50 Best Wedding Images of 2015
Our followers know we have been featuring our Top 50 wedding images during the entire month of December, 2015. Well, here they are all together, our 50 best wedding images of 2015, in one place! Heartfelt thanks to all of our clients. When we say we fall in love with each couple, we're not exaggerating one bit! Each and every wedding is so special to us. The sense of excitement and the thrill of anticipation on wedding day just can't be beat, in our eyes. You never know what will happen during the wedding day, and since we're with our couples for up to 12 hours, there's a lot that can happen, and almost all of it is amazingly good! We are grateful beyond words for being so incredibly lucky to photograph a couple's most important day. We meet some of the most wonderful people, and each year brings more extraordinary couples to us. Thank you so much!
50 best wedding images of 2015!
Note: if you click on each photo, it will bring you to its original blog post!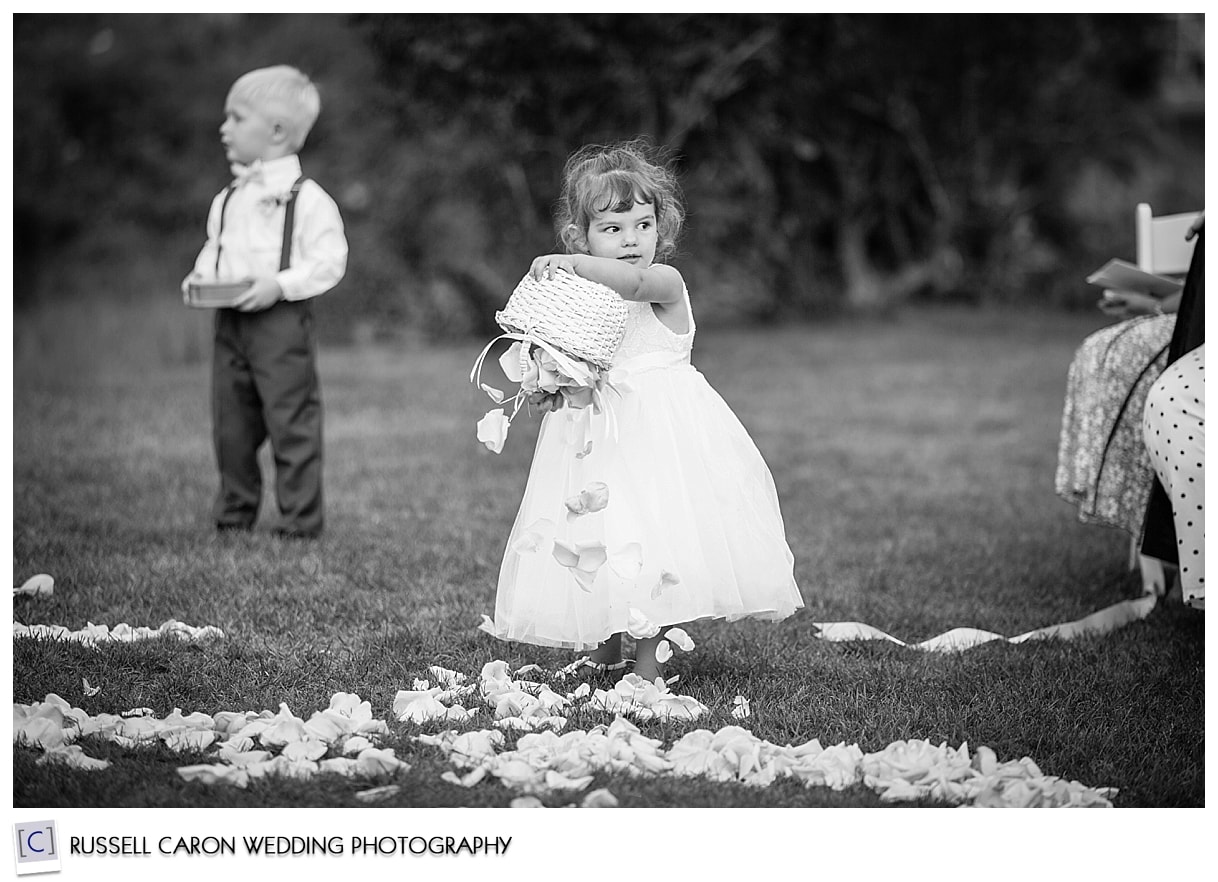 #50: A cute little flower girl promptly empties her entire inventory of petals as she begins her processional at Abby and Saben's August wedding at Sebasco Harbor Resort.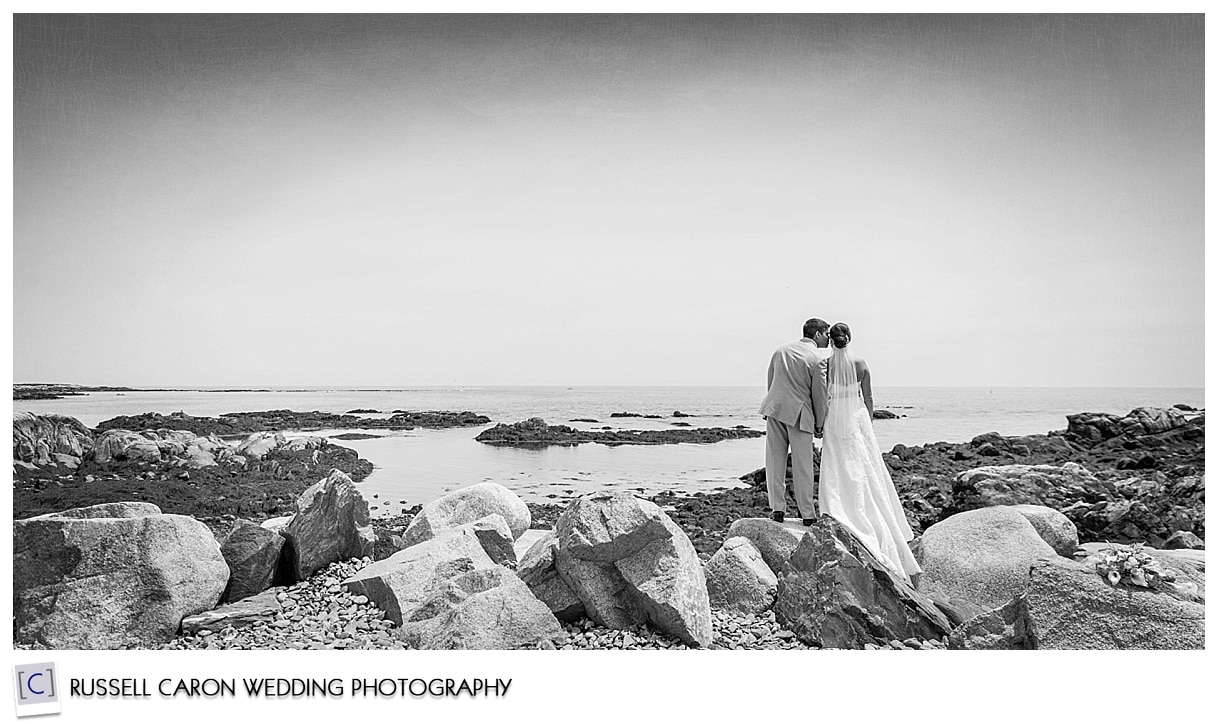 #49: Heather and Ashwin pause for a look toward the wide open Atlantic Ocean, moments after their June Colony Hotel wedding in Kennebunkport.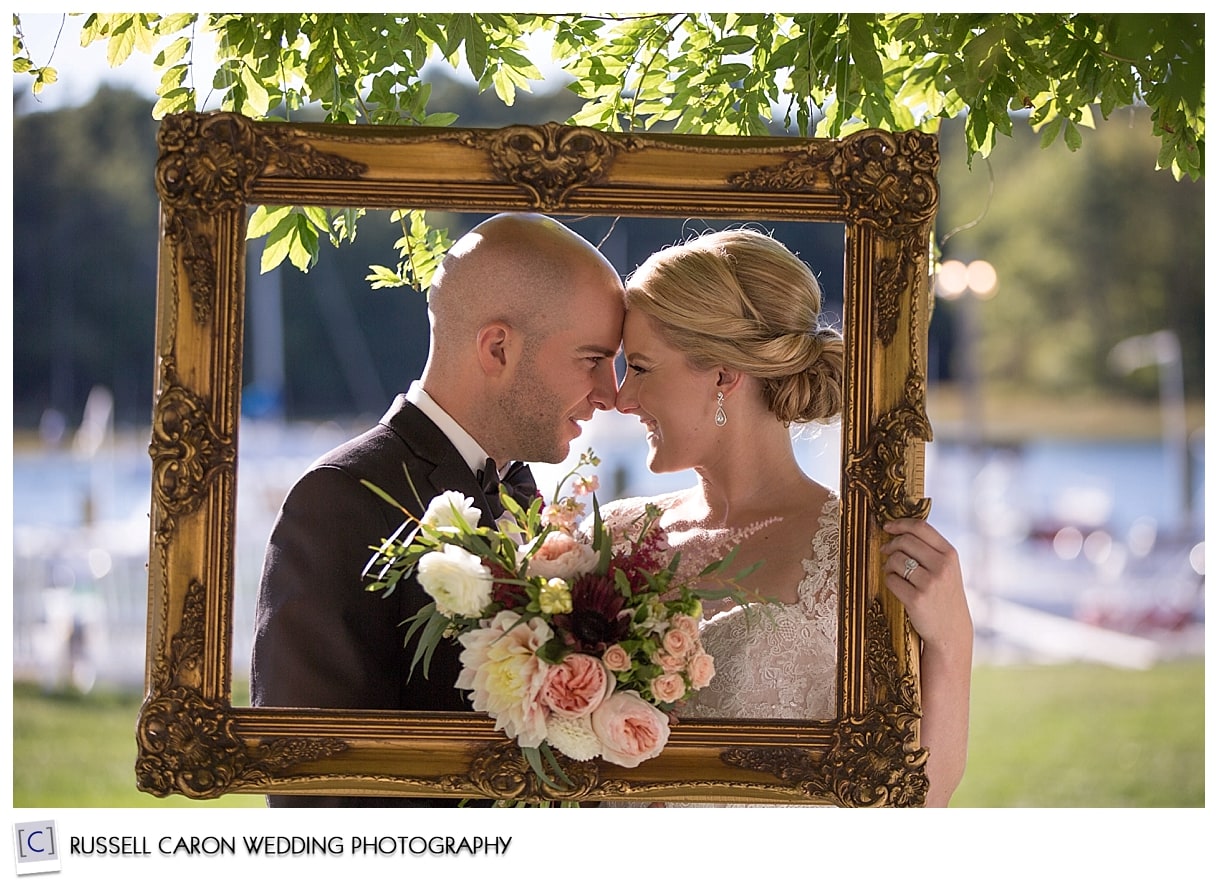 #48: Ariel and Kevin pose in their outdoor-hanging frame set up for guests at the Nonantum Resort. Also see these two at #37 and #4.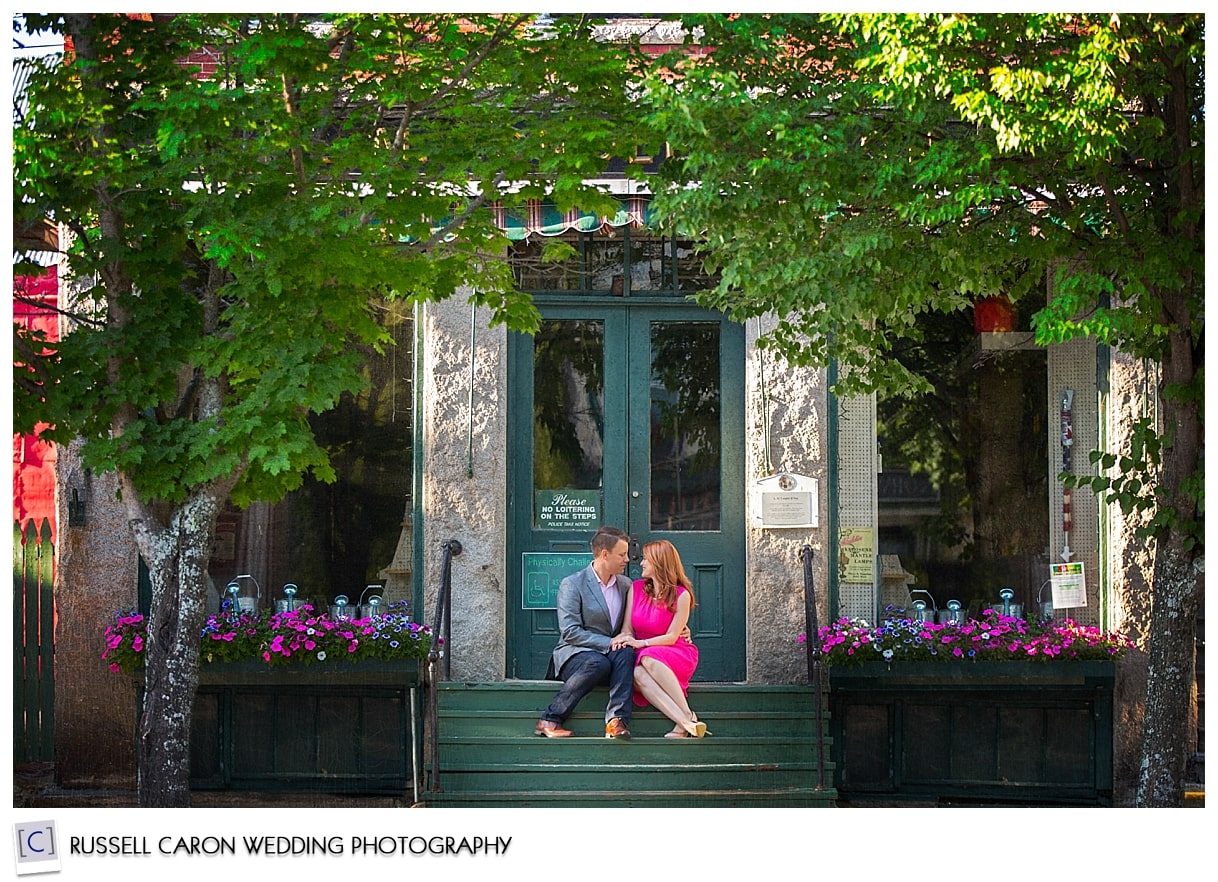 #47: Mallory and Jared's engagement session in Norway, Maine. You'll see this couple again at #22, #16 and maybe even once more after that, too!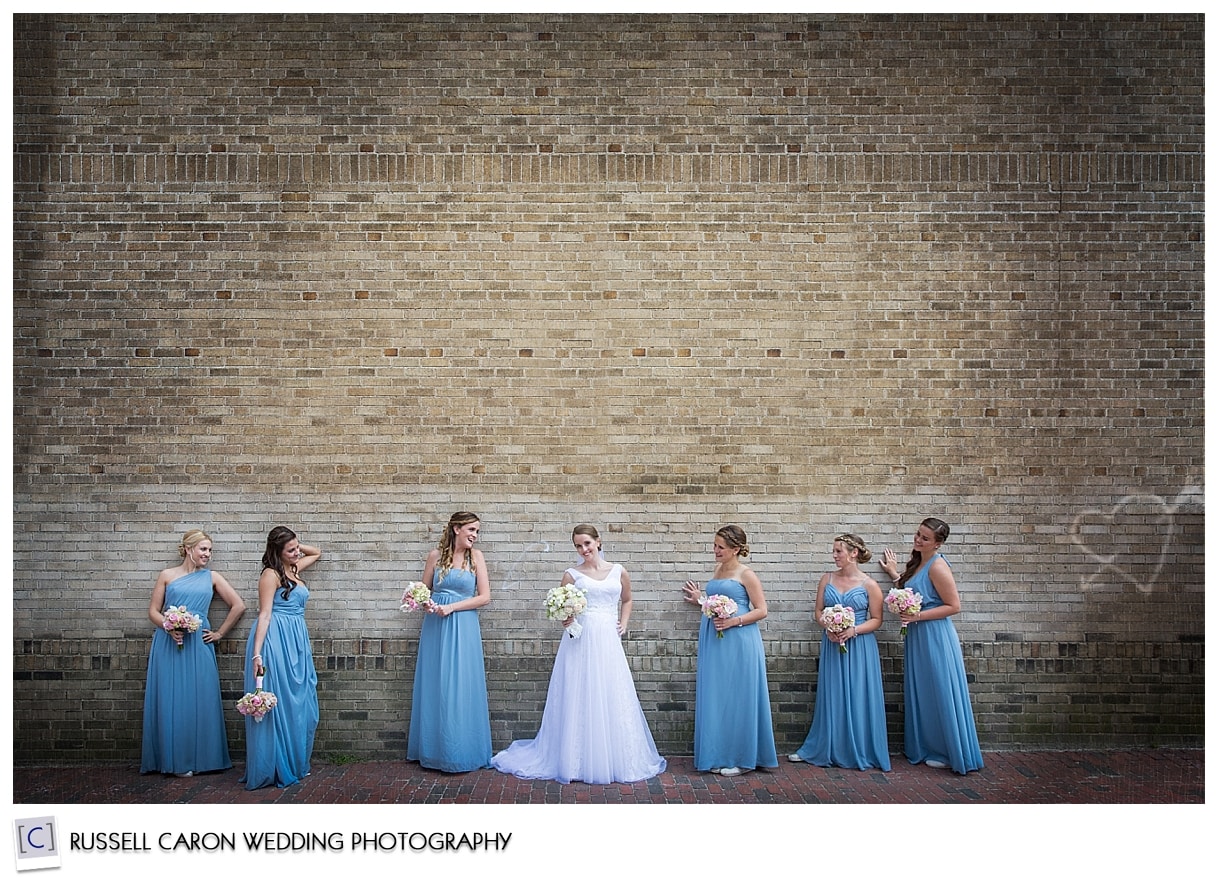 #46: Erin and Rob's wedding in July in downtown Portland; here's Erin with her bridesmaids near the Westin Portland Harborview where they prepped for their day!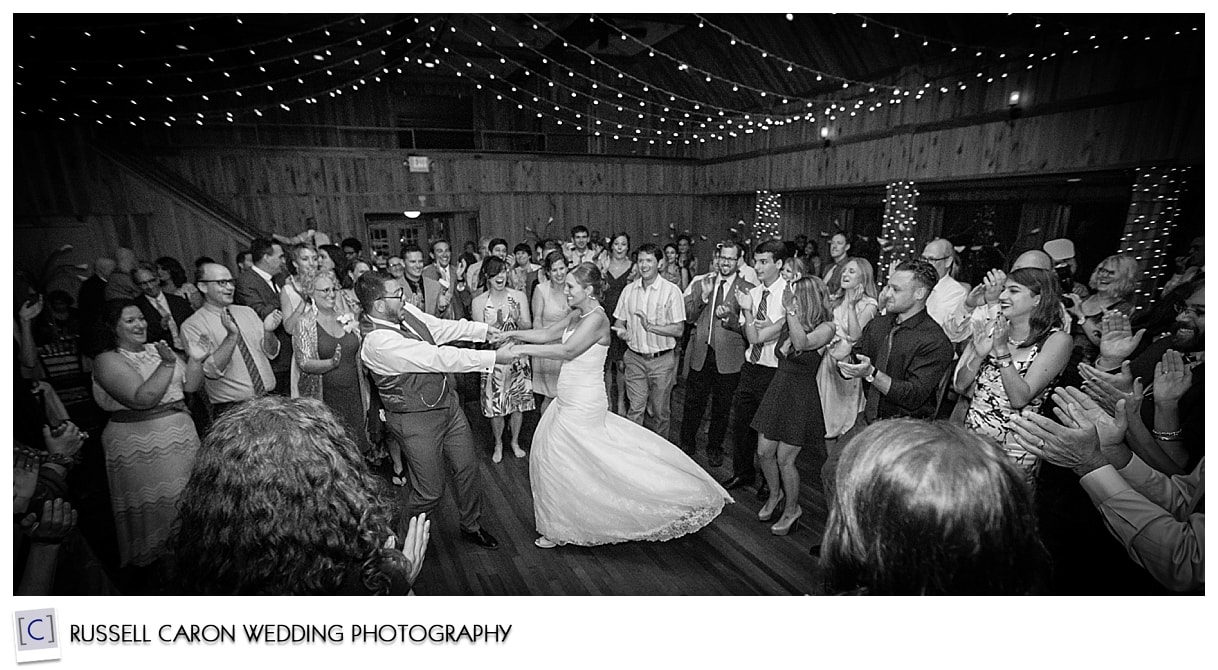 #45: Elizabeth and Michael's splendorous and fun-filled first dance in August in Middletown, CT at the Pavillion on Crystal Lake.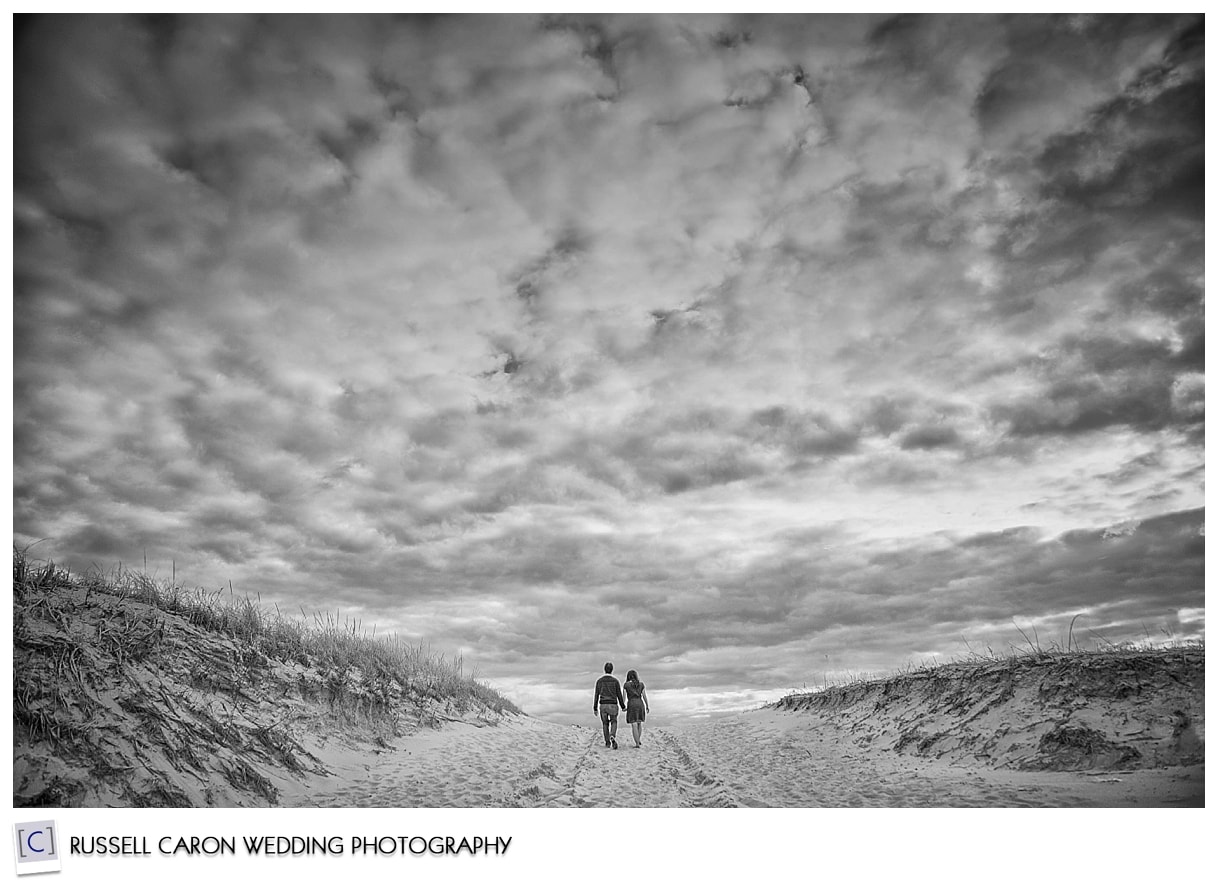 #44 by Liz Caron: Emily and Todd during their spring engagement session near Ipswich, MA, with dramatic clouds serving as the backdrop.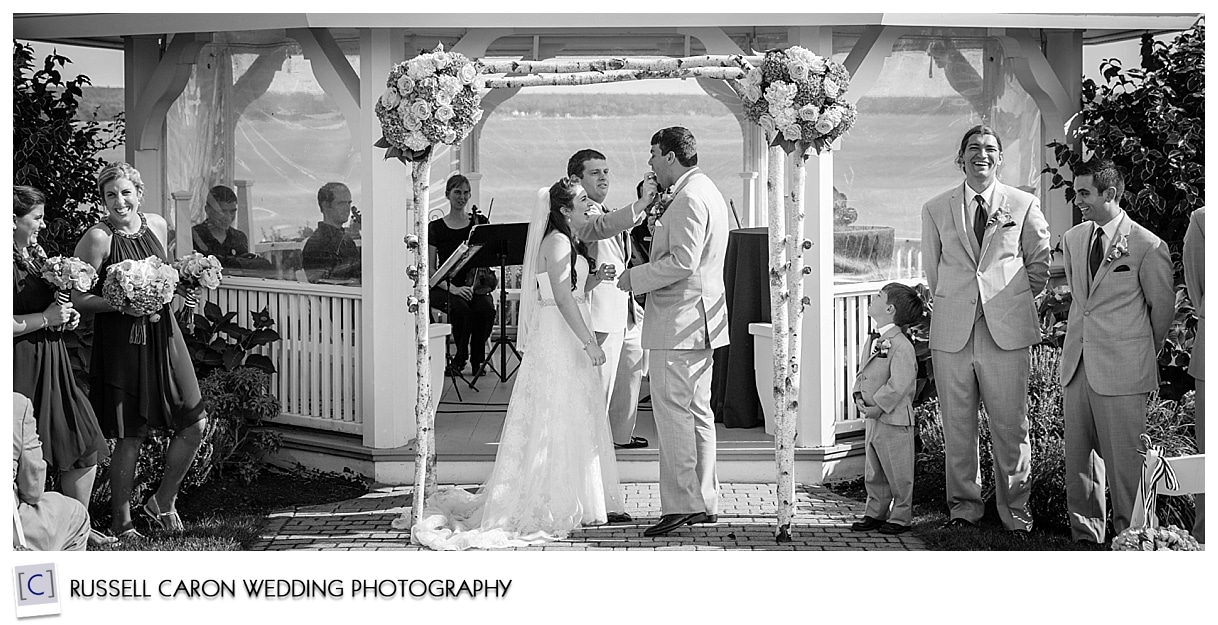 #43: Carrie and Dan enjoy a laugh from a very funny moment during their ceremony with their good friend and officiant at French's Point in Stockton Springs, Maine.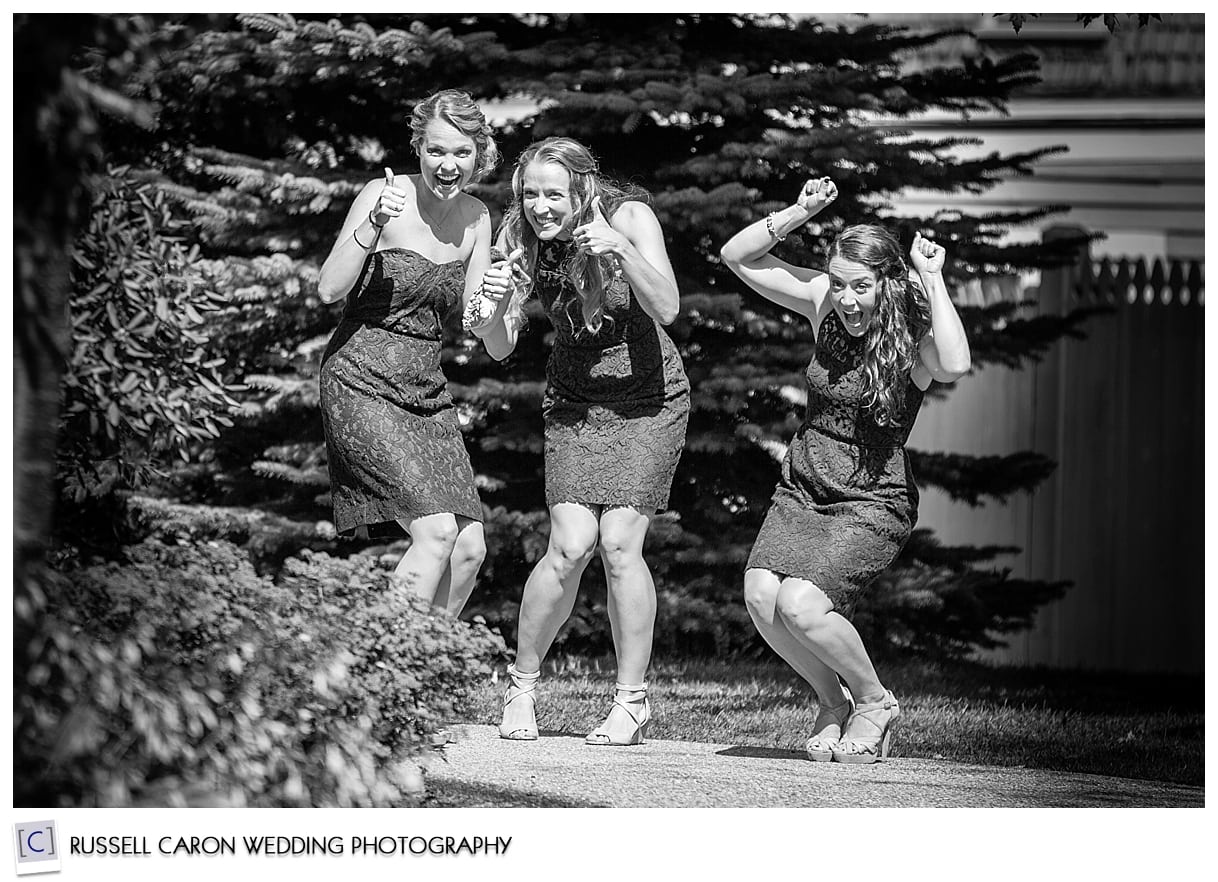 #42: At Megan and Ryan's September wedding at Sebasco Harbor Resort, these three fun bridesmaids snuck in a peek at the couple's first look.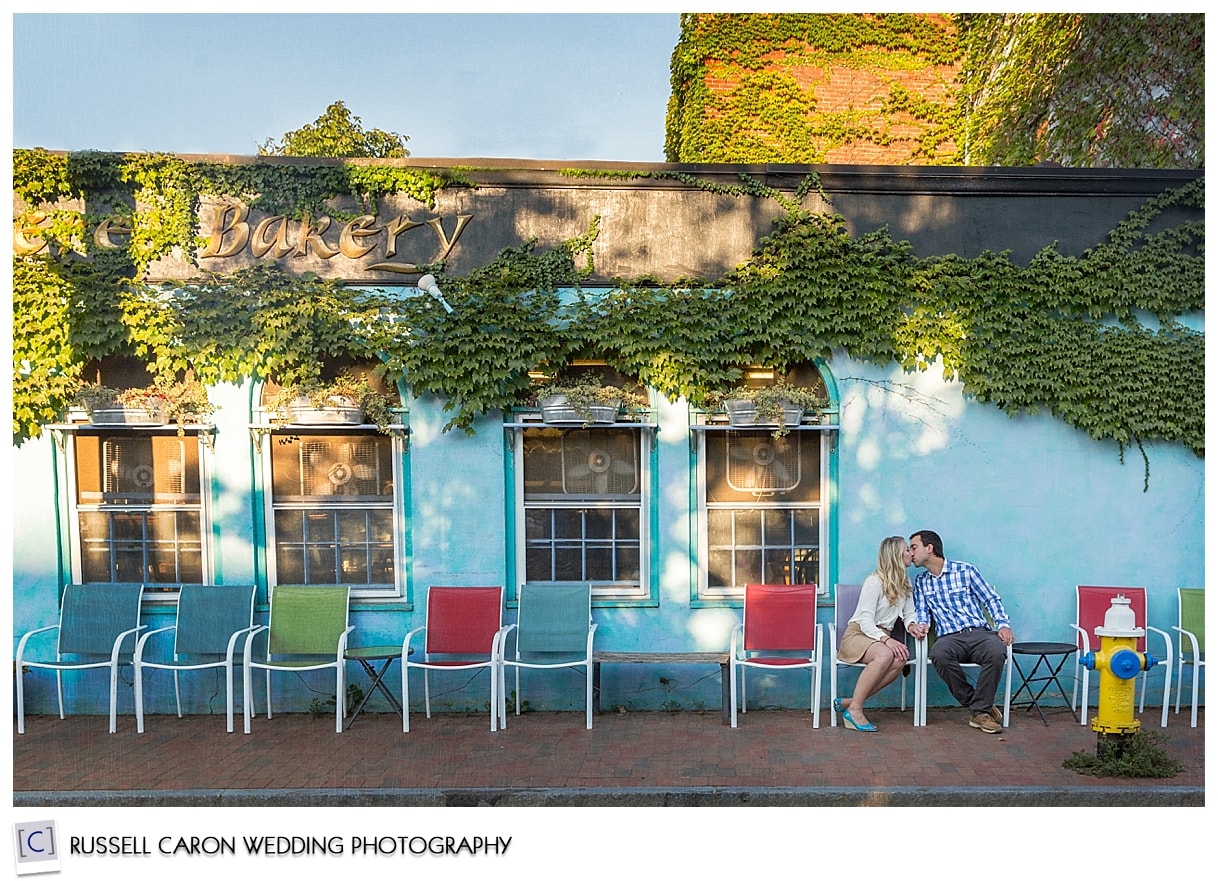 #41: Alex and Nick sit in a colorful Portsmouth, NH downtown sidewalk bakery for a moment during their engagement session.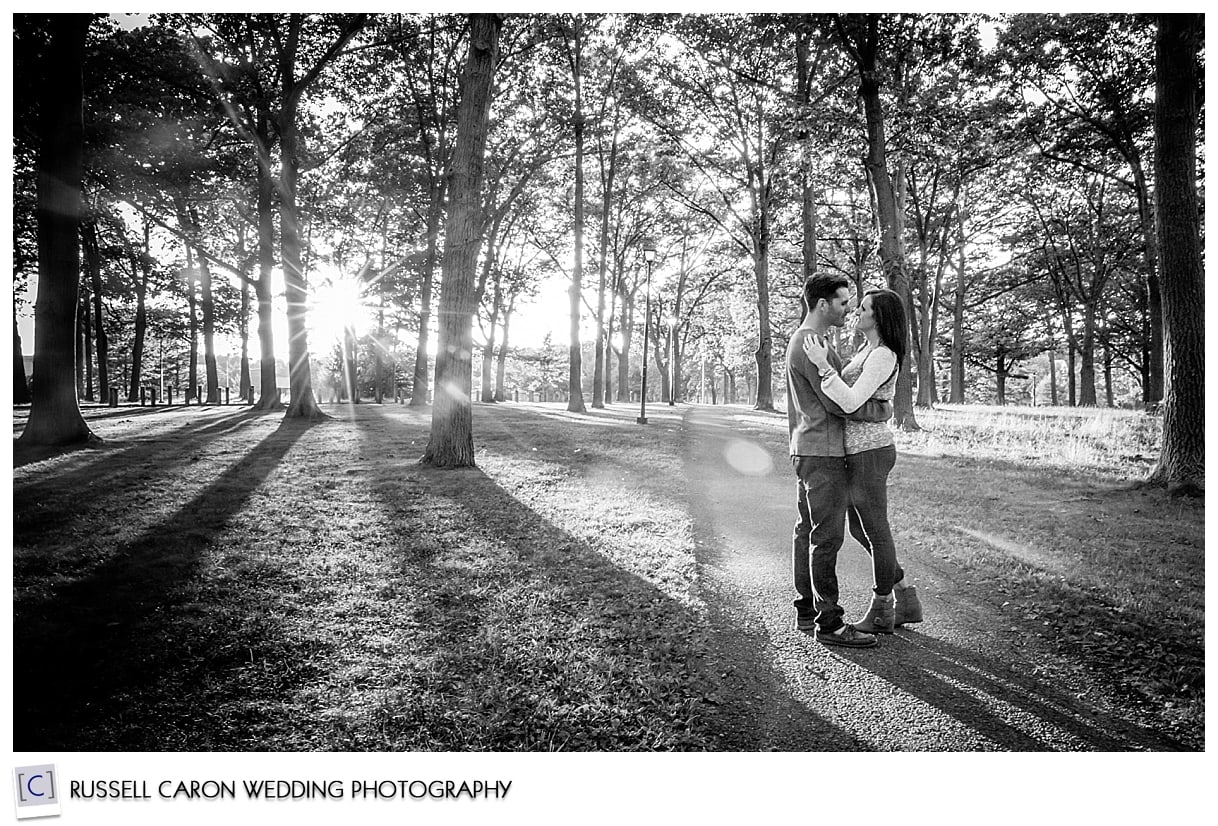 #40: Hilary and Kris at Portland, Maine's Deering Oaks Park during their fall engagement session as the sun settled low in the evening sky.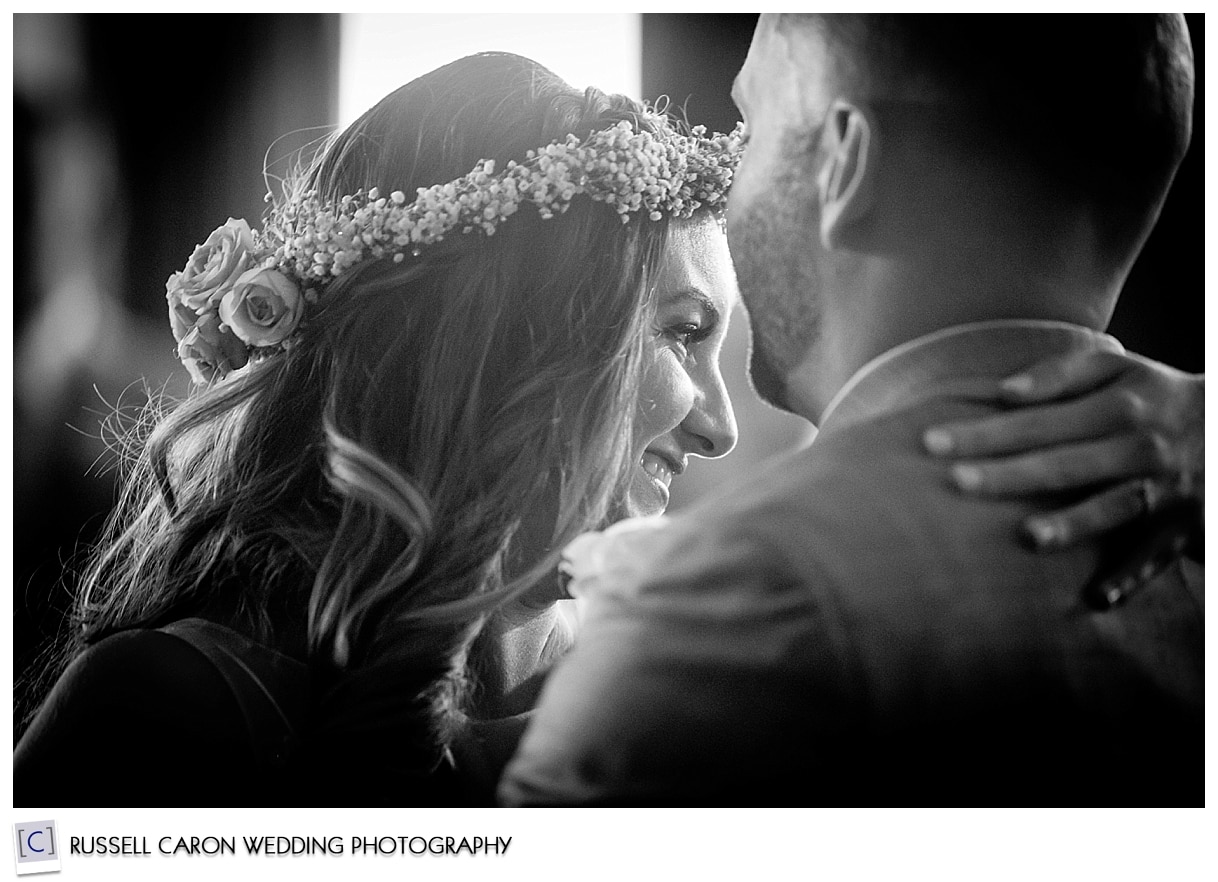 #39 Allison and Tim share a sweet loving moment during their first dance at Union Bluff Meeting House in York, Maine in August.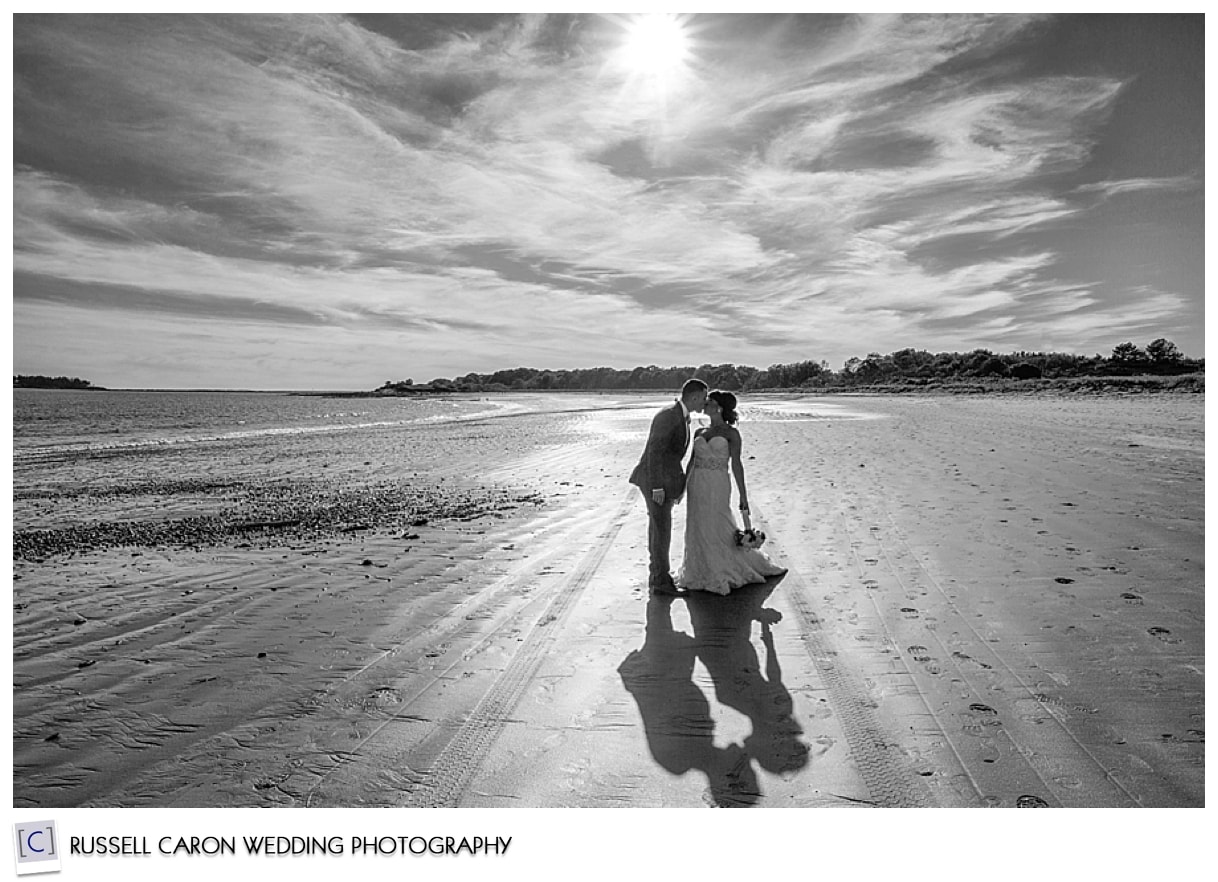 #38: Ali and Bryan stroll peacefully near Crescent Beach in Cape Elizabeth, Maine in September, just after their wedding in nearby Portland.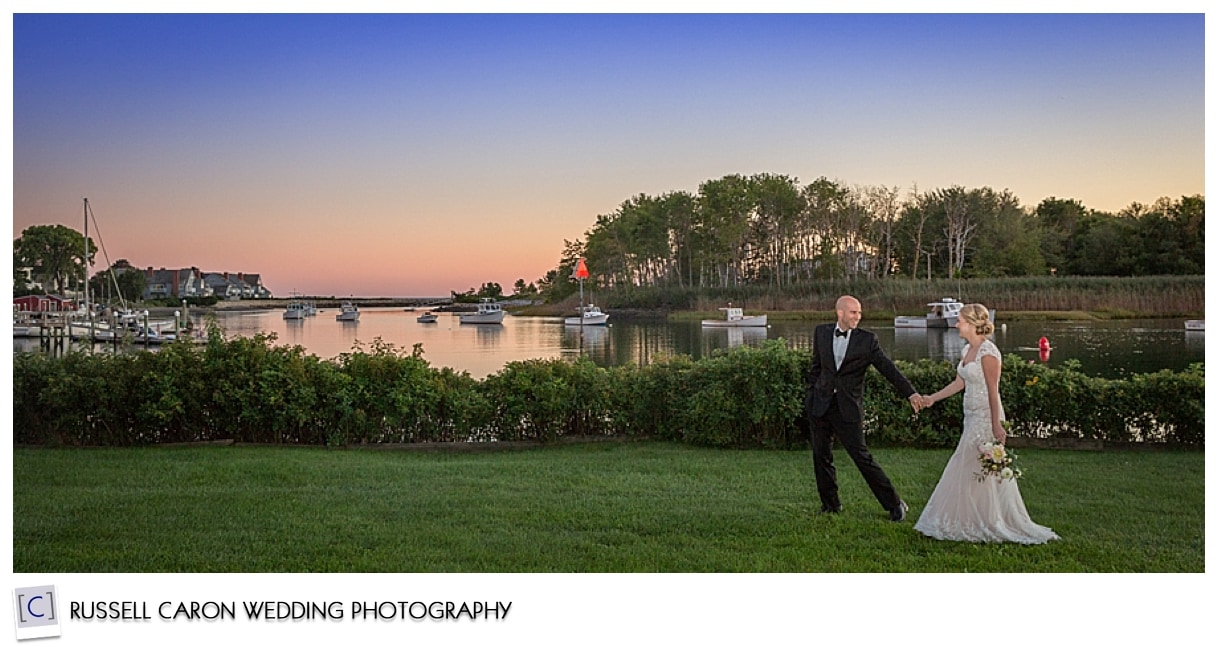 #37: Ariel and Kevin at sunset at the Nonantum Resort on their September wedding day. See also #37 and #4.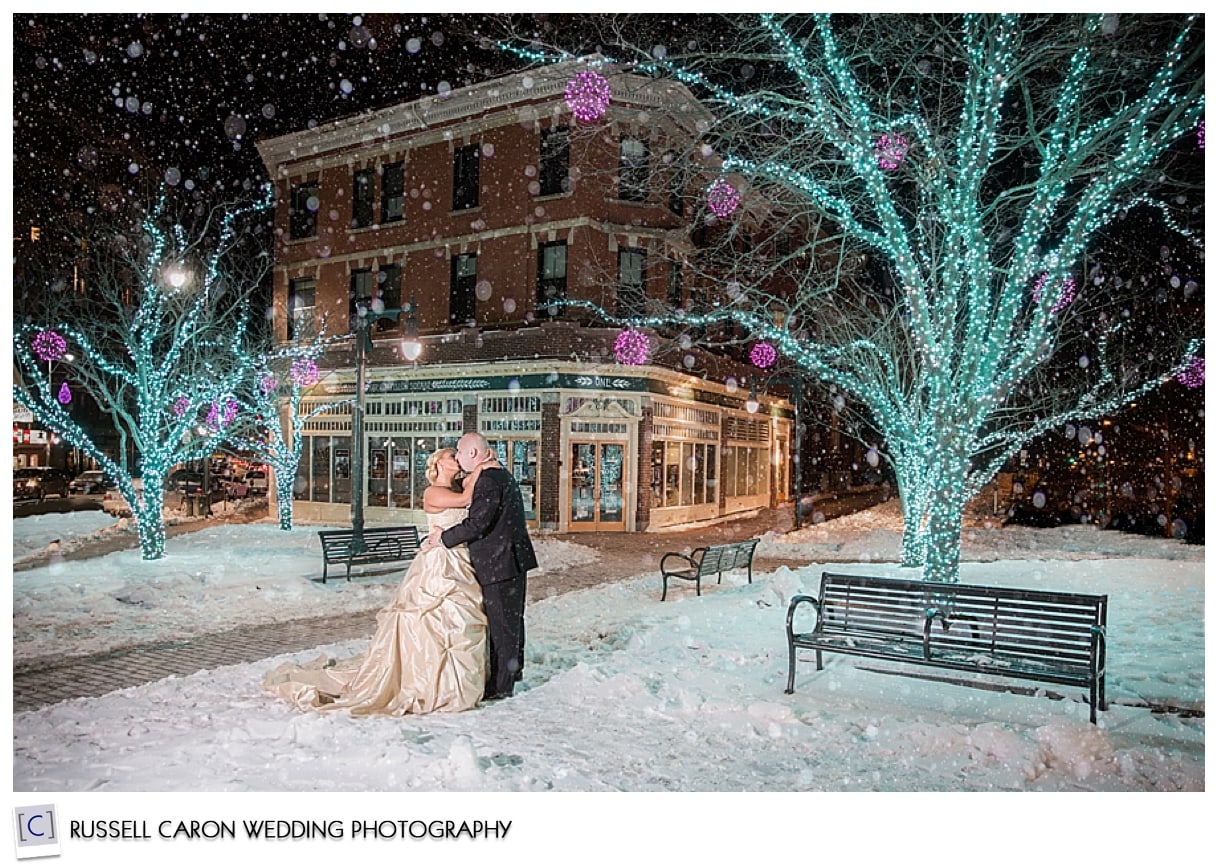 #36: Jordan and Brandon braved the January cold and made this photo of the two of them look dreamy in Portland, Maine's Longfellow Square.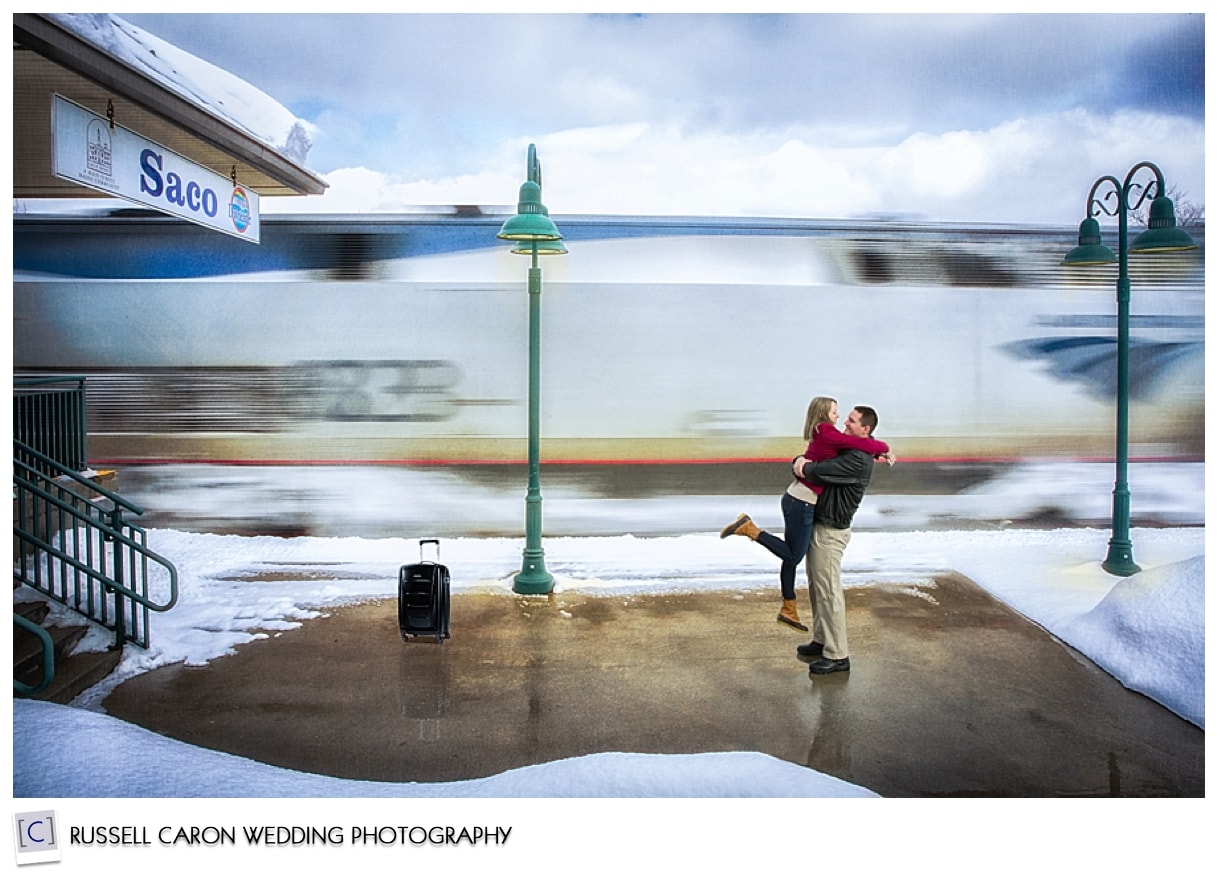 #35 Hannah and Michael braved February snow for their Maine engagement photos before their August wedding in Saco and Scarborough. Also see #27 and #13.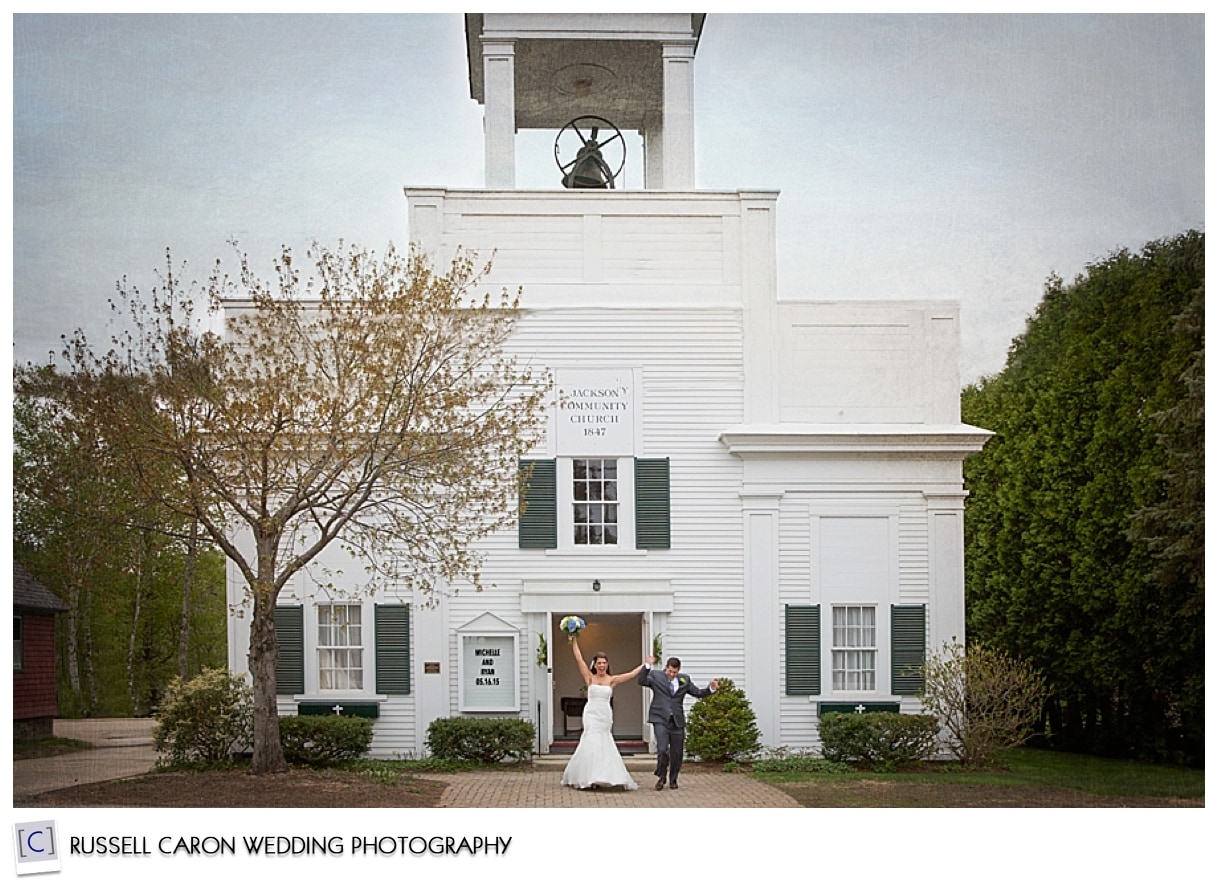 #34: Michelle and Ryan gleefully exiting the Jackson Community Church in Jackson, NH in May.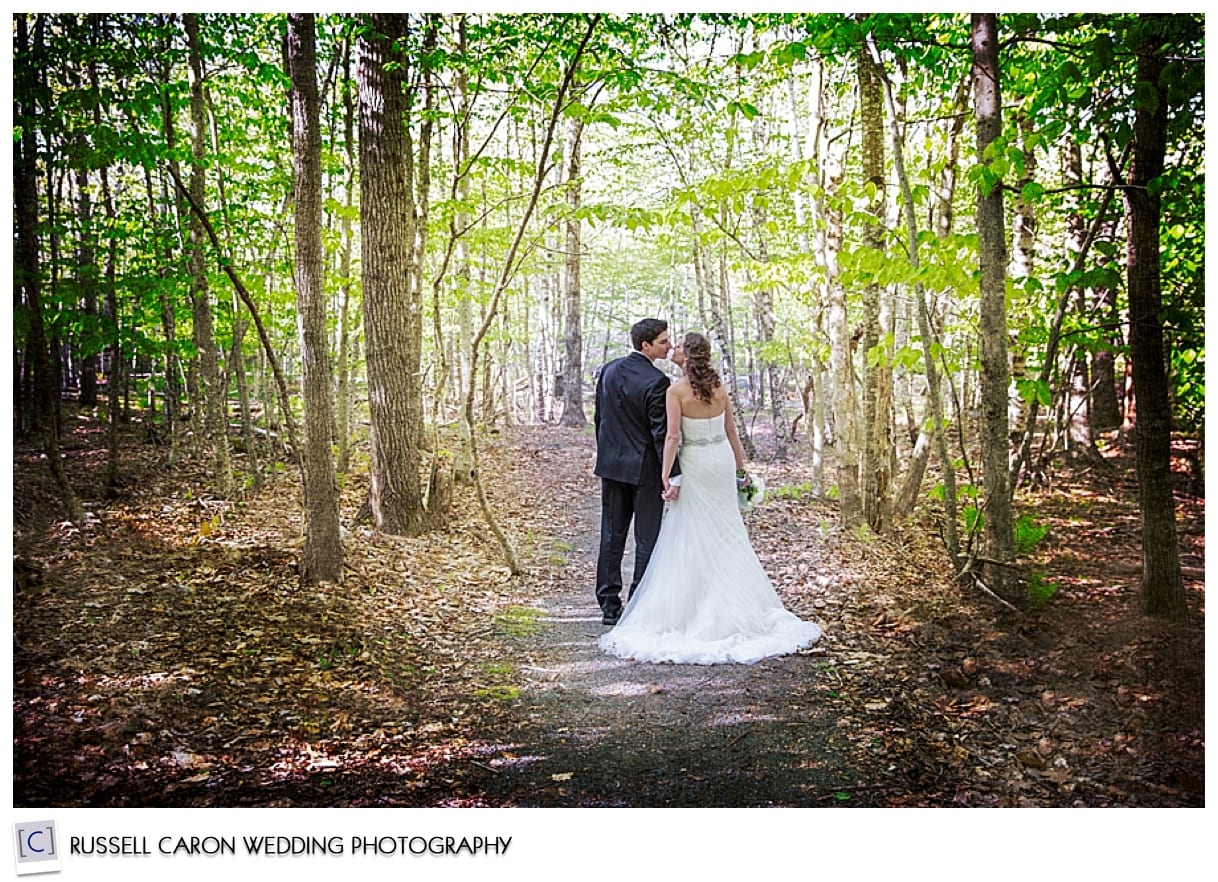 #33: Laura and Chad walk peacefully and lovingly through a gorgeous path in Acadia National Park in May.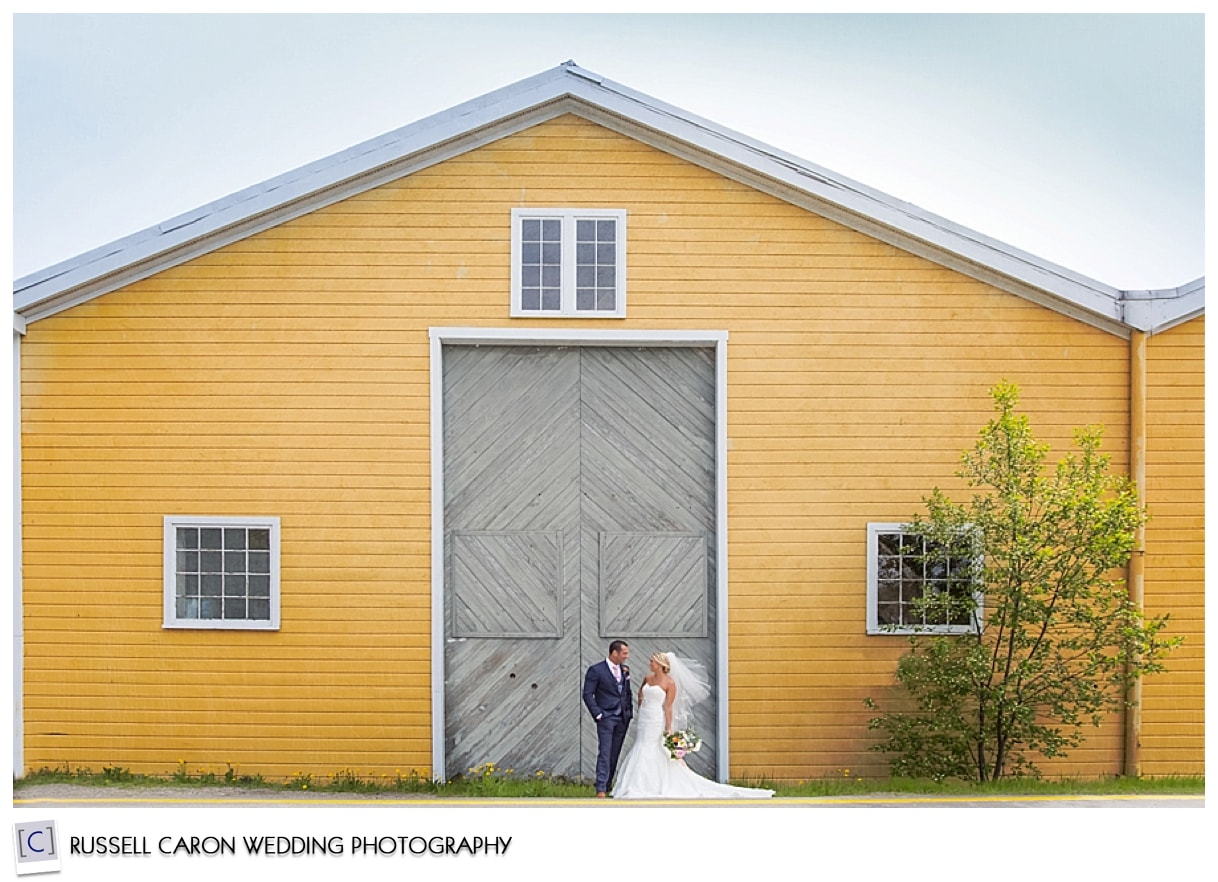 #32 Delia and John pause in front of a vividly colored barn in Boothbay Harbor, Maine in June.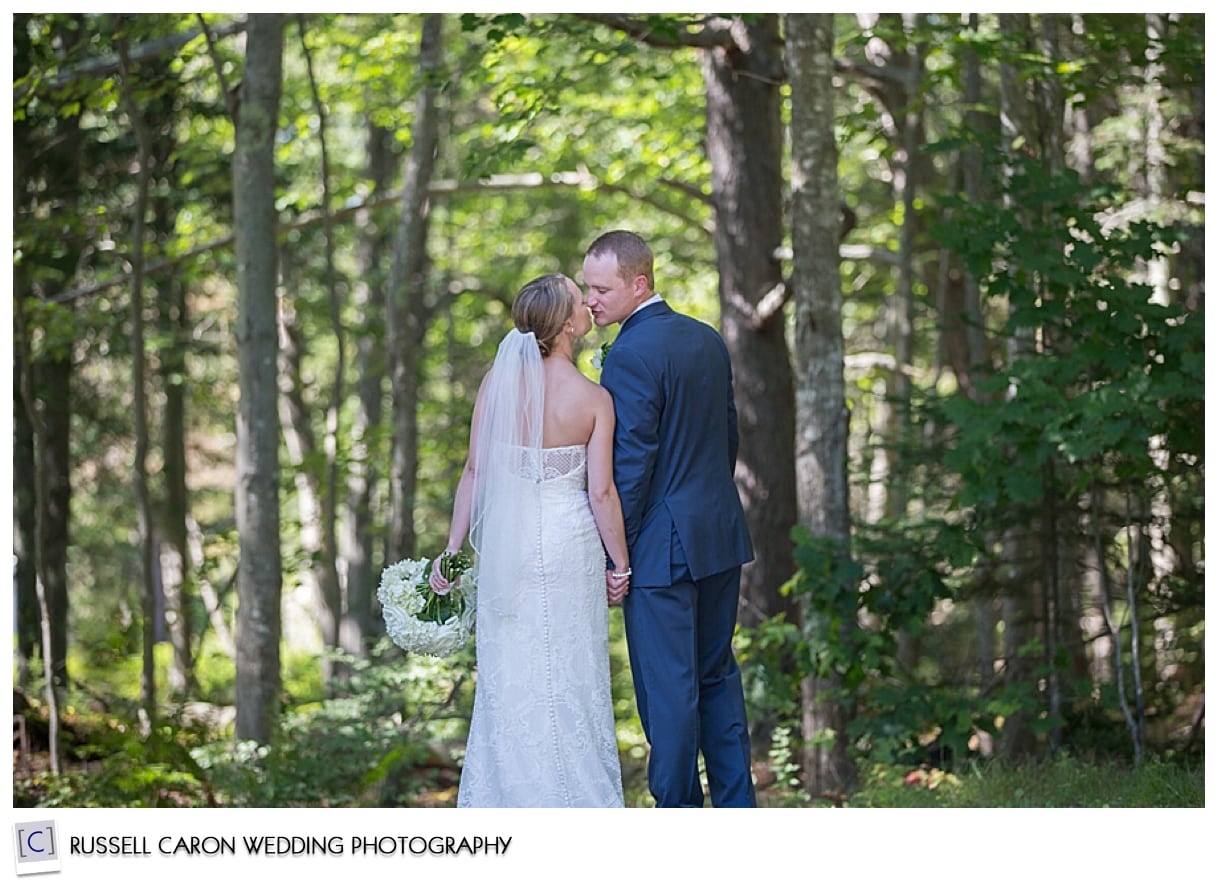 #31: Megan and Ryan at Sebasco Harbor Resort in September. Even oceanfront venues can make for great shots in the forest.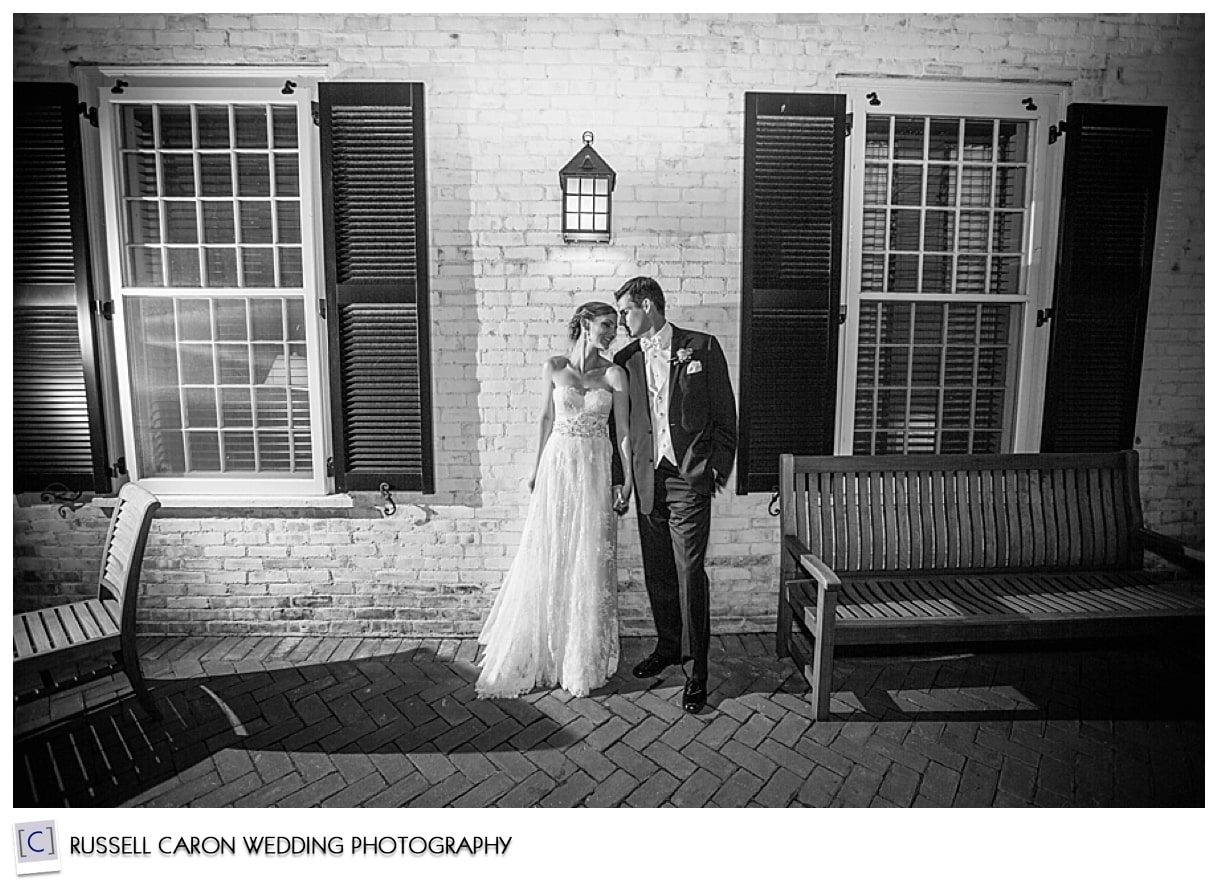 #30: Leah and Will at the Lord Jeffery Inn in Amherst, MA in July; a quiet moment together near the end of their reception.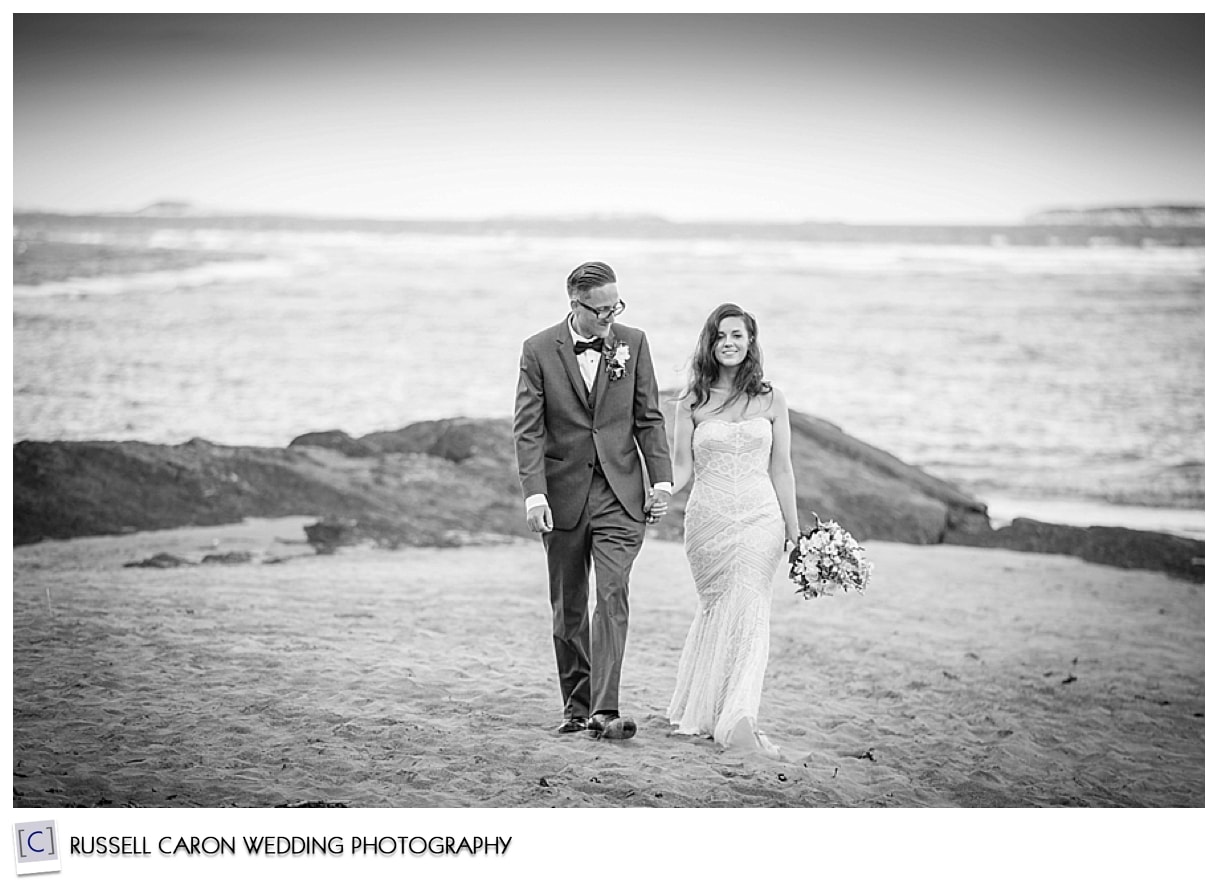 #29: Ali and Mitch enjoying the wonder of such a spectacular piece of Maine coastline with no one else nearby other than their two photographers!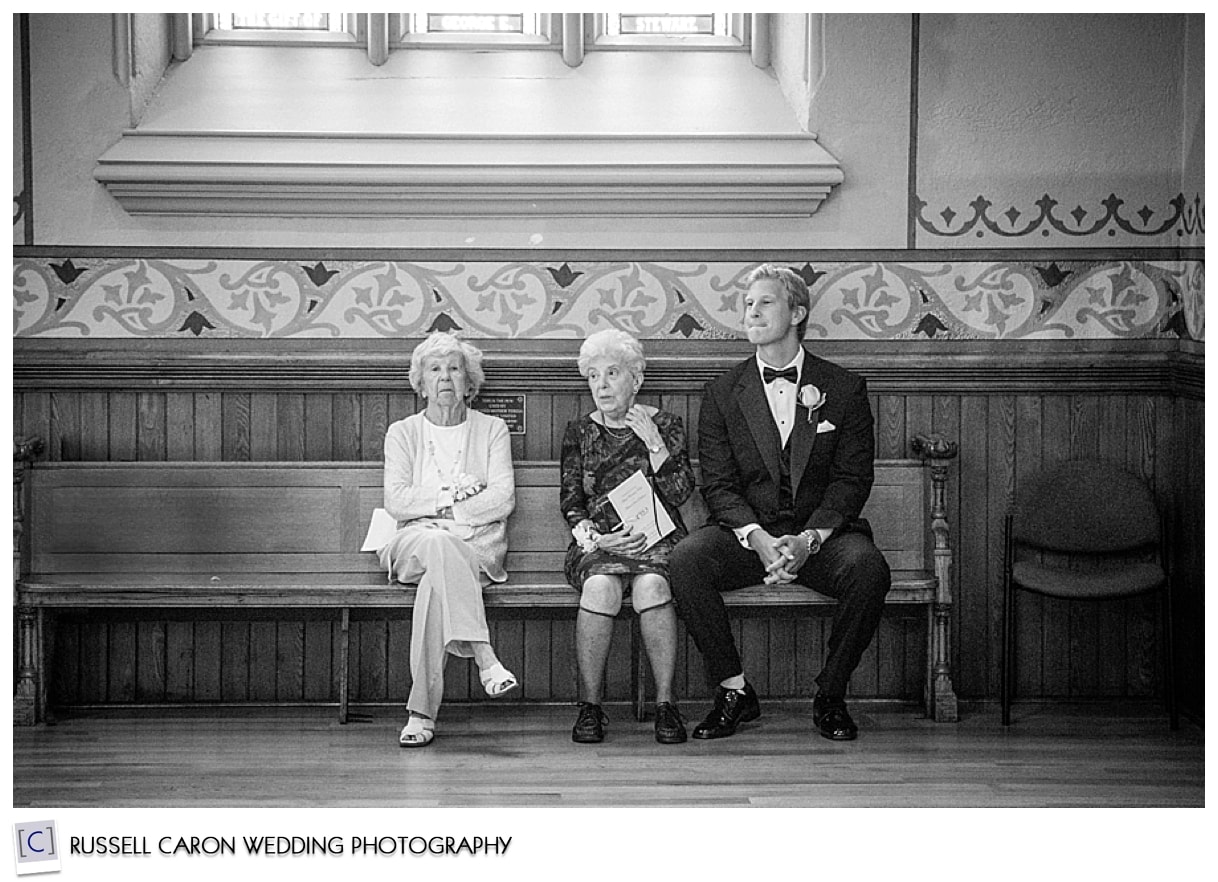 #28 by Liz Caron: The best man at Ashley and Mike's wedding in Newton, MA in June awaits on the bench before walking the two grandmothers up the aisle.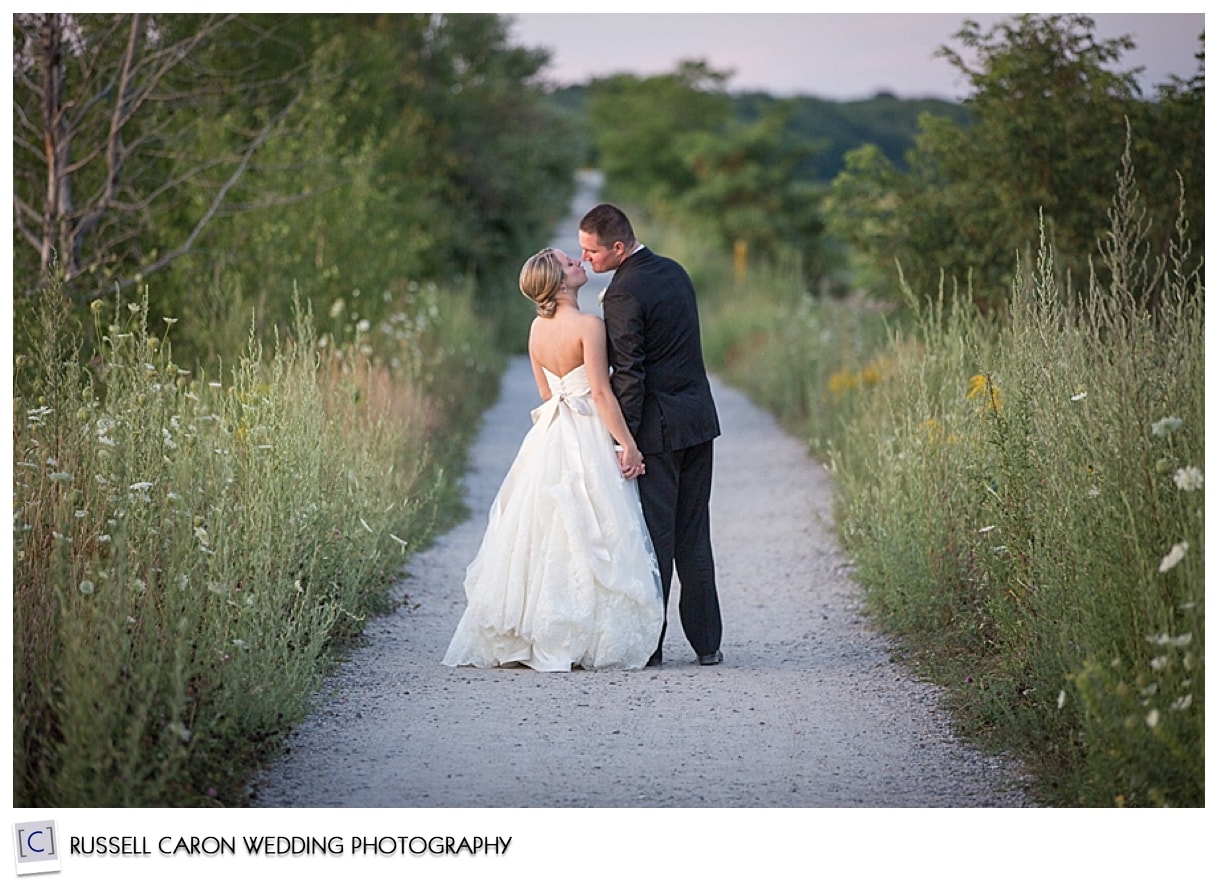 #27: Hannah and Mike (See also #35 and #13) on Scarborough's Eastern Trail at sunset on wedding day in August.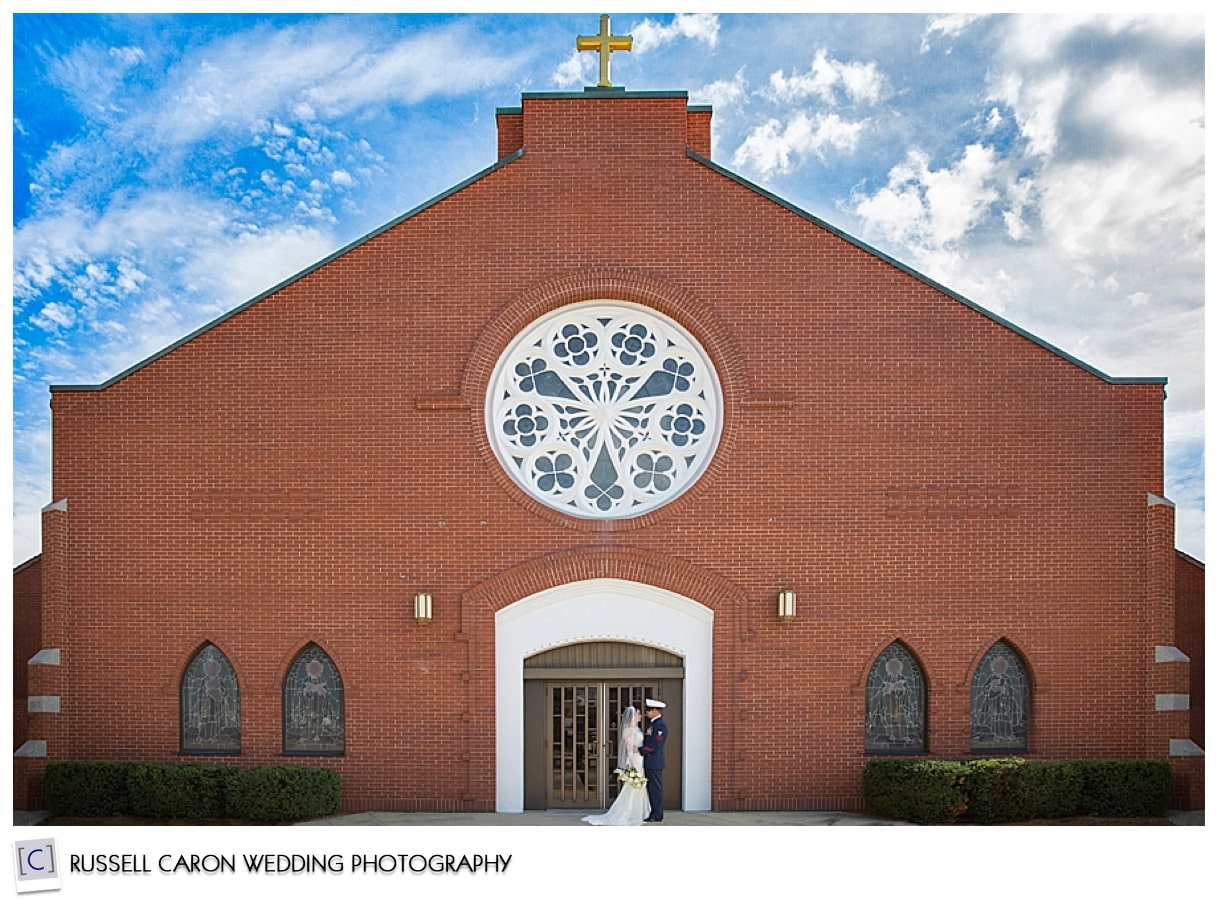 #26: Colleen and Chris (also see #2) at their church in Nashua, New Hampshire once the guests were en route to the reception.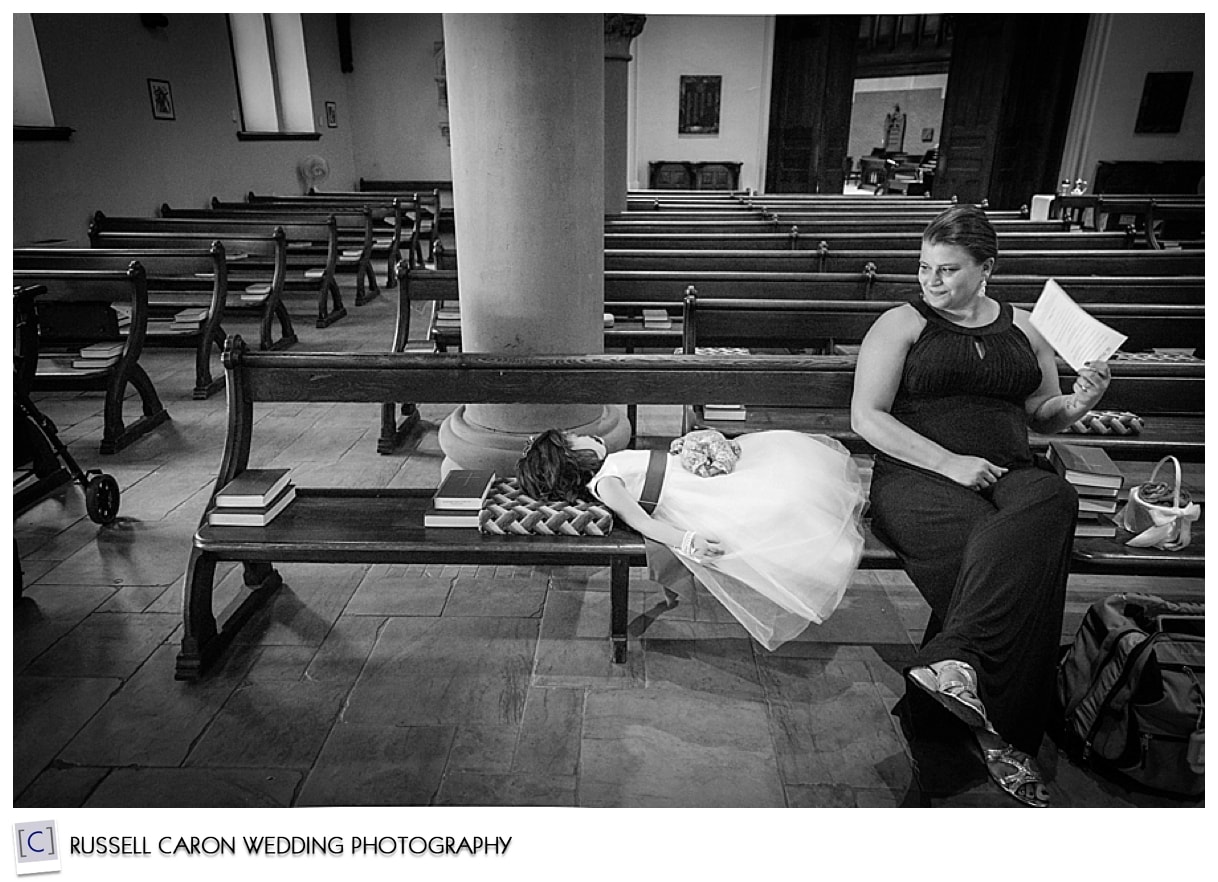 #25 by Liz Caron: Tired flower girl during Angela and Thomas's August wedding in Portland, Maine.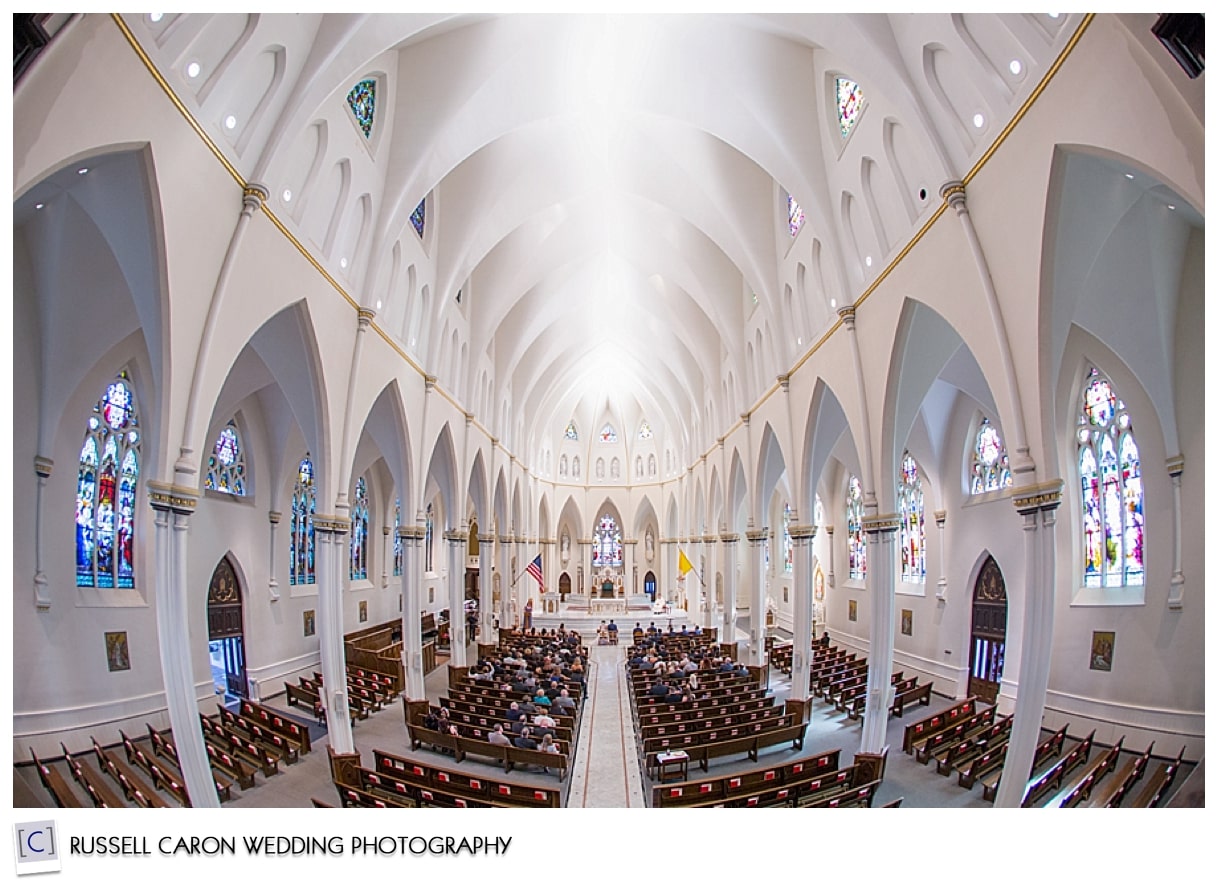 #24 by Liz Caron: Among the most gorgeous churches we know of: The Cathedral of the Immaculate Conception in Portland, Maine at Ali and Bryan's September wedding. Also see #38 and #12.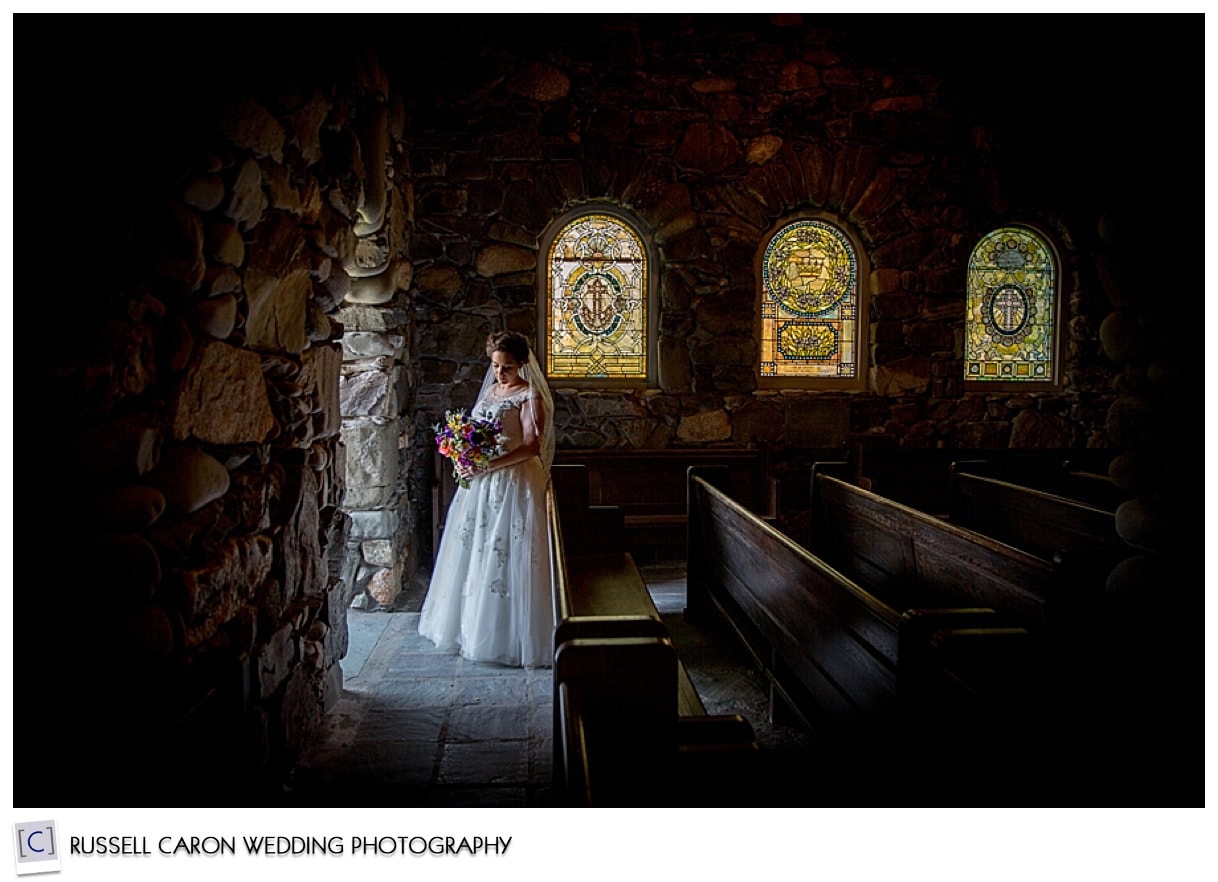 #23: Audrey at St. Ann's Episcopal Church in Kennebunkport just after her marriage to Chris and just before heading to the Nonantum Resort in Kennebunkport, Maine in August. Also see #5.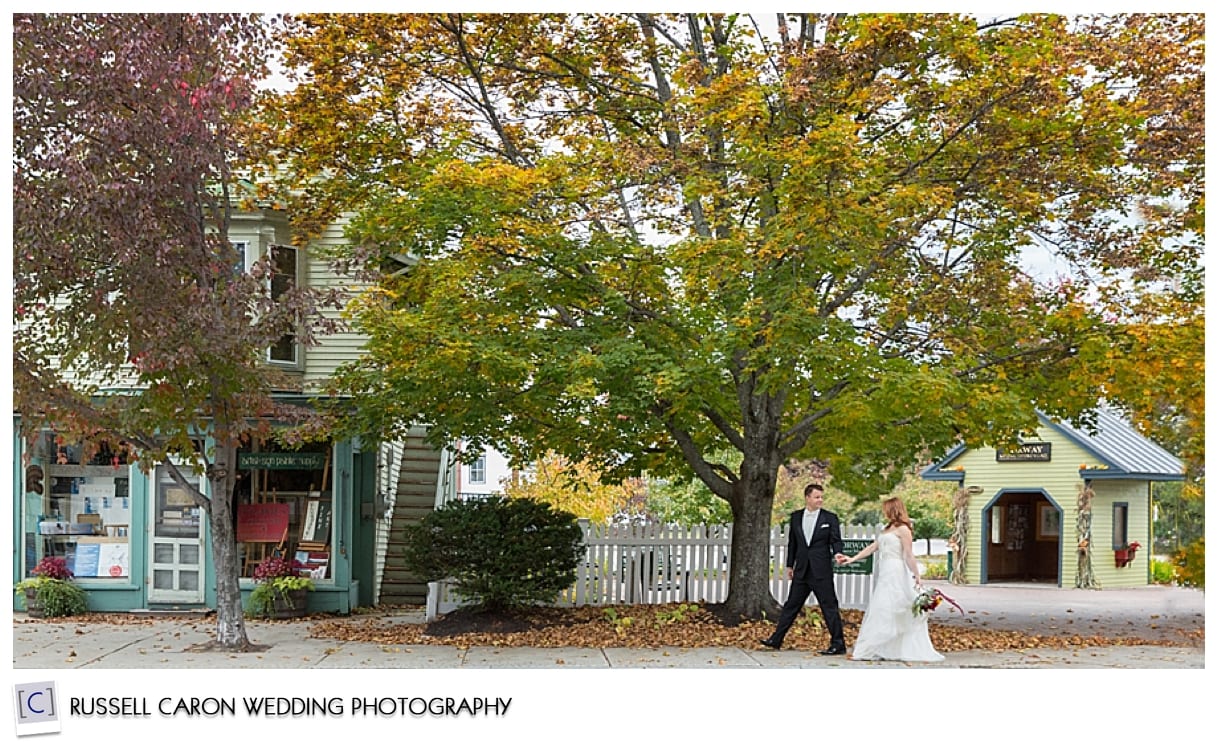 #22: Mallory and Jared walk along Norway, Maine's downtown after doing their first-look in this gorgeous little Maine town. See them at #16, #47, and yes, at #1!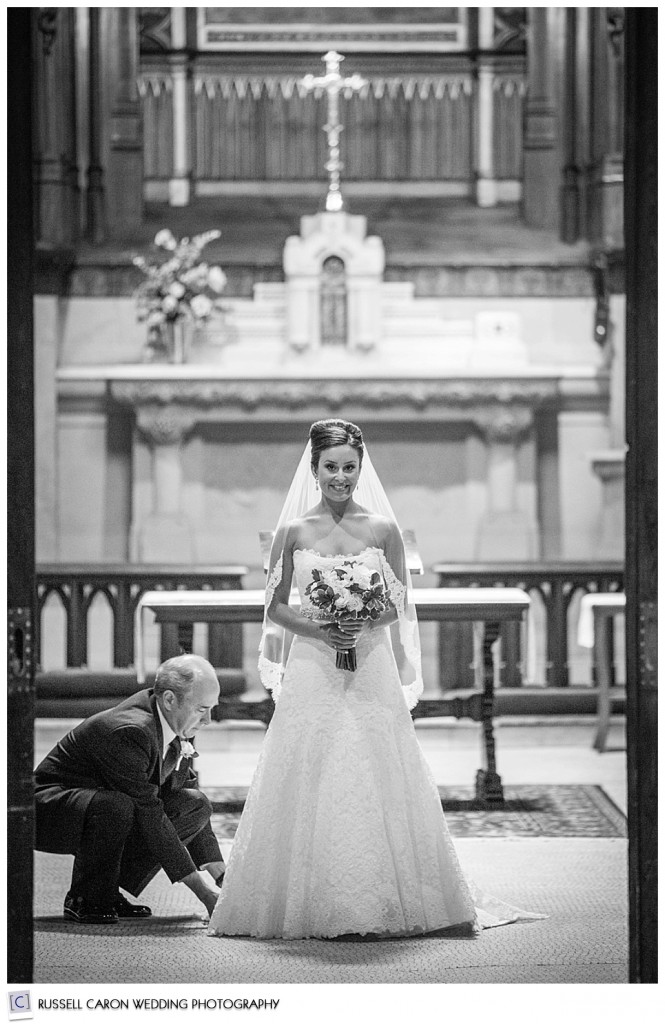 #21: Angela's dad Mark adjusts her gorgeous gown just before she walks down the aisle to husband-to-be Thomas in August. See #25 and #7.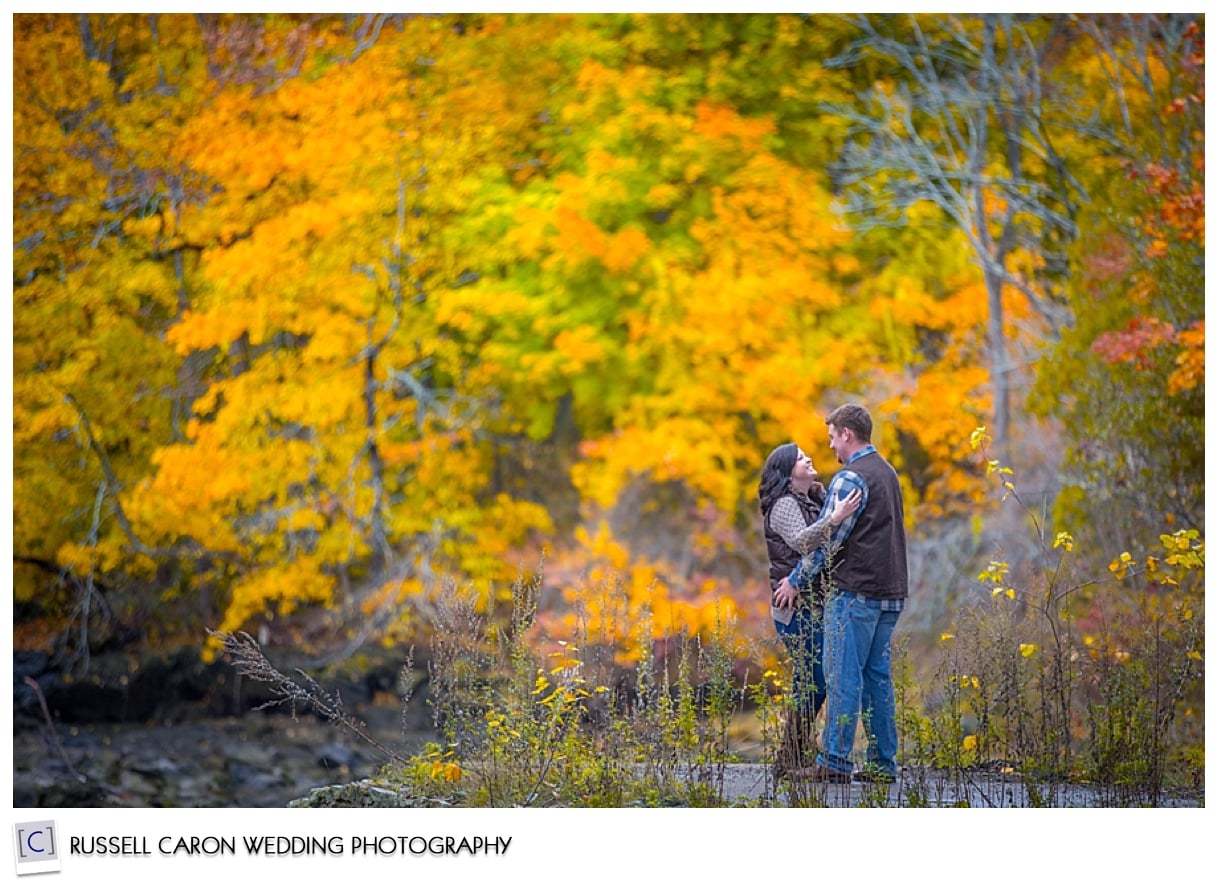 #20: Stephanie and Dustin basking in brilliant fall foliage in Rockport, Maine during their October engagement session.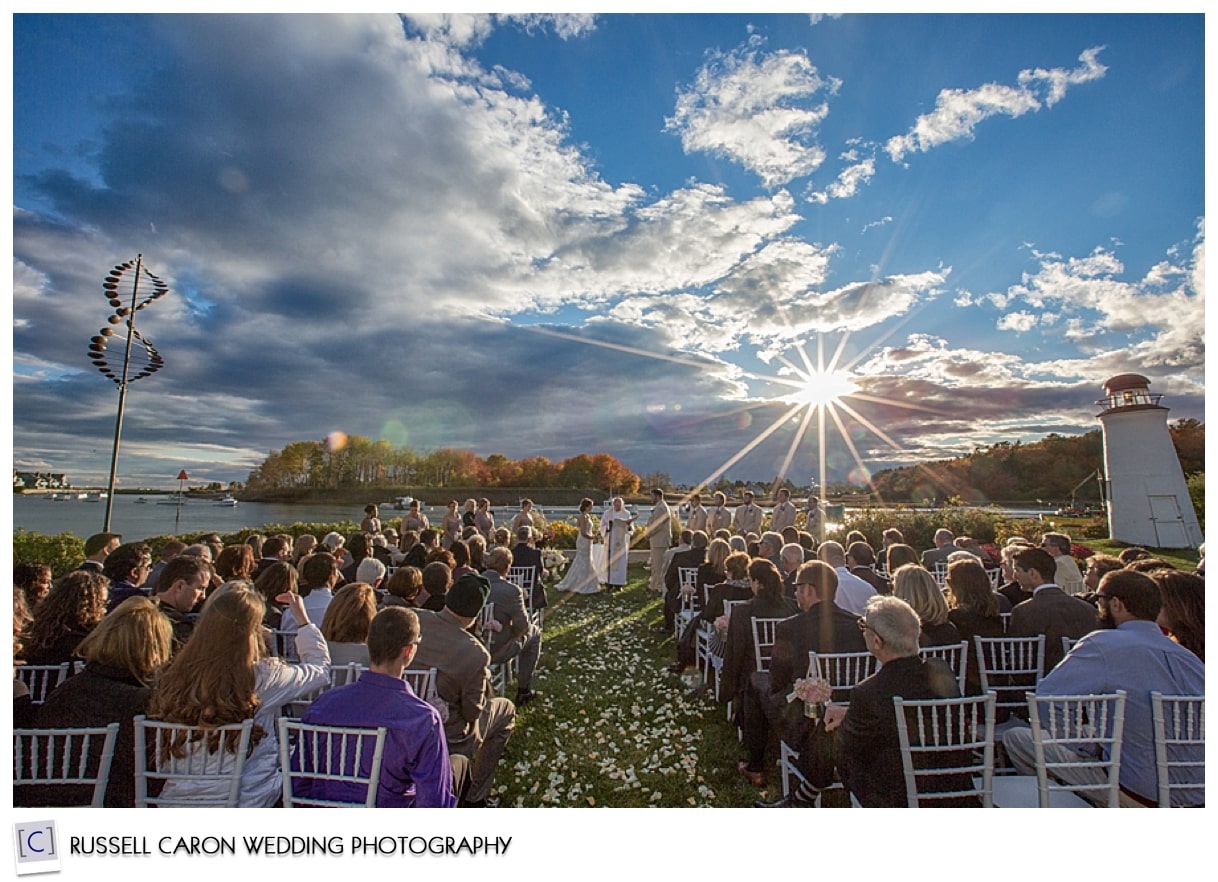 #19: Sun breaks through clouds at the very moment Tara and Steve exchange vows at their October wedding at the Nonantum Resort in Kennebunkport, Maine. Also be sure to see #8.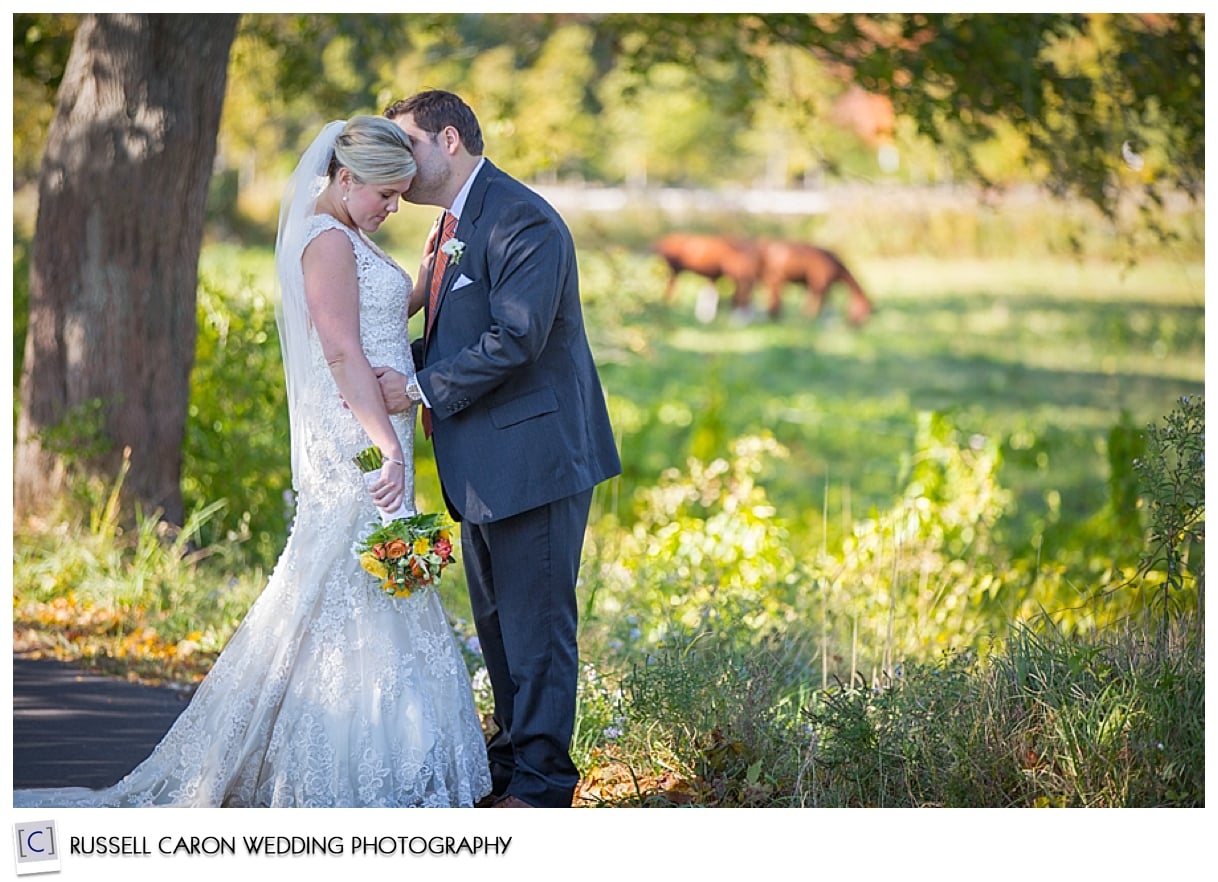 #18: Suzi and Tyler in a very beautiful private moment in a perfect pastoral scene in Kennebunk, Maine. Also see #11.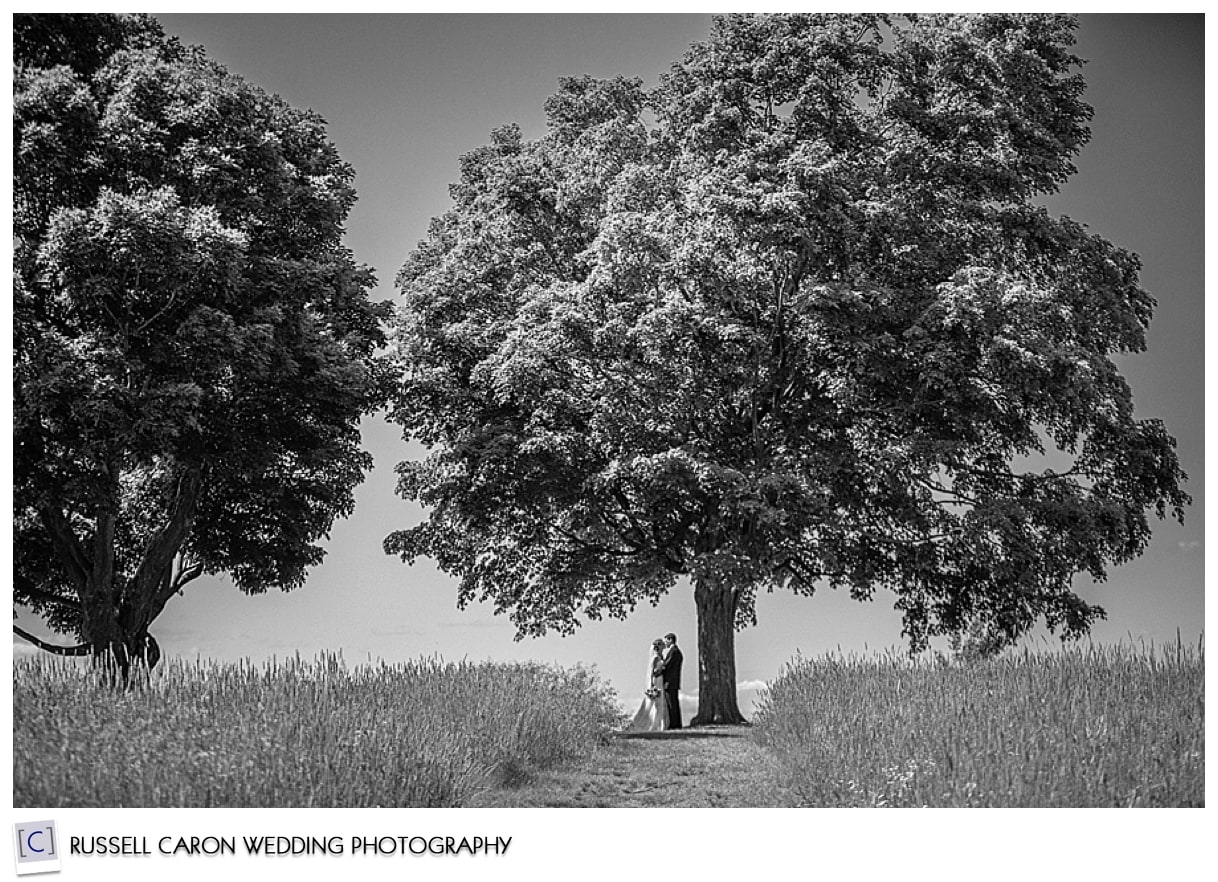 #17: Leah and Will (also see #30) at a special location in the hills of western Massachusetts in July. Black and white makes this a perfect classic portrait.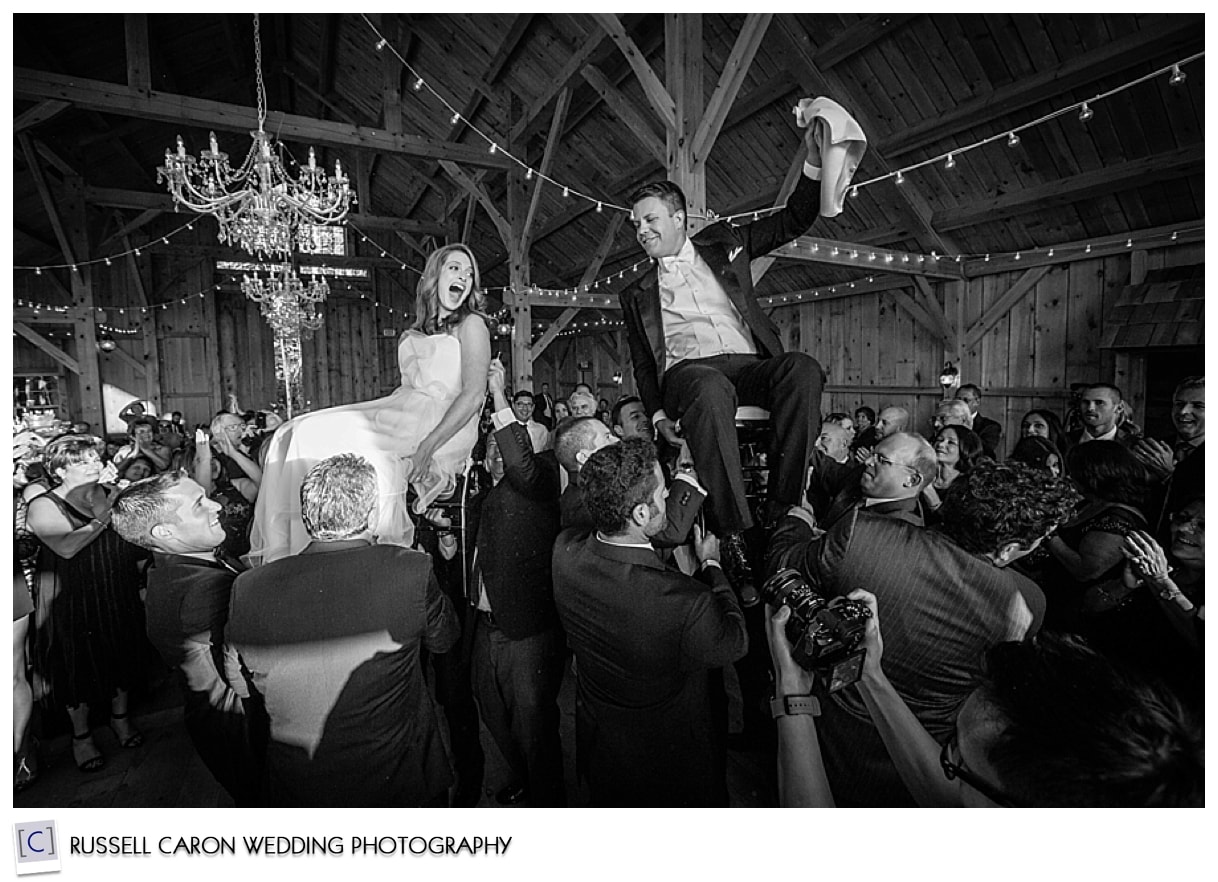 #18: The Hora is perhaps our favorite part of any wedding. Mallory and Jared's at Granite Ridge Estate did not disappoint. Also see these two at #47, #22, and #1.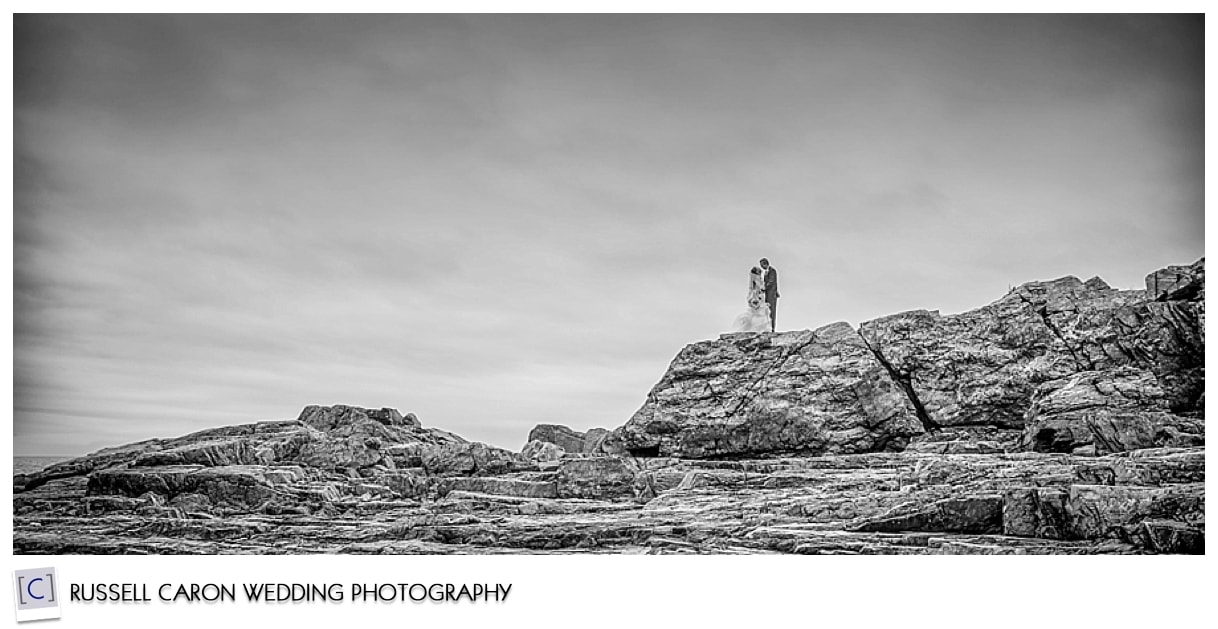 #15 by Liz Caron: Liz captured a great angle of Cynthia and Mike standing on a sheer cliff at, appropriately, The Cliff House in Ogunquit, Maine in July.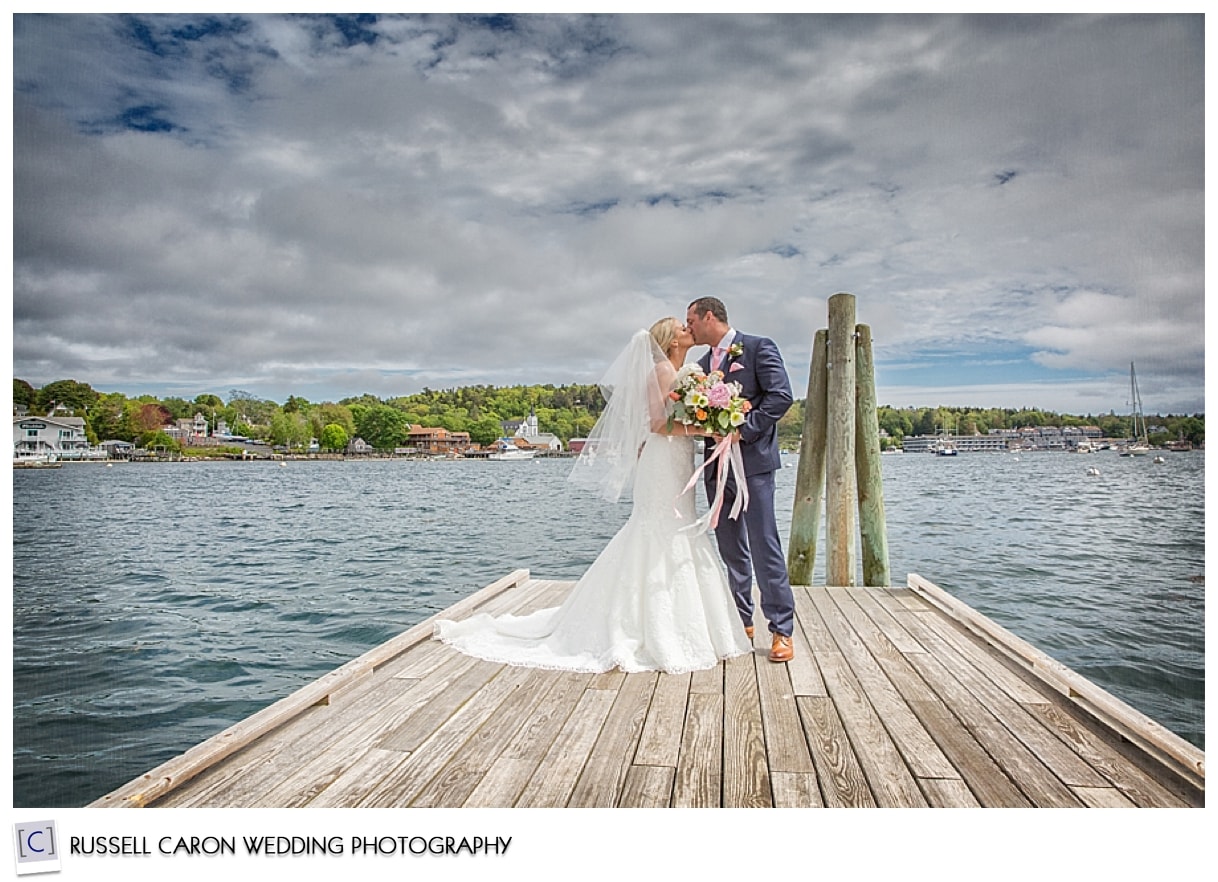 #14 Delia and John at the town dock in beautiful Boothbay Harbor, Maine, in June.  Also see #32.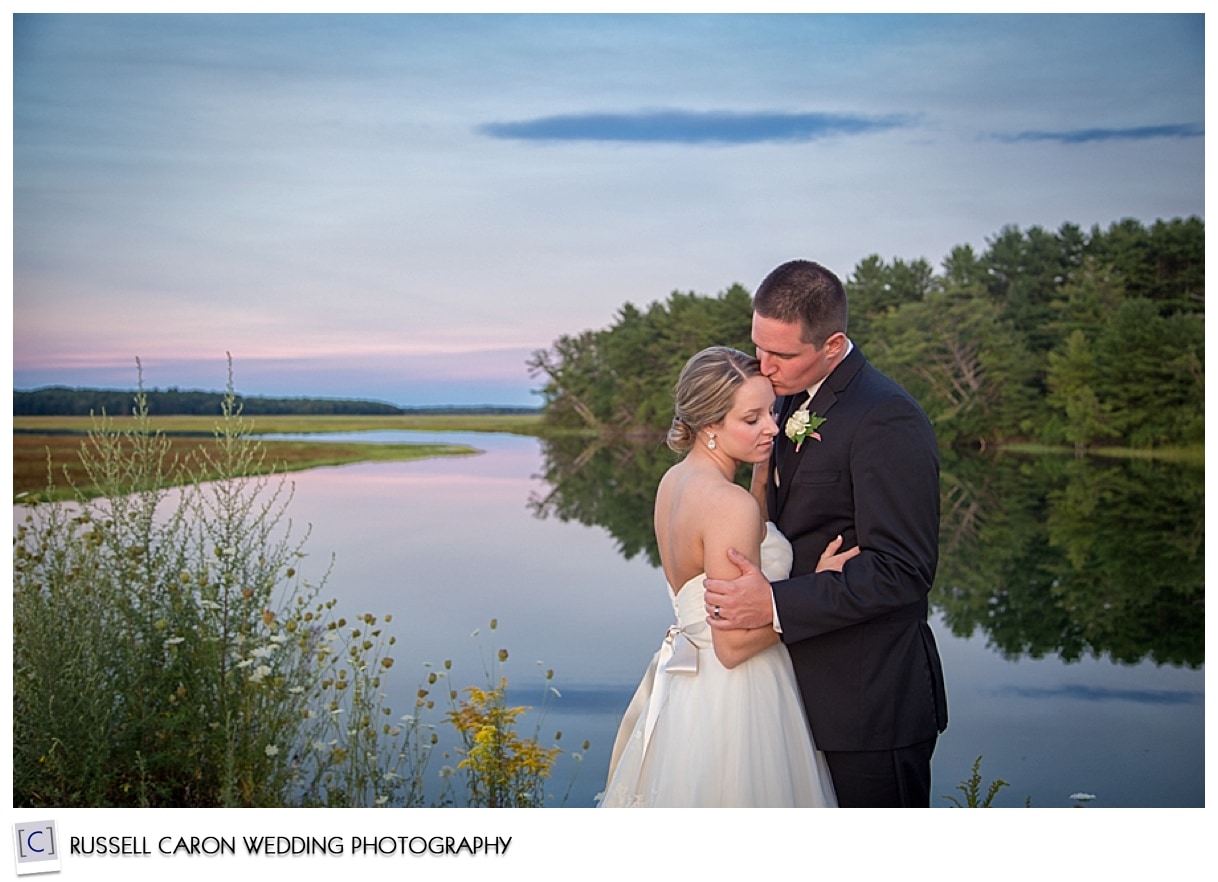 #13 by Liz Caron: Hannah and Mike (also from #35, #27) bask in the glorious soft light of dusk during their August wedding, this taken at the Scarborough Marsh.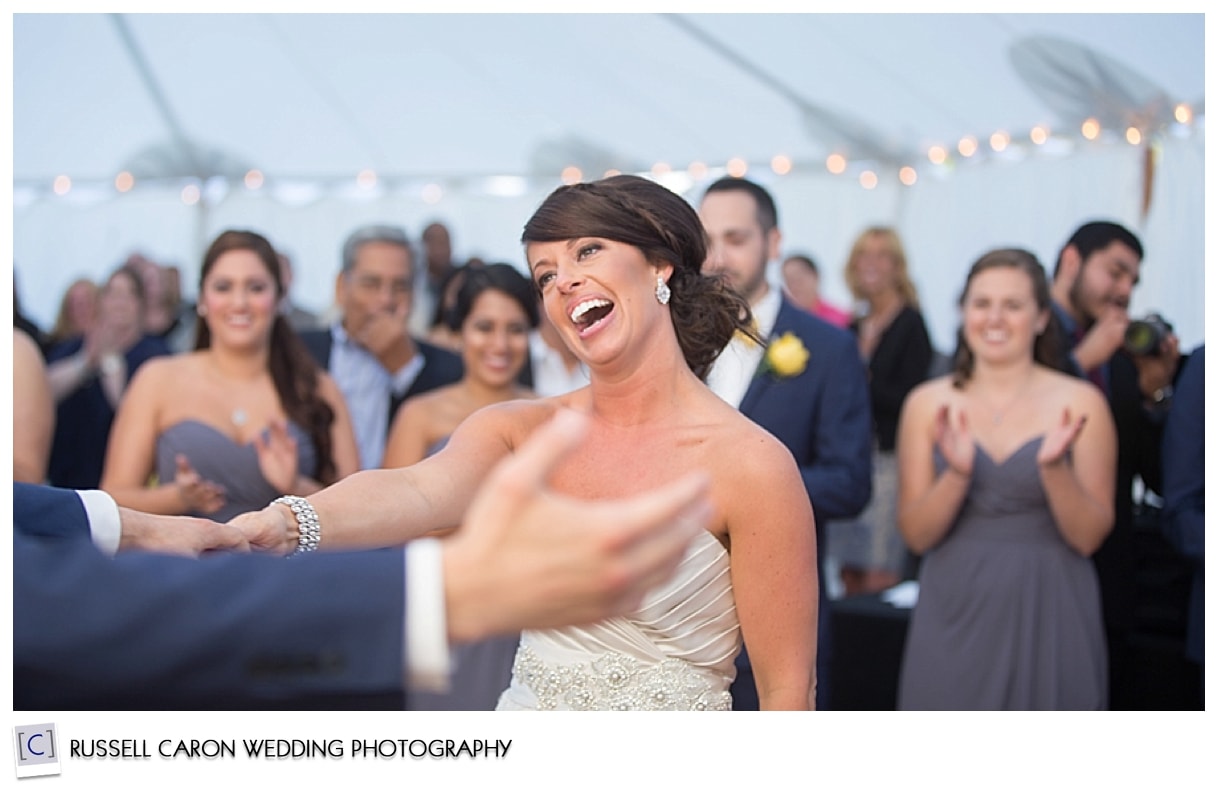 #12 by Liz Caron: Ali and Bryan (also seen in #38) with a most wonderful first-dance moment.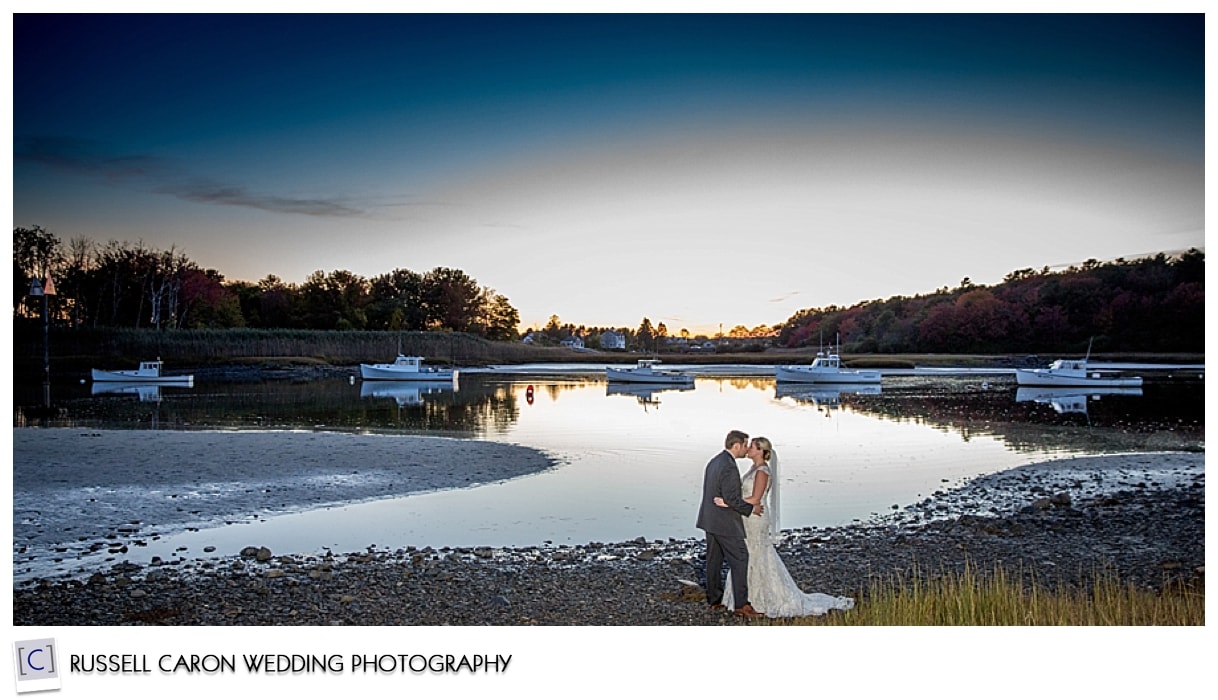 #11: Suzi and Tyler shared a few minutes with us outdoors as the sun fell on their October wedding day in Kennebunkport, Maine at yet another gorgeous Nonantum Resort wedding.

#10: Emily and Todd bask in a wonderful stand of tall trees in New Gloucester, Maine, just after their first look and just prior to their ceremony at Pineland Farms.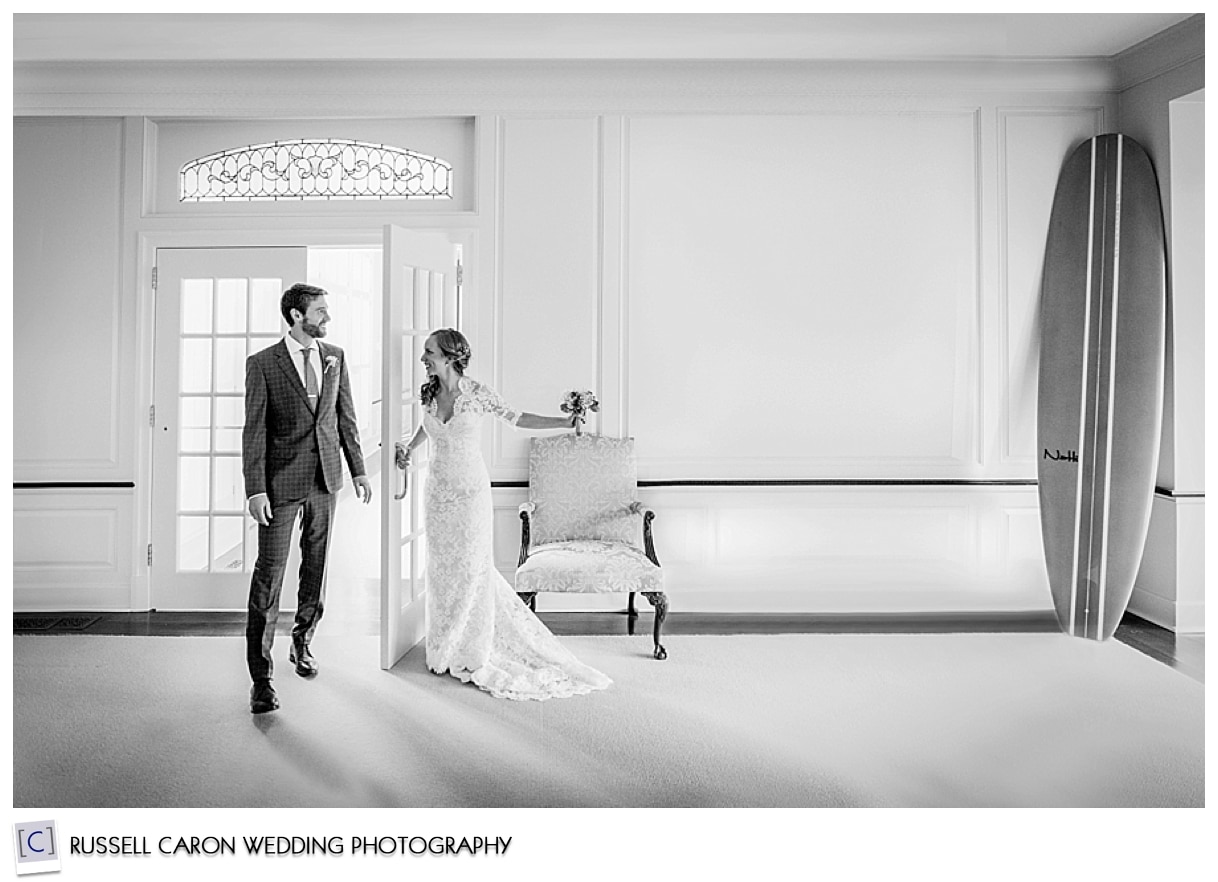 #9: At the beautiful Point Lookout Resort, Kenzie surprises Josh with his wedding gift, a surfboard, after much planning and secrecy to make this moment come true.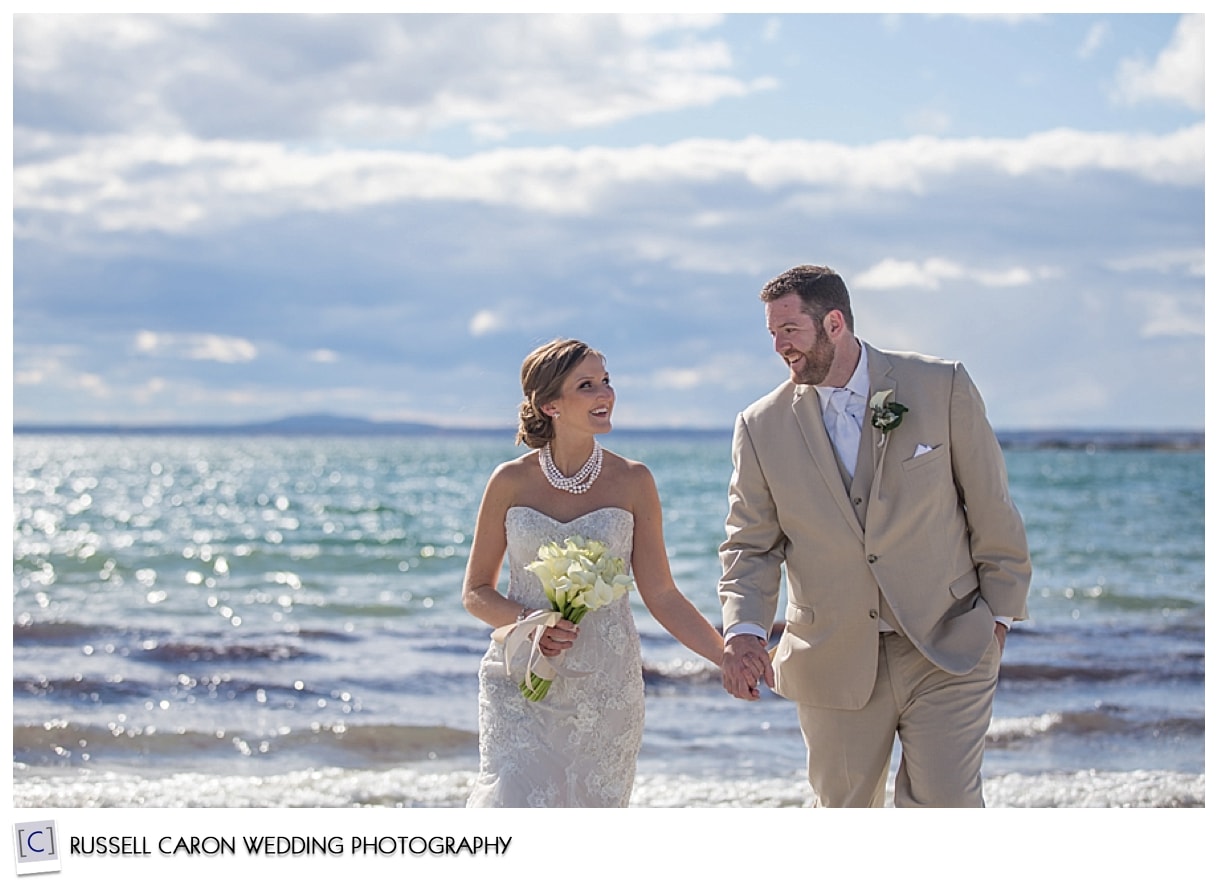 #8 by Liz Caron: Tara and Steve in a priceless perfect moment just prior to their wedding ceremony at the Nonantum Resort in October.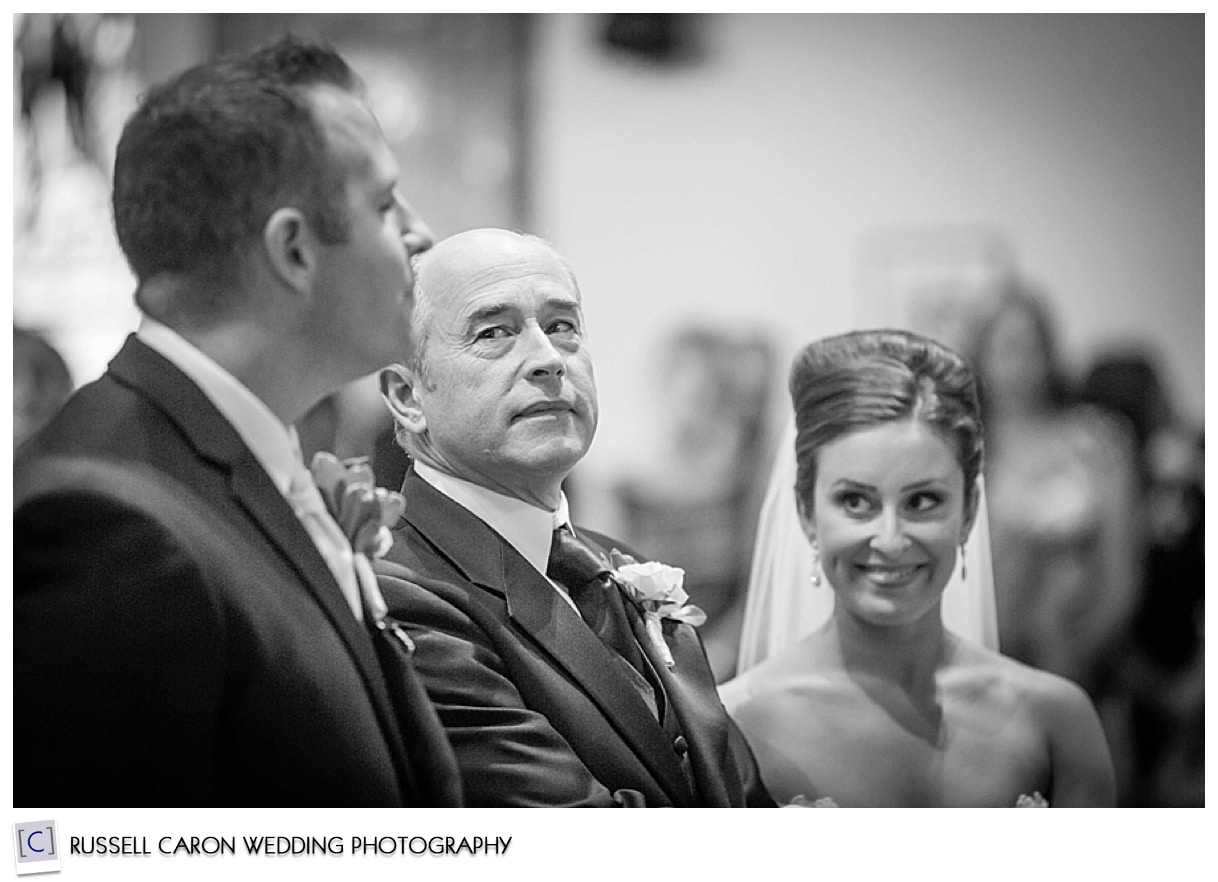 #7: Angela's dad Mark delivers the bride to the groom while his eyes tell their own story.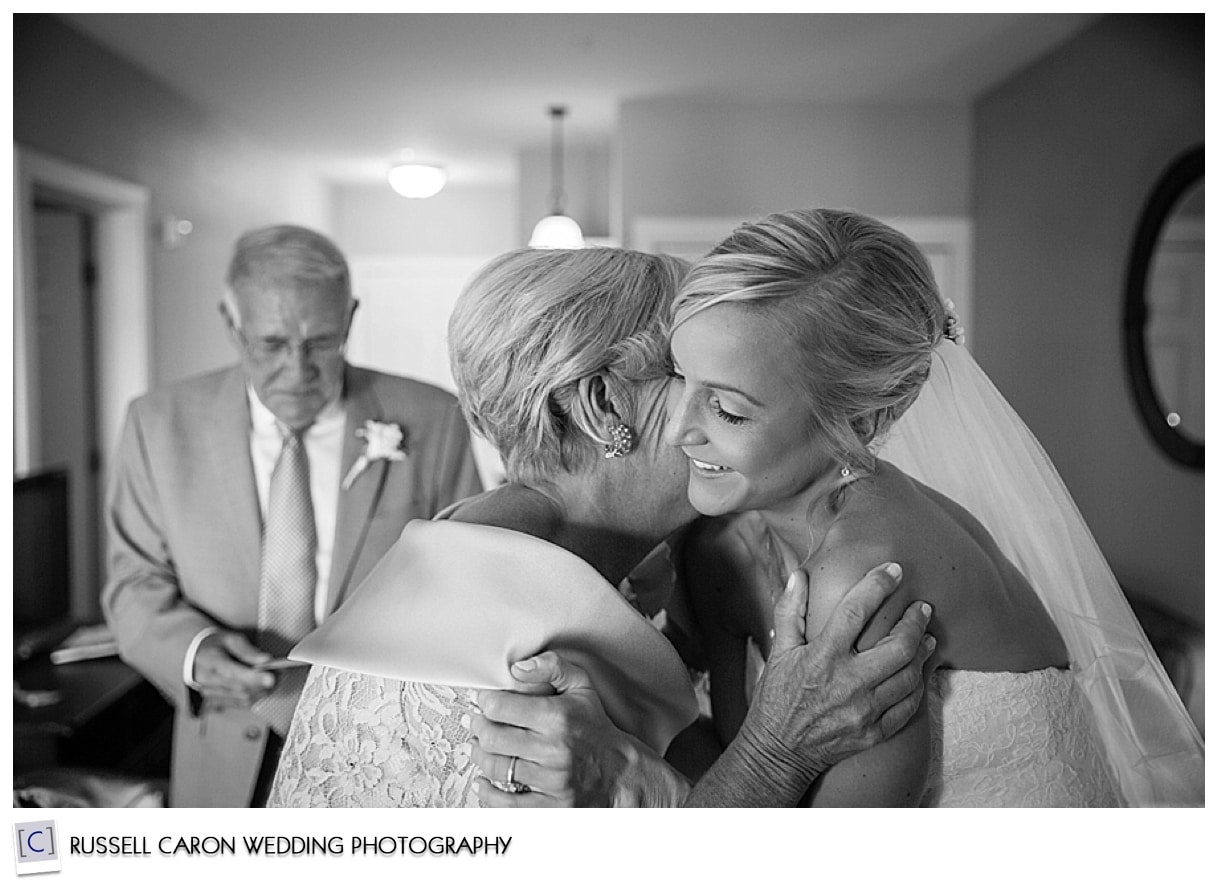 #6: Ali embraces her mom while dad reads a special note from daughter to dad at their August wedding at the Sebasco Harbor Resort.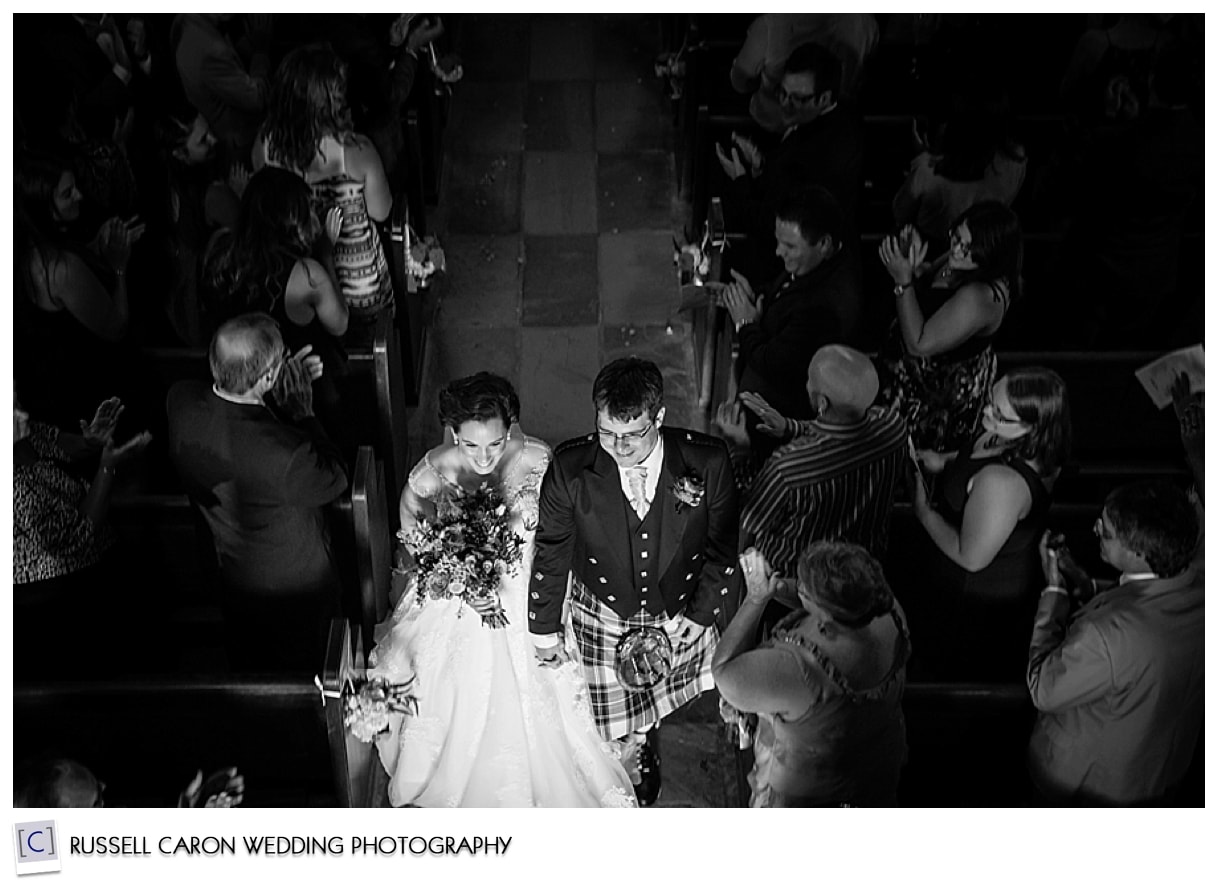 #5 by Liz Caron: Audrey (also see #23) and Chris are basked in light as they exit their wedding at St. Ann's Church in Kennebunkport in August.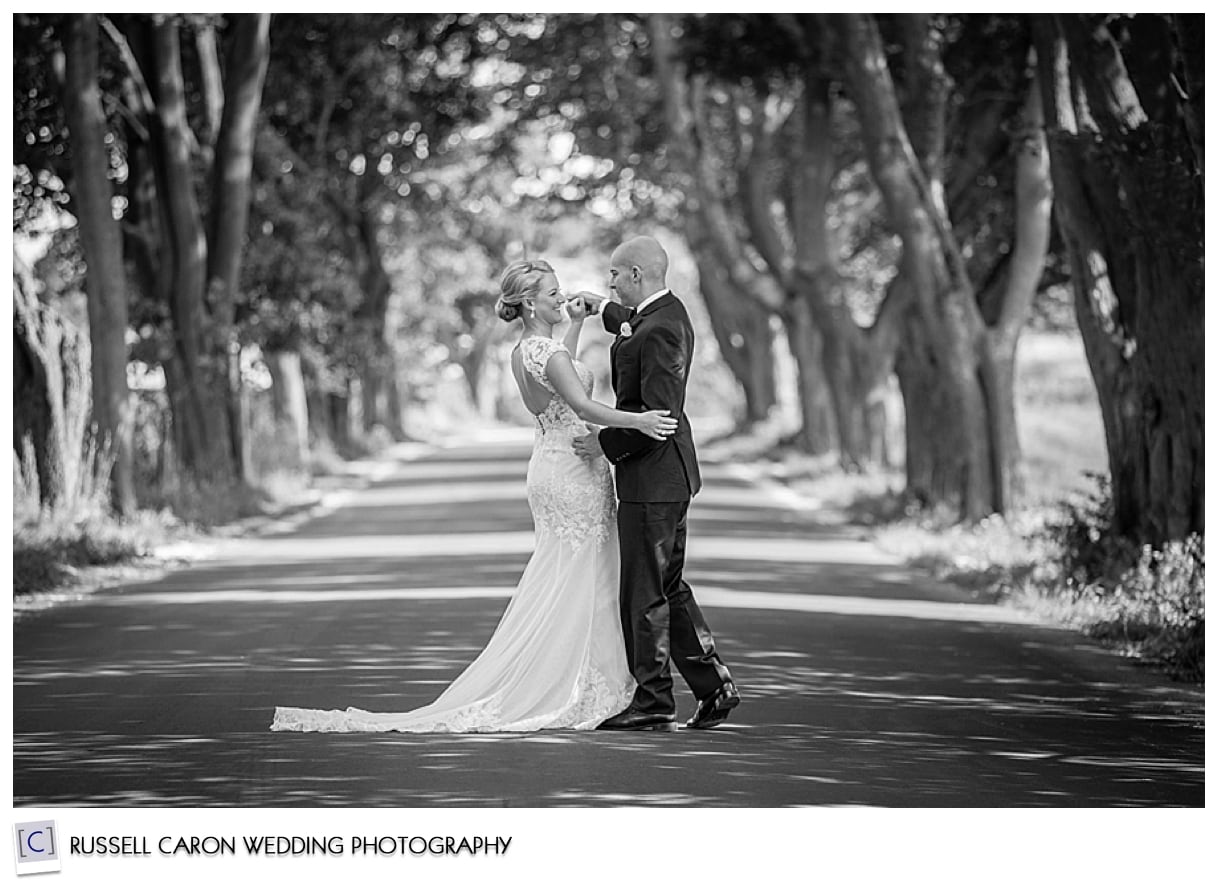 #4: A first dance before the real first dance, by Ariel and Kevin, September, in Kennebunk, Maine, just before they headed to their wedding at the Nonantum Resort.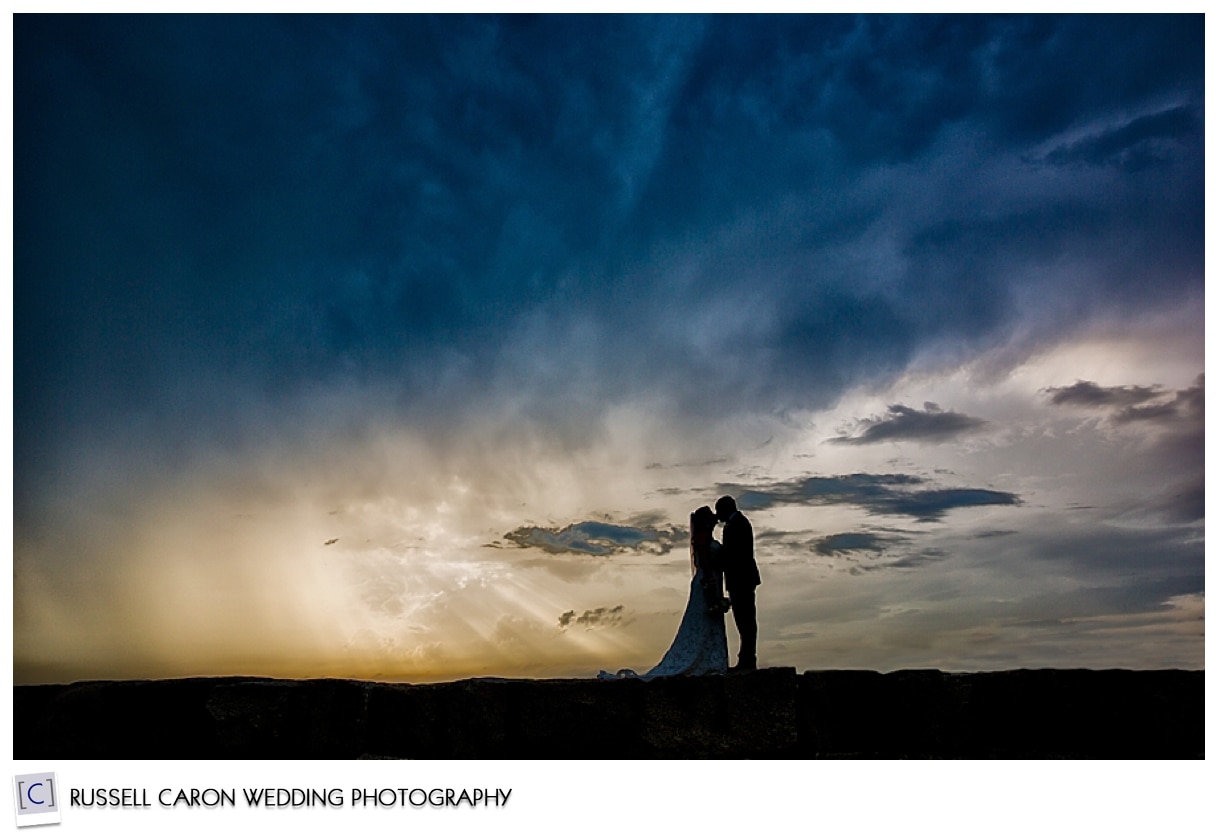 #3 of our 50 best wedding images of 2015: After a day of rain, the clouds started to clear and gave us these rays from heaven for Kristin and Gregory in August just after their Nonantum wedding.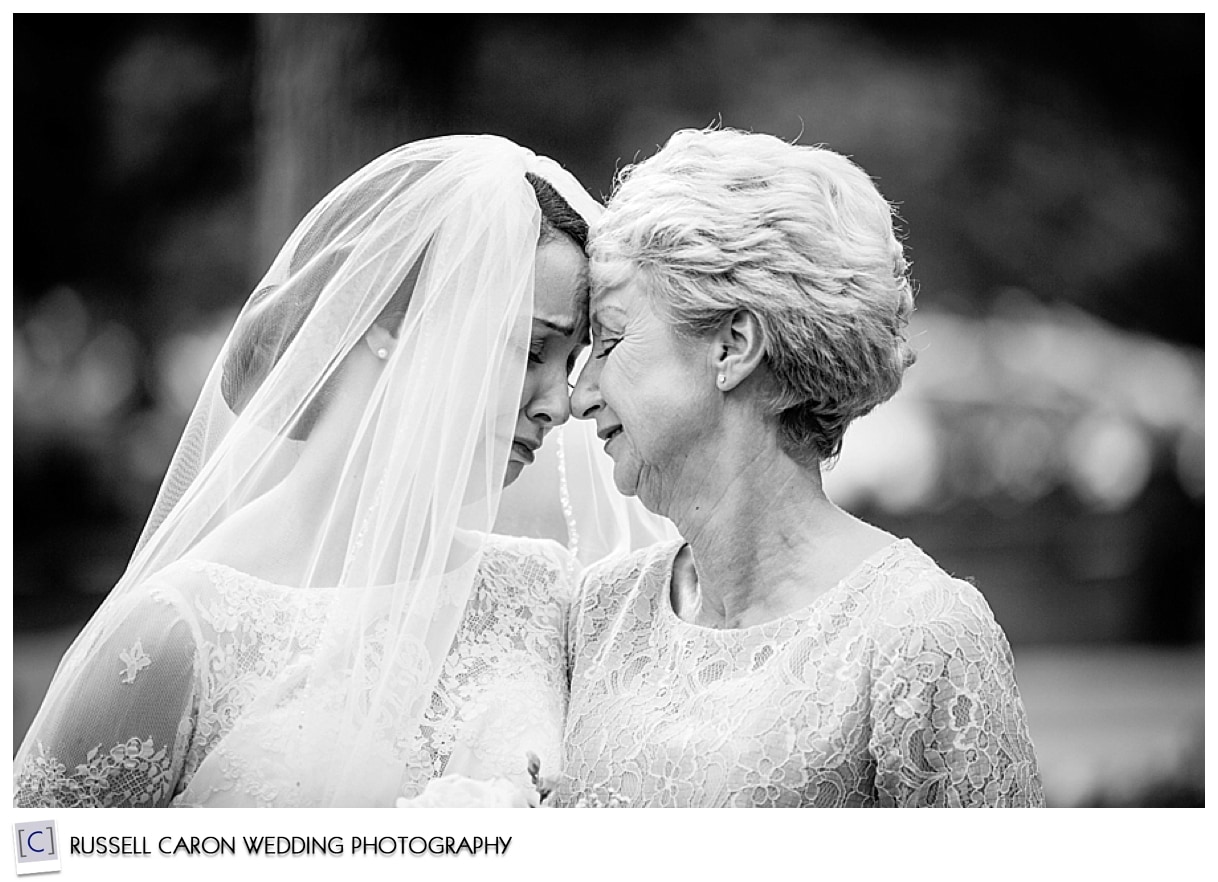 #2 of our 50 best wedding images: There's not much as touching as an emotional moment between bride and mom on wedding day. Here's Colleen just after marrying Chris in Nashua, NH. Also see #26.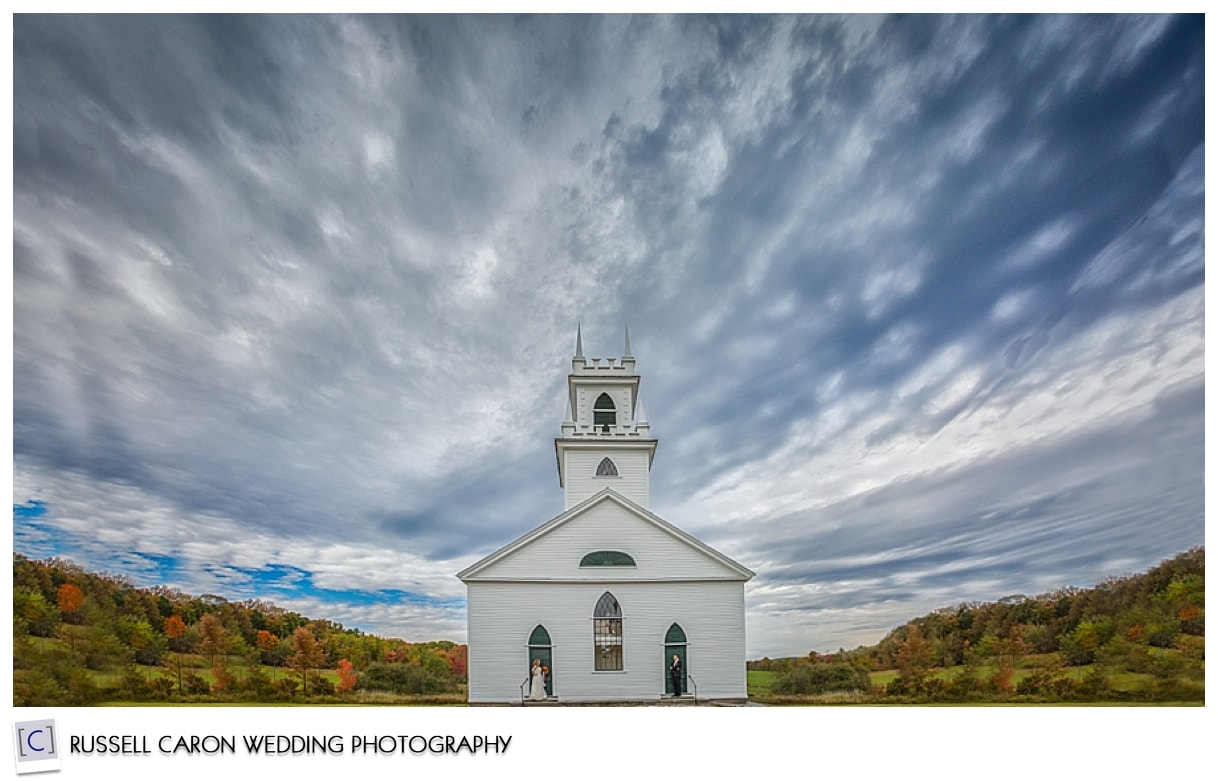 #1 of our 50 best wedding images: Though not the church where their wedding occurred, this was a stop we knew we just had to make with Mallory and Jared in Norway, Maine, in October.
Thank you for following along with our countdown of our 50 best wedding images of 2015. We've so enjoyed looking back through the year, and hope you have as well!
Russell Caron Wedding Photography puts the fun into wedding photography for Maine wedding couples. Feel the love as this dynamic pair effortlessly capture each of your cherished moments, producing natural poses and unparalleled art for your special day. For more information, please contact us right away!