Crane Estate Engagement
Emily and Todd and Liz and I met at the Crane Estate in Ipswich, MA, for a Crane Estate engagement session. Showers were in the area, and skies were ominous, but we capitalized on the drama in the skies with our photographs. Further, these two were so relaxed and at ease, they laughed and played and had a great time, making it fun for not just them but for us as well. The Crane Estate has special meaning for Emily, as her parents were married there!
There was lots of wildlife at the estate, including deer, which are not afraid of the human population, as seen below! There were turkeys as well, and like the deer, they didn't mind the fact that we were walking around (on the marked trails of course!) near their beautiful habitat.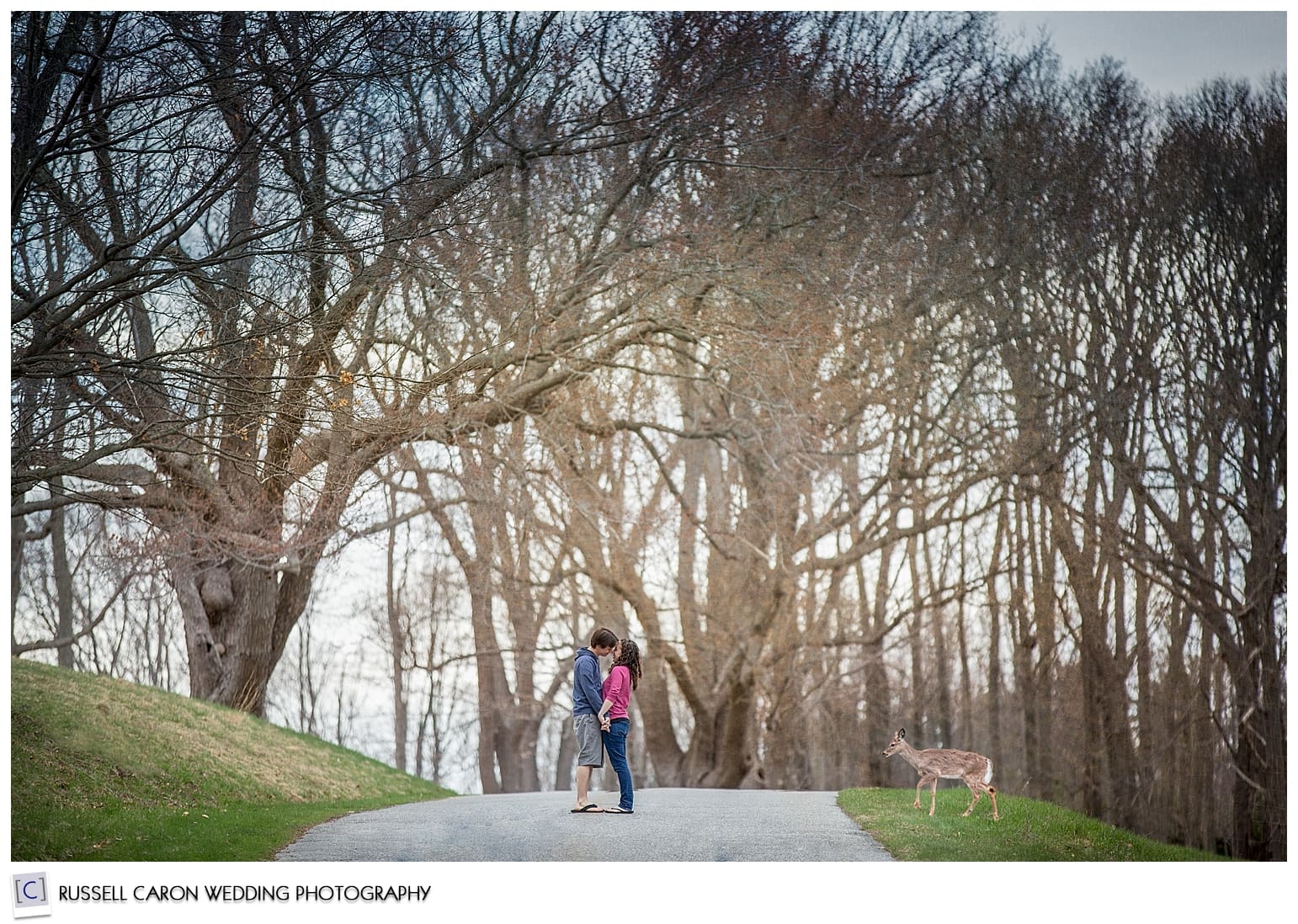 There was such a variety of locations and backdrops at this session!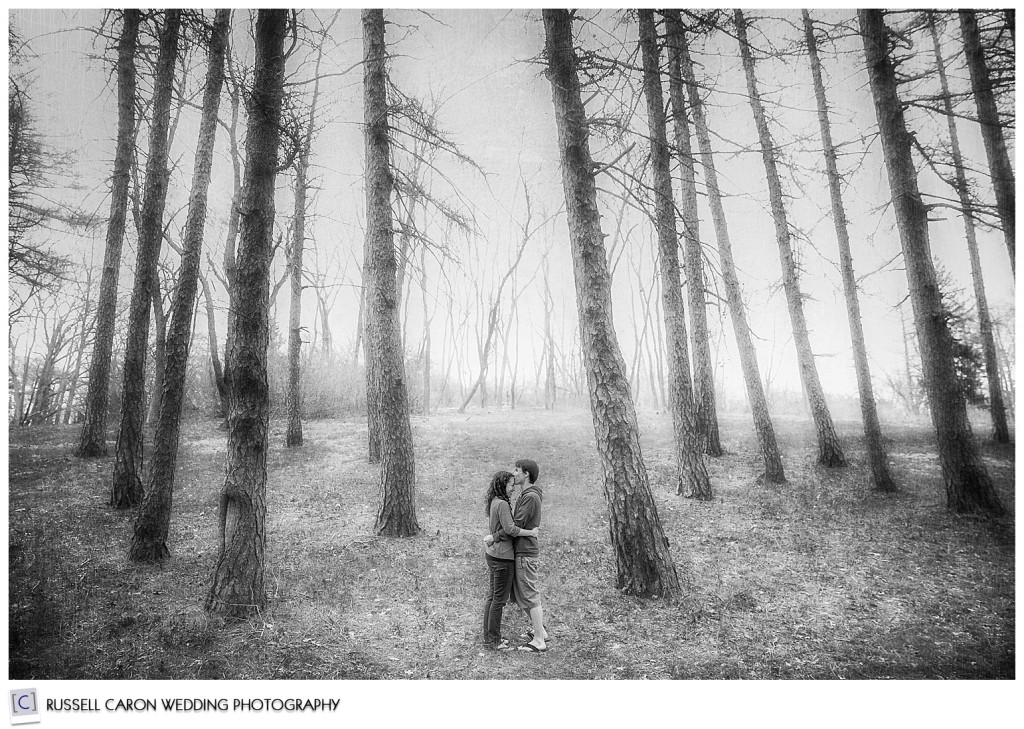 All of our couples are simply amazing and wonderful, and we could sense minutes after meeting them for the first time, Emily and Todd so aptly fit the description of a "perfect match"!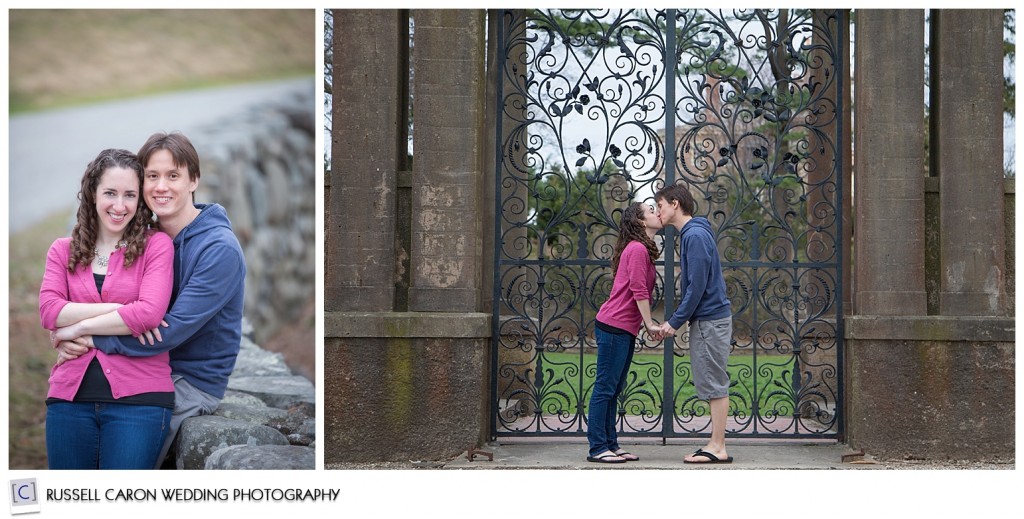 The Crane Estate has buildings with different architecture, as seen in the three panels below.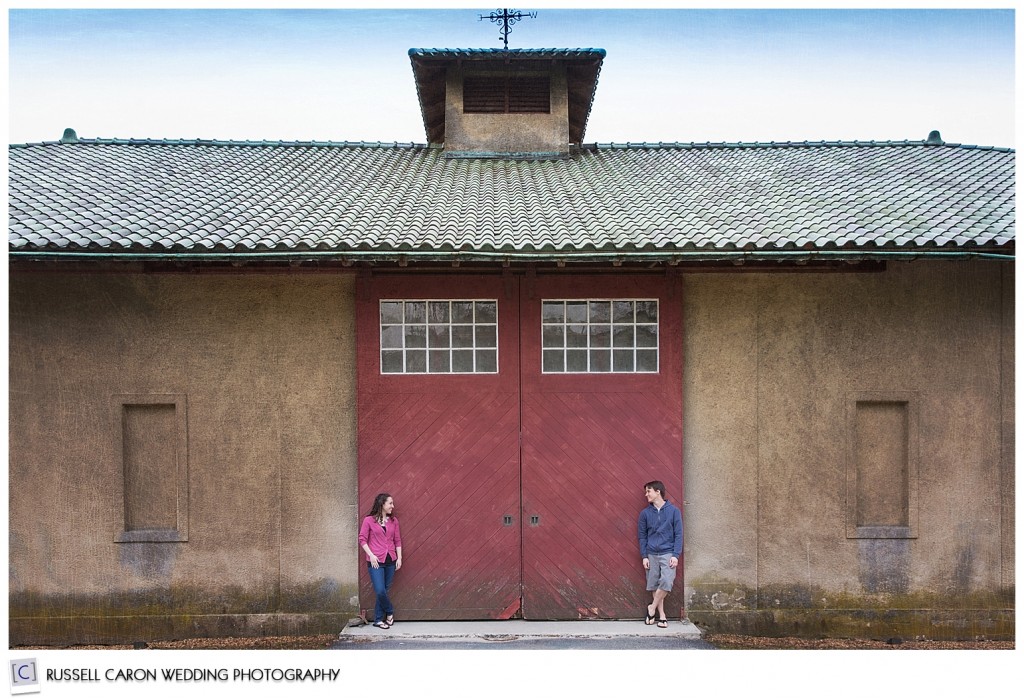 Boston Red Sox fans! (below, far right)

We love to incorporate moody skies whenever possible. The day of this session was no exception as we were graced with dramatic clouds, below.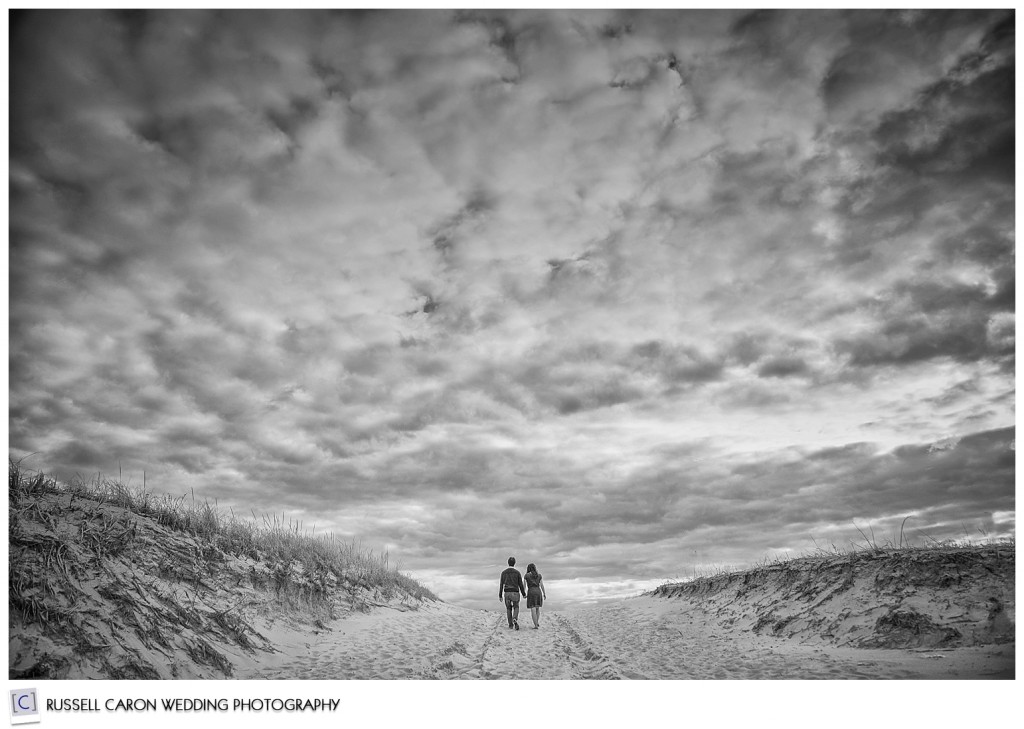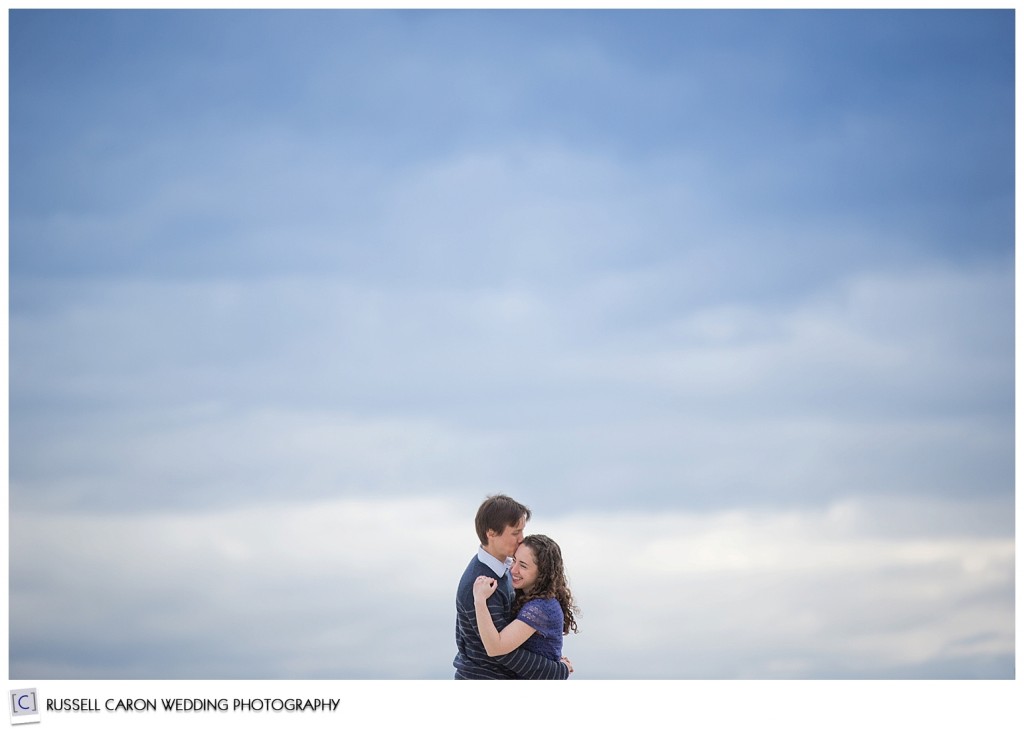 Emily and Todd have a tradition of doing a jumping shot during photos, as seen below. These two were so much fun!!

The only thing missing here is the amazing sound of silence at the beach, only the sounds of the waves landing ashore could be heard.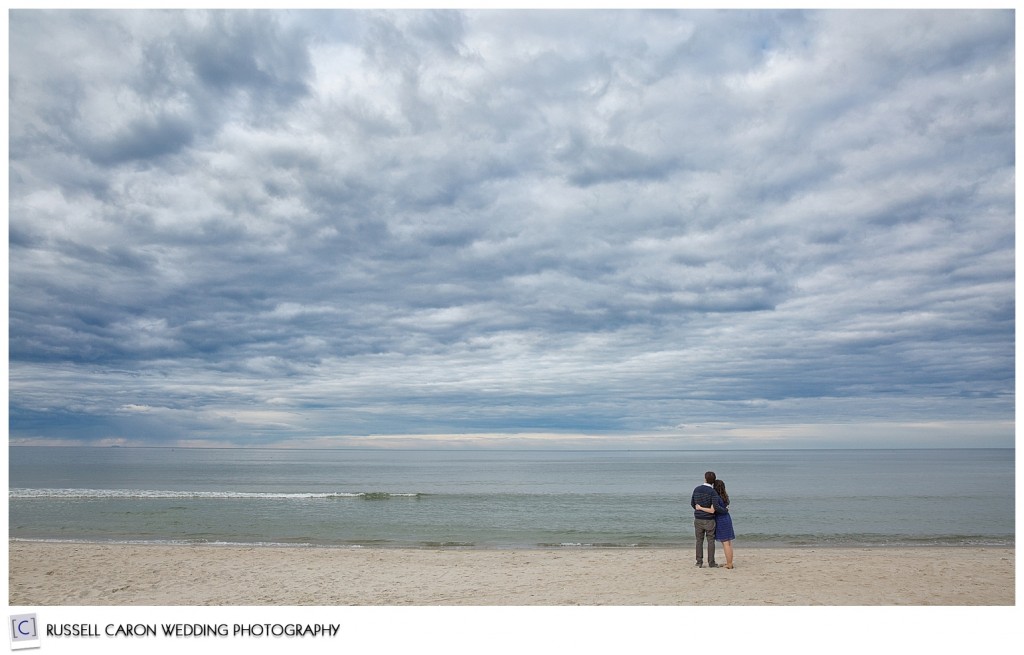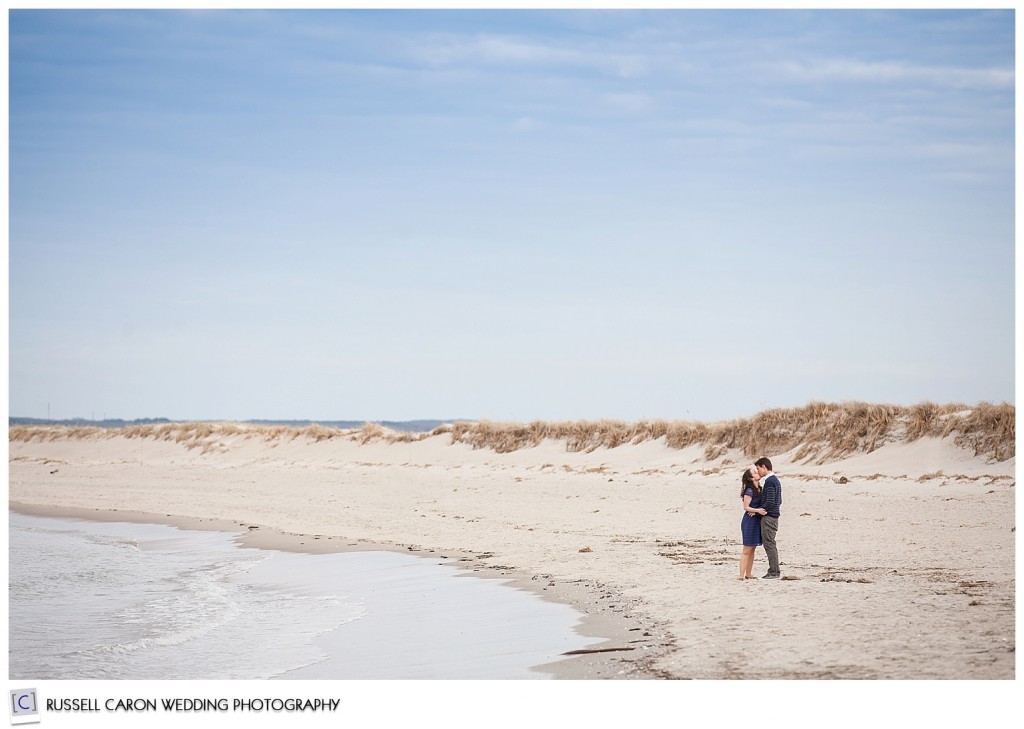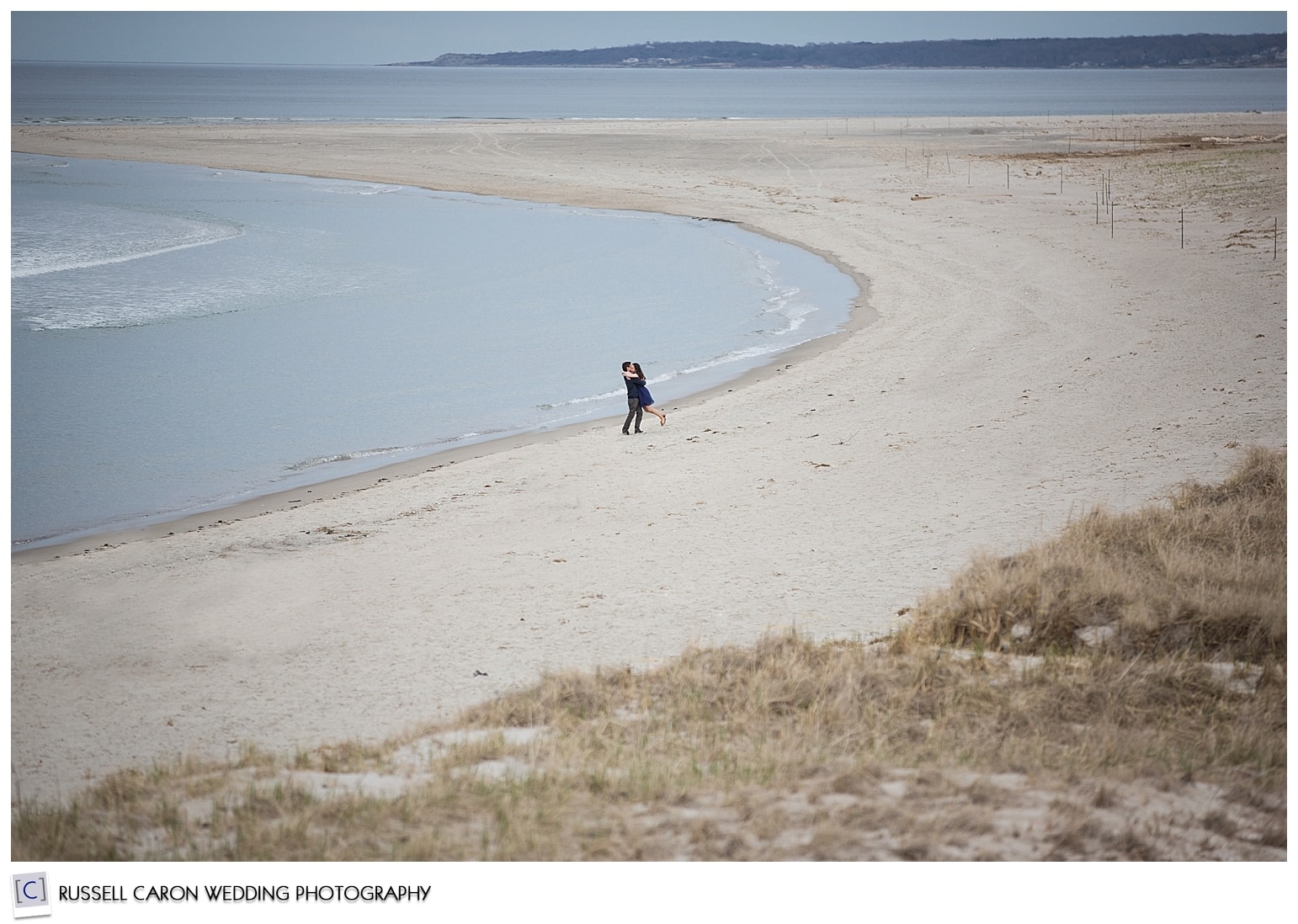 Emily and Todd's wedding is September 6, 2015, at Pineland Farms in New Gloucester, Maine. We can only imagine how much fun THAT day is going to be!
Russell Caron Wedding Photography would love to photograph your engagement session. Whether you're planning a Crane Estate engagement session like Emily and Todd, or have another location in mind, Russ and Liz will make you feel comfortable and relaxed in front of the camera. For more information, please contact us right away!