Westin Portland Harborview Hotel | Erin & Rob
Erin and Rob have the kind of chemistry and love that wedding dreams are made of! When they contacted us to photograph their Portland, Maine wedding, at the Westin Portland Harborview Hotel, we were honored and thrilled! They have a rare connection that you sense the moment you meet them; warm, and loving, and they give each other "that look". You know the one, full of love and happiness and togetherness; it's simply really beautiful to behold. This lovely couple was married at The Cathedral of the Immaculate Conception in Portland, Maine. The Cathedral just happens to be a favorite of ours. From the elegantly long aisle, to the gorgeous stained glass windows, and the 70′ vaulted ceiling, it is a beauty! What a perfect church for a beautiful Portland, Maine wedding for a beautiful couple!
(Below) the Portland, Maine, waterfront.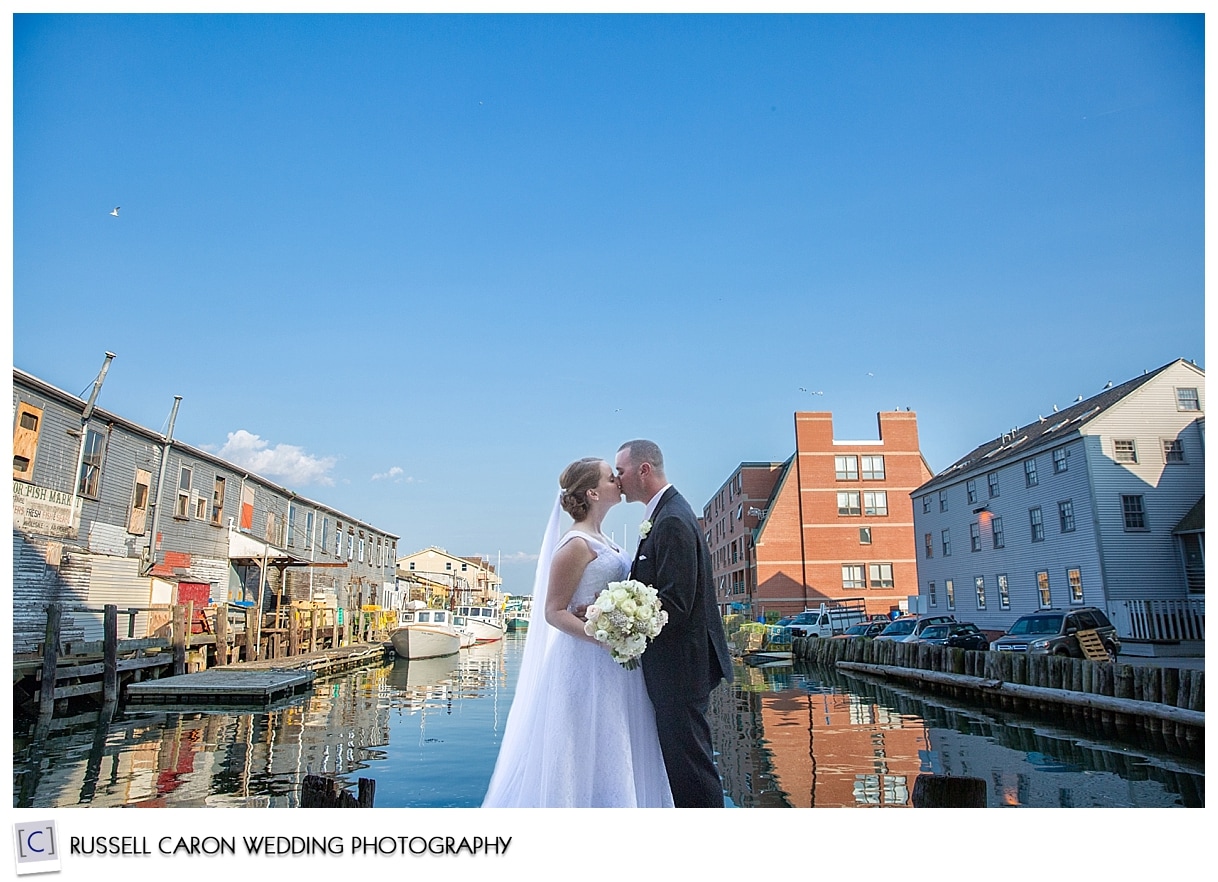 We love this candid moment of Erin and Rob that we grabbed after one of their more traditionally posed sets.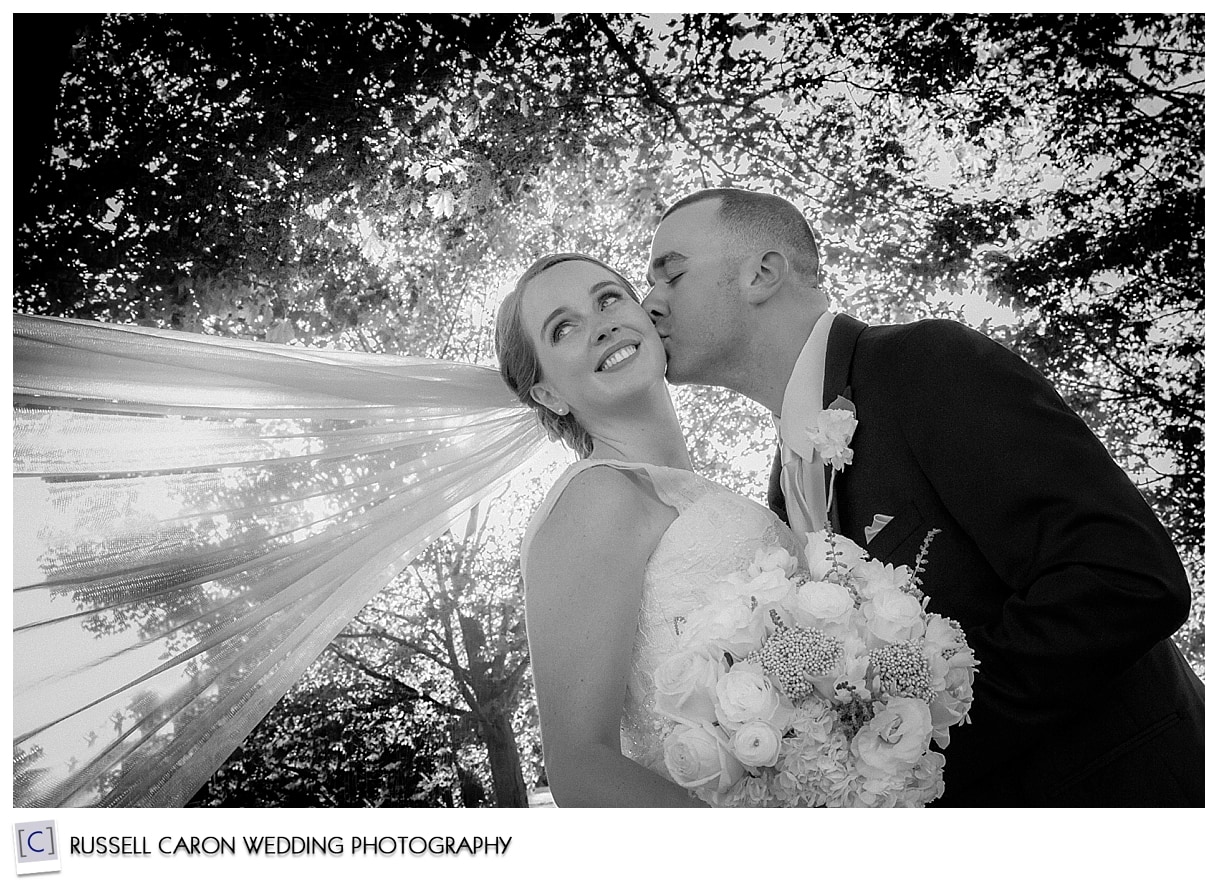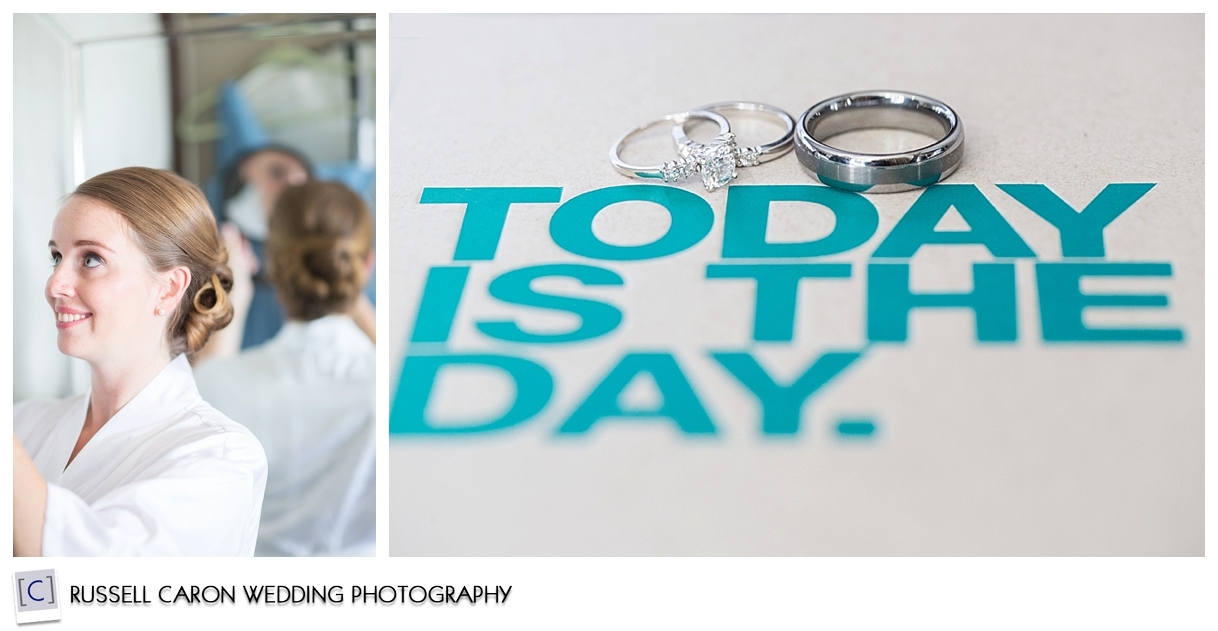 (Below) Rob and his groomsmen, in downtown Portland, having some fun before the wedding.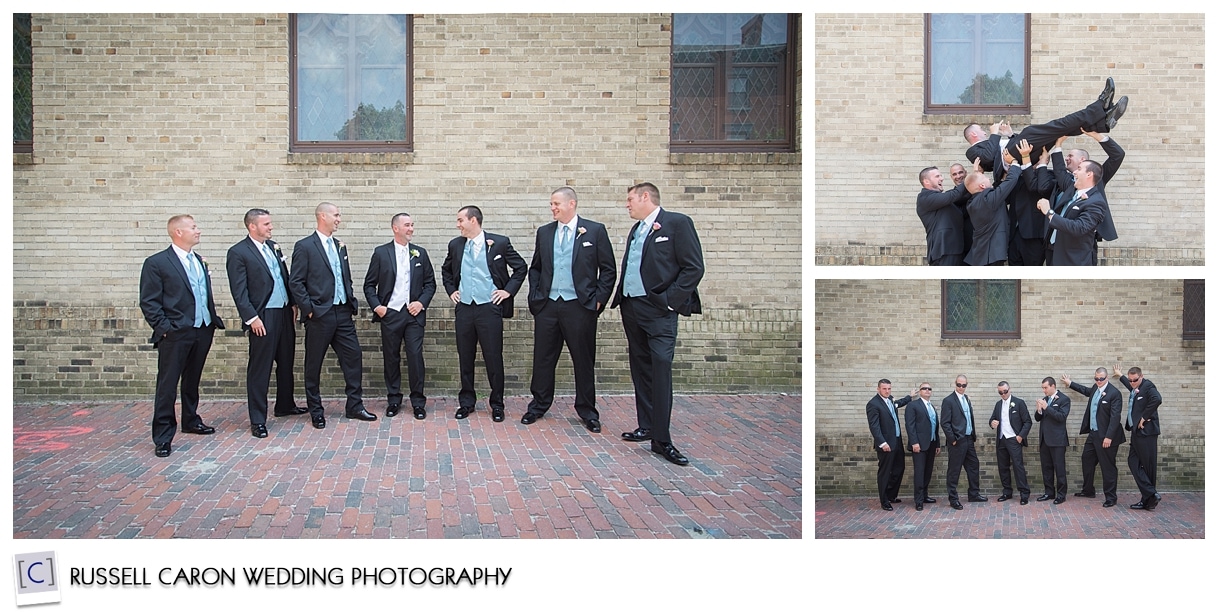 All the gals in the bridal party in their suite at the Westin.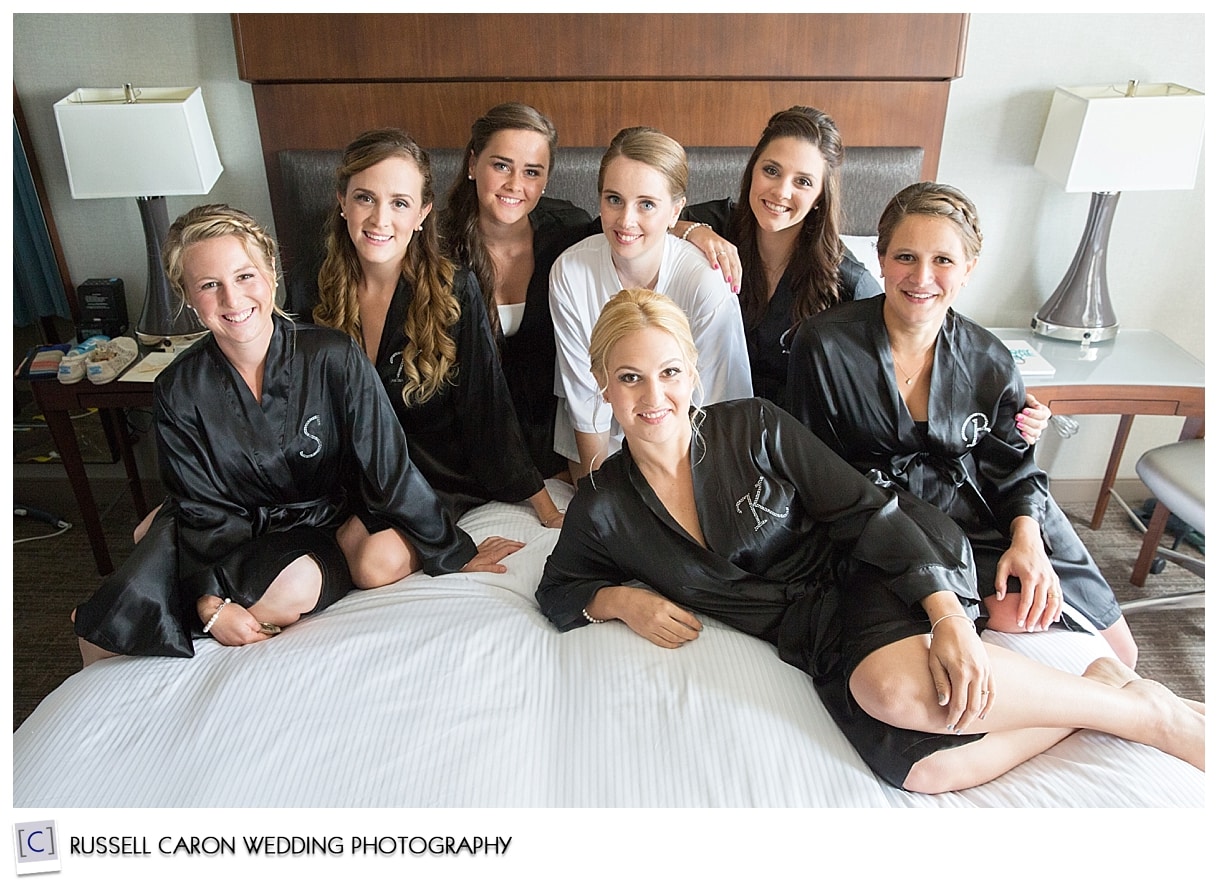 No 18-month old ring bearer could have been cuter or done a better job.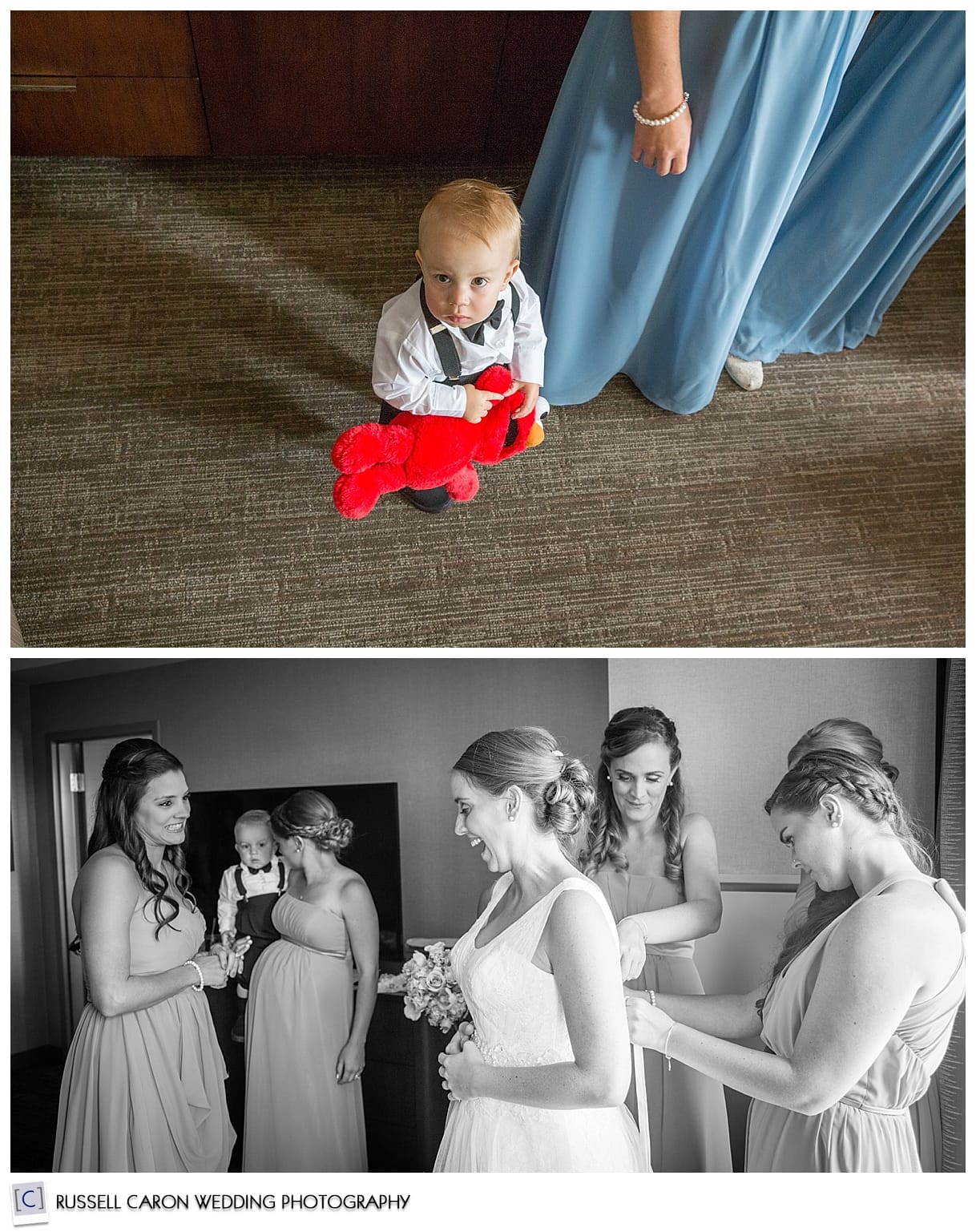 (Below) Erin, the gorgeous bride!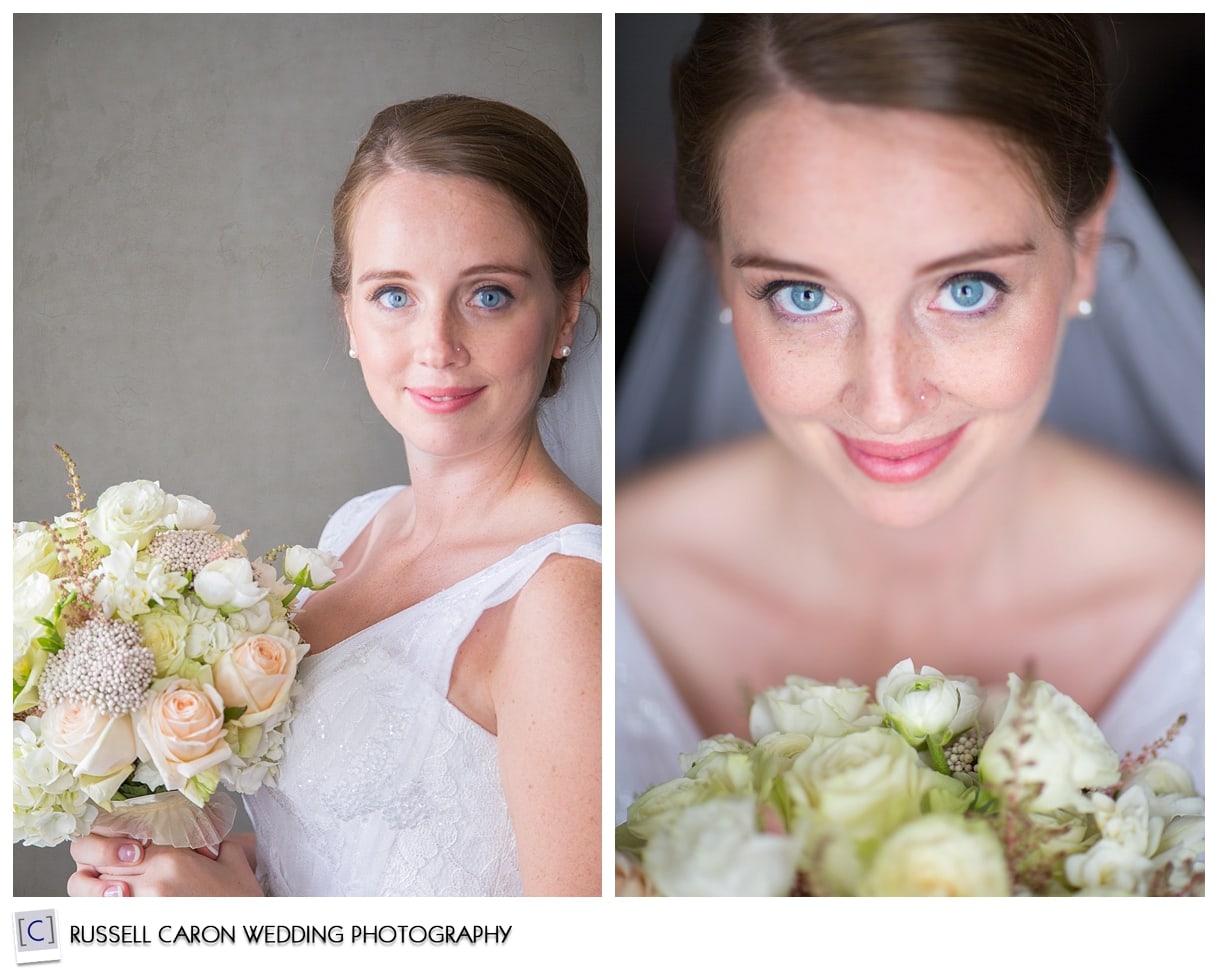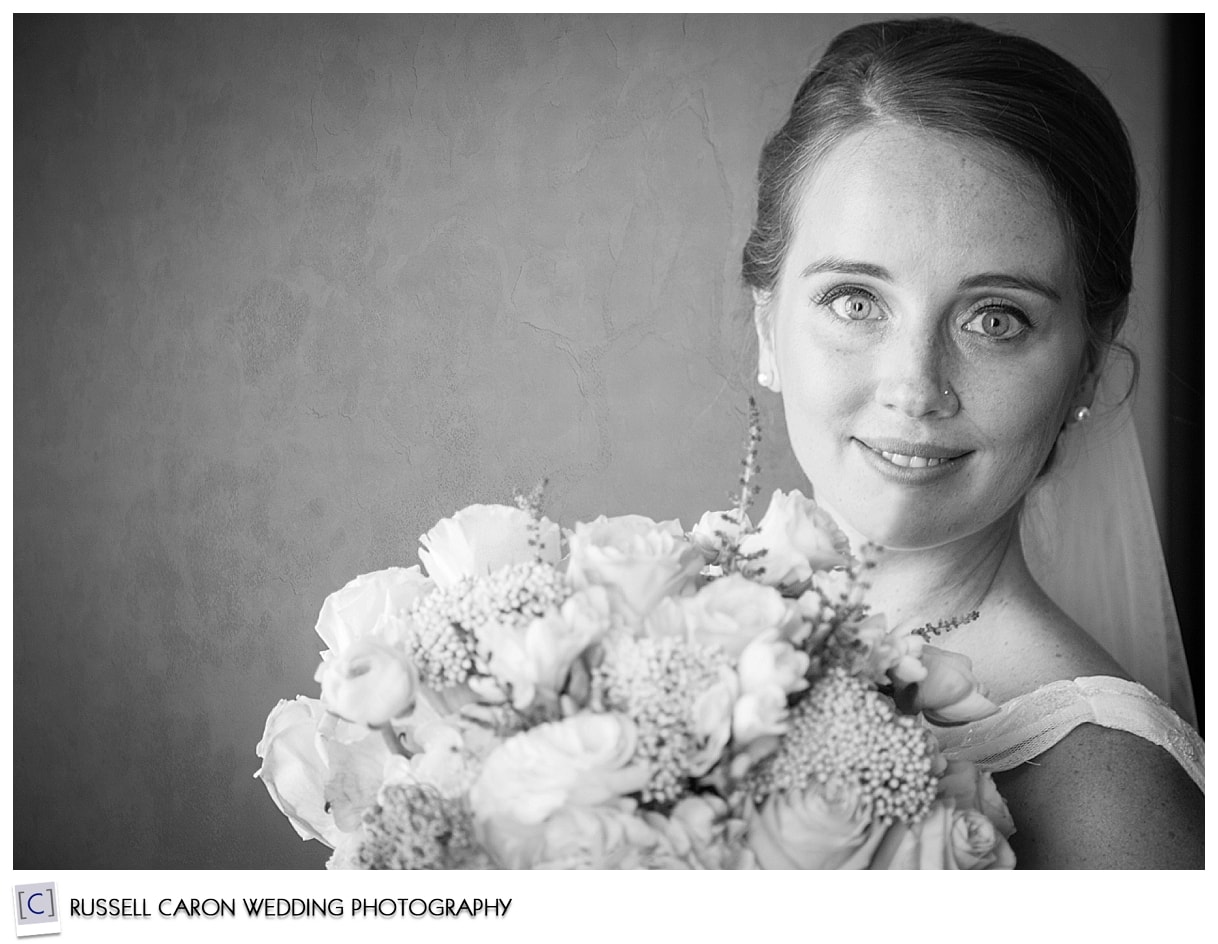 (Below two panels) Erin and her bridesmaids.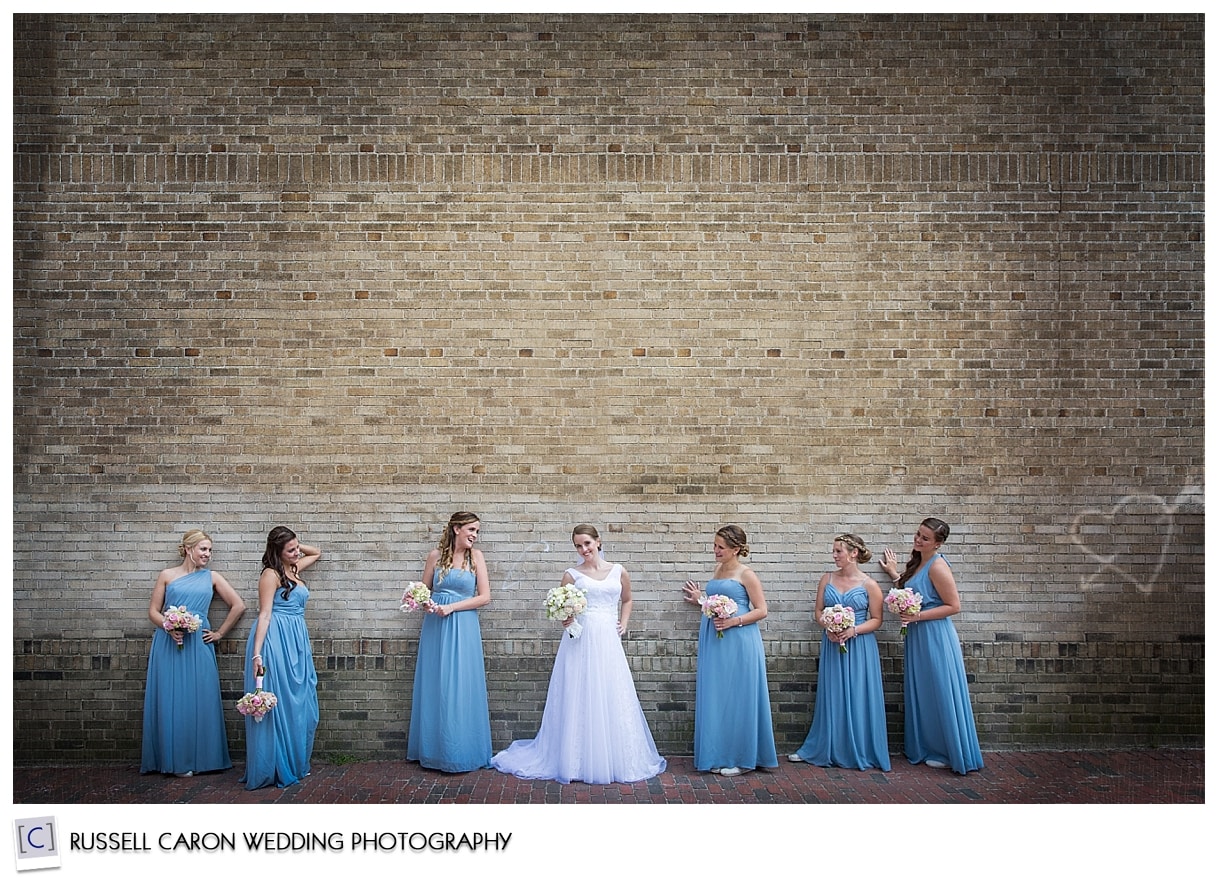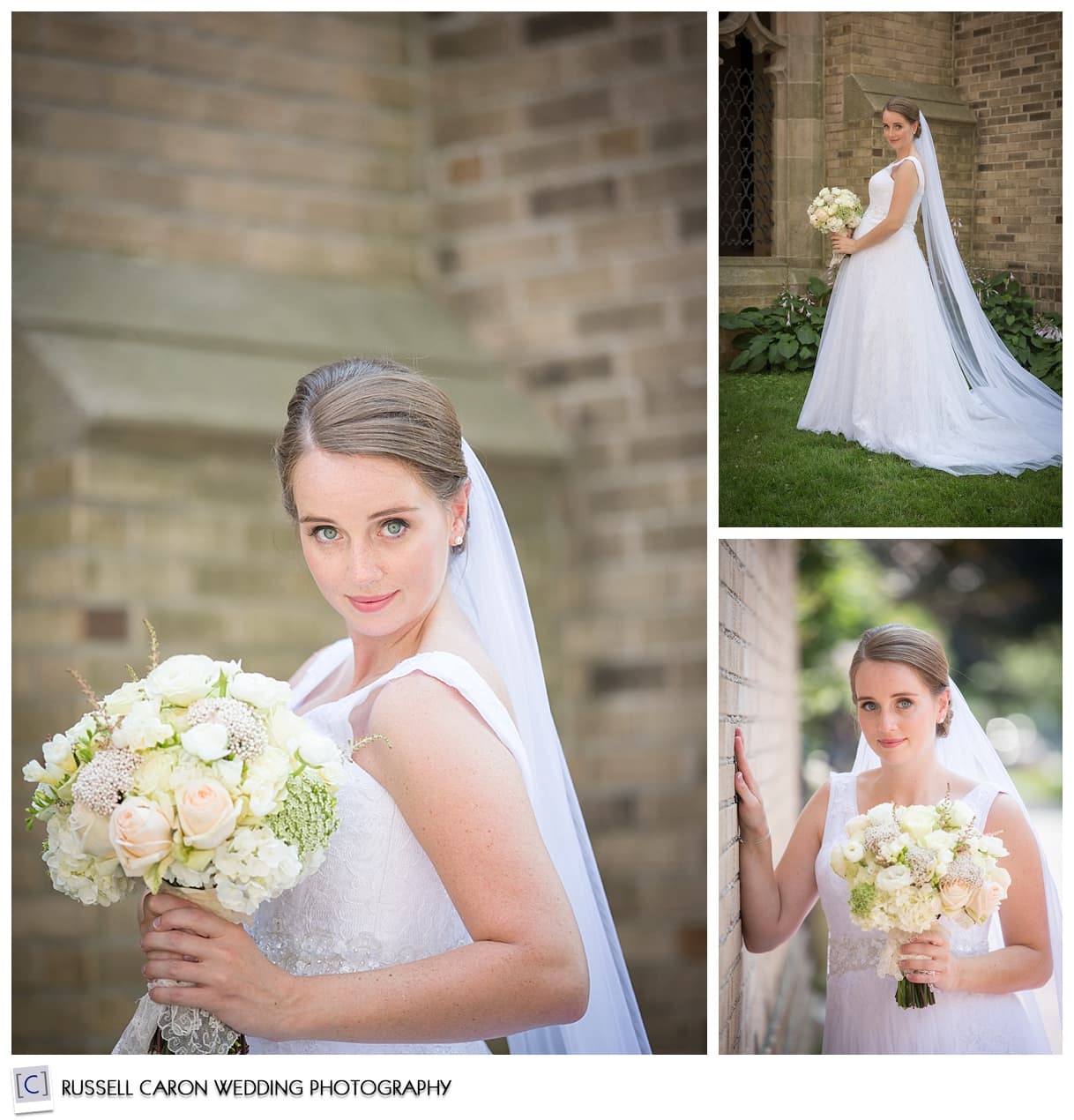 Erin's dad, John, was rightfully emotional when seeing his daughter in her gown for the first time.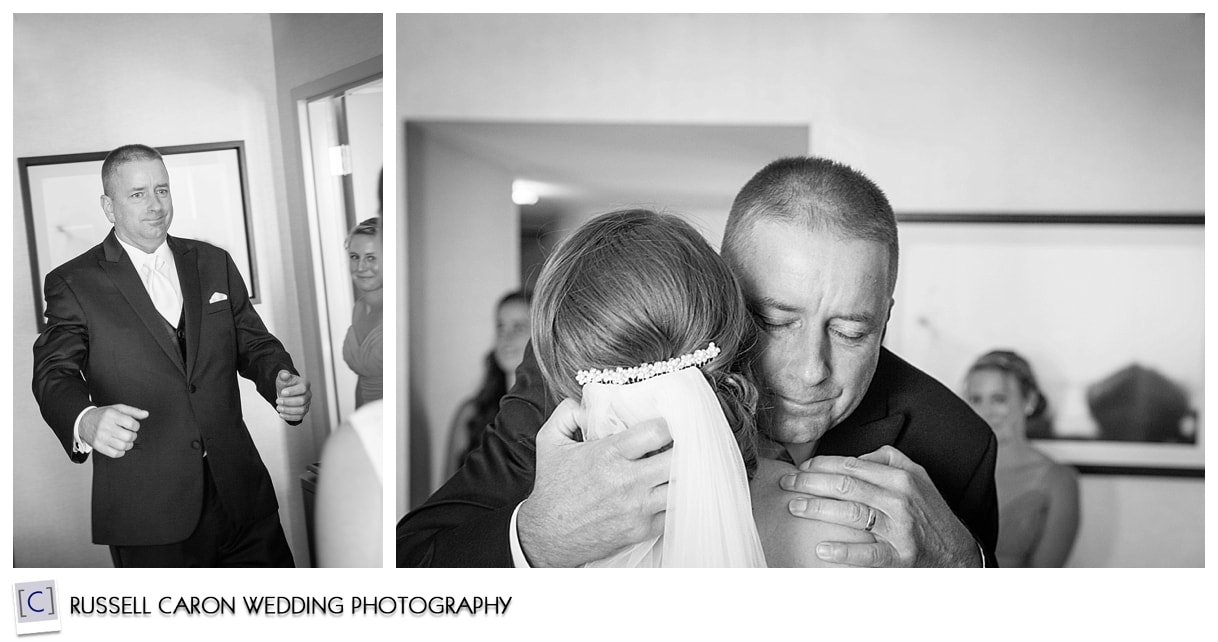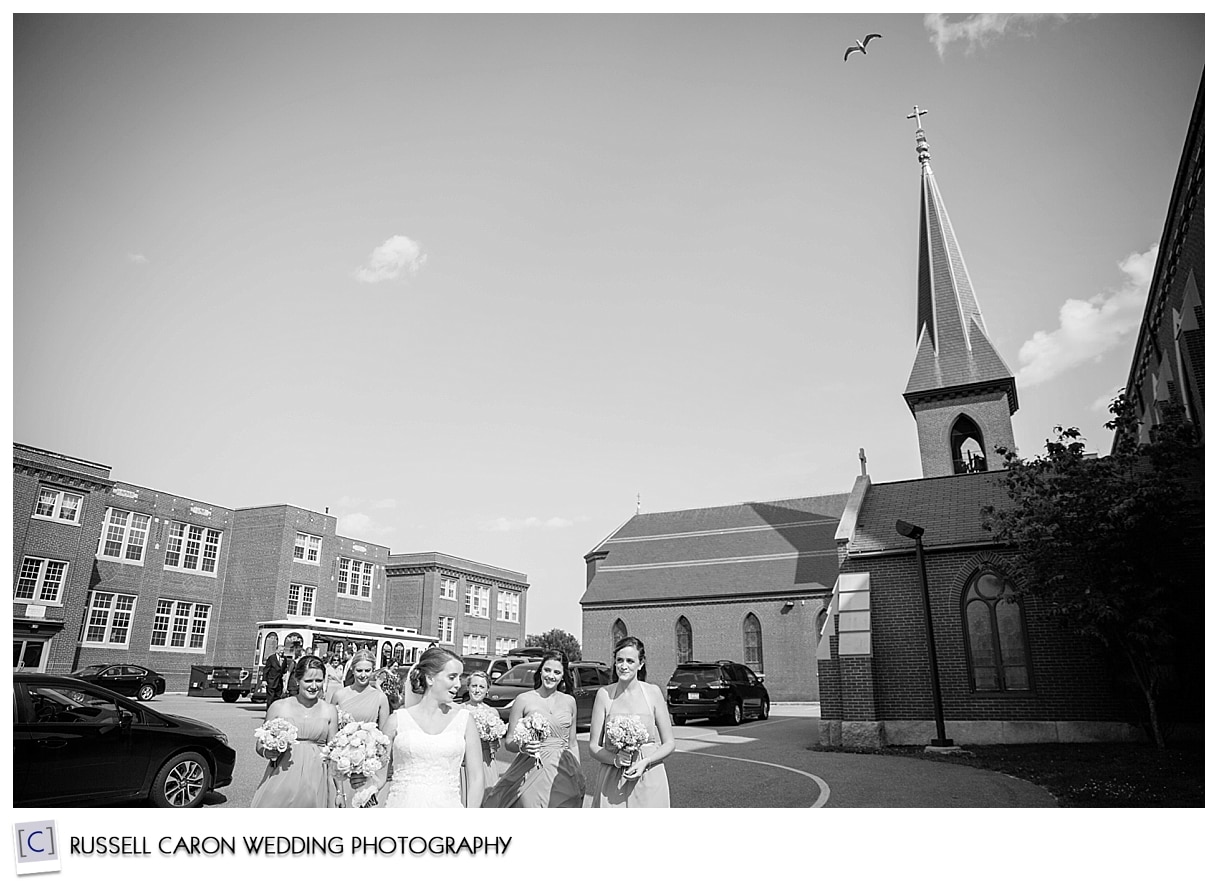 What could be cuter than a ring bearer and his Elmo stuffed toy?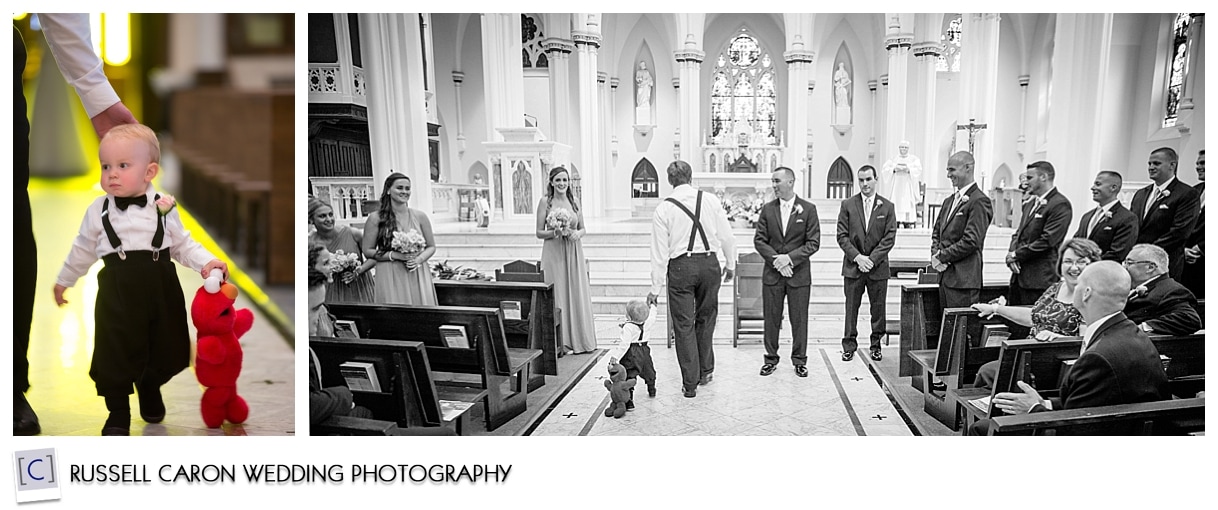 A kiss from dad just as the big walk up the long aisle at the Cathedral begins.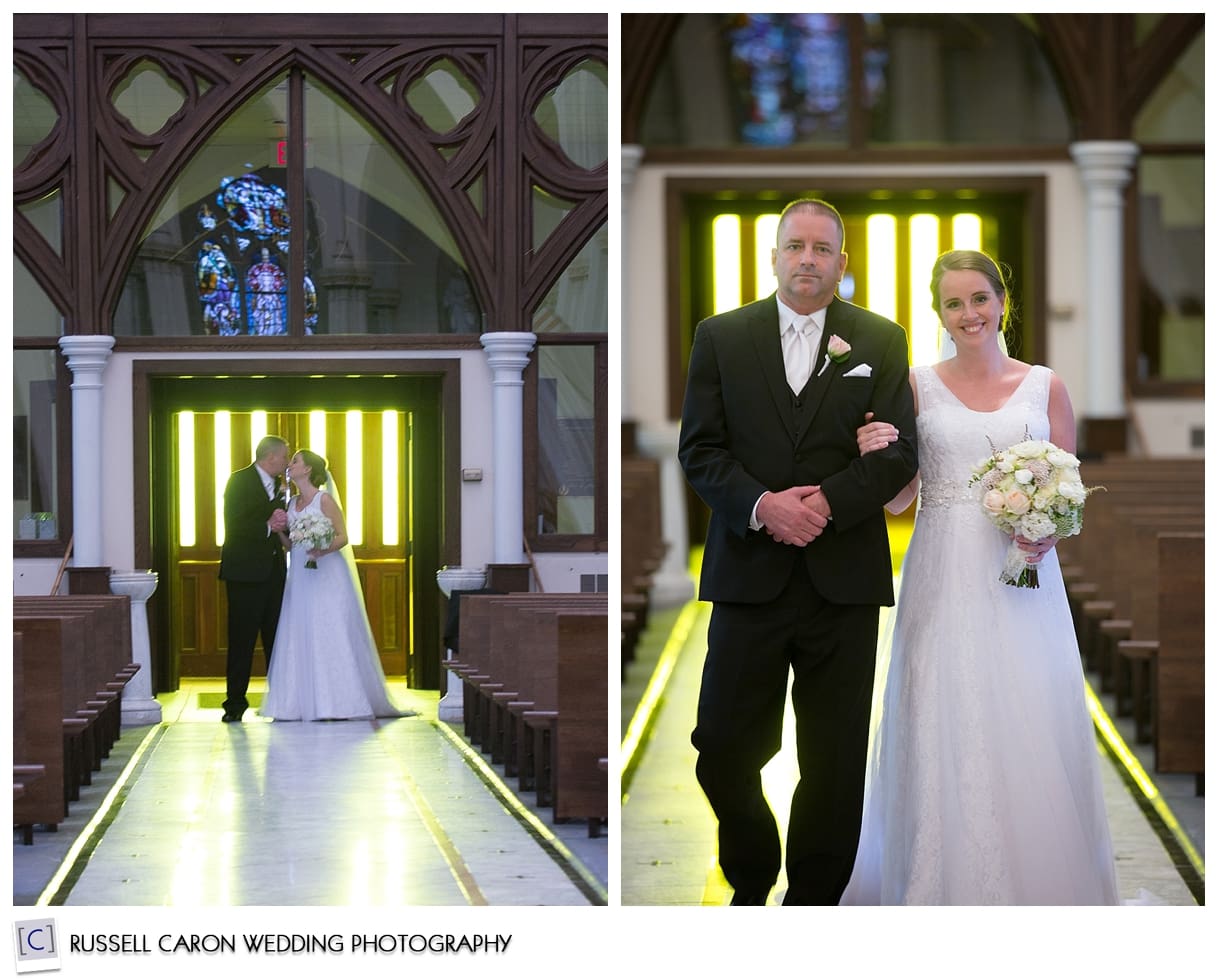 Rob getting his first glimpse of his bride on wedding day.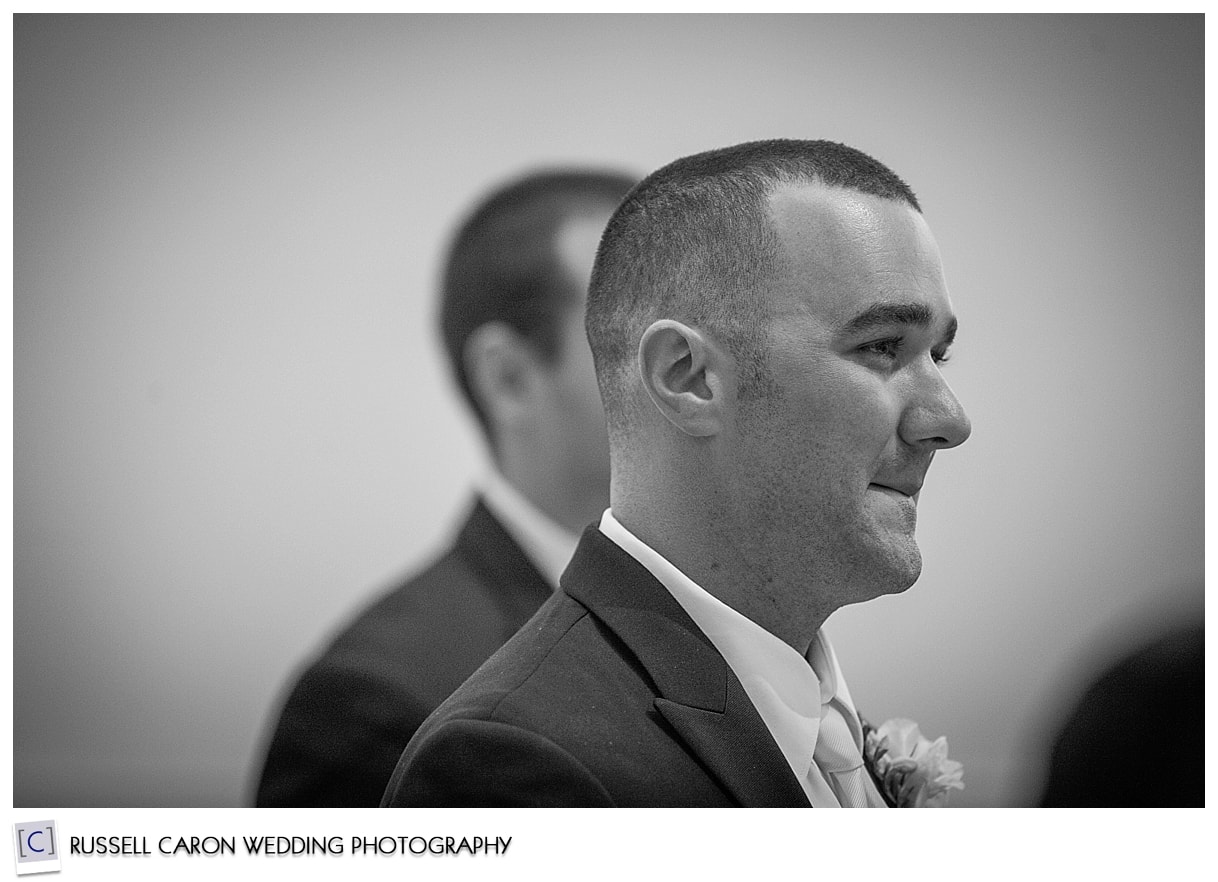 The eyes say it all; these two couldn't have been happier.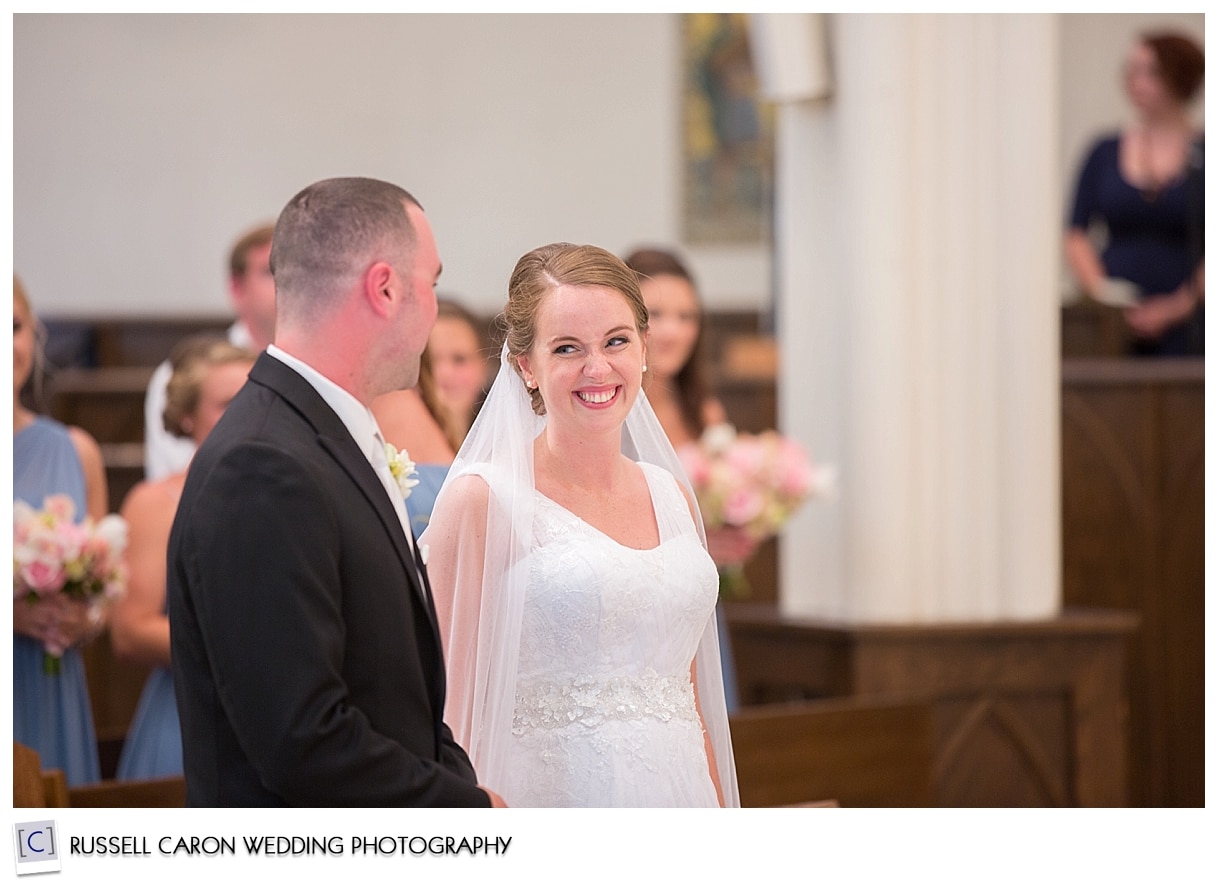 (Below, several panels) Erin and Rob's wedding ceremony at the stately Cathedral of the Immaculate Conception..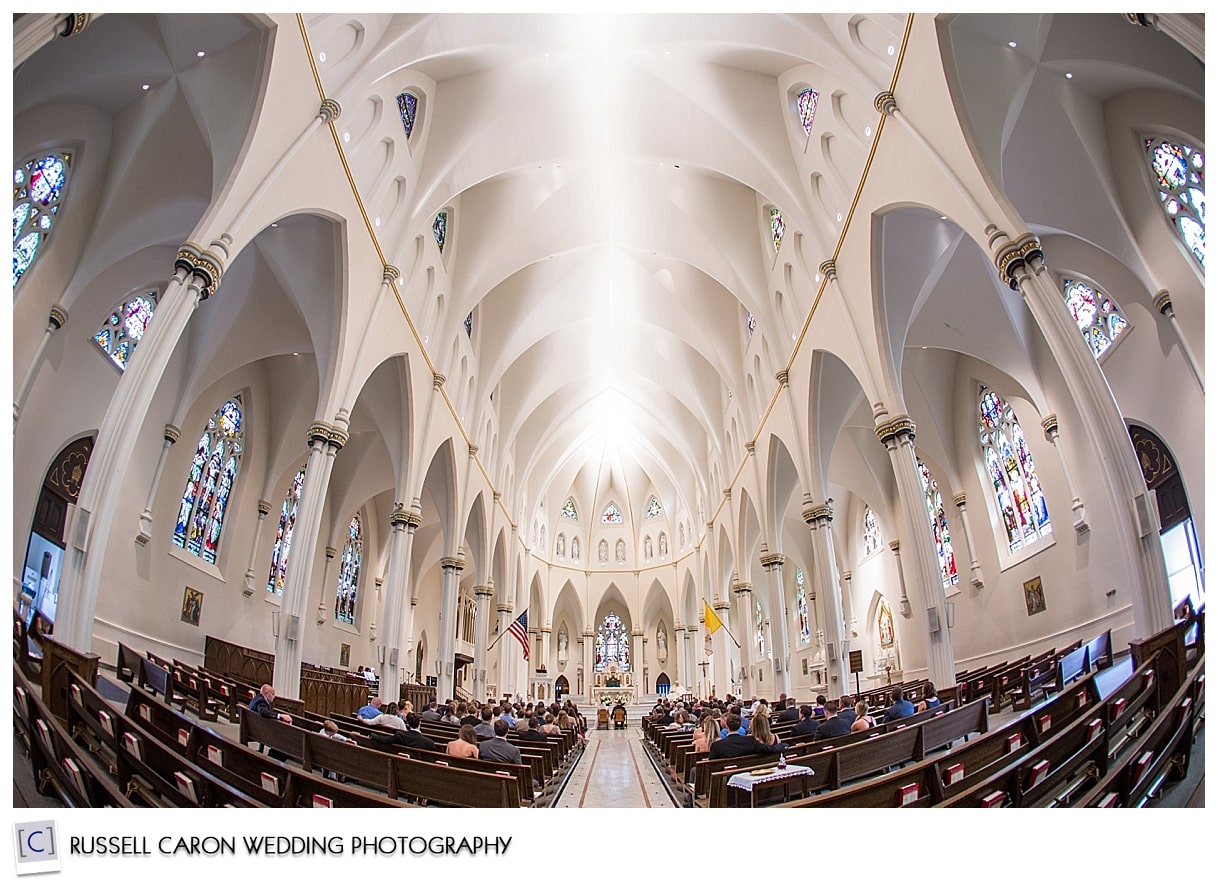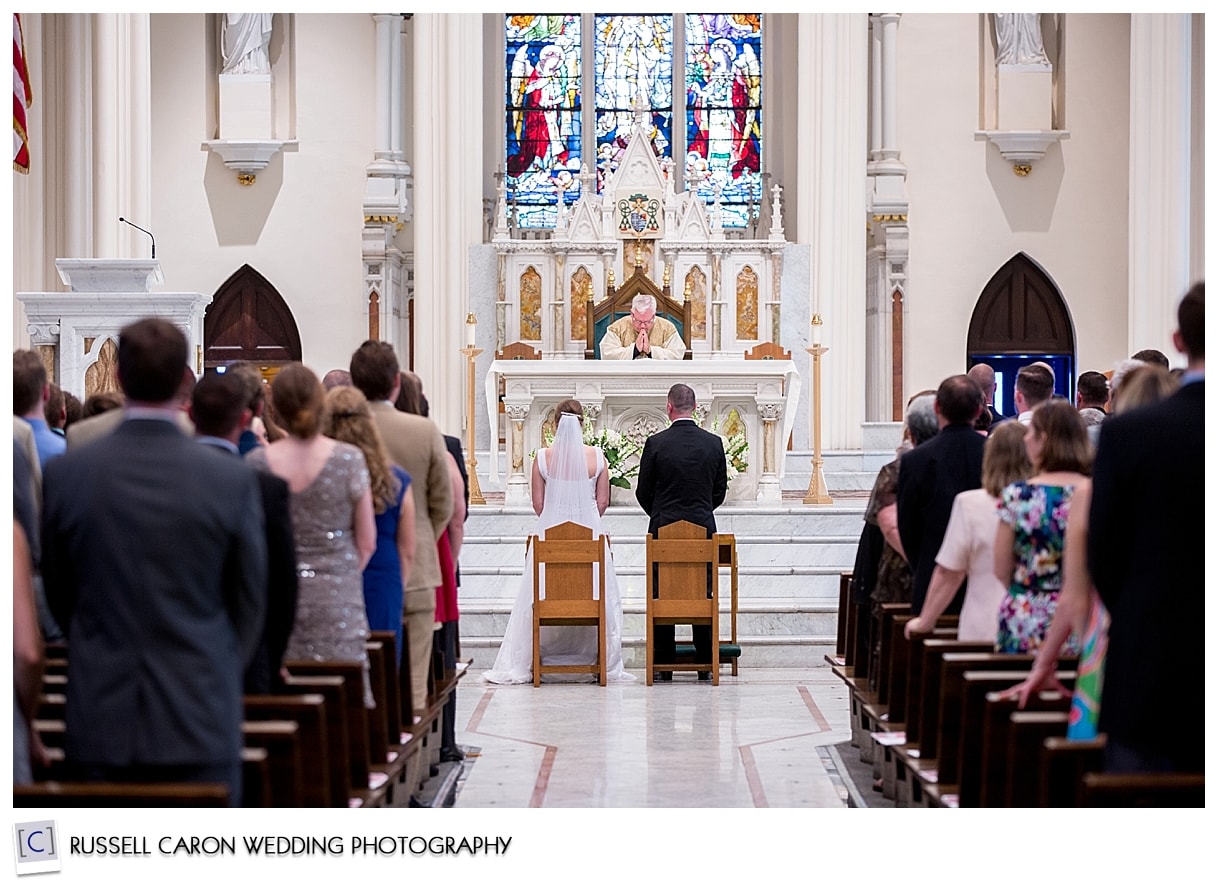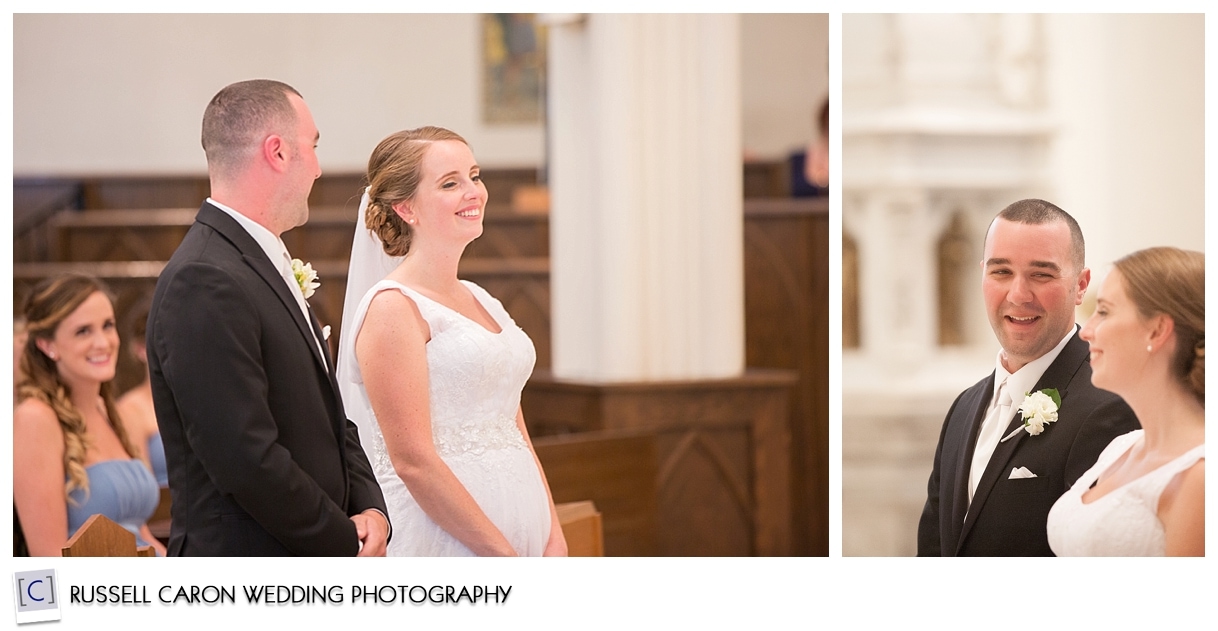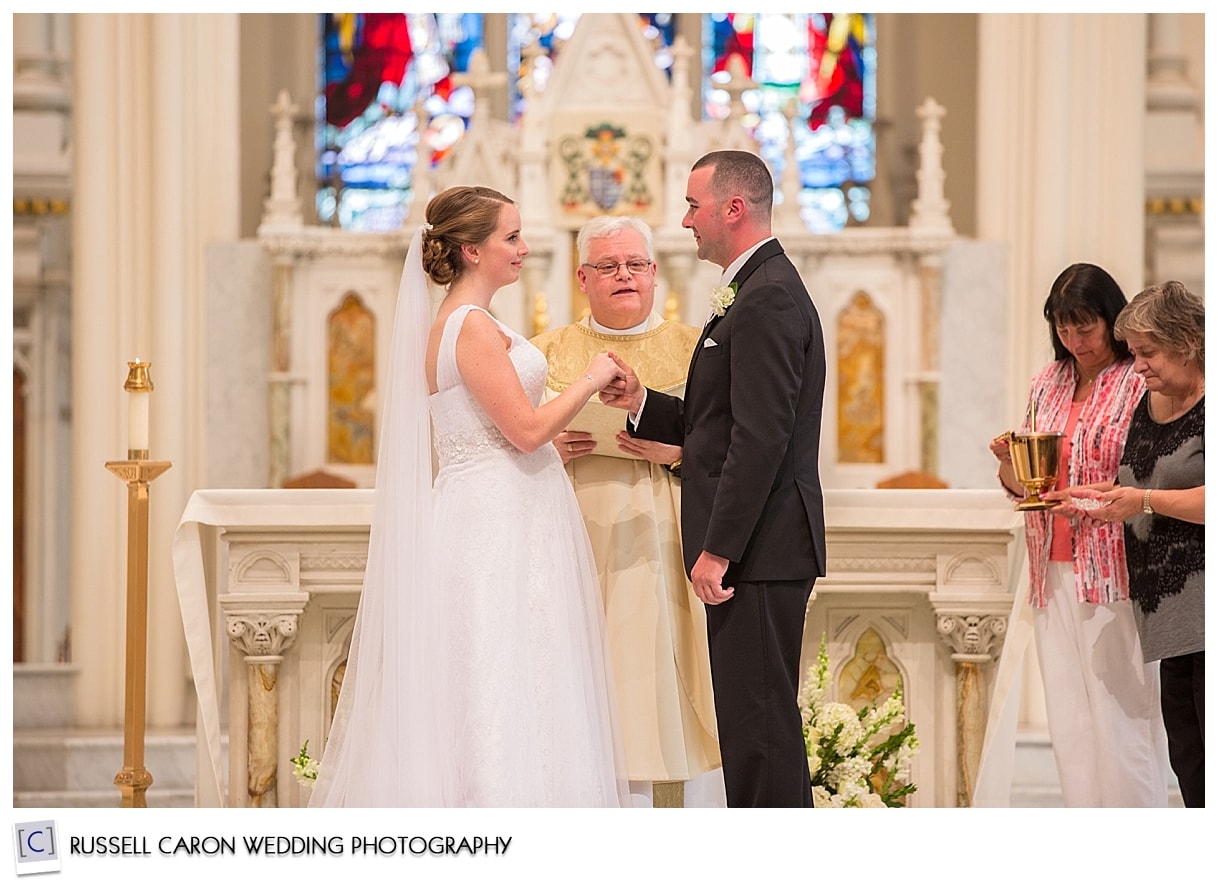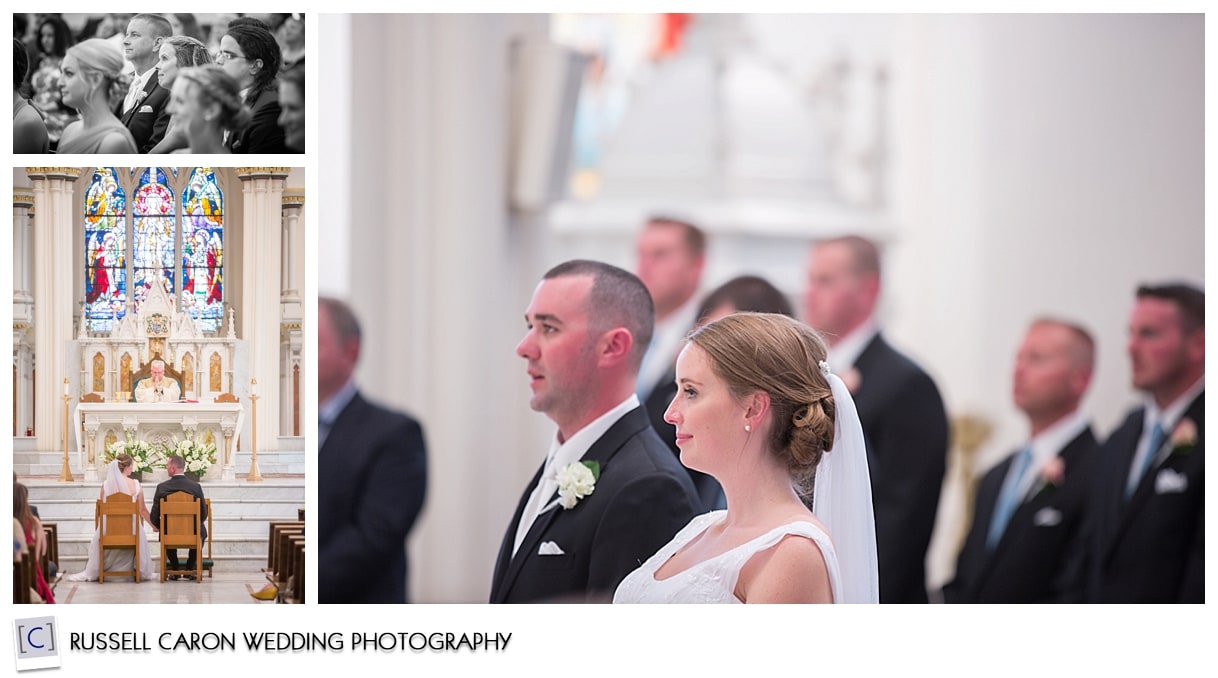 First kiss!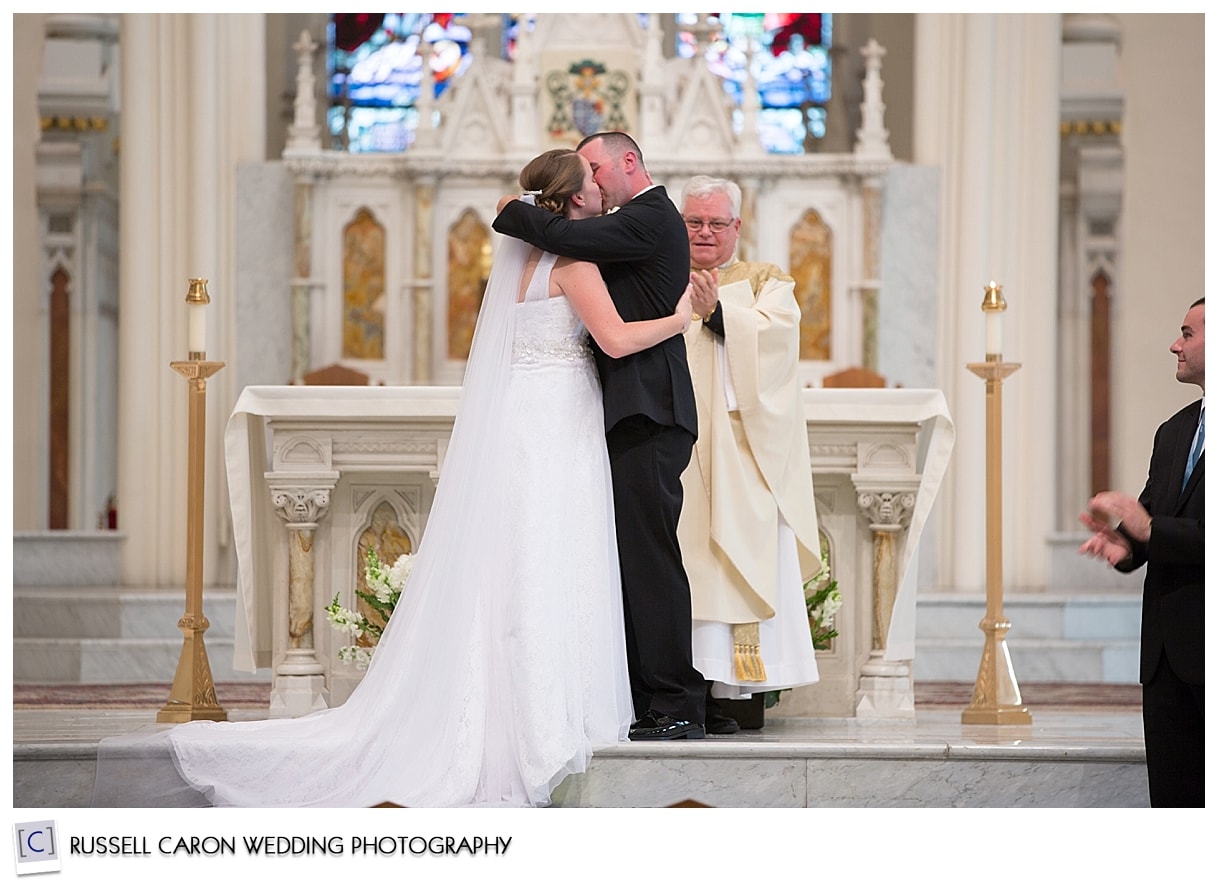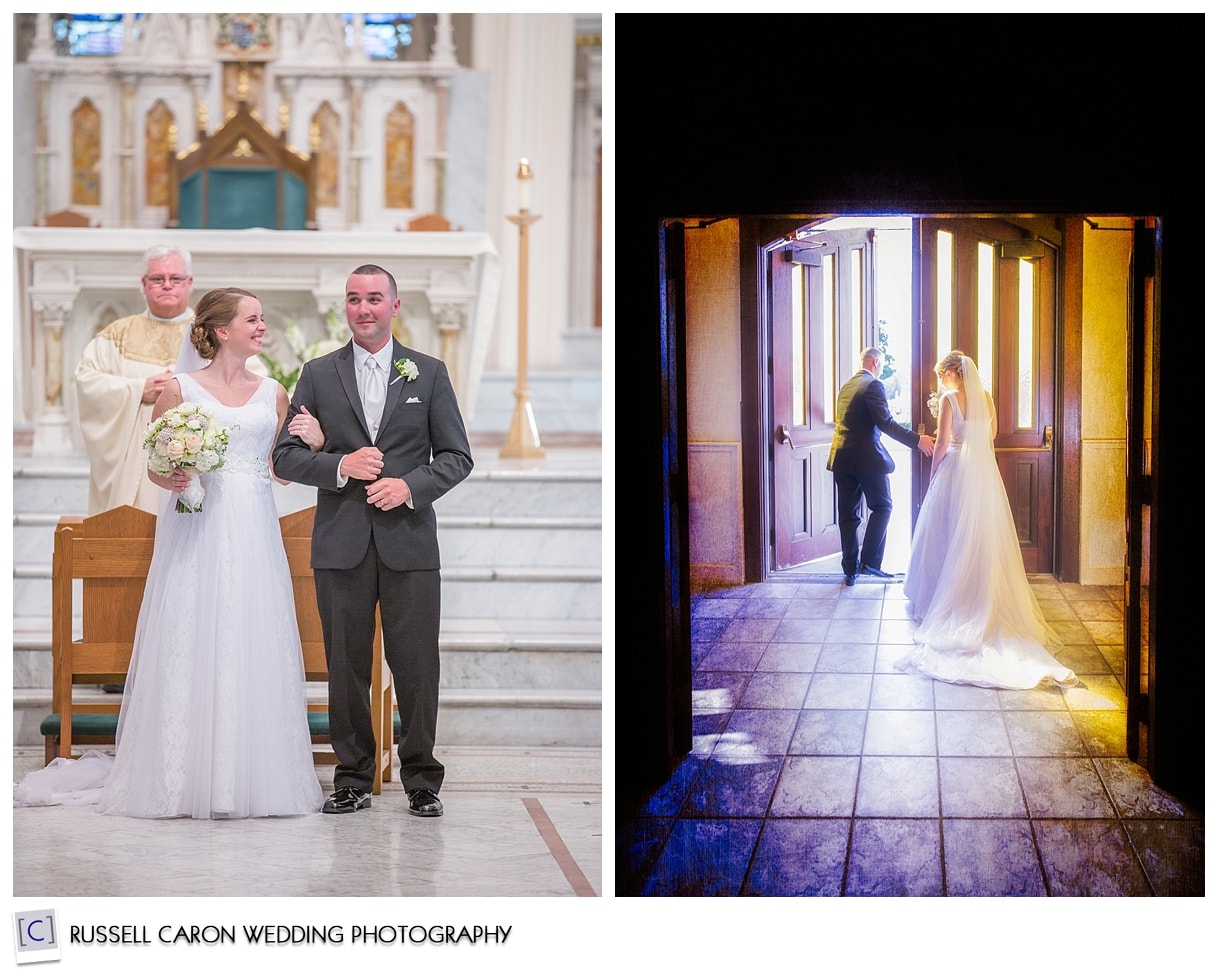 (Below, several panels) Having fun on a gorgeous day in Portland, Maine, at the Eastern Prom and Deering Oaks Park.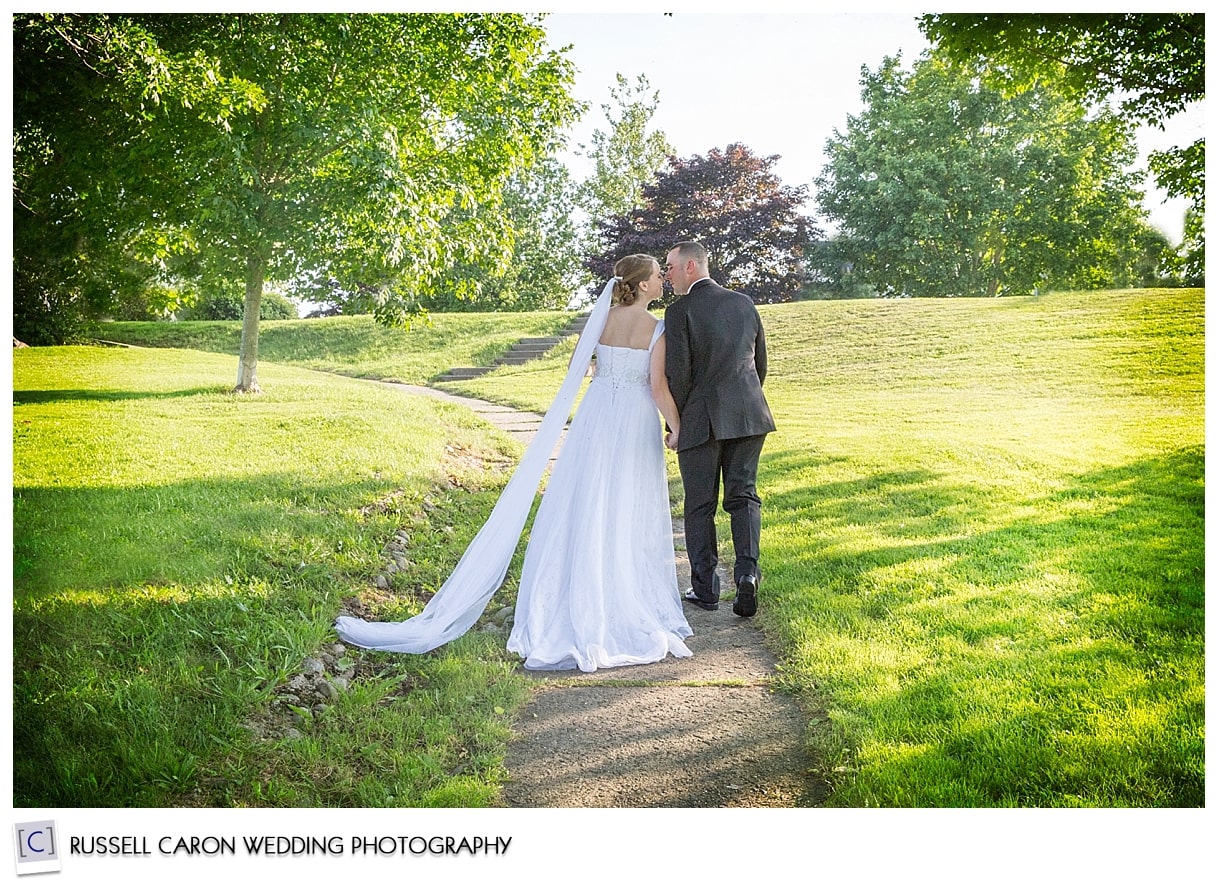 And in the Old Port.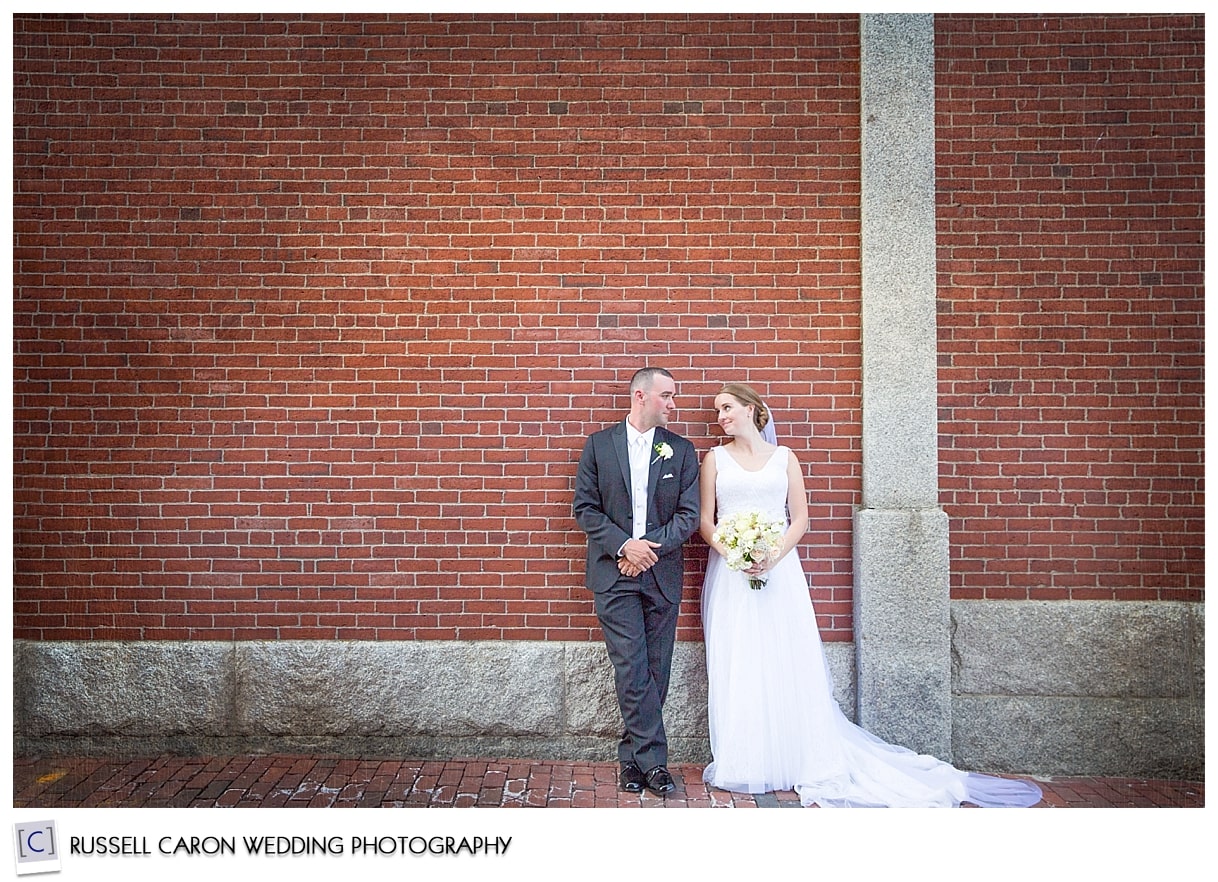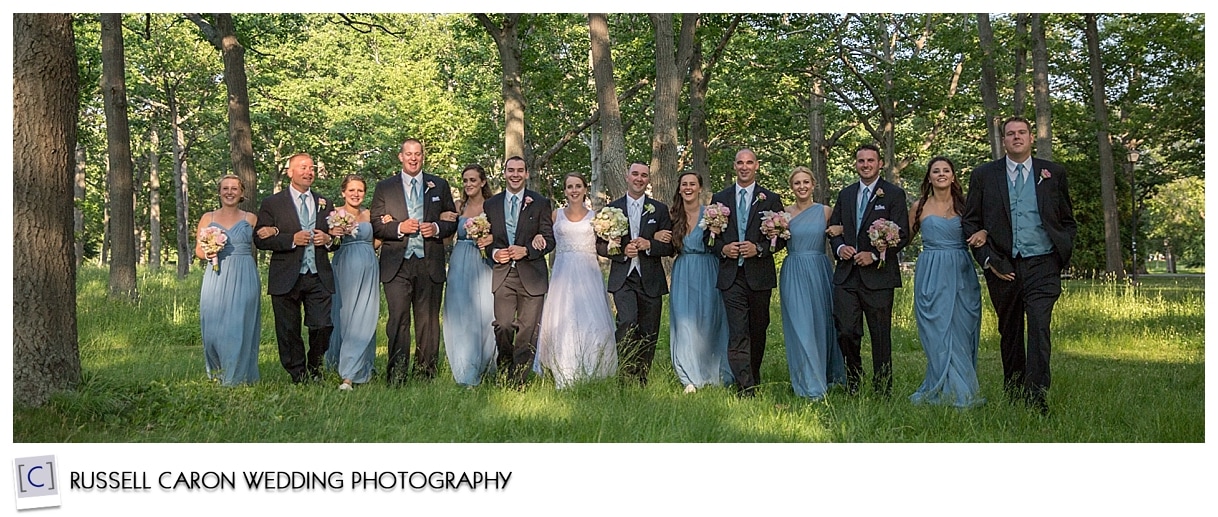 The newly-renovated Grand Ballroom at the Westin: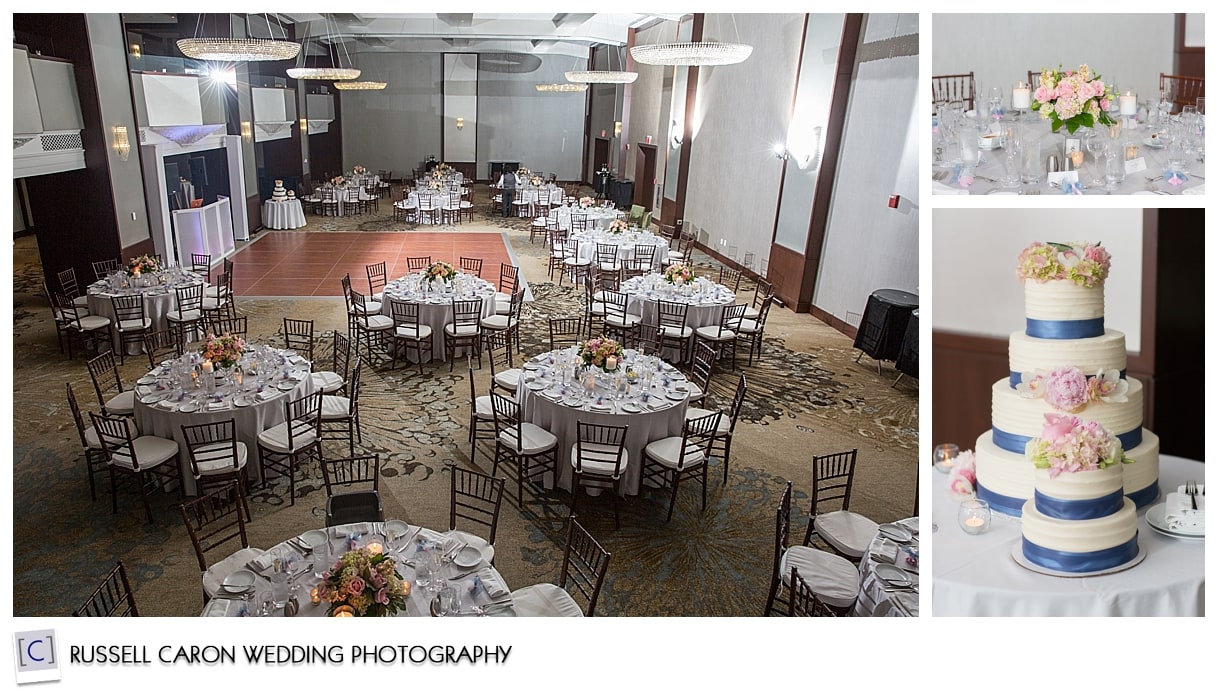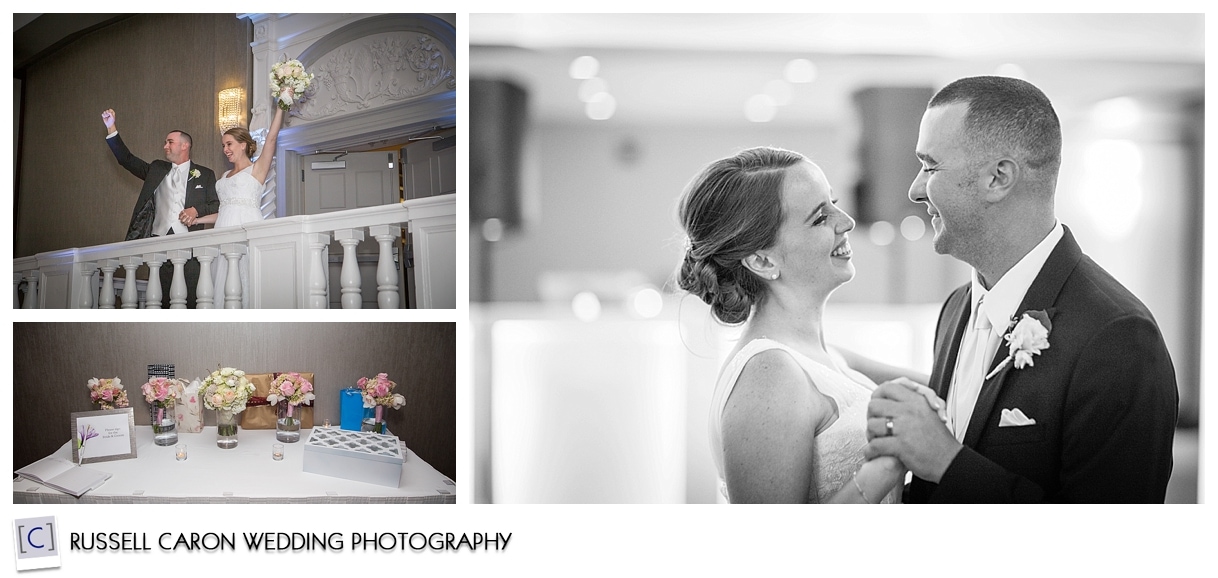 First dance!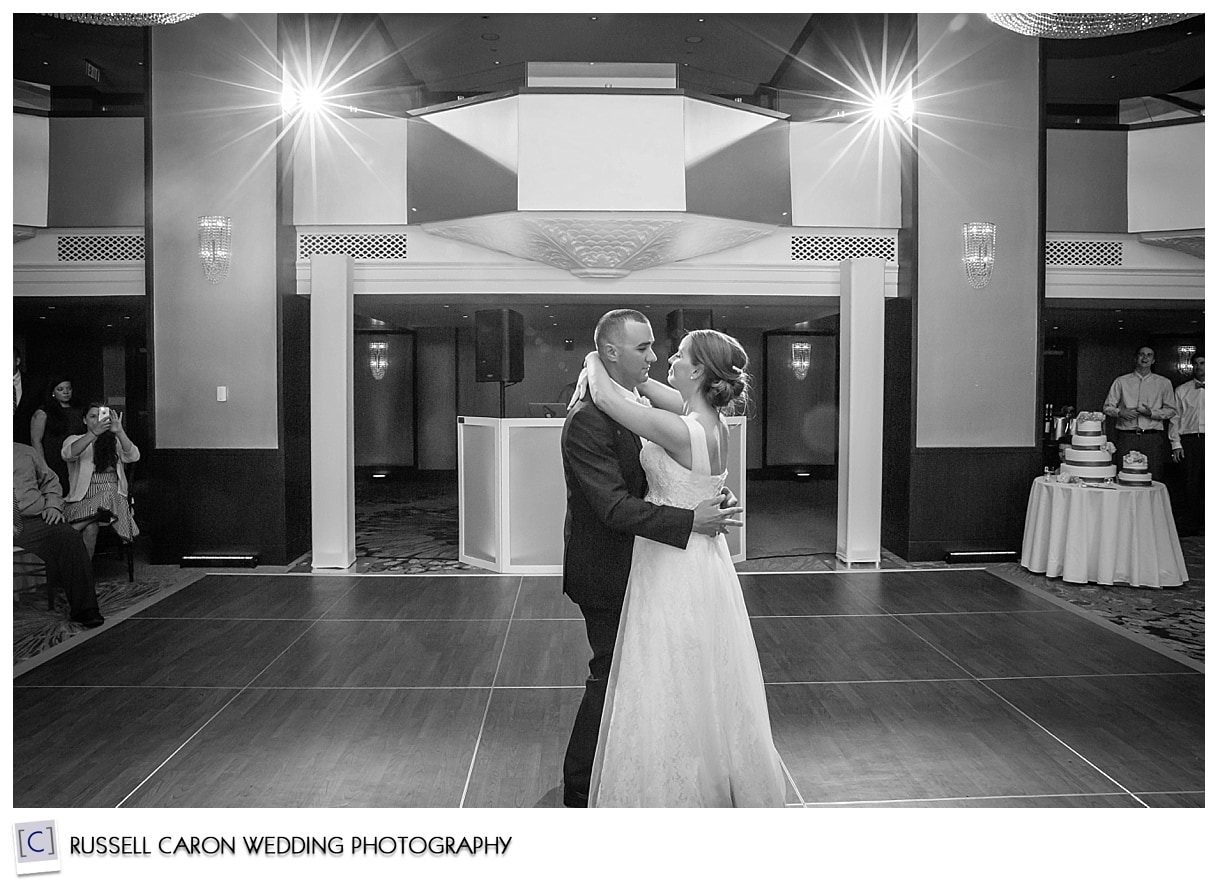 Heartfelt toasts and heartfelt laughs.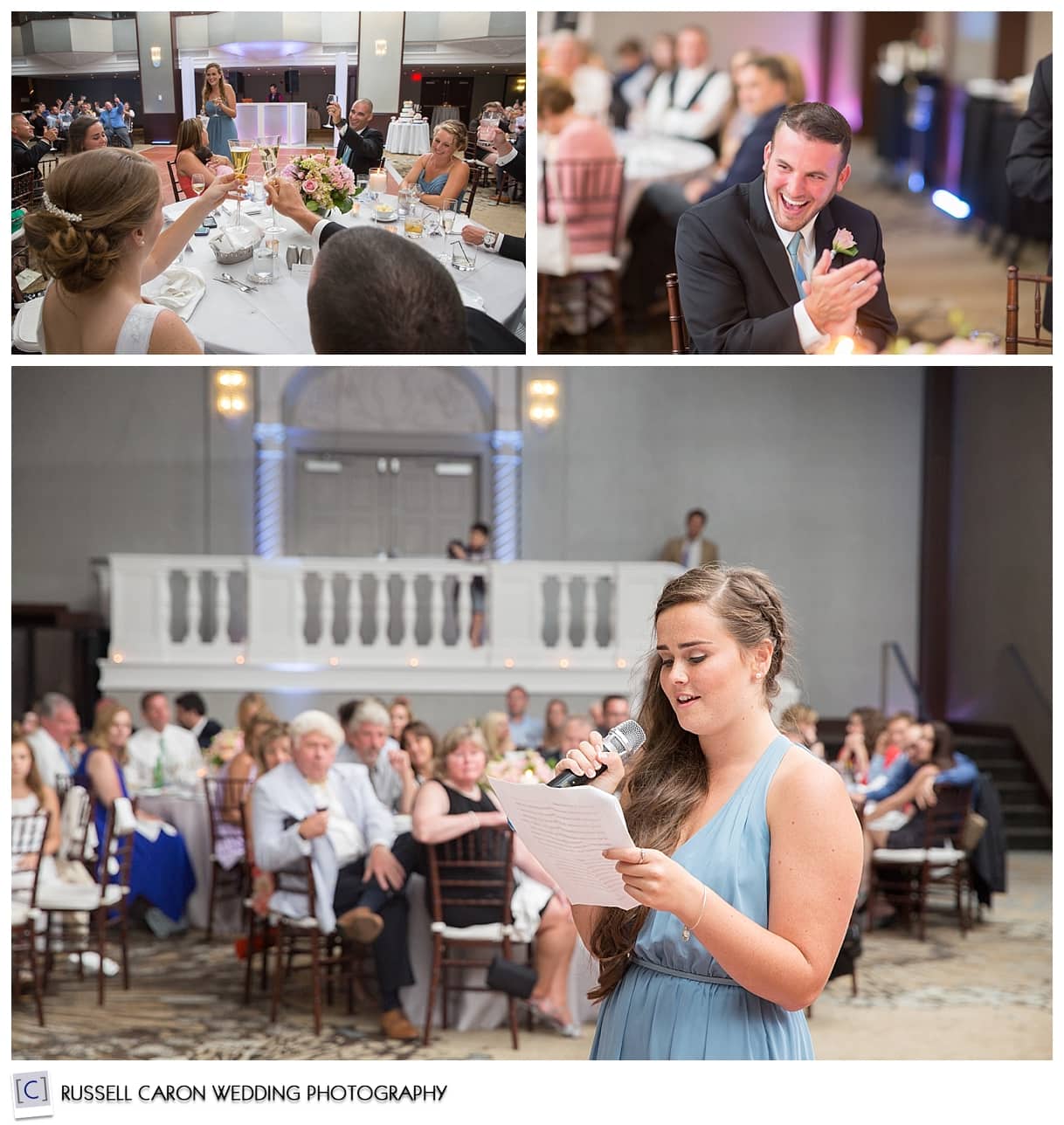 Erin and the eyes again! Cake cutting!

Erin dances with her dad during the traditional father-daughter dance.

(Below) wedding paparazzi 😉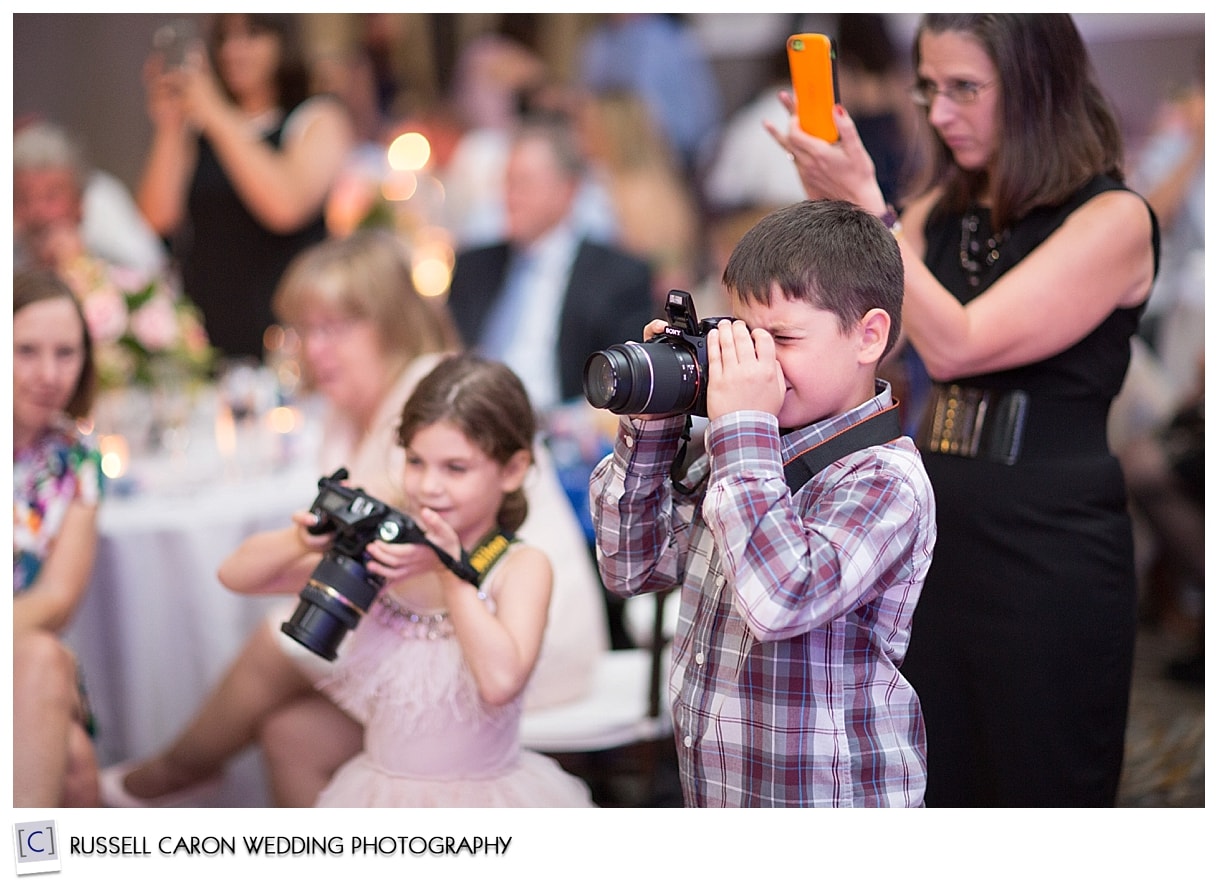 (Below) DJ Kevin Duran always hosts a great reception with a packed dance floor!

Lots of single ladies lined the dance floor for the traditional bouquet toss; and the single men for the catching of the garter, too.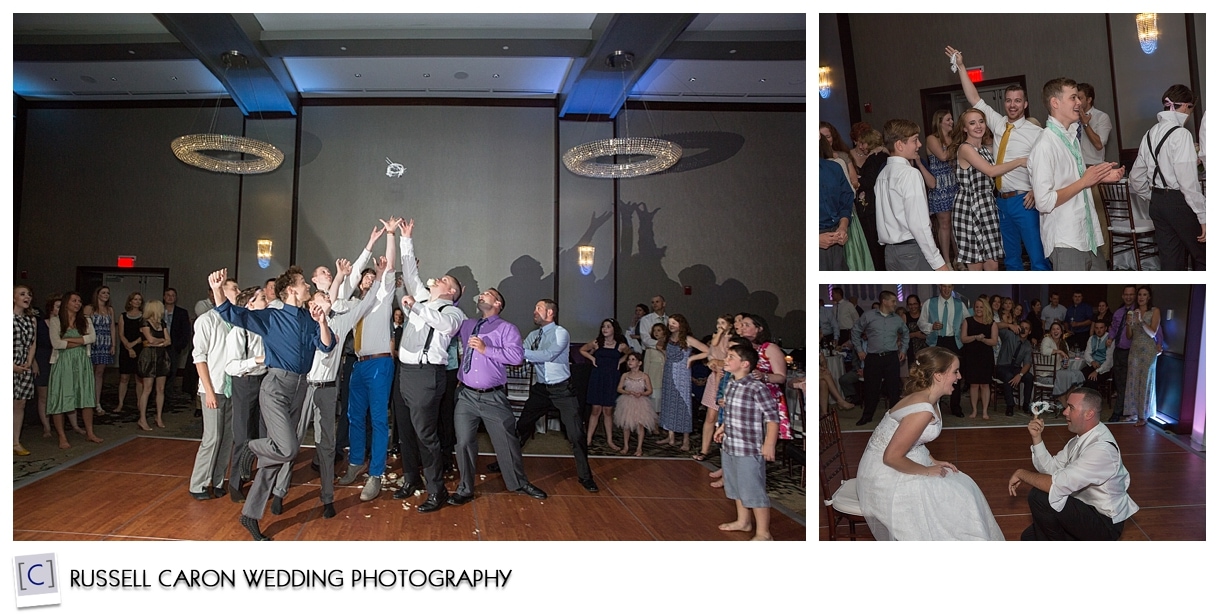 We love comments and shares!! If you loved Erin and Rob's Westin Portland Harborview Hotel wedding, please let us know in the comments below. Thank you!!
Russell Caron Wedding Photography, would love to be involved in your wedding day, just as we were for Erin and Rob. We will travel to anywhere you can think of, whether it's the Westin Portland Harborview Hotel, or a wedding in the Caribbean Islands. For more information, please contact us right away!
Venue: Westin Portland Harborview
Photographer: Russell Caron Wedding Photography
Wedding gown: David's Bridal
DJ: Kevin Duran from Double Platinum Celebrations DJ Service
Florist: Sara Scollay Design
Hair: Studio 41
Cake: Nothing Bakes Like a Parrott, and a gluten free cake by Bam Bam Bakery