Rockport Maine Engagement | Maine Photography
We photographed Stephanie and Dustin's beautiful, fall-colored, Rockport Maine engagement session on Sunday afternoon, October 25, 2015. It was a warm day with great light, two things we both appreciate and love!
Stephanie and Dustin: what's not to love about these two?! Seriously! They are as nice, cute, fun, and funny as can be. That laugh of Stephanie's is infectious, and once she starts, well, it's all over with. And Dustin. Not only is he super nice, but he does his best to make Stephanie laugh, which isn't all that difficult. So, to say that we had fun with these two is pretty obvious. They were so easy going, relaxed, and fun. It's couples like this that make our jobs so enjoyable!
We met up with this wonderful couple in very picturesque Rockport, Maine. What began as a rainy, overcast day, turned (as forecasted!) into sunshine with peeks of blue sky! The foliage was gorgeous, which is what we were hoping. We spent some time at and near Rockport Harbor, just walking around and chatting about wedding day plans. Stephanie and Dustin are going to be married July 23, 2015 at Point Lookout Resort. Point Lookout is one of our favorite venues in Maine, and to be there photographing this couple is going to be one awesome day!
By the end of our ~90-minute photo session, we felt like we were with good friends. We can't wait for next July! Here are some of our favorites of Stephanie and Dustin's Rockport Maine engagement session.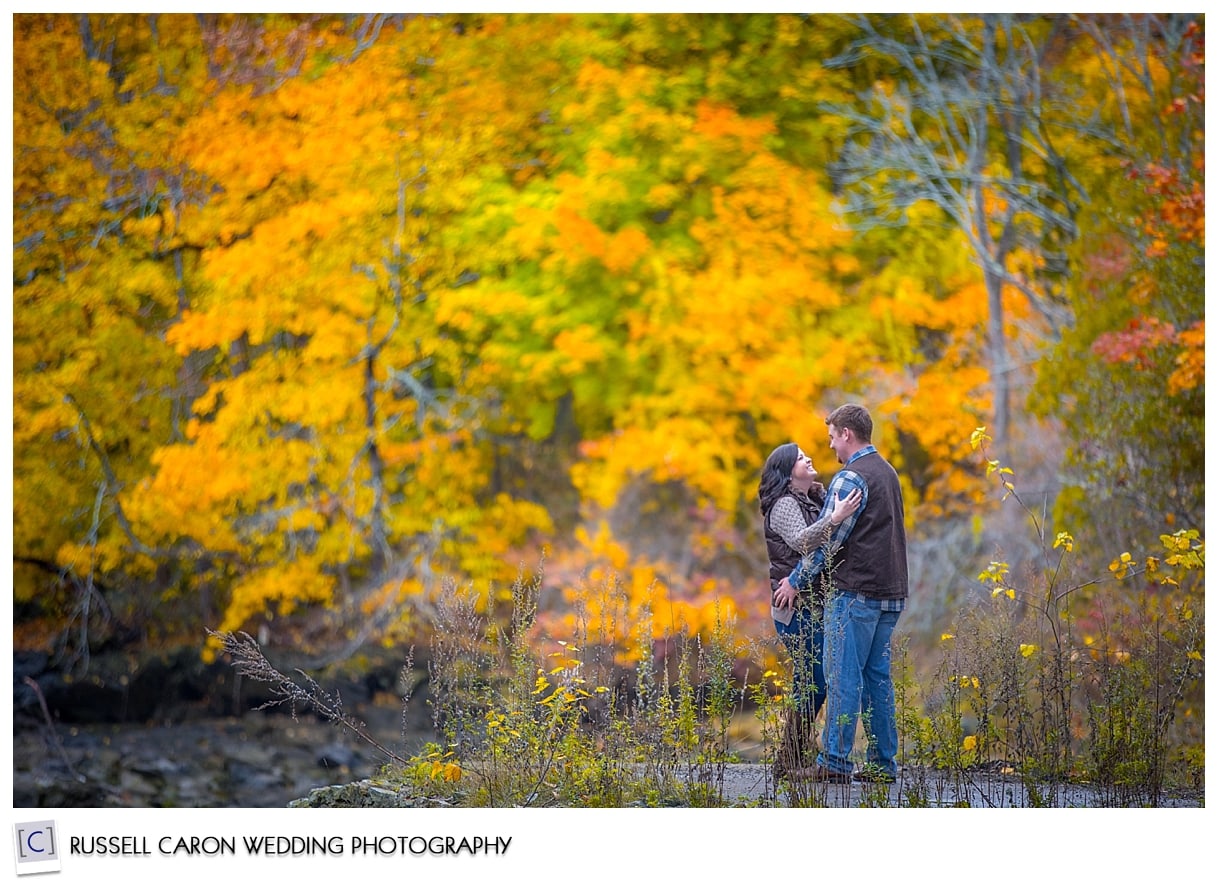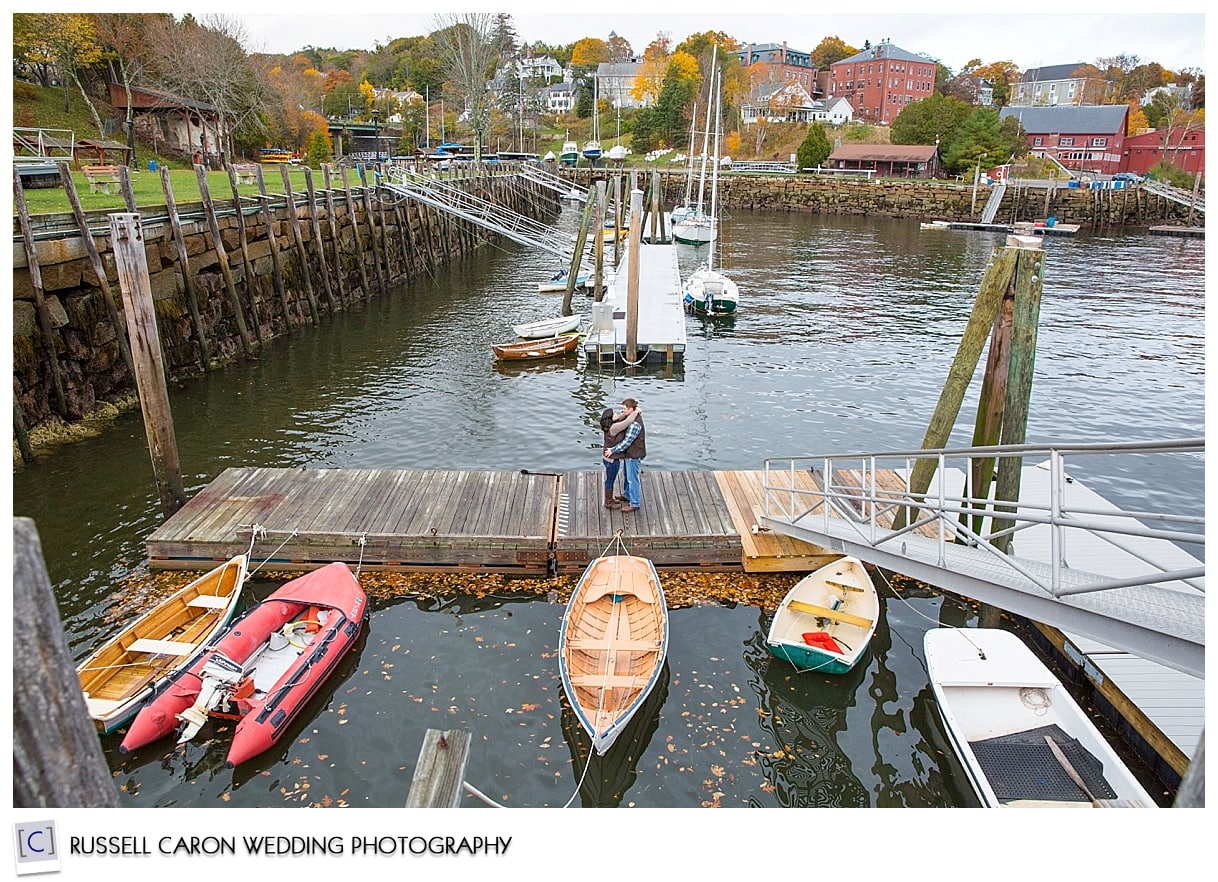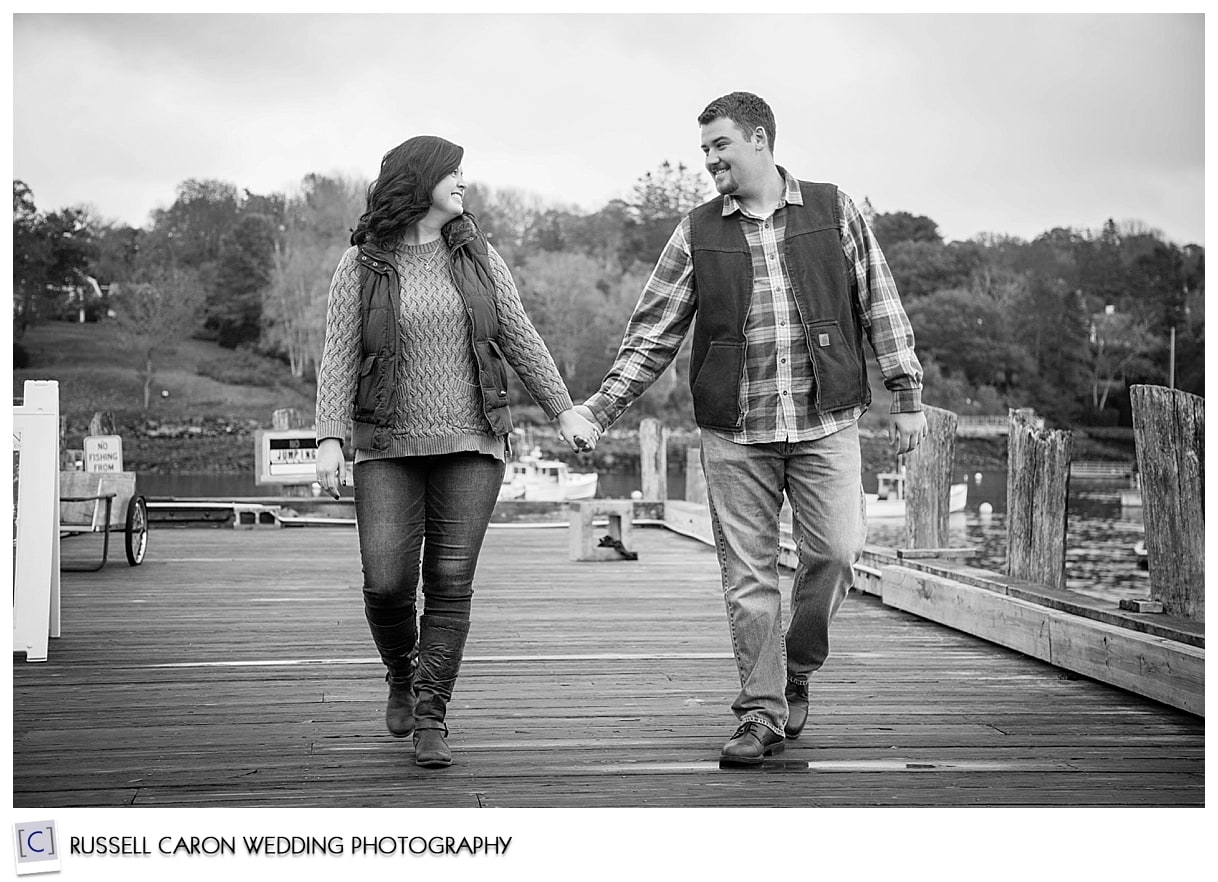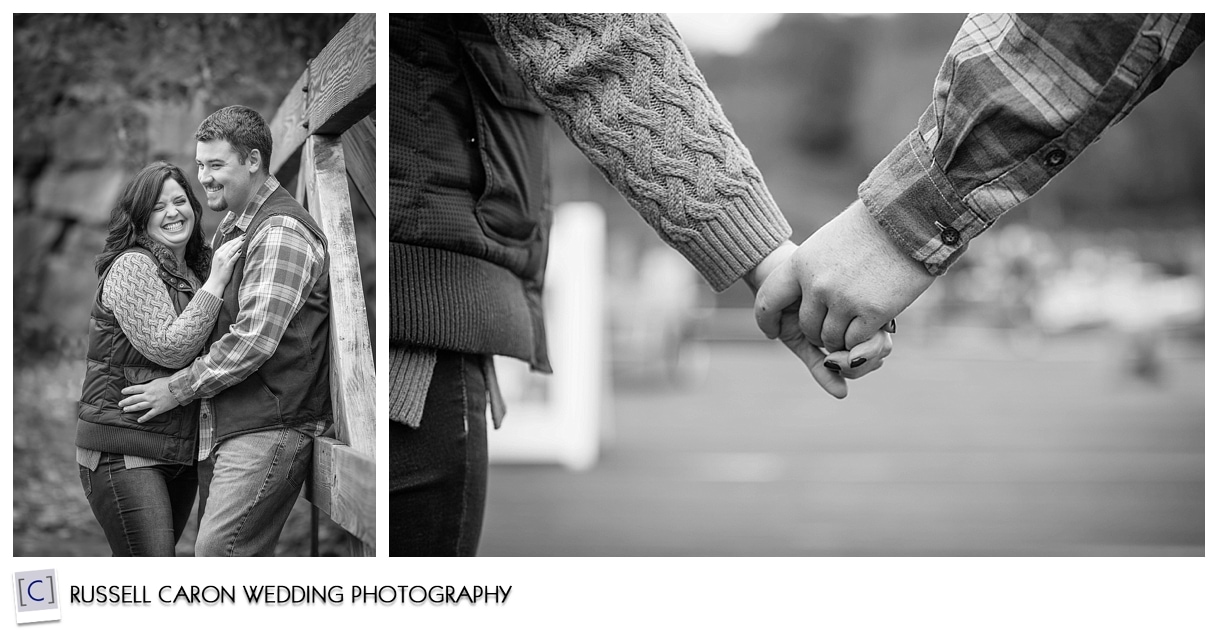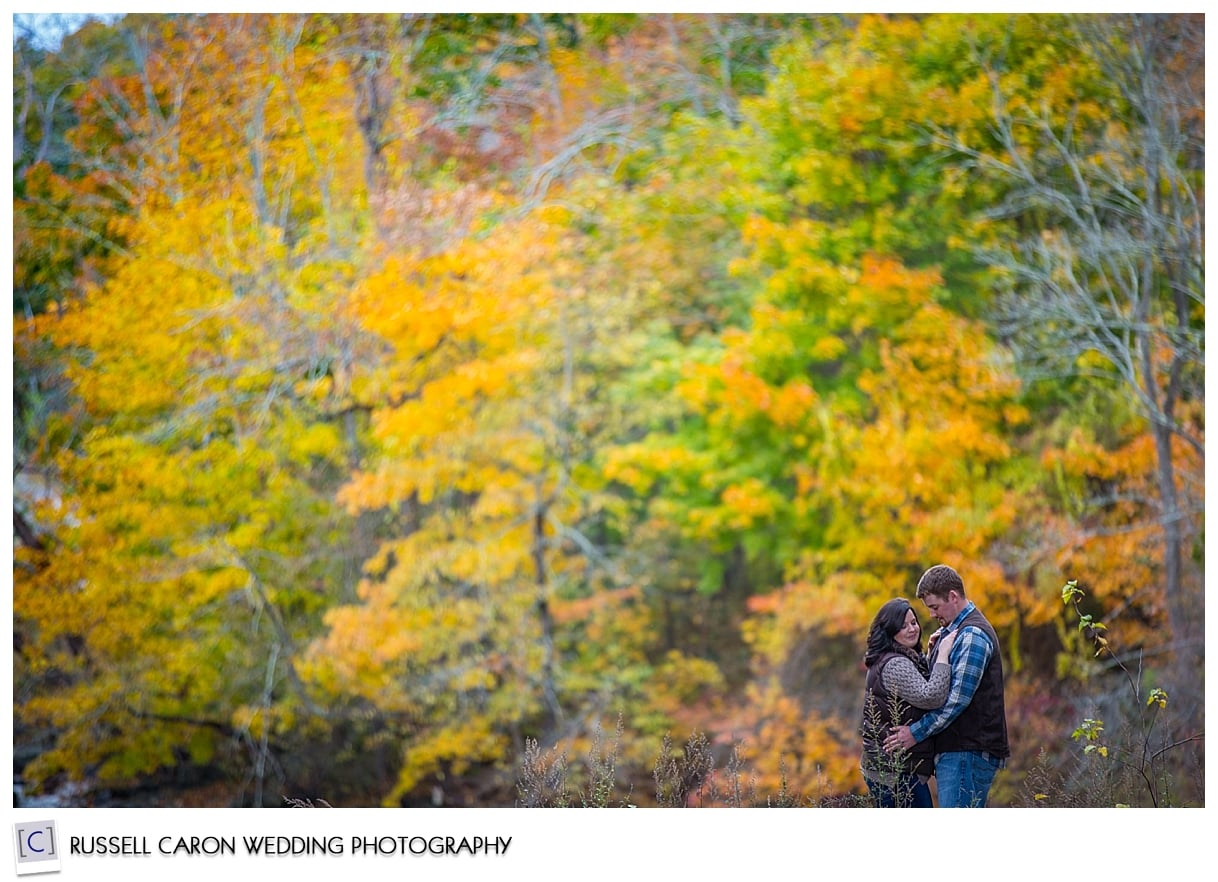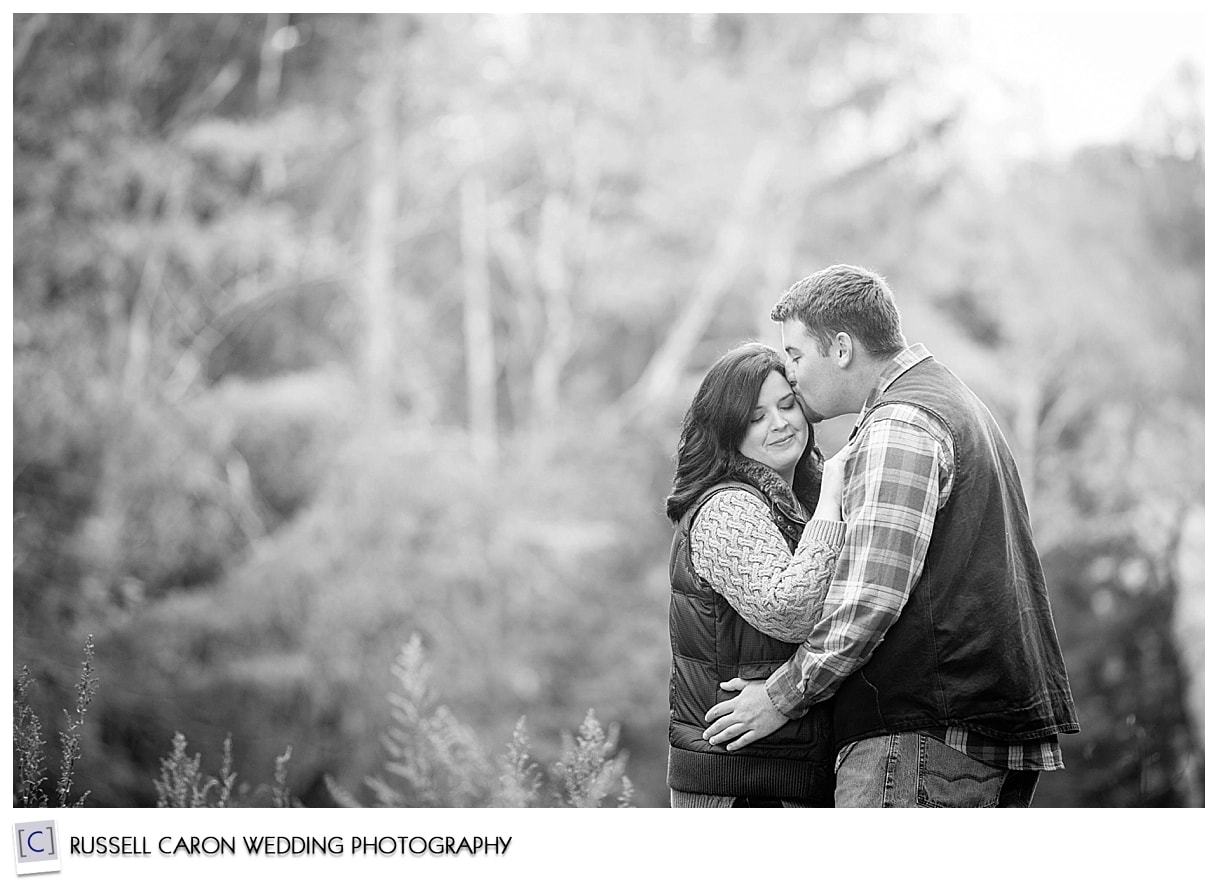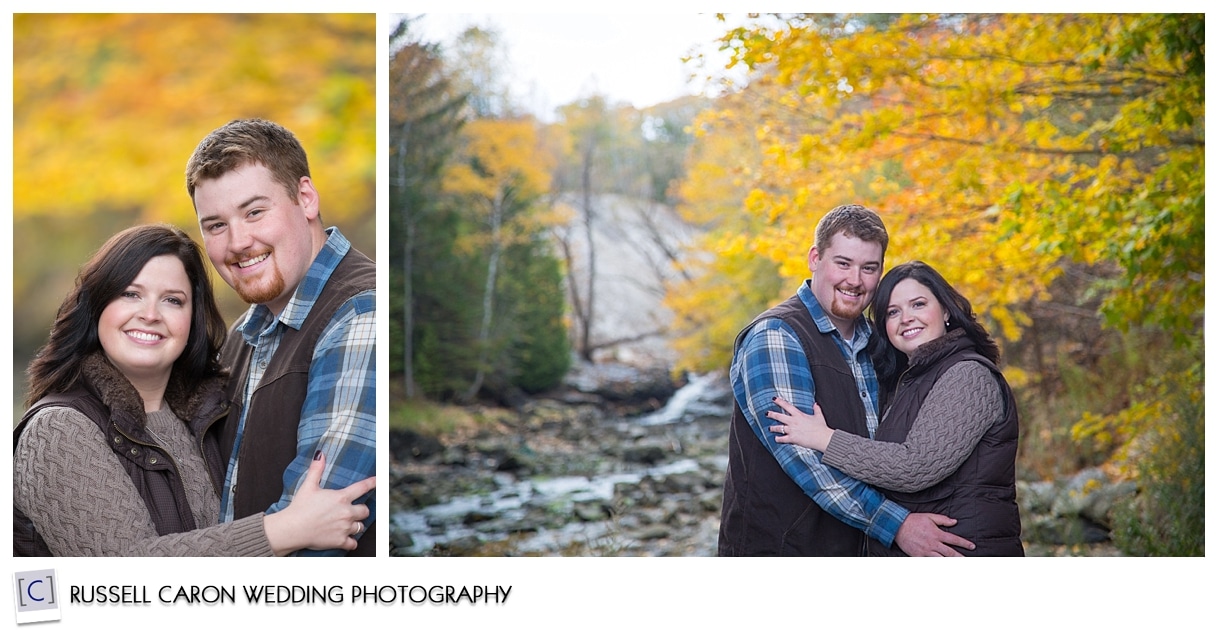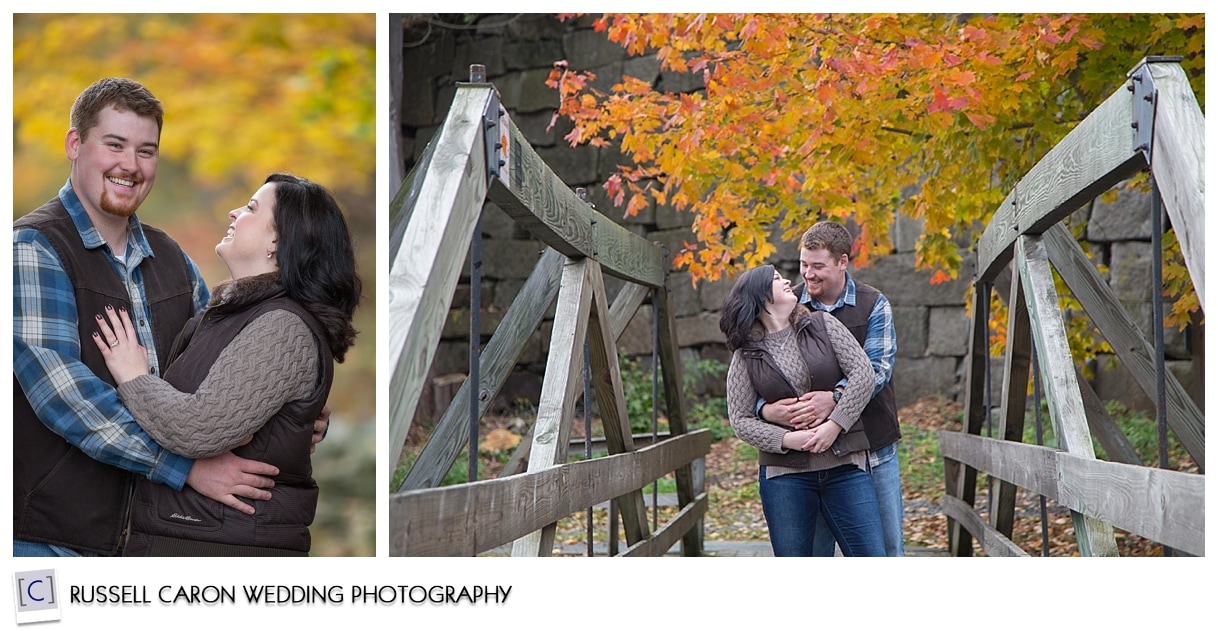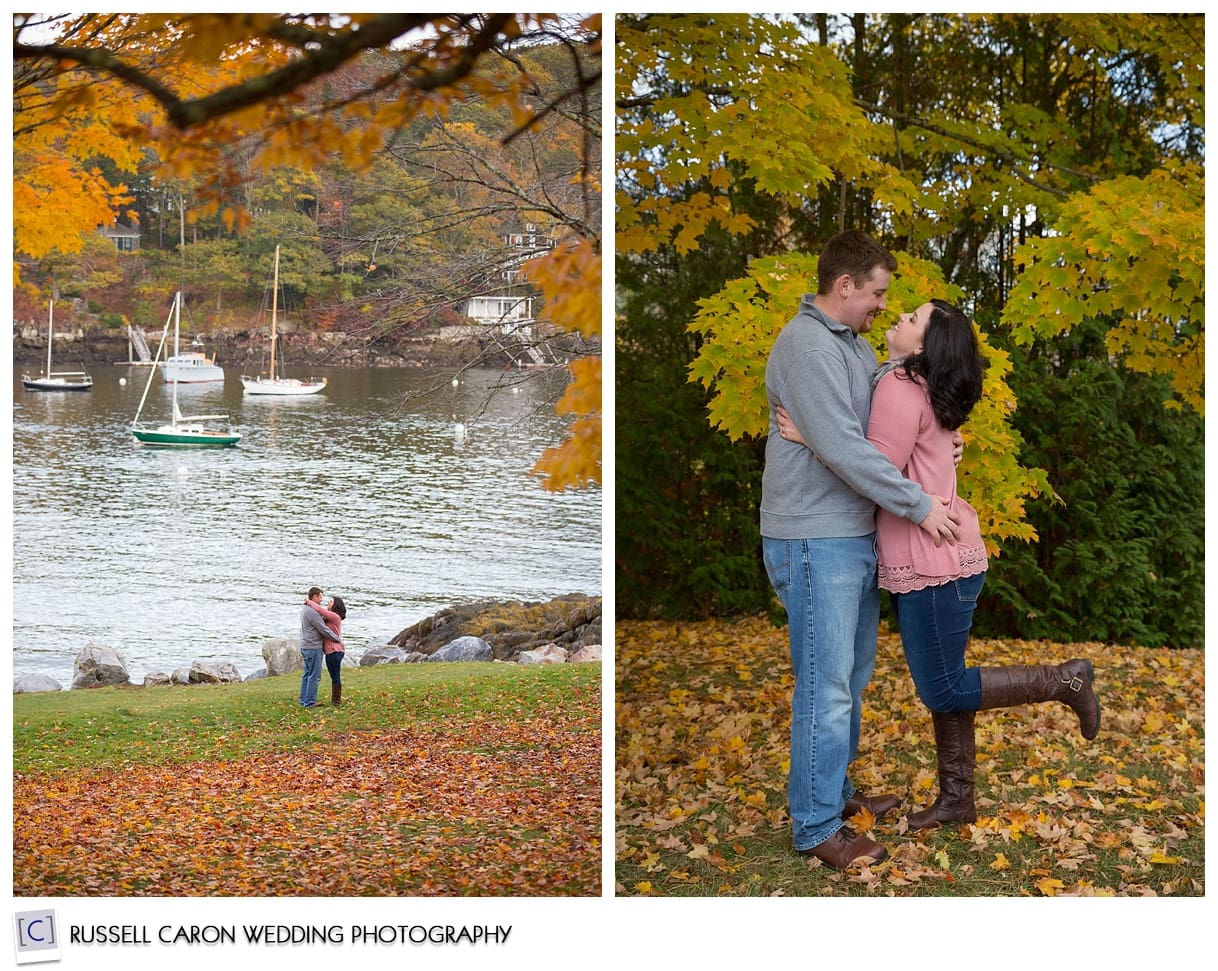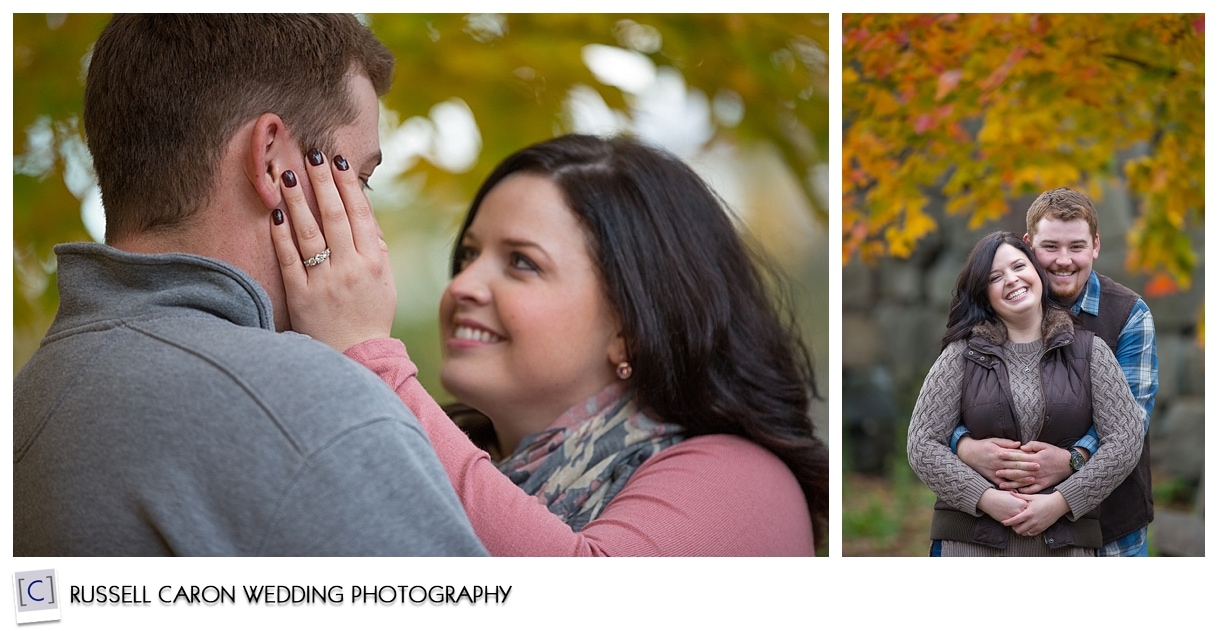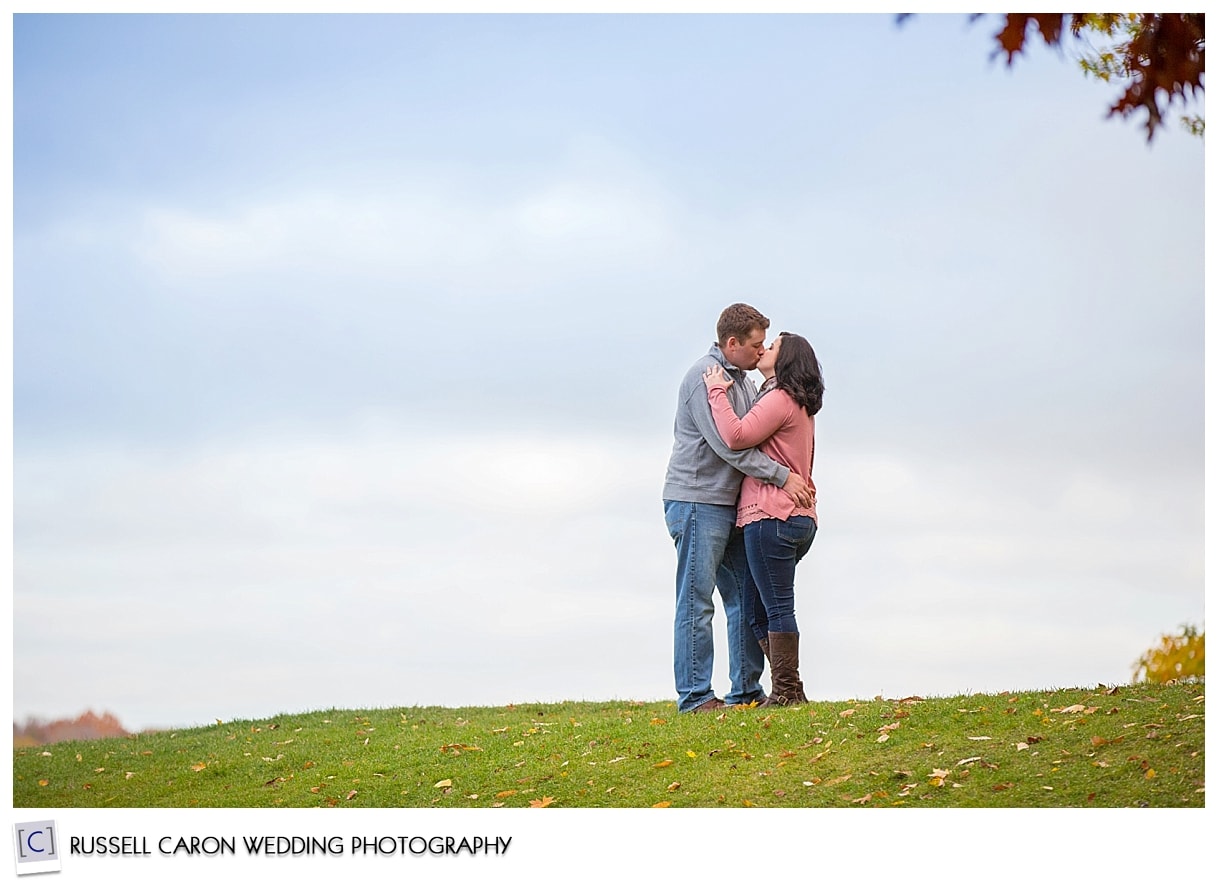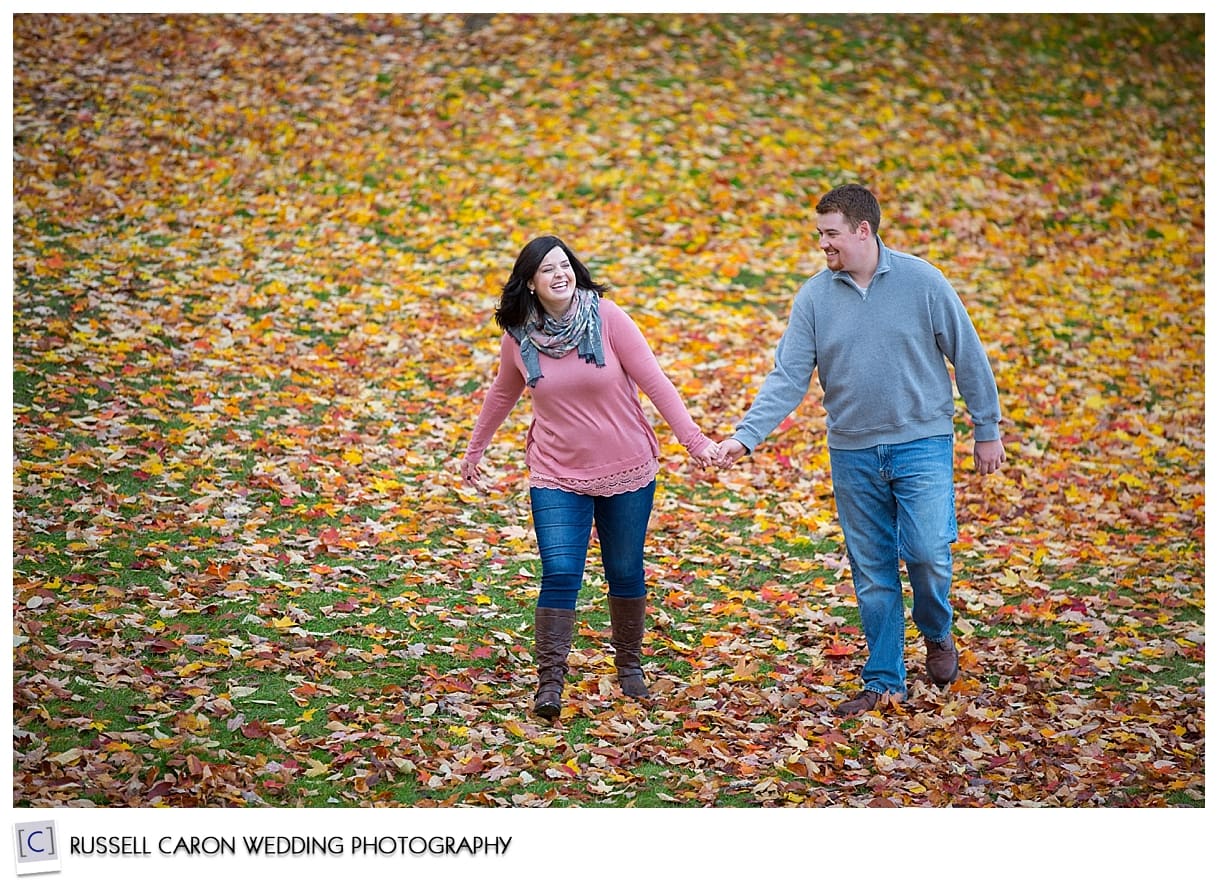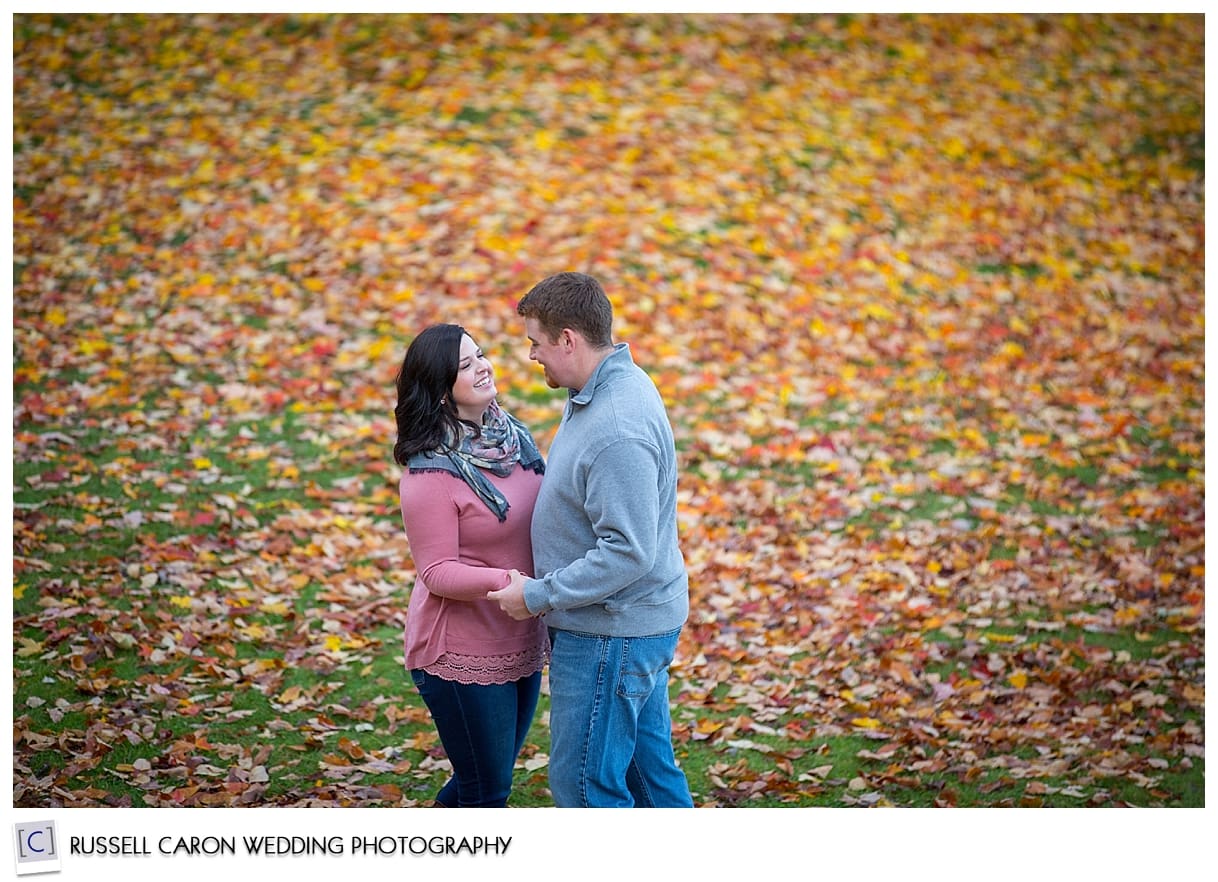 We love comments!! Please leave a comment below to let us know if you enjoyed Stephanie and Dustin's Rockport Maine engagement session. Thank you!
Rockport Maine engagement photographers, Russell and Liz Caron of Russell Caron Wedding Photography, would love to be part of your wedding day. While an engagement session isn't mandatory with our wedding photography packages, it gives us an opportunity to work together before your special day. The connection we build during an engagement session is invaluable, and a whole lot of fun! For more information, please contact us right away!