Seacoast Engagement, Portsmouth NH
Alex and Nick met us for a seacoast engagement in Portsmouth, NH in late September. It was a beautifully warm, sunny day, and we had the pleasure of strolling through the historic streets photographing these two lovely people. What struck us immediately upon meeting this couple is how comfortable they are to talk to, and so easy to be around. We really enjoyed getting to know Alex and Nick! They are two of the nicest people you will ever meet, and the only down side is that we have to wait a whole year to photograph their wedding–which actually will fly right by. In the meantime, we hope you enjoy their engagement photos!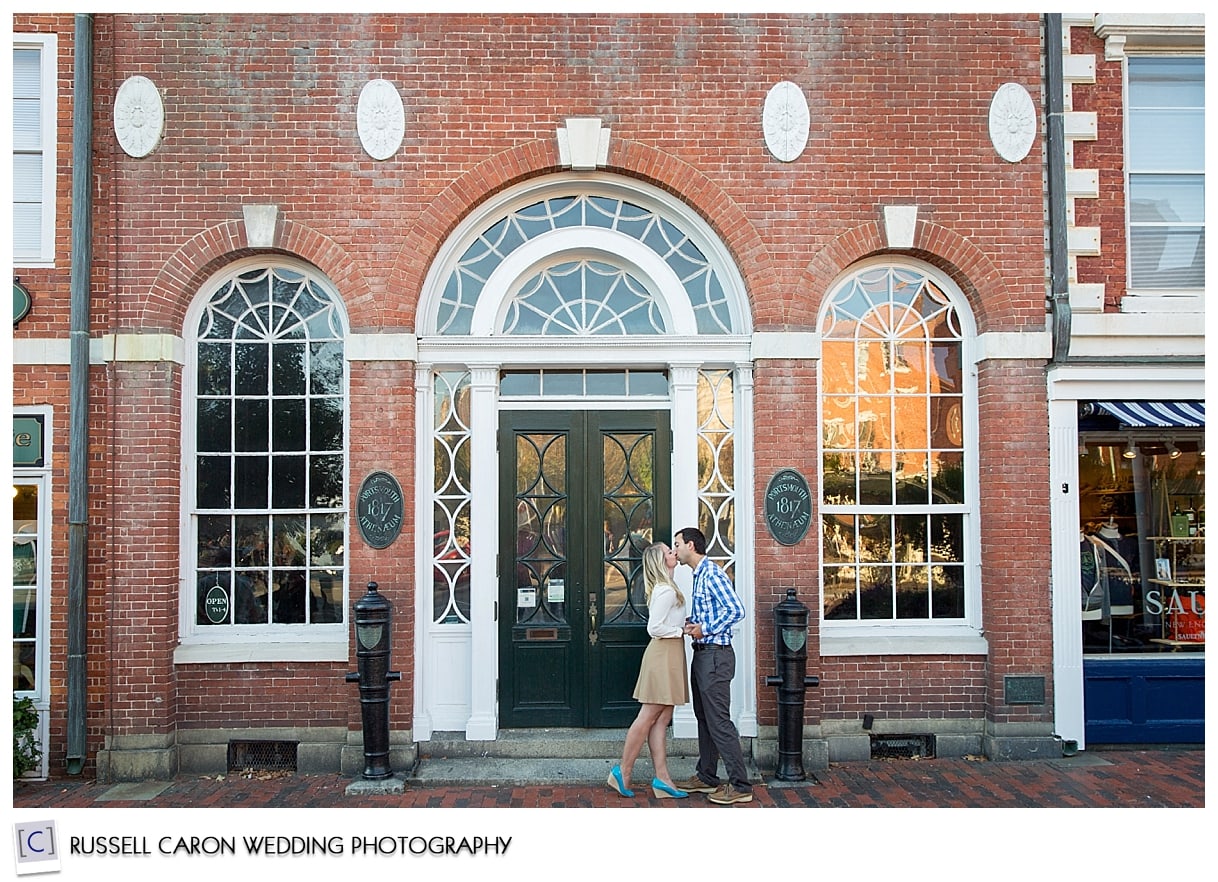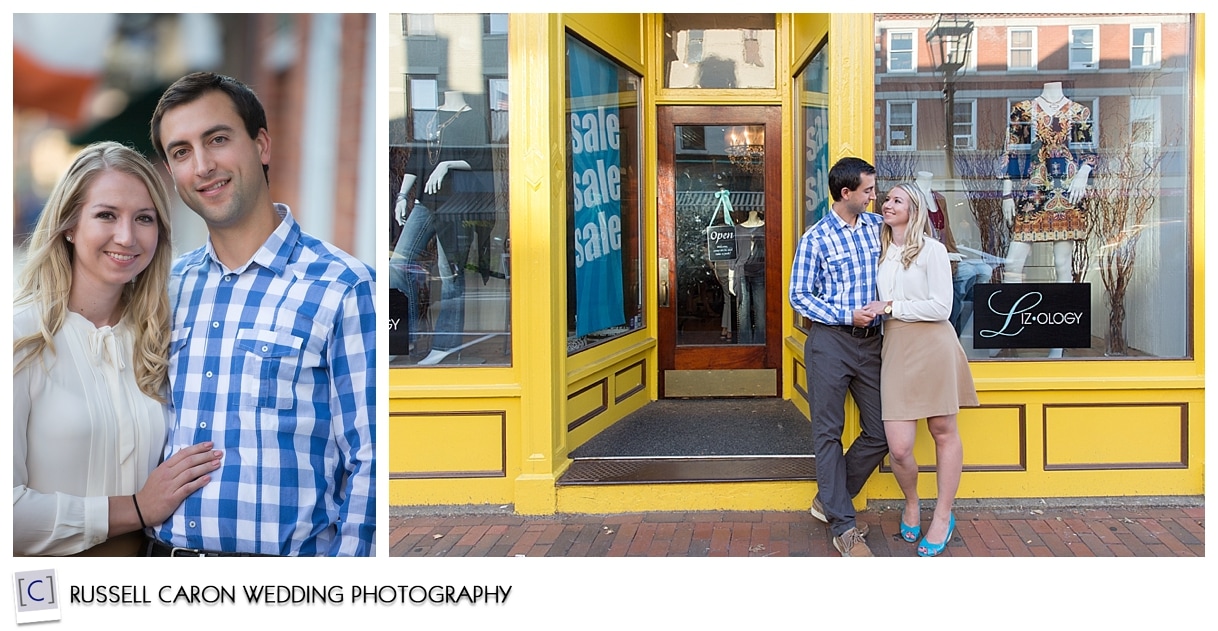 There are many brick buildings and sidewalks in Portsmouth, NH, and that's one of the factors that make this seaside city so charming. We love old brick walls! Alex and Nick just hanging out, below.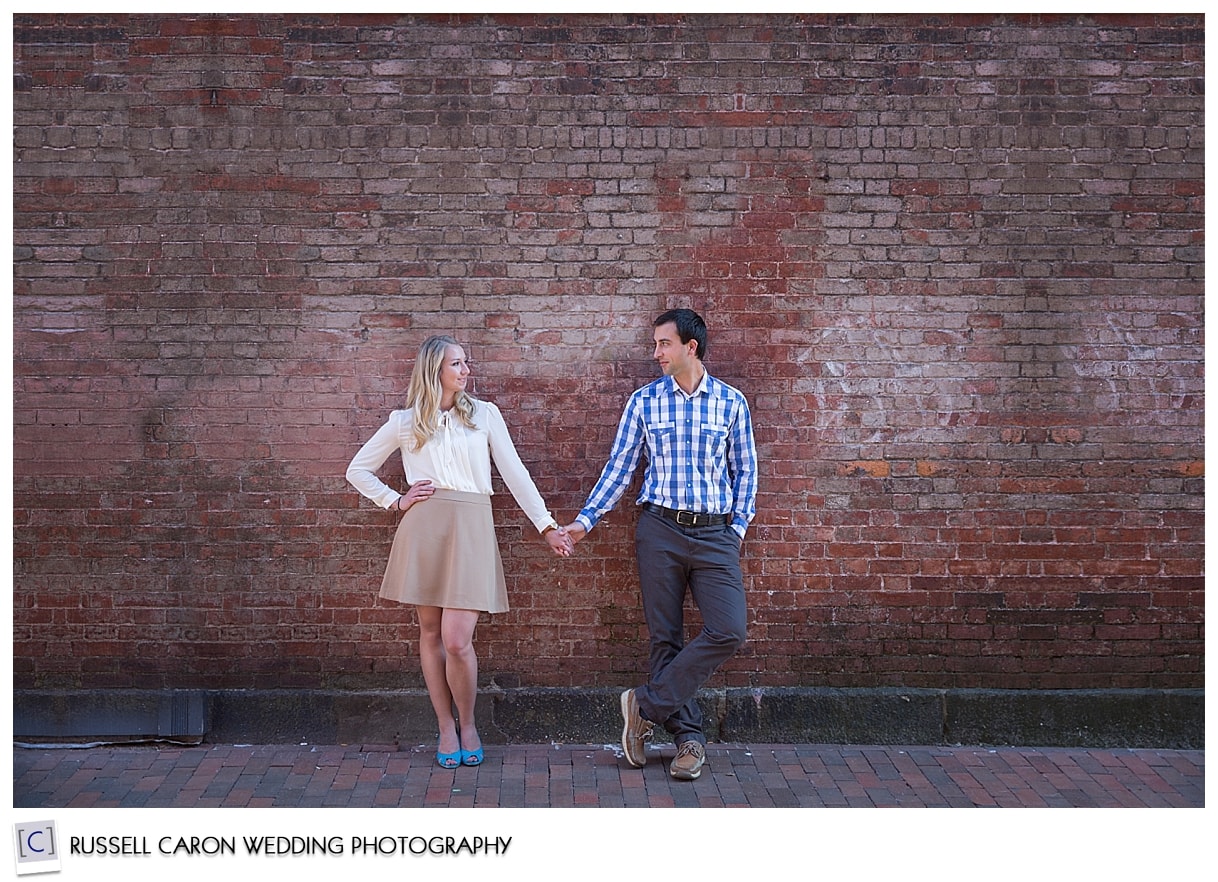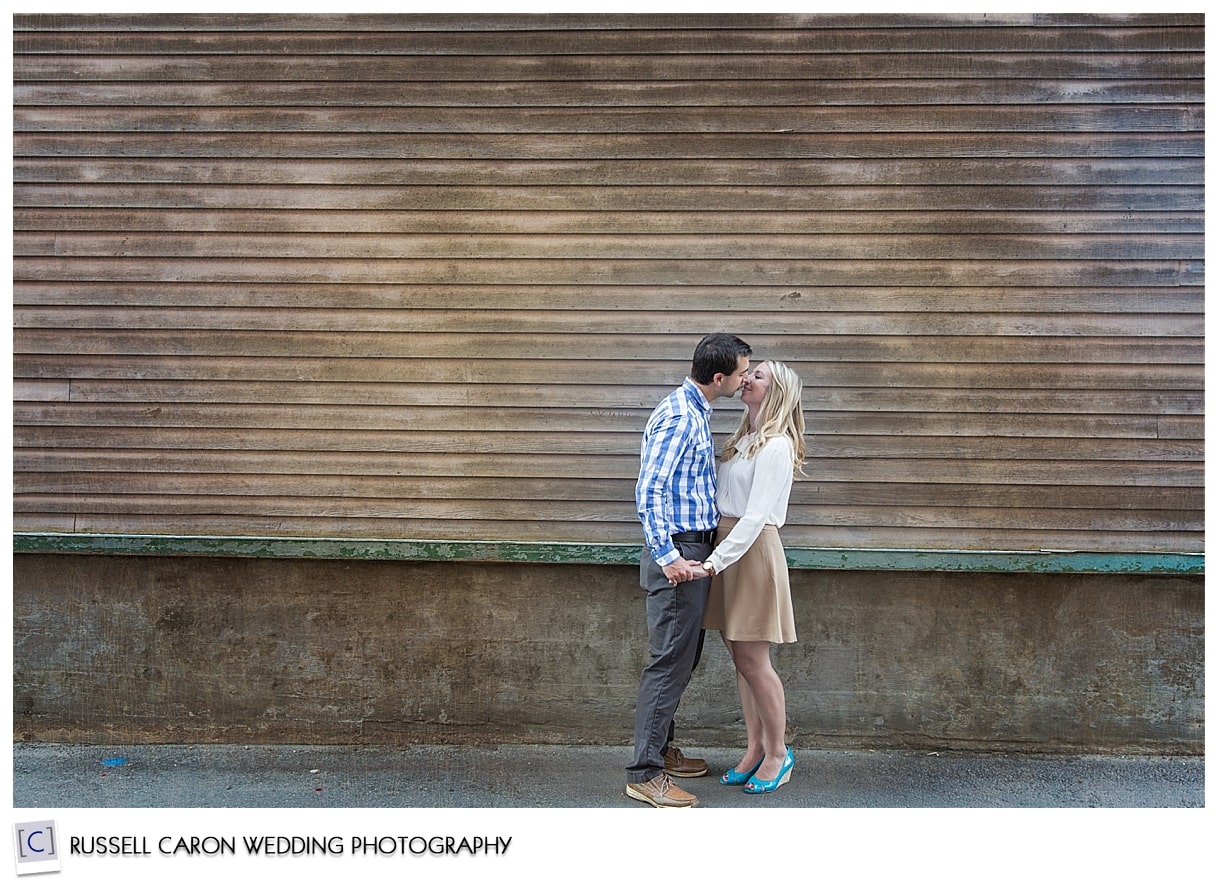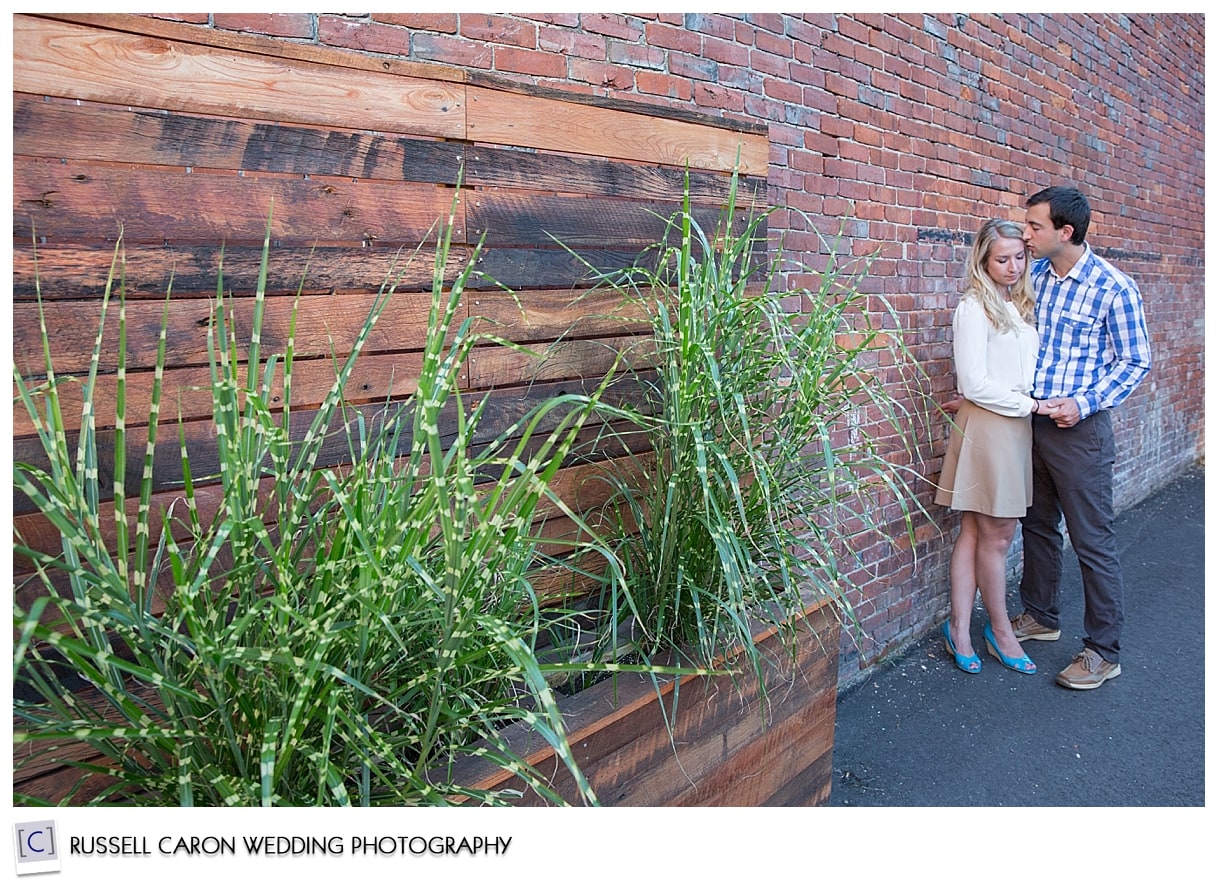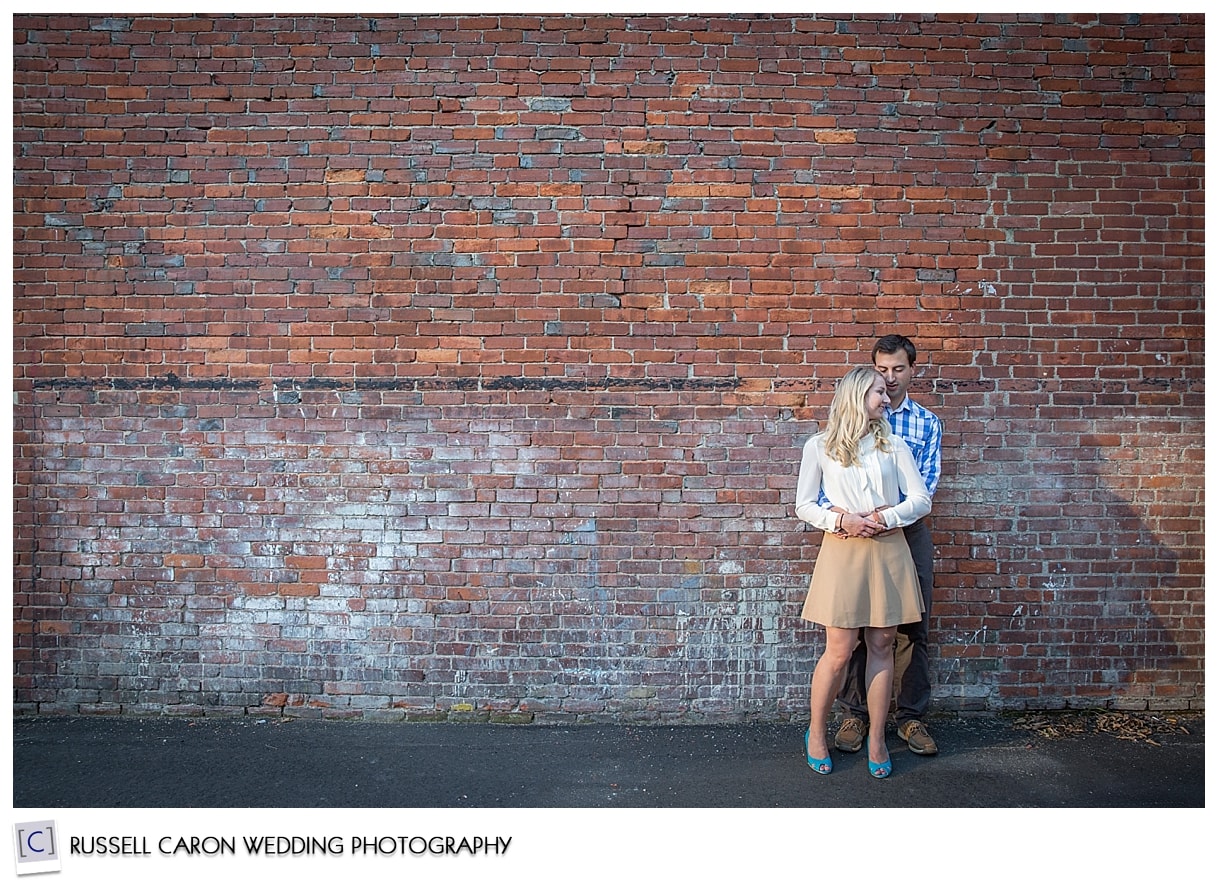 We loved the splash of turquoise color of the Ceres Bakery, below, as well as the ivy and brightly colored chairs.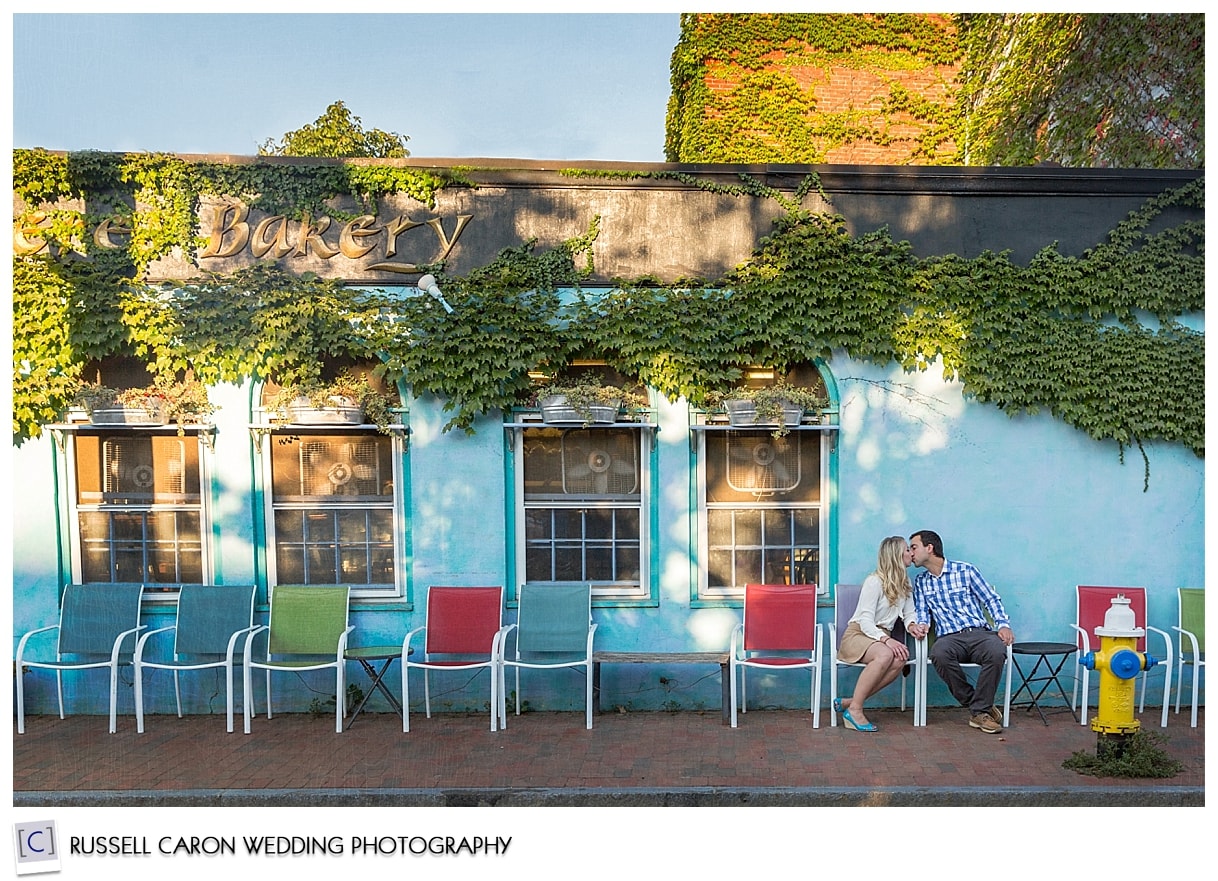 Alex and Nick are getting married at the South Church, Portsmouth NH, next September, with reception at Mombo (shown below).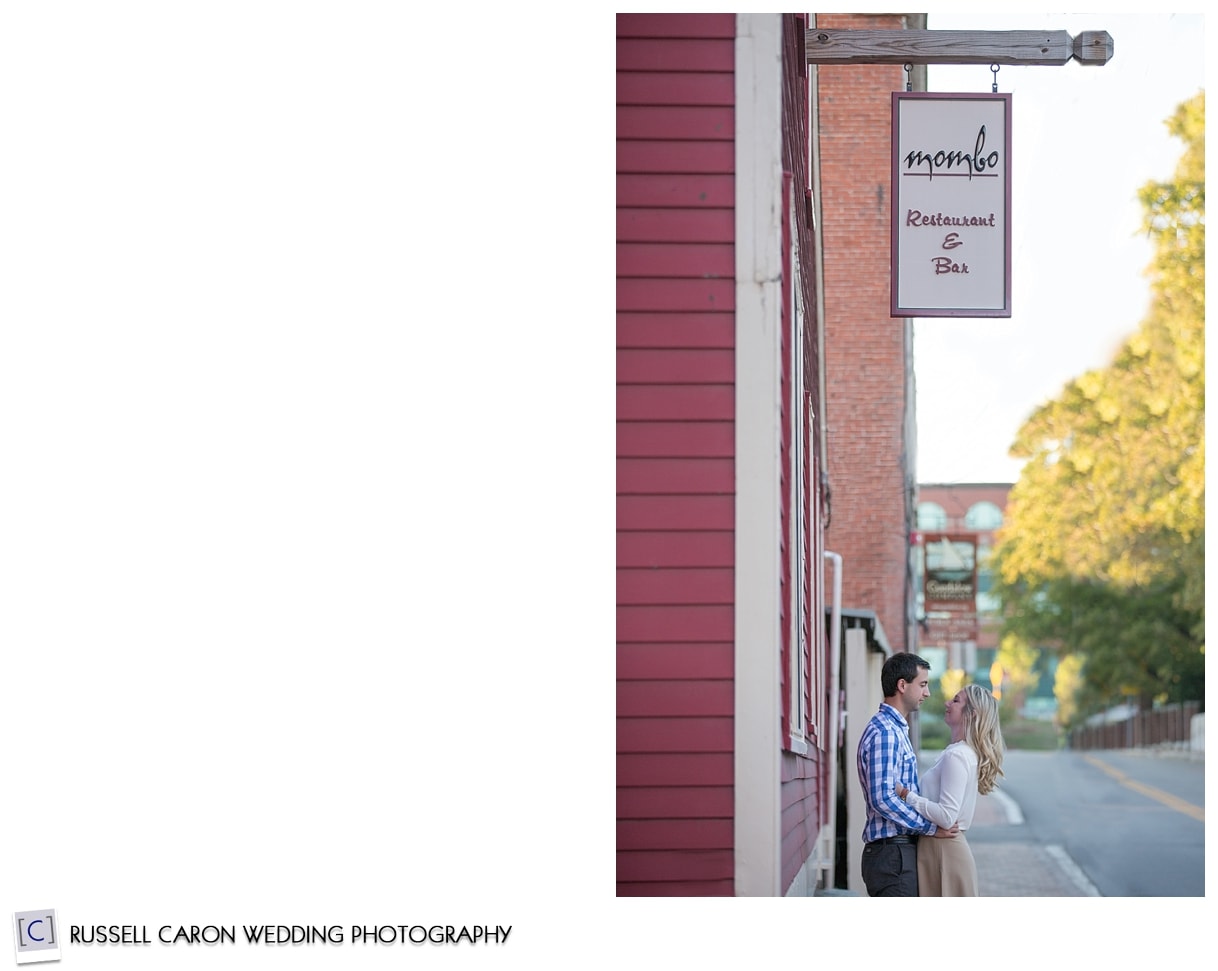 At the Strawberry Banke Outdoor History Museum, below.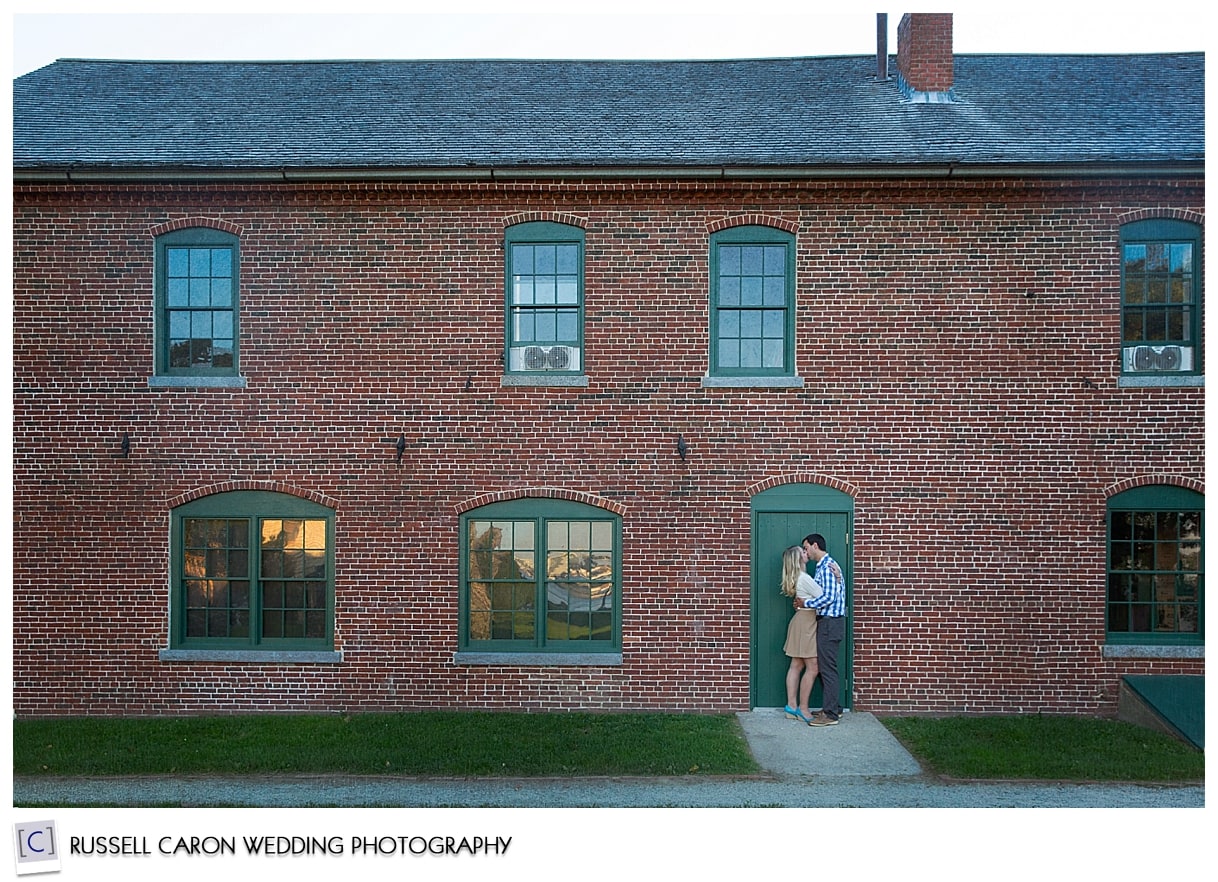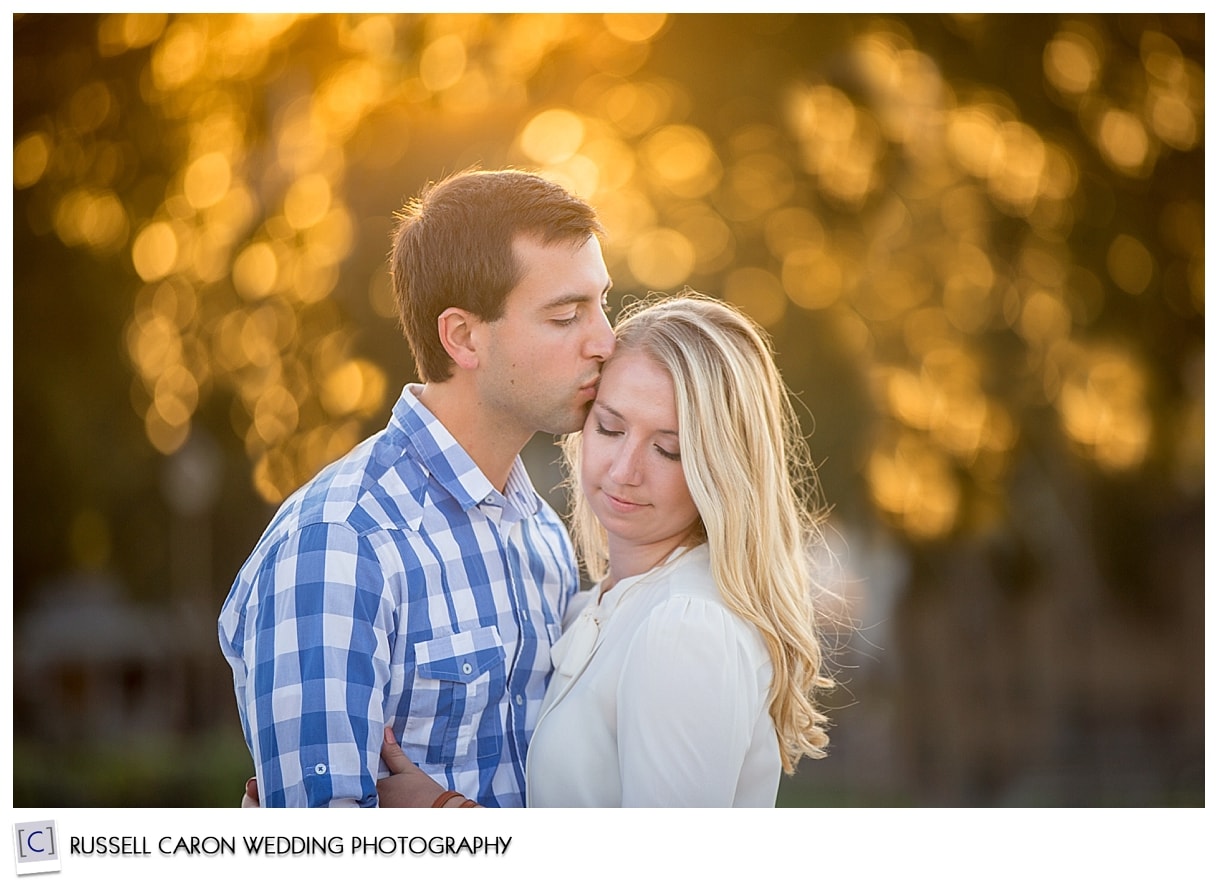 Our last stop for the day, was at the Wentworth-Coolidge Mansion, overlooking Little Harbor. What a peaceful and serene setting as the sun was setting, below.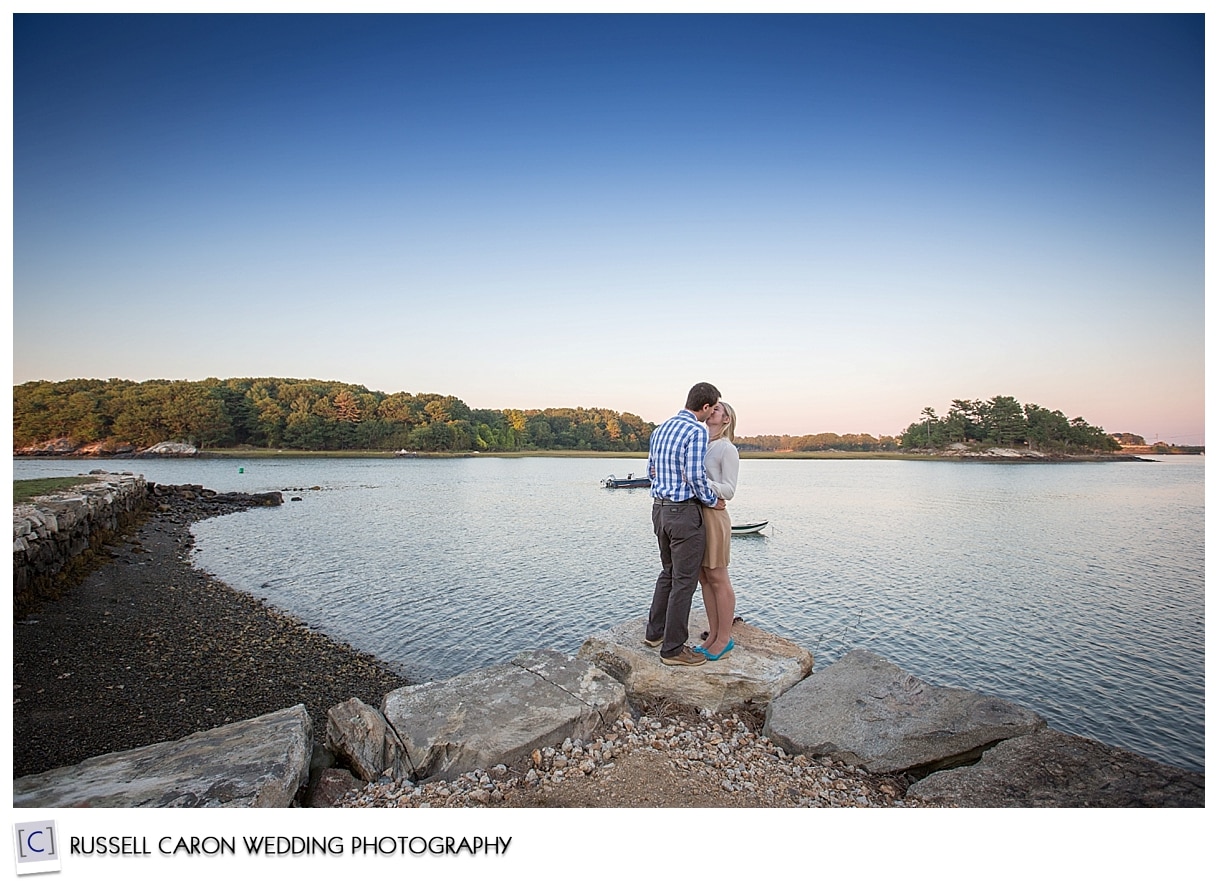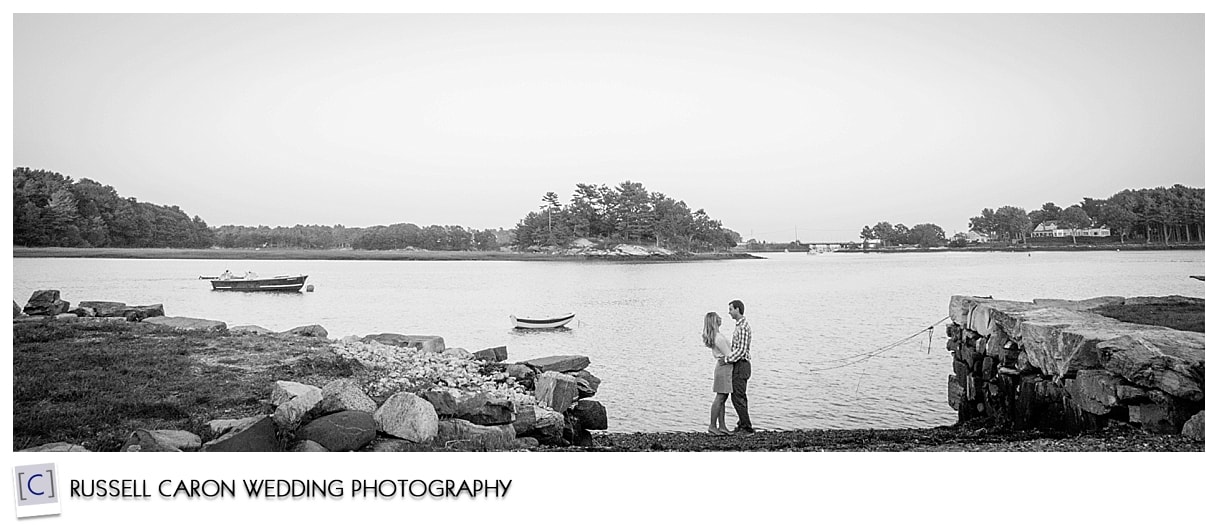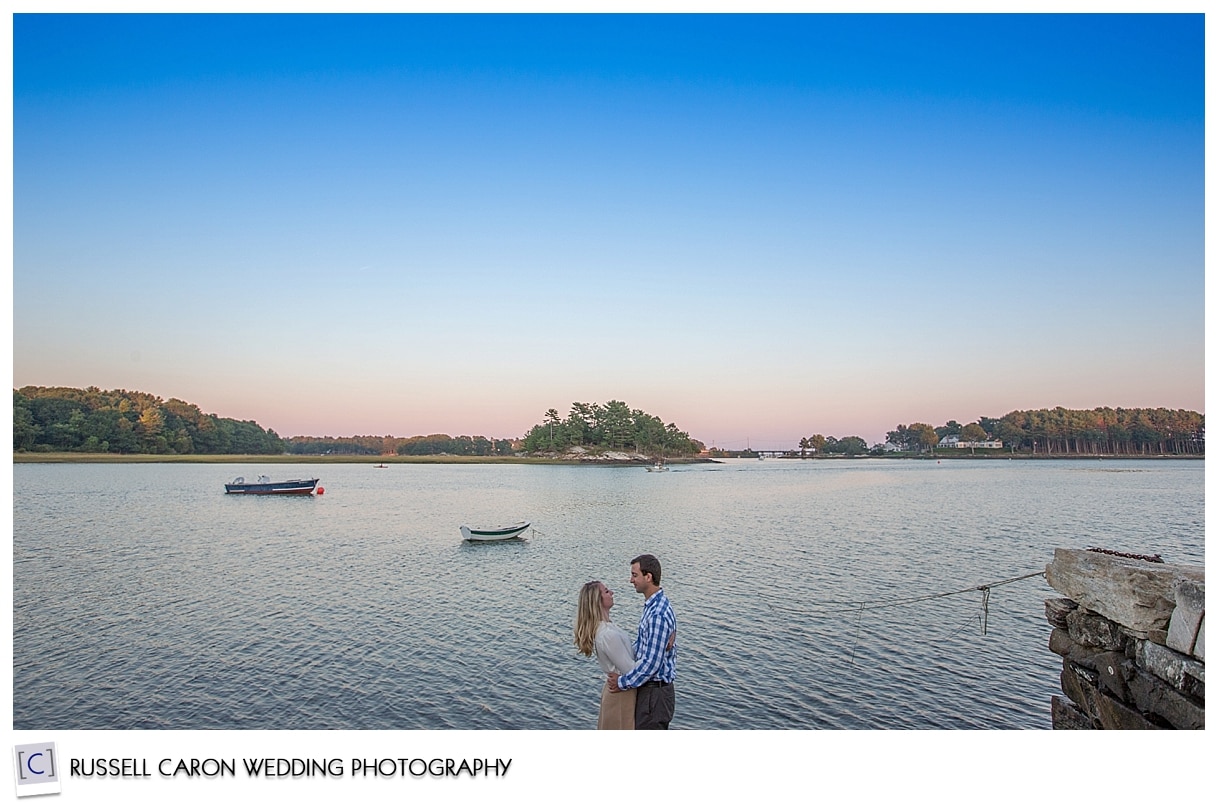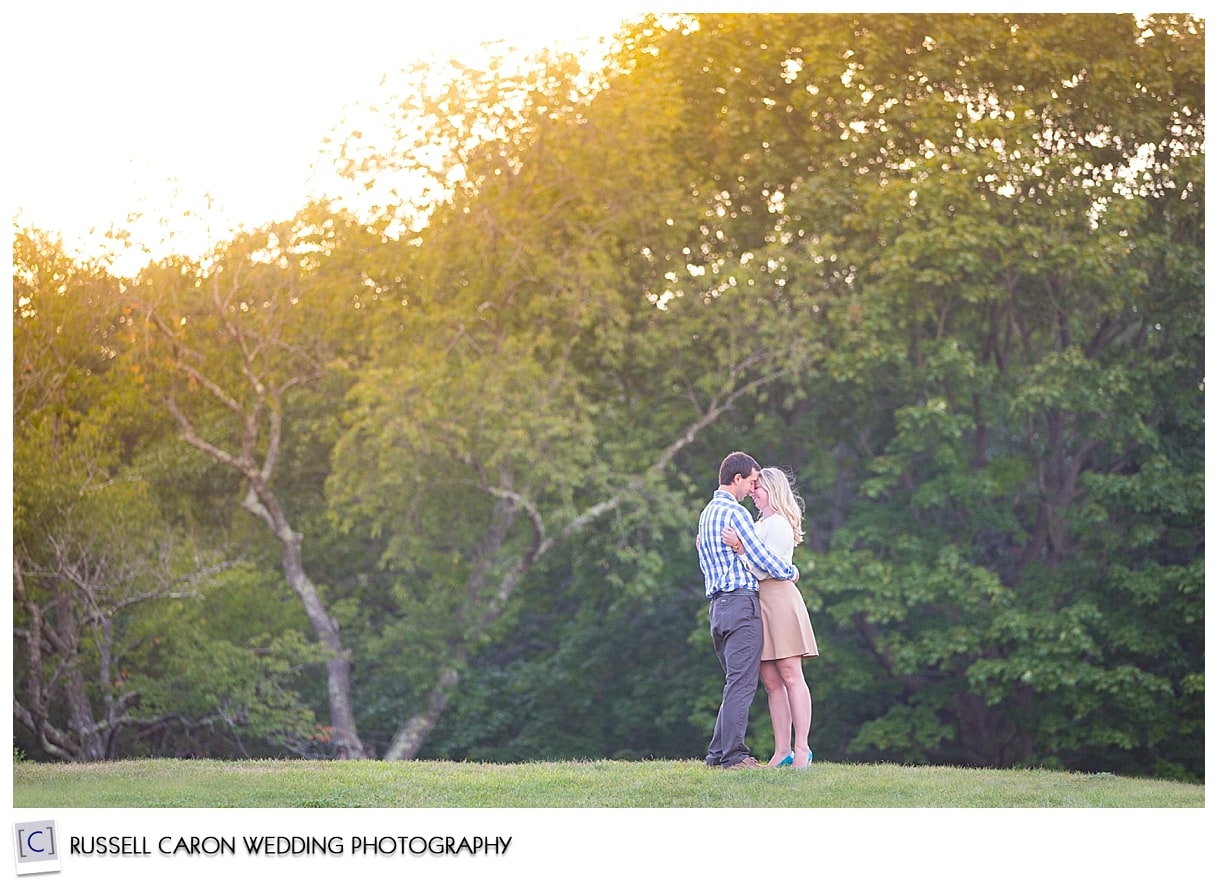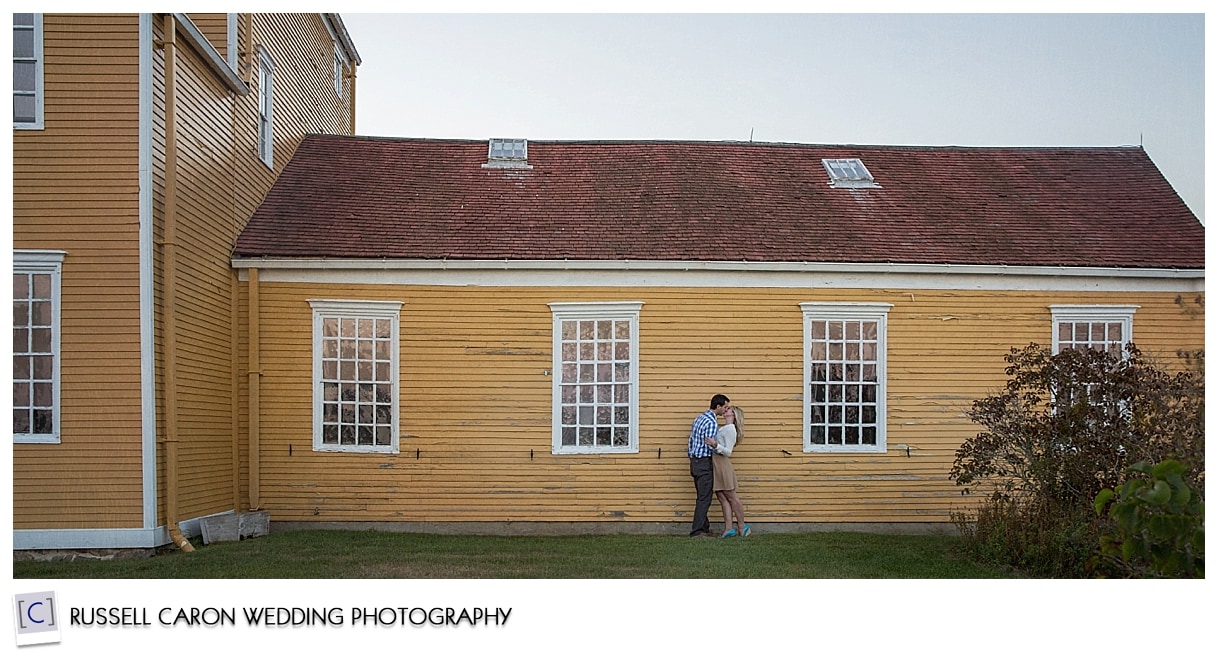 Seacoast engagement engagement photographers, Russell Caron Wedding Photography, would love to be part of your wedding day. While an engagement session isn't mandatory with our packages, it gives us an opportunity to work together before your special day. The connection we build during an engagement session is invaluable, and a whole lot of fun! For more information, please contact us right away!