New England Wedding Photography
Leah and Will had a gorgeous wedding at the Amherst, MA First Congregational Church, followed with a reception at Lord Jeffery Inn, just 2 blocks away, on July 3, 2015. Russ and Liz Caron, who specialize in New England wedding photography, were on hand to capture the moments, the emotion, the beauty, and the exquisite details!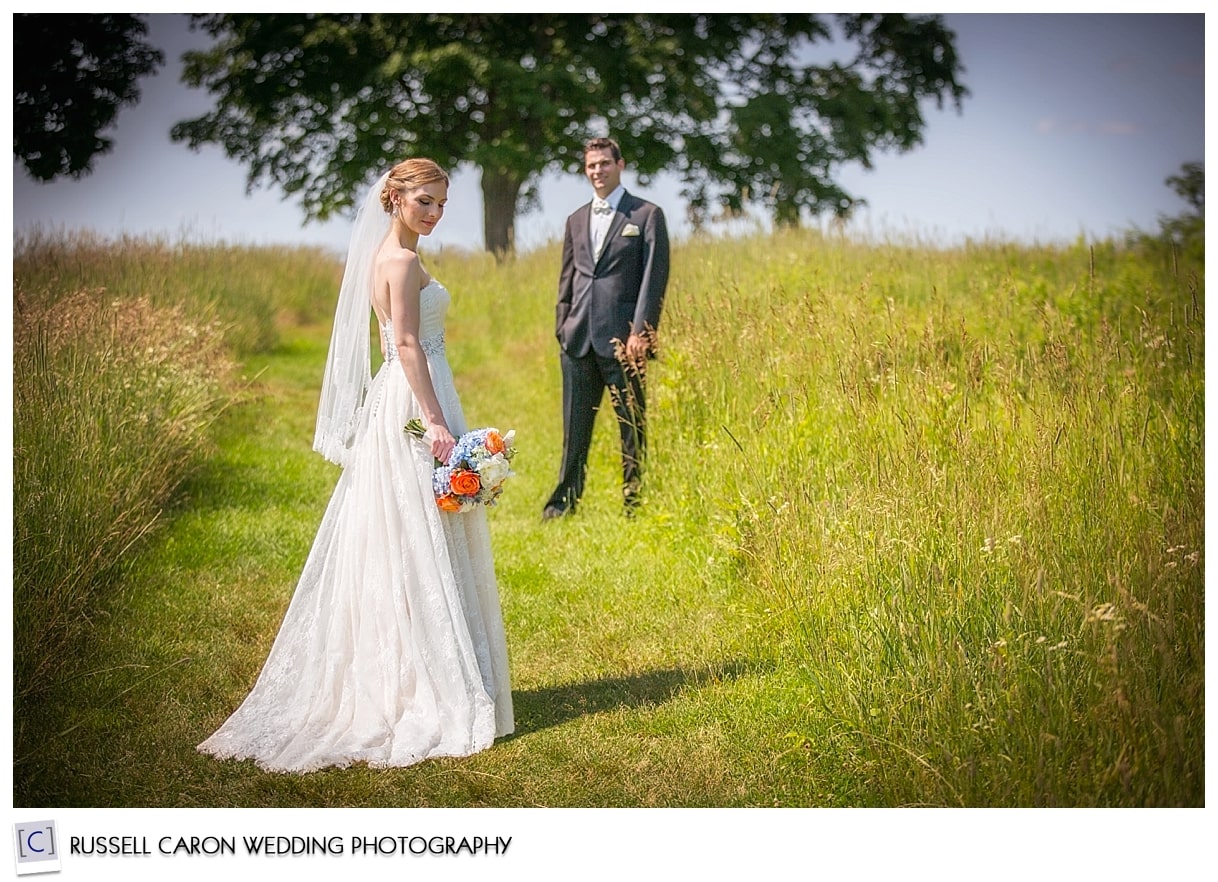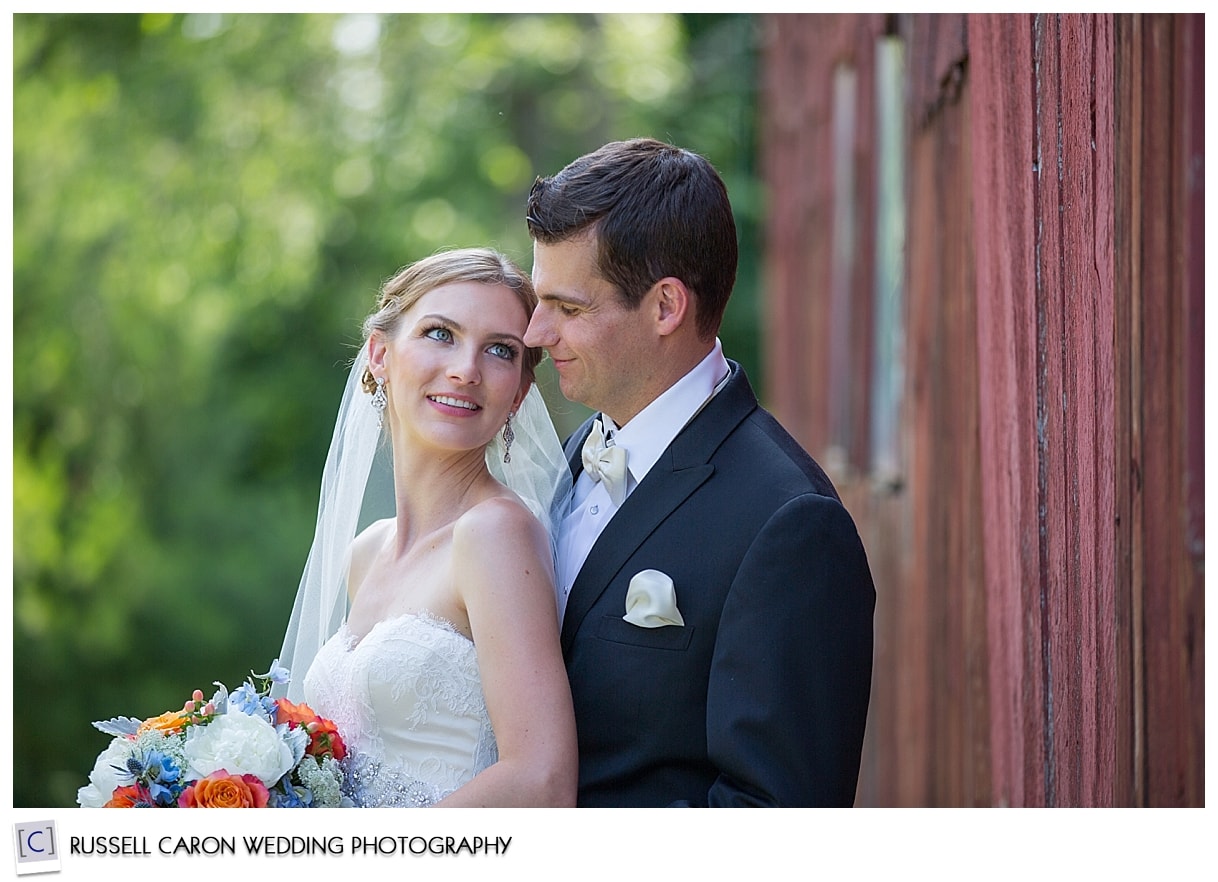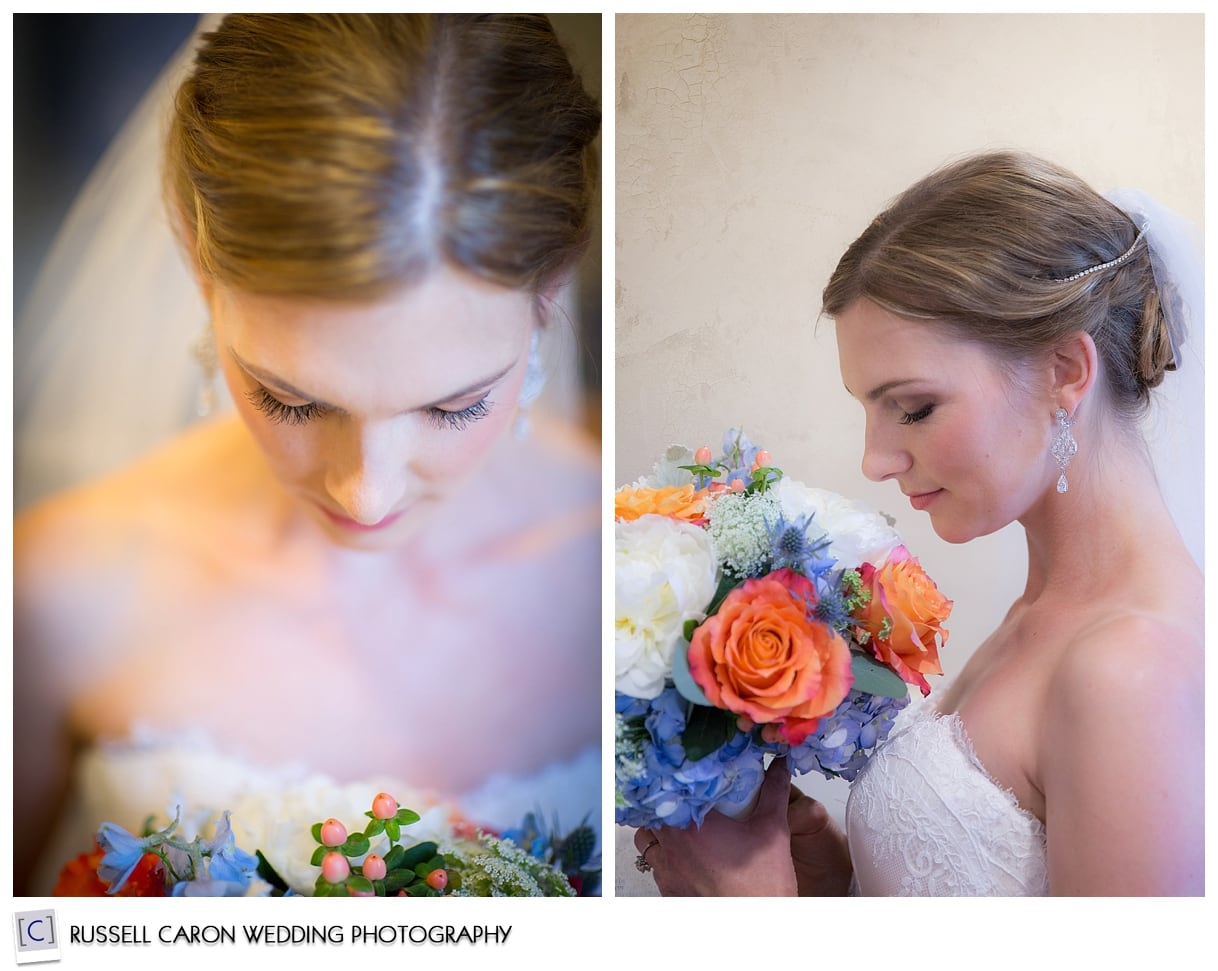 Leah and Will during their first look at The Seven Sisters in Amherst, MA. (following several lower panels). If you're not sure what a first-look is all about, it's when the bride and groom see each other before the ceremony. This is generally a very intimate and private moment. The photographers stay discreet, while also getting great photos, using specific equipment and techniques. There are many advantages to doing a first-look, to include reduced stressed by getting this important portion of the day done right at get-go, best lighting and location choice, and a big additional point, much scheduling flexibility.  Not to mention that hair and makeup is picture-perfect all throughout. With key elements having been done by the end of the of wedding ceremony, family members can go straight to the cocktail hour, and the bride and groom will actually be able to attend their cocktail hour, which then frees up time for the couple at the reception, allowing more party time!  If there's any disadvantage it would have to be that the day has to start earlier (in relation to the ceremony time). Our couples do first looks as much as 75% of the time, and we don't know of one couple that has ever regretted doing things this way.  All this said, with us, the decision to do a first-look is always made by the couple.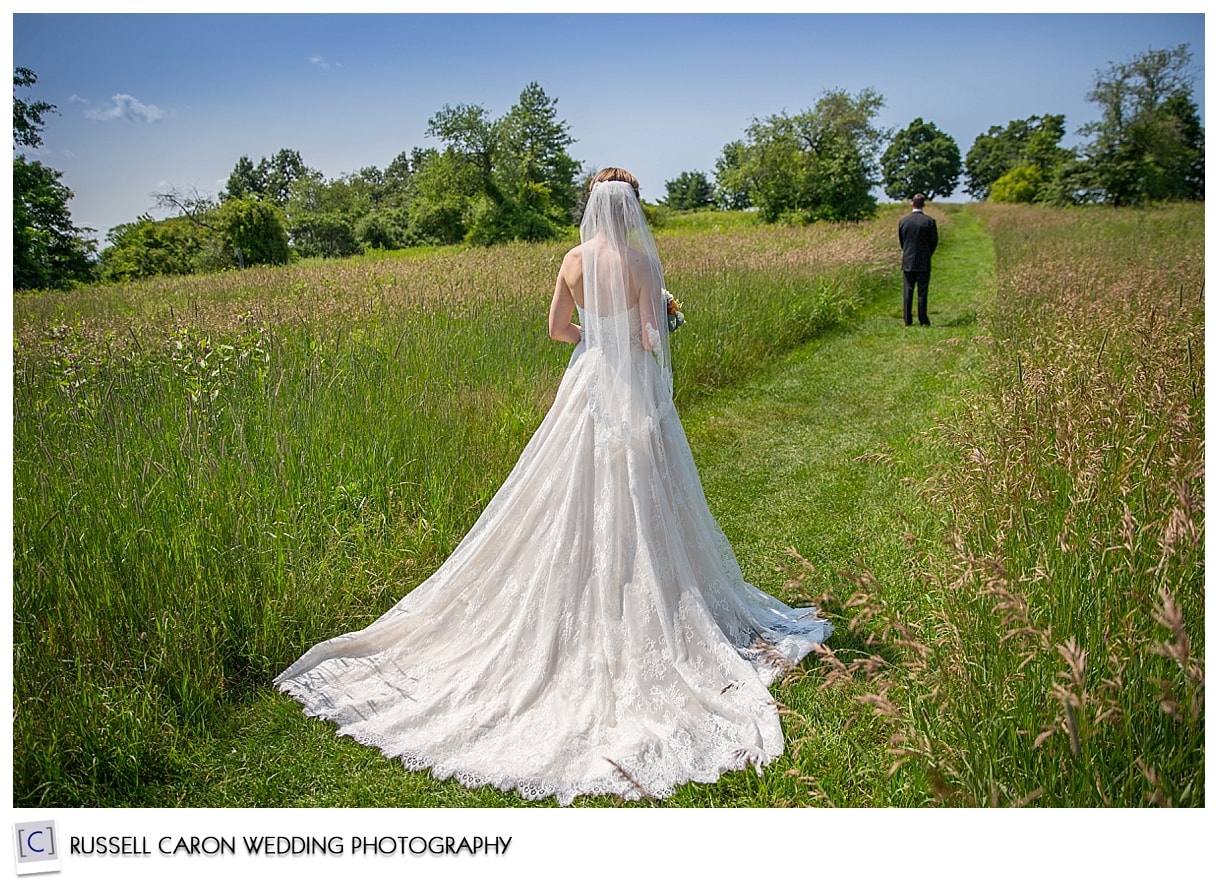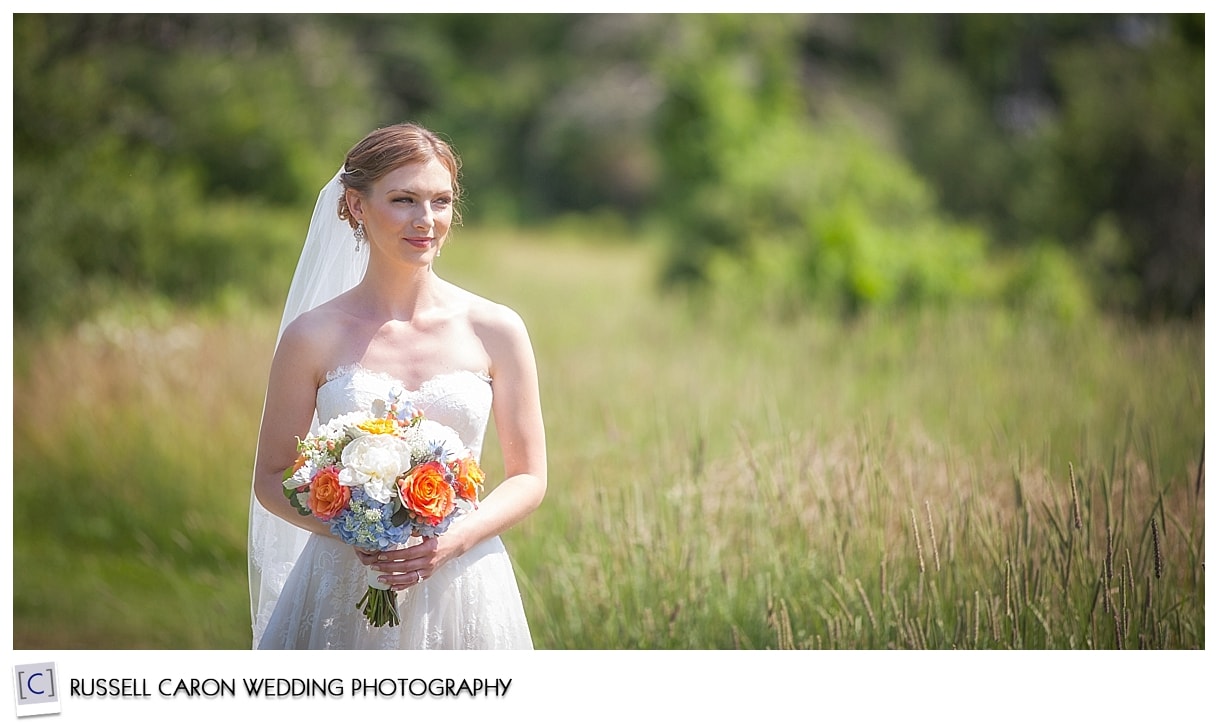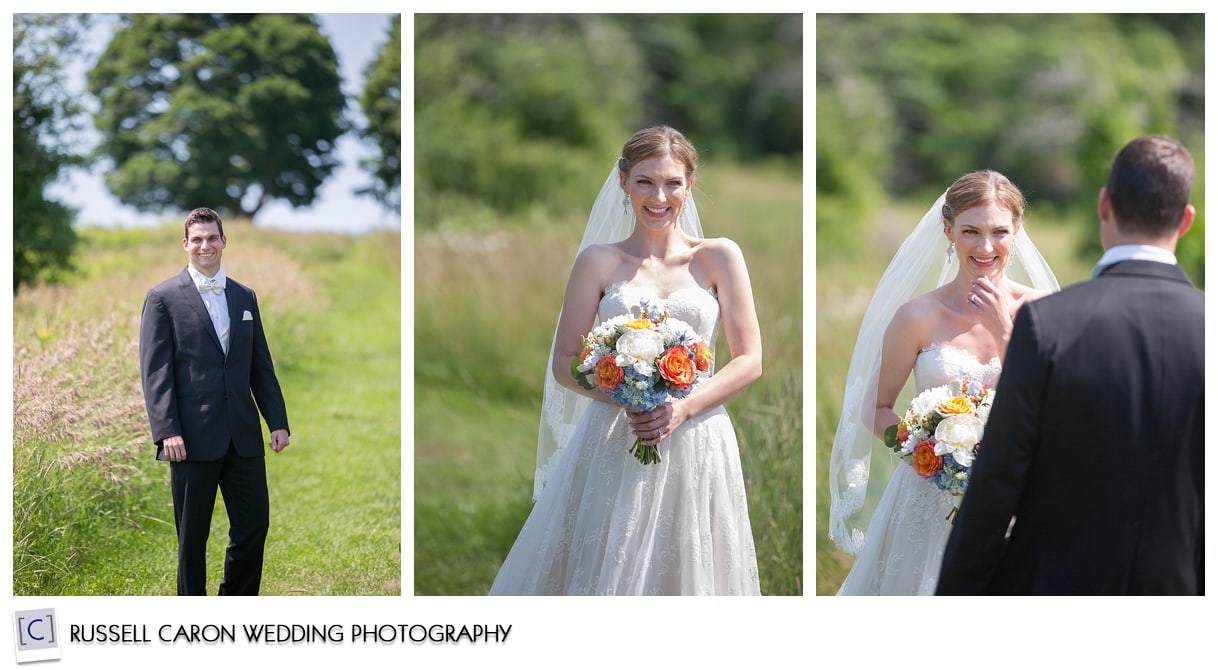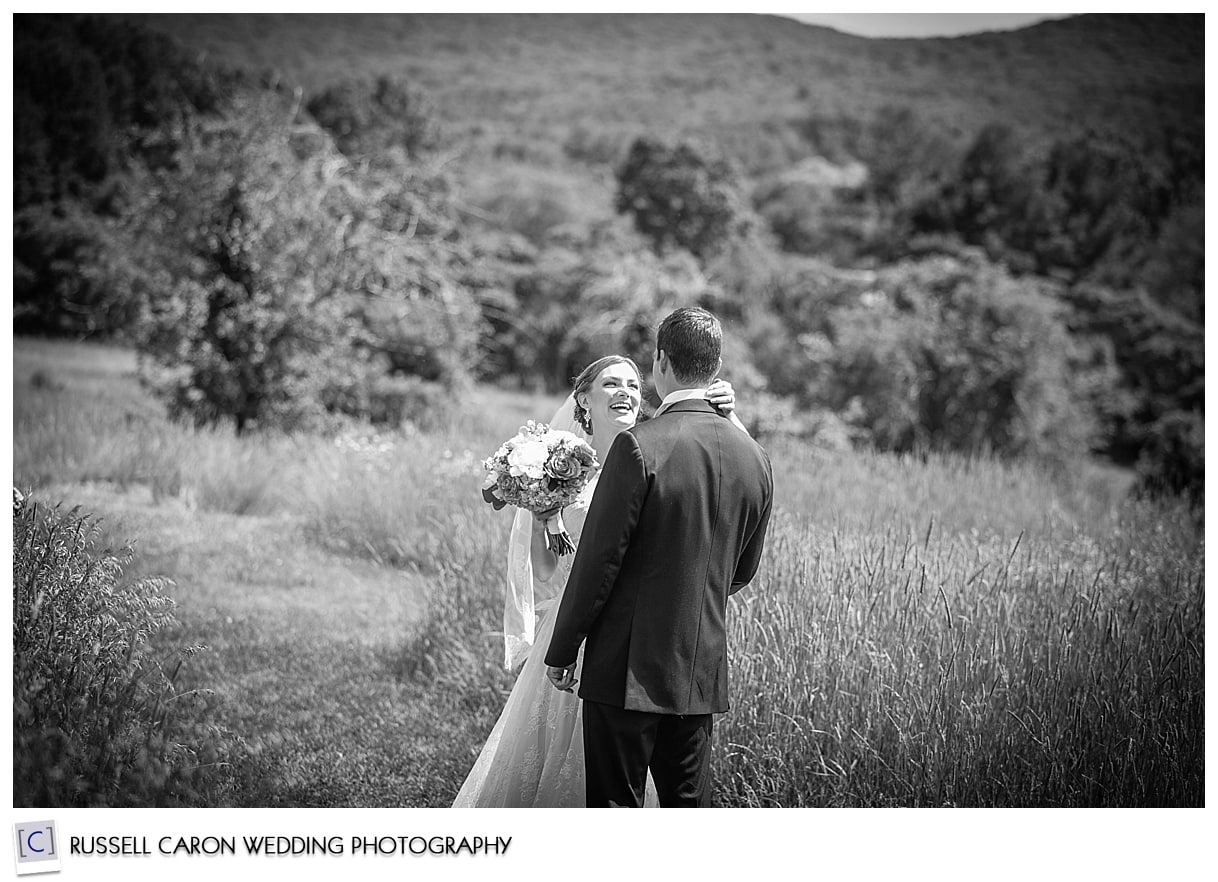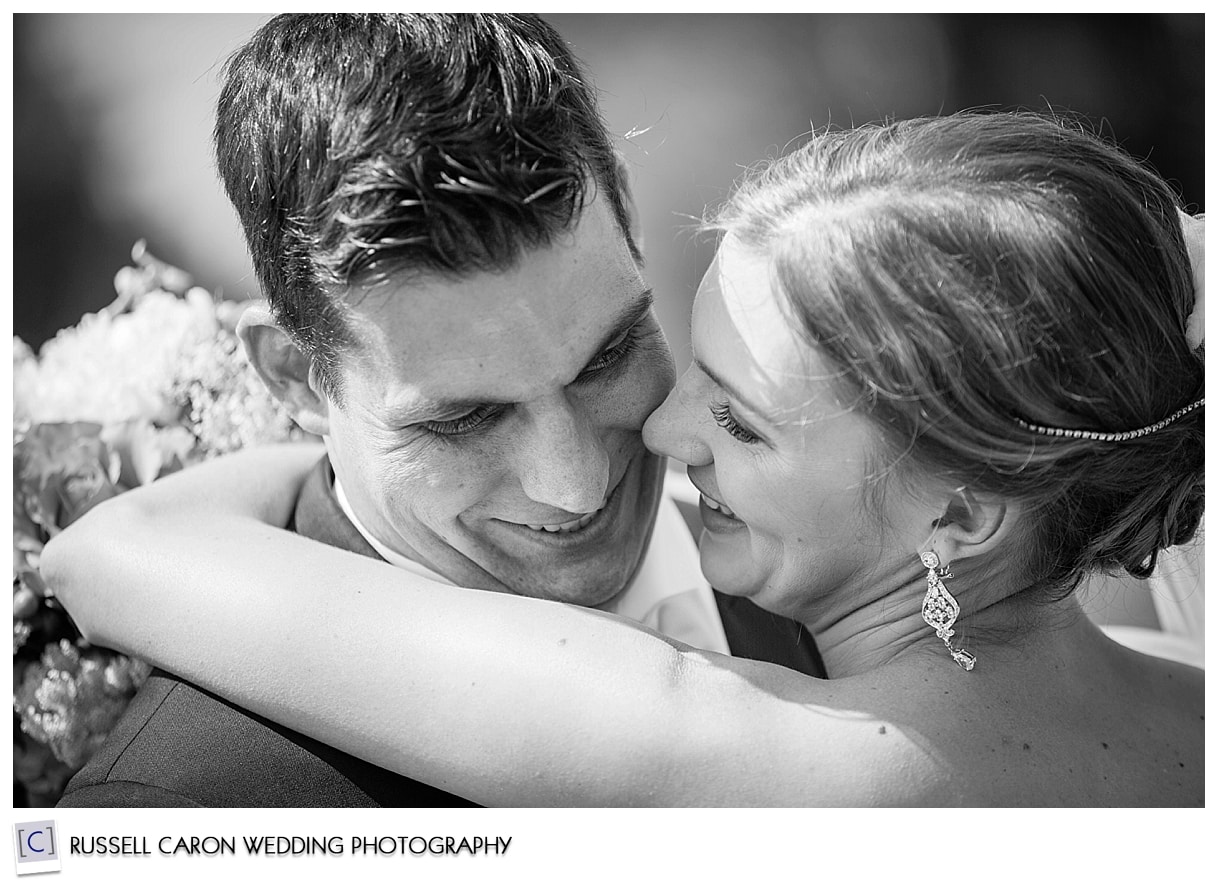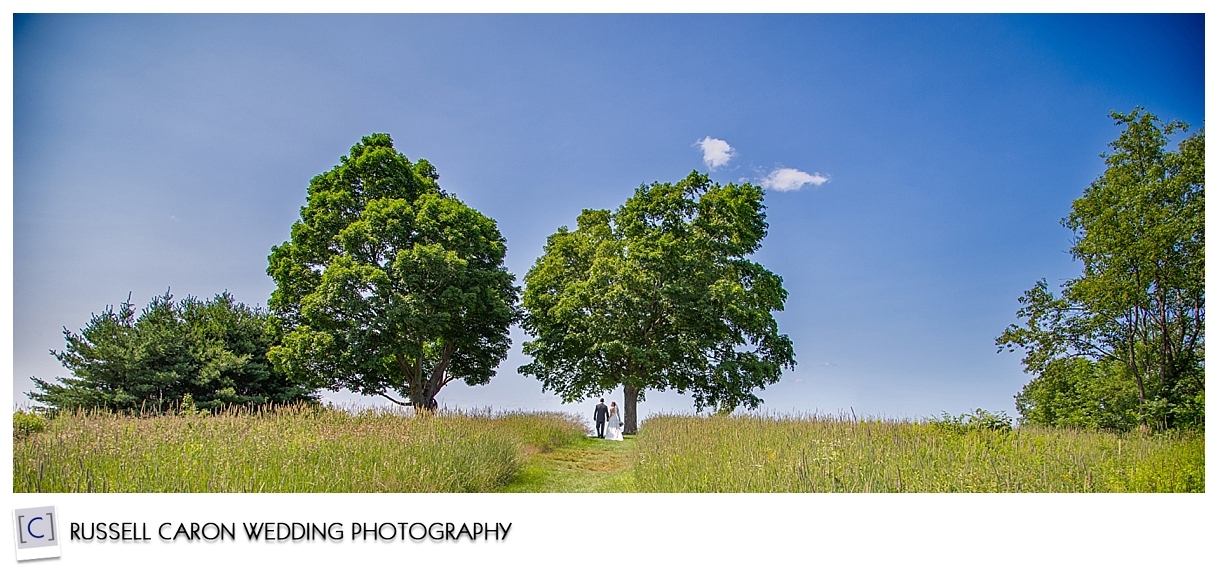 The view from Seven Sisters is stunning, overlooking lush, rolling countryside.  

This couple and location looks as splendid in crisp black and white, too!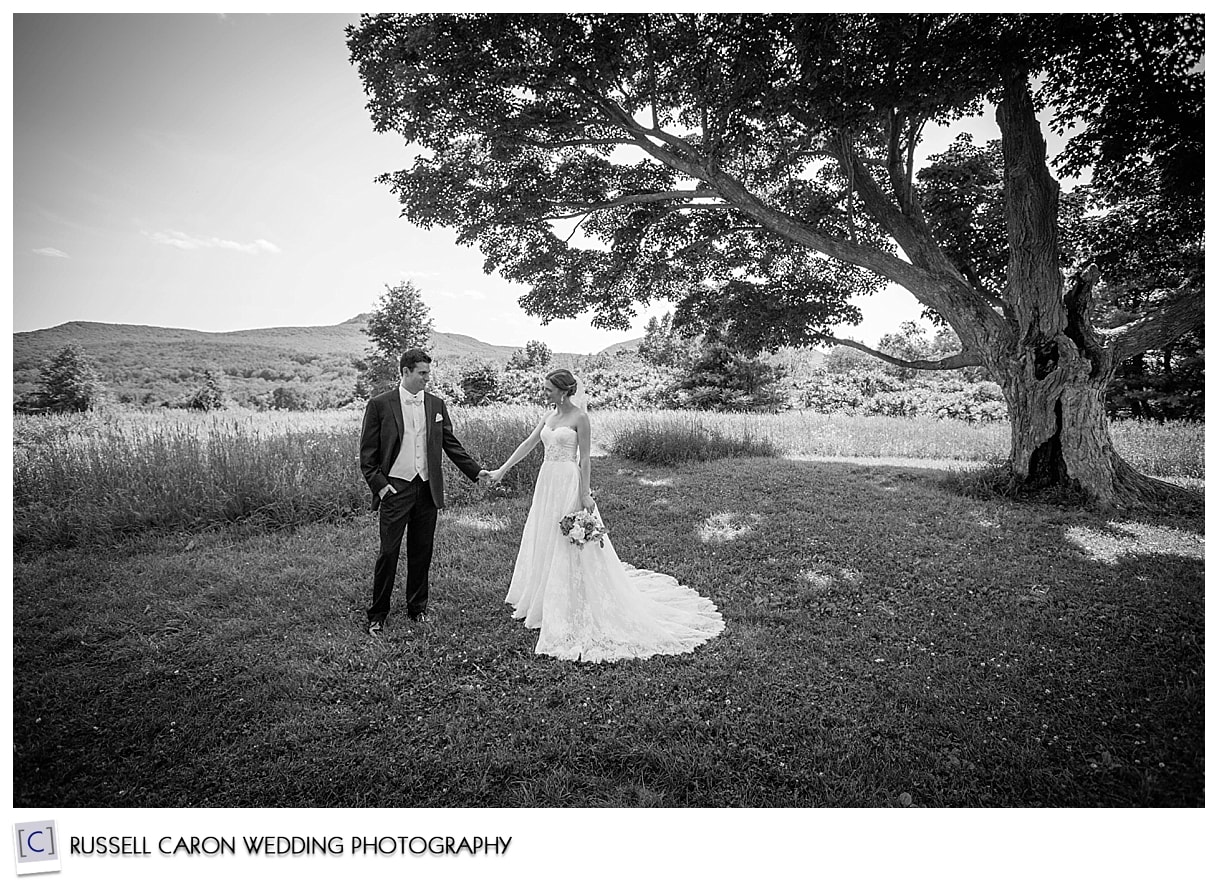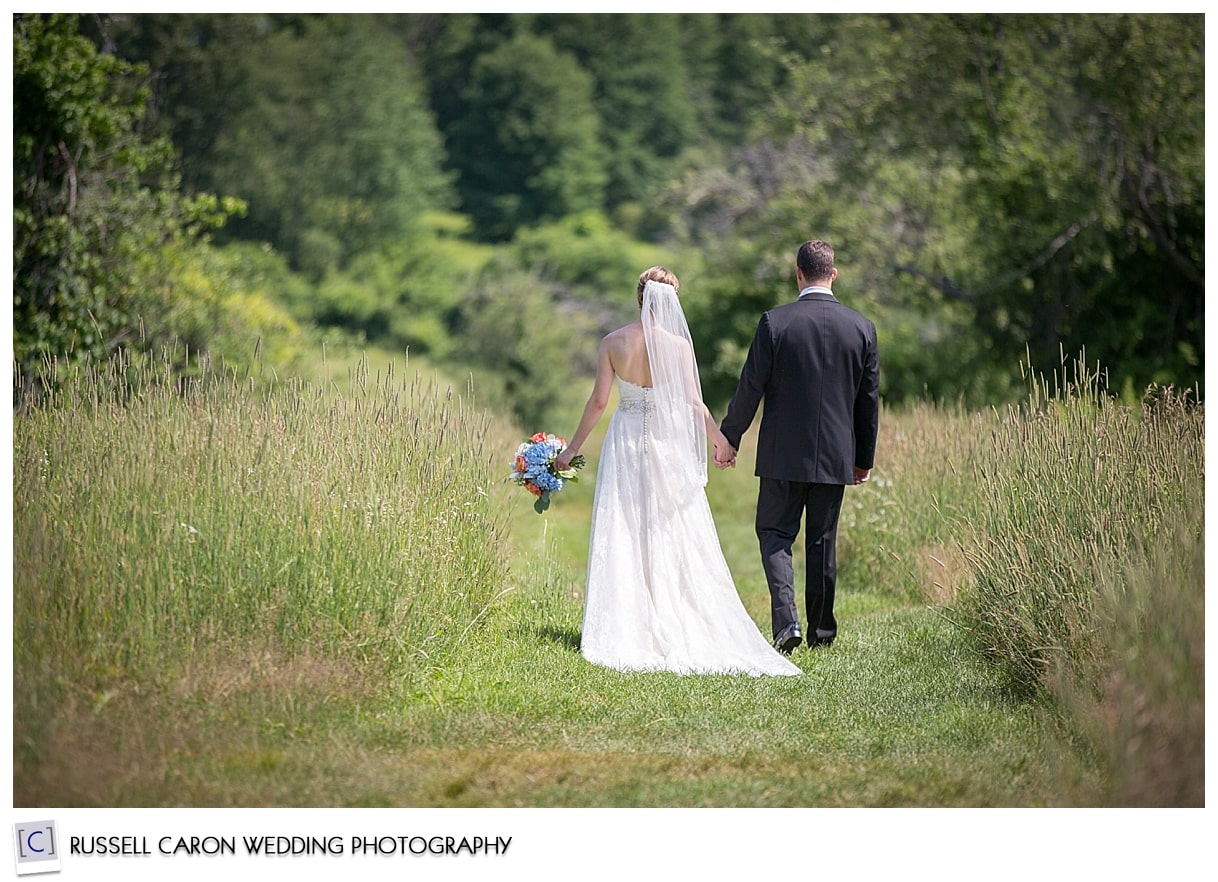 A nearby barn provided a colorful and rustic backdrop.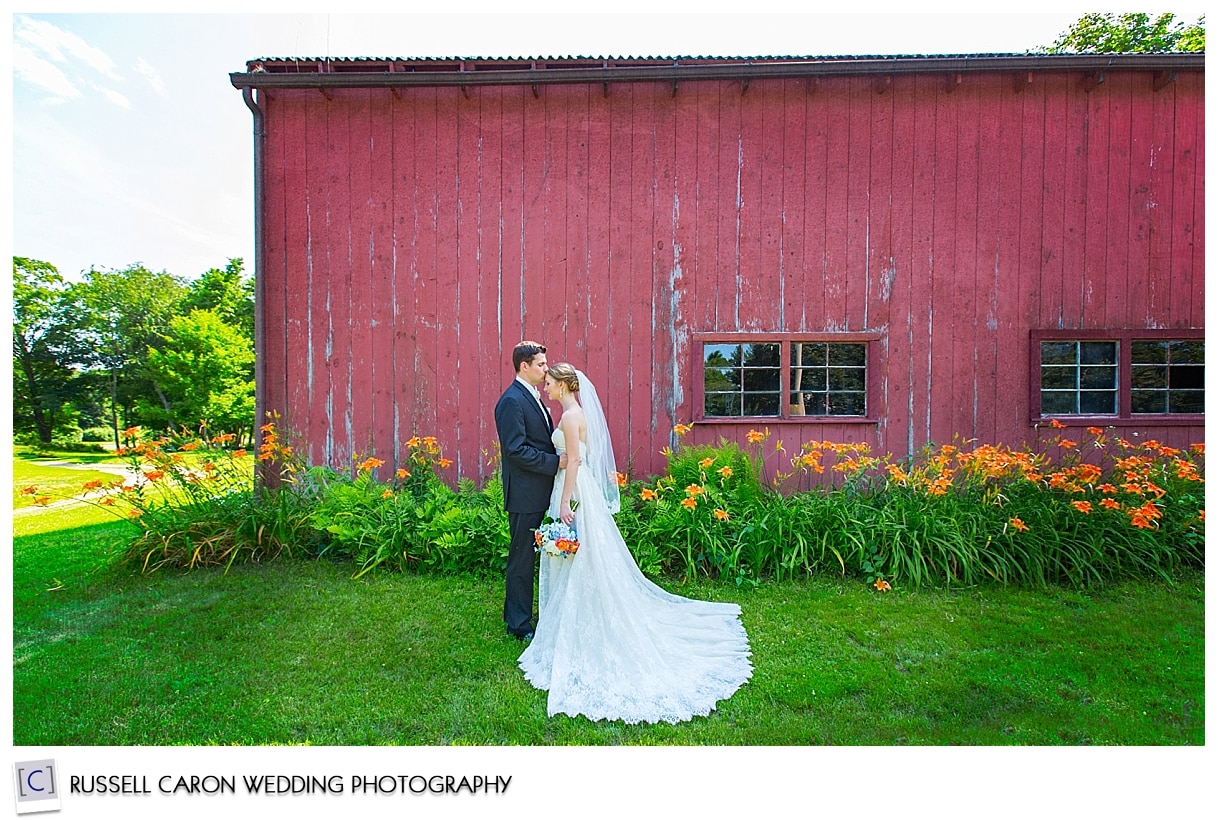 A quiet, dreamy moment.  We may suggest poses for our artistic set, but ultimately it's when the couple has "that chemistry" that makes shots like the following just happen that are the most stellar.  With a carefully selected background, it only takes a little of our editing skills to clean things up for a powerful and dramatic photograph that will make a wonderful piece of art for the newlywed's home.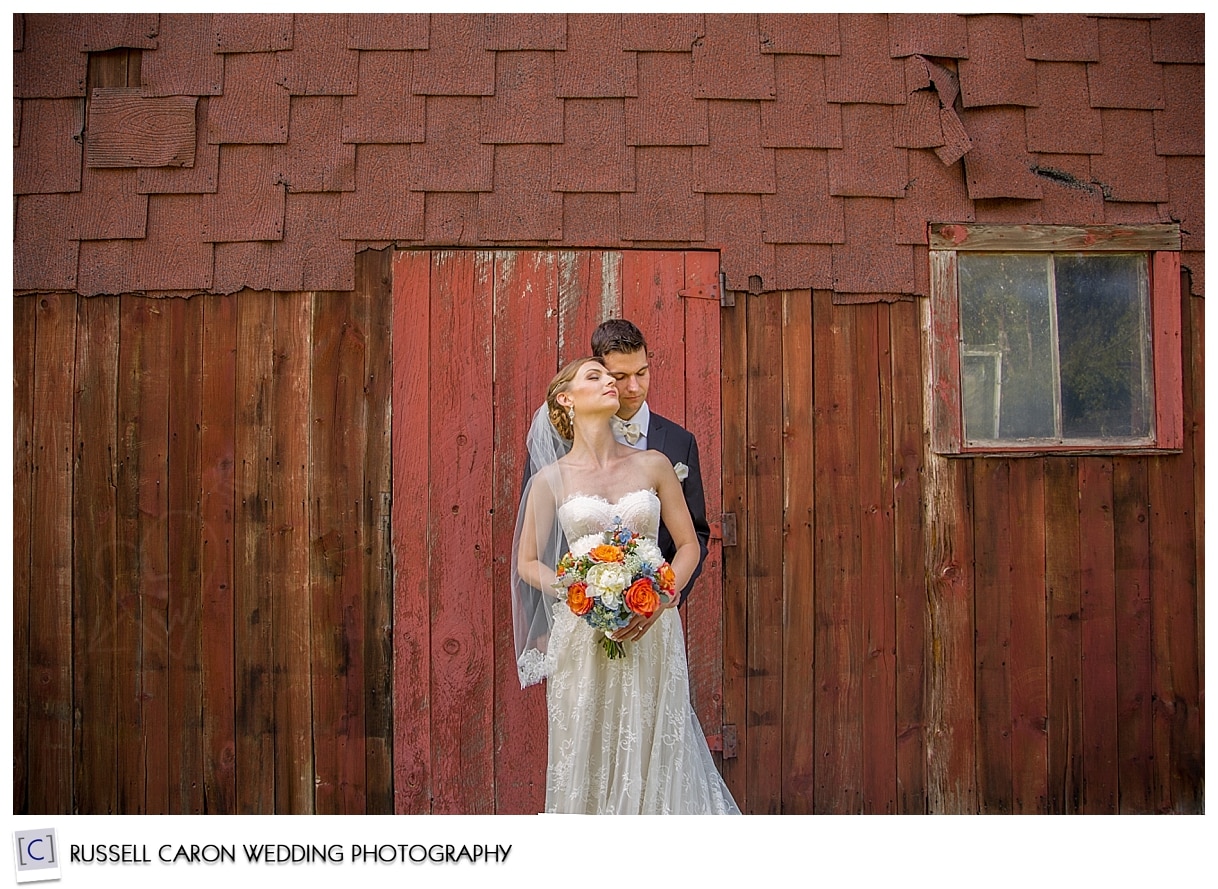 This kind of "just happened" despite how much it may look like a "Pinterest" moment.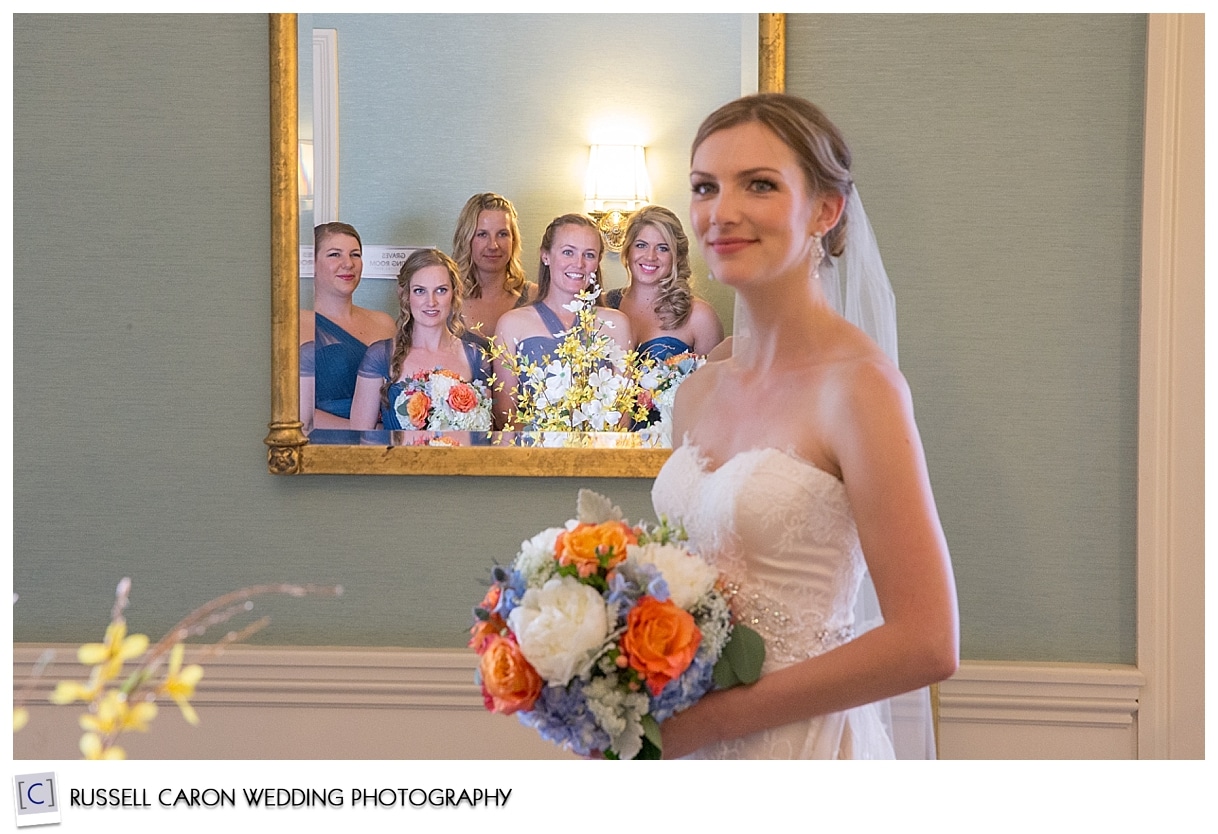 Having fun with the bridesmaids before the wedding ceremony. 

The bridal party, having fun in front of the Lord Jeffery Inn, below.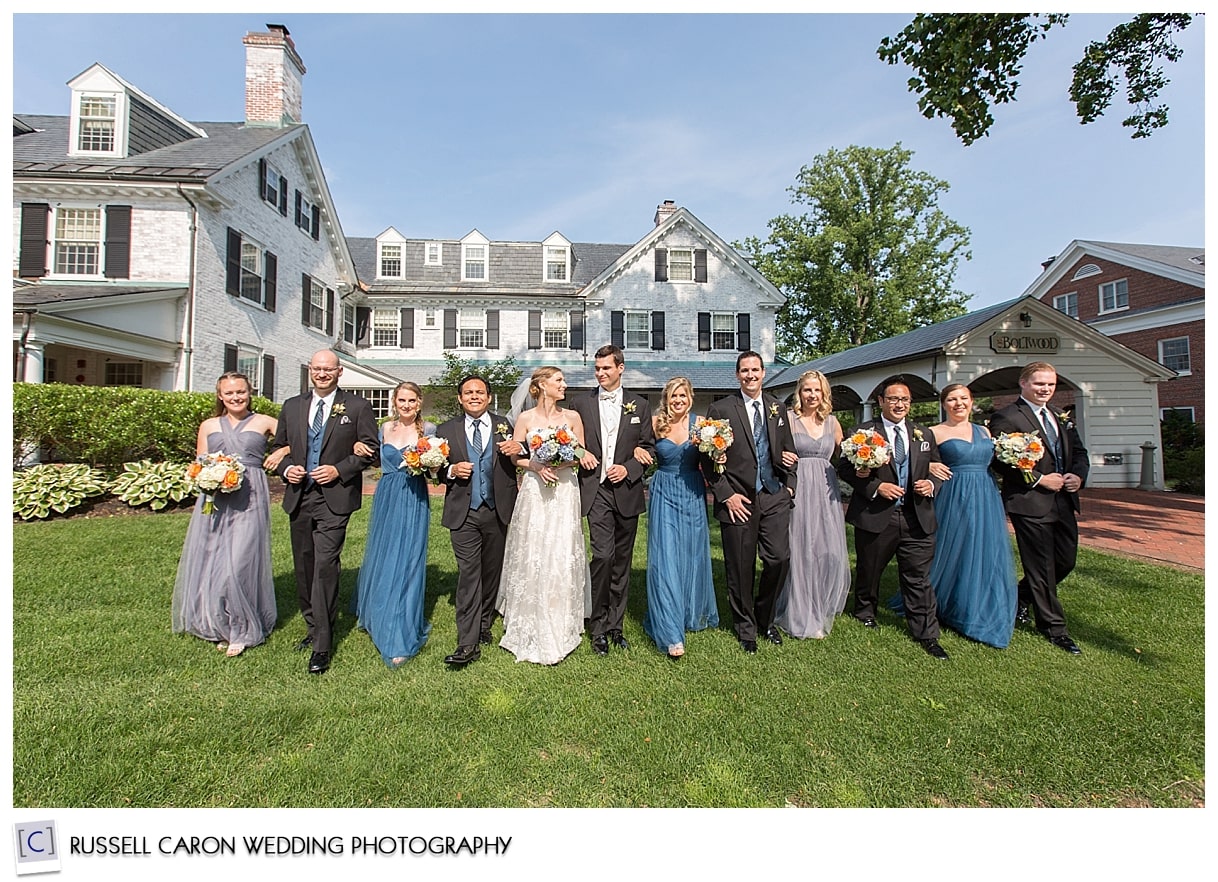 Leah in a real moment with her sweet little flower girls, below.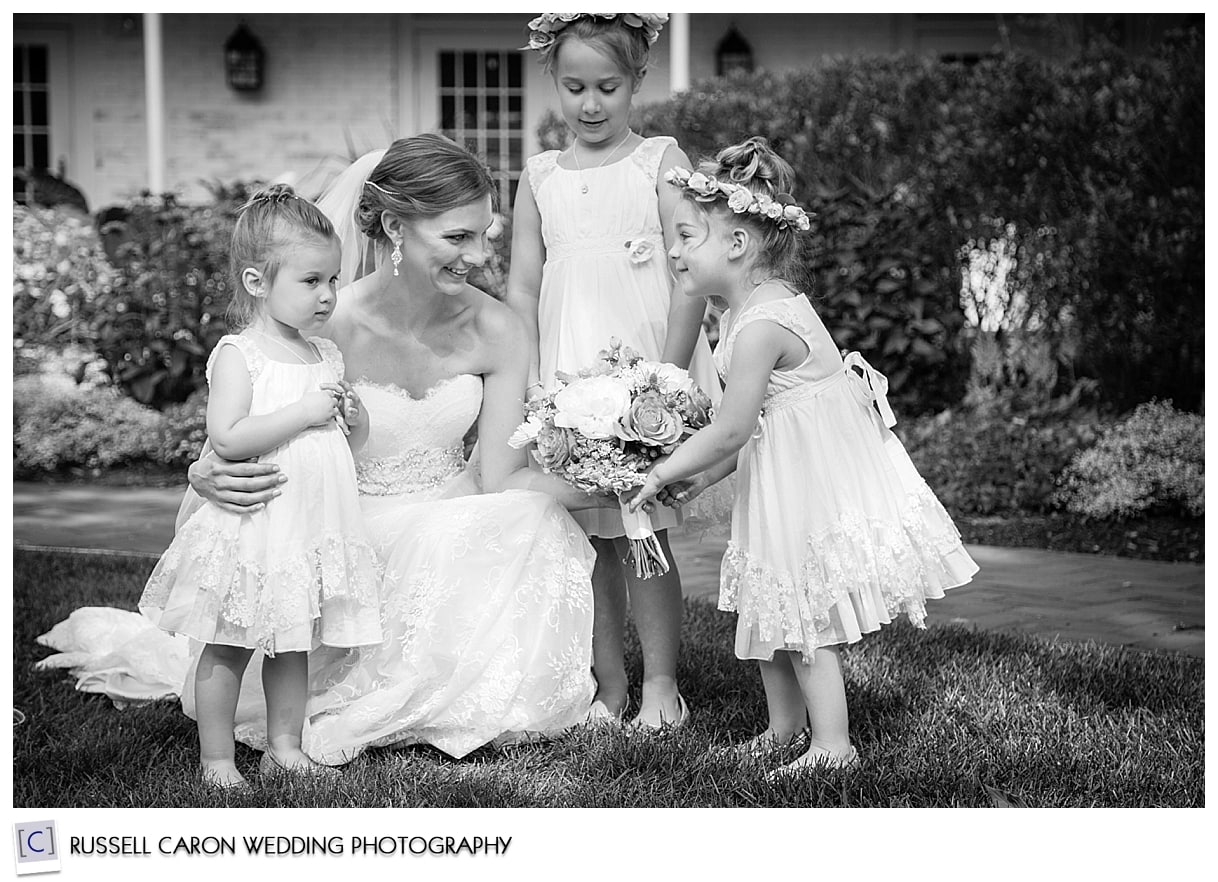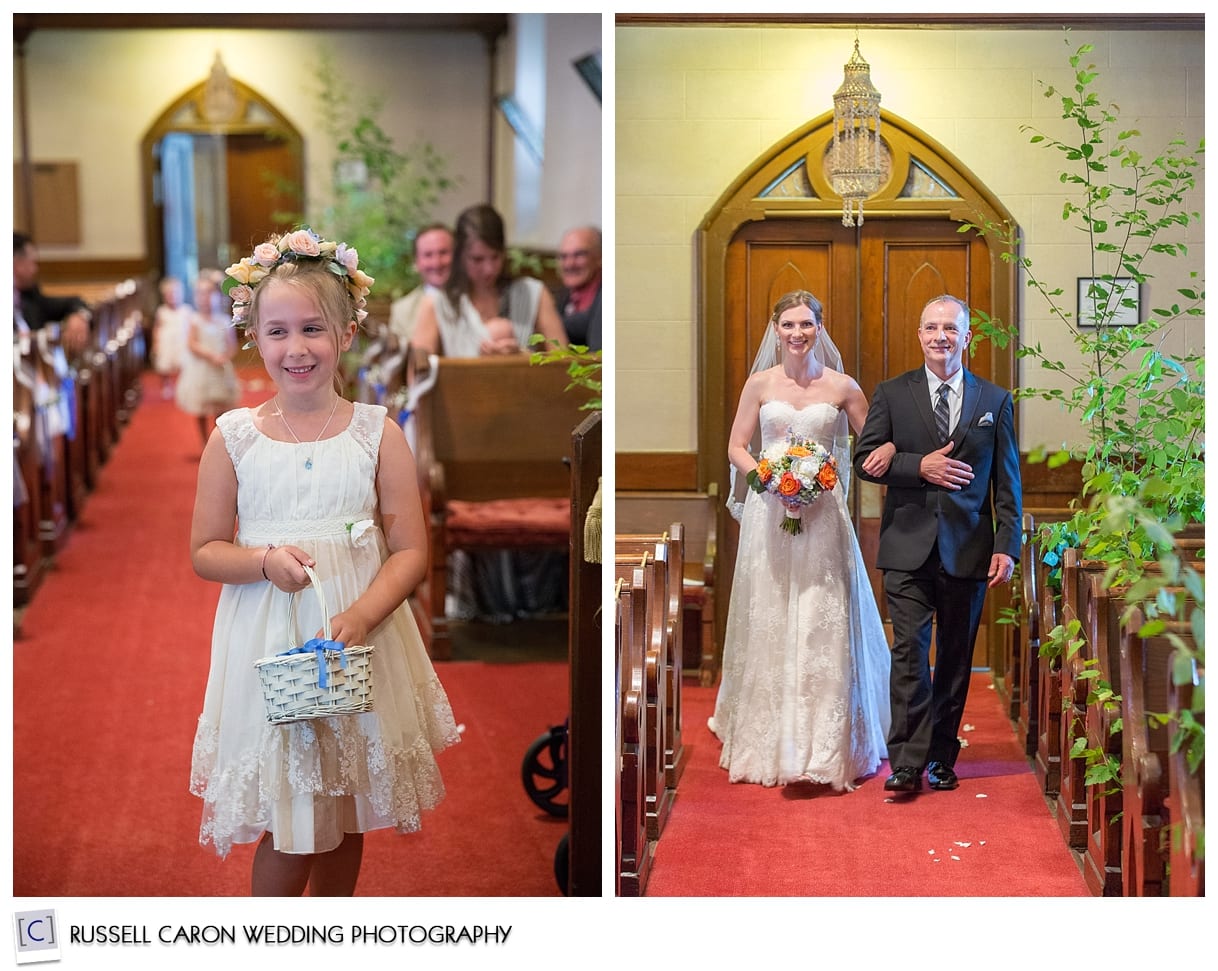 The First Congregational Church in Amherst was a beautiful church for the wedding ceremony.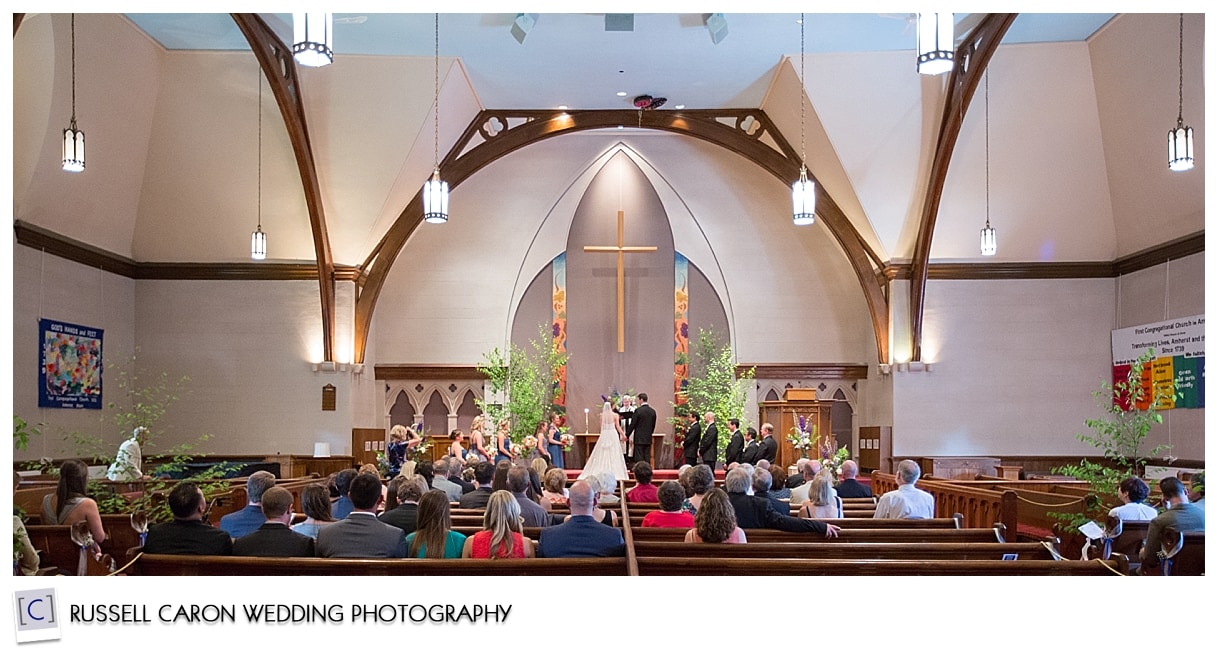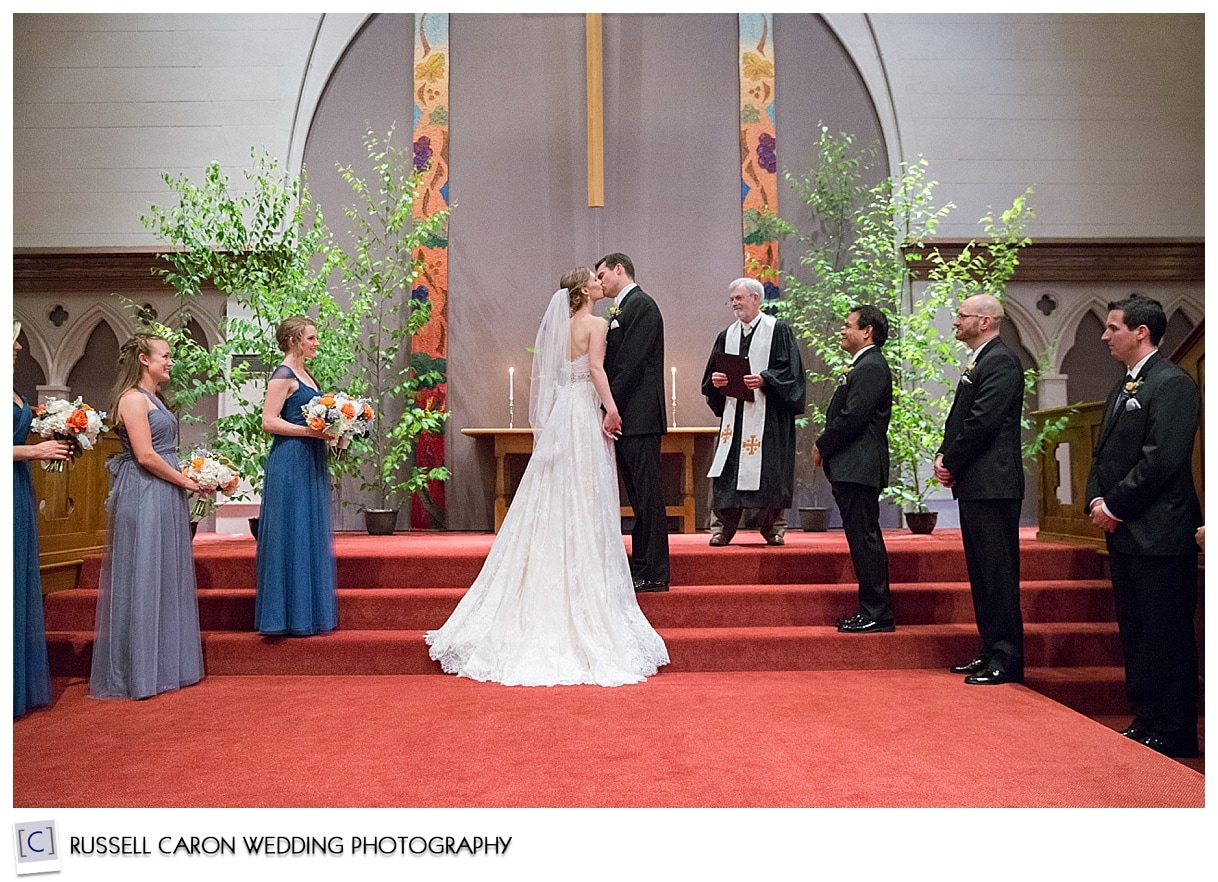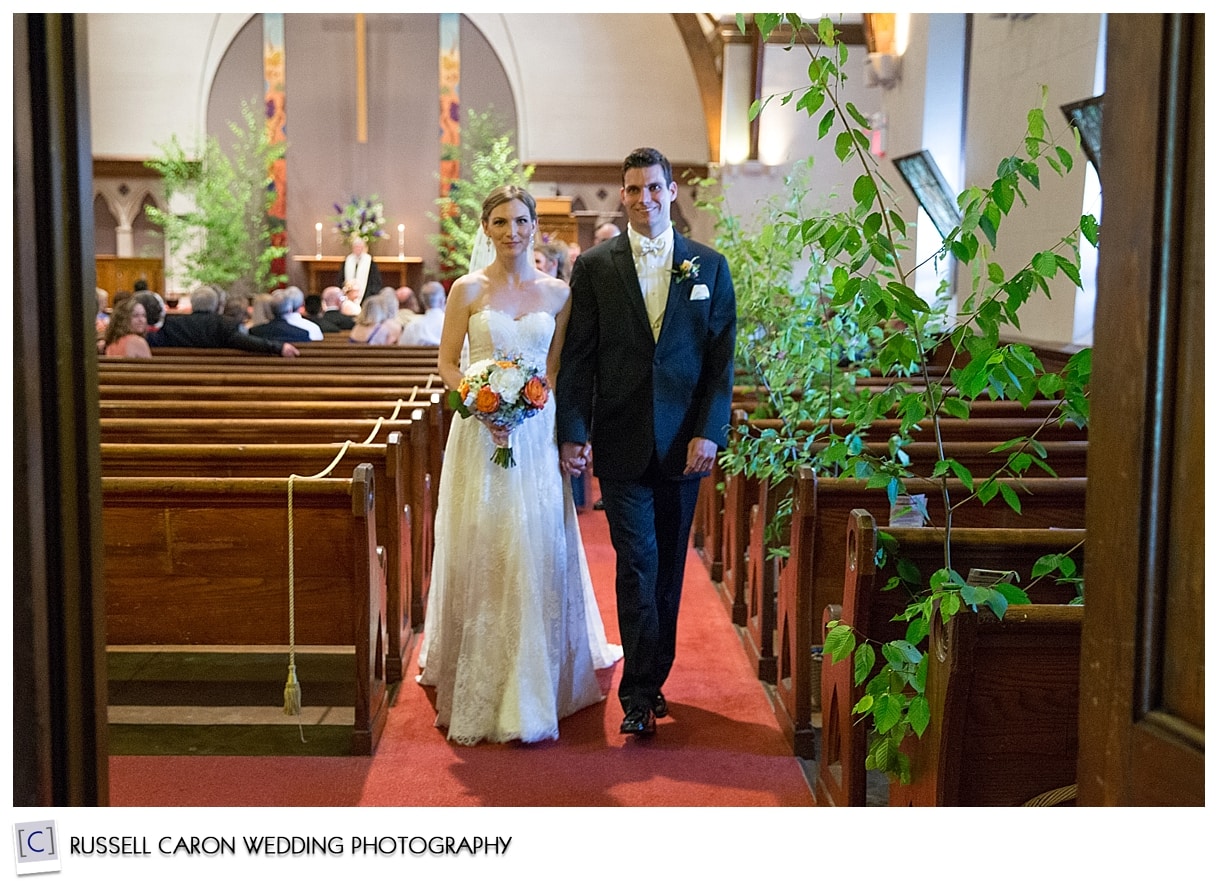 Leaving the church, light was beautiful everywhere we turned.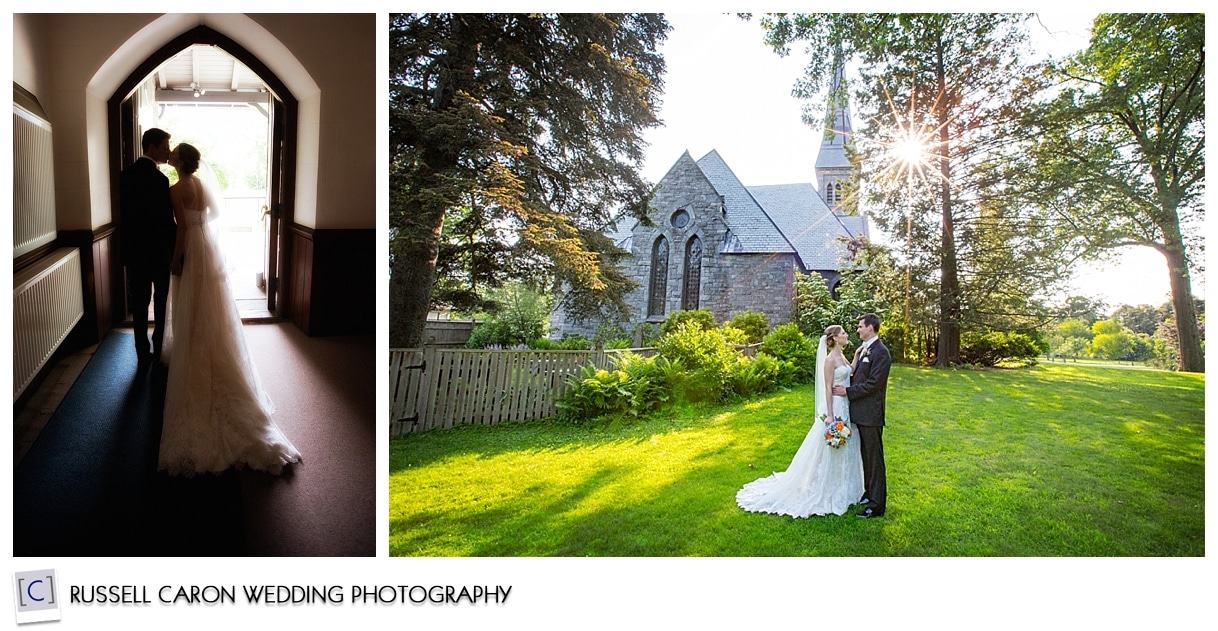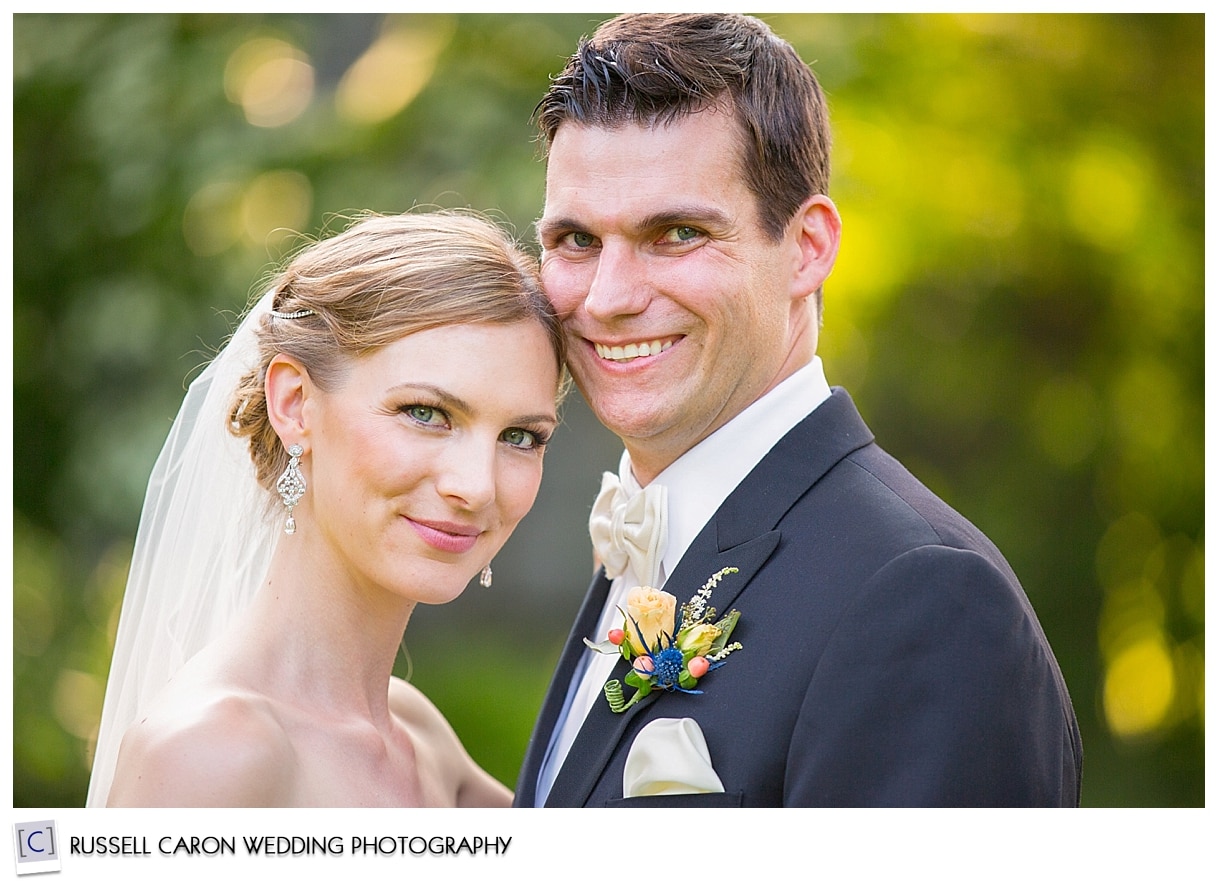 Leah and Will during a quiet moment after the ceremony, in a garden on the side of the First Congregational Church, below.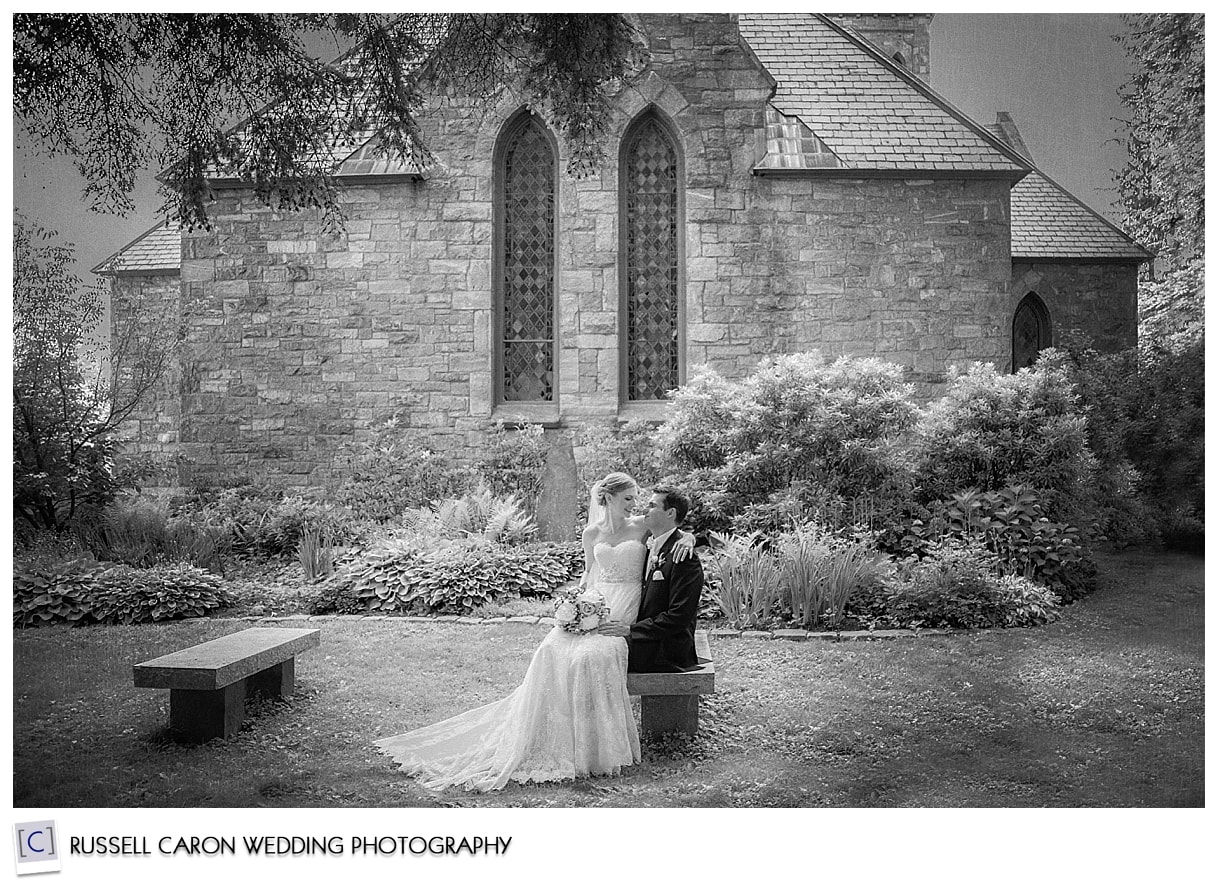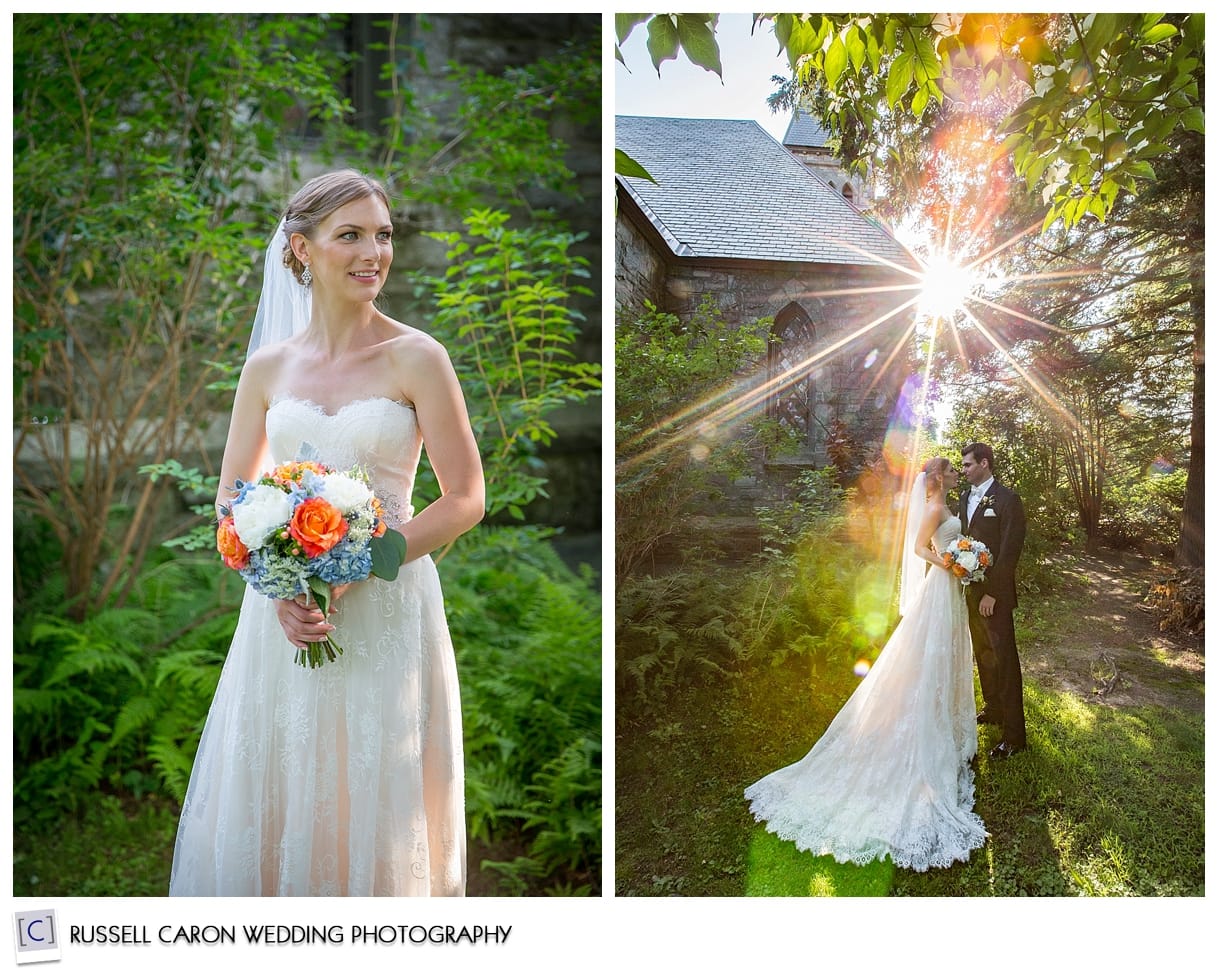 And a fun moment inside the colorful church.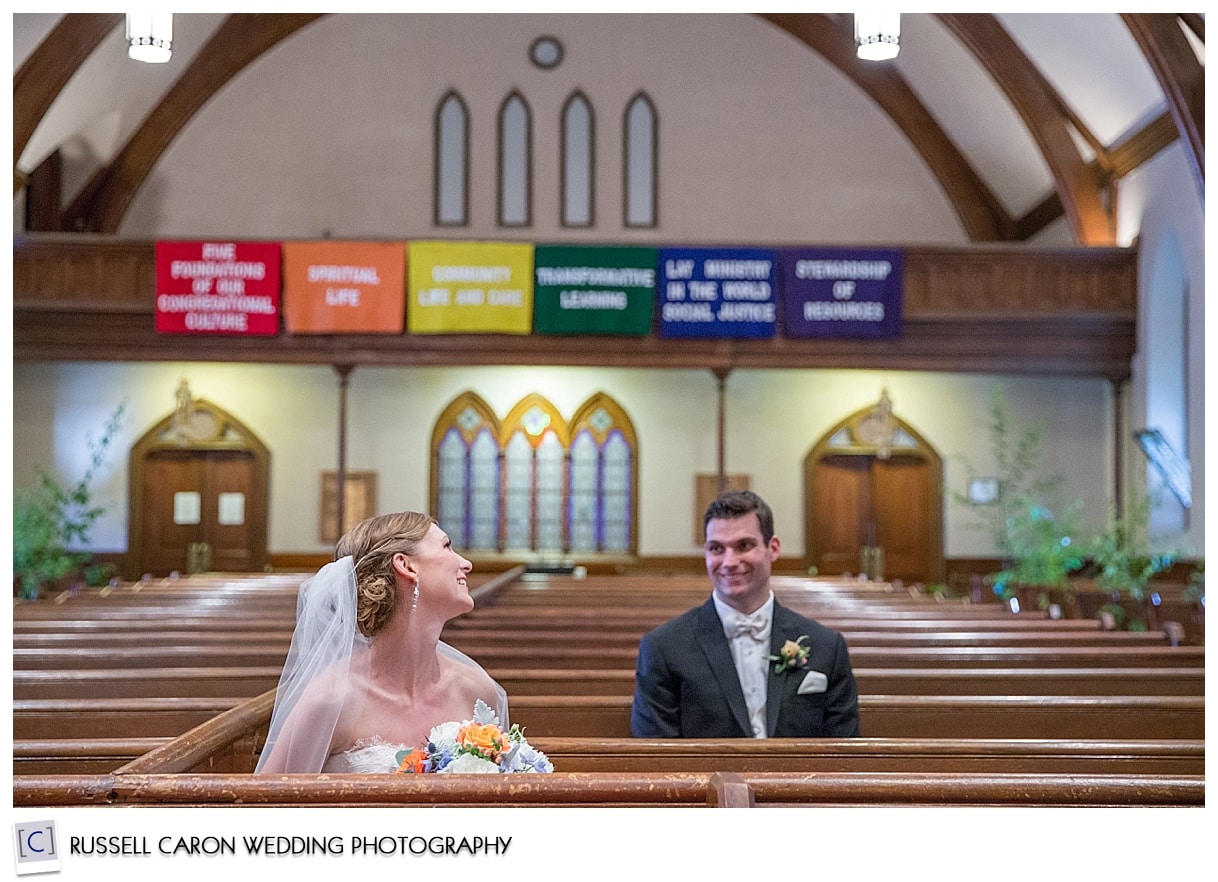 Back at the Lord Jeffrey Inn, the bridal party celebrating on the rooftop deck, below.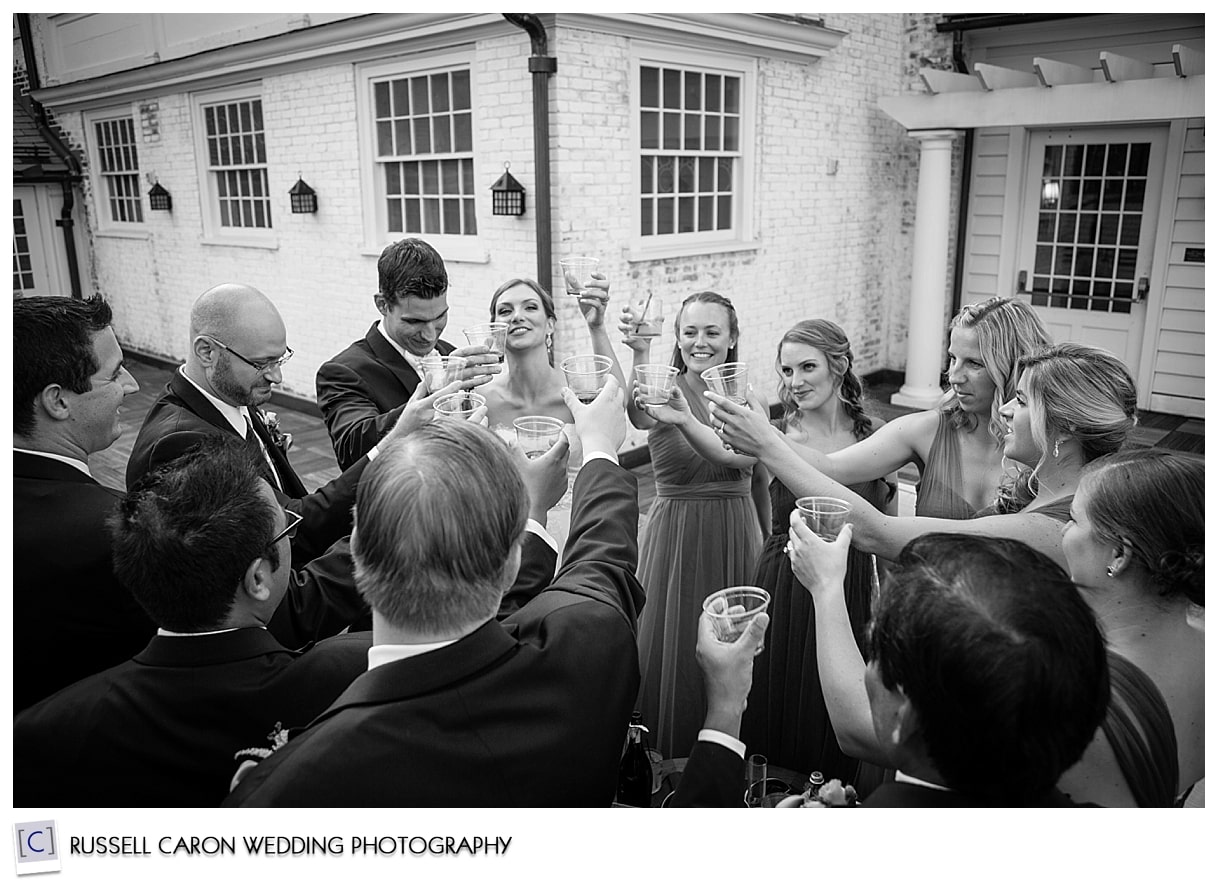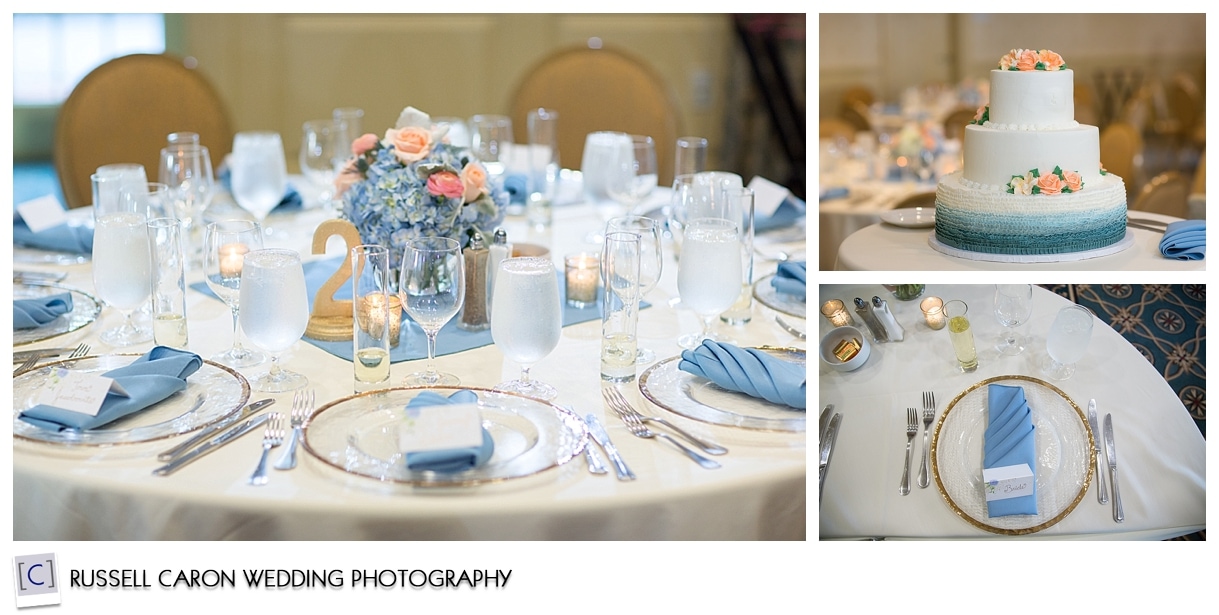 The grand entrance of the Mr. & Mrs.!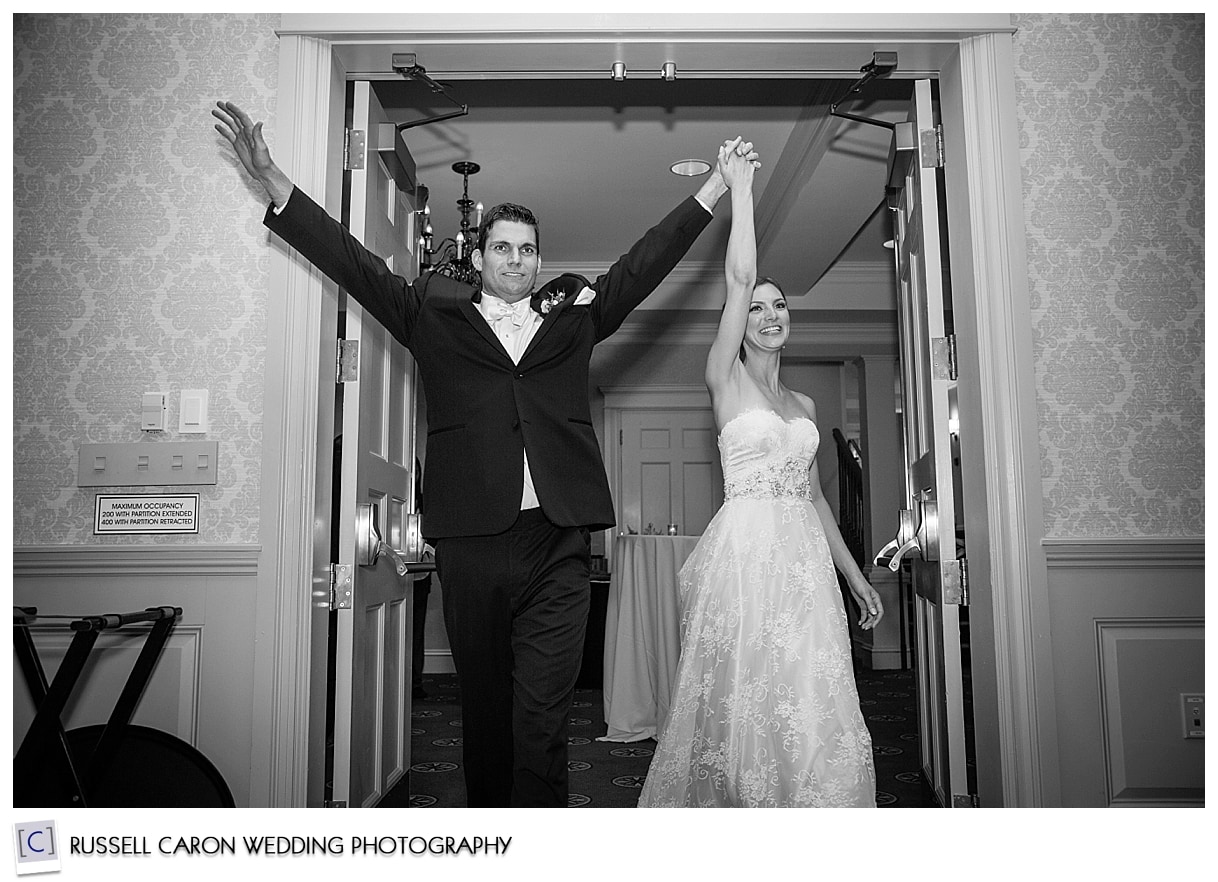 First dance: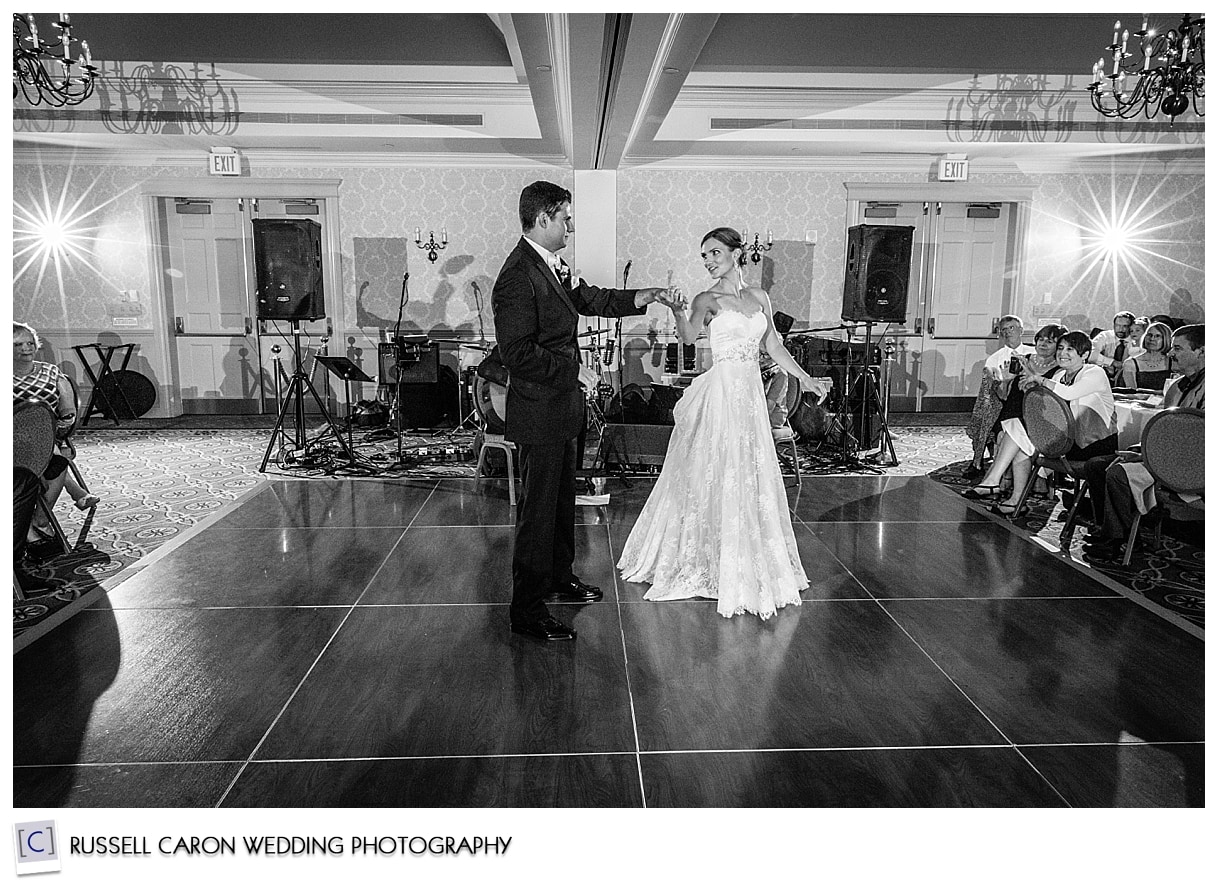 Toasts:

And, cake cutting: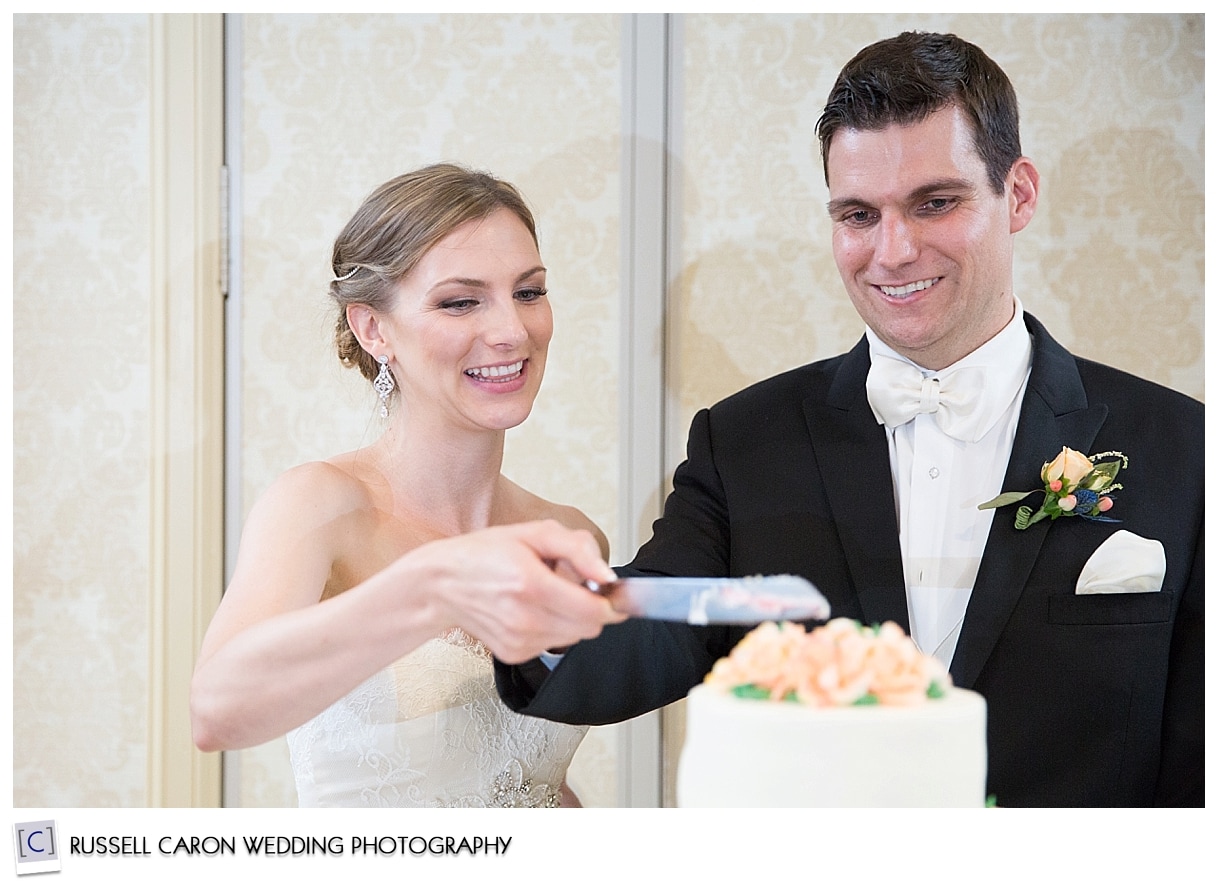 Father-daughter dances are all about pride and happiness.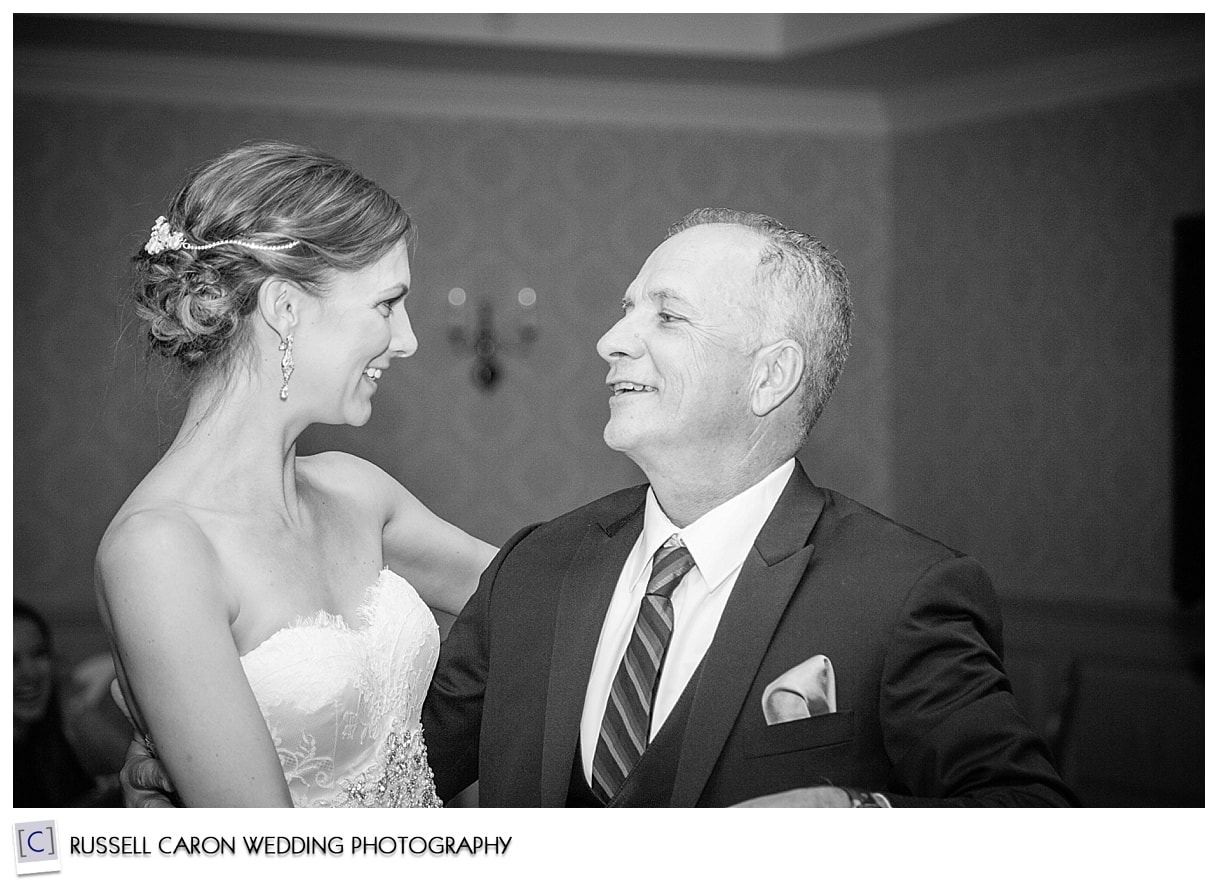 Leah and Will alone in front of the Lord Jeffery Inn at dusk, below.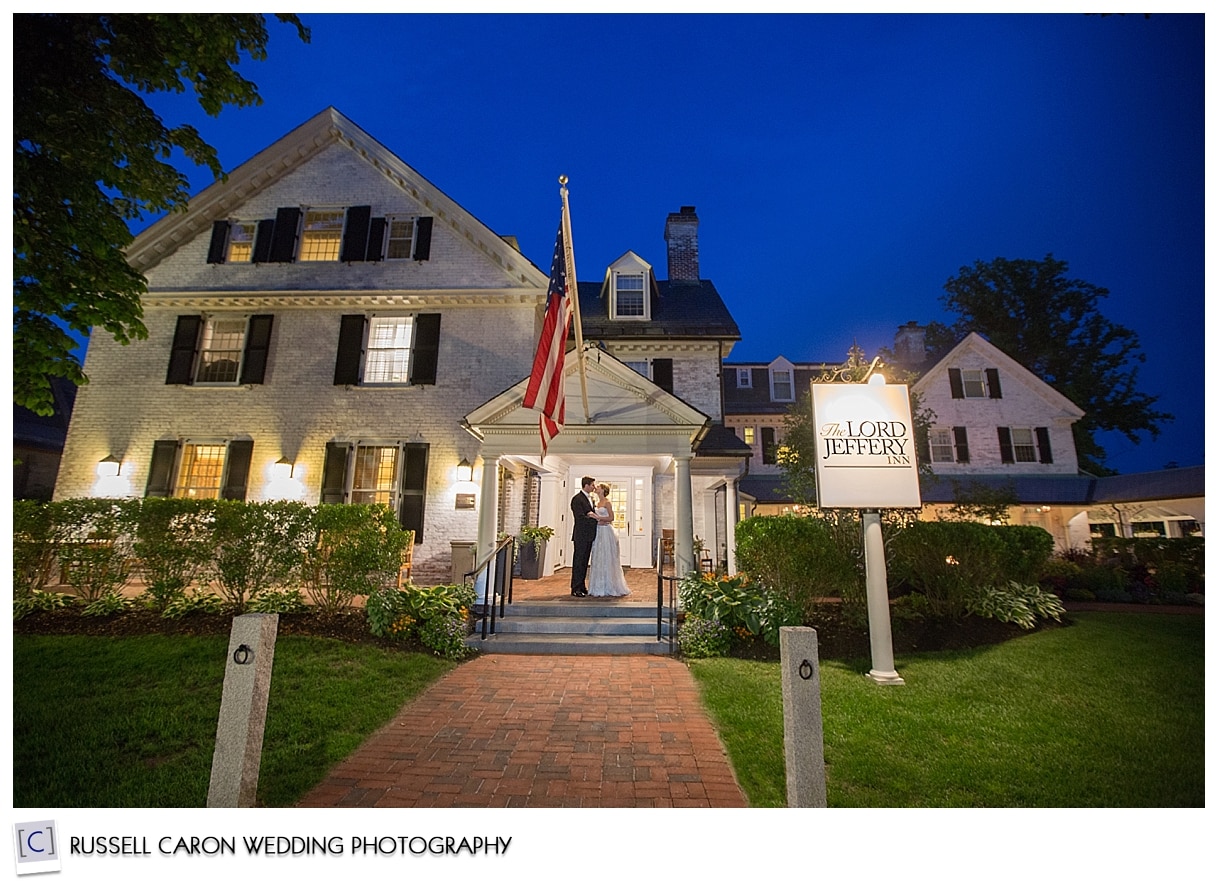 Dancing fun thanks to the great music of The Surly Temple band, below.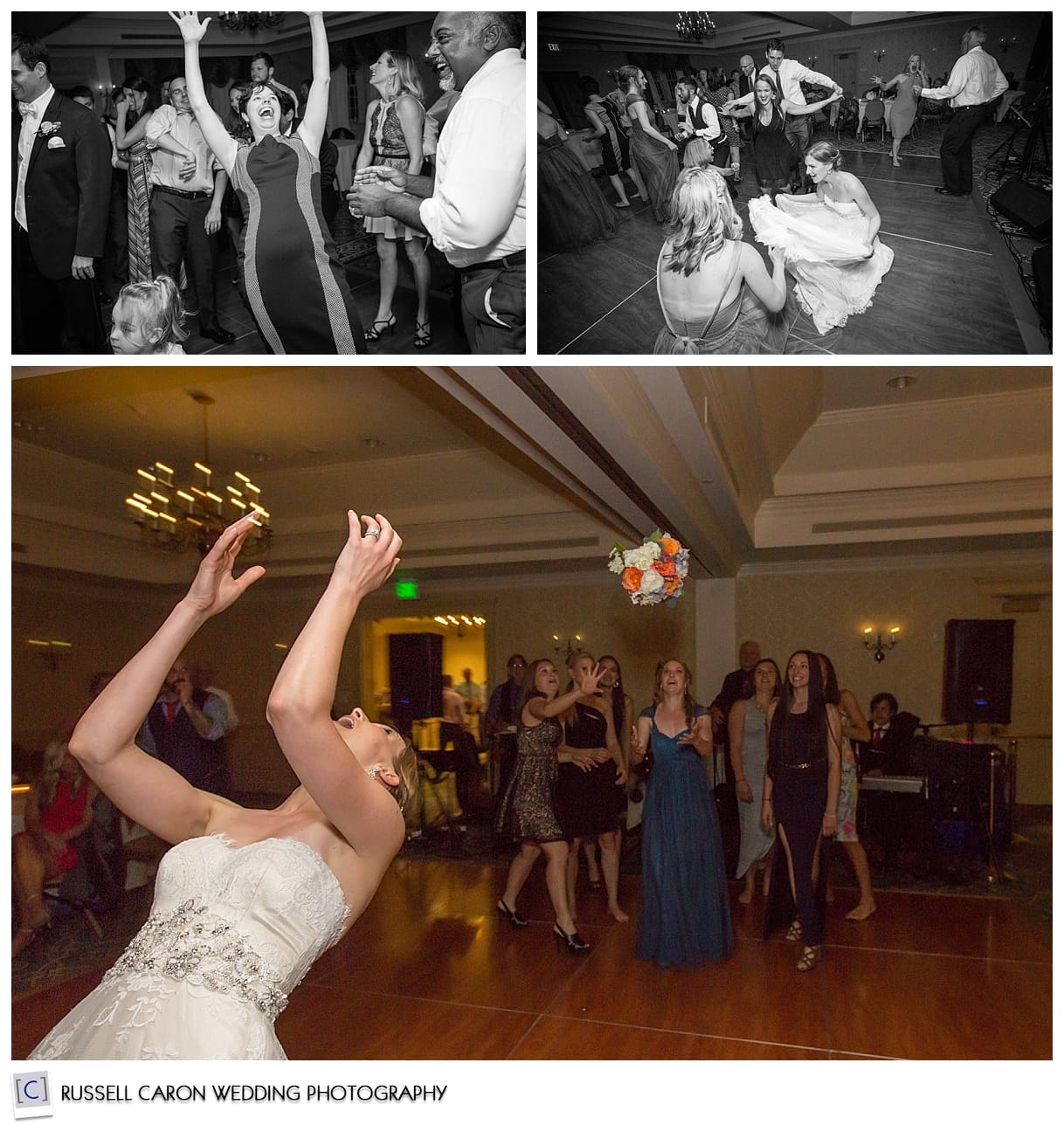 Leah and Will, alone for a few moments later in the evening in the below 2 panels.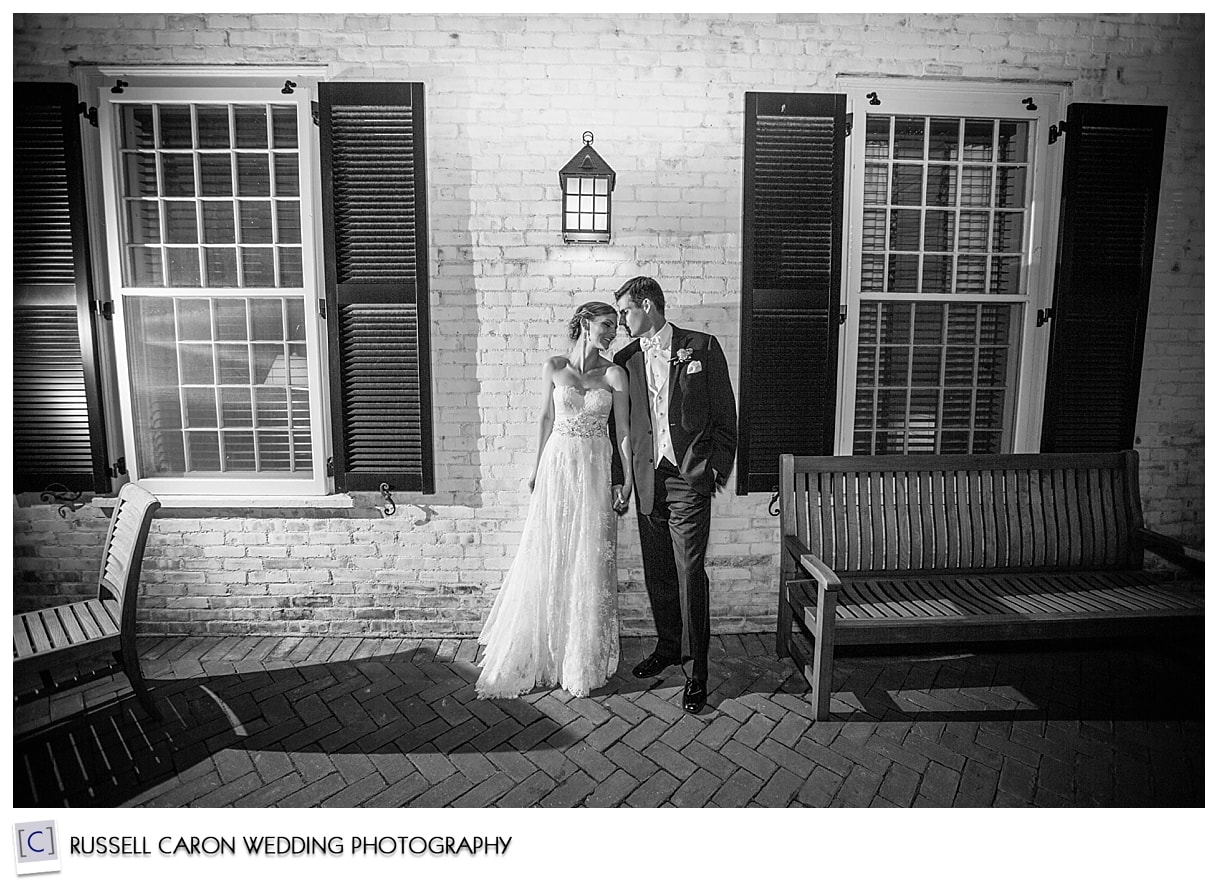 It's always fun to end your wedding with an arch of sparklers, below.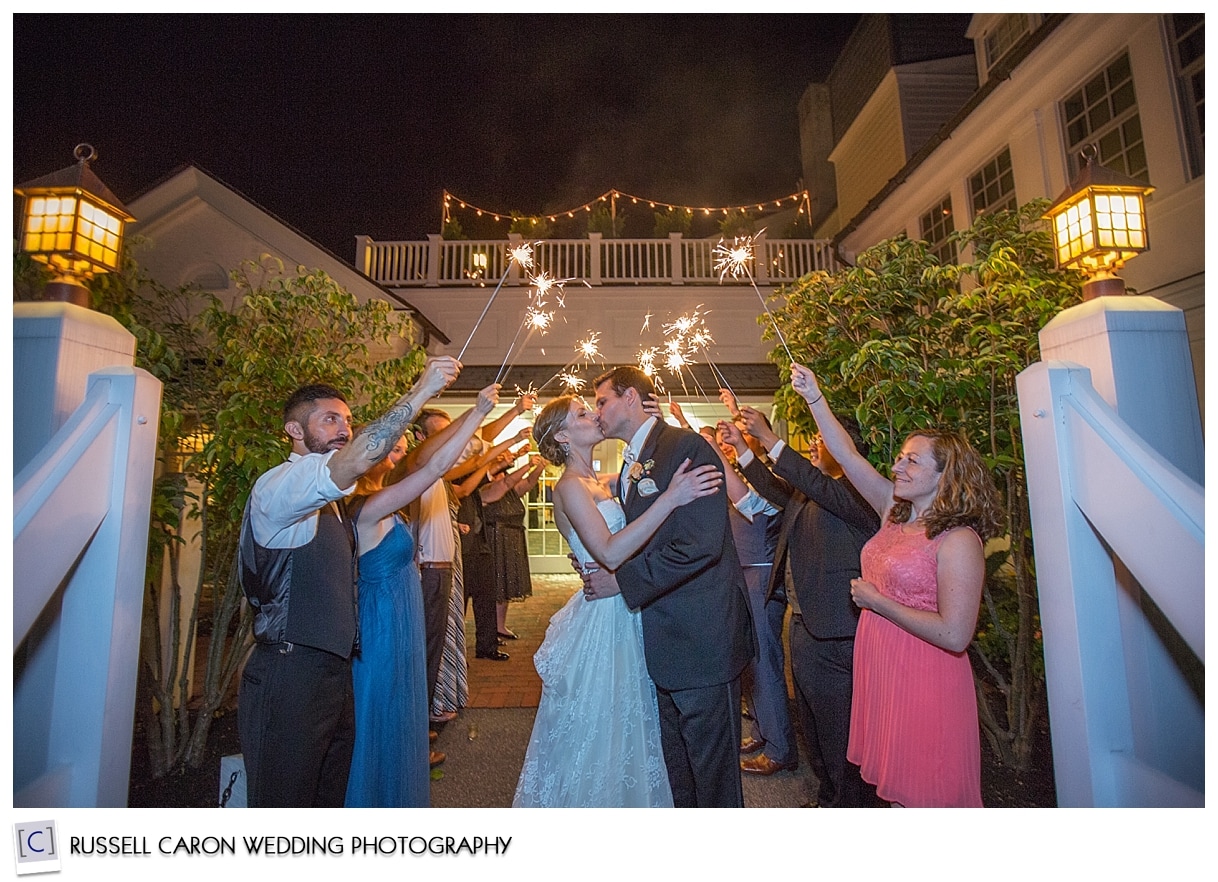 Please share and/or comment if you enjoyed this post on New England wedding photography featuring Leah and Will's wedding day. Thank you!
Maine wedding photographers, Russell and Liz Caron, specialize in New England wedding photography, and would love to be involved in your wedding day. Feel the love as this dynamic wedding photography team effortlessly capture each of your cherished moments, producing natural poses and unparalleled art for your special day. Whether you're having a Lord Jeffery Inn wedding, like Leah and Will, or a tropical wedding at a Caribbean resort, we would love to join you and create lasting memories for years to come. For more information, please contact us right away!
Venue: Lord Jeffery Inn
Photographer: Russell Caron Wedding Photography
Wedding gown: Ellie's Bridal Boutique
Band: The Surly Temple
Florist: Forget Me Not Florist