Point Lookout Wedding Photographers | Weddings in Northport Maine
Mackenzie and Josh had a busy week last week, graduating as M.D.s, moving to a new state, Kenzie's birthday, then culminating with their wedding at Point Lookout in Northport, Maine. Yet through it all, they remained relaxed and easy going. Here is their wedding story, as seen through our cameras. Jumping ahead for a moment to this idyllic and pastoral setting at a classic New England-esque barn. We love the light and textures this made for us a we photographed our highly-achieving couple an hour or so before their vows. Yes, they did a first-look, which we wholeheartedly love for the options doing so affords us, as their Point Lookout wedding photographers.
Kenzie and Josh's Wedding Day at Point Lookout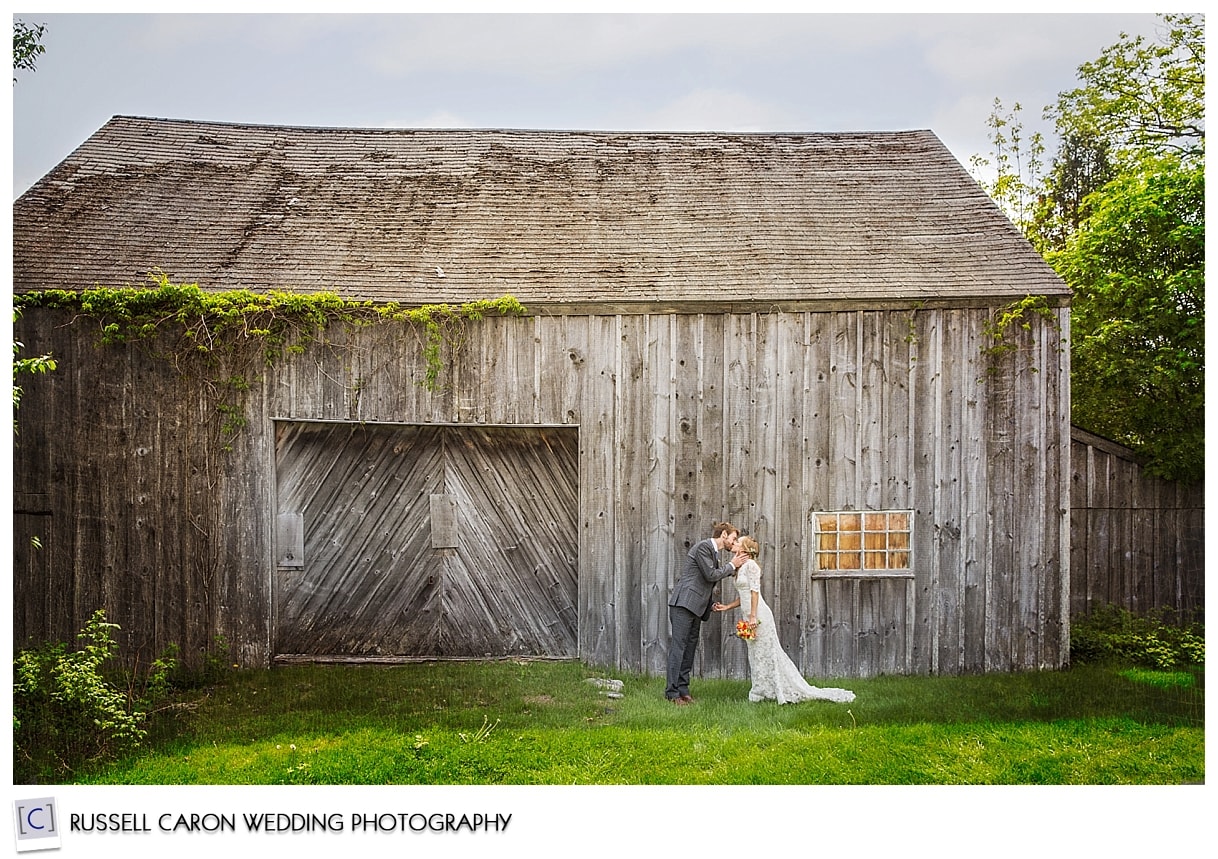 Their rings were stellar and beautiful to photograph.  We love that Kenzie's middle name is 'Joy".  How fitting could this be?

Mackenzie wanted to ensure that she was comfortable on her wedding day, so she chose to wear ankle boots (below), a smart move!

The bouquets provided a great splash of color in the otherwise nearly white room we used to photograph Kenzie's beautiful gown.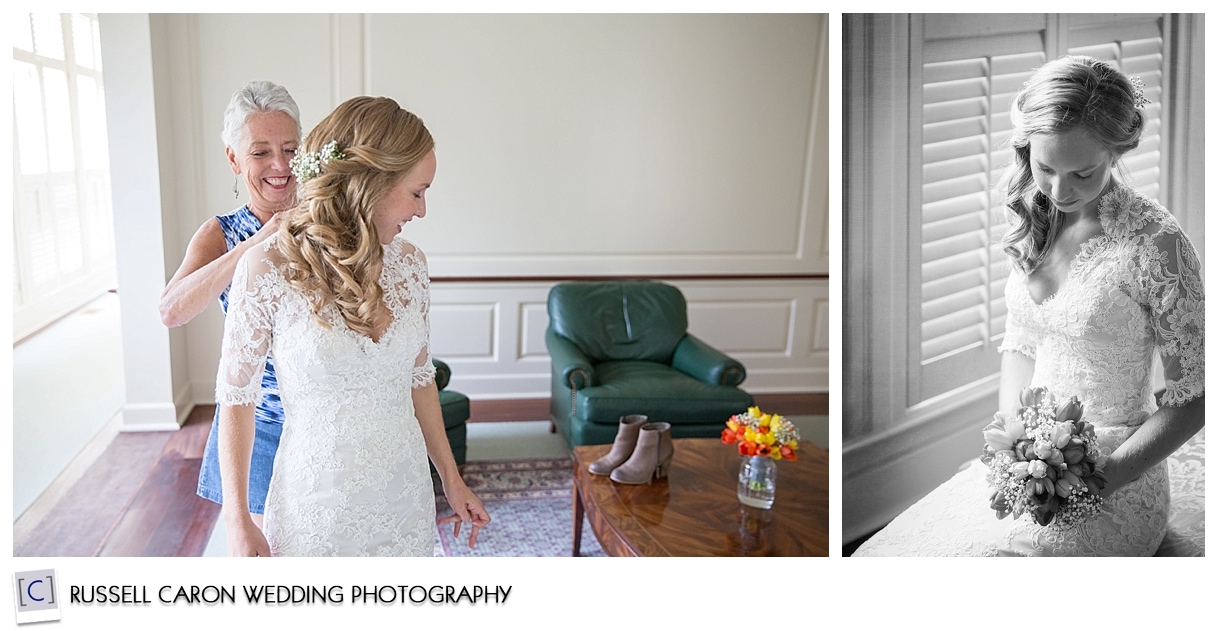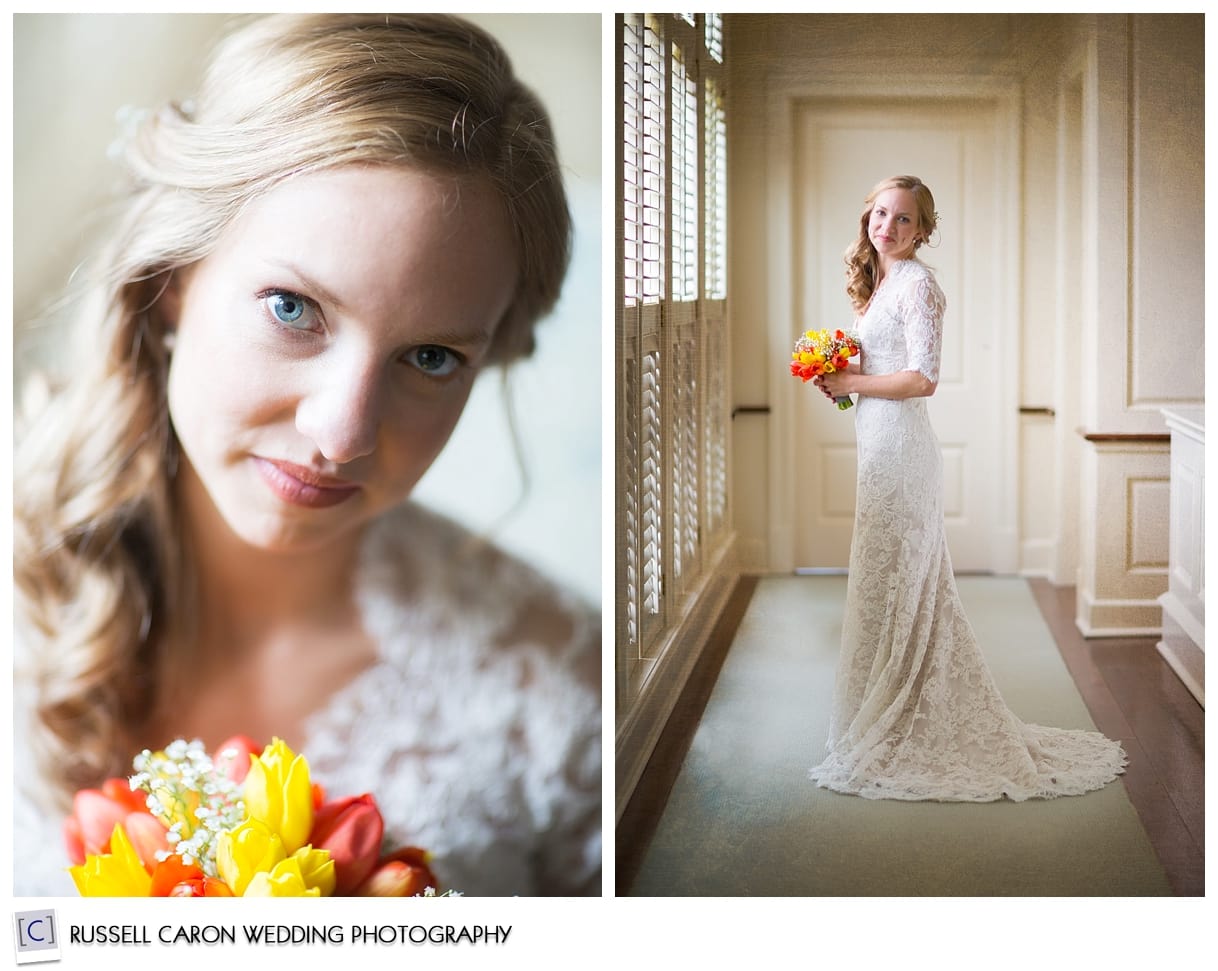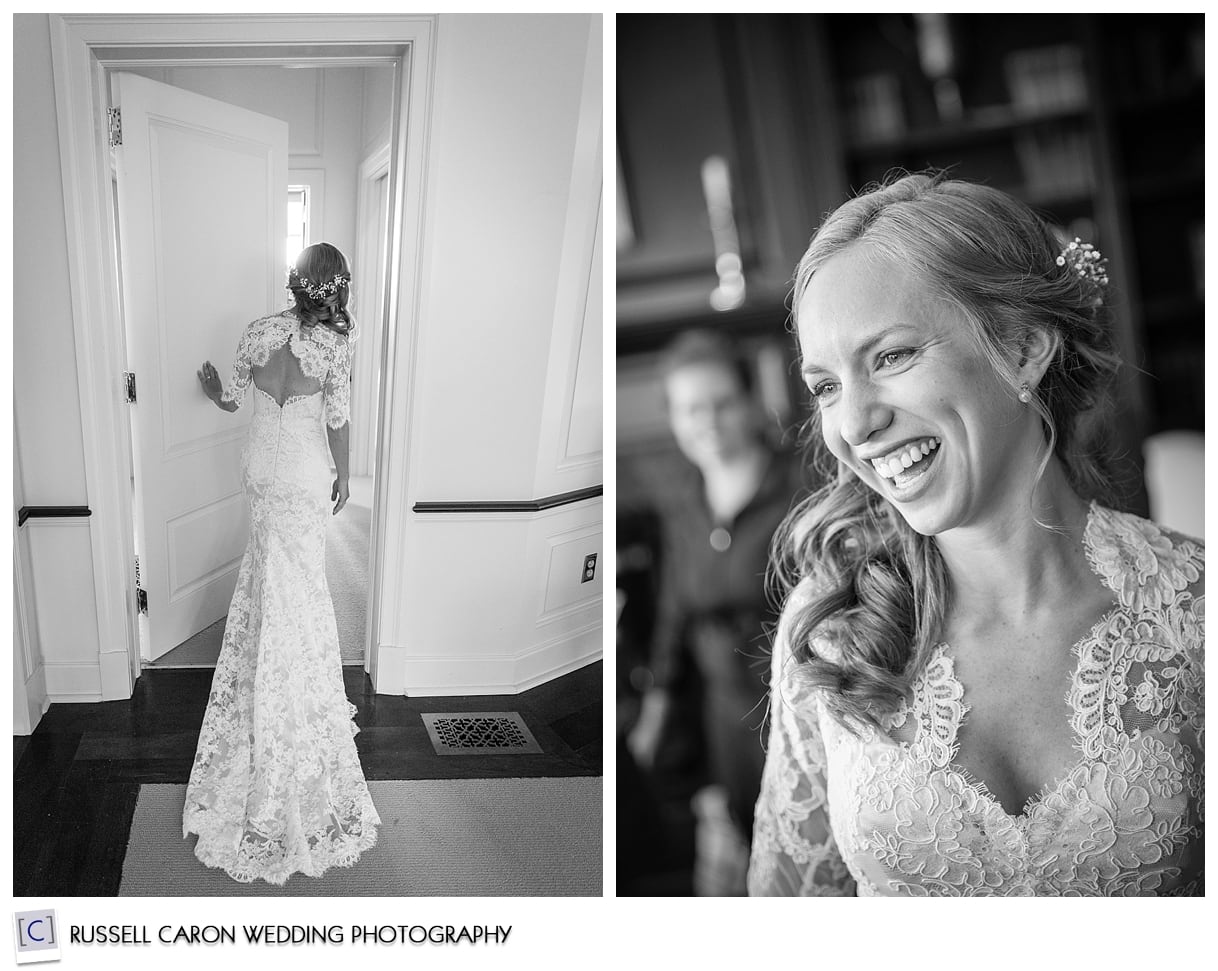 Wedding day first look photos never fail to tug at our heartstrings, and Mackenzie and Josh's was no exception! (Below)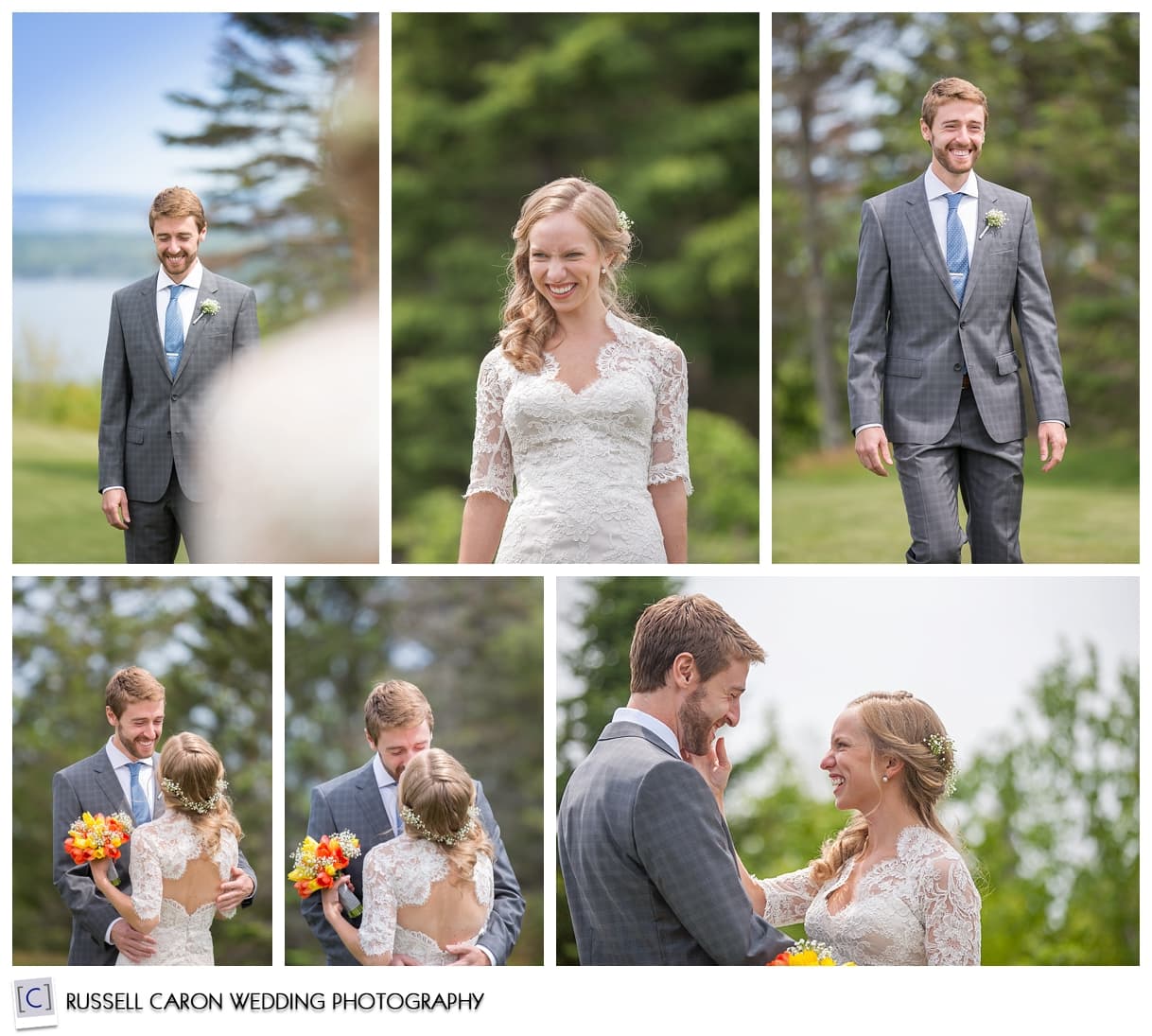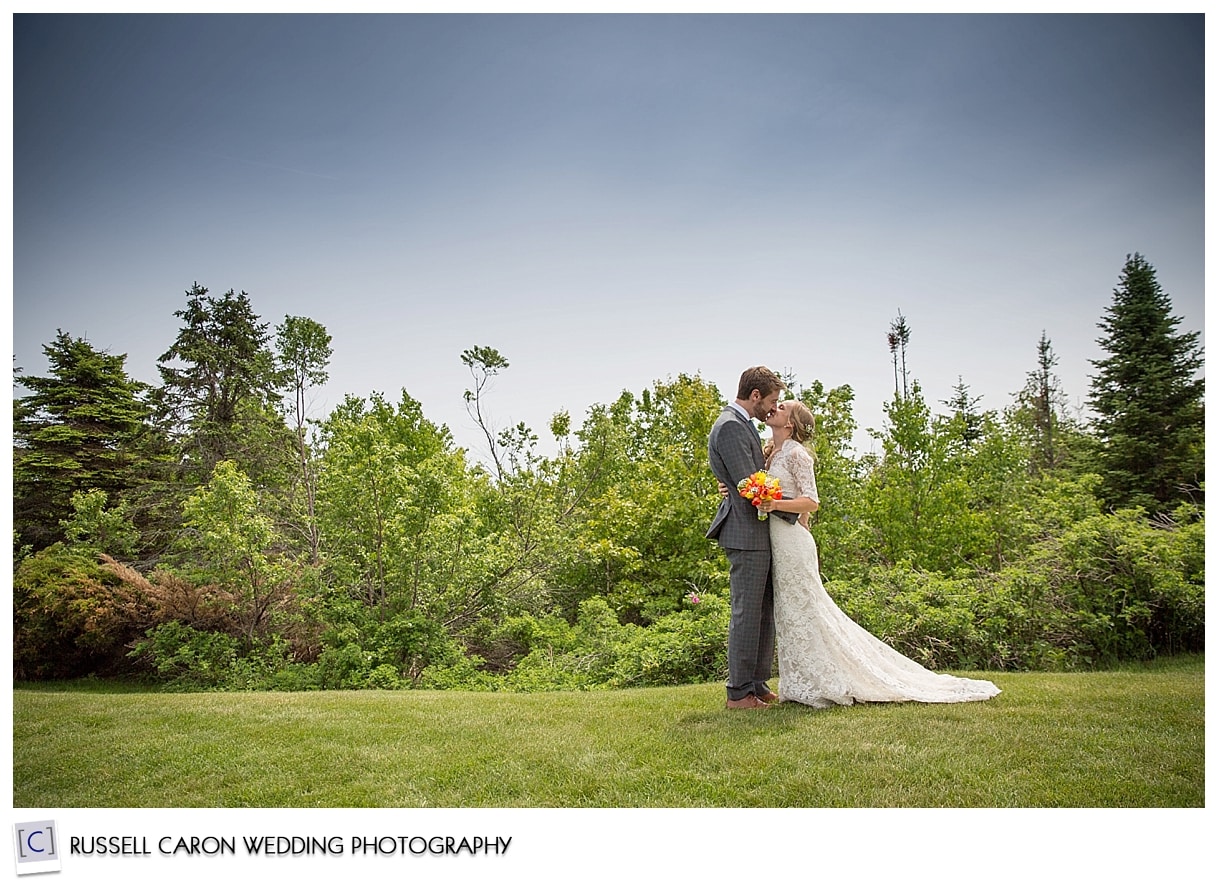 Kenzie had long orchestrated this special surprise for Josh; so we worked together to ensure we could be in the right place at the moment of reveal of the surf board.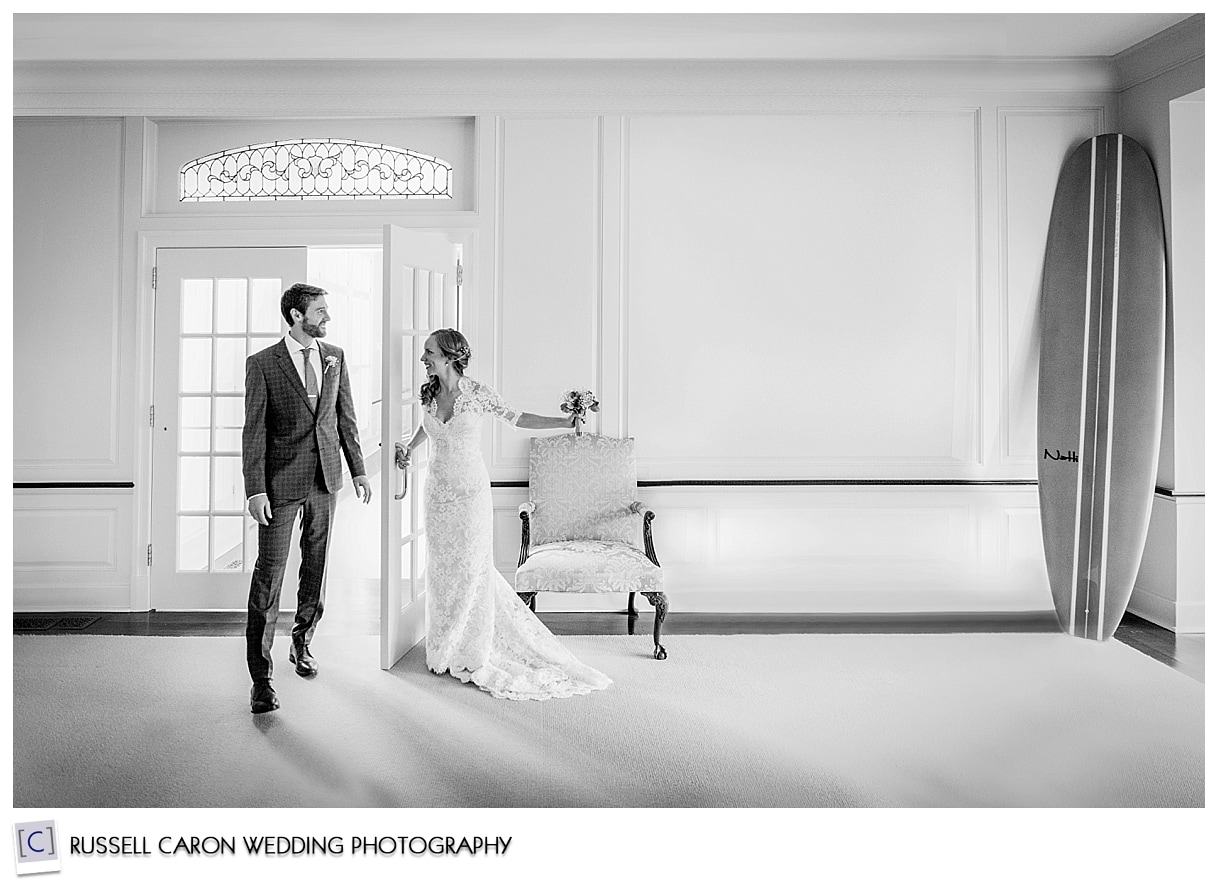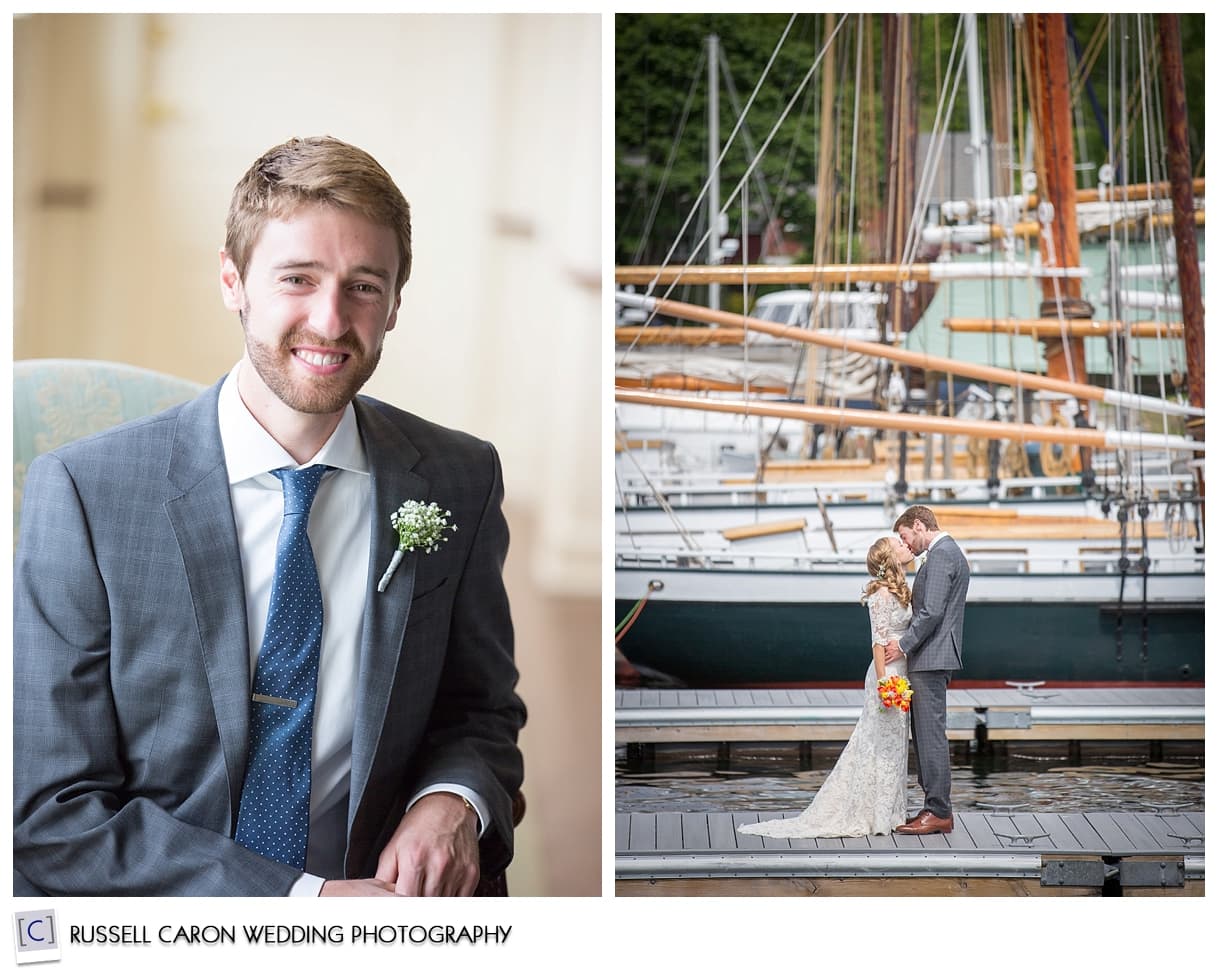 Mackenzie and Josh gave us time to have fun in-town Camden, Maine. (above, right; below two panels)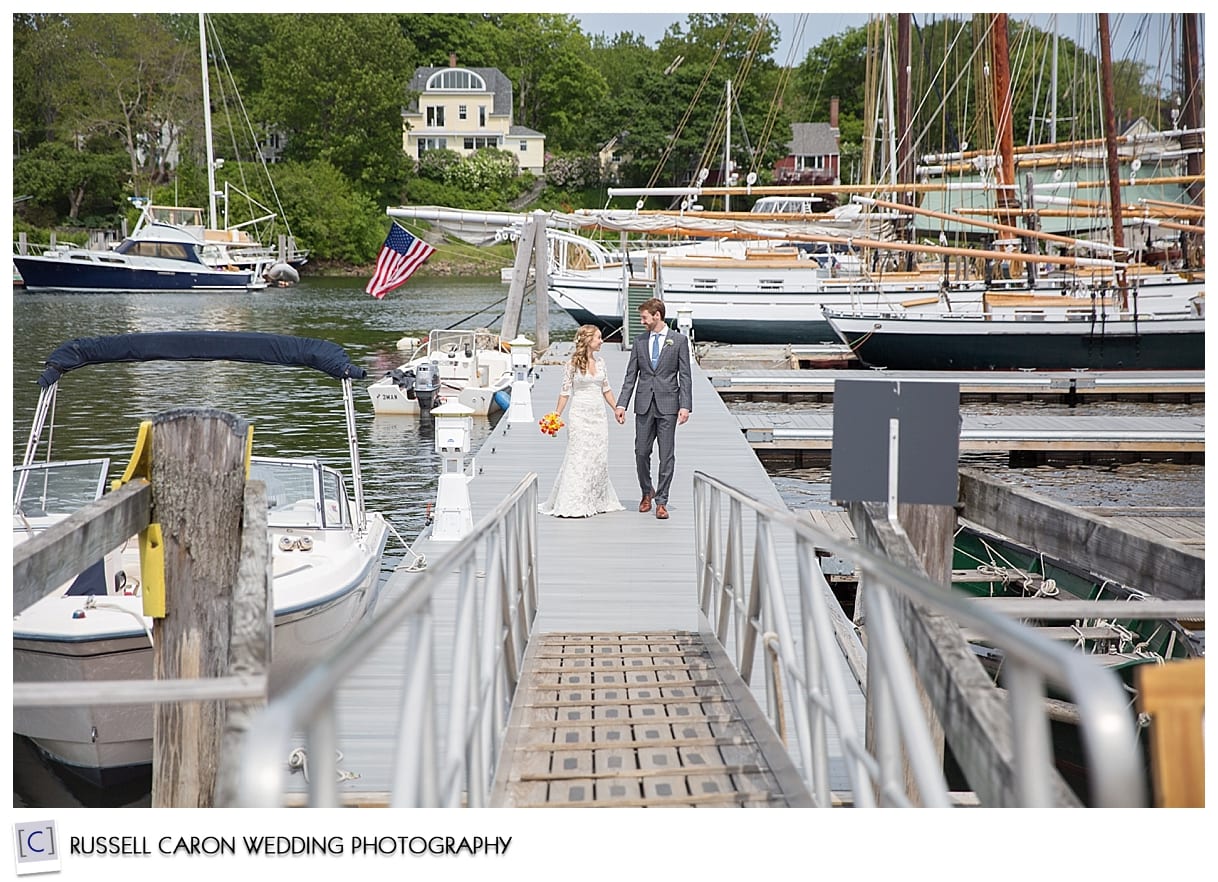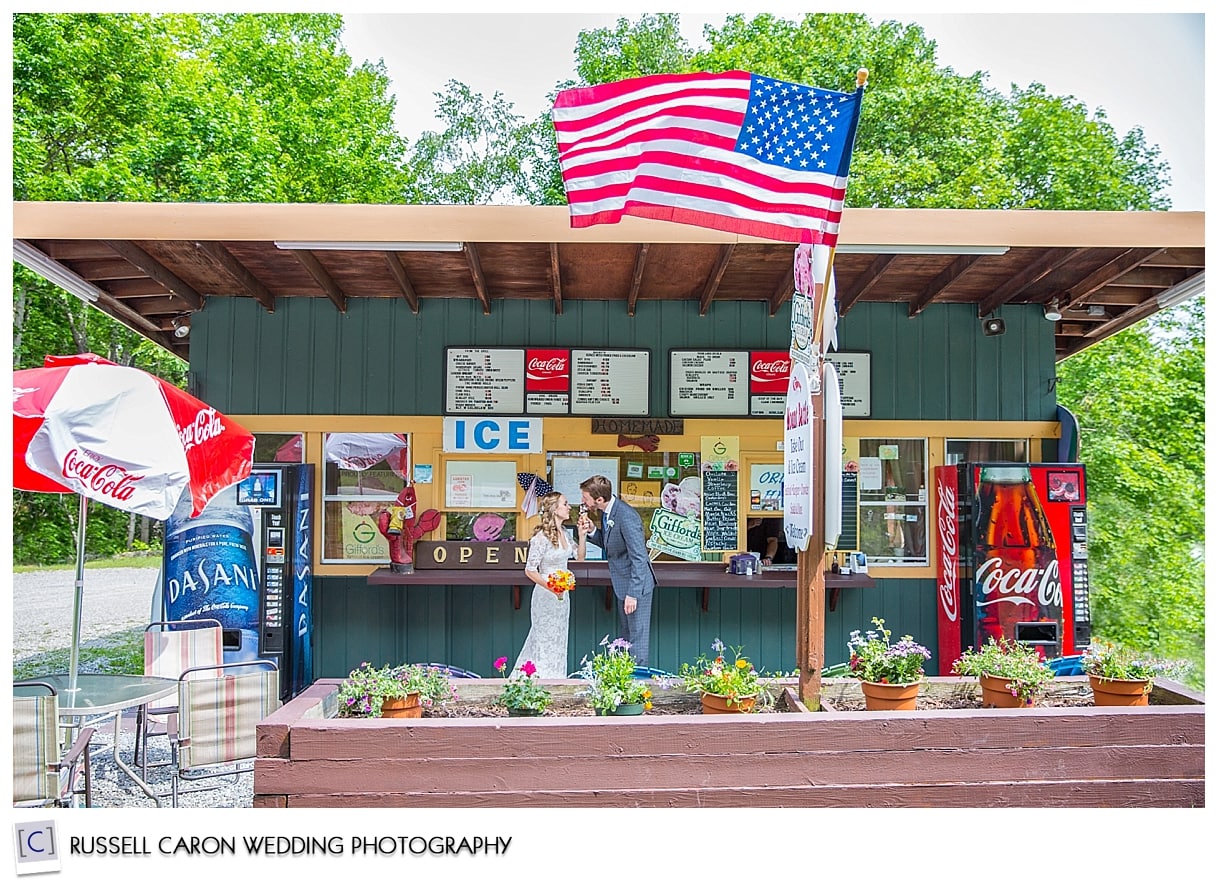 The Islesboro ferry was returning to Lincolnville as we photographed this cute couple from a nearby bridge.  Couples tell us how they love our interspersing long-range shots like this where they are but a tiny percentage of the overall scene-setting view.  We love making these images as much as they love having them!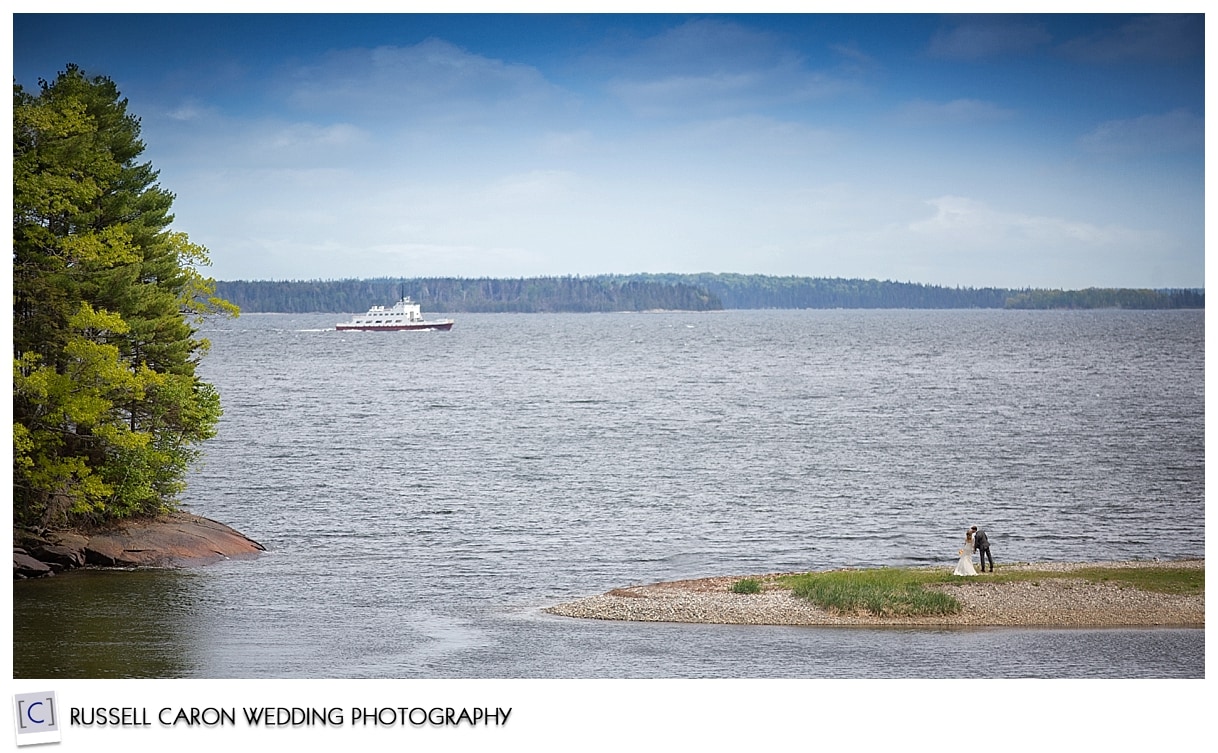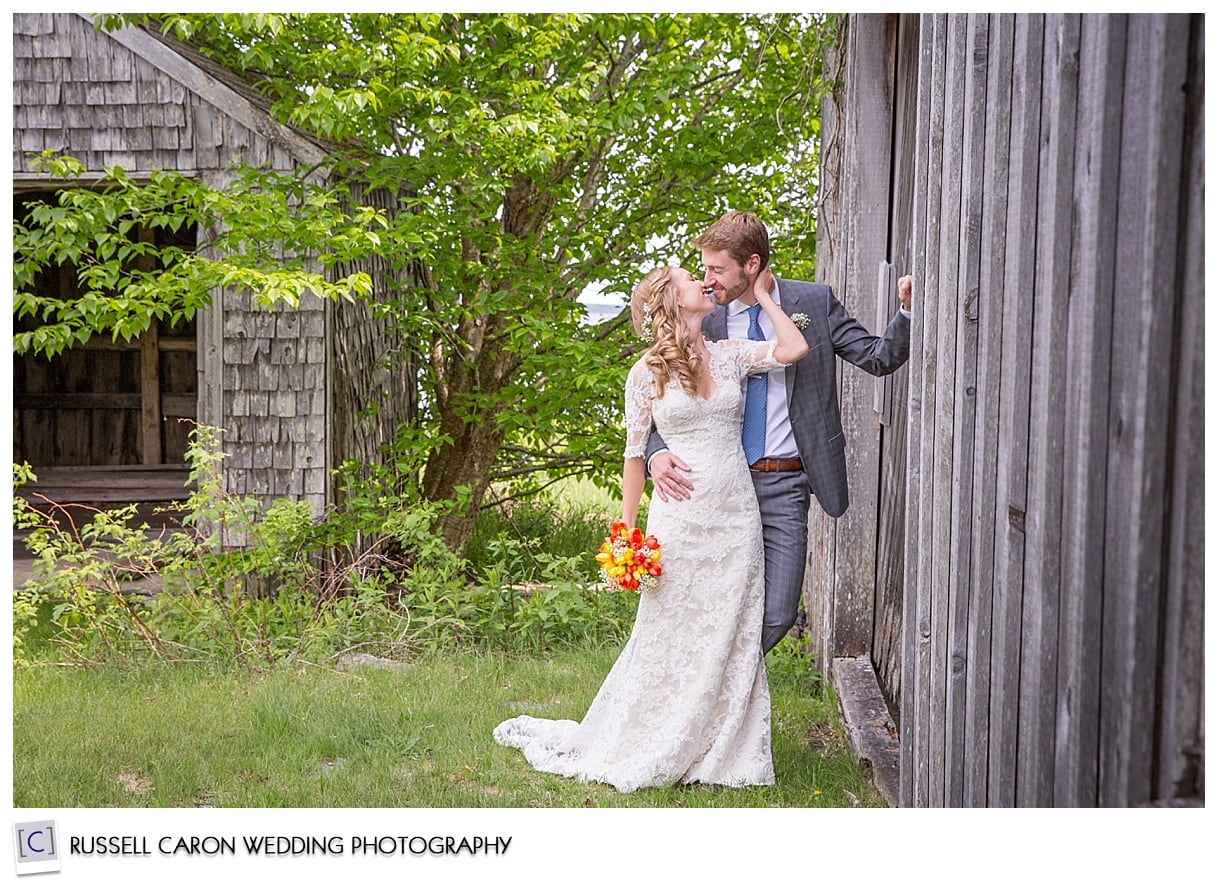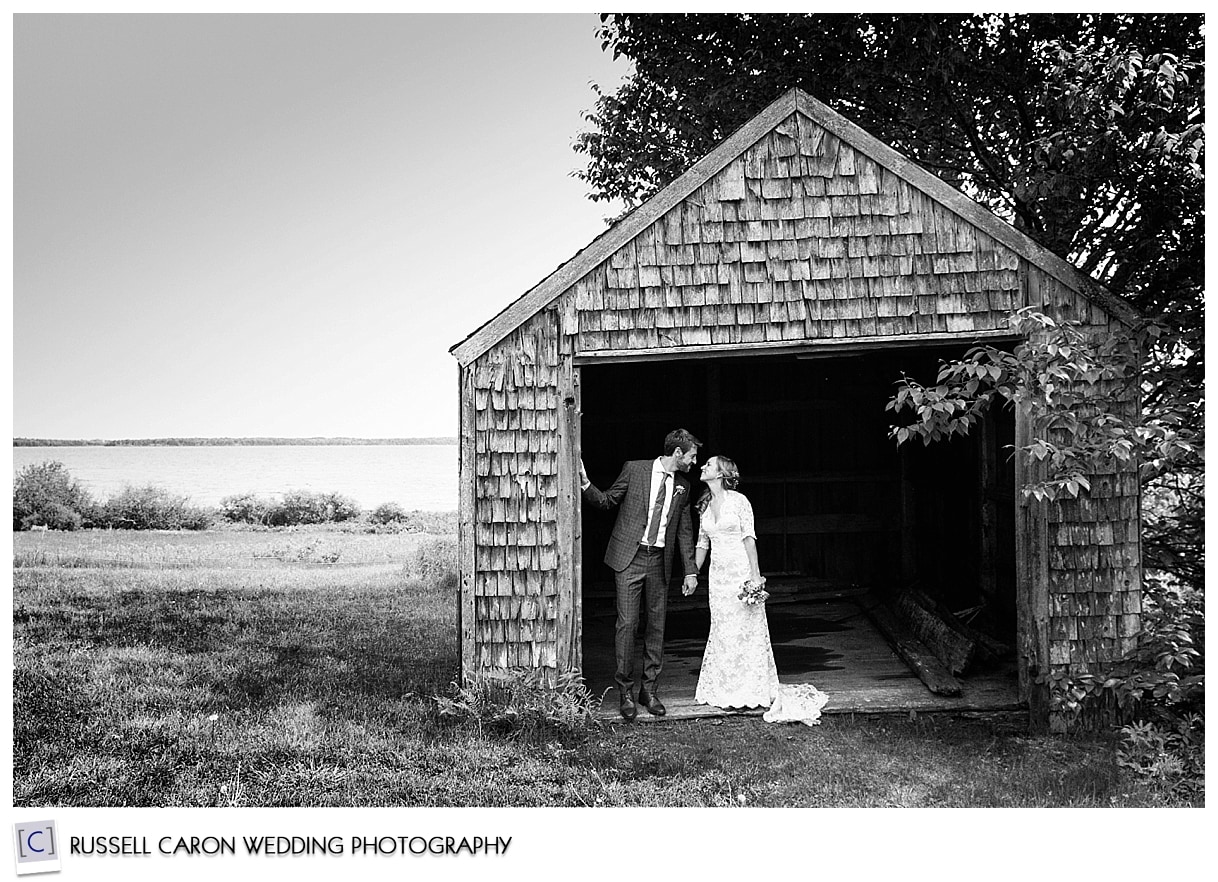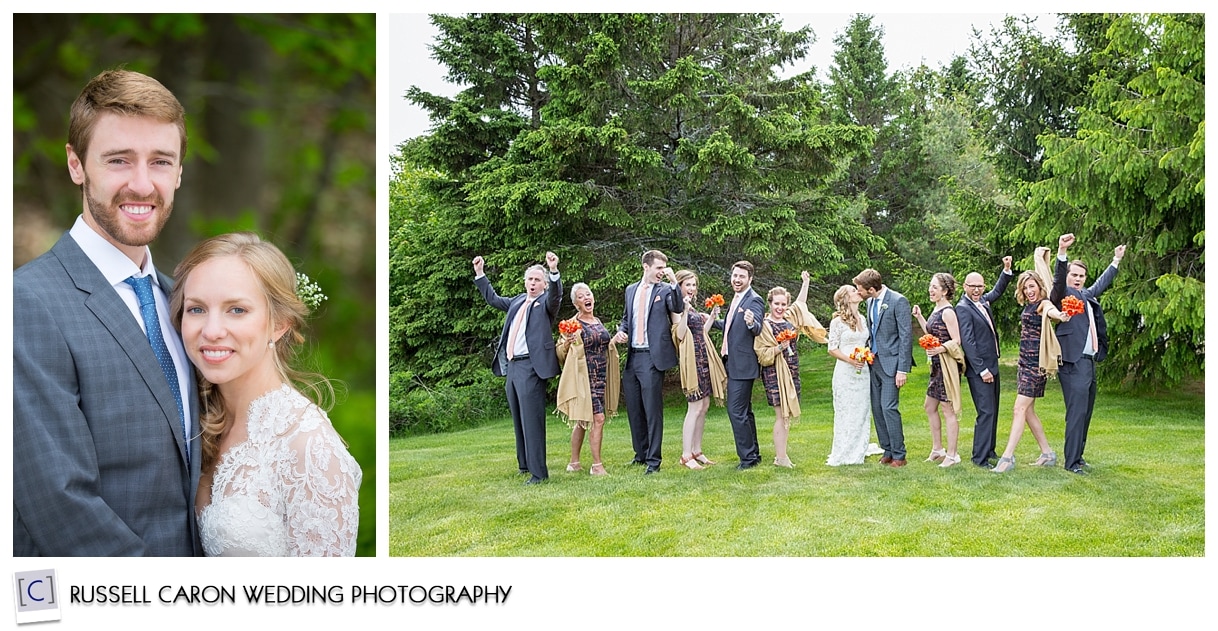 The late afternoon ceremony was in beautiful sunshine, though it was quite breezy at times.  Still, it was a comfortable day all around.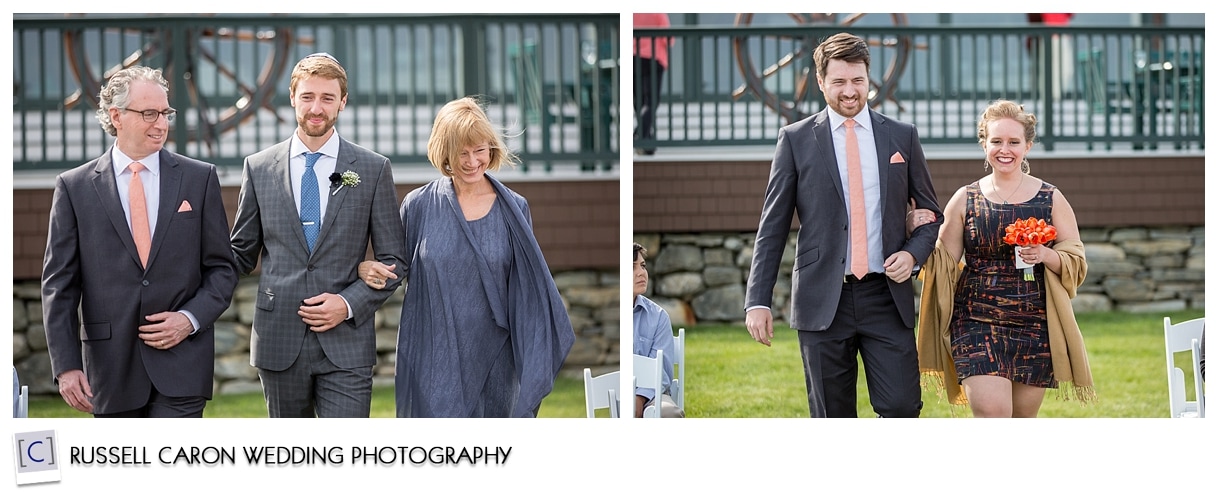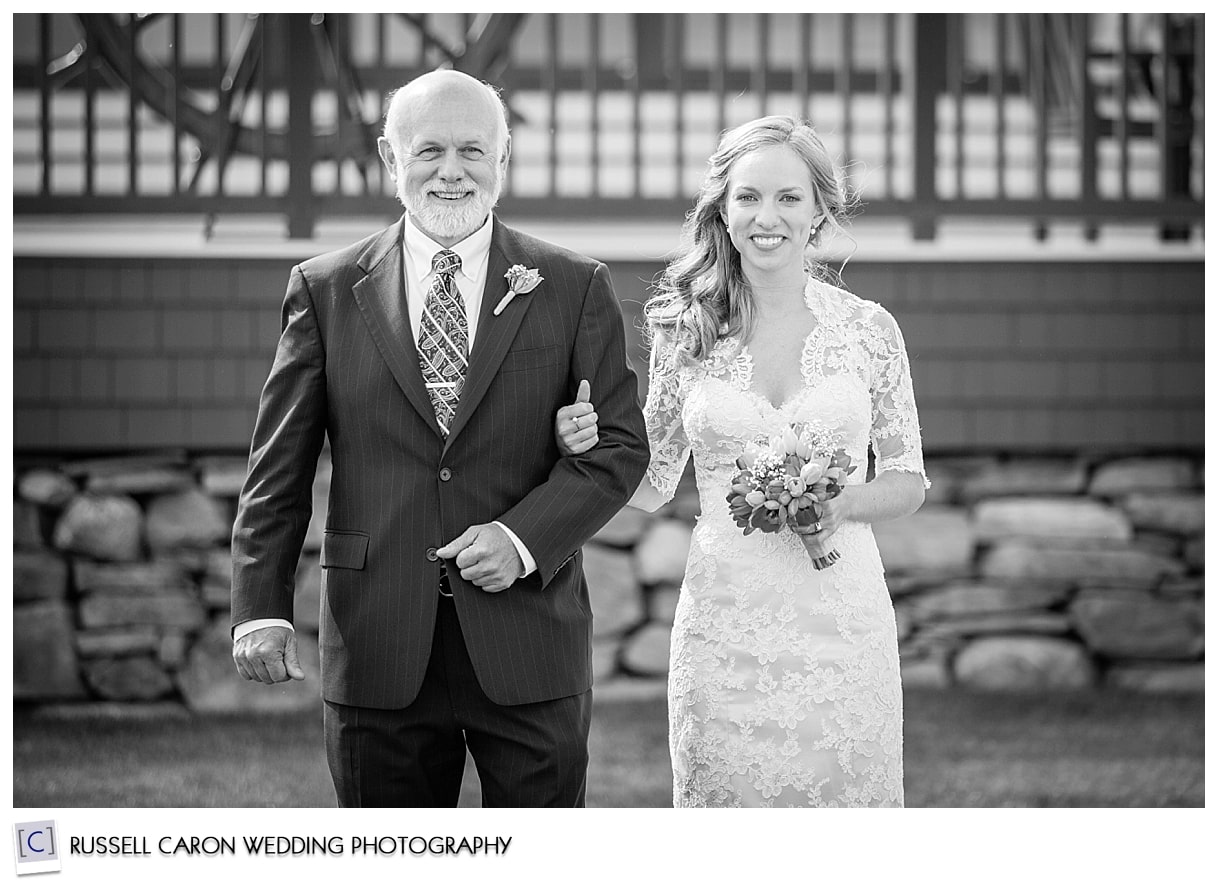 Point Lookout wedding photographers love the view from the porch overlooking the ceremony!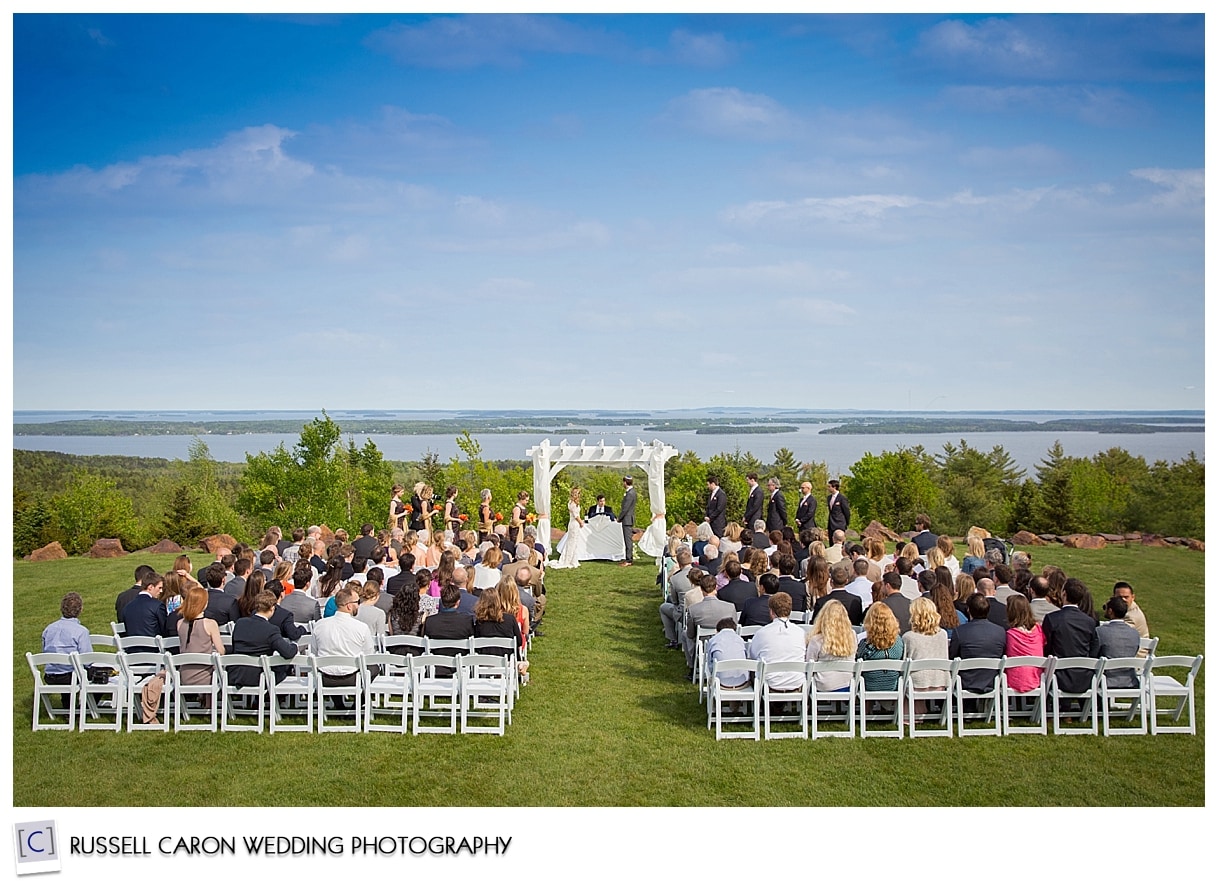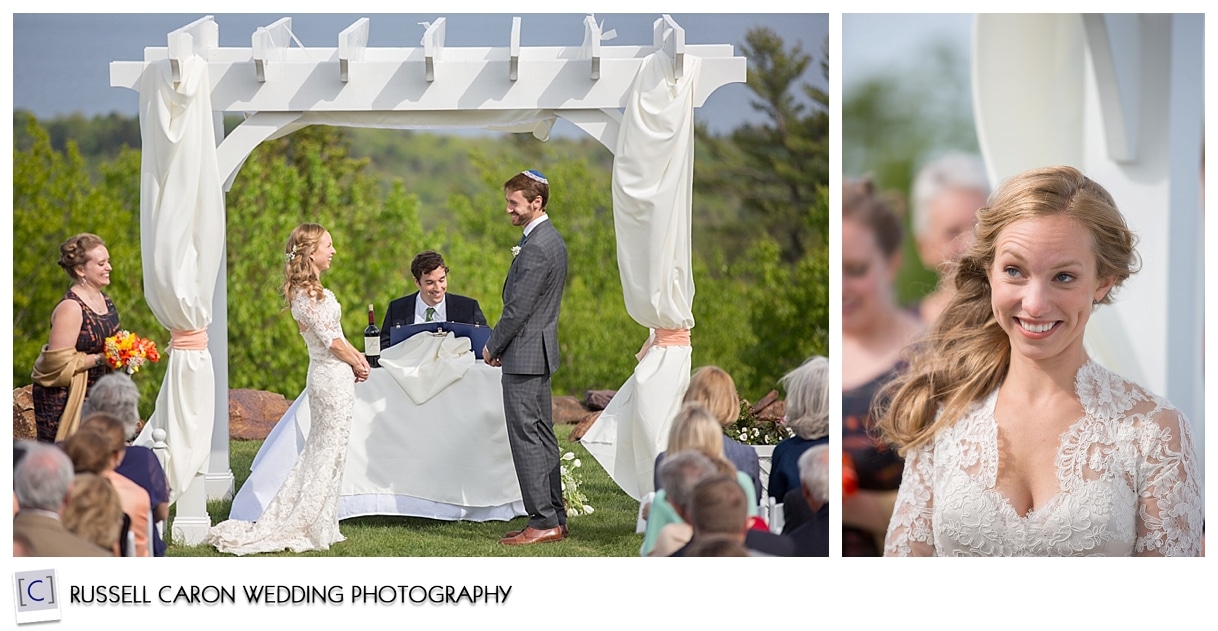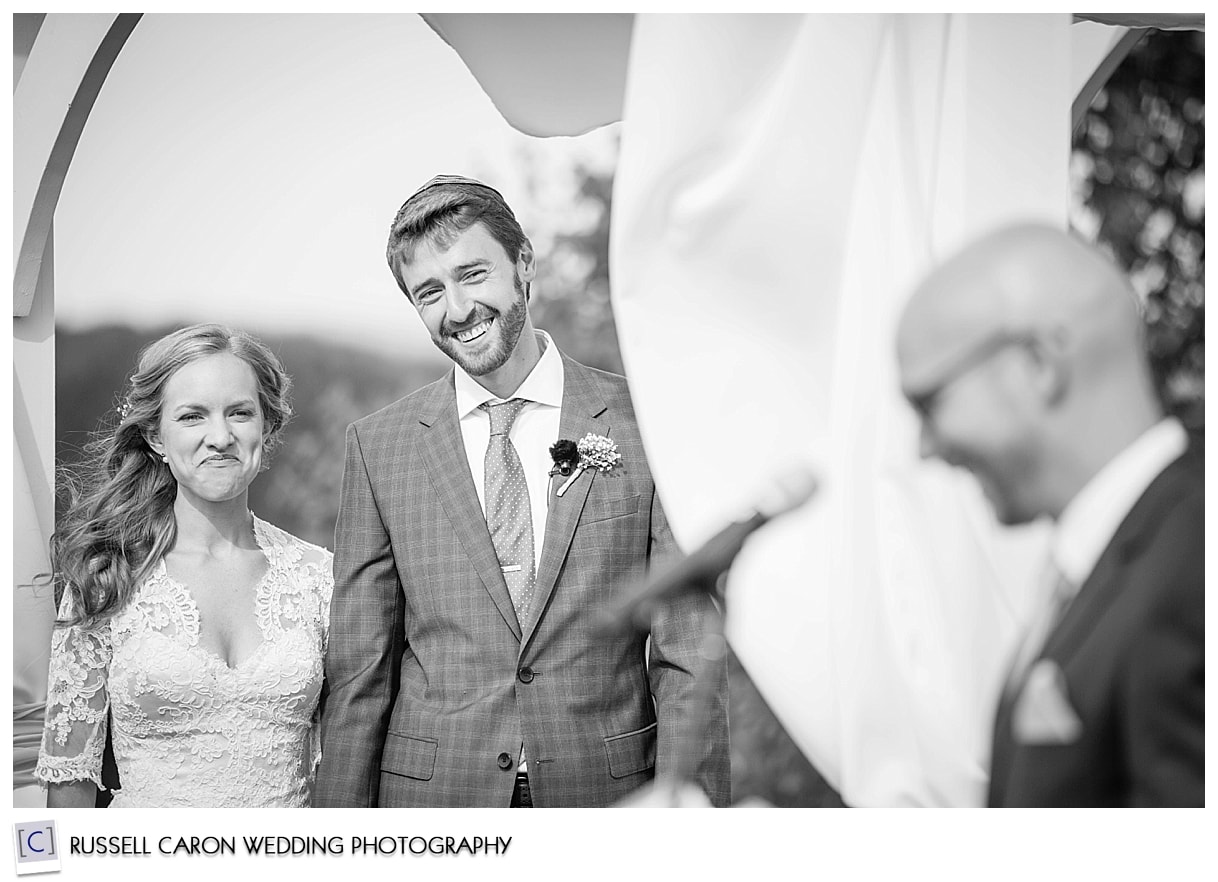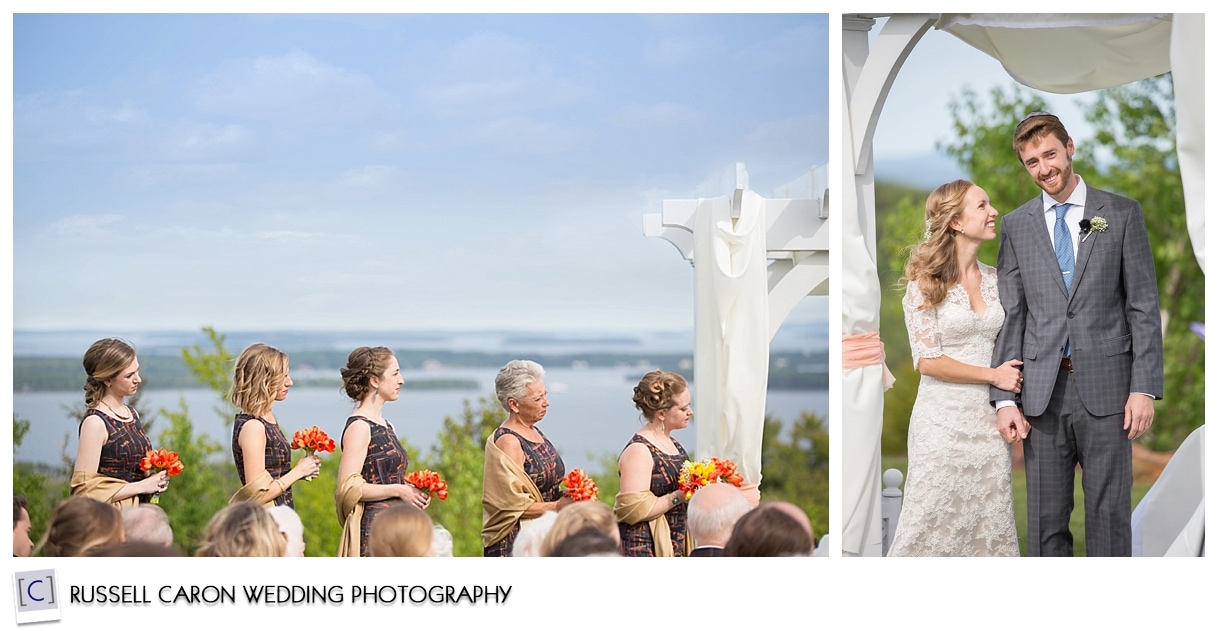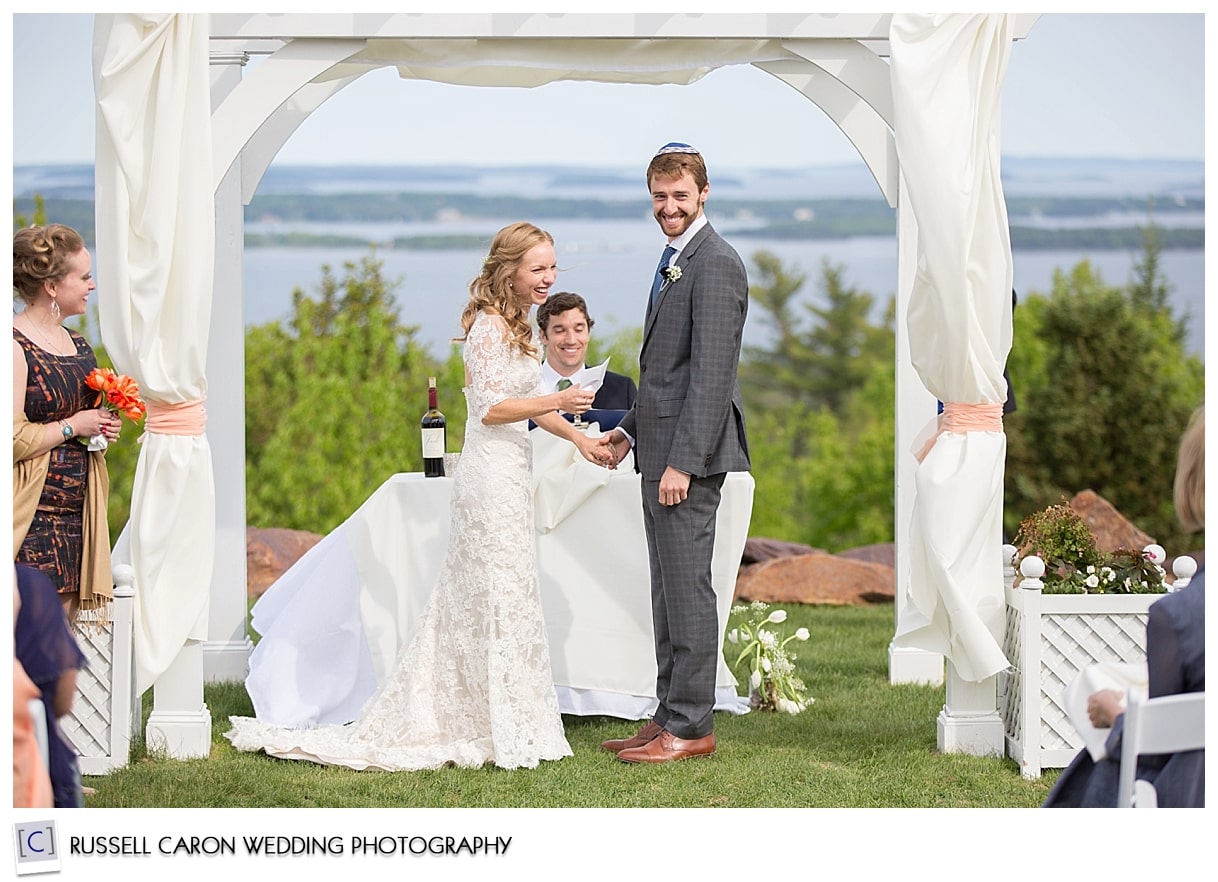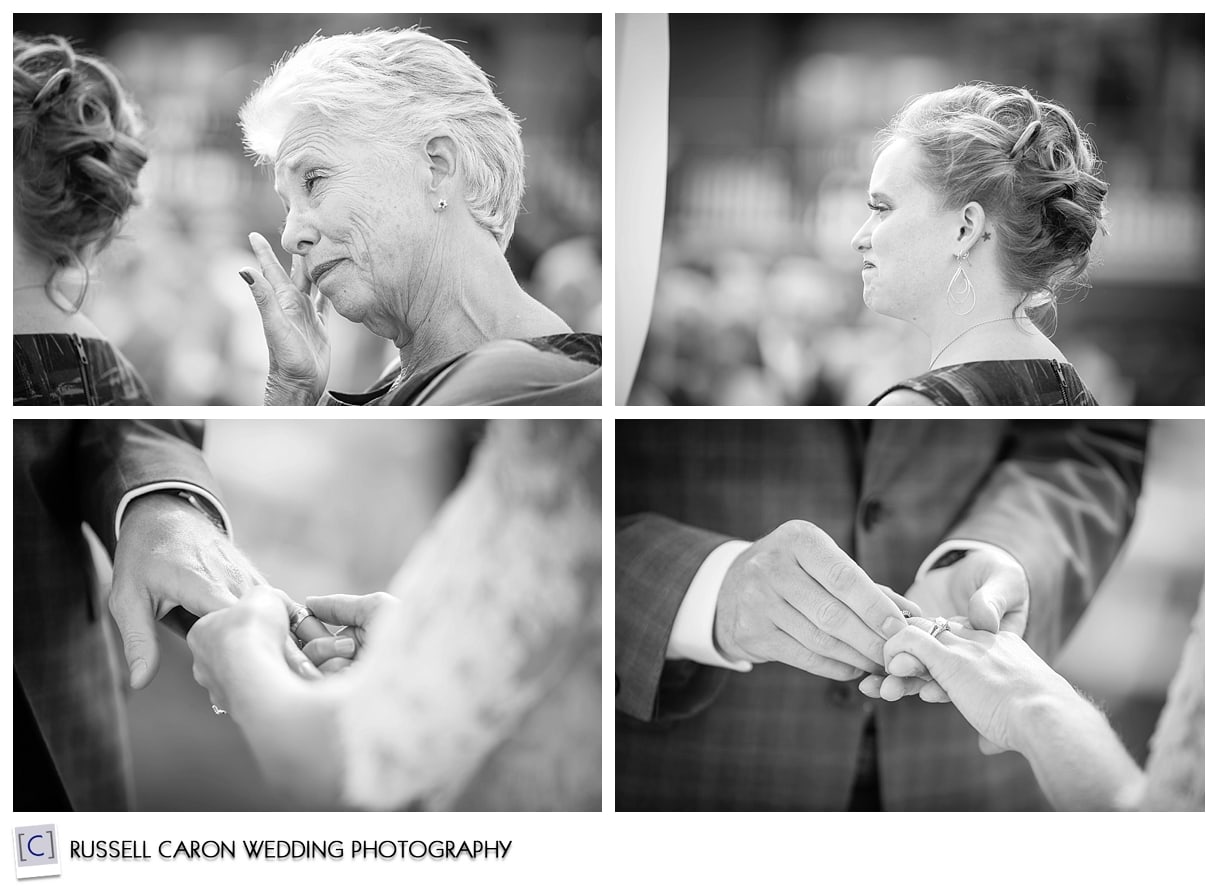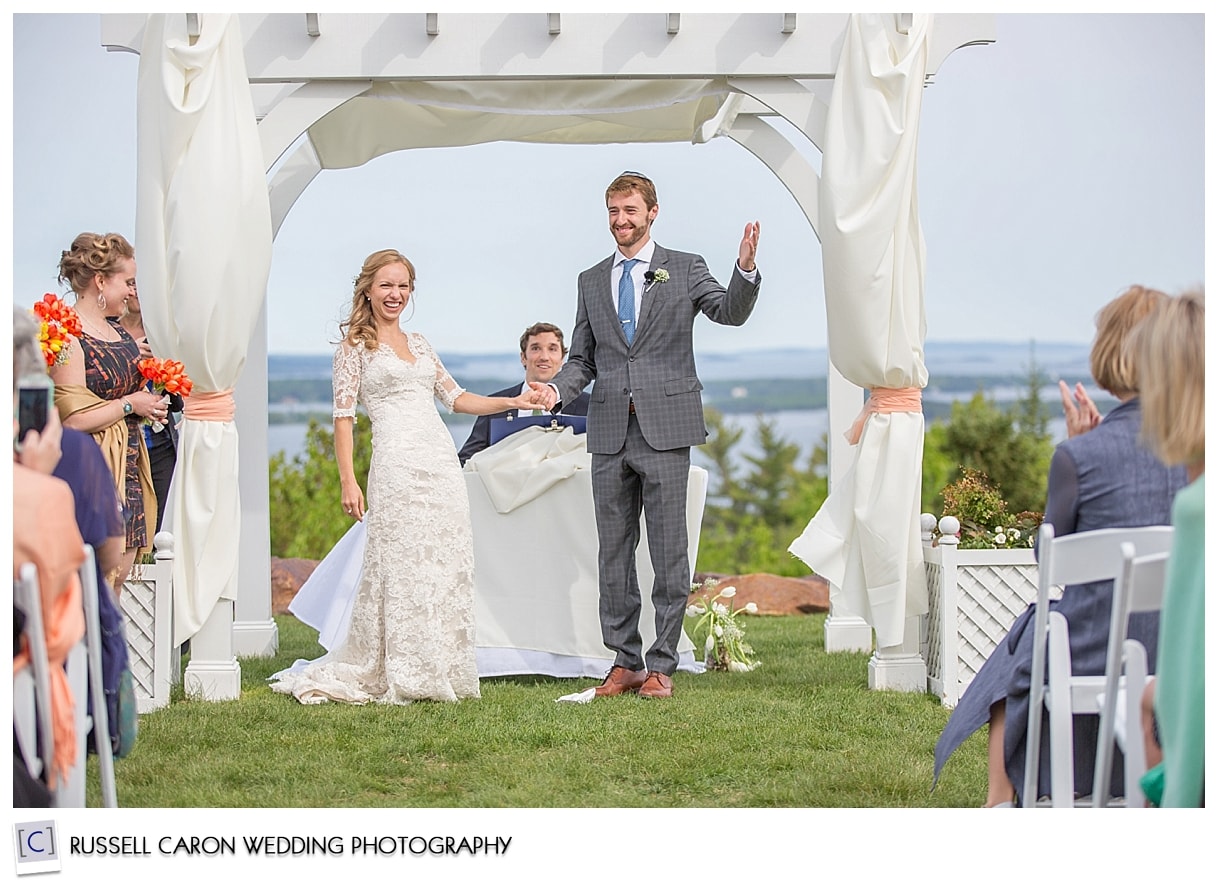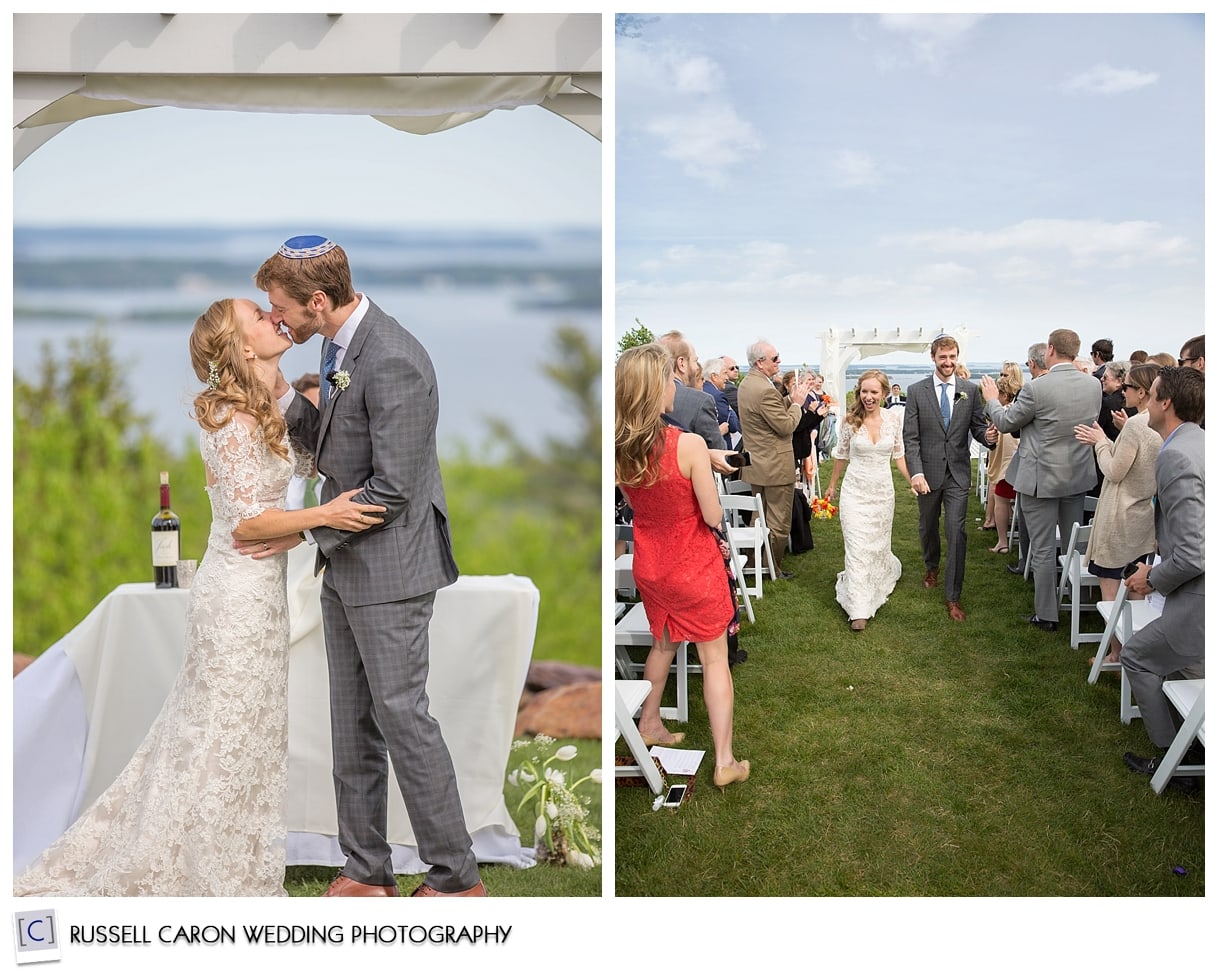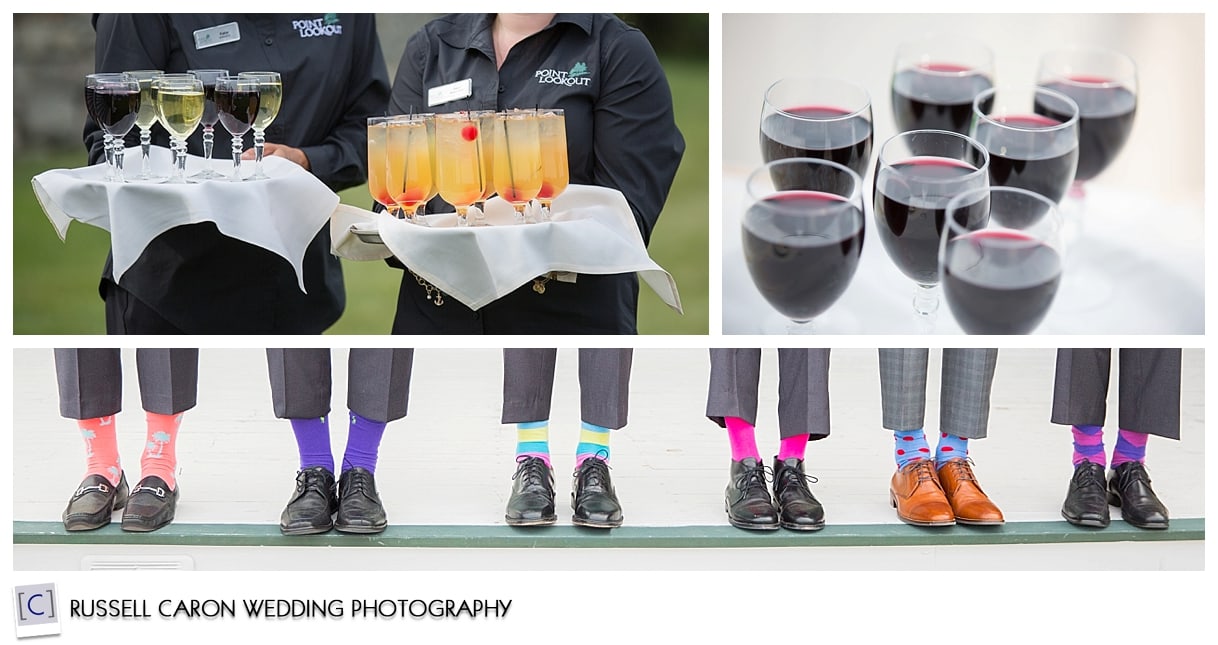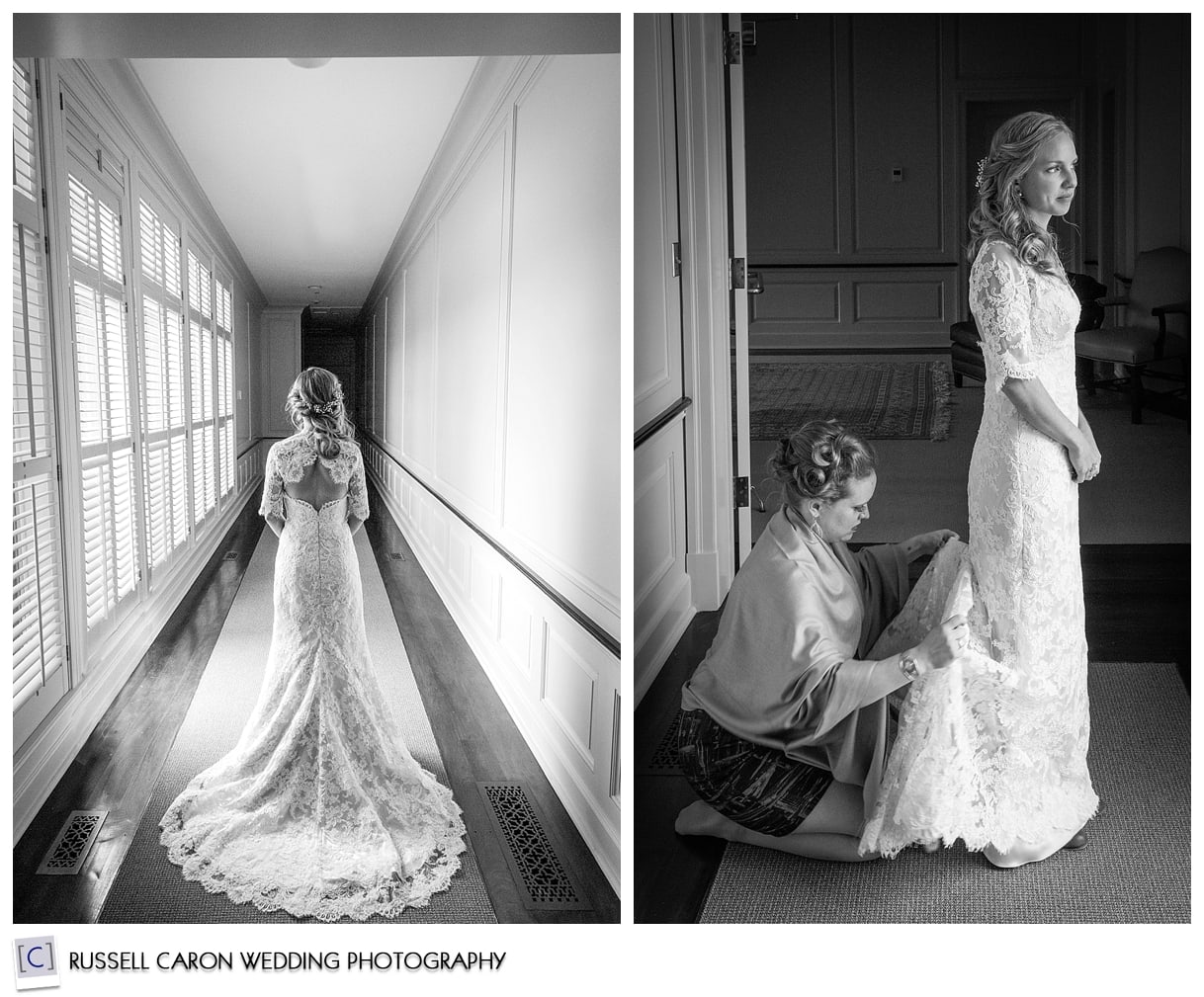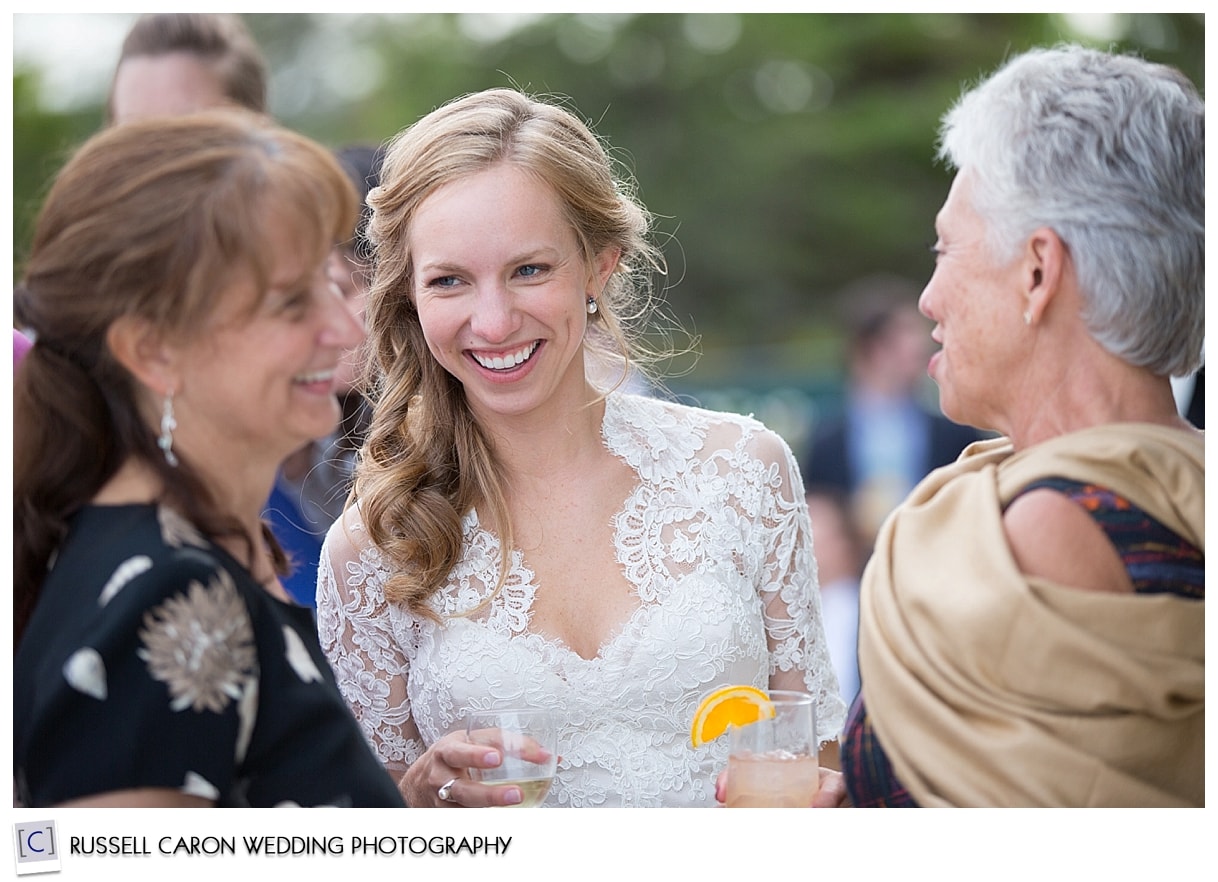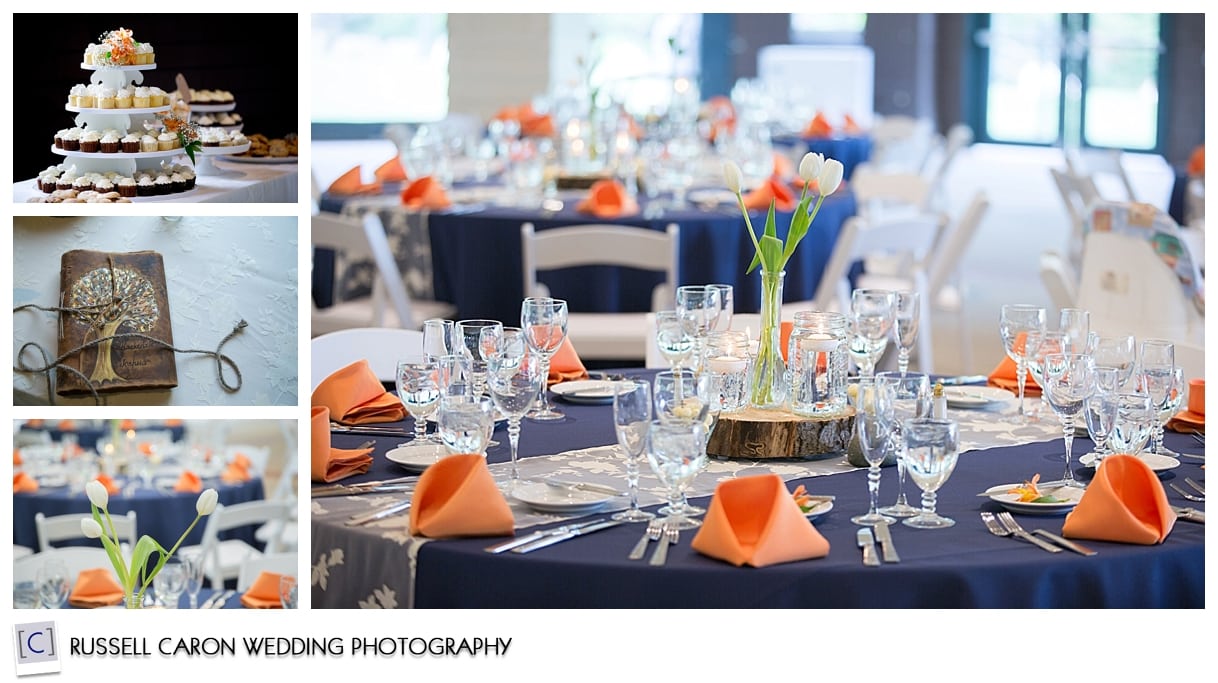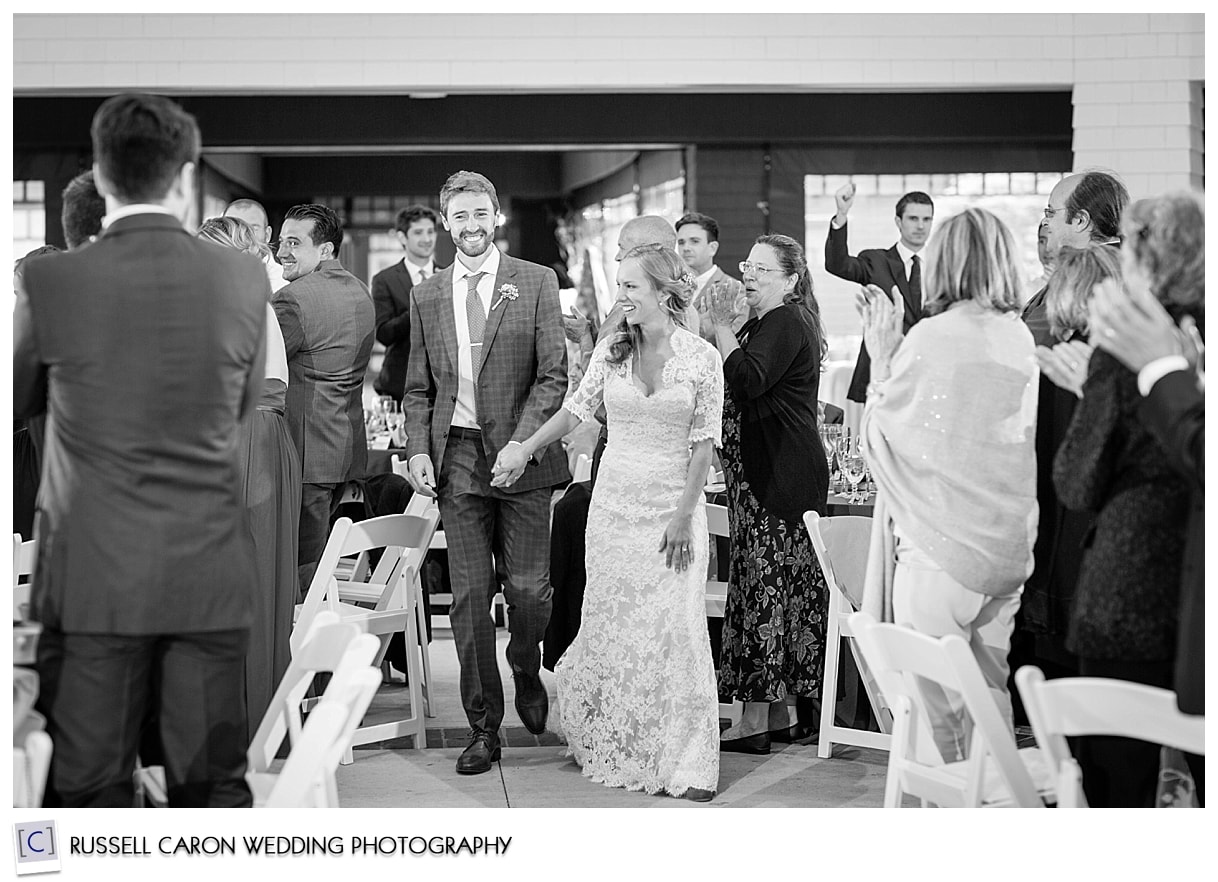 (Below) A great first dance at the Pavilion, Point Lookout. The band Ripcord was energetic and dynamic, keeping the dance floor filled!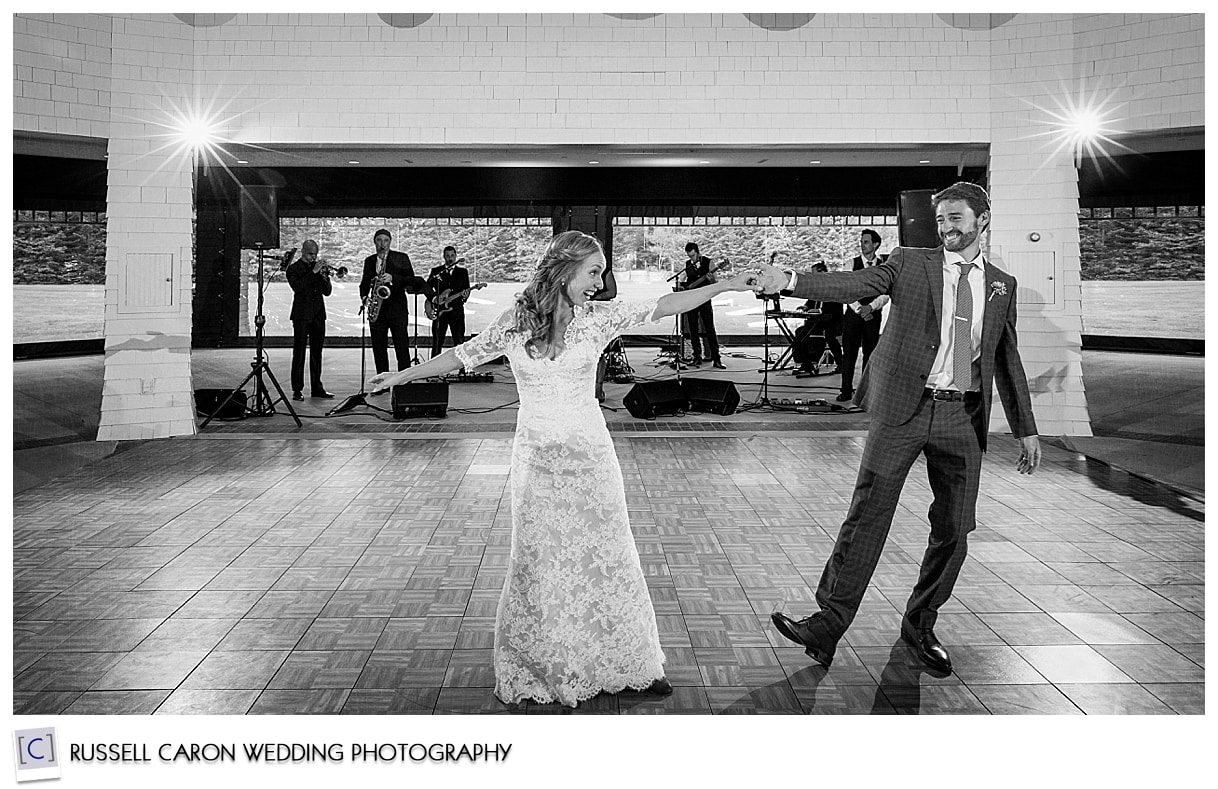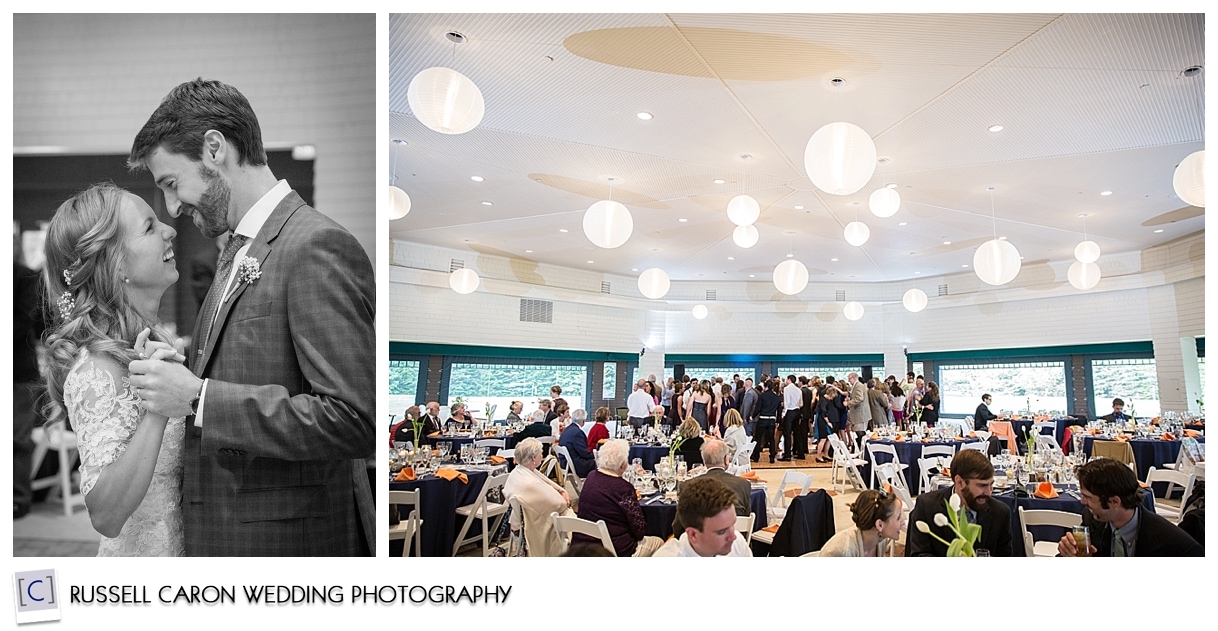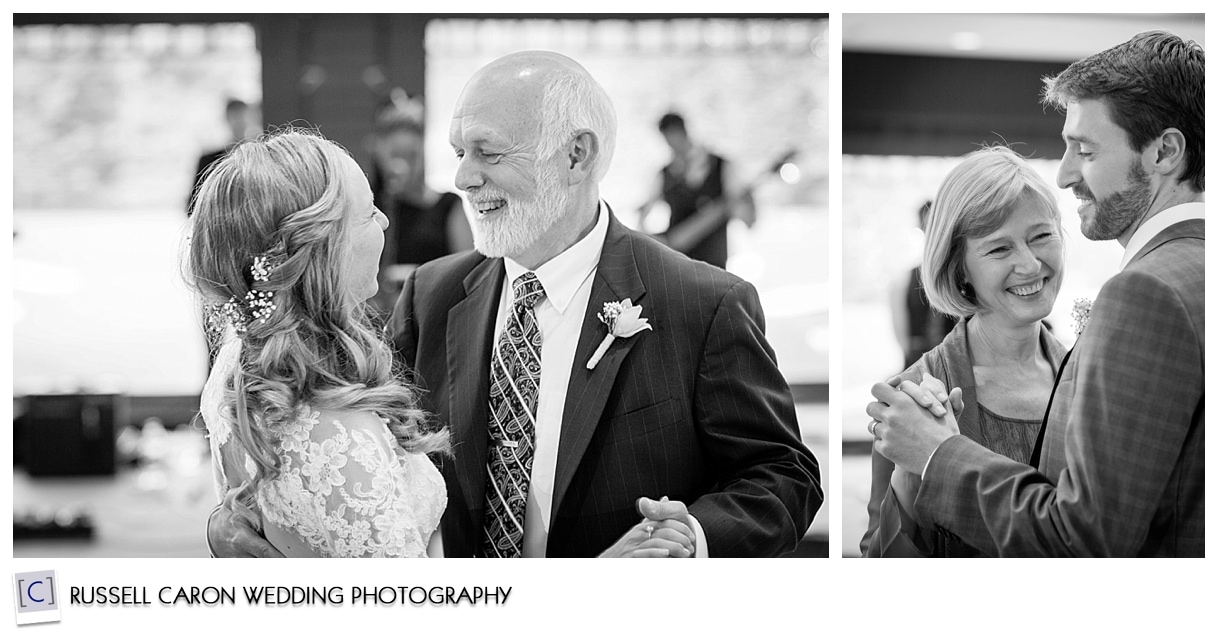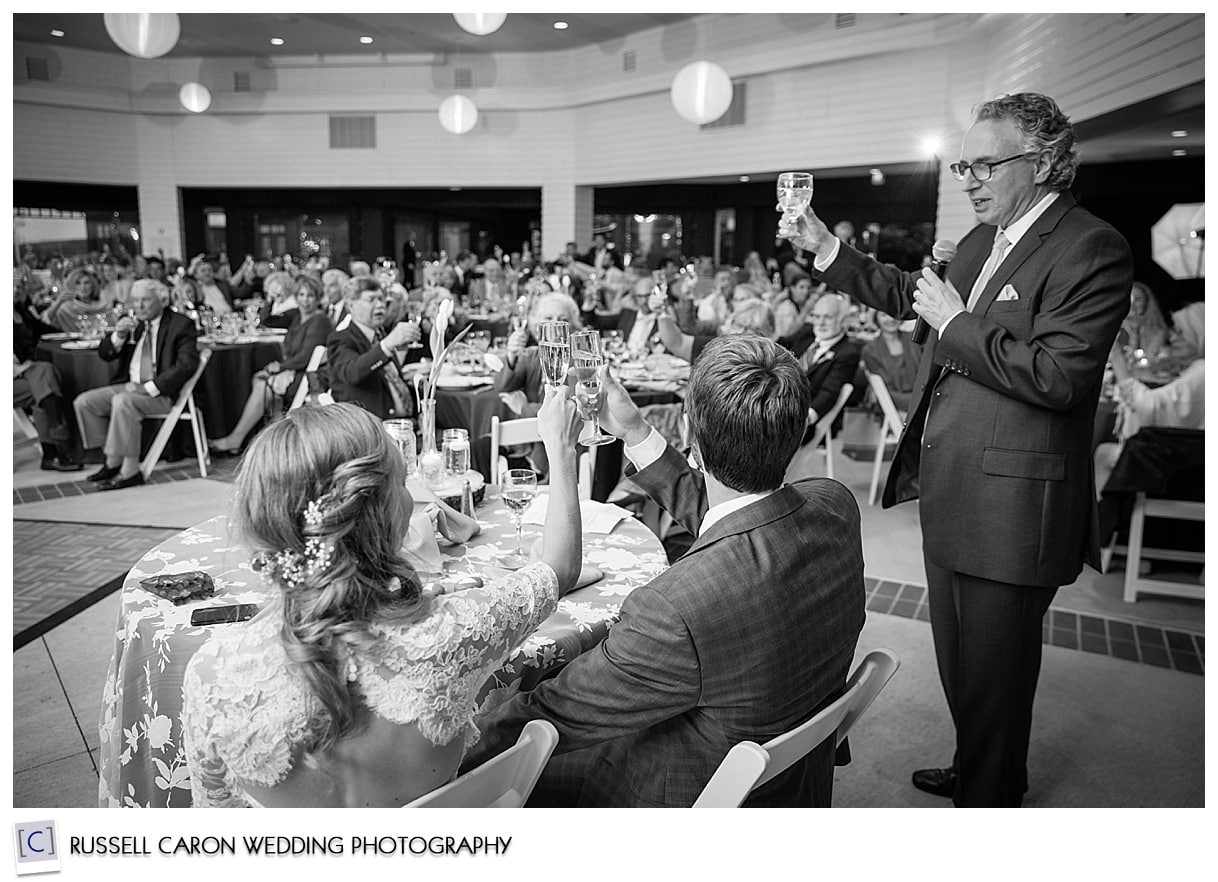 (Below) The Hora was a maze of guests, and a whirl of activity. One of THE most fun Horas these Point Lookout wedding photographers have ever seen! It's hard to imagine any part of any wedding that's any more fun than this.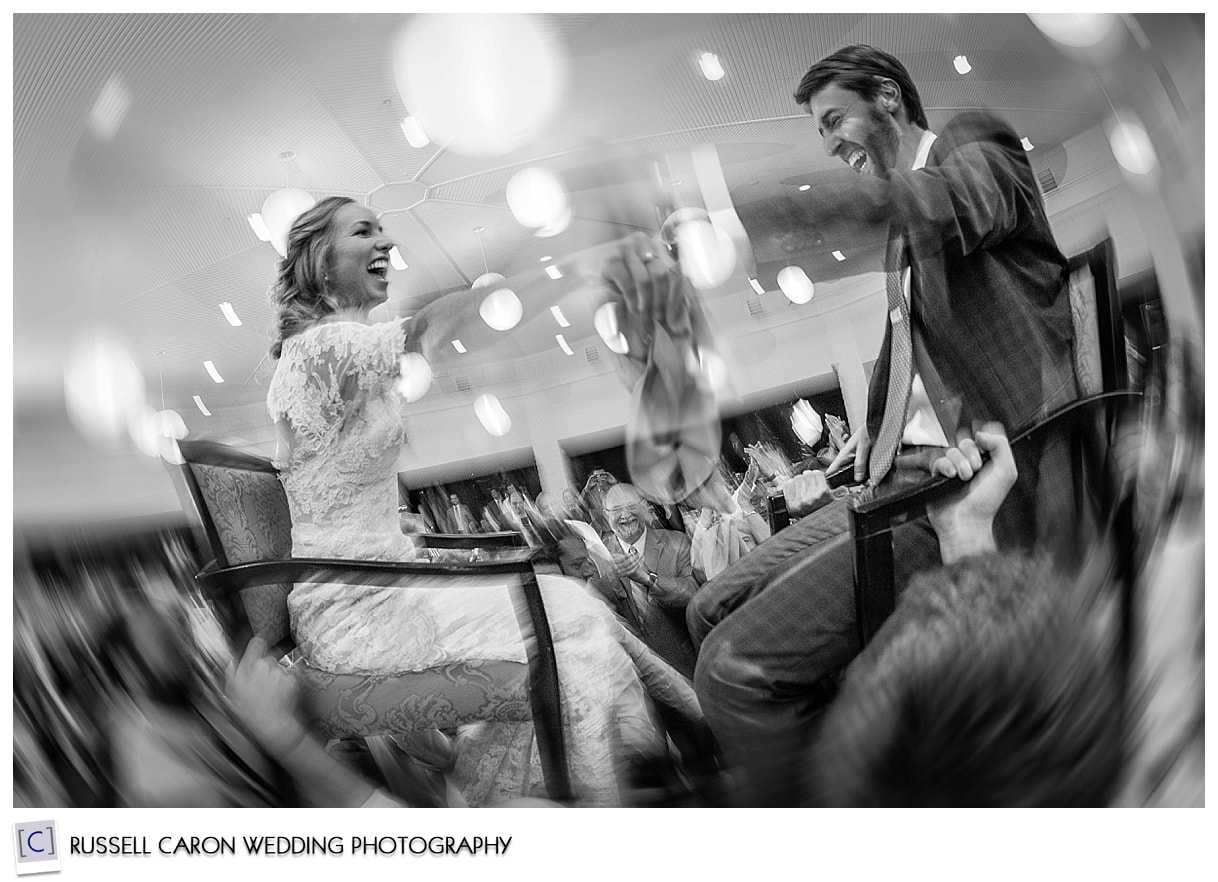 Let us know if you enjoyed Kenzie and Josh's wedding story, brought to you by their Point Lookout wedding photographers. Comment below or share on social media. Thank you!!
Maine wedding photographers, Russell Caron Wedding Photography, would love to be involved in your big day, just as we were for Mackenzie and Josh. We will travel to whatever location you can think of, whether it be Point Lookout in Camden, Maine, or a resort in the Caribbean. For more information, please contact us right away!
Venue: Point Lookout Resort & Conference Center
Photographer: Russell Caron Wedding Photography
Band: Ripcord
Florist: Shelley's Flowers
Dress Shop: Christina's Bridal
Hair: Kimberly Savage
Makeup: From This Day Forward