Wellesley Wedding Photographers | Wellesley Country Club
Ashley and Mike were married at Our Lady Help of Christian Parish on Saturday, June 6, 2015. We first met this lovely couple a year earlier for their engagement session in Maine, and we knew their wedding day was going to be special. But nothing prepared us for how wonderful this day was going to play out!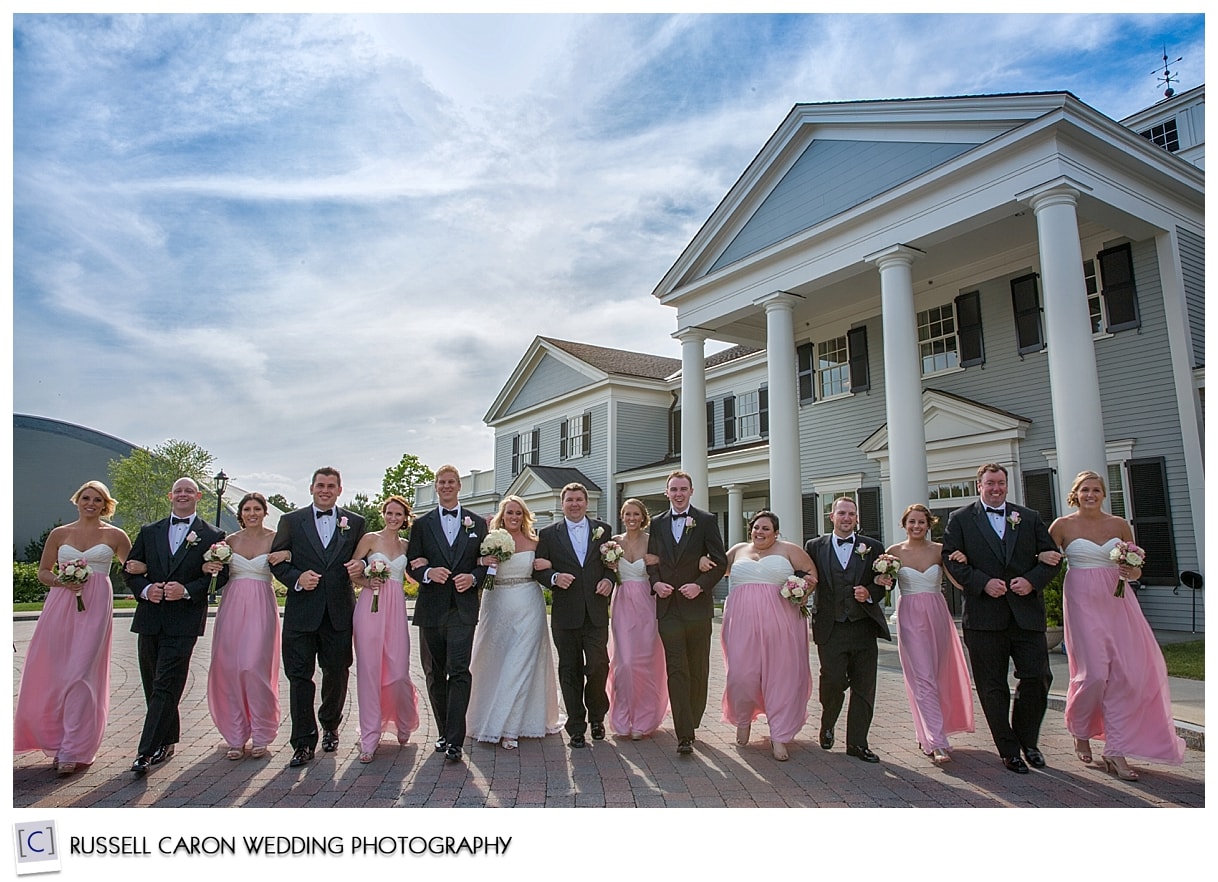 Oh, we love the matching robes for the bride, maid of honor, bridesmaids, and moms!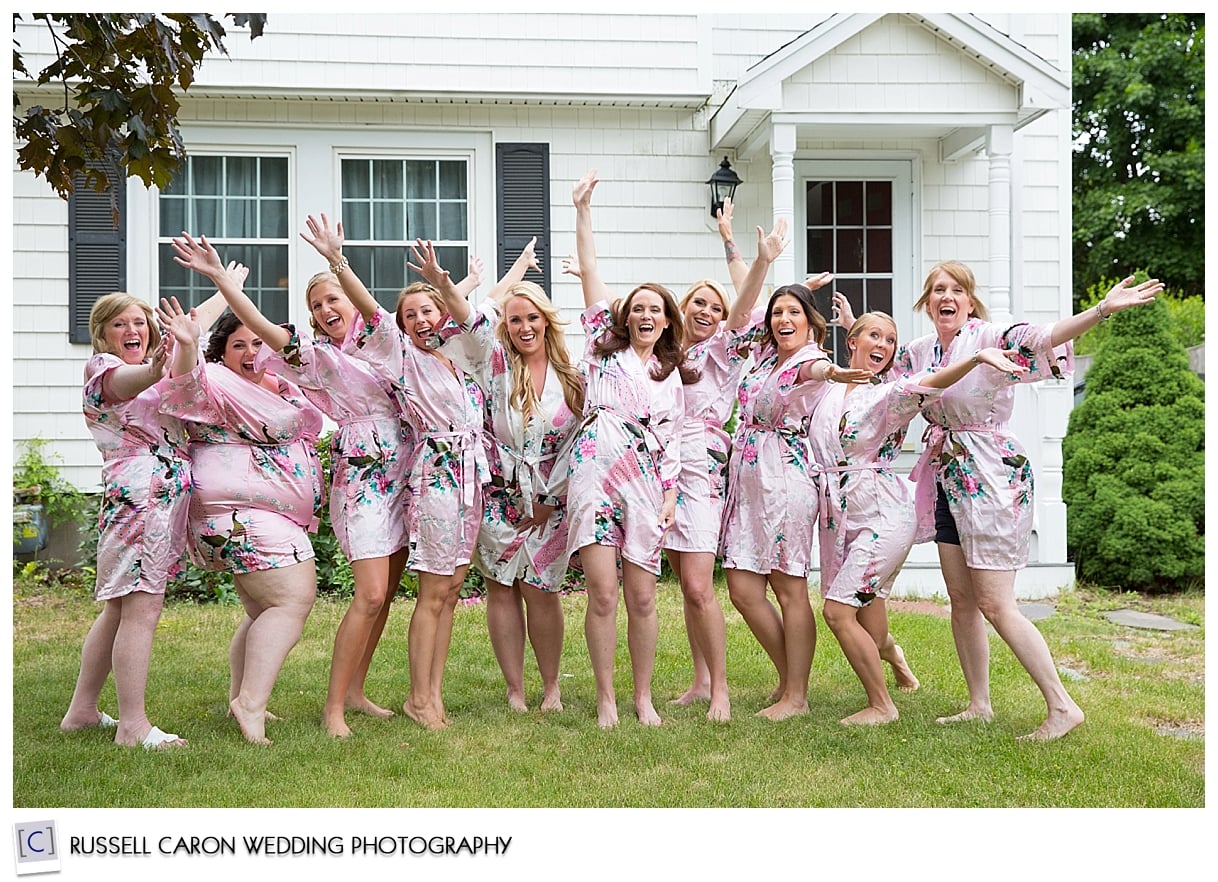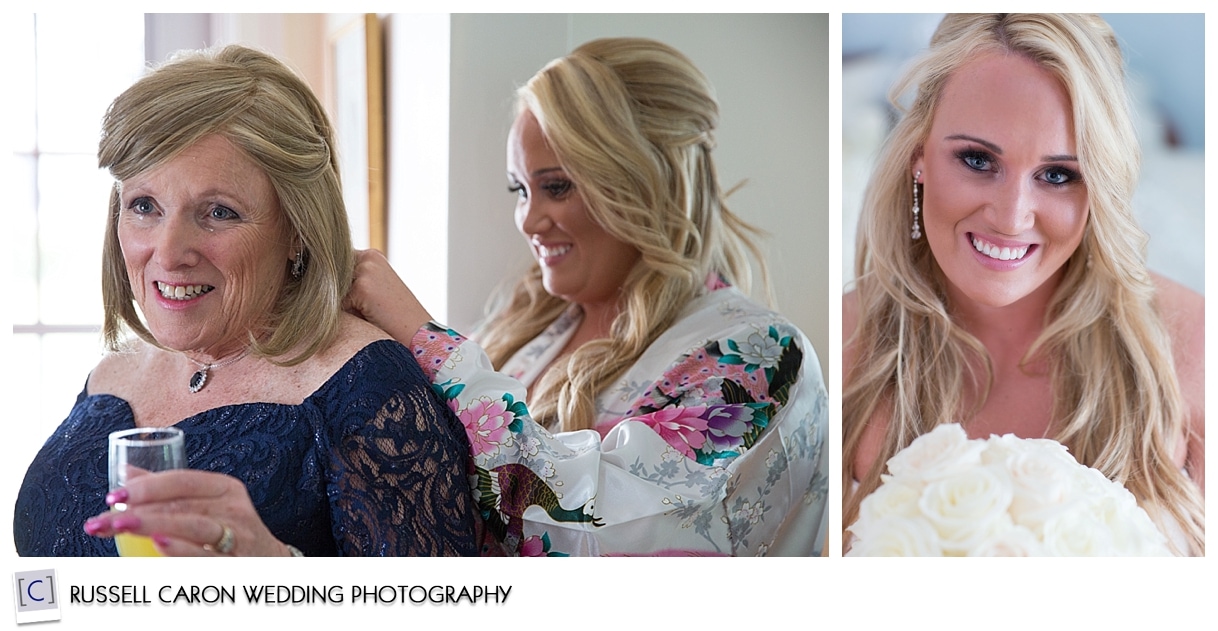 Reflections in the mirror of Ashley's home provide a quiet and pensive moment.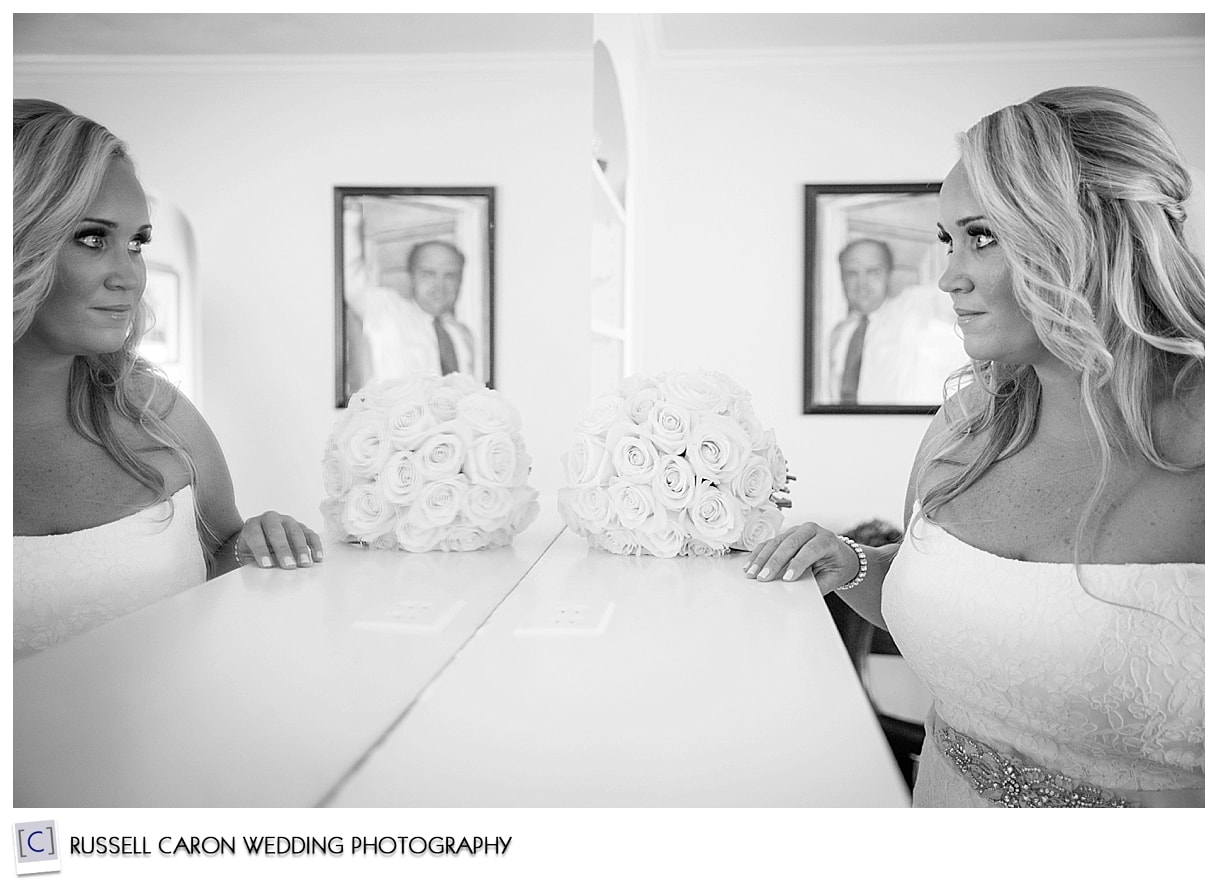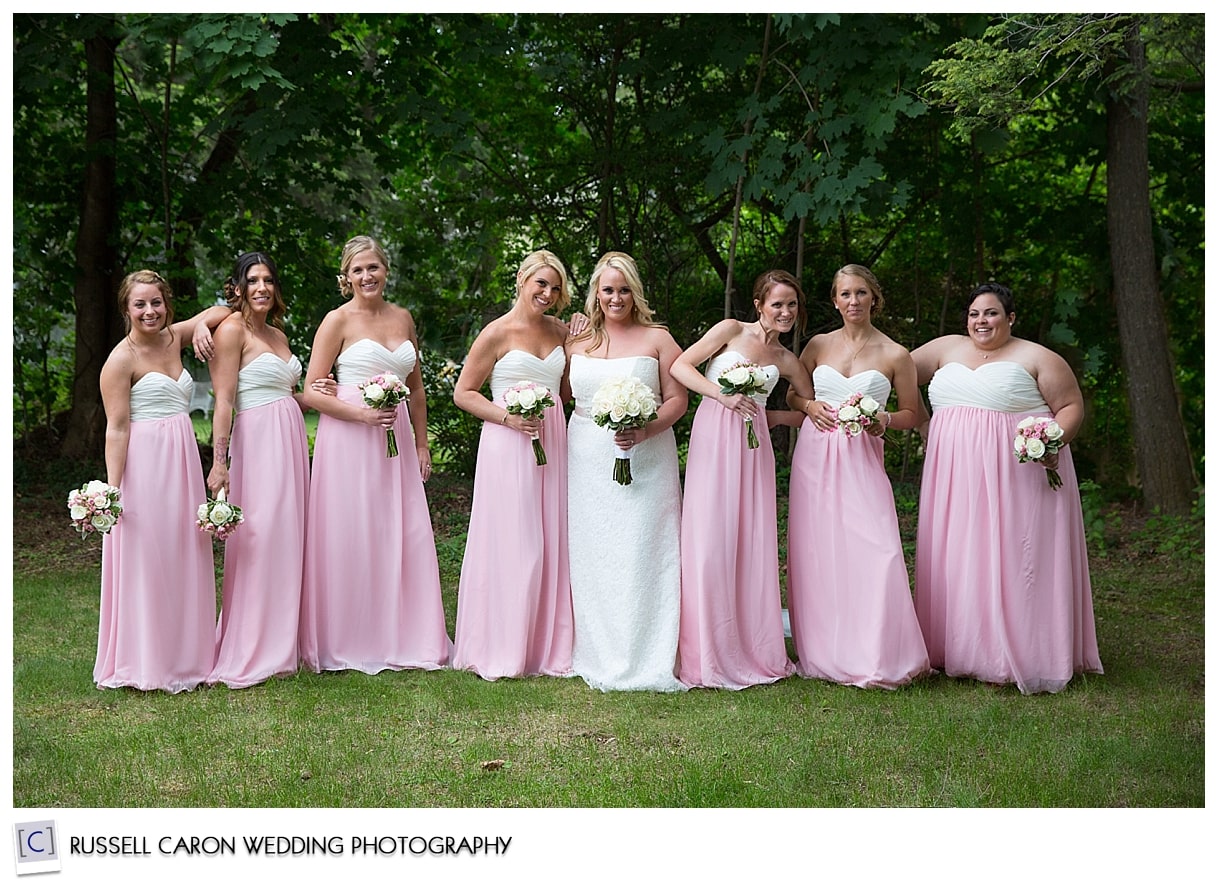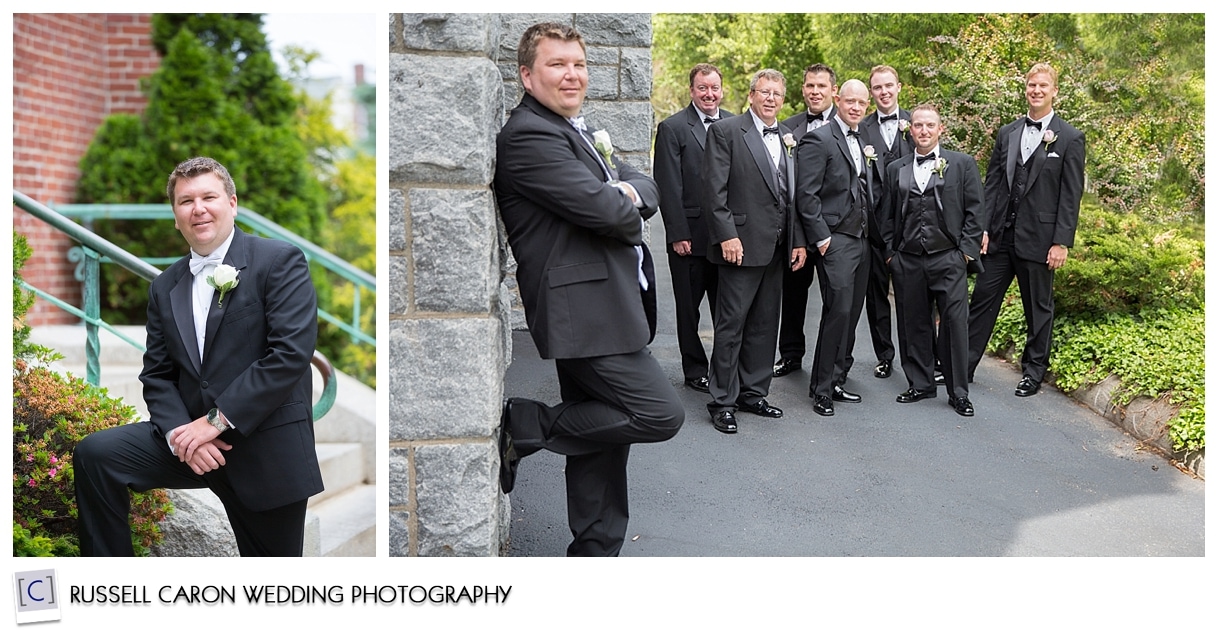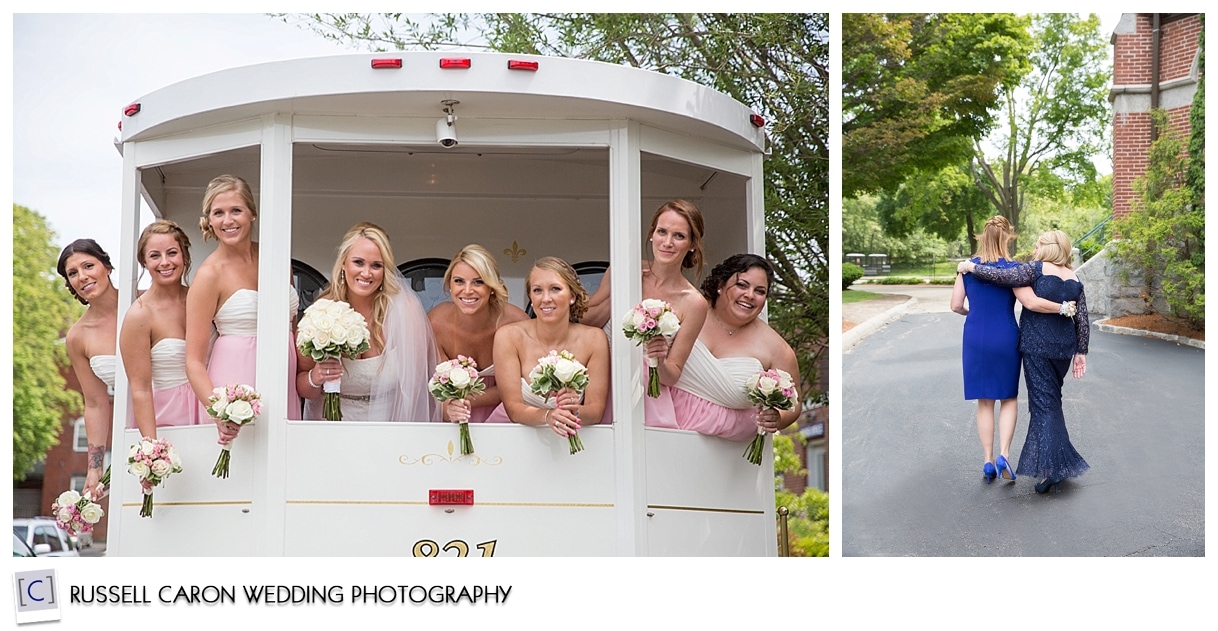 Below, waiting for the ceremony to begin.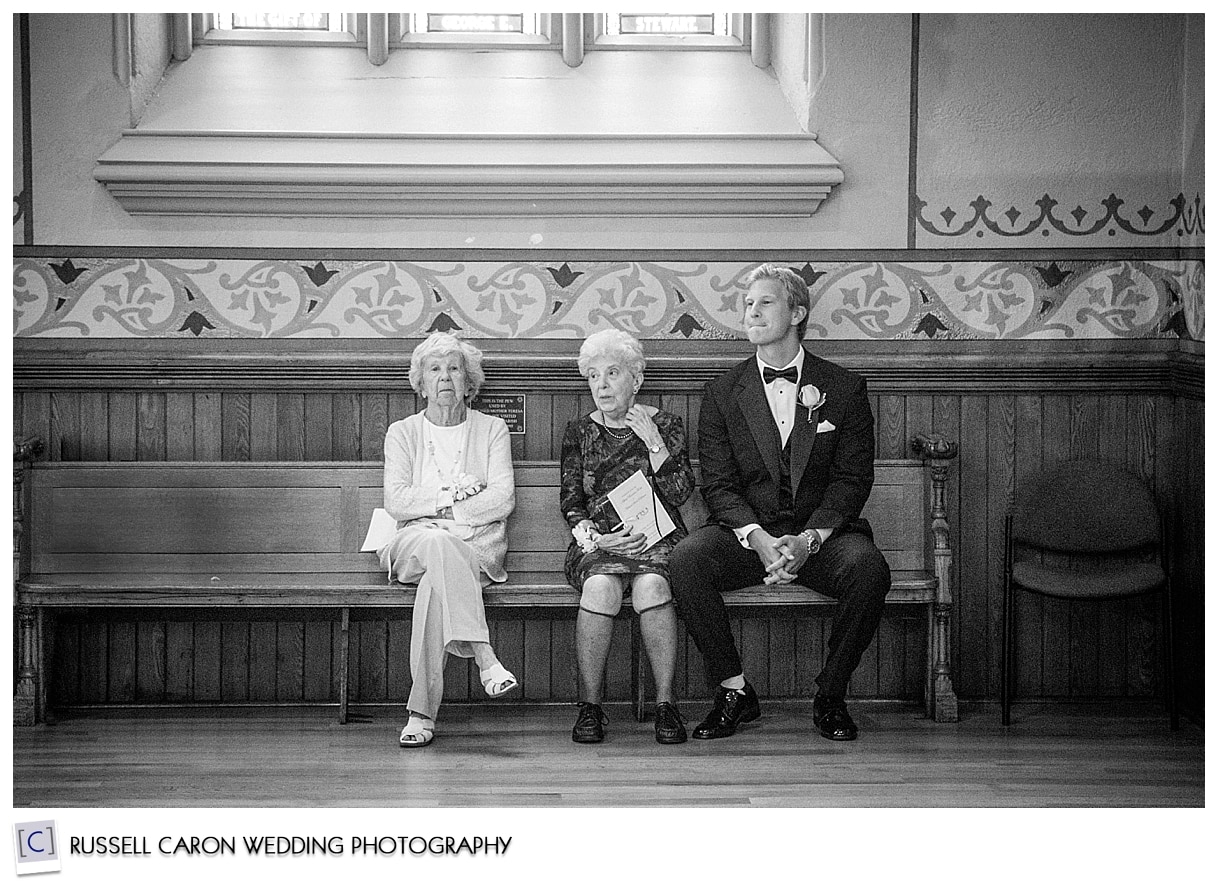 Below, Ashley being walked down the aisle by her mom, Pat, and brother, Ryan.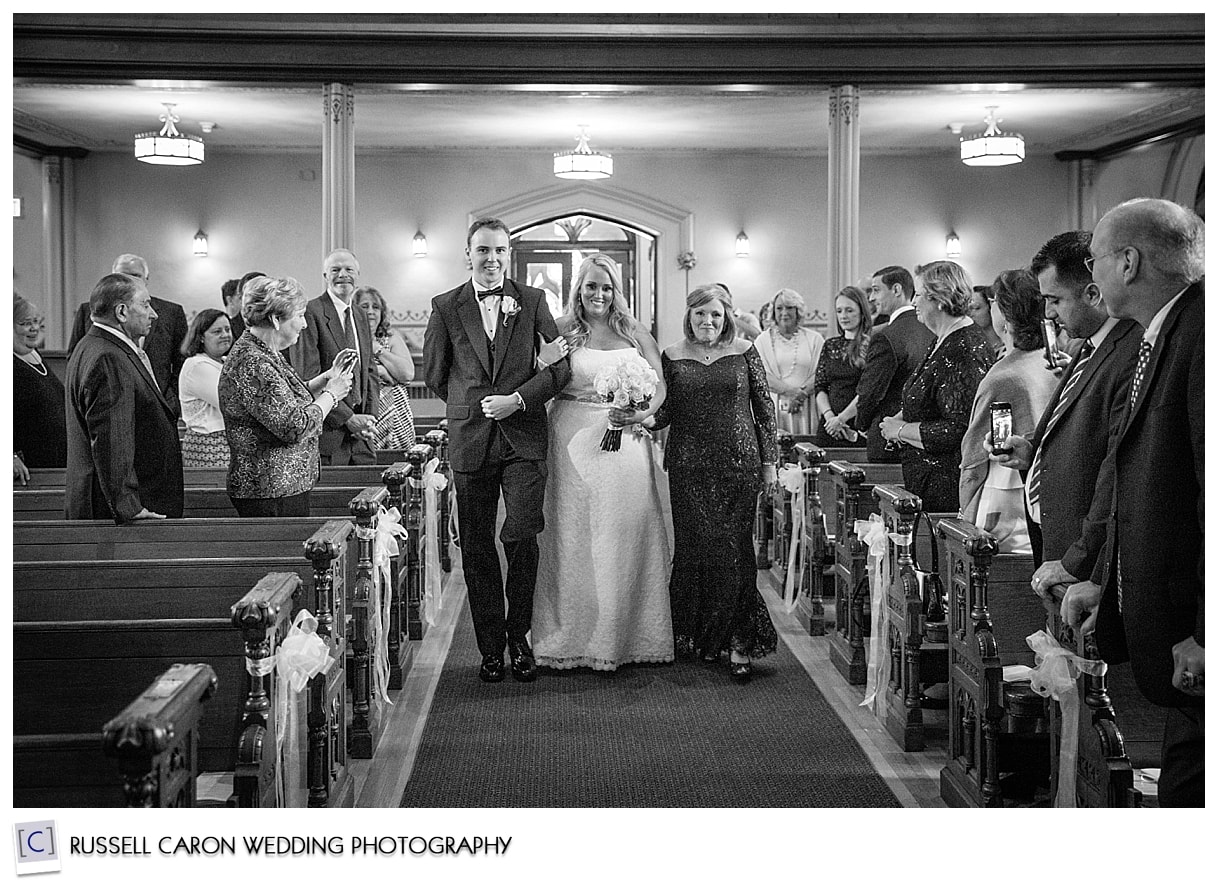 True emotion from Mike, and for all the right reasons.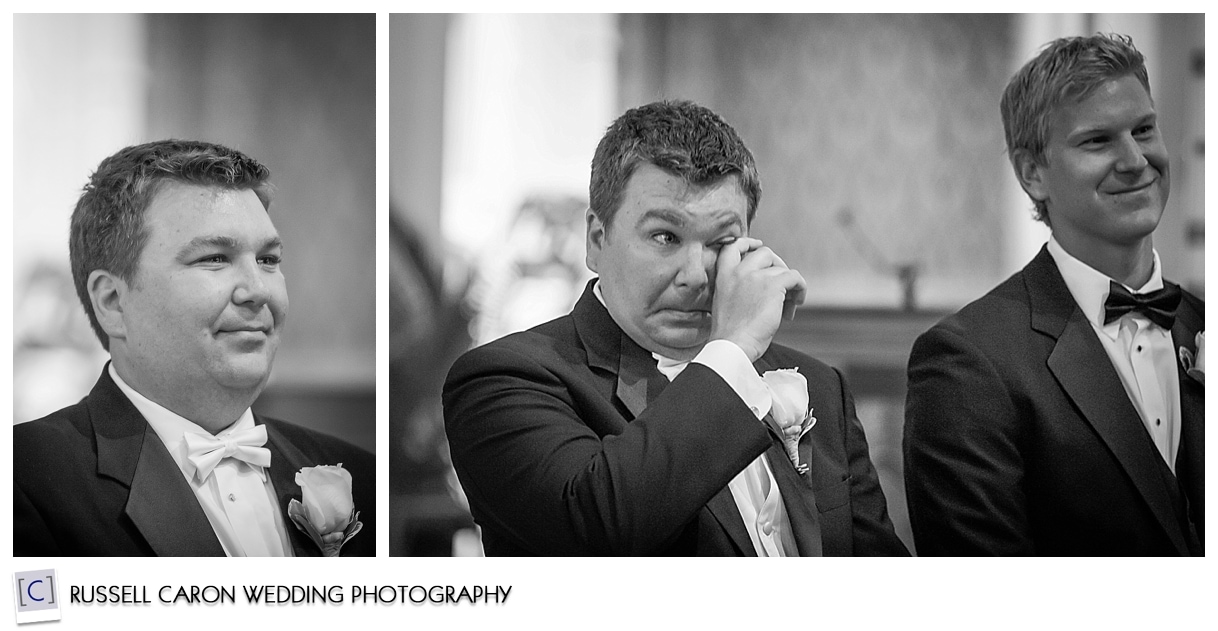 We love church weddings for their stunning beauty.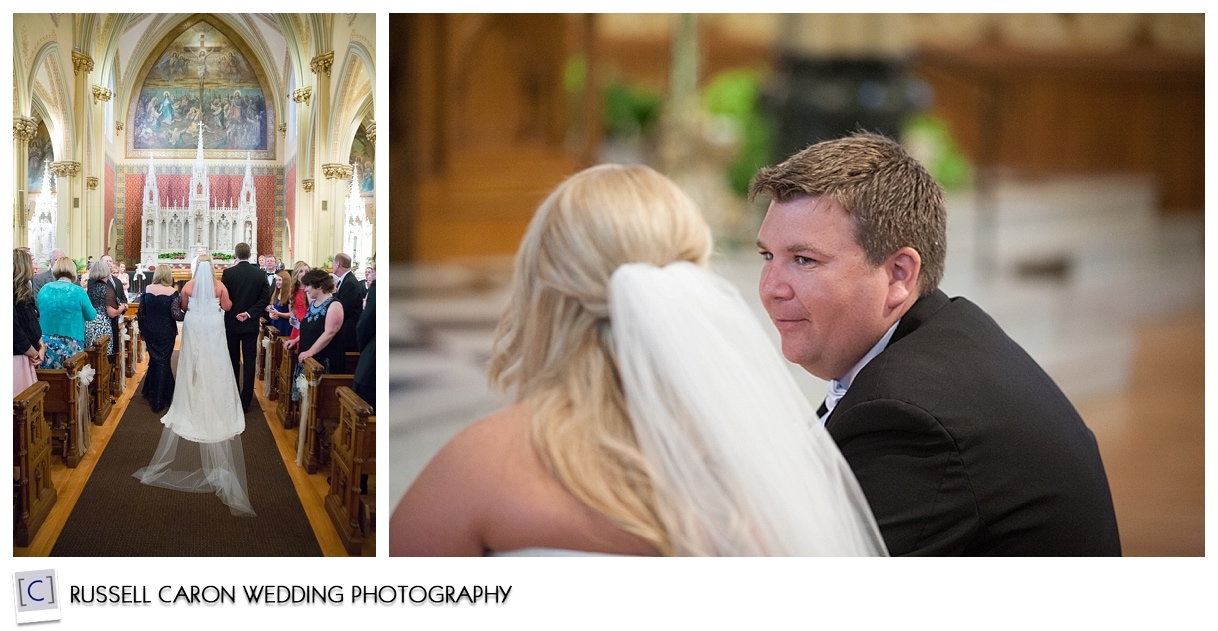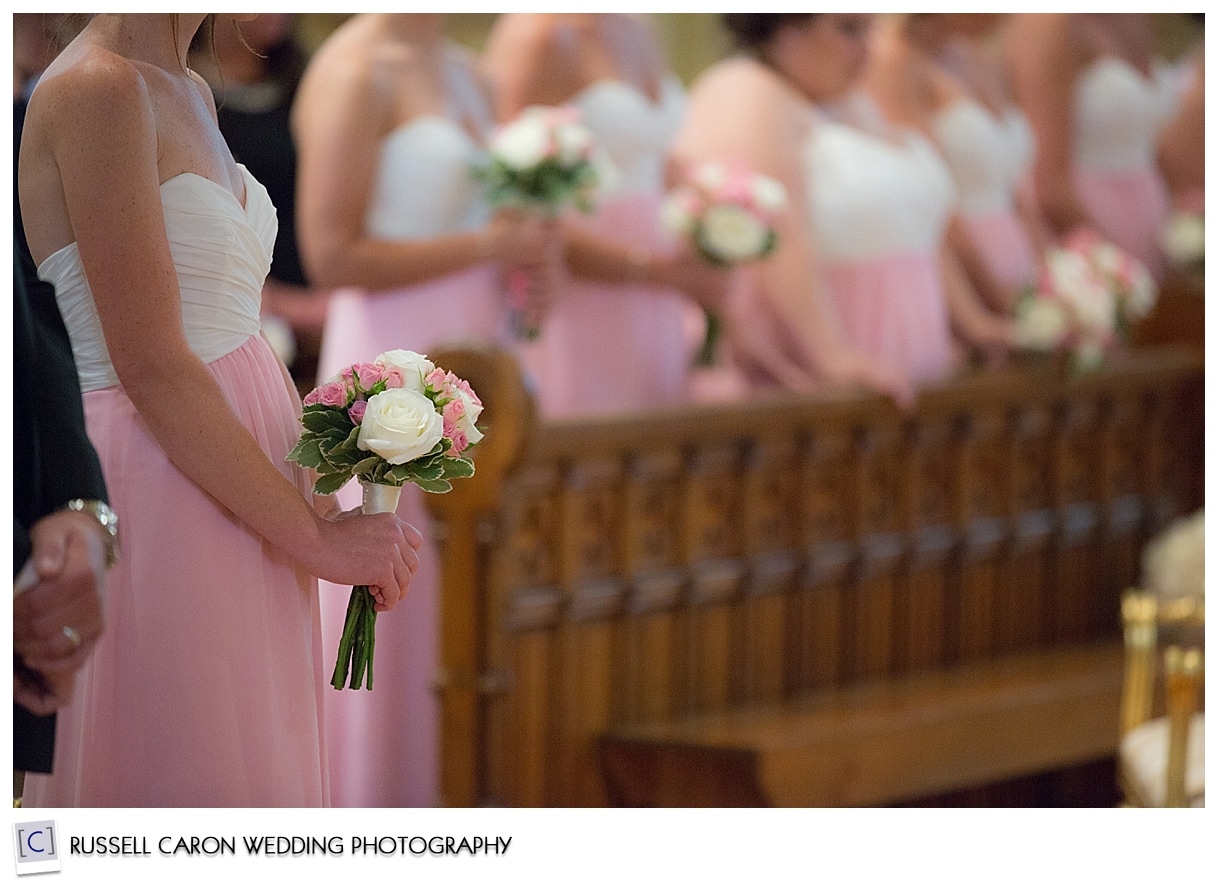 Below left Ashley and Mike at the Altar of Our Lady's. Below right, Ashley's cousin, Father Phillip Conroy officiating the wedding.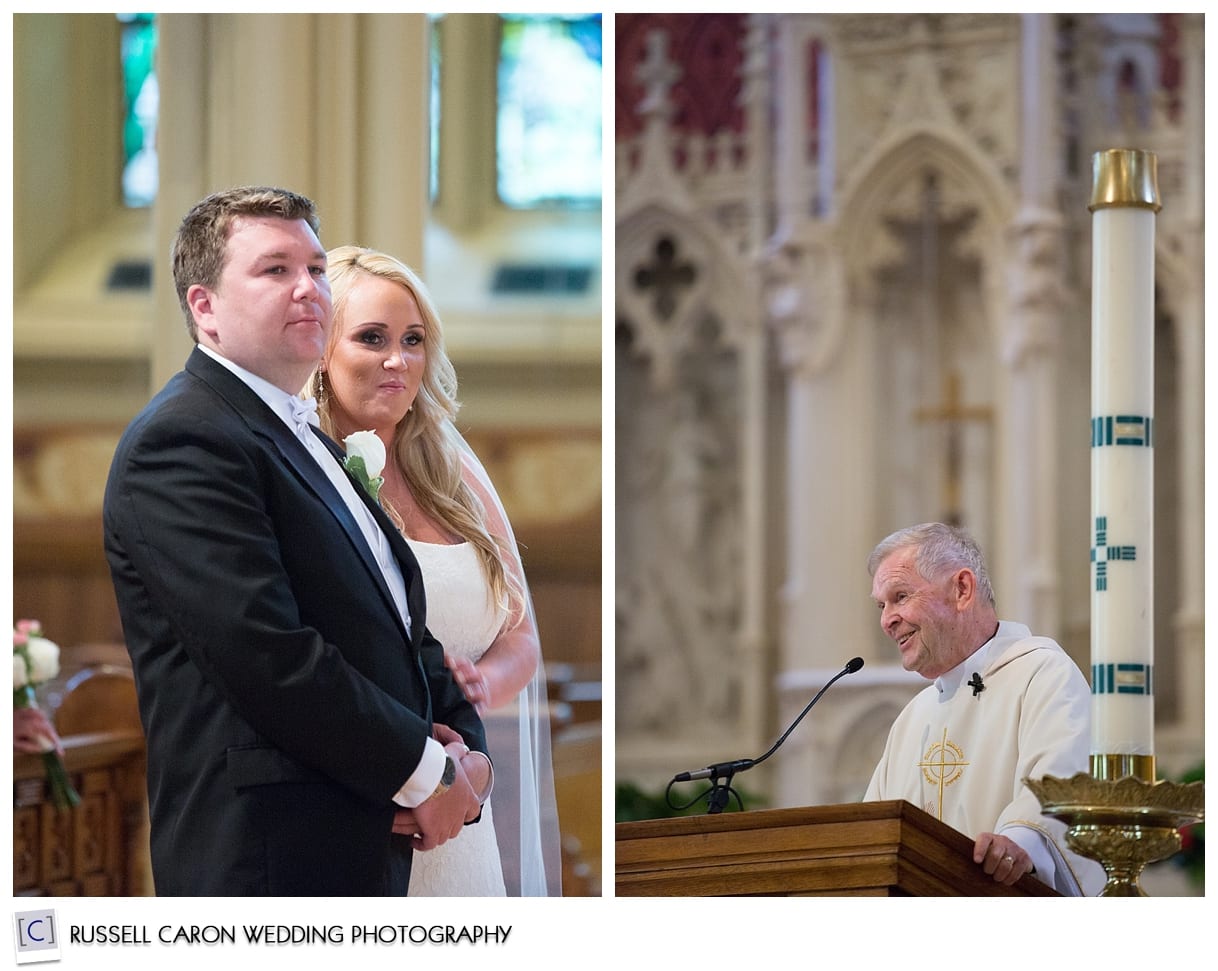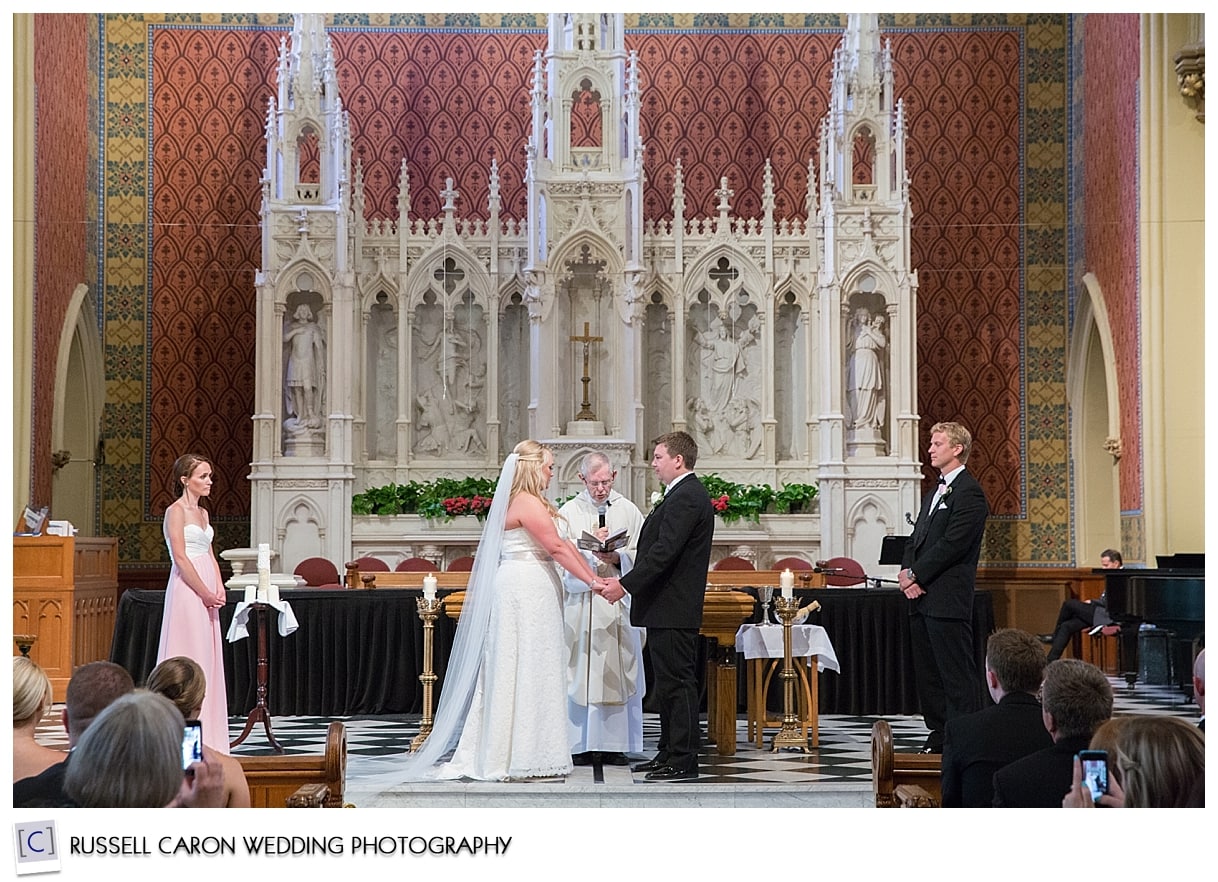 Below, Our Lady's in all her glory! As mentioned above, we really love church weddings, and we especially love New England churches!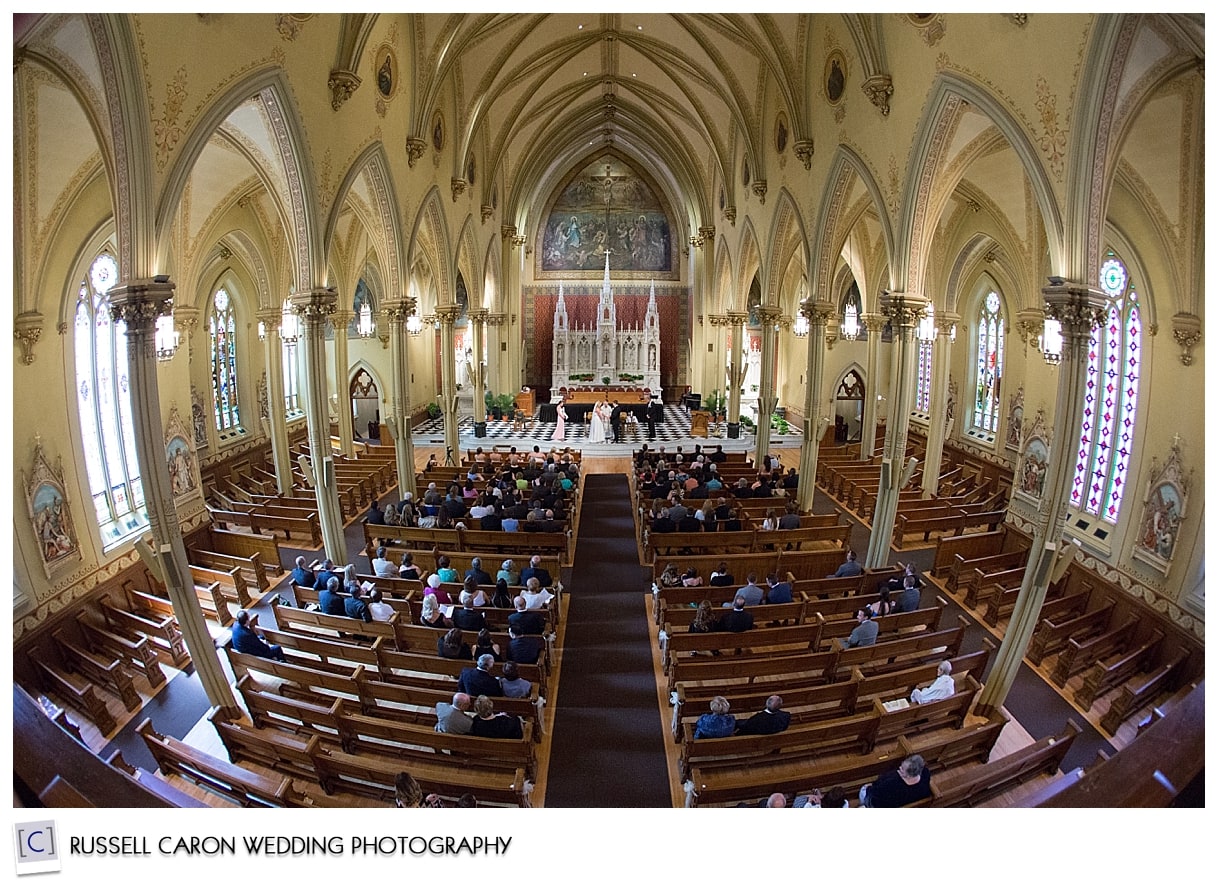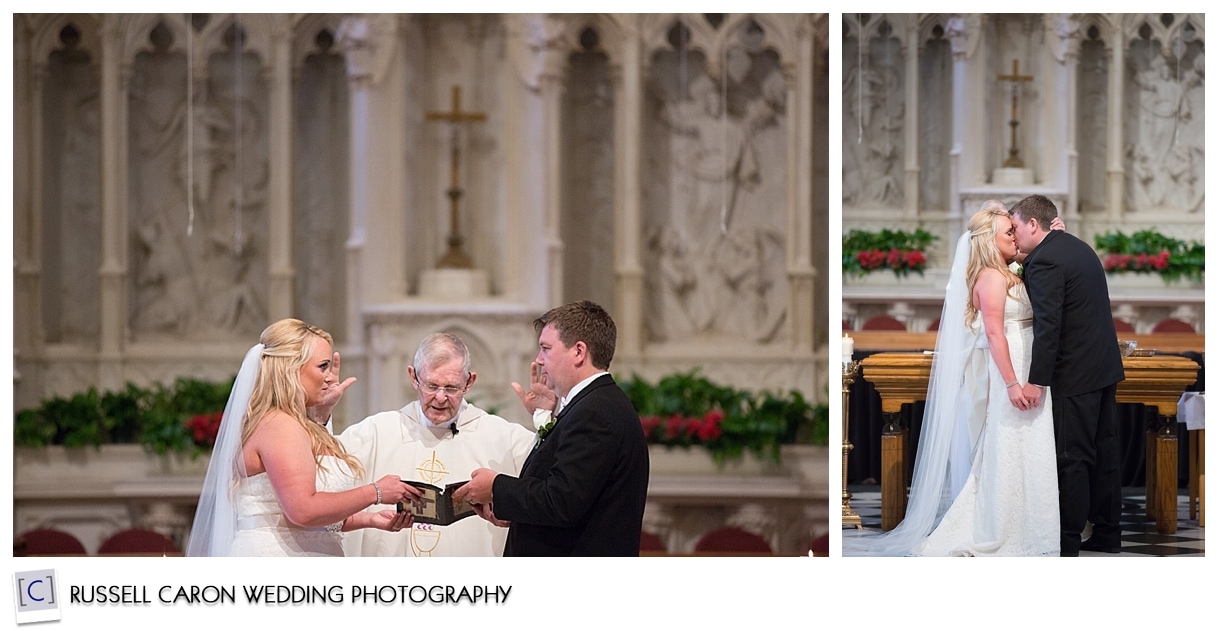 Ashley catches us trying to grab a candid, but with a smile like this, we just had to include it!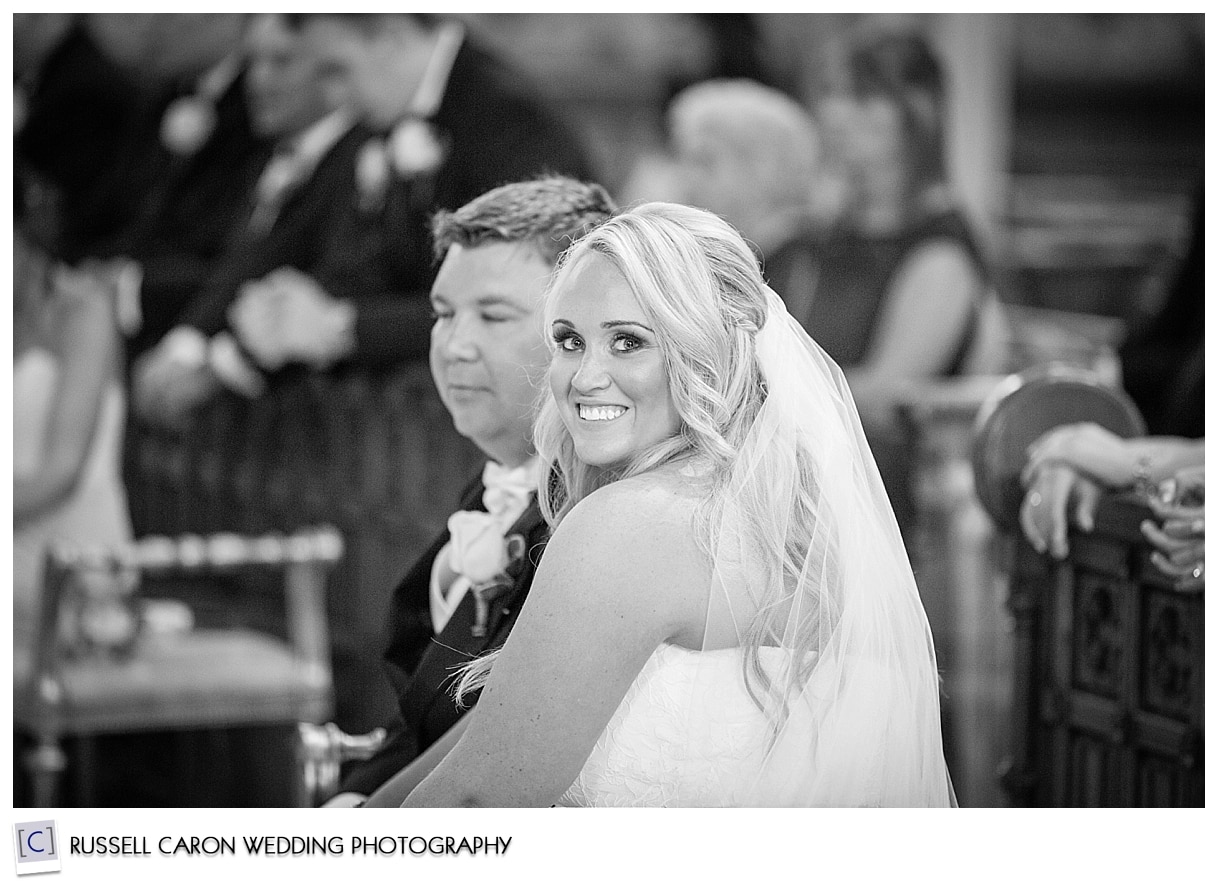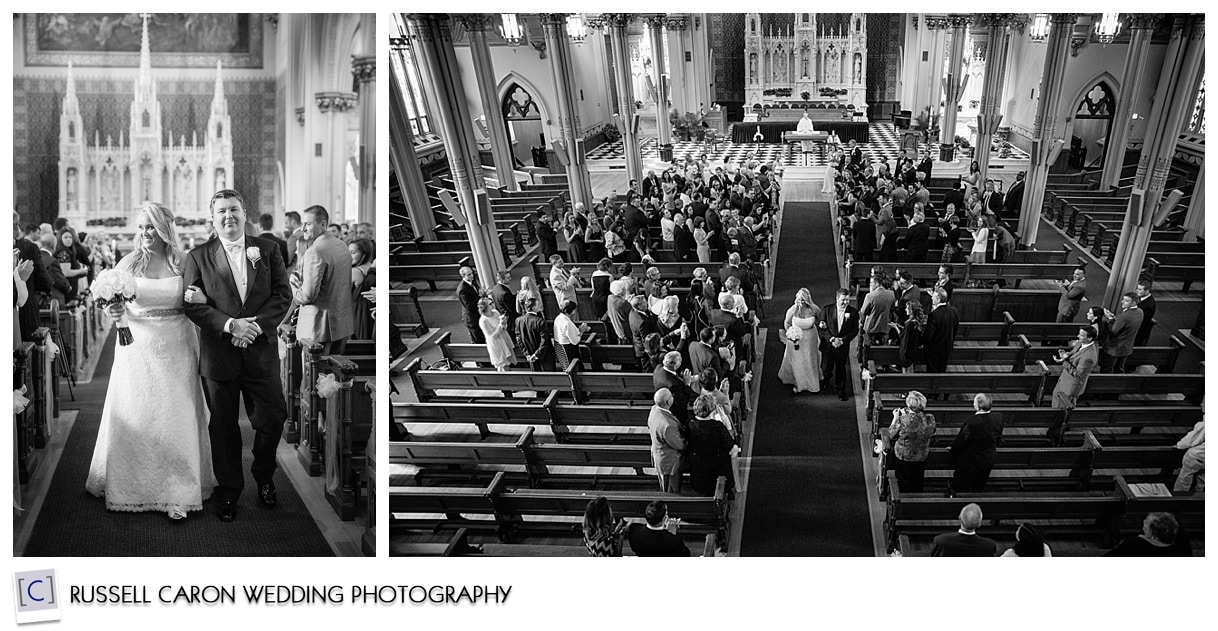 Below right, Mike works as a fire fighter for the Newton, MA, Fire Department, and arranged to have one of the ladder trucks at the church for a few special shot, one of which follows a bit below. Below left, bagpipes playing on the lawn.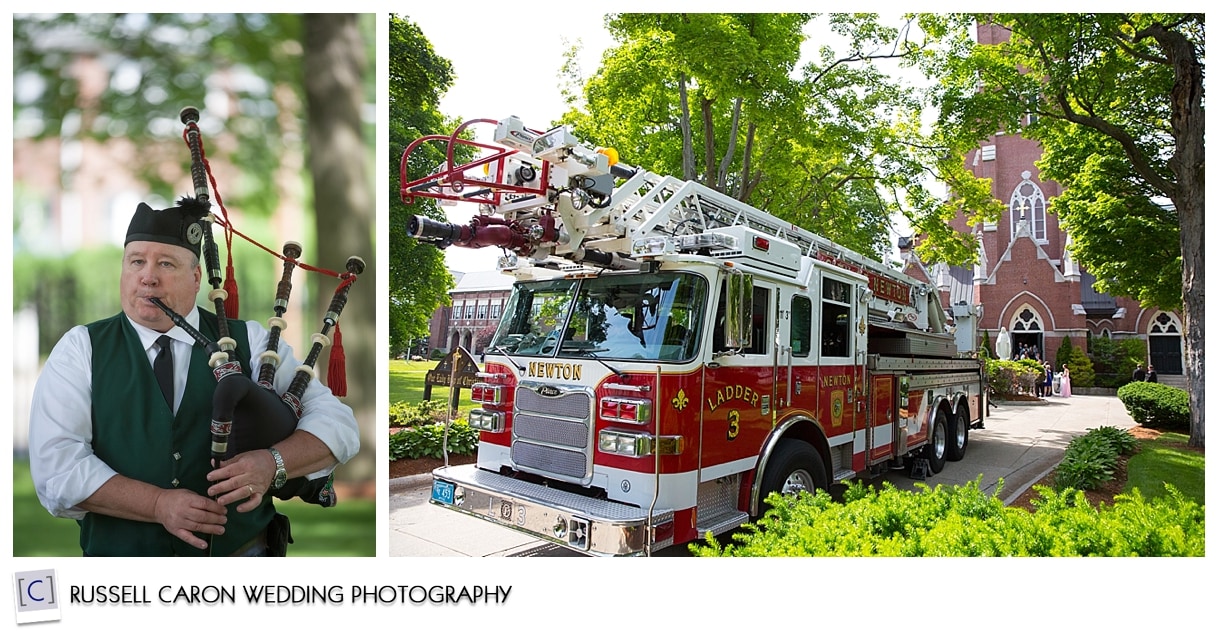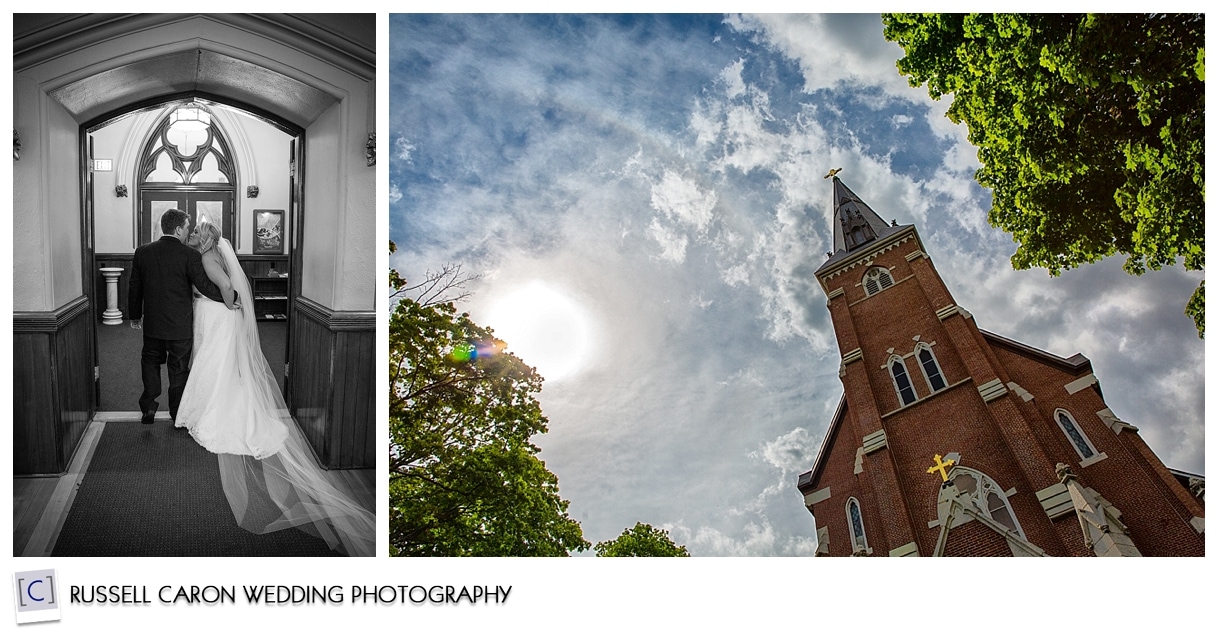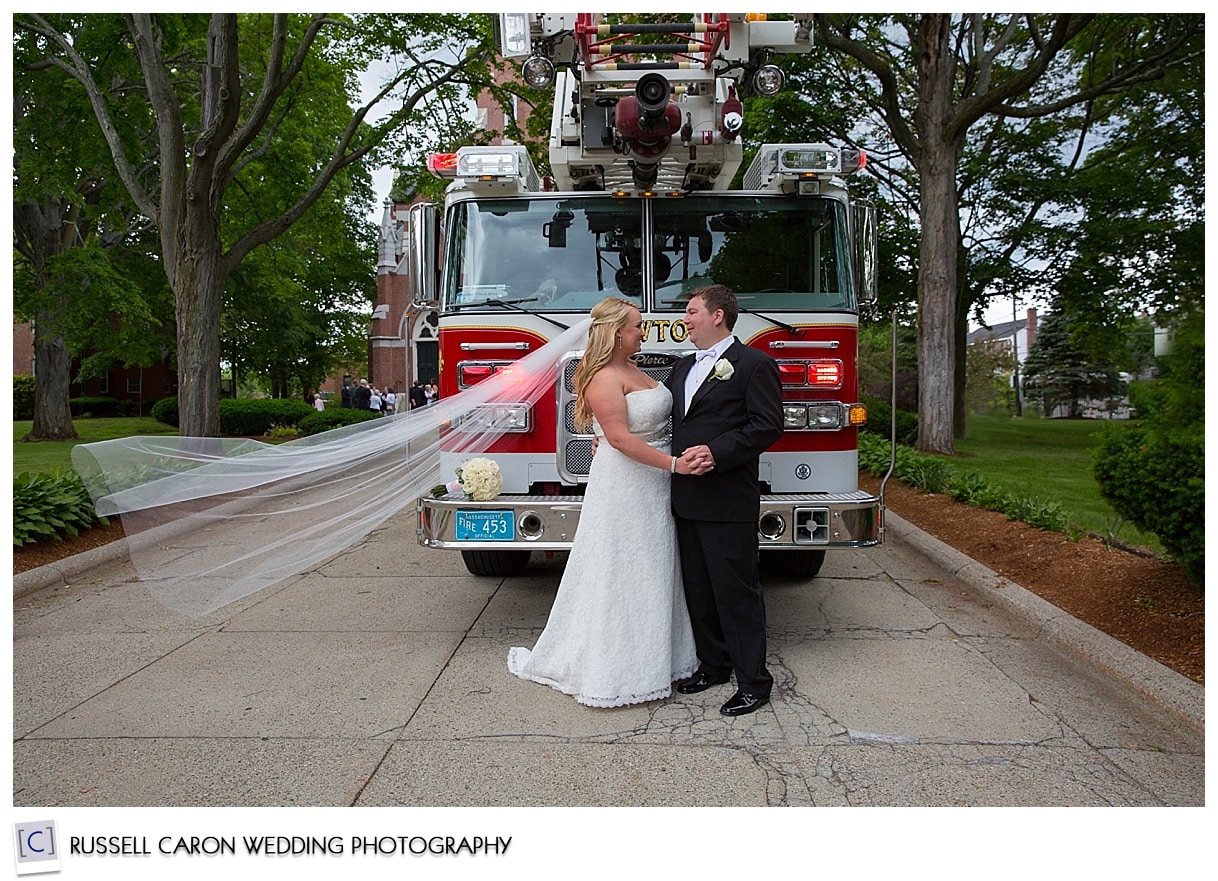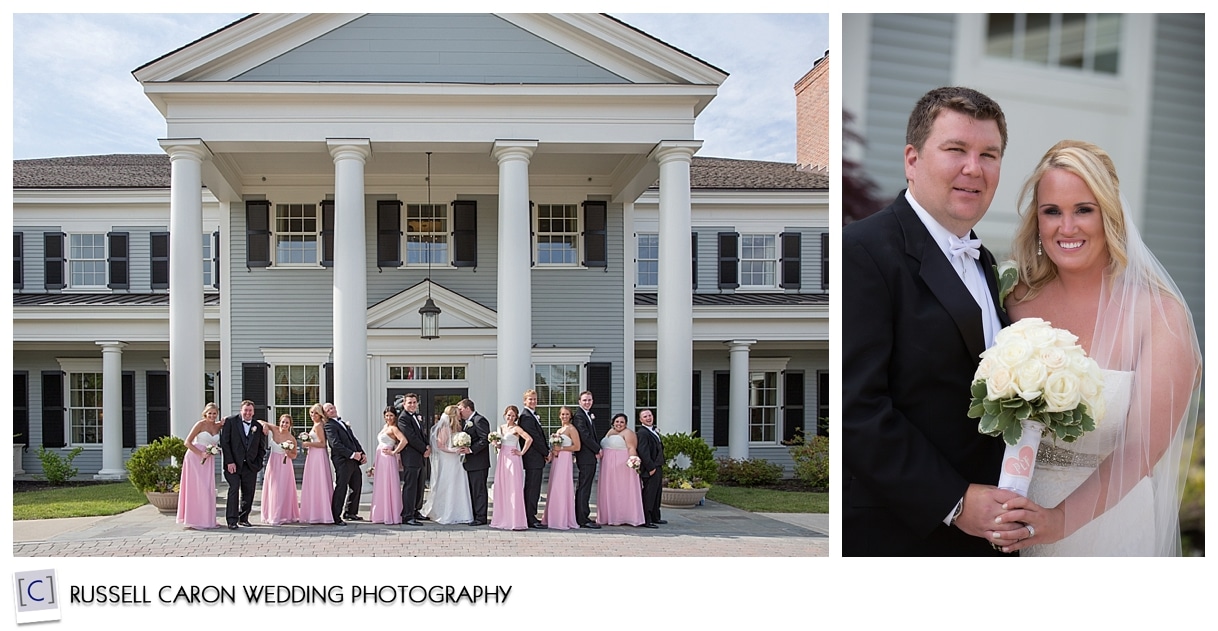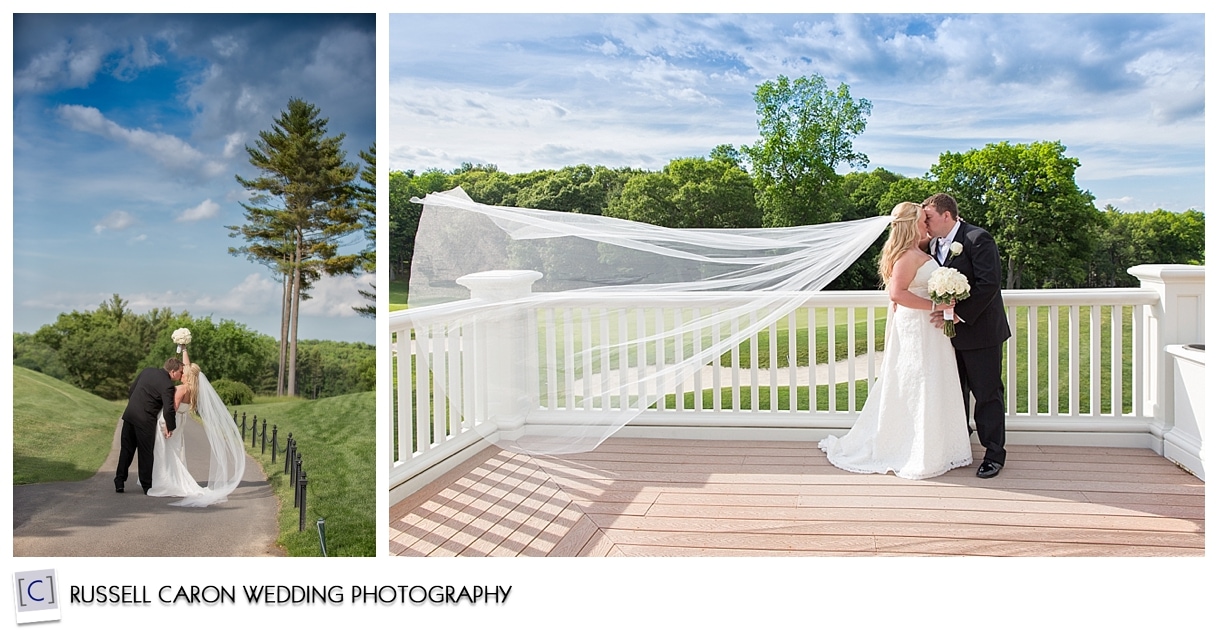 Ashley's mom flanked by her brothers while being announced in.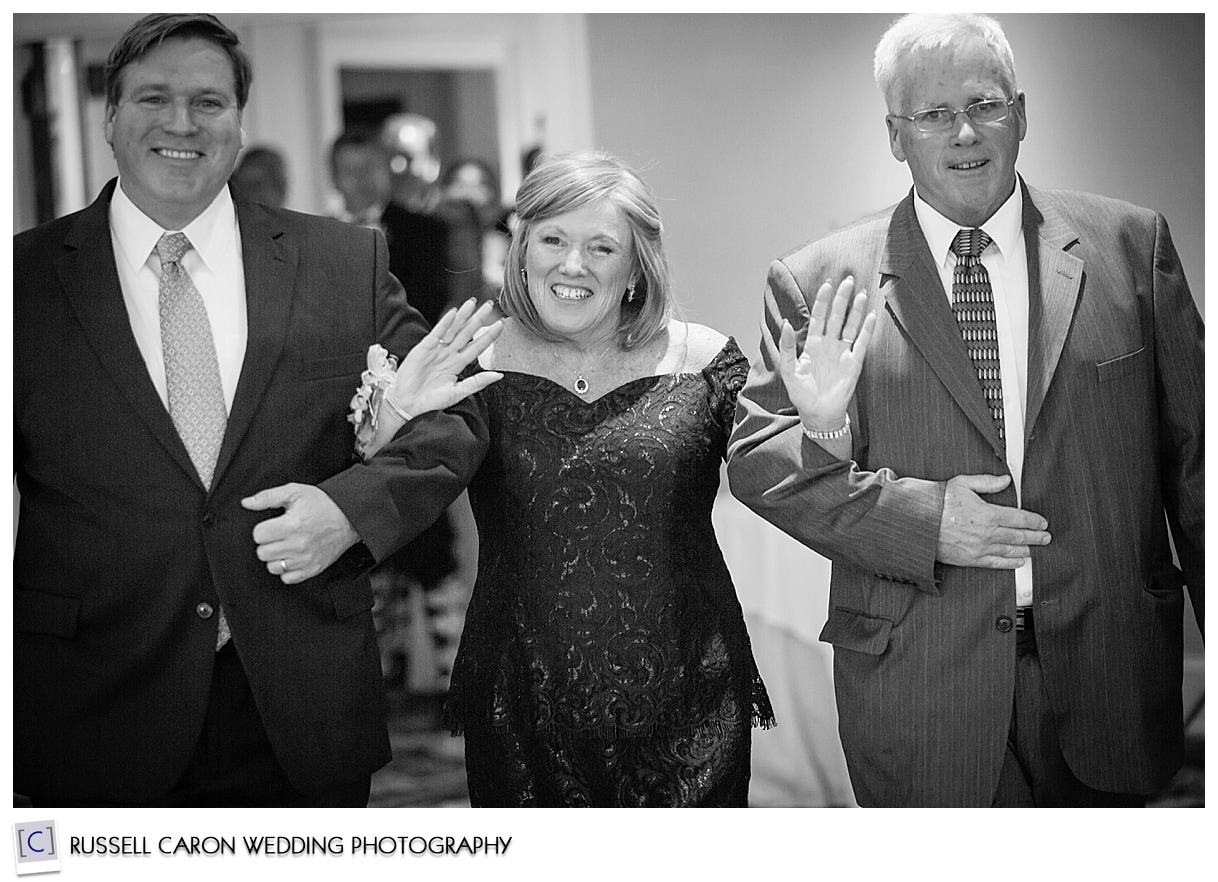 First dance!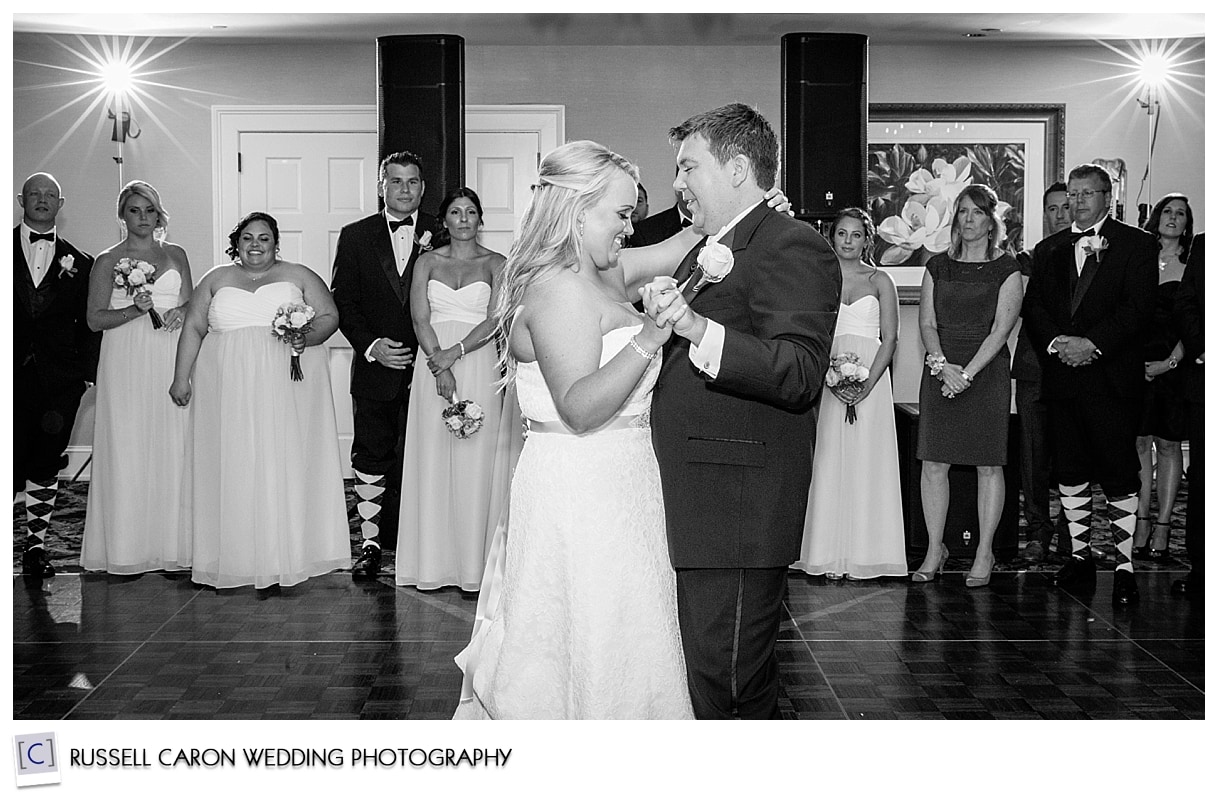 My, those rings look stunning on Ashley's finger!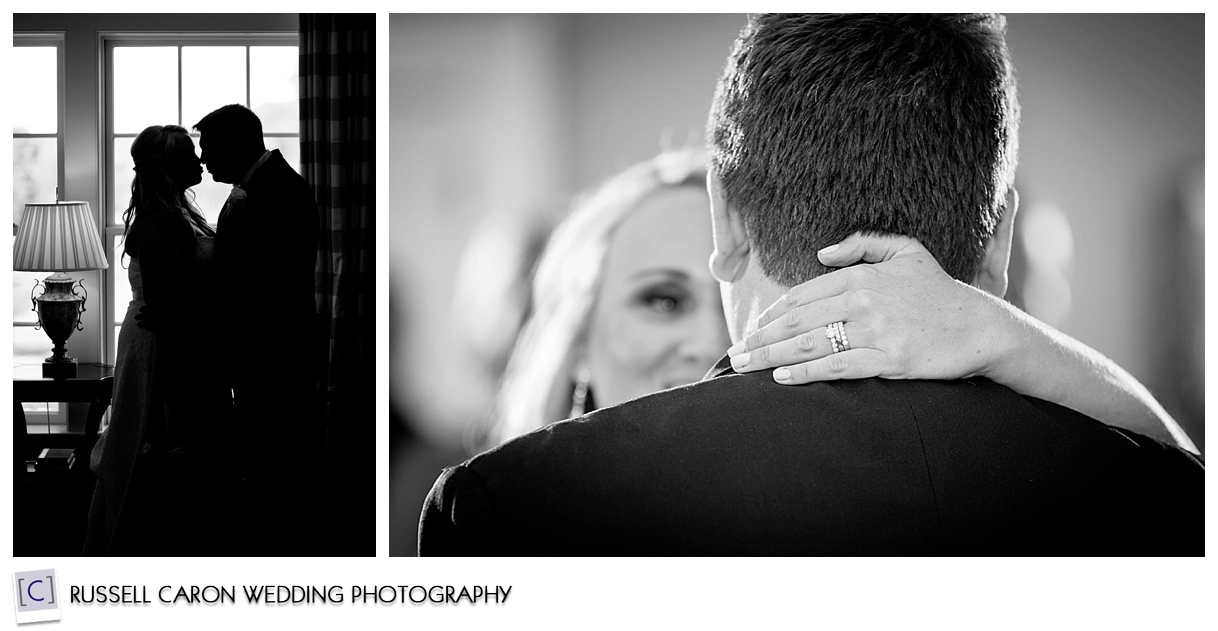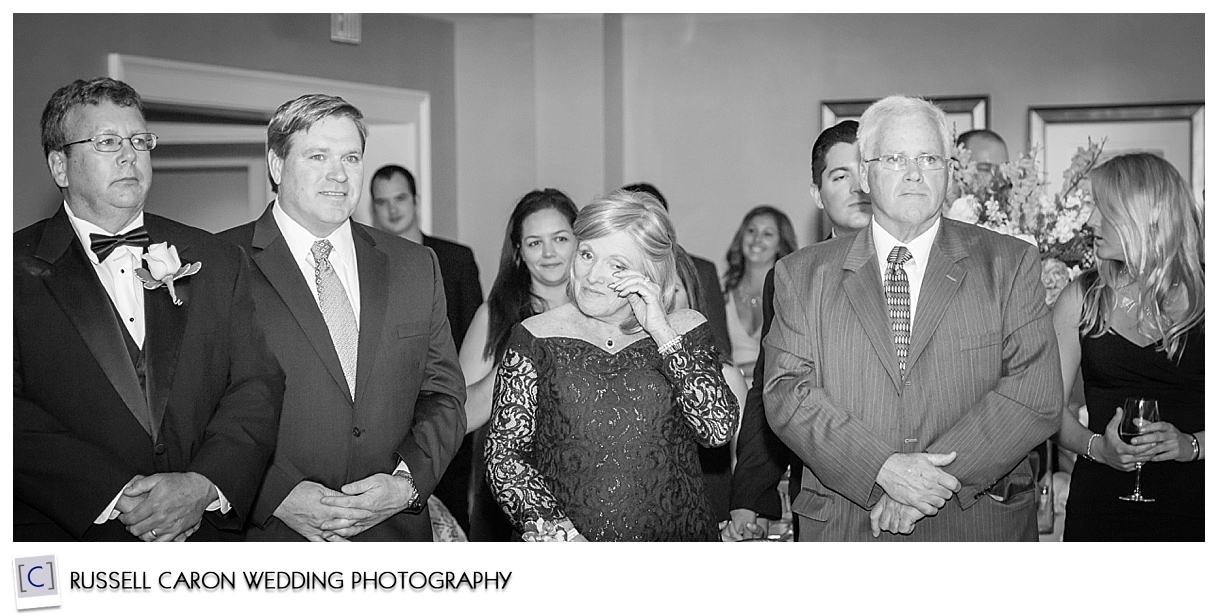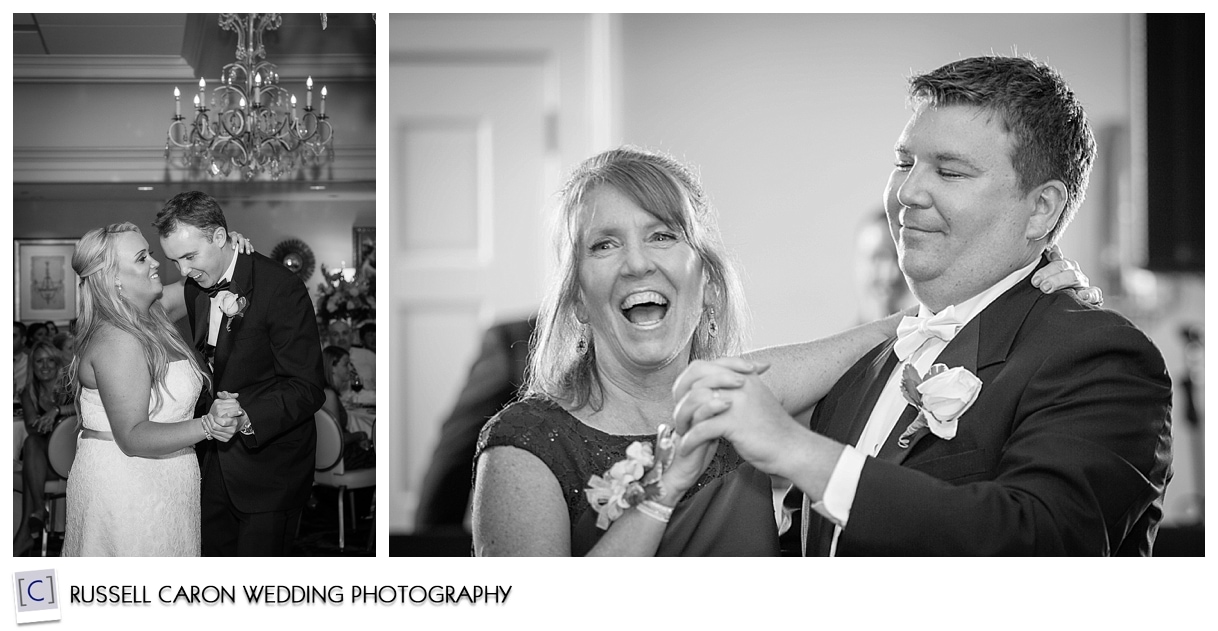 DJ Jimmie Espo, Rocked. The. House. It was just about the wildest dance party we have ever seen! Take a look at the photos below, and see what you think. Was it an epic night?! Yes! We've rarely seen a dance floor with just about every guest dancing. So much fun!!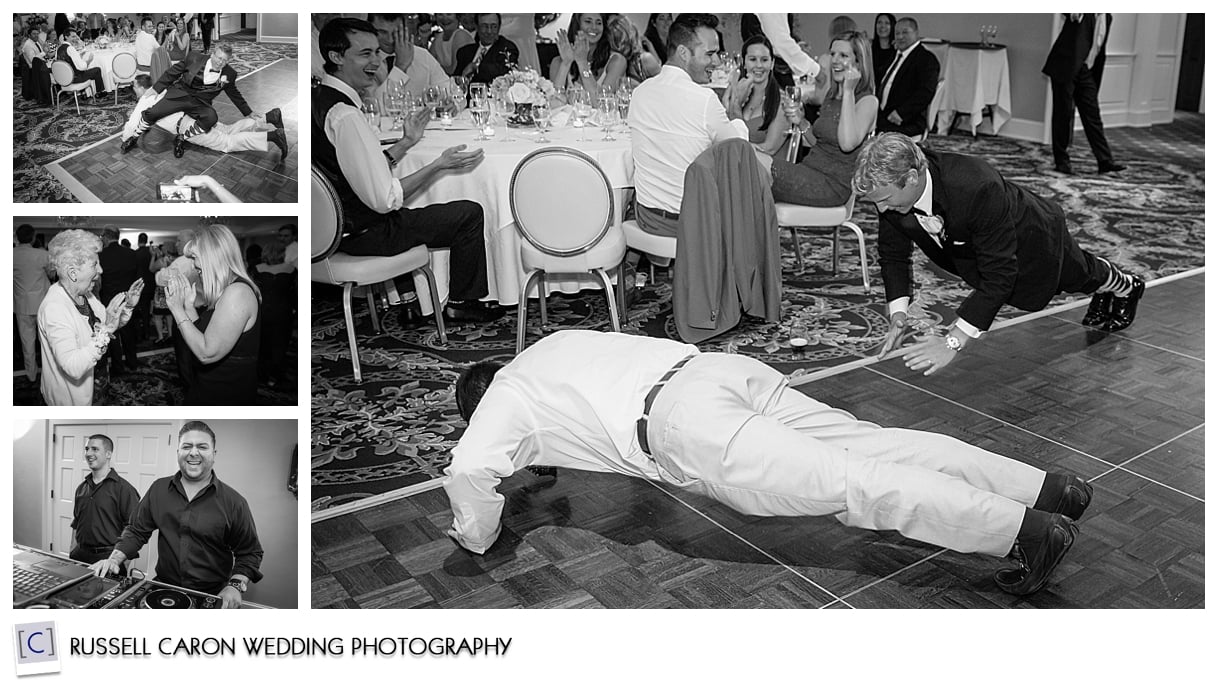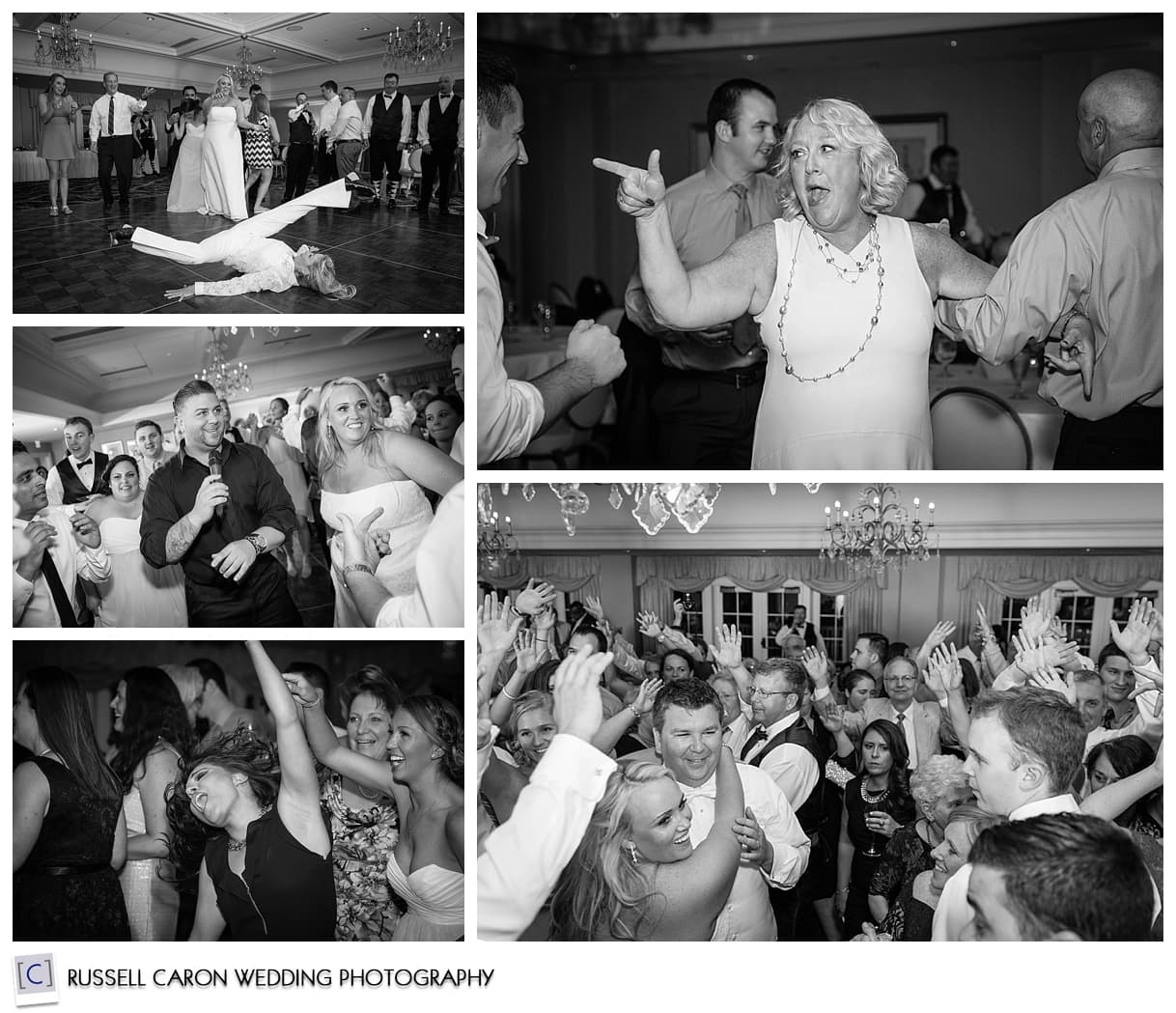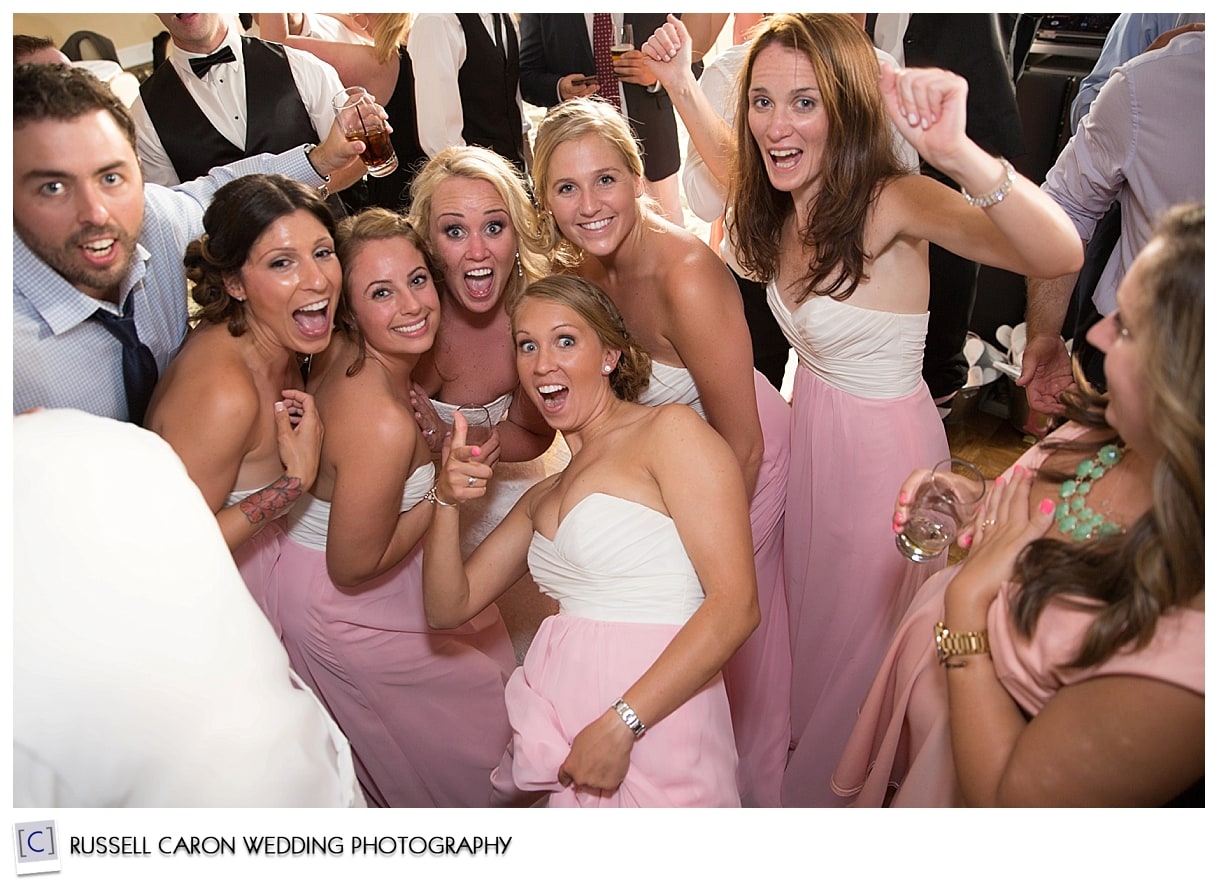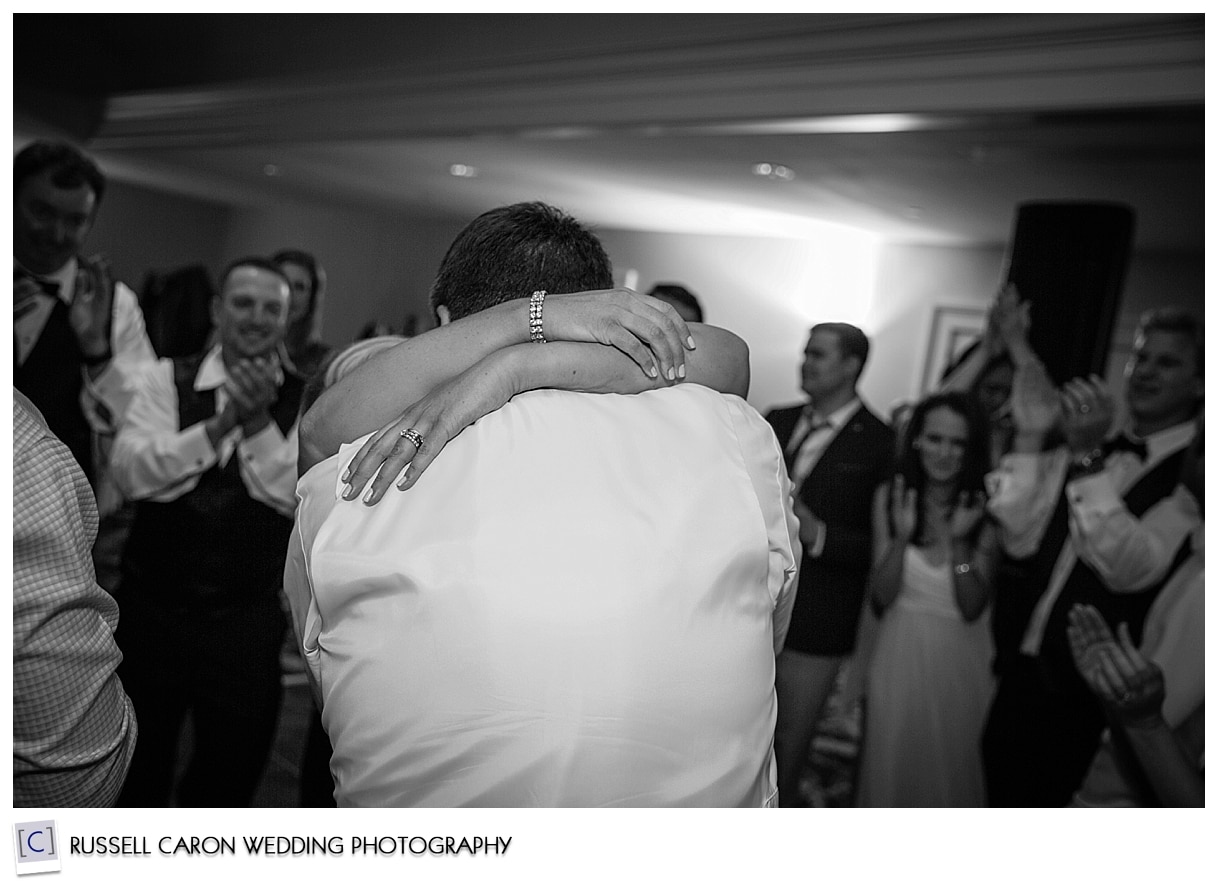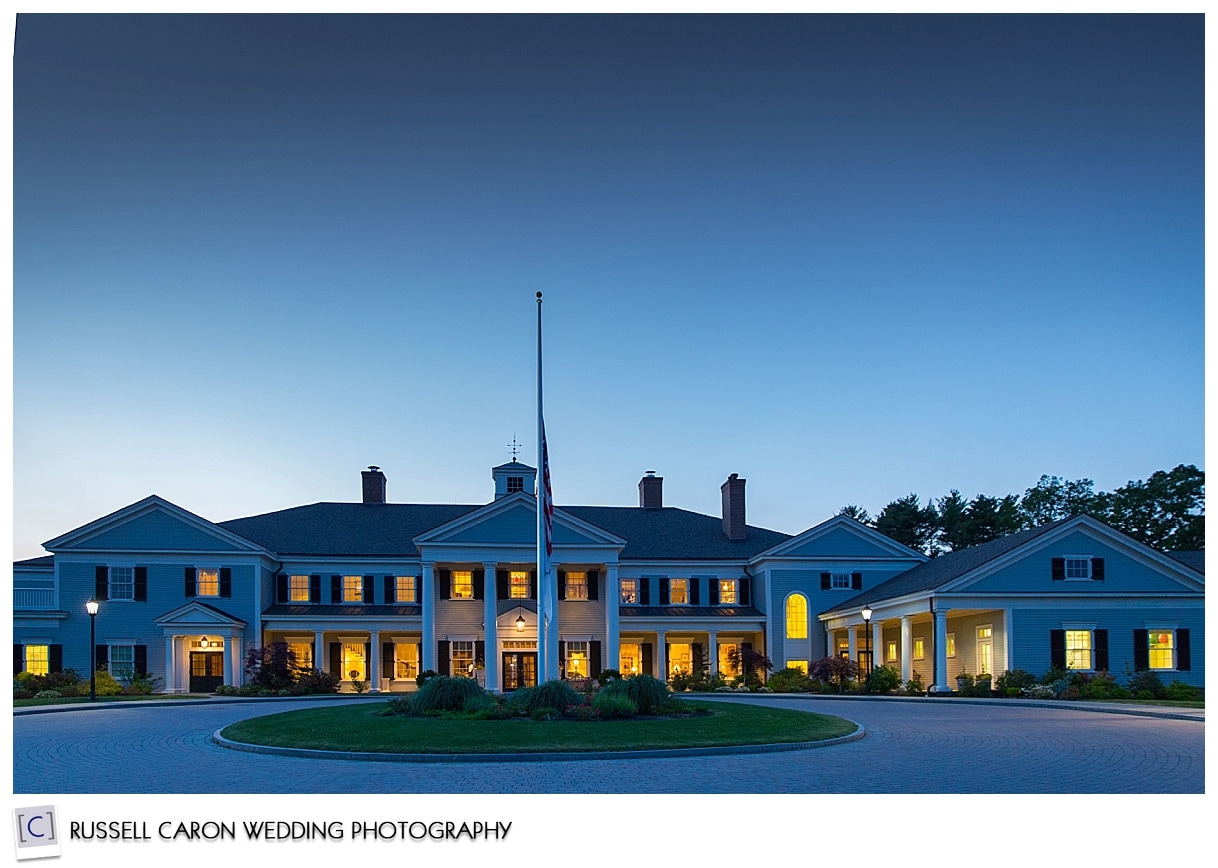 The Wellesley Country Club was the perfect venue for Ashley and Mike's wedding. The ballroom looked gorgeous, decked out in the beautiful arrangements by Susan Bowen!
Wellesley wedding photographers, Russell Caron Wedding Photography, would love to be involved in your big day, just as we were for Ashley and Michael. We will travel to whatever location you can think of, whether it be the Wellesley Country Club, or a resort in the Caribbean. For more information, please contact us right away!
Venue: Wellesley Country Club
Photographer: Russell Caron Wedding Photography
DJ: Jimmie Espo of 617 Weddings
Bridal Gown: Vows Bridal Outlet
Videographer: Focused Bliss Productions
Makeup: Nicole Reading
Cake: Montilio's
Flowers: Susan Bowen