Sebasco Harbor Wedding | Maine Wedding Photographers
Megan and Ryan's Sebasco Harbor wedding on Saturday, September 5, 2015, was absolutely dreamy! The weather was spectacular, the venue was gorgeous, the bride was stunning, and the groom was handsome. Besides the breathtaking wedding dress, there were spectacular florals, great food, and an incredible band! We loved every minute of this wedding day, and hope you love our favorites, presented here.
Below, Megan and Ryan stole away for a few minutes to take advantage of the pastel sunset on the Sebasco Harbor dock.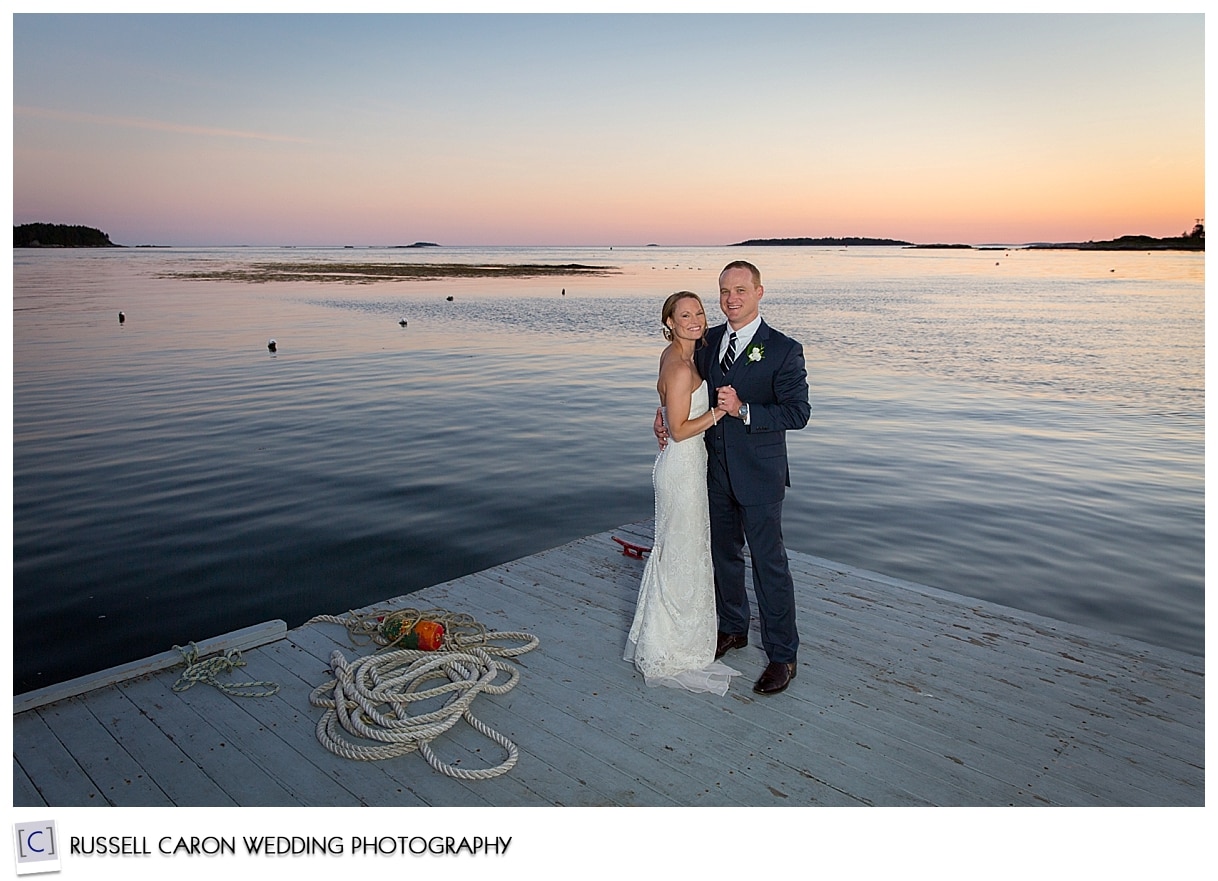 Megan and Ryan's Sebasco Harbor Wedding:

Megan's dress, above left, one of the loveliest we've seen, from David's Bridal.

Above, Megan getting ready for the wedding. Below, more fantastic coral and periwinkle blue flowers, by Beautiful Days Events.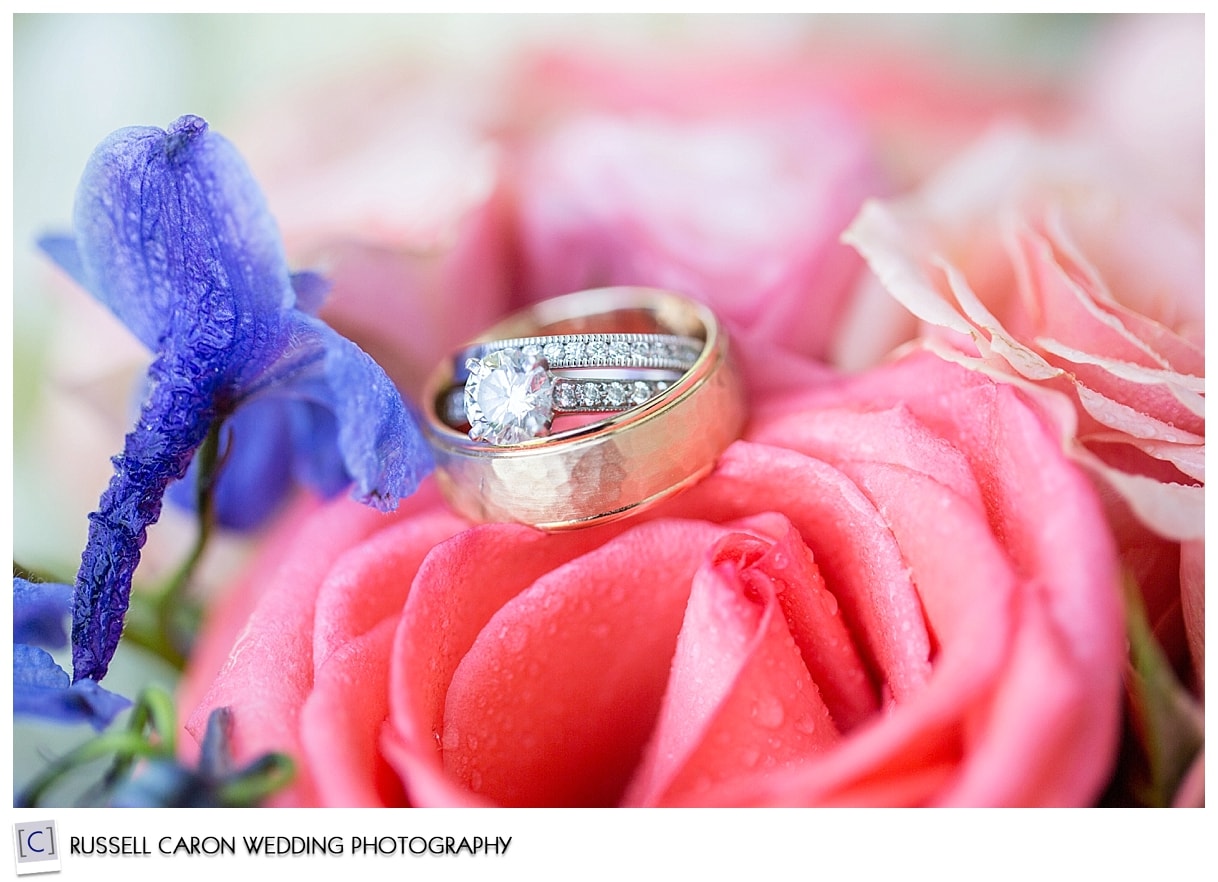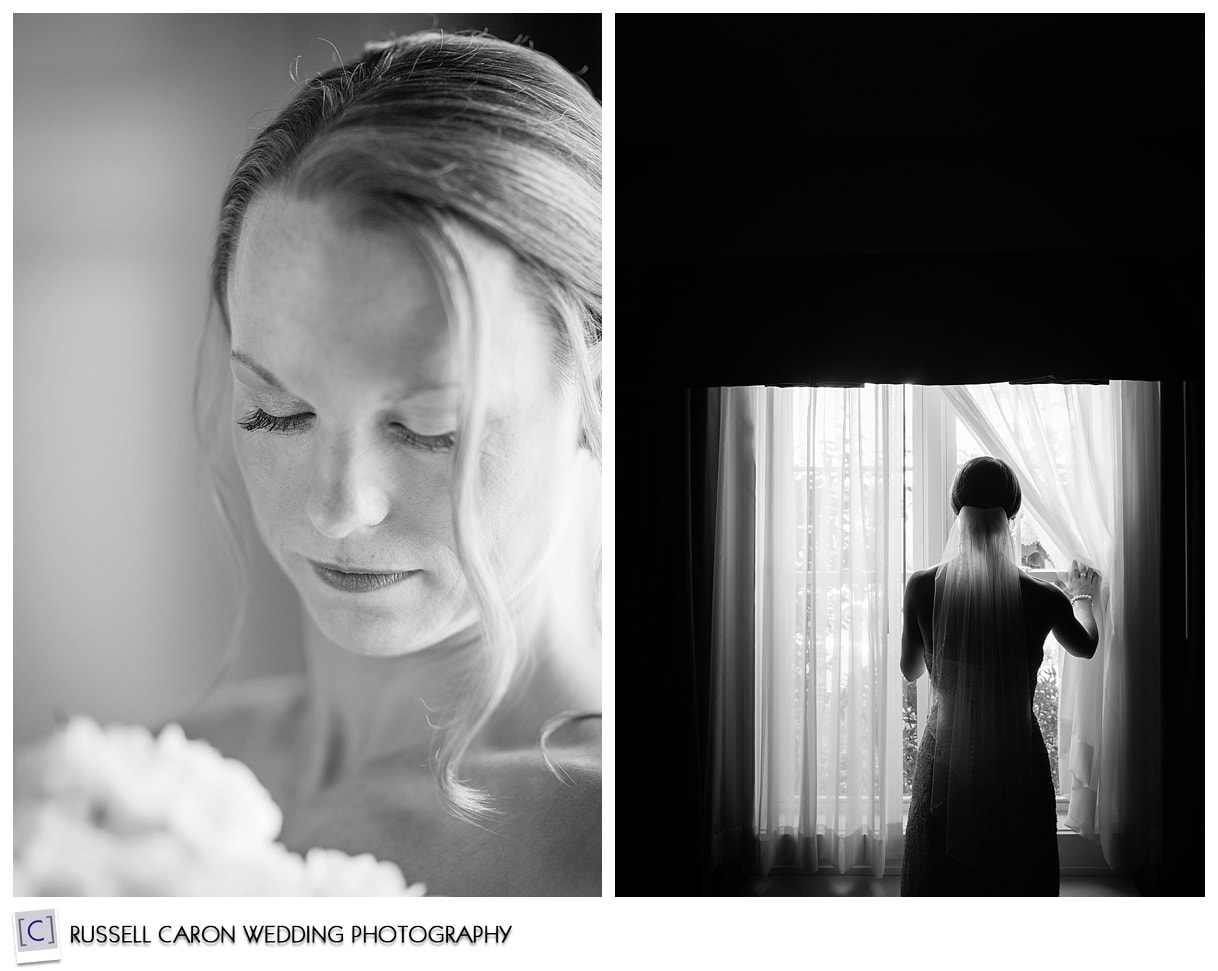 Megan was a gorgeous bride! Above and below.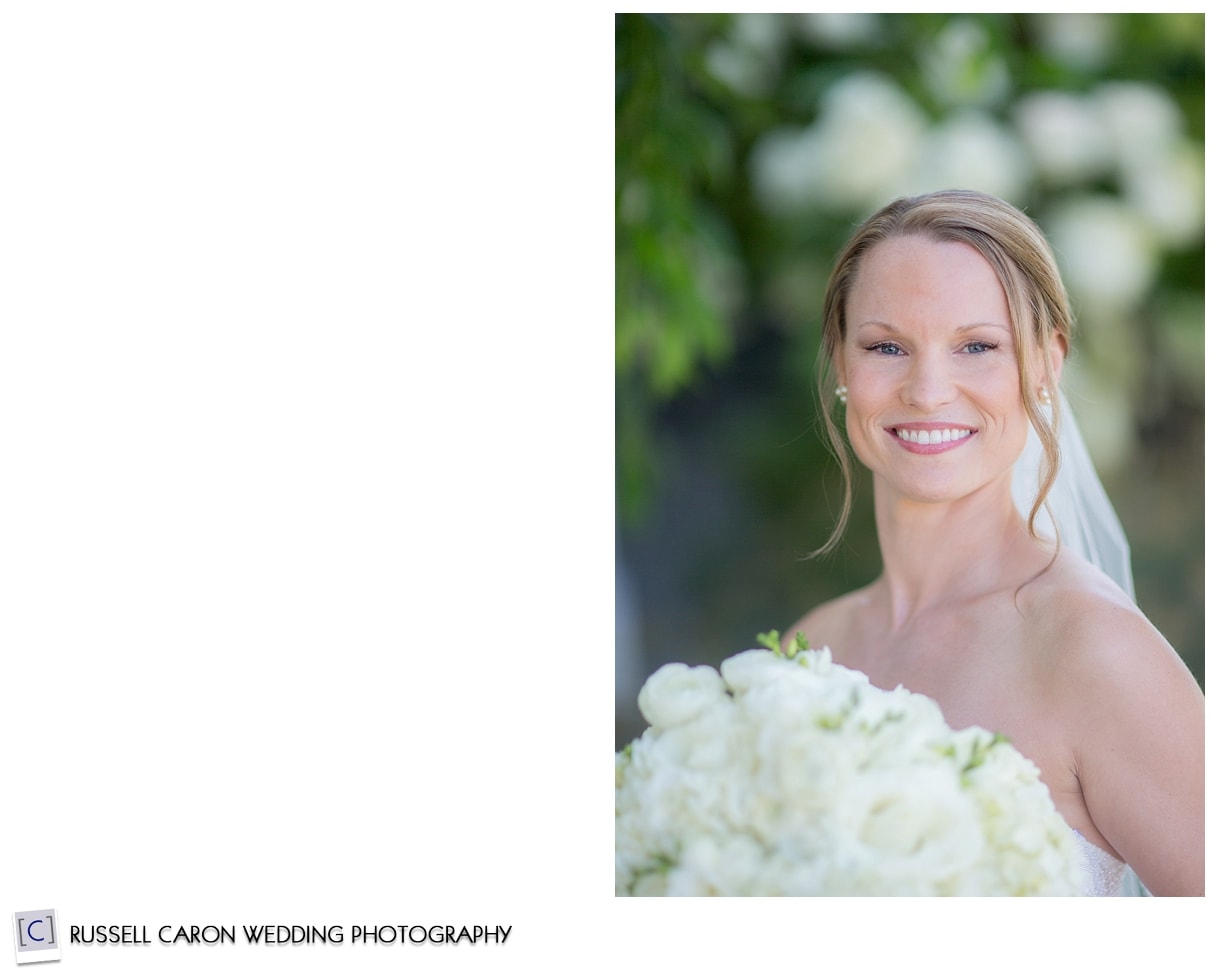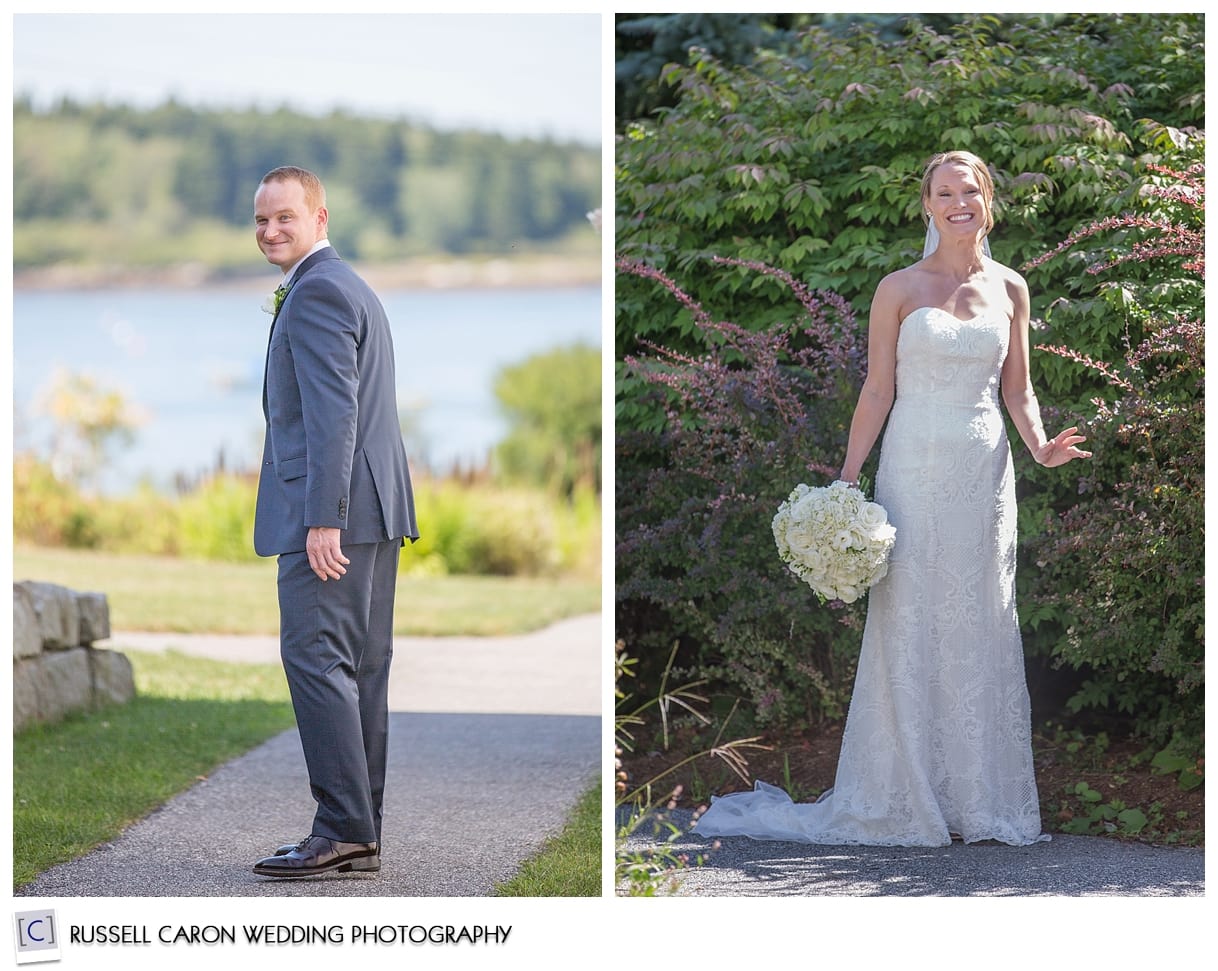 Megan and Ryan during their wedding day first look, above and below. They chose to see each other before the ceremony. It's a nice way to spend time together alone before the hectic pace of the day.

Below, sisters and bridesmaids spy on the first look!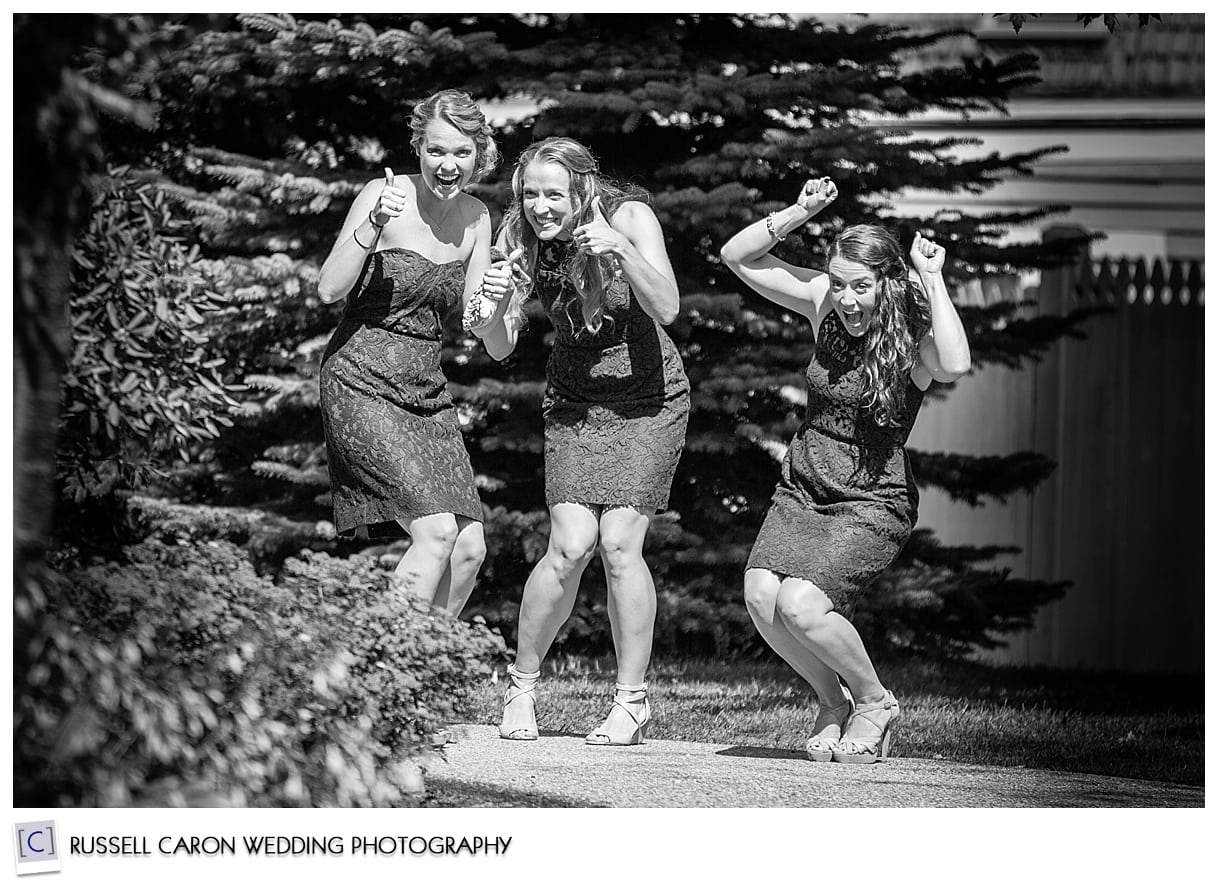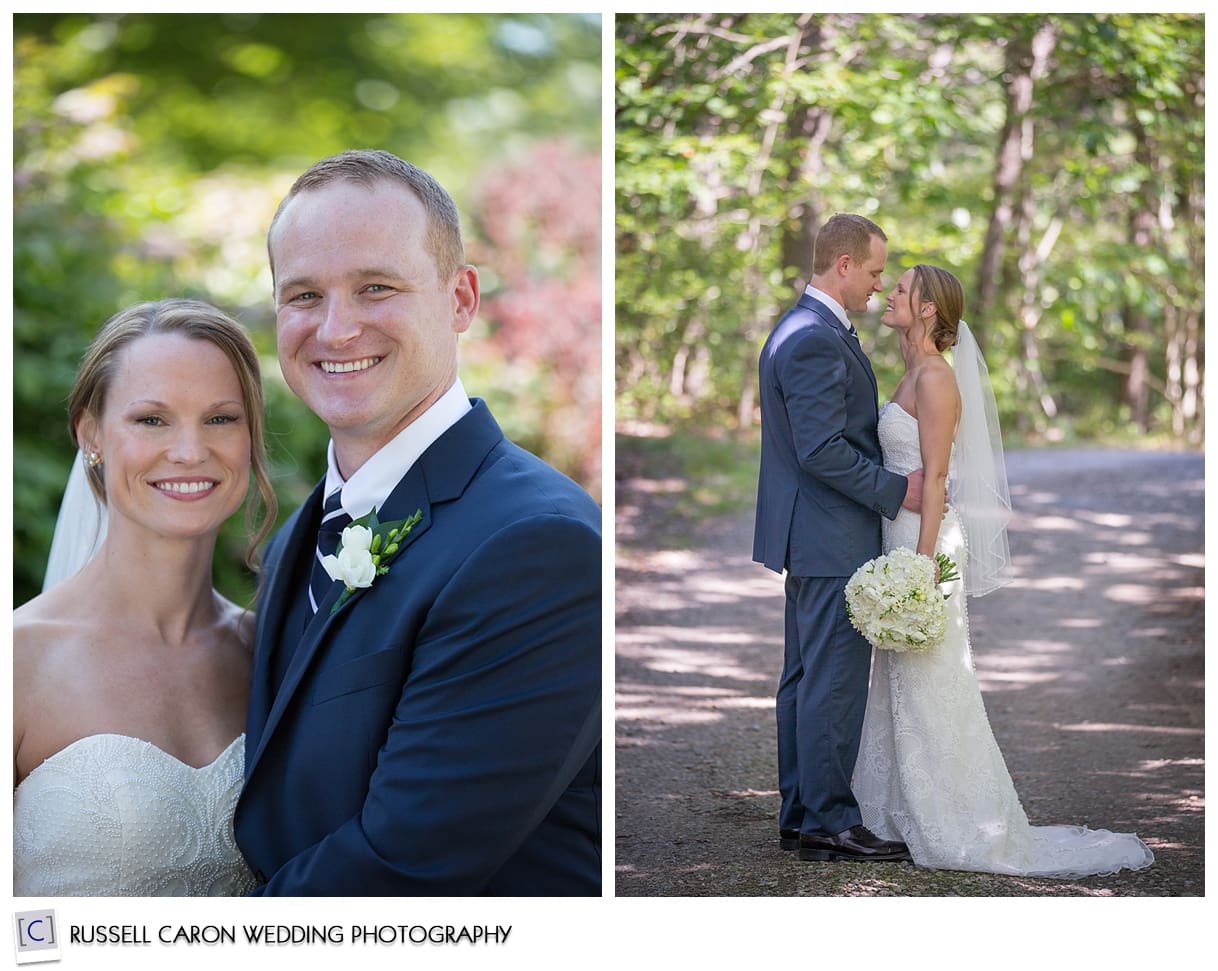 After the first look, we like to whisk the bride and groom away for a few moments to give them space and time to talk before the ceremony.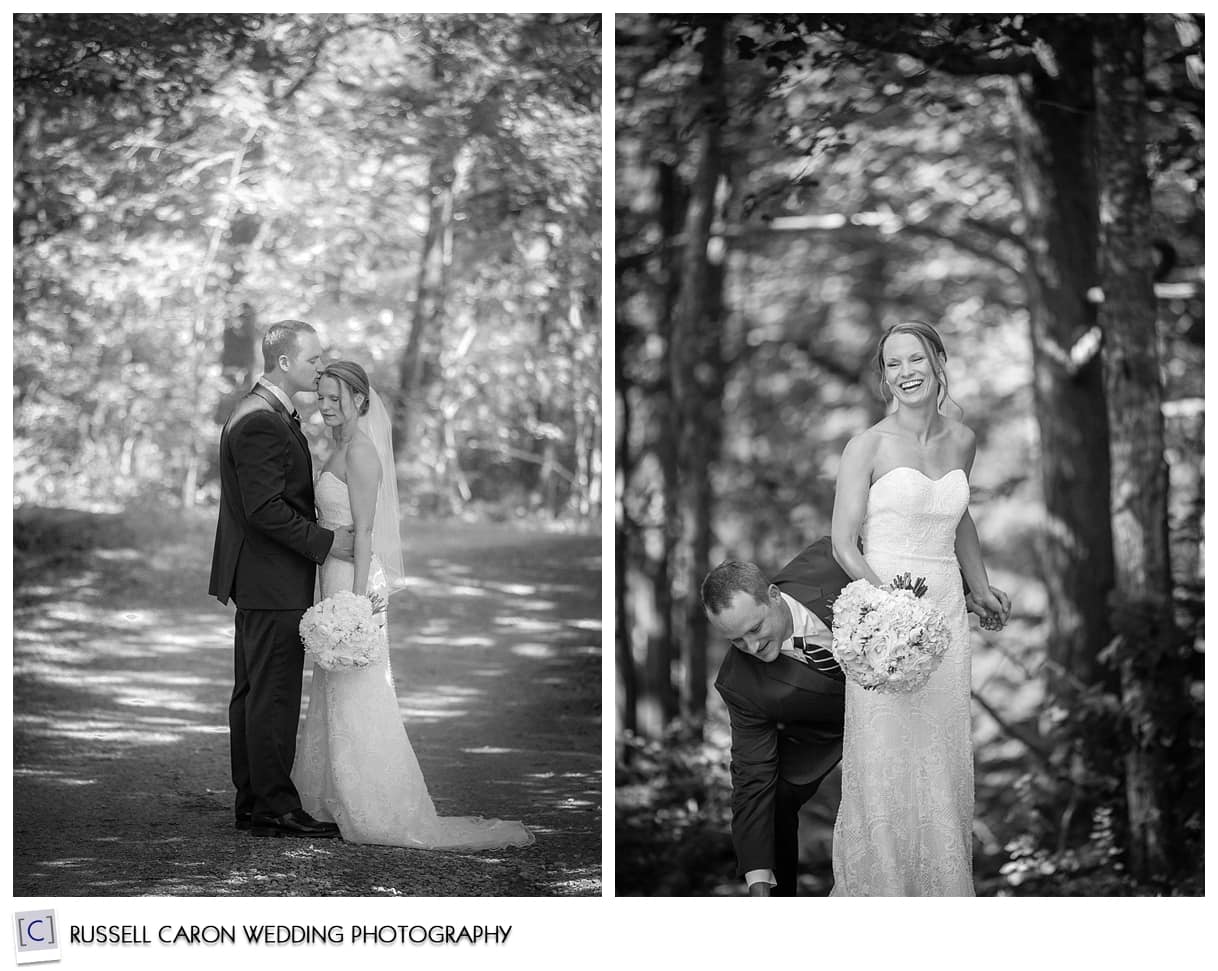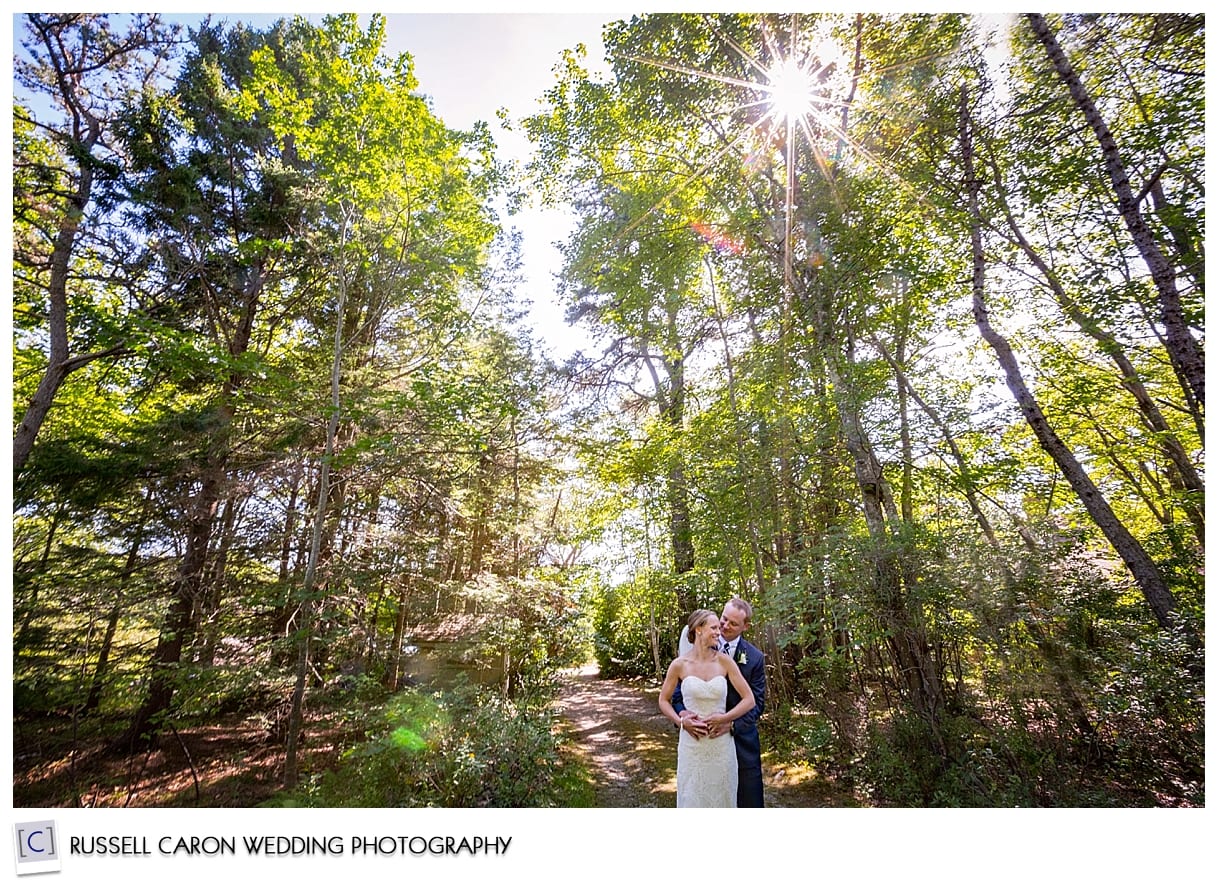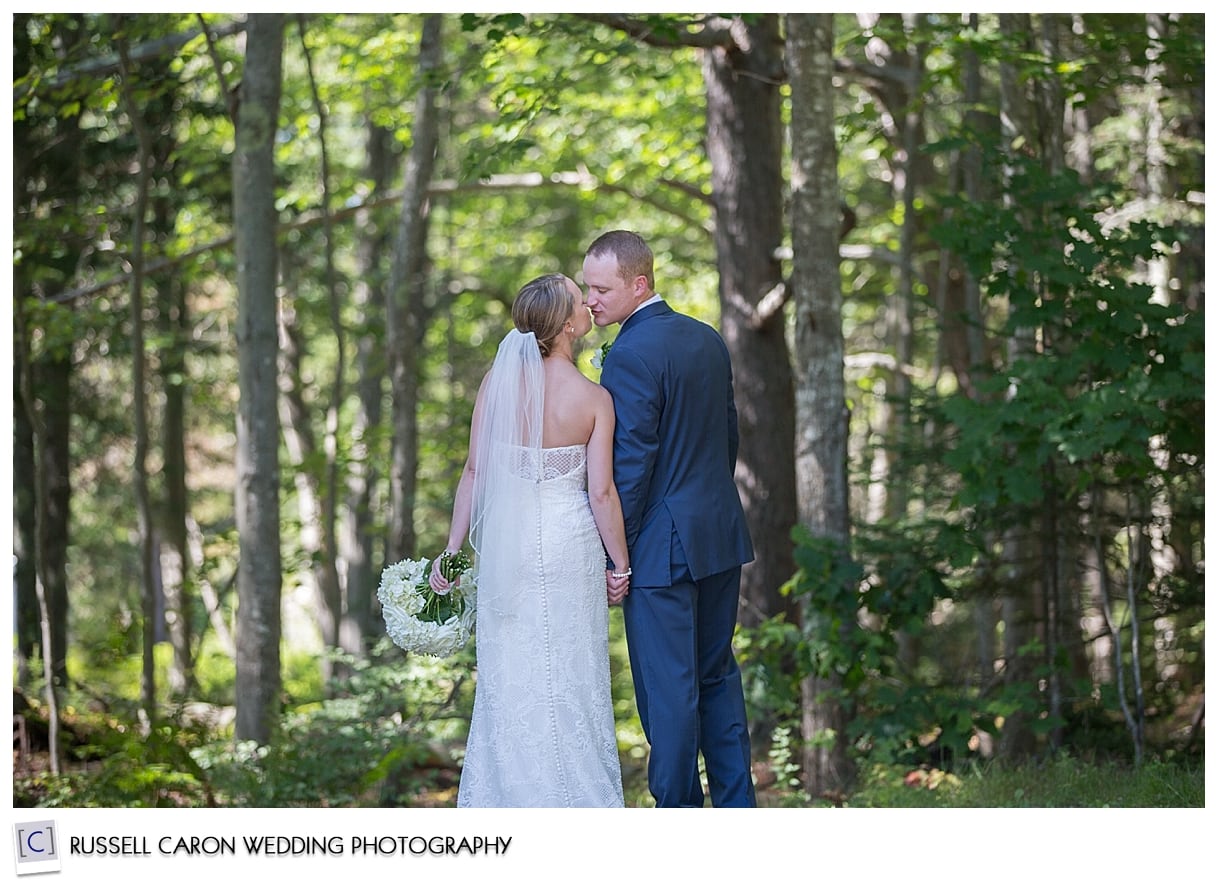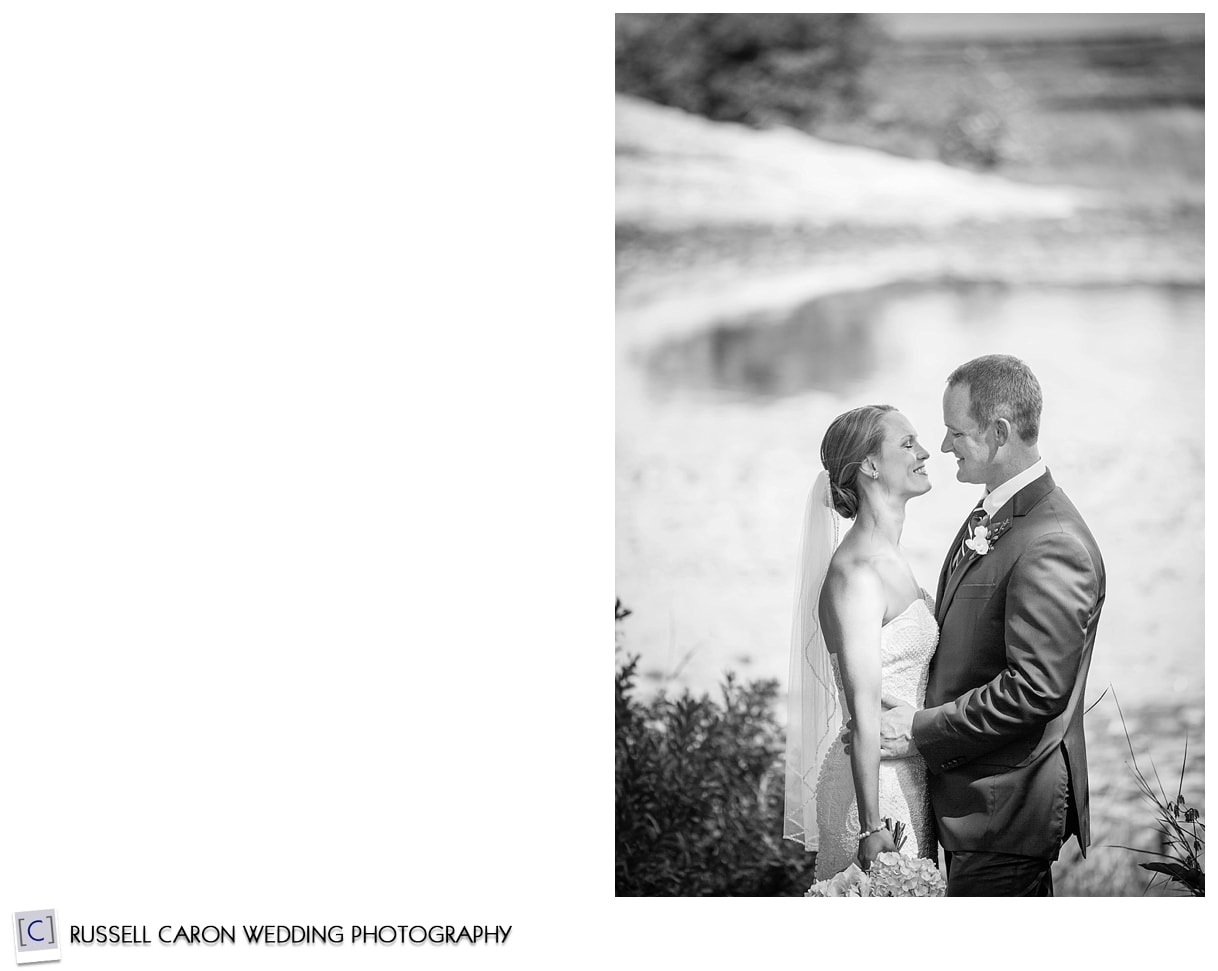 Below, Megan and Ryan at Round Cove, near the second tee of the Sebasco Harbor golf course.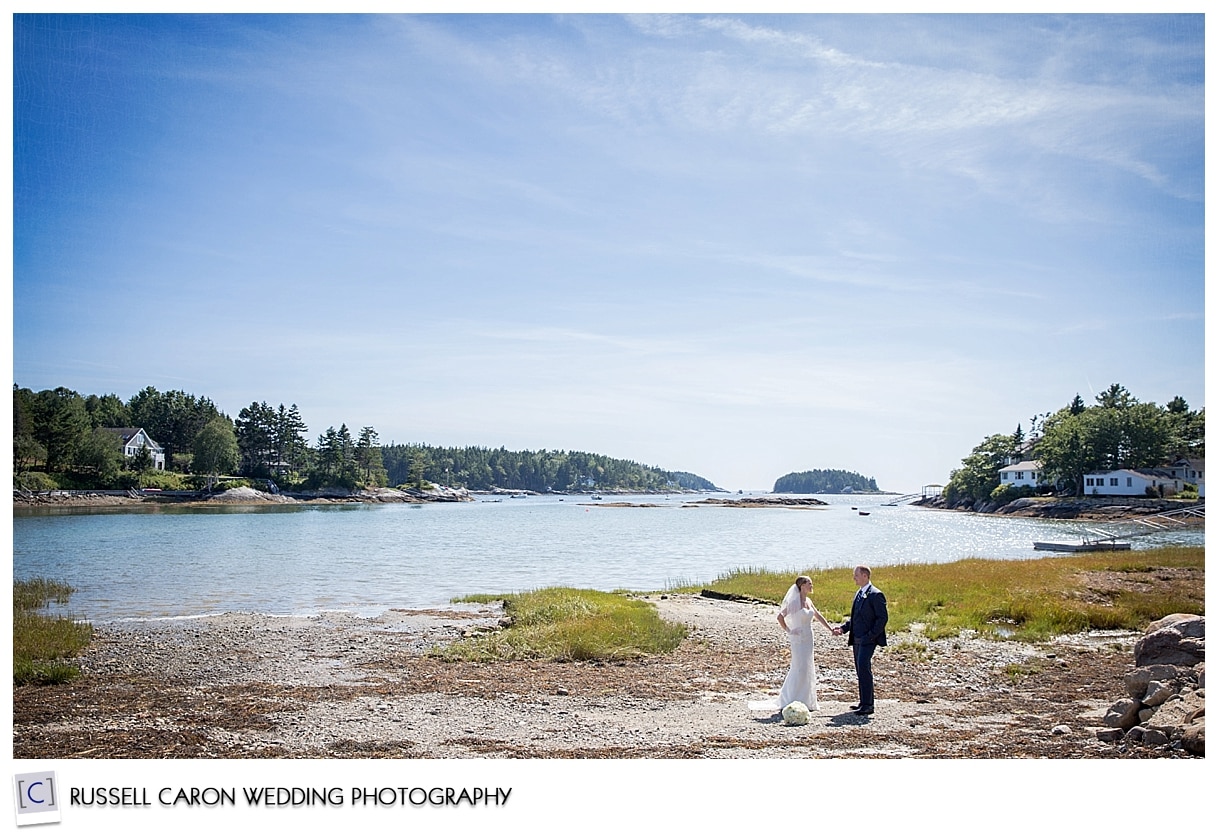 Below, Megan and her bridesmaids having a fun moment.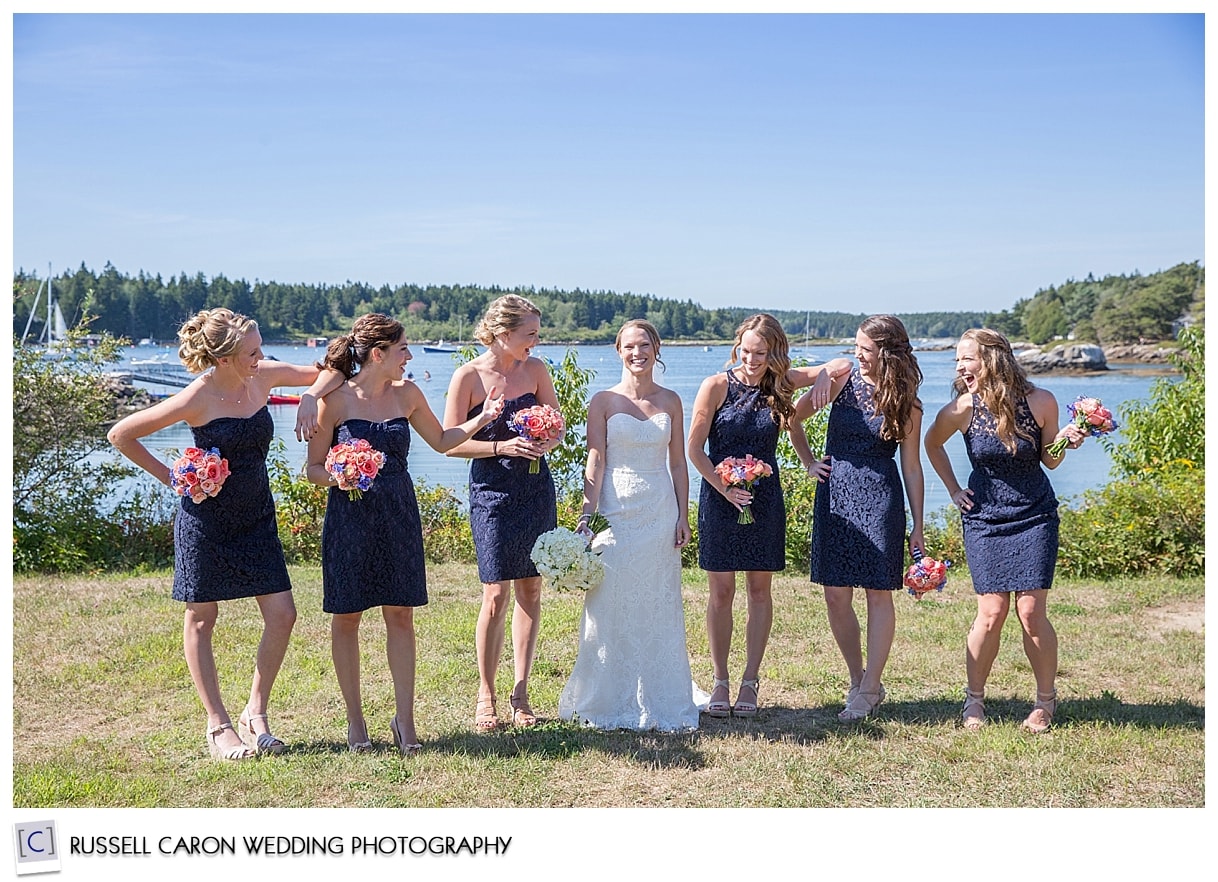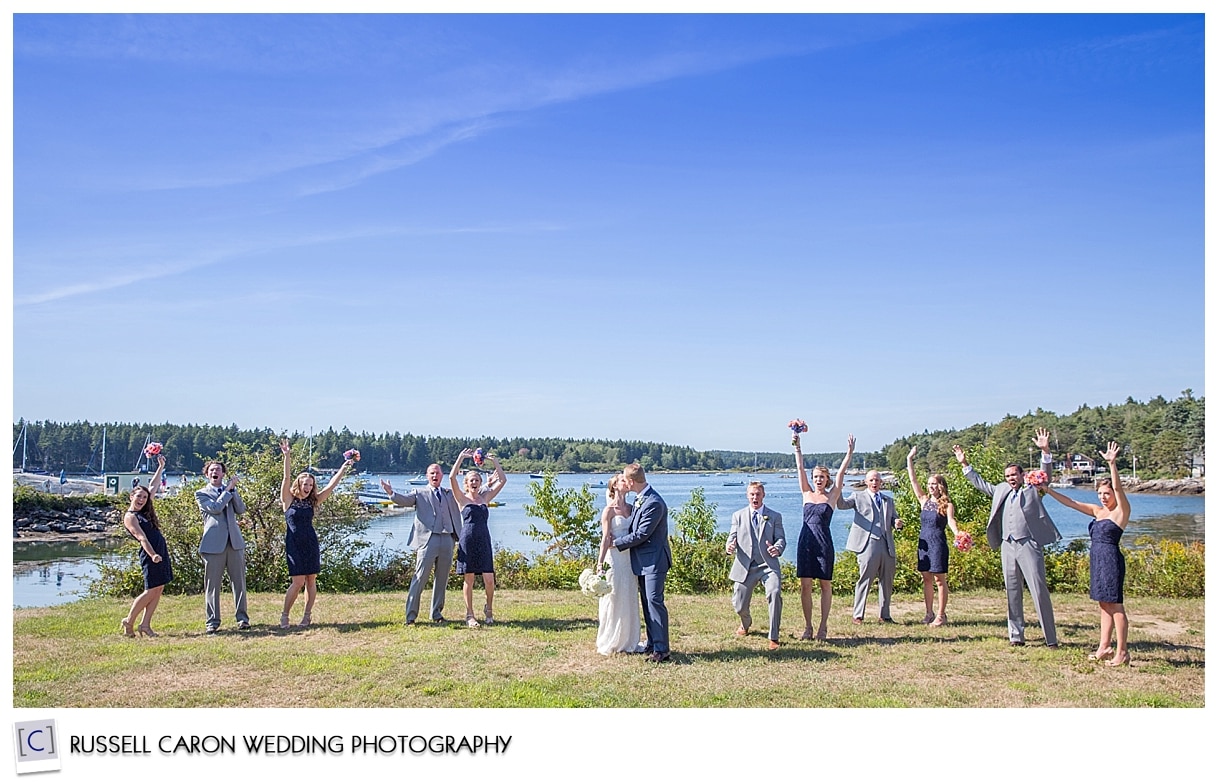 The bridal party having a few laughs before the ceremony. Above and below, right.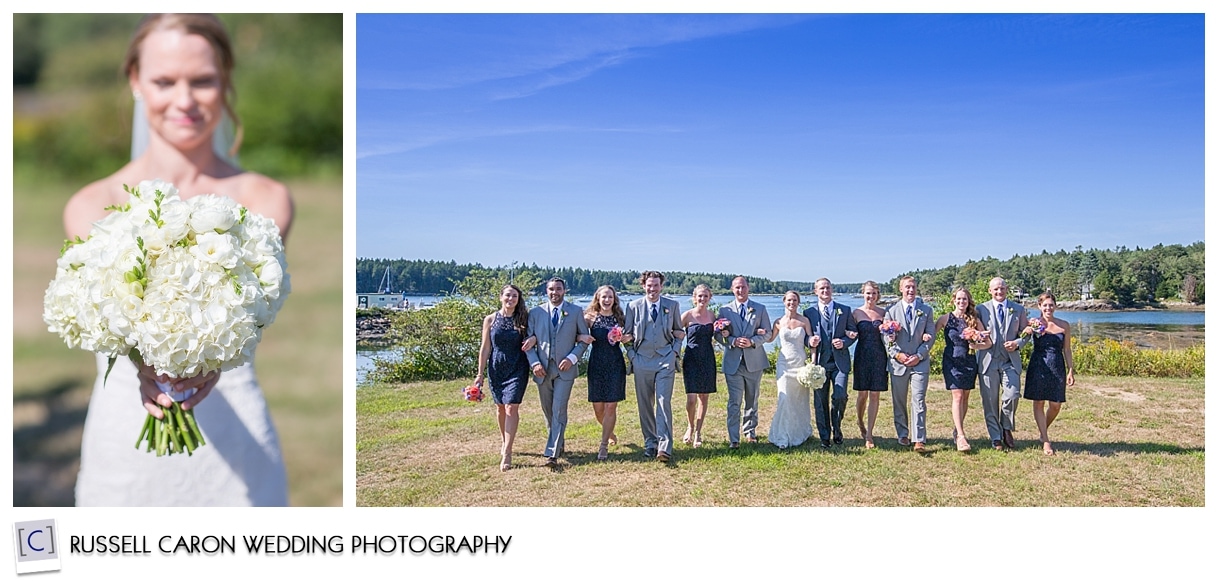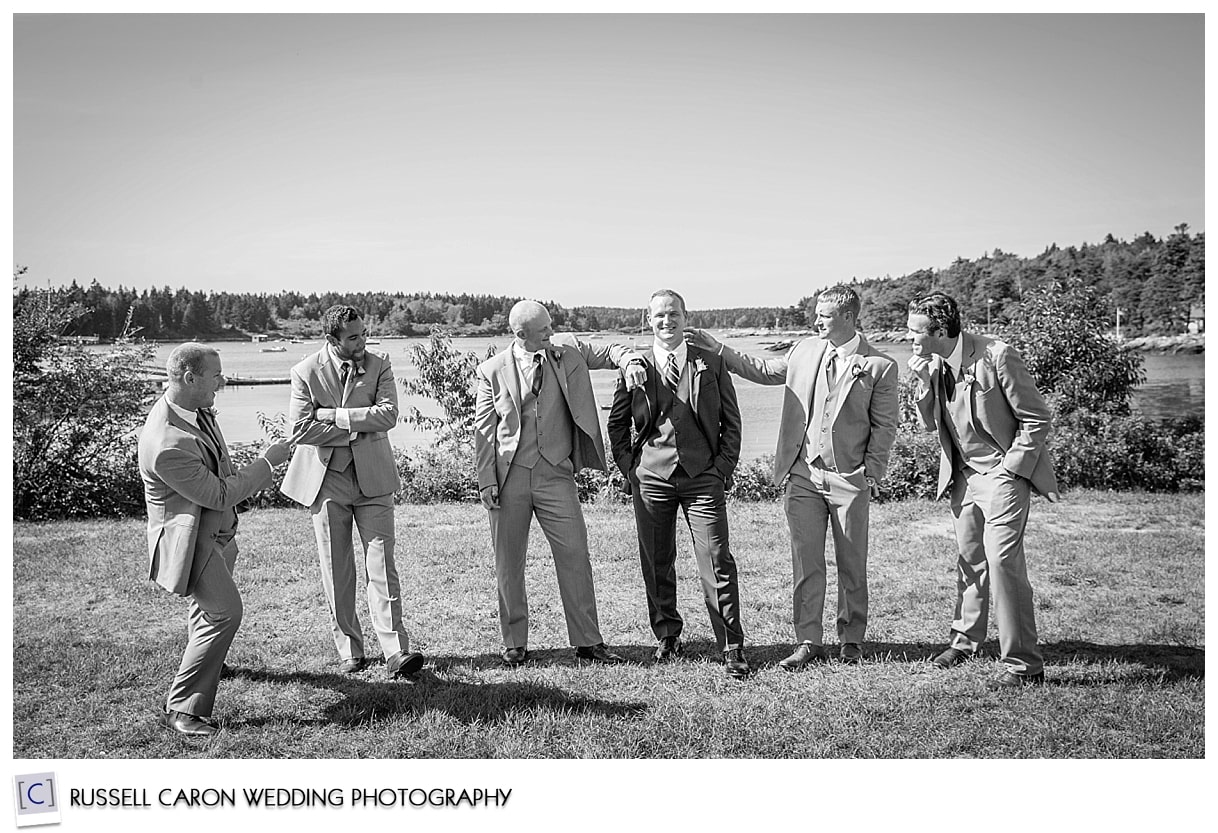 Below, right: the U.S.Navy flight demonstration team The Blue Angels were performing in nearby Brunswick just prior to the wedding ceremony time.  

Above left, and below, more gorgeous florals!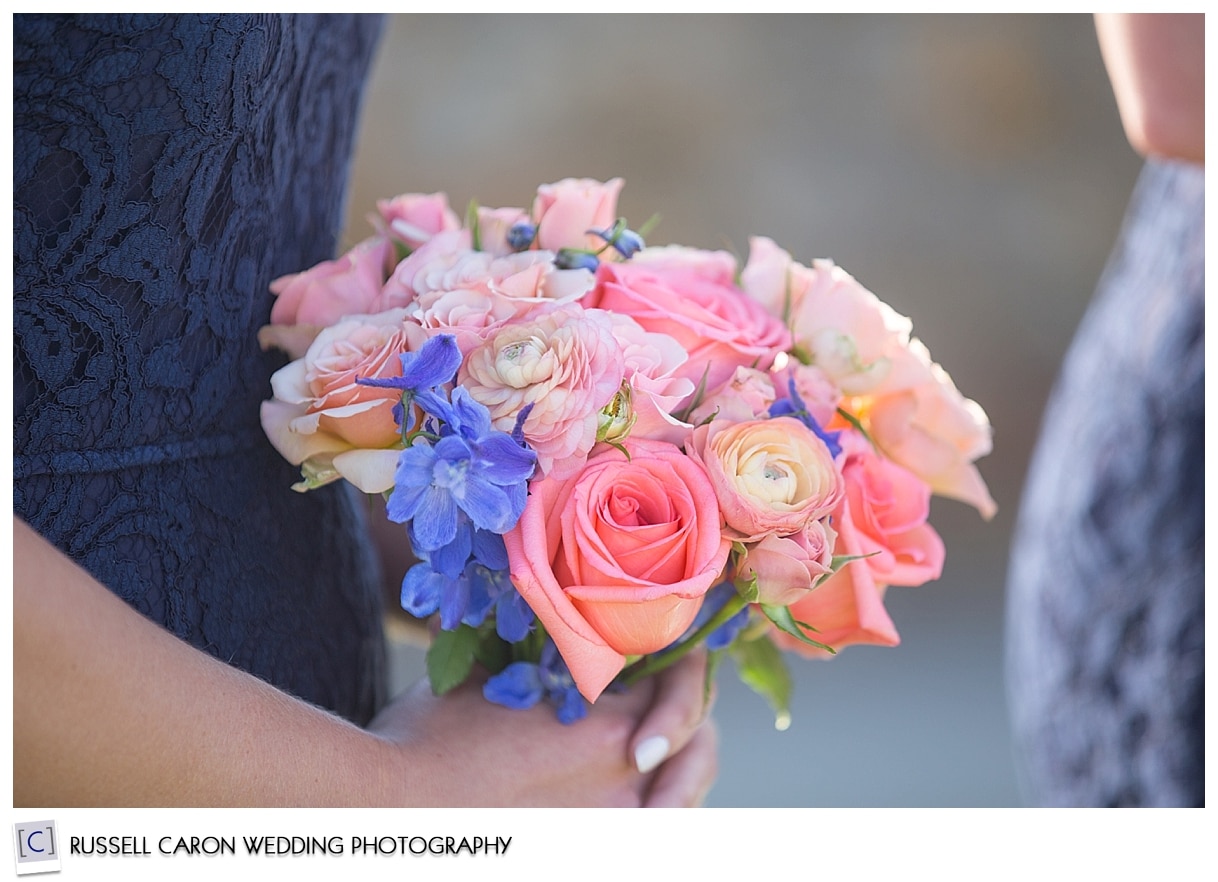 Ryan, below, waits for Megan.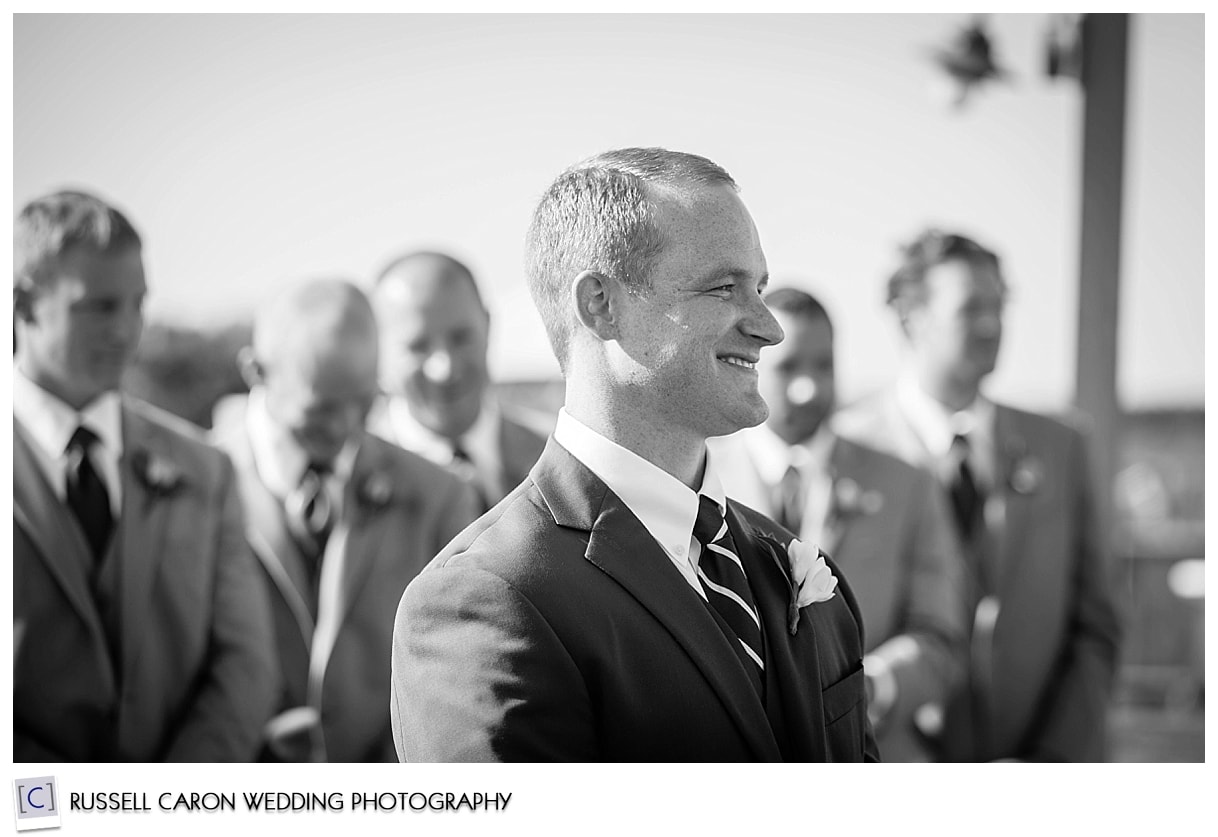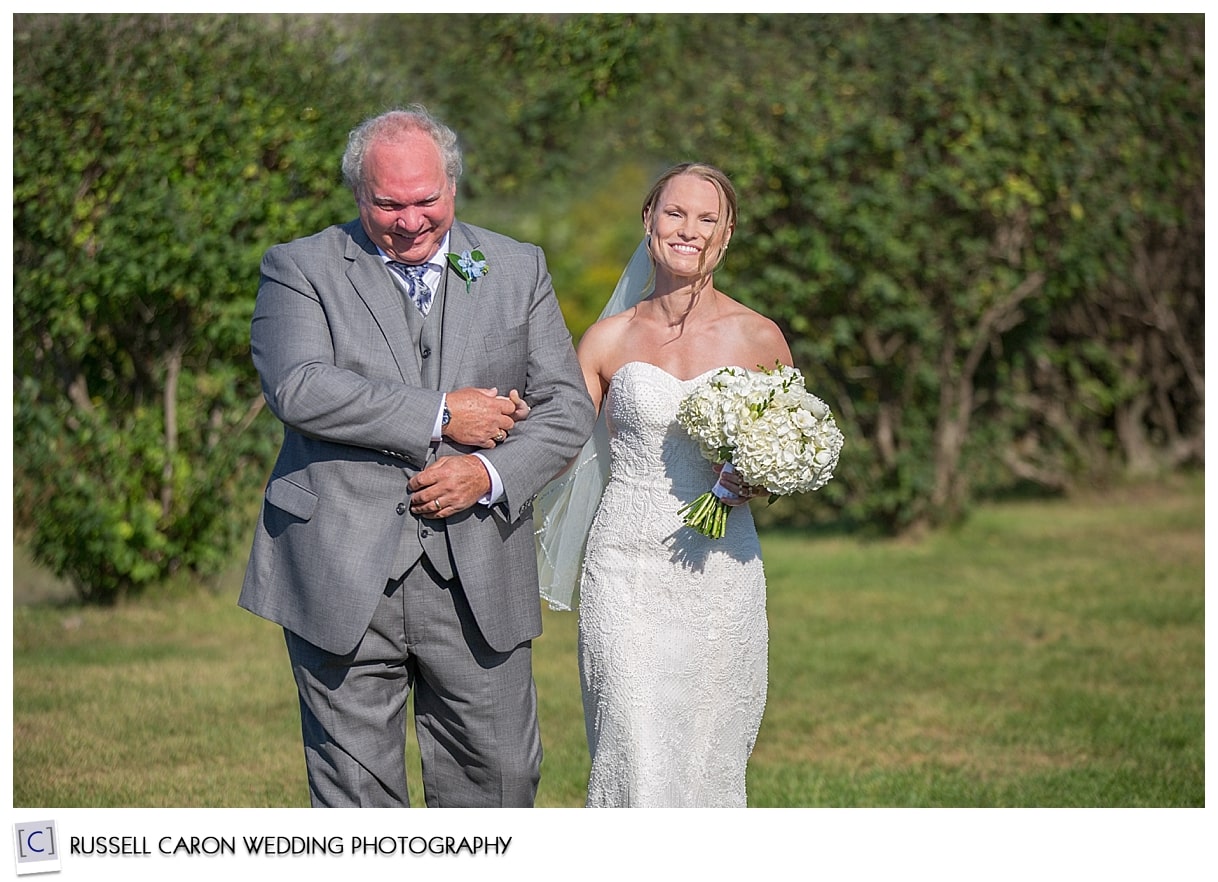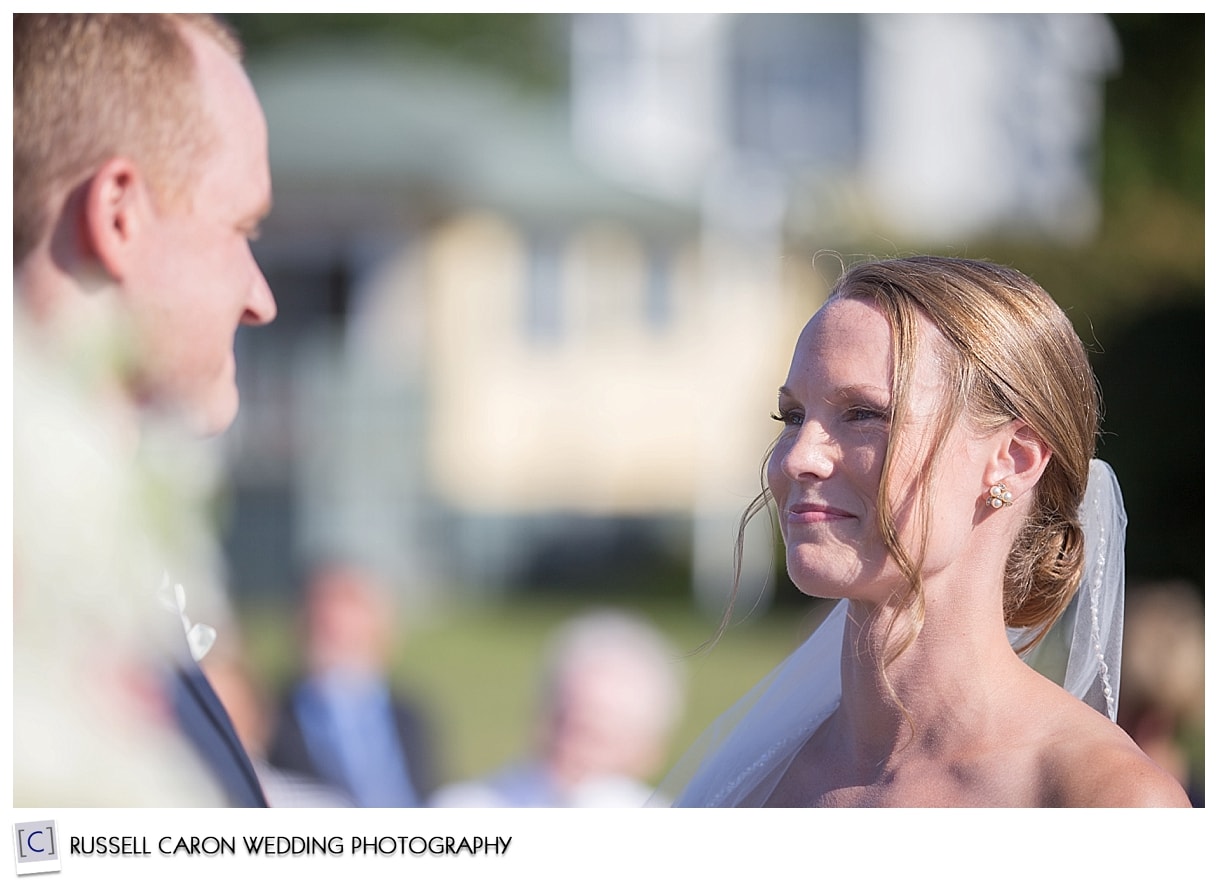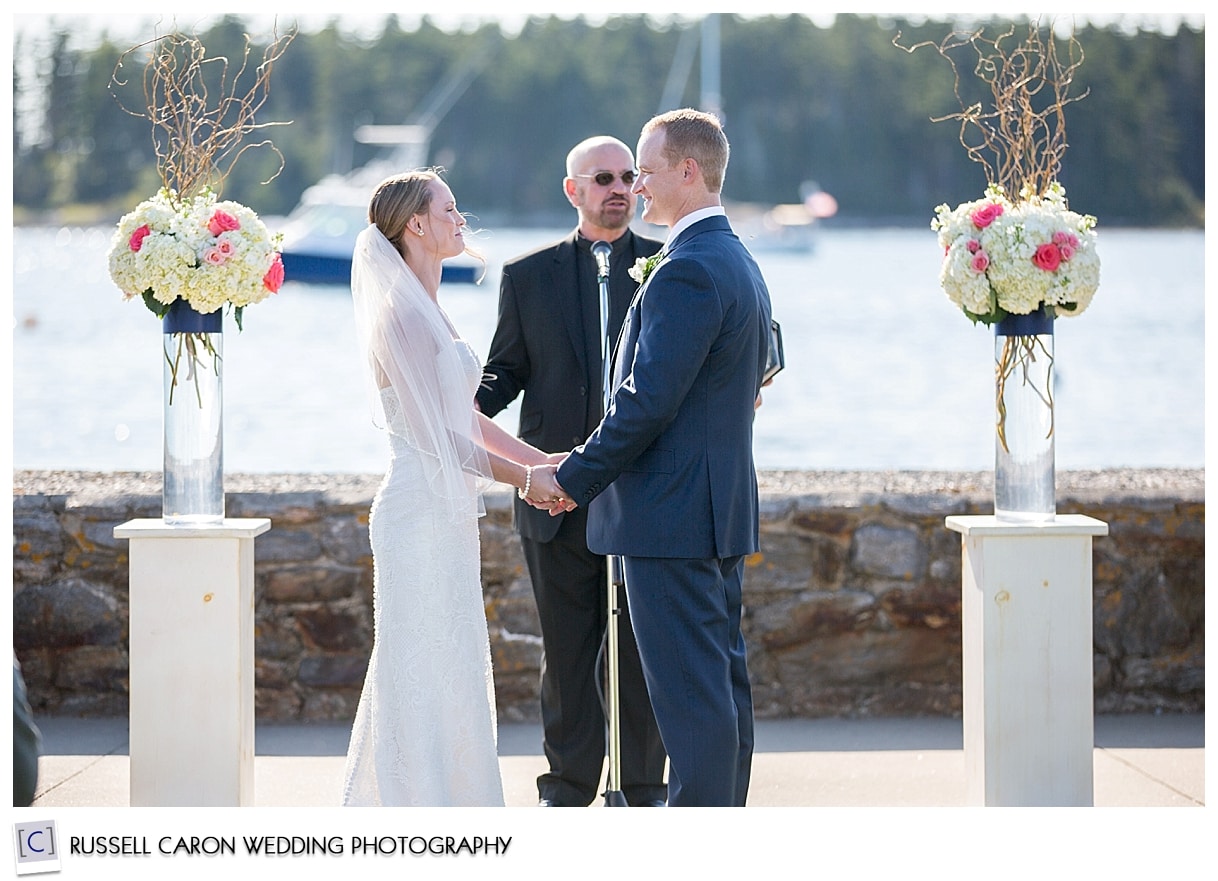 The weather was bright and sunny with crisp, clean air.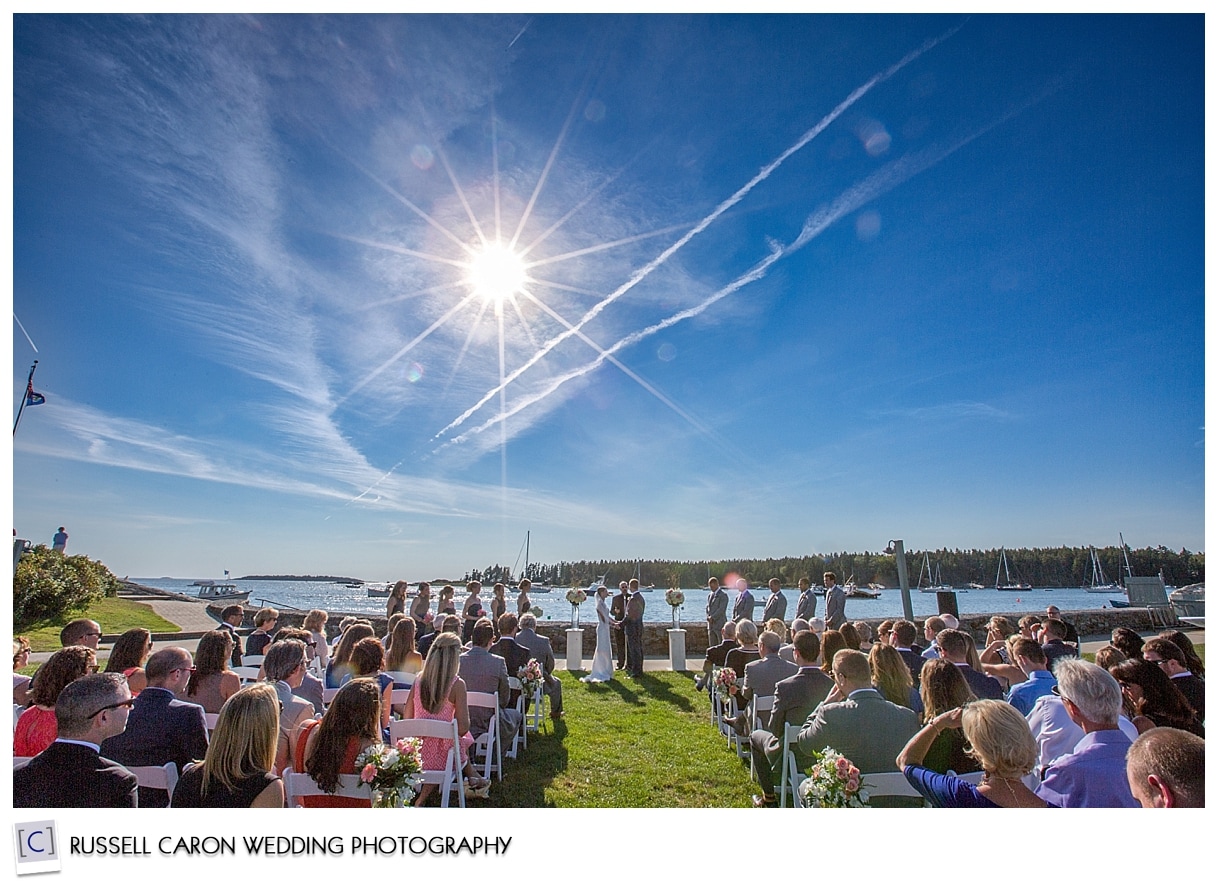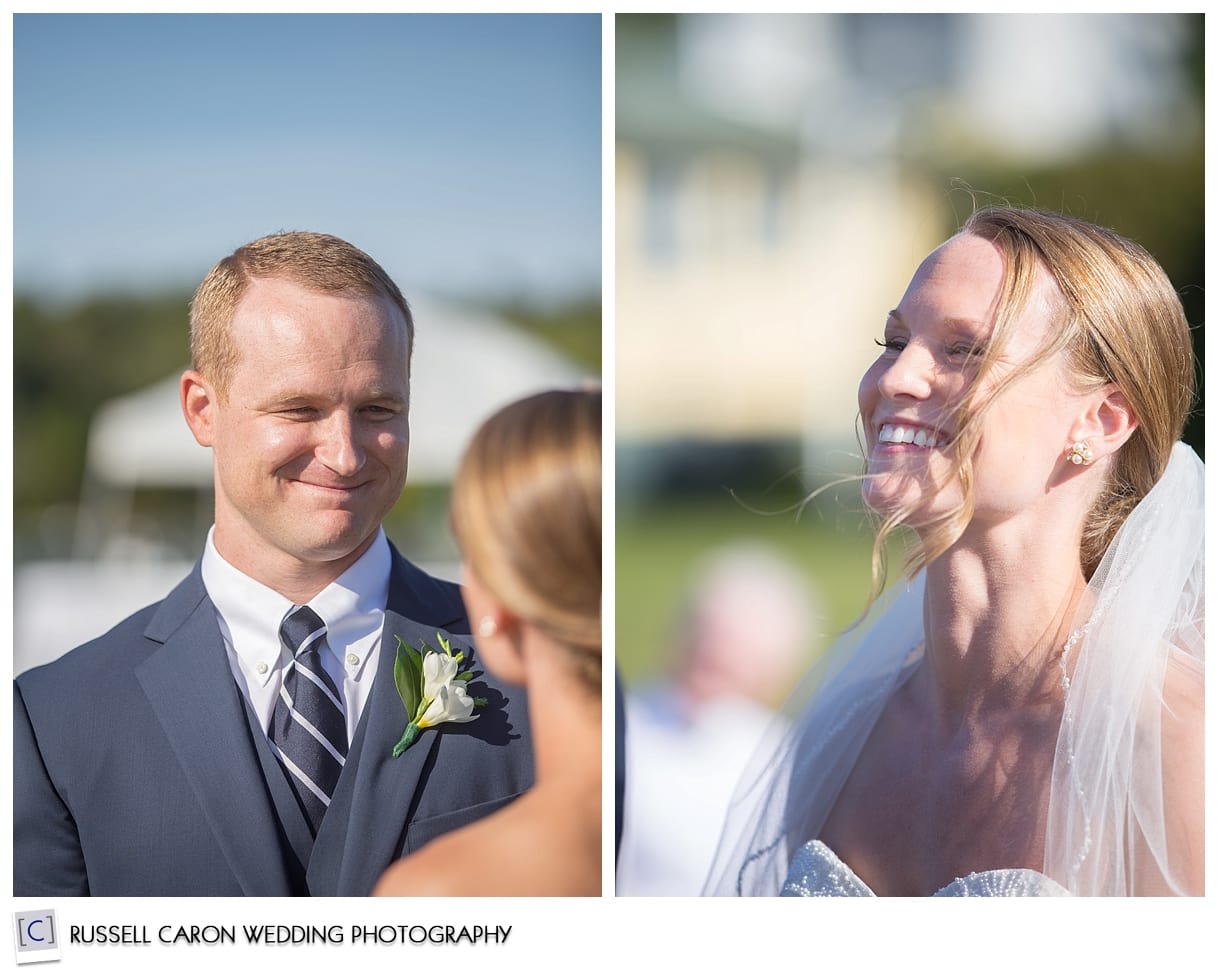 First kiss!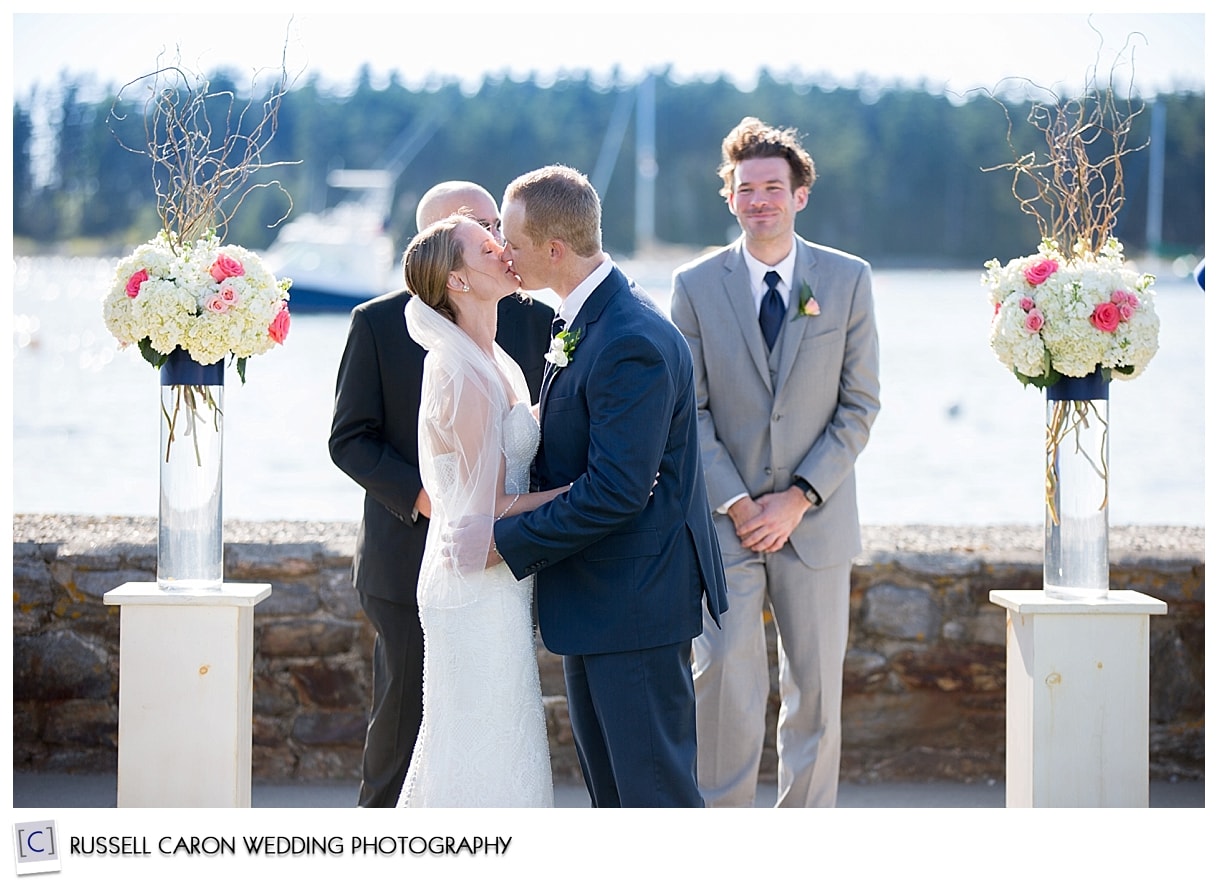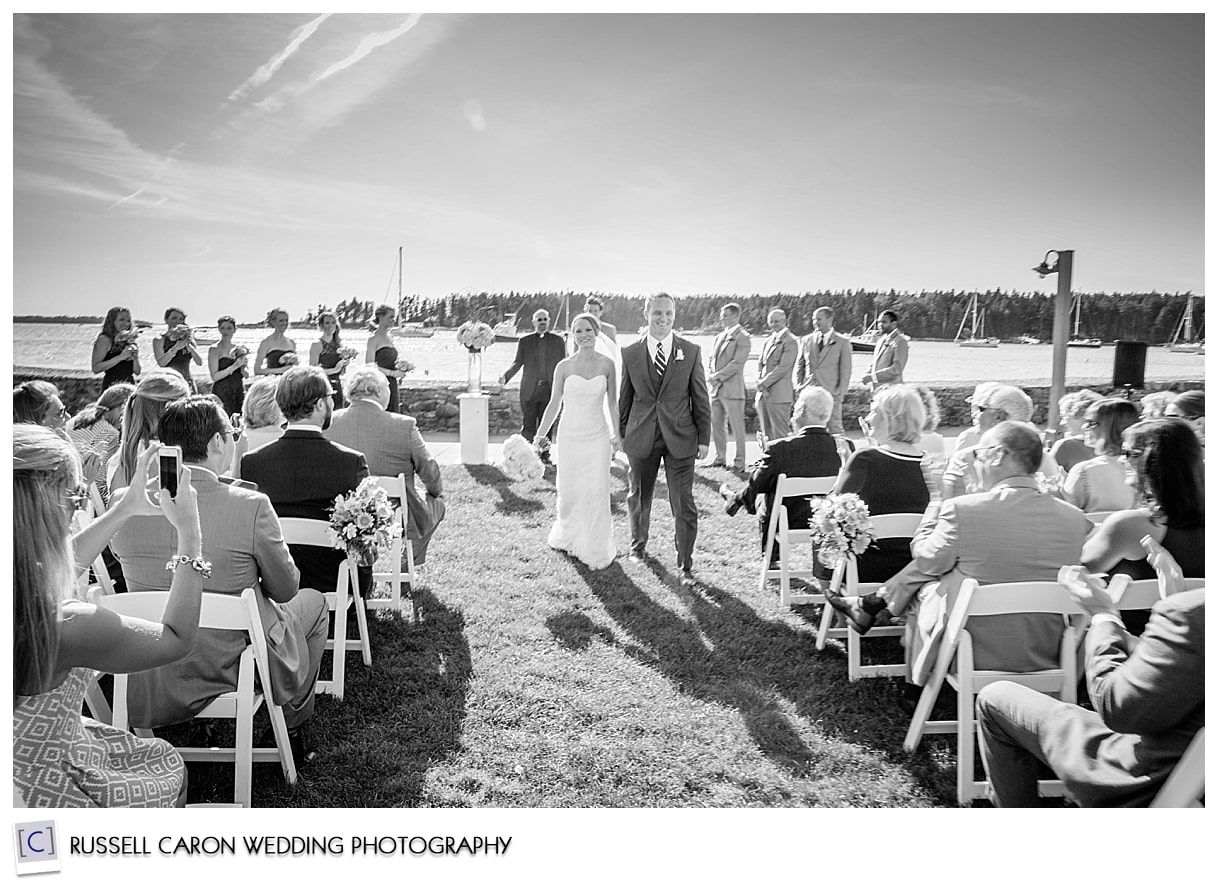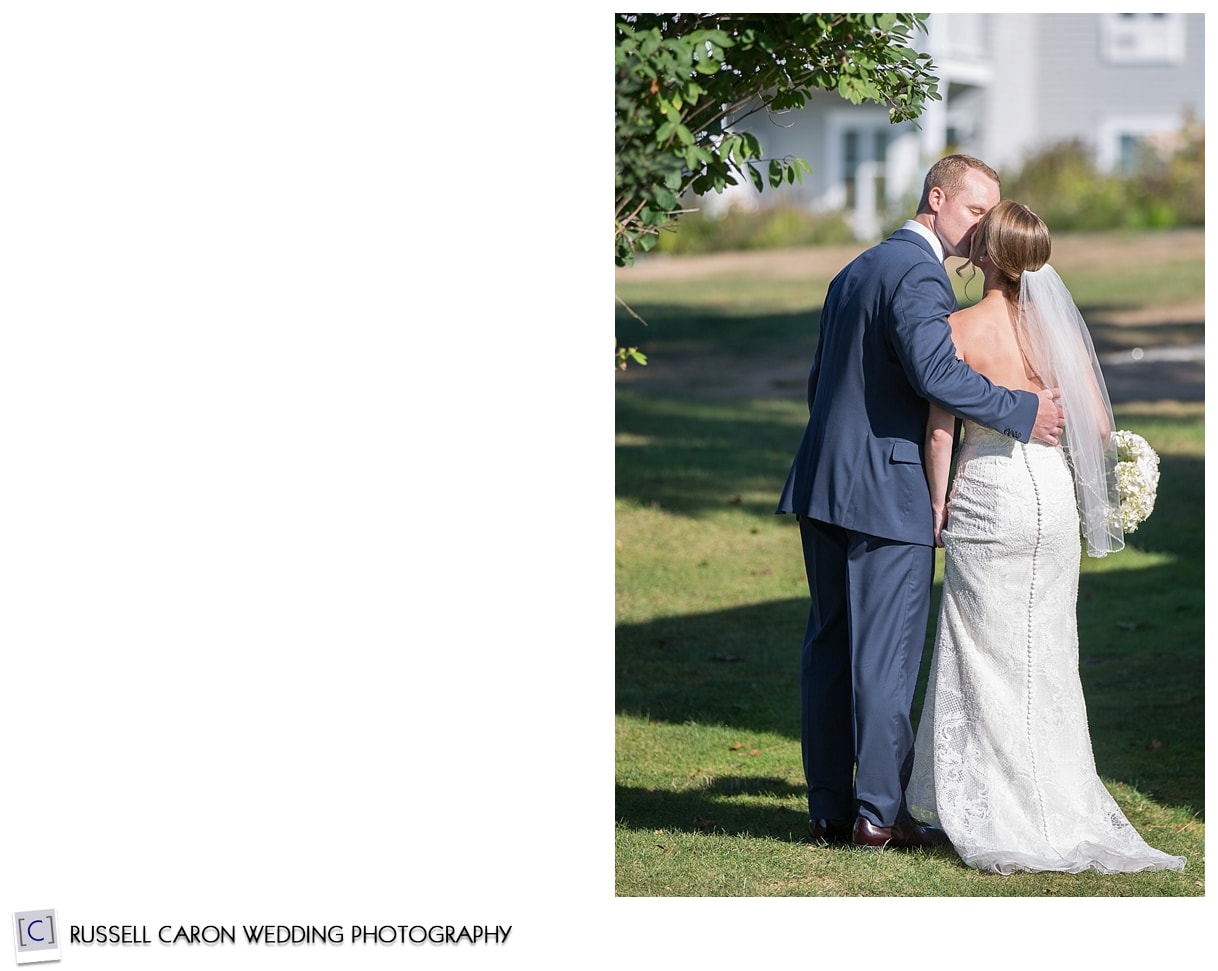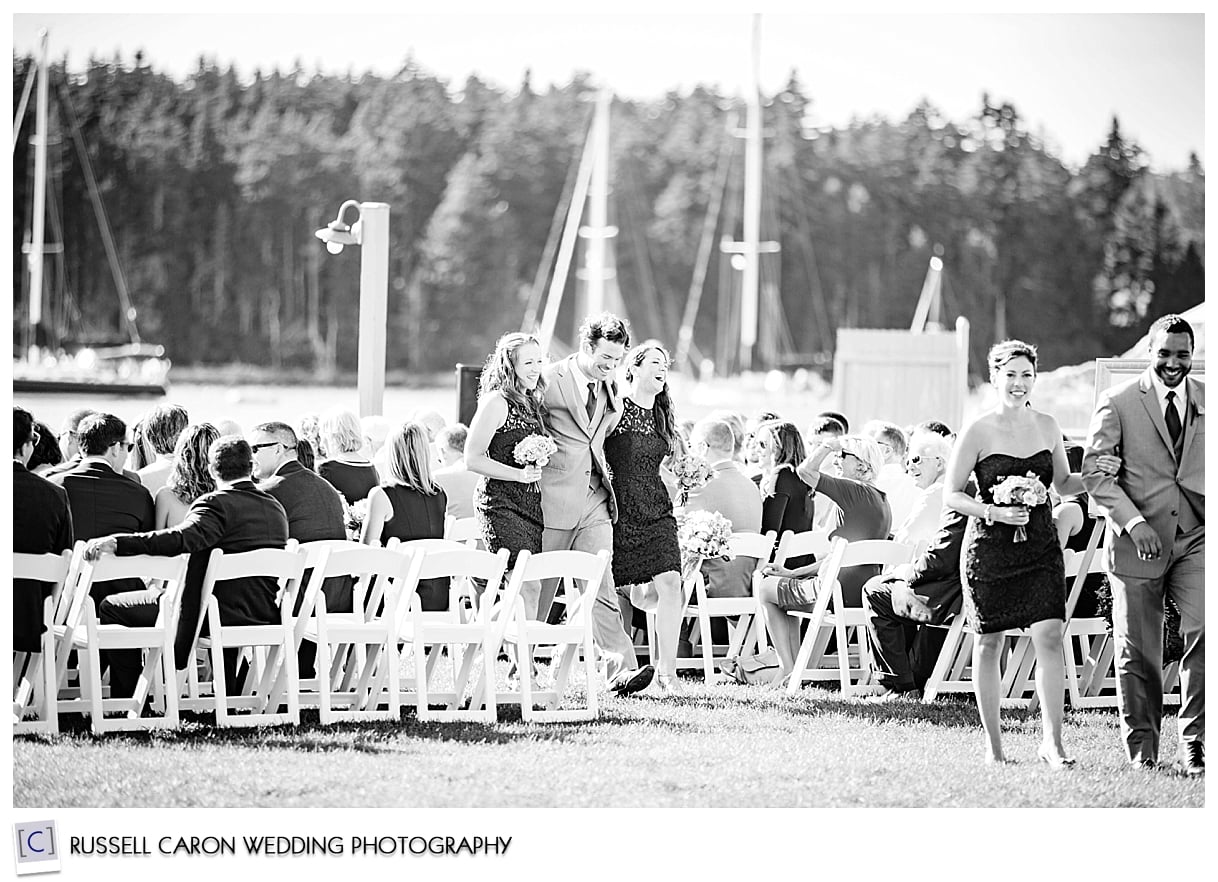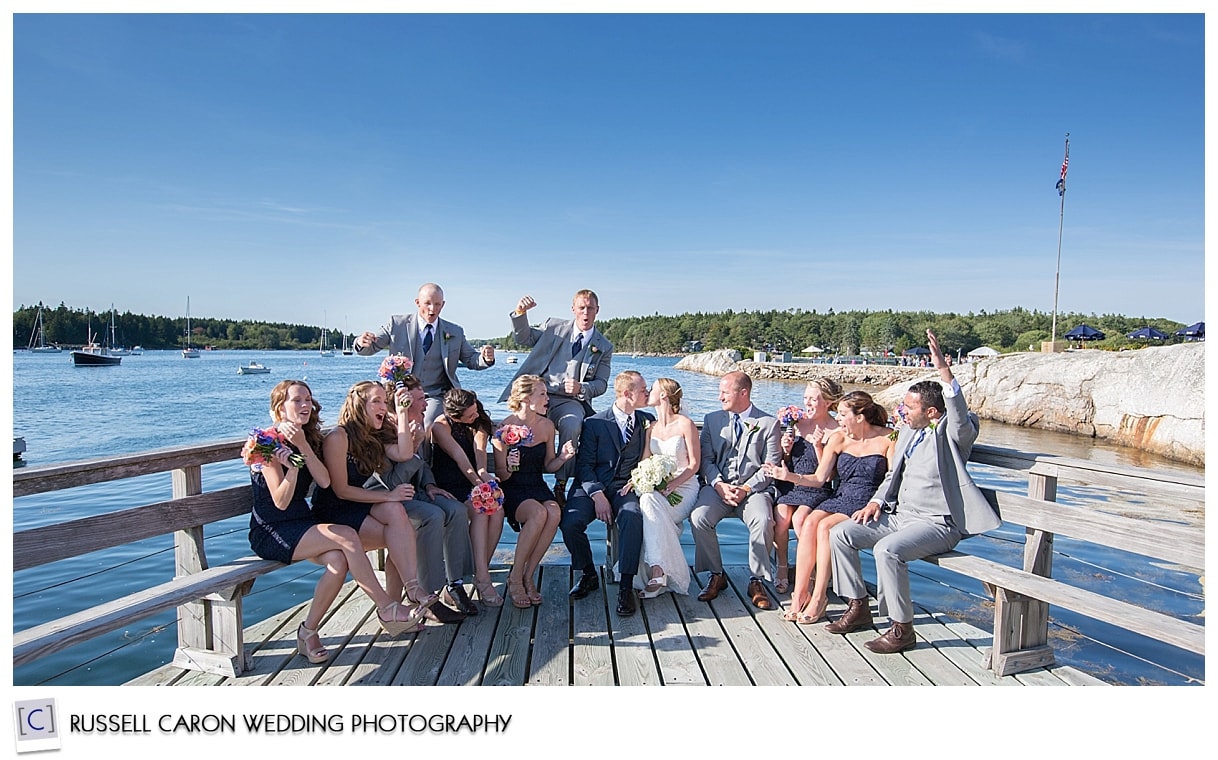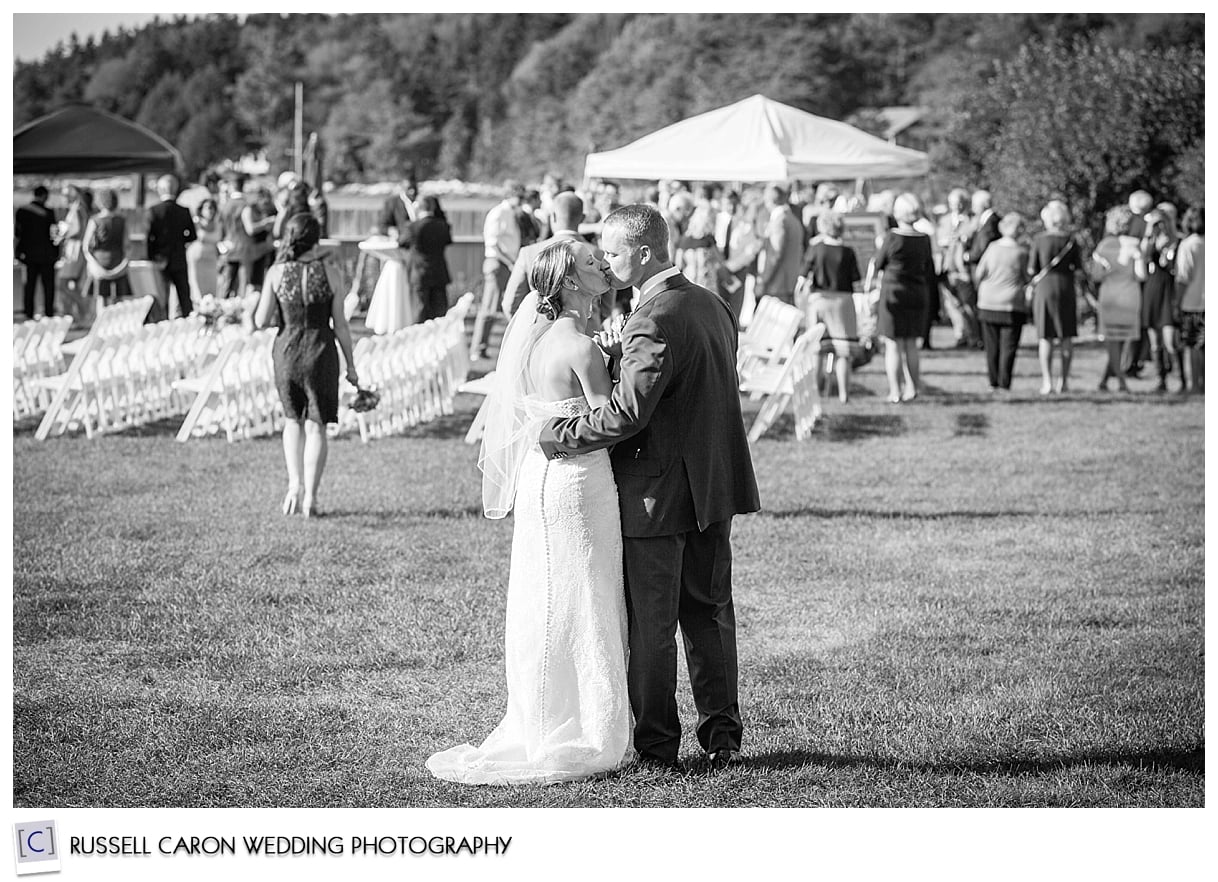 Colorful details abounded!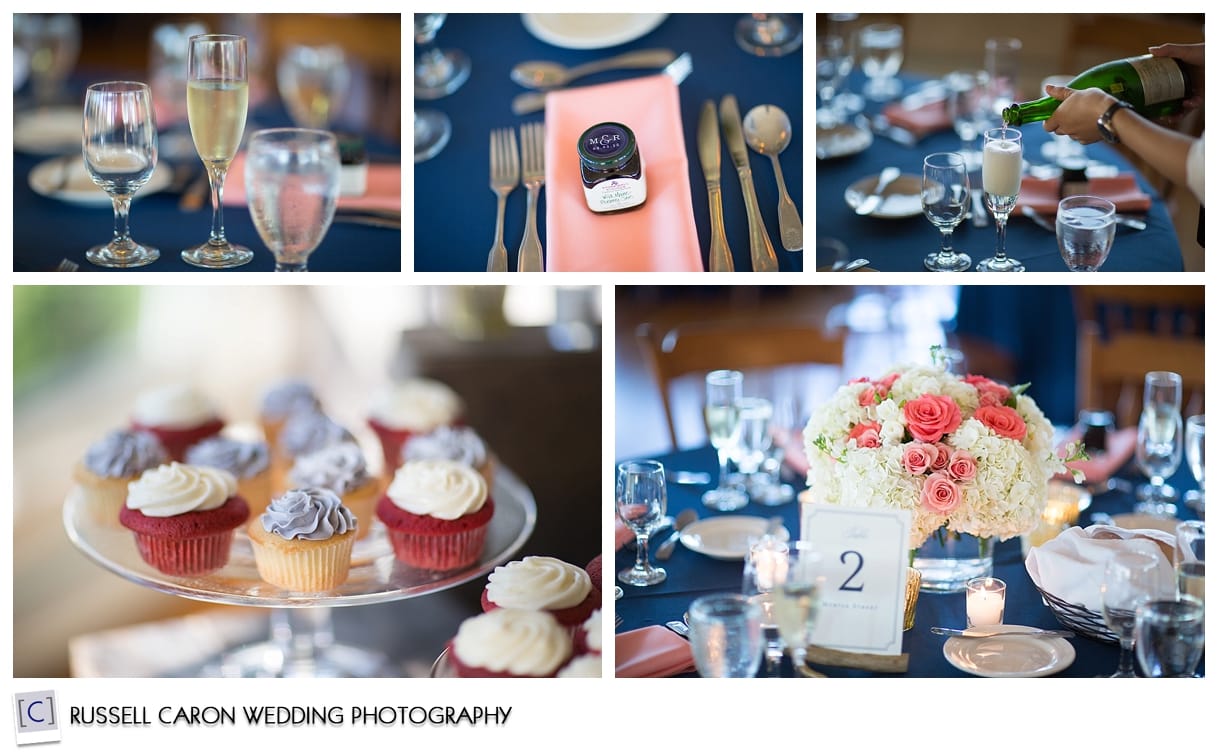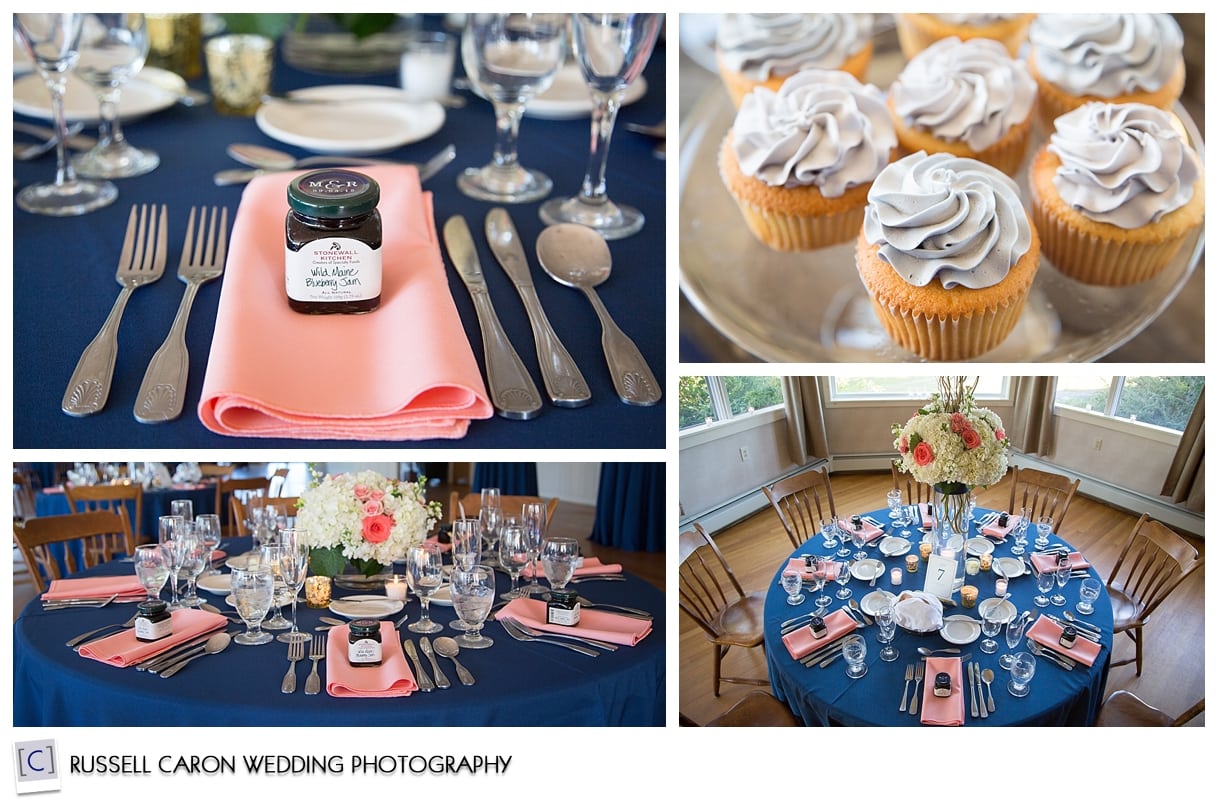 Megan and Ryan's first dance. We love first dances and the chance to see the happiness and joy in the faces of the the newlyweds. Above, and below three panels.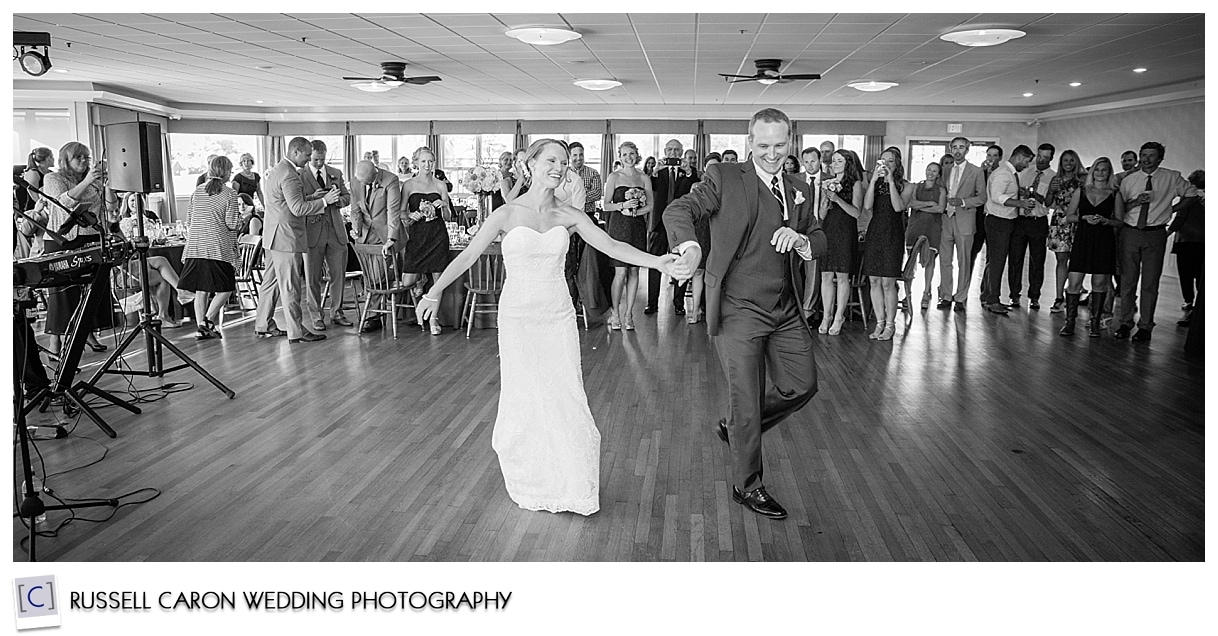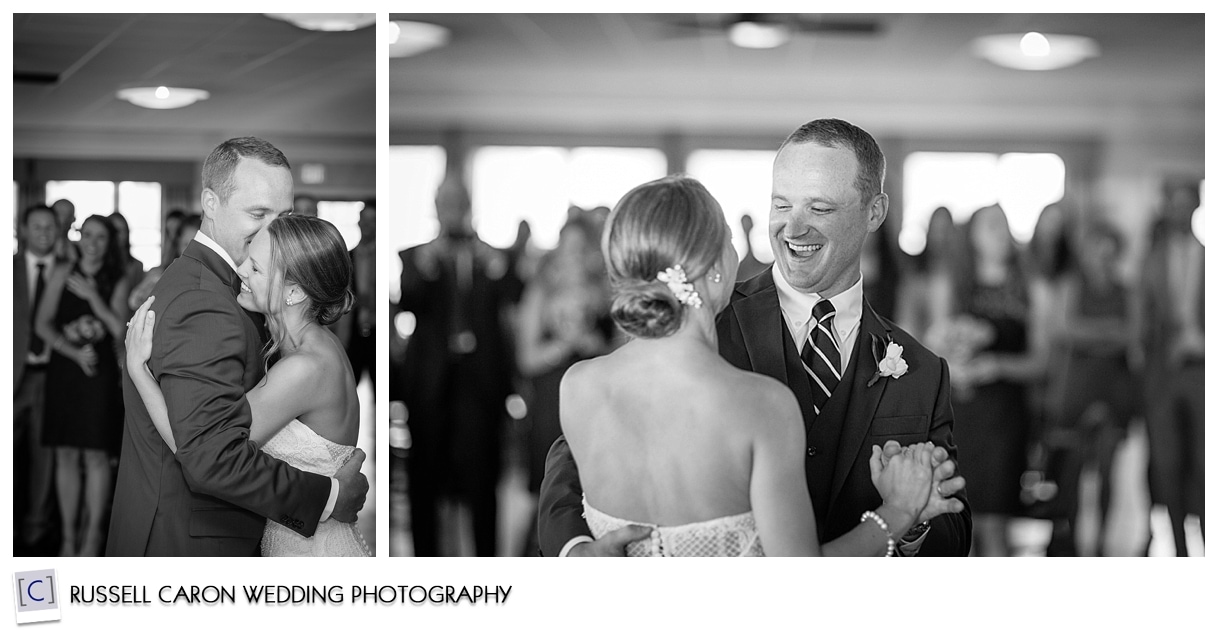 Wavelength band plays as they are reflected in a mirror at the Cornelius Room at Sebasco Harbor Resort.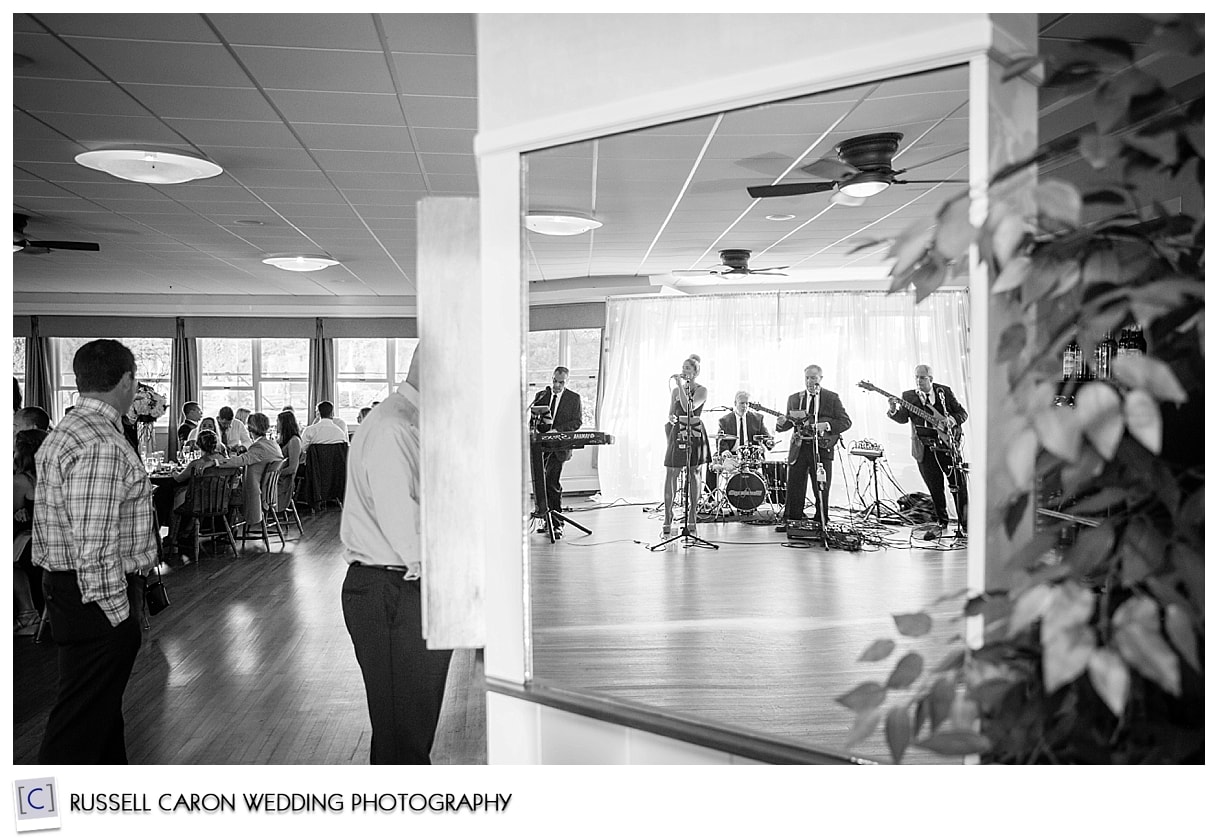 Below, sunset at Round Cove.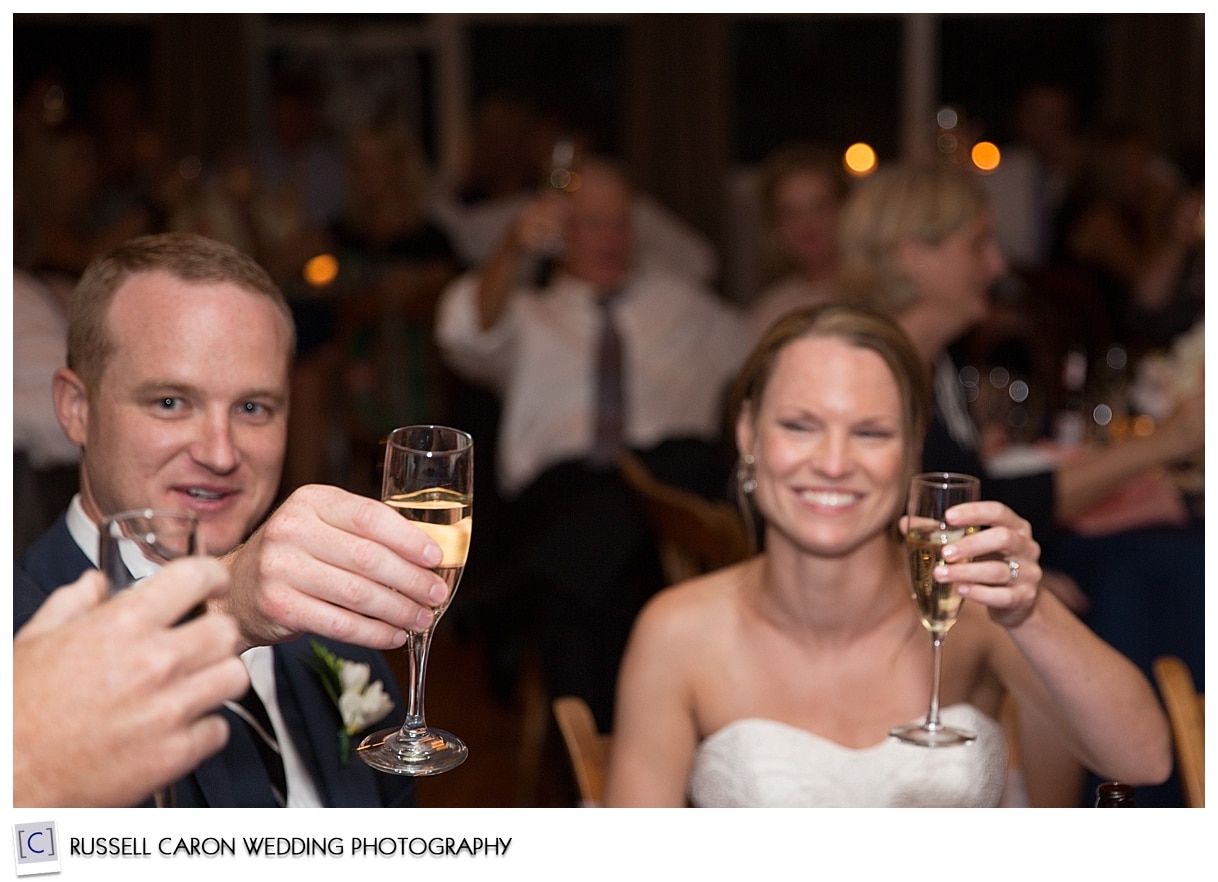 The toasts are usually very emotional and heartfelt, but sometimes they turn into roasts and lots of ribbing and laughter ensue, below.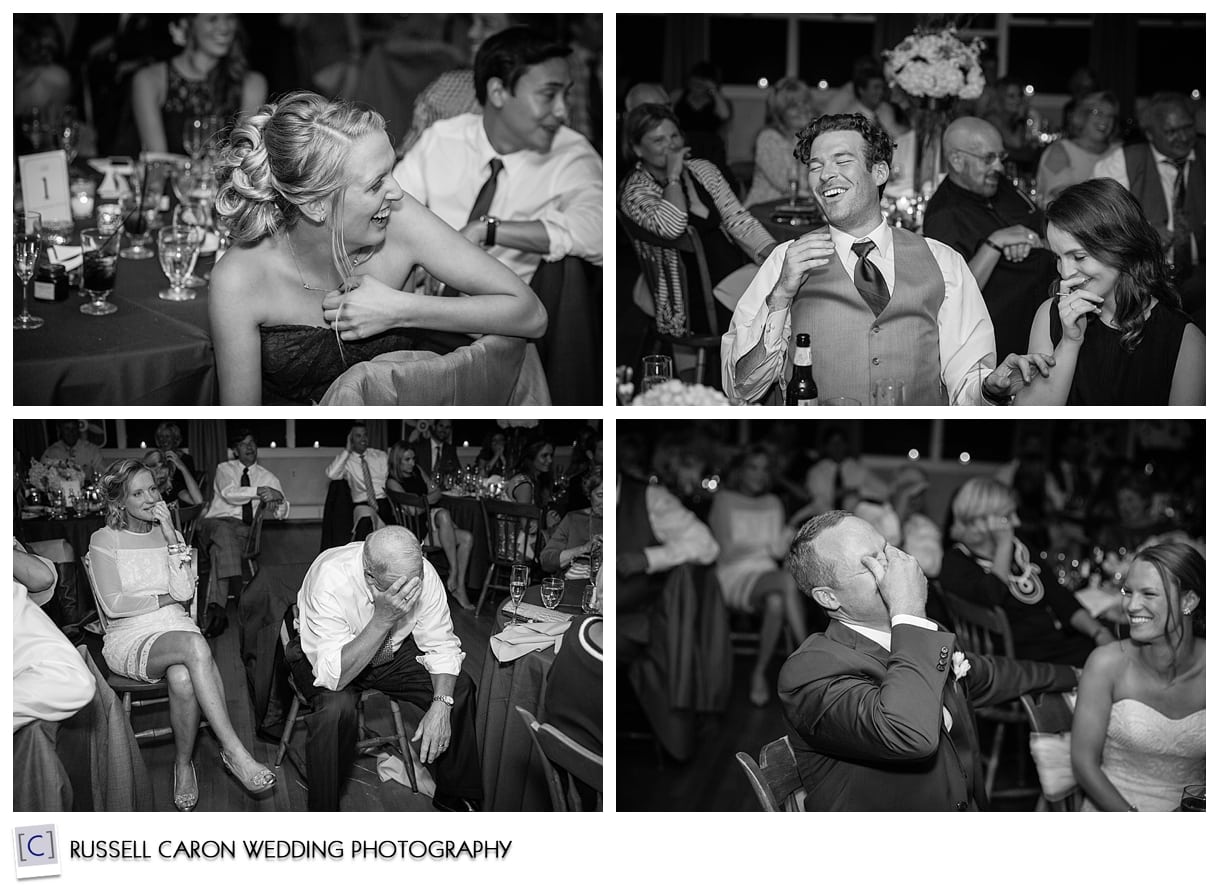 The father daughter dance, below.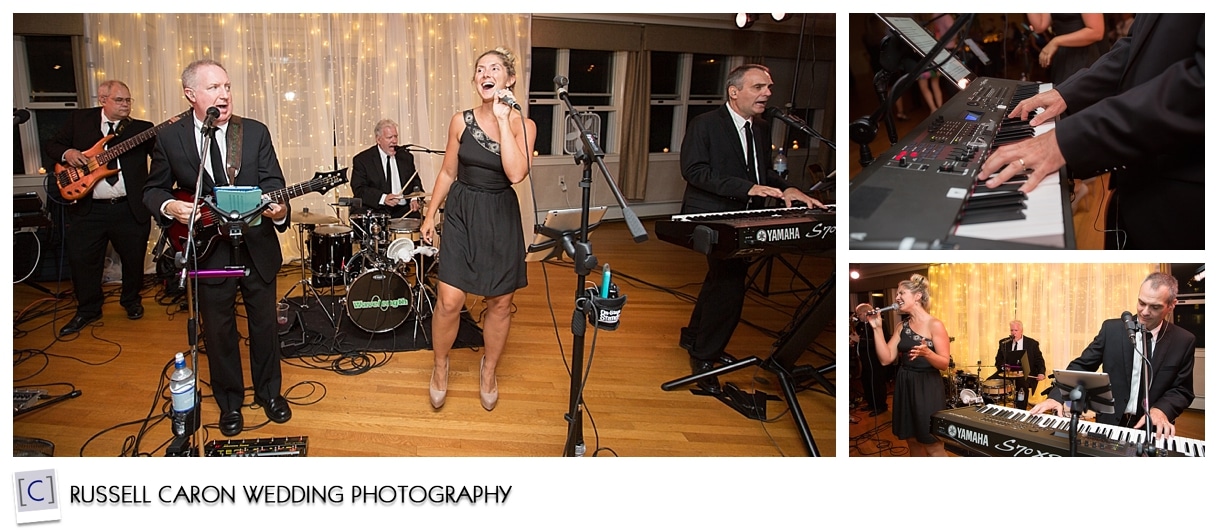 The band Wavelength, above, did an awesome job of rocking the dance floor, as seen below.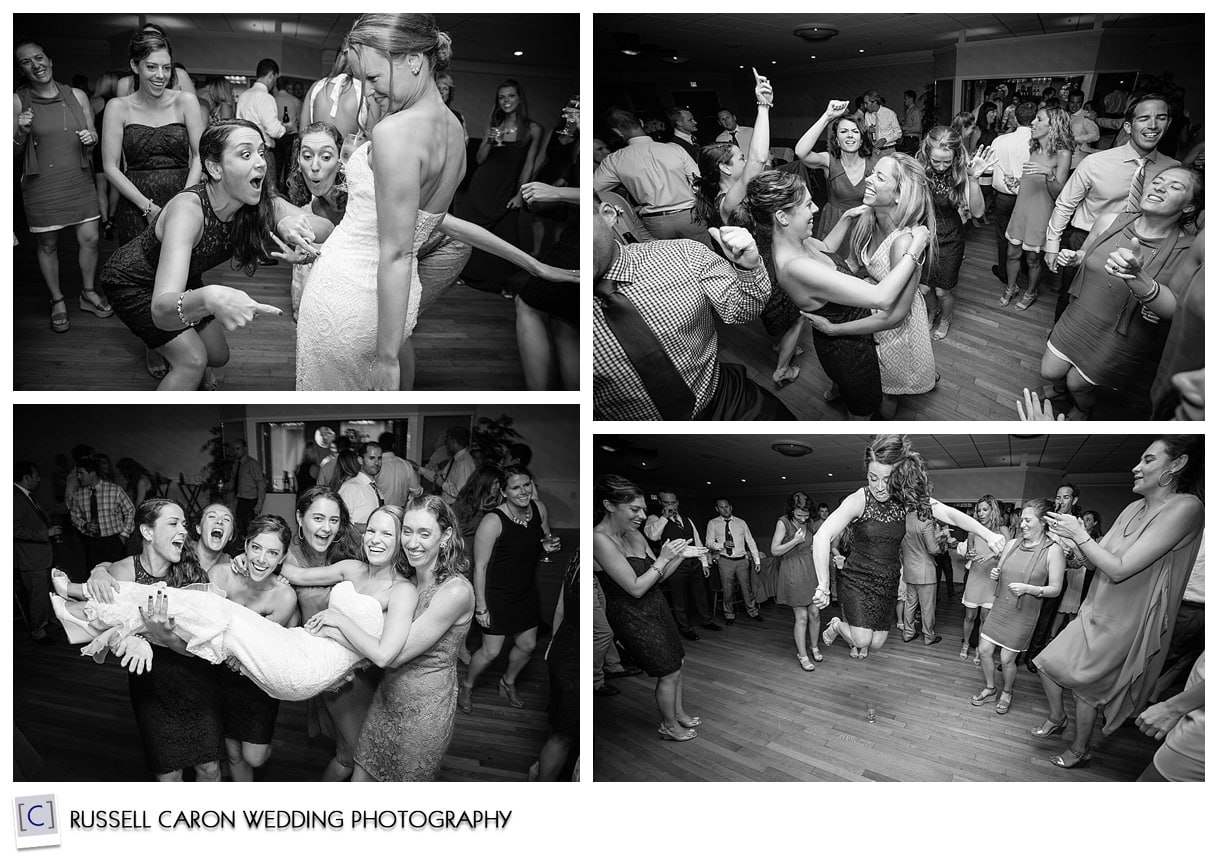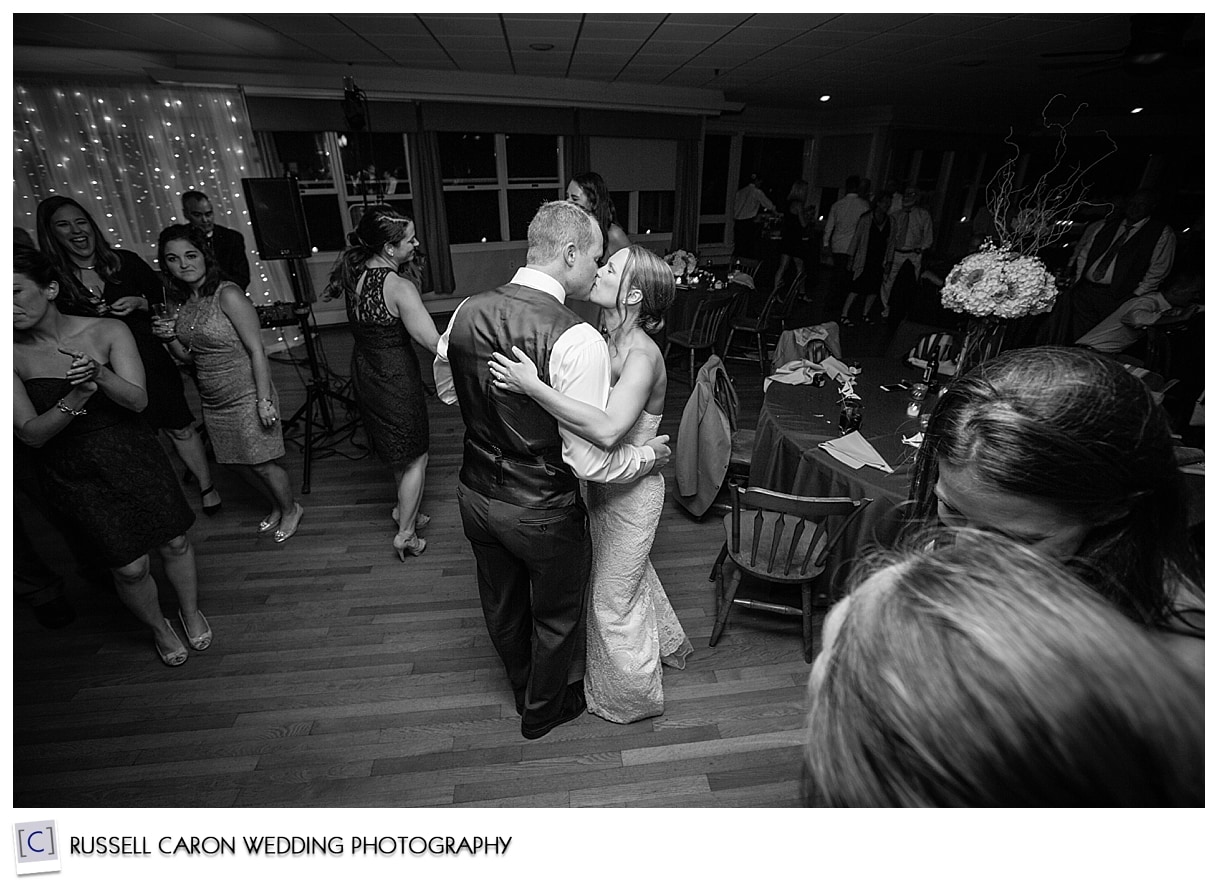 We love comments!! Please leave a comment to let us know if you enjoyed Megan and Ryan's Sebasco Harbor wedding. Thank you!
Maine wedding photographers Russell and Liz Caron put the fun into wedding photography for Maine wedding couples. Feel the love as this dynamic pair effortlessly capture each of your cherished moments, producing natural poses and unparalleled art for your wedding day. Russell Caron Wedding Photography will photograph weddings at any destination you can think of, whether it be a Sebasco Harbor wedding, or a Caribbean resort wedding. For more information, please contact us right away!
Venue: Sebasco Harbor Resort
Photographers: Russell Caron Wedding Photography, Photographs by Russell Caron and Liz Caron
Florist: Beautiful Days Events
Band: Wavelength
Bridal Gown: David's Bridal
Hair: Cactus Salon
Makeup: Laurel Wiley
Cupcakes: Mae's Cafe and Bakery
Paper Suite: Minted