Union Bluff Hotel Wedding | York Beach Maine Wedding
It was a gorgeous day for Allison and Tim's Union Bluff Hotel wedding, York Beach Maine, September 19, 2015. Allison and Tim are two very loving, caring, and compassionate people. This was evident throughout the day, in their treatment of one another, their families, friends, and to all who came into contact with them. This was repeated during some of the best wedding day toasts we've heard to date. Here to follow we've gathered many of our favorites of Allison and Tim's day, as we saw the the story unfold. Enjoy!
Below, Allison and Tim on a small strip of beach in York Harbor Maine.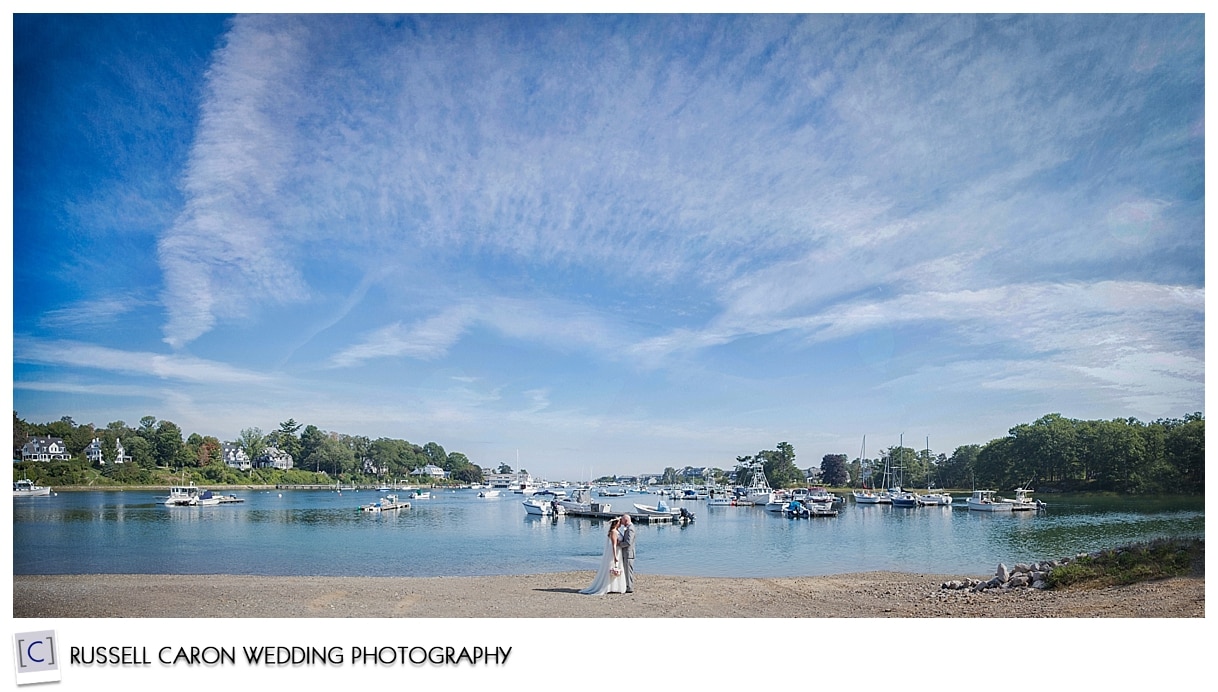 The day unfolded like this, starting with some of the many details: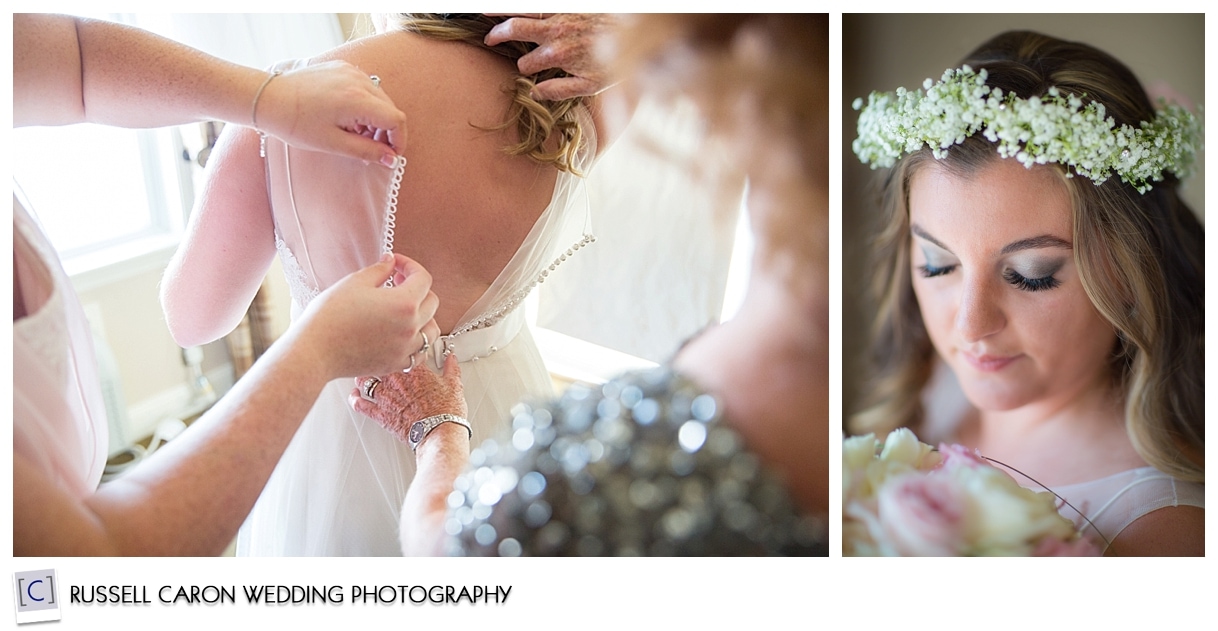 Allison took some lovely bridal portraits, starting above right. A dreamy black and white (below) is followed by a more traditional, eyes-into-the-camera color portrait.
The wedding day first look, above and below. What is a wedding day first look? It's when the bride and groom have a private moment to see each other before the ceremony. What used to be considered bad luck in old wive's tales, is now a common, very acceptable, and welcome practice. As wedding photographers, we love the fact that it helps the wedding day schedule run so smoothly. It also gives the bride and groom a few moments alone together and allows their emotions to fun free.
Above and below, Allison and Tim on the causeway near York's 'Wiggly Bridge'.
York Harbor, Maine, alive with fishermen, their boats, an active wharf, and looking closely at the end of the right hand dock—our beautiful couple.
Fun photos with the groom and groomsmen, the bride and bridesmaids, and the entire bridal party. Above and below.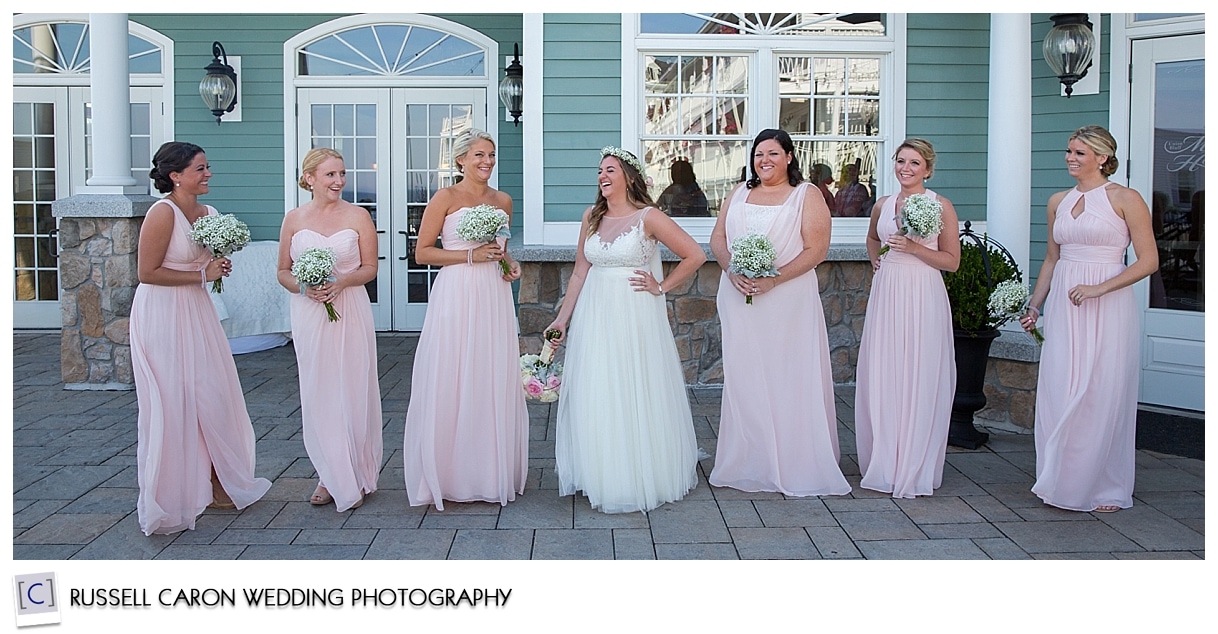 Below, the bridal party assembles in the street next to the Union Bluff Hotel.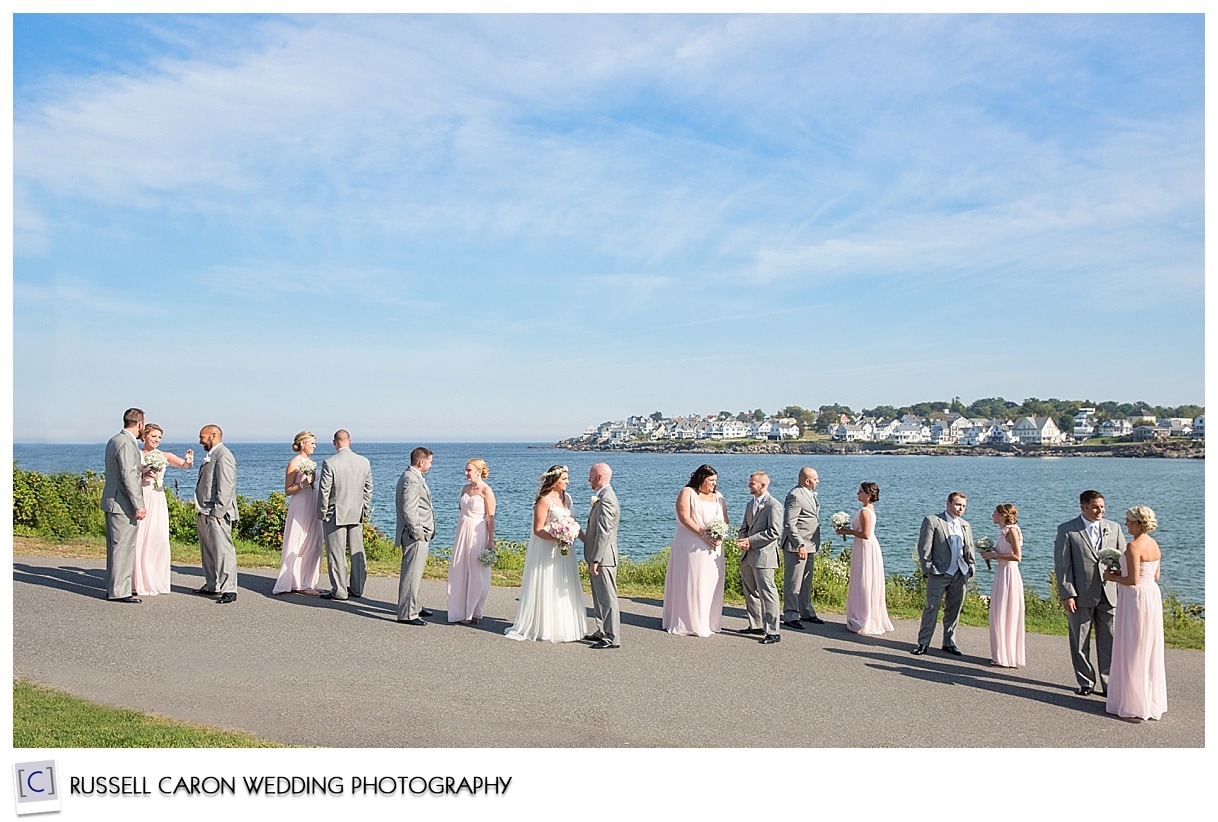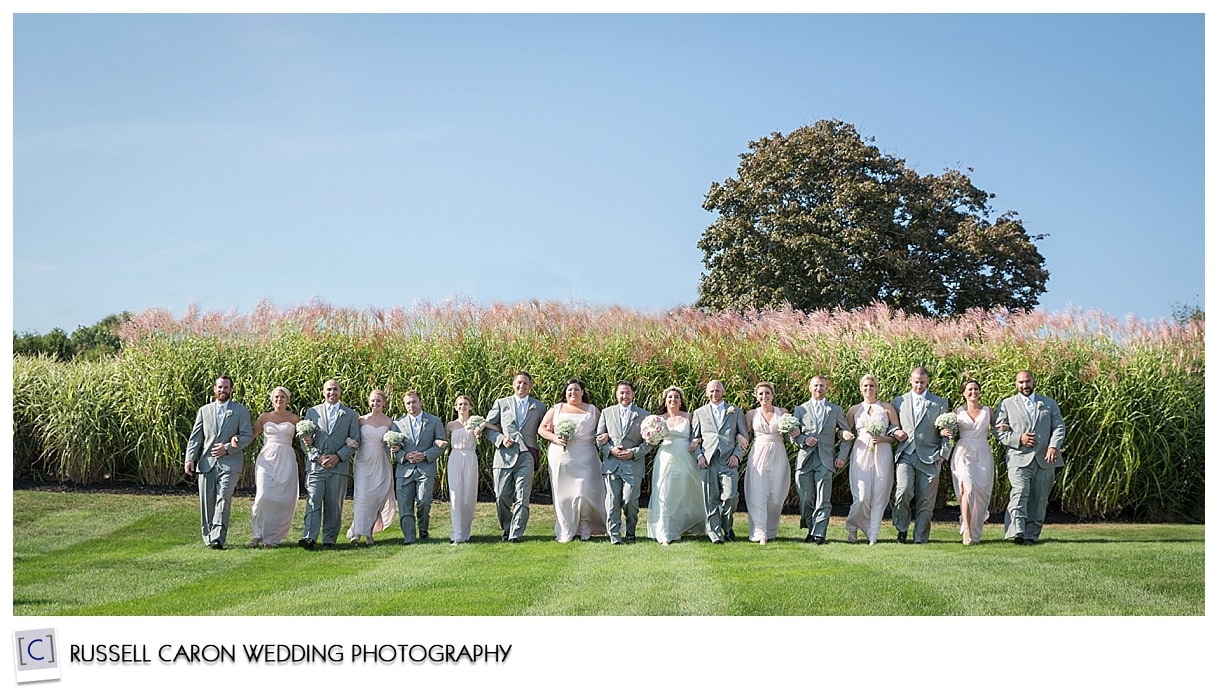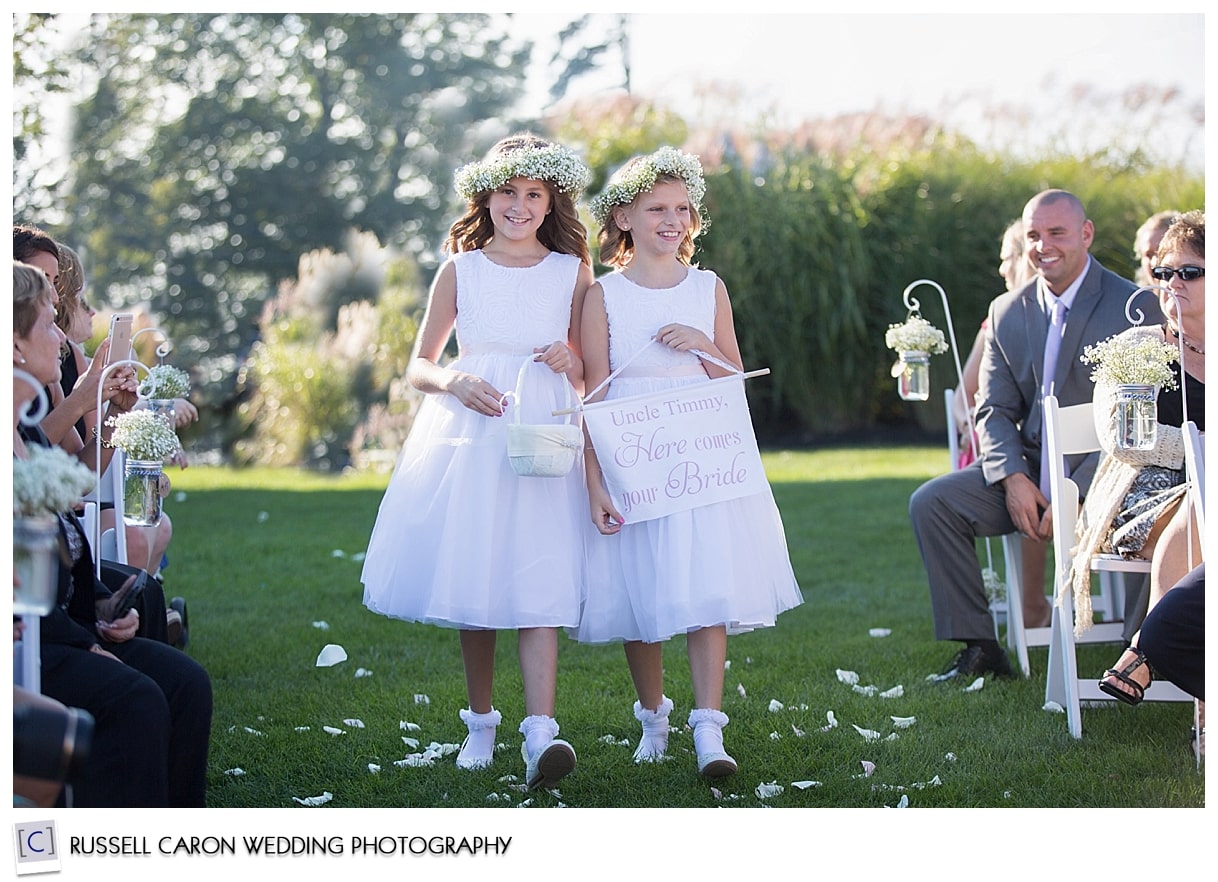 And the ceremony begins, above.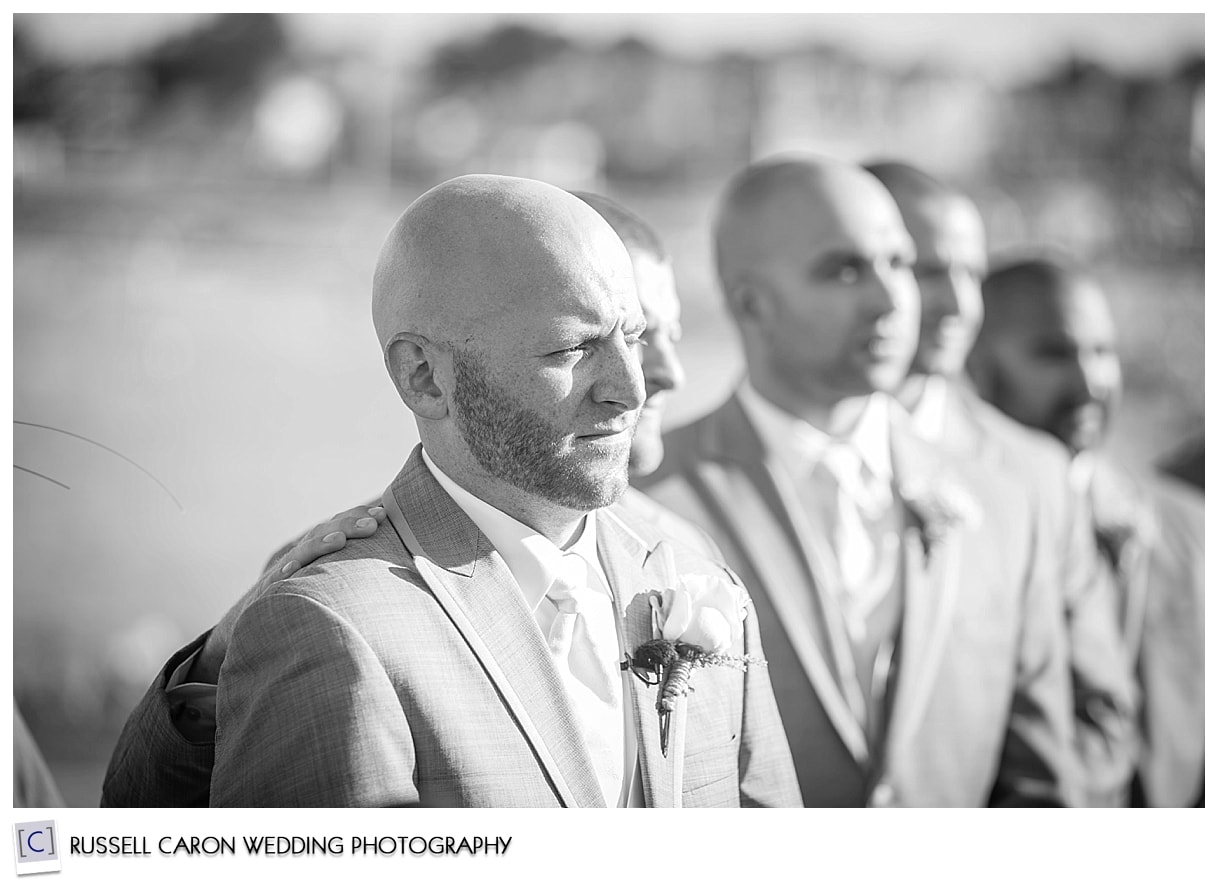 Above, Tim watching his bride walk towards him. Below, Allison and her father walk down the aisle.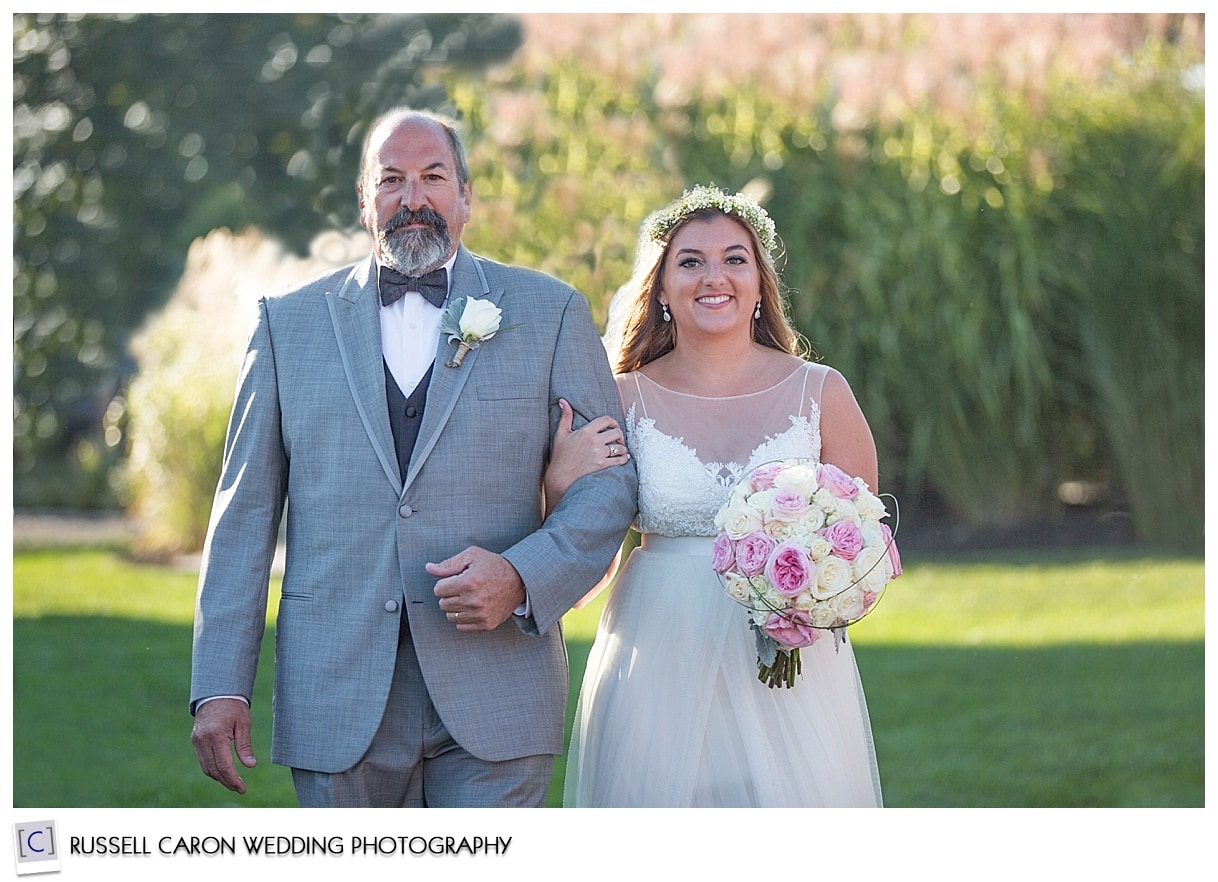 An emotional, heartfelt moment by mom as Allison and her dad walked by.  


Allison and Tim during their wedding ceremony, above and below.
Below, a beautiful first kiss!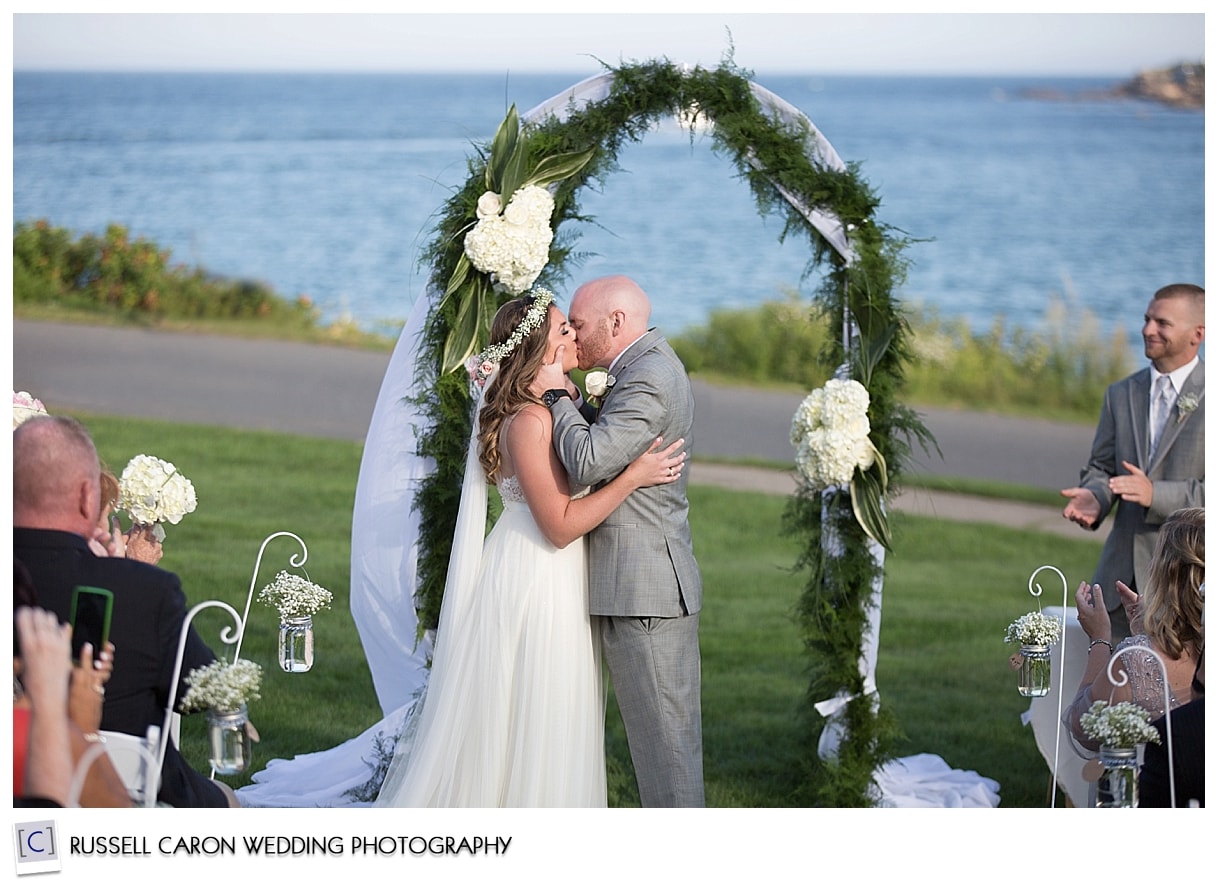 And a very joyous recessional!  Look at the happy moms!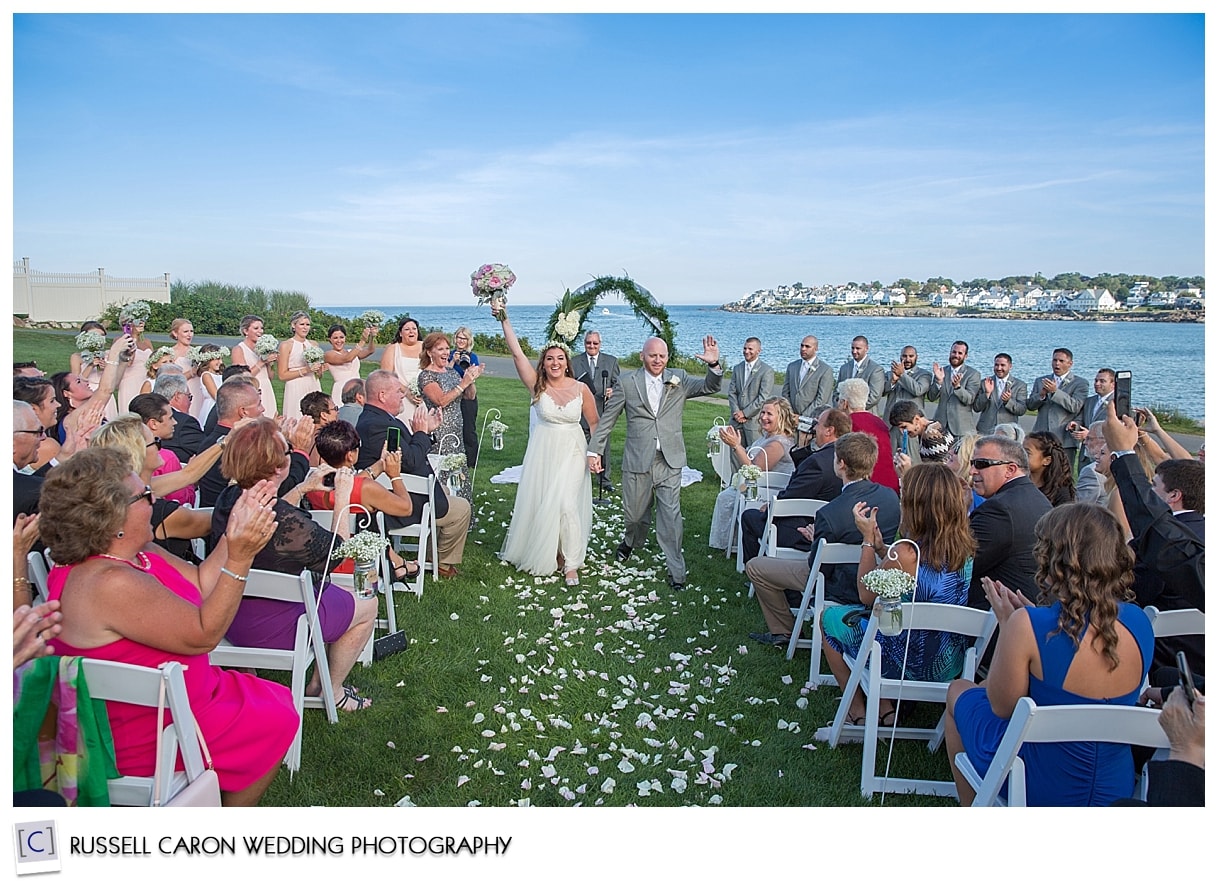 Below, beautiful details at Allison and Tim's Union Bluff Hotel wedding.
The first dance is always such a sweet moment, and Allison and Tim's was no exception! Above and below.
After a round of heartwarming toasts and speeches, a toast, above. Below, the parent dances. Another chance for some great emotion 🙂

We love comments!! Please leave a comment to let us know if you enjoyed Allison and Tim's Union Bluff Hotel wedding. Thank you!
Maine wedding photographers Russell and Liz Caron put the fun into wedding photography for Maine wedding couples. Feel the love as this dynamic pair effortlessly capture each of your cherished moments, producing natural poses and unparalleled art for your wedding day. Russell Caron Wedding Photography will photograph weddings at any destination you can think of, whether it be a Union Bluff Hotel wedding, York Beach Maine, or a Caribbean Island wedding. For more information, please contact us right away!
Venue: Union Bluff Hotel
Photographers: Russell Caron Wedding Photography, photographs by Russell Caron and Liz Caron
Dress: Andrea's Bridal
Florist: Willow Branch
DJ: Fred Pappalardo Disc Jockeys
Hair and Makeup: Big Day Beauty
Cake: Let Them Eat Cake
Videographer: Media Northeast