Snowy Southern Maine Engagement | Hannah & Mike
Hannah and Mike are the perfect match for each other in so many ways. Fun, funny, friendly, adorable…though we're pretty sure Mike would rather be called rugged, together with Hannah he is just as adorable as she is. They wanted a Southern Maine engagement session, and that's exactly what they got! Even with all of the snow we've had in Maine over the past three weeks. As a matter of fact, we had snow just the night before this Southern Maine engagement session, and weren't sure we'd be able to get together as the forecast called for another foot of precipitation. ~sigh~  The weather gods were on our side, thankfully, as we got much less snow than anticipated, but just enough to leave a nice fresh white coat on nearly everything. None of that mattered because we were laughing and having a great time right from the start. So much so, that we really can't wait for Hannah and Mike's wedding this summer! The fact that the weather will be warmer and sunnier (hopefully!) is a distant second to seeing this wonderful couple again. Take a look through this Southern Maine engagement, and feel the love!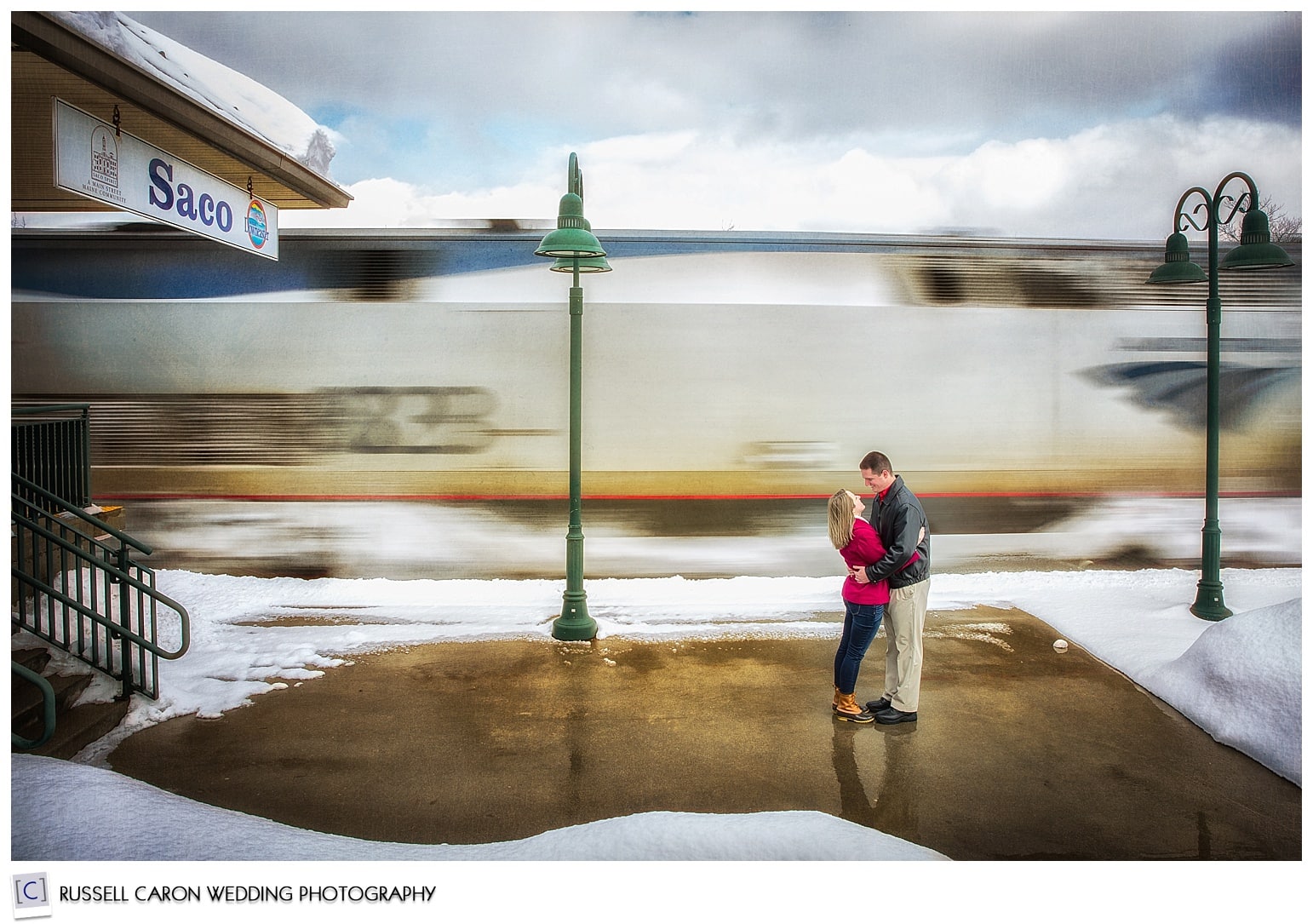 One of our personal favorites of the day is this image we made with Hannah and Mike at the train station in Saco, Maine. (above). Hannah and Mike will be married this summer at the First Parish Congregational Church in Saco, with reception to follow at The Landing at Pine Point in Scarborough.

We always love a crisp, clean, and clear black and white, and being that Mike said he really liked birch trees, Liz took him and Hannah out to the side as Russ was setting up his tripod and equipment to grab that moving train image that you saw at the top of this post.  While Russ was doing that image, Liz was seeing it all in her own way and we also really like how Hannah and Mike interacted in the above-right shot at the Saco Amtrak station.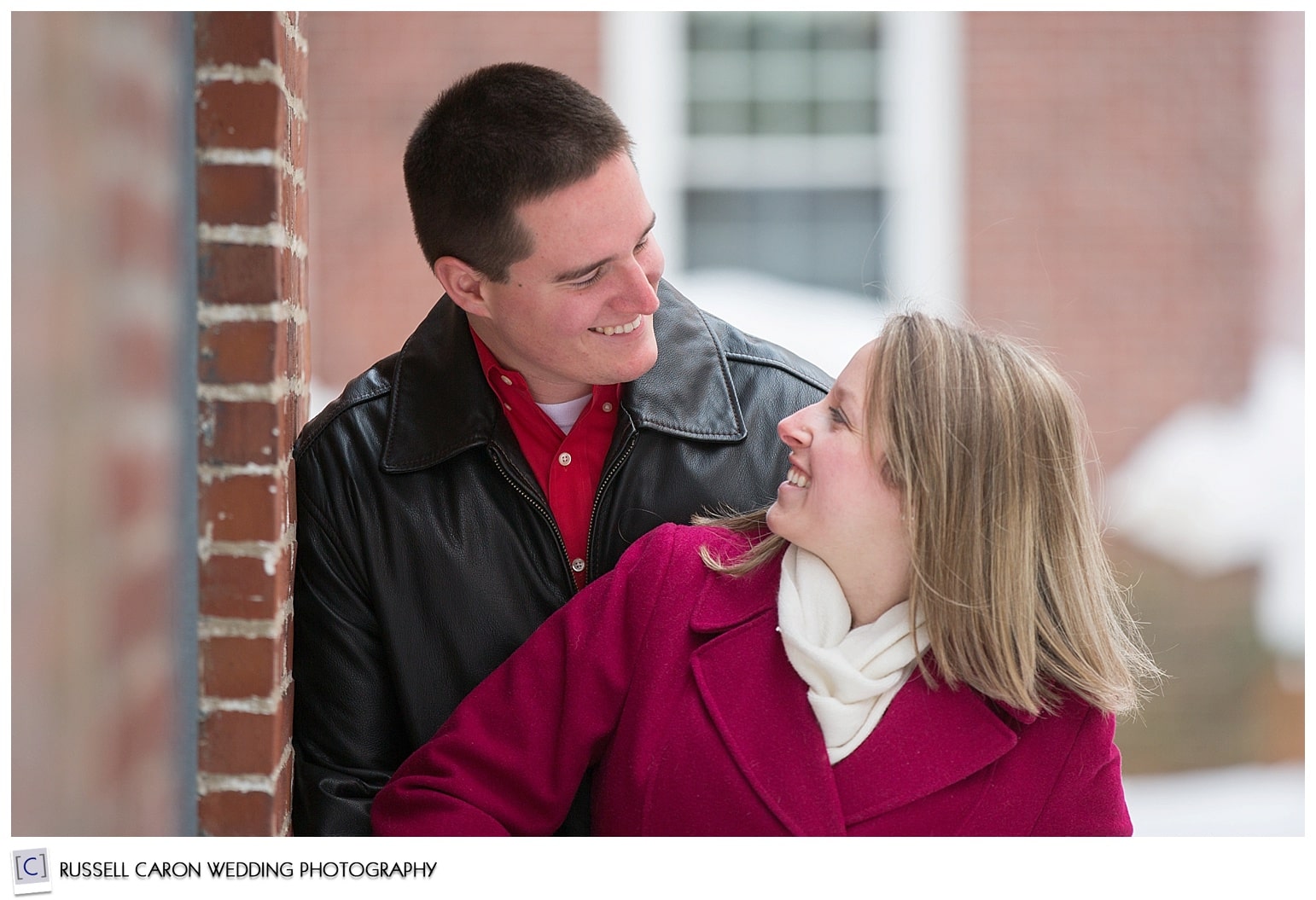 Several in this series were taken in and around the complex where our studio and offices are based.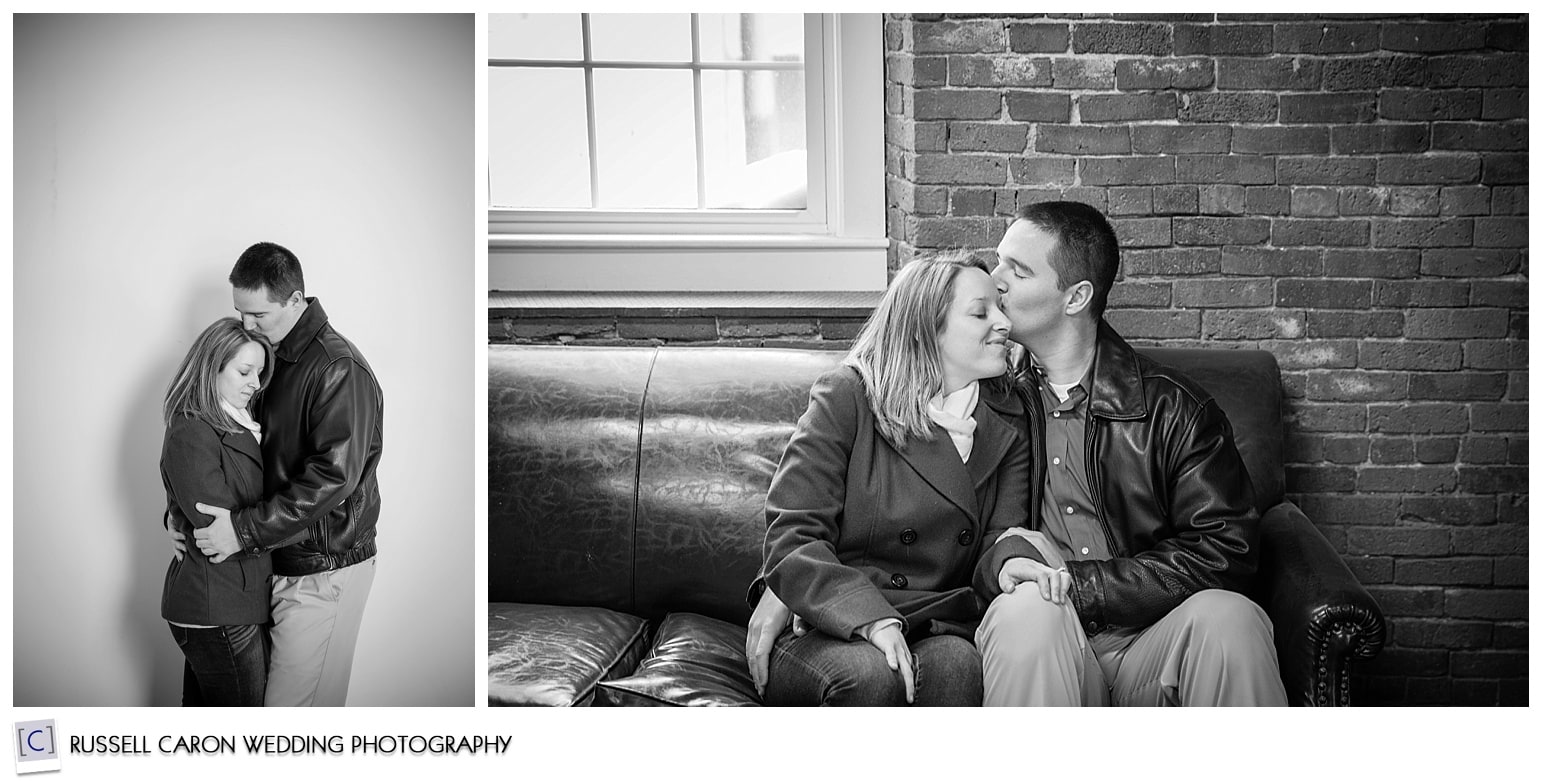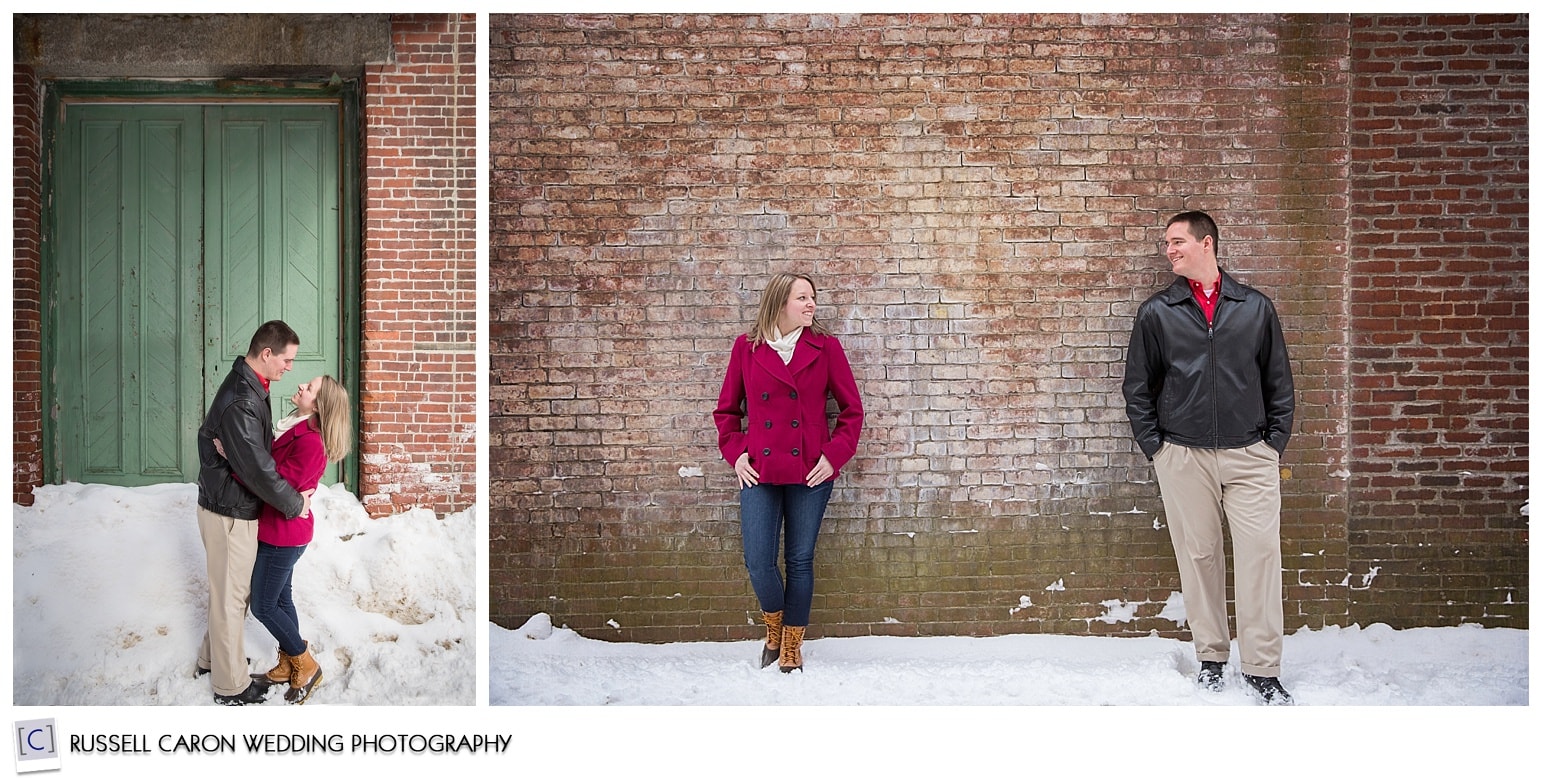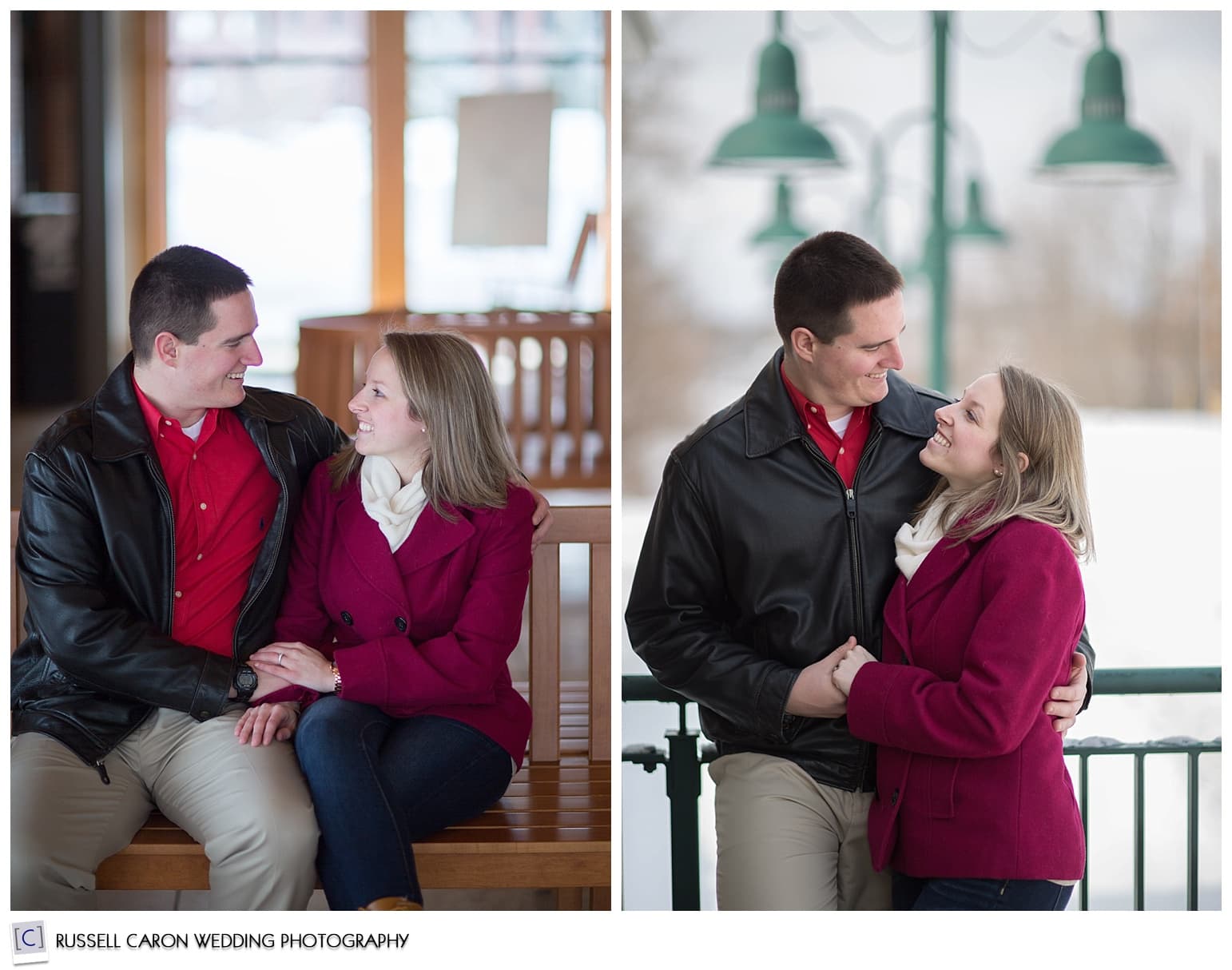 Southern Maine engagement photographers, Russell Caron Wedding Photography, would love to be involved in your engagement session, just as we were for Hannah and Mike. We will travel to whatever location you can think of, whether it be a Southern Maine engagement or anywhere in the New England area. For more information, please contact us right away!