The Landing at Pine Point Wedding
Hannah and Mike's August 8, 2015 wedding epitomized who they are as people…kind, caring, loving, genuine, generous, family oriented, giving, and so much more. These traits serve them well at their vocations…both of them are public service professionals in North Carolina. We could go on and on about this wonderfully warm and delightful couple, but we think you get the idea. We feel that the photos below tell the story of their beautiful wedding day.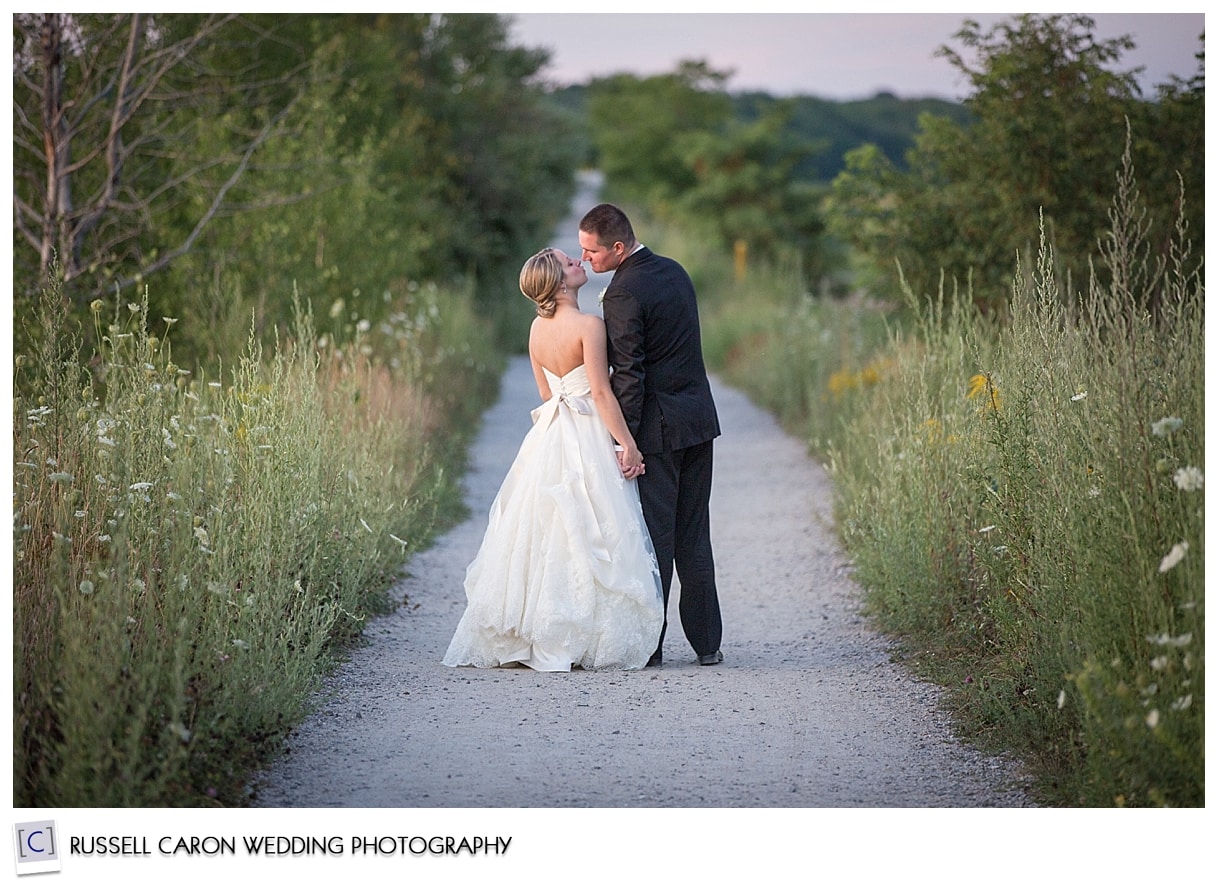 We took Hannah and Mike to the Scarborough Marsh at sunset for some dreamy photos, above and below.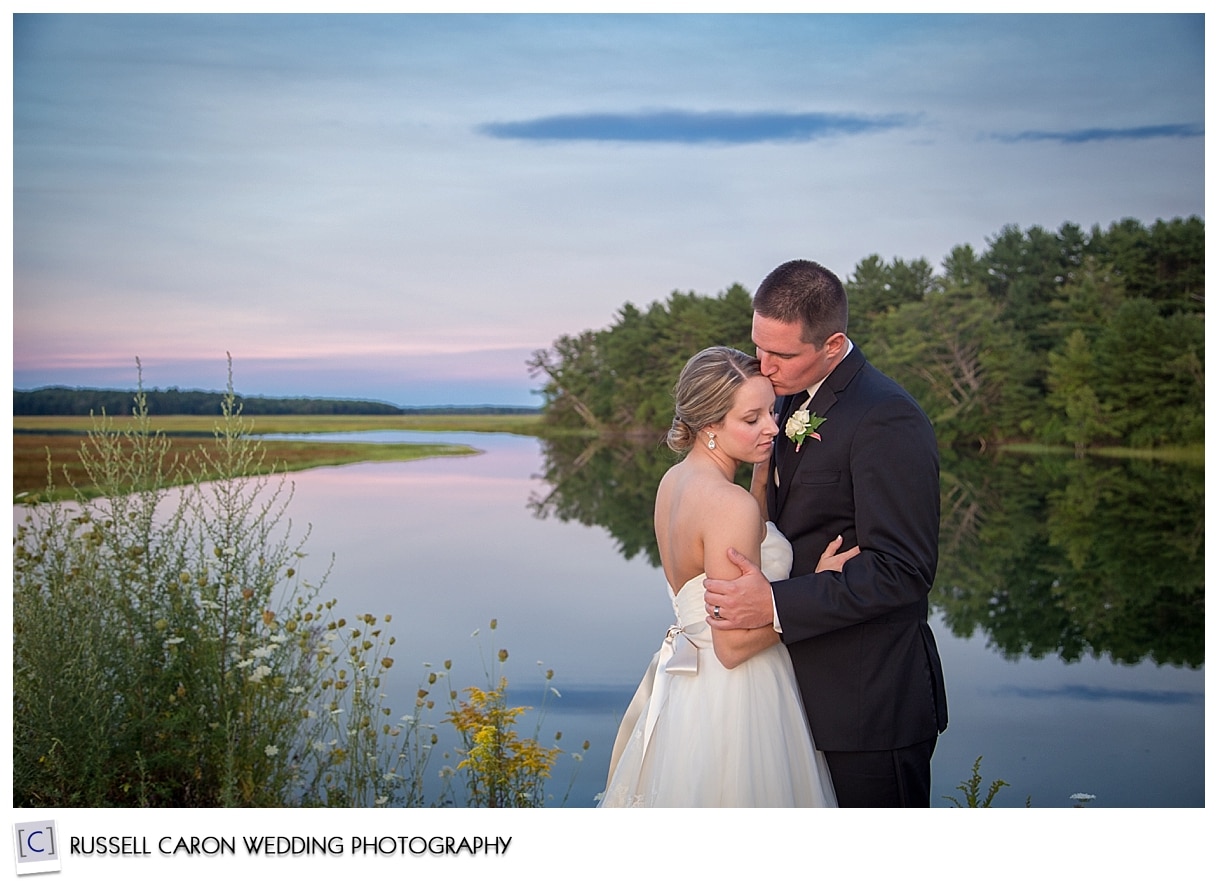 And now a chronological look at the wedding day!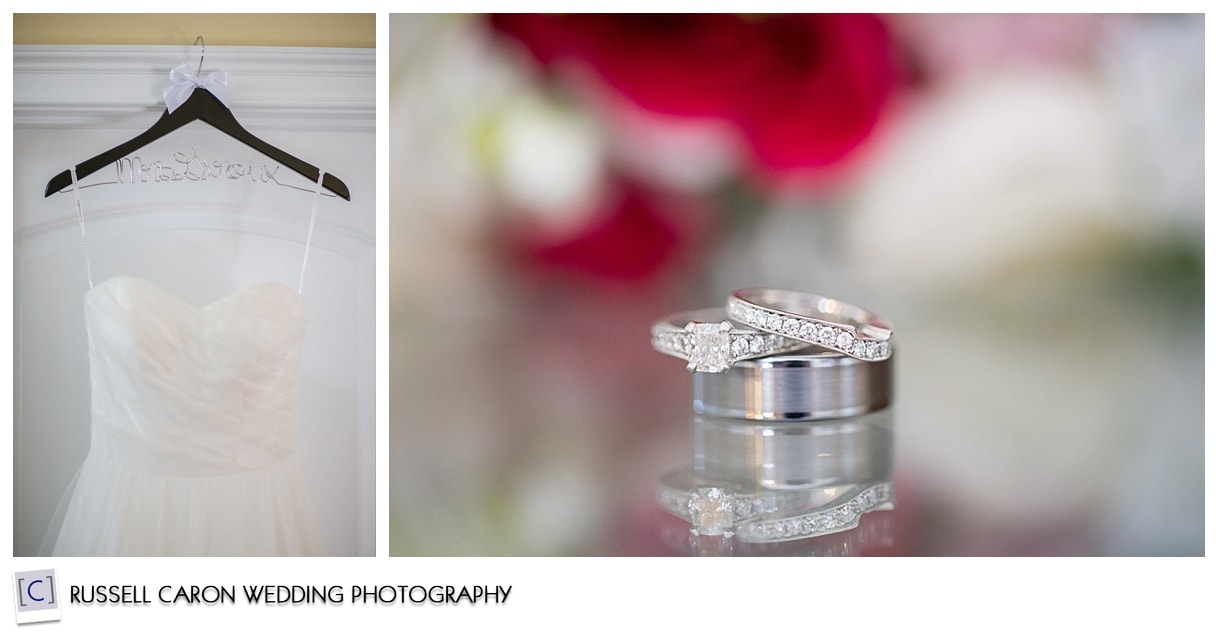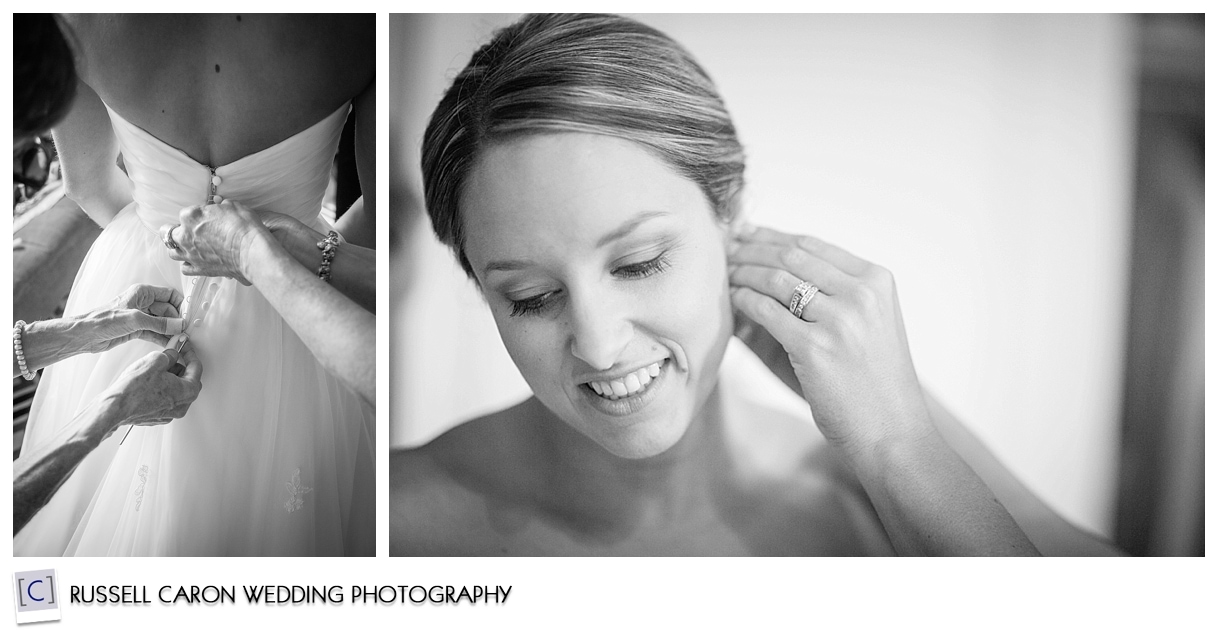 Hannah and her mother below, there were happy, joyous tears!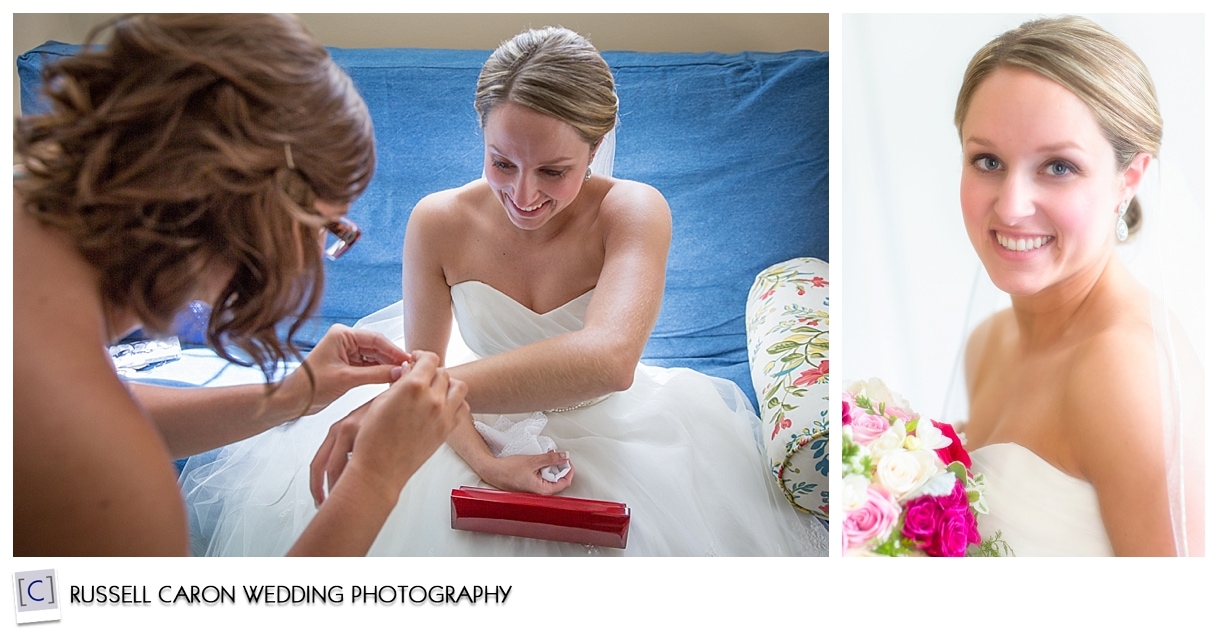 Hannah's bridal portrait, below right.
And Mike's groom's portrait, below left.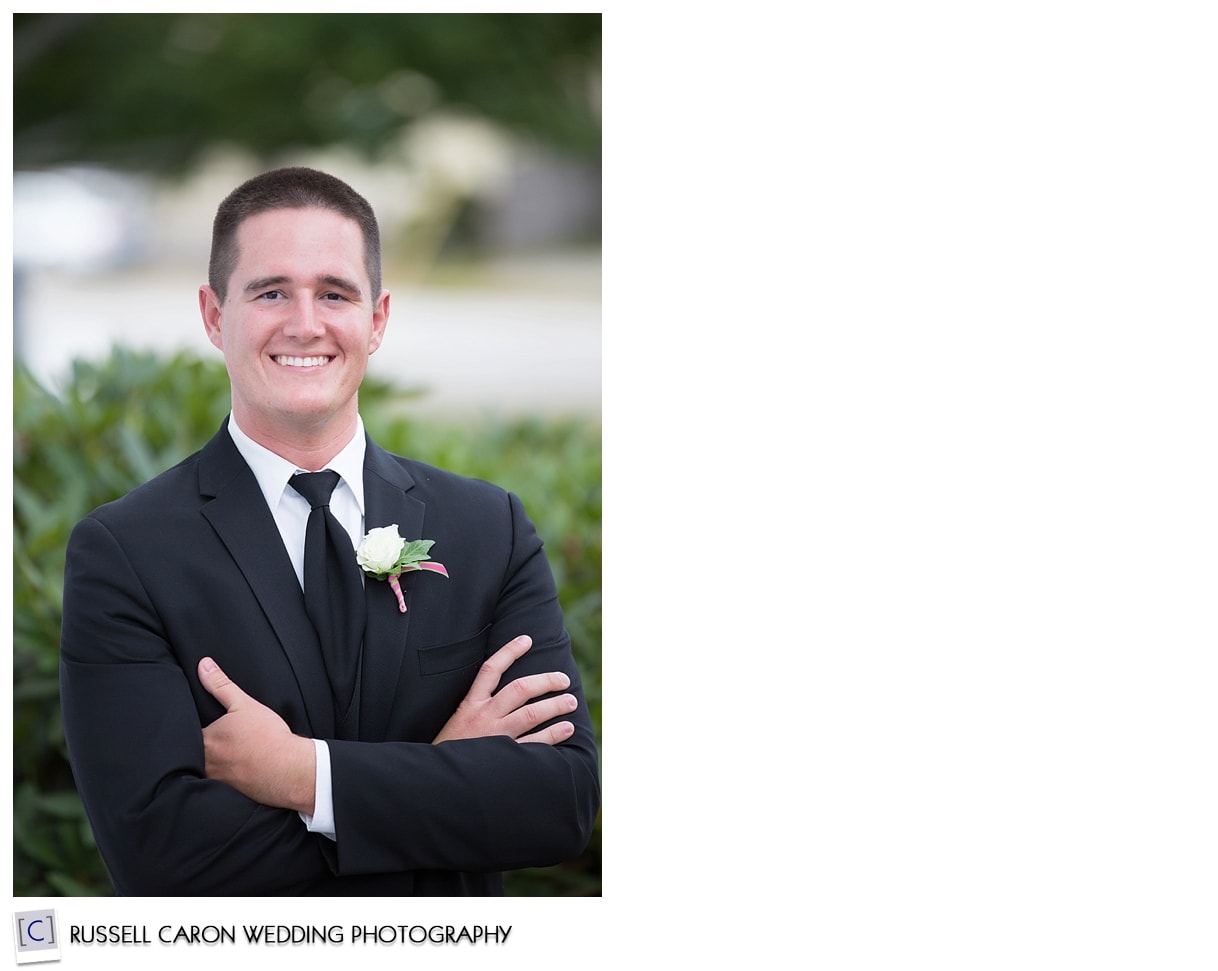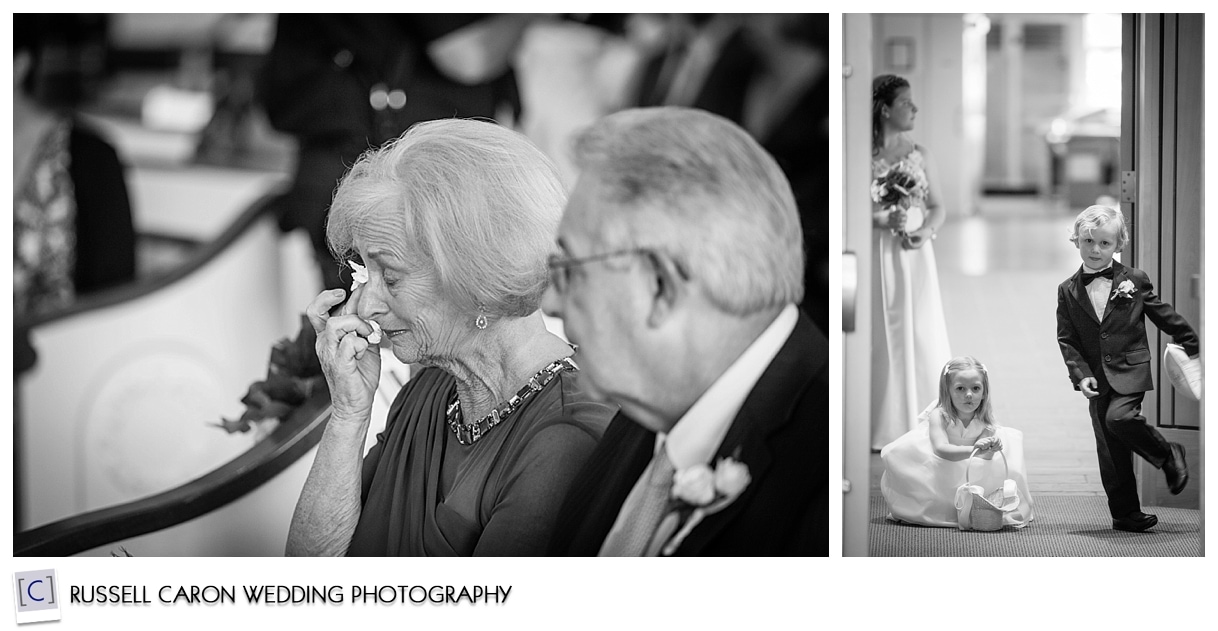 The flower girl and ring bearer process up the aisle and did their jobs admirably.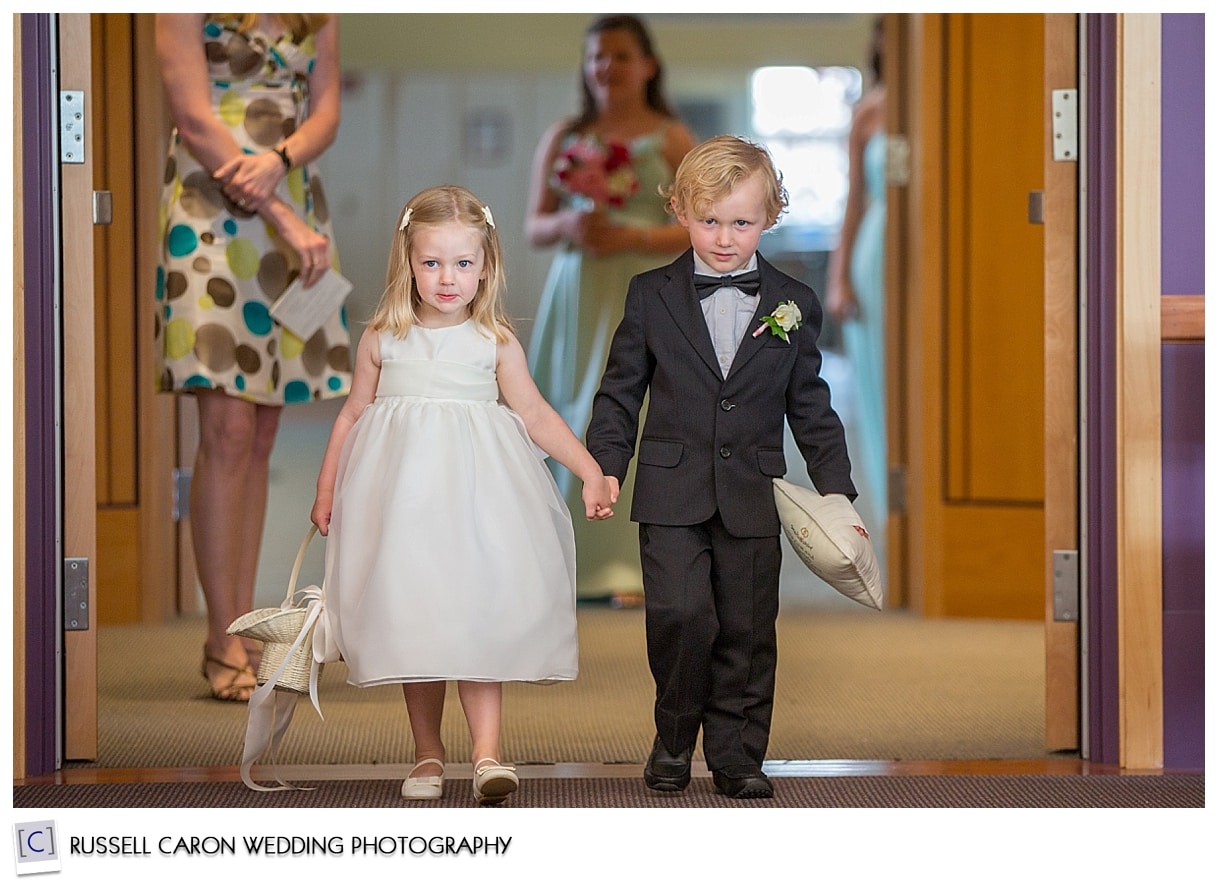 Mike catches a glimpse of Hannah for the first time, walking up the aisle with her proud dad.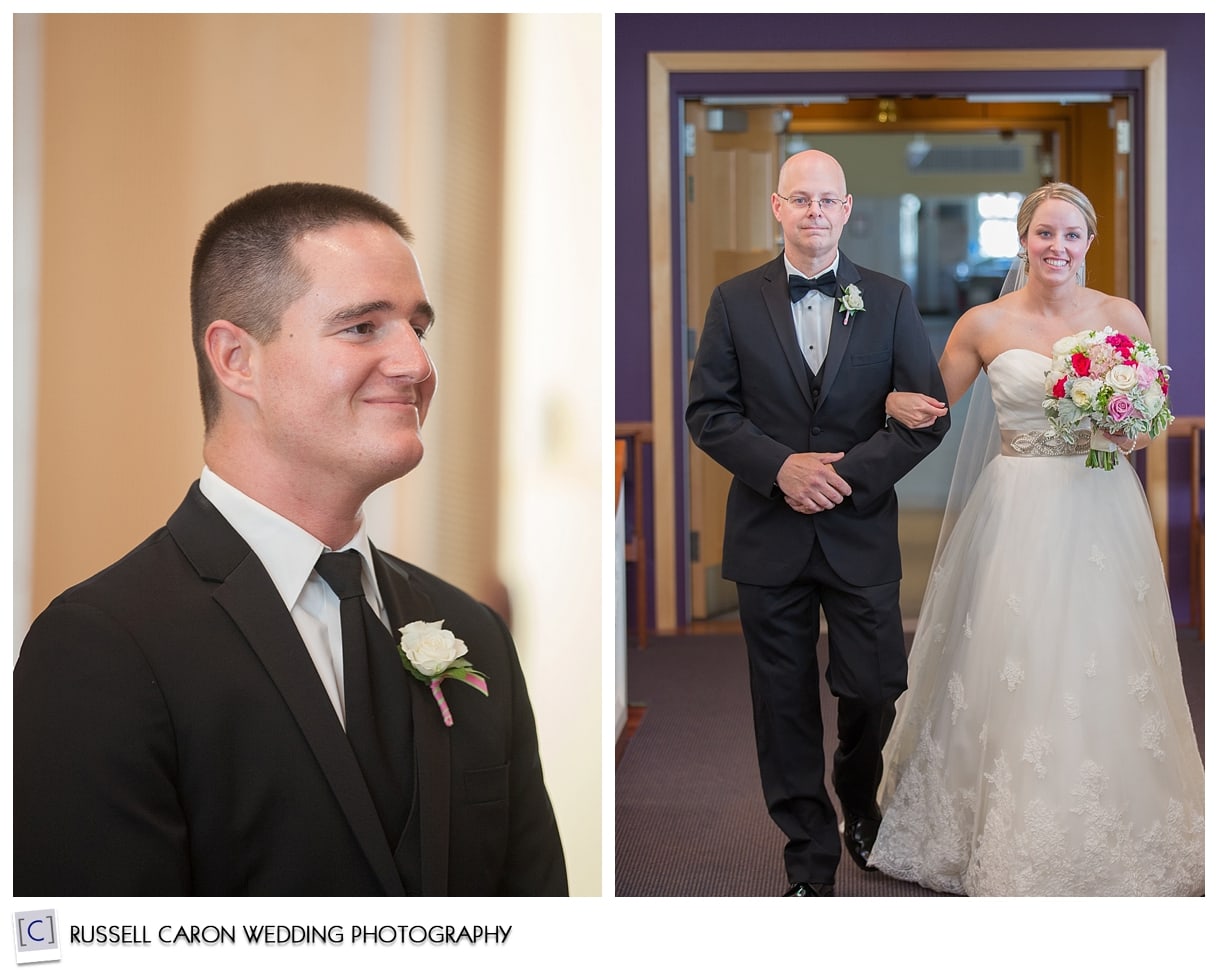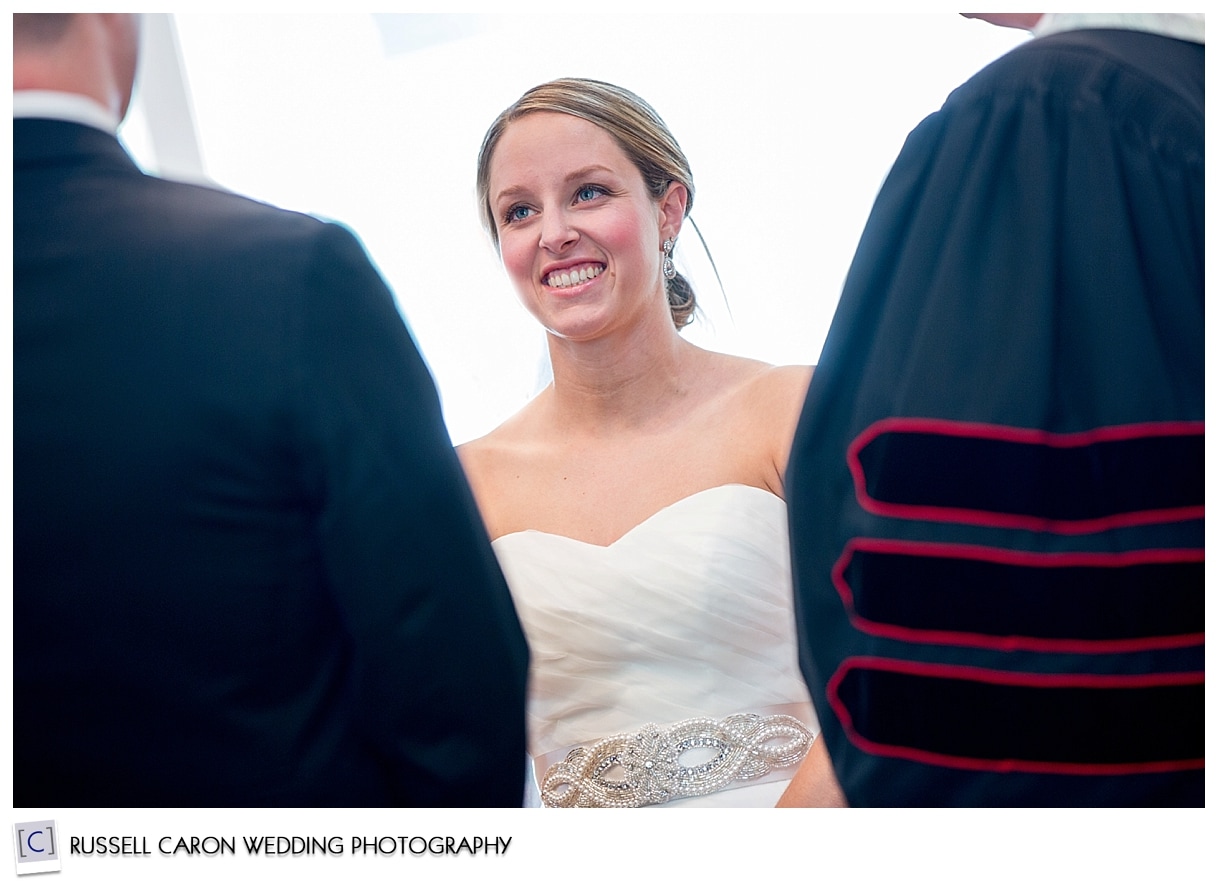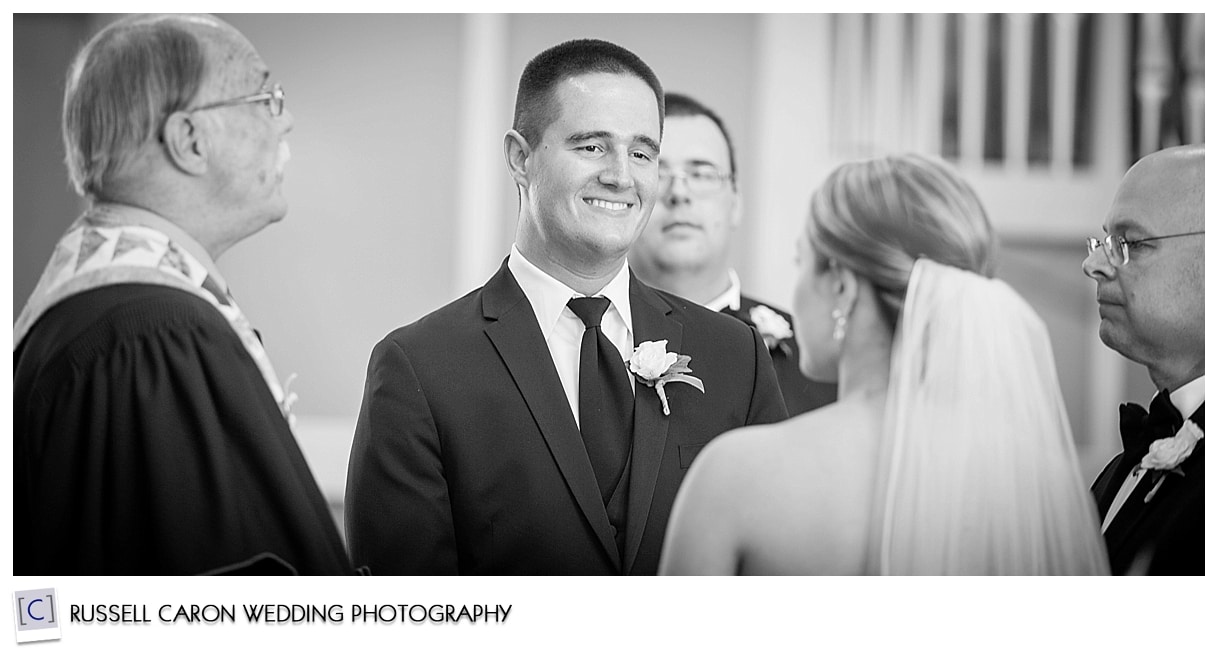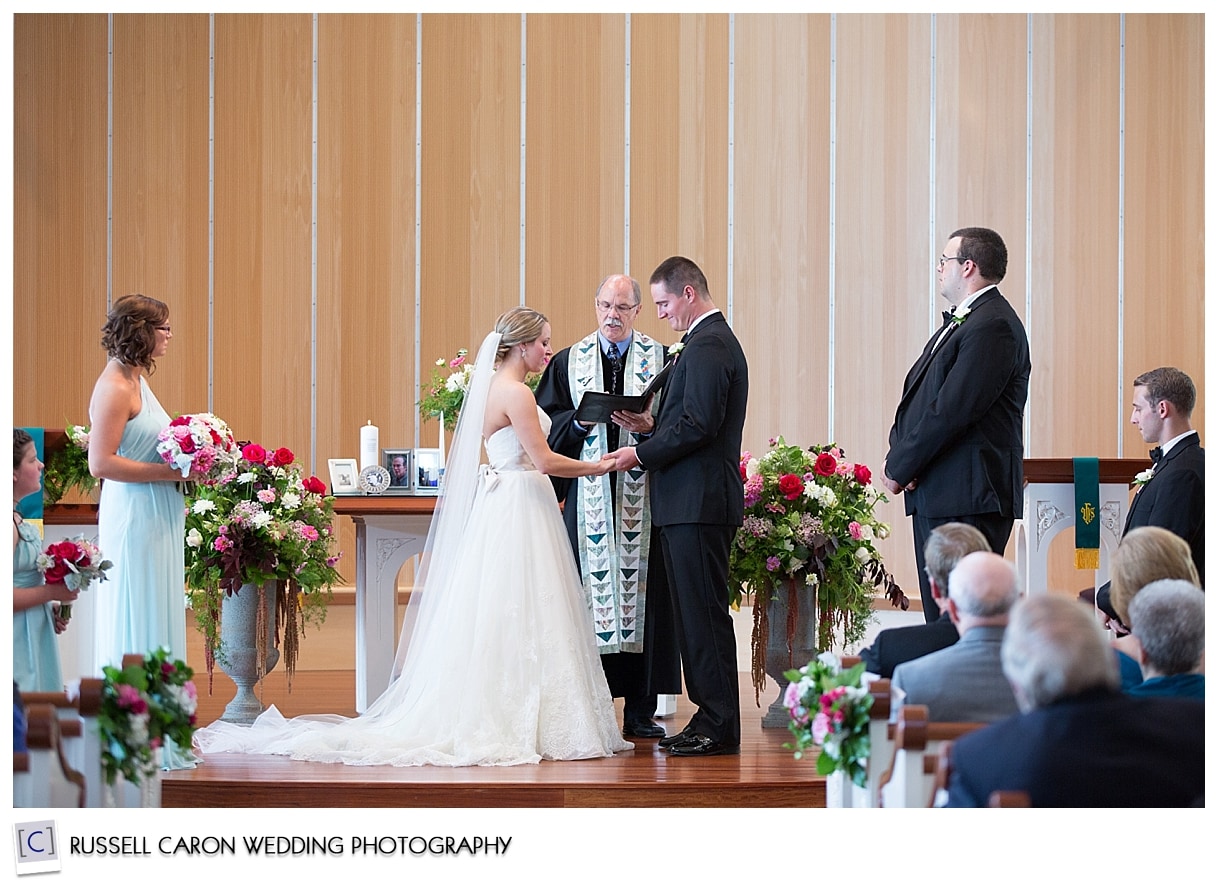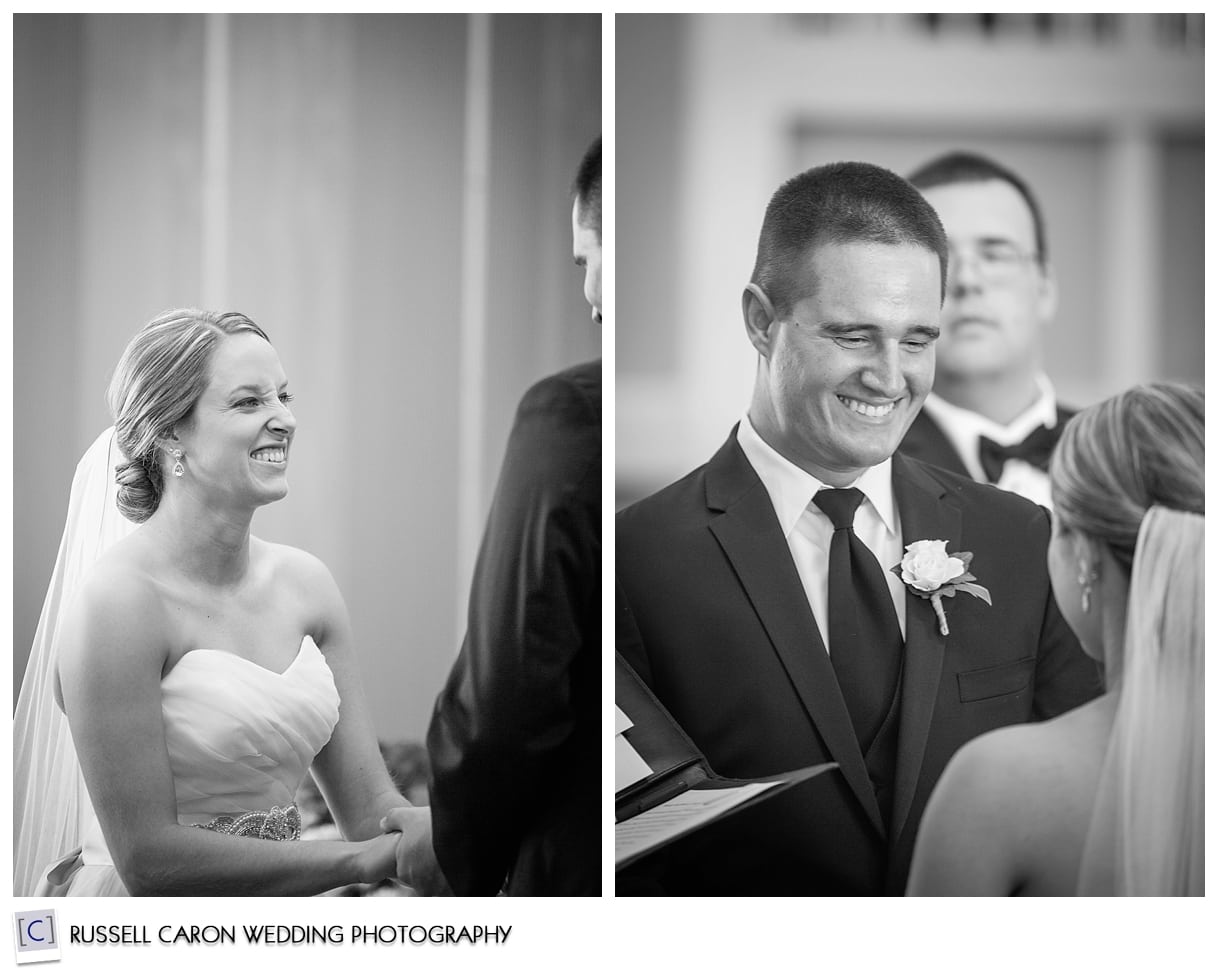 Like a ray of light from the heavens (which is in fact what this is!) the sun shone down through the clerestory windows at the church just at the right moment!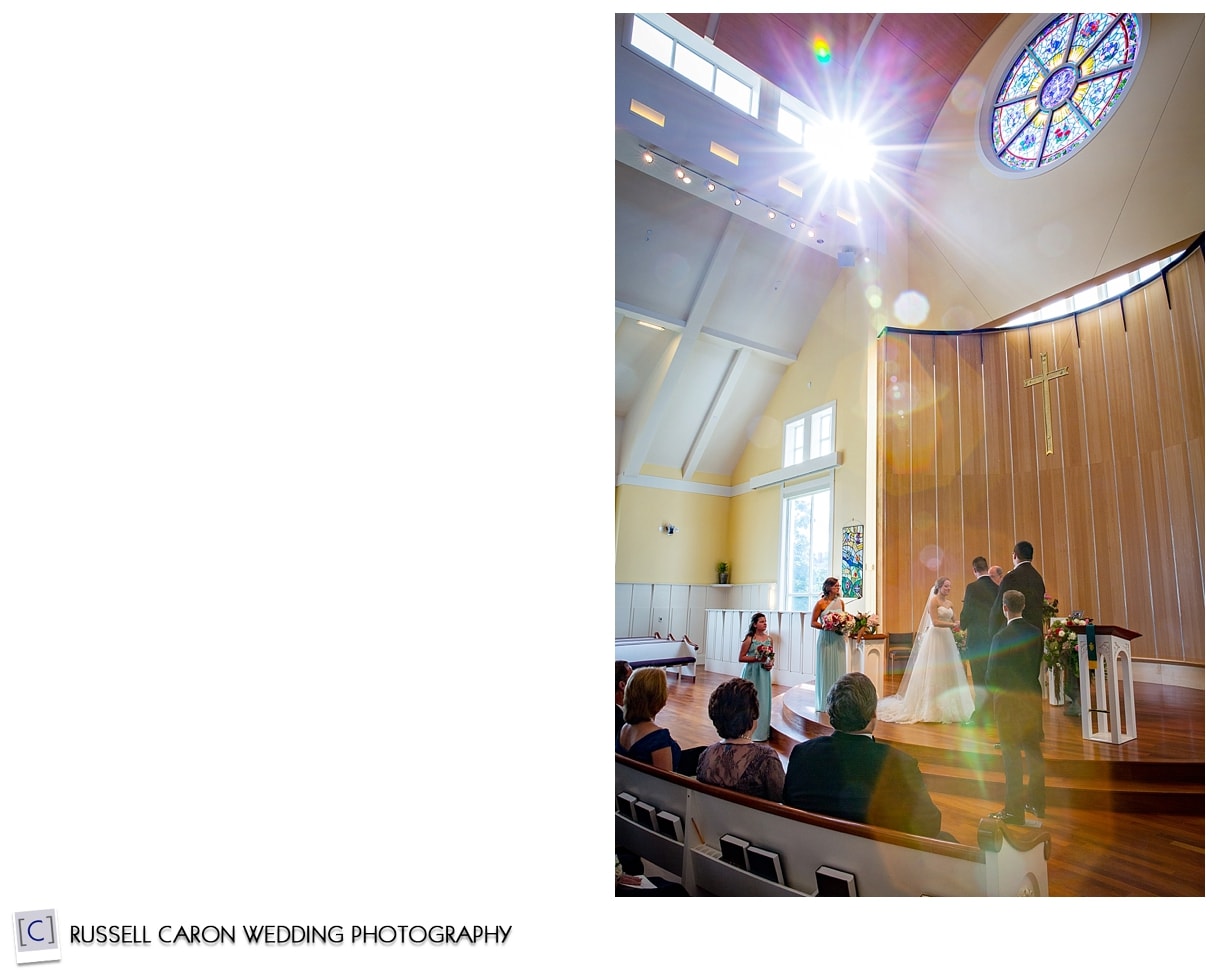 Families sat in emotion and thought throughout the day.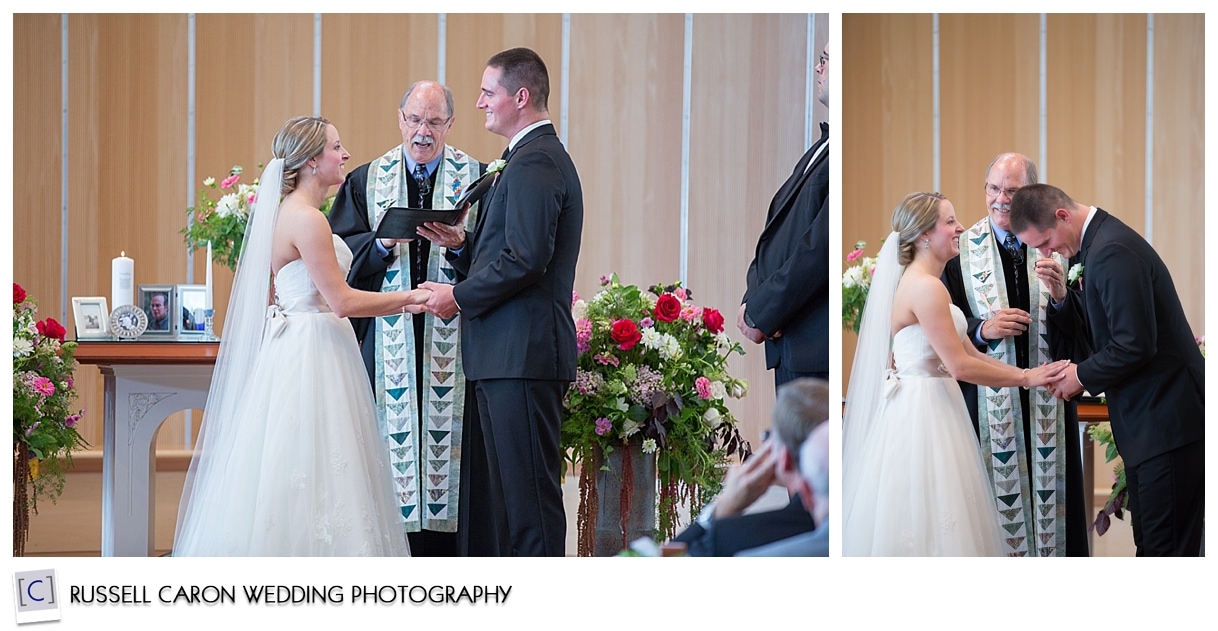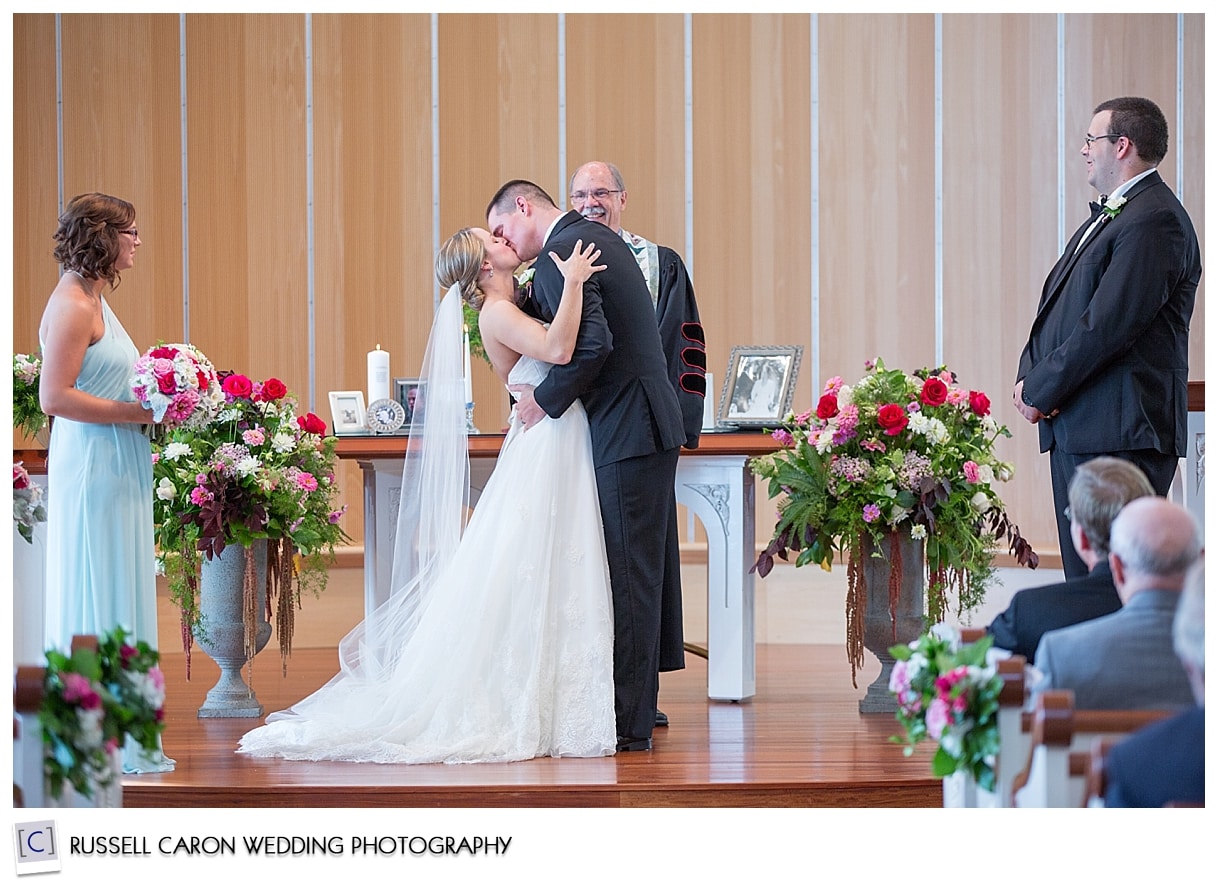 Hannah and Mike's wedding ceremony was held at the First Parish Congregational Church in Saco, Maine, below. This photo was taken from the balcony with a fisheye lens so you can see the beauty of the vaulted ceiling.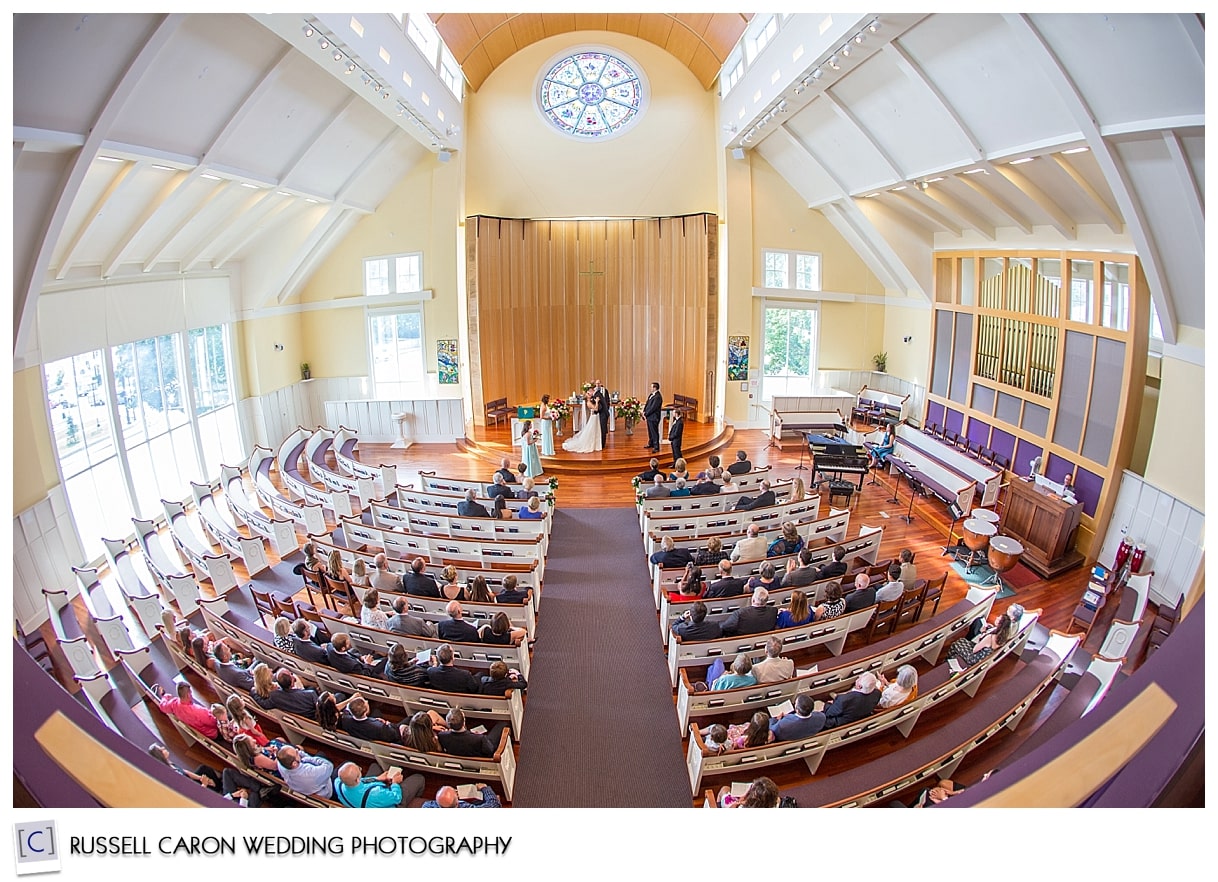 Recessional!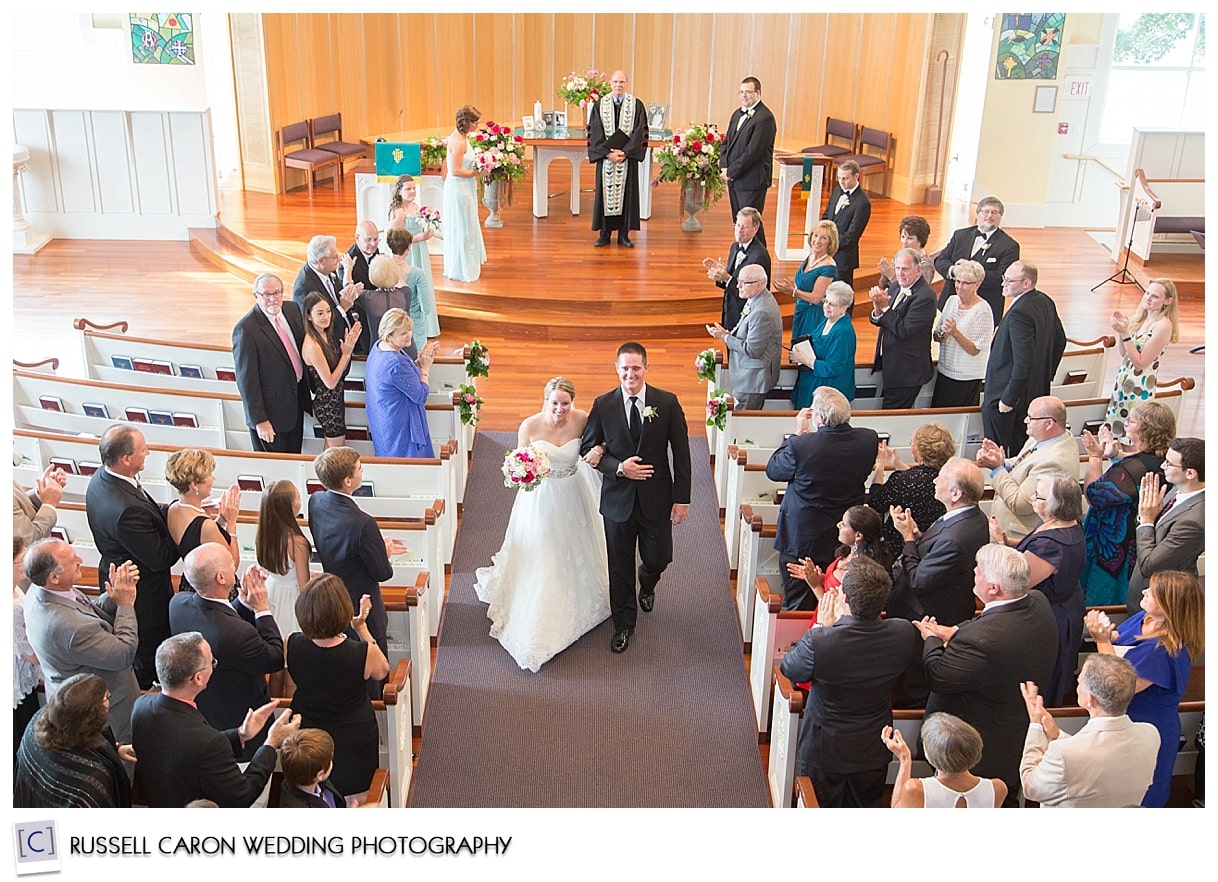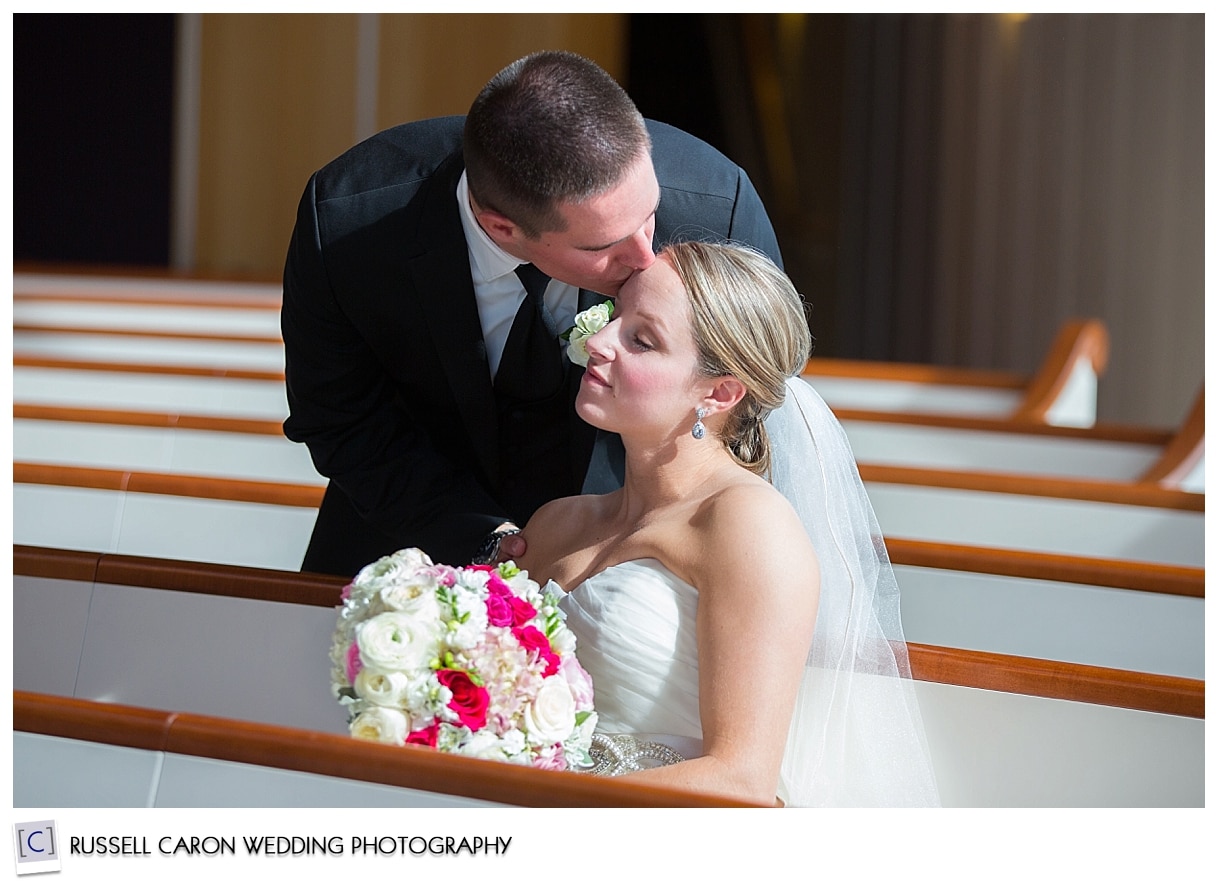 A quiet moment after the ceremony inside the church.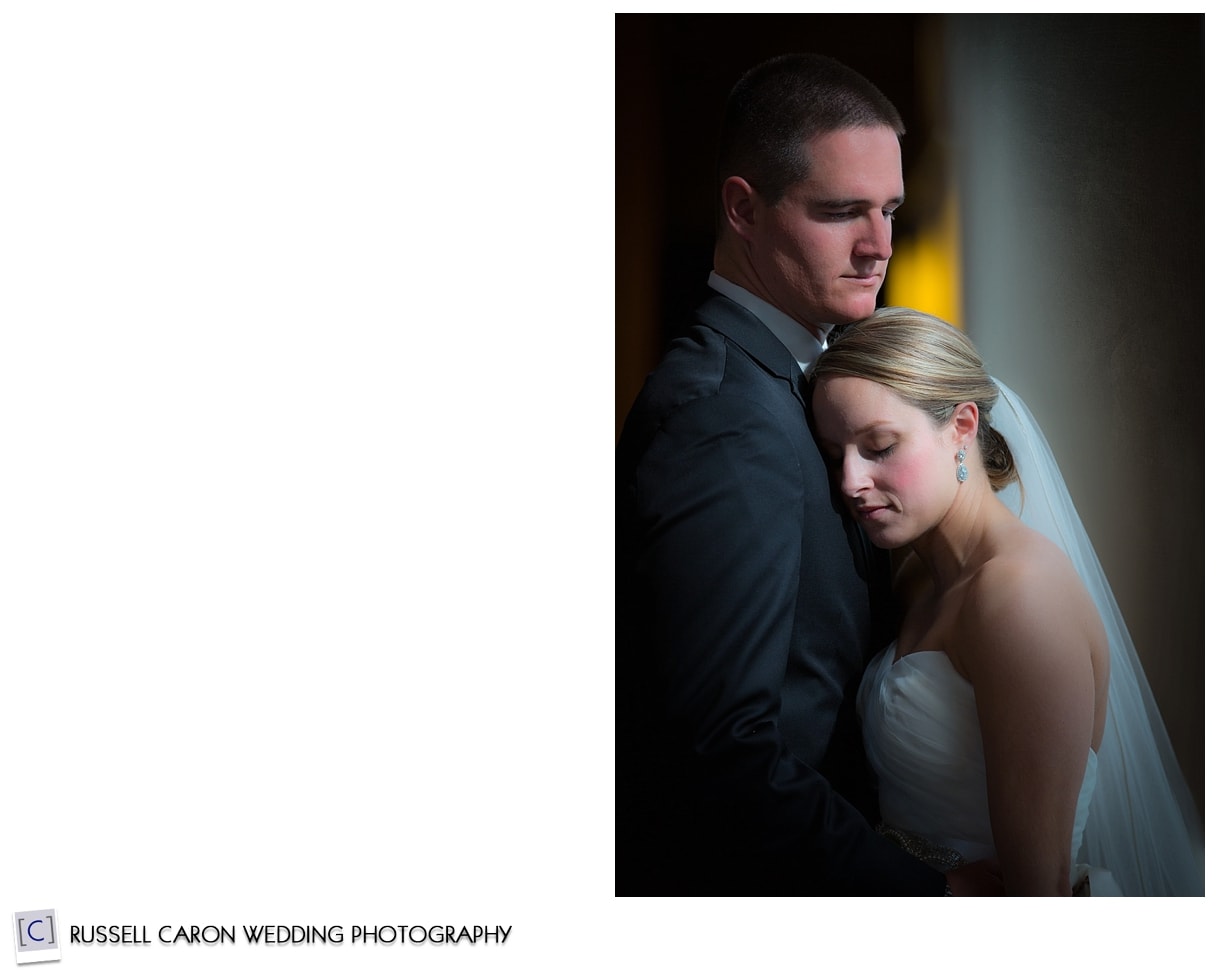 "We're married!!"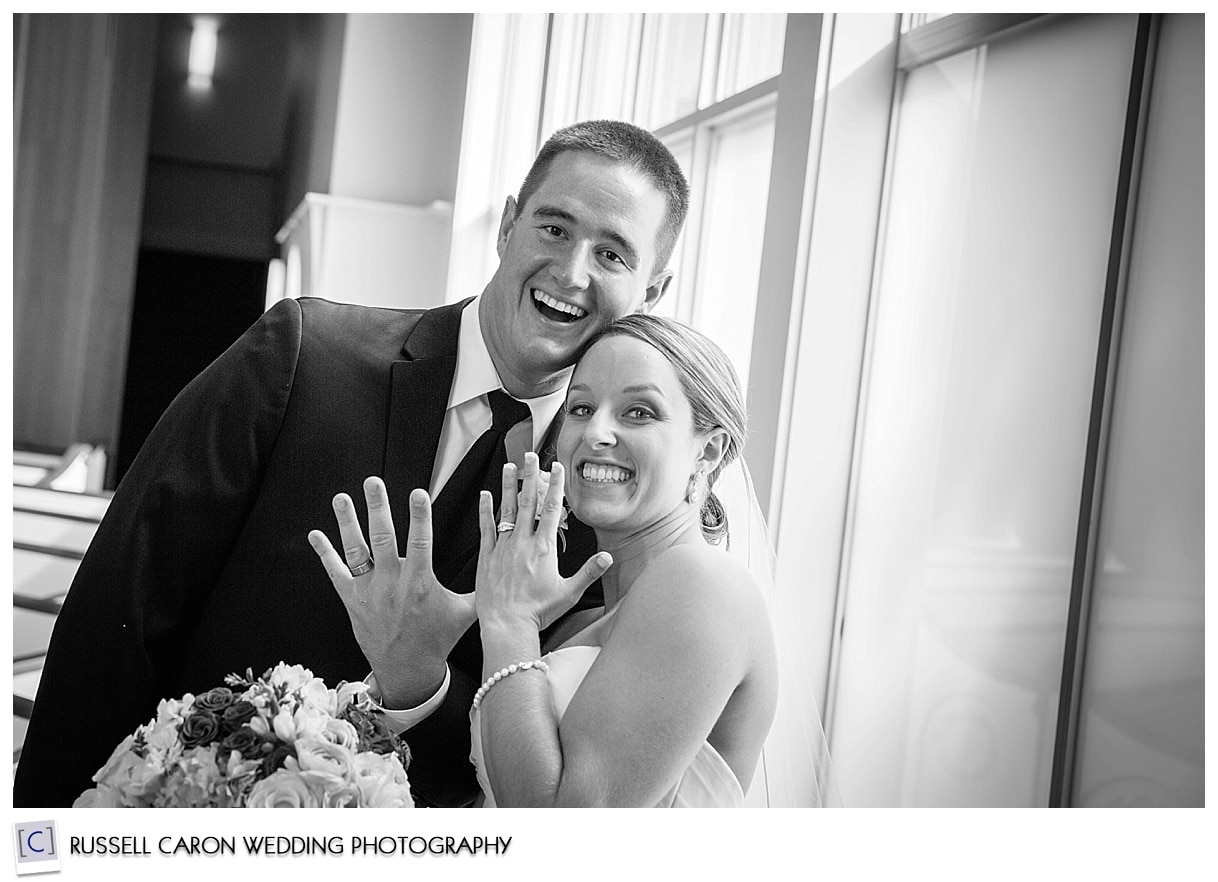 At nearby Camp Ellis in Saco, below right.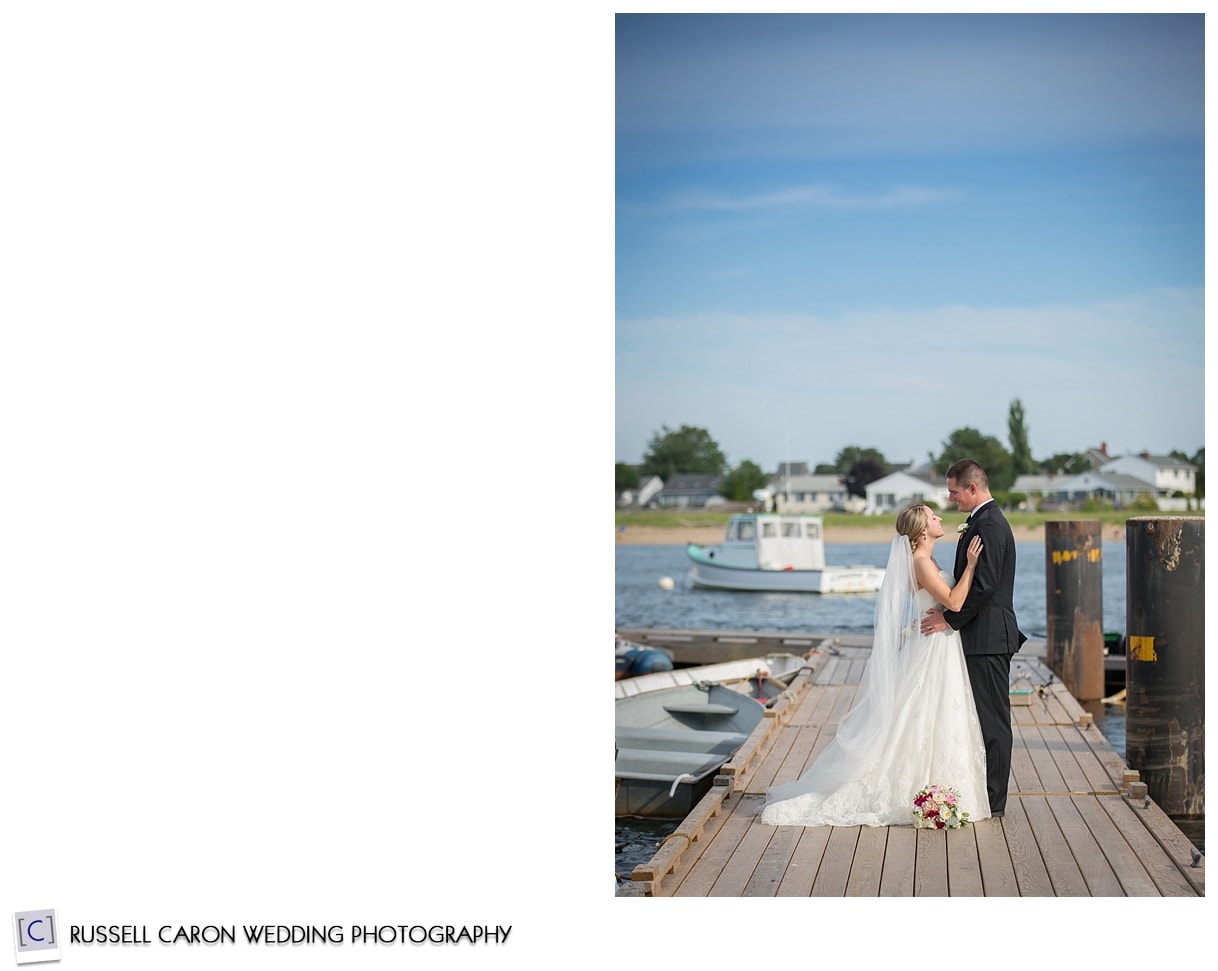 We love it when our couples give us the time to take them out and around at some of the gorgeous places in Maine. There's a two-fold benefit here, the bride and groom have a chance to get away for some quiet time, essentially by themselves, before they enter into the reception. In most cases, it's the only time they'll be alone together all day! Secondly, it gives us a chance to take some of the more artistic photos that our couples love! Below 8 panels.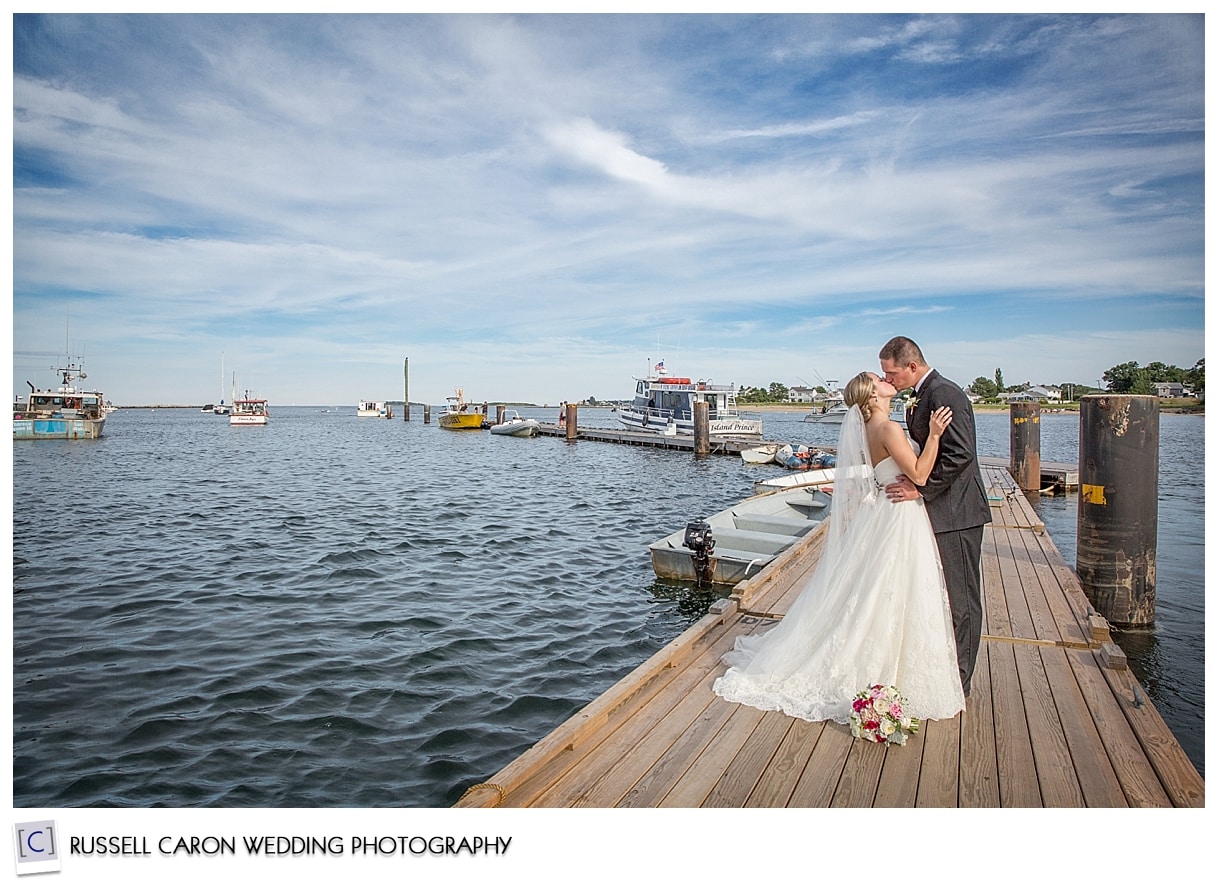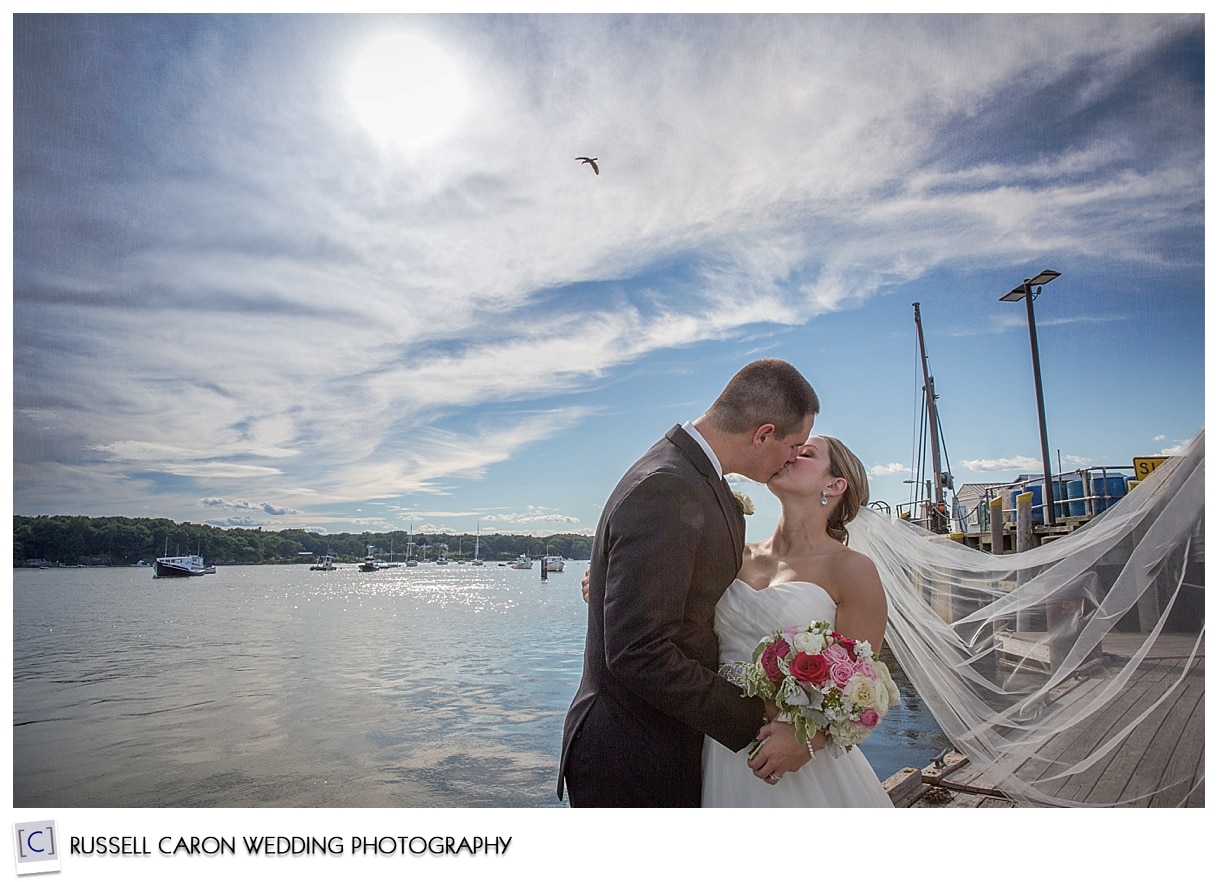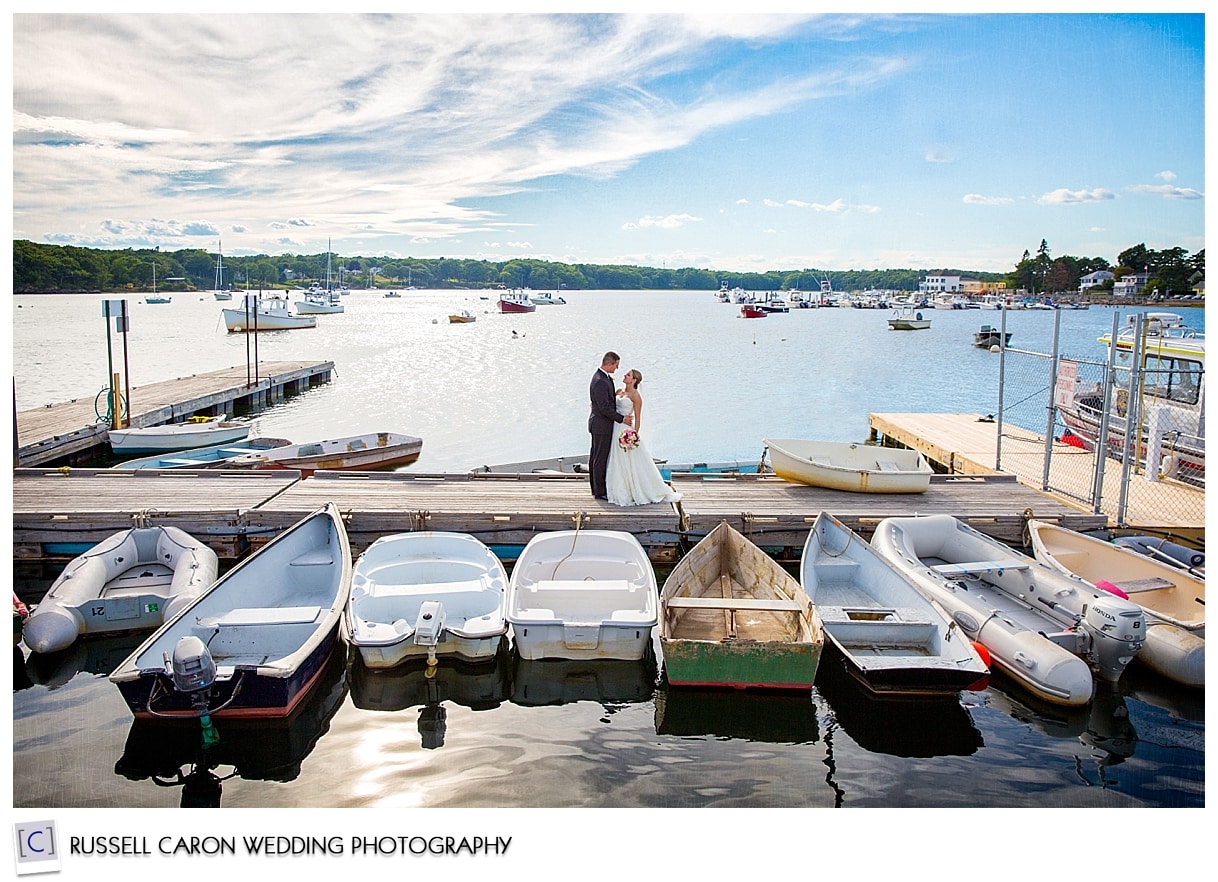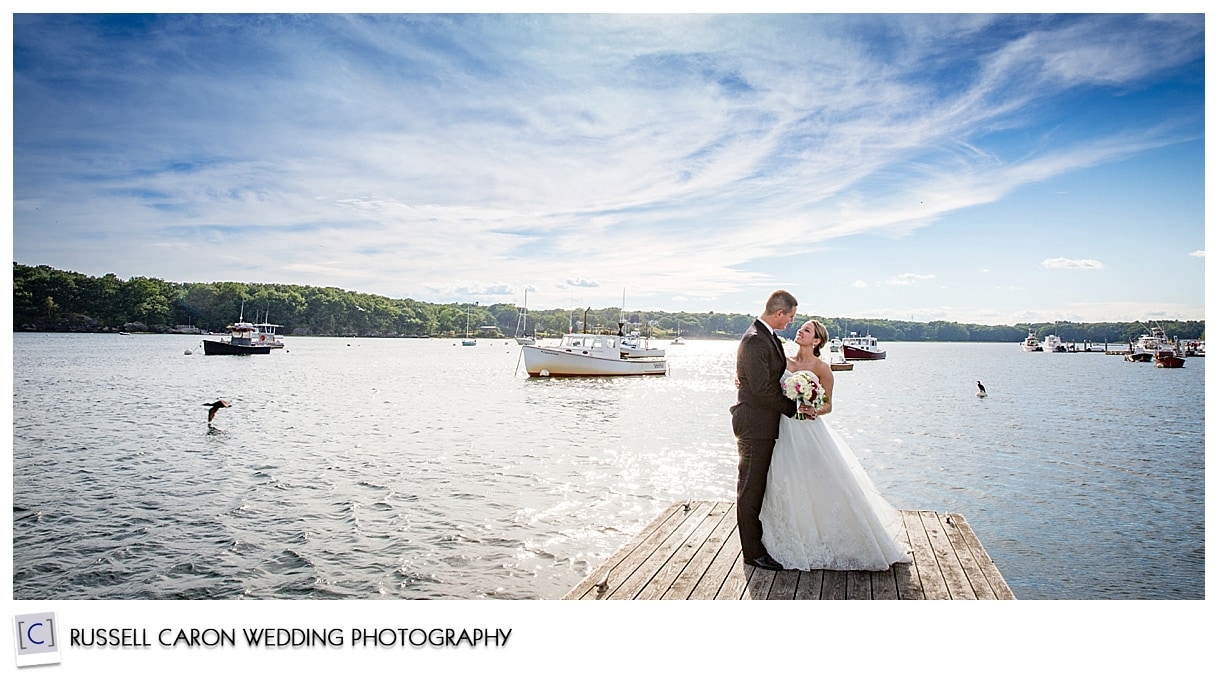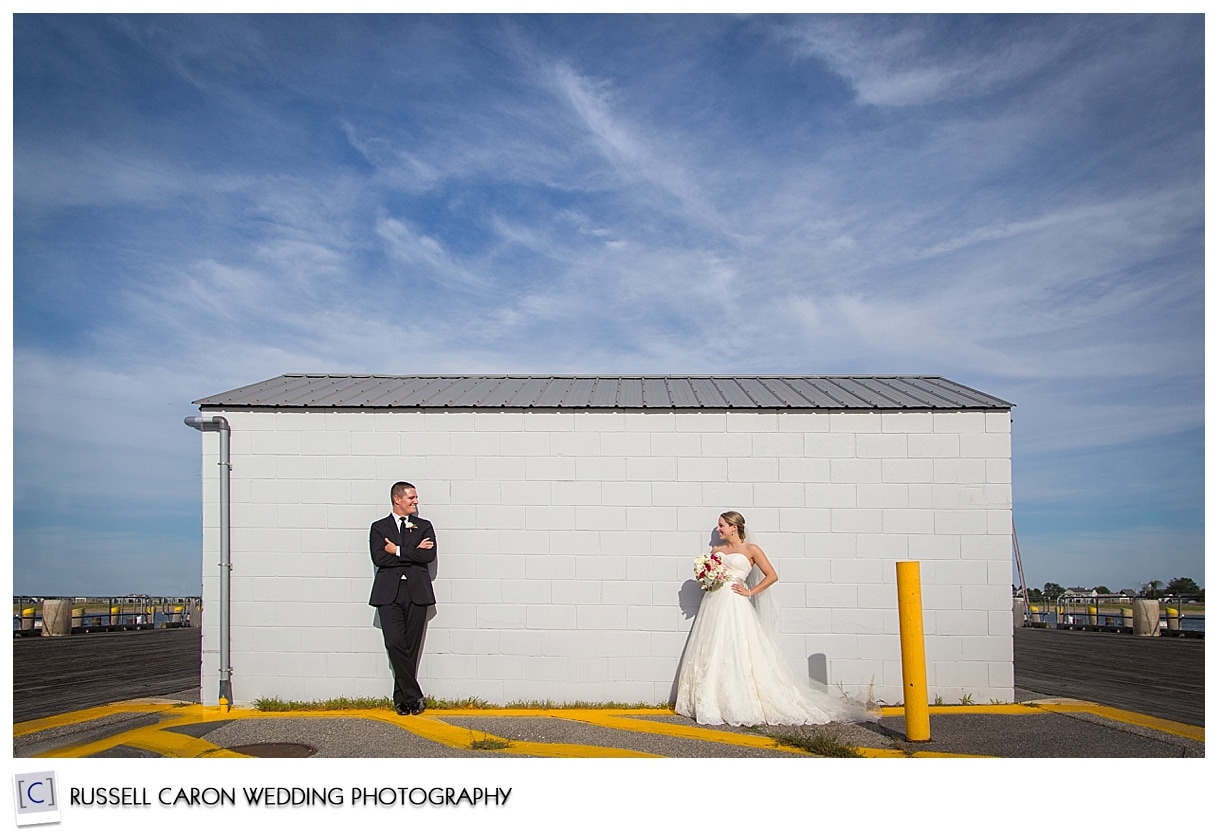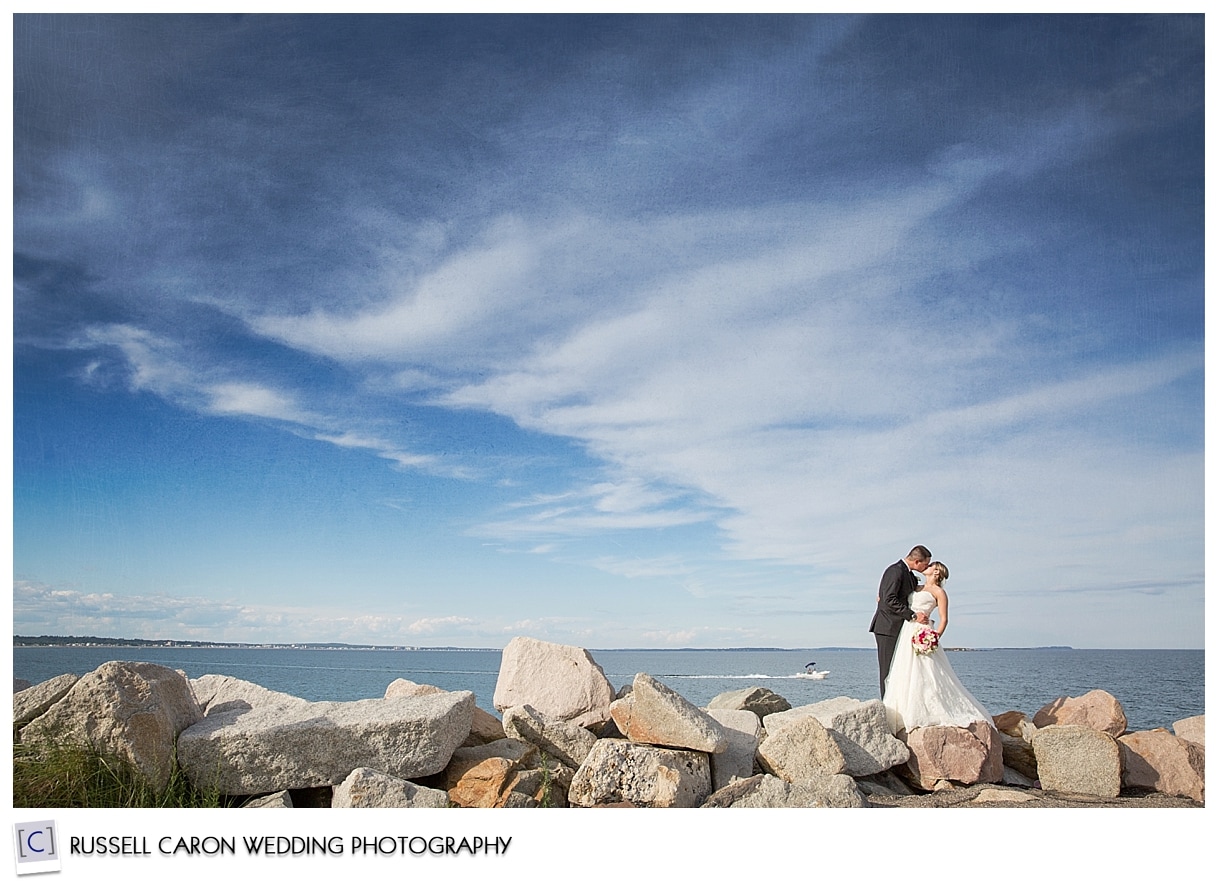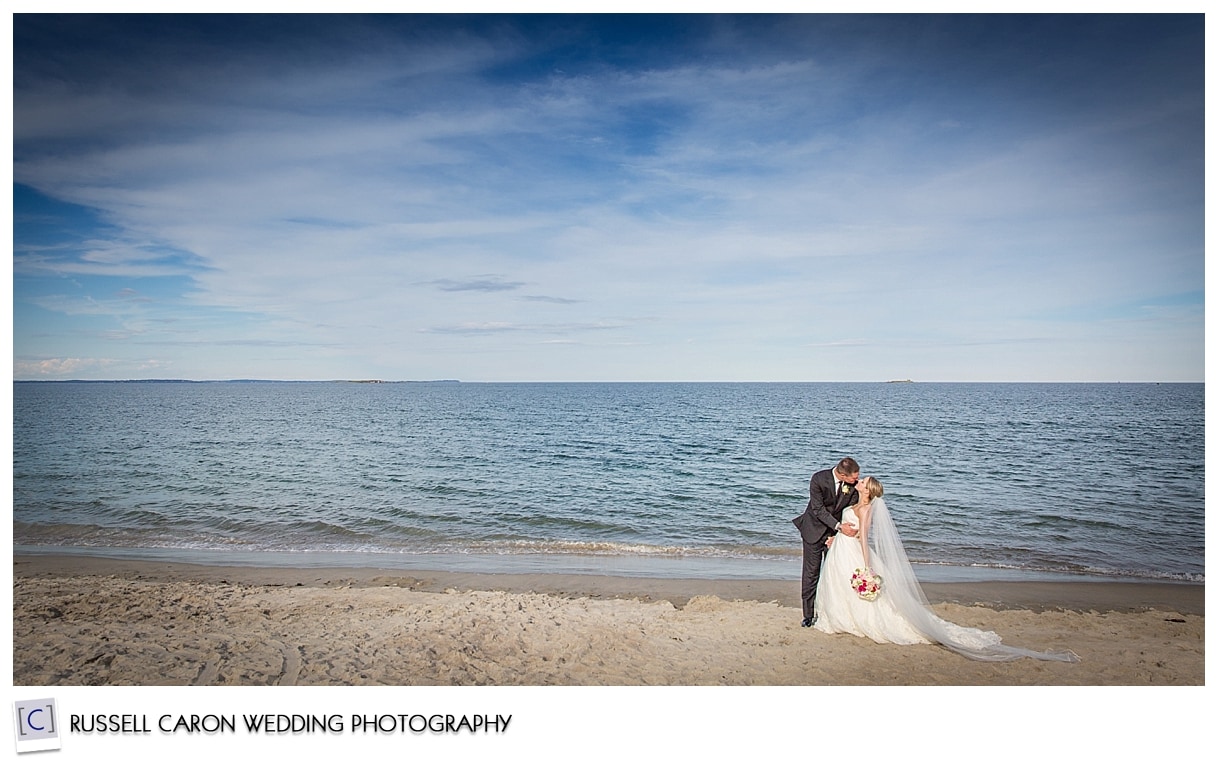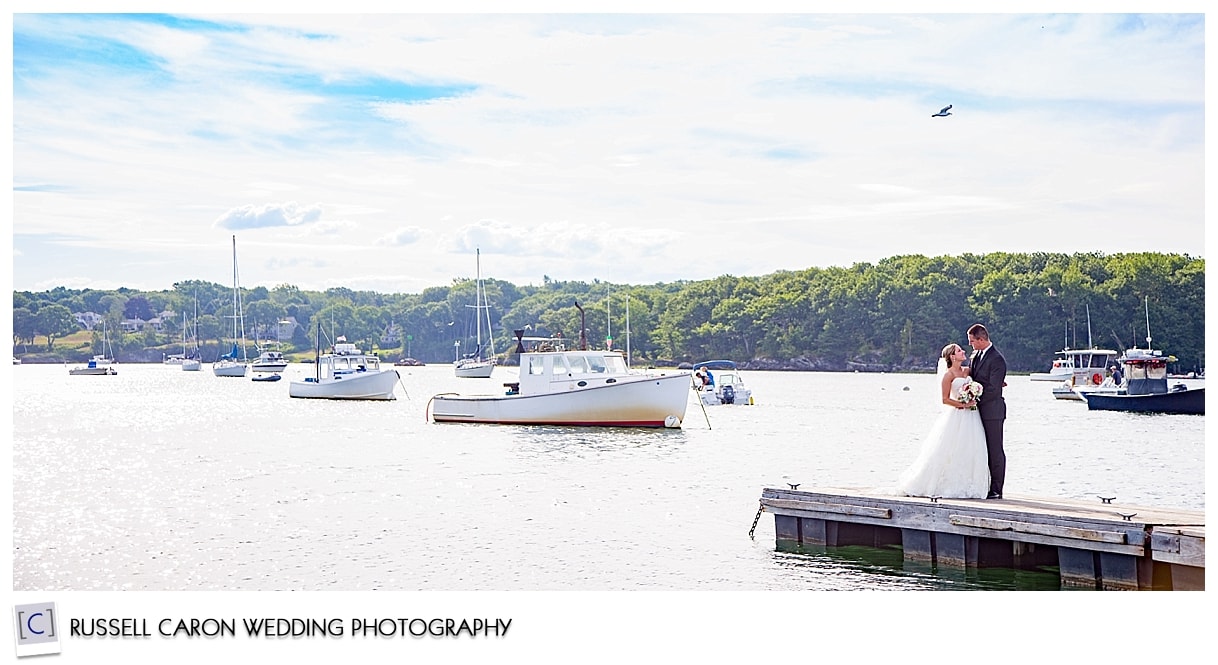 At the reception at The Landing at Pine Point, Scarborough, Hannah and Mike enjoy their first dance, below.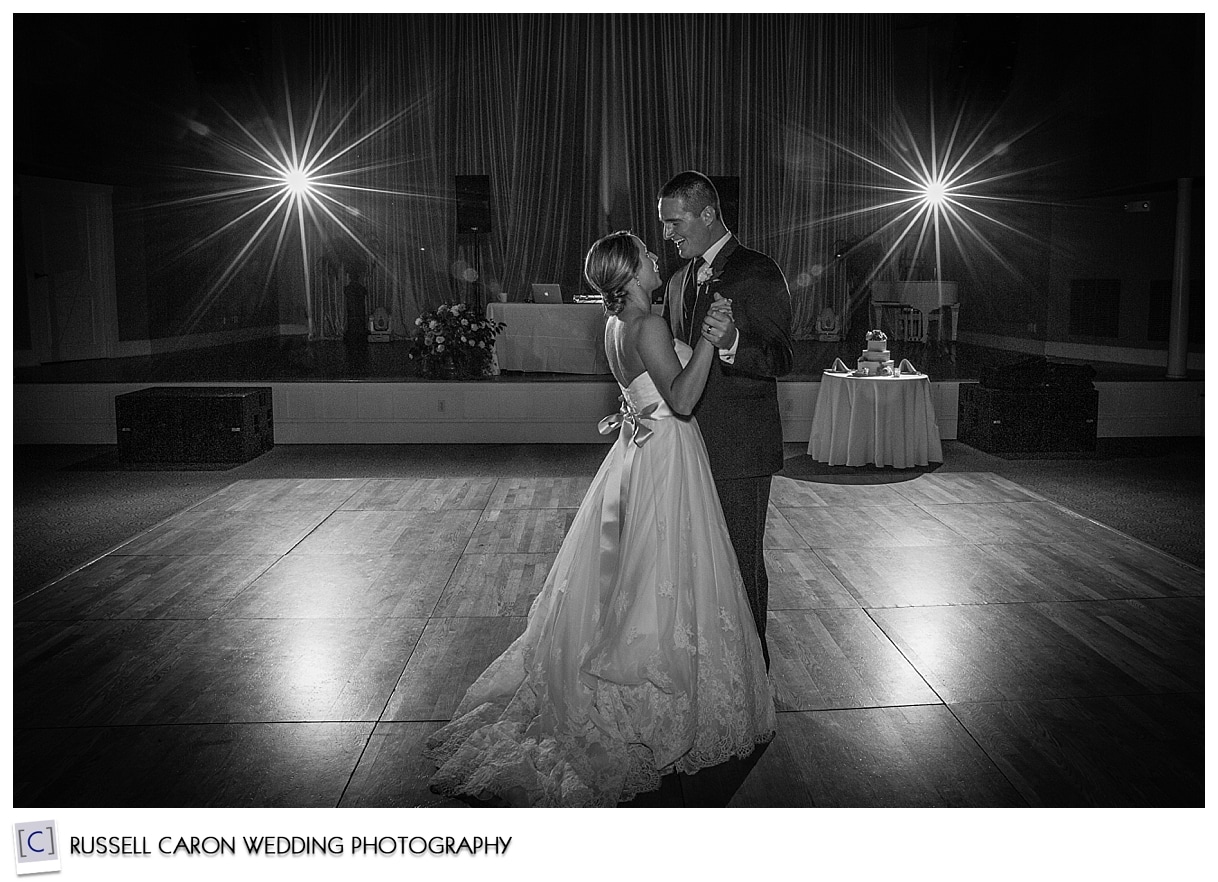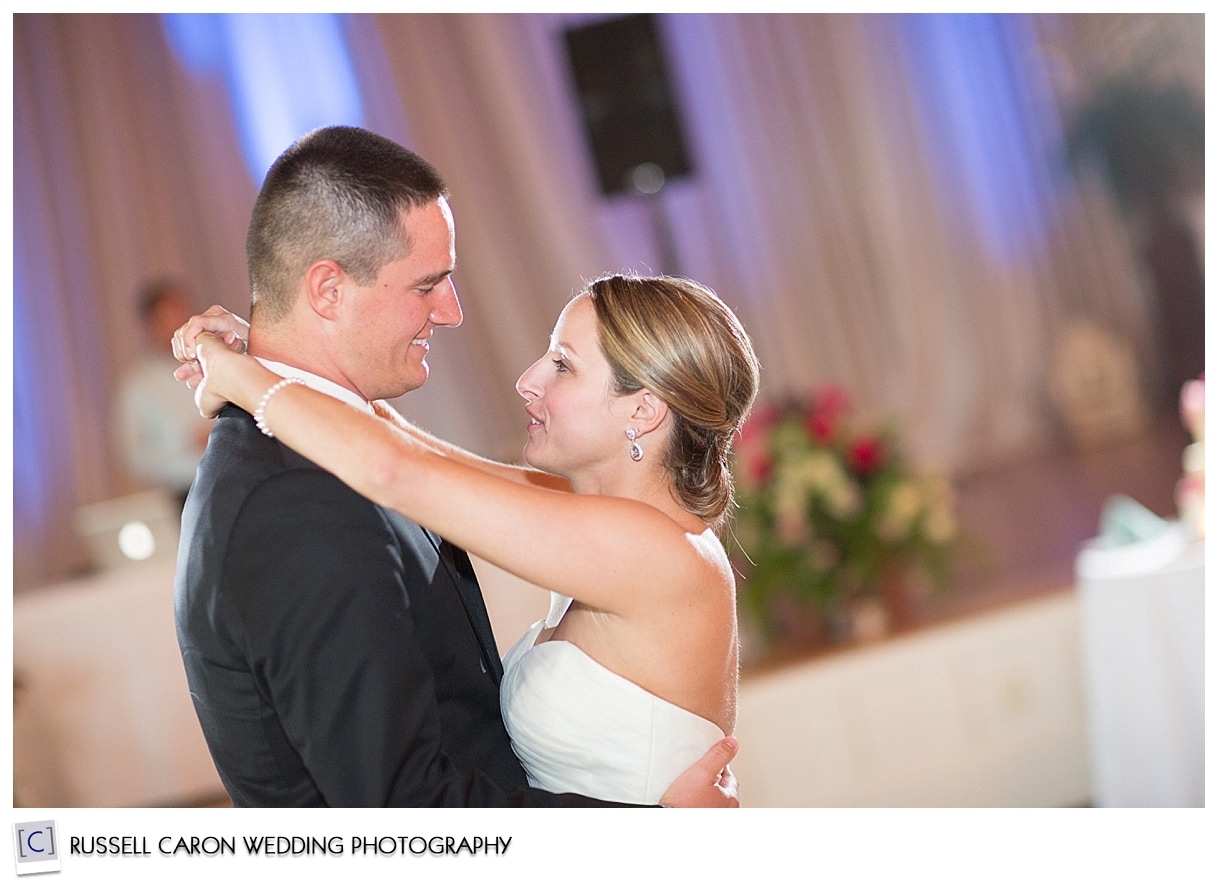 We were doubly lucky with Hannah and Mike! They not only gave us time to do photos before the reception, they also gave us time around sunset to take them to the Scarborough Marsh where there was not another soul in sight! Below 6 panels.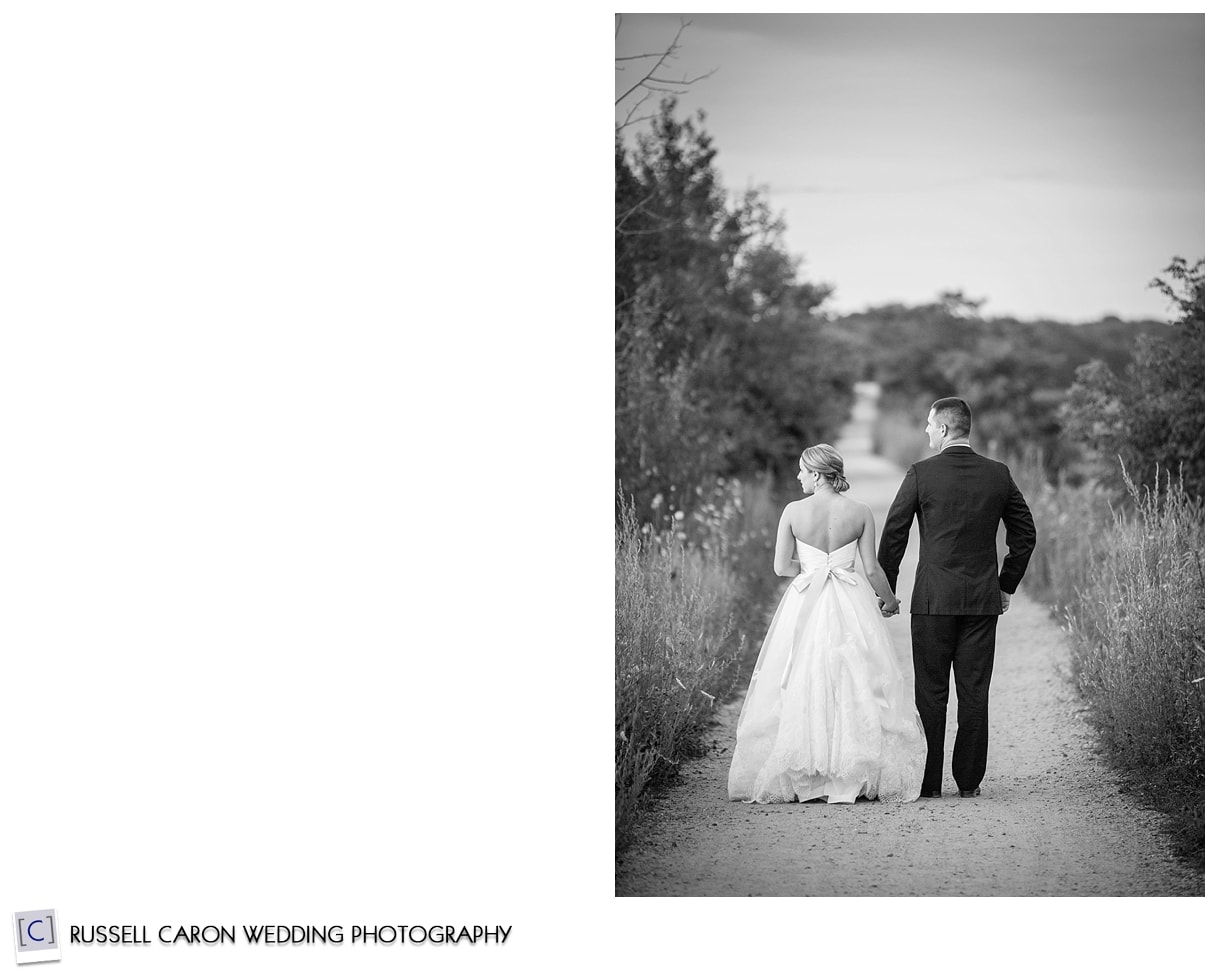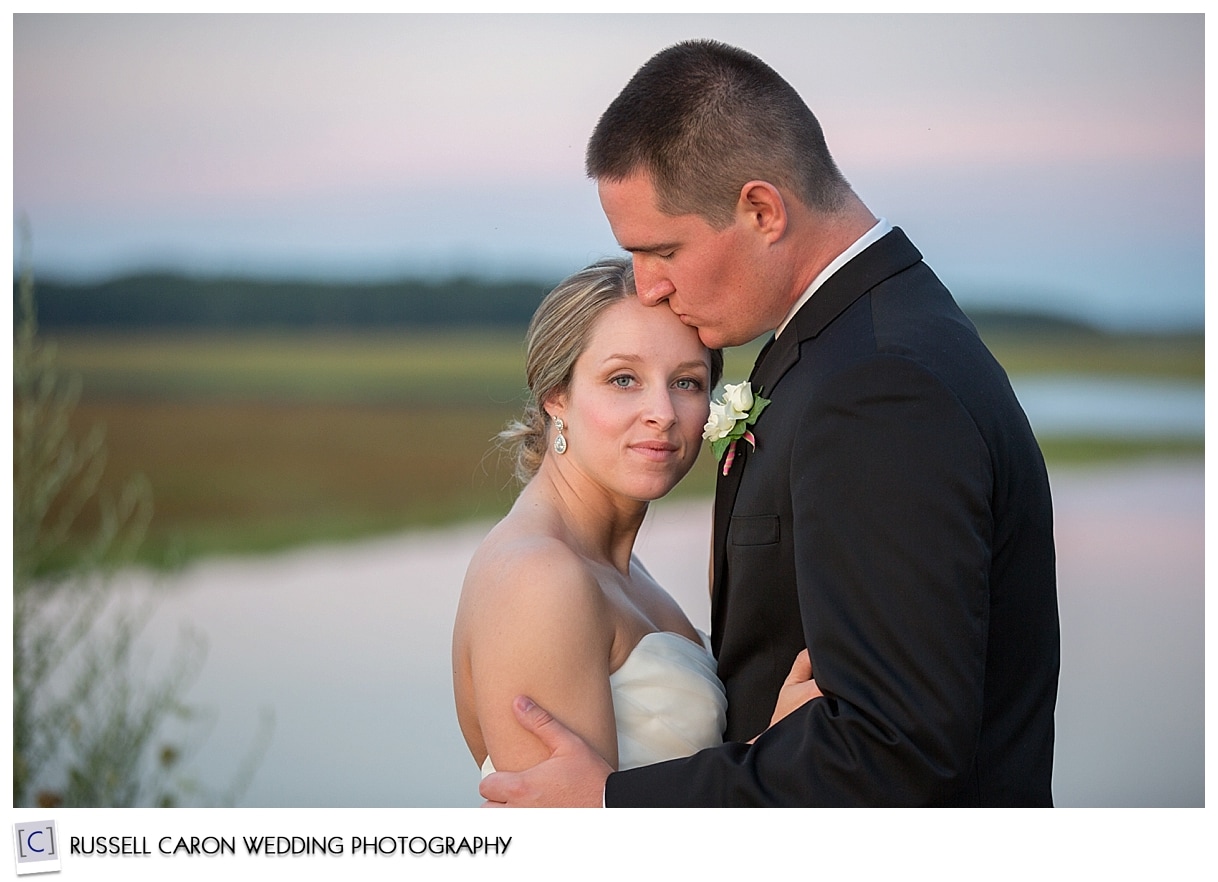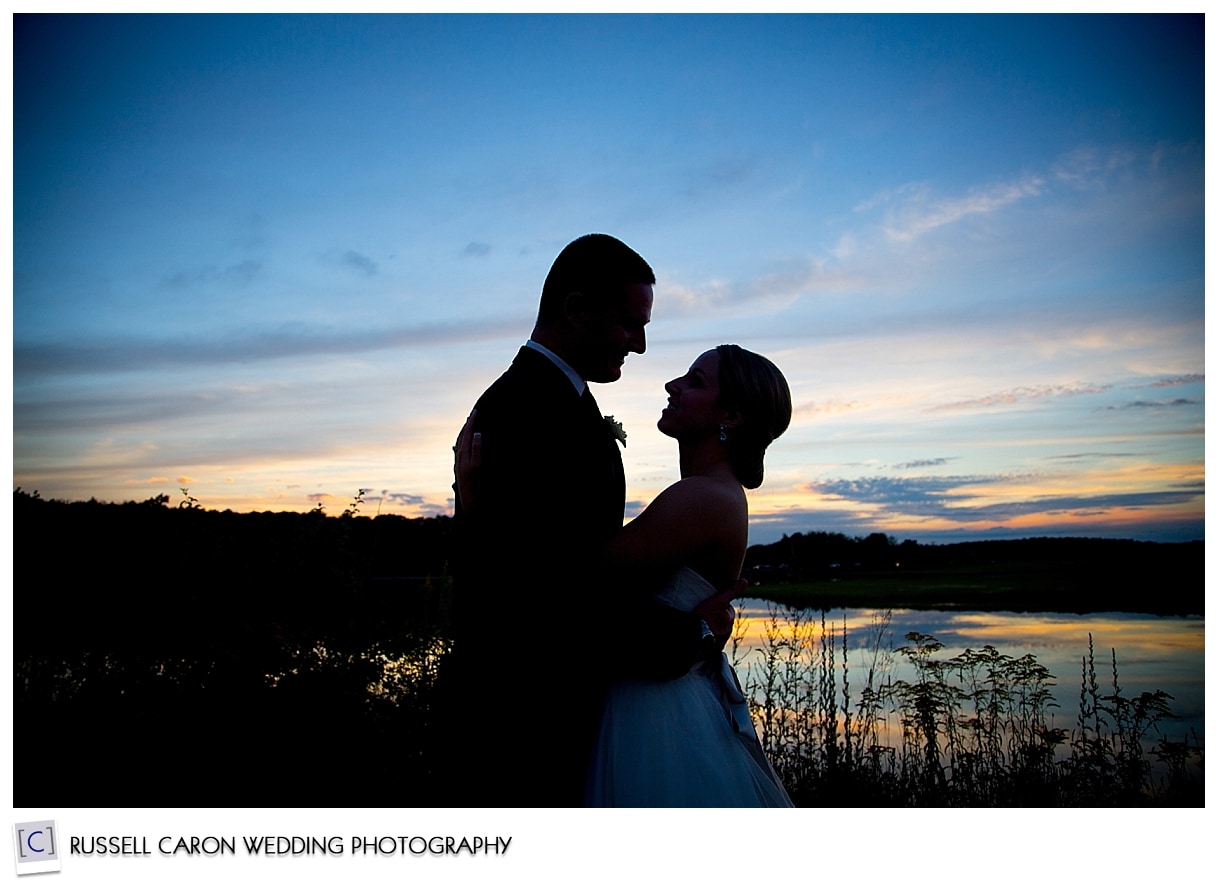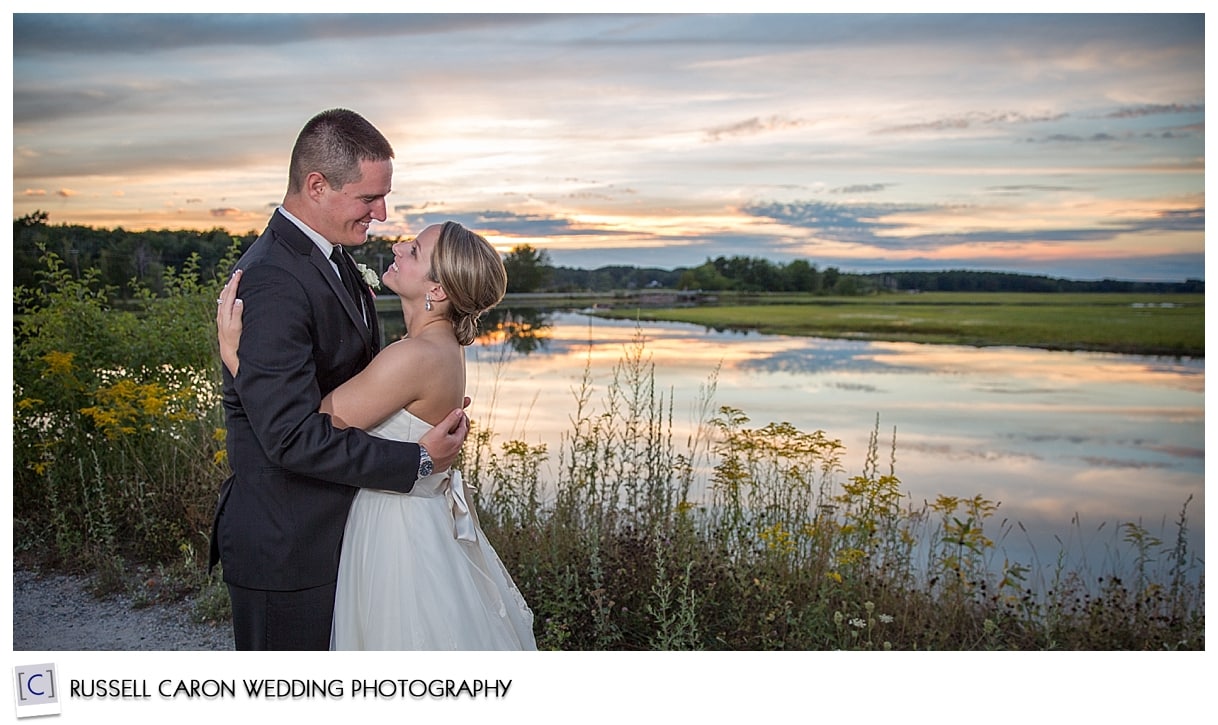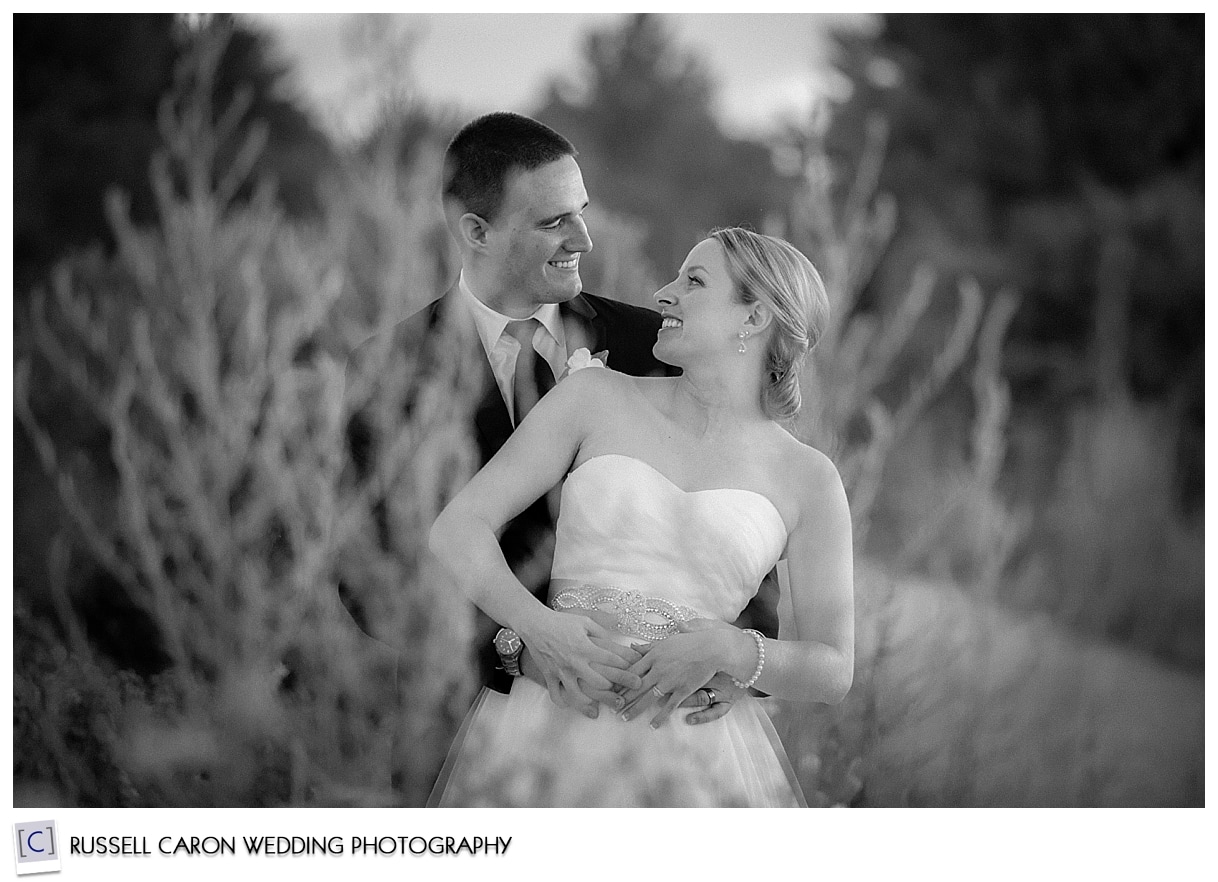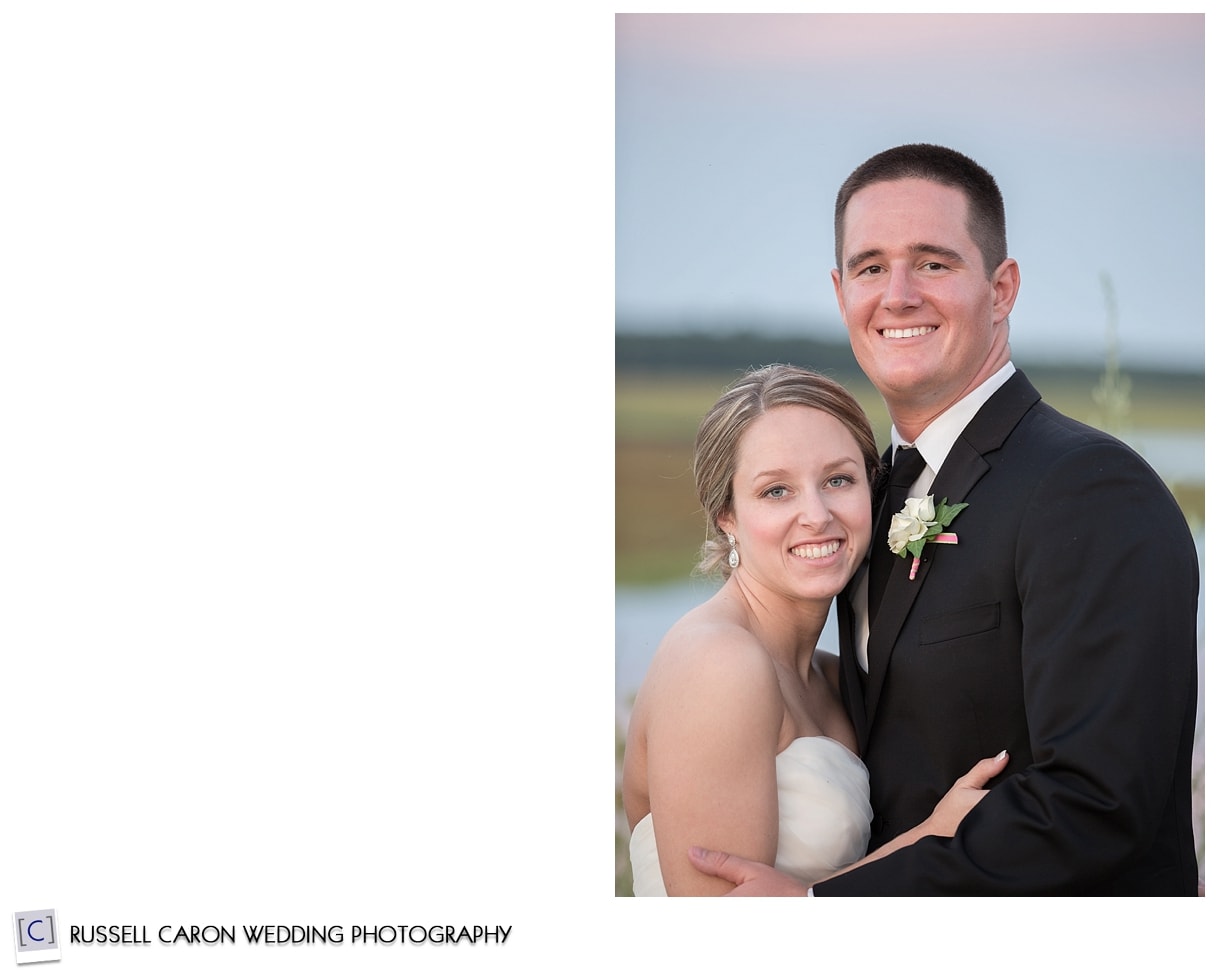 Parent dances: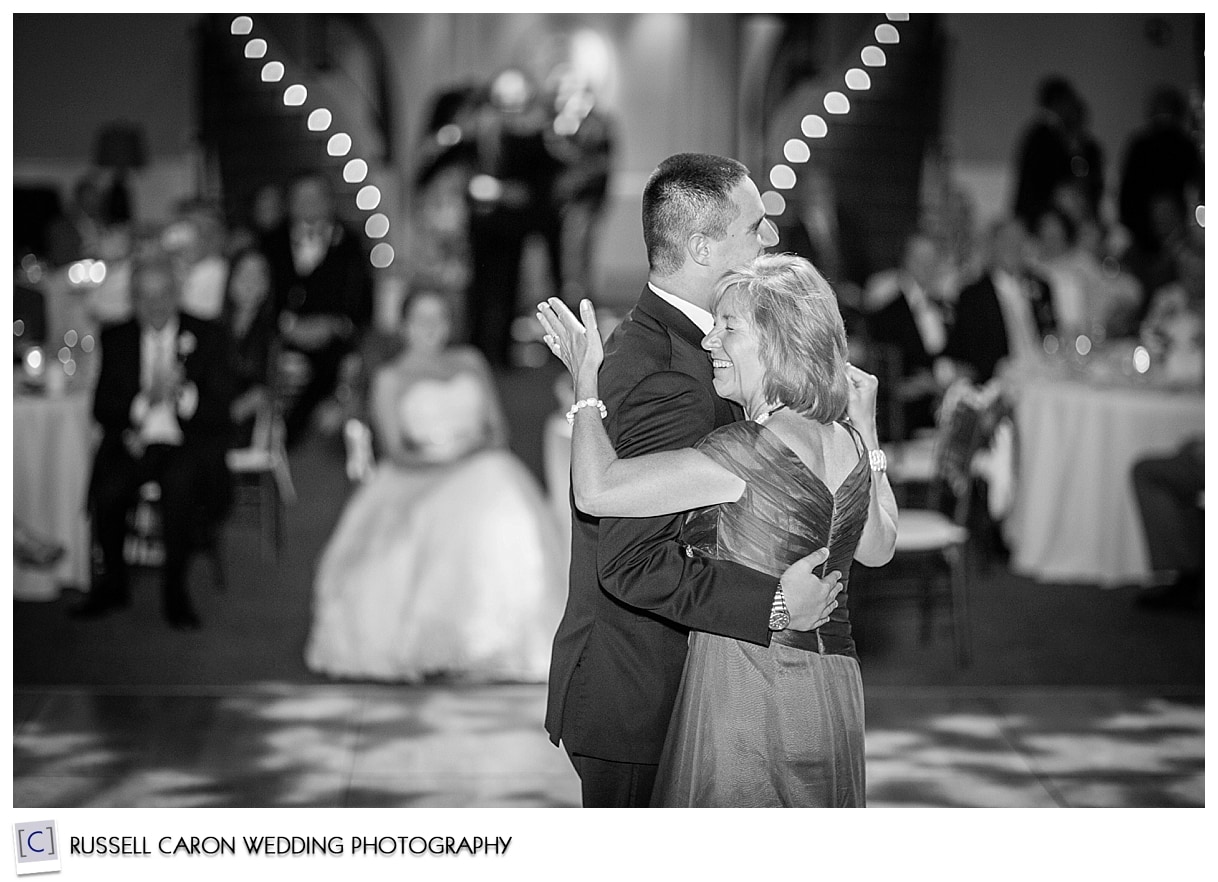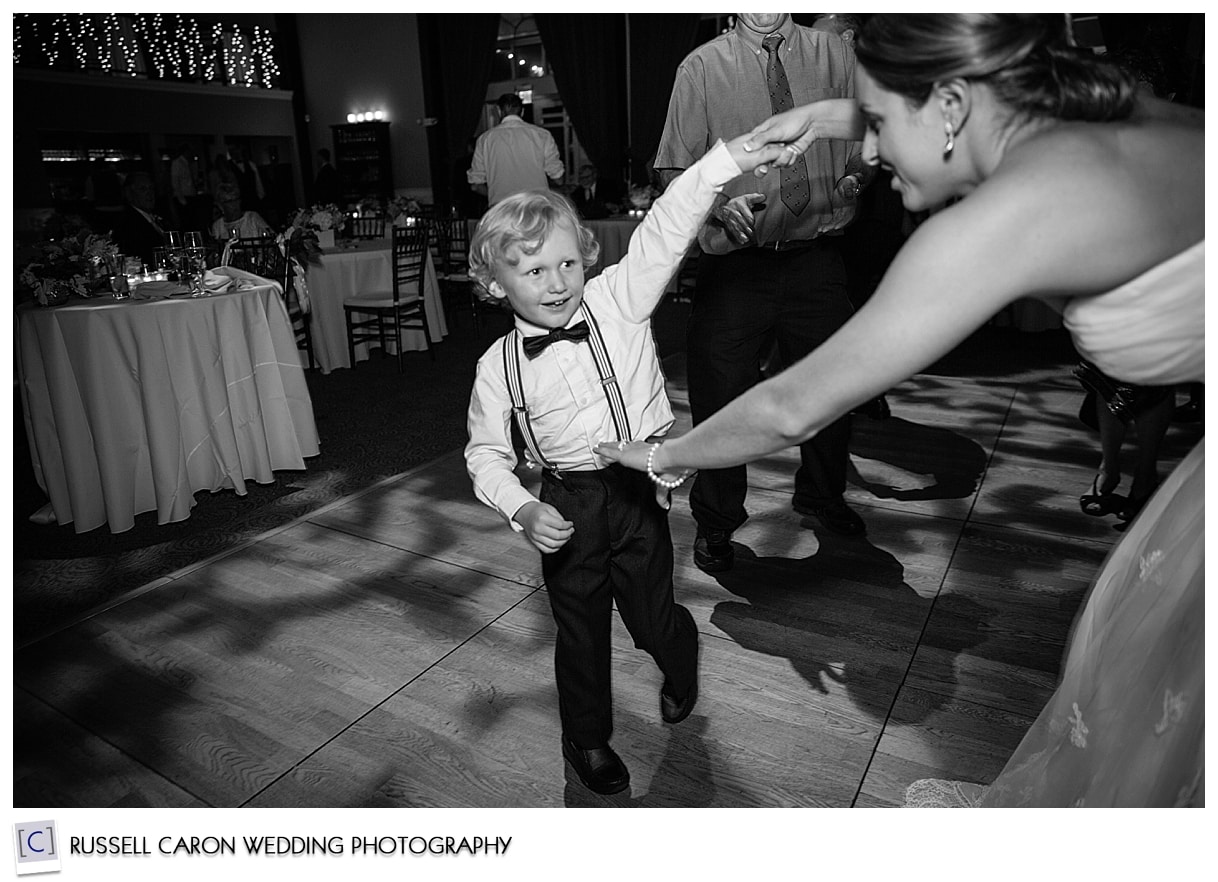 Hannah's gown just flowed perfectly during all the dancing!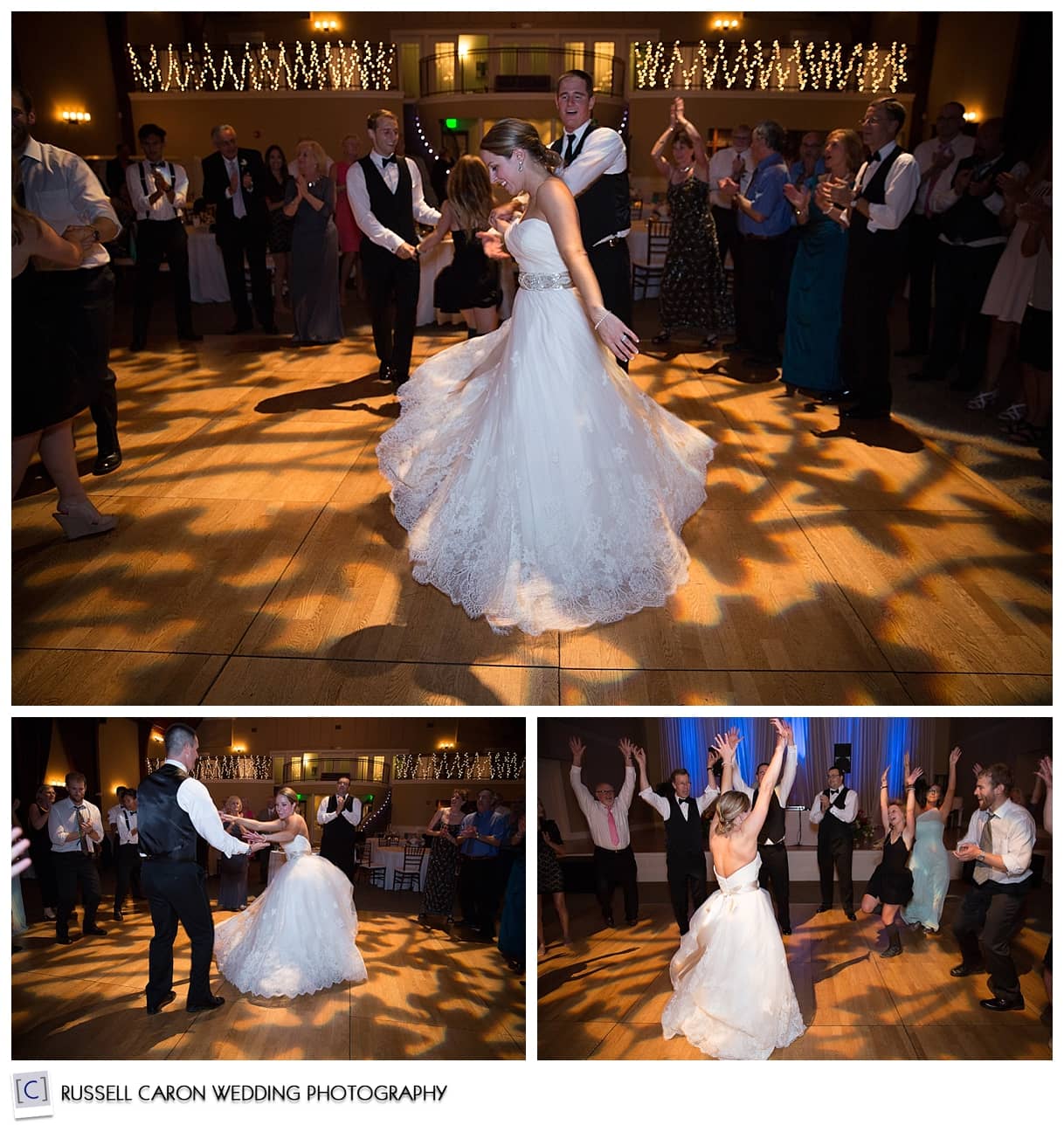 Dancing at the Landing at Pine Point!! Above and below.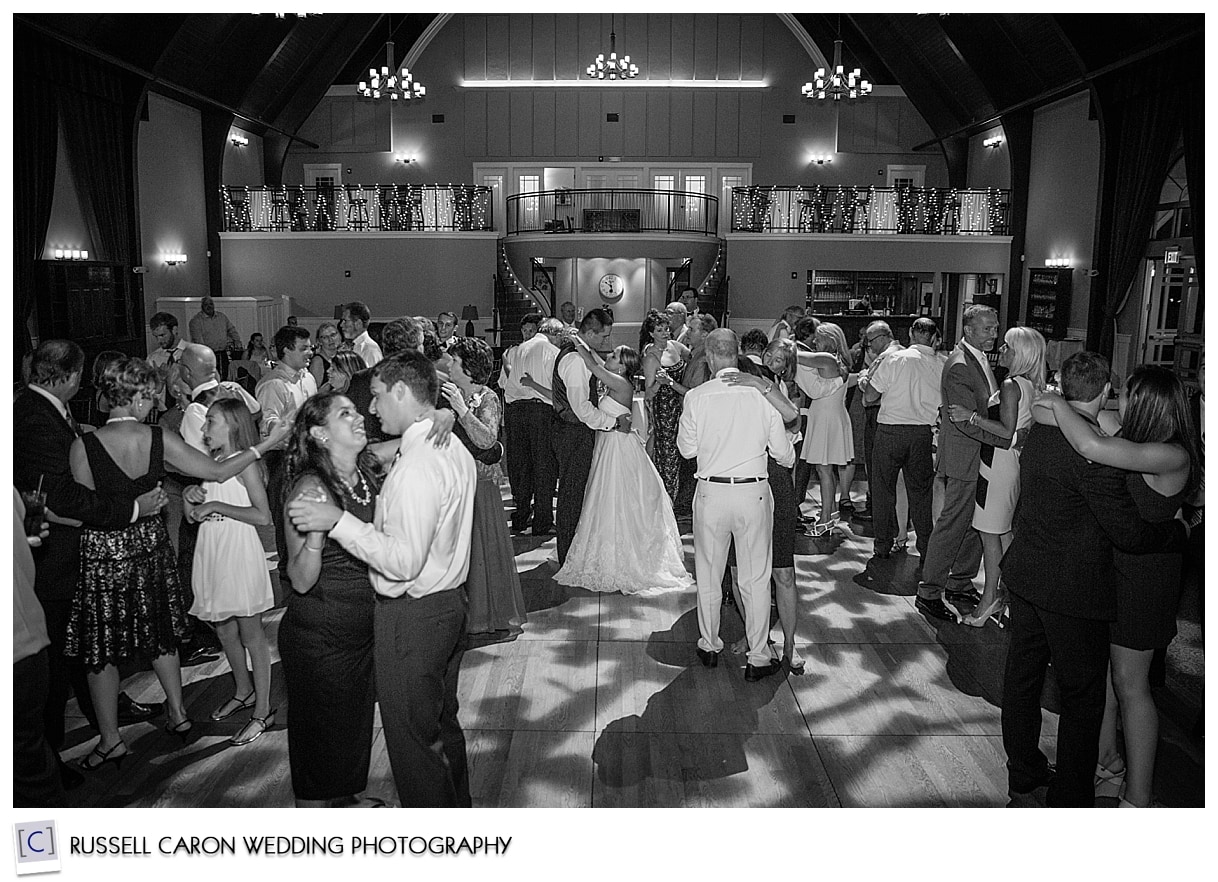 There's nothing like a sparkler exit, and this may have been the largest crowd this photographer has ever seen doing one!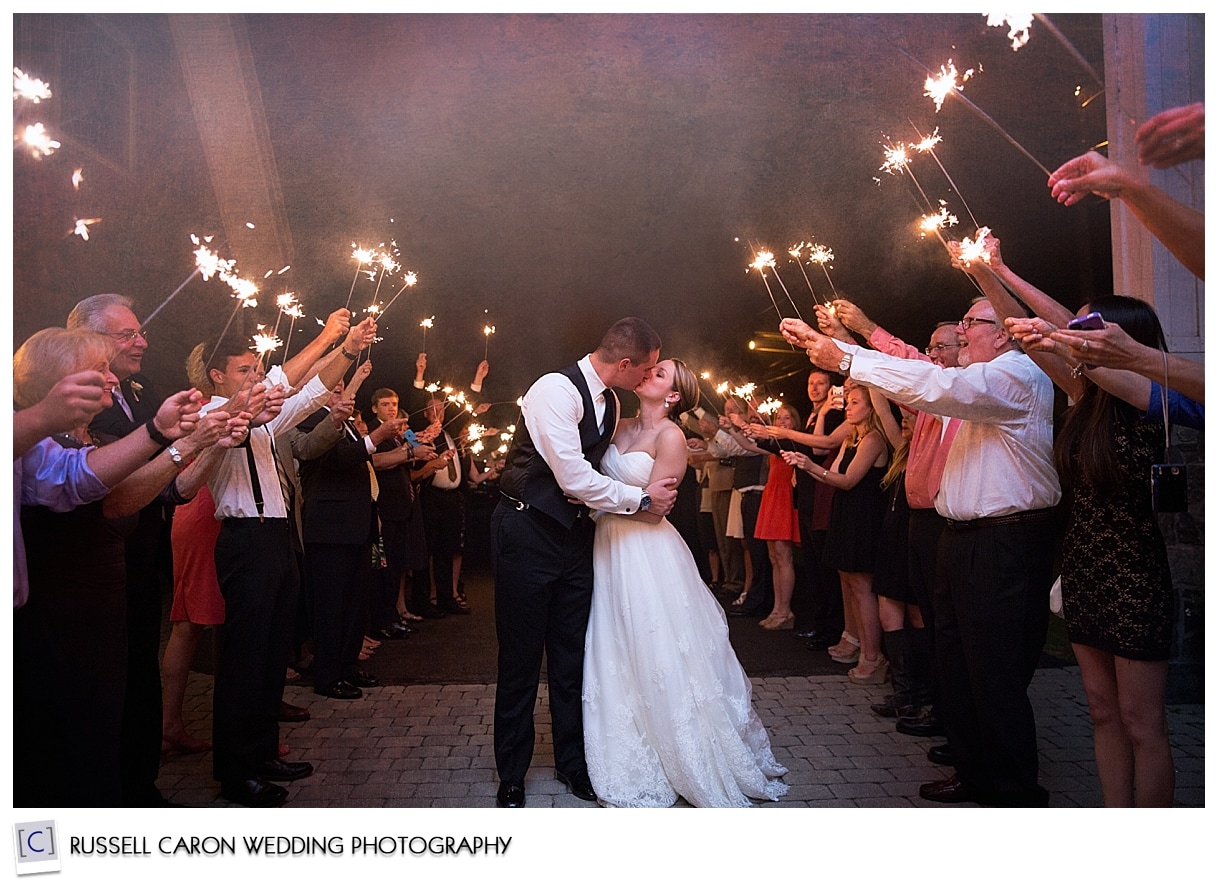 We love comments!! Please leave a comment to let us know if you enjoyed Hannah and Mike's photos at The Landing at Pine Point. Thank you!
Maine wedding photographers Russell and Liz Caron put the fun into wedding photography for Maine wedding couples. Feel the love as this dynamic pair effortlessly capture each of your cherished moments, producing natural poses and unparalleled art for your wedding day. Russell Caron Wedding Photography will photograph weddings at any destination you can think of, whether it be at The Landing at Pine Point, or at a Caribbean resort. For more information, please contact us right away!
Venue: The Landing at Pine Point
Photographers: Russell Caron Wedding Photography
Caterers: The Black Tie Company
Wedding Gown: Diva's Boutique and Bridal
Florist: Laurie Andrews Design
Tuxedos: Men's Wearhouse
DJ: Revolution
Hair and Makeup: Bei Capelli
Cake: The Black Tie Company
Limousine Service: Maine Limousine Service