Sebasco Harbor Resort Wedding
Ali and Charlie were married on a warm Maine summer day at the First Parish Church in Brunswick. Their reception was at Sebasco Harbor Resort in nearby Phippsburg. The following images provide a look at the day we spent with the couple, their parents, and close friends.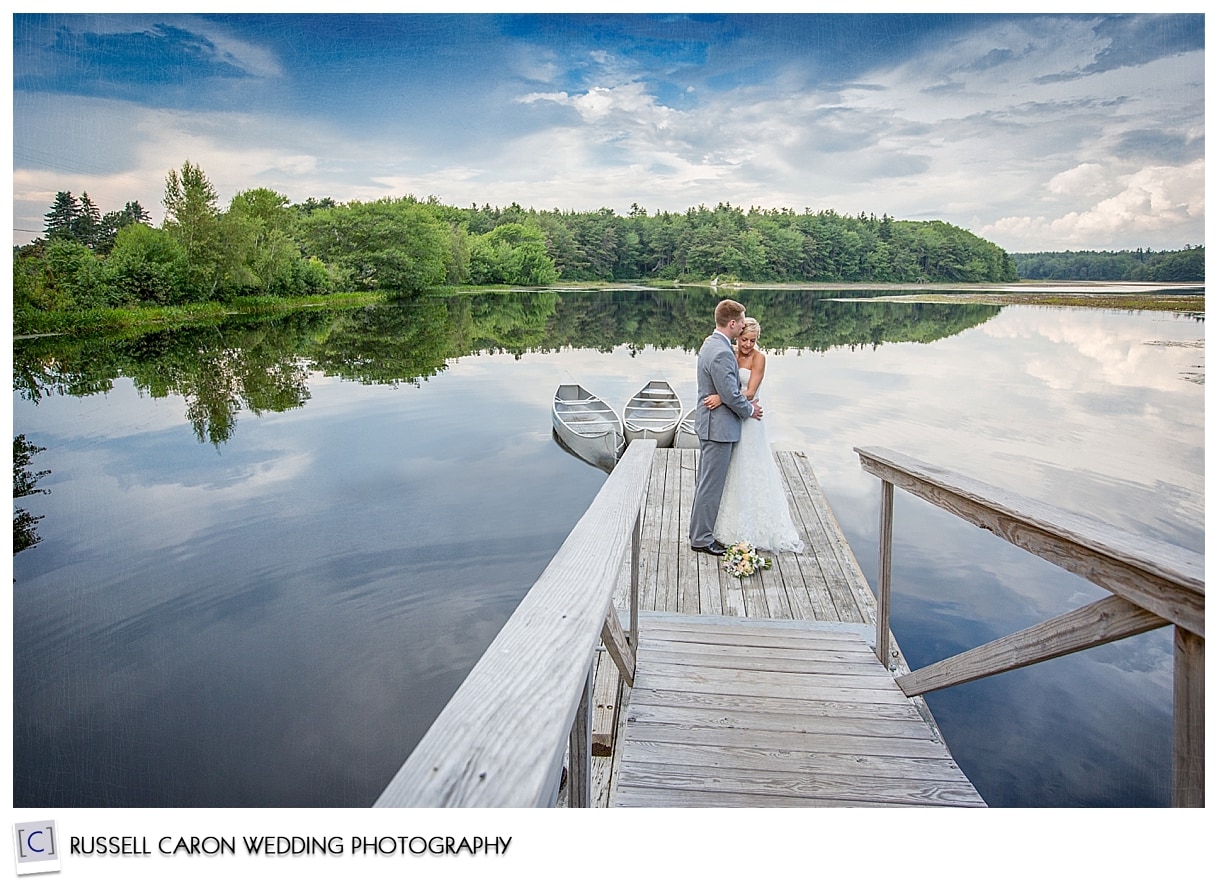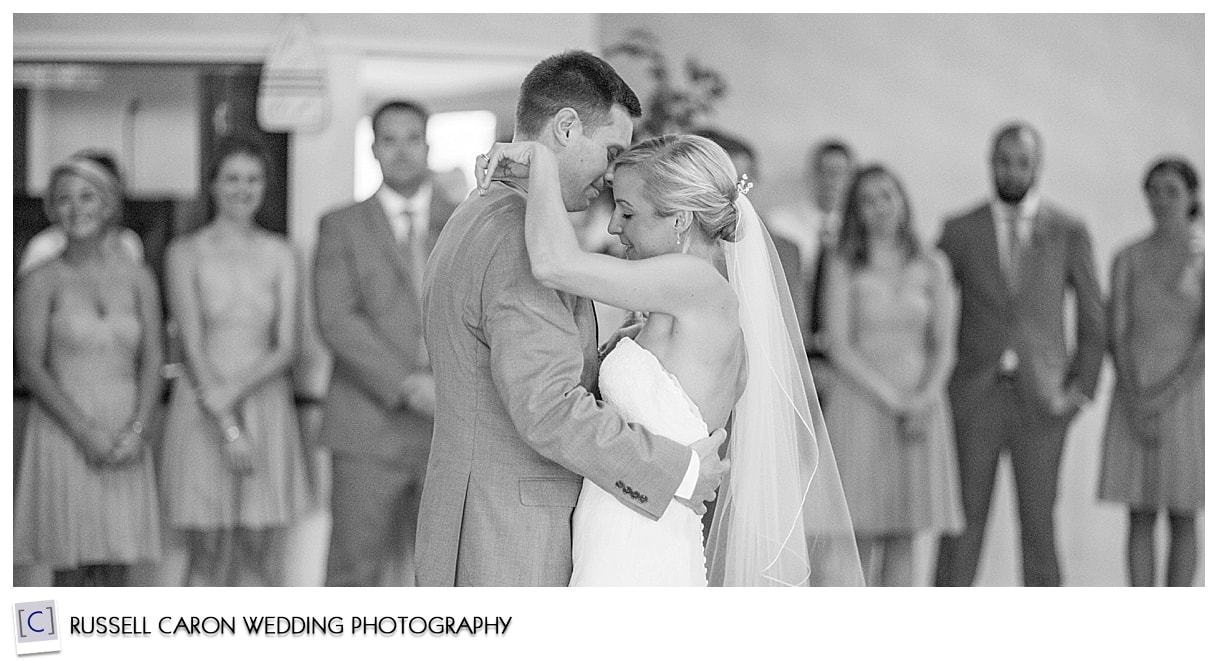 The bride's wedding day details, below.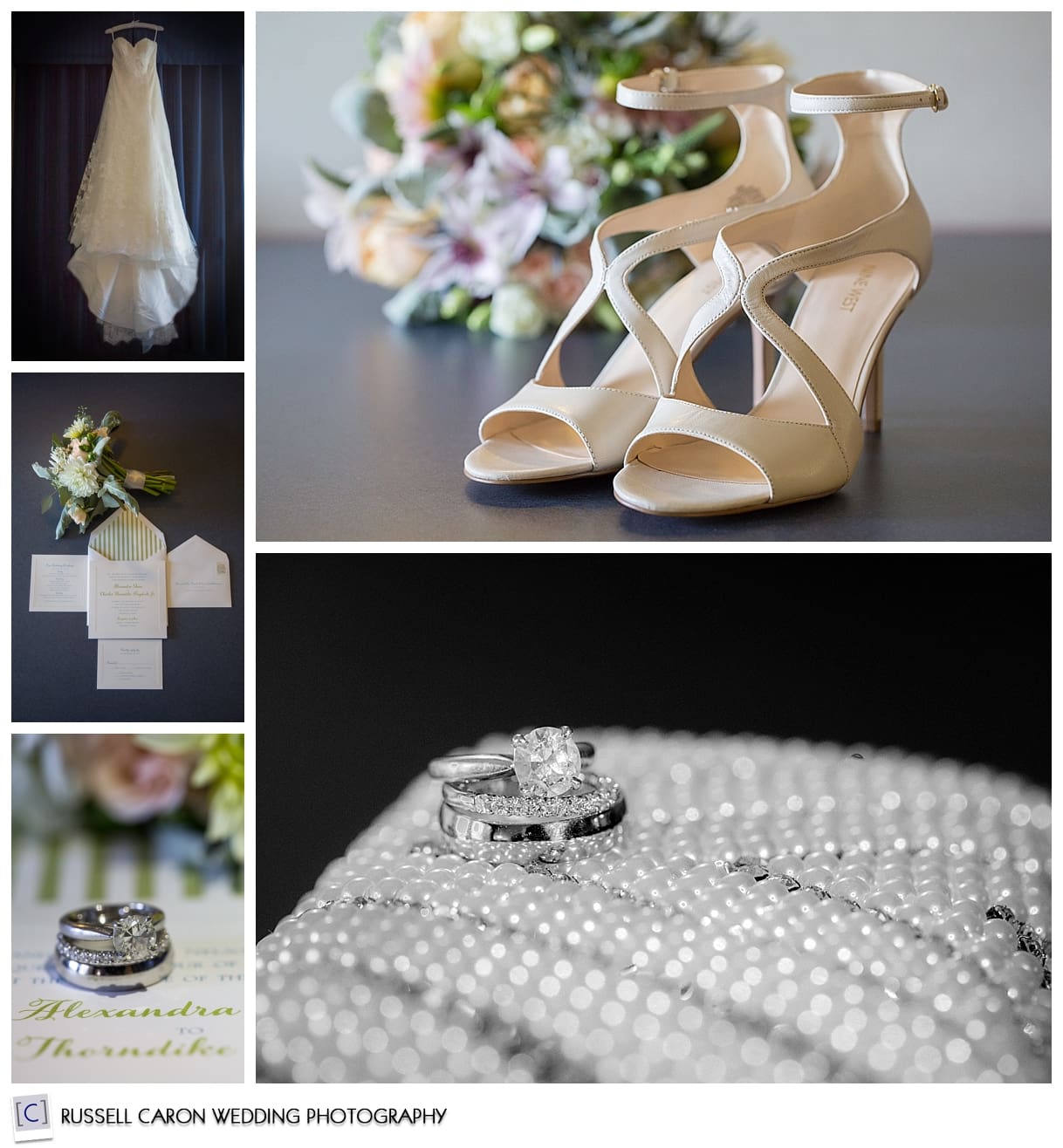 Charlie and his groomsmen on the dock at Sebasco Harbor Resort, below two panels.
Ali with her mother and father prior to their wedding ceremony, below.

Below, Ali, looking so beautiful in her bridal portraits!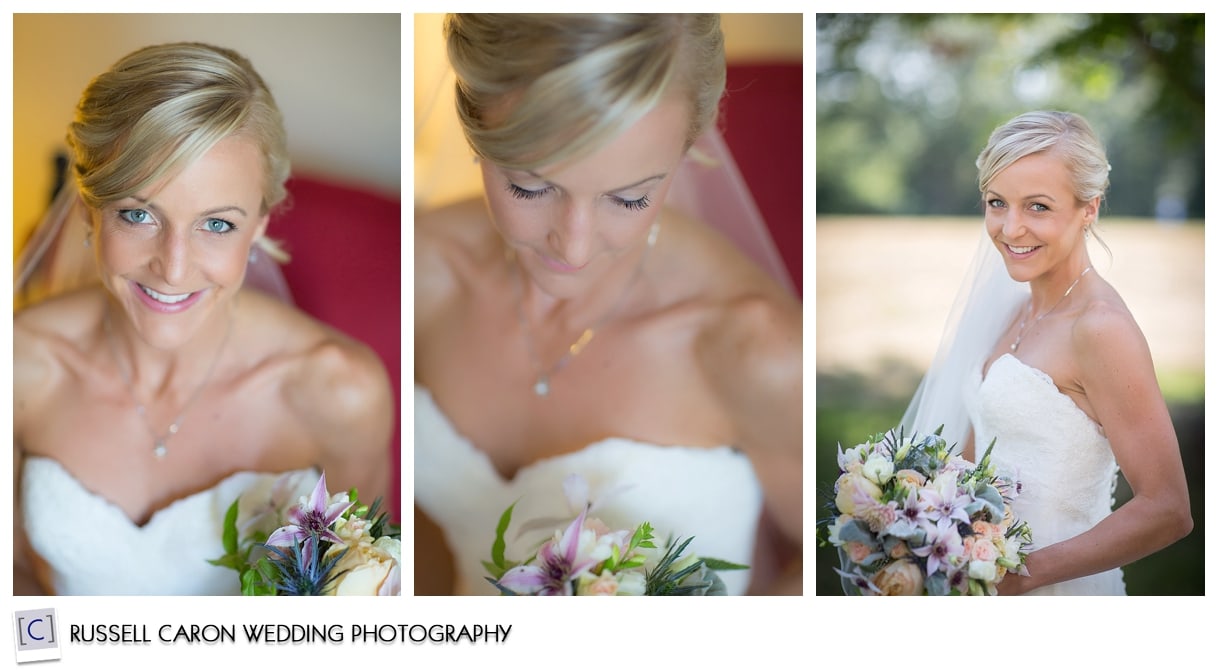 Sun's rays display ever so meaningfully over the steeple a First Parish Church just as guests and the bridal party arrive.  Bagpipes set the mood and tone so perfectly!


Ali looking into the church, anxious to get the word to step out of her limo; and, at right, her entourage spots her dressed for the first time, having been shuttled to the church a little earlier.

It's time to come in!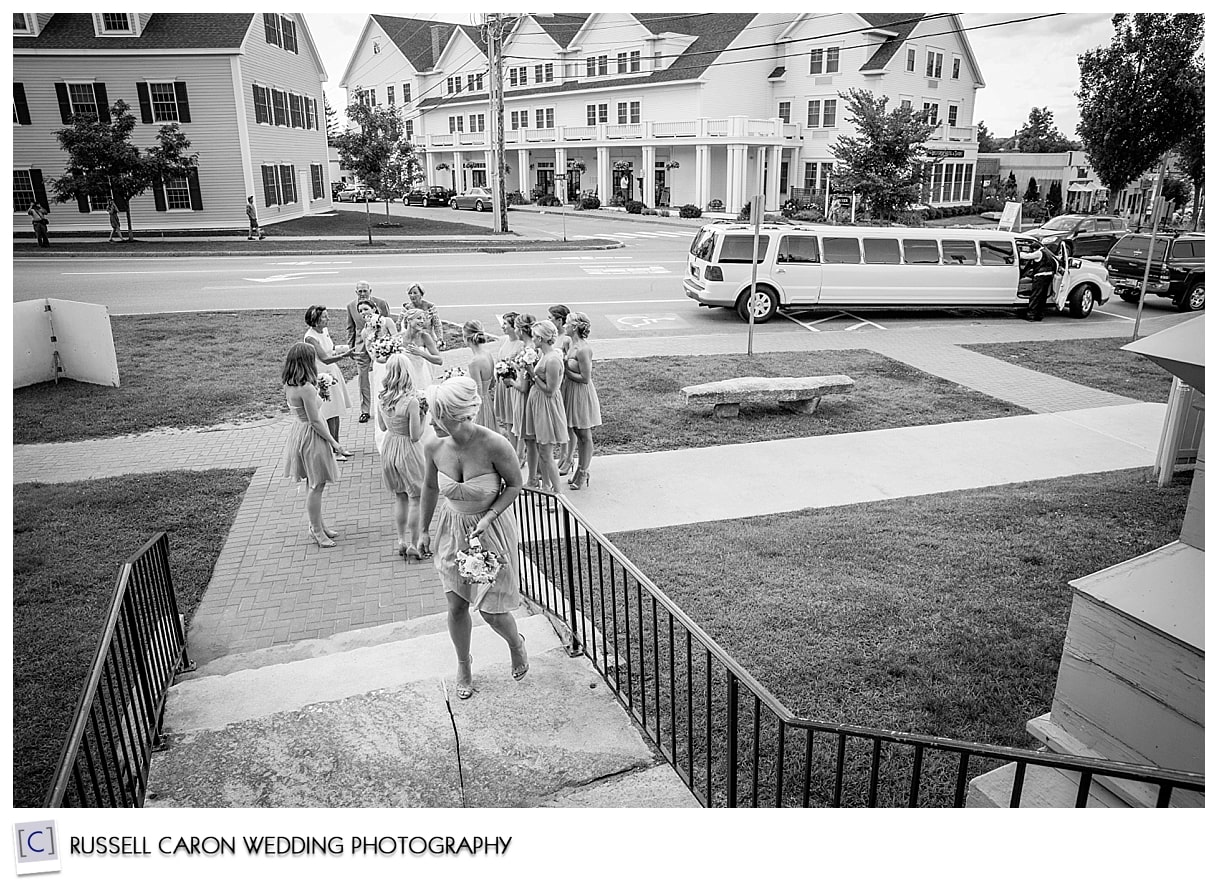 Moms walking in: Candy, mom of the groom at left; Laurie, mom of the bride, at right.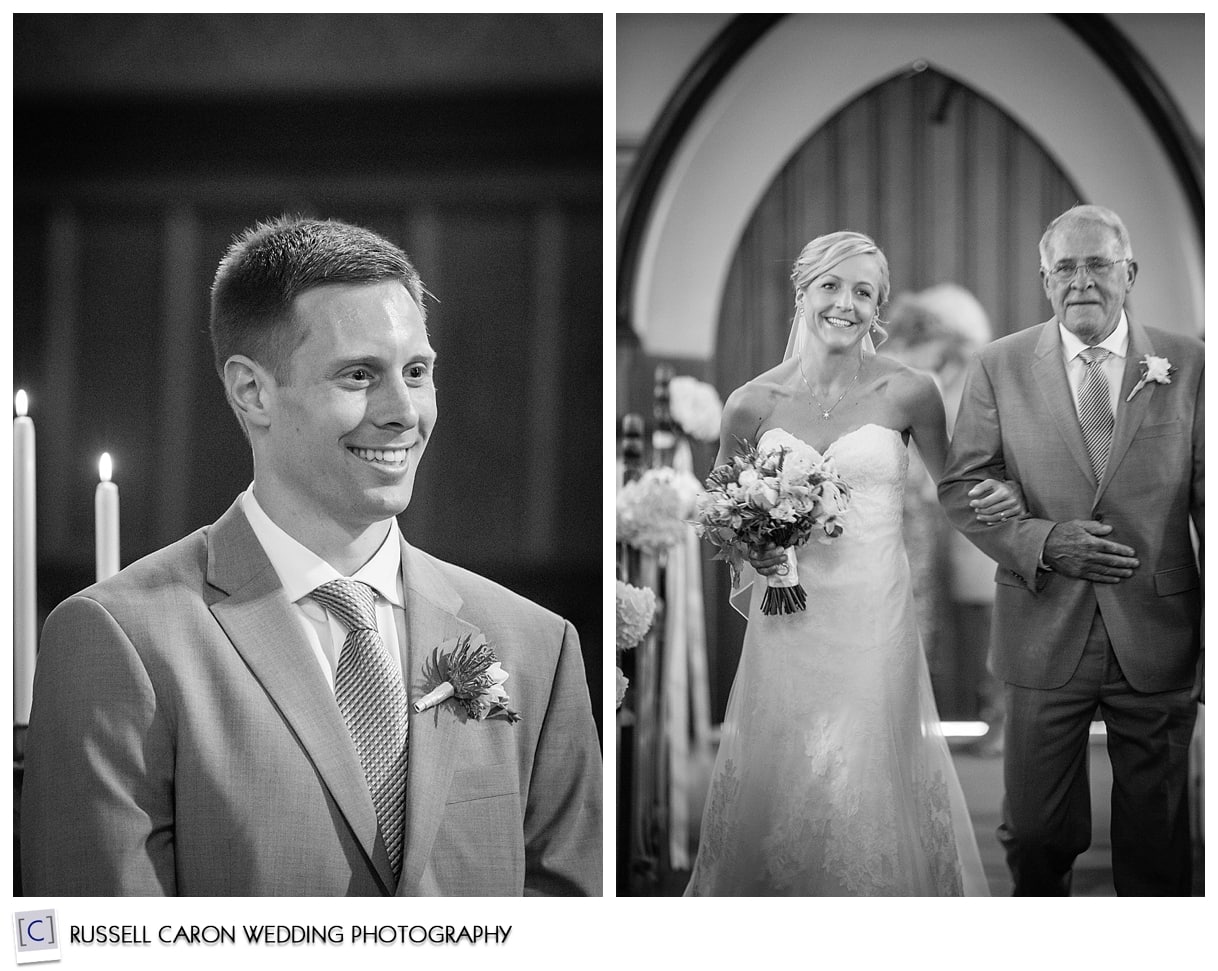 Lots of emotion was flowing through nearly everyone.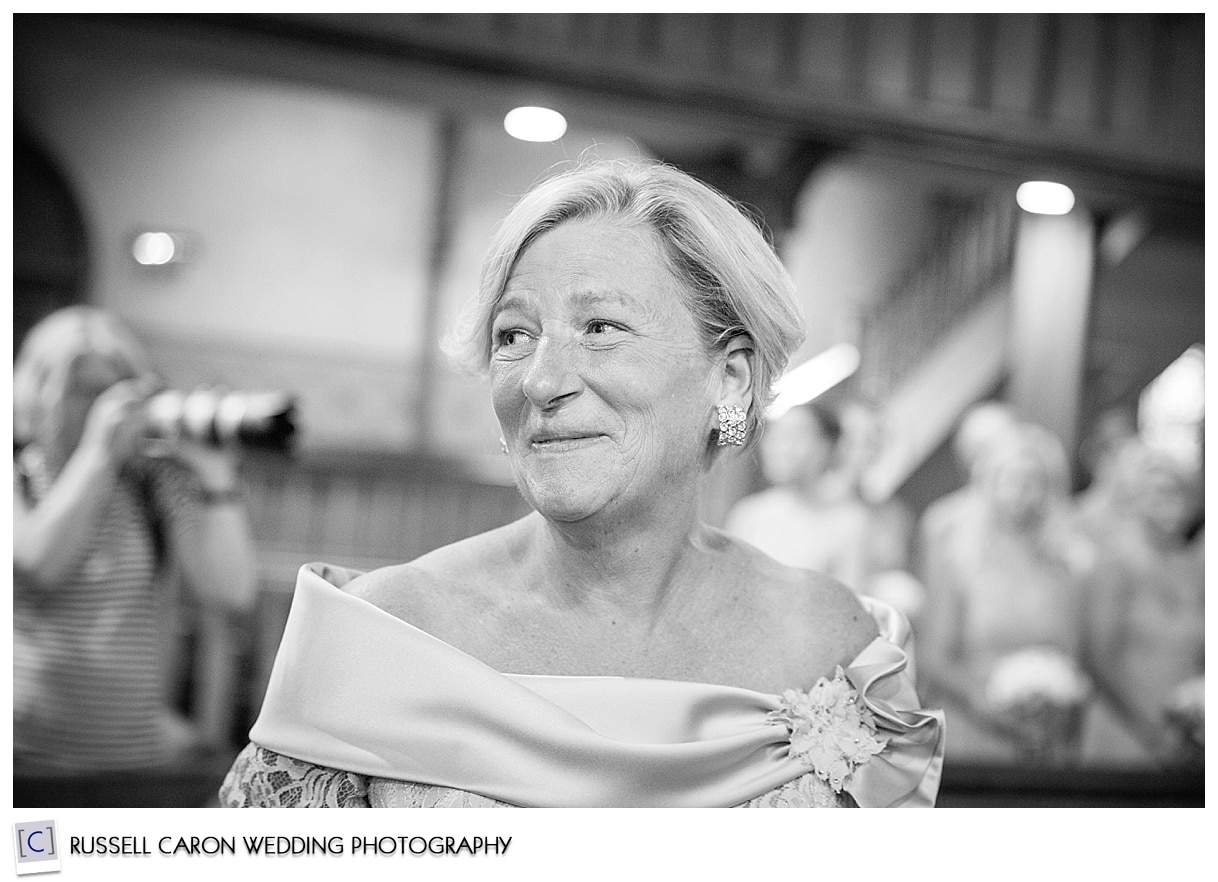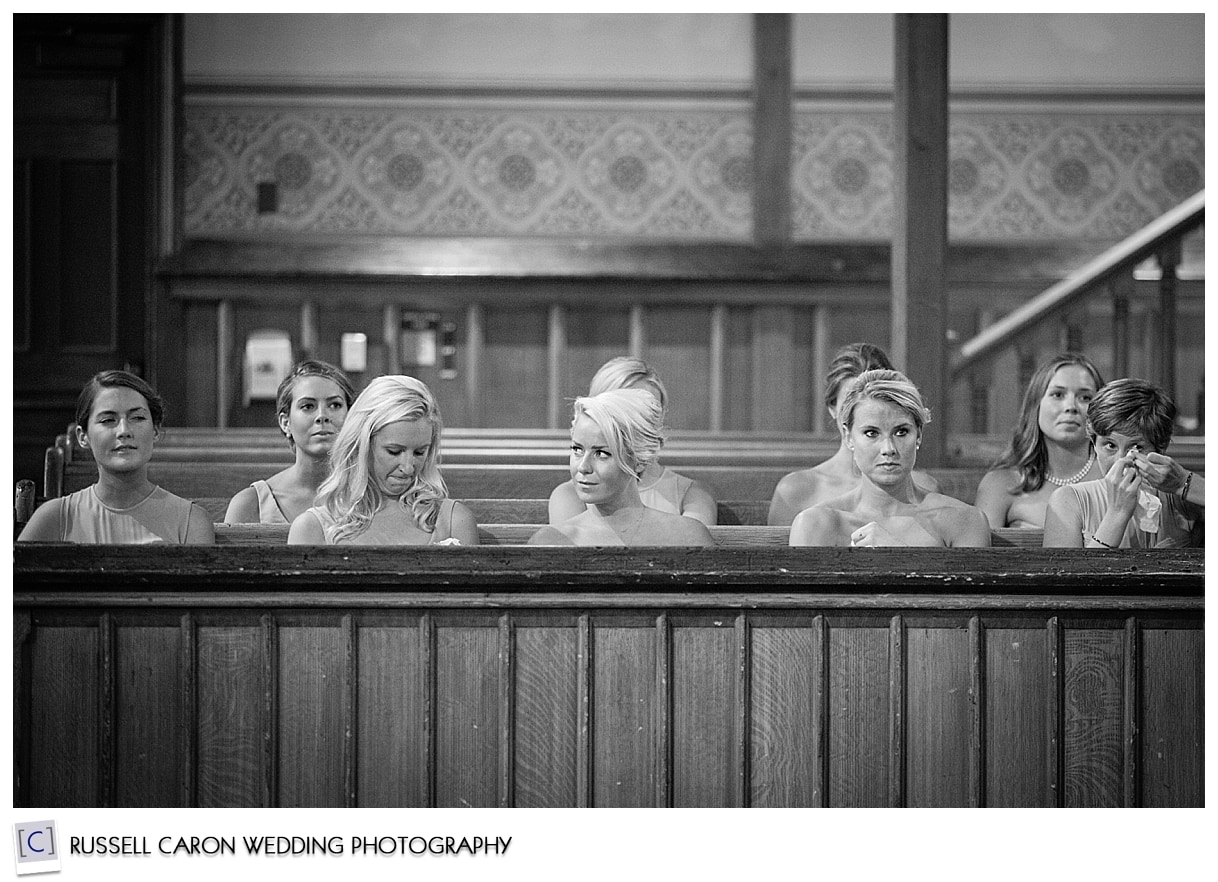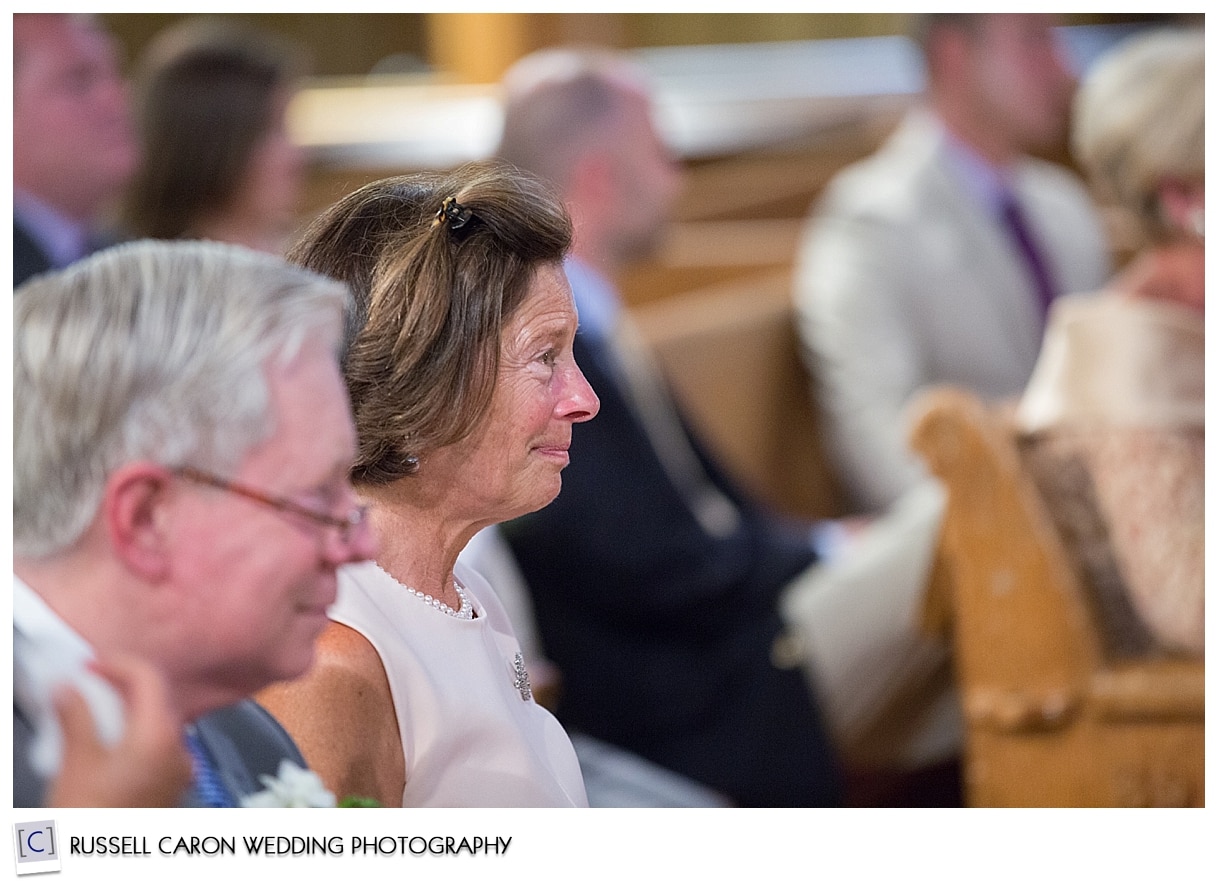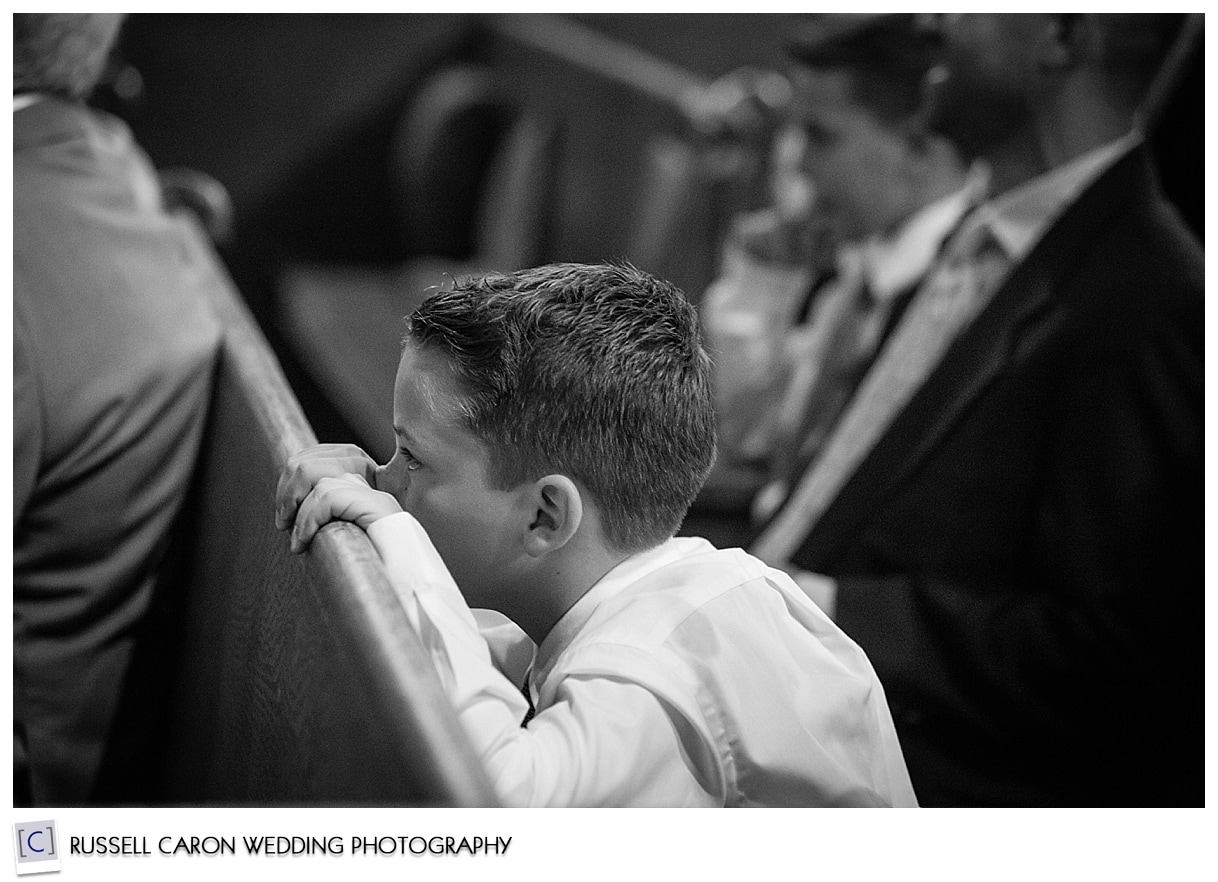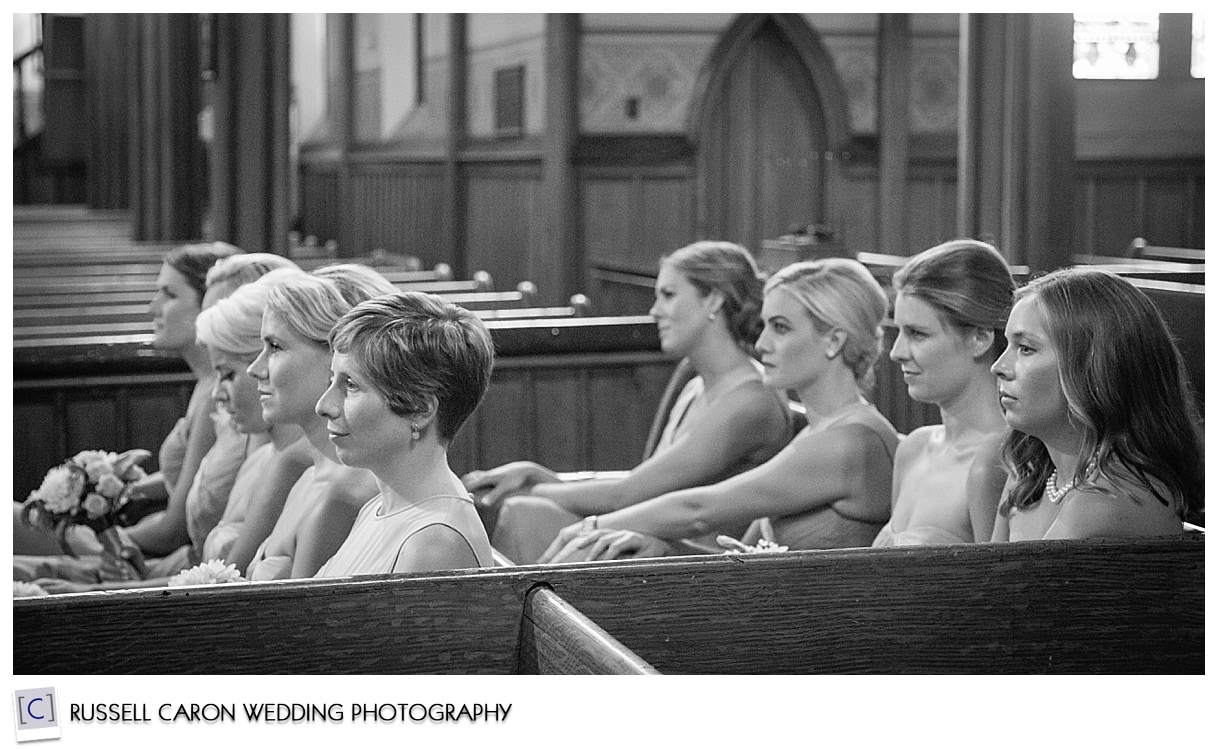 A view of the First Parish Church from the balcony, below:
A kiss as Ali and Charlie step outside right after their ceremony!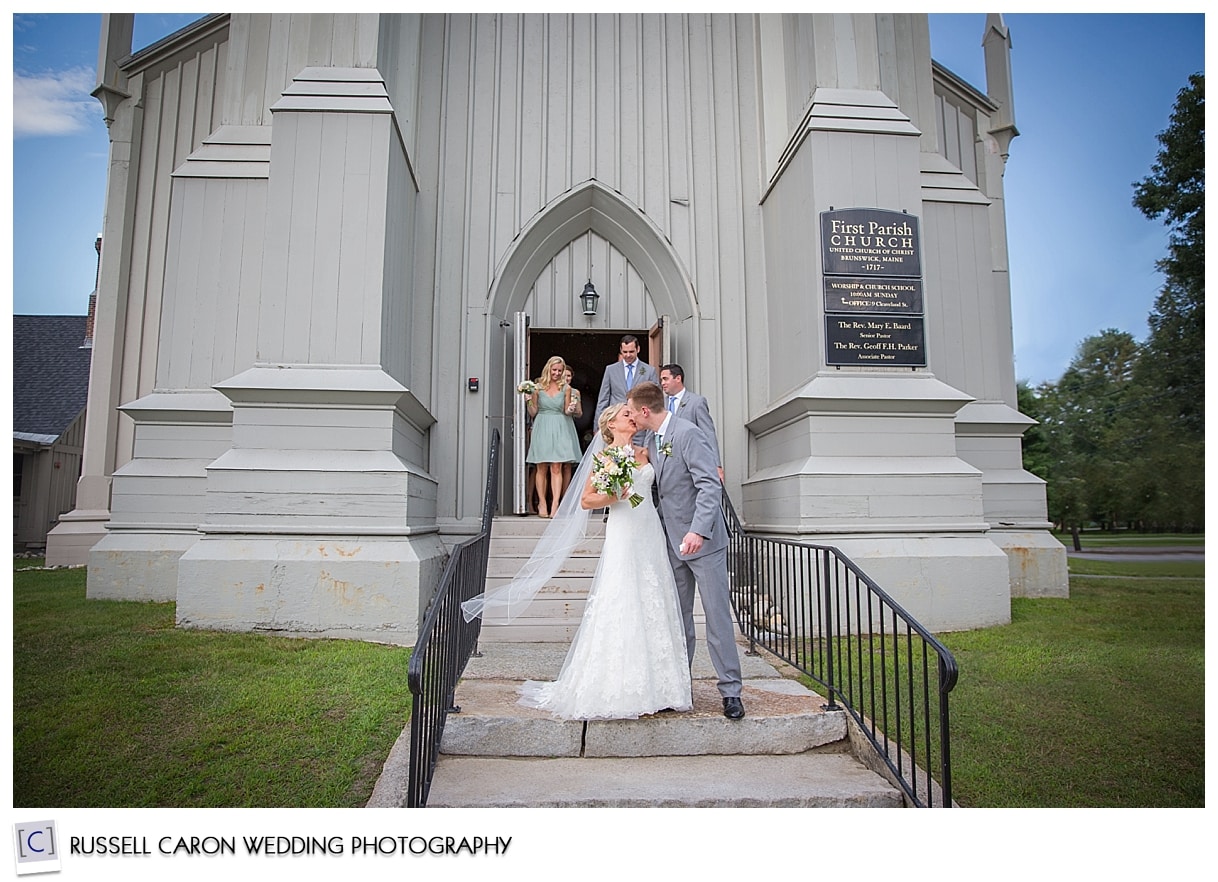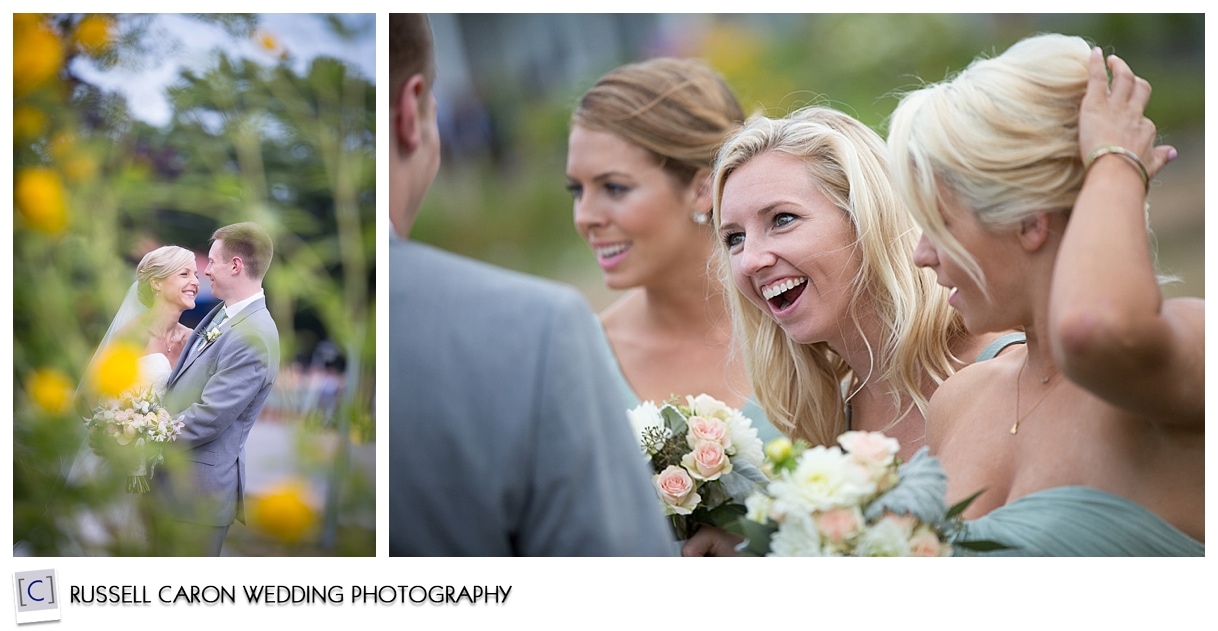 Stunning bride, Ali, with her gorgeous bridesmaids, below.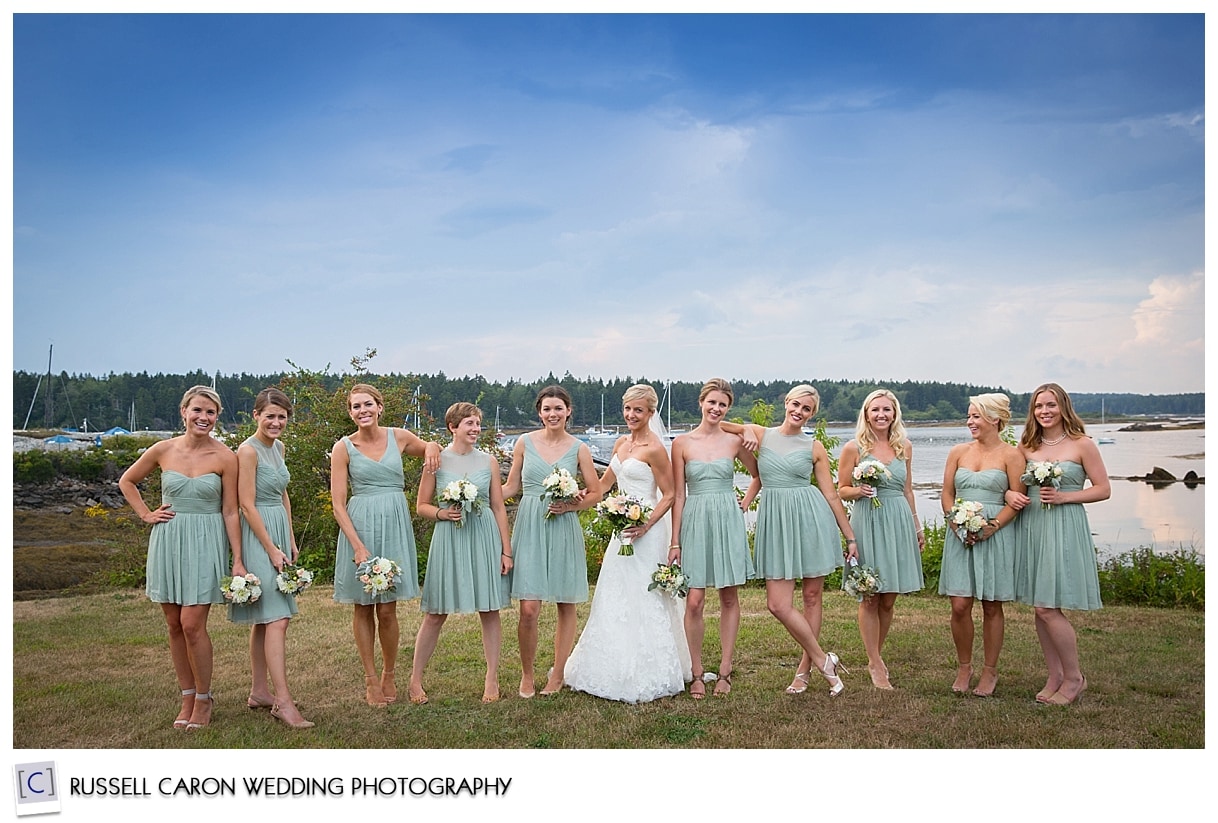 Ali and Charlie have a lot of close friends, and the size of the bridal party reflected that, below two panels.
A few quiet moments with Ali and Charlie, below two panels.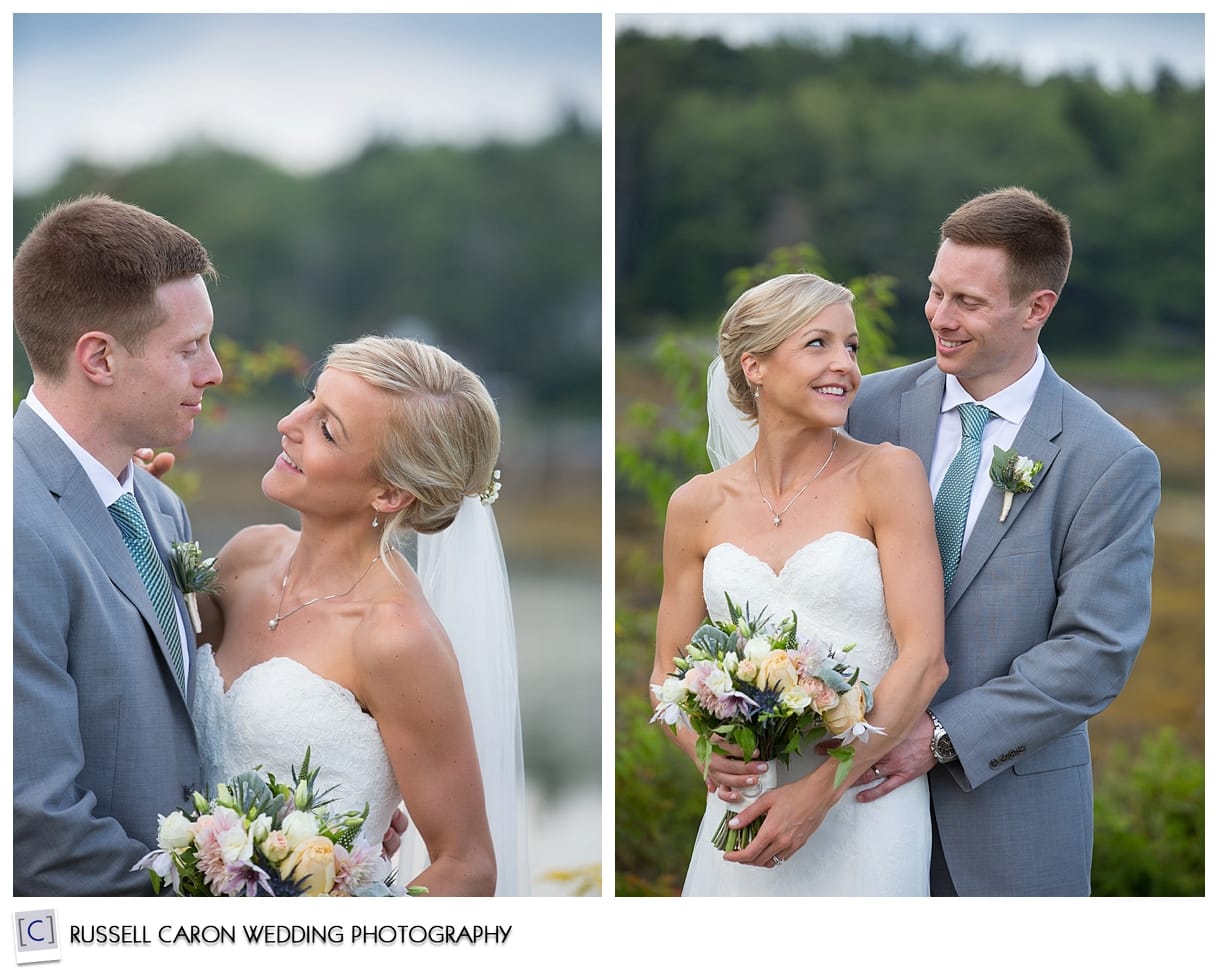 Near the lagoon at Sebasco Resort, below.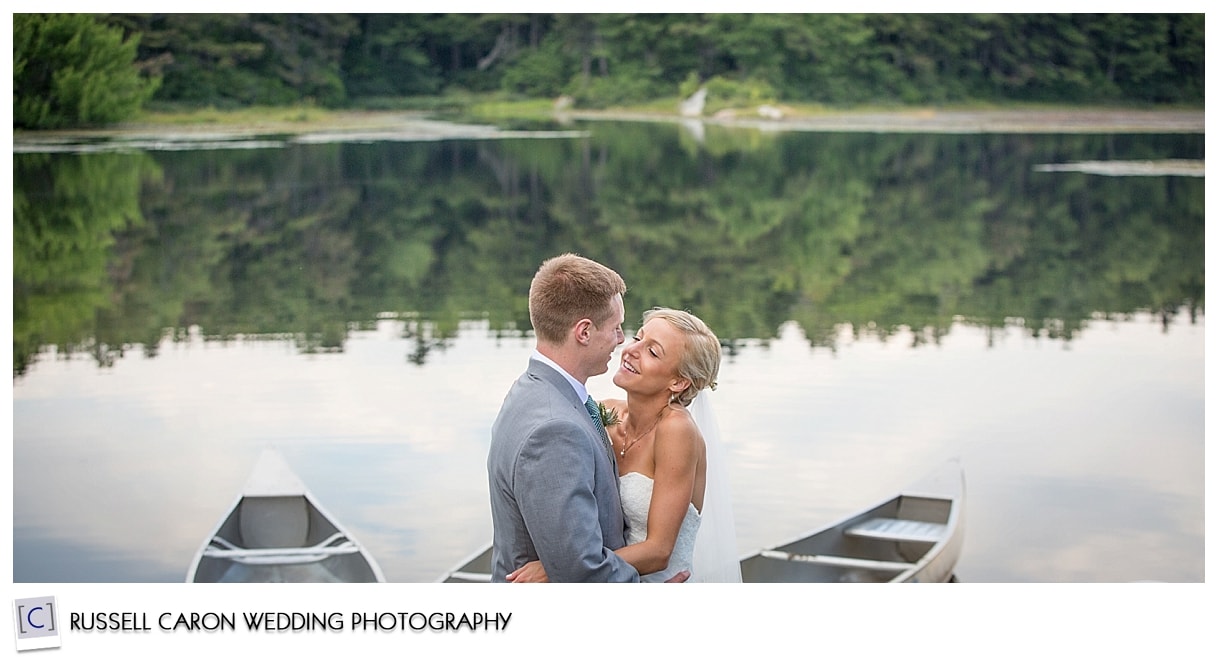 Three well-behaved young men watching a storm brew off the coast in the distance during the cocktail reception on the lawn at Sebasco Resort.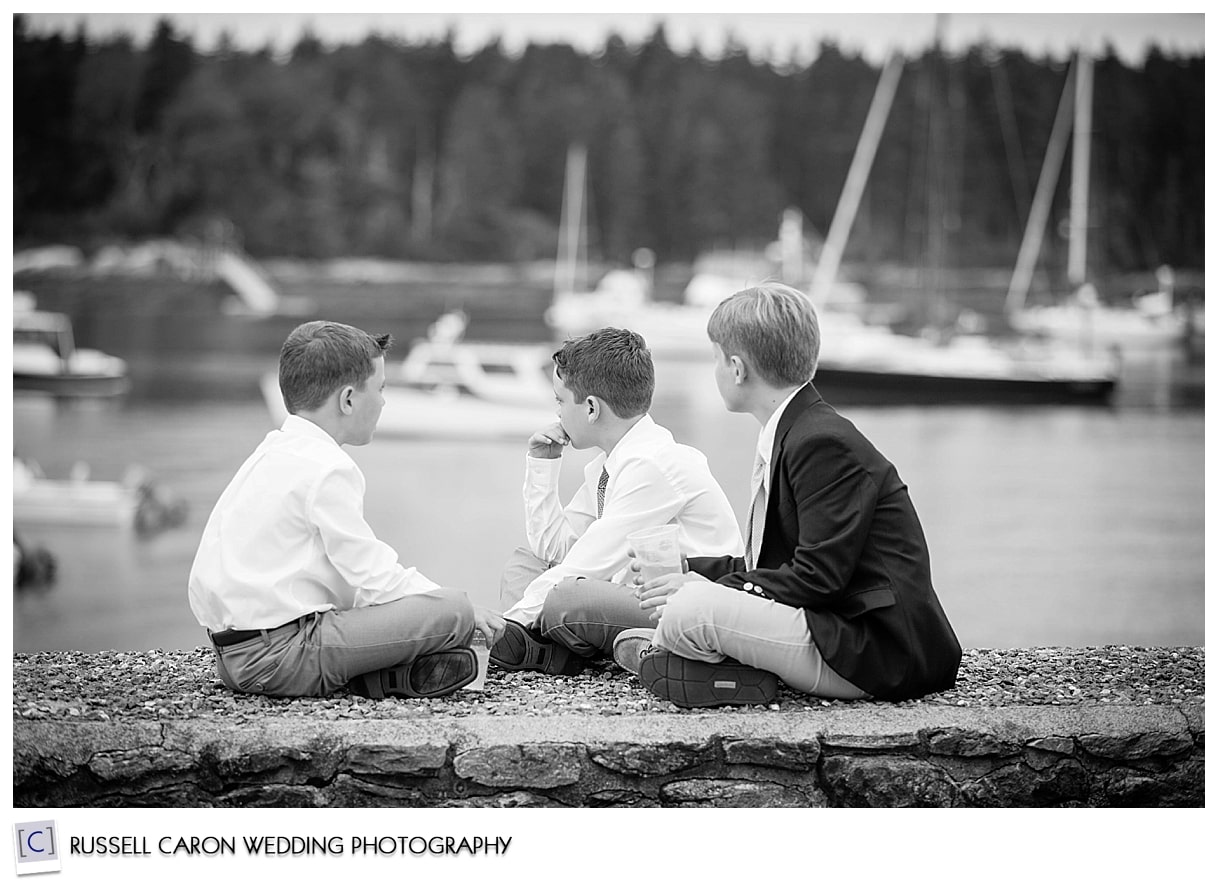 The storm stayed at bay while everyone enjoyed the outdoor cocktail reception, only to rain after everyone was inside.  Timing is everything!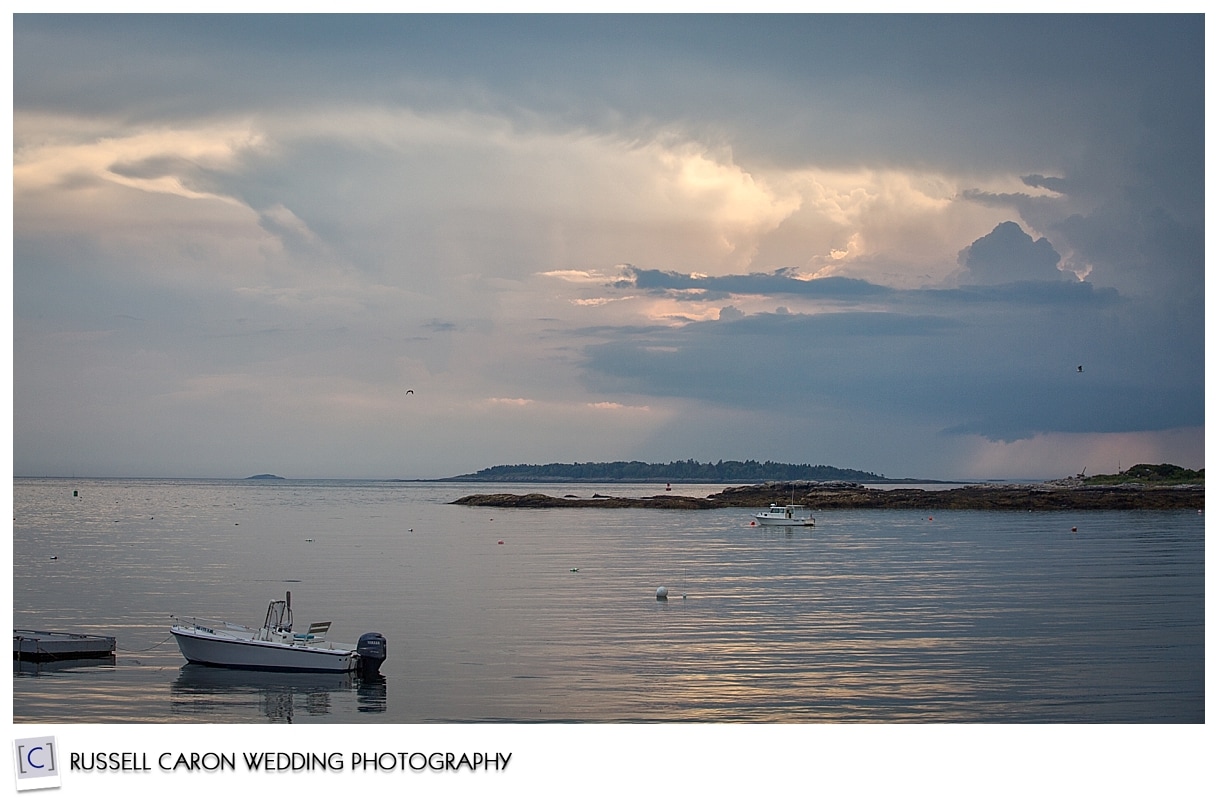 A beautiful reception at Sebasco Harbor Resort, below four panels.
First dance as husband and wife, below three panels.
First photo with wedding rings!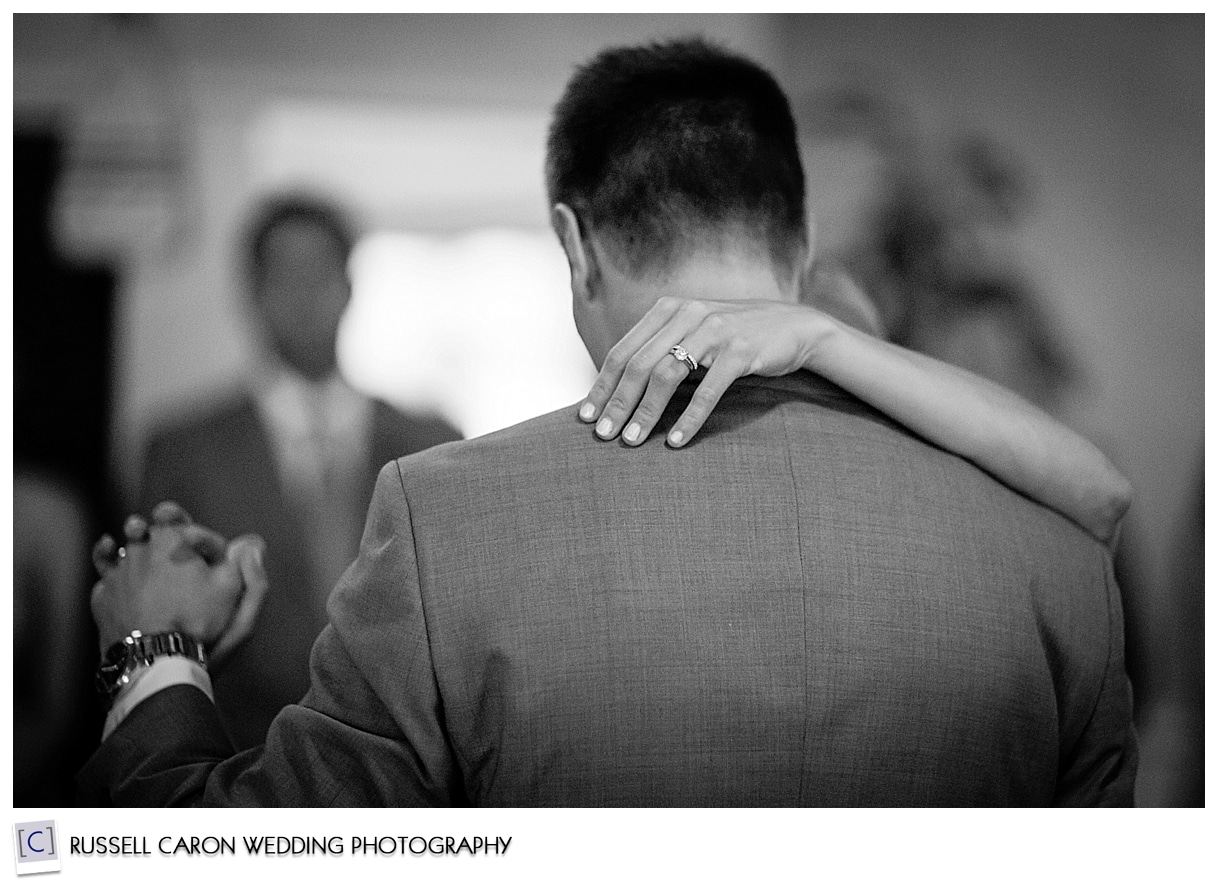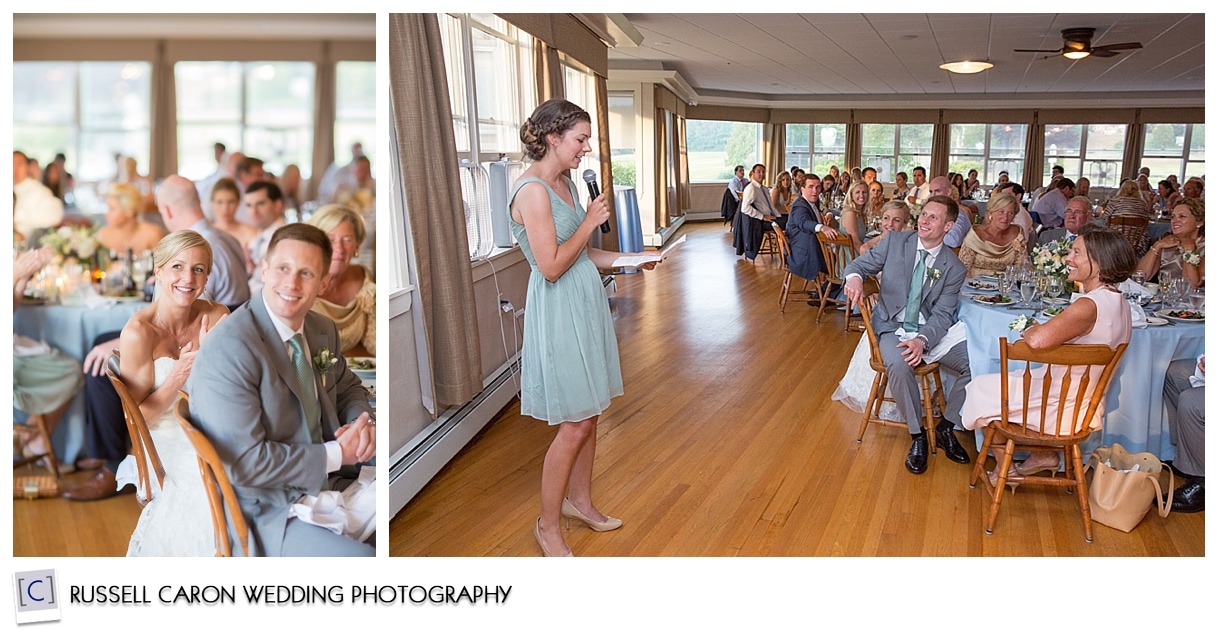 The Best Man's speech is usually one full of fun and laughter (and a small dose of embarrassing story-telling, too!), and Charlie's brother George kept up the tradition, below two panels.
Cake cutting!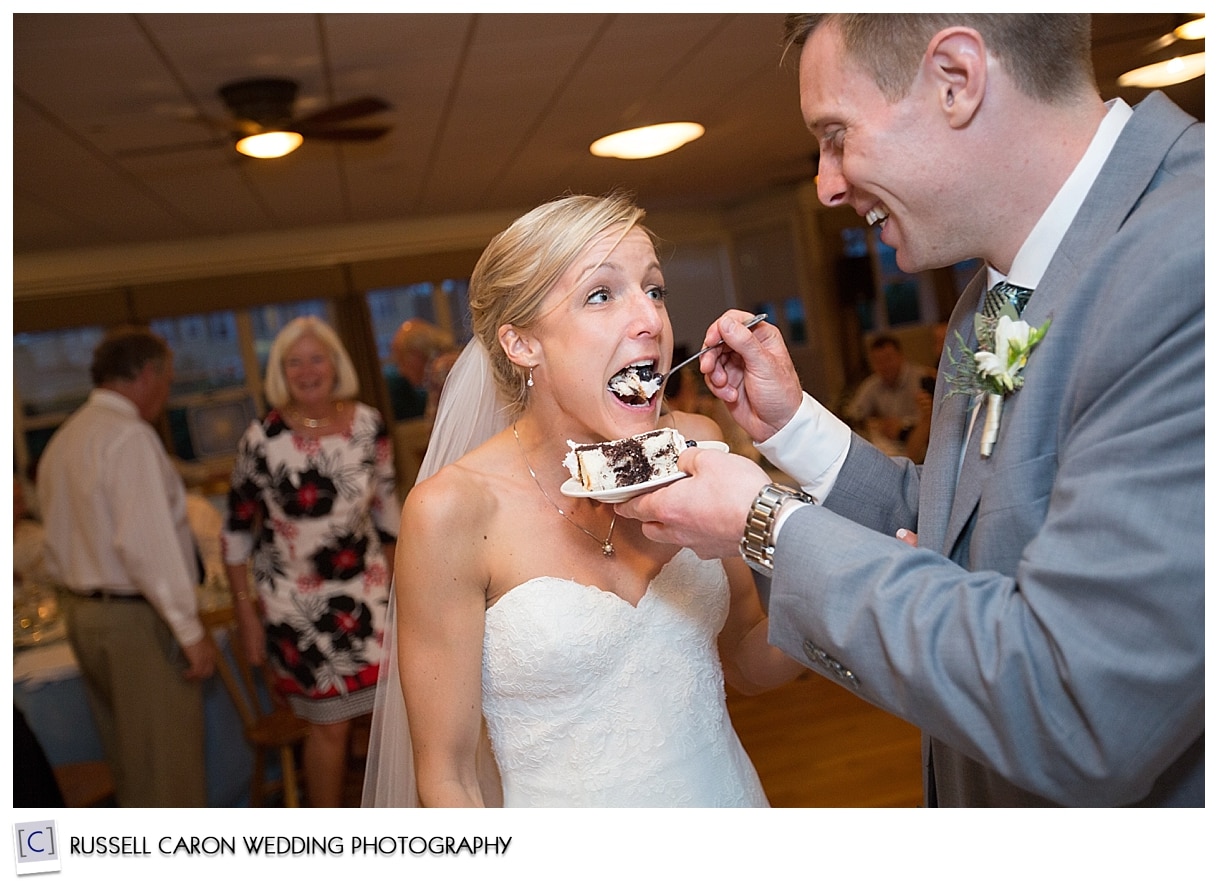 Parent dances: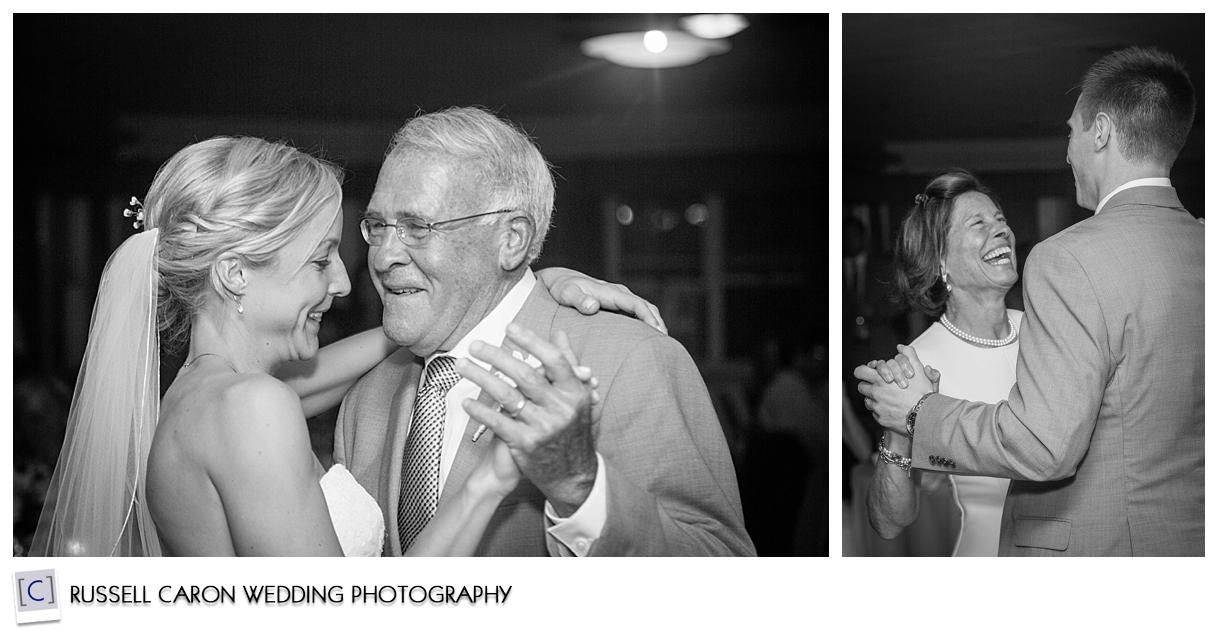 The party started and we were treated to some of the best dancing we've seen yet!! Thanks to Jim Smith of Maine's Premier Entertainment Event DJ Service, who kept the dance floor pack all night long!
We love comments!! Please leave a comment to let us know if you enjoyed Ali and Charlie's wedding at Sebasco Harbor Resort. Thank you!
Maine wedding photographers Russell and Liz Caron put the fun into wedding photography for Maine wedding couples. Feel the love as this dynamic pair effortlessly capture each of your cherished moments, producing natural poses and unparalleled art for your wedding day. Russell Caron Wedding Photography will photograph weddings at any destination you can think of, whether it be at Sebasco Harbor Resort, or a Caribbean resort. For more information, please contact us right away!
Venue: Sebasco Harbor Resort
Photographers: Russell Caron Wedding Photography
Florist: Emily Carter Floral Designs
DJ: Maine's Premier Entertainment Event DJ Service
Bridal Gown: Madeleine's Daughter Bridal Salon
Hair and Makeup: Betsy's Salon and Spa
Cake and Donut Holes: The Cookie Jar