Bar Harbor Wedding | Atlantic Oceanside
Laura and Chad had a beautiful Bar Harbor wedding! The weather started (exceptionally) cold that morning, with some parts of Maine experiencing late spring snow. But in Bar Harbor, it warmed steadily through the day with the only real weather item of some concern being wind during the ceremony.
Laura and Chad had thoughtfully planned their Bar Harbor, Maine wedding to give everyone the maximum enjoyment. They chose the Atlantic Oceanside to host their wedding on Saturday, May 23, 2015, Memorial Day weekend. This way their friends and family could all stay on-site. Plus, they would have an extra day with the long weekend! Laura and Chad wanted family and friends to experience the beauty of Bar Harbor and Acadia National Park. Because their Maine wedding was on Memorial Day weekend, it was the kickoff weekend for the summer season! Consequently, shops, restaurants, whale watching boats, and Acadia National Park were open to welcome visitors.
Laura and Chad's Bar Harbor Wedding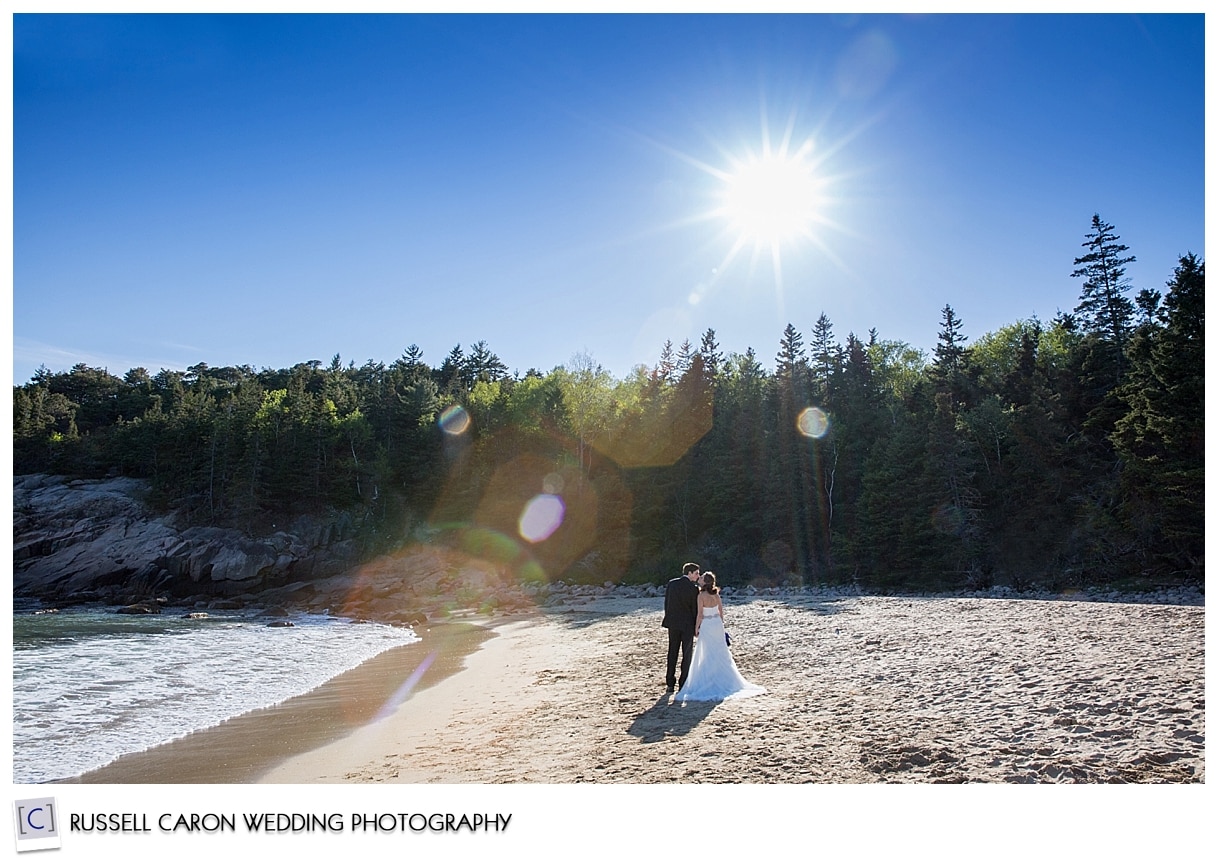 A set of wedding photos in Acadia National Park (above and below). We were very fortunate that Laura and Chad wanted to go offsite to do some creative and artistic images. Giving us the go-ahead to take the bride and groom away, makes for some fun and interesting photos. These outings very carefully timed, and we've never made a couple late for their reception. Acadia National Park was quiet, we didn't see anyone during our outing!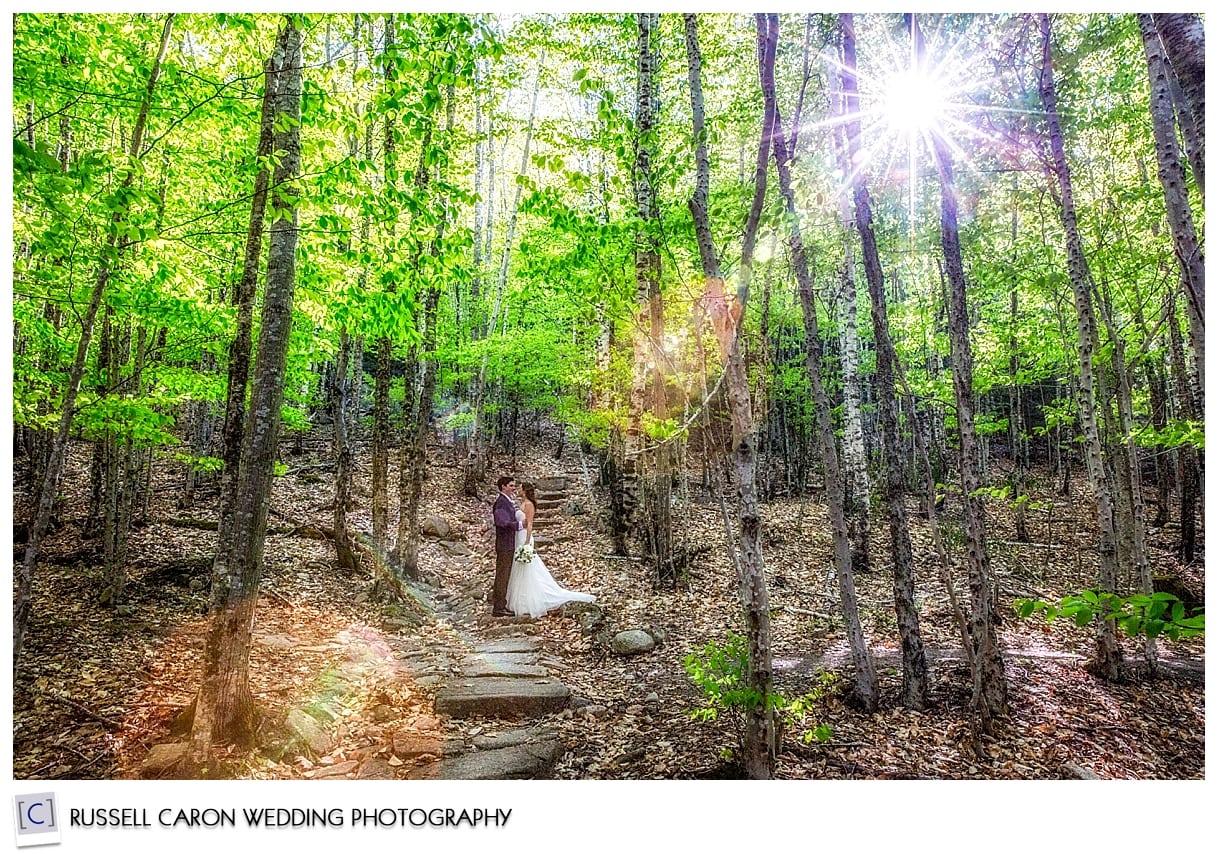 Years ago, Laura's parents began spending July Fourth week in Bar Harbor. Laura remembers July Fourth celebrations in Bar Harbor, beginning with the traditional Blueberry Pancake breakfast at the athletic field, followed by the annual parade, and concluding with the spectacular fireworks display. With so many fond memories of Bar Harbor, it was a natural decision for Laura and Chad to have a Bar Harbor wedding.

Rooms at the Willows Mansion, part of Atlantic Oceanside, offered some interesting and nostalgic backdrops for some of our detail photos.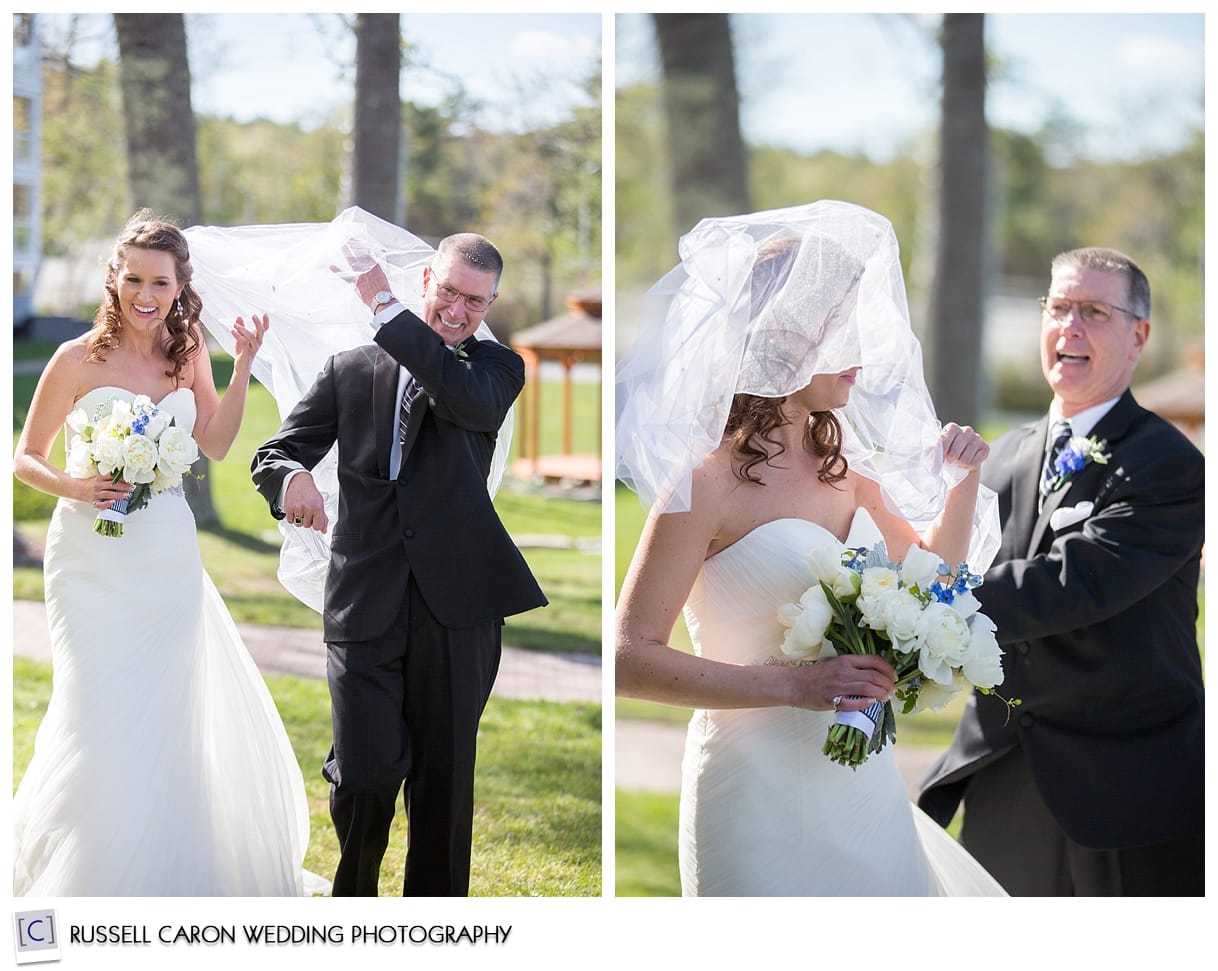 The wind didn't really let up all day, though thankfully the temperatures improved.  Above is our proof that the breeze was a bit much for the veil, which belonged to Laura's mom.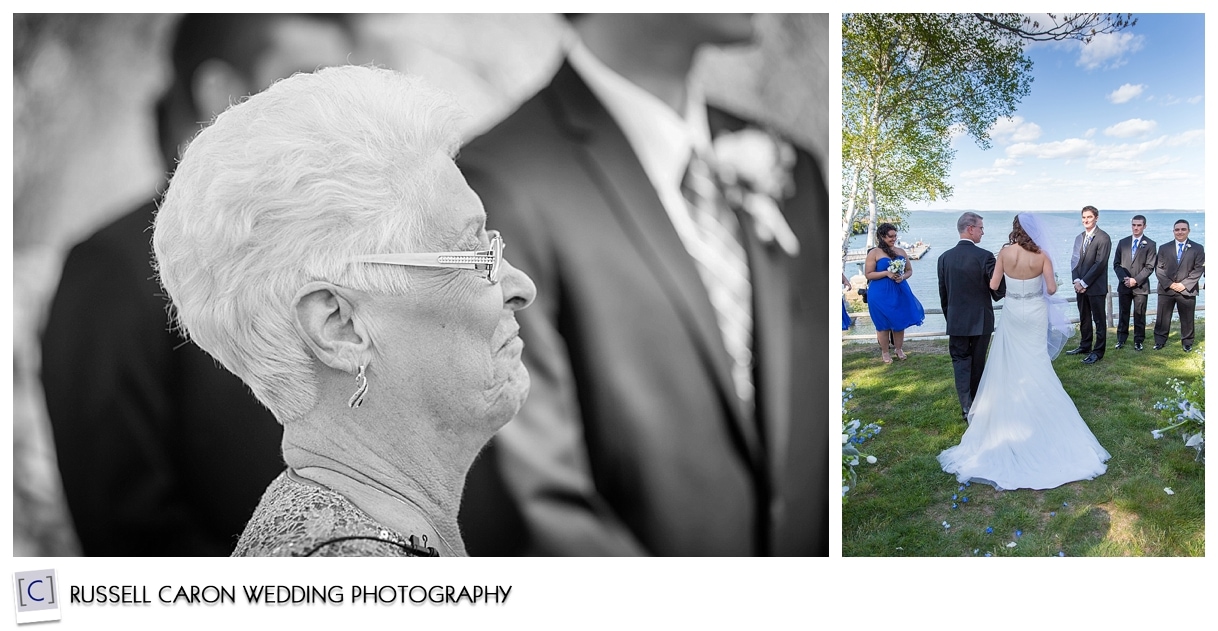 Chad's grandmother (above left) officiated the ceremony. And did a great job at it, with lots of emotion and love.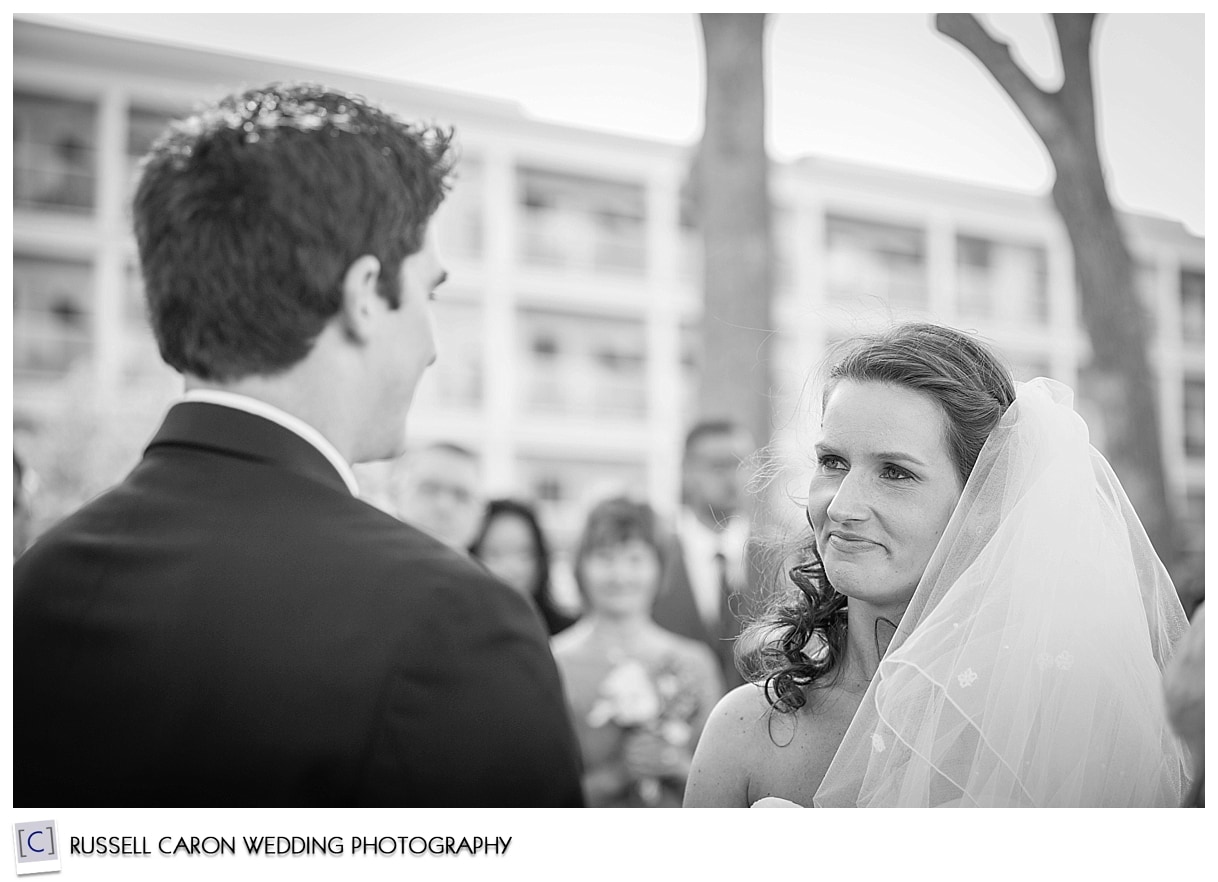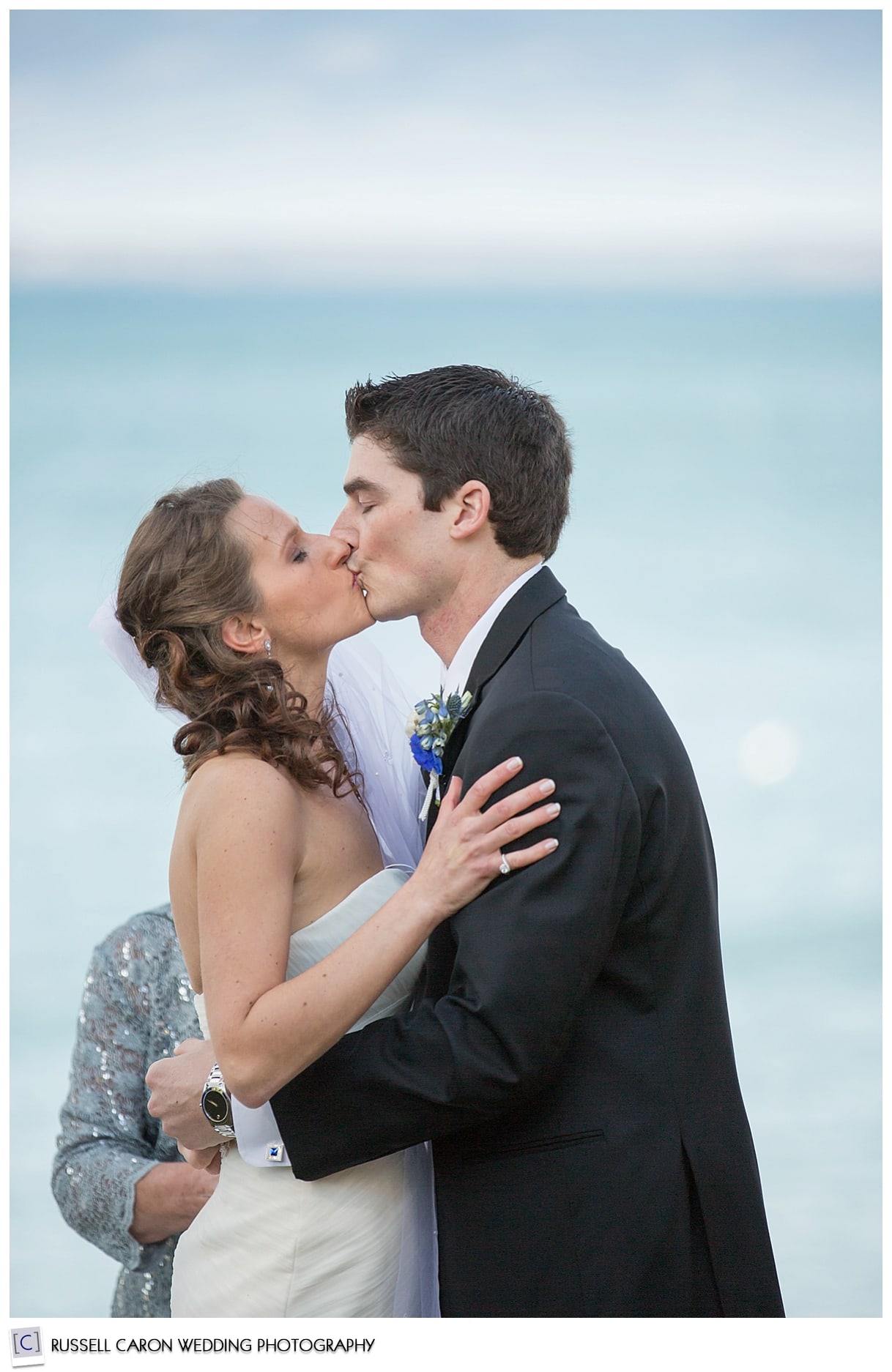 We then went back to downtown Bar Harbor.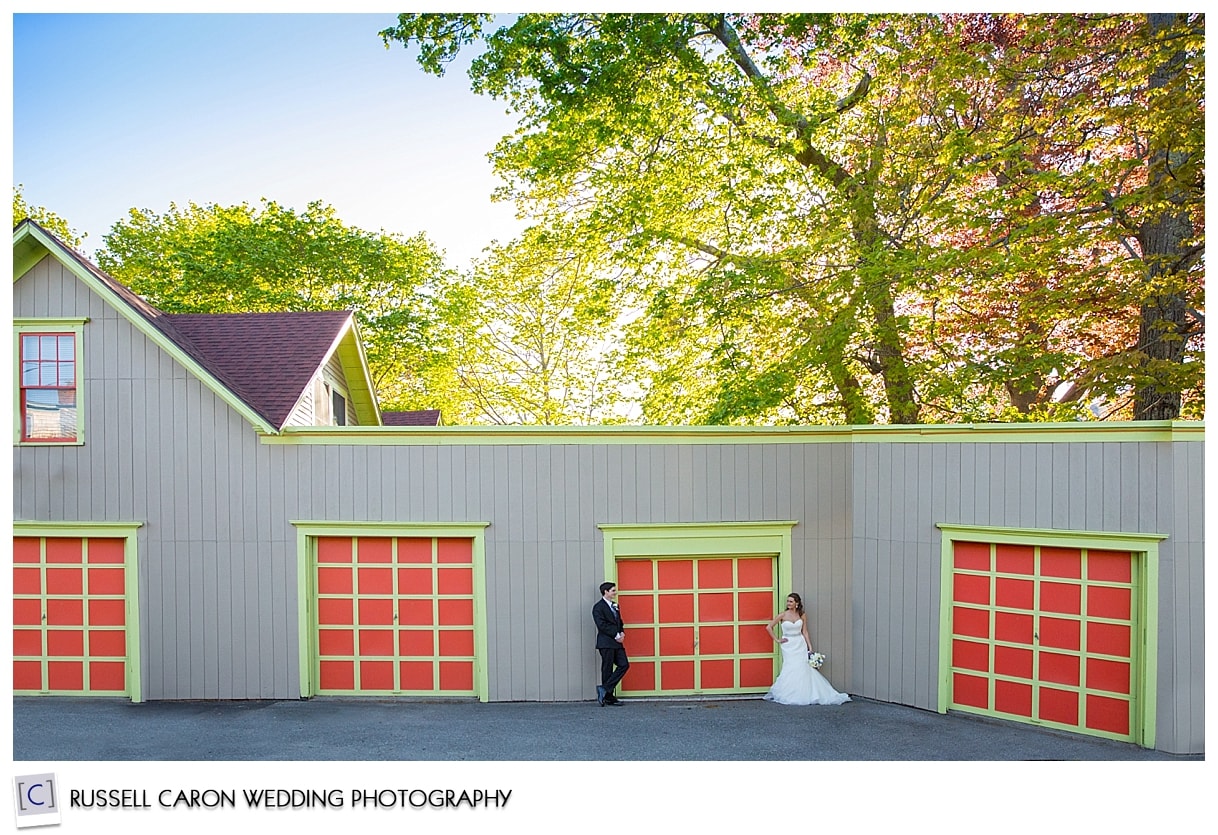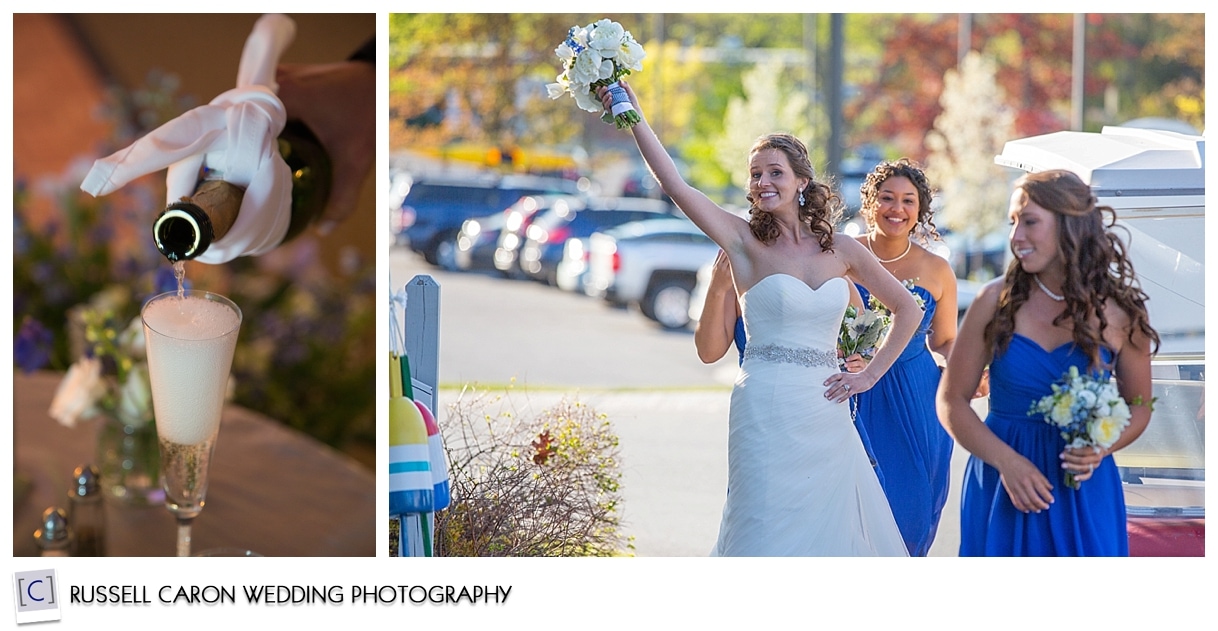 DJ Kevin Duran from Double Platinum Celebrations DJ Service kept the party and festivities going all night!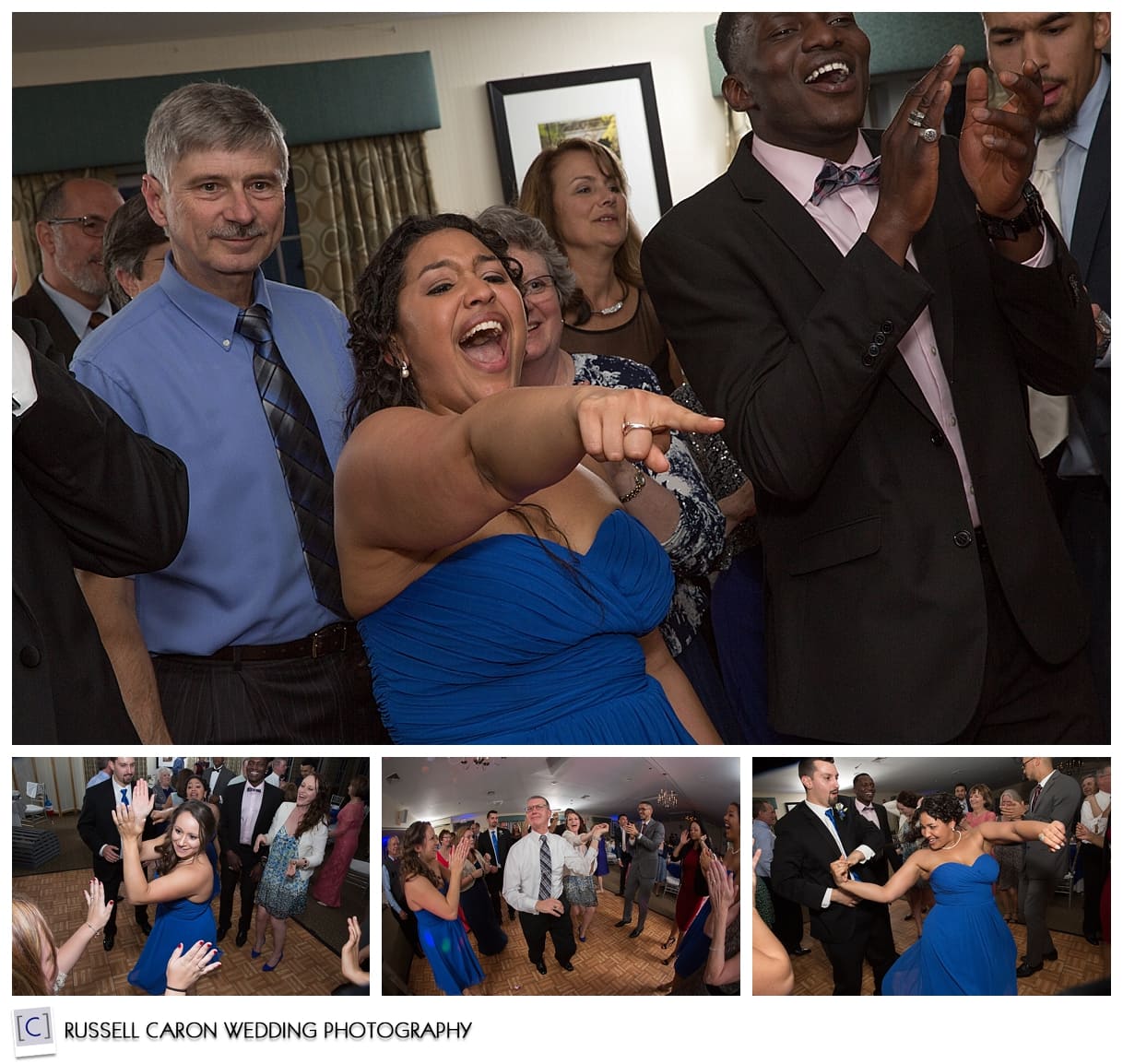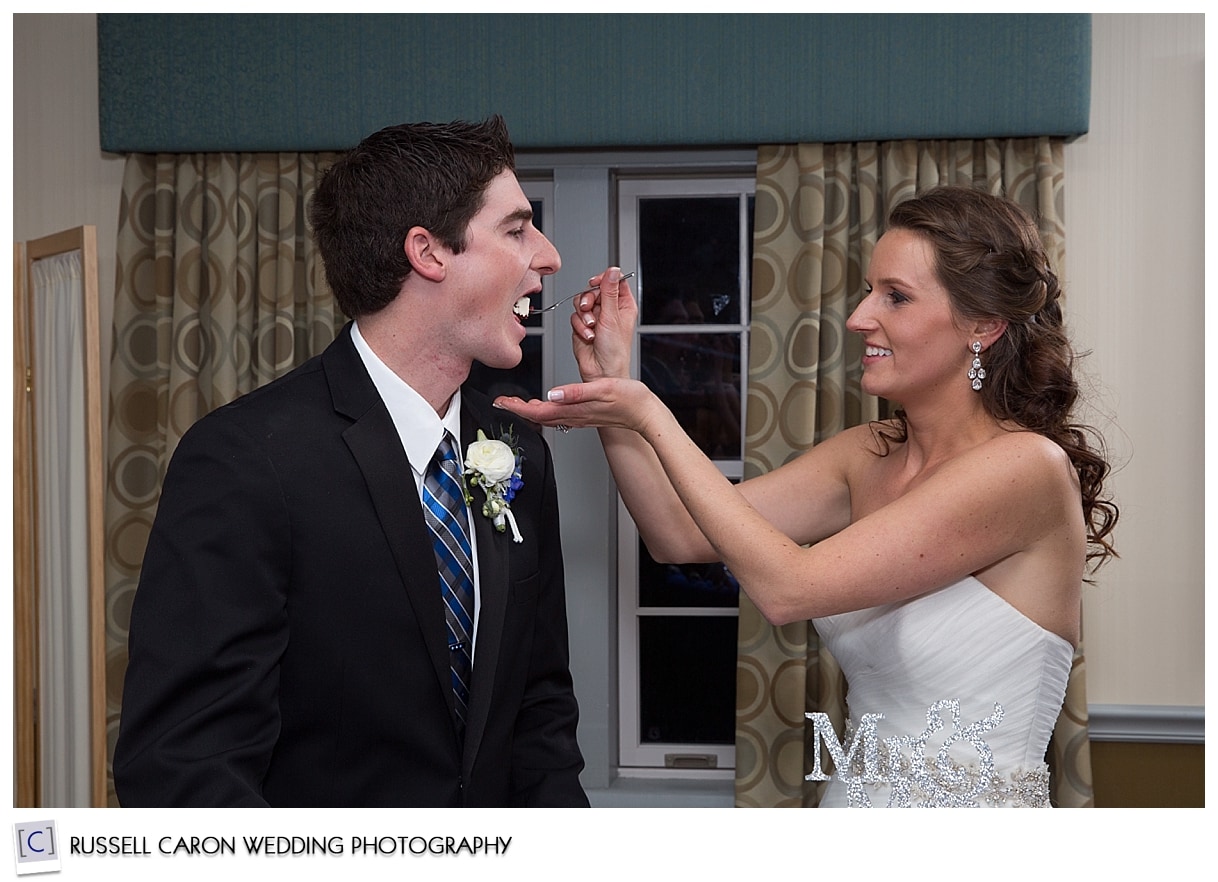 One more from Acadia National Park to close this preview set!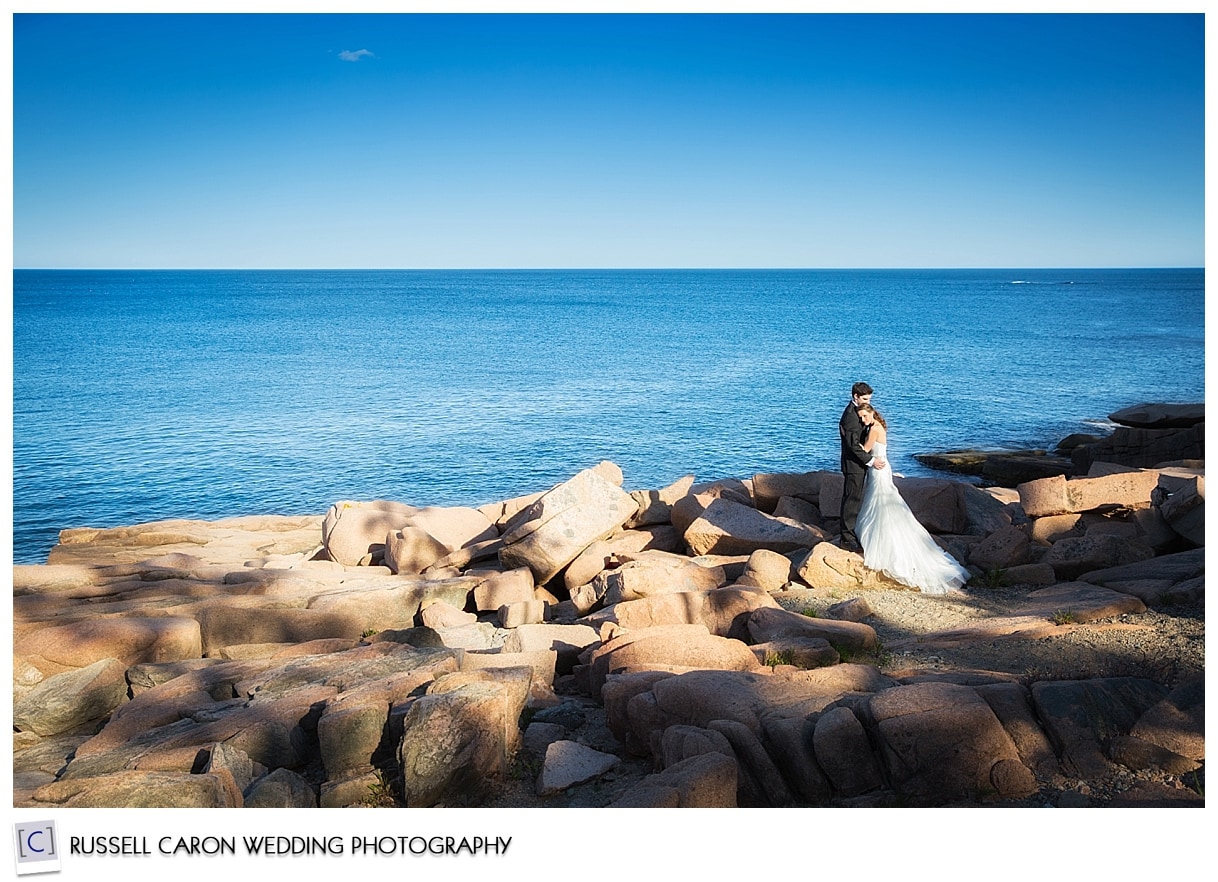 We love comments! Please leave a comment to let us know if you enjoyed Laura and Chad's Bar Harbor wedding, and their Acadian National Park wedding photos. Thank you!
Bar Harbor wedding photographers, Russell Caron Wedding Photography, would love to be involved in your big day, just as we were for Laura and Chad. We will travel to whatever location you can think of whether it be a Bar Harbor wedding, or a Caribbean resort wedding. For more information, please contact us right away!