Portland Maine Engagement | Maine Wedding Photographers
Hilary and Kris chose a Portland Maine engagement session. Their day was a beautiful fall afternoon with sunny skies and cool breezes. We had such a great time with these two! They are fun and super-easy to get to know. We love it when our couples choose to do an engagement session. The benefits of an engagement session are many; not only do our couples receive great photos, but even perhaps moreover we get to know each other and quickly the feel of how we work is gained, making things really comfortable, not to mention fun, for everyone. By the time our time (usually around an hour-and-a-half) are up, we're all laughing and feeling like old friends. When wedding day rolls around, we're still enjoying that new-found sense of comfort and being at ease with each other, and so excited to see one another again! We'll see Hilary and Kris next summer when they get married at Sebasco Harbor Resort in Phippsburg Maine. We're already looking forward to seeing them again because we know they're going to rock their wedding photos 🙂
Below, one of our favorites at Deering Oaks. The sun was low in the sky and we just love the way it shines through the trees and the shadows it casts!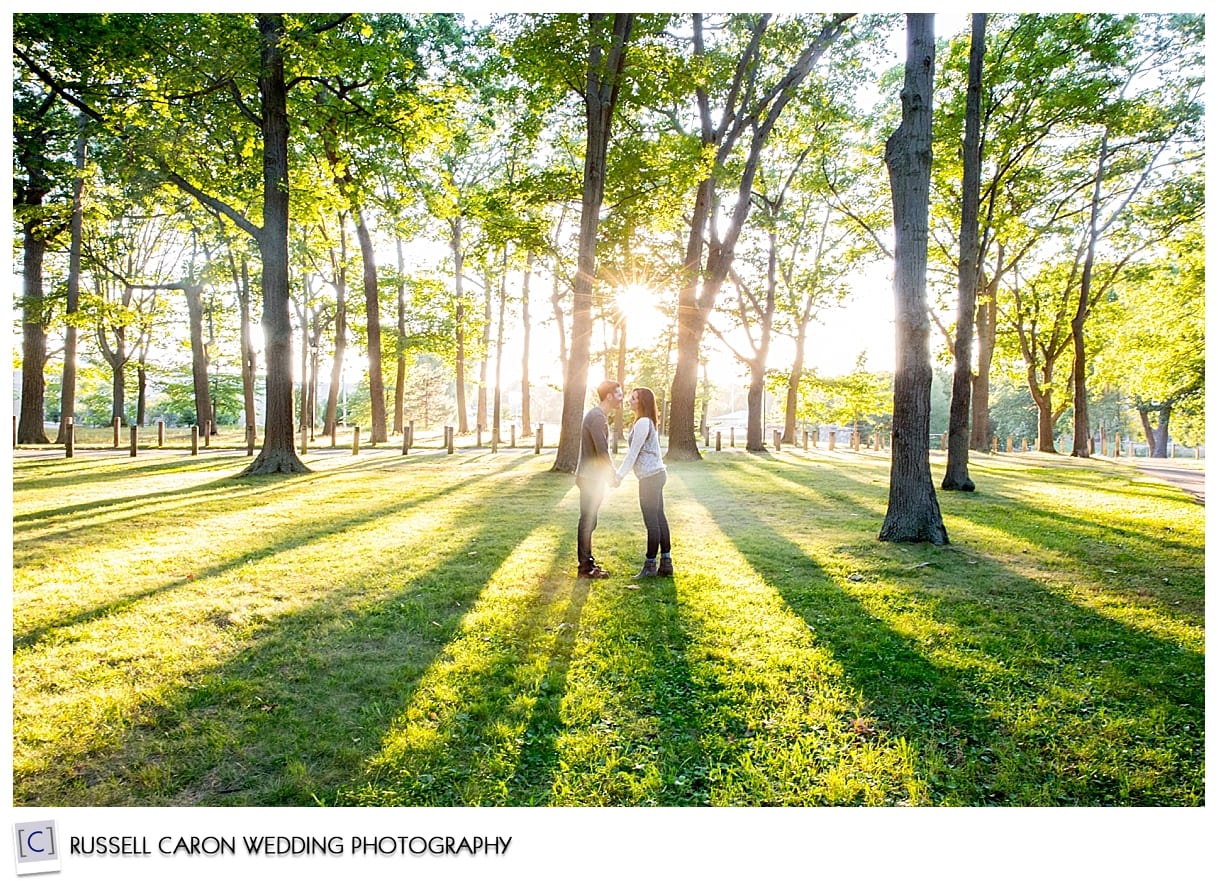 In Portland's Old Port we used some of the many of our great and favorite brick walls, below. We love the texture and color brick brings to these photos.
Walking down Exchange Street, it's easy to see how much fun Hilary and Kris have together, below.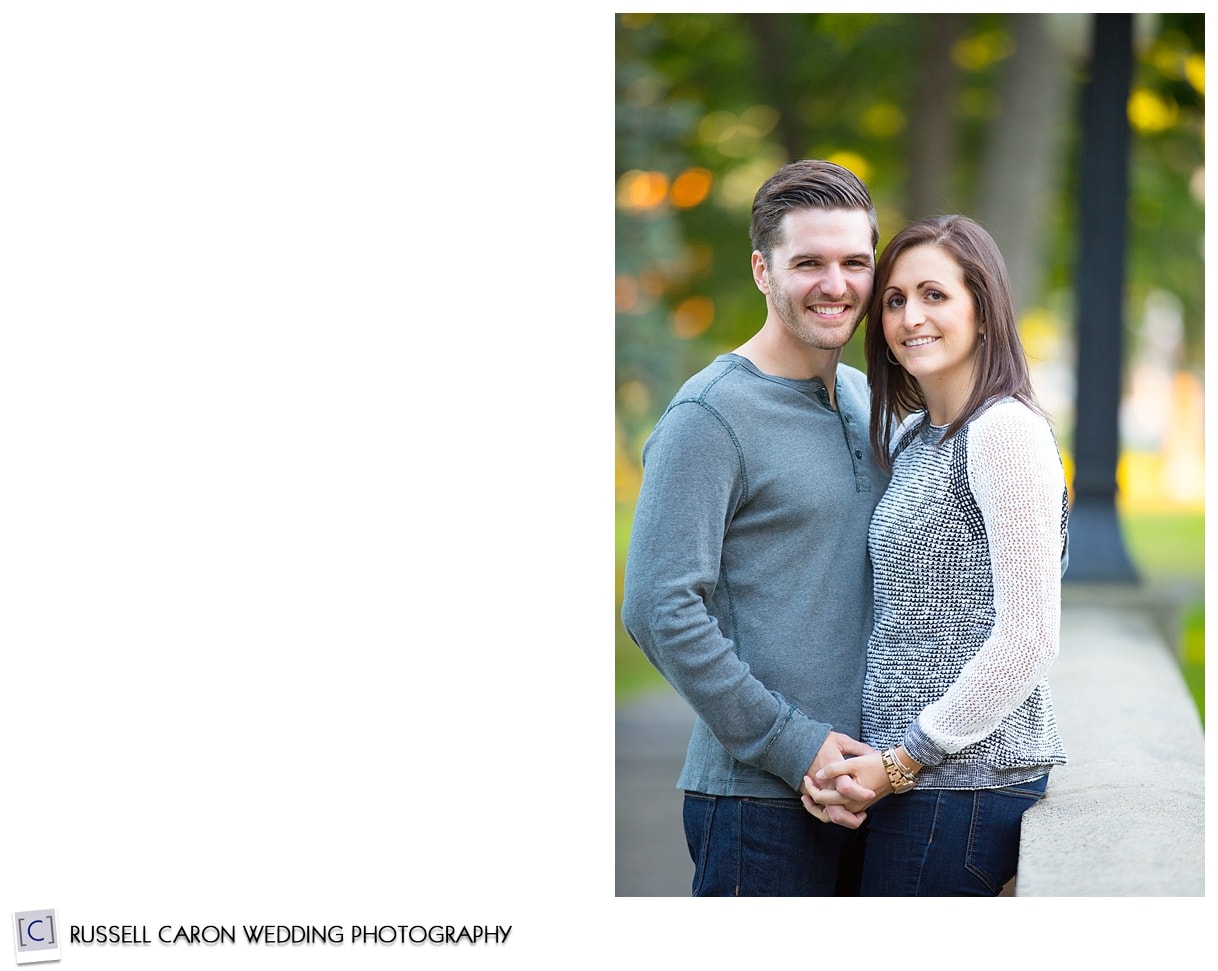 We switched it up a bit, and ended our Portland Maine engagement session at Deering Oaks, above and below.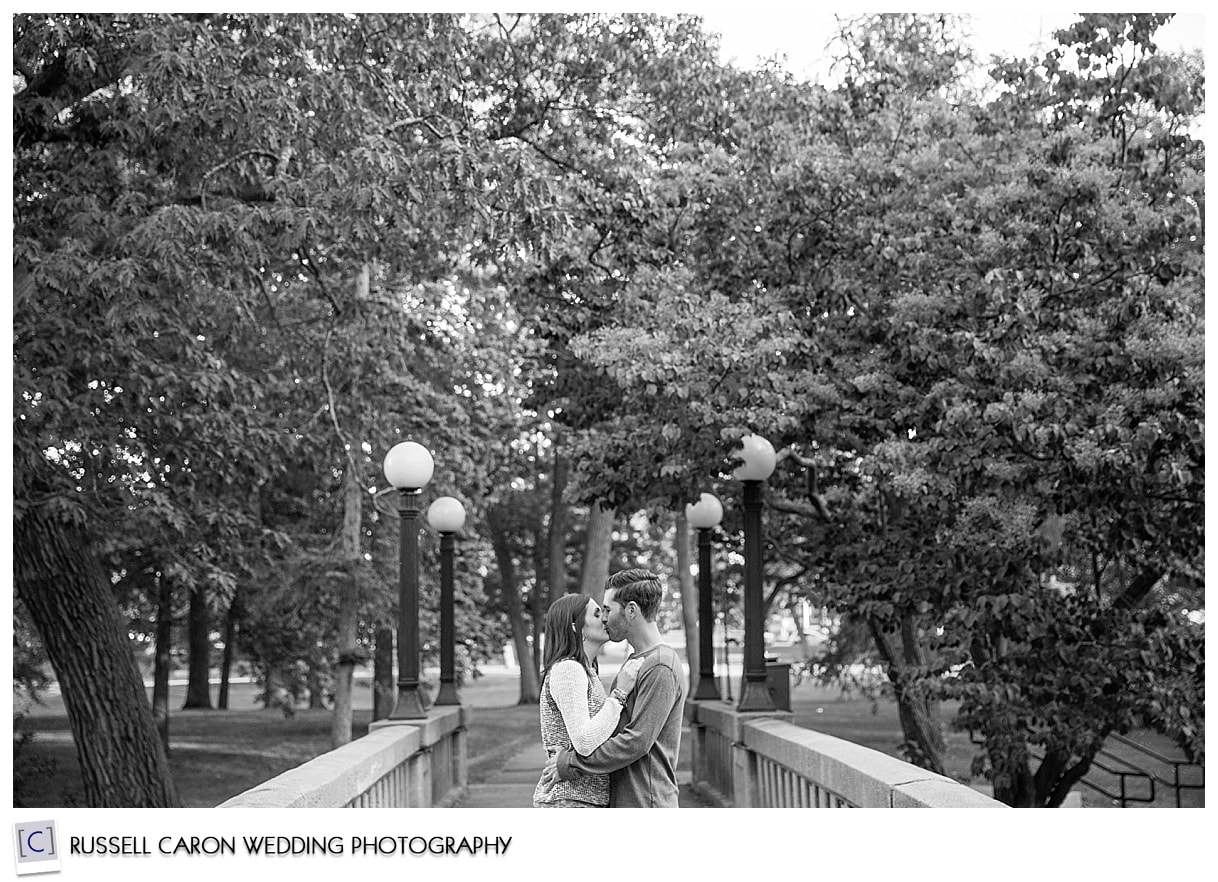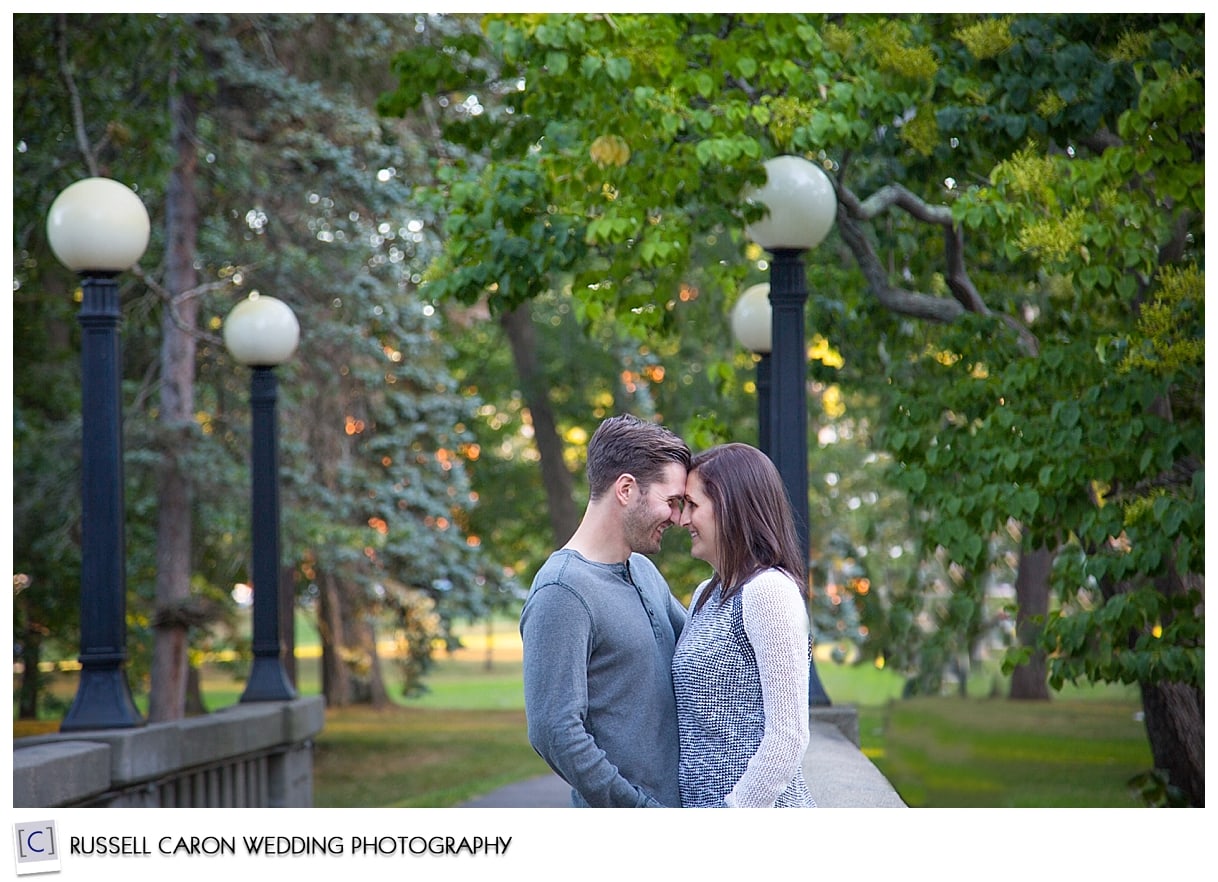 As we began to wrap up, our carefully planned starting time worked as intended and the sun was really getting low in the sky, lending a dreamy look to the field below. It's hard to imagine, without knowing, that this photo was taken in the middle of the largest city in the state.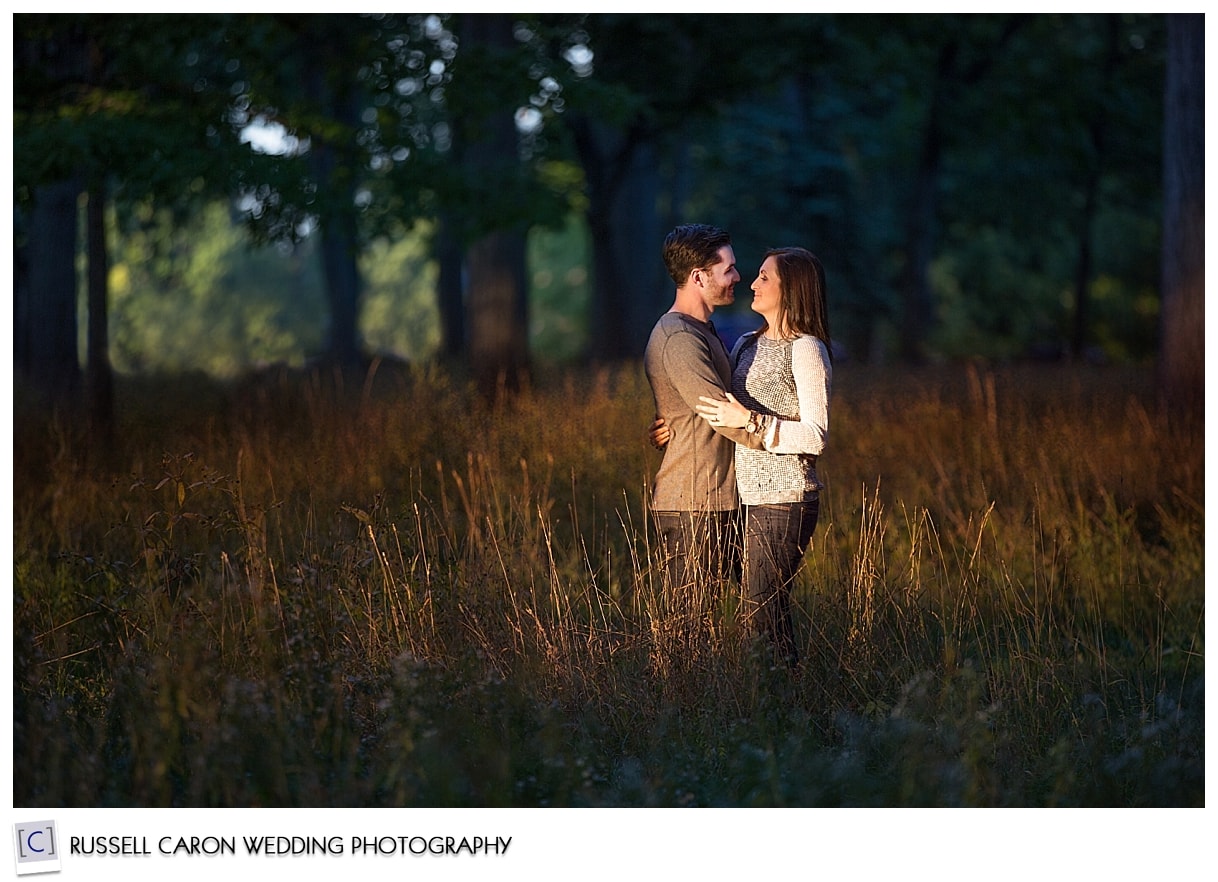 We just love the light in Deering Oaks Park during this Portland Maine engagement, above.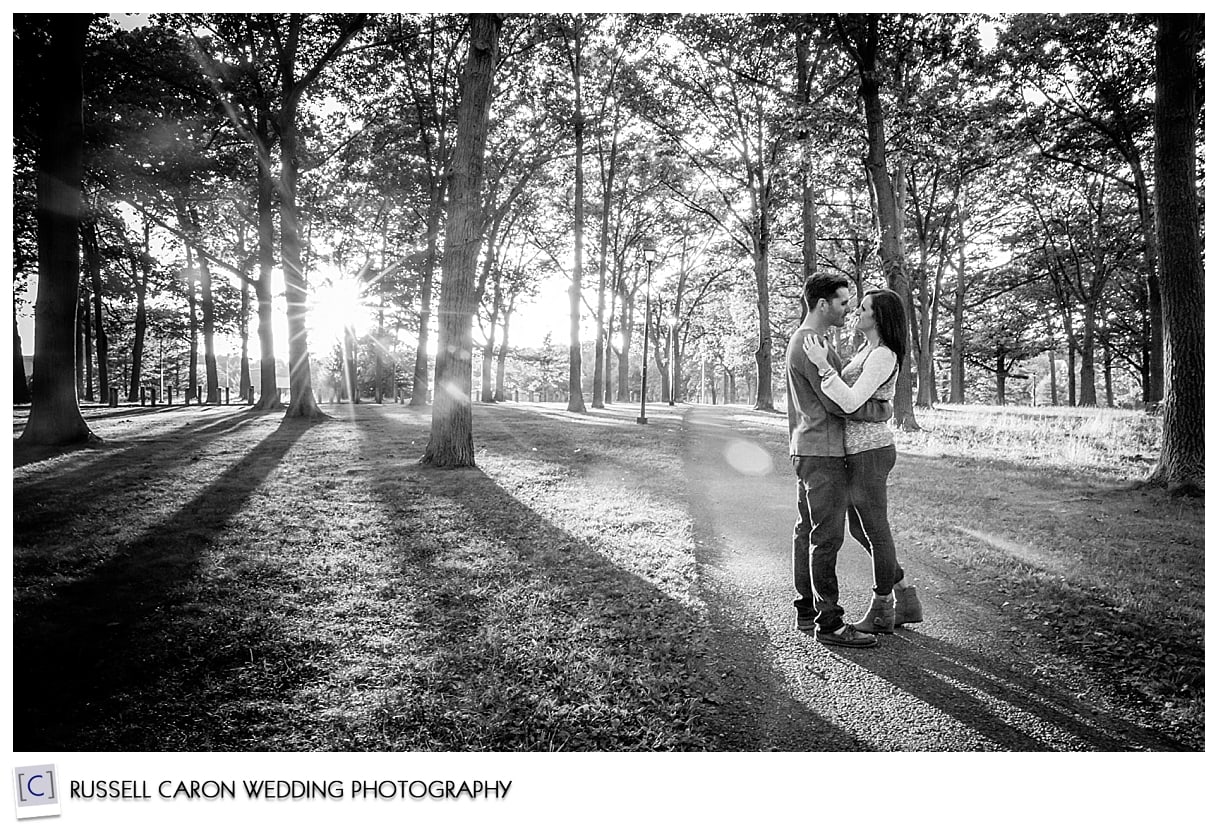 We love comments!! Please leave a comment to let us know if you enjoyed Hilary and Kris' Portland Maine engagement session. Thank you!
Portland Maine engagement photographers, Russell Caron Wedding Photography, would love to be part of your wedding day. While an engagement session isn't mandatory with our packages, it gives us an opportunity to work together before your special day. The connection we build during an engagement session is invaluable, and a whole lot of fun! For more information, please contact us right away!