Nonantum Resort Wedding | Kennebunkport Wedding Photographers
Kristin and Gregory had a lovely summer wedding at the beautiful Nonantum Resort in Kennebunkport, Maine, Friday, August 21. This wonderful couple has known each other for virtually their entire lives. They began dating over eleven years ago! Their families and friends came out en masse to join in the celebration. Weather was unsettled earlier in the day but cleared up toward ceremony time. Still, the ground was too wet to allow the ceremony to be held outdoors as originally planned.  We did have a chance to get outside with Kristin and Gregory between the ceremony and reception and we played with the light of the sky and distant storms still brewing: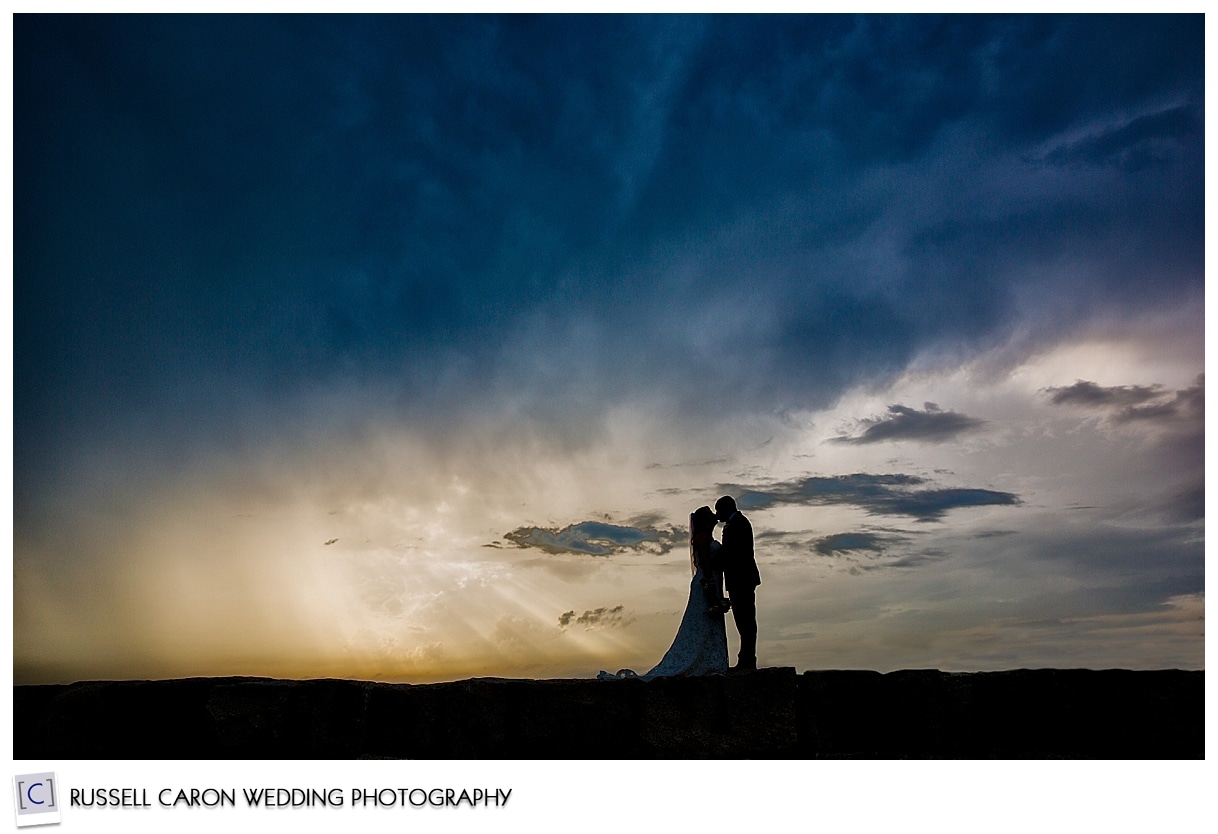 Even black and white looks dreamy with the moody skies and weather. With the earlier rain and high tide, too many people at the beach wasn't an issue today!
The color and quietness of the Kennebunk River near the resort.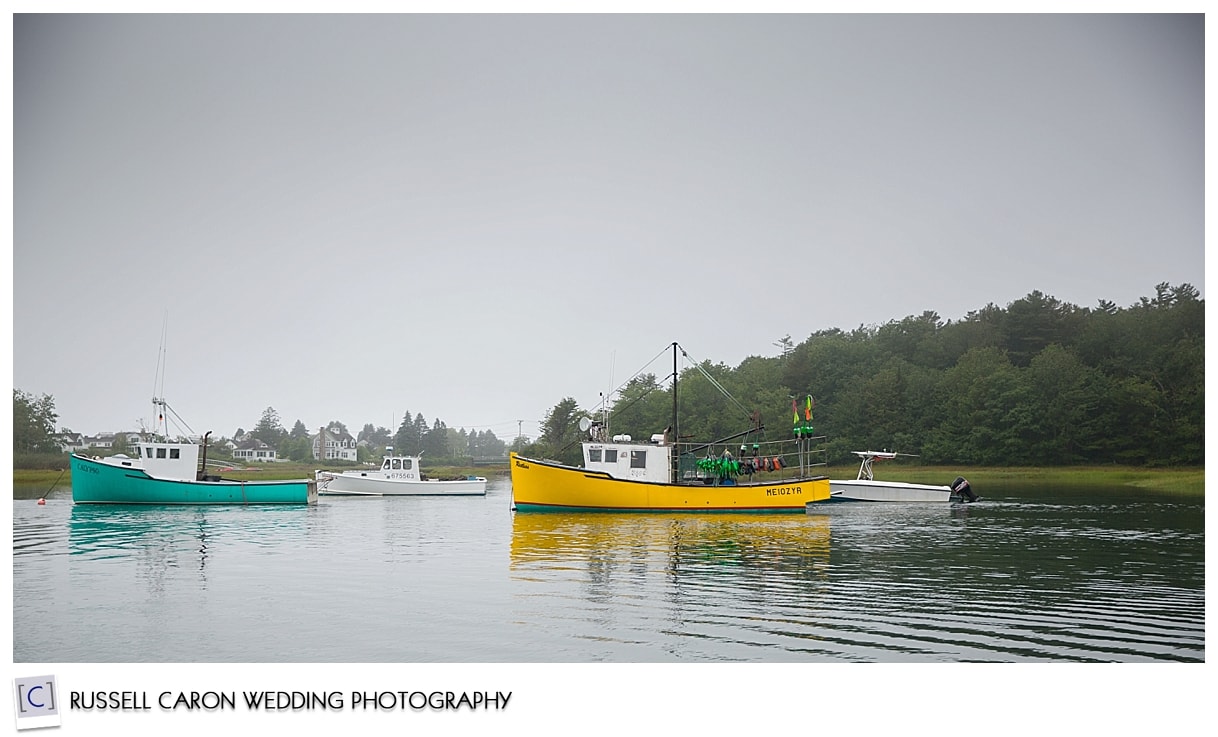 We loved the blue and yellow color theme.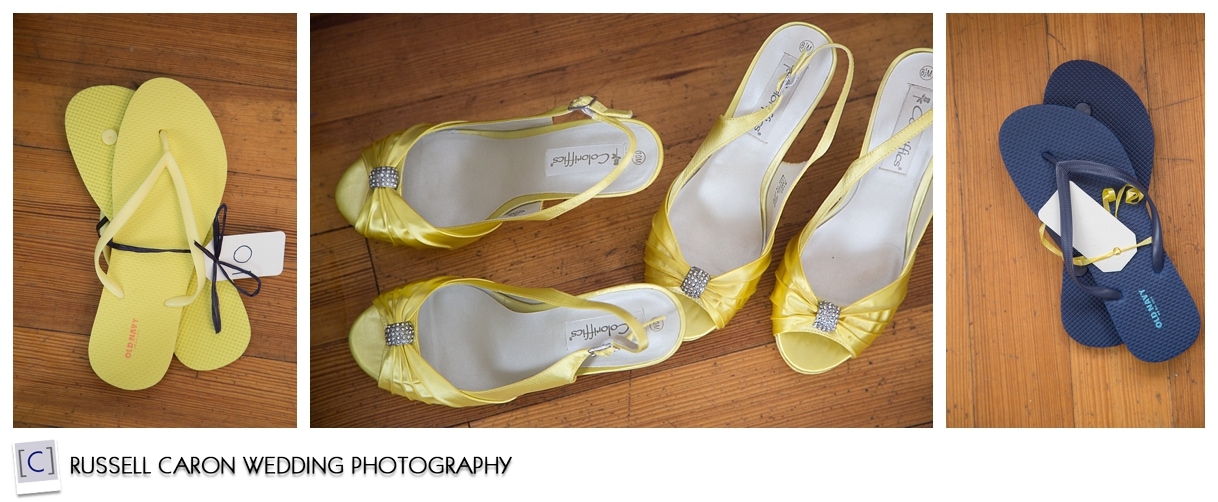 Kristin and the ladies in front of the Nonantum, above. Gregory and the guys, below. Keeping it casual!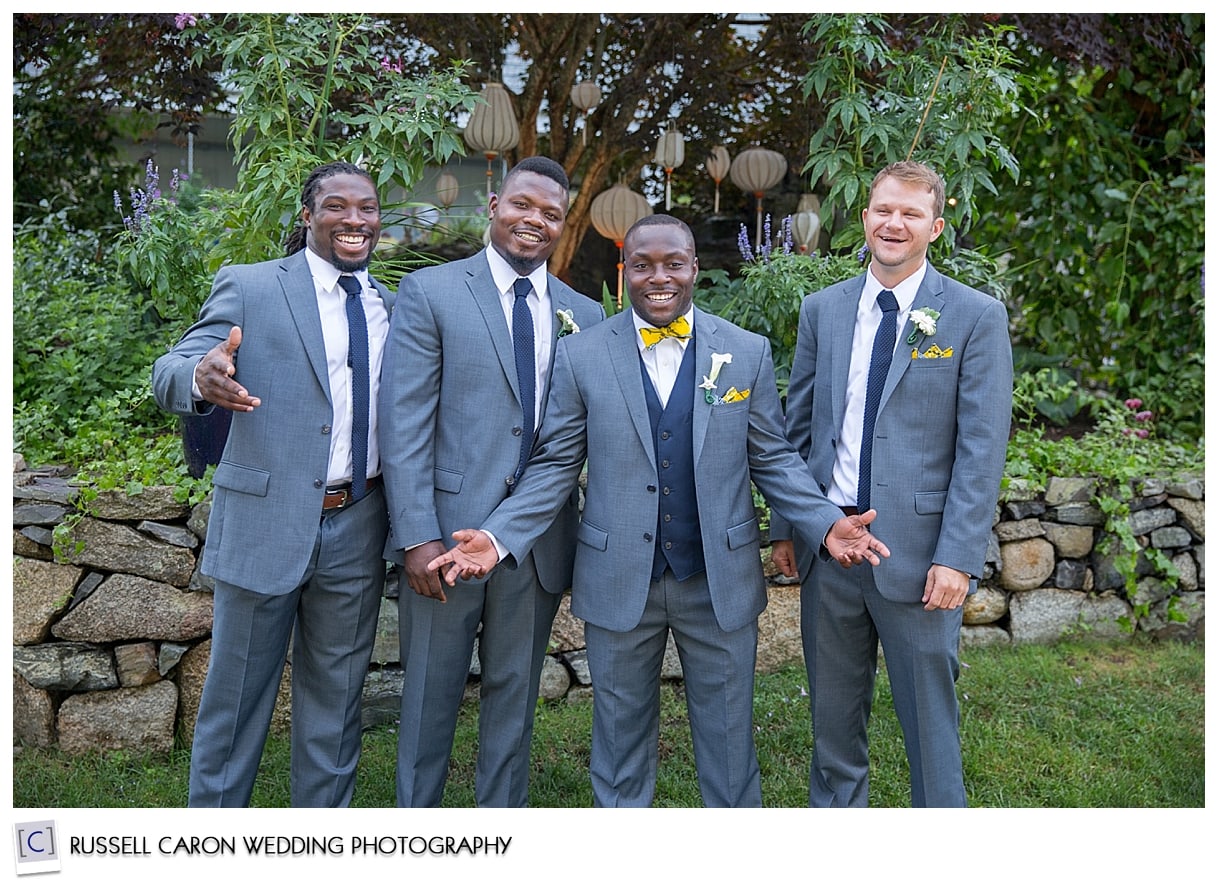 The Board Room at the Nonantum became the new ceremony venue.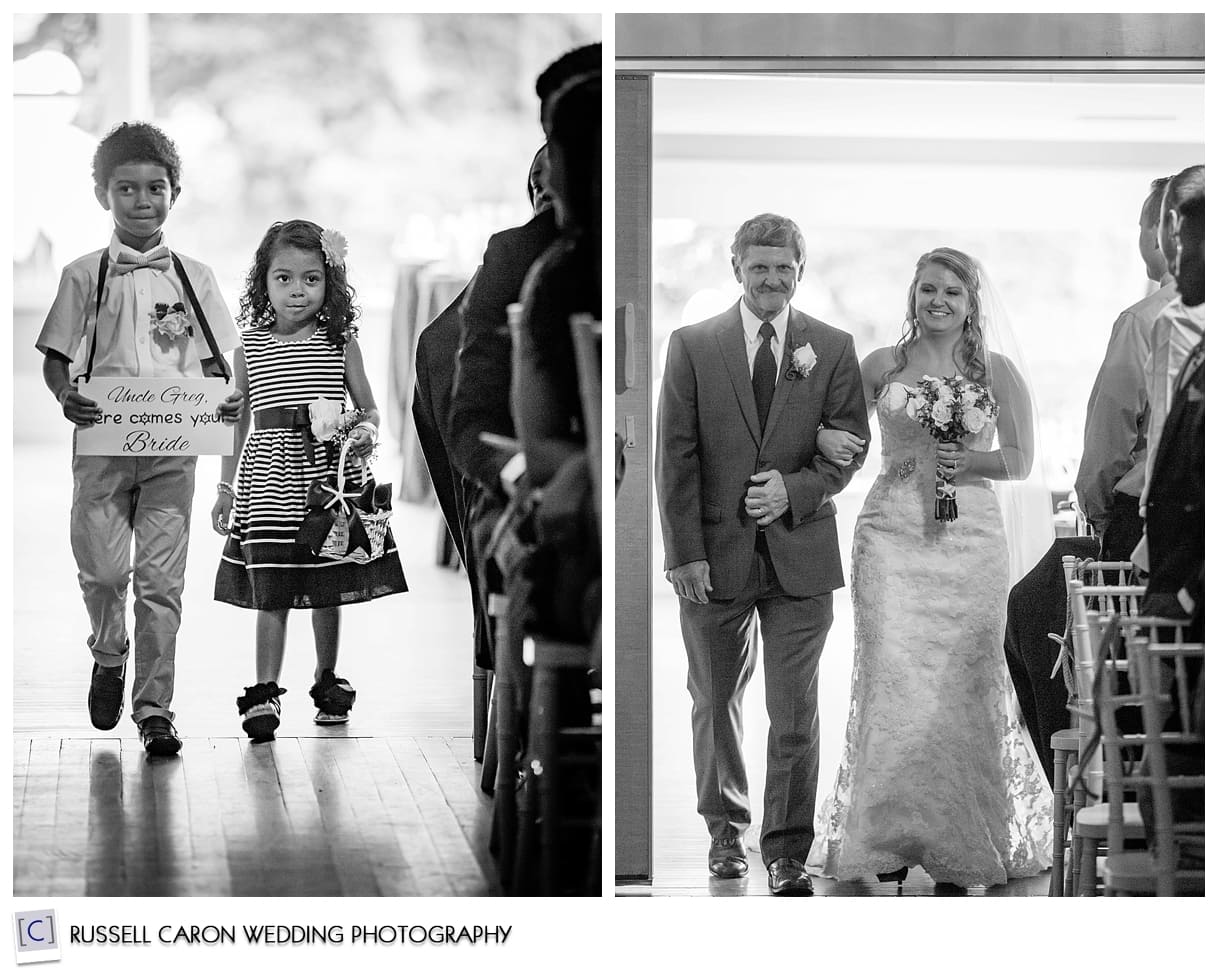 Gregory seeing his bride-to-be walking up the aisle with her dad.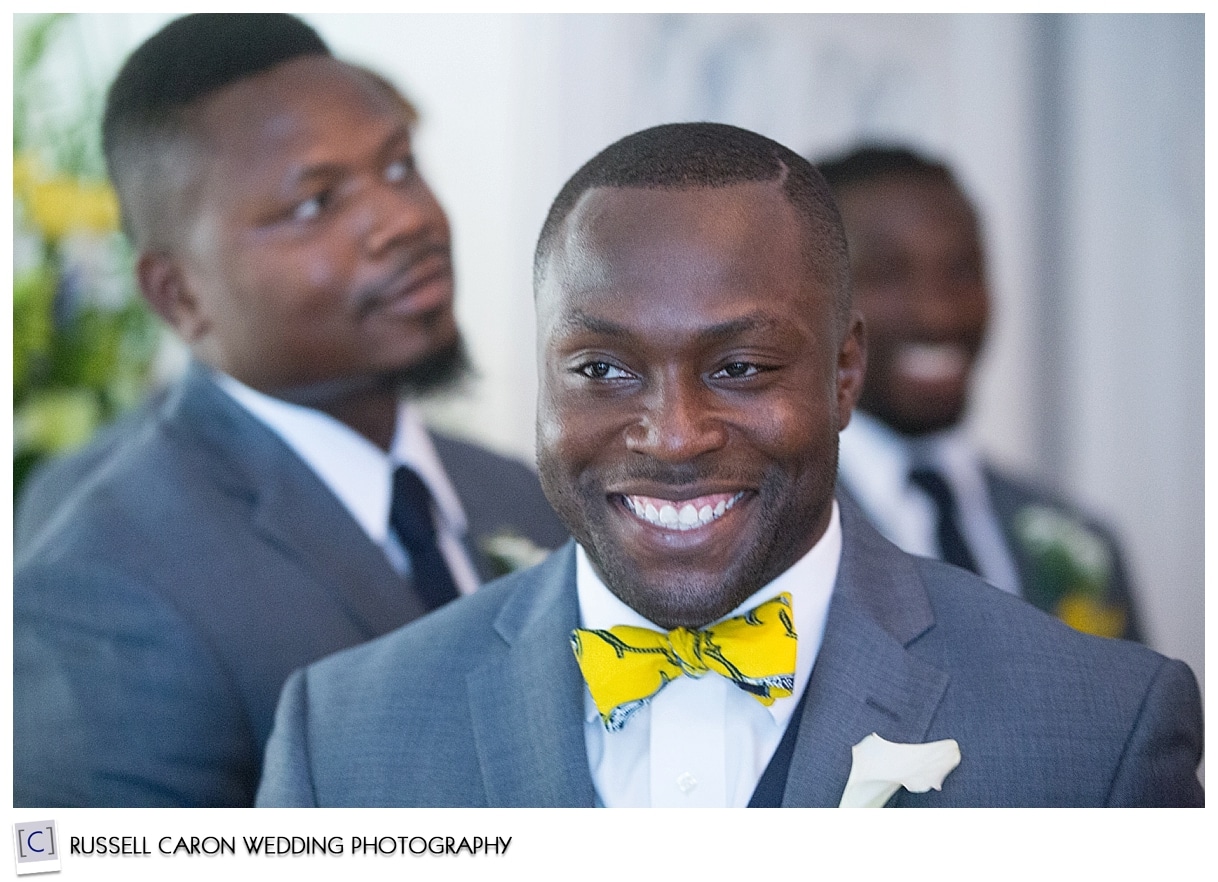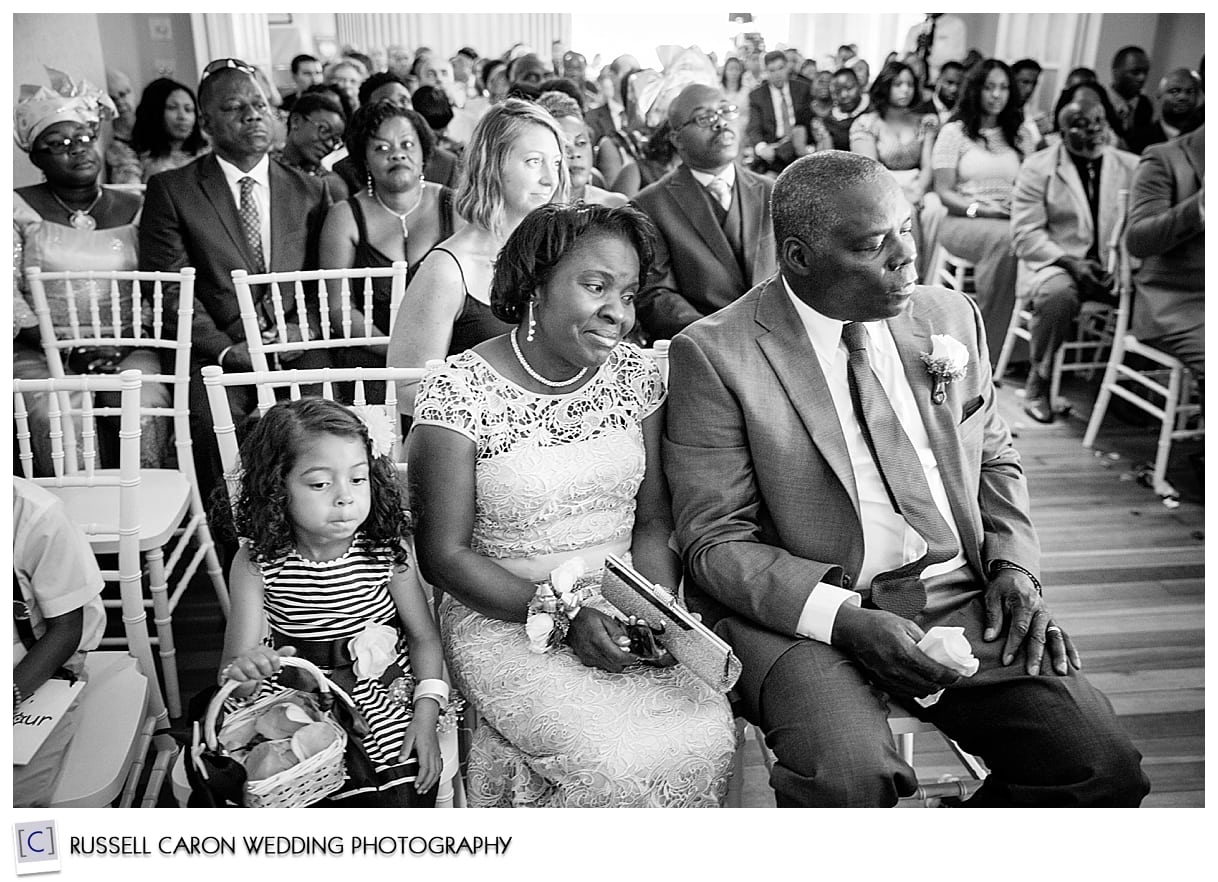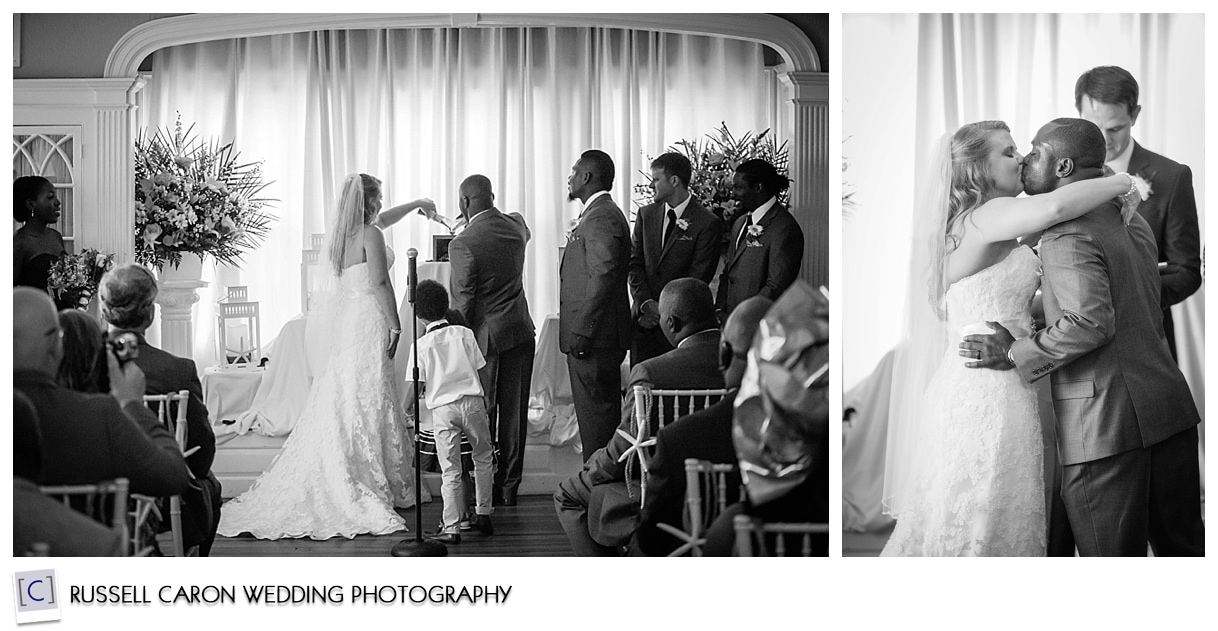 Gregory's family recently lost a beloved family member. To honor their memory, the Bailey family organized a dove and balloon release. Above, and below.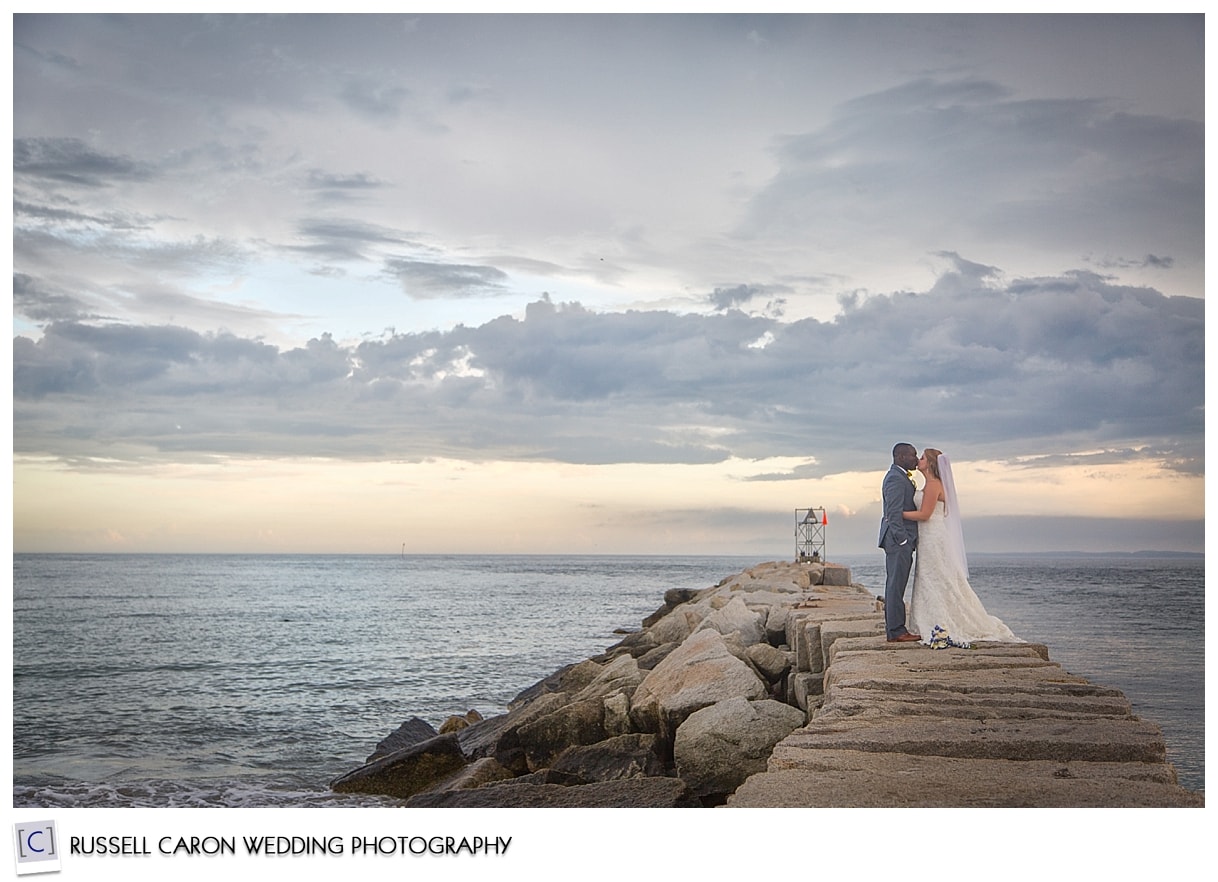 We love the color in the sky at the Kennebunkport breakwater,
We love to be able to take our newlyweds out and about for an artistic photo set. Kennebunkport offers many opportunities for beauty and fun.
Kennebunkport is such a quaint New England town! We brought Kristin and Gregory to The Candyman, a Kennebunkport classic! Above right, and below.
Kristin and Gregory announced in to their reception, above and below.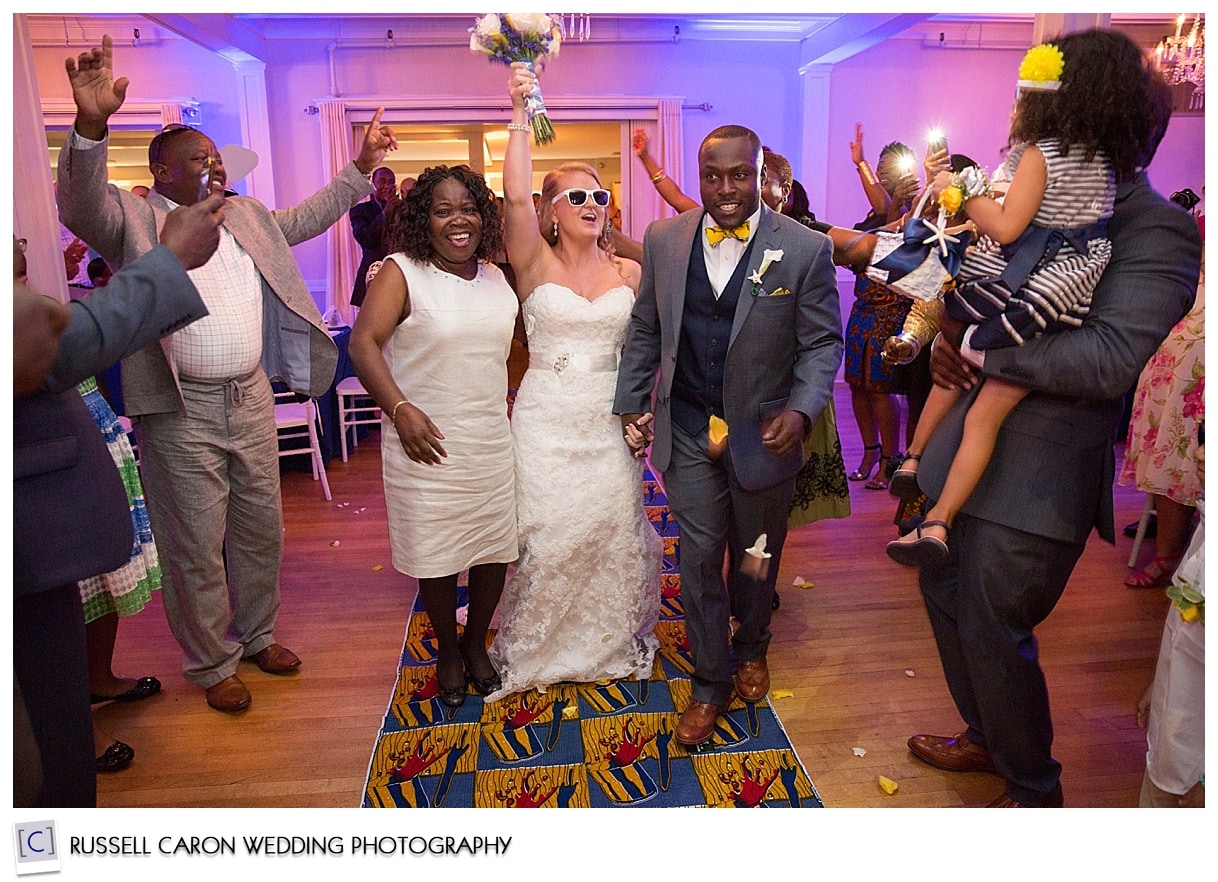 A beautiful first dance, below.
Kristin and Gregory sharing the first dance with this sweet baby, below.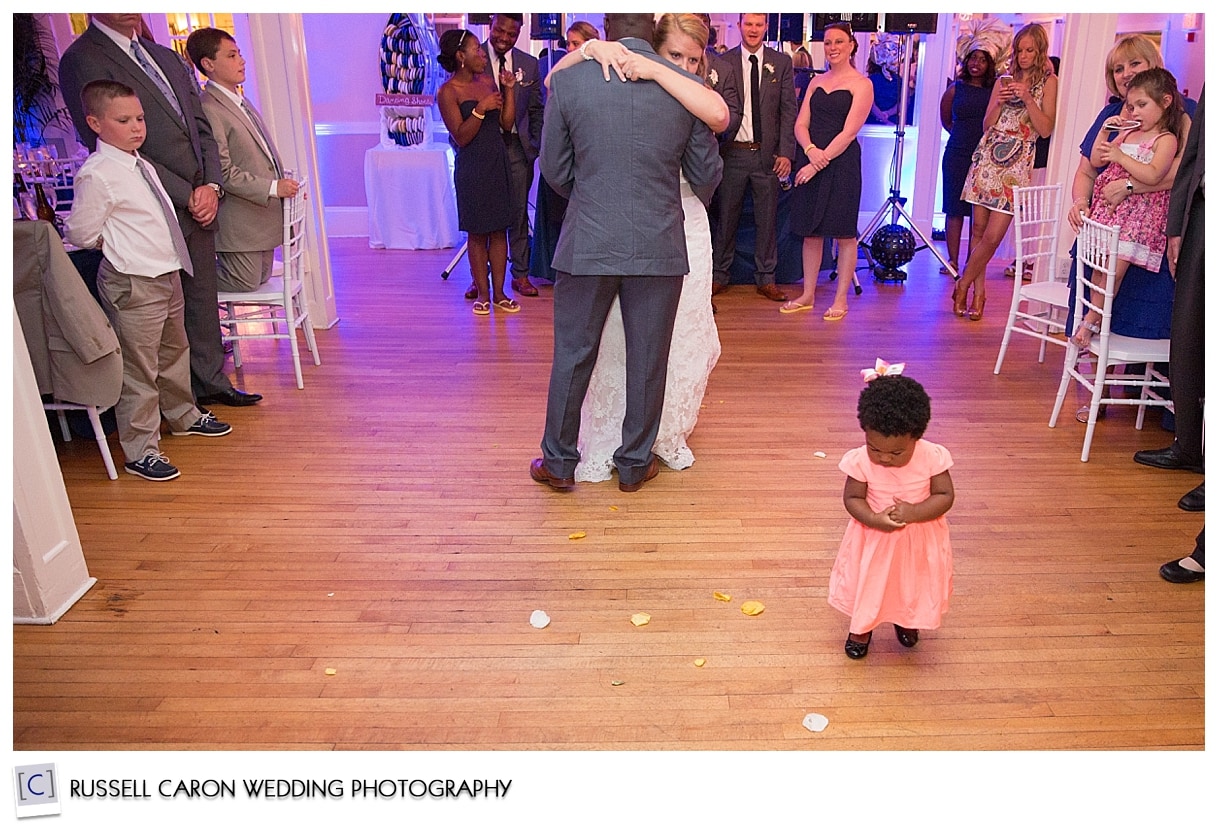 A kiss after the first dance. Below.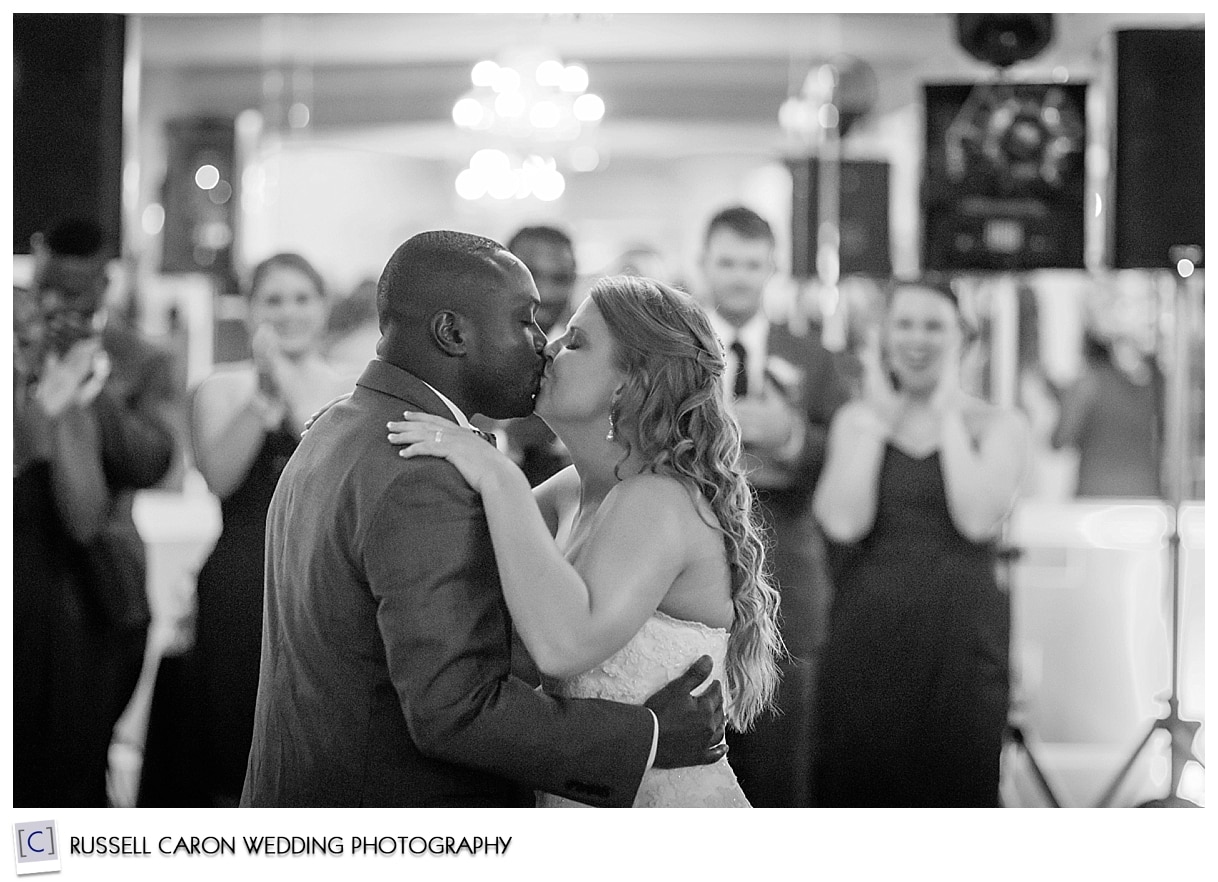 Beautiful cupcakes and a cake cutting. Below.

Father and daughter dance, below.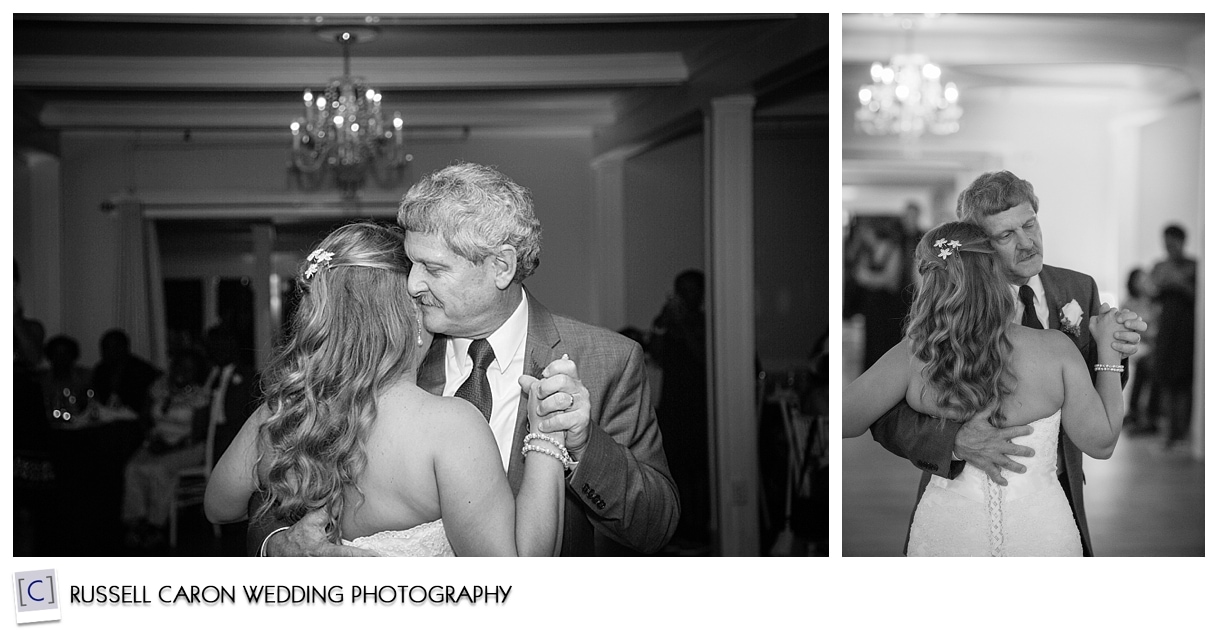 Gregory looks on, below.
Gregory and his mother, heading to the middle of the dance floor for the mother son dance, above. These two really get the party started, below, with a traditional African dance that includes nearly everyone! What fun!!
Everyone got in on the dancing action, thanks to Fred Pappalardo's mad DJ skills! Including this cutie, below, who danced all. night. long!
Limbo!! It's not a party until the Limbo begins! Above and below.
This group really knew how to have fun! Above and below.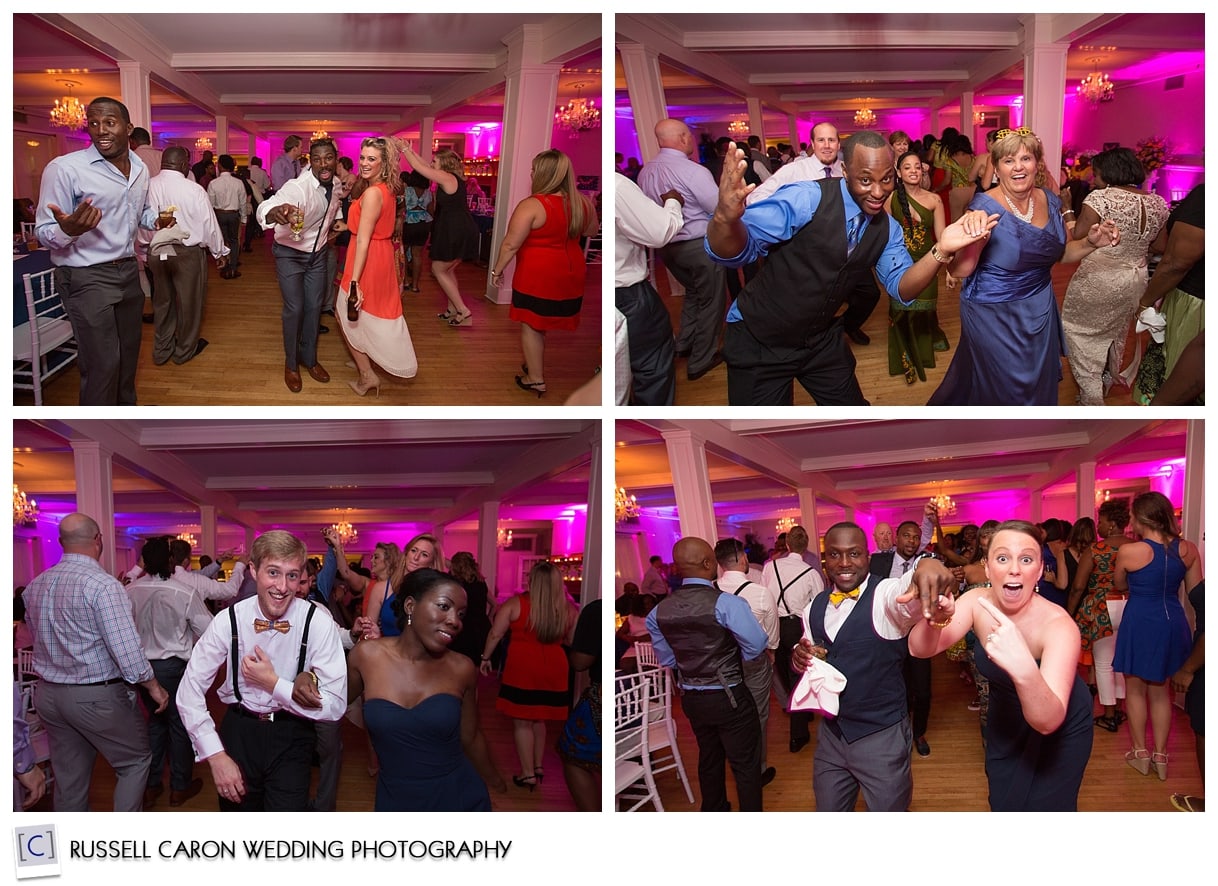 A toast to the bride, above.
We love comments!! Please leave a comment to let us know if you enjoyed Kristin and Gregory's Nonantum Resort wedding. Thank you!
Kennebunkport Maine wedding photographers Russell and Liz Caron put the fun into wedding photography for Maine wedding couples. Feel the love as this dynamic pair effortlessly capture each of your cherished moments, producing natural poses and unparalleled art for your wedding day. Russell Caron Wedding Photography will photograph weddings at any destination you can think of, whether it be at the Nonantum Resort, a Caribbean beach, or an Italian villa. For more information, please contact us right away!
Venue: The Nonantum Resort
Photographers: Russell Caron Wedding Photography, photographs by Russell Caron and Liz Caron
Dress: Madeleine's Daughter
Florist: Watertown Florist Shop
DJ: Fred Pappalardo Disc Jockeys
Hair and Makeup: Danielle Coates Beauty
Cupcakes: Cakes by Design
Doves: Birds of Peace