Mallory & Jared | Maine Engagement Photography
Mallory and Jared weren't sure if they wanted an engagement photo session, but after we told them how much fun and benefit it would be, they agreed, and were very happy they did! We met them in the charming town of Norway, which is where they live. Jared grew up in Norway, and it was great to hear some of the history of the town.
Not only did we have fun in the downtown area, we also were able to incorporate a stop at Granite Ridge Estate, which is where the couple will have their wedding in October of this year. We received a tour of the property and were absolutely stunned by the view and the peacefulness, and awed by the construction of the house and barn! We are so looking forward to photographing Mallory and Jared's wedding day later this year!
At the Norway Center Church, below. We loved the lush green fields surrounding the iconic and quaint little church.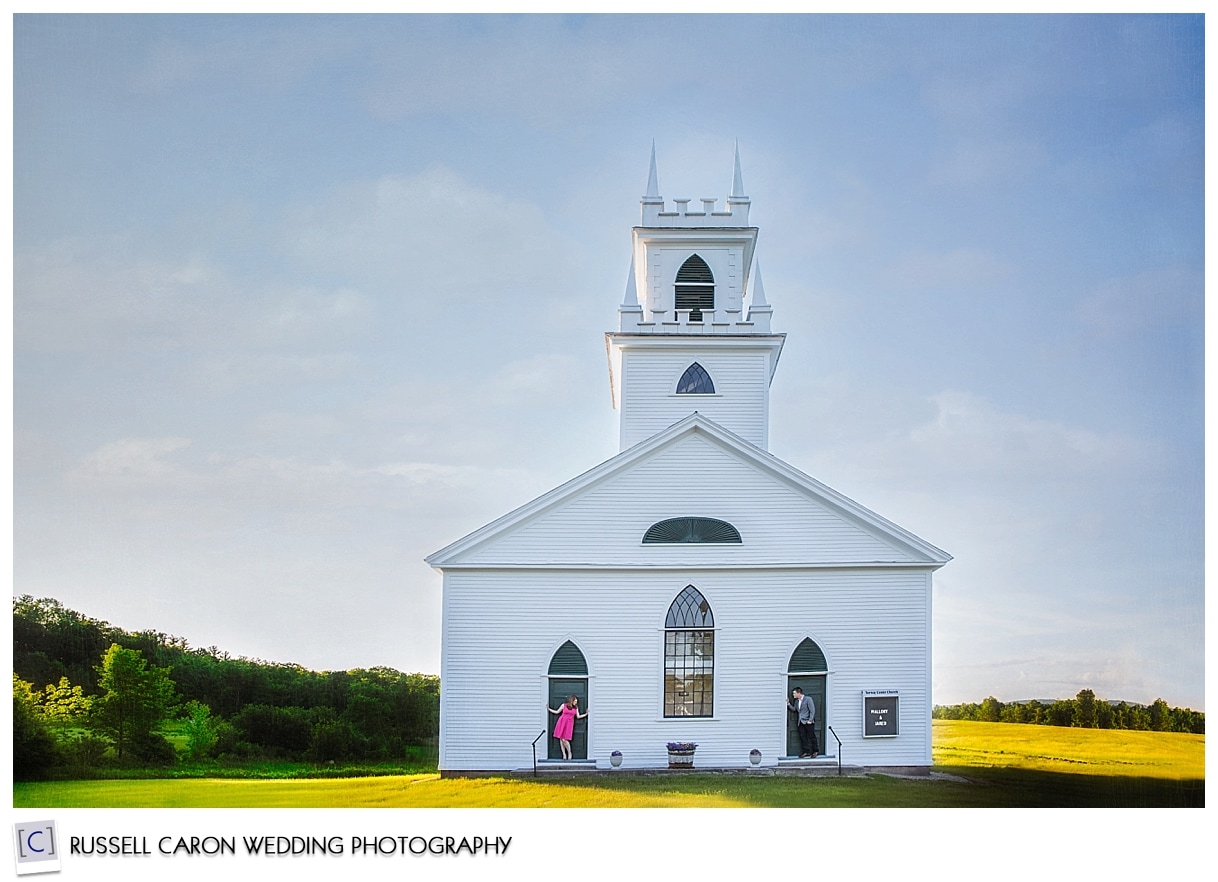 There are several beautiful shops on Norway's Main Street, and we began our photo session at a lovely yarn and wine shop, Fiber & Vine, below left. Mallory and Jared, walking down Main Street, below right.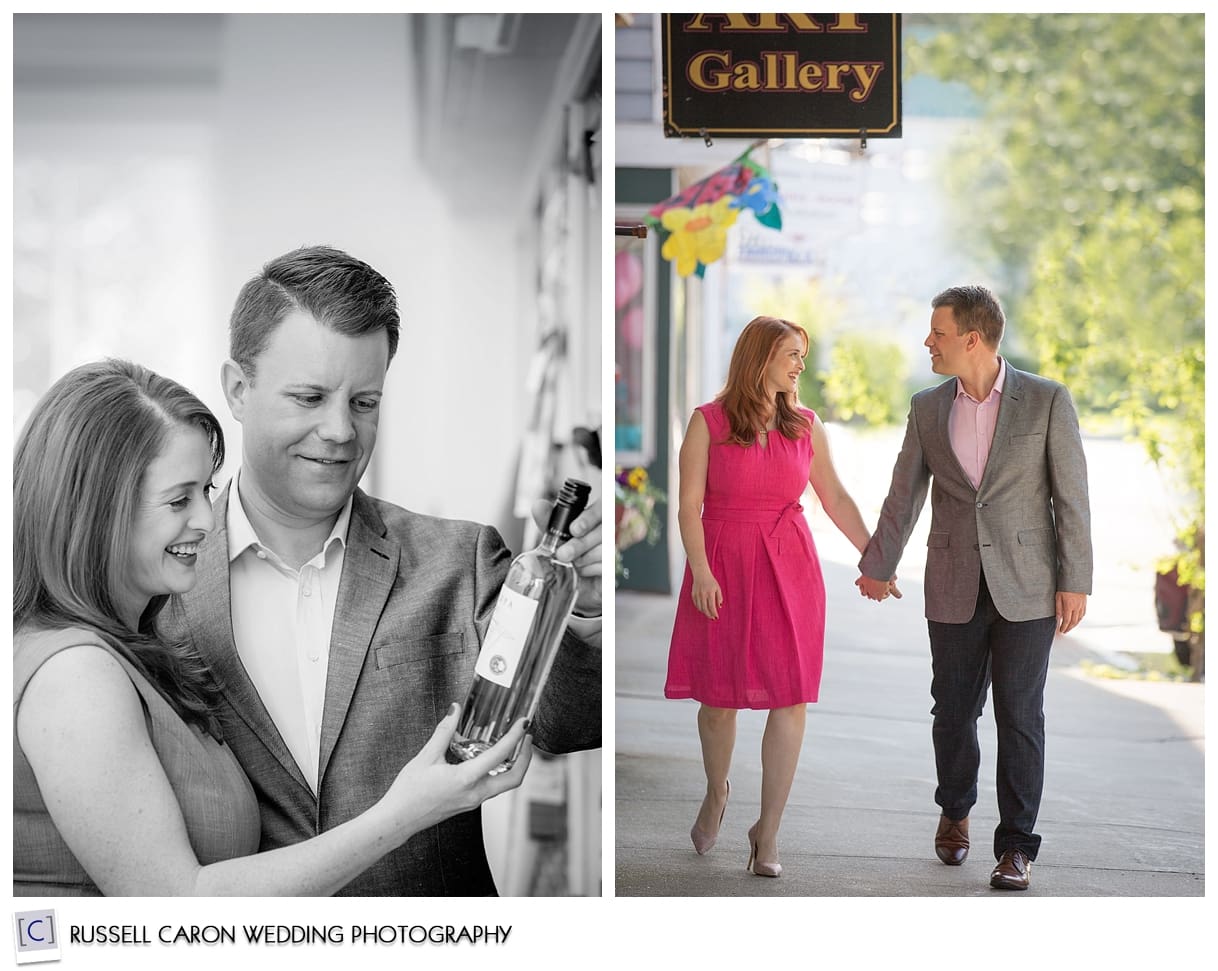 We pretty much had Main Street all to ourselves! Below. We loved the brick buildings and architecture, and the storefronts were a colorful backdrop for Mallory and Jared.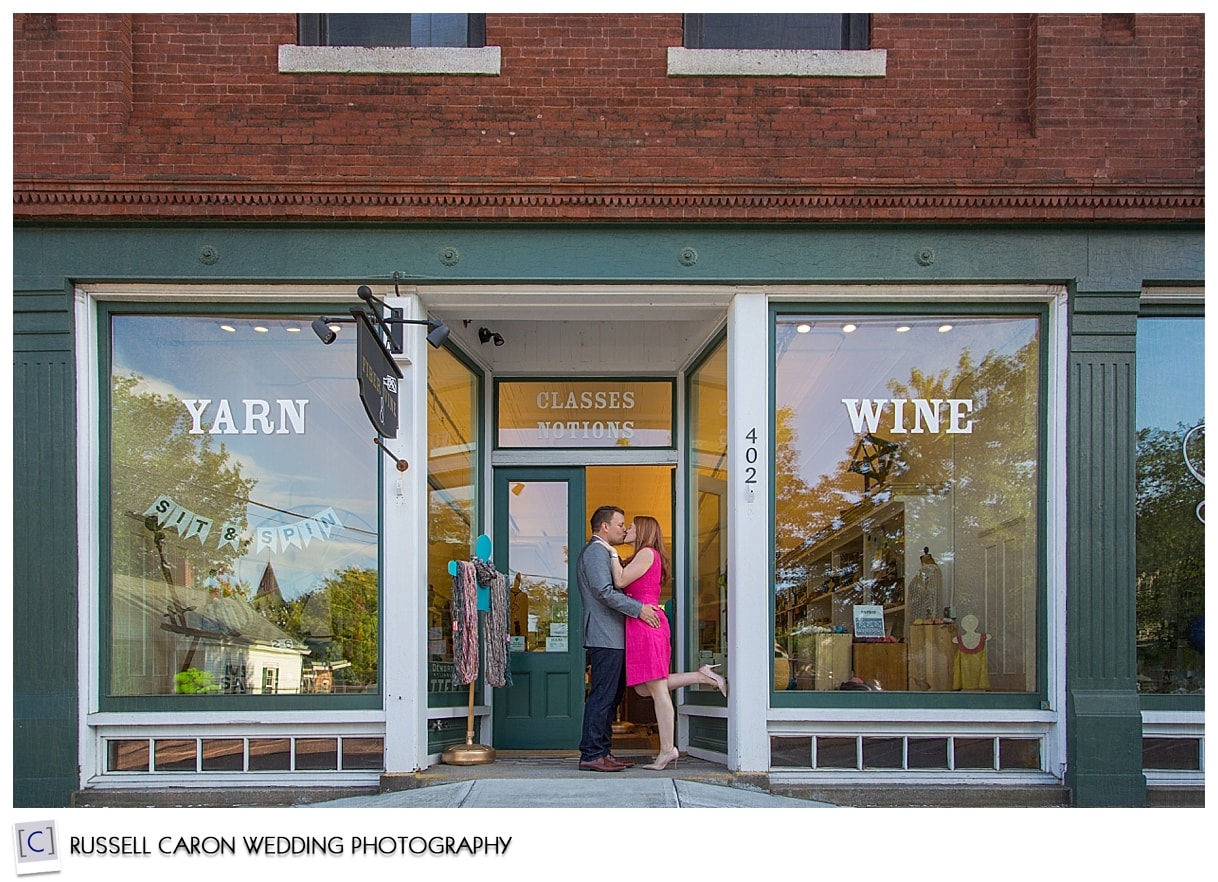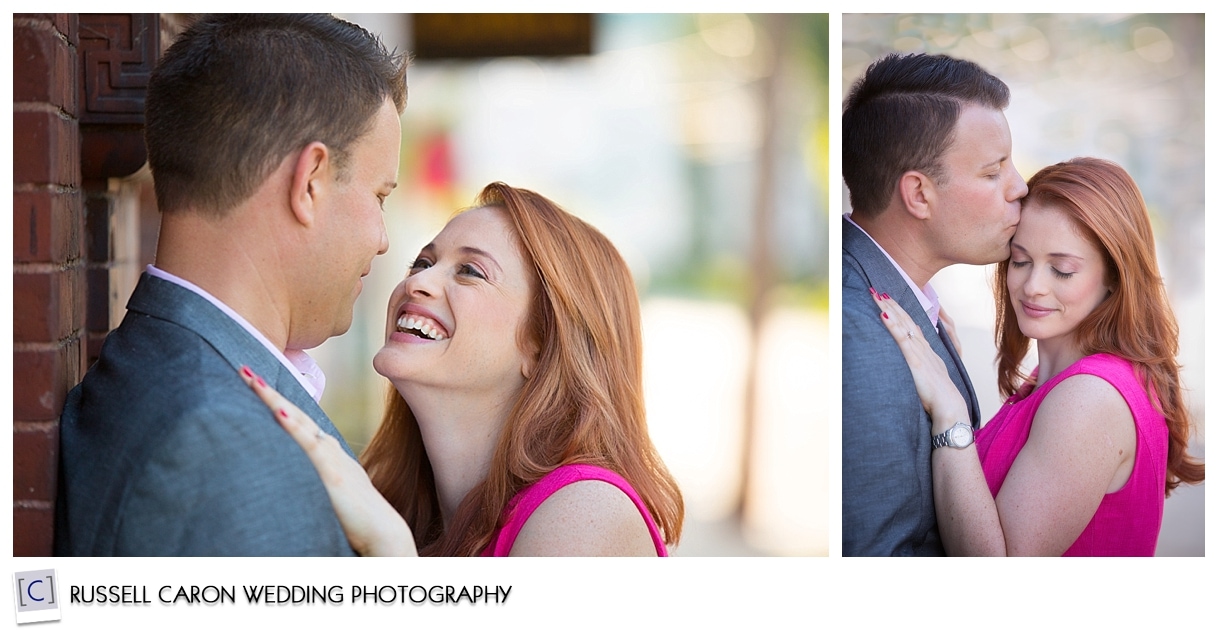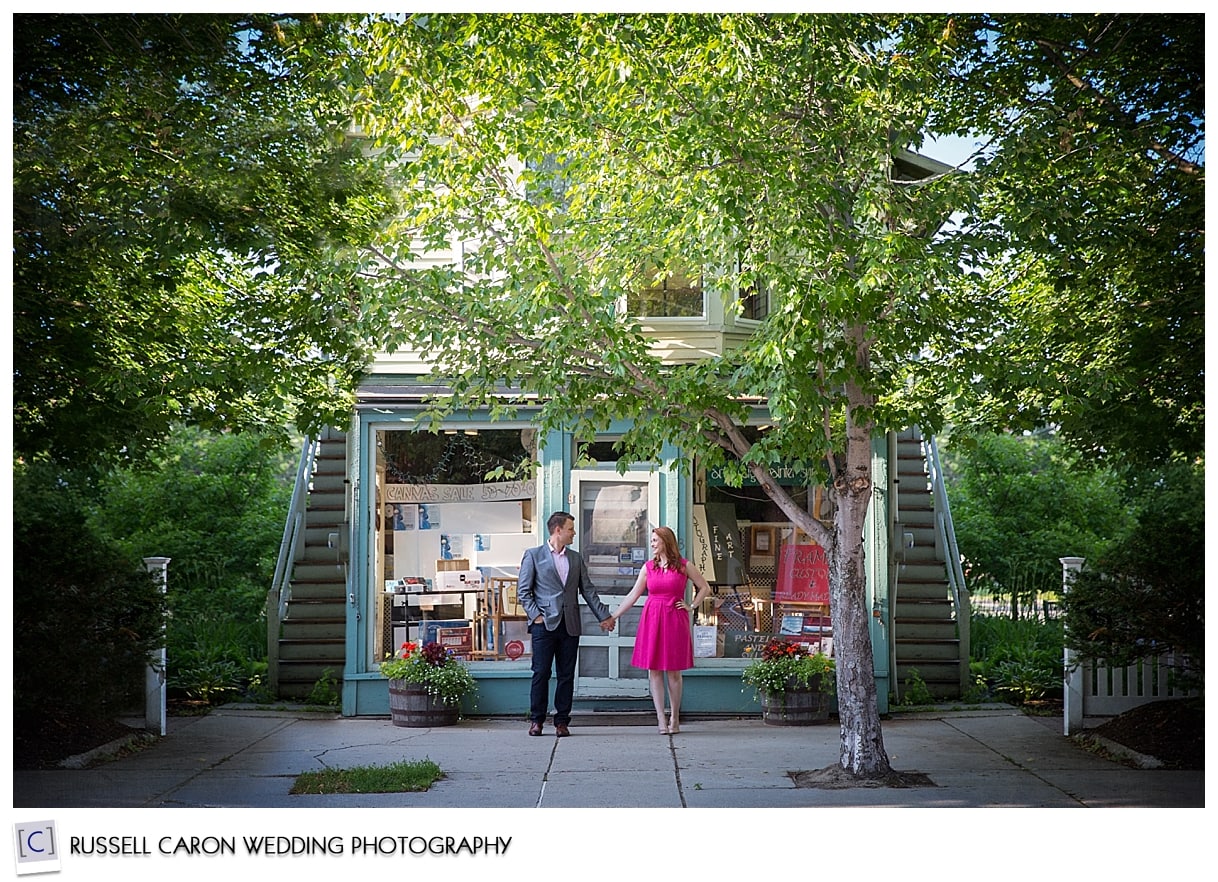 A quiet moment on the steps of a Main Street business, below.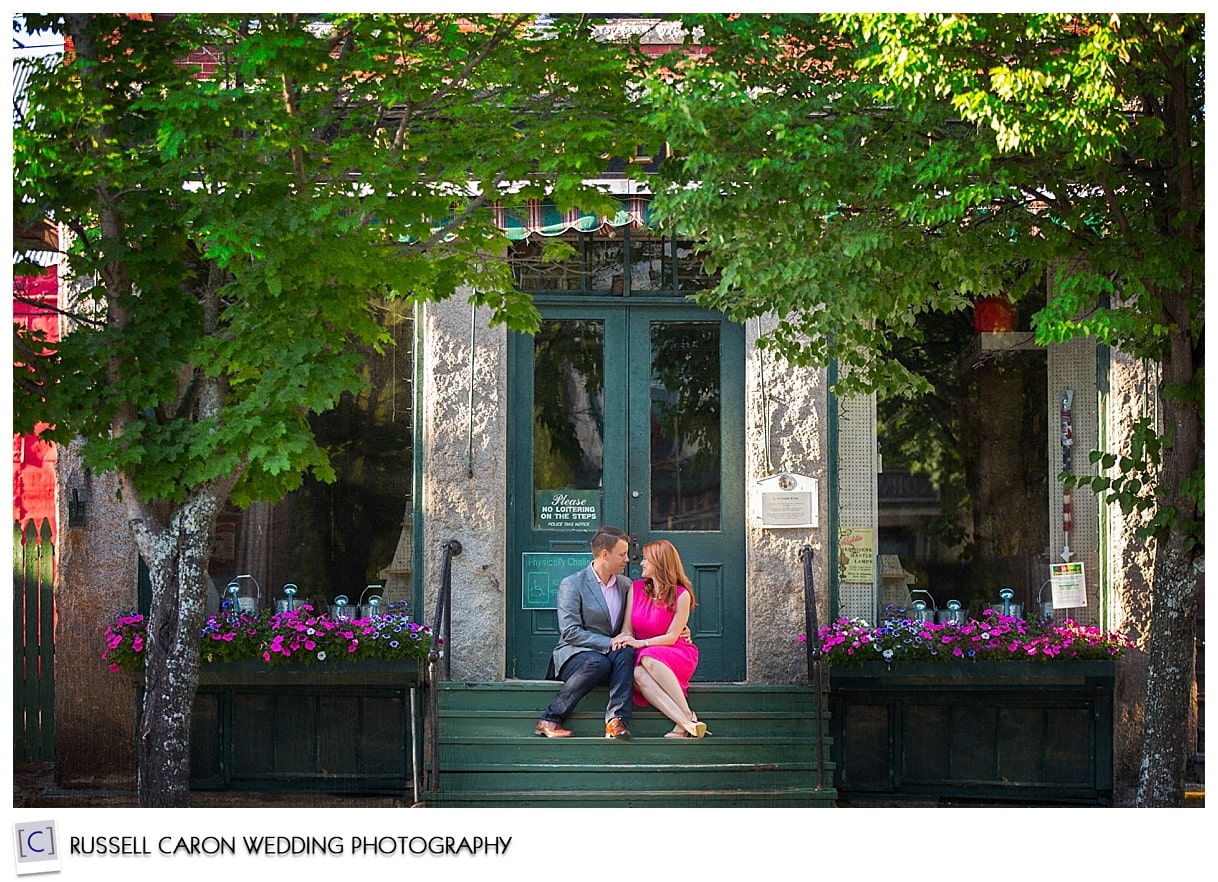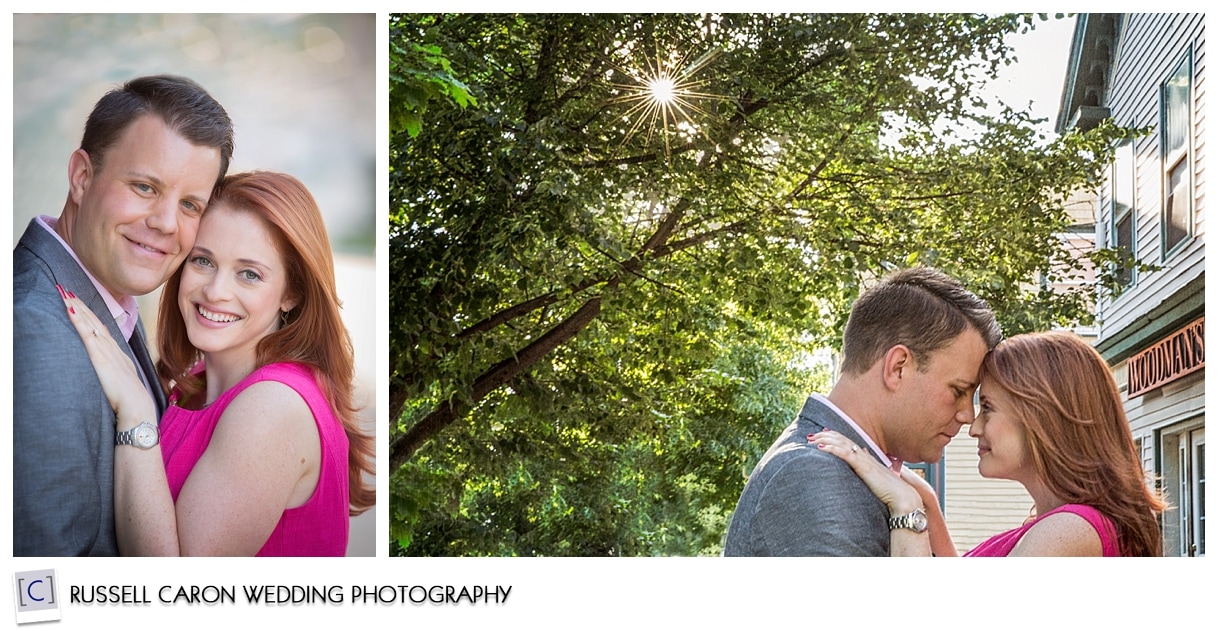 Jared told us how his mom's first job many years ago was in the store they're standing in front of in the below image.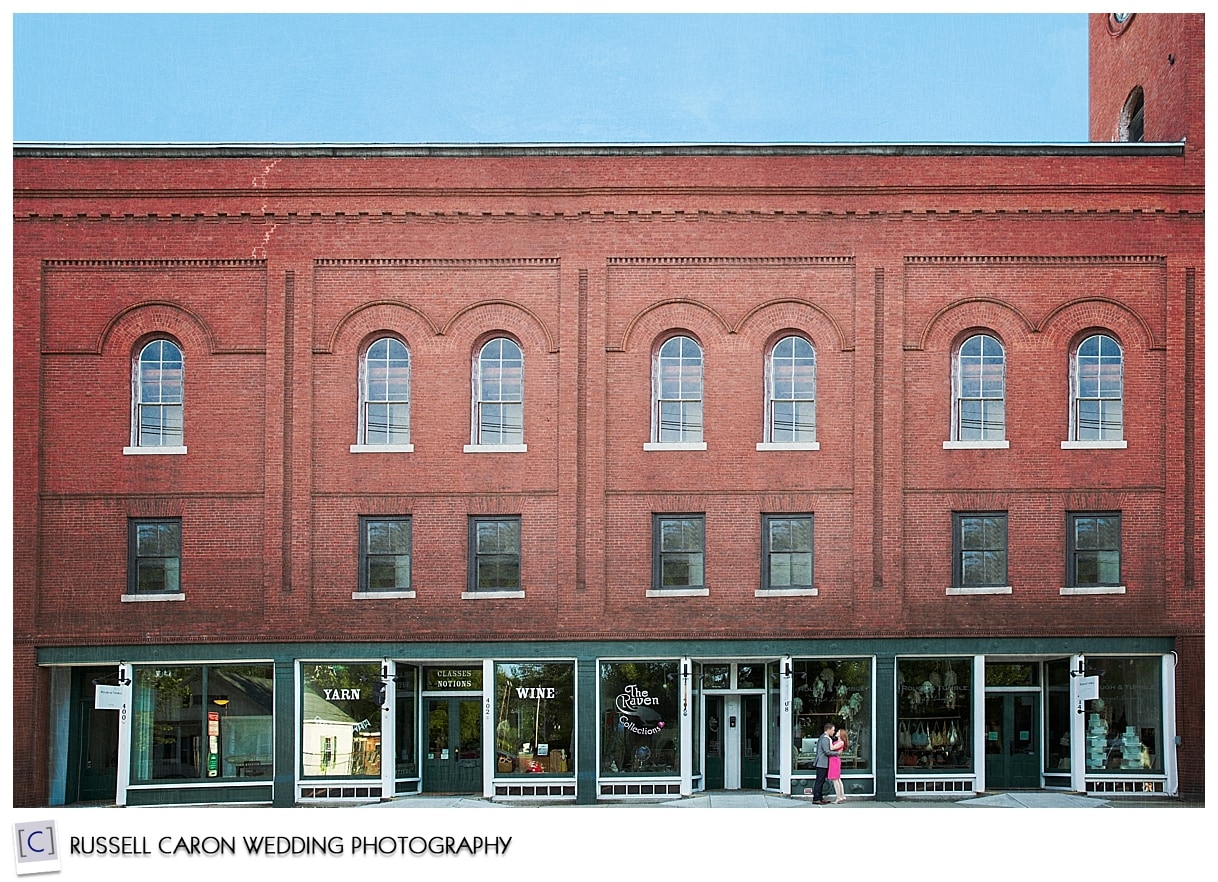 We love dramatic cloud photos! Mallory and Jared at Pennesseewassee Lake, below.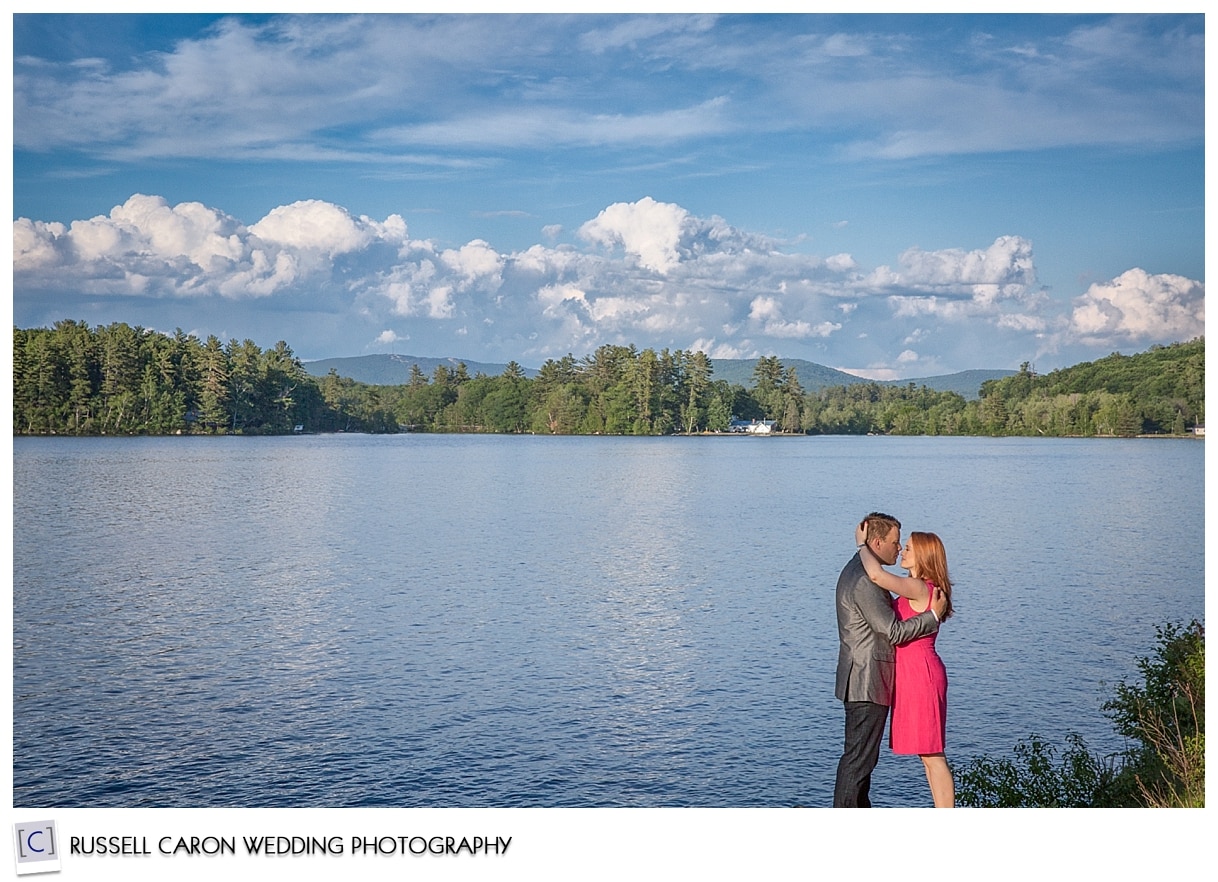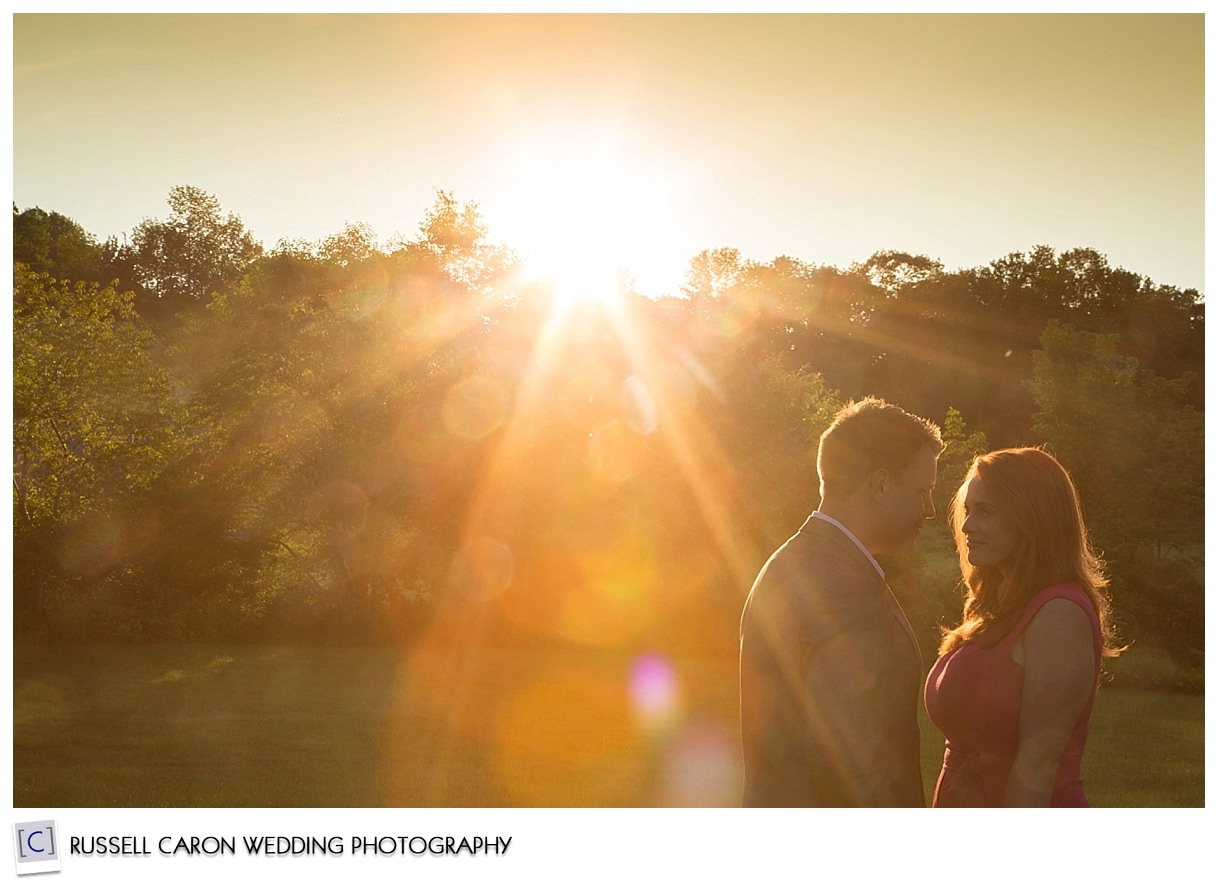 As the sun started to set, we found pretty light in a farmyard pond.  And, sunsets from the grounds of Granite Ridge are pretty darn spectacular.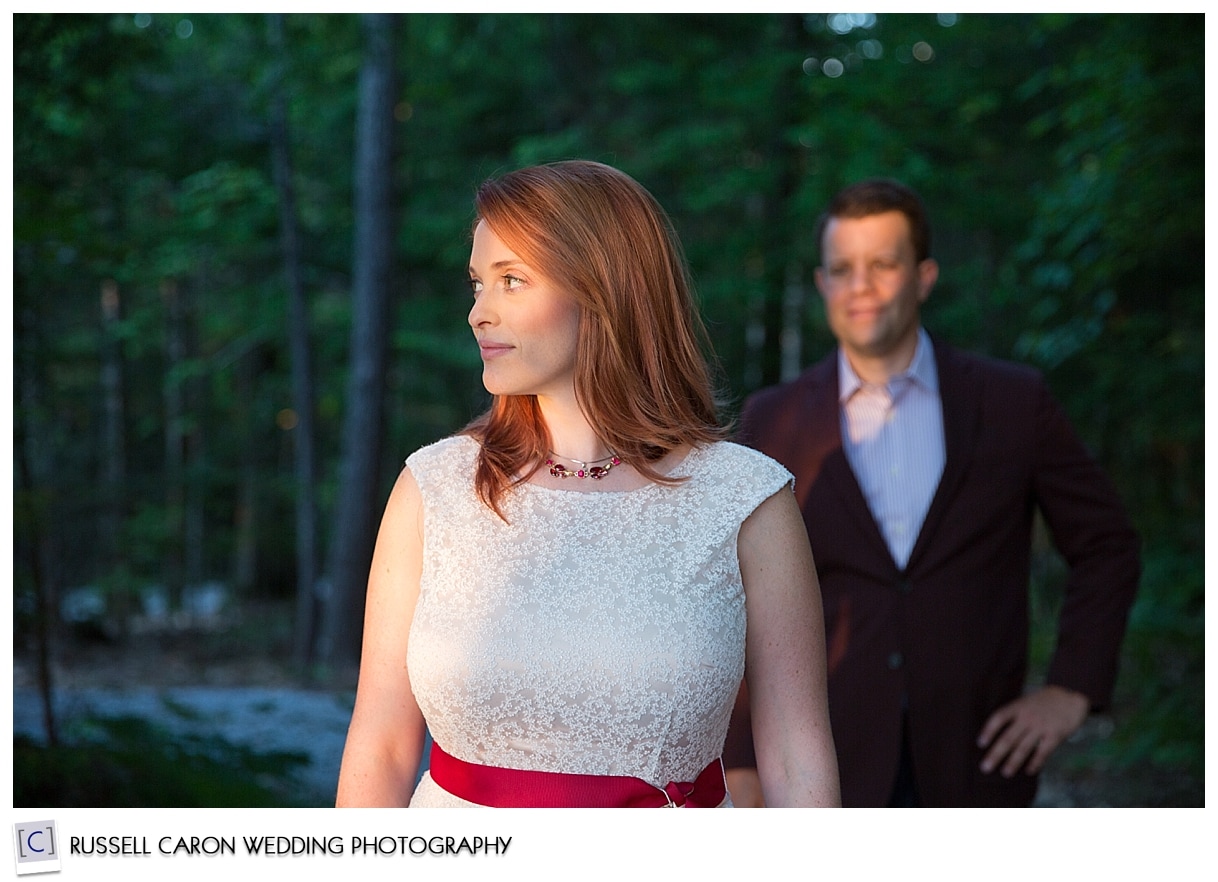 More sunset images from the summit of the mountain where Granite Ridge is located, as seen in the remaining below panels.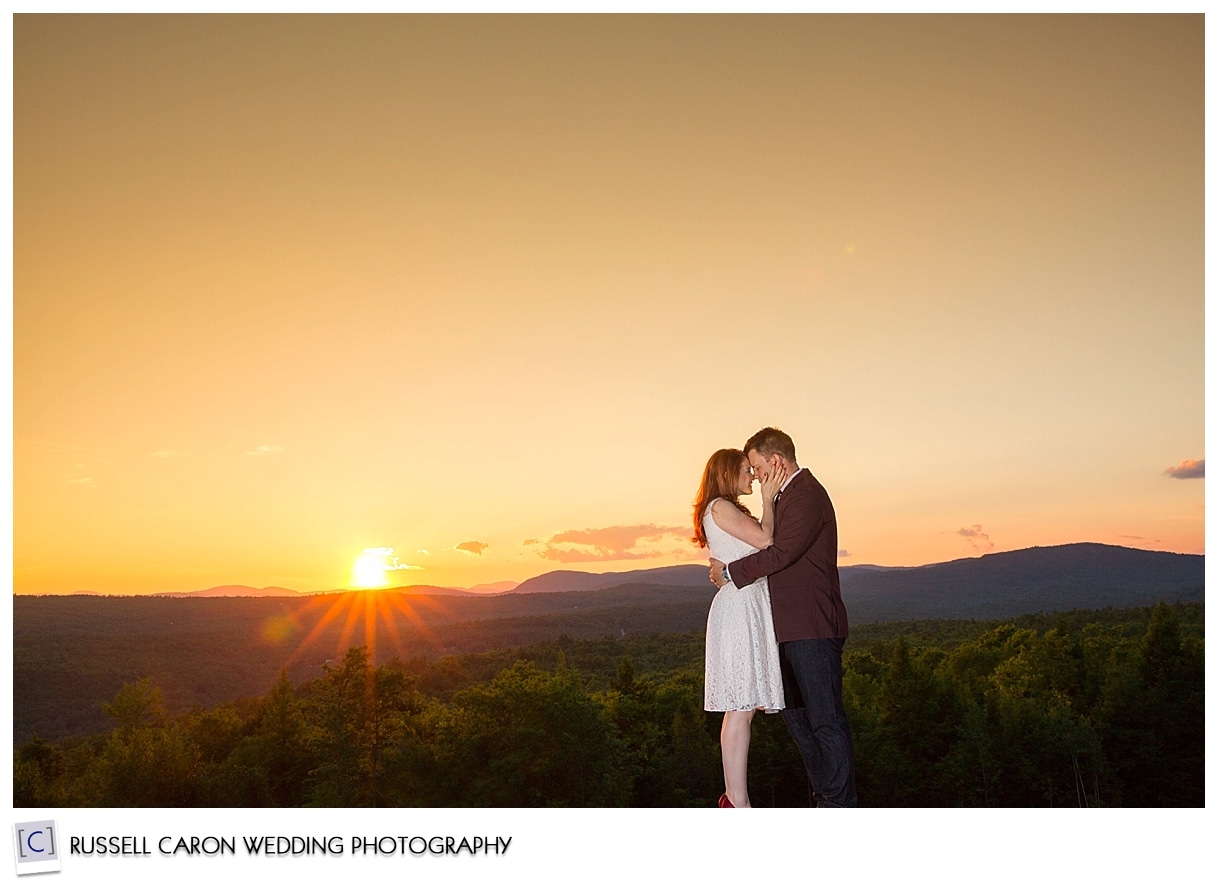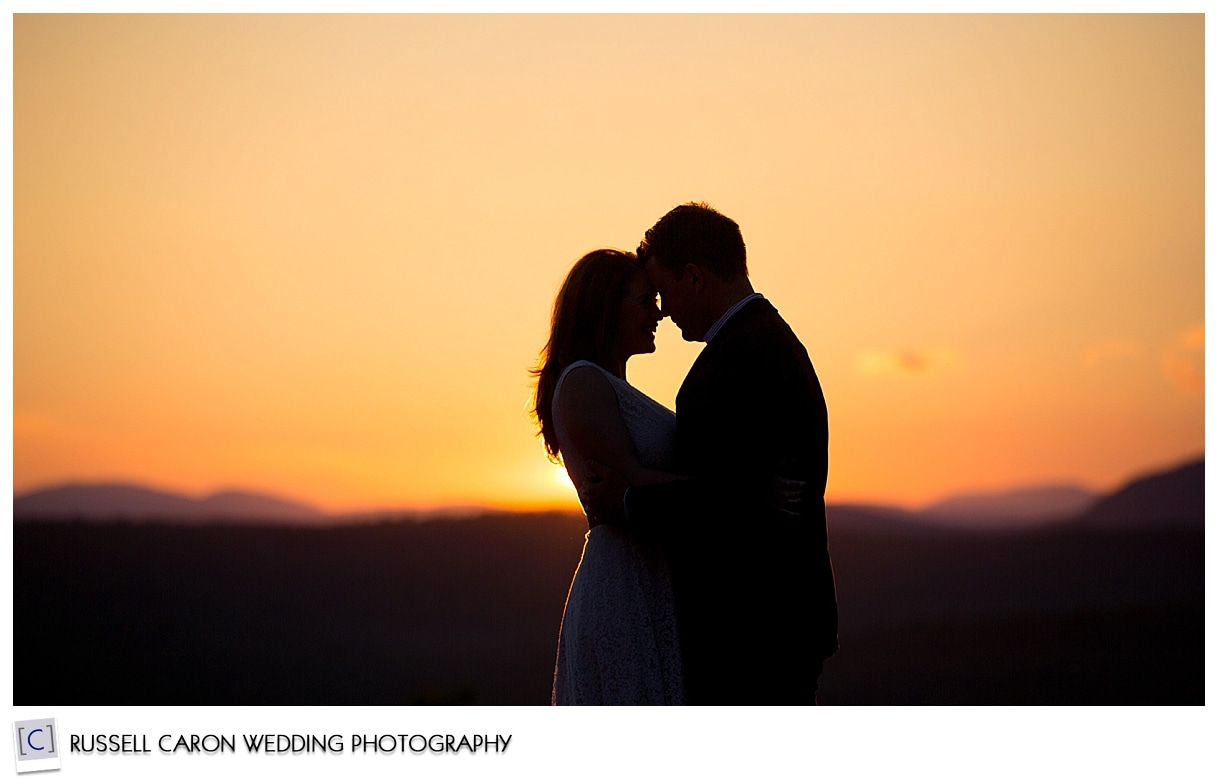 Mallory and Jared are one of those couples that you feel so easy and comfortable with. Their excitement was infectious and we find ourselves wishing that October would hurry up and get here! Well, we don't want to wish this beautiful summer weather away…suffice it to say that we just can't wait for their wedding day!
Maine engagement photography artists, Russell Caron Wedding Photography, offer engagement sessions with all of their wedding photography packages. Let us join your wedding and help in creating the perfect memories of your big day. For more information, please contact us right away!