Elegant Wedding Images Countdown | 30 & 29 | The Top 50 Images of 2015
Our look-back over an entire year of beautifully elegant wedding images. Our couples make this a very tough choice for us as we always have many favorites. We use our memories of the moment along with the photographic story-telling, impact, and emotion to define these many favorites.
Today is December 11, 2015 and that means we are announcing our #30 and #29 elegant wedding images countdown in the Top Photos of 2015!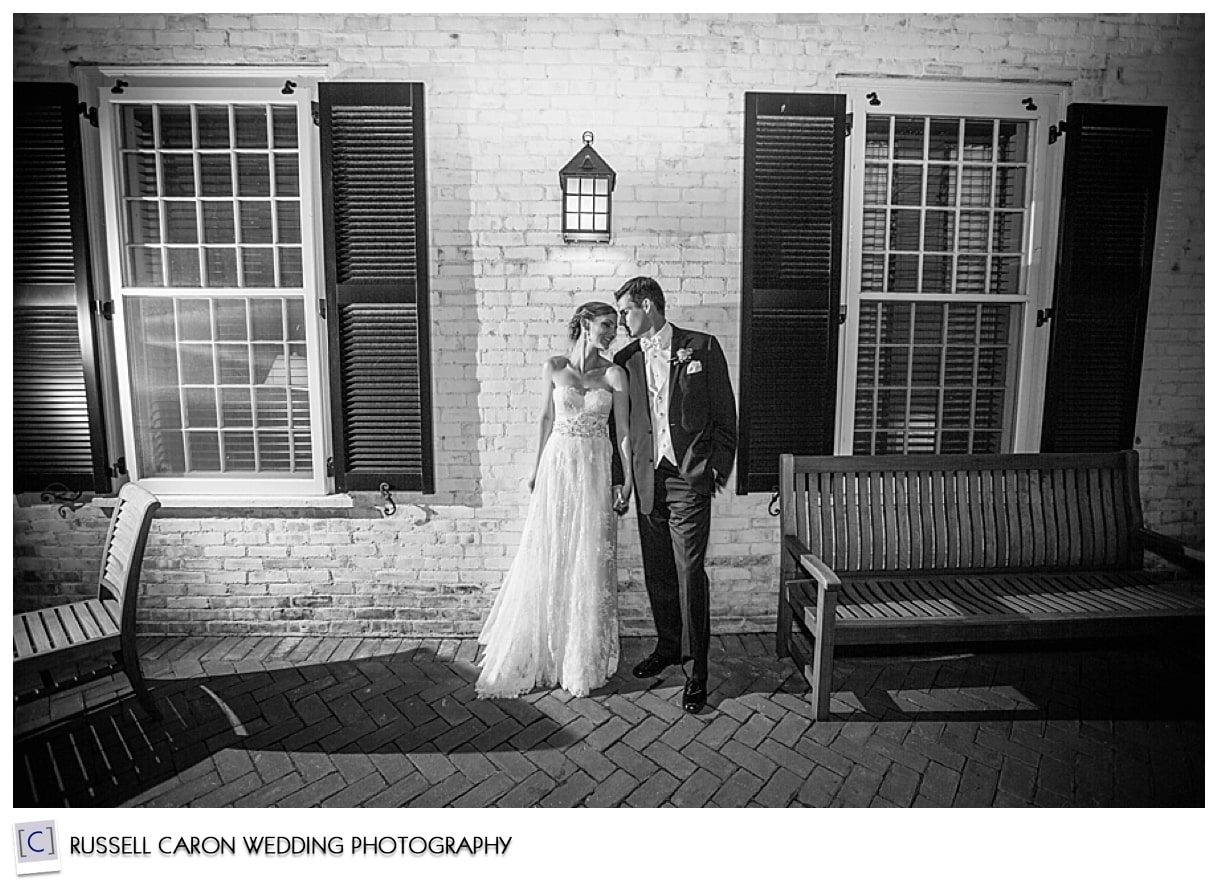 #30
Leah and Will had a gracious, elegant, classically lovely wedding filled with close friends and loving family in Amherst, MA in July. It was a perfect day all around (you'll get one more peek within the week of a place we were at earlier in the day!) and this was a perfect point of the evening to capture a romantic moment at the front of their reception venue, the Lord Jeffrey Inn. We're pretty sure this will be one of this couple's most iconic memories of their wedding day for generations to come. The best photos of Leah and Will's day can be seen here at New England Wedding.
Photograph by: Russell Caron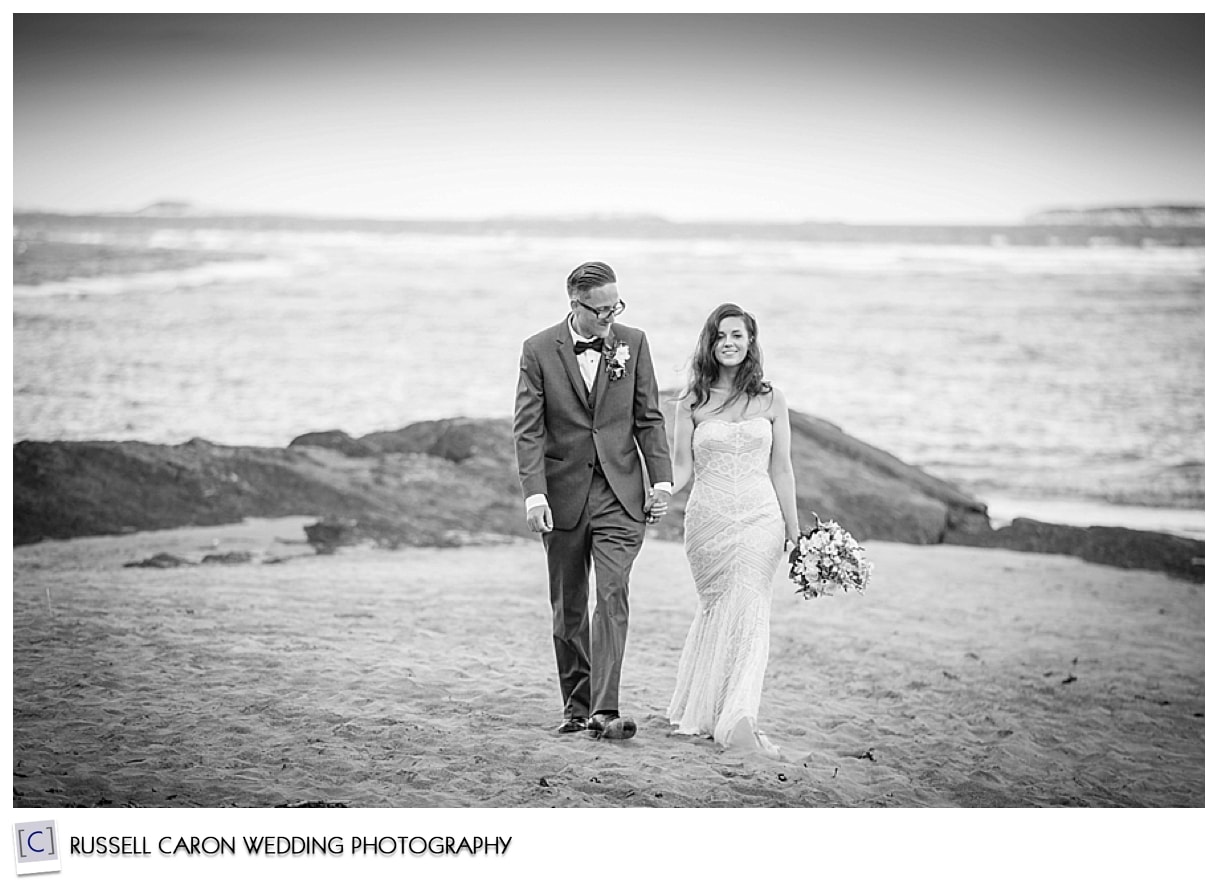 #29
Oh that gown!  Another amazing wedding day all around for Ali and Mitch in July in coastal Maine. Vast open areas of beautiful waters as the Kennebec River prepares to meet with the mighty Atlantic Ocean created lots of cool breezes on this summer evening. It created the perfect place for a quiet walk for the black and white portrait taken with our long lens before their reception at the private, rustic, and just-prefect Small Point Club. Our favorite photos of Ali and Mitch's day can be viewed at Coastal Maine Wedding.
Photograph by: Russell Caron
Stay tuned for more of our elegant wedding images countdown from the Top 50 of 2015! Tomorrow will feature two more incredible photographs, our #28 and #27…each day we're getting closer to the #1 spot!
Russell Caron Wedding Photography puts the fun into wedding photography for Maine wedding couples. Feel the love as this dynamic pair effortlessly capture each of your cherished moments, producing natural poses and unparalleled art for your special day. For more information, please contact us right away!