Fabulous Wedding Photos Countdown | 28 & 27 | The Top 50 Images of 2015
More from our fabulous wedding photos countdown! From Newton, Massachusetts, in a gorgeous classic Catholic church, to the Eastern Trail in Scarborough, ME, a peaceful walking that is part of the Eastern Trail system, our travels let us find the most interesting and most beautiful subjects and places in which to photograph them.
Enjoy the diversity between these two photos, for December 11, 2015, these are our #28 and #27 fabulous wedding photos of 2015!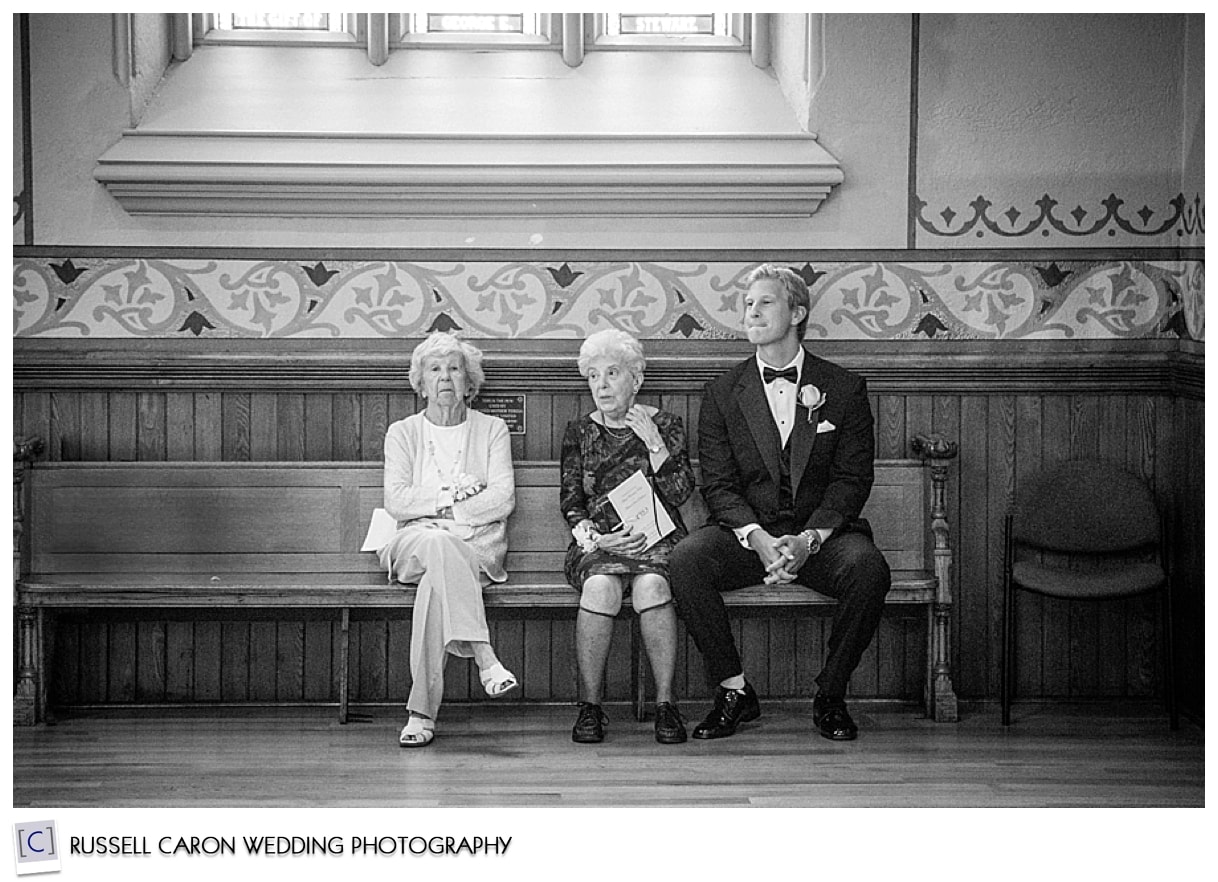 #28
Liz loves looking for moments like this, captured completely candidly, and this was this case at Ashley and Mike's June wedding in Newton, Massachusetts. We had so many to pick from at this wedding, from the gorgeous bride and handsome groom to the Newton Fire Department ladder truck (Mike is a firefighter in the city) awaiting their exit, but this one, photographically spoke to us the loudest. Three people, two close family members and the best man, sitting on a bench at Our Lady's Church in Newton, MA,  just before the wedding ceremony. Each is deep into their own thoughts as to what's coming up next. Only one seemed to notice Liz taking the photograph. We just love this. Take a look at Ashley and Mike's Wellesley wedding for more of their wonderful day.
Photograph by: Liz Caron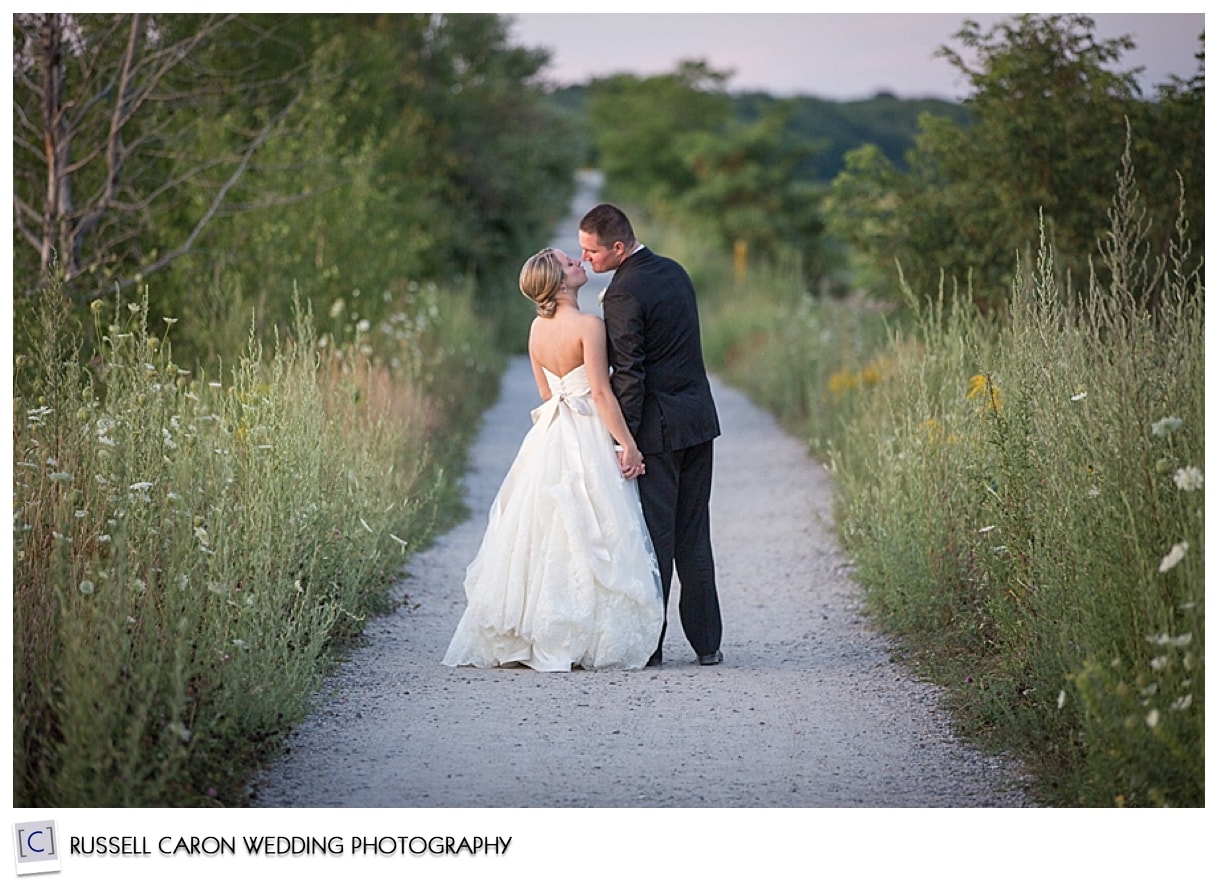 #27
Hannah and Mike appeared this past Tuesday (the snowy engagement photo at the Amtrak station) as our #35 shot of the year. Their wedding day generated this (OK-and one more yet to come!) Top Photo of 2015 for us, taken at the Eastern Trail as we stepped out of the nearby Landing at Pine Point (where their wedding reception was happening) for a few quick shots at sunset. This was taken during that magic-few-minutes of perfect light at dusk, and while we may have directed them where to go and what to do (kiss, of course!) this moment is totally real, and a total perfect moment for these two. The idyllic path leading to the future puts the finishing touch to this soft, dreamy photograph. Hannah and Mike live in North Carolina but this part of Maine will no doubt forever be special to them. It's our #27 favorite! This link to Hannah and Mike's Landing at Pine Point wedding, might give a clue as to what other photo of theirs may be on
Photograph by: Russell Caron
Stay tuned for more of our fabulous wedding photos countdown from the Top 50 of 2015! Tomorrow will feature two more incredible photographs, our #26 and #25…each day we're getting closer to the #1 spot!
Russell Caron Wedding Photography puts the fun into wedding photography for Maine wedding couples. Feel the love as this dynamic pair effortlessly capture each of your cherished moments, producing natural poses and unparalleled art for your special day. For more information, please contact us right away!