Maine Destination Wedding | 2014 Photo Contest Finalist
The Maine Wedding Company's, Maine Destination Wedding of The Year Contest for 2014, includes a Russell Caron Wedding Photography wedding in the Top 8! We'd love to have you vote for Crystal and Kyle's June 2014 wedding as your favorite! Please help us win Maine Destination Wedding of the Year honors!
The following image just barely hints at all the wonderful things going on, on this particular day. A close-knit couple all-so-perfect for each other, a gorgeous Maine destination wedding location at the Inn at Ocean's Edge in beautiful Lincolnville, Maine, just beyond the Camden Hills, and the gift of time from Crystal and Kyle to let us do our thing at as many locations, in a reasonable length of time before the wedding, as possible.
Before chatting much more, let's give you the link to vote for Crystal and Kyle HERE. You'll just need to scroll down just a tiny bit to Finalist #3…  you can vote as often as you and your friends wish. The good part is, that the popular vote counts for about half the final vote. Thanks very much!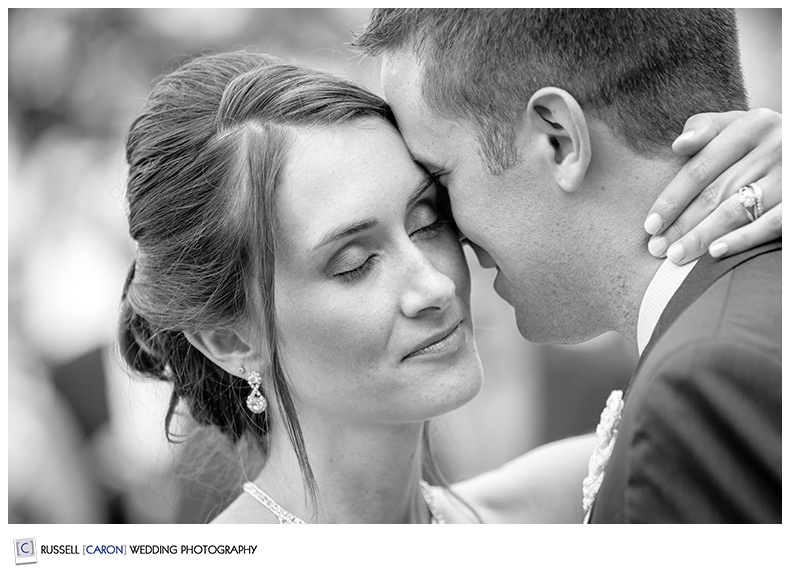 We'd of course like to think this wedding stands on its own because of the images Liz and I created with this Crystal and Kyle.  Let's look a few here.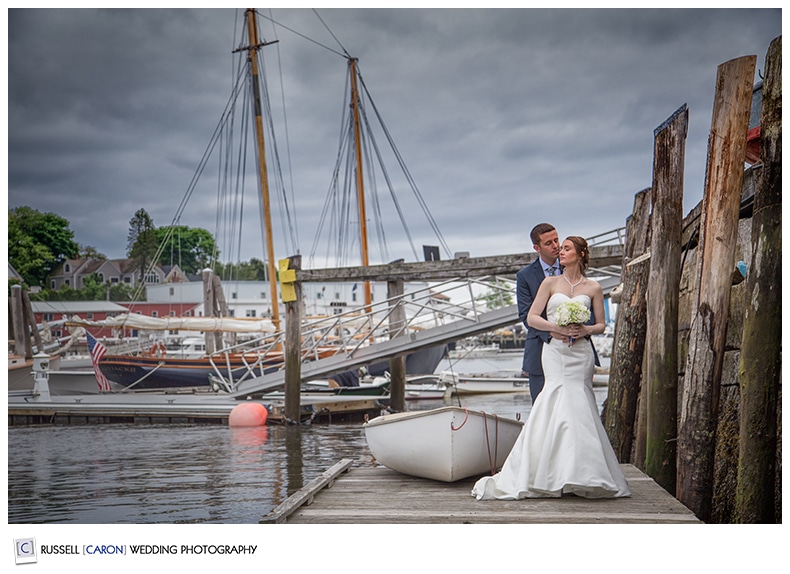 (above) Liz grabbed this great shot with the couple as Russ was working with them from above. Her angle proved best; getting them with the spectacular Camden Harbor background and the drama of the threatening clouds. Thankfully the outdoor event was not up-staged by the weather this warm June day. Did we mention how important it is to have two photographers cover a wedding?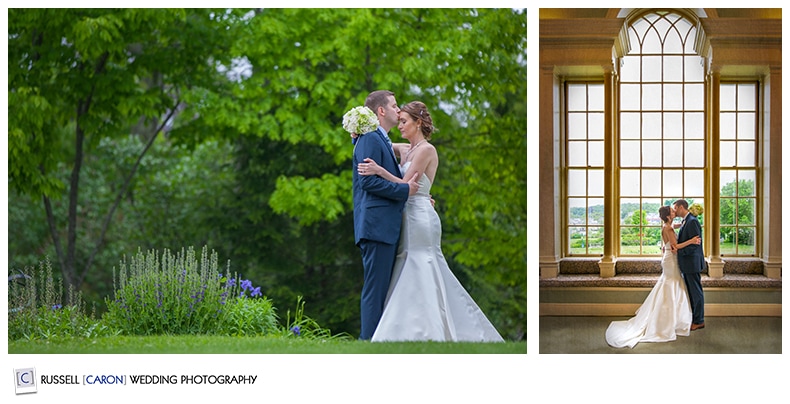 (above) At left, the grounds along Main Street. At right, the spectacular Camden town library. The upstairs reading room sports an amazing window just perfect for a classic shot like this.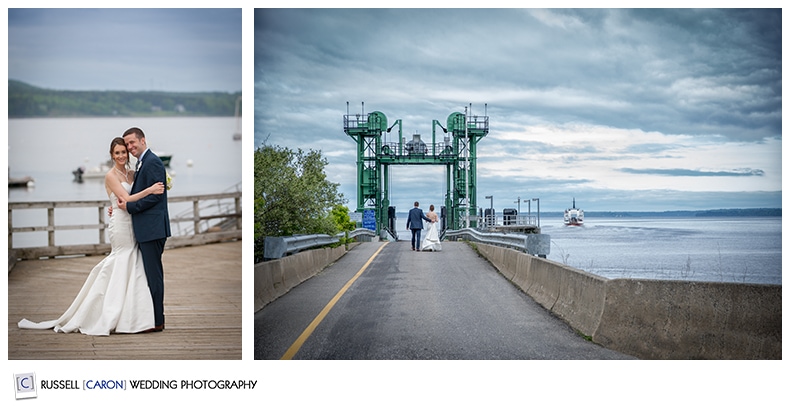 (above) We went to the places that Crystal and Kyle most wanted to go, and made some really cool storybook images in the process.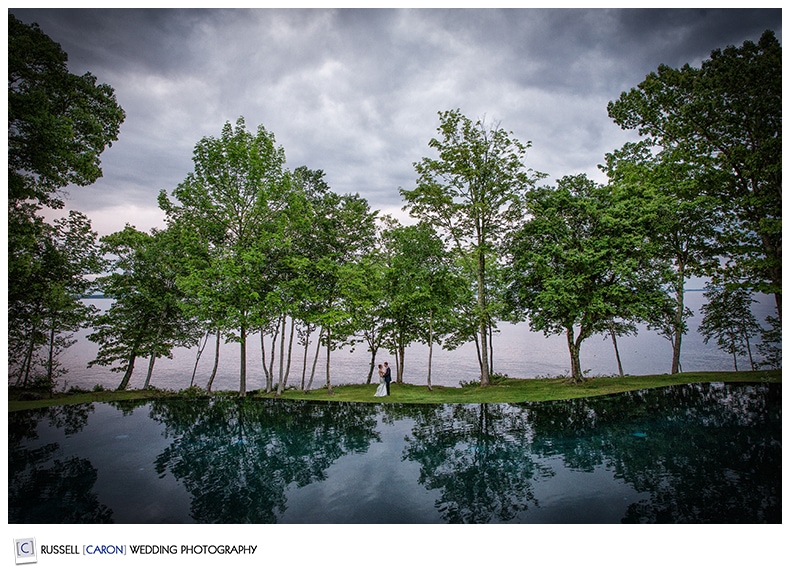 This, of many favorites of the day, is my personal favorite because of its uniqueness. Above is the very spot that Crystal and Kyle stood to be married a couple of hours before. It's in front of the infinity edge pool at the Inn at Ocean's Edge, and it's one of those quiet moments with dramatic skies and a surreal beauty that makes it one of those once-in-a-lifetime photos, especially for the bride and groom. We know how happy they are that they chose a Maine destination wedding, and we are too!
Are you having a Maine destination wedding? Let us join your team in creating beautiful memories of your wedding day. For more information, please contact us right away!