Old Industrial Spaces | Biddeford Mill Buildings
Desks sitting still, with an old yellowed crinkly log or inspection sheet on a hanging clipboard on a nearby wall. Clocks frozen in time. Beautiful hardwood floors with not much more than a layer of old fibers from the materials that were once used to manufacture blankets. Wheeled carts sitting empty. Old industrial spaces in Biddeford's mill buildings. Spaces that will some day, perhaps in the not-so-distant future, become new manufacturing space, or as likely, beautiful residences full of old charm and new amenities. Meanwhile, we've been having the privilege of photographing these vast areas of history in their as-is state. And where some may see the dust, the peeling paint, and only the sadness of the past that is no longer here, we see the beauty, the potential, and a new glory that lies ahead.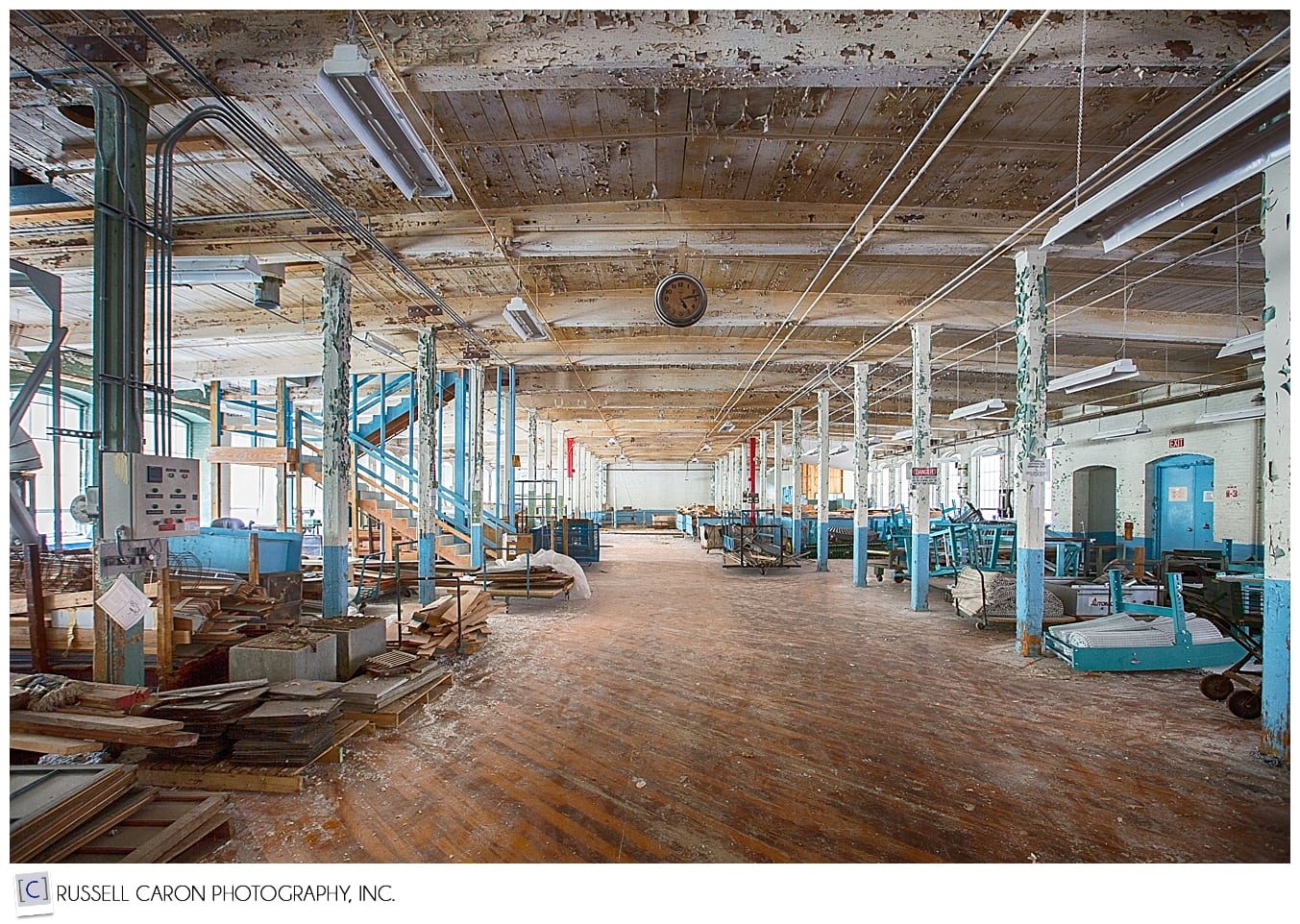 Around half of the over one million overall square feet in this particular mill complex has been re-purporsed with housing, retail, shops, dining, light manufacturing, and small businesses. The remaining half is a mixture of space that often looks like the above, below, and all the photos in this post.
Certain parts of this mill complex were used as recently as 2008; other areas were shuttered decades prior. A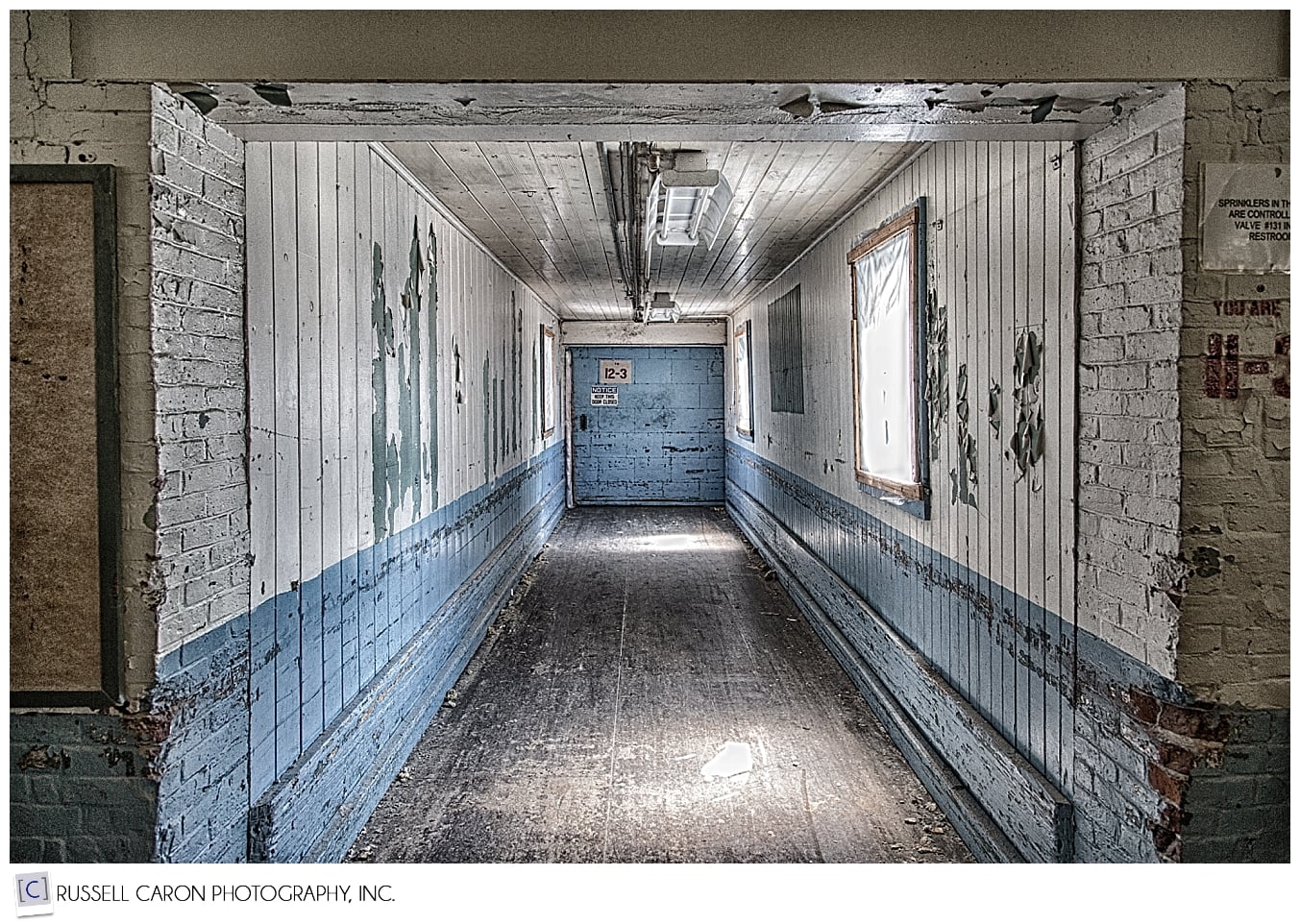 Above, one of many "bridges"; overhead enclosed catwalk-type hallways that lead from one mill building to the same floor level on an adjacent building.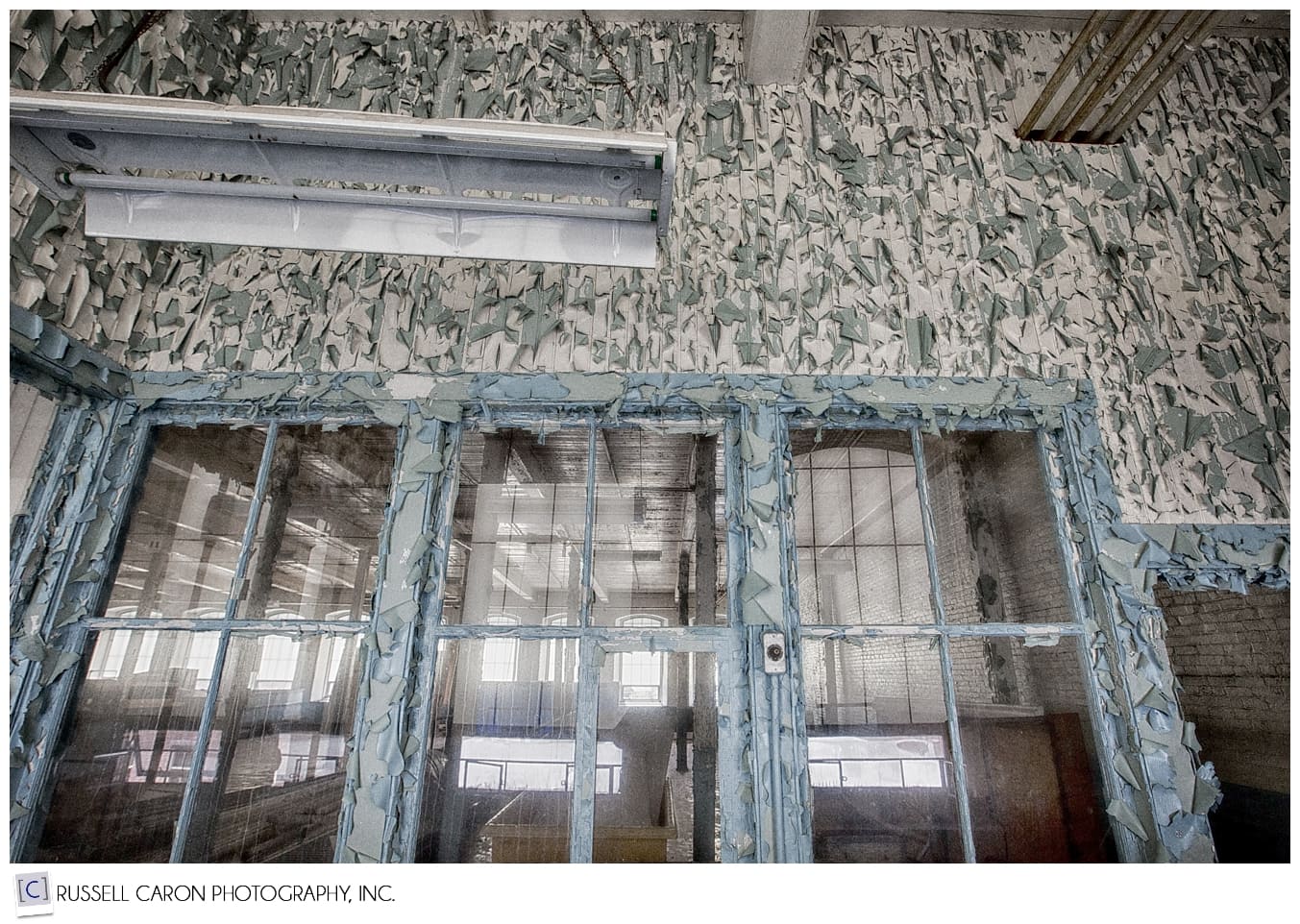 Above and below: you just have to love the beauty of peeling paint! Below, an old break room. Through the window straight ahead in the shot was a smoking room.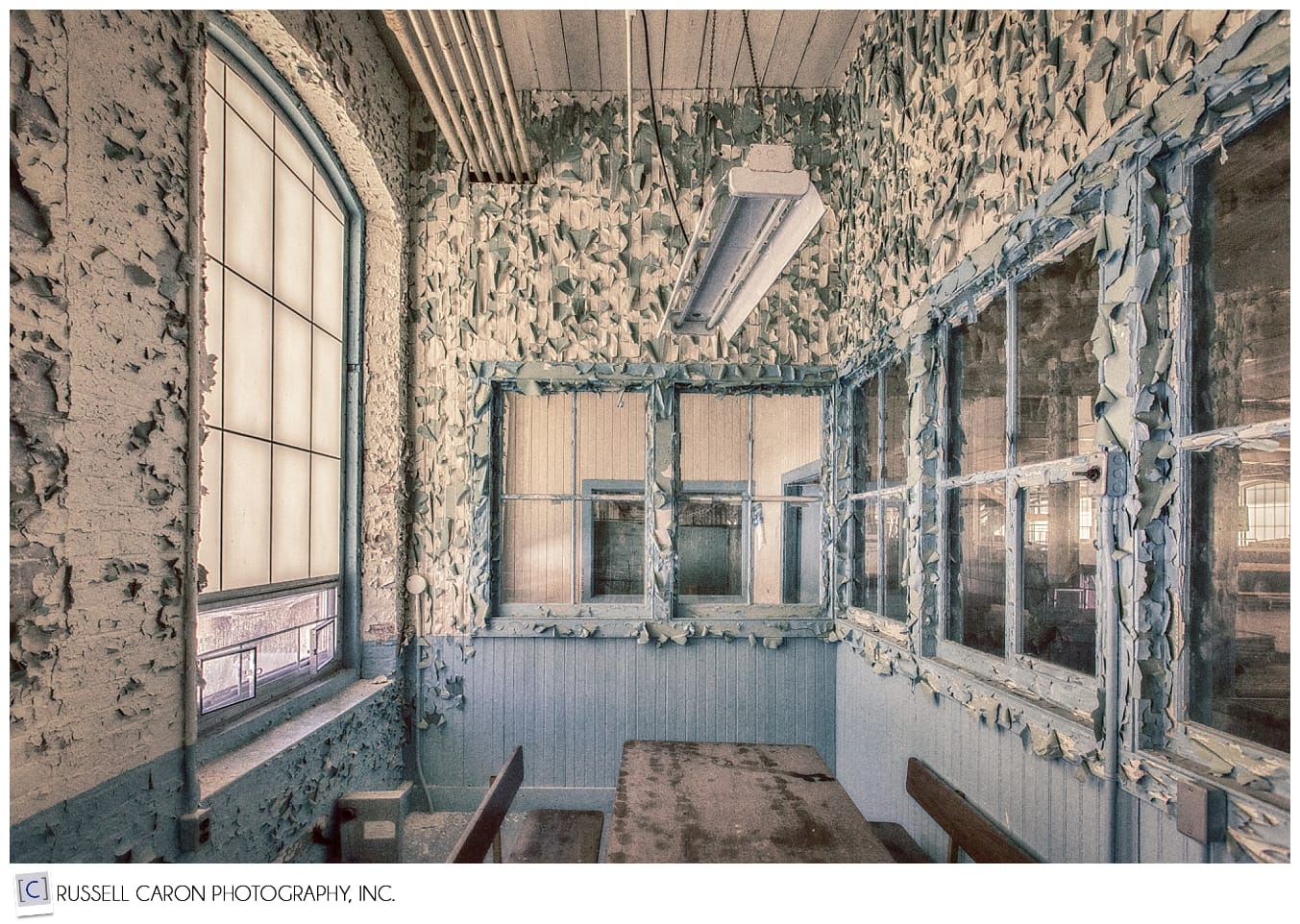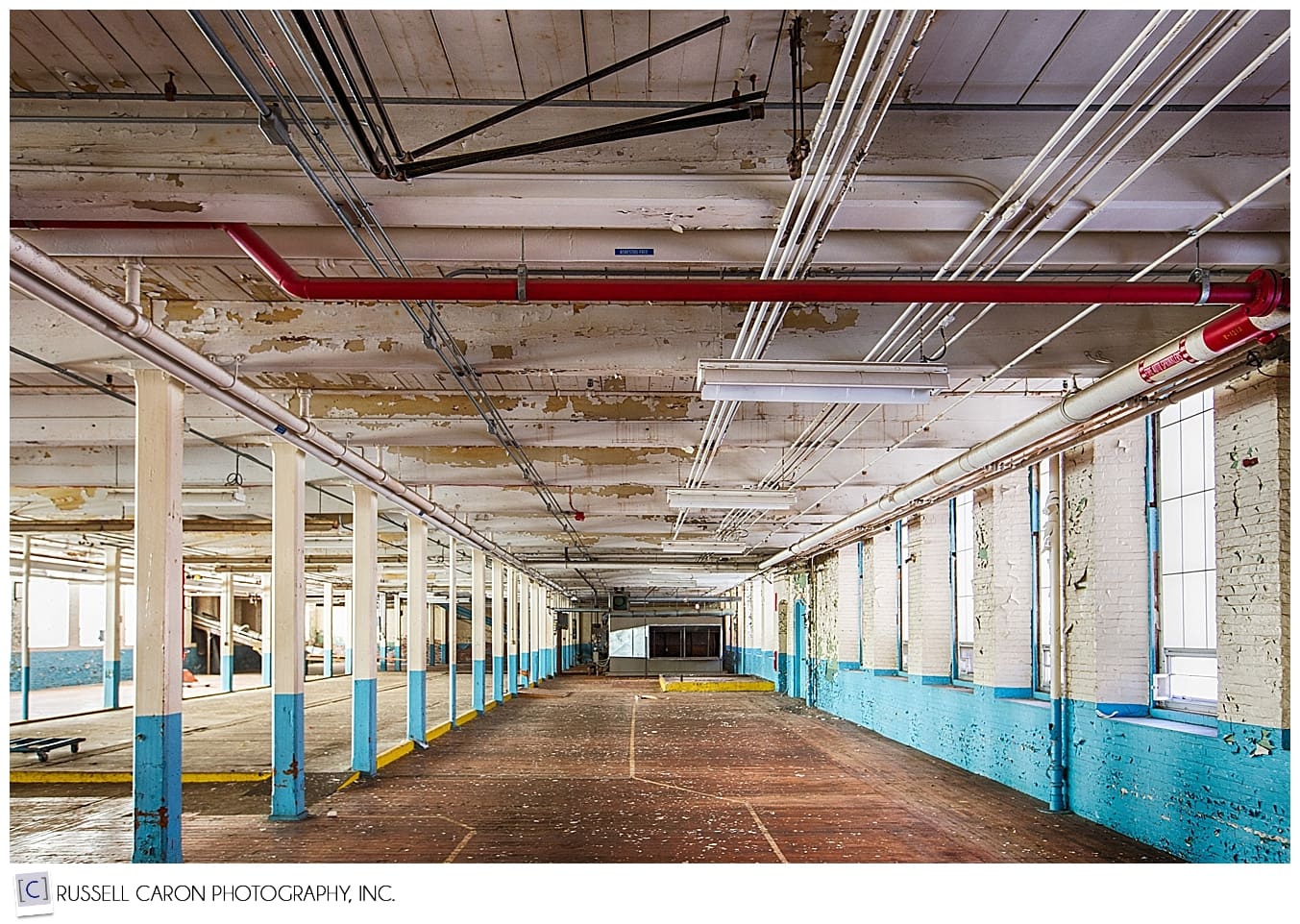 Why the restrooms (below and following) are so photographically interesting is something we're not sure about. It must be the light.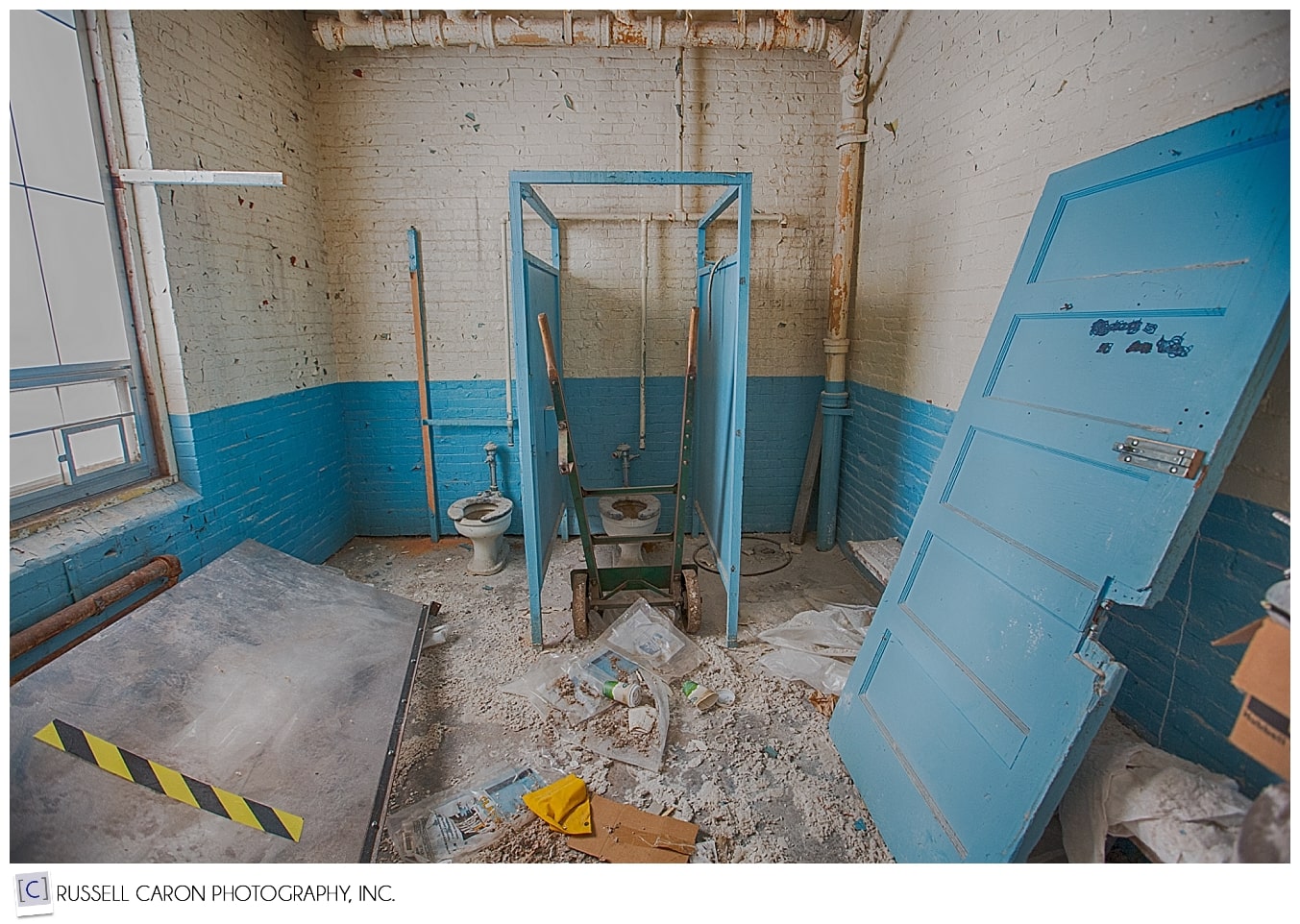 We love the fact that there is still tissue in the dispensers.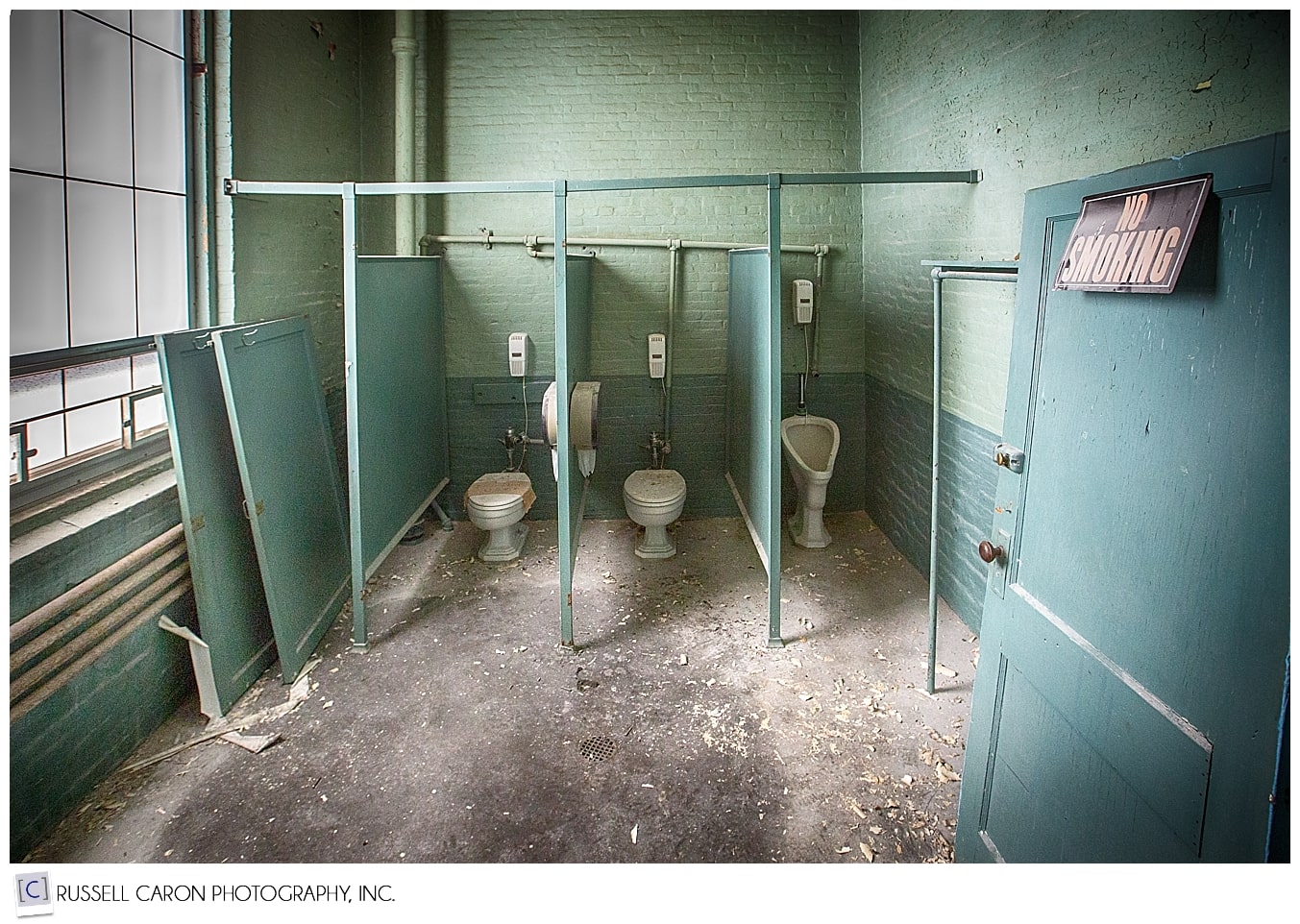 Hardware from a maintenance shop parts bin. And hardware that sat outside in the lower of these two photos.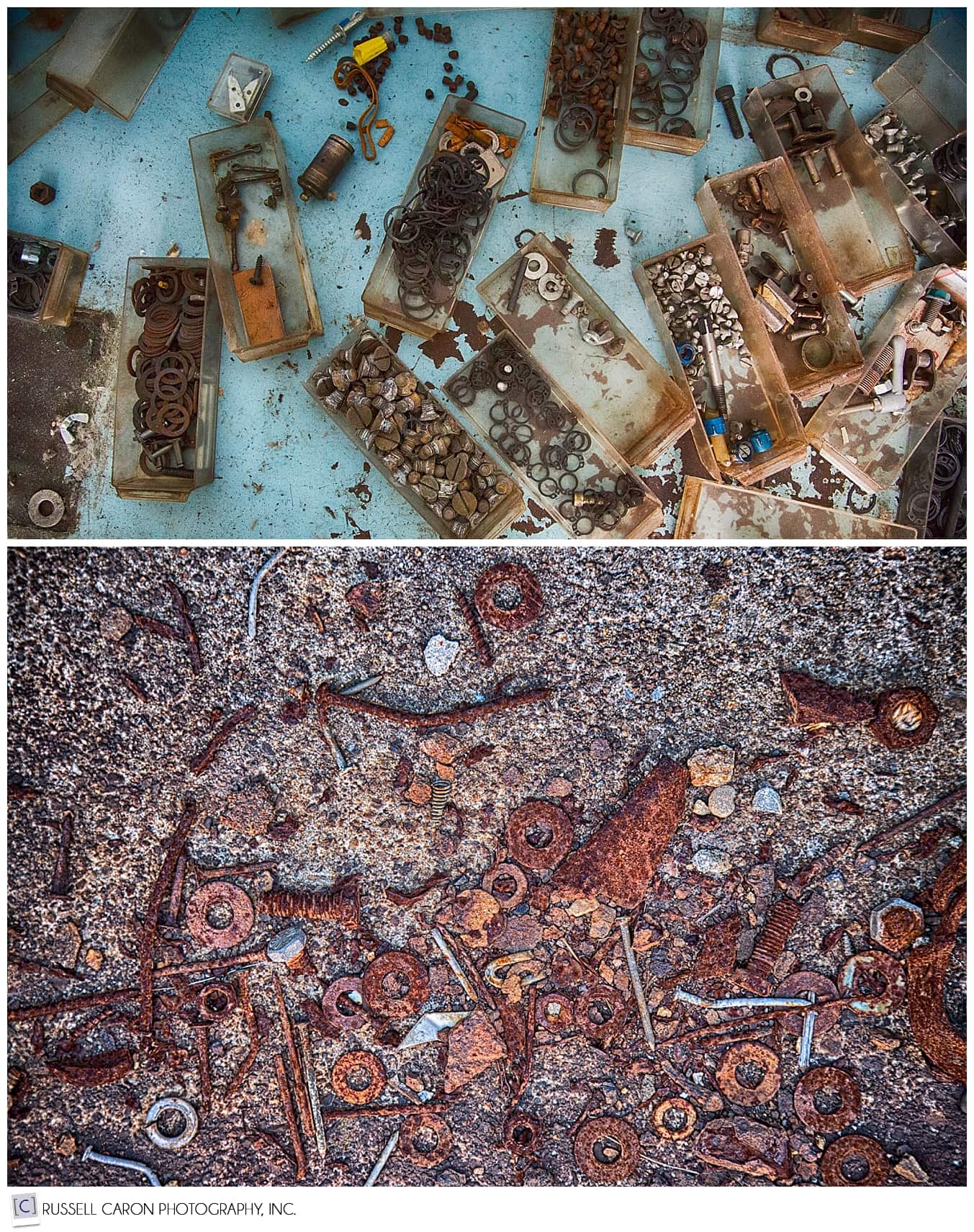 Lastly: though it's in the back of this mill, we can just imagine the thousands of people that made the passage in through here each morning and left 8, 10, 12 hours later that night in the decades that preceded.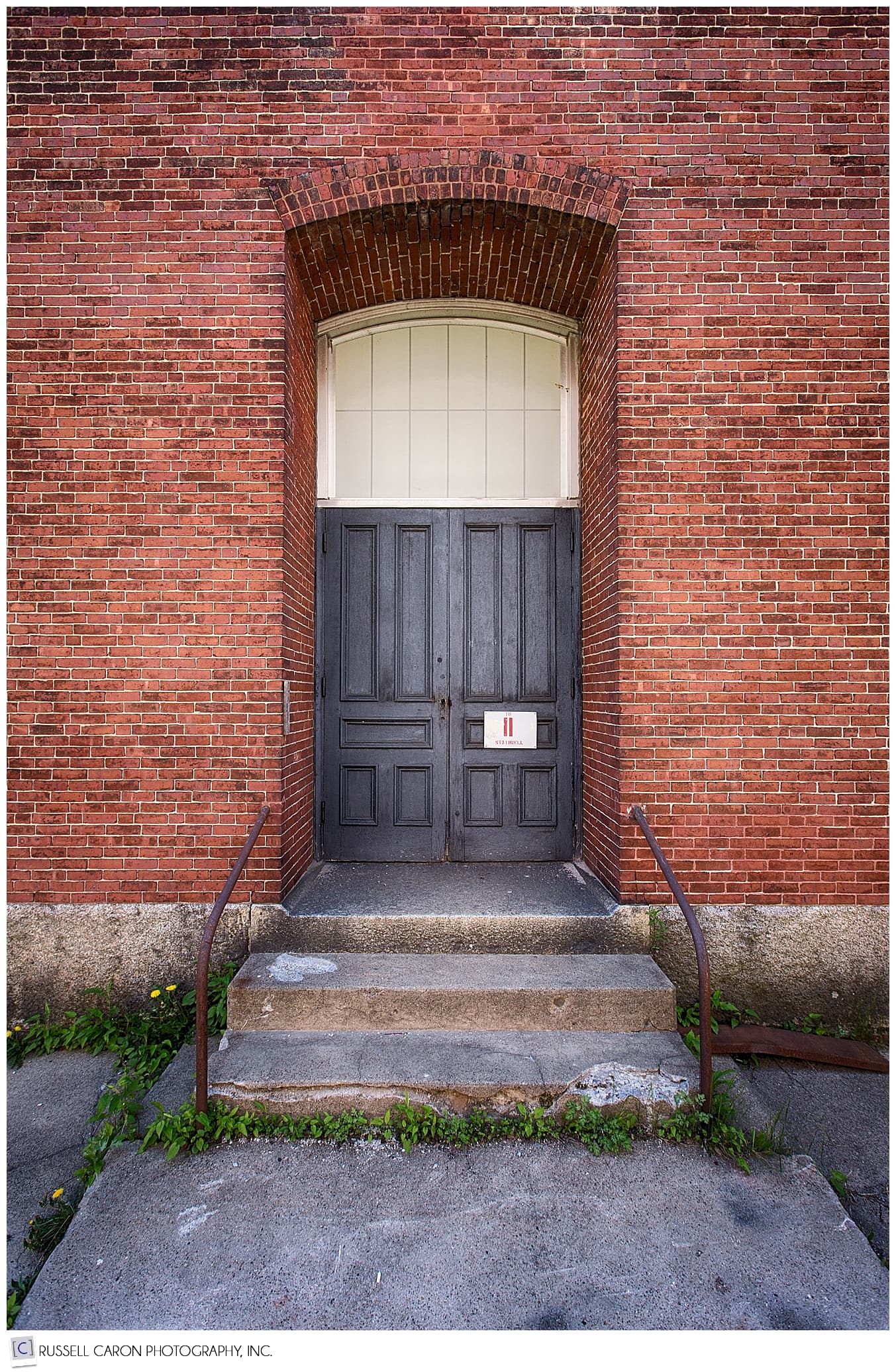 Like this post? Want to see more?
Here is another similar post. And one more!
We love comments and shares! If you enjoyed this post on the old industrial spaces in the Pepperell Mill Campus, Biddeford, Maine, let us know. Thank you!
Biddeford Maine wedding photographers Russell and Liz Caron are an award winning, husband and wife wedding photography team. Feel the love as this dynamic pair effortlessly capture each of your cherished moments, producing natural poses and unparalleled art for your wedding day. For more information, please contact us right away!