North Yarmouth Maine Wedding
Congratulations to Brianna and Chris! We loved, loved, loved their North Yarmouth Maine wedding!! Brianna is from the Roy family who've been friends with the Caron family since Brianna was a little girl. Not only is there that family connection, but the Roys are a very tightly-knit family. The emotions were so strong, we were all wiping the happy tears away, even before the wedding ceremony began! It was very fitting that the reception was held at the home of Brianna's parents. The ceremony was held at Sacred Heart Roman Catholic Church in Yarmouth, where Brianna's sister Kayla, as well as the rest of Roy family, sang with jaw-dropping performances.
Afterward, we took Brianna and Chris around the Freeport area for their artistic and creative set, and had a wonderful time in doing so. One of the ways we approach this portion of the day is with an overall plan of where we will go within the allocated time frame, and we knew would stop at the South Freeport Town Landing, and if we found anything else on the way that sparked our vision, we'd stop there. Such was the was we found this amazing white barn to pose our loving and lovely bride and groom. And, oh… the bride's shoes were amazing, in orange to match the groom's favorite color! See them in the detail photo that follows below!
The backyard tented reception in North Yarmouth was superbly fitting for this wedding; despite the large number of guests in attendance, there was ample room for everything, including Brianna's dad's own band, a large dance floor, and abundant side space for yard games and a delicious pig roast. Ultimately for the families, all were in agreement, as we were, that this could not have been a more perfect day. All the best, Brianna and Chris! And job well done to the families and friends that put this all together! It was a WOW wedding, for sure.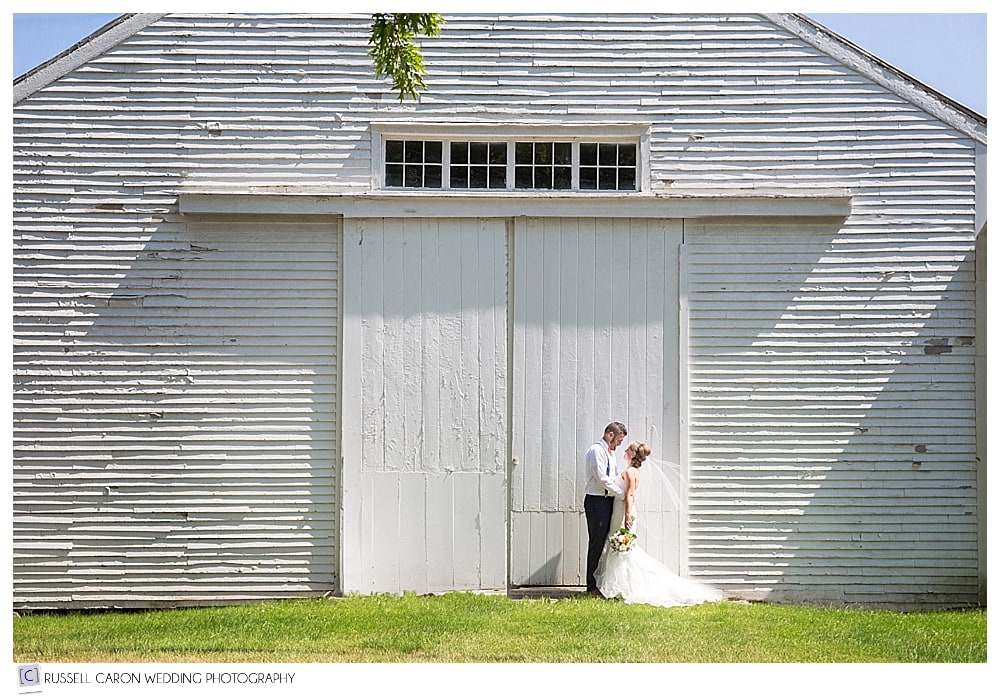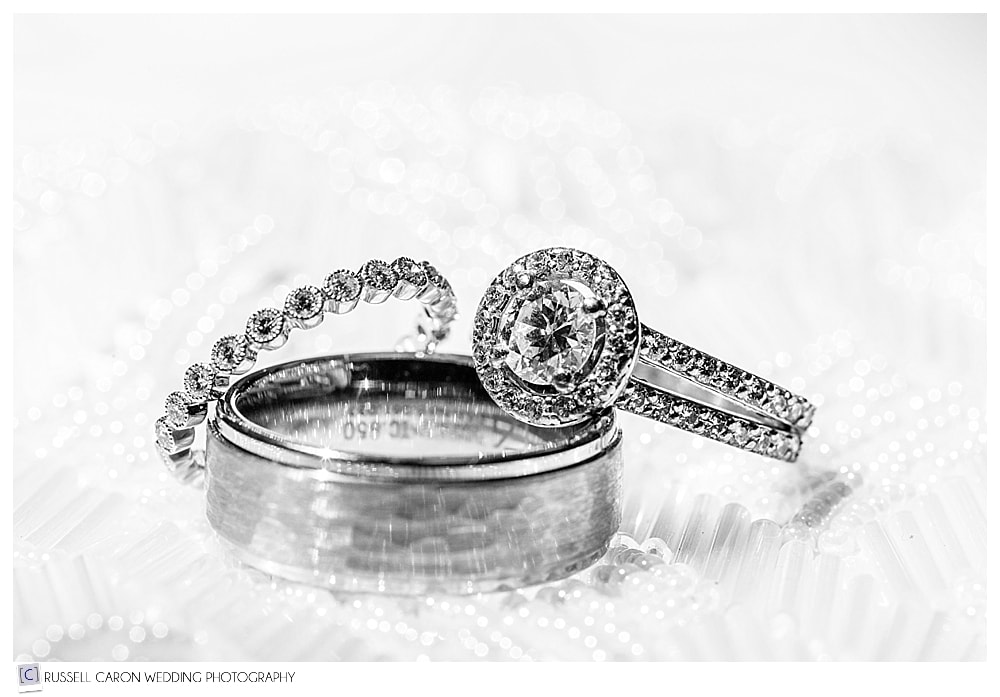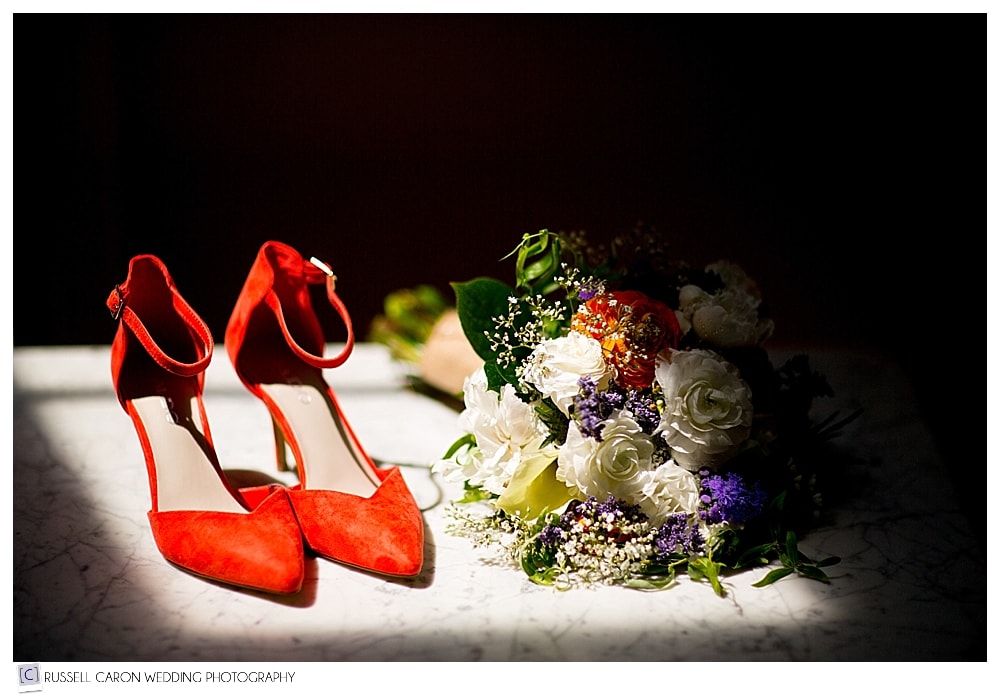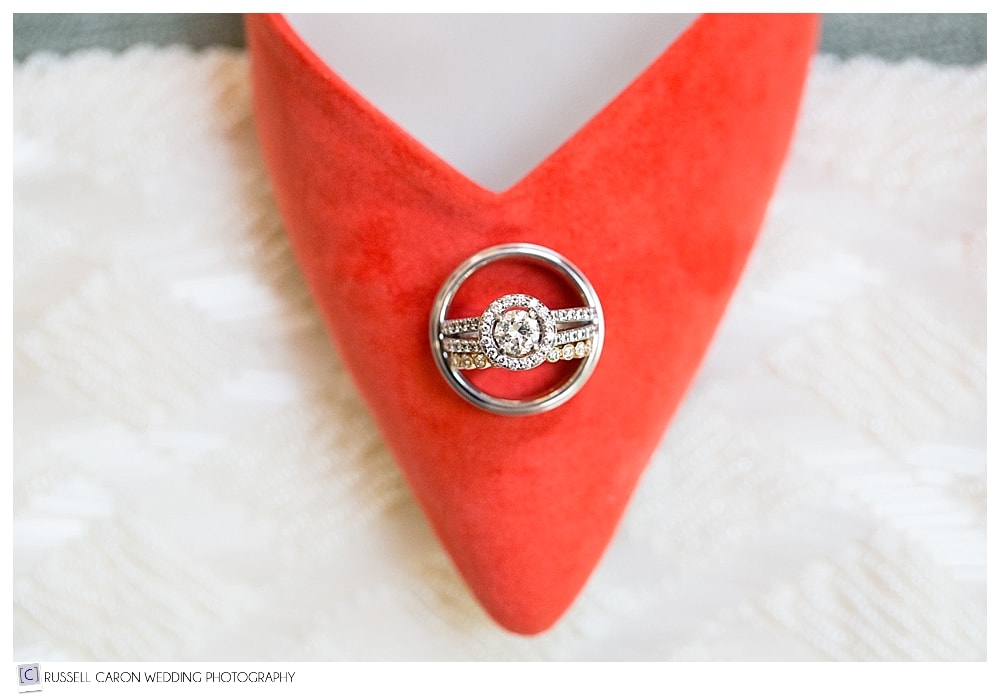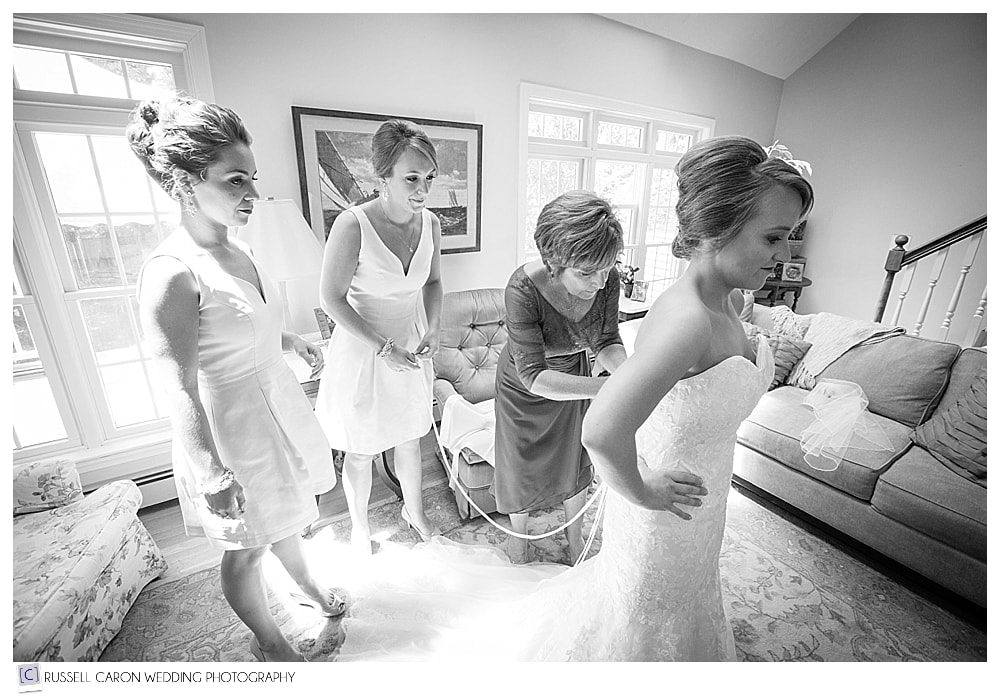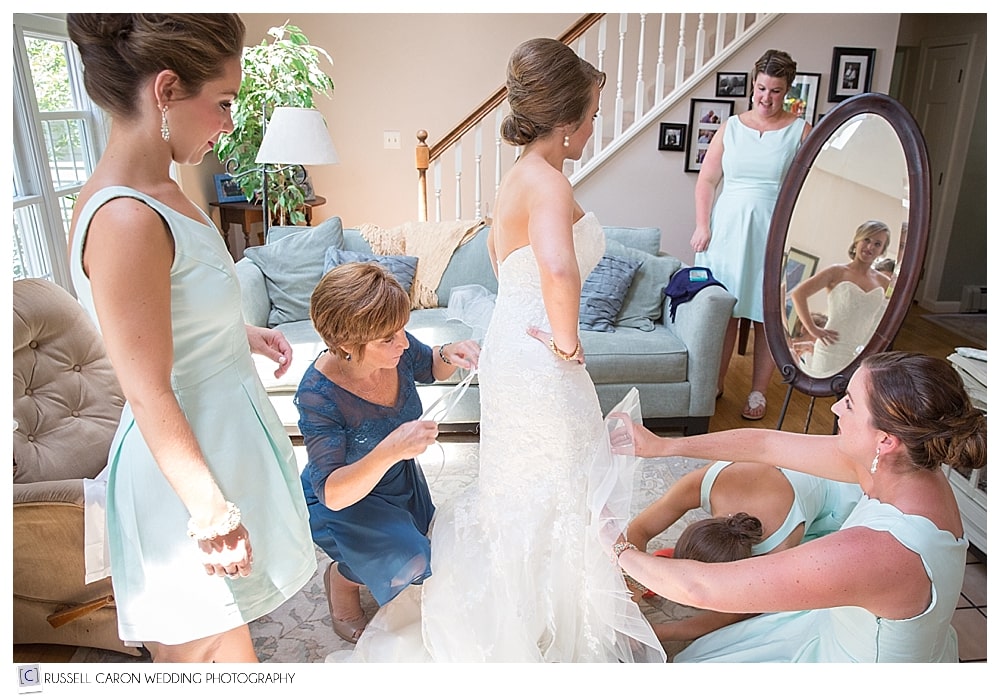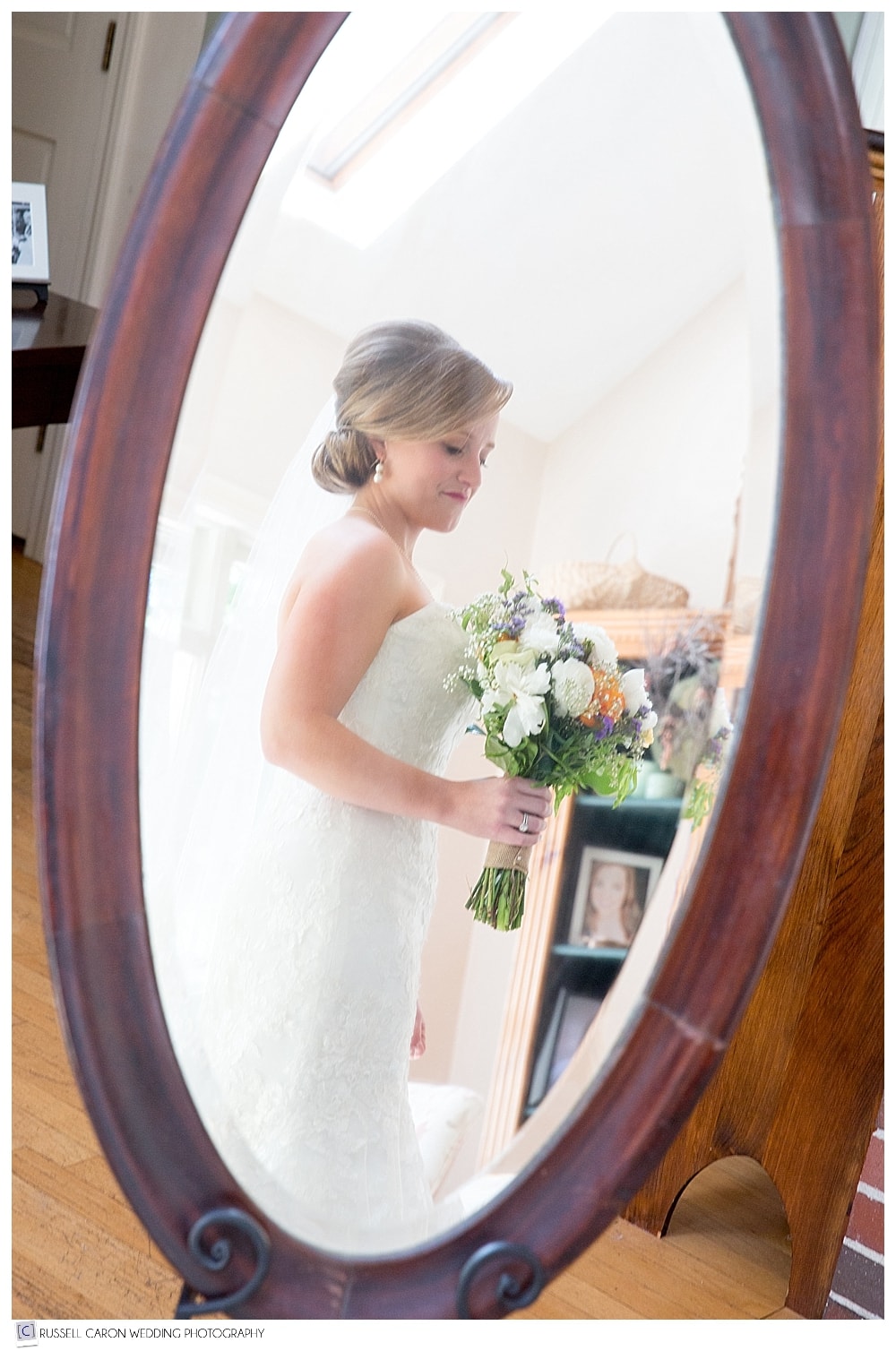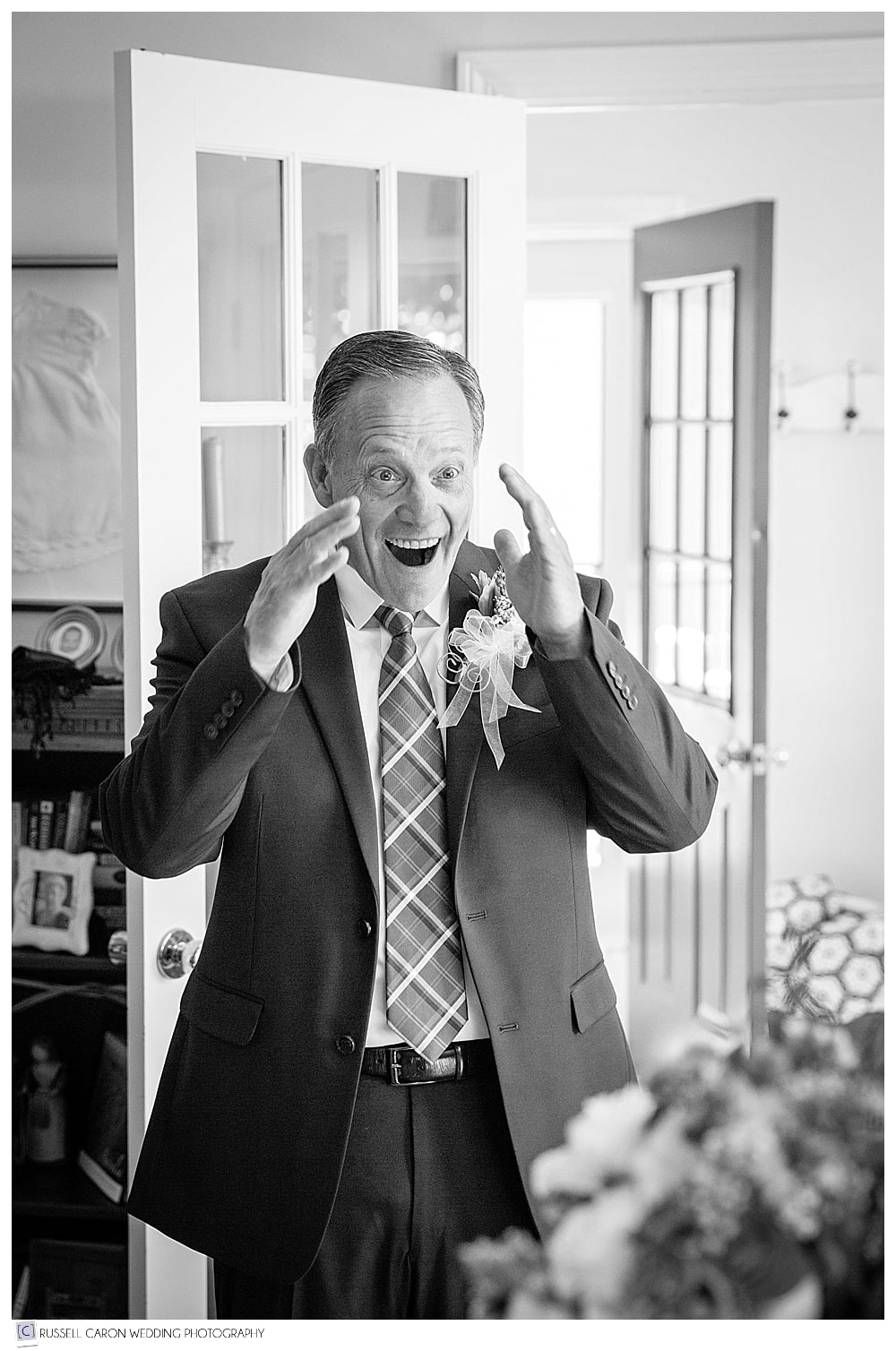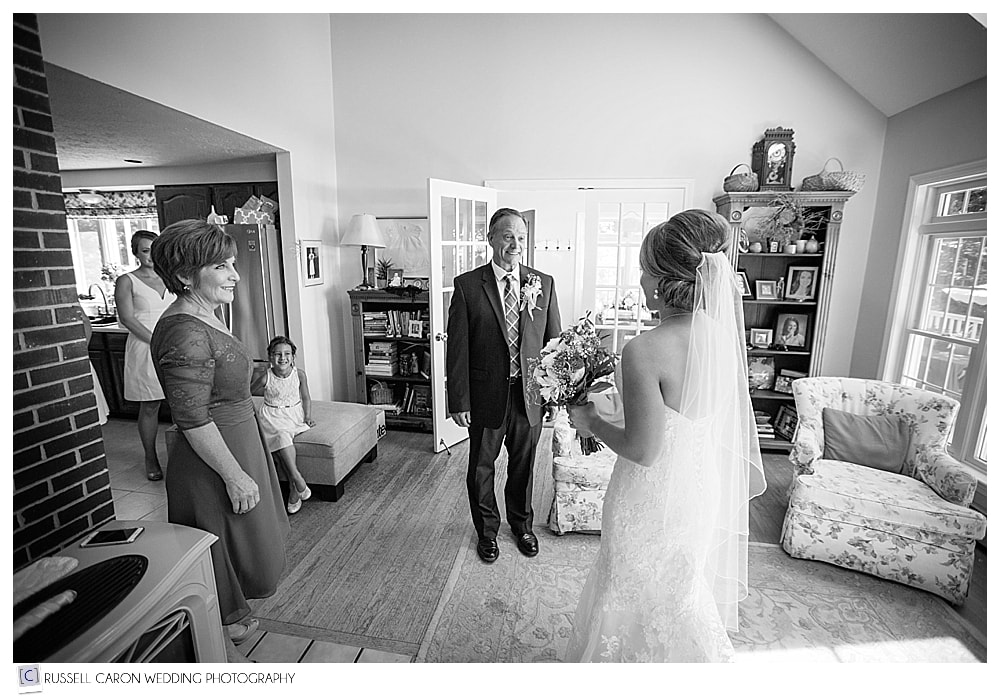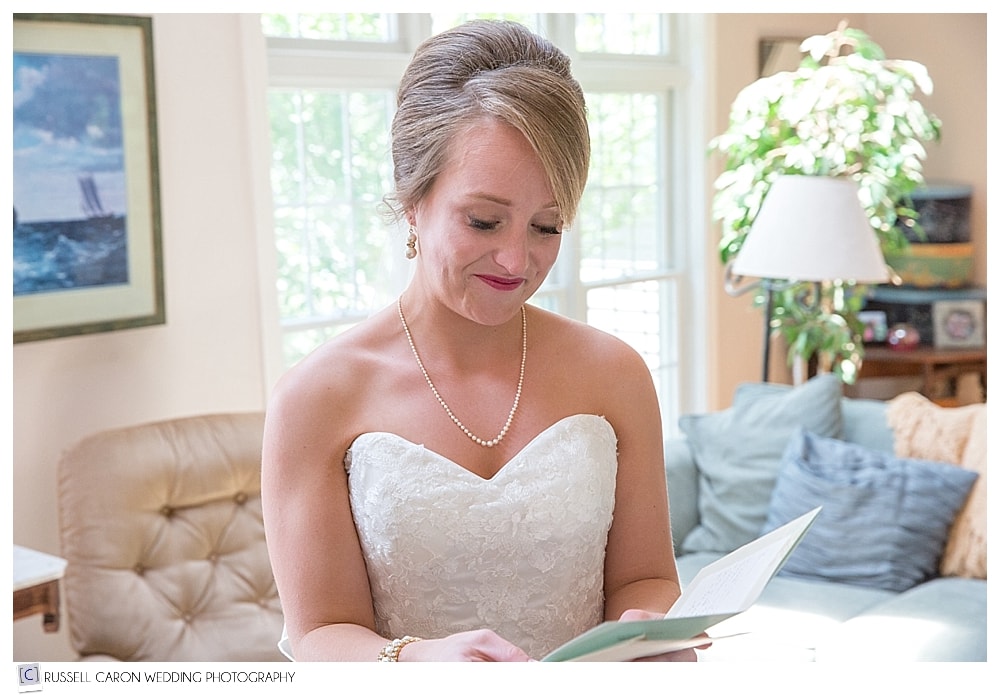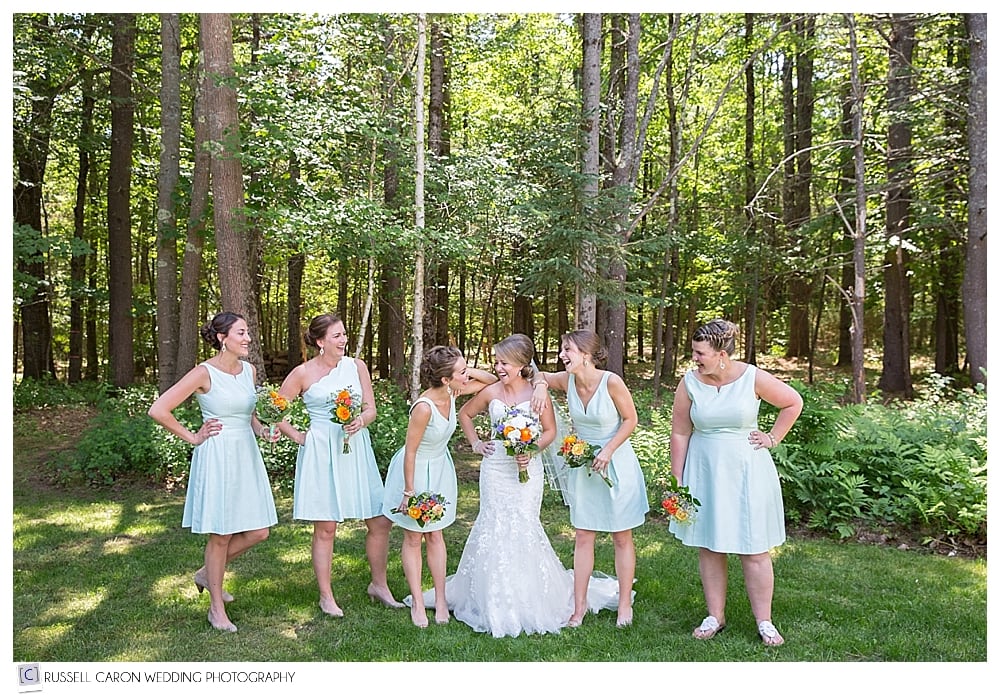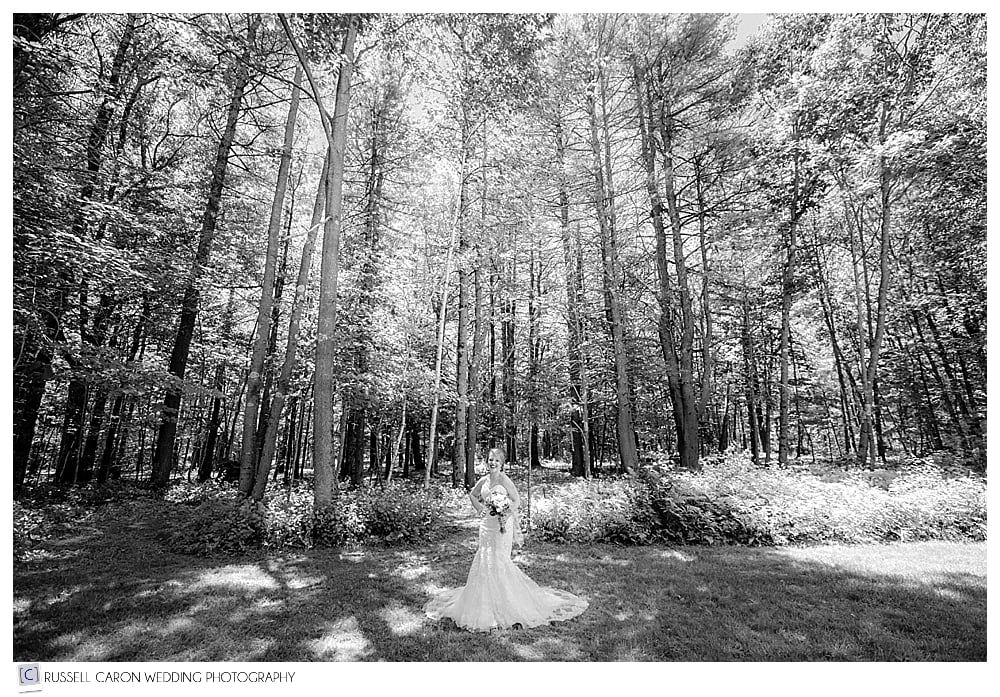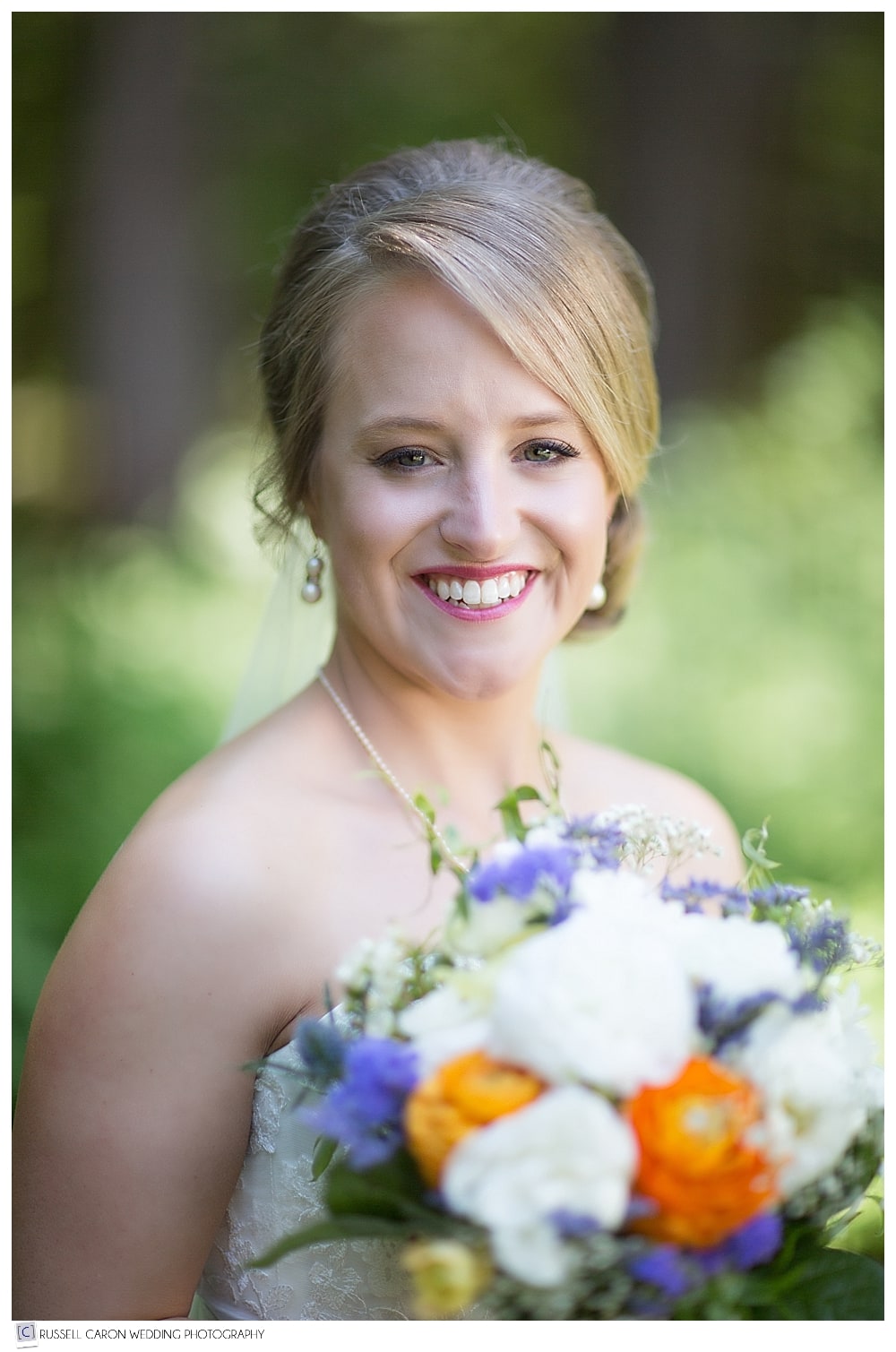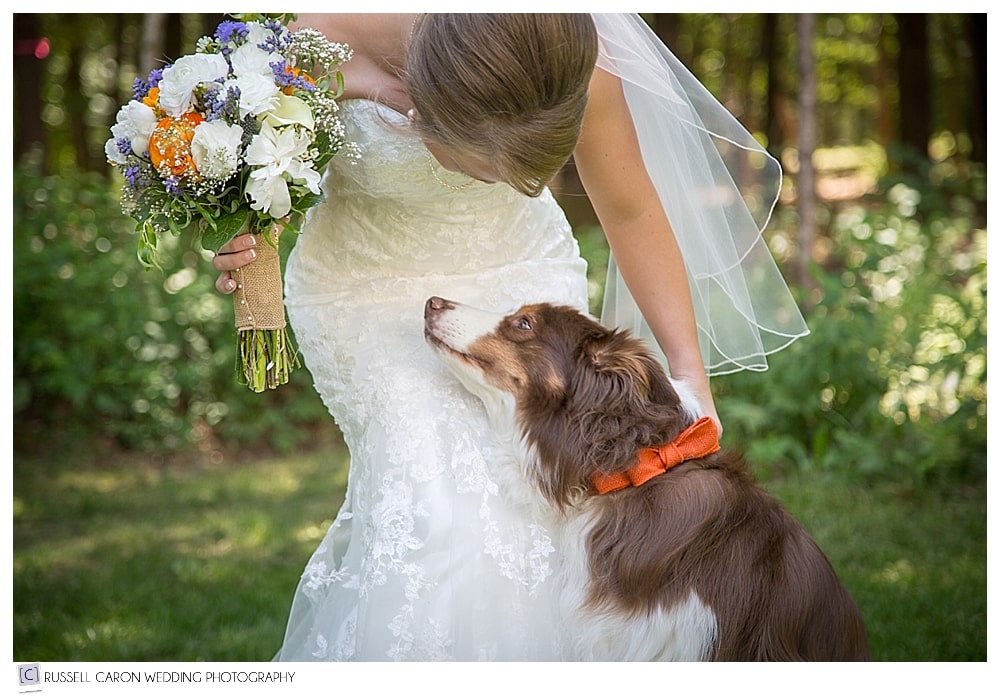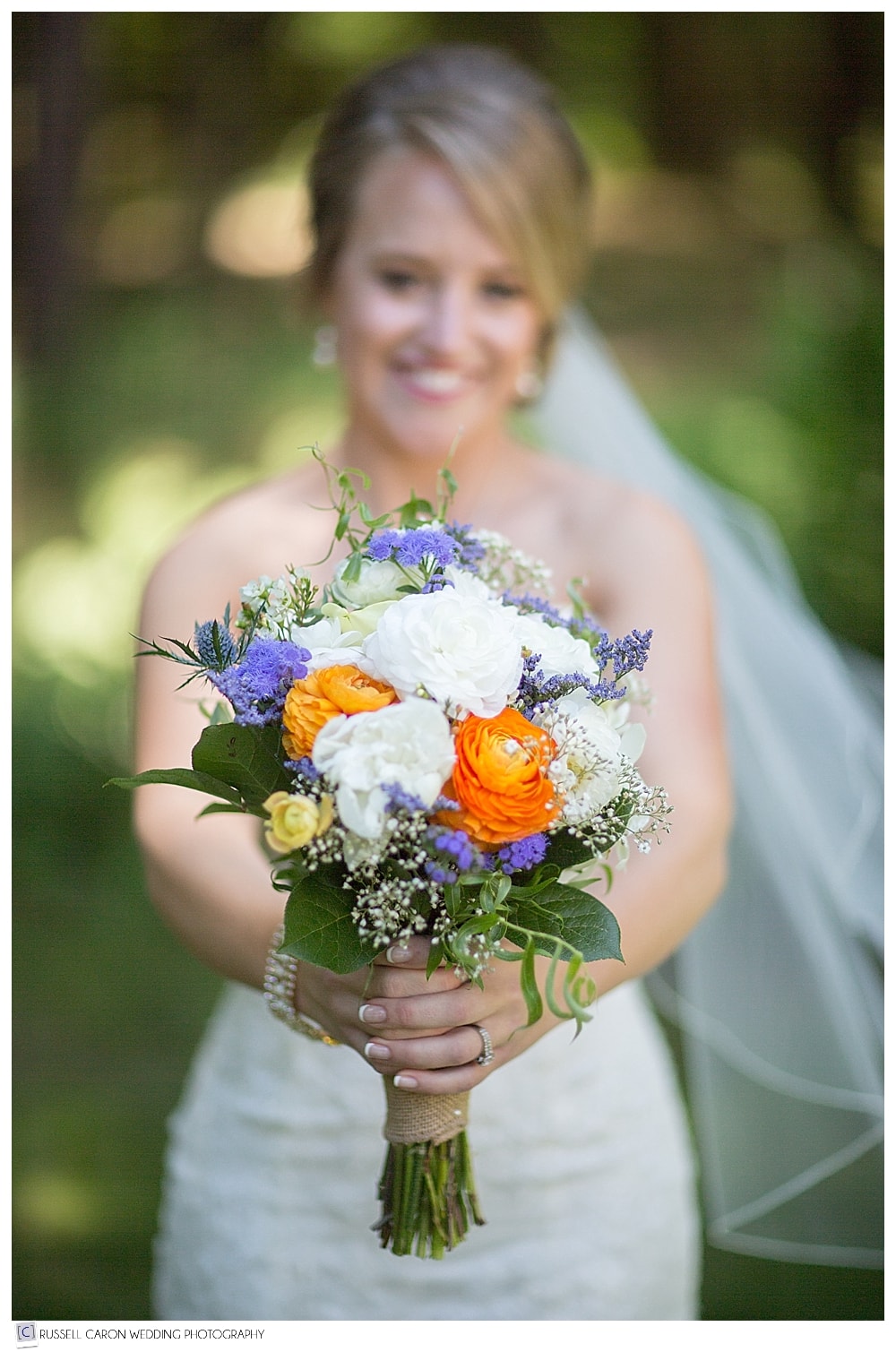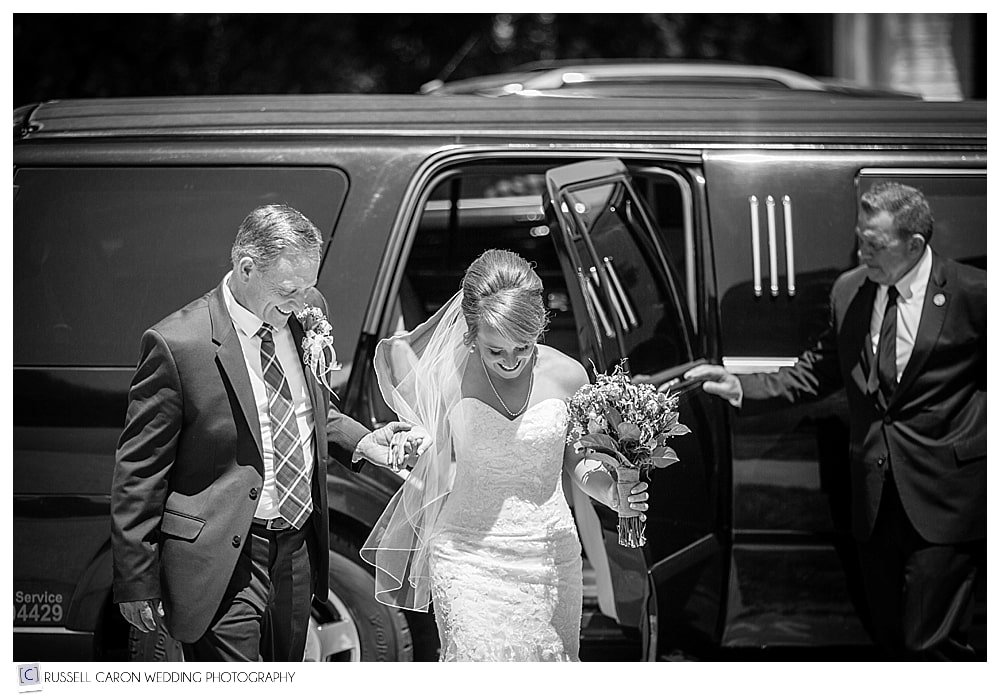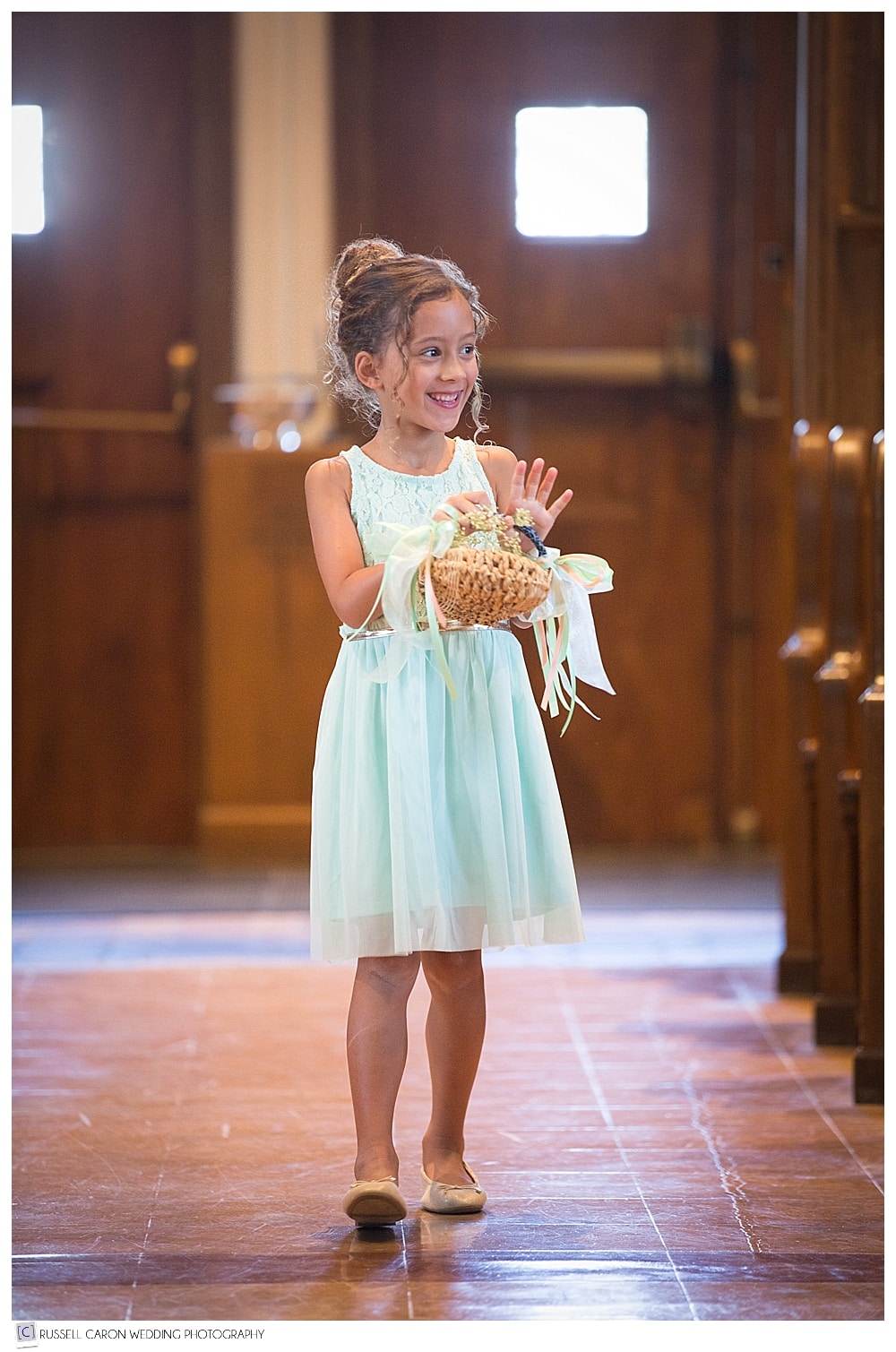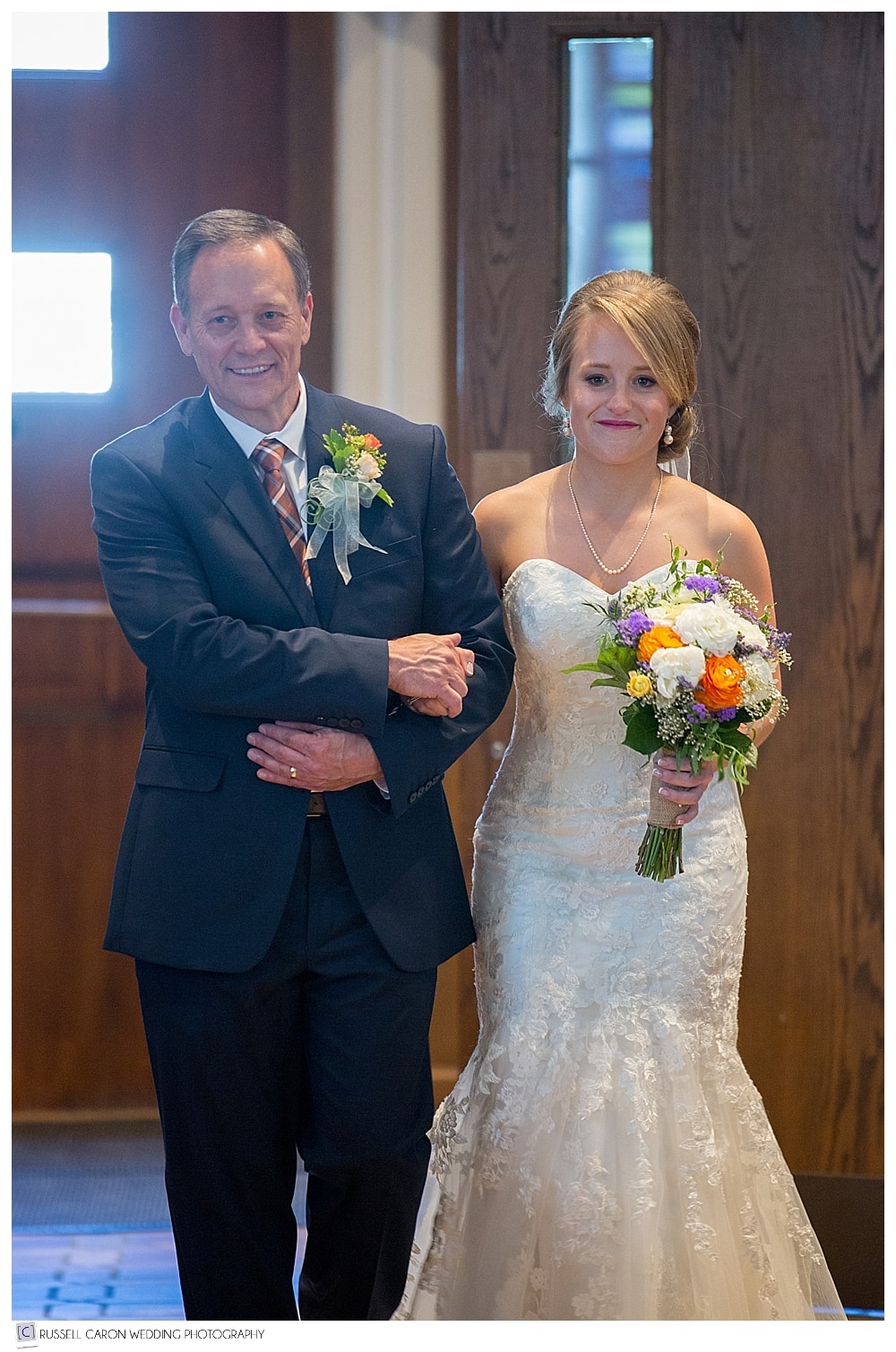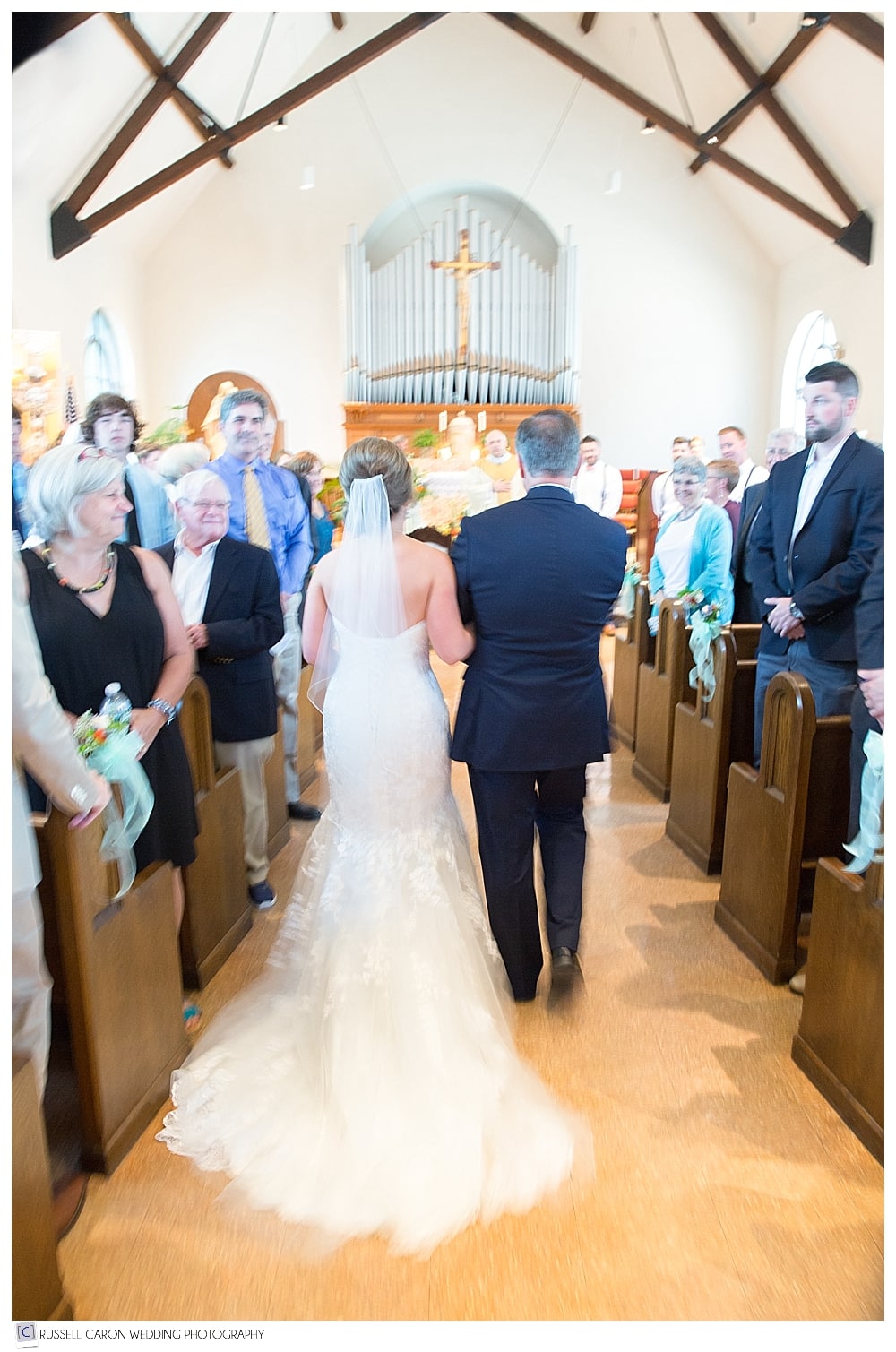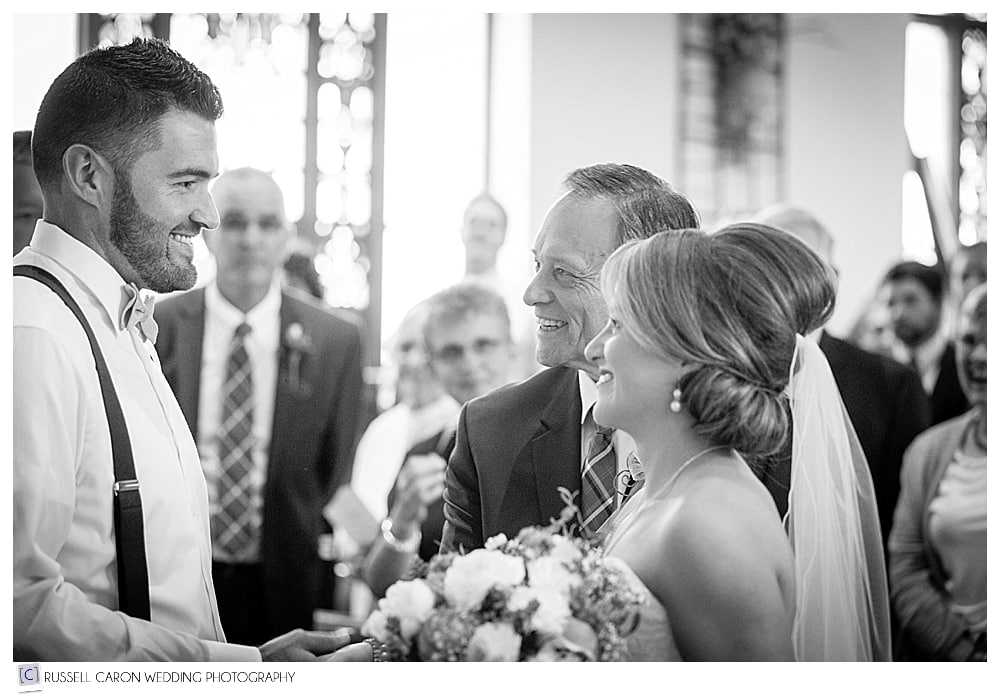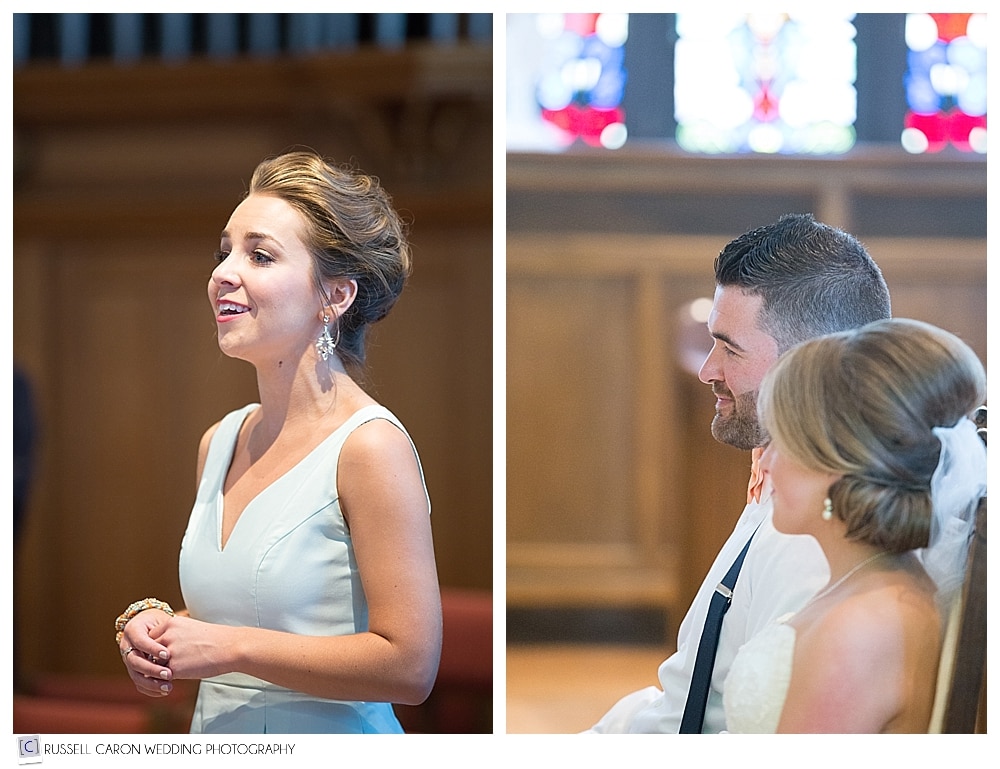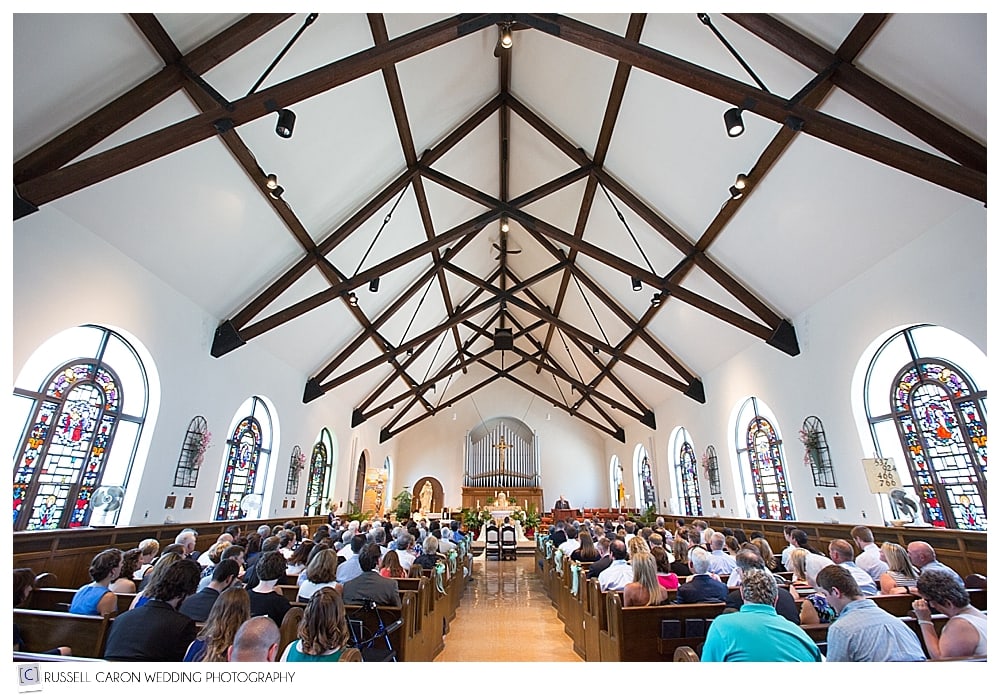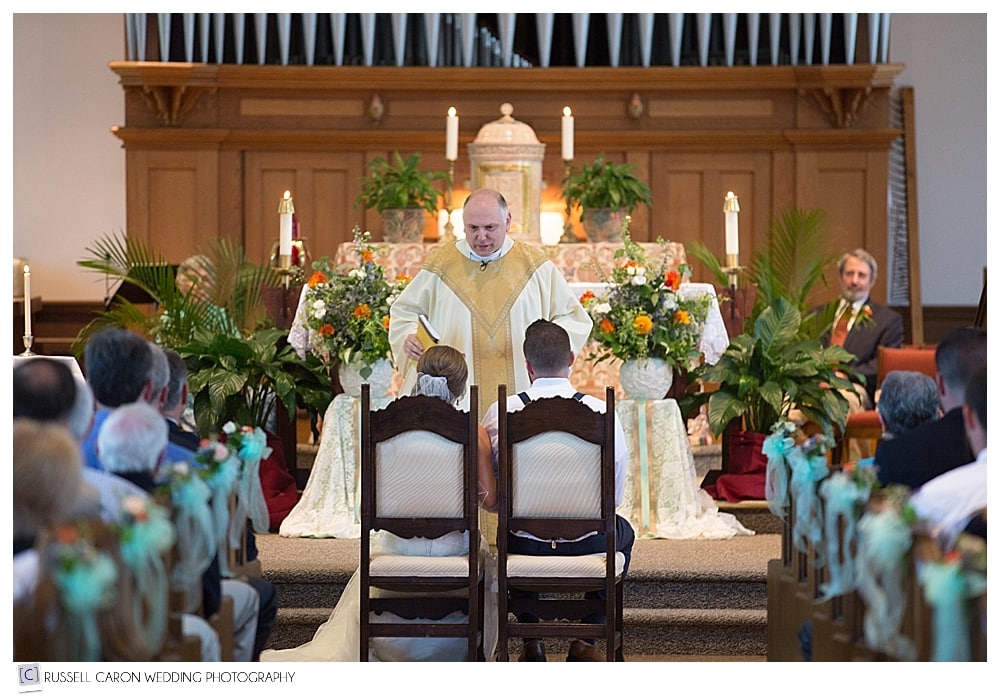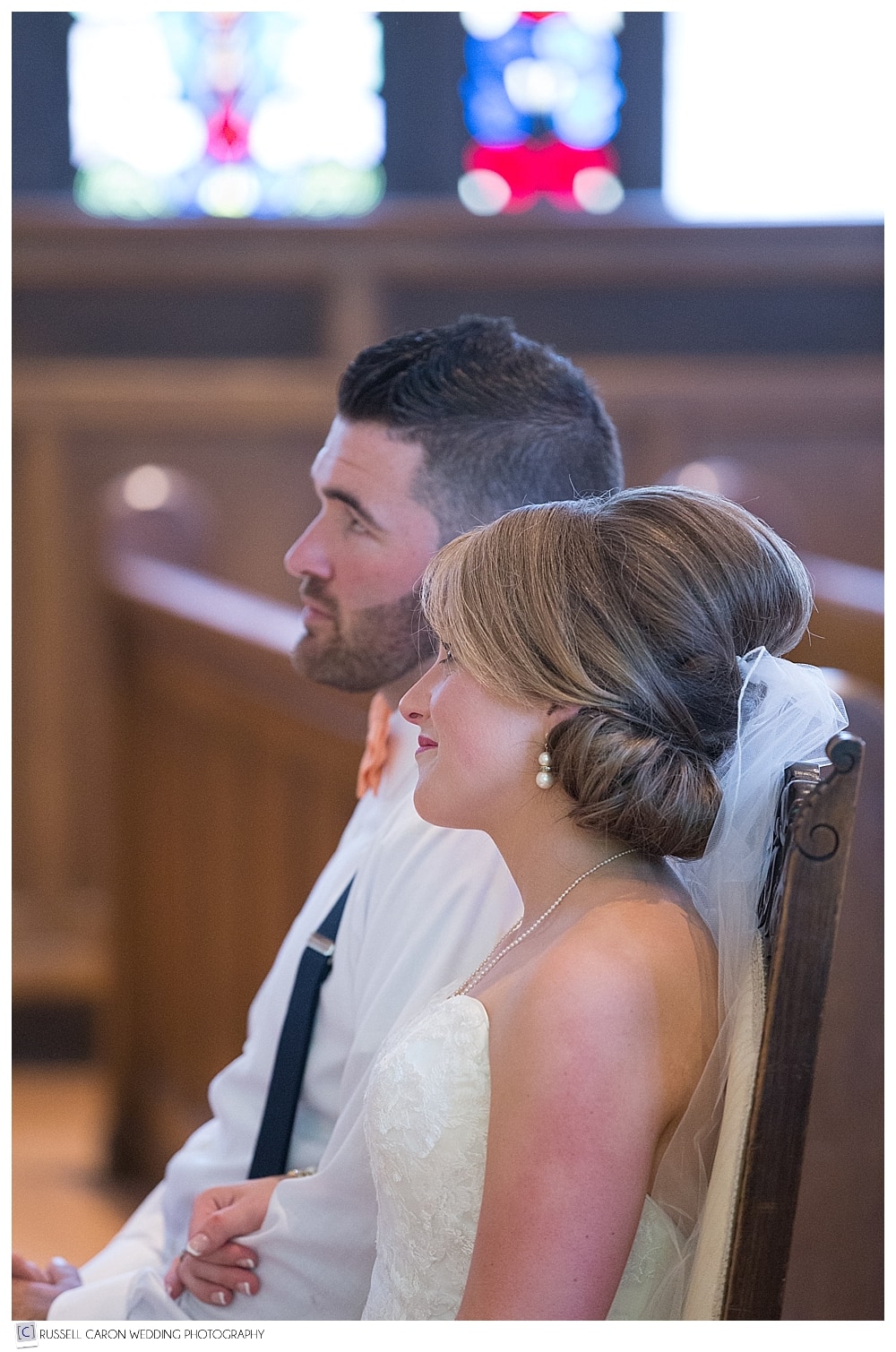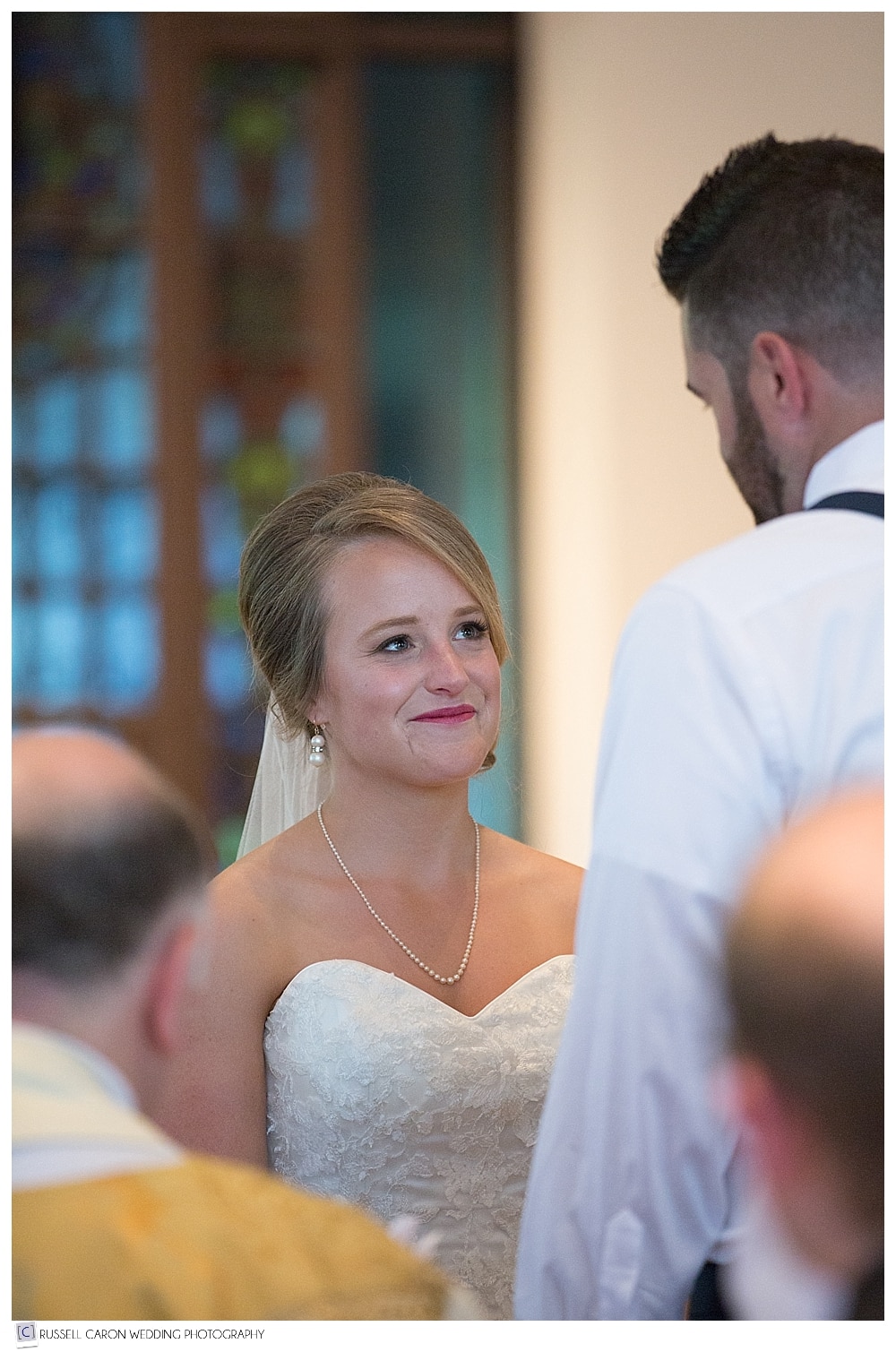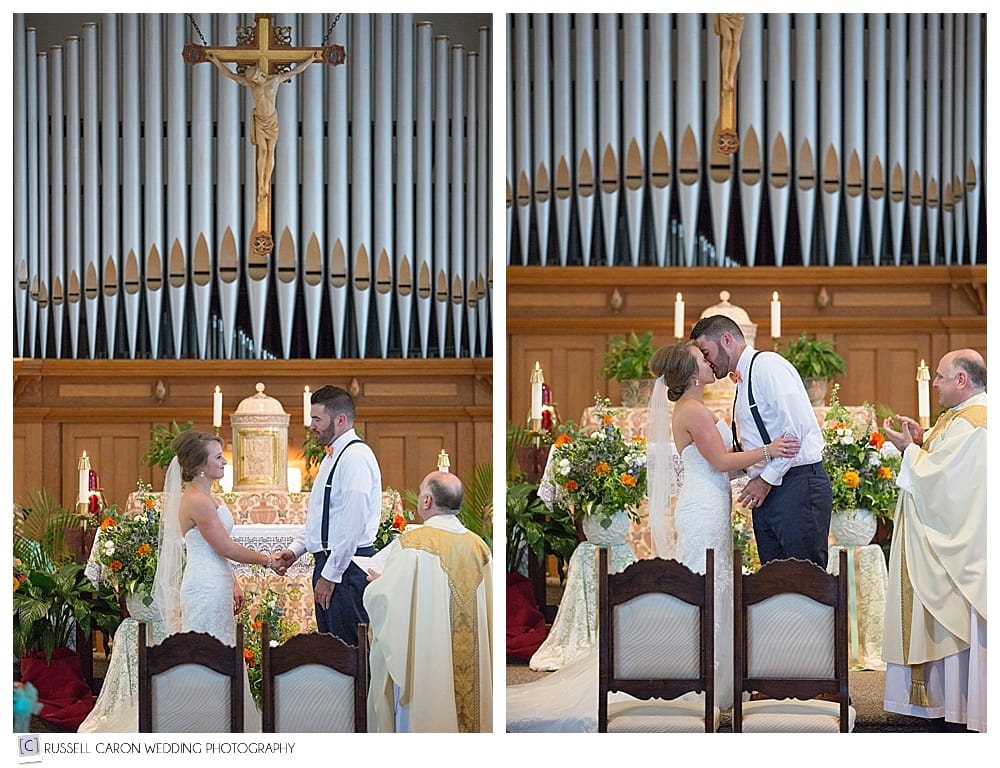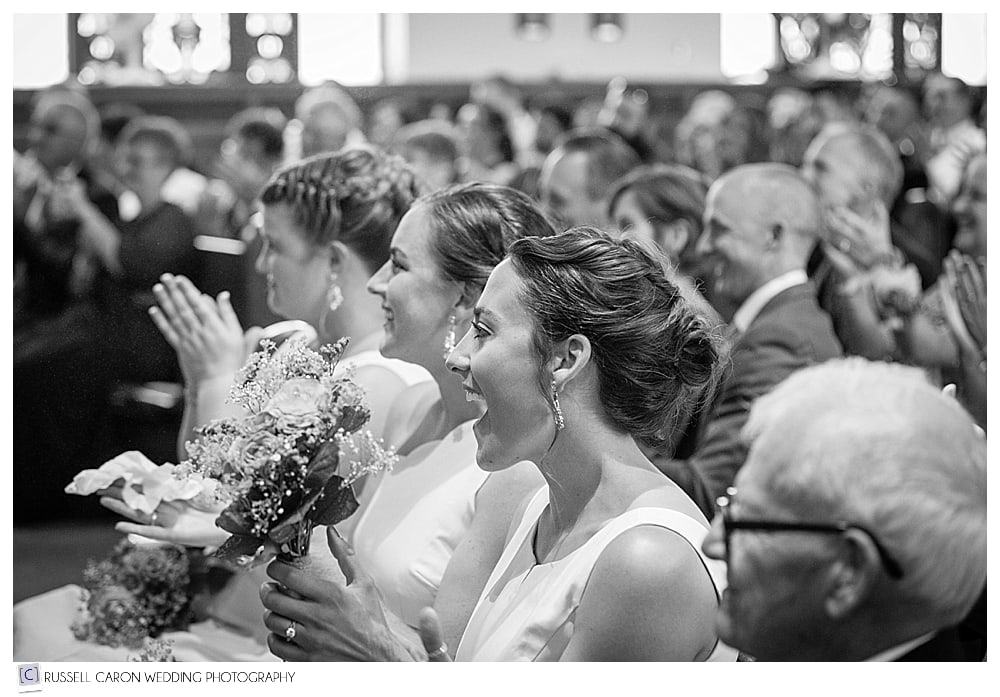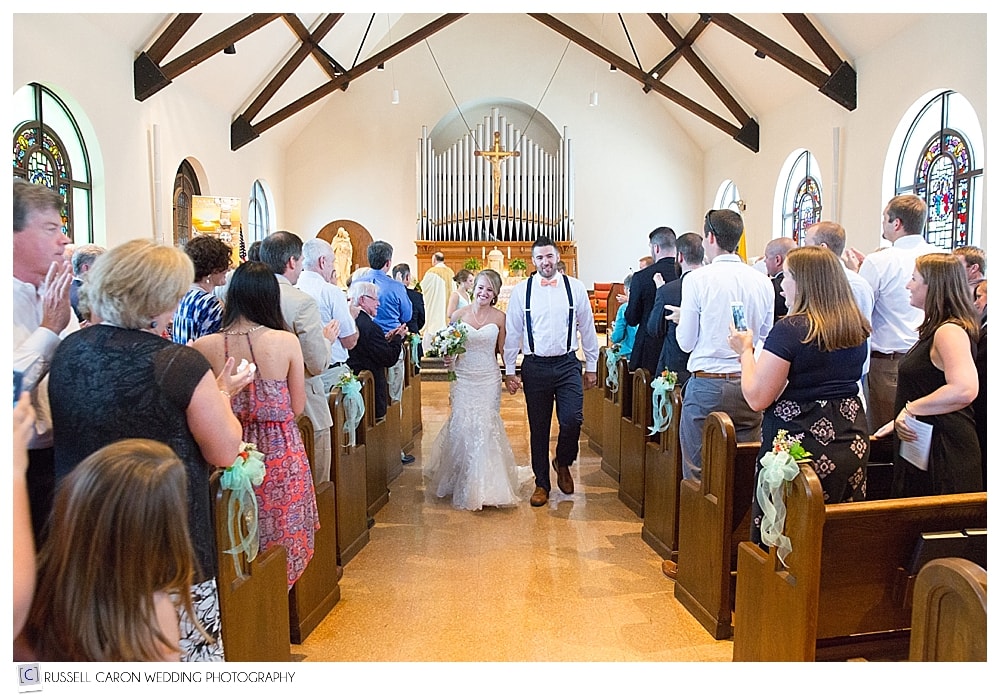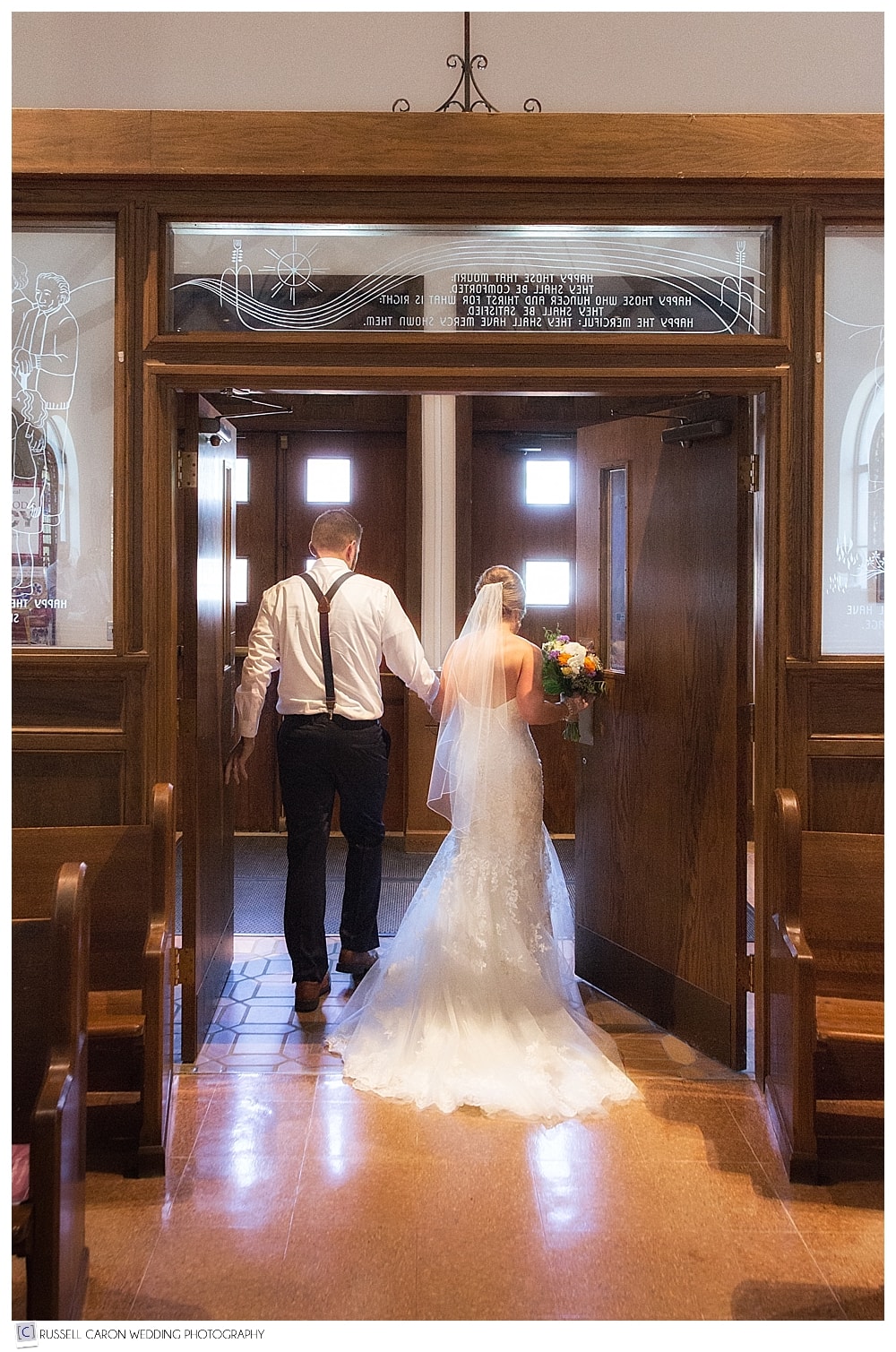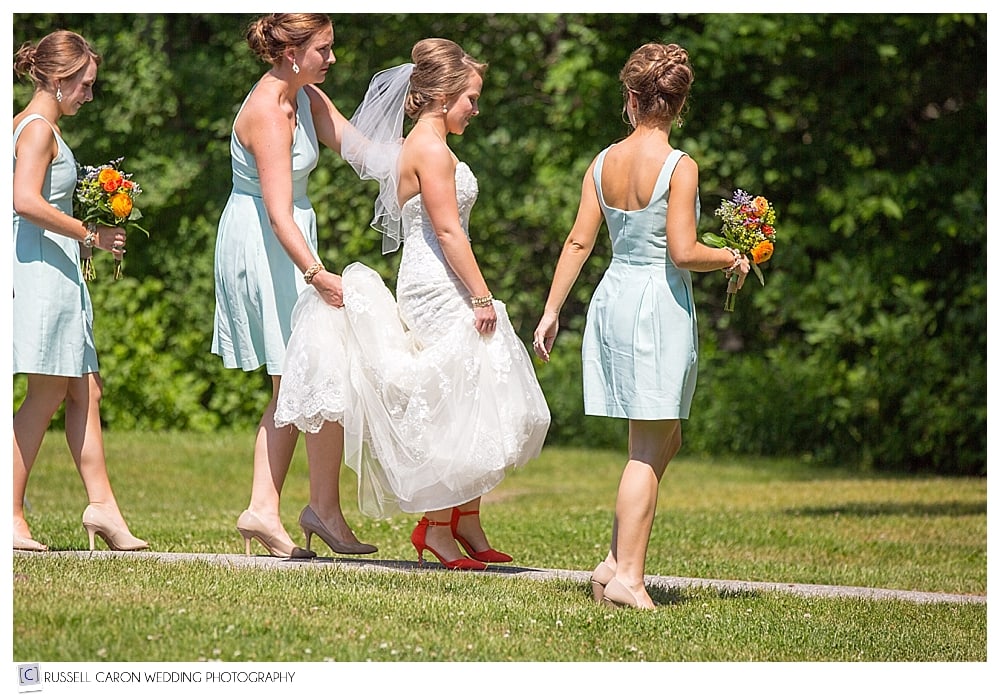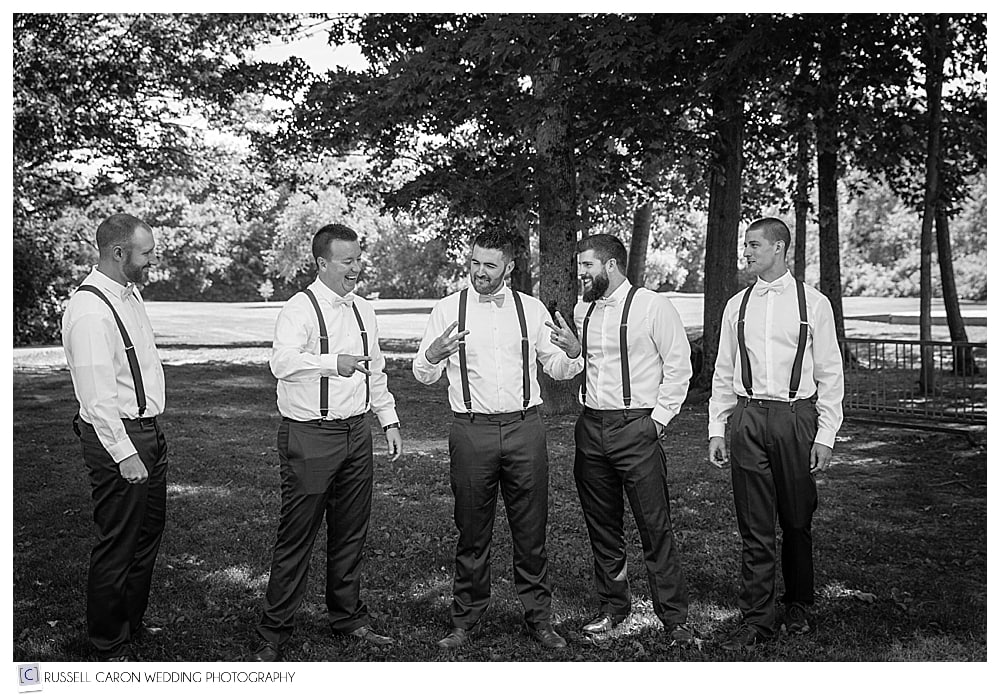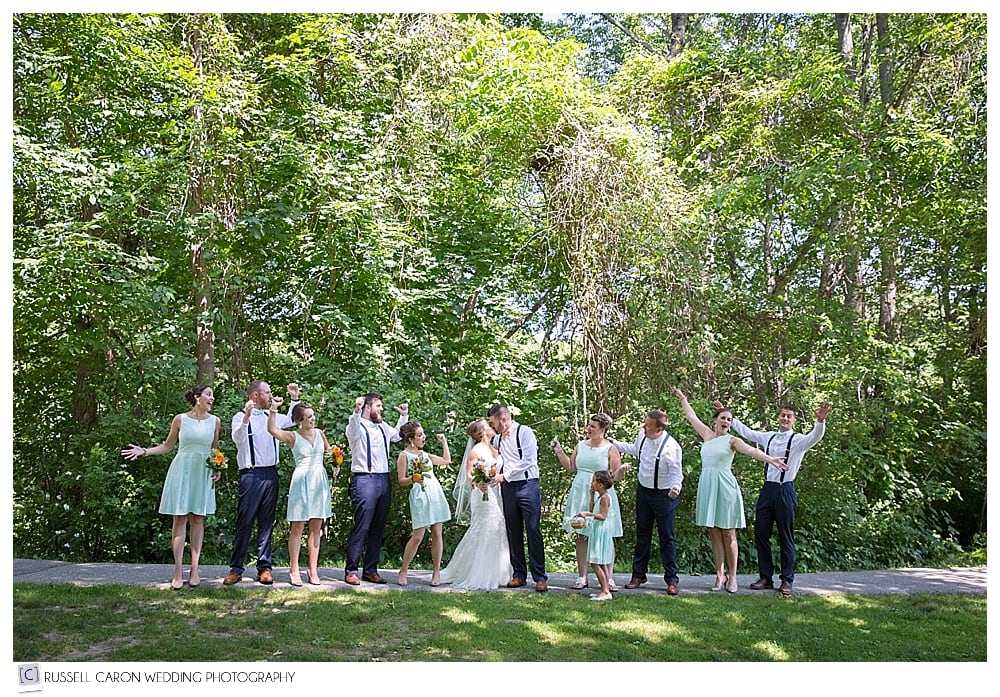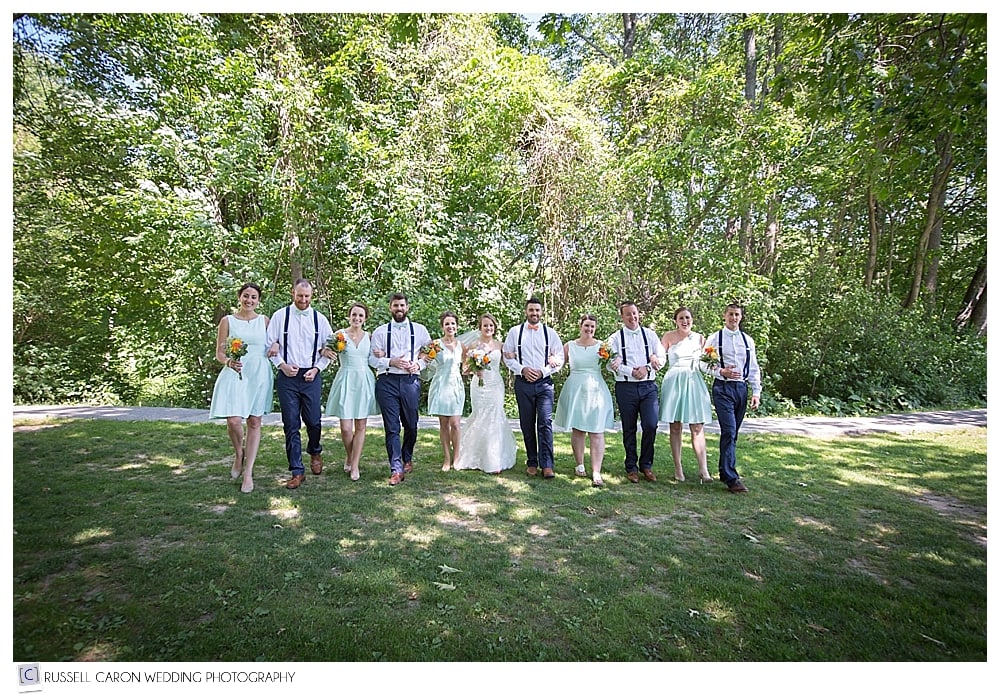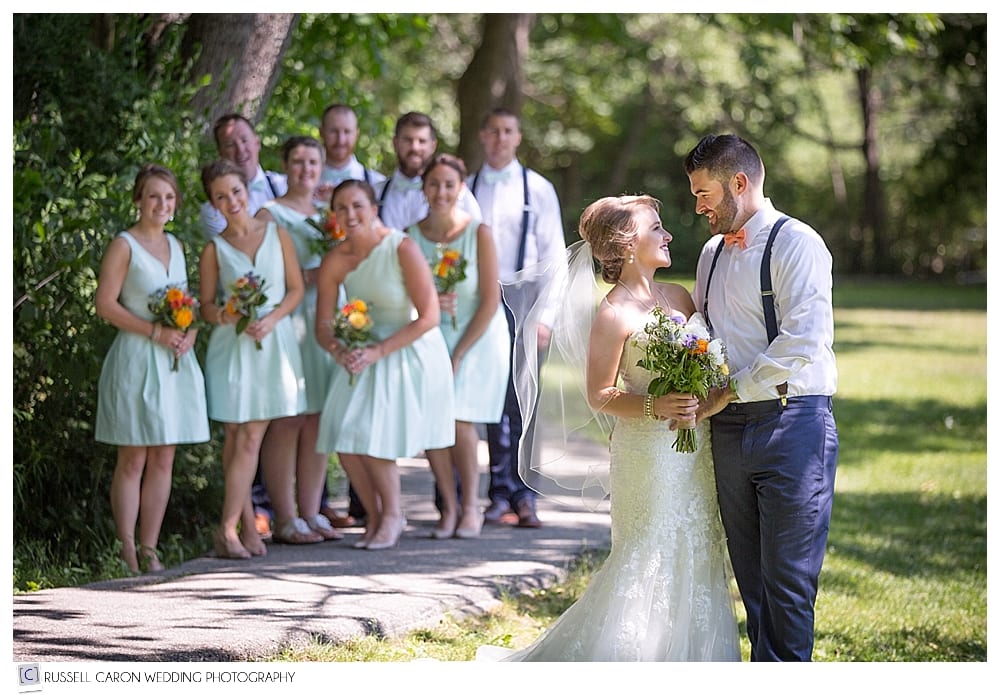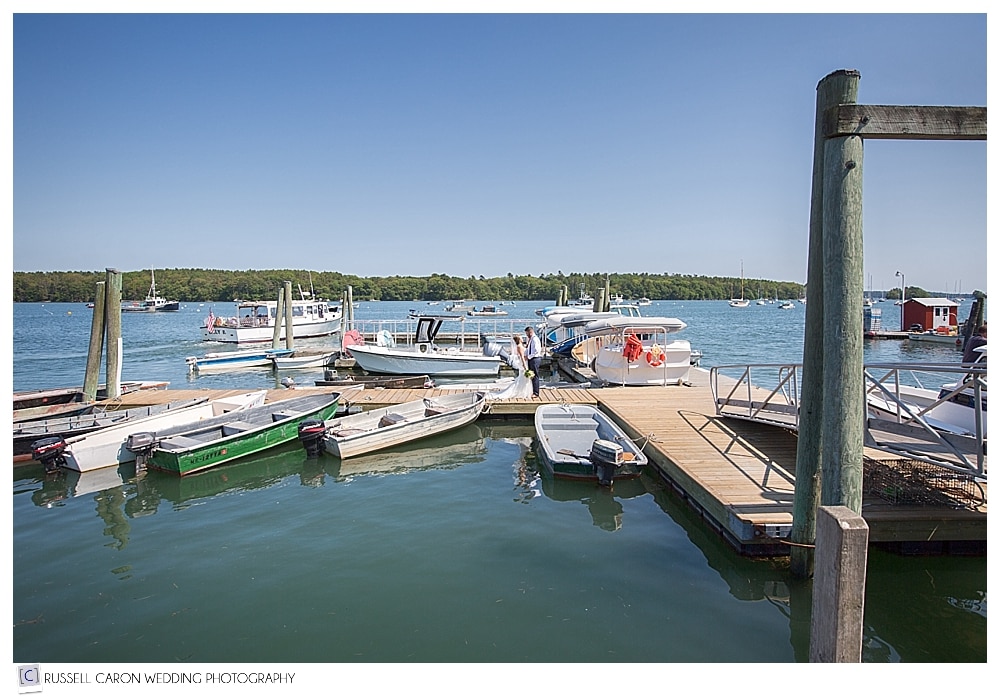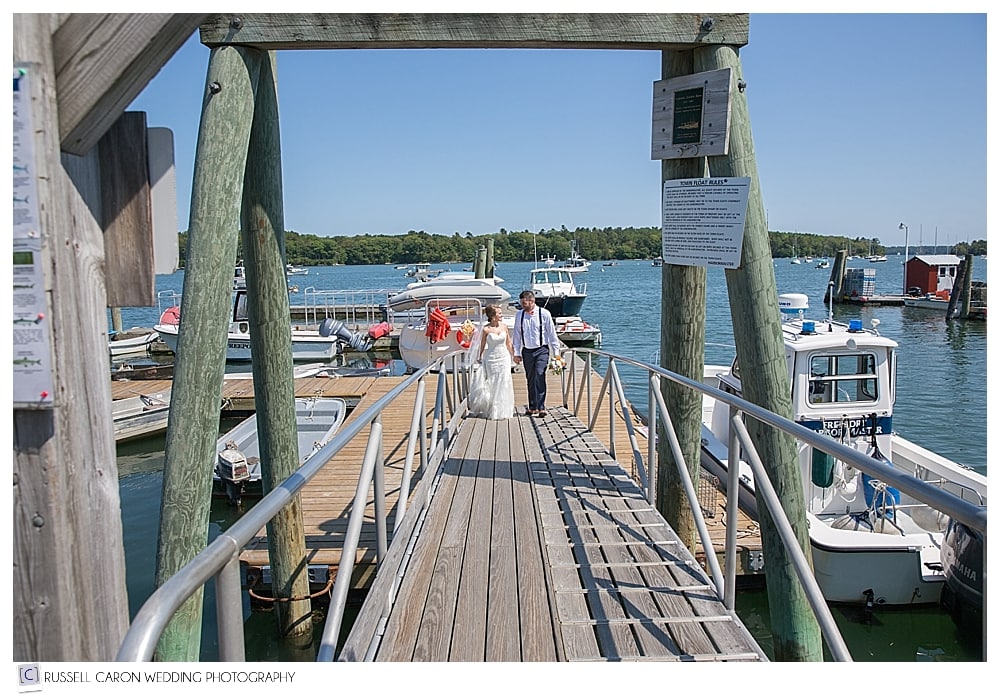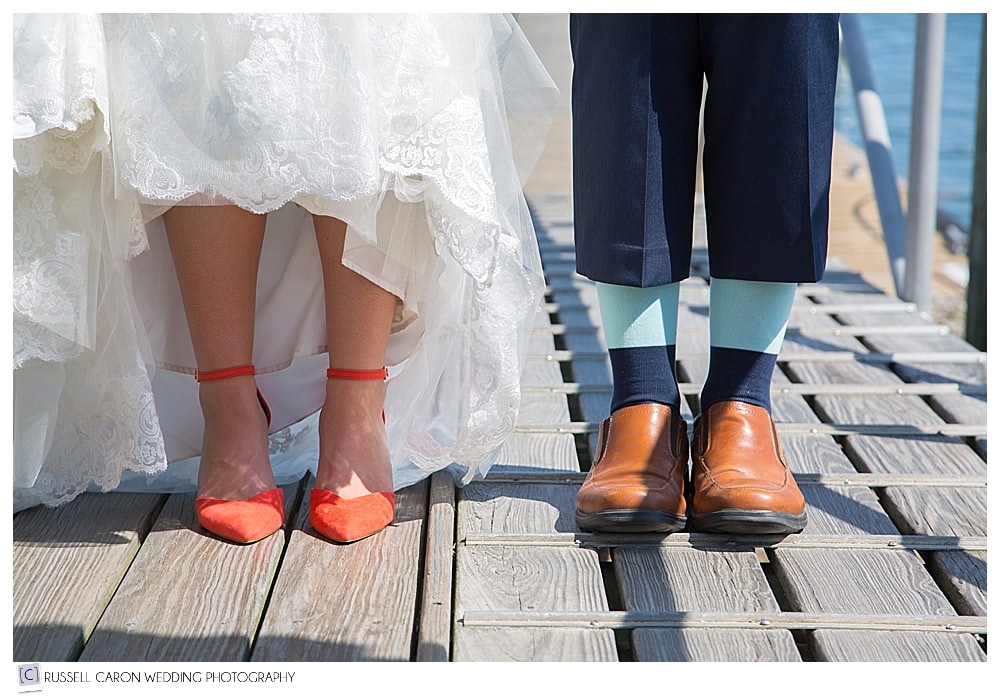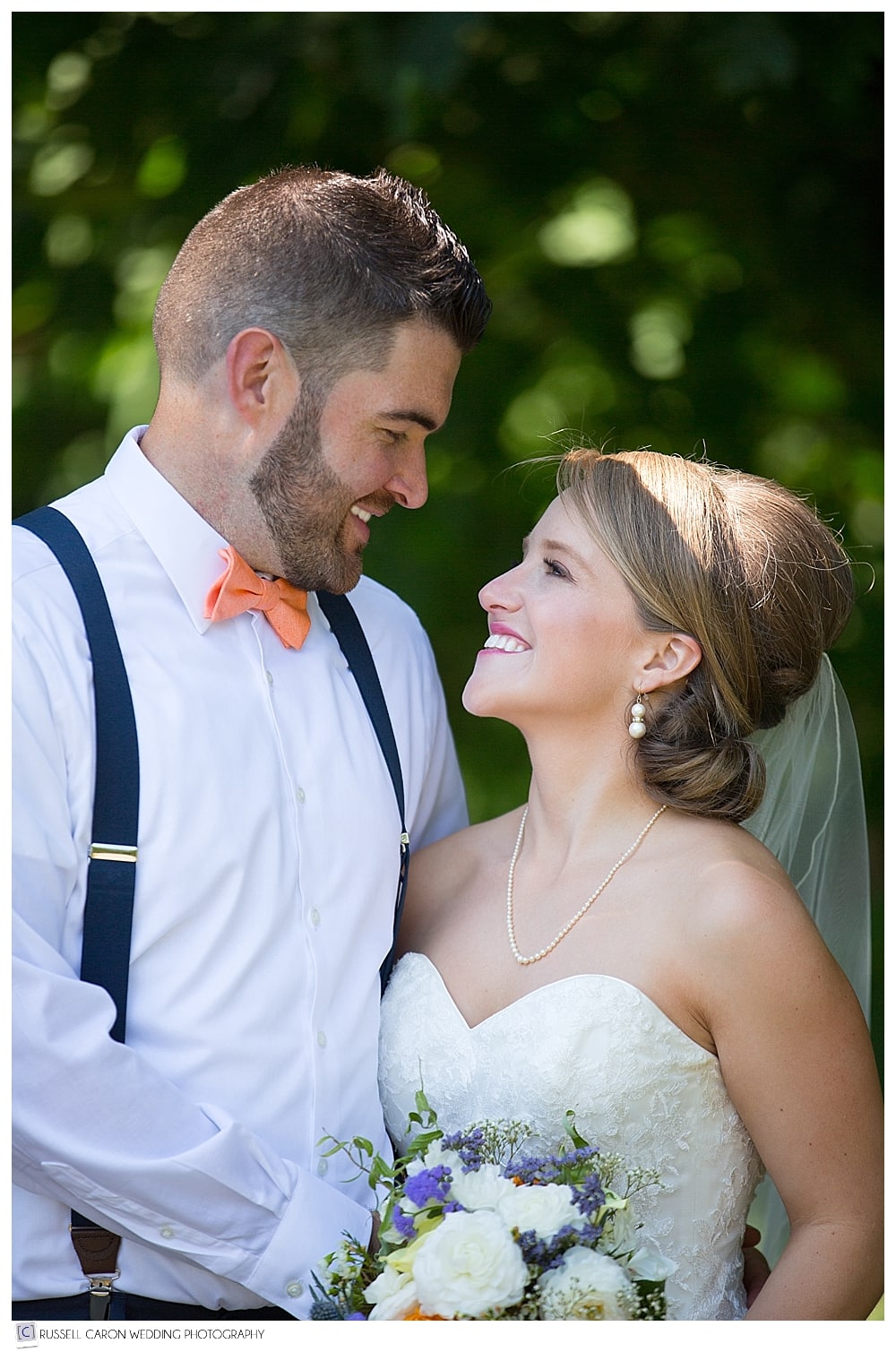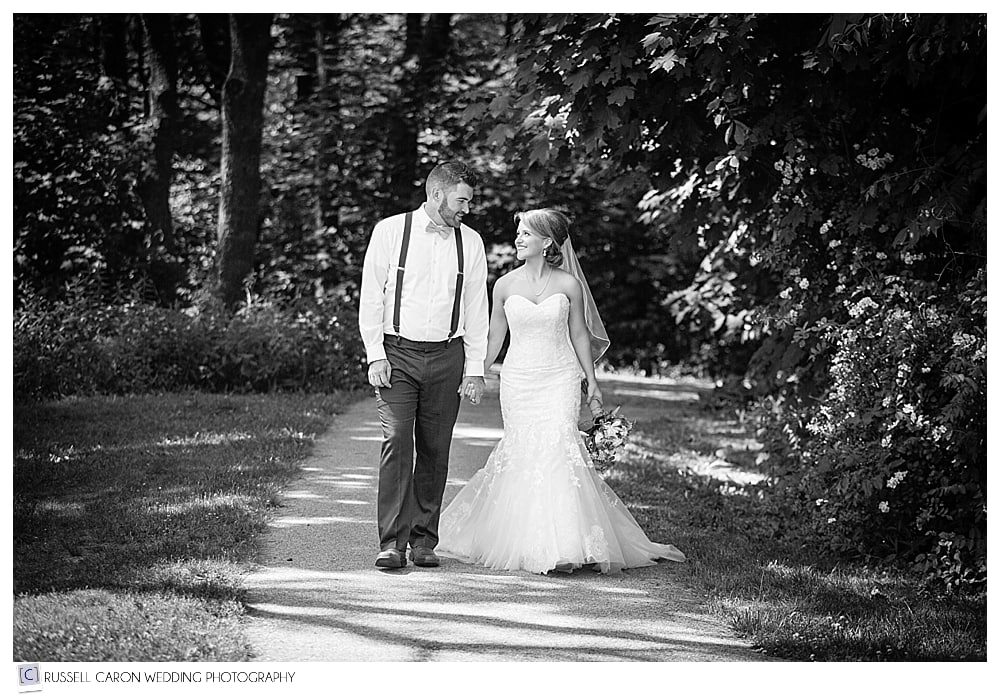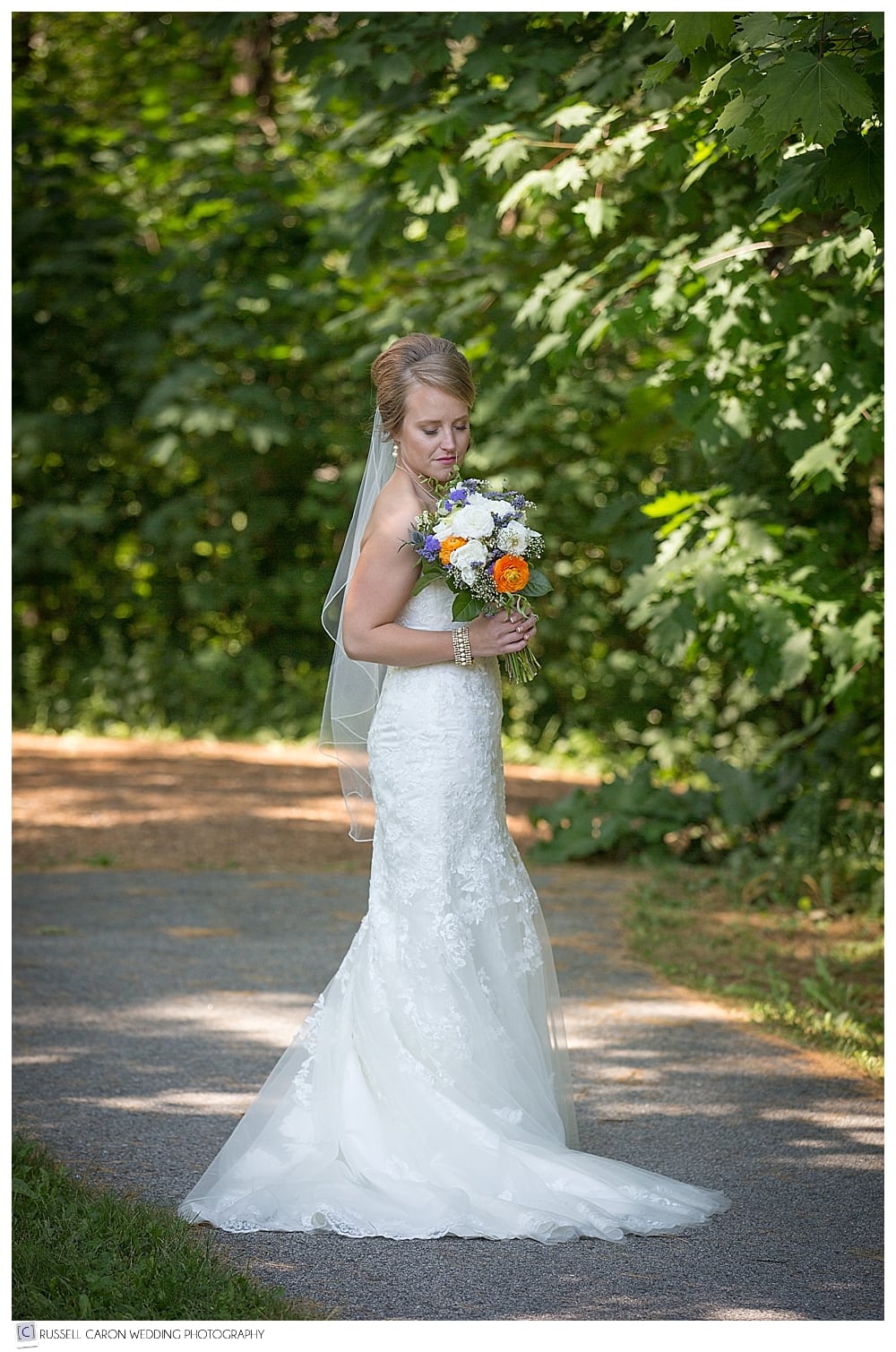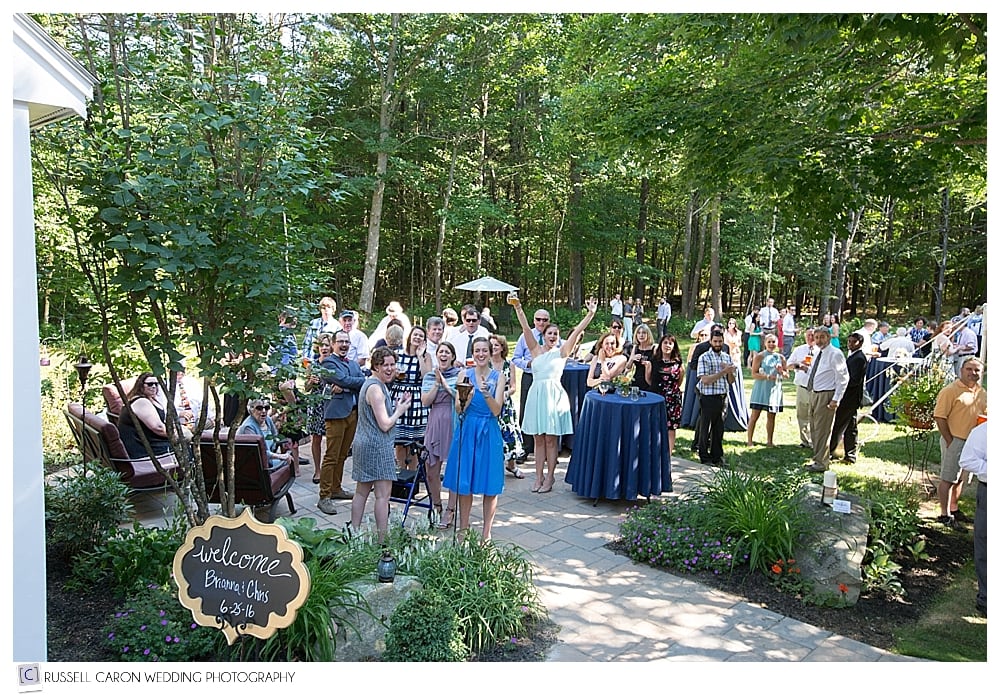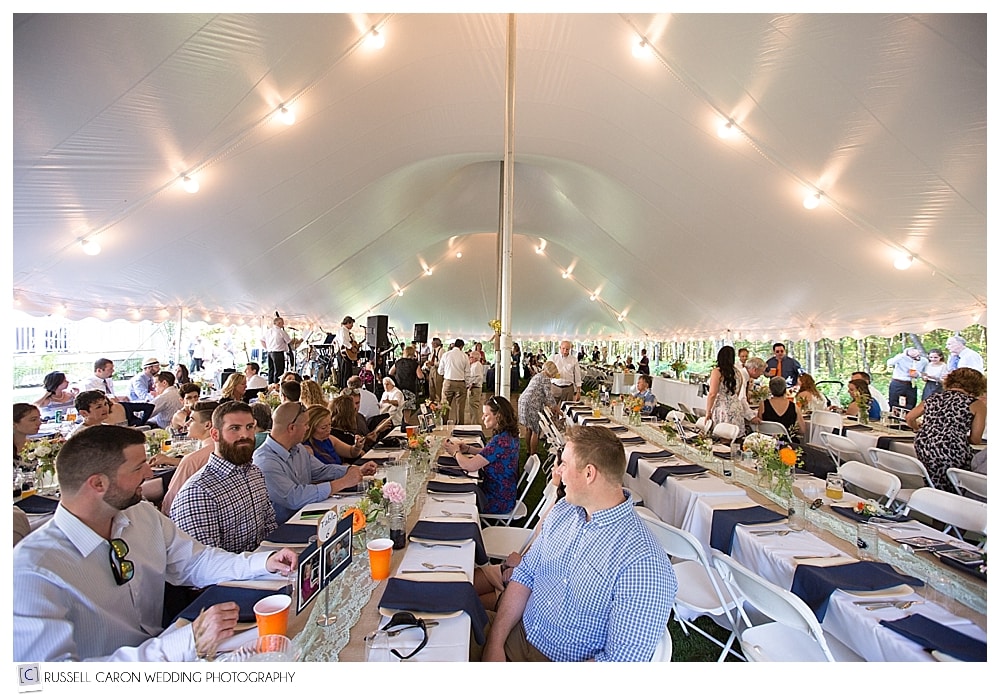 We love comments!! Please leave a comment and share (!!) to let us know if you enjoyed Brianna and Chris's North Yarmouth Maine wedding. Thank you!
Maine wedding photographers Russell and Liz Caron put the fun into wedding photography for Maine wedding couples. Feel the love as this dynamic pair effortlessly capture each of your cherished moments, producing natural poses and unparalleled art for your wedding day. Russell Caron Wedding Photography will photograph weddings at any destination you can think of, whether you've planned a North Yarmouth Maine wedding, a Caribbean beach wedding, or an Italian villa wedding! For more information, please contact us right away!
A very special thank you to the following vendors, for being so gracious to work with!
Venue: North Yarmouth private residence
Photographers: Russell Caron Wedding Photography, photographs by Russell Caron and Liz Caron
Day of Wedding Planner: Ruby McDermott Designs
Florist: Dottie Stackpole
Band: The Mick Roy Band
Hair and Makeup: Acapello Salons
Wedding dress: Maggie Sottero from Andrea's Bridal
Caterer: The Pig Kahuna
Limousine: Maine Limousine