Grace Restaurant Wedding | Portland Maine Wedding Photographers
Lindsey and Alex's Grace Restaurant Wedding in Portland Maine was lovely in every way. They did a wedding day first look in Deering Oaks Park, Portland Maine. When a bride and groom does a first look, they get all their photos done before the ceremony, freeing them up to enjoy their cocktail hour and enjoy their guests and party. After photos at Deering Oaks, we took Lindsey and Alex to the Portland graffiti wall on Free Street. What gorgeous colors!
Then we thought it would be fun to take them to Willard Square for an ice cream at Willard Scoops! They chose our recommended flavor of salted caramel, in case you're wondering. It was a quick jaunt to Willard Beach for a few minutes, just before Lindsey and Alex's wedding ceremony at SMCC. A sweet ceremony, performed by a family friend, began Lindsay and Alex's journey to marriage. We loved their wedding day, and hope you enjoy this pictorial of their wedding story!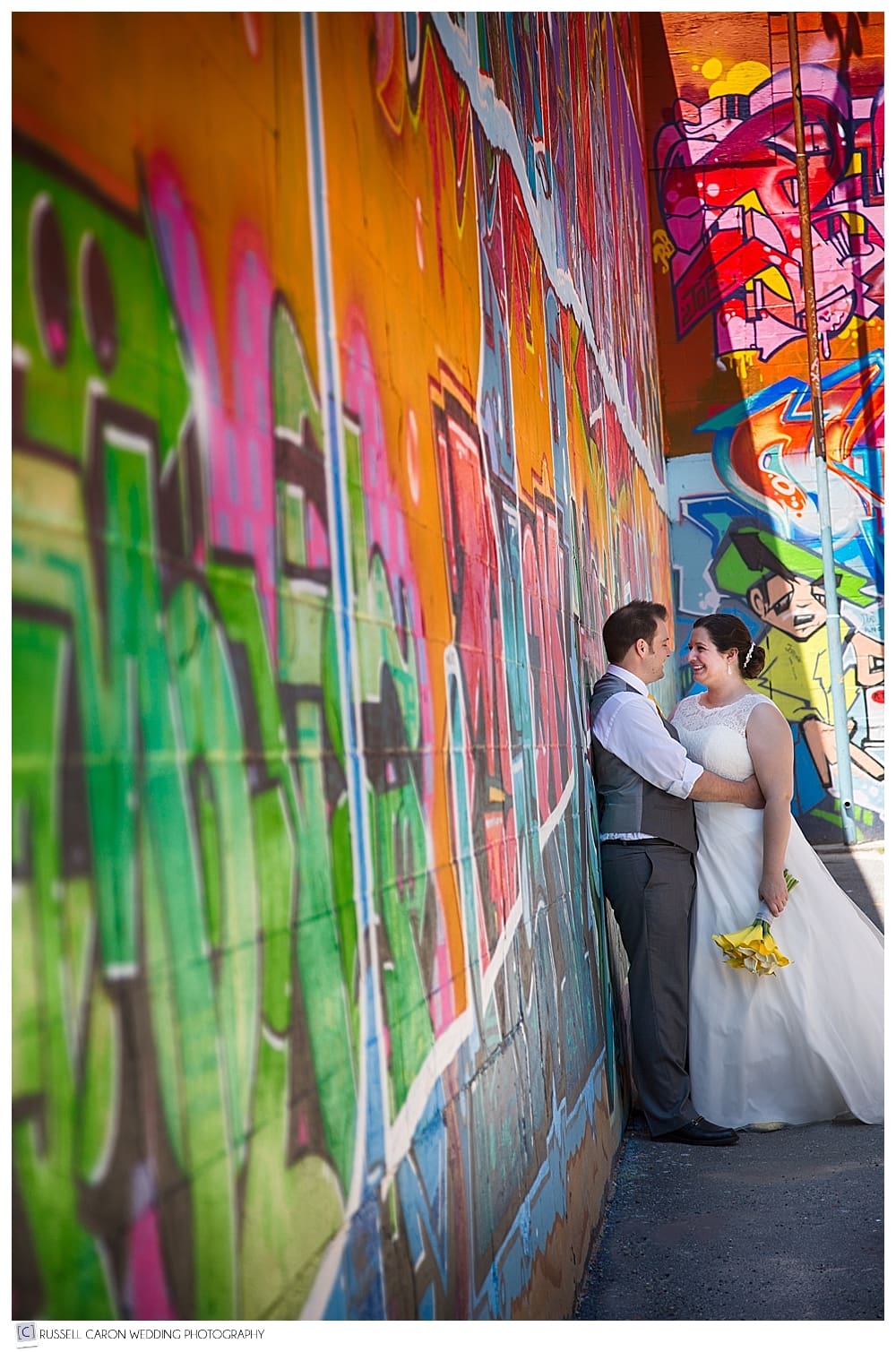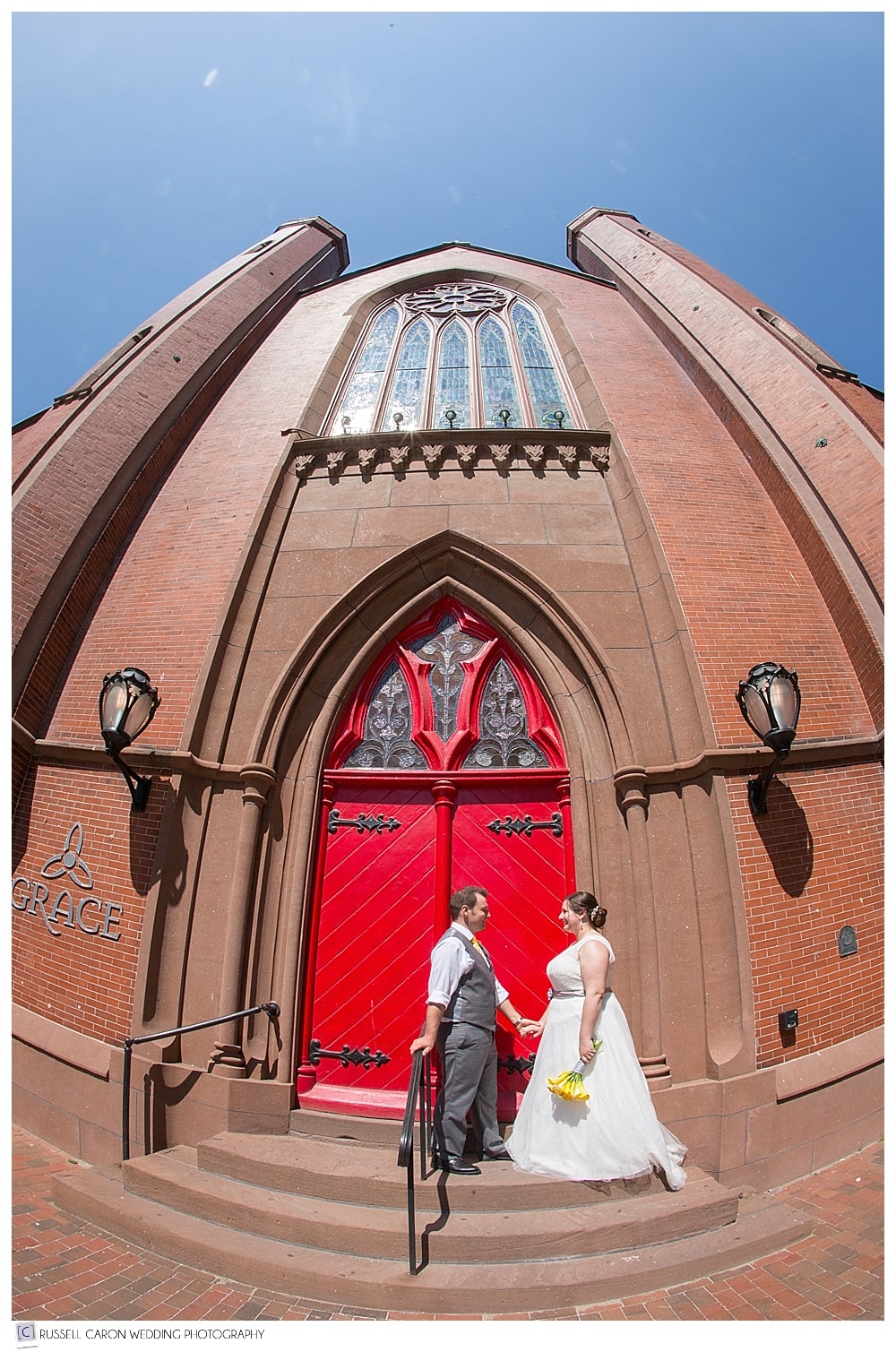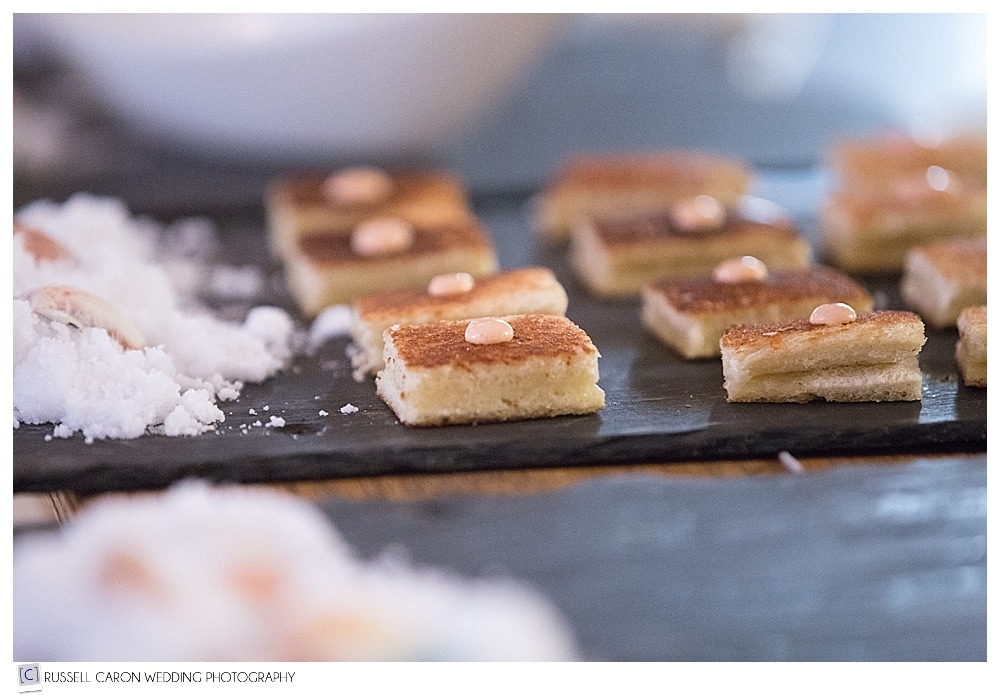 We love comments!! Please leave a comment and share (!!) to let us know if you enjoyed Lindsey and Alex's Grace wedding. Thank you!
Portland Maine wedding photographers Russell and Liz Caron put the fun into wedding photography for Maine wedding couples. Feel the love as this dynamic pair effortlessly capture each of your cherished moments, producing natural poses and unparalleled art for your wedding day. Russell Caron Wedding Photography will photograph weddings at any destination you can think of, whether you've planned a Grace Restaurant wedding, a Caribbean beach wedding, or an Italian villa wedding! For more information, please contact us right away!
A very special thank you to the following vendors, for being so wonderful!
Venue: Grace Restaurant
Photographers: Russell Caron Wedding Photography, photographs by Russell Caron and Liz Caron
DJ: Ryan Cote
Hair and Makeup: Aphrodite Salon
Wedding dress: David's Bridal