Maine Wedding Photographers in Kennebunkport
Lisa and Owen could not have picked a more picture perfect day on the coast of Maine for their June 21, 2014 wedding. An intimately sized and close knit group of family and friends ensured that they were surrounded with love. Their wedding was literally in the first few hours of the Summer of 2014 and was marked by one of the most spectacular sunsets one is bound to ever see. As Maine wedding photographers in Kennebunkport, we've seen our share of sunsets, but this one was somehow more magical because of the view and the love in the air!
Owen and his groomsmen prepared at Hills Beach Road in Biddeford, right on the ocean's edge.  Below you see the men casually waiting for the trolley to whisk them away to The Church on the Cape, UMC, in Cape Porpoise, part of the town of Kennebunkport, Maine.
Owen, waiting patiently for his bride, below, at Church on the Cape, Cape Porpoise, Kennebunkport, Maine.
Lisa and her bridesmaids prepared at the Boathouse in Kennebunkport, (a beautiful hotel with a spectacular view, by the way!), where they had access to the rooftop patio for photos just prior to the wedding ceremony.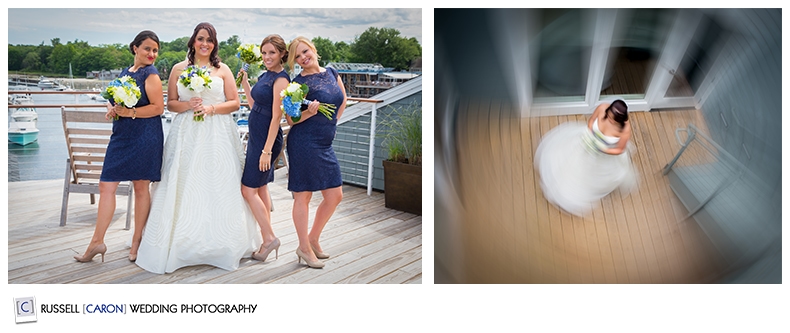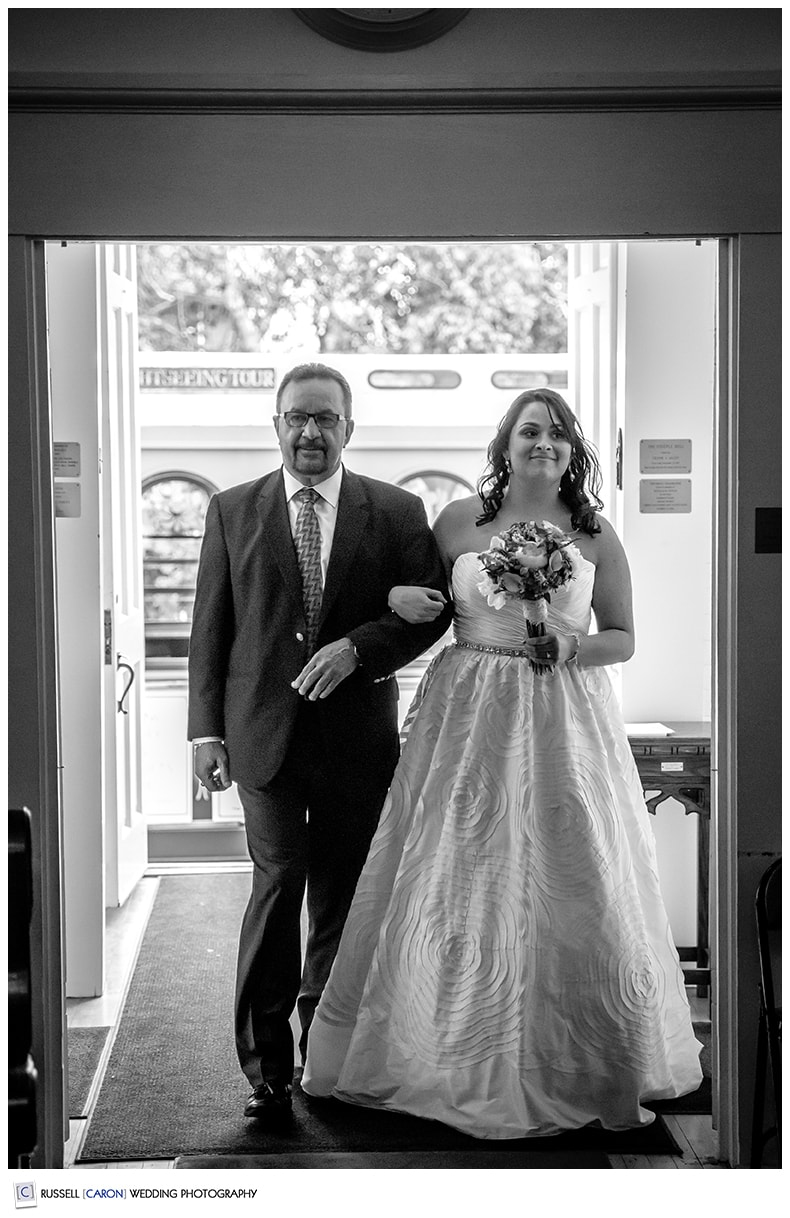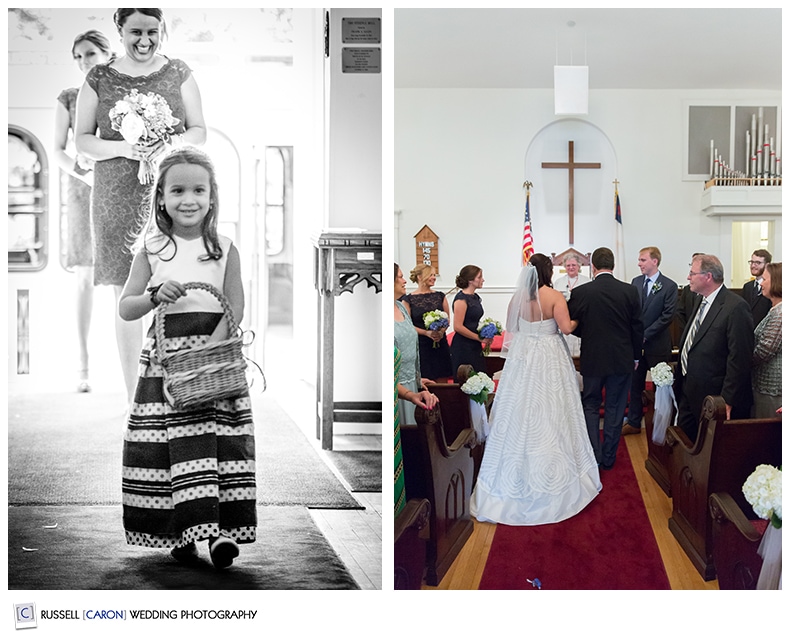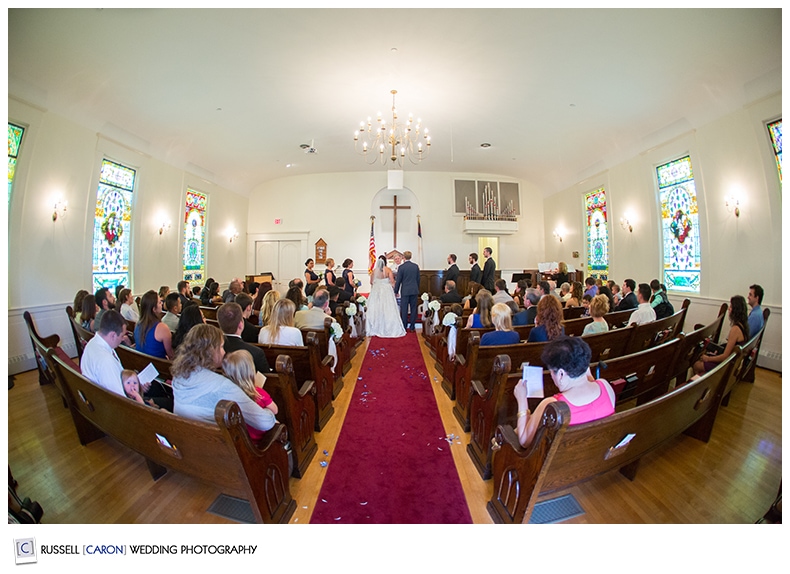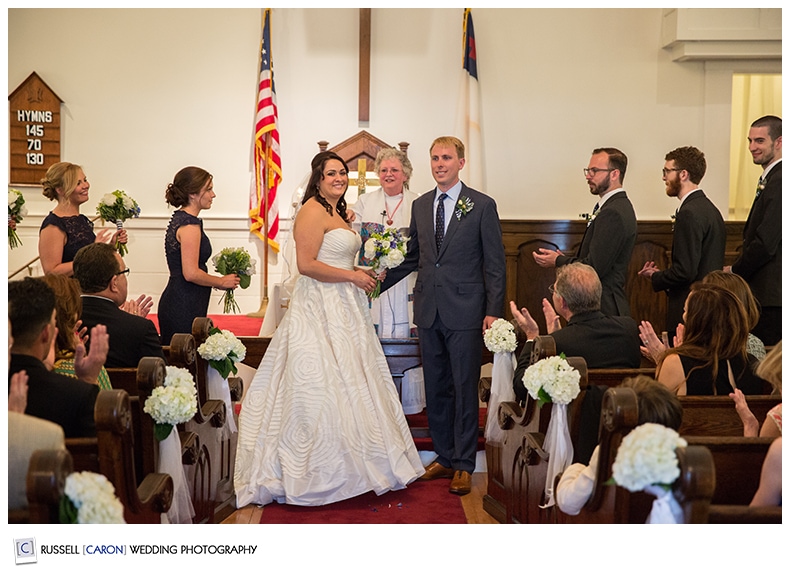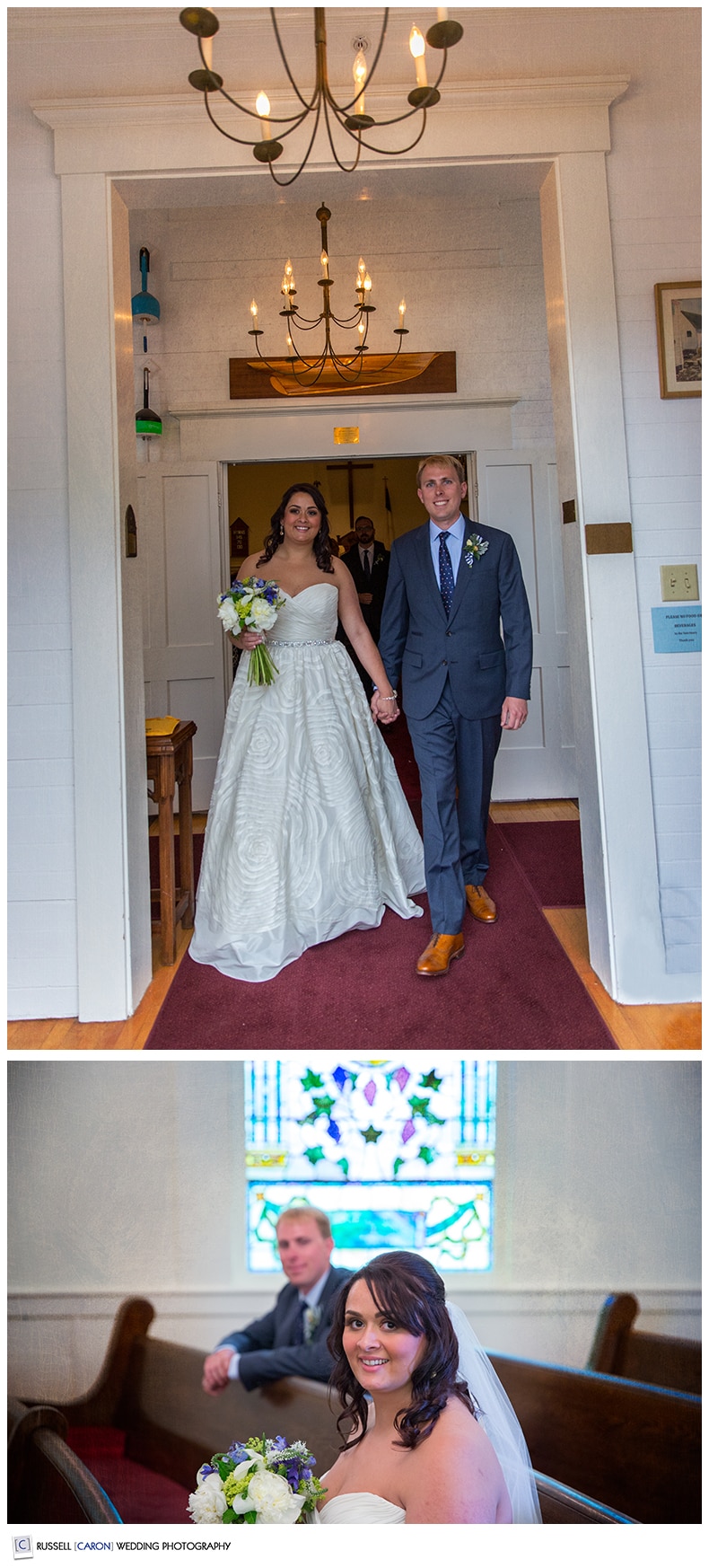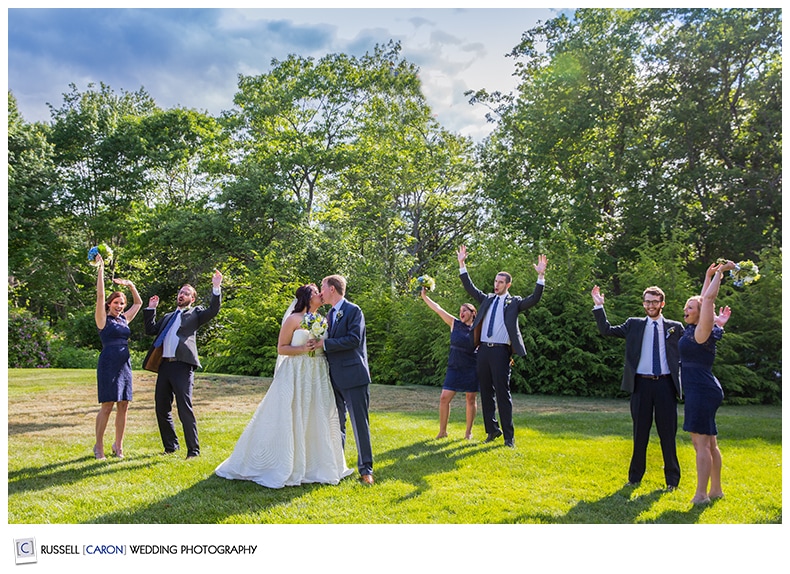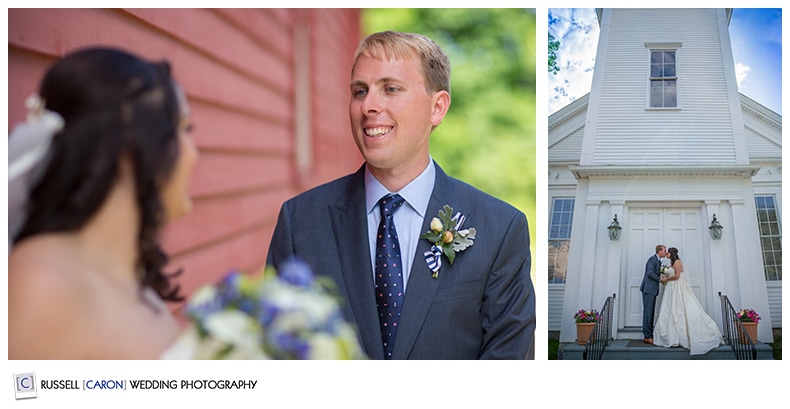 Lisa and Owen's reception was nearby at Pier 77 in the Cape Porpoise section of Kennebunkport. This gave us the pleasure of photographing the newlyweds on the docks and the rocks surrounding the restaurant. The skies below were a beautiful prelude for the stunning sunset that followed, one of the many reasons we love being Maine wedding photographers in Kennebunkport!
A good time was had by all as music from The Music Man DJ Service, kept the bridal party and guests on their feet all night long!  Many of the couples' Latin favorites were featured, and a game of Limbo also ensued.
And, since we started with a gorgeous Kennebunkport sunset shot, let's close out with just one more: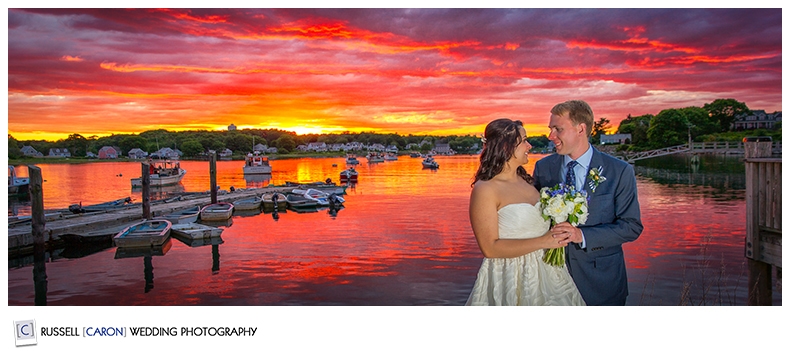 We love comments and shares! If you enjoyed this Pier 77, Cape Porpoise wedding, let us know. Thank you!
Russell and Liz Caron, Maine wedding photographers in Kennebunkport, put the fun into wedding photography for Maine wedding couples. Getting married? Feel the love as this dynamic pair effortlessly capture each of your cherished moments, producing natural poses and unparalleled art for your special day.  For more information, please contact us right away!