Kennebunkport Engagement Photographers
Heather and Ashwin traveled to Kennebunkport from Massachusetts for their engagement session earlier this week. It was a stunning Maine summer morning. Heather grew up in the Kennebunkport area, and recalled her days working a summer job in Dock Square when she was in school. As Kennebunkport engagement photographers, two of the places we love to take our couples are Colony Beach and the adjoining Breakwater, below. From the moment we met them, Heather and Ashwin were easy to talk to and very fun to be around. They have an easy-going manner with each other that translated nicely into their images.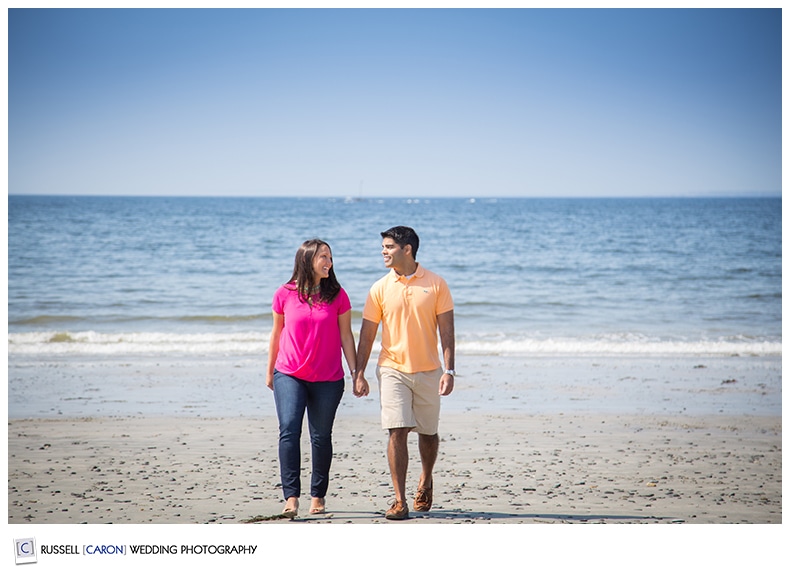 Below, Heather and Ashwin on the Kennebunkport breakwater. You never know what the weather will bring in Maine, and on this day there was not a cloud in the sky!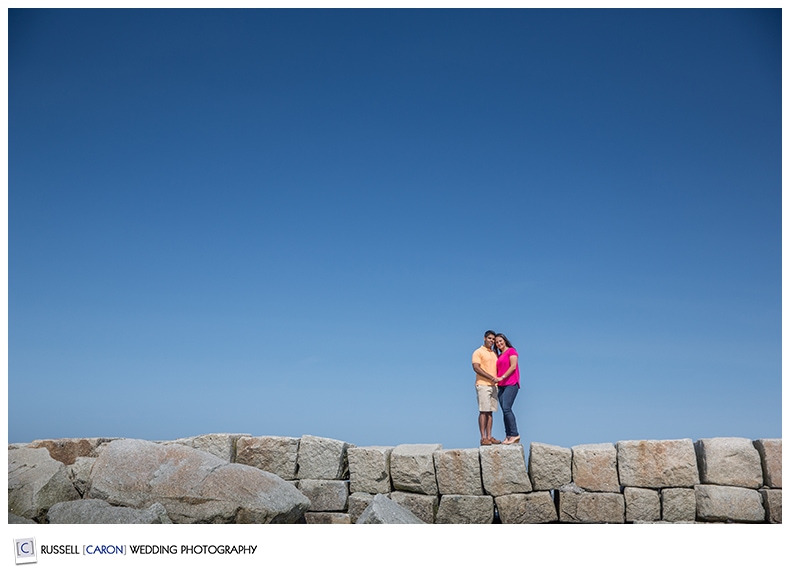 We love this photo of Heather and Ashwin (below) with the Colony Hotel in the background. They'll be married at the Colony in June 2015. We love the facility and staff at the Colony, they're so accommodating and friendly and we're looking forward to working with them again at Heather and Ashwin's wedding.
Ashwin grew up in Vermont, so the couple requested a photo in front of Ben and Jerry's ice cream sign, below. At one point, we were all laughing, we were having such a good time! Heather and Ashwin have reaped the benefits of having an engagement session. Mainly, that we have a connection, and come wedding day they'll be so much more comfortable about their wedding photography!
We're looking forward to Heather and Ashwin's wedding. It's going to be filled with love, laughter, family, and friends. And we can't think of a better place than Kennebunkport for their wedding. We just know it's going to be a wonderful day.
Kennebunkport engagement photographers, Russell Caron Wedding Photography, put the fun into wedding photography for Maine wedding couples. Feel the love as this dynamic pair effortlessly capture each of your cherished moments, producing natural poses and unparalleled art for your special day. For more information, please contact us right away!