Kennebunkport Wedding | Colony Hotel Wedding
Laura and Bret had such a gorgeous, outdoor Kennebunkport wedding, at the Colony Hotel, on Sunday, October 5, 2014. Sunday weddings are wonderful! Sunday weddings have a different flair to them, seemingly a bit more relaxed, a bit more easy going, maybe even a bit more fun? Laura grew up in Maine, but now lives in Florida. She knew, when Bret proposed, that she wanted to have a destination wedding in Maine. Not surprisingly, Laura chose the quaint seaside town of Kennebunkport. Laura and Bret originally wanted to have a Saturday wedding at the Colony. When the date Laura first wanted wasn't available, she chose Sunday instead. As a result, it turned out to be one of the best days of autumn of 2014!
Laura & Brett's Kennebunkport Wedding:
The fall foliage was at peak season this weekend in Kennebunkport, Maine, and we took advantage of it, below!
Another favorite of ours, wedding day details! Laura and Bret met at Disney World, not as tourists in the park, but as employees. We love that they brought bride and groom Mickey Mouse hats!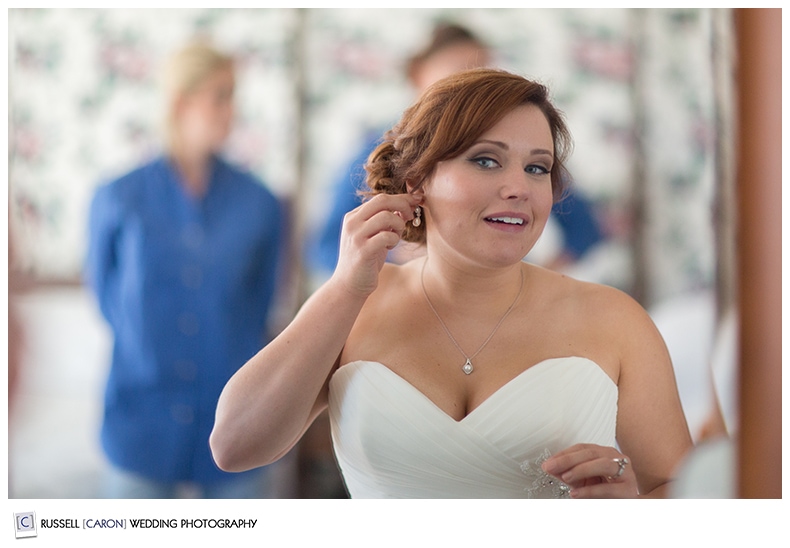 (Below) Laura looks out toward the wave-swept Atlantic Ocean moments before having her dad see her for the first time in her gown. At right, below, Laura and her dad share a quiet moment.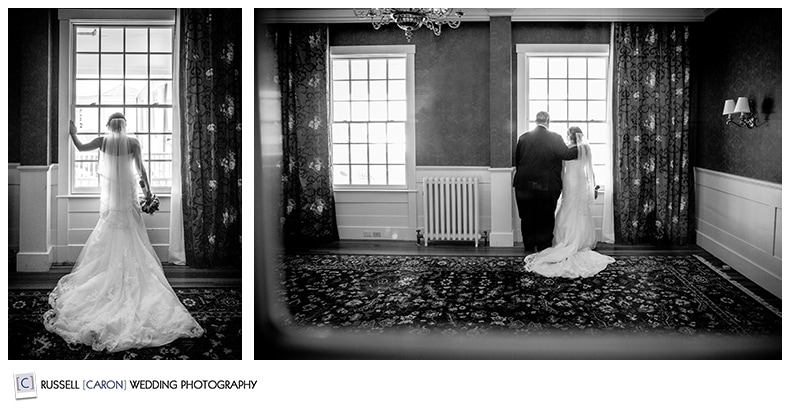 Wedding day first look photos are some of our favorites! The bride and groom choose to see each other before the ceremony in a carefully arranged private location. Often, there's much emotion, and even tears. We love capturing these sweet moments!
Our couples often give us the time to take them out and around town to get some fun photos, as well as artistic photos. Below, Laura and Bret stroll hand-in-hand along Kennebunk Beach.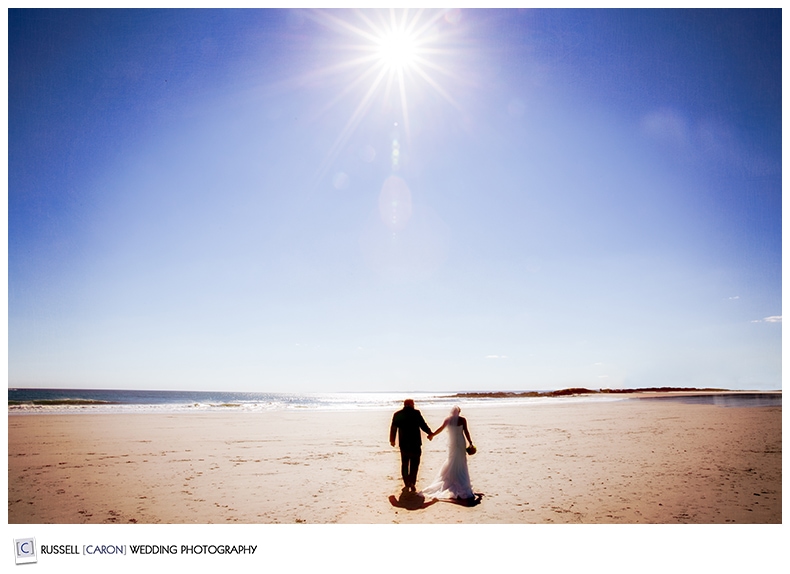 We love how the Colony Hotel is visible in the distance.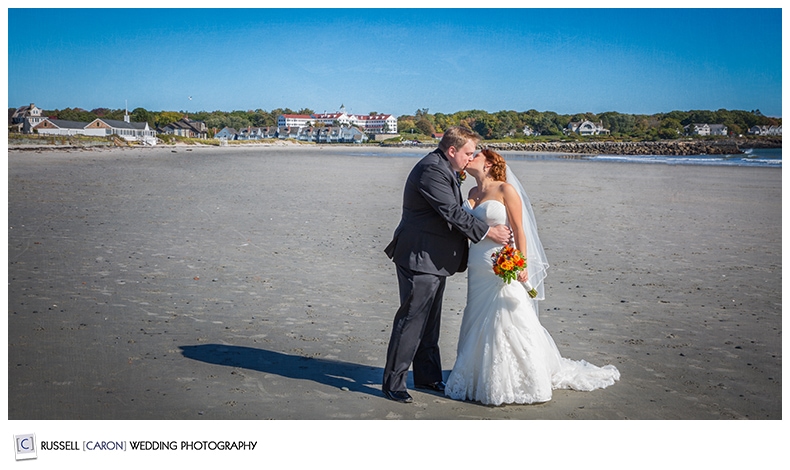 More splashes of that vibrant autumn color, below.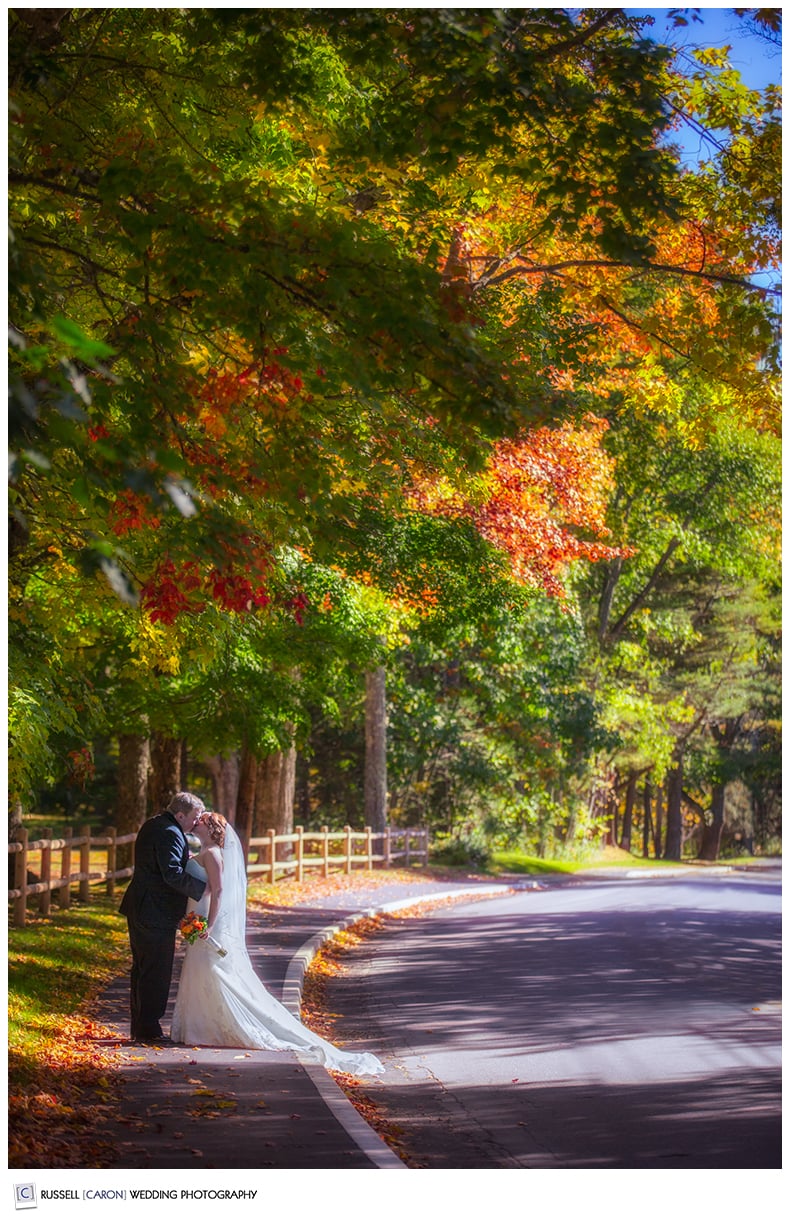 The bride and groom in Dock Square, Kennebunkport.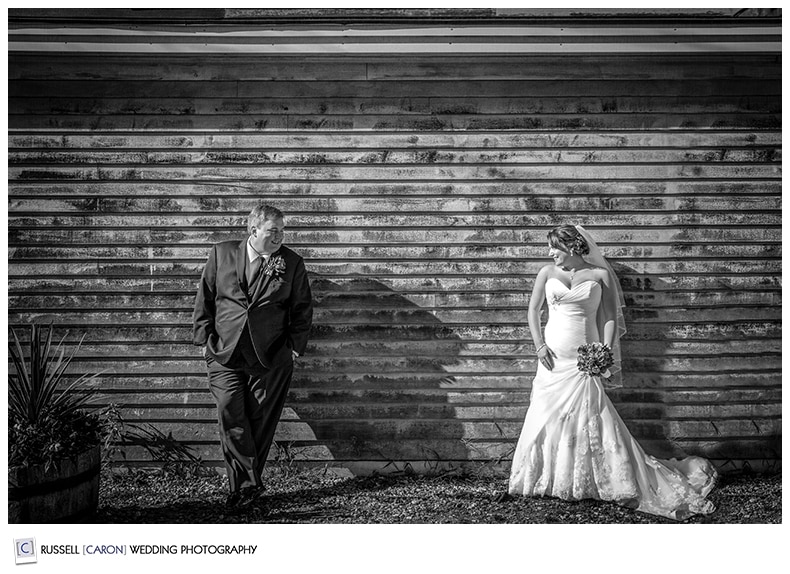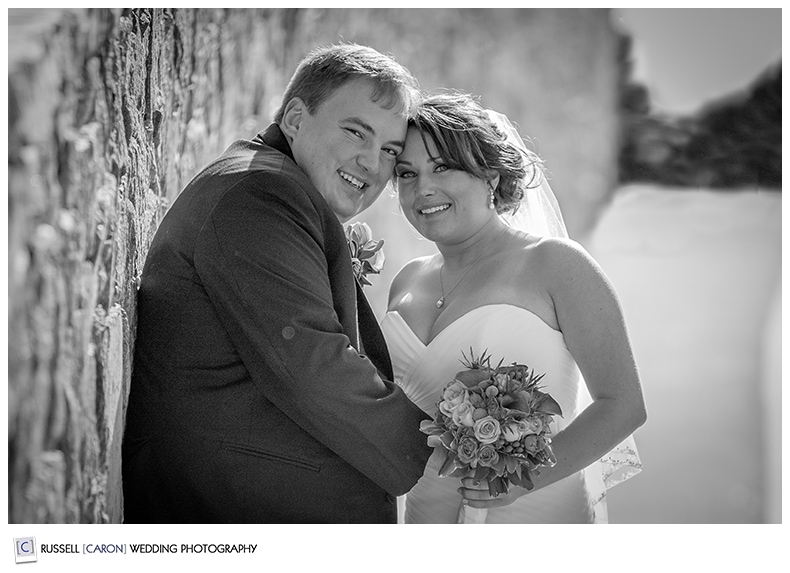 The bridal party having fun at Colony Beach, below, three images.
First dance was to a vintage classic Disney musical piece, fitting for these two Walt Disney World career employees. Meanwhile, guests look on.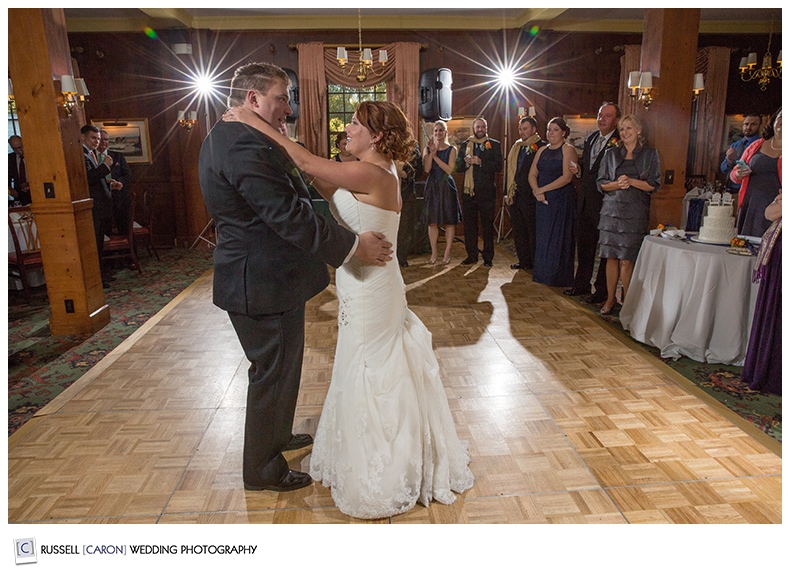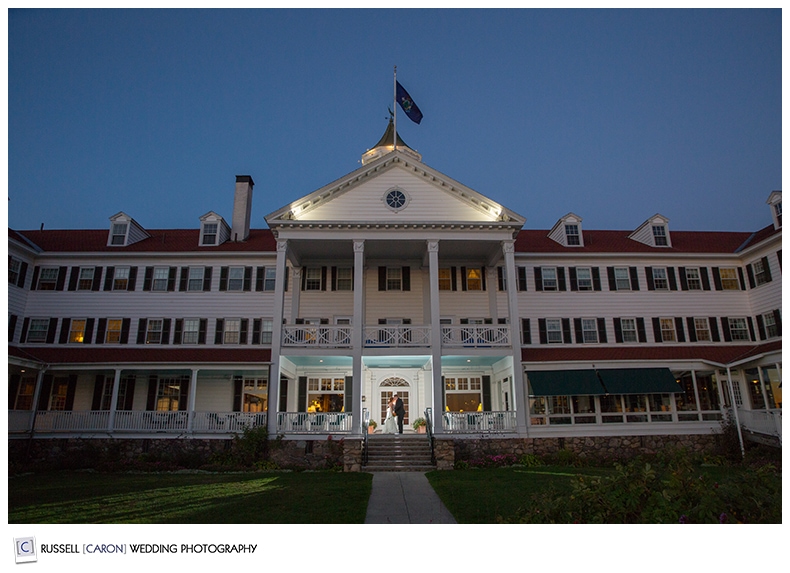 (below) The Kennebunk Beach breakwater with Laura and Bret taking a few minute break from their fun-filled reception just across the street at the Colony.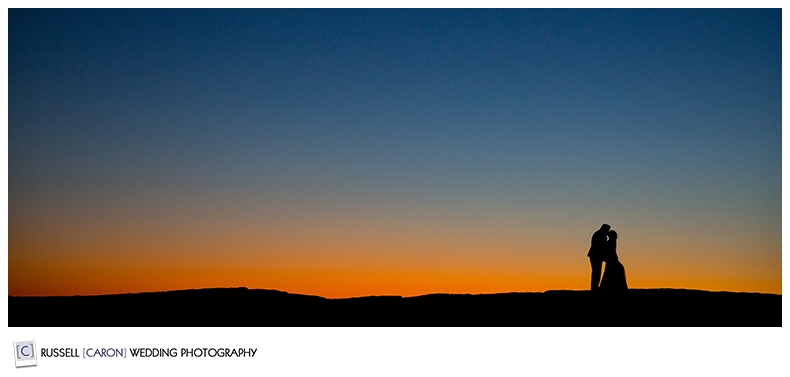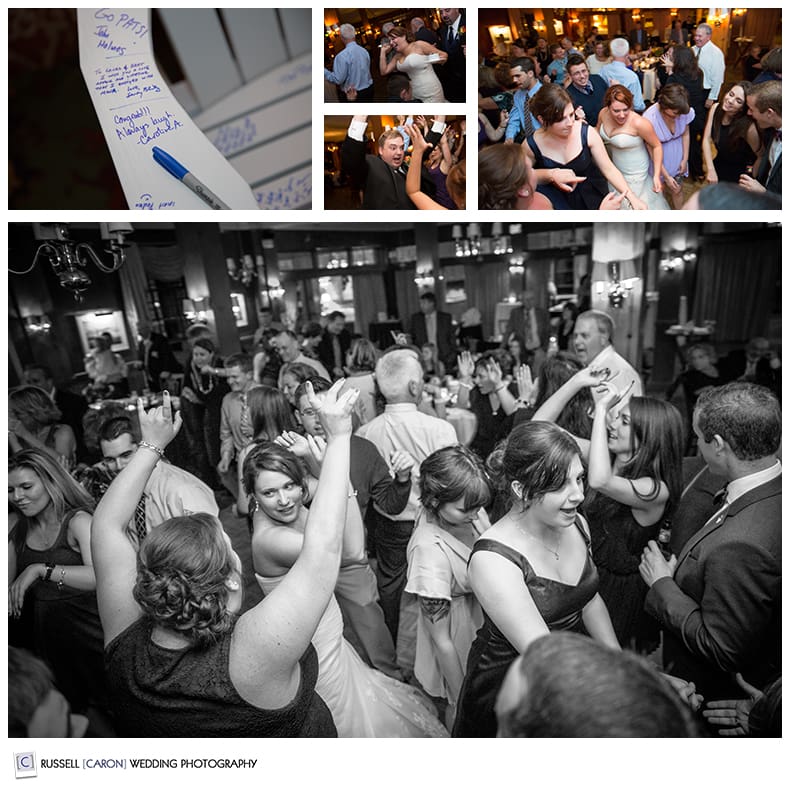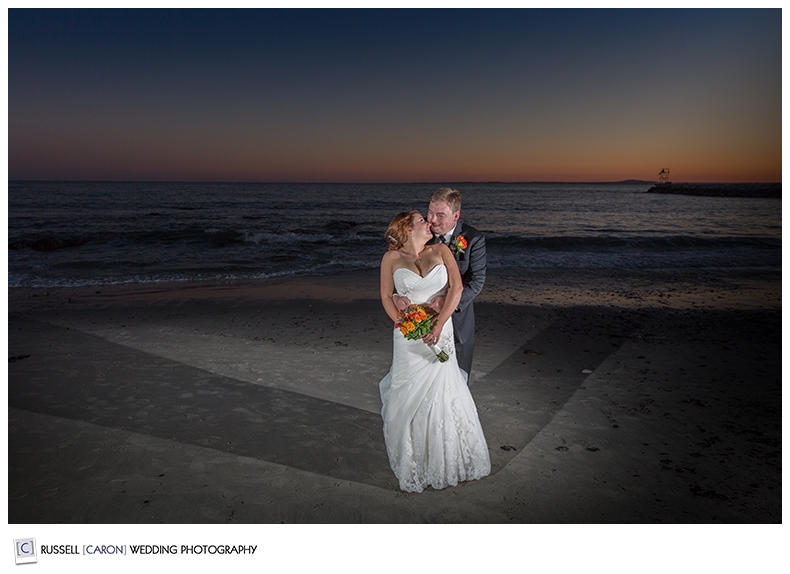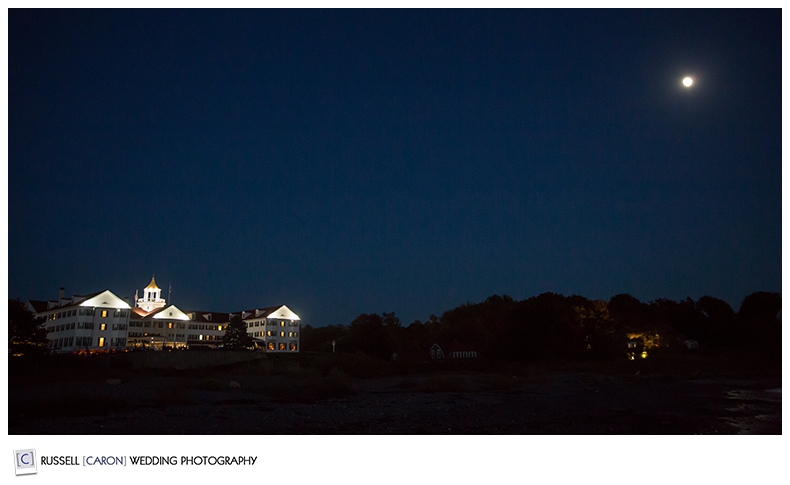 Flowers:  Blooms and Heirlooms
Cake: Reilly's Bakery, Biddeford, Maine.
DJ: DJ Aaron Topfer 
Kennebunkport Maine wedding photographers, Russell Caron Wedding Photography, would love to be involved in your wedding day, just as we were for Laura and Brett. We put the fun into wedding photography for Maine wedding couples and we can do the same for you! Let us join your wedding and help in creating the perfect memories of your big day. We will travel to whatever location you can think of whether it be a Kennebunkport wedding at the Colony Hotel or a resort in the Caribbean. For more information, please contact us right away!