Boothbay Harbor Wedding | Boothbay Harbor Maine Wedding Photographers
Patty and Tommy married on Saturday, October 4, 2014, on a foggy and slightly drizzly fall day in the picturesque town of Boothbay Harbor, Maine, at the Linekin Bay Resort. We love a Boothbay Harbor wedding anytime but even more so at this time of year, both for the scenery and the beautiful splashes of autumn color! Take a look at the photos, below, and see if you agree. It also doesn't hurt when you have a couple mot only as photogenic as Patty and Tommy, but as willing to go out and about to create the opportunity to make these lifetime memories happen with photographs.
Patty and Tommy's day: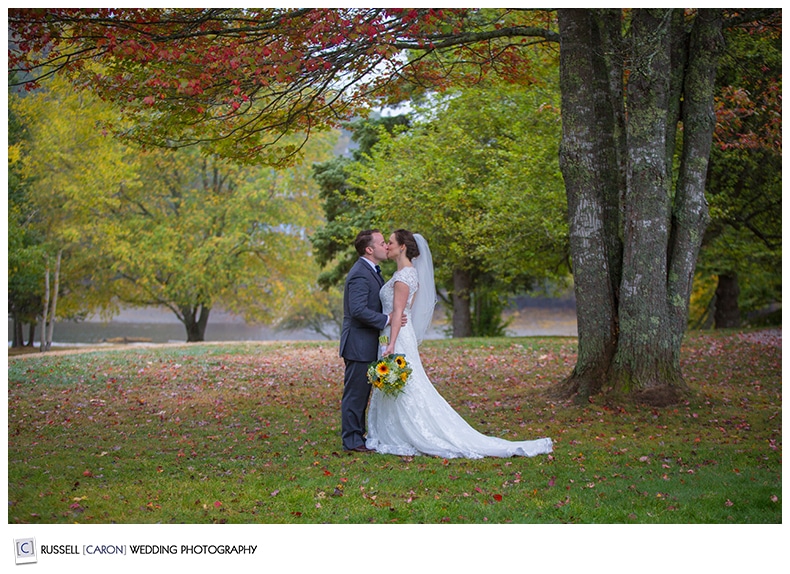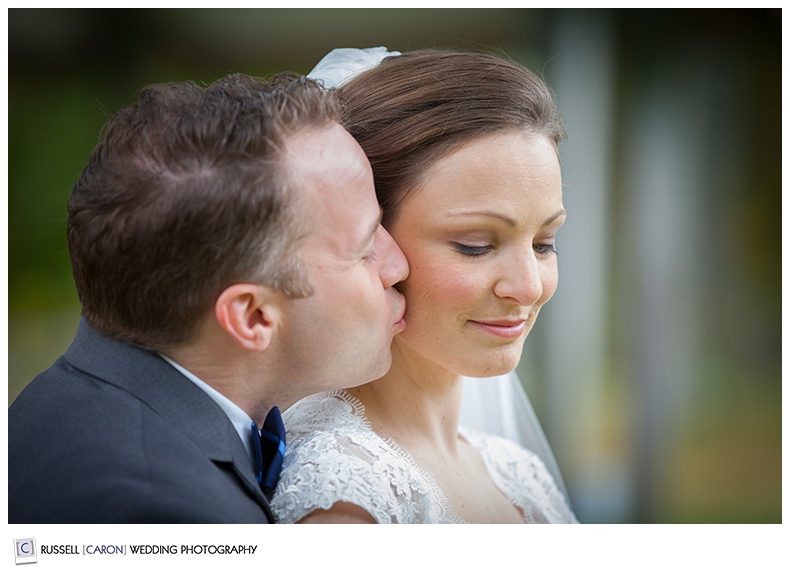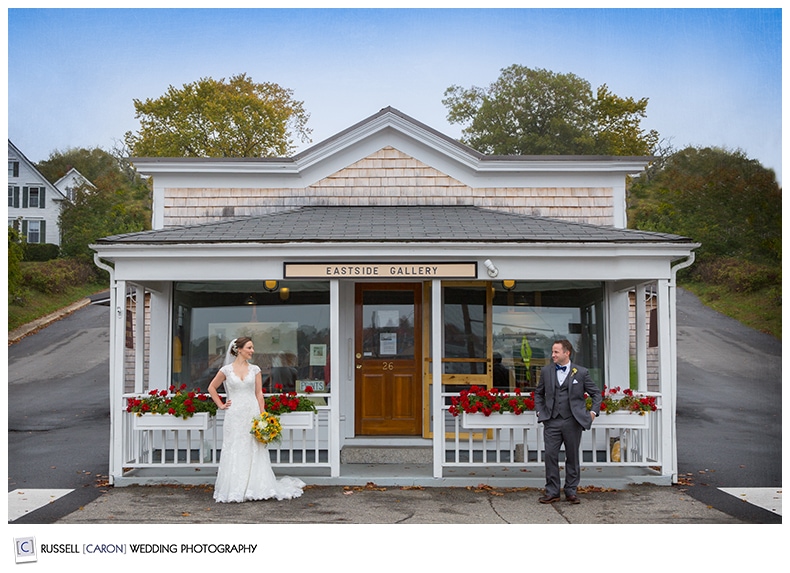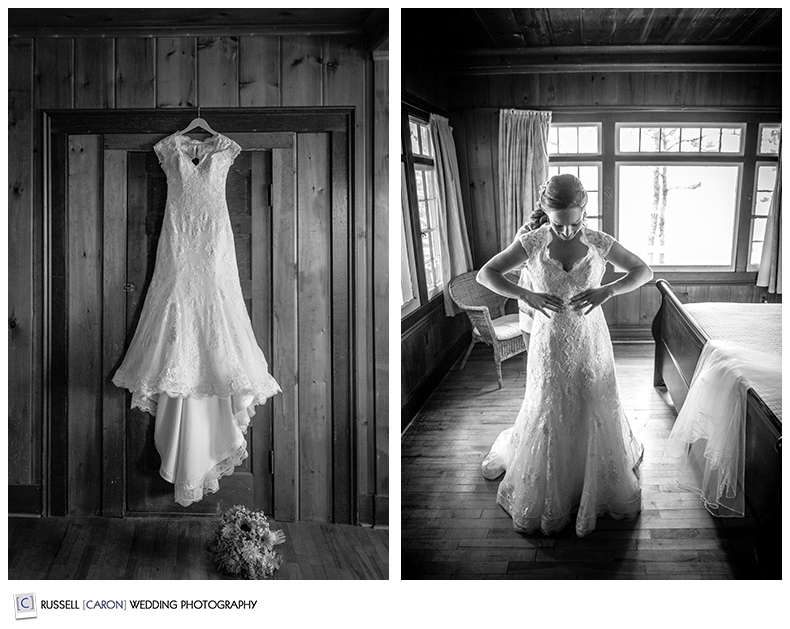 The Linekin Bay Resort provides a great and spacious cottage for bridal preparation (below, right). And the master suite includes water views from three large windows. Not only that, unlike most hotel rooms, it is relatively easy to find an elegant way to hang the gown!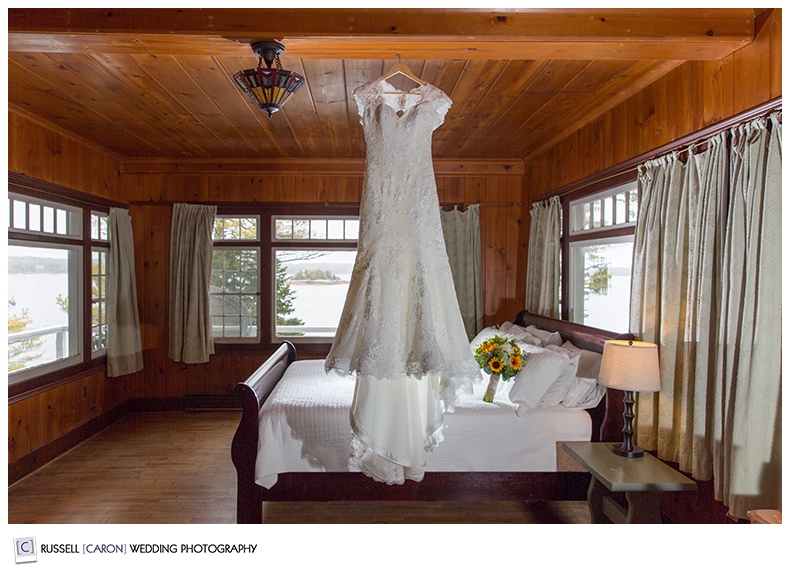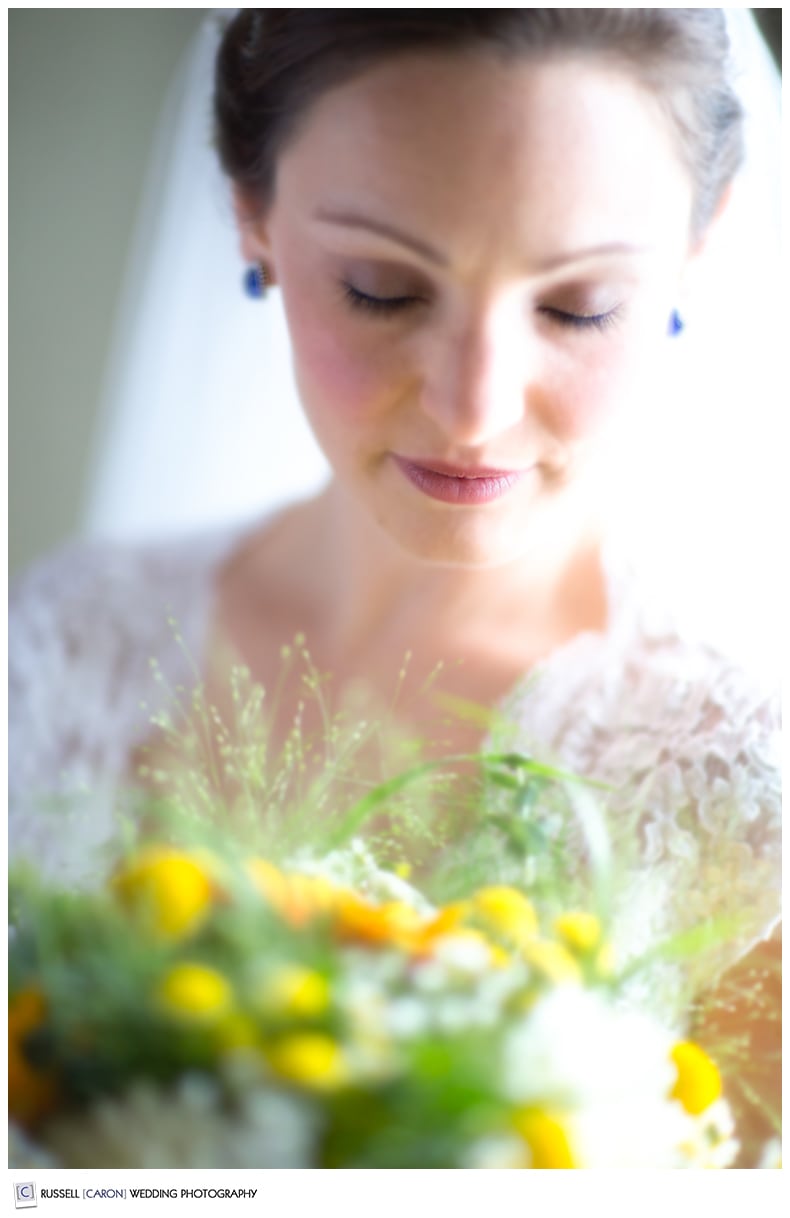 We love first look photos (next 3 panels, below)! Patty and Tommy opted for all the advantages of a wedding day first look. Which is when the bride and groom decide to see each other before the ceremony. The first look is carefully orchestrated to be as private and intimate as the couple chooses. In the is case, it was Patty and Tommy and us as their photographers. It allows the couple to have a few moments of alone time in what will likely be a very busy day. A few minutes alone together eases any anxiety and nervousness that couples may feel on their special day. And, it allows for creative photography time to be accomplished ahead of time. While everyone is at their freshest, with all the excitement of what's yet to come exuberantly shining through!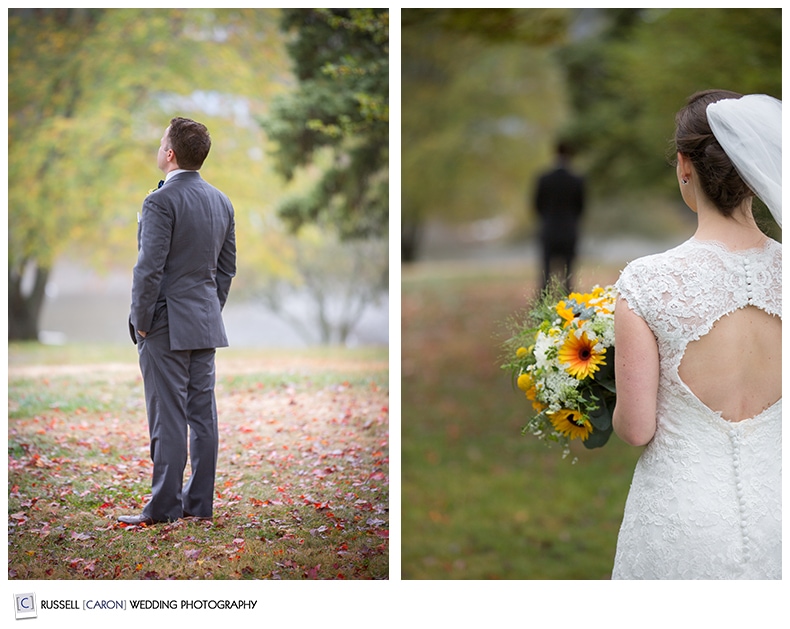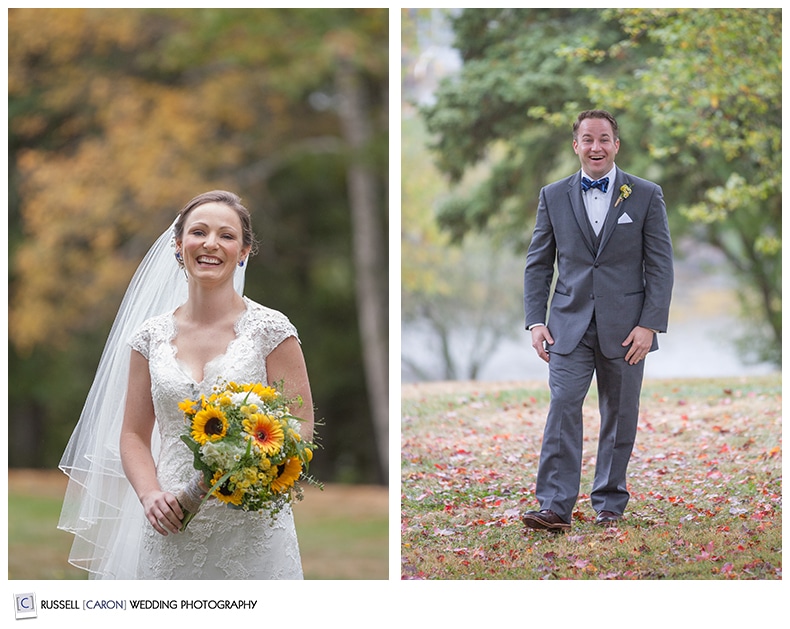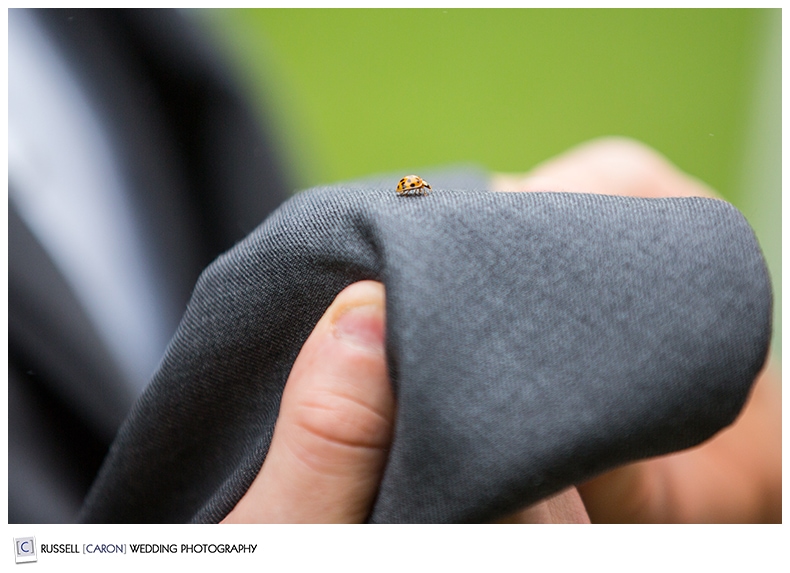 Could the Boothbay Harbor area be any more dreamy??? Just one of the reasons we loved Patty and Tommy's Boothbay Harbor wedding.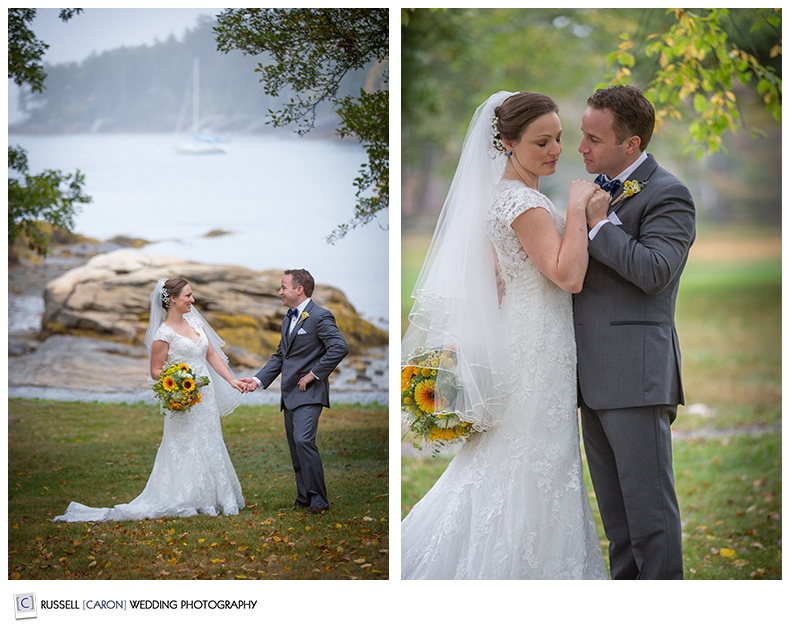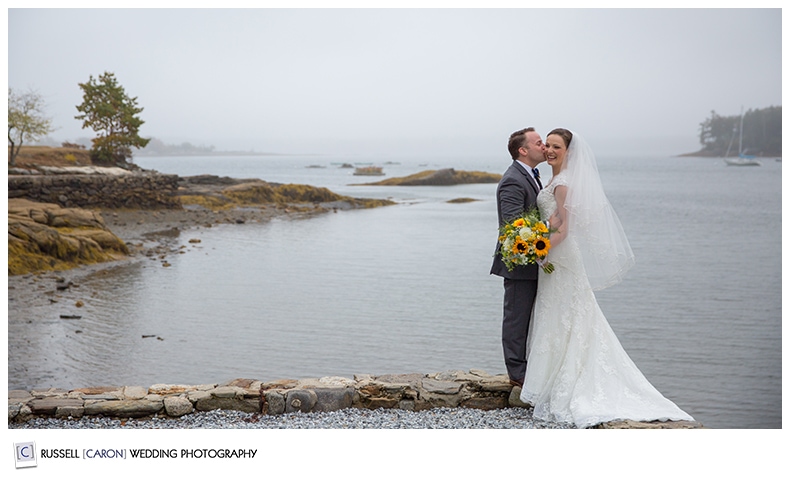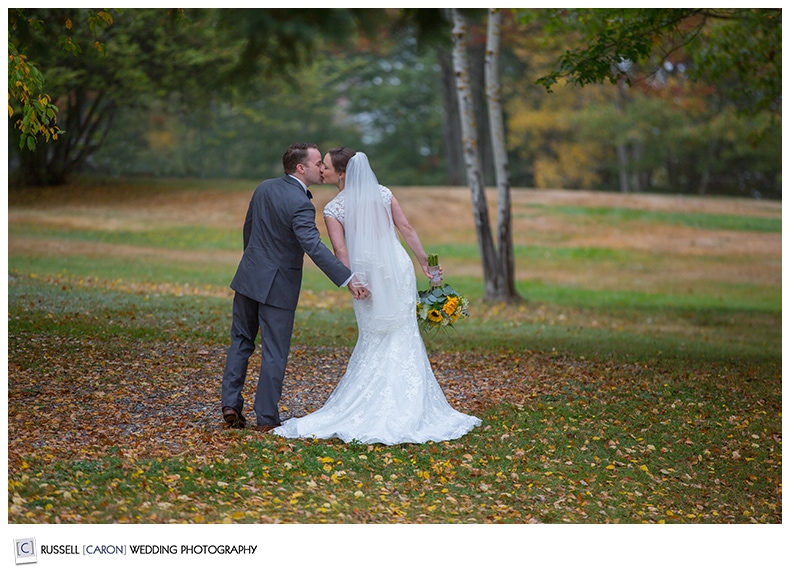 The well-known footbridge in downtown Boothbay Harbor connects the east side with the busy and bustling downtown and Fisherman's Wharf parts of town.  And makes for a great Boothbay Harbor wedding photo location!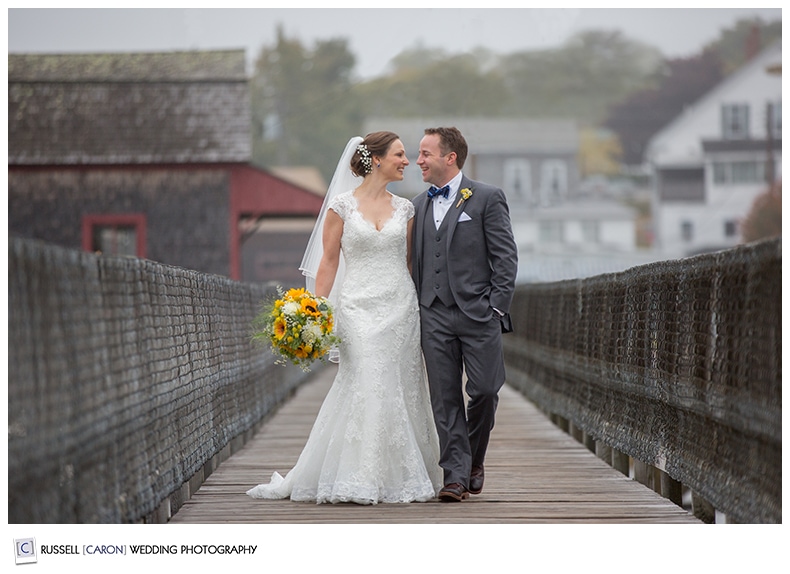 Patty and Tommy are beautiful dancers, and provided us with one of the best first dances we've seen! (below)
How about a custom made bobble head figurine for the cake topper? (above) There's definitely a similarity there! Tommy's dad made the photo wall below, just one of the fun details of this beautiful wedding!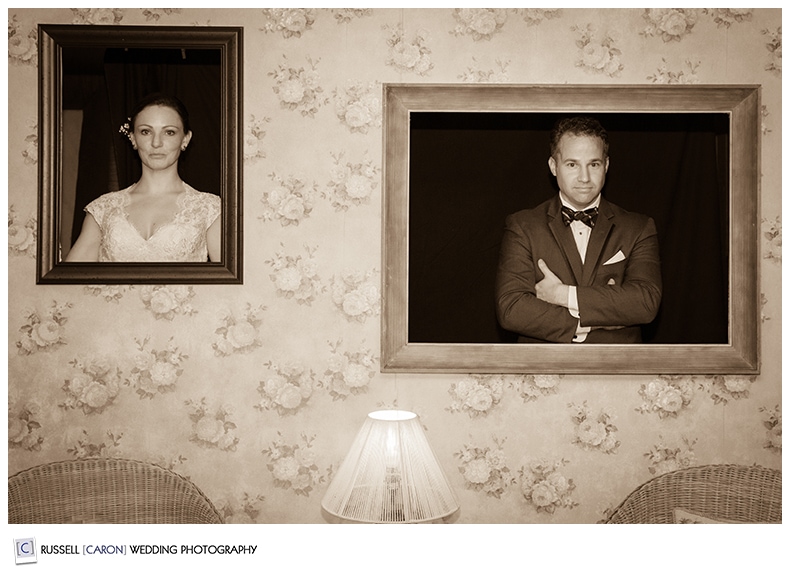 Boothbay Harbor Maine wedding photographers, Russell Caron Wedding Photography, would love to be involved in your special day, just like we were for Patty and Tommy. We will travel to whatever location you can think of, whether it be a Boothbay Harbor wedding at Linekin Bay Resort or a resort in the Caribbean. For more information, please contact us right away!