New England Wedding Photographers
Stephanie and Rick had a sparkling autumn weekend for their wedding at Whitney's Inn, Jackson, New Hampshire, on Saturday, October 11, 2014. The weather was flawless in the White Mountains and New England wedding photographers everywhere were rejoicing!  The image below is just outside of the downtown area of Jackson.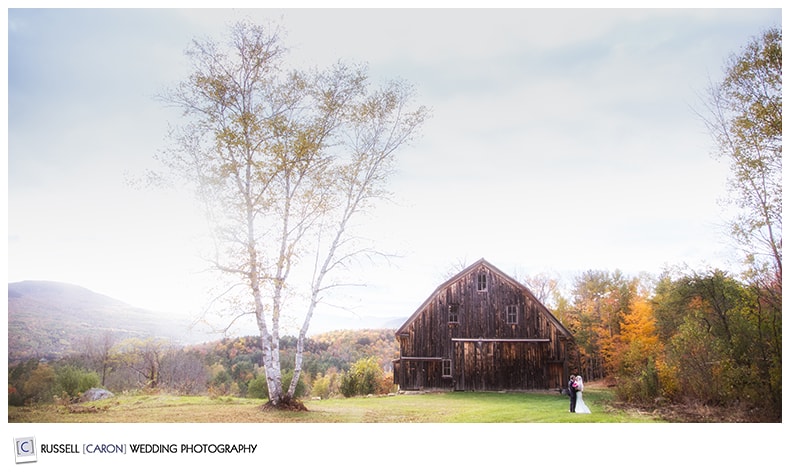 (Below) How many towns are there where the Main Street begins with a one-lane wooden covered bridge?  Jackson, New Hampshire does.  And, the suite at Whitneys Inn makes a perfect place to photograph the gown and of course for the bride to get ready in.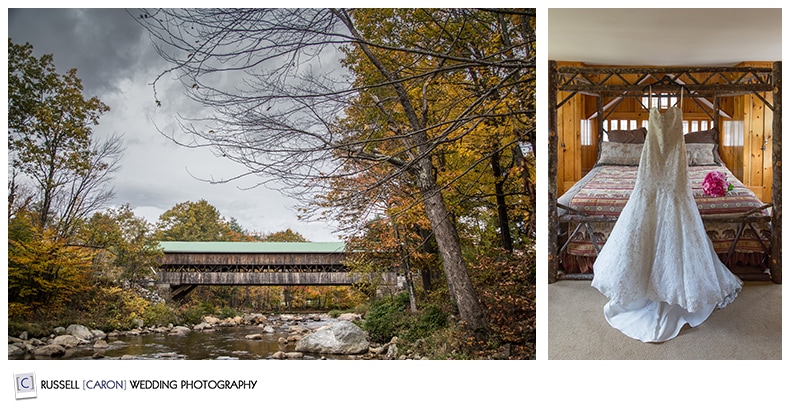 We love it when the groom and groomsmen have some fun details. Brightly colored socks, ties, boutonnieres area colorful addition to the day, below.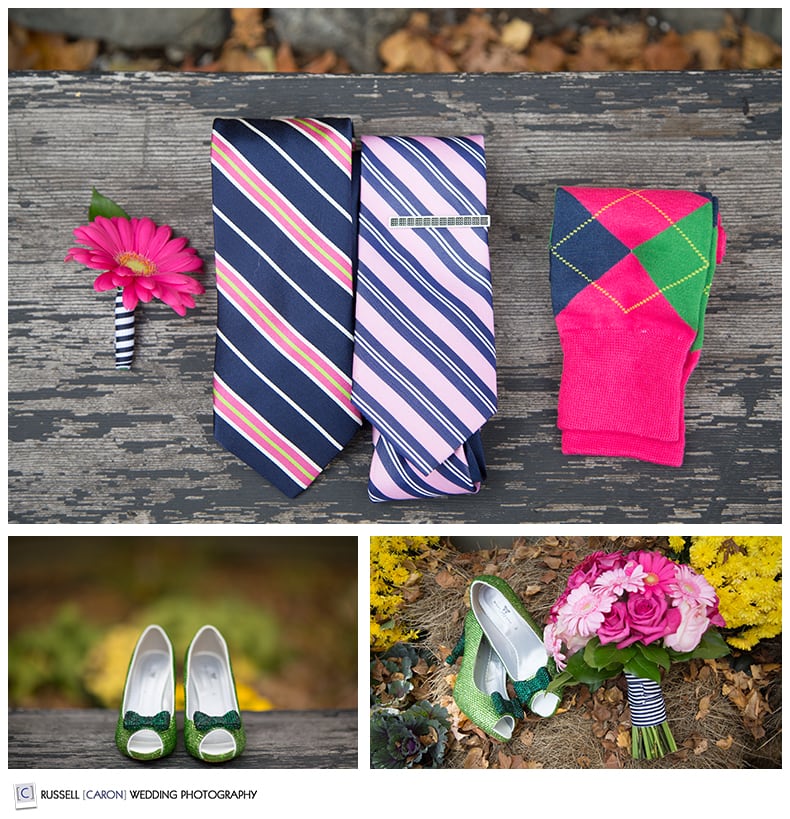 Gorgeous bridal shoes are fairly common, but these emerald green ones, above, were spectacular!! The color alone, was enough to make us swoon, but that they were also jewel-encrusted really swept us off our feet!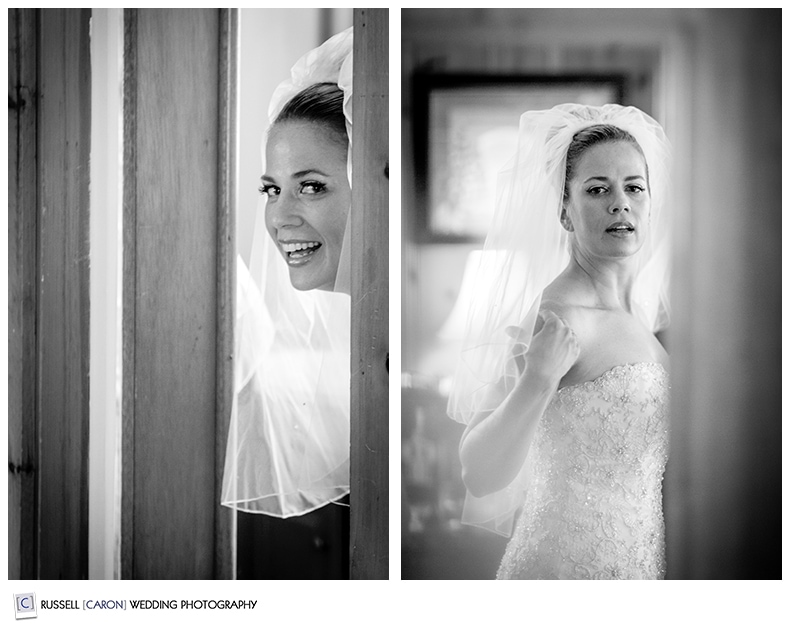 We work with lots of beautiful brides, and Stephanie was absolutely a very beautiful example!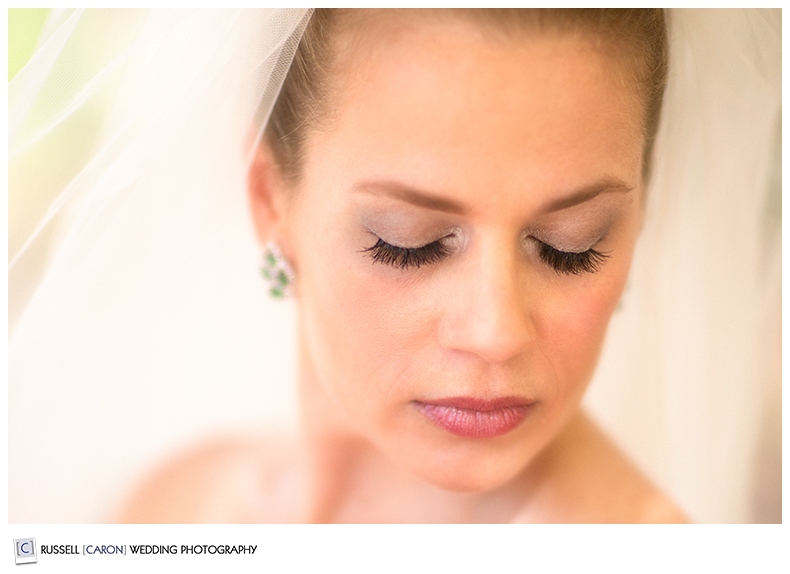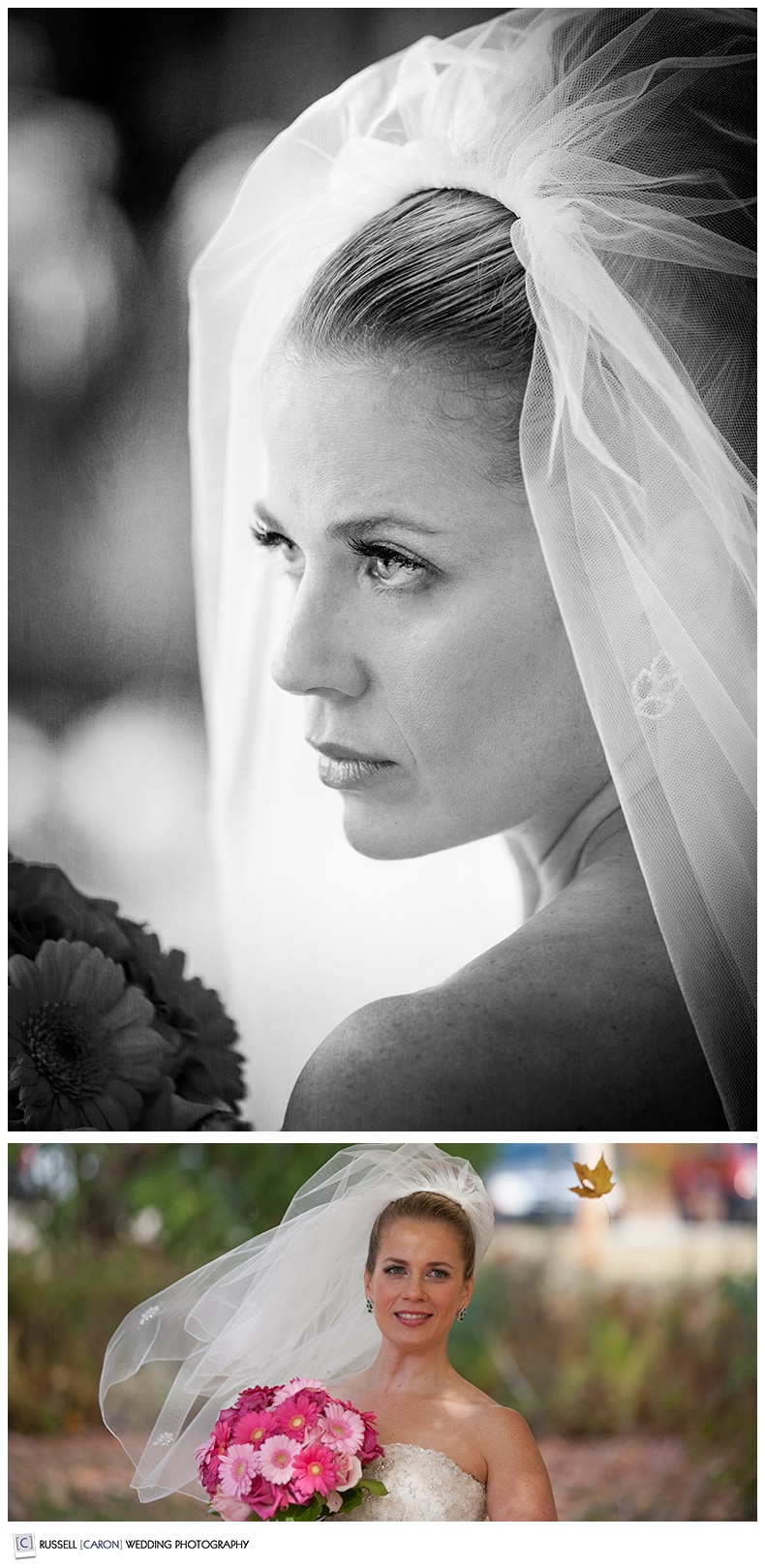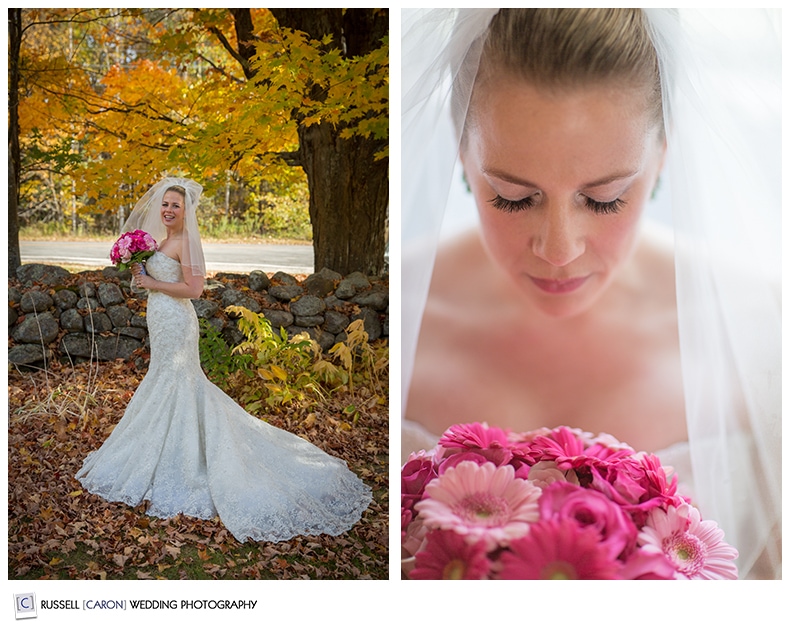 And Rick makes for a handsome groom, too!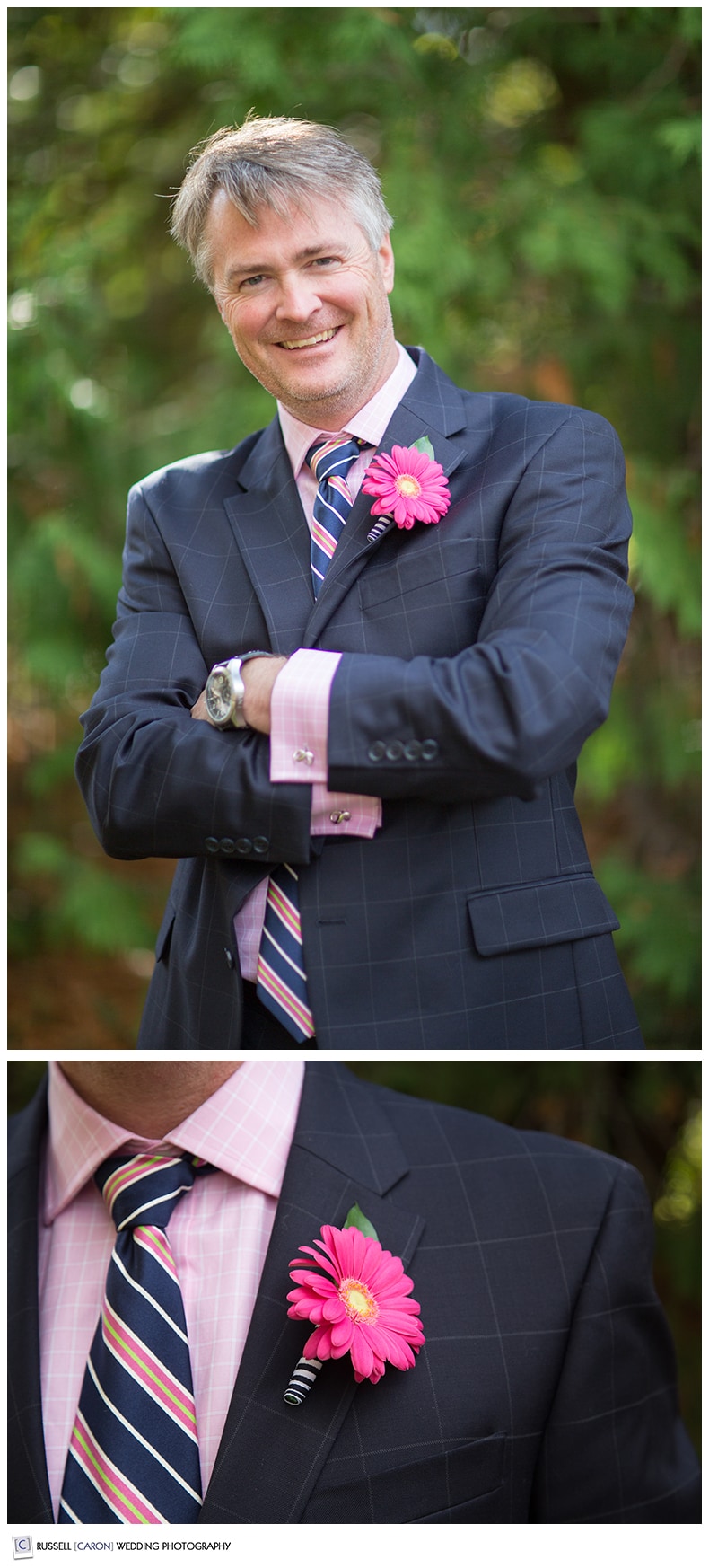 The couple's dog, Walter White, makes his appearance as an honorary ring bearer.  Below right, the groom's son, Tucker, was the best man.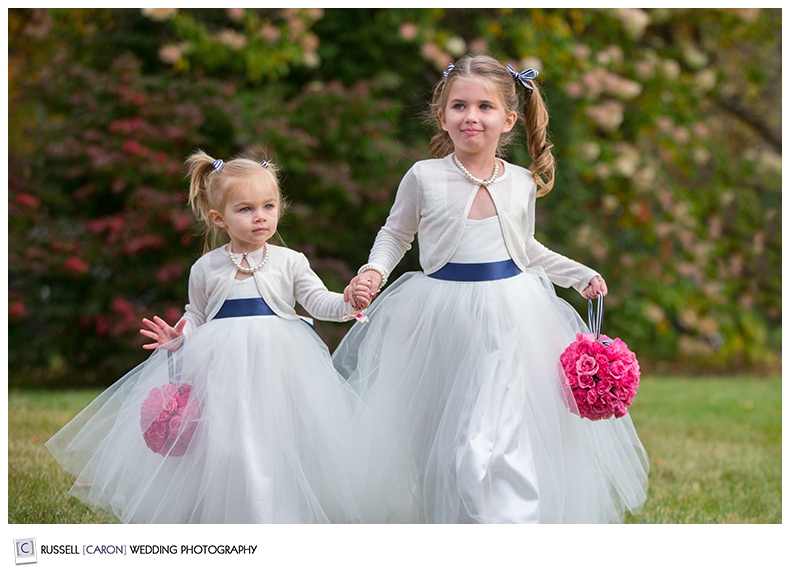 We love it when eyes get watery, and there was no shortage of that among many people during Stephanie and Rick' vows.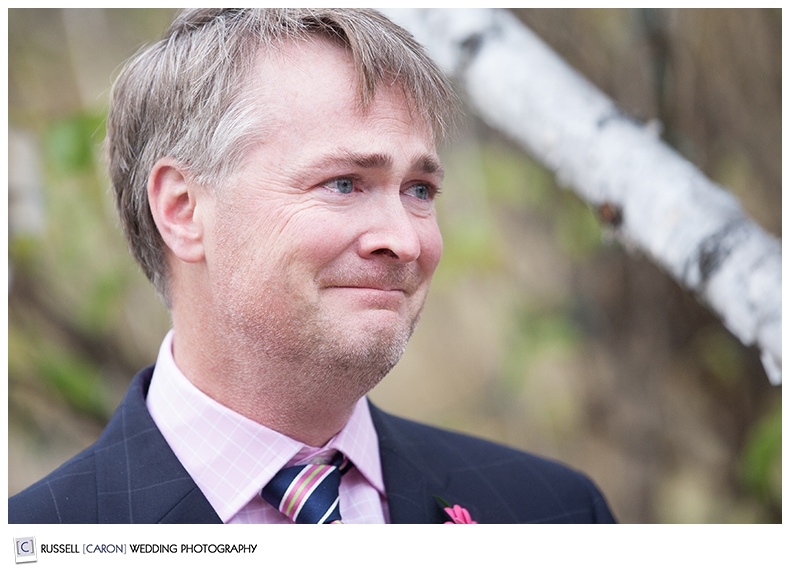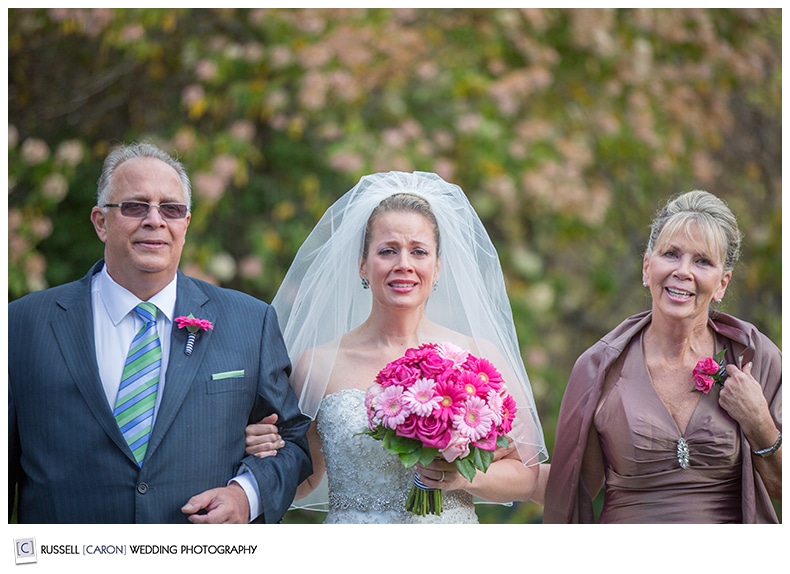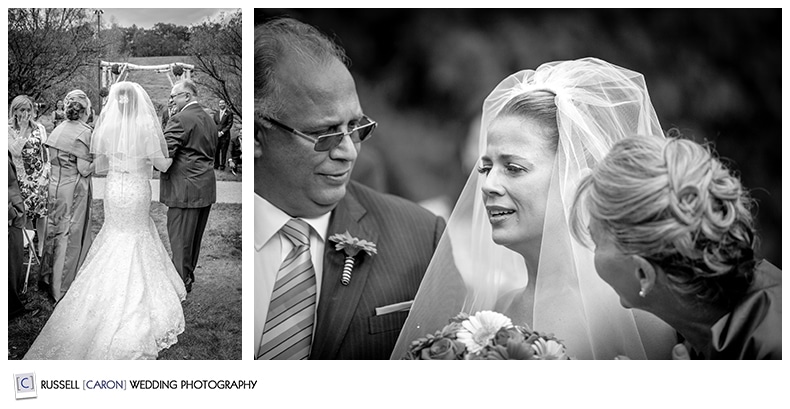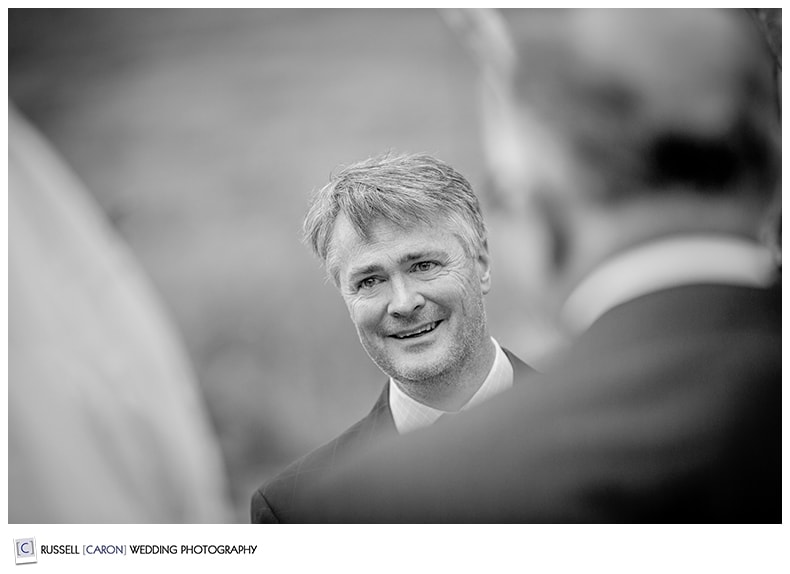 Columbus Day weekend is one of the most popular weekends of the year for weddings, and with excellent reason. Take a look at the photo below, taken during the ceremony on the side lawn of Whitney's Inn: the color of the foliage and the dramatic sky make for a stunning image.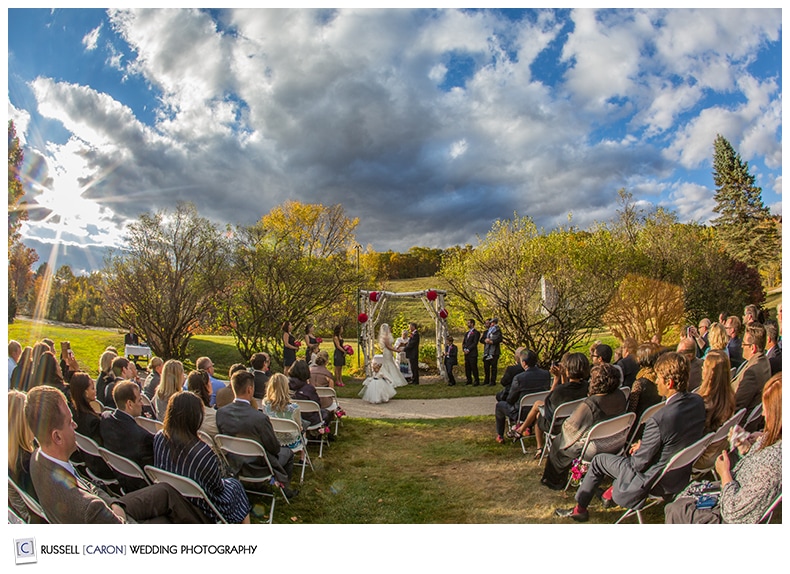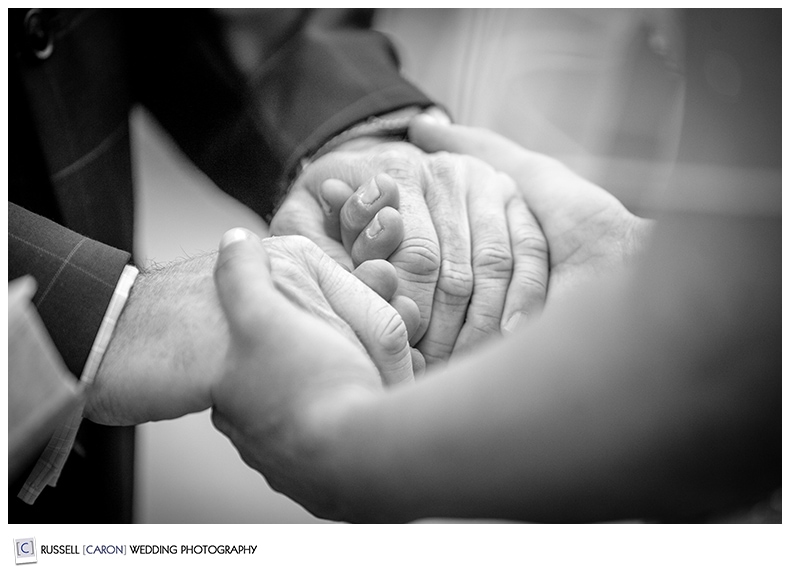 Rick's mother, Julie McPartlin, was the officiant for the ceremony, below. Her words were both eloquent and personal.  What a wonderful way to usher in your son's marriage!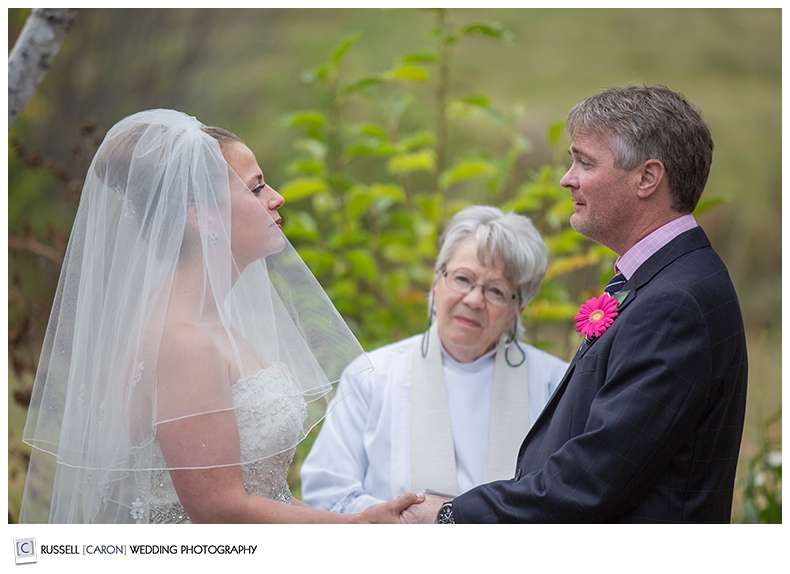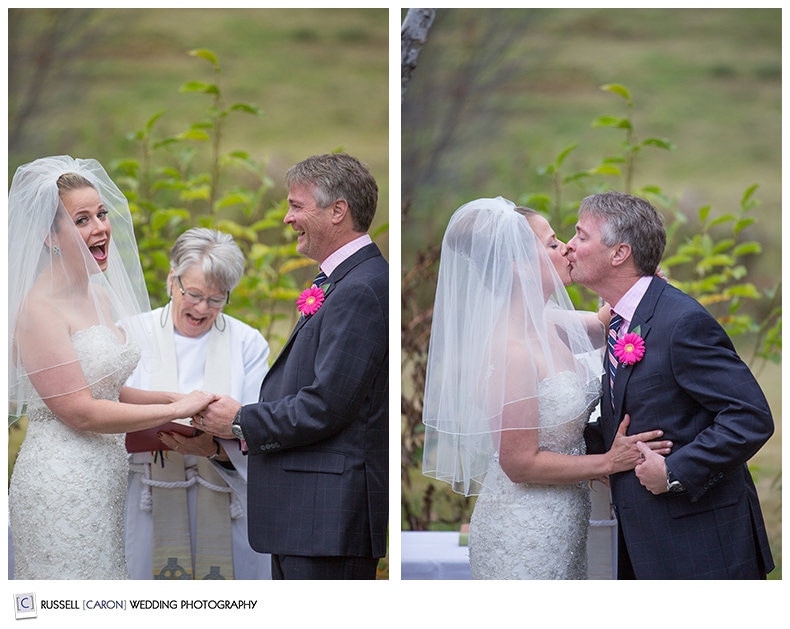 The younger flower girl decided playing peek-a-boo under her mom, the matron-of-honor, would be fun!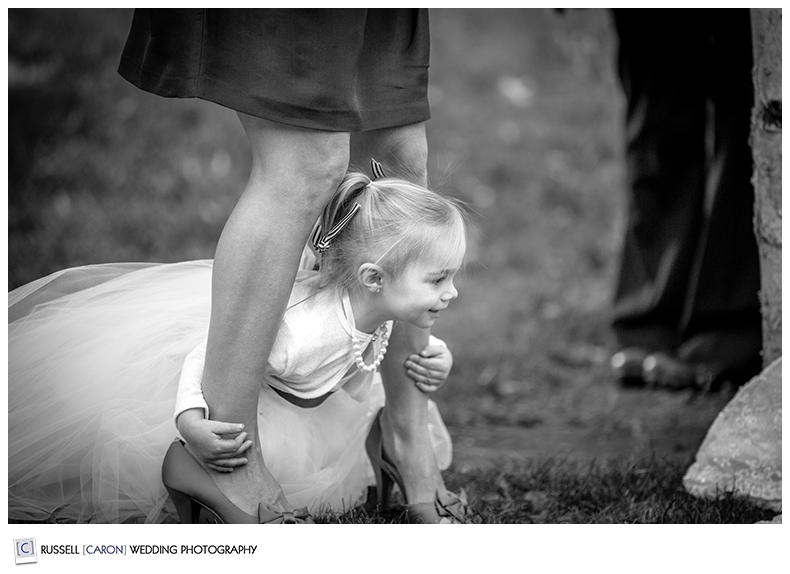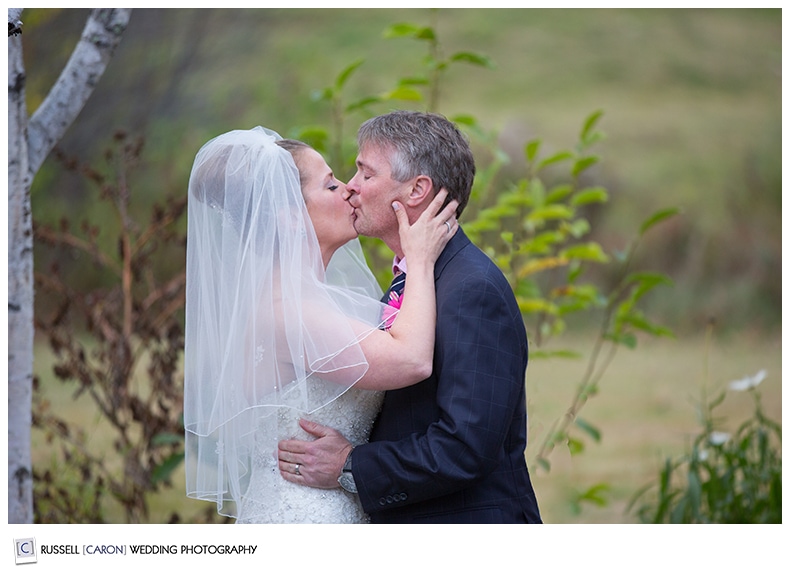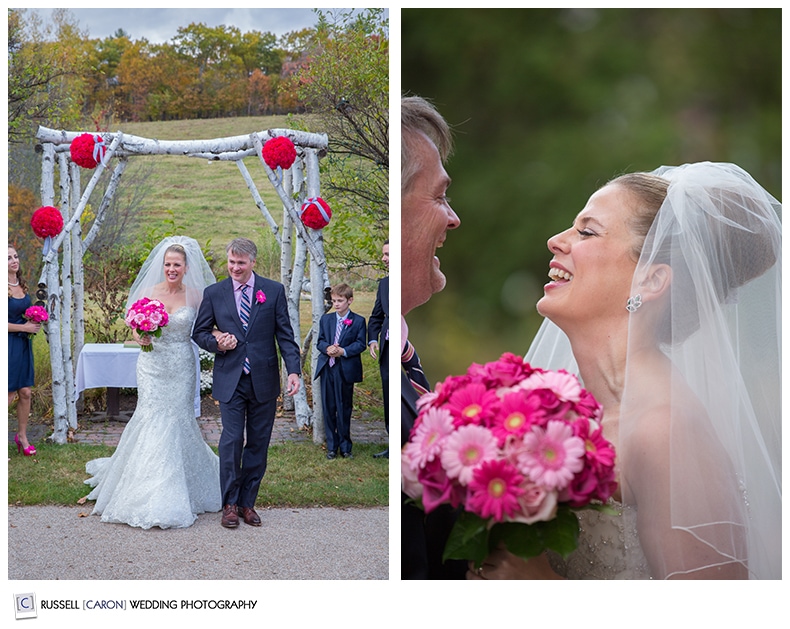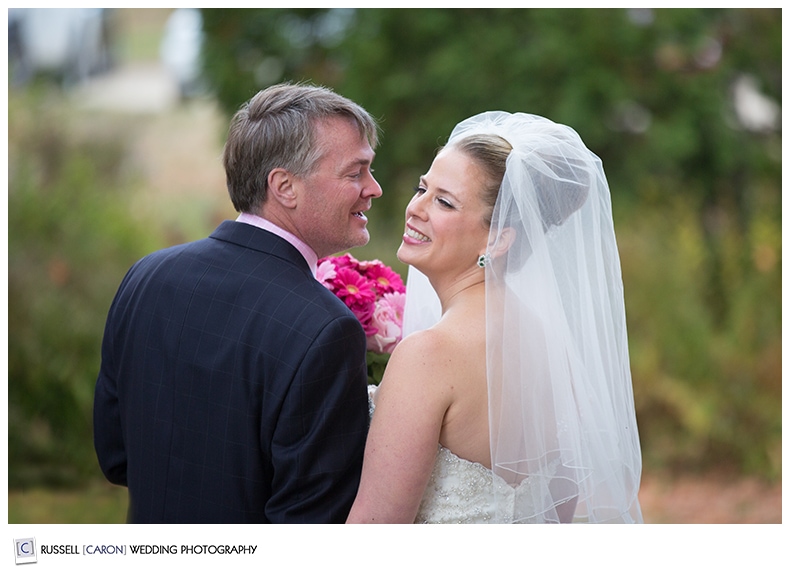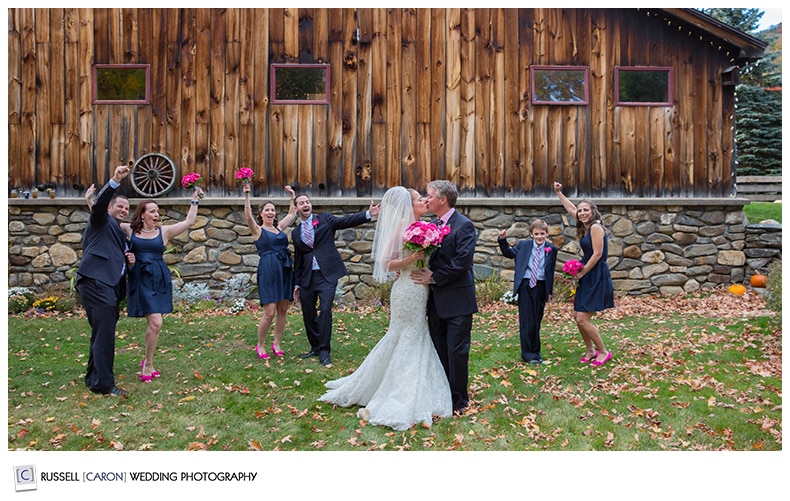 Could this be any more 'autumn in New England'?  We don't think so!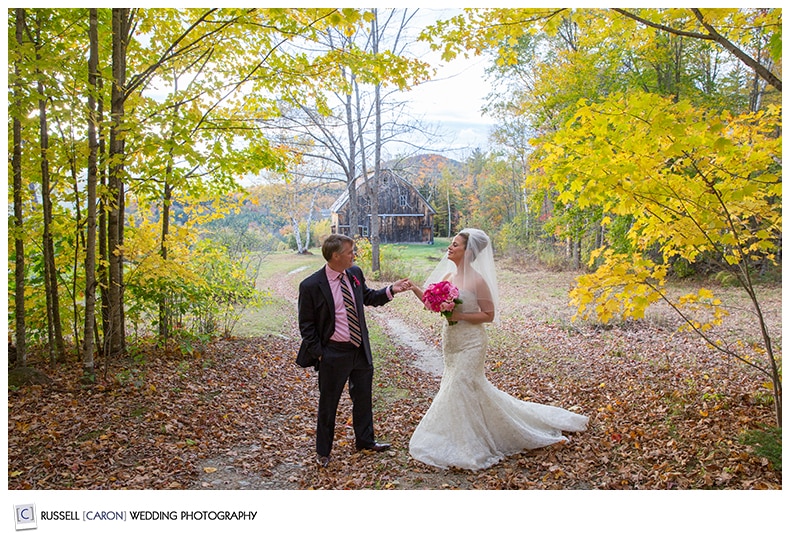 As much color as there was, this couple looks pretty darn splendid in black and white, too!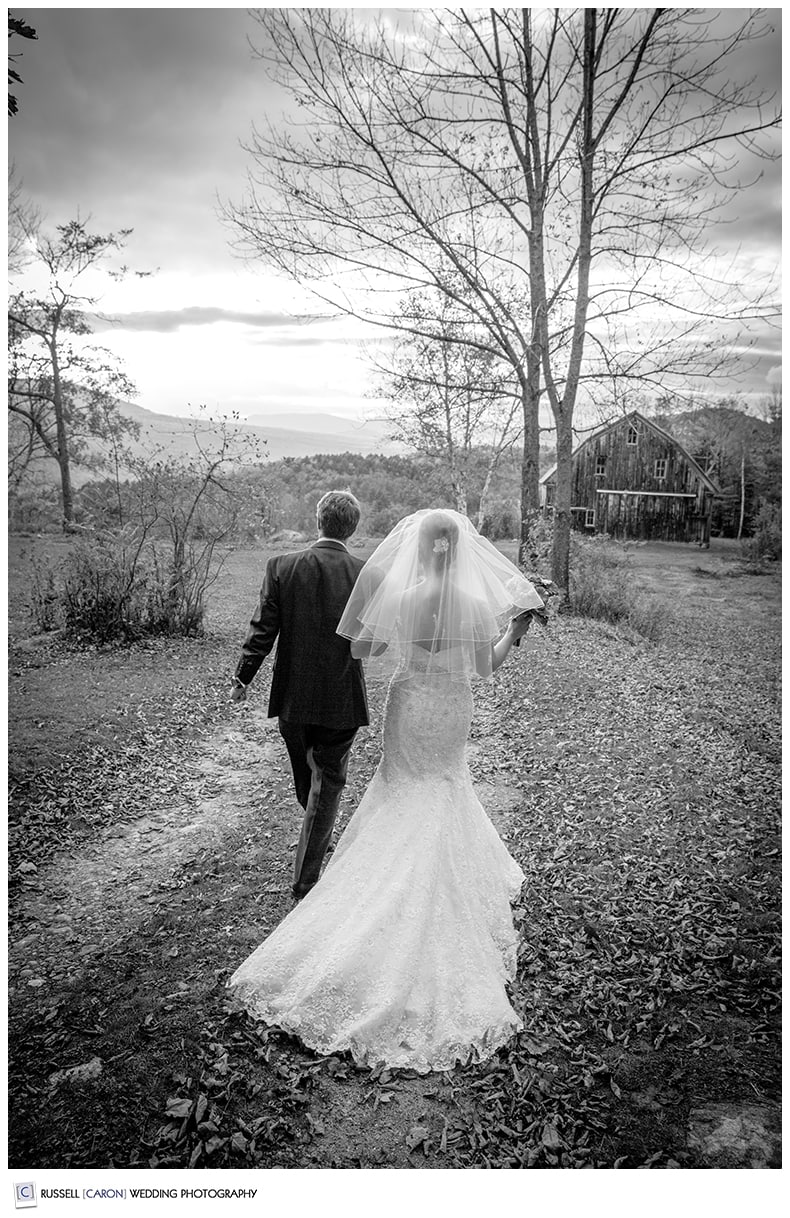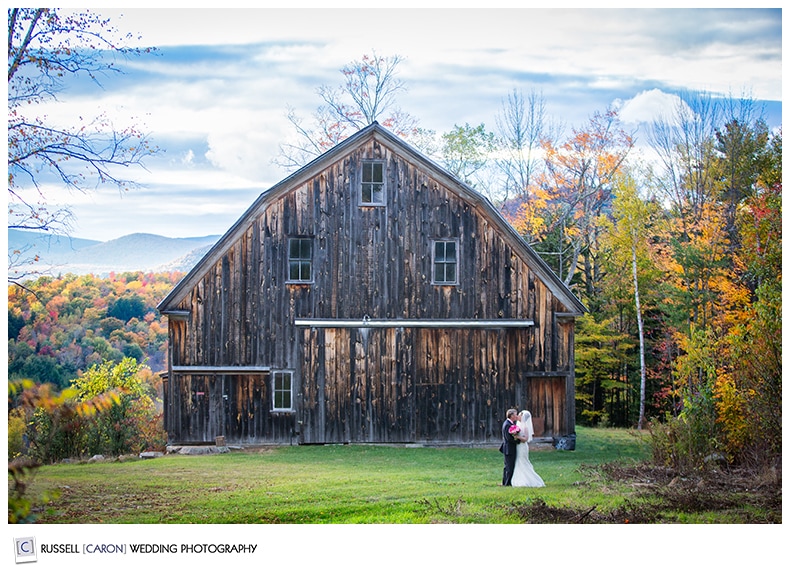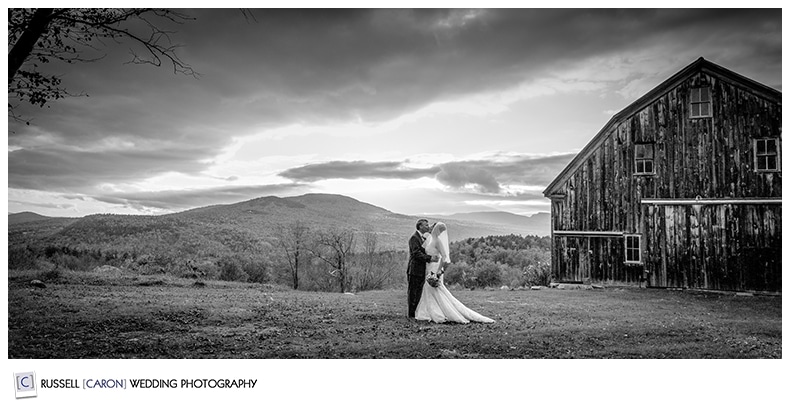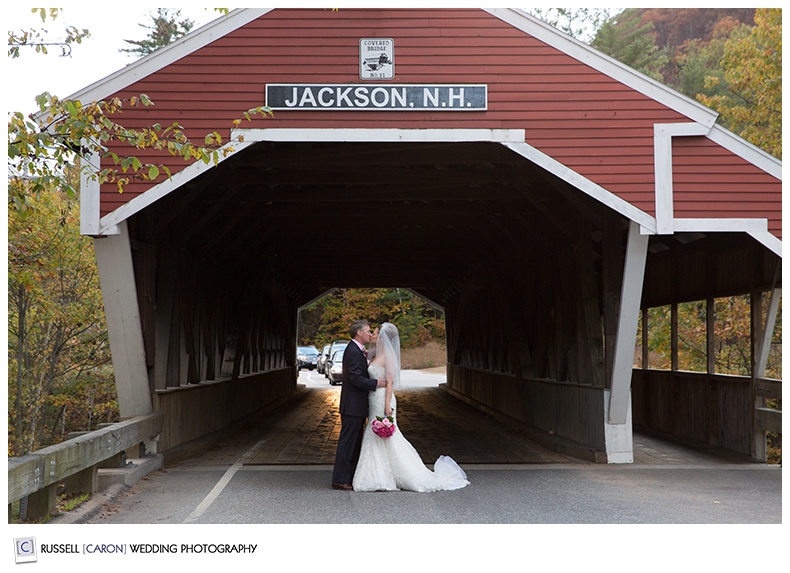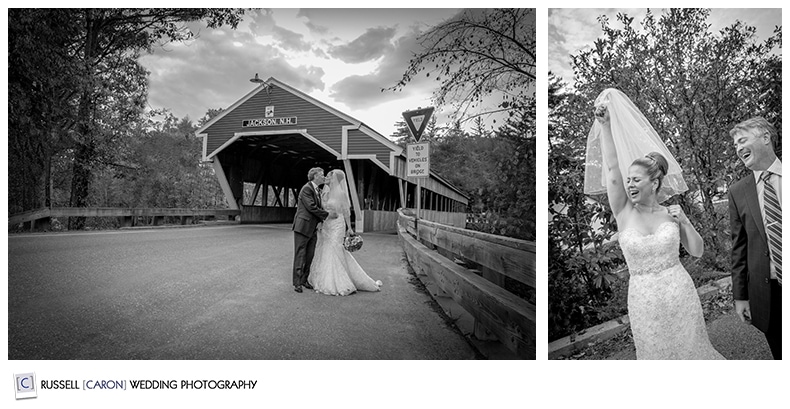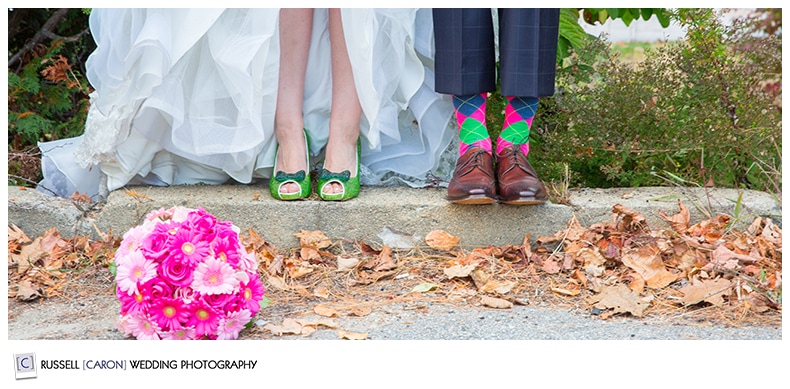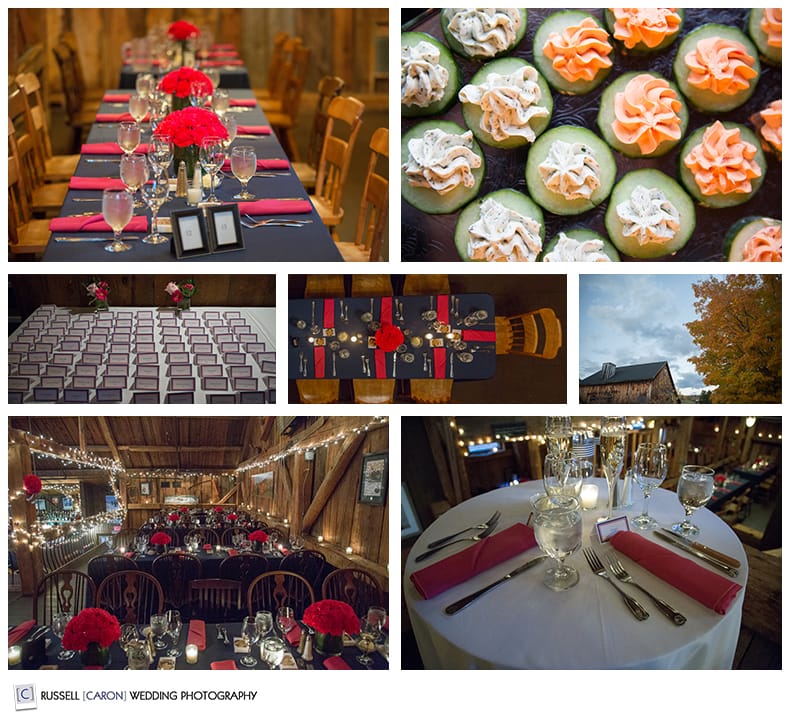 Stephanie and Rick had a spectacular first-dance, and as seen here, enjoyed by everyone present!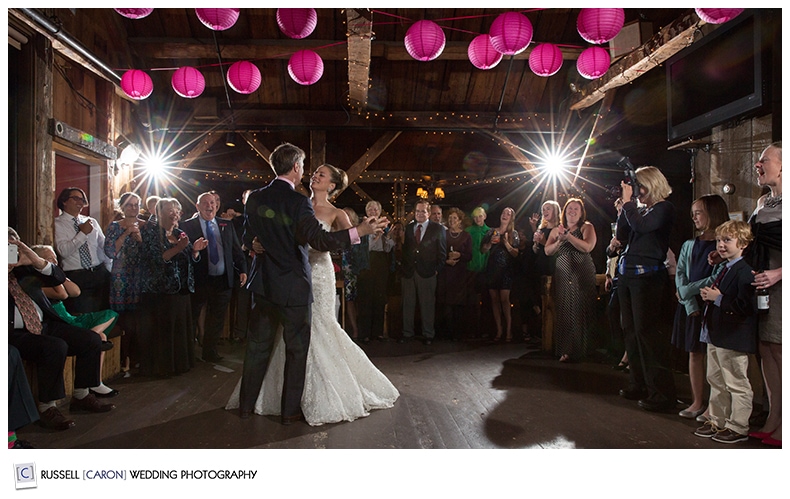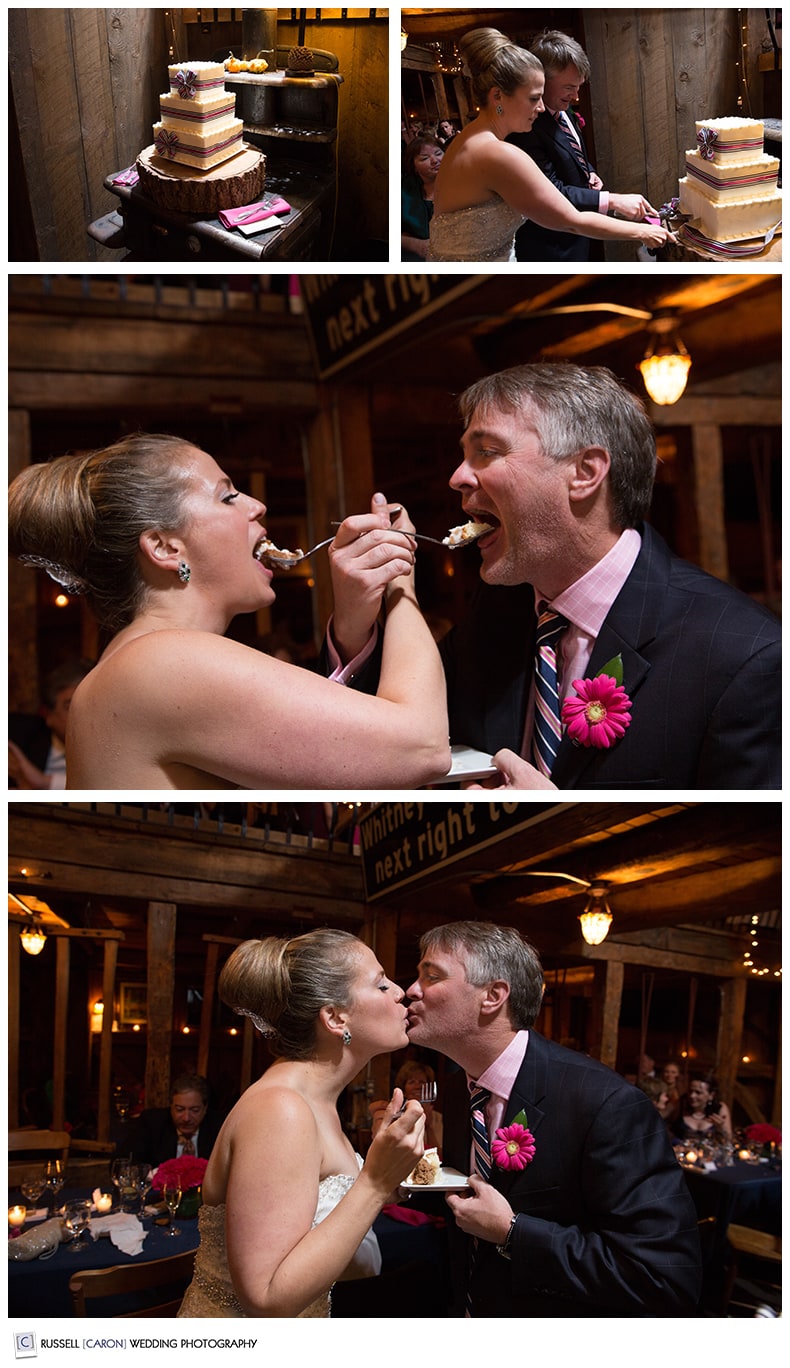 Below, left, Stephanie and her mother share an emotional dance, while Rick dances with his mom.  One of the most heartfelt moments of the day!

DJ Aaron Topfer, did an outstanding job with beautiful music during the ceremony, played his jazz piano during the cocktail hour, and then emceed the reception hosting one of the most fun dance parties we've been to in a long time.
Stephanie had a great time dancing with her father-in-law.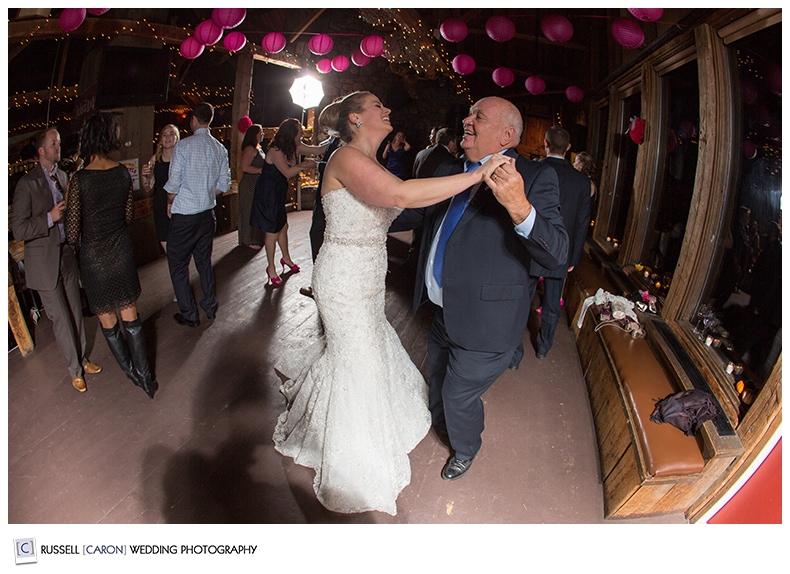 New England wedding photographers, Russell Caron Wedding Photography, would love to be involved in your wedding day. Let us join your wedding and help in creating the perfect memories of your big day, just like we did for Stephanie and Rick. We will travel to whatever location you can think of whether it be Whitney's Inn in Jackson, New Hampshire, or a resort in the Caribbean. For more information, please contact us right away!