Kennebunkport Engagement Photo | Kennebunkport Wedding Photographers
Colby and Andrew come in at #3 with their Kennebunkport engagement photo! What we love about this photo is that Colby and Andrew are so at ease and relaxed!
It was a rather cold early December day, though not so cold that shooting outside was too difficult. These two were great sports, not worrying about heavy coats, rather just to have a great time being themselves.
It's a great time to chat about how valuable engagement sessions are, for both the couple and for us as their photographers. For the couple, they get to have an idea of how it'll be during their one-on-one time with their photographers on wedding day. For us, we get the chance ahead of wedding day to let them know we are pretty easy going, and will ensure that they are given the chance to best be themselves. This ultimately pays off big in how they, and we, love their photos.
We find that most couples for sure don't want to be left to their own accord to "know" what to do during their session. Yet it is vital that once we direct to the point of our couples interacting together, and only looking at the camera when asked. Which is a relatively very small percentage of the time.
Colby and Andrew's Nonantum Resort wedding next October is going to be one for the record books, we can already tell. And we can't wait.
Who'll be our #2 tomorrow??
See their winter Kennebunkport engagement!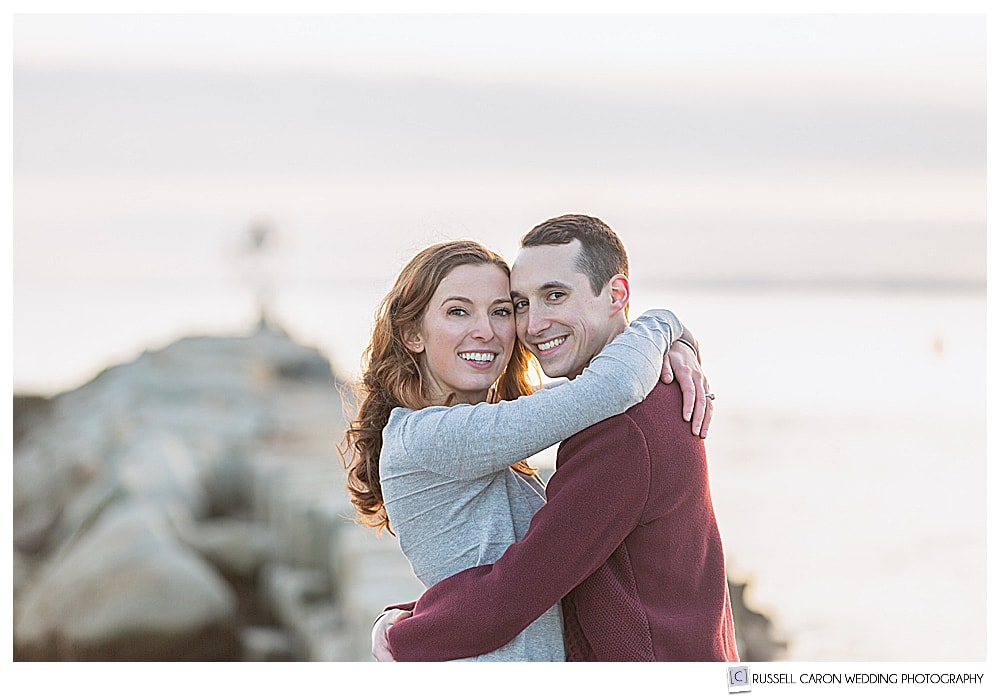 Let us know what you think about this Kennebunkport engagement photo! Please comment and/or share this post, thank you!! Keep watching our page tomorrow, to see what comes in as our #2 top engagement image of 2018!
Getting married? Maine wedding photographers, Russell and Liz Caron of Russell Caron Wedding Photography, would love to be part of your wedding day. Engagement sessions gives us an opportunity to work together before your special day. The connection we build during an engagement session is invaluable, and a whole lot of fun! We had such a great time during this Kennebunkport engagement photo session, imagine yourself doing the same! For more information, please contact us right away!