Winter Kennebunkport Engagement Session | Maine Engagement Photographers
Colby and Andrew had a winter Kennebunkport engagement, at the Nonantum Resort. Well, it wasn't exactly the winter season, as it was the beginning of December! But, since we'd already had three snow storms, and school cancellations(!), it sure felt like winter had begun! Colby and Andrew, brave souls that they are, shed their jackets and make it look easy in a photo shoot at 40°. Oh, and by the time we finished up their session, the temperature had fallen even colder. But they remained the troopers they were and the fun didn't stop.
For regular followers of our blog posts: If these two look familiar, it's because this was Colby and Andrew's "Part II" engagement session. The first, "Part I", took place at Vaughan Woods in Hallowell a few weeks earlier. This second session, a water and coastal theme in beautiful Kennebunkport, complimented their earlier "woodsy" themed session. And it was right as Kennebunkport's Prelude festival was underway, we found some quiet places!
We love this set of photos, because they really showcase how much fun and laughter Colby and Andrew share as a couple. I think we assured that we'll see more of that fun next October when this wonderful couple marries in Kennebunkport, with a reception at the always-wonderful Nonantum Resort.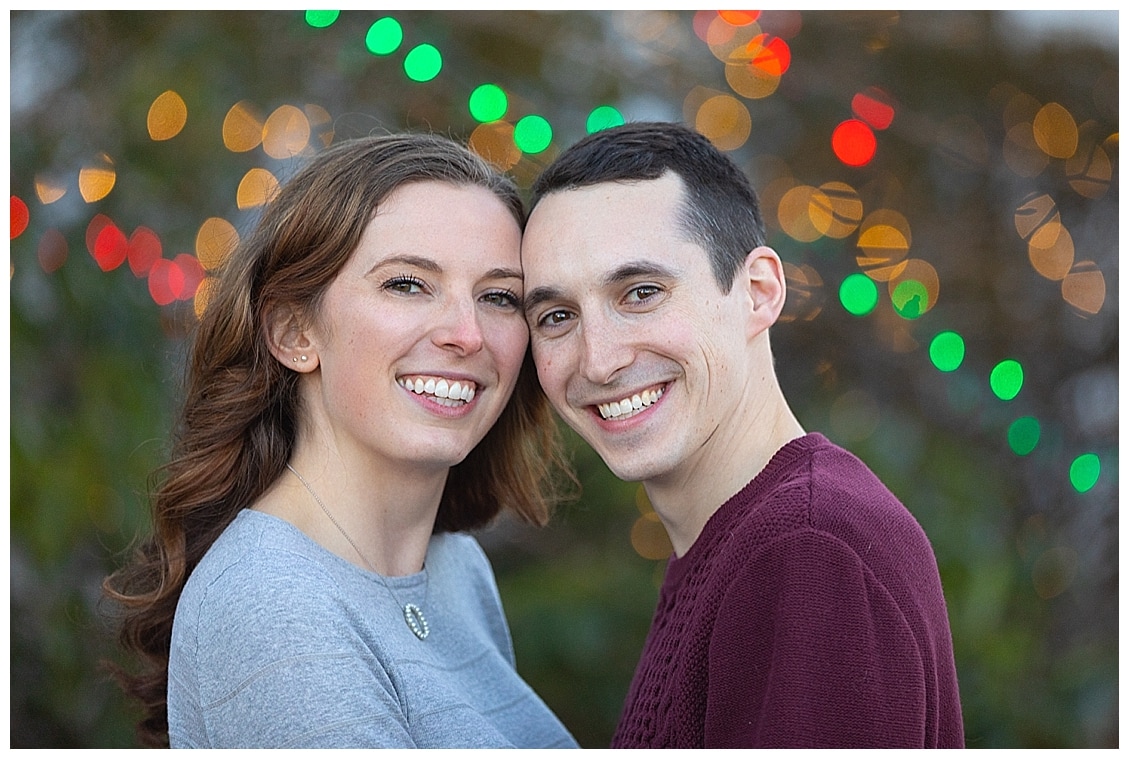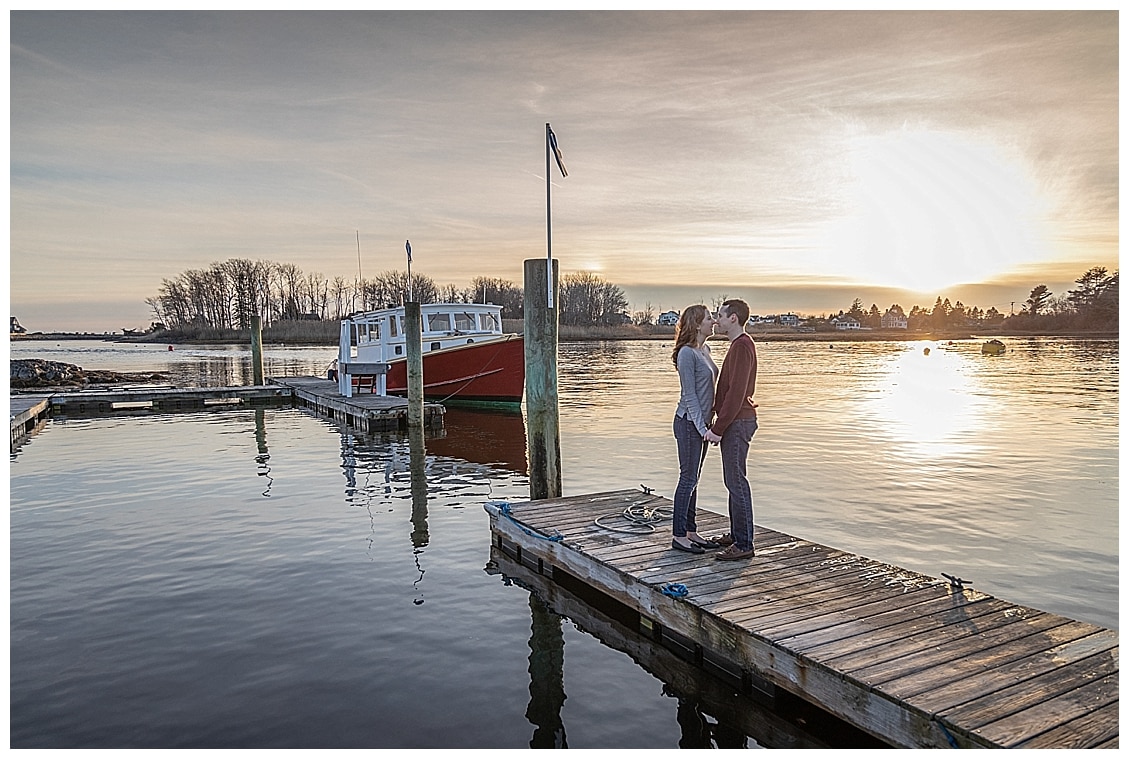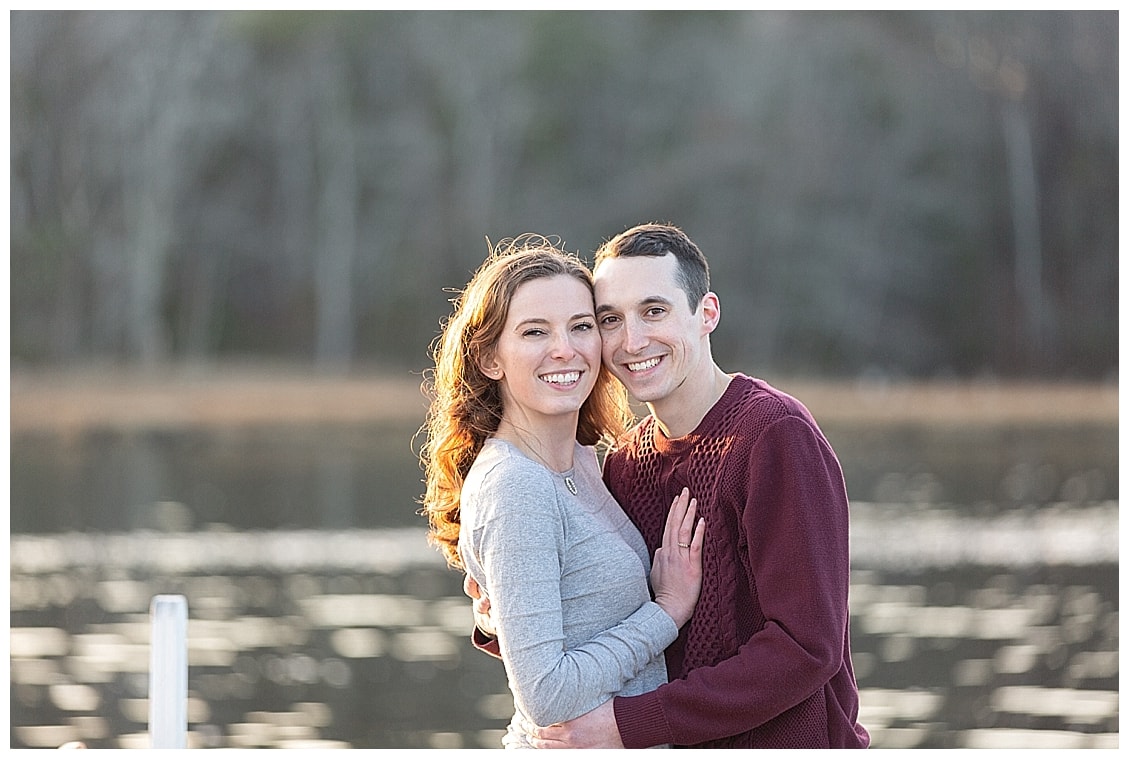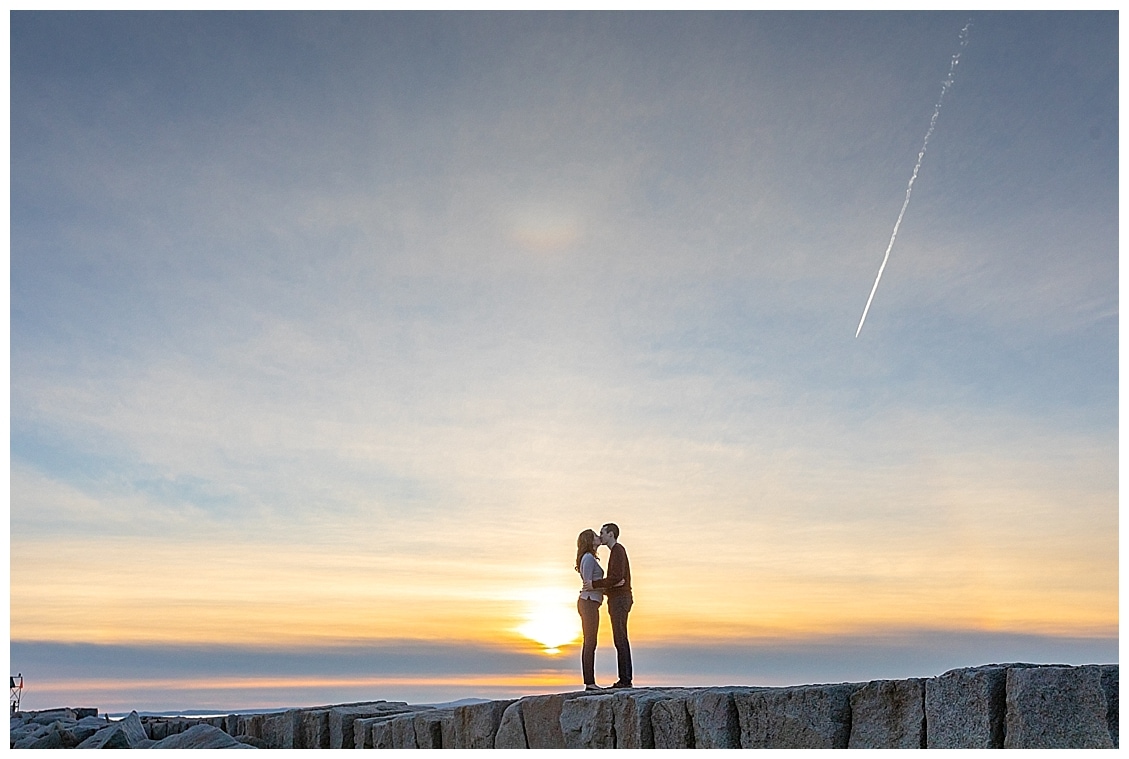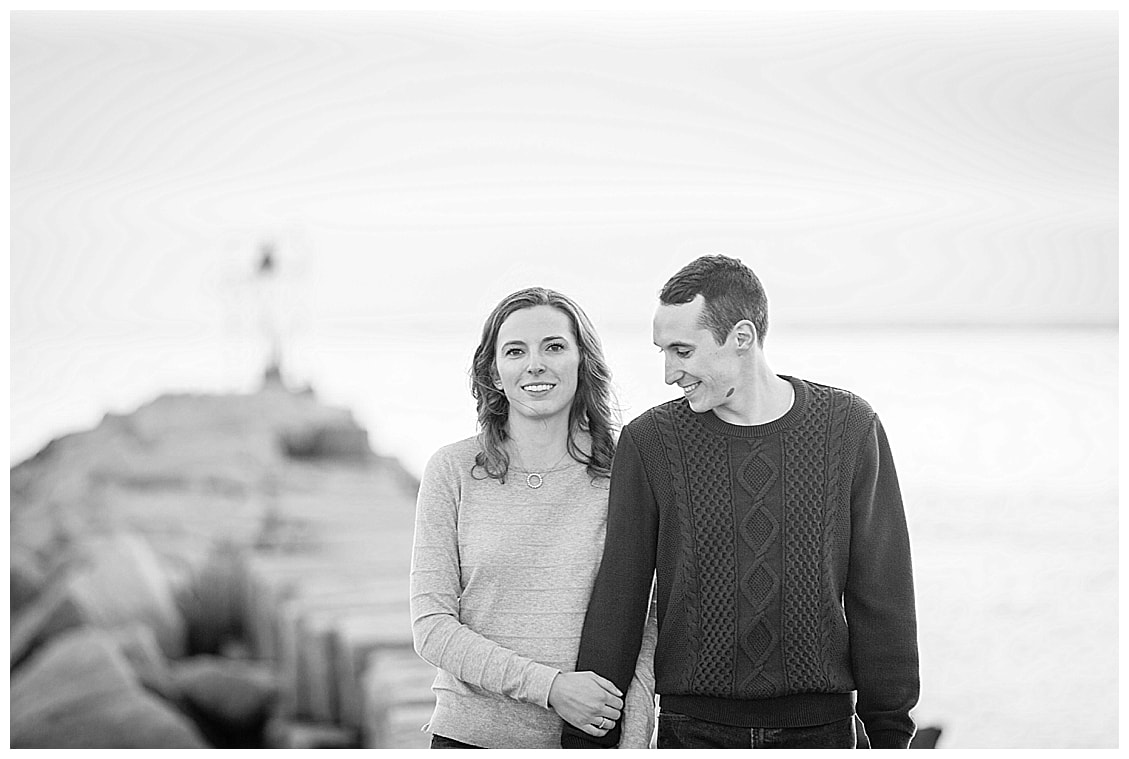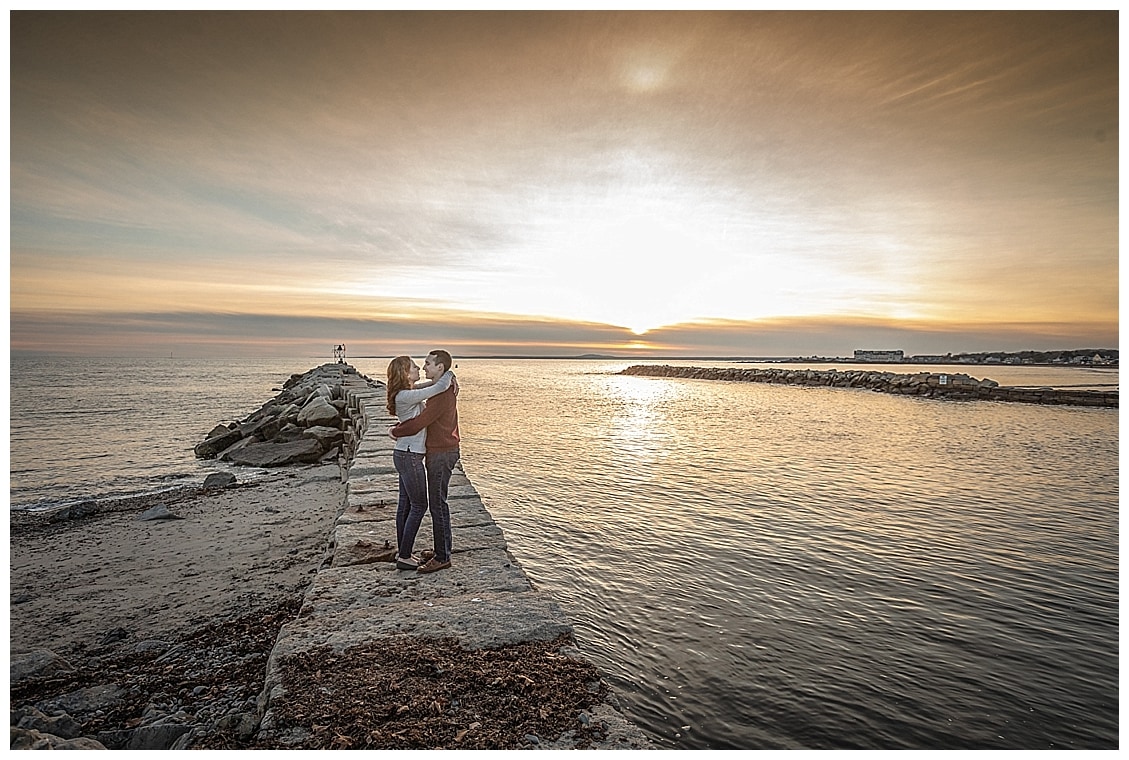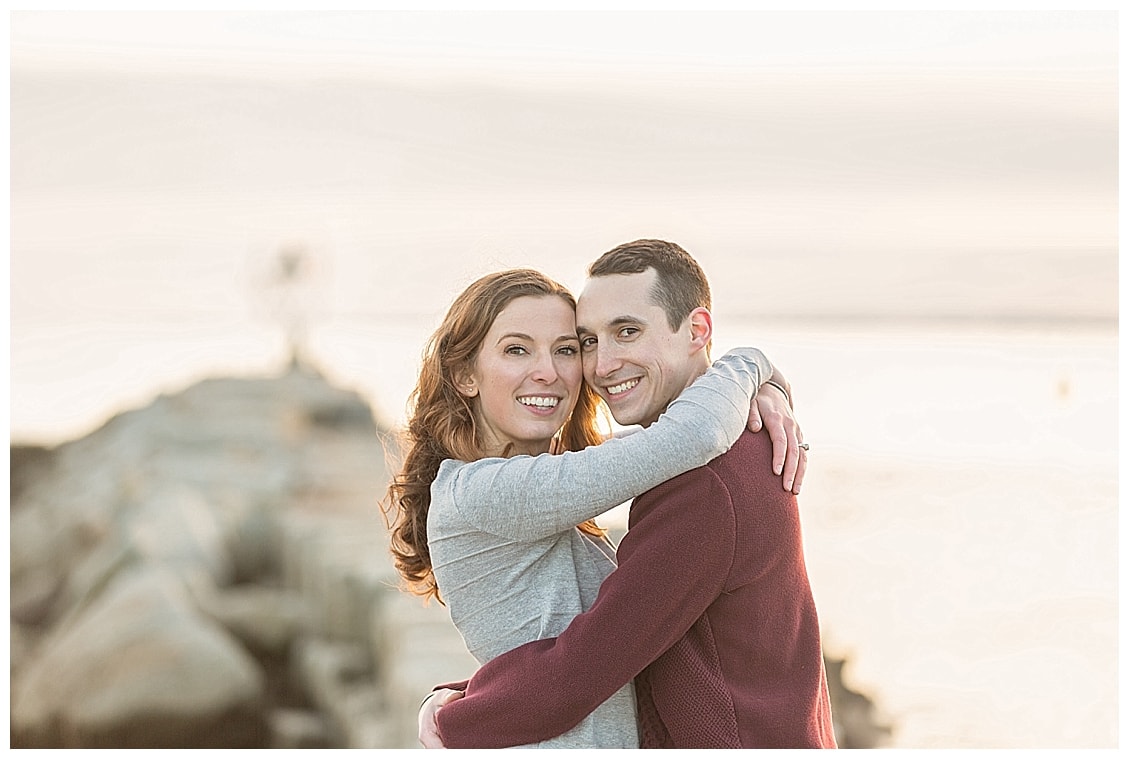 If you enjoyed Colby and Andrew's winter Kennebunkport engagement, please comment and/or share this post, thank you!!
Getting married? Maine wedding photographers, Russell and Liz Caron of Russell Caron Wedding Photography, would love to be part of your wedding day. Engagement sessions gives us an opportunity to work together before your special day. The connection we build during an engagement session is invaluable, and a whole lot of fun! We had such a great time during our winter Kennebunkport engagement, imagine yourself doing the same! For more information, please contact us right away!