Inn at Ocean's Edge Wedding | Lincolnville Maine
Molly and David 's Inn at Ocean's Edge wedding had so many stellar moments, and we can't wait to show them to you! But first, the details. We met with Molly and David last October. We were so delighted that they hired us to photograph their Inn at Ocean's Edge wedding in Lincolnville Maine. Mid-coast Maine is one of our favorites, and we were excited to work with Molly and David on fulfilling their wedding vision. Molly and David were going to do their wedding day first look, as well as having their Ketubah signing at a relative's home in Rockport Maine…a lovely oceanside property that had us dreaming of hammocks, beach roses, and tall glasses of iced tea. In short, it was perfection!
We had the luxury of taking Molly and David for some artistic photos before their traditional wedding ceremony. Rockland was favored for the stunning mural on an Oak Street building. Also, our bride wanted (and needed! 🙂 ) some coffee, and Rock City Cafe, literally steps from the aforementioned mural, is a favorite of hers! On our way back to the Inn at Ocean's Edge, we stopped for a few moments in Rockport Harbor. We love these times with our couples, and they love it too. Often this is the only time during such a busy and emotional day when the bride and groom are essentially alone together, with us as their chauffeurs 🙂
The following photos tell Molly and David's wedding story.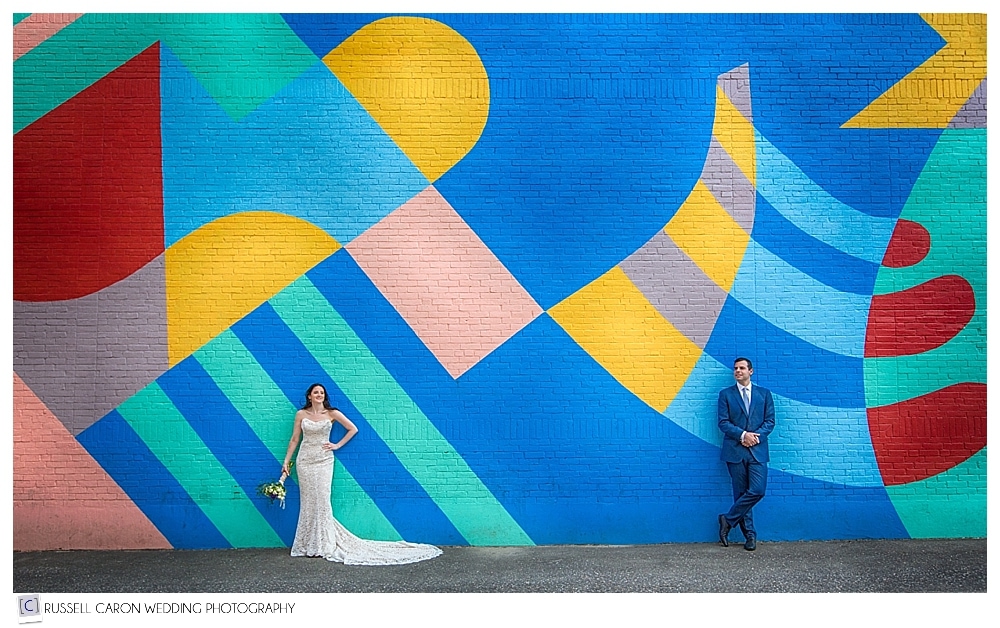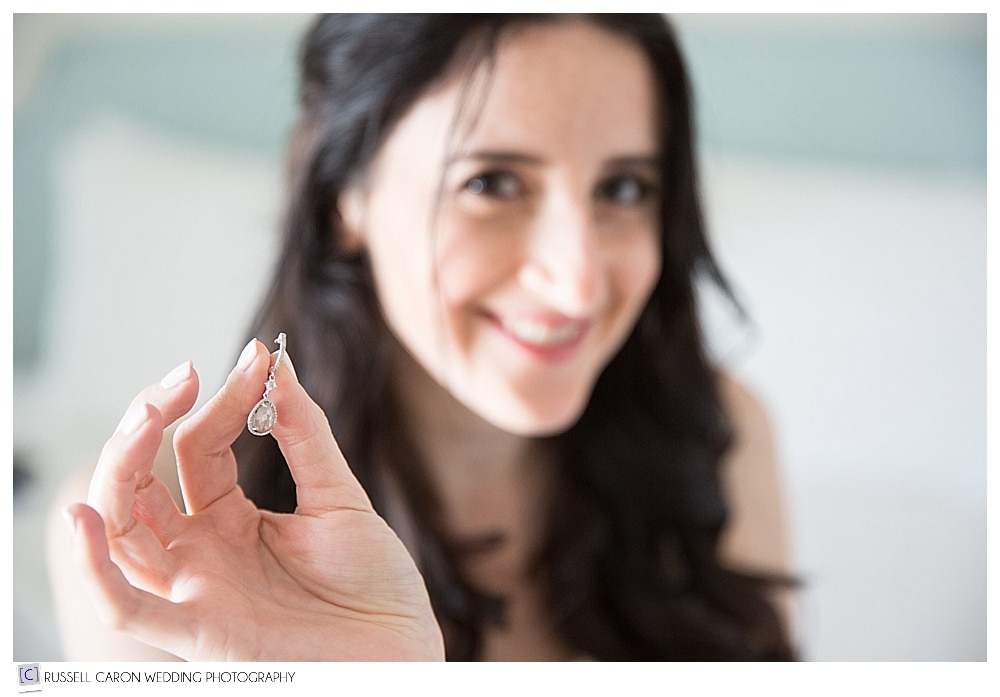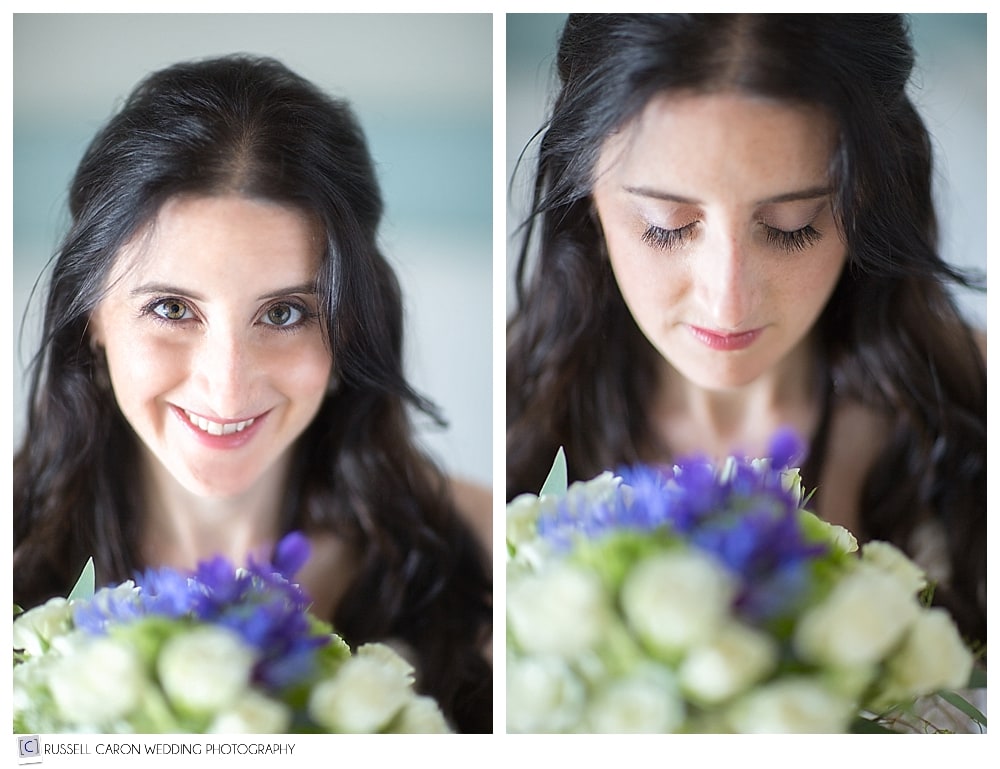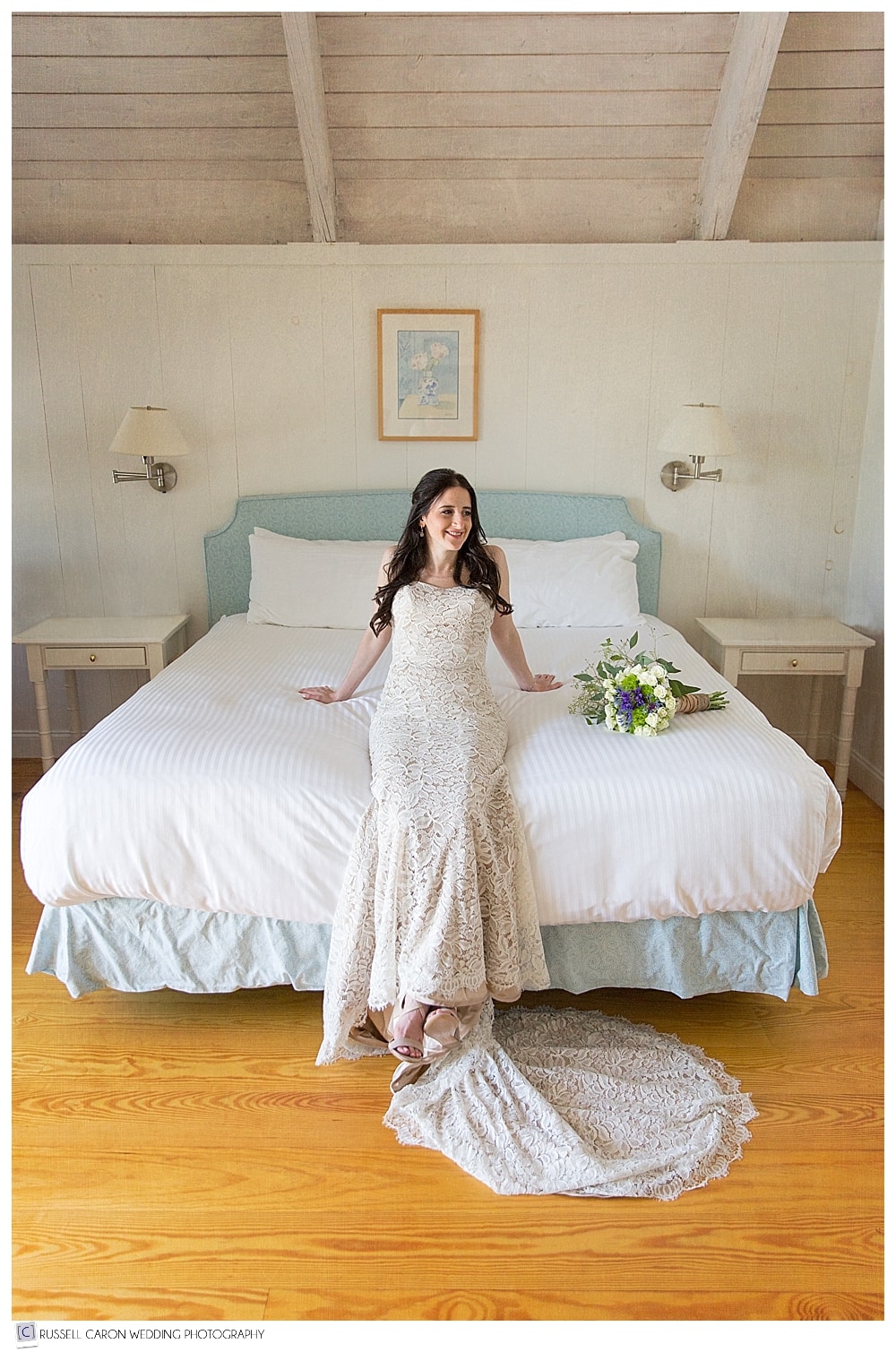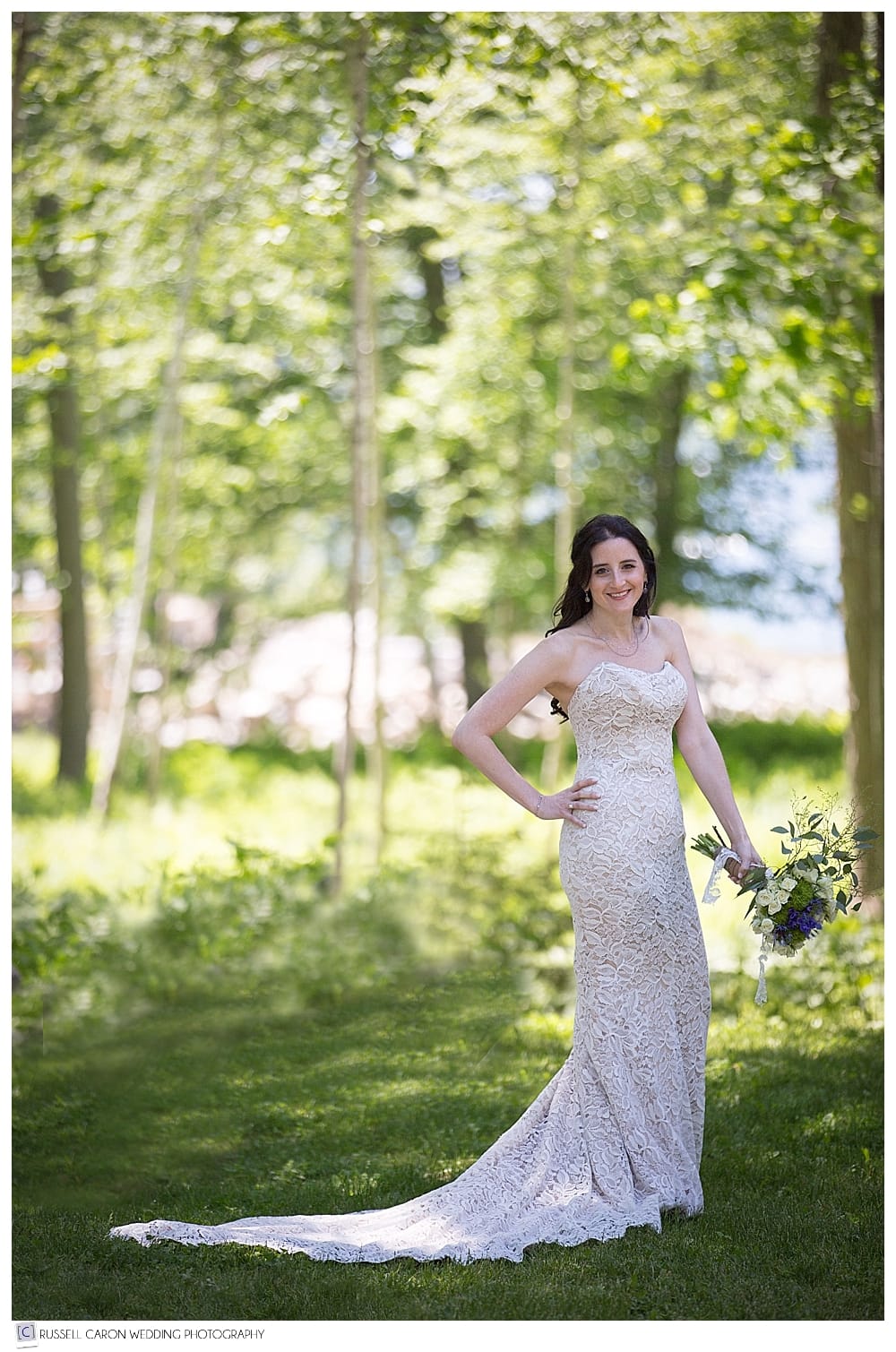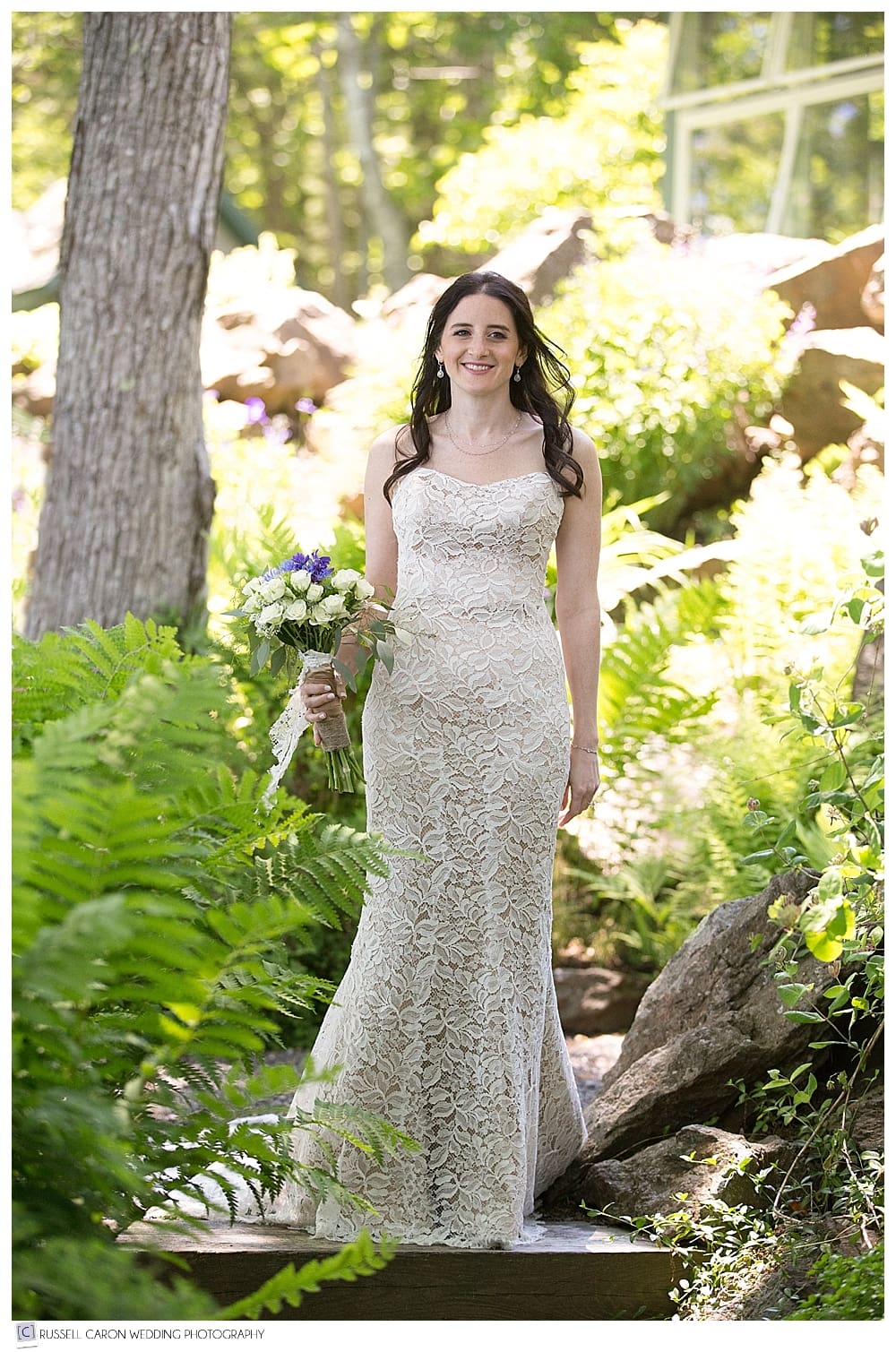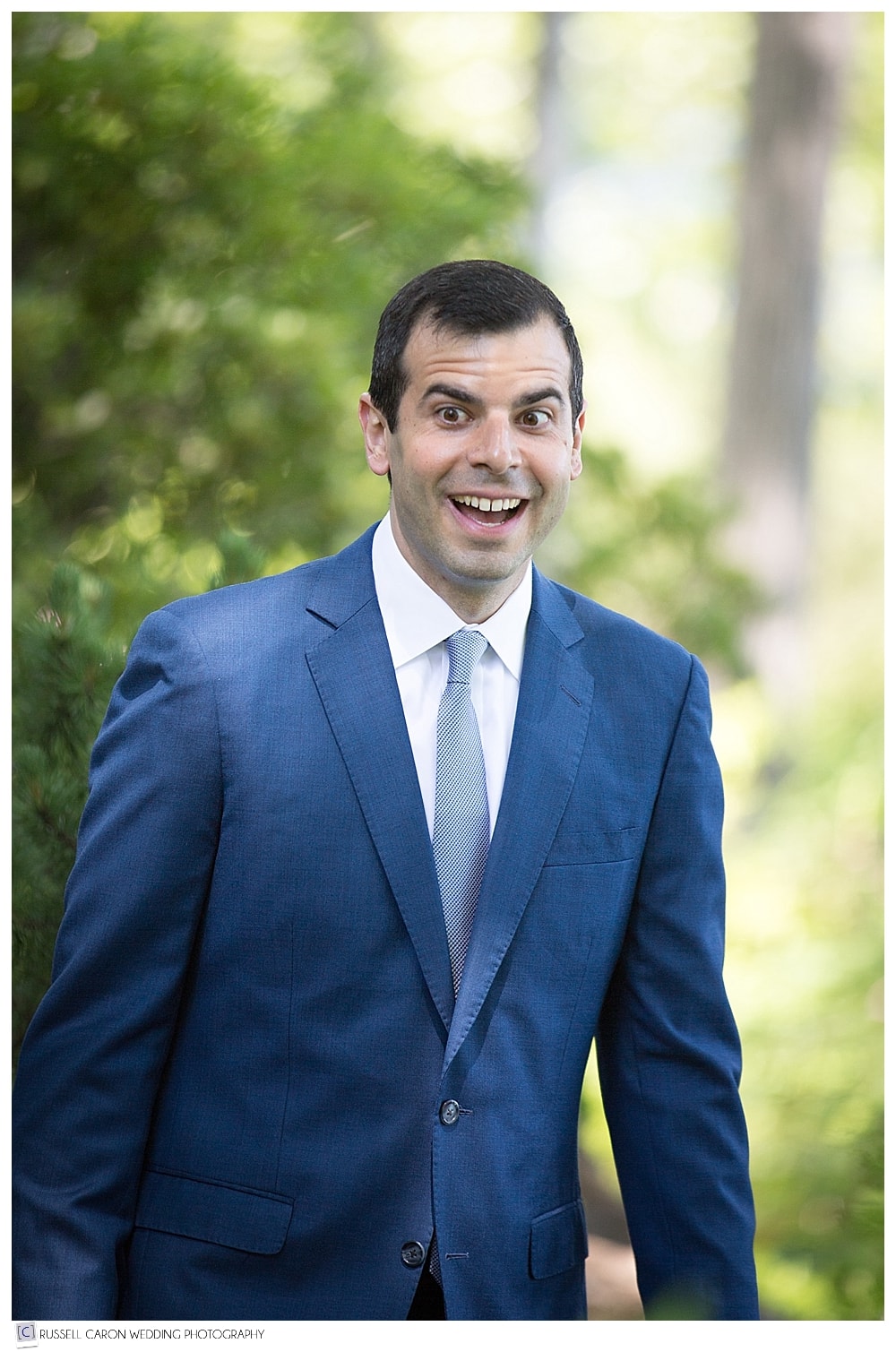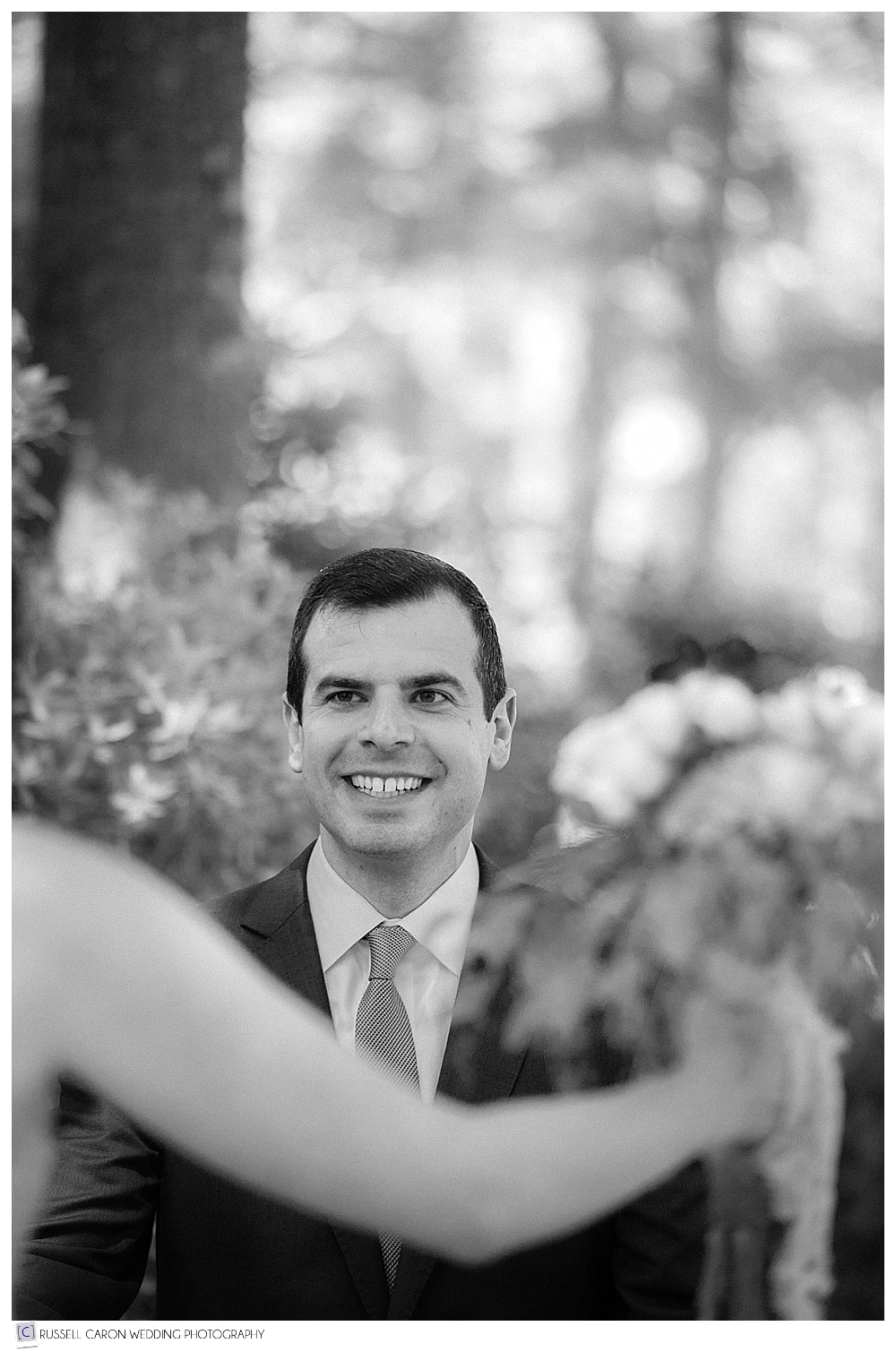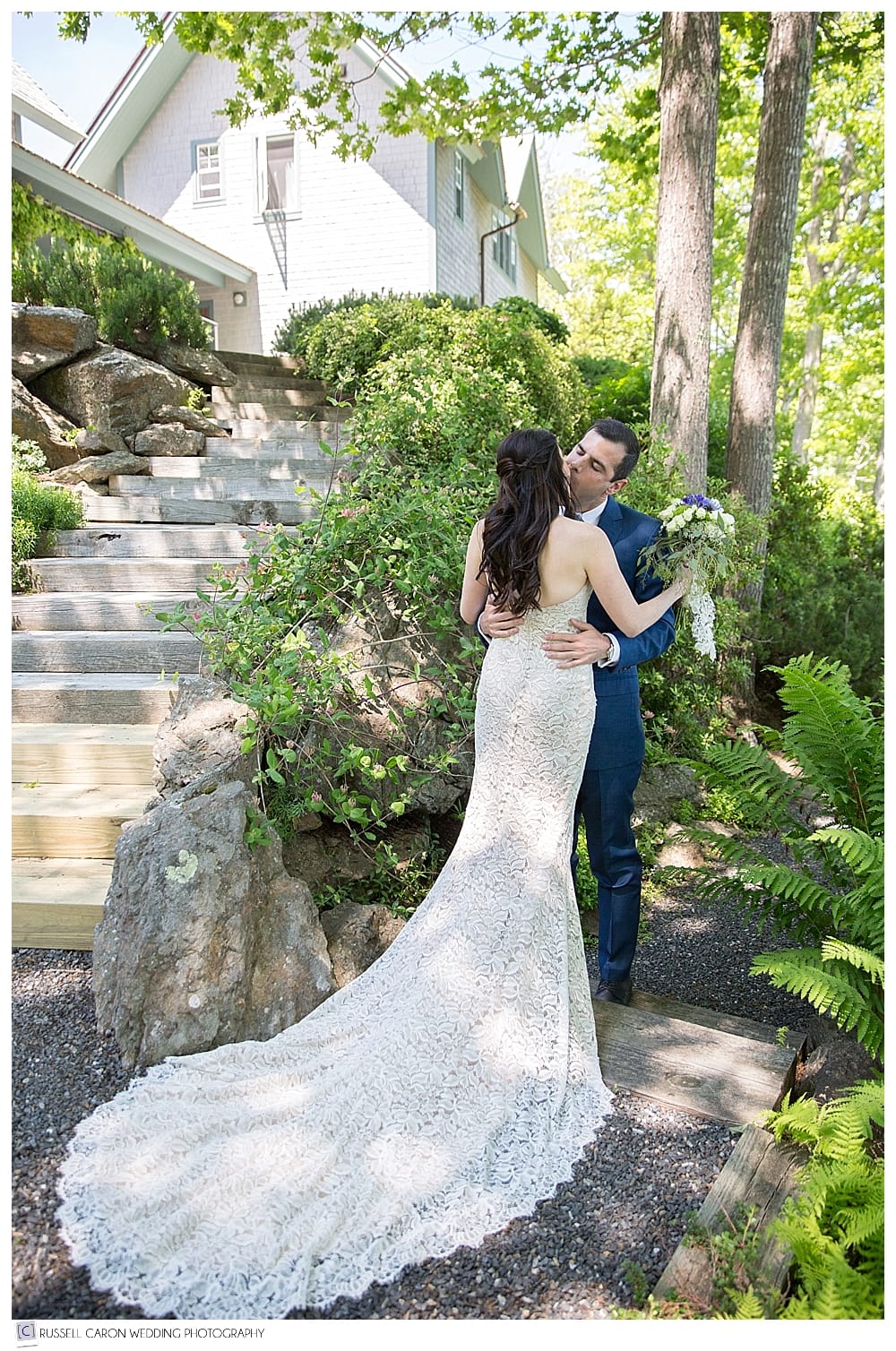 Can I tell you just how much I loved this dress??? With buttons alllll the way down to the end of the train. And it fit Molly to perfection. Stunning!!
We love comments!! Please leave a comment and share (!!) to let us know if you enjoyed Molly and David's Inn at Ocean's Edge wedding. Thank you!
Maine wedding photographers Russell and Liz Caron put the fun into wedding photography for Maine wedding couples. Feel the love as this dynamic pair effortlessly capture each of your cherished moments, producing natural poses and unparalleled art for your wedding day. Russell Caron Wedding Photography will photograph weddings at any destination you can think of, whether you've planned an Inn at Ocean's Edge wedding, a Caribbean beach wedding, or an Italian villa wedding! For more information, please contact us right away!
A very special thank you to the following vendors, for being so wonderful to work with. In particular, Trillium Catering provided some of the best wedding food we've come across!
Venue: Inn at Ocean's Edge
Photographers: Russell Caron Wedding Photography, photographs by Russell Caron and Liz Caron
Florist: Rebecca Jacobs, Gabriella's Gardens
DJ: Jeff Erwin of Revolution
Hair and Makeup: Ariel Johnson
Wedding dress: The Bridal Garden, dress Anna Maier / Ulla-Maija Couture
Caterer: Trillium Caterers