Inn at Sunrise Point Elopement | Lincolnville Maine
Amy and Eddie had the sweetest Inn at Sunrise Point elopement on Tuesday, June 21, 2016. Amy and Eddie are from Chicago, and came to Lincolnville during a week of glorious weather. The Inn at Sunrise Point is perfect for an elopement. There is plenty of privacy, a gorgeous Inn, a stunning view, and a wonderfully hospitable staff.
We love elopements for the privacy and intimacy they offer. Elopements tend to be a bit more on the casual side, and therefore more easy going and relaxed. We loved that Amy had her hair and makeup done, and wore a bird cage veil. Not only that, but Amy's blue suede pumps that she wore during the ceremony, matched Eddie's tie. It's the little things!
We were able to take Amy and Eddie out for a few artistic wedding day photos on Lincolnville Beach, and the surrounding area. The lupines were still in bloom, and we love the splashes of purple in the landscape.
Congratulations Amy and Eddie! We wish you many years of happiness!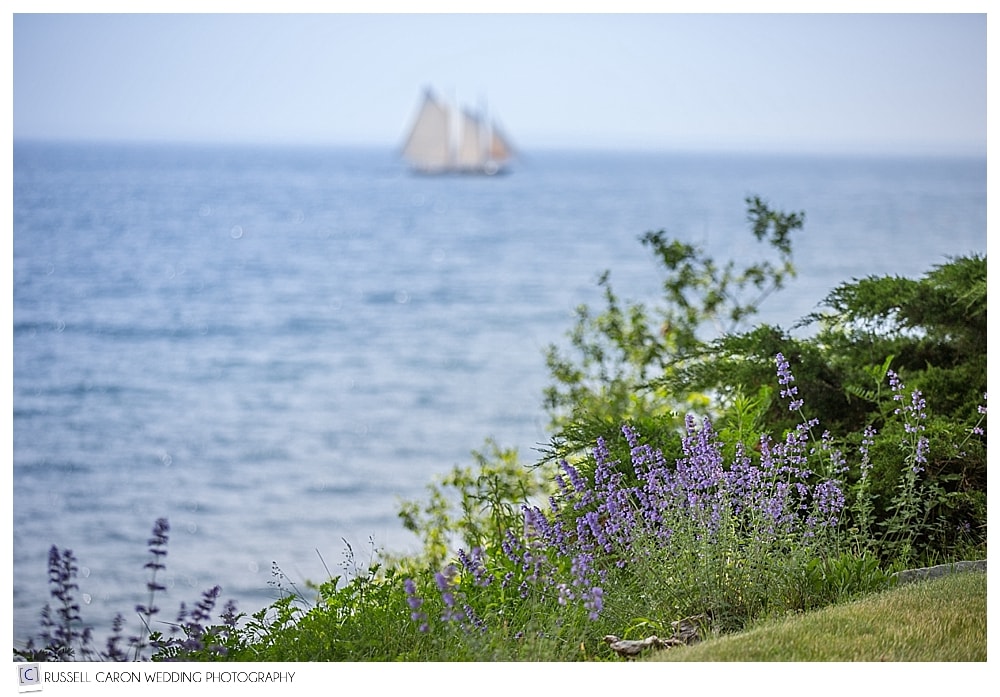 We'd love to hear from you! Let us know if you enjoyed Amy and Eddie's Inn at Sunrise Point elopement, by commenting and/or sharing this post. Thank you!
Maine wedding photographers, Russell and Liz Caron, a husband and wife wedding photography team, would love to be part of your special day. Whether you're having a small and intimate gathering like the Inn at Sunrise Point elopement pictured here, or are going all out and having a huge bash, we would love to capture every moment of your wedding day. Traveling all over New England, the US, and worldwide, this dynamic pair specializes in producing natural poses and unparalleled art for your big day. For more information, please contact us right away!
Venue: Inn at Sunrise Point
Photographers: Russell Caron Wedding Photography, photographs by Russell Caron and Liz Caron
Florist: Lily, Lupine & Fern
Hair and Makeup: Level 10 Salon