Best Wedding Pictures Countdown | 40 & 39 | The Top 50 Images of 2015
Every year at this time we have the really fun task of picking the best of the best wedding pictures — the 50 images that spark our emotions and impact our senses like no others. Sometimes they're obvious picks, and other times less so.  But there is always a reason behind our choices. Almost half of the full set of top 50 images are ones we artistically processed as black-and-white, including both of today's selections.
December 6, 2015: Our #40 and #39 best wedding pictures proudly follow: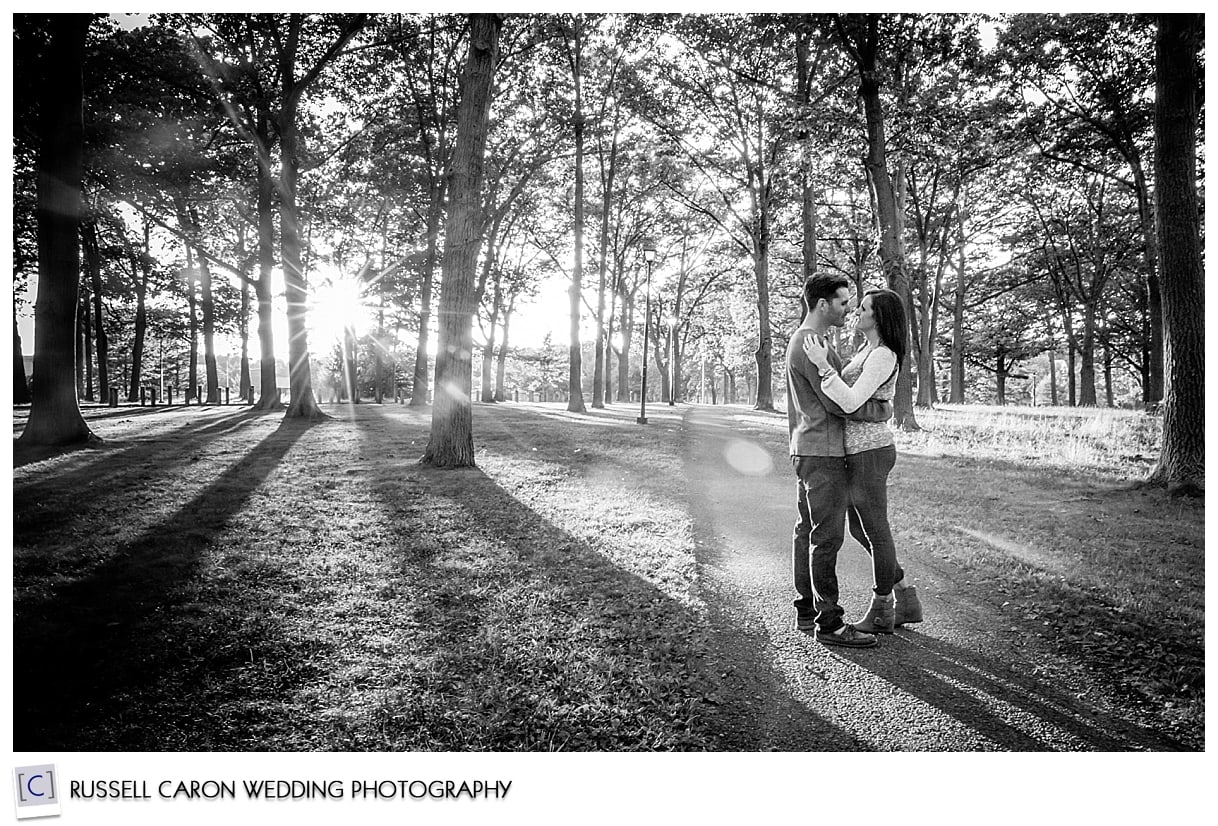 #40
Hilary and Kris met us in the late fall in Portland for their engagement session. Not only did we have a great time talking about their wedding next year at Sebasco Resort, we even ended up helping them finalize the plans for their band after sharing stories of our experiences at other recent weddings. The timing worked out great as we transitioned from downtown and the Old Port to the tree-lined beauty of Deering Oaks Park and the low setting sun. We always like challenging ourselves by shooting into the sun and then reaping the compositional benefits of the resulting long tall shadows. The above pretty well sums up why we love this approach, and there is nothing better than having a fun and loving couple being the main subject. We're looking forward to this couple's mid-summer 2016 wedding! See the rest of Hilary and Kris' engagement photos at Portland Maine engagement session.
Photograph by: Russell Caron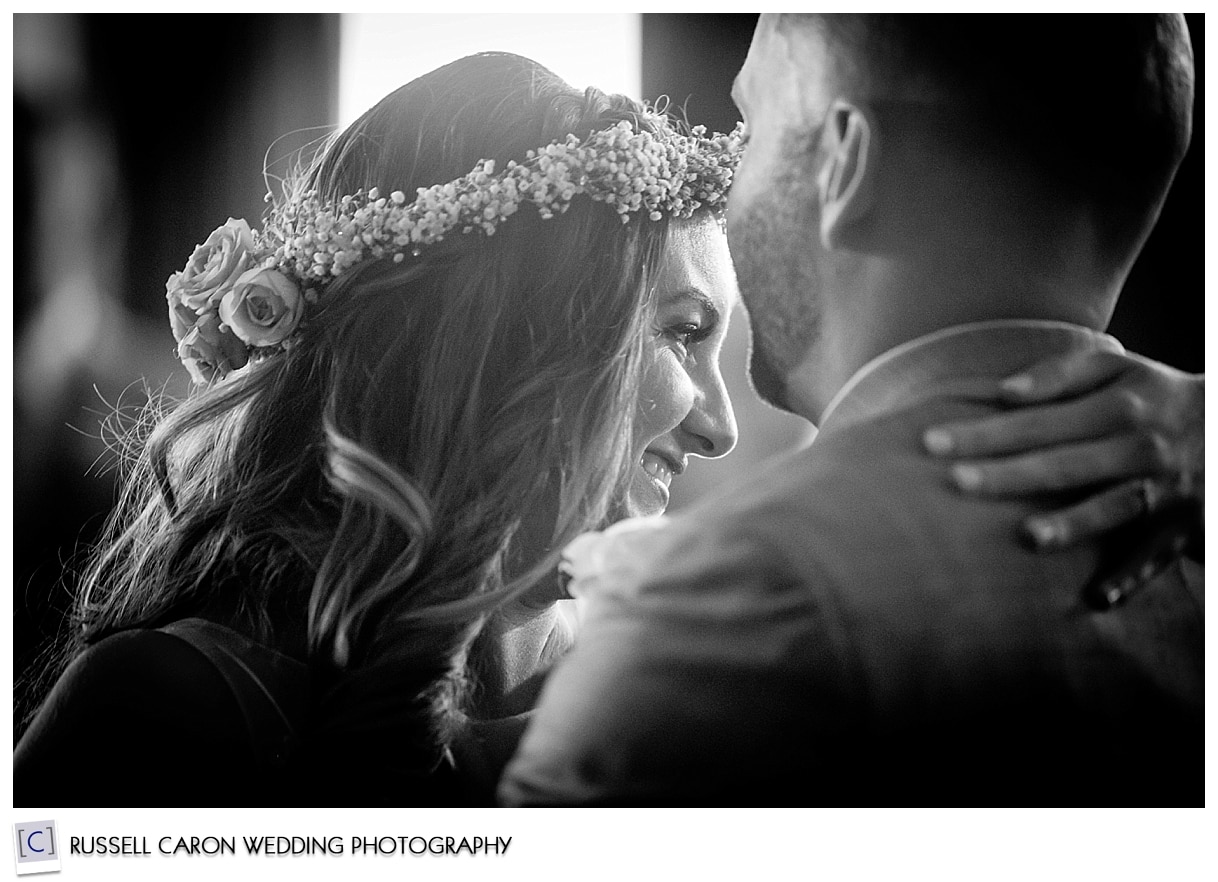 #39
Allison and Tim's First Dance. We love the variety in looks we capture with our wedding images. Wide shots taking in the surroundings are a 'trademark' style of ours, as it the 'tight, close emotional moment' type look exemplified with this, our #39 Top Image of 2015. Allison's smile, along with her hand on Tim's back shoulder, says everything for a lifetime about this moment. When a photo says it all with little to no explanation, it's a success, and that's what captured us with this image. Allison and Tim's wedding is featured at Union Bluff Hotel Wedding, York Beach Maine.
Photograph by: Liz Caron
Stay tuned for more of our best wedding pictures from the Top 50 of 2015! Tomorrow's are #38 and #37…the countdown goes on and if you can imagine it, the images will just keep getting better and better!
Russell Caron Wedding Photography puts the fun into wedding photography for Maine wedding couples. Feel the love as this dynamic pair effortlessly capture each of your cherished moments, producing natural poses and unparalleled art for your special day. For more information, please contact us right away!