Fun Wedding Images Countdown | 42 & 41 | The Top 50 Images of 2015
We love searching through over our year's worth of +125,000 images taken at weddings and engagement sessions for our very favorites each year at this time. We are so fortunate to do what we do, and have fun doing it! Which brings us to some fun wedding images.
December 5, 2015: Our #42 and #41 images of the year typify the fun wedding images we are priviledged to be a part of with every single shoot we do throughout our season.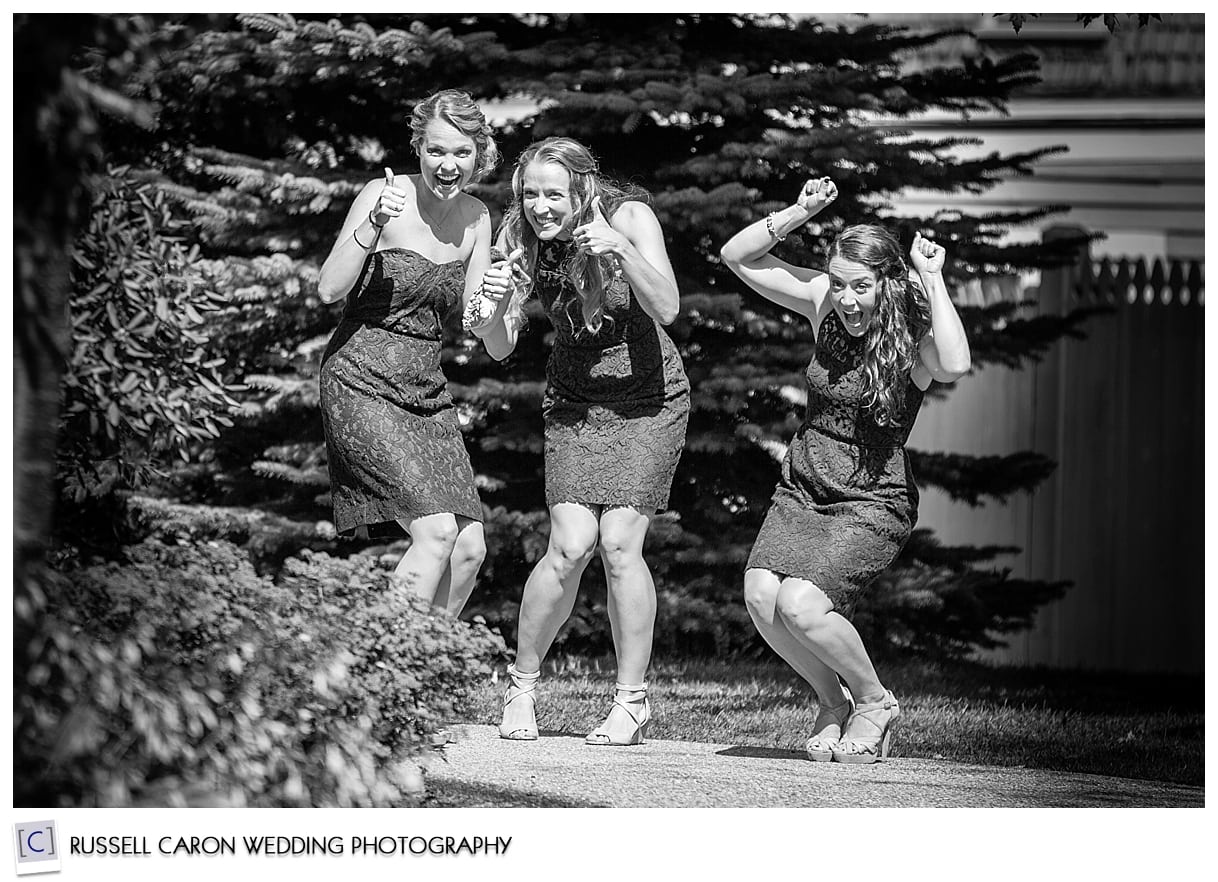 #42
At Megan and Ryan's first look at their wedding (OK, I'll spill some beans…you'll see them again in this countdown) in September at Sebasco Harbor Resort near Phippsburg, Maine, these three bridesmaids just had to have a peek. I spied them from the corner of my eye and grabbed this shot. It's in full sun so it is far from photographic perfection, but their fun and genuine expressions of happiness for Megan and Ryan showed through so clearly this became a real favorite of  ours from the year. There more to be seen and enjoyed at Megan and Ryan's Sebasco Harbor Wedding story.
Photograph by: Russell Caron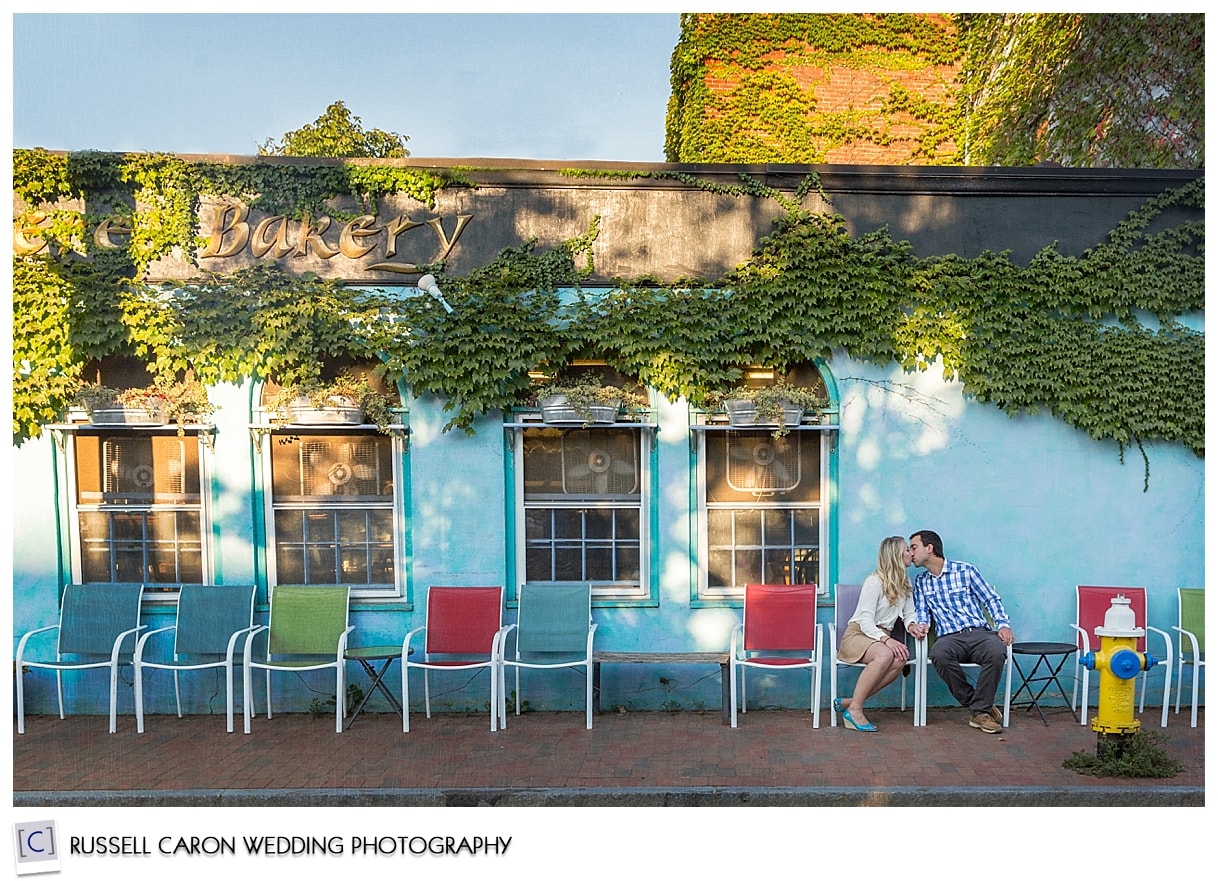 #41
Alex and Nick's seacoast engagement session was in Portsmouth, NH in September and it was such a great time from start-to-end with this couple.  Their September 2016 wedding has been in our sights for a long while as it was the first one on our books for 2106, which is building itself to having the potential of being one of the best years ever.  As we worked our way from downtown Portsmouth, always a favorite as the town is so full of history, charm, and bricks (!) we passed by this colorful bakery storefront and we knew this would be a favorite.  We love their casual nonchalant attitude and how it seamlessly blends with the colors of the building, greens, and bricks.
Photograph by: Russell Caron
Stay tuned for more fun wedding images from the Top 50 of 2015! Our fun continues seven days per week until the end of the year!
Russell Caron Wedding Photography puts the fun into wedding photography for Maine wedding couples. Feel the love as this dynamic pair effortlessly capture each of your cherished moments, producing natural poses and unparalleled art for your special day. For more information, please contact us right away!