Classic Wedding Pictures Countdown | 38 & 37 | The Top 50 Images of 2015
Every year at this time we have the really fun task of picking the best of our classic wedding pictures — the 50 images that spark our emotions and impact our senses like no others. Sometimes they're obvious picks, and other times less so.  But there is always a reason behind our choices.
December 7, 2015: Our #38 and #37 classic wedding pictures are today's features: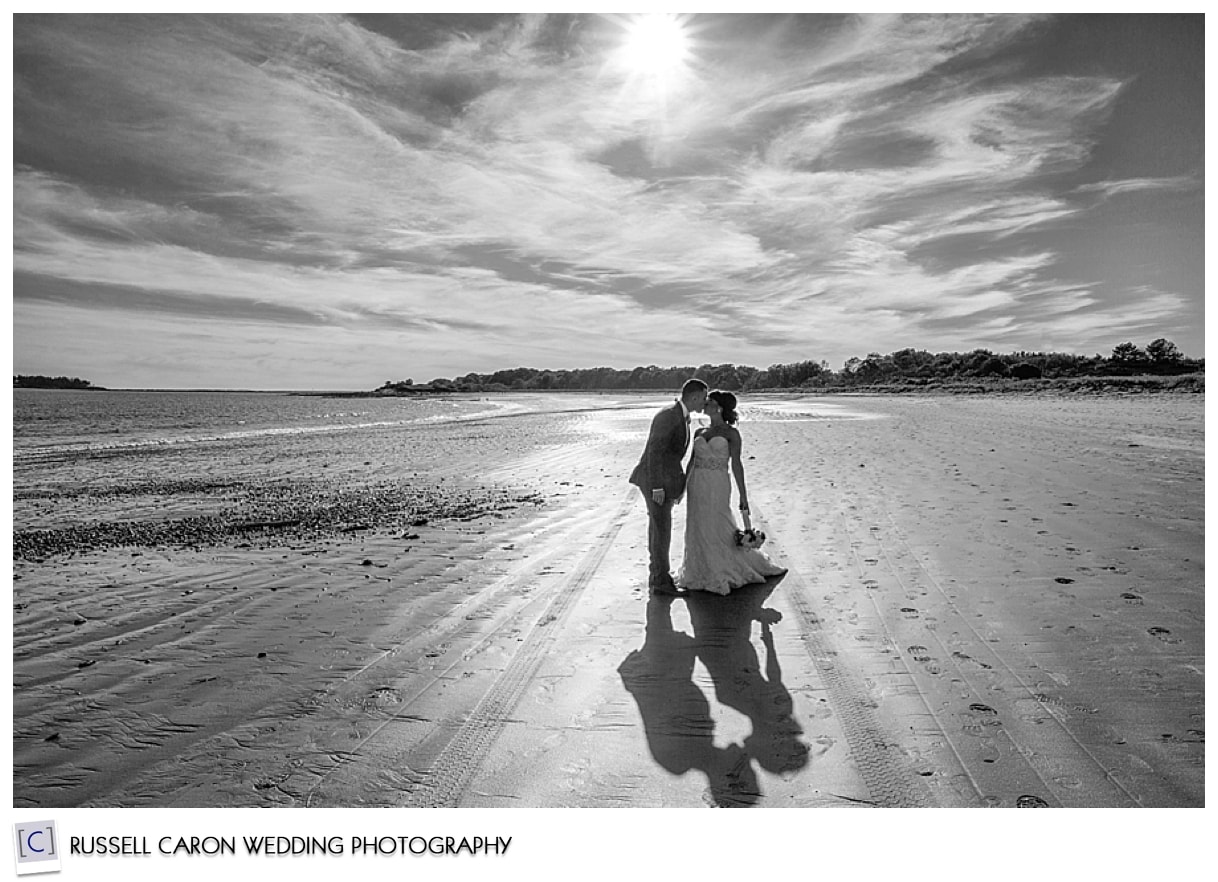 #38
Ali and Bryan at the Beach. After their beautiful wedding at the awe-inspiring Cathedral of the Immaculate Conception in downtown Portland (insider scoop: there's a "chance" you'll see what we mean in a subsequent post in this series!) in September, Ali and Bryan headed to the Inn by the Sea in Cape Elizabeth for their tented reception. Prior, however, with this view being barely a 5-munute walk down a scenic boardwalk from the inn, we love that these two agreed to let us grab some shots on the beach between Kettle Cove and Crescent Beach. A great and warm fall weather day…and yet so few people around at the beach allowed us this image devoid of other people. It's yet another one that we love in the aesthetics of black and white because of another dramatic sky we enjoy capturing, and all this means that it's our #38 image of 2015. See our favorites of Ali and Bryan's Cape Elizabeth wedding, Inn by the Sea.
Photograph by: Russell Caron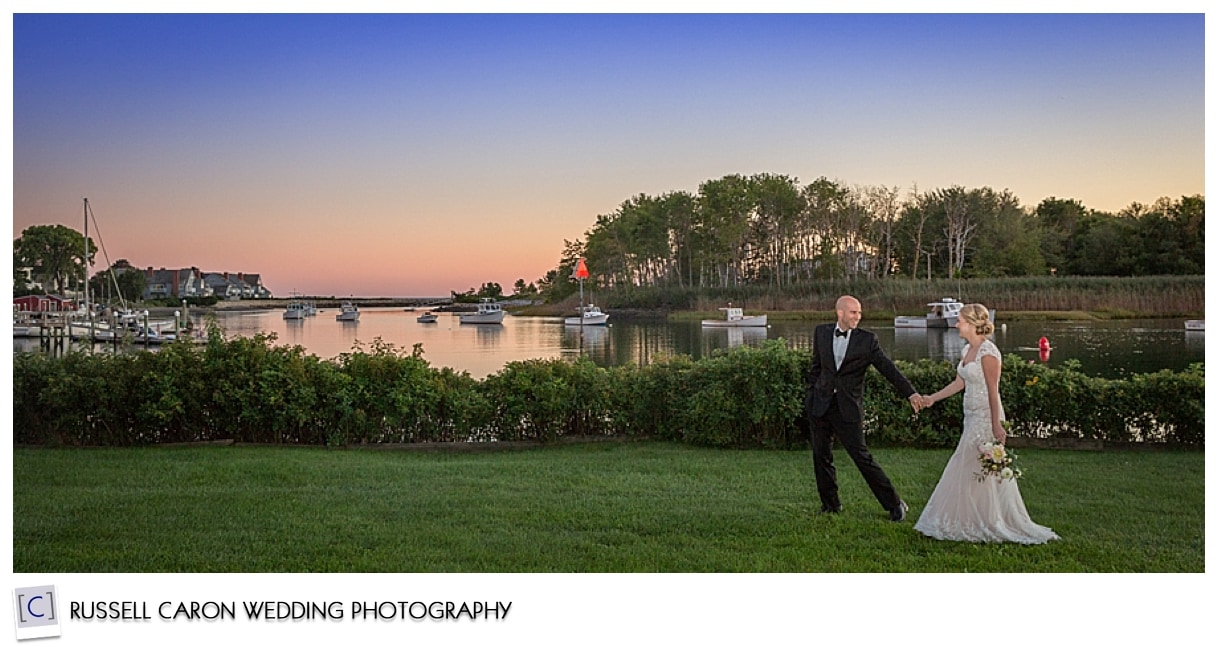 #37
A Nonantum Resort sunset on Ariel and Kevin's Wedding Day. All day long, the 'stars aligned' on Ariel and Kevin's September Kennebunkport, Maine wedding day. Not just for everything for them (Ariel tells us, not unexpectedly, how it was (and indeed it WAS!) the most perfect day possible, but also for us as their photographers. Ariel and Kevin saw to it that the day's schedule gave us the perfect amount of time we needed (without being overbearing in any way) to go to a few places with them through the key points of the day for some truly spectacular images. This is their second appearance already on our list (and there are 36 spots still to go…hmmmm??) of our Top Images of 2015, and this one is all about their fluid poses (which were not poses inasmuch as we did was to give them a brief description of what we were envisioning for a particular shot) and their mutual chemistry with the amazing backdrop of one of Maine's most picturesque towns. Did we mention Kennebunkport tops many lists of the most romantic towns in Maine, too? Here's a link to Ariel and Kevin's Nonantum Resort Wedding, Kennebunkport Maine.
Photograph by: Russell Caron
Stay tuned for more of our classic wedding pictures countdown from the Top 50 of 2015! Tomorrow will feature two more stellar photographs, our #36 and #35…the countdown goes on until we reach the #1 spot!
Russell Caron Wedding Photography puts the fun into wedding photography for Maine wedding couples. Feel the love as this dynamic pair effortlessly capture each of your cherished moments, producing natural poses and unparalleled art for your special day. For more information, please contact us right away!