Maine Wedding Barn Wedding | Maine Wedding Photographers
Lali and Steve, you had to wait an extra year to get married, and we know it was completely worth the wait. Your Maine Wedding Barn wedding was nothing short of breathtaking!! And so perfect for you!
How do we know this so well? Lali is Russ' daughter! And like Liz and I have done with our other children's weddings, we were the photographers! It's just the way we wanted to do things, and like the weddings for other children prior, and it worked out great! While Russ walked Lali down the aisle, Liz was in full control and grabbed the essential processional. After that, dad Russ donned the gear again and continued shooting this wedding just like all the others – with great commitment and lots of fun.
The weather on this October day was brisk, breezy and brilliantly sunny. It made for great conditions all around. The wide open fields and views of western Maine mountains, with the sparkling sun made for a great natural backdrop for the artistic couples photos we did right after the ceremony. And the Maine Wedding Barn was the perfect spot for everyone to migrate inside to for cocktail hour, dinner, and some really fun partying. 
Did you check out Lali and Steve's two new little pups as they made a cameo appearance for the ceremony? How cute it that?!  What the photos don't show is the occasional little squeal they let out, seemingly at the very most apropos moment!
These two have been together since high school years, practically. It was heartwarming and oh so great to have them, after years of anticipation, have the wedding of their dreams. Sending love from Dad and Liz!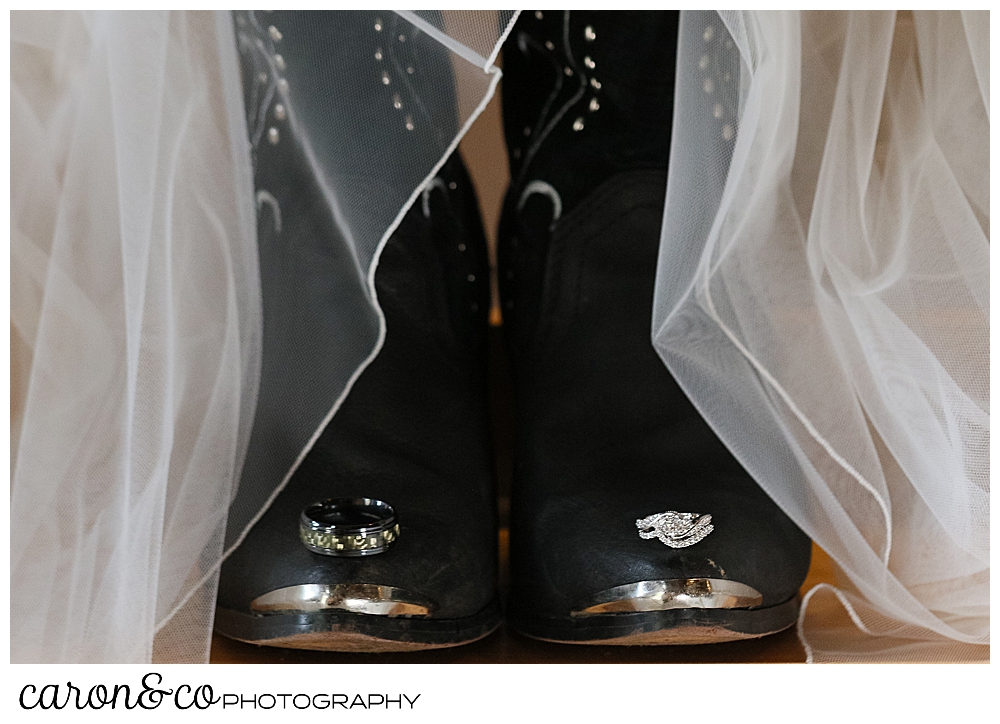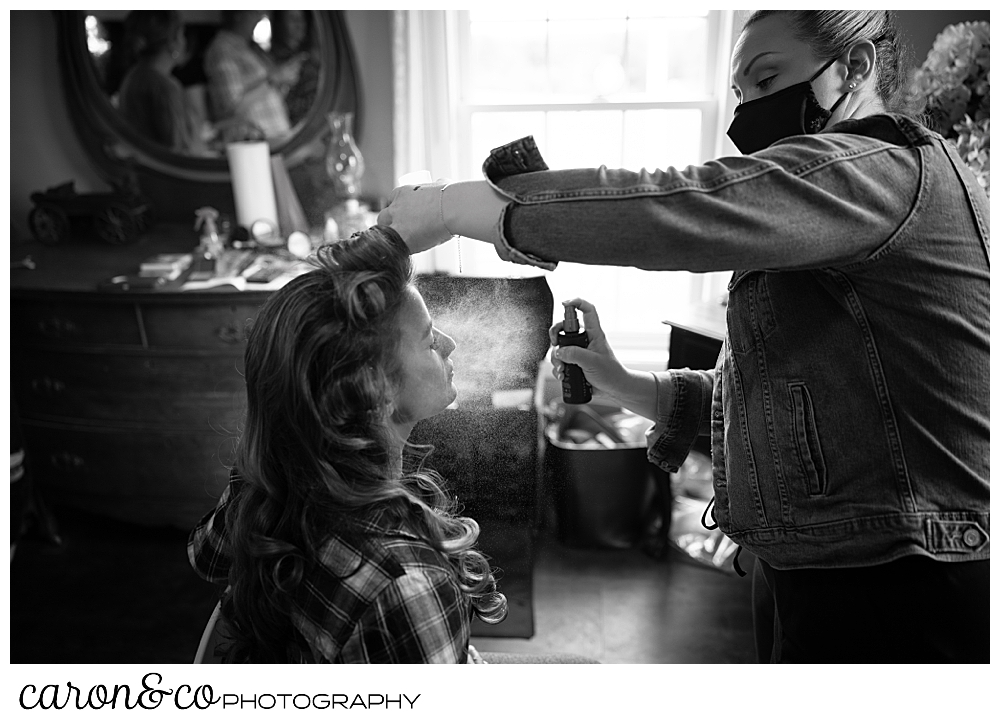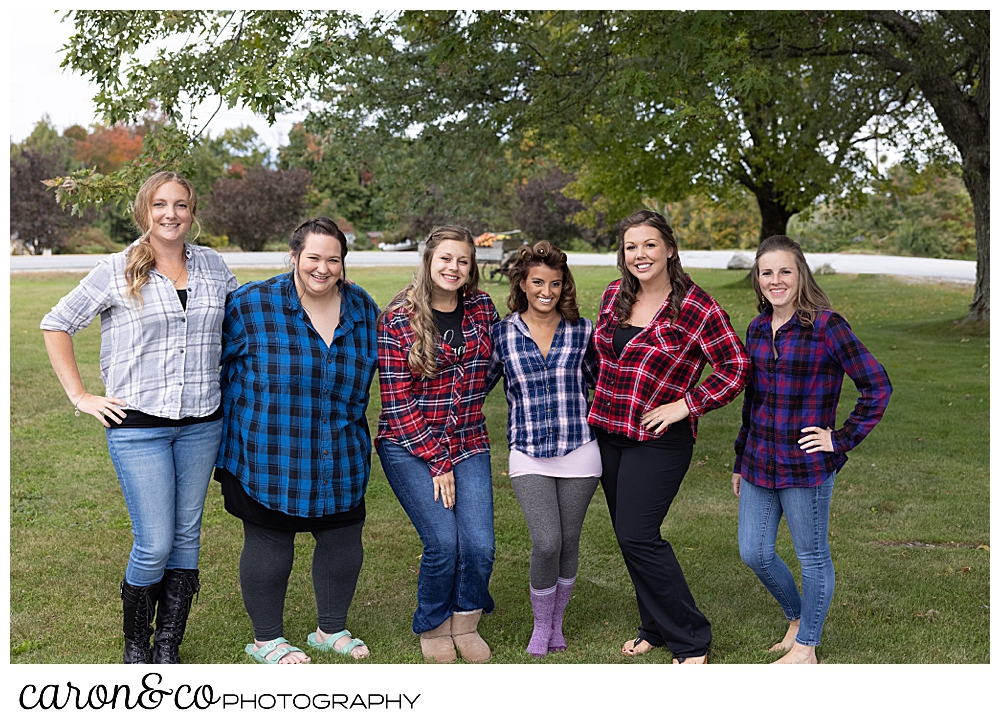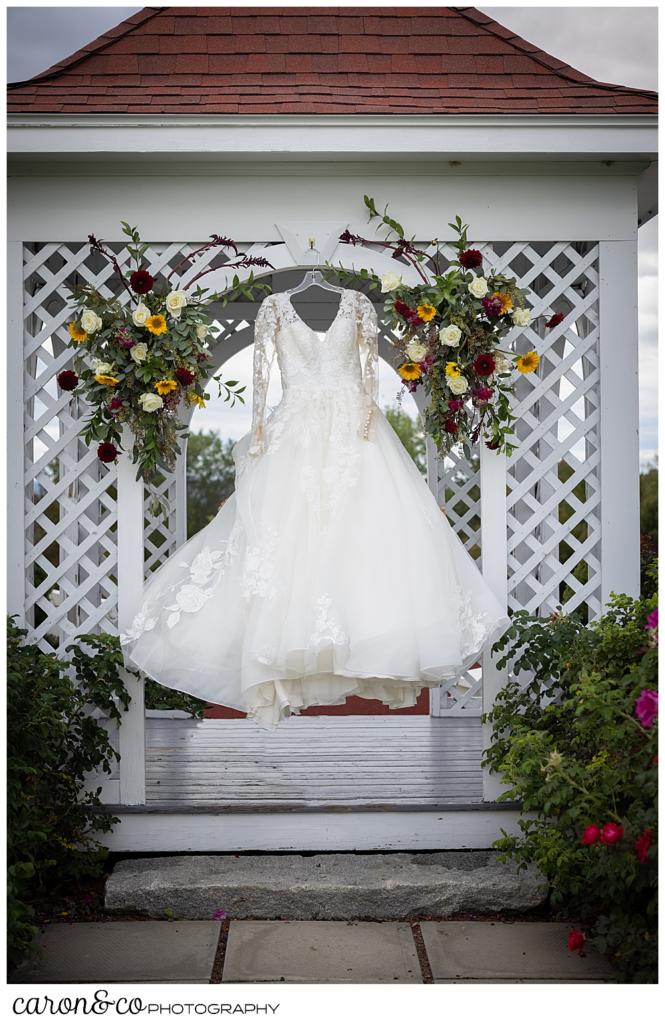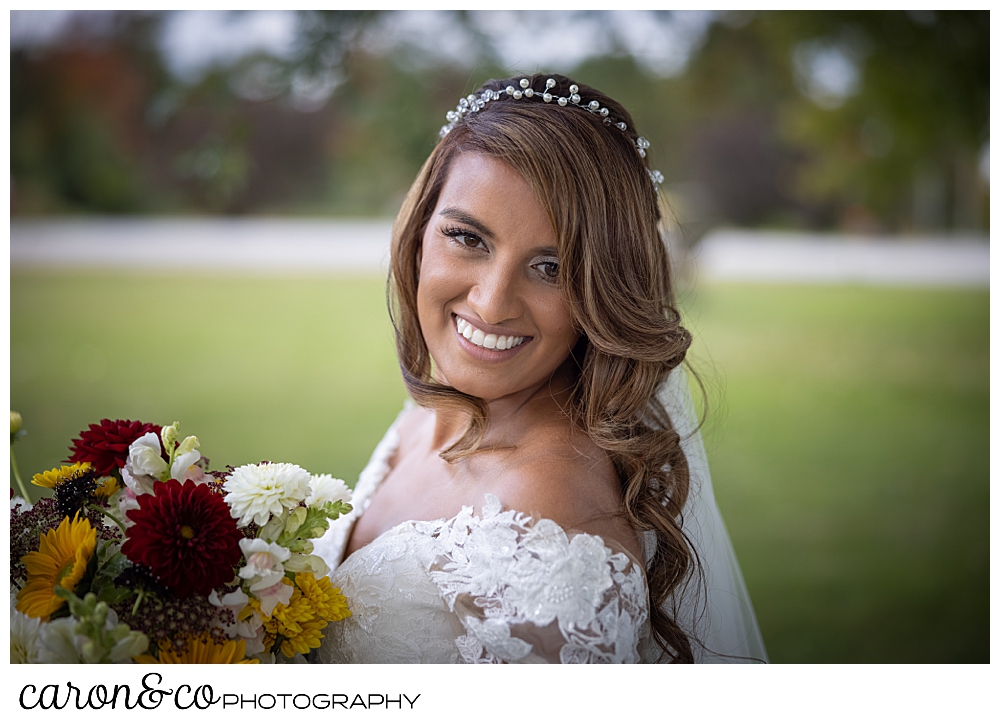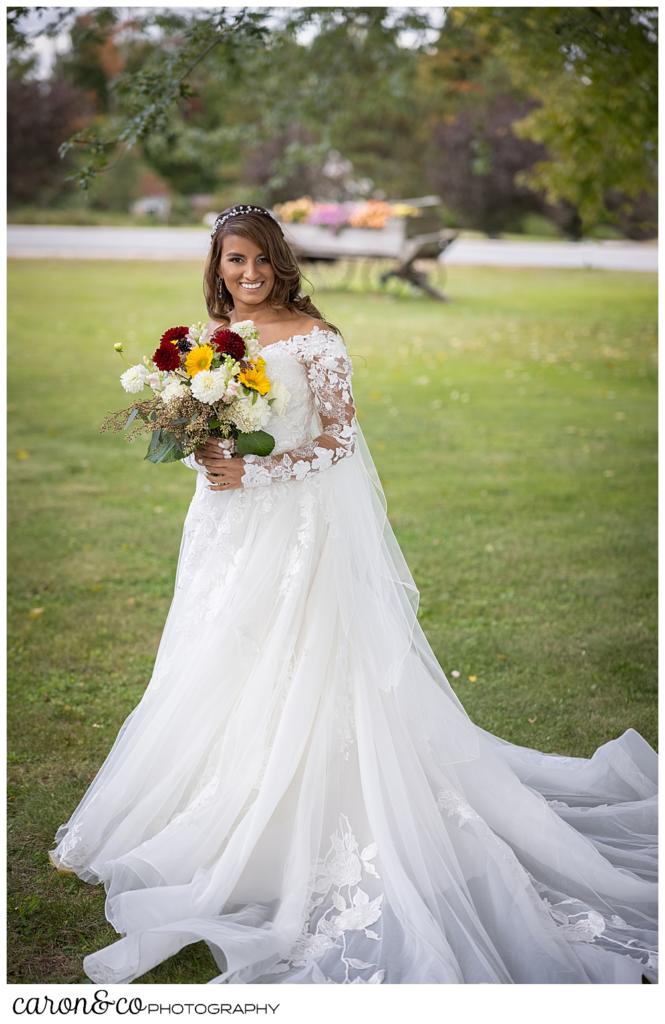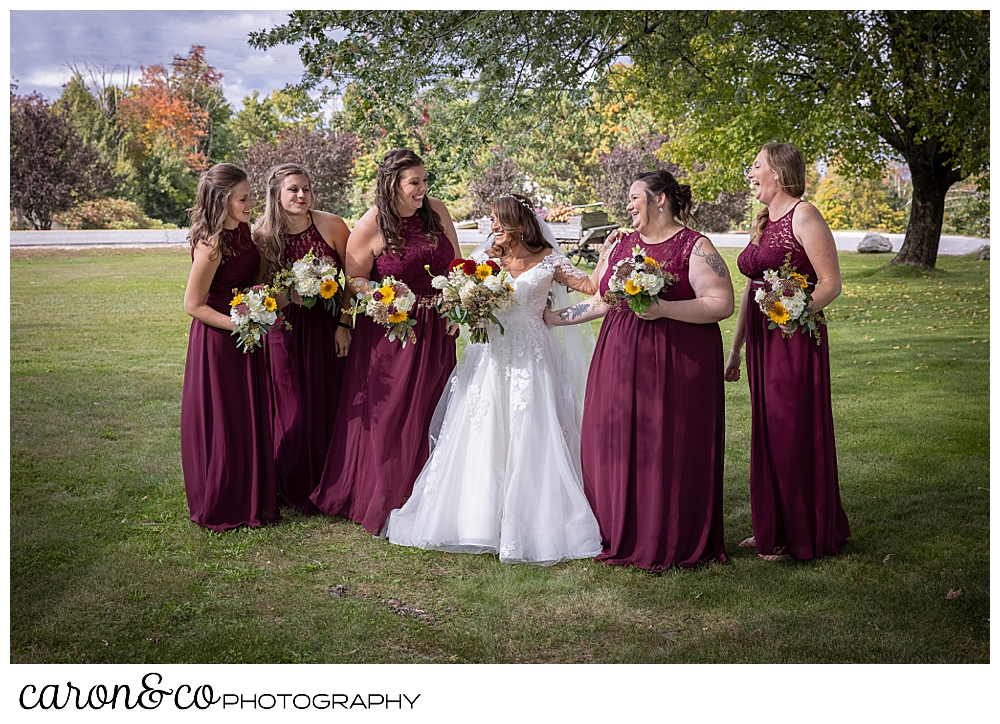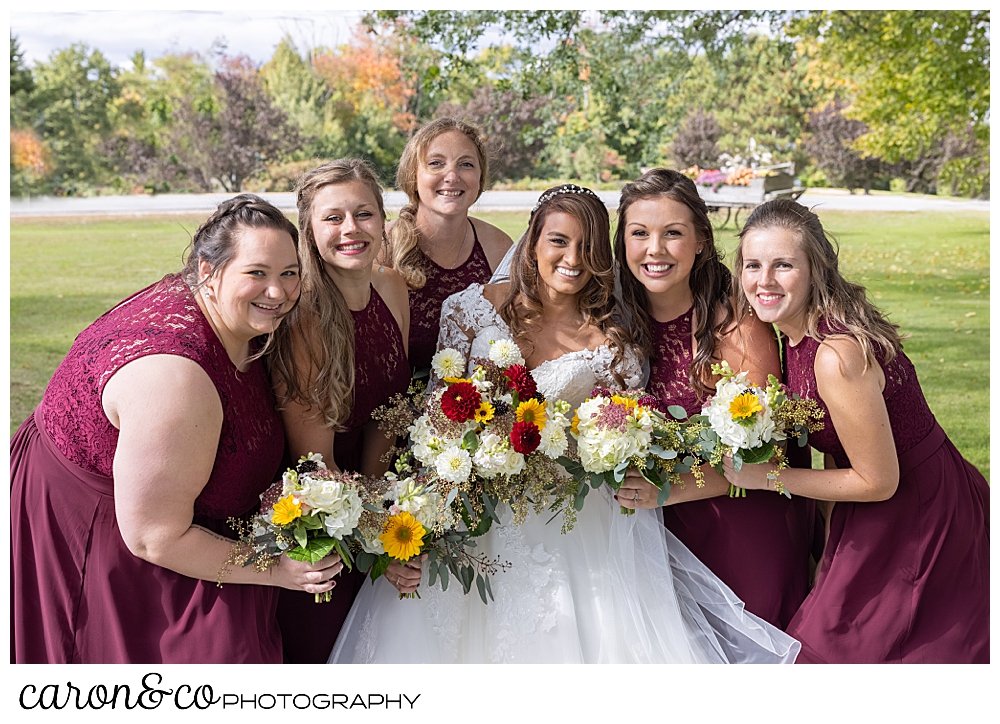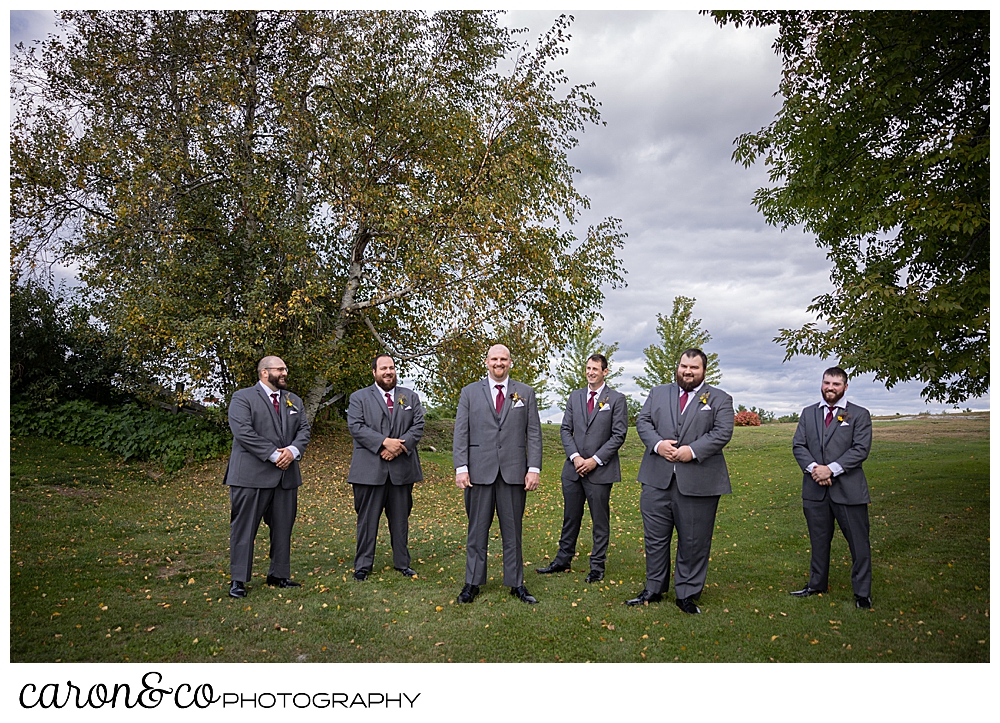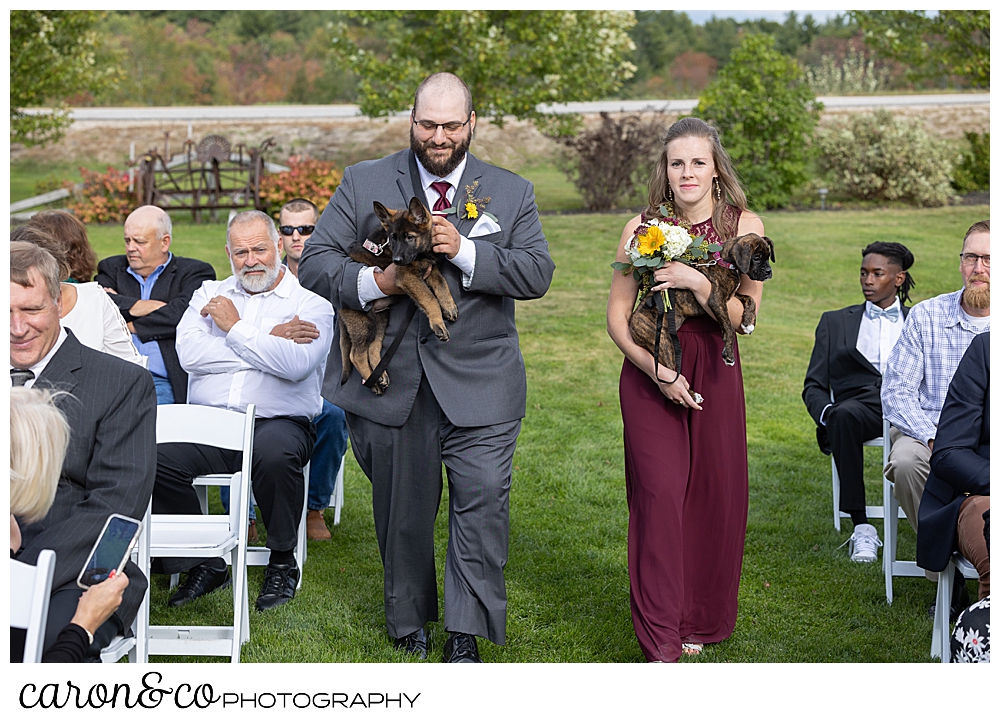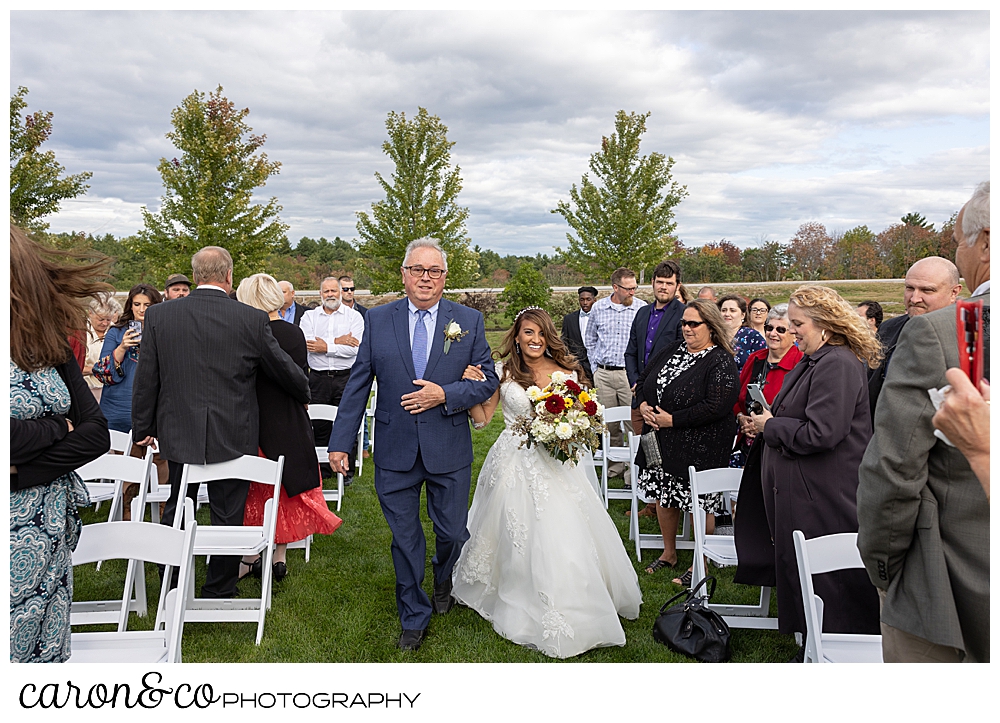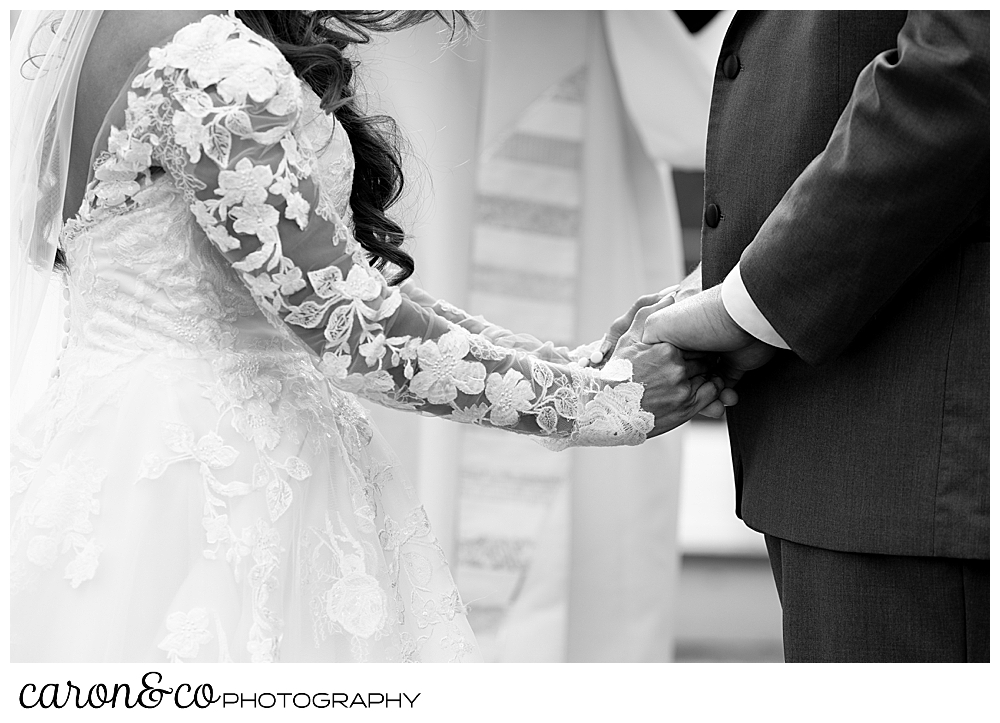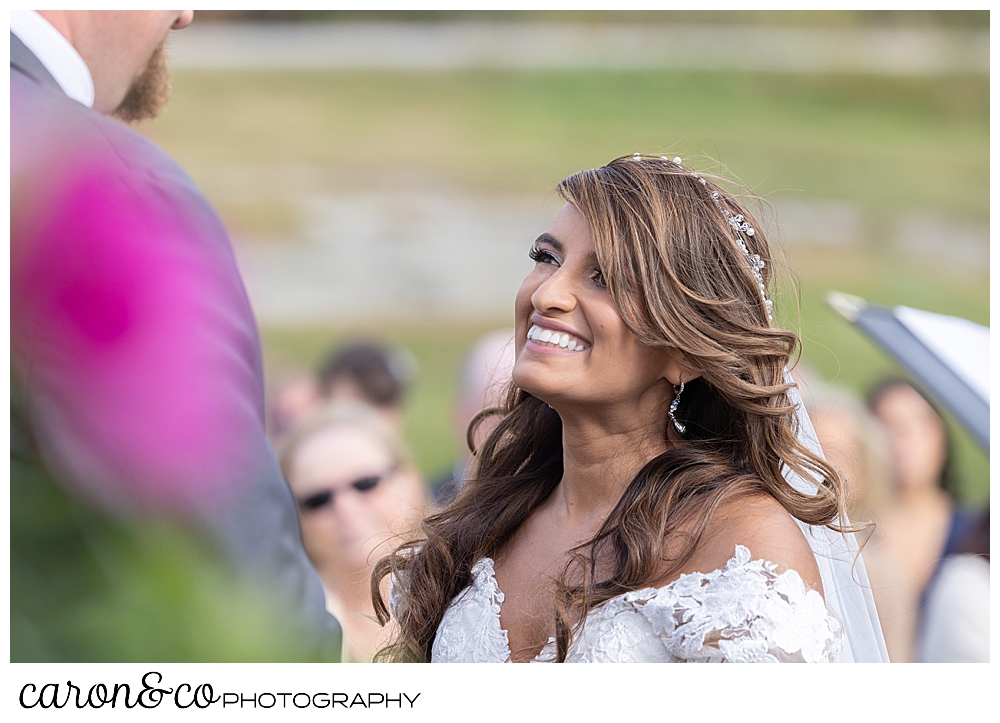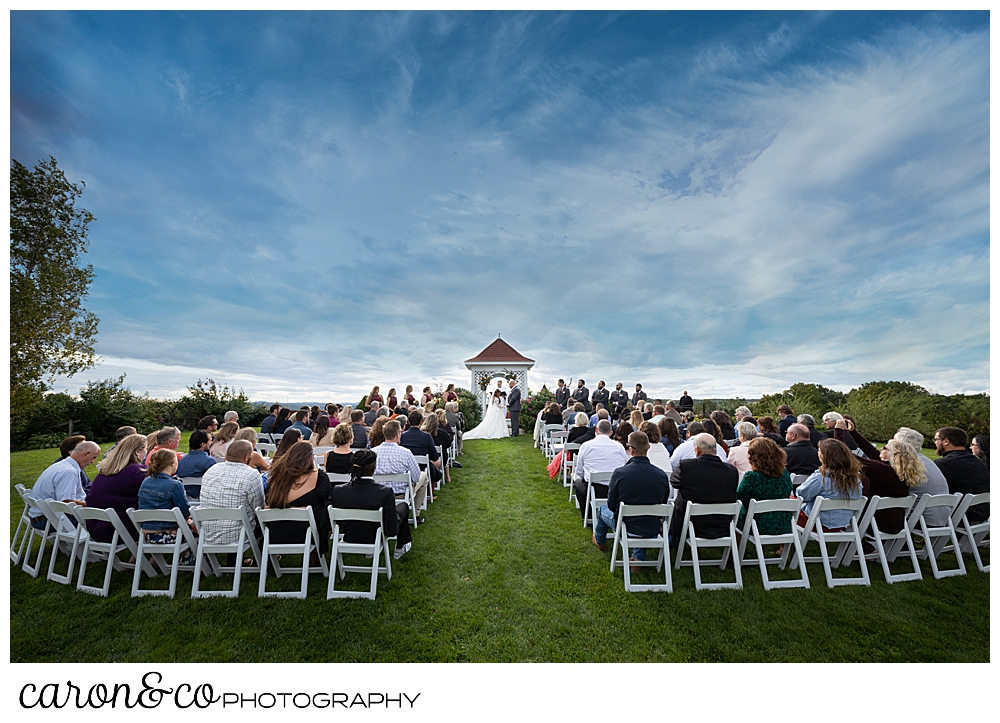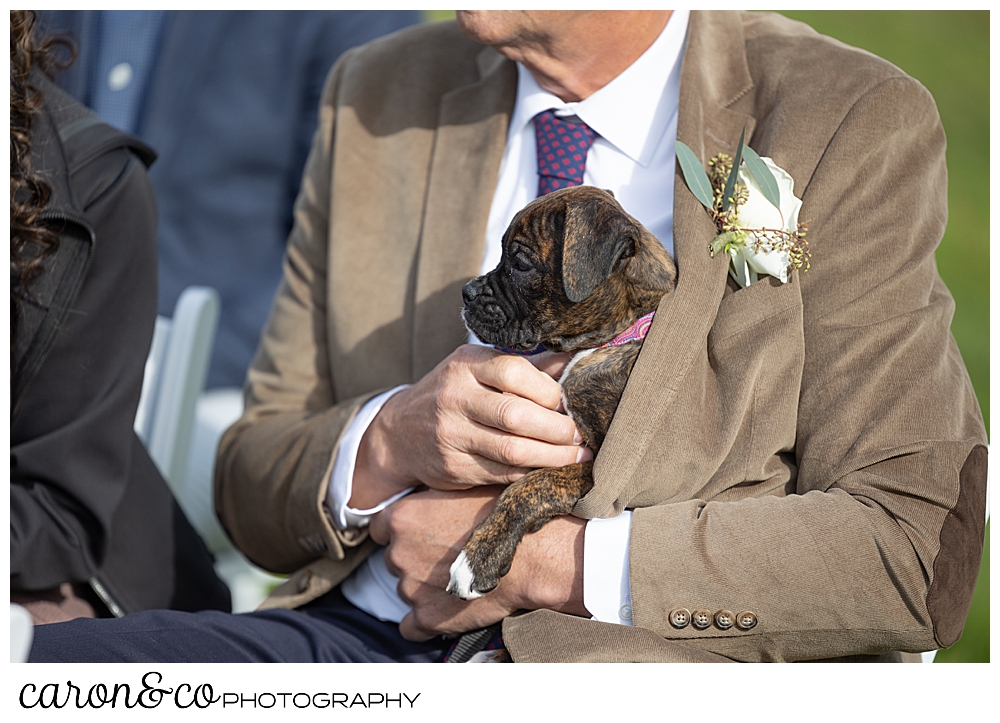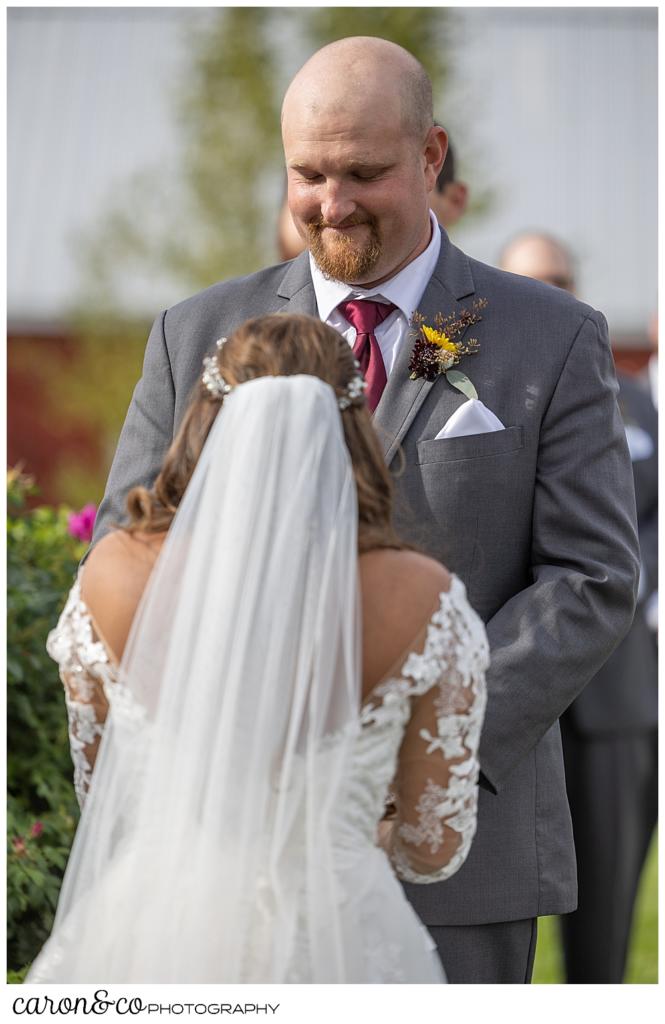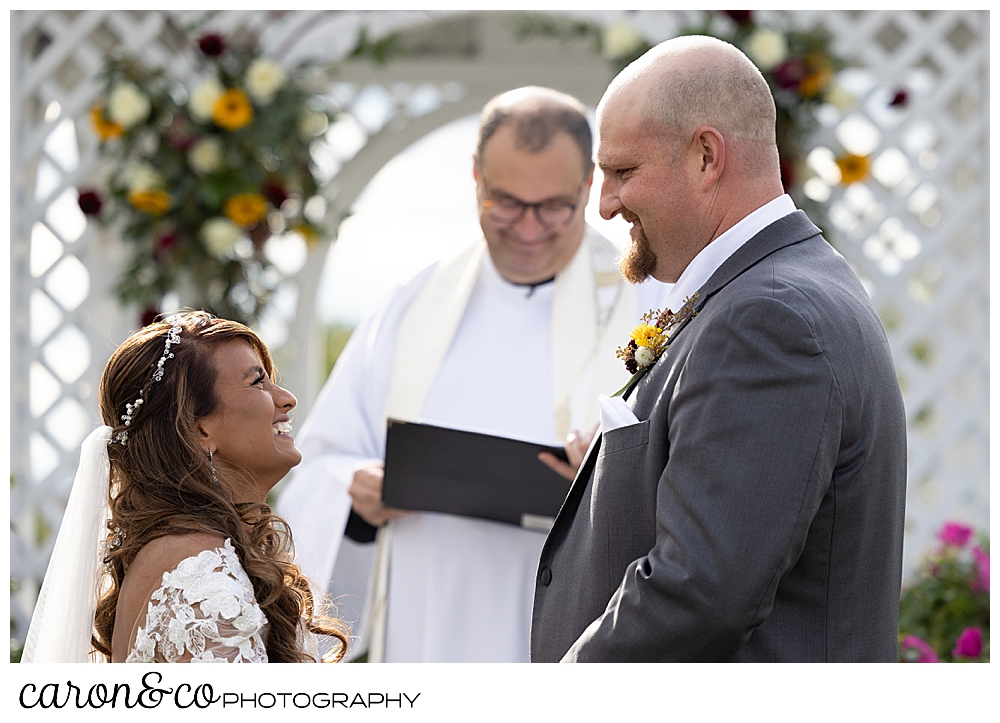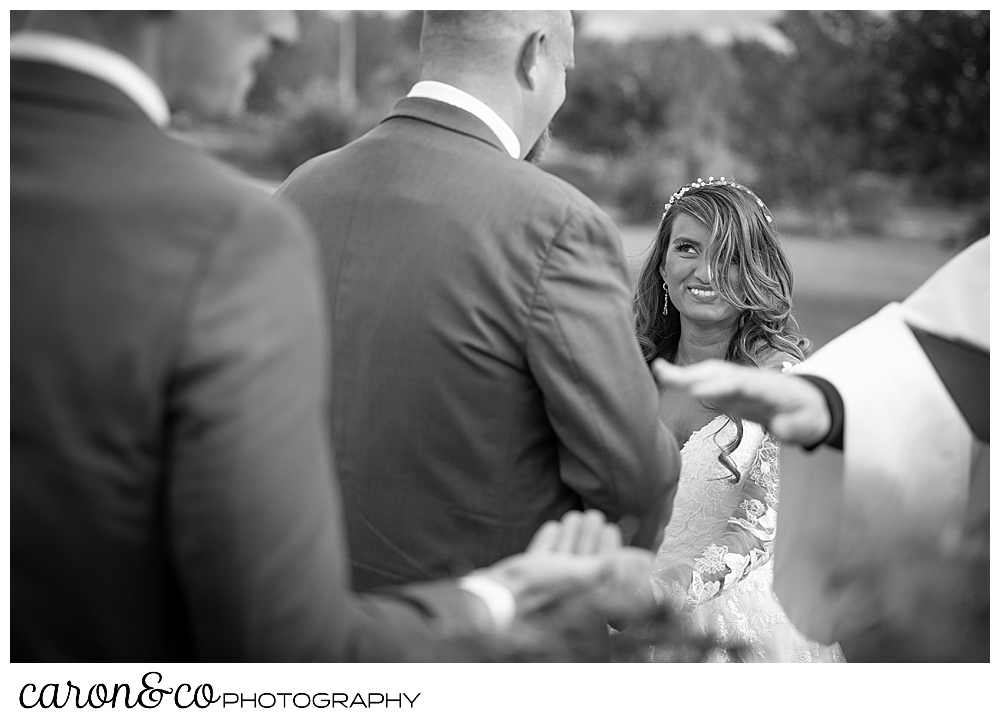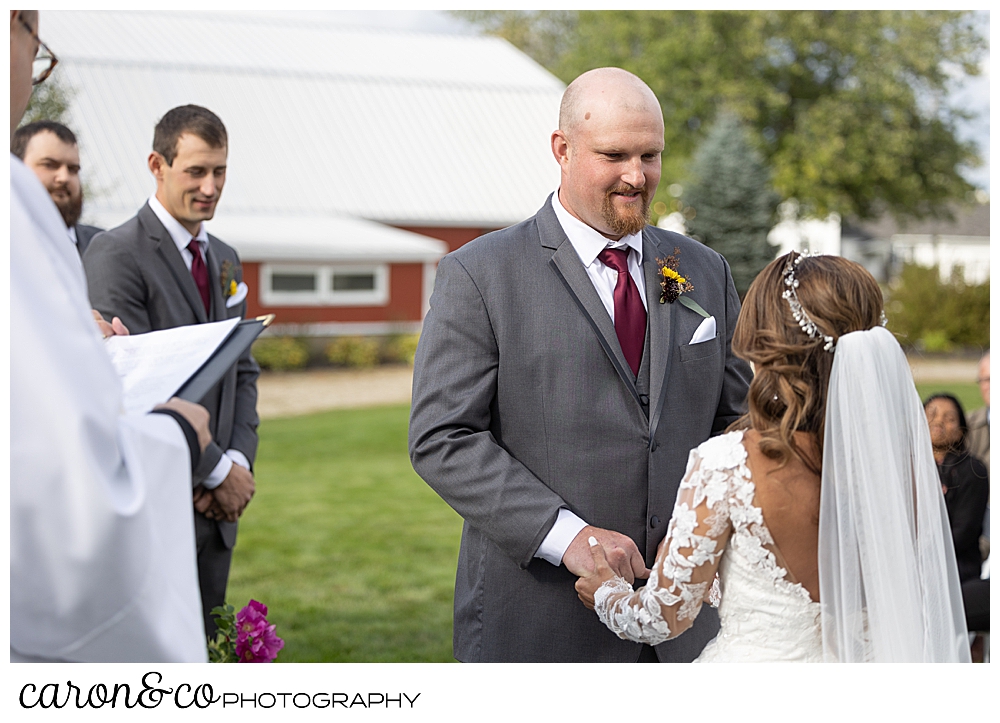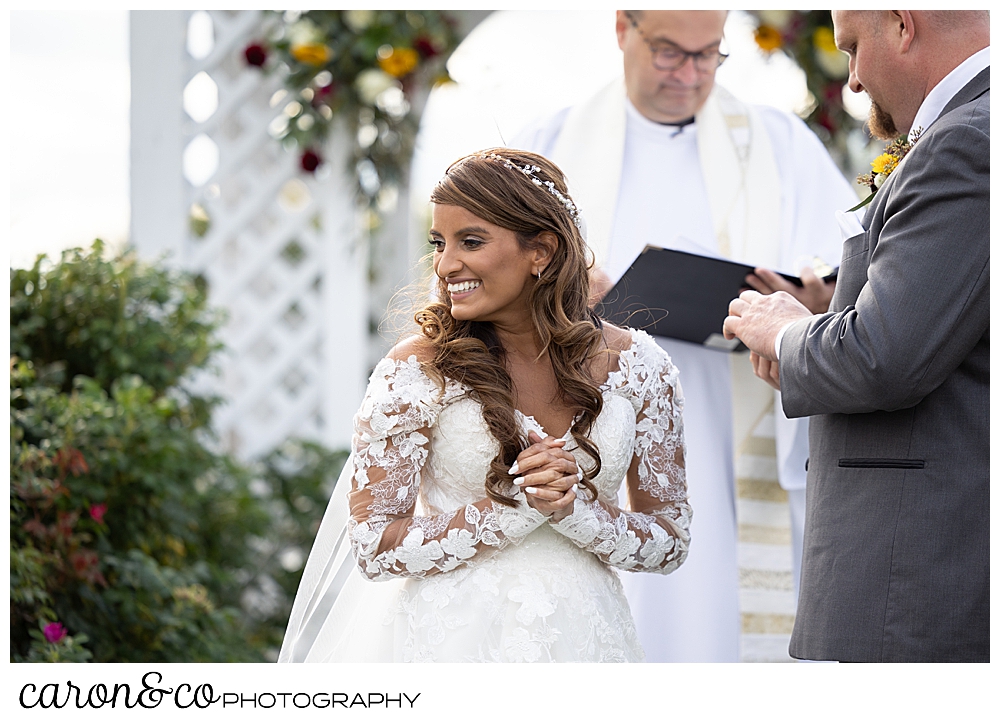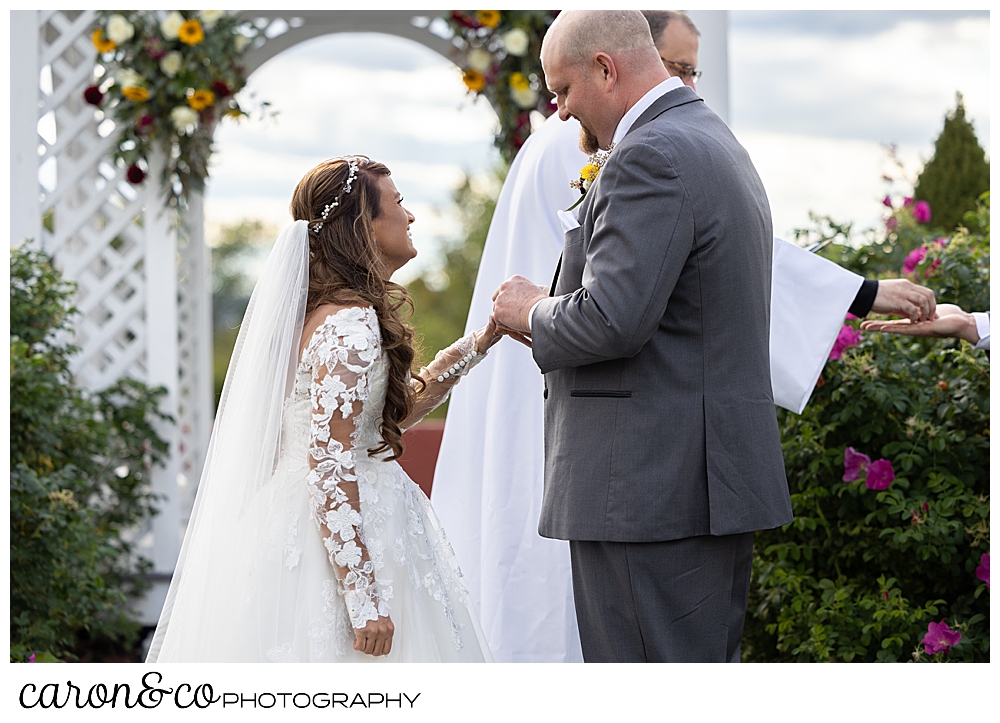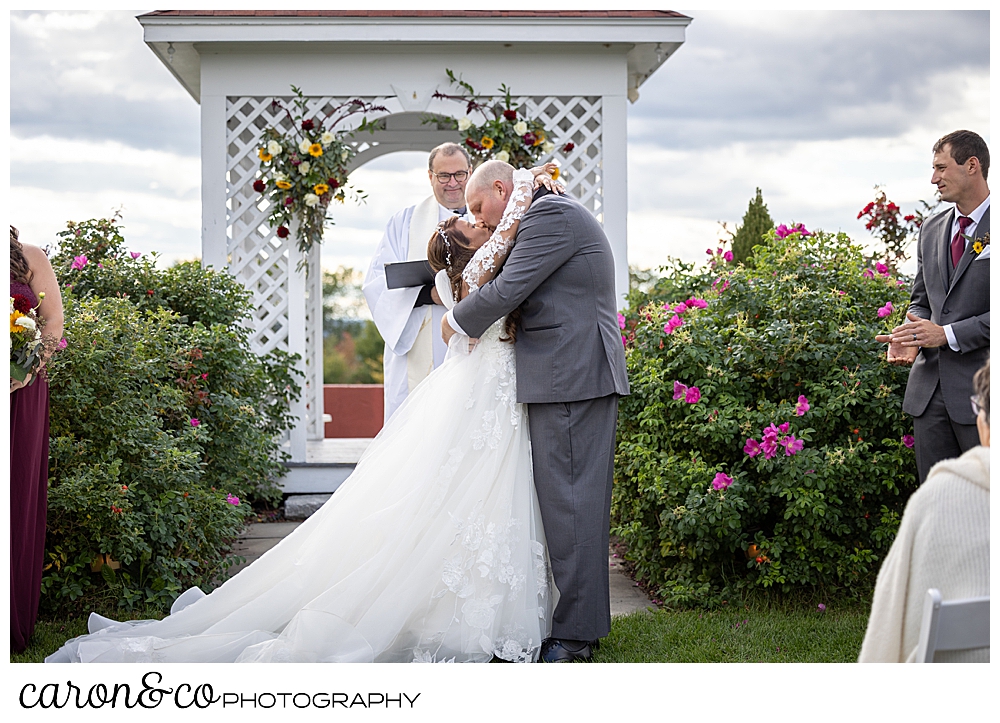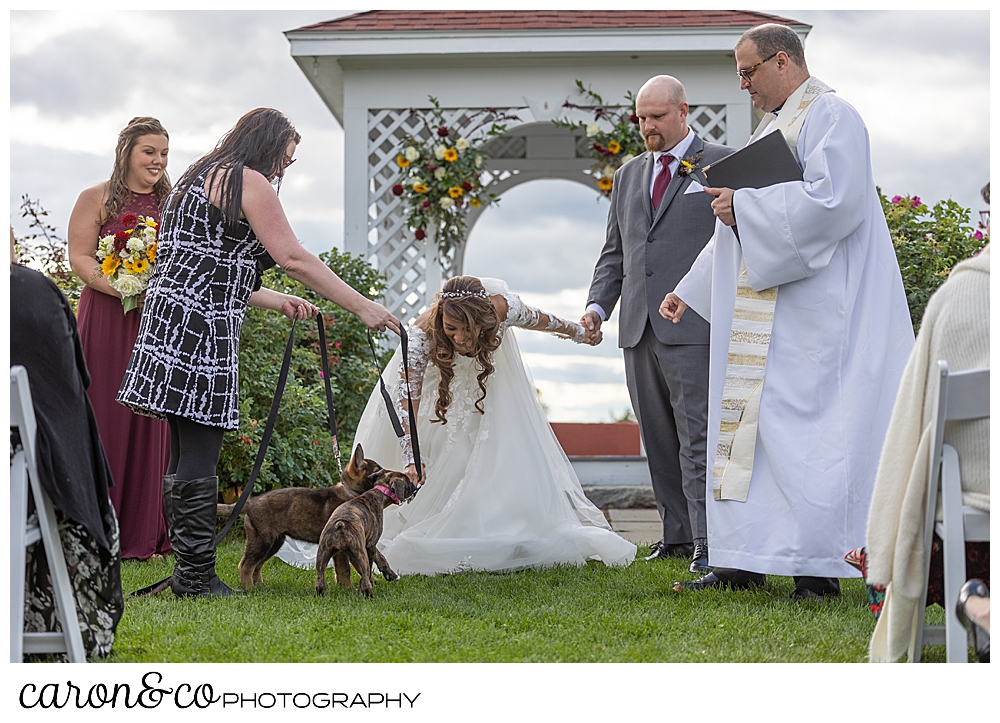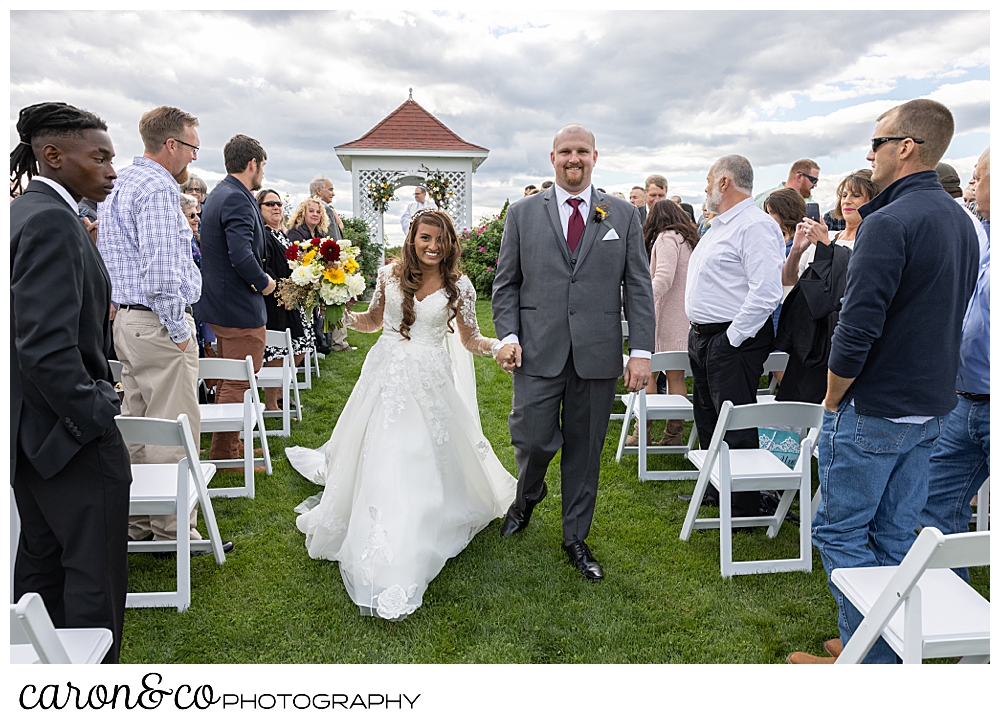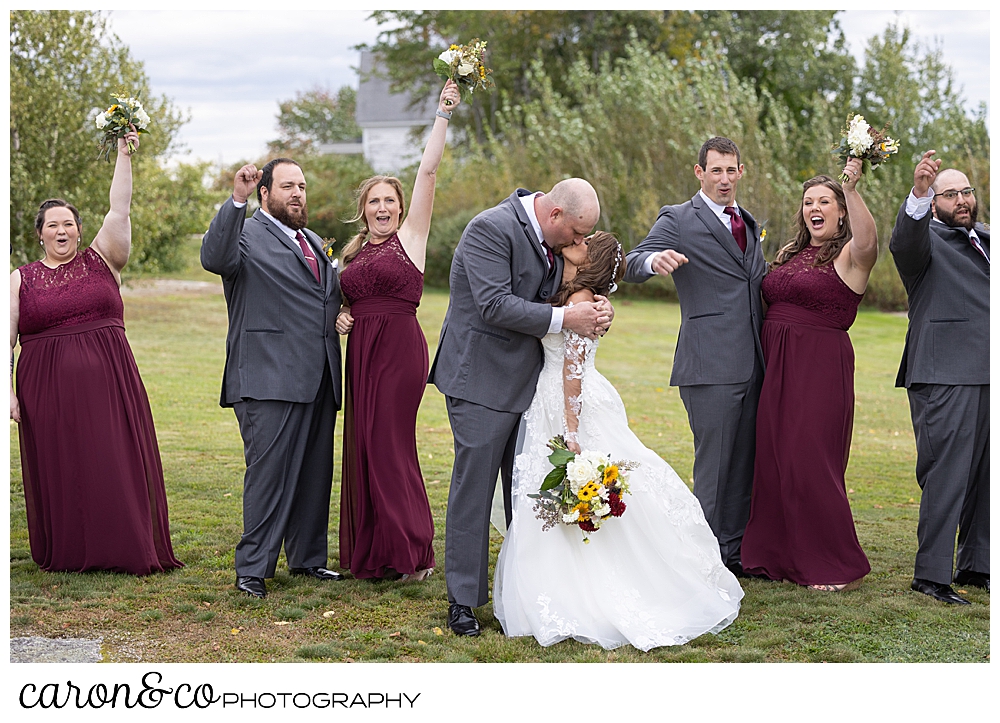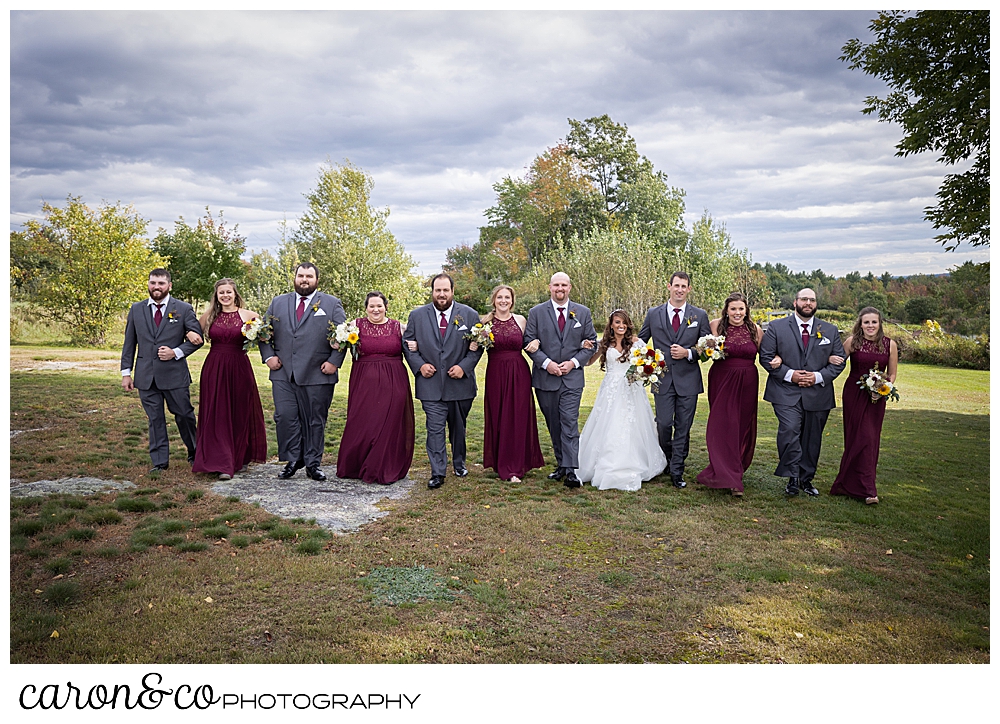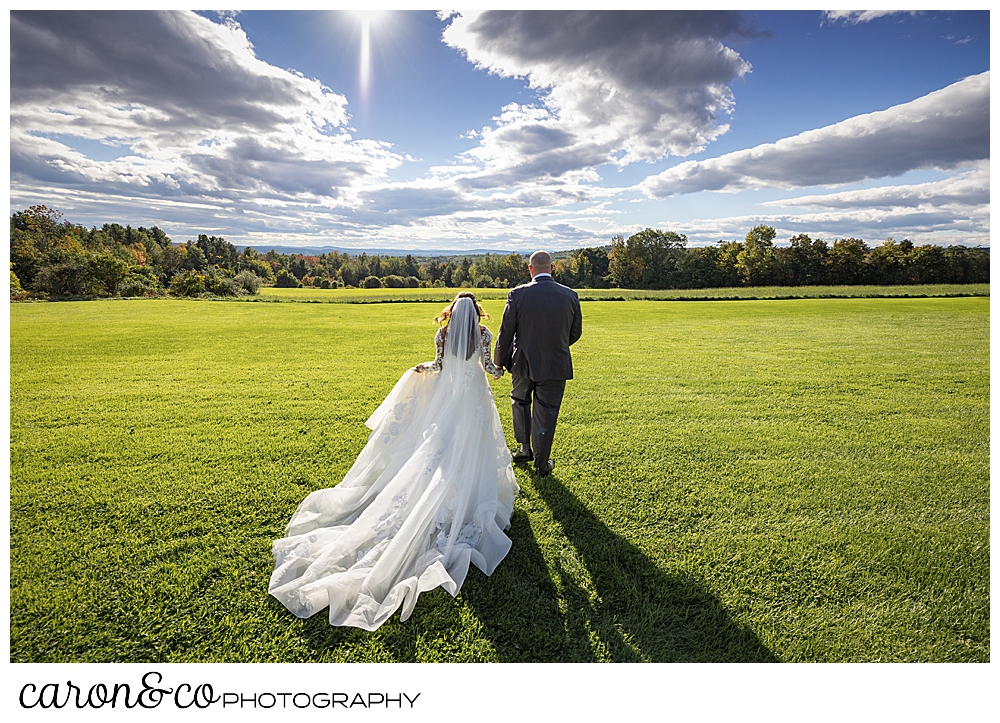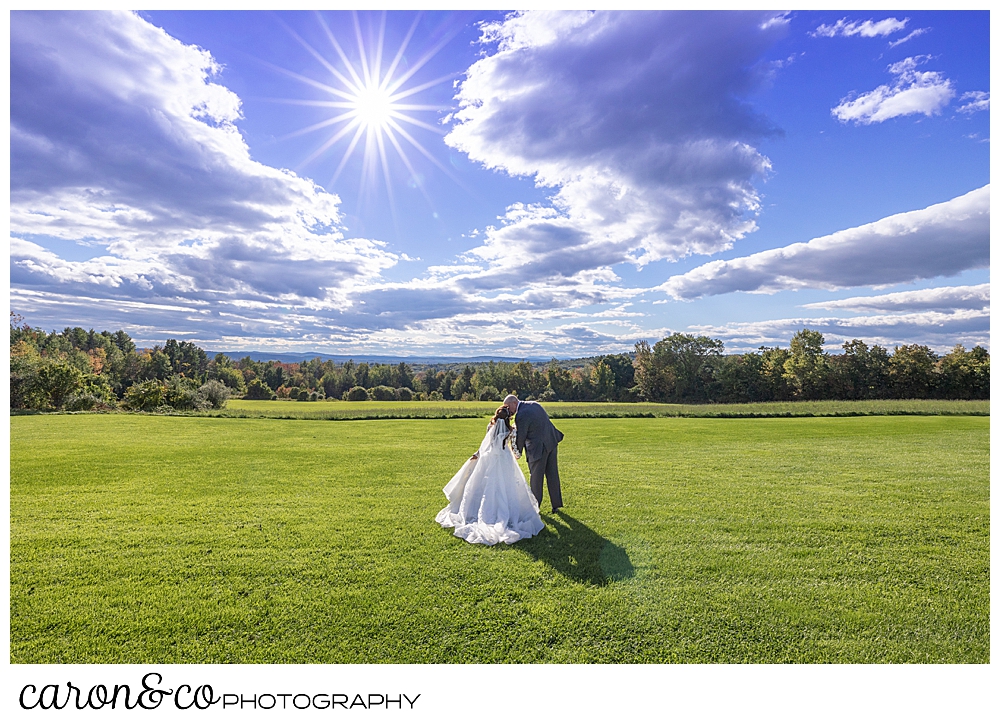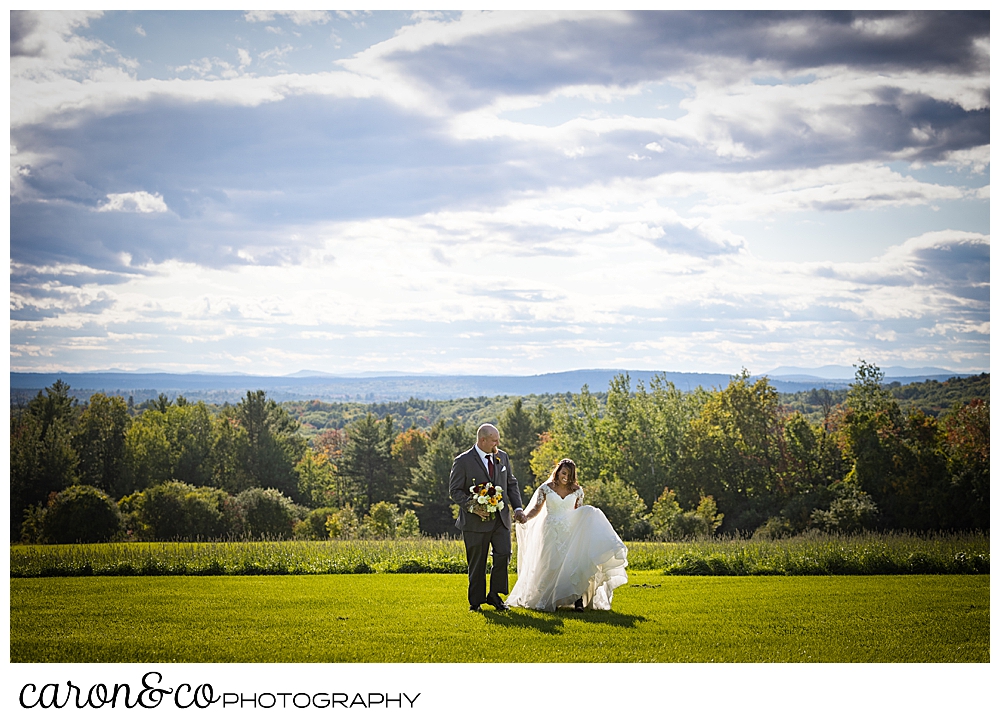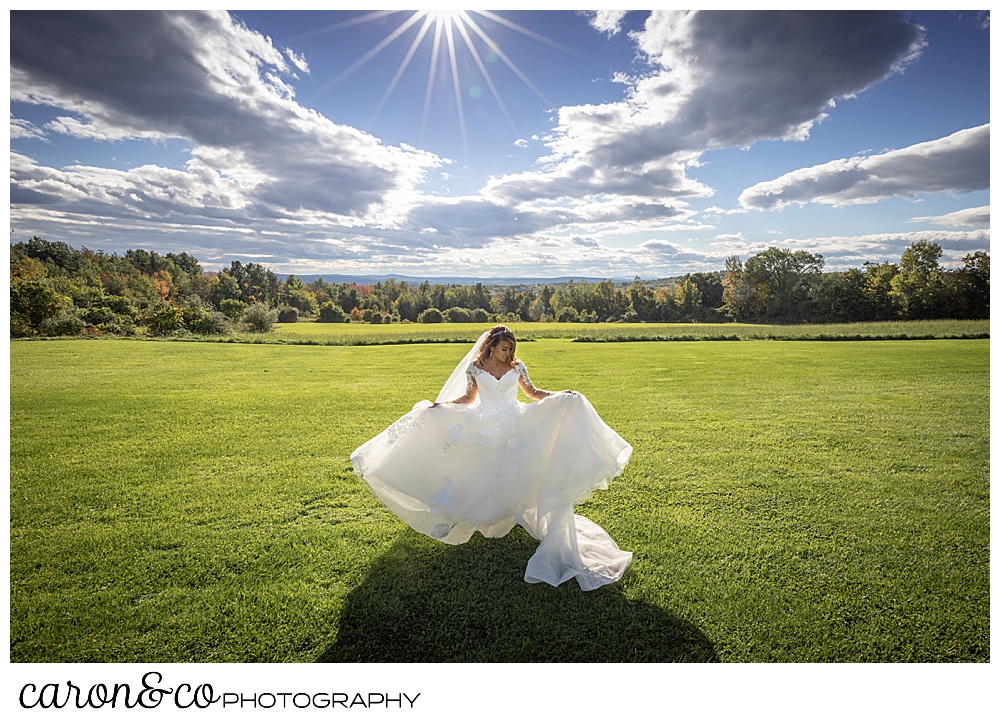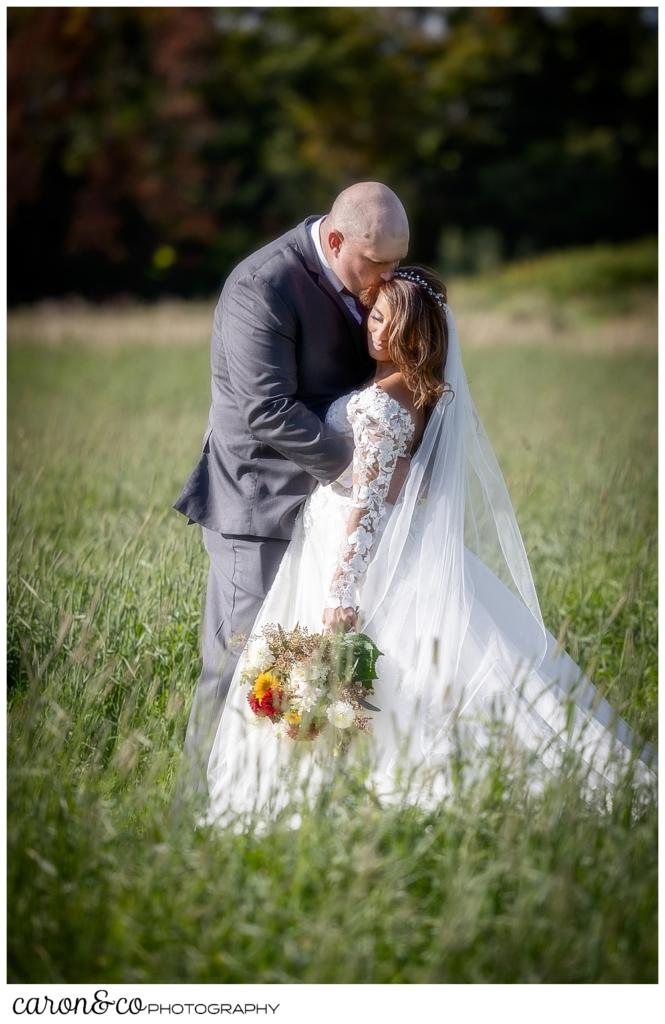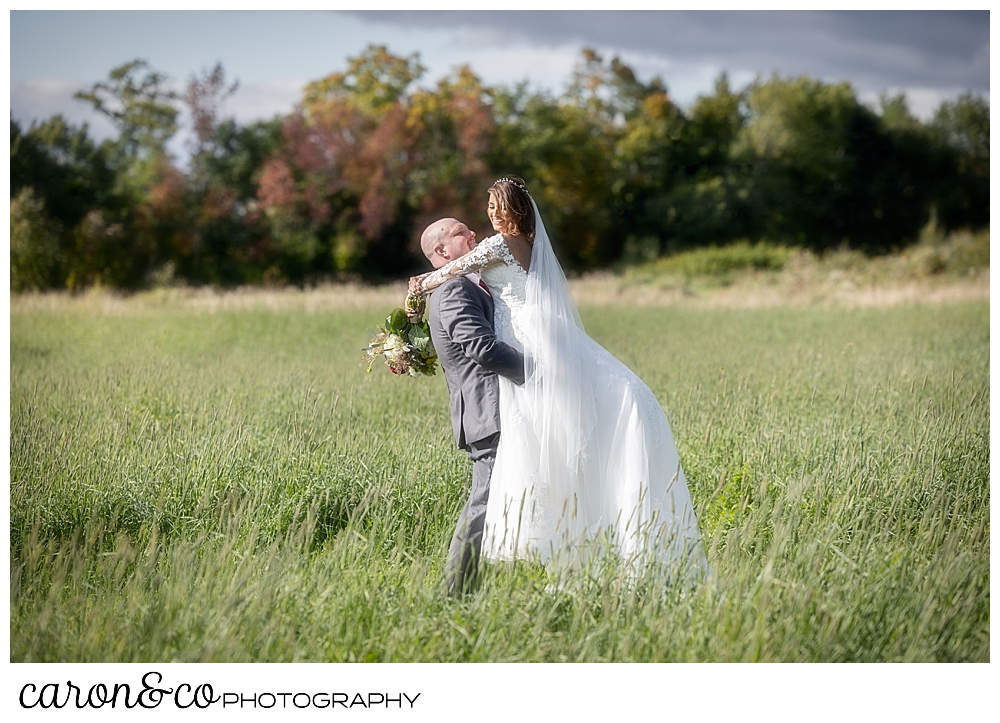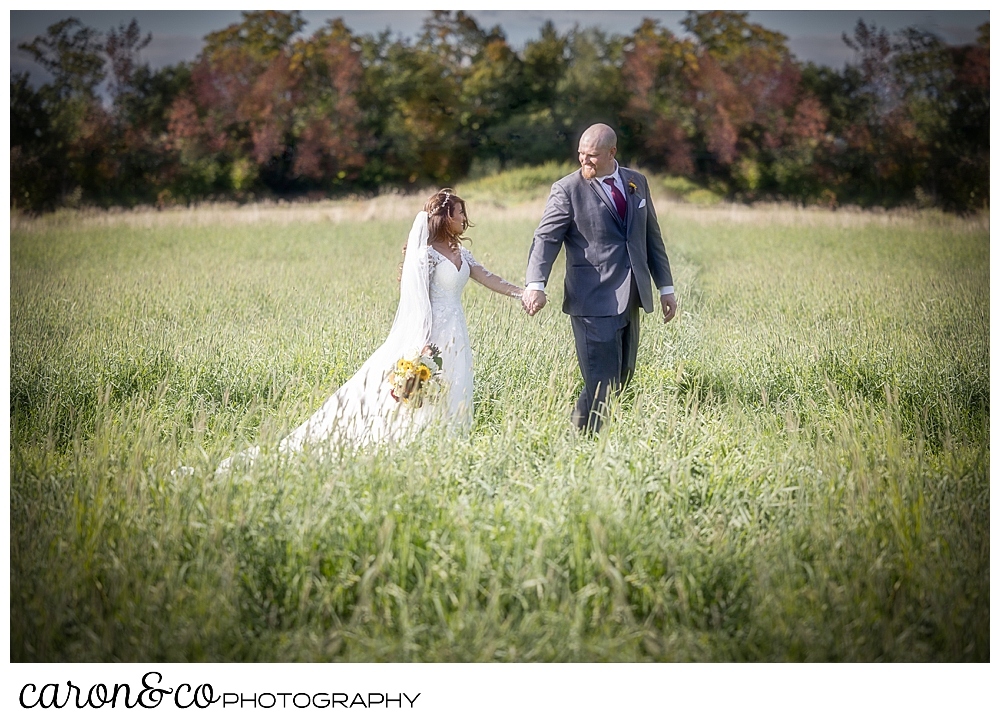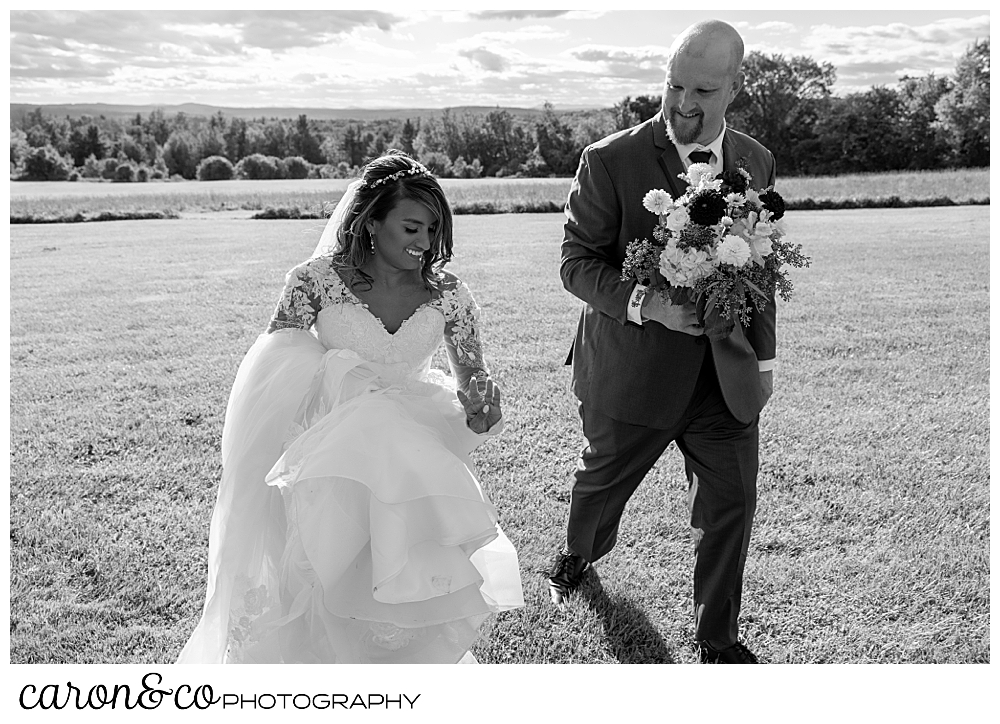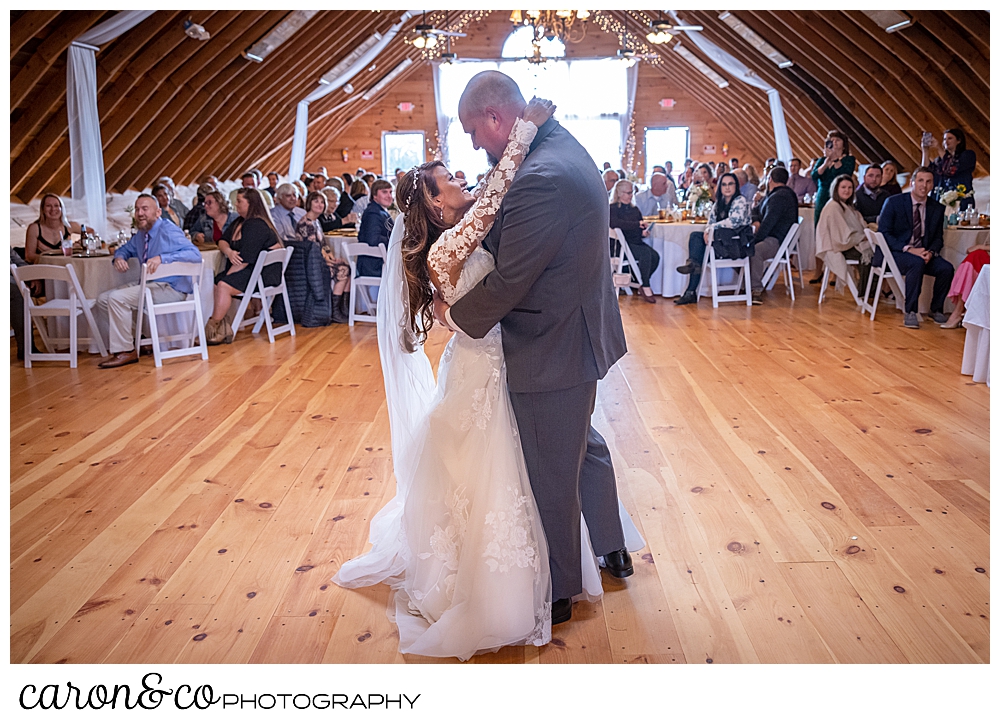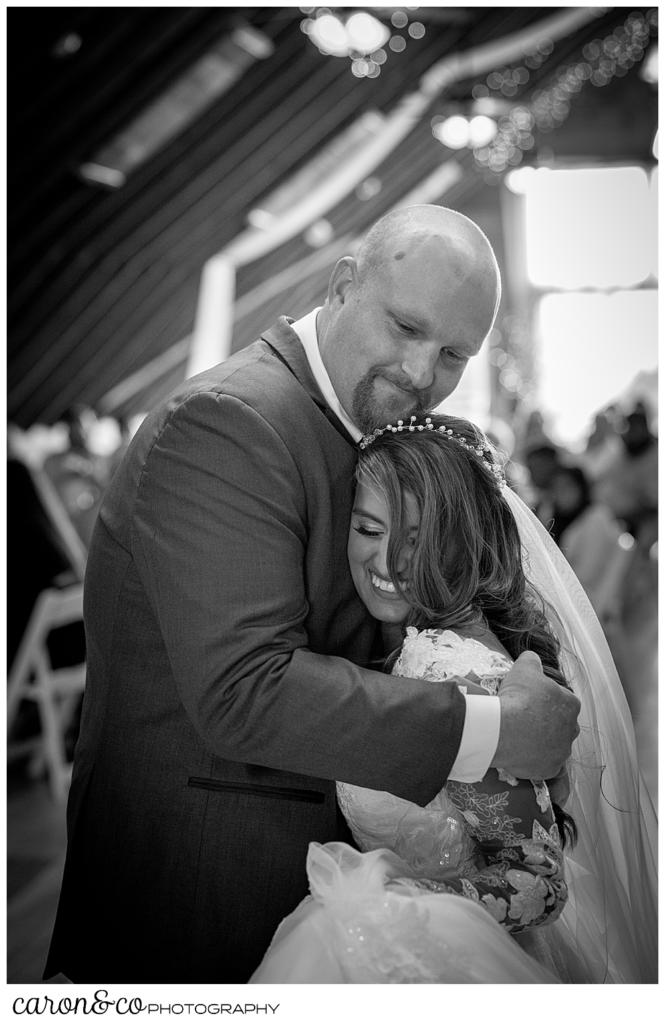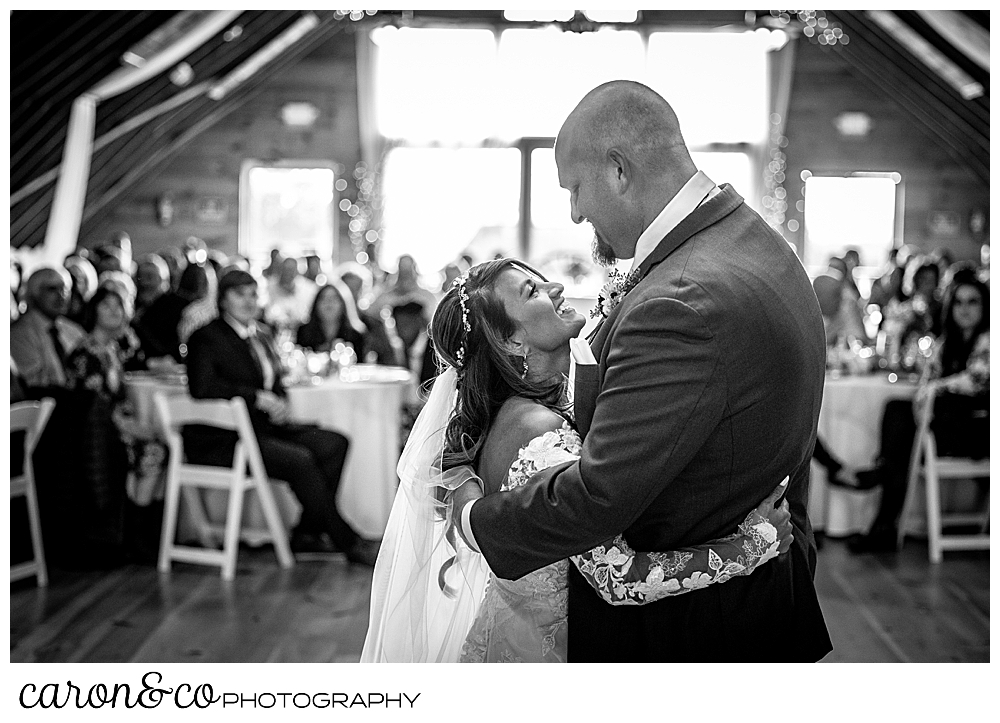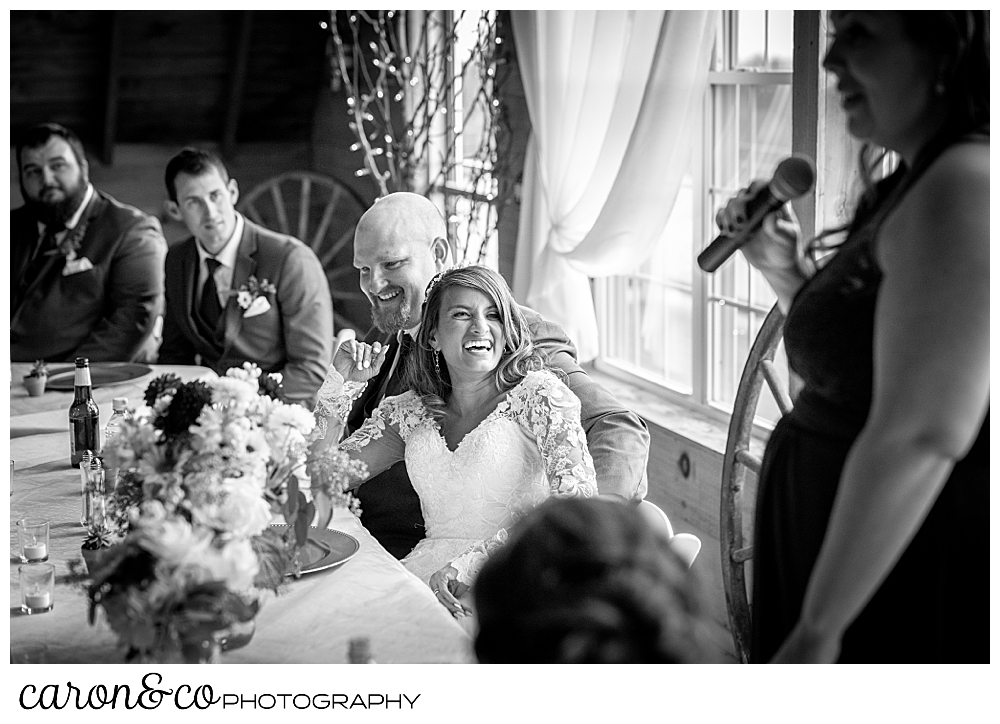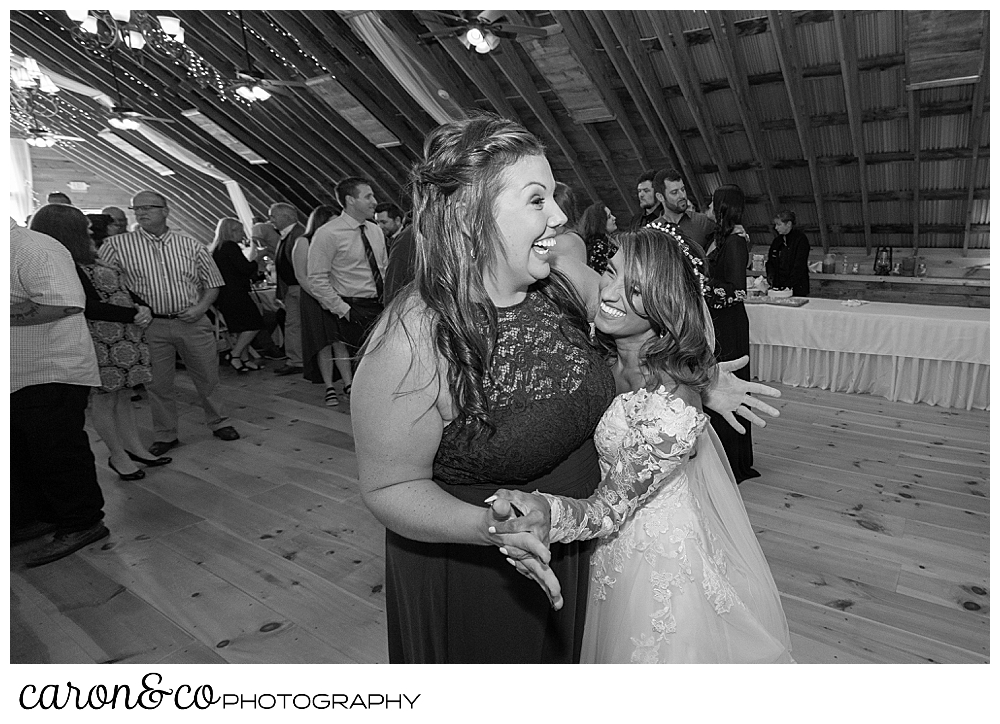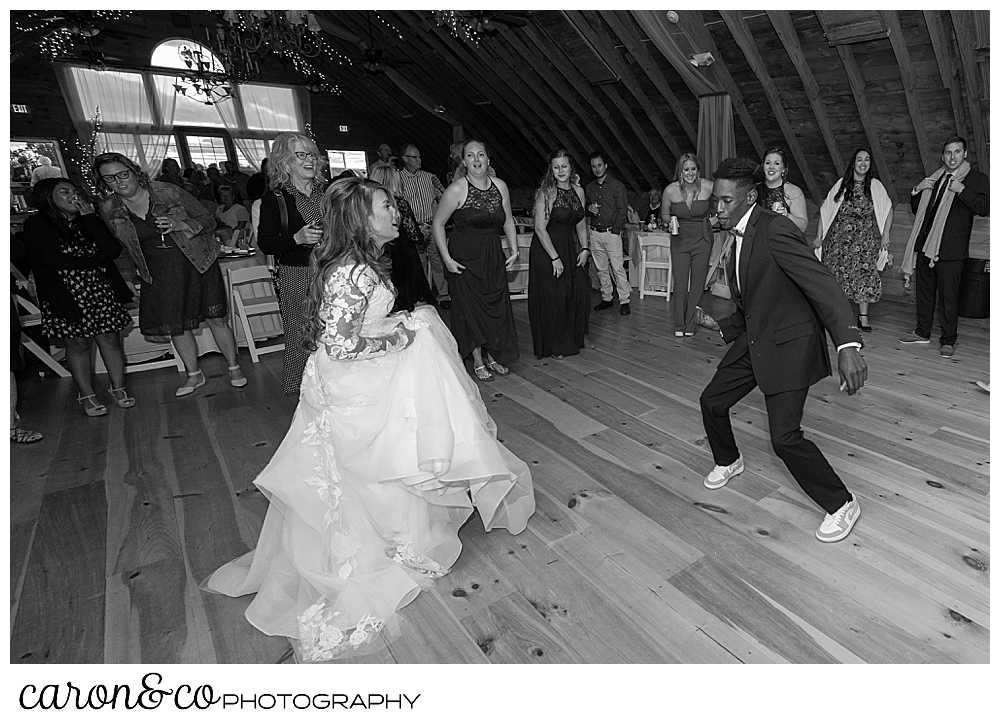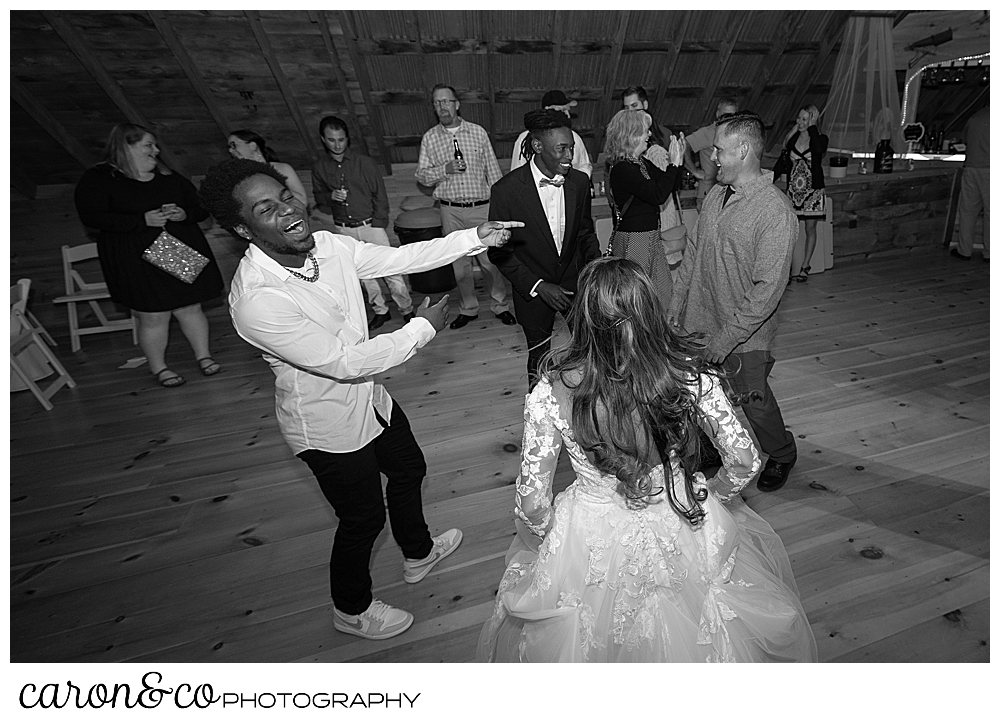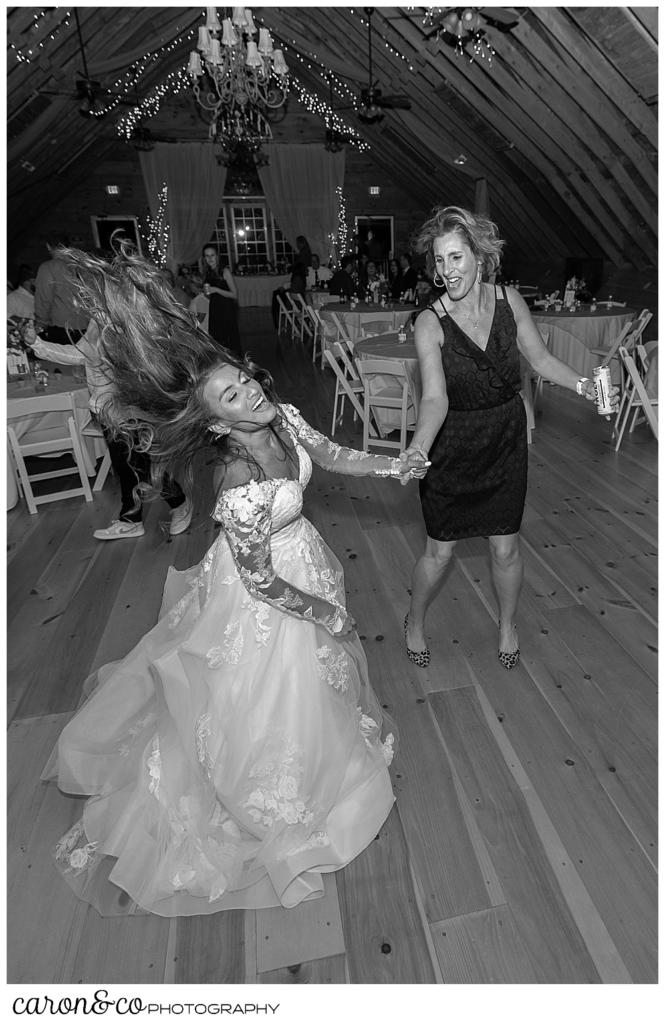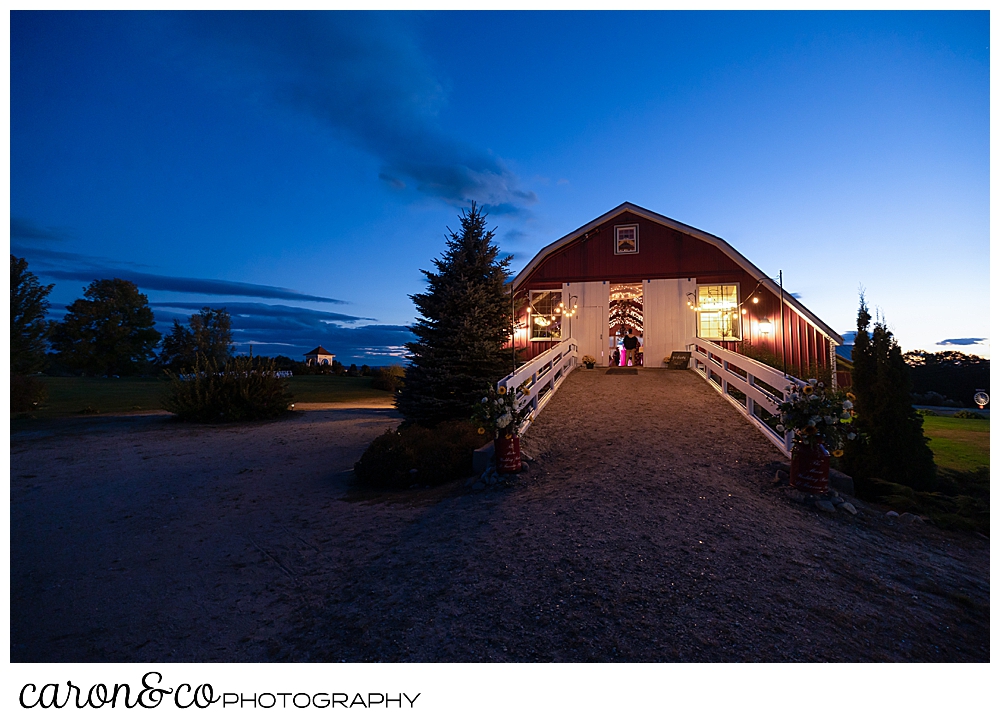 We're Russ and Liz Caron, Maine Wedding Barn wedding photographers, formerly of Russell Caron Wedding Photography. We're a husband and wife Maine wedding photography duo, and we'd love to be part of your special day! Whether you're having a small gathering, like the beautiful Maine wedding at Maine Wedding Barn shown here, or are having a huge bash, we'd love to capture every moment of your wedding day! Traveling to weddings and events throughout Maine and New England, we're a dynamic duo specializing in natural poses and timeless art for your big day. For more information, please contact us right away!​