Phippsburg Engagement
Abby and Saben are a fun-loving couple, and that showed through in their Phippsburg engagement photos! It was a gorgeous July evening to spend in the area of Fort Popham with this fun and energetic couple. The light (and our subjects, of course) was beautiful, there were no crowds, and we all had such a great time!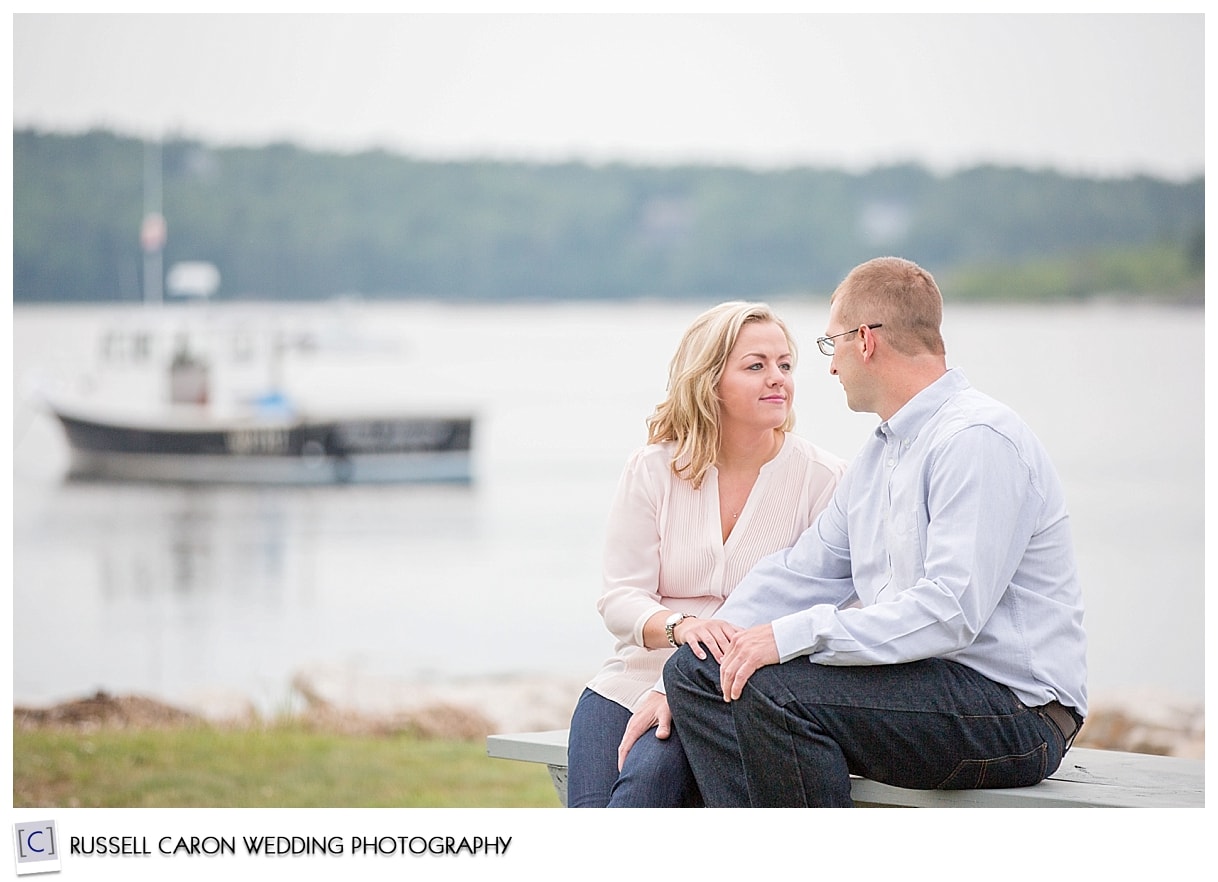 Above and below, the tide was high in the picturesque harbor during this Phippsburg engagement session.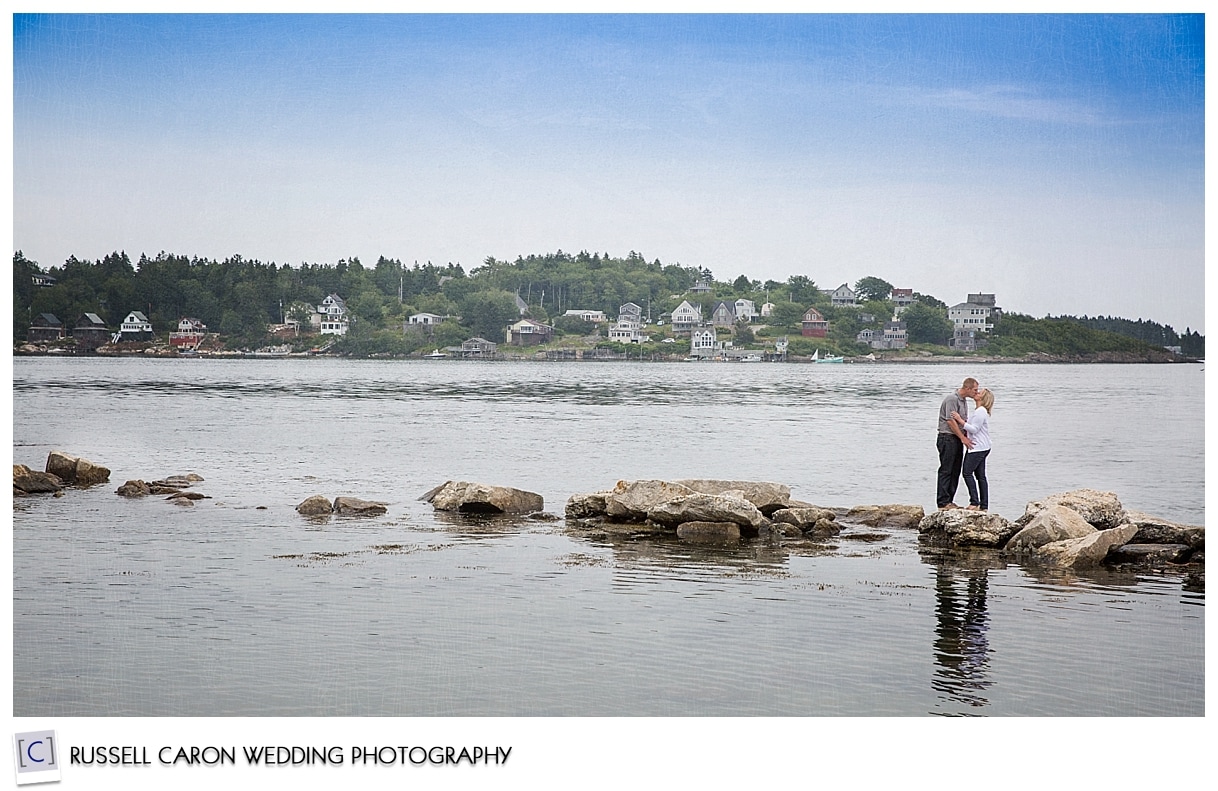 We love it when our couple just are themselves and have fun while we photograph them!

Like so many of our couples, all different of course, but so "meant for each other", Saben and Abby are that "perfect match".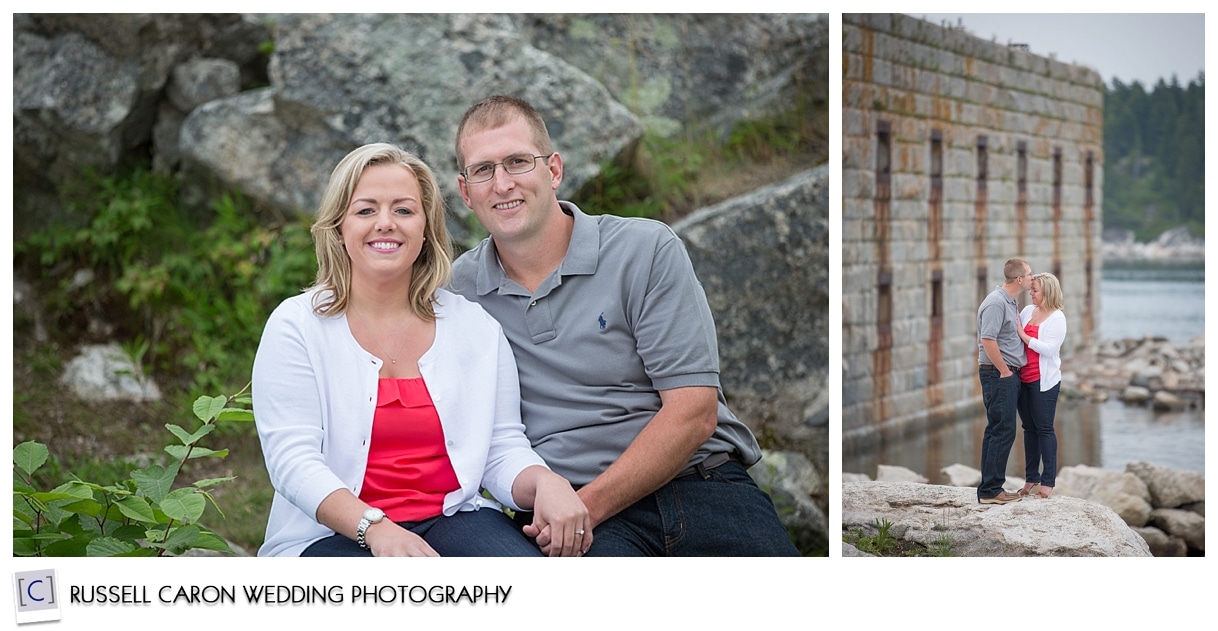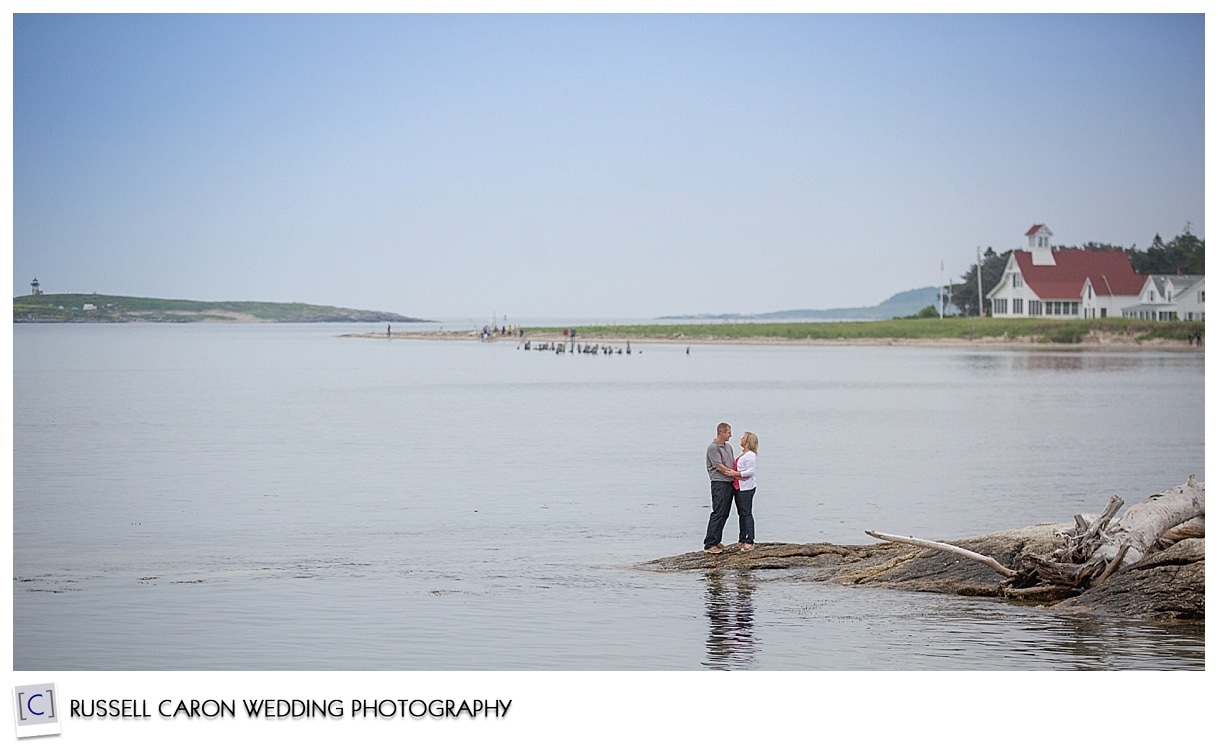 Below, lots of laughing and smiling, all real, and we can't help but smile along!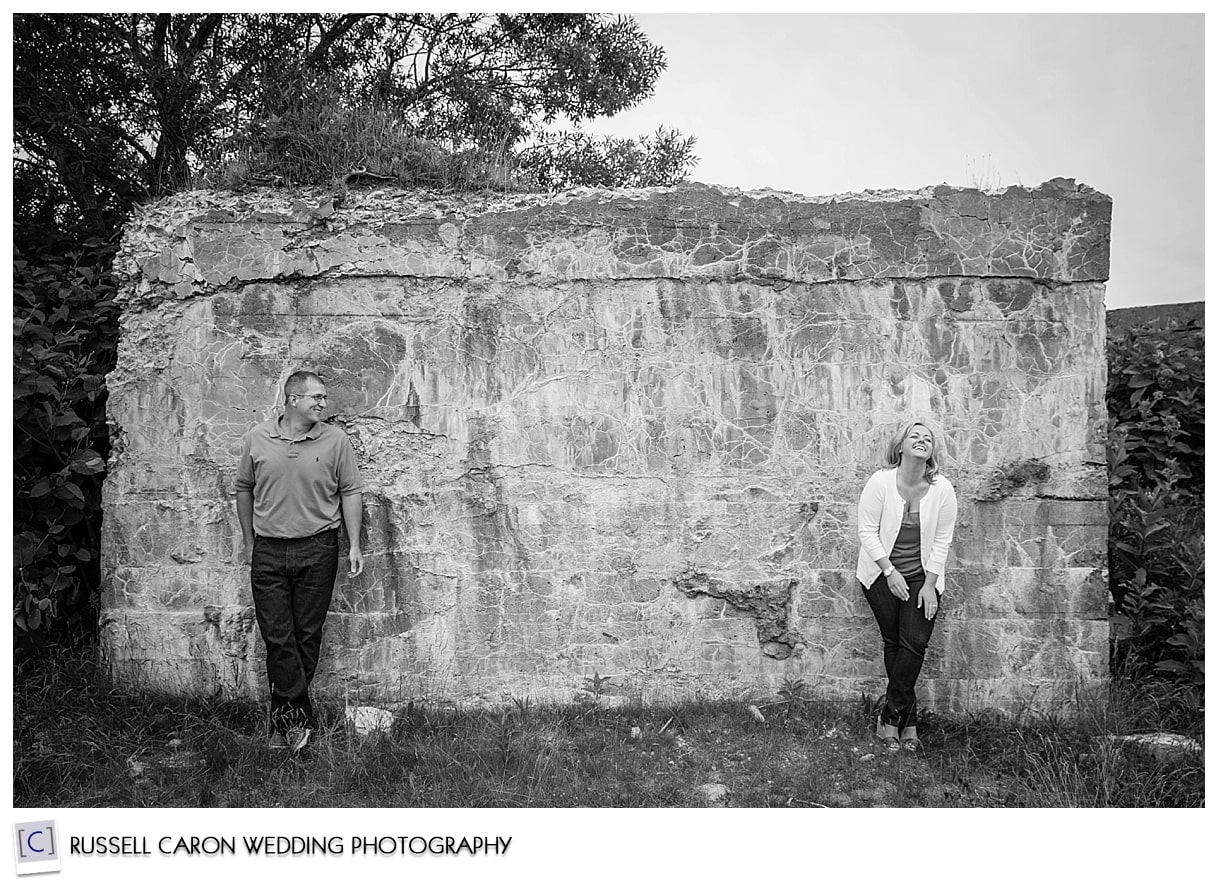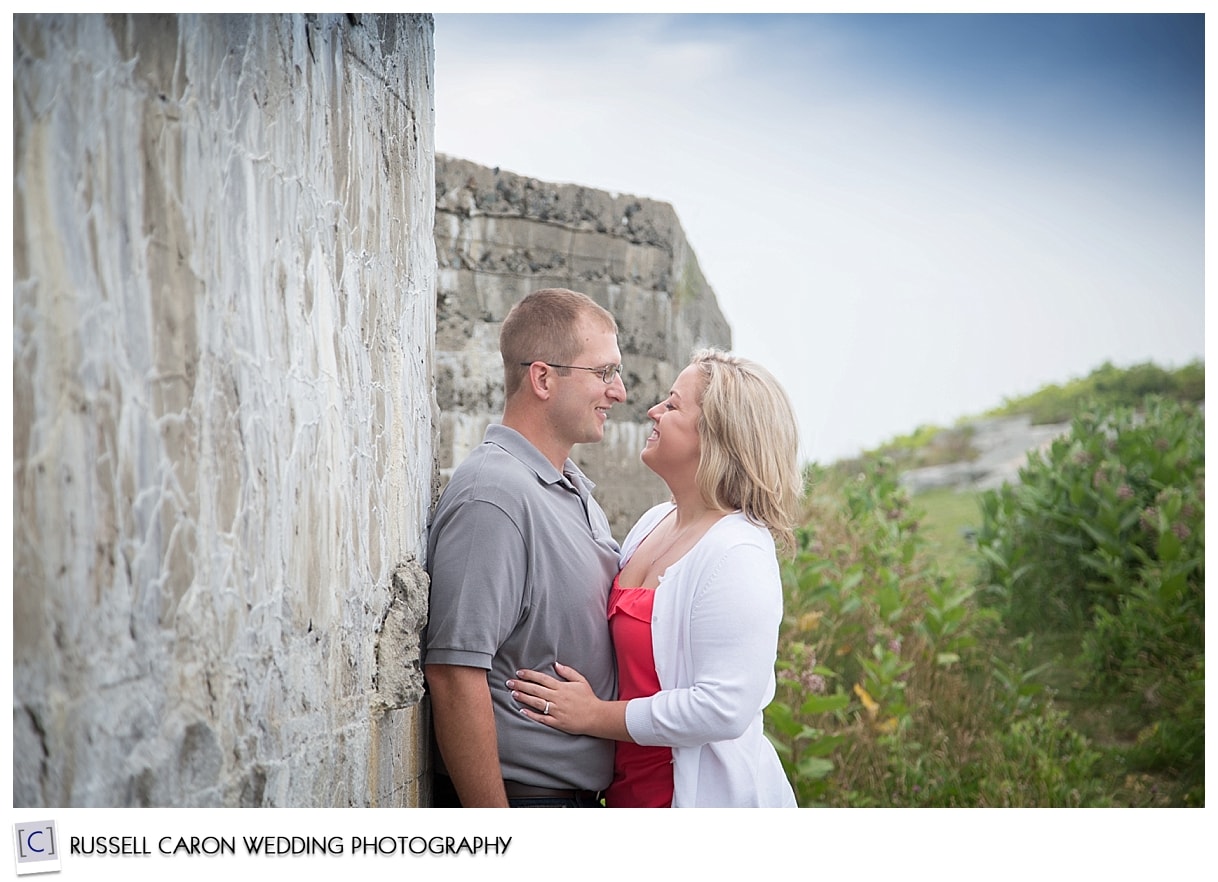 We love working with the light inside the fort (right image).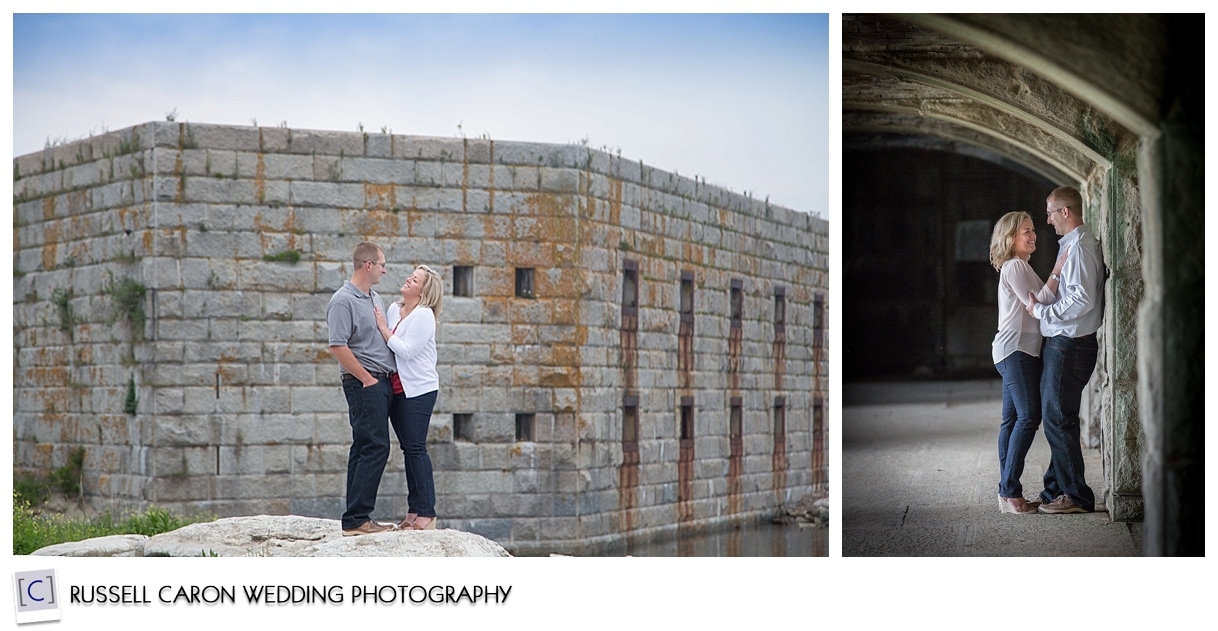 The interior of Fort Popham makes for some interesting shapes and beautiful light as seen in the photos below.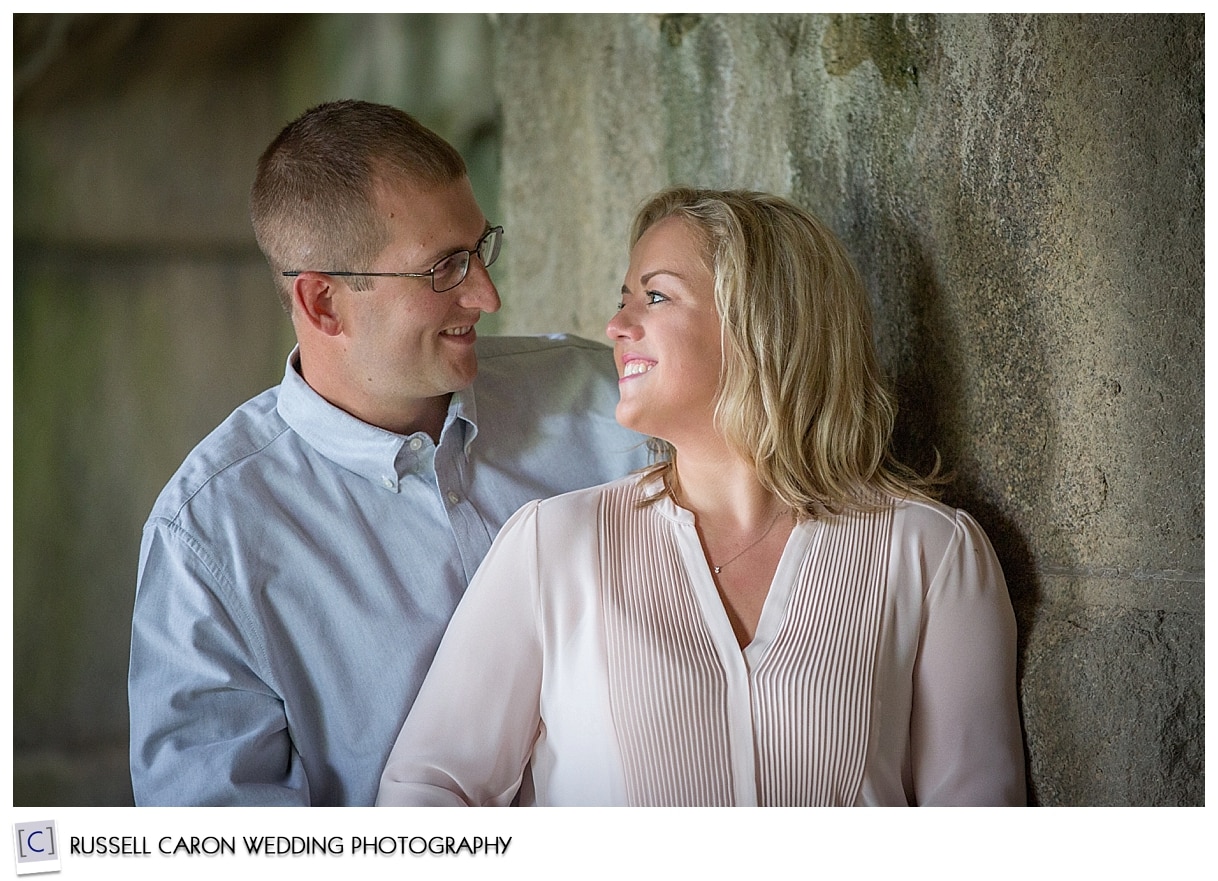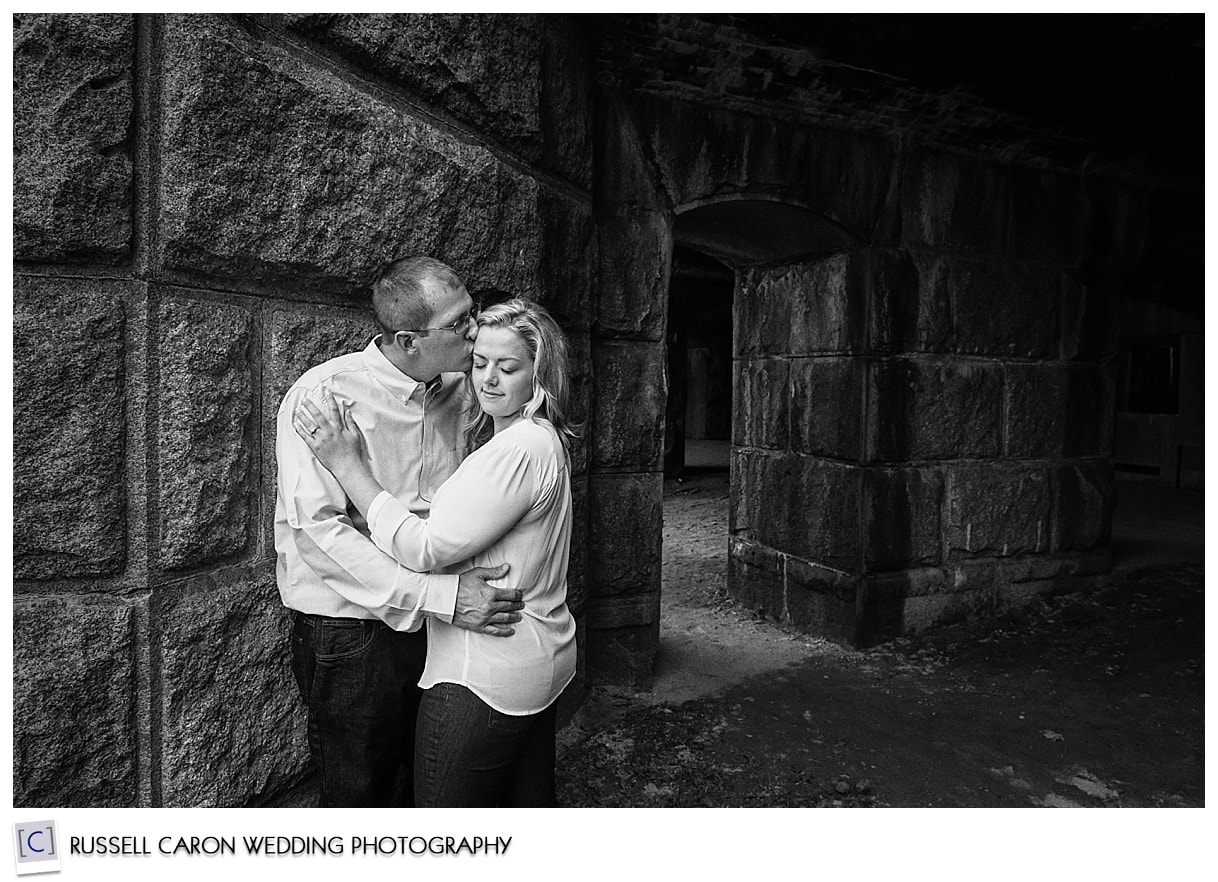 This image was taken just a few feet away from the location of the couple's picnic dinner on the night Saben proposed to Abby.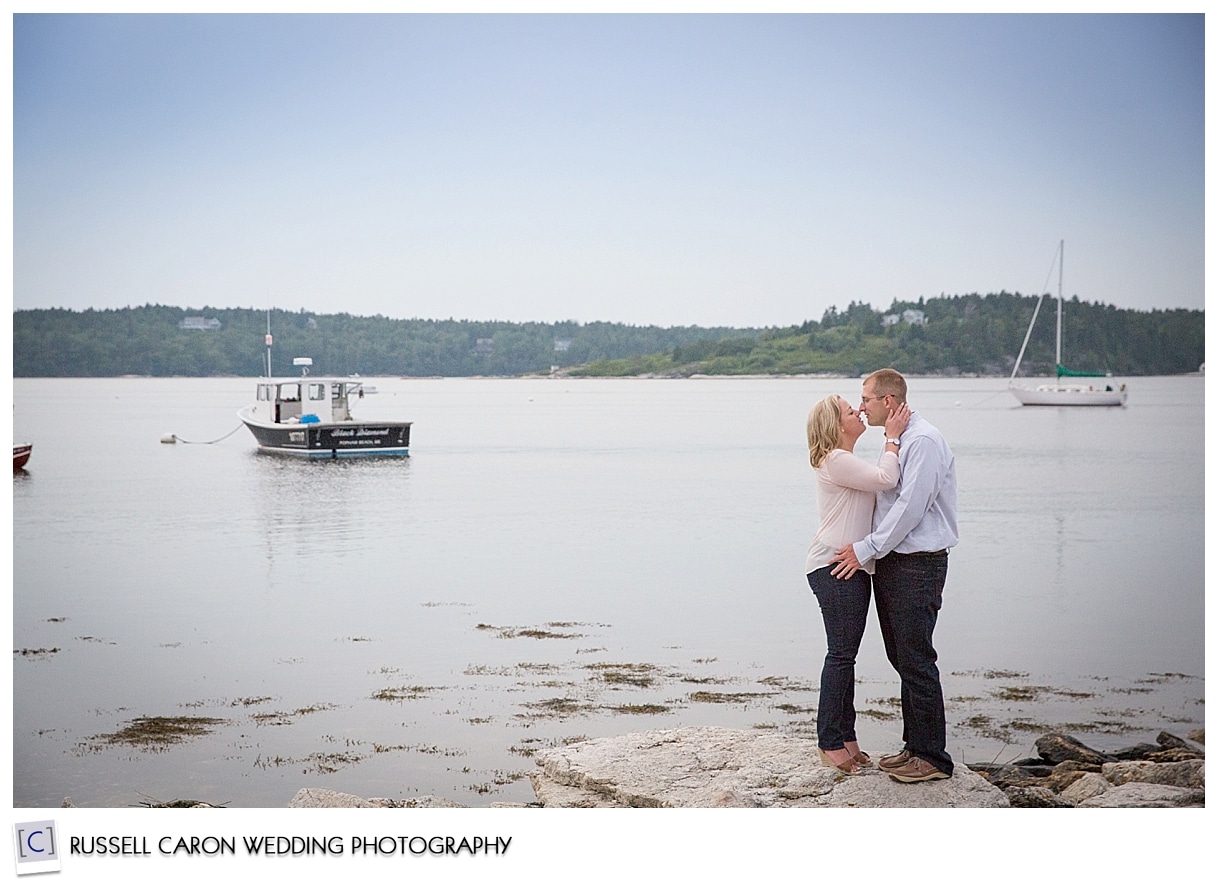 More fun!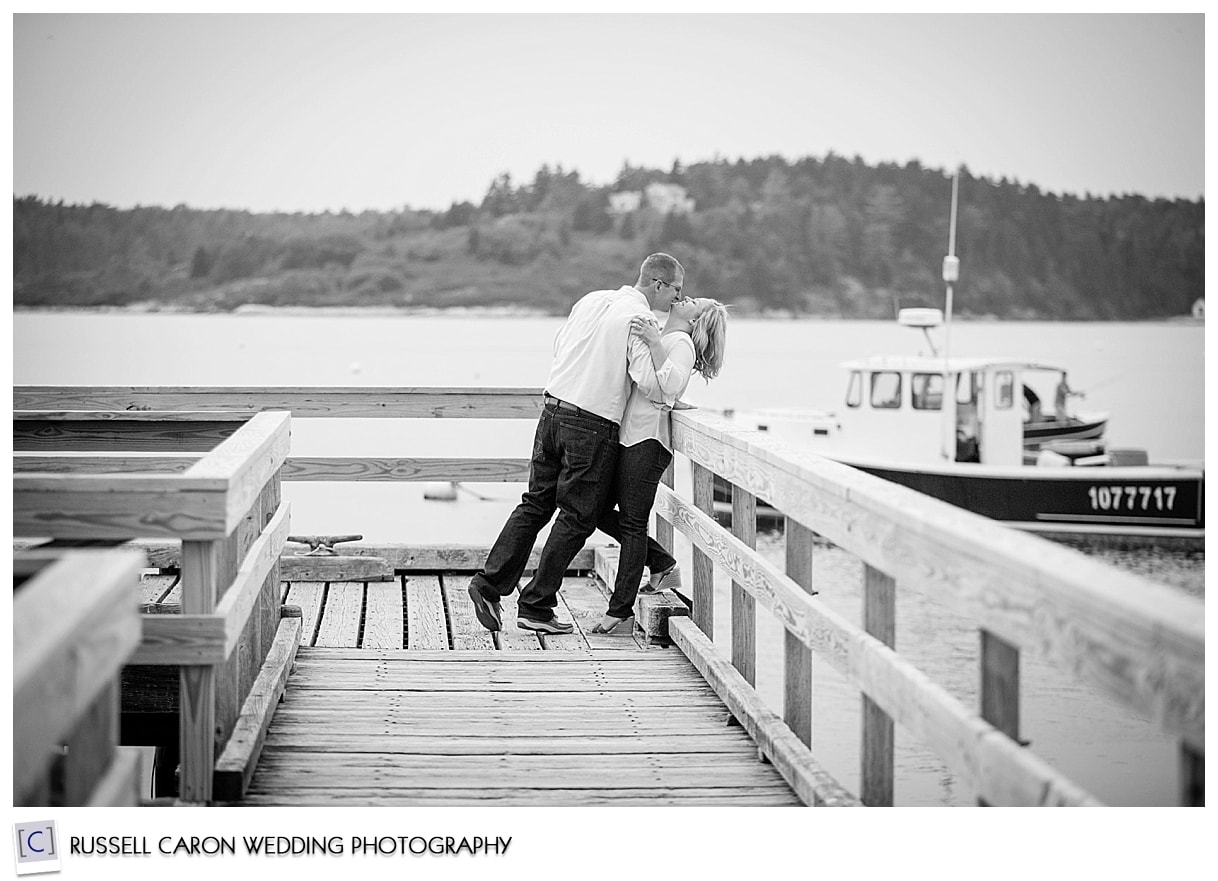 Below right – is the road that leads to Fort Baldwin, which is where Saben proposed to Abby.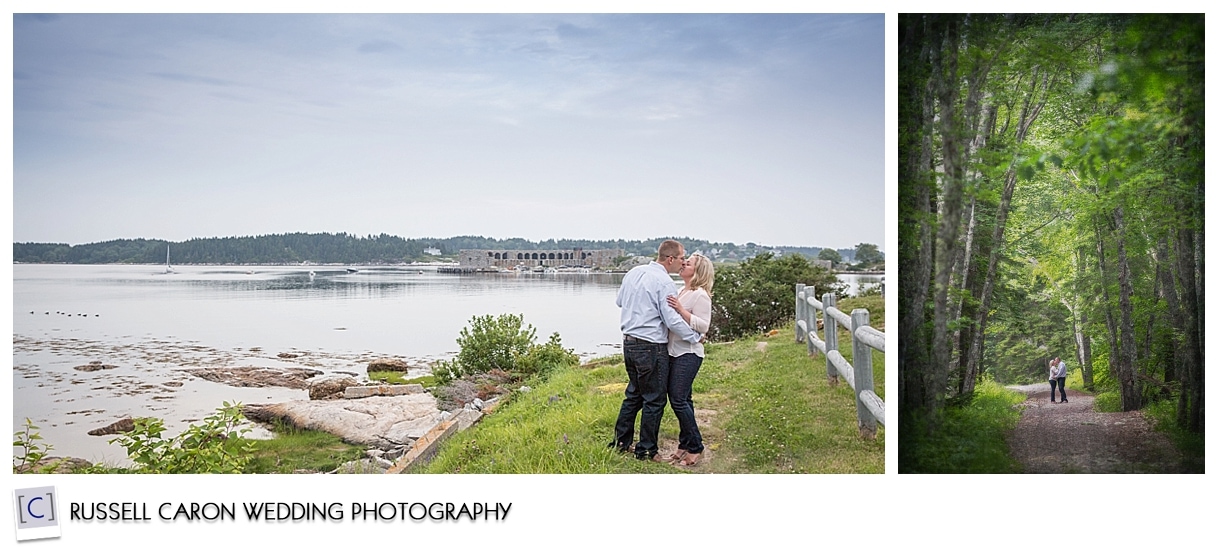 We love that their proposal was in Phippsburg, and they chose to also have a Phippsburg engagement session. And, keeping it all in the same neighborhood, they'll be getting married in nearby Sebasco Estates, at the Sebasco Harbor Resort, in August. We already know that the day is going to be really fun and full of laughter and we are so looking forward to it!
Phippsburg engagement photographers, Russell Caron Wedding Photography, would love to be part of your wedding day. While an engagement session isn't mandatory with our packages, it gives us an opportunity to work together before your special day. The connection we build during engagement sessions is invaluable, and a whole lot of fun! For more information, please contact us right away!