Wedding Images Win Awards | Maine Wedding Photographers
One of the ways we keep raising our own bar year to year with our wedding photography images is by competing in Professional Photographers of America (PPA) image competition. Not all of our wedding images win awards, we wish they did!  In early March, a state-level competition was held, and we are proud to say that several of our images won!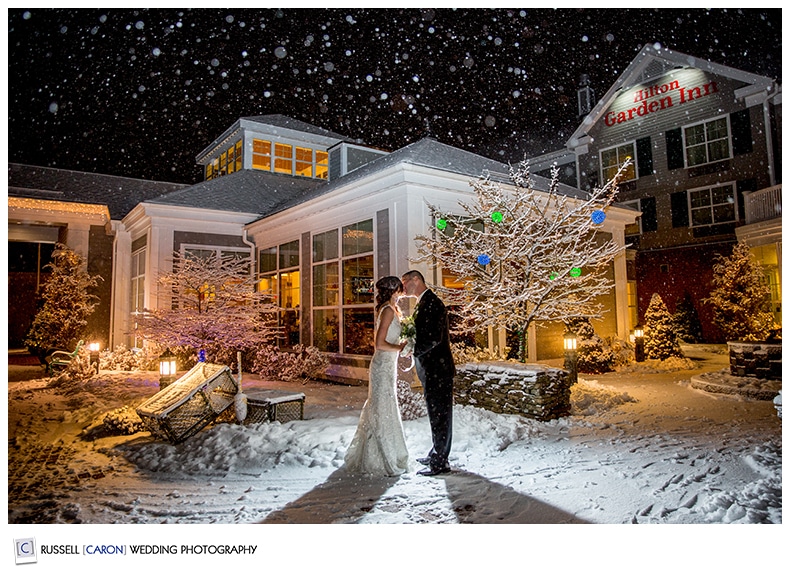 The above image, "Snowy Magic", was taken in January 2014 at Sheena and Dominic's wedding in Freeport, Maine. It was snowing, it was cold. Sheena was such a sport, ever-willing to do what we asked to capture the images we envisioned.  Toward the end of the night, on a quick trip to the car, I saw the possibilities of this image and grabbed two off-camera lights, set them up, and ran in to ask the couple to step outside. Again, about a 90-second endeavor for an award-winning image.  Snowy Magic also won the honor of the Masterpiece Award for a wedding image. All of these images are award-winning in our client's eyes. It is all the more gratifying that the PPA judges realize that these wedding competition images, unlike controlled shooting situations, are made when time is of the essence.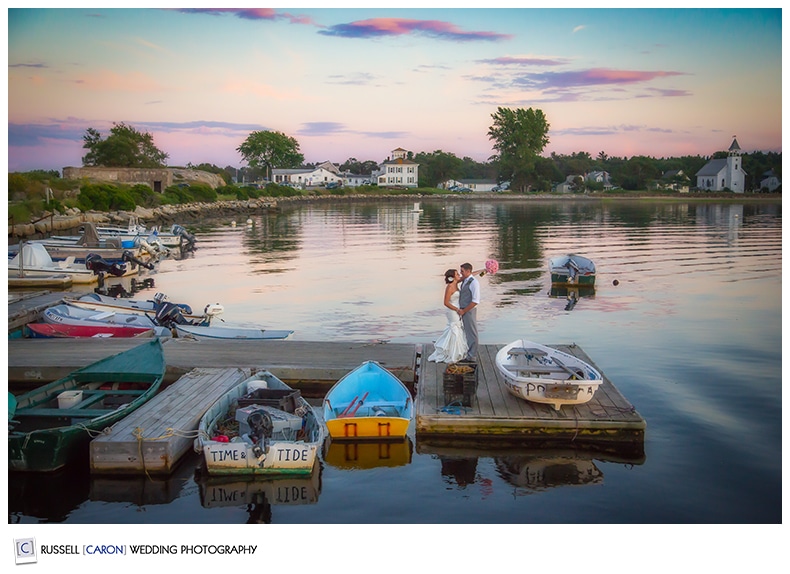 Above, "Sunset on A New Dawn" won a blue ribbon and top honors in the wedding category. This image also won the prestigious Court of Honor Award for a wedding image. It features the August wedding of Caitlin and Scott, in Phippsburg, Maine. This is one of the many instances where we had mere seconds, with the right light and conditions to make the shot. Sunset on a New Dawn also received a Judges Choice award from a recognized national level PPA image judge.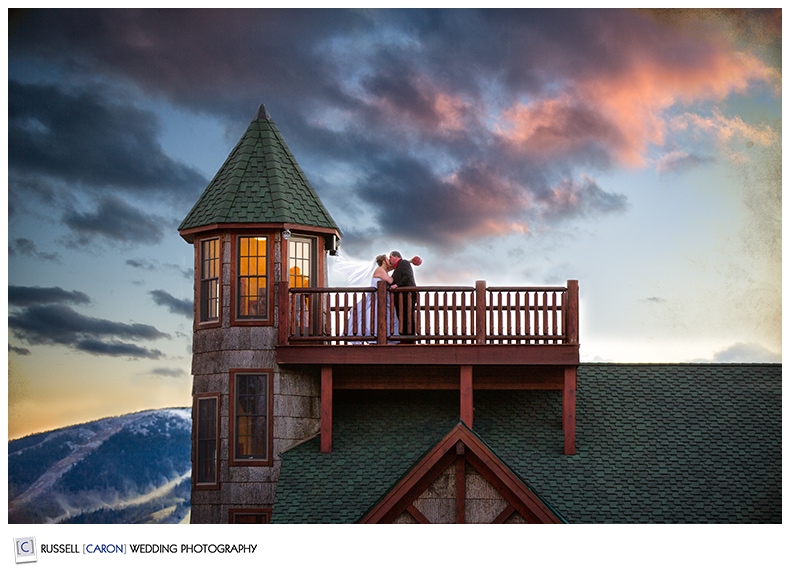 Above, another blue ribbon award winner, this image was titled "Storybook Moment". Jillian and Michael braved December winds and cold temperatures!  All for a kiss on the roof of the SkiEsta mansion near the Sunday River Ski Resort.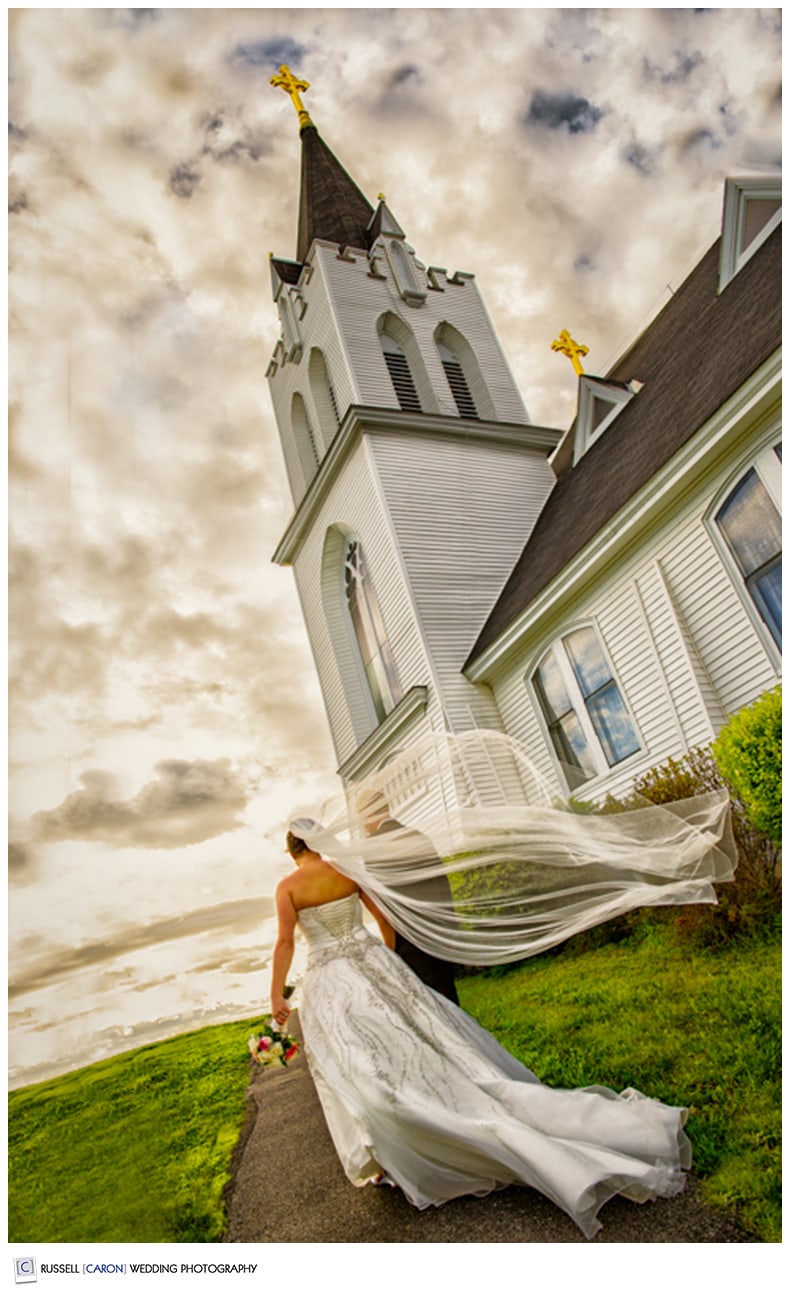 Our fourth blue ribbon-winning wedding image, "Blissful and Breezy". This is Kimberly and Tyler at their May 2013 wedding at the lovely Catholic church in Boothbay Harbor, Maine.
Russell Caron Wedding Photography puts the fun into wedding photography for Maine wedding couples. Feel the love as this dynamic pair effortlessly capture each of your cherished moments, producing natural poses and unparalleled art for your special day. For more information, please

contact us
right away!