A Winter Wedding in Freeport Maine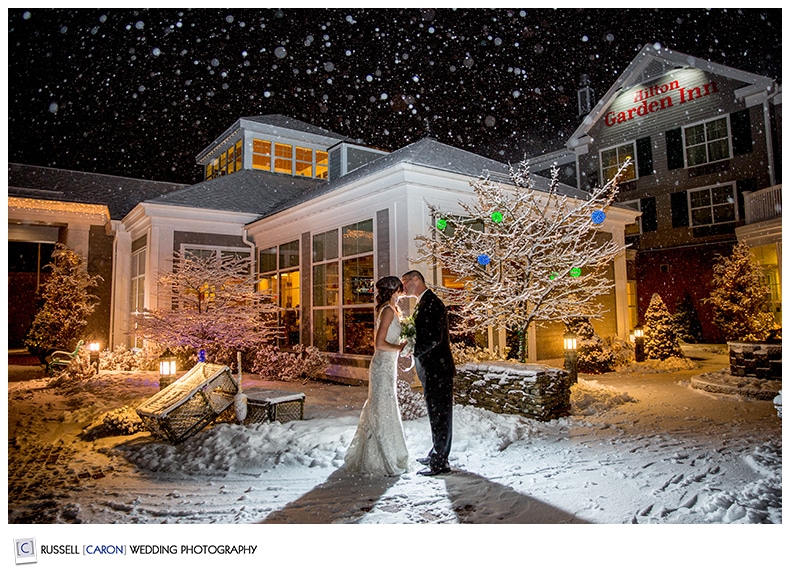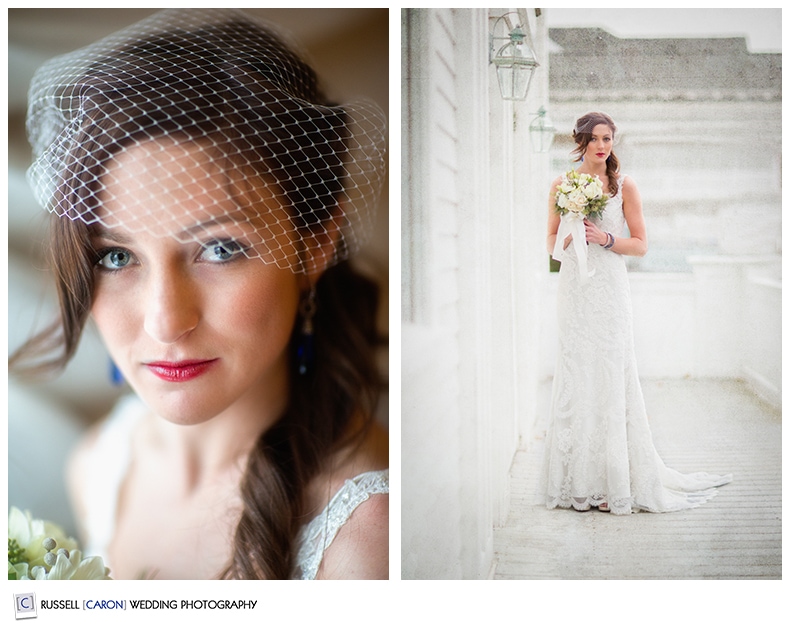 Sheena and Dominic had what may be one of the best Maine winter weddings we've had the privilege of photographing in a long time. A winter wedding in Freeport Maine! If ever a day where all the variables came together, this was it.  We enjoyed weather that was mild enough to let an adventurous couple give us the okay to pretty much do what we wanted with them outside with their photos… which can be seen below as fun, fun fun!  And when we talk about things falling in place, how about a bride in a gorgeous gown (from Andrea's Bridal in Portland, Maine) in downtown Freeport, Maine in front of LLBean flagship store, wearing her tall, tall lace-up LLBean Maine hunting boots, in the midst of what many feel to be the most beautiful snow storm we have had in Maine in recent memory.  Click the 'view full post' link and check out all the photos and memories we as Freeport Maine wedding photographers had the privilege of making on this fine, fine day.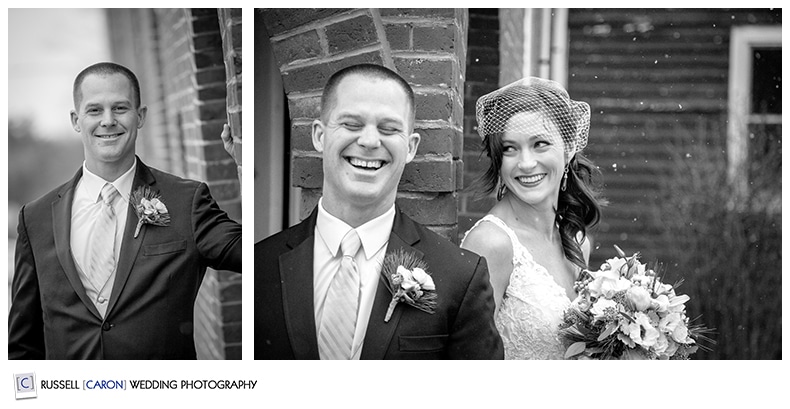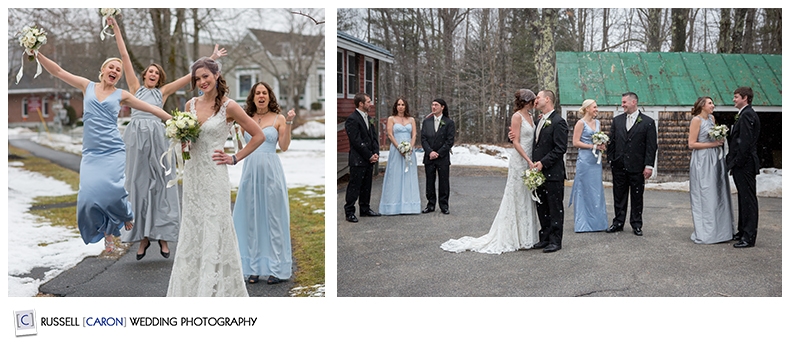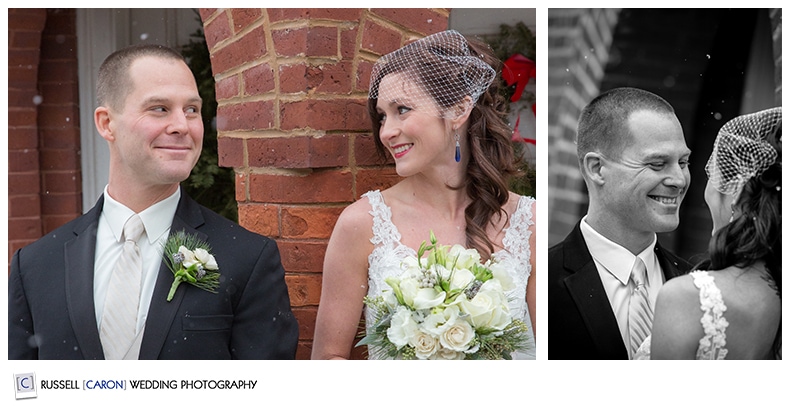 A quiet moment, below, Sheena and Dominic are sitting in the Quaker Meeting House moments before their wedding ceremony.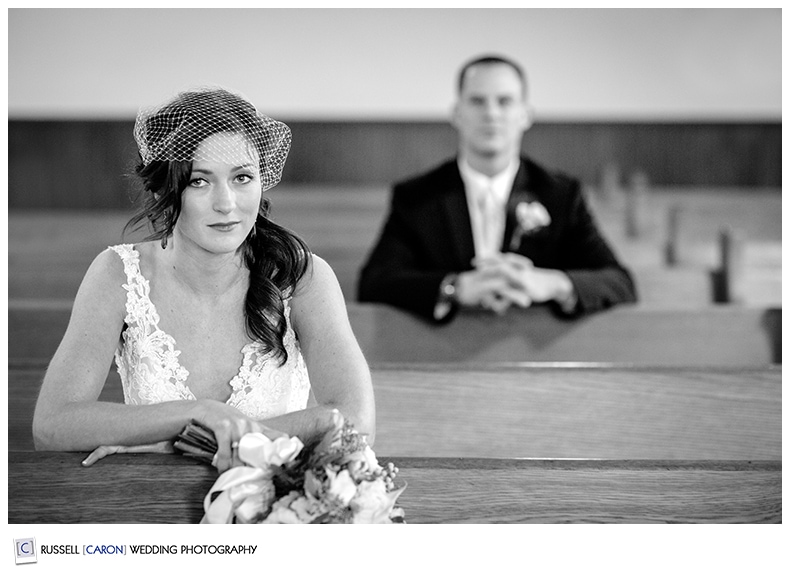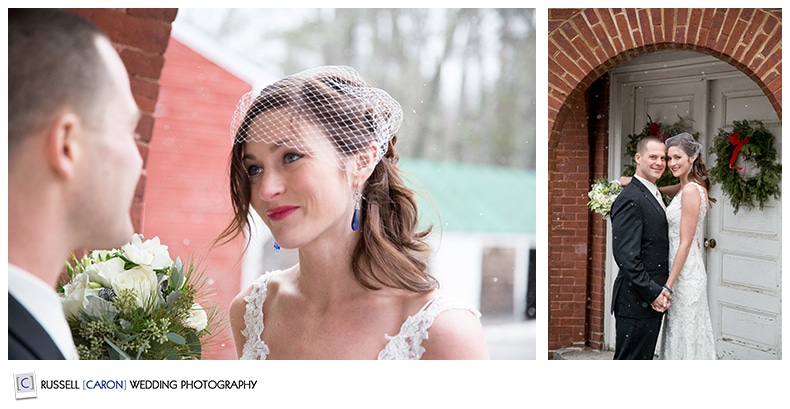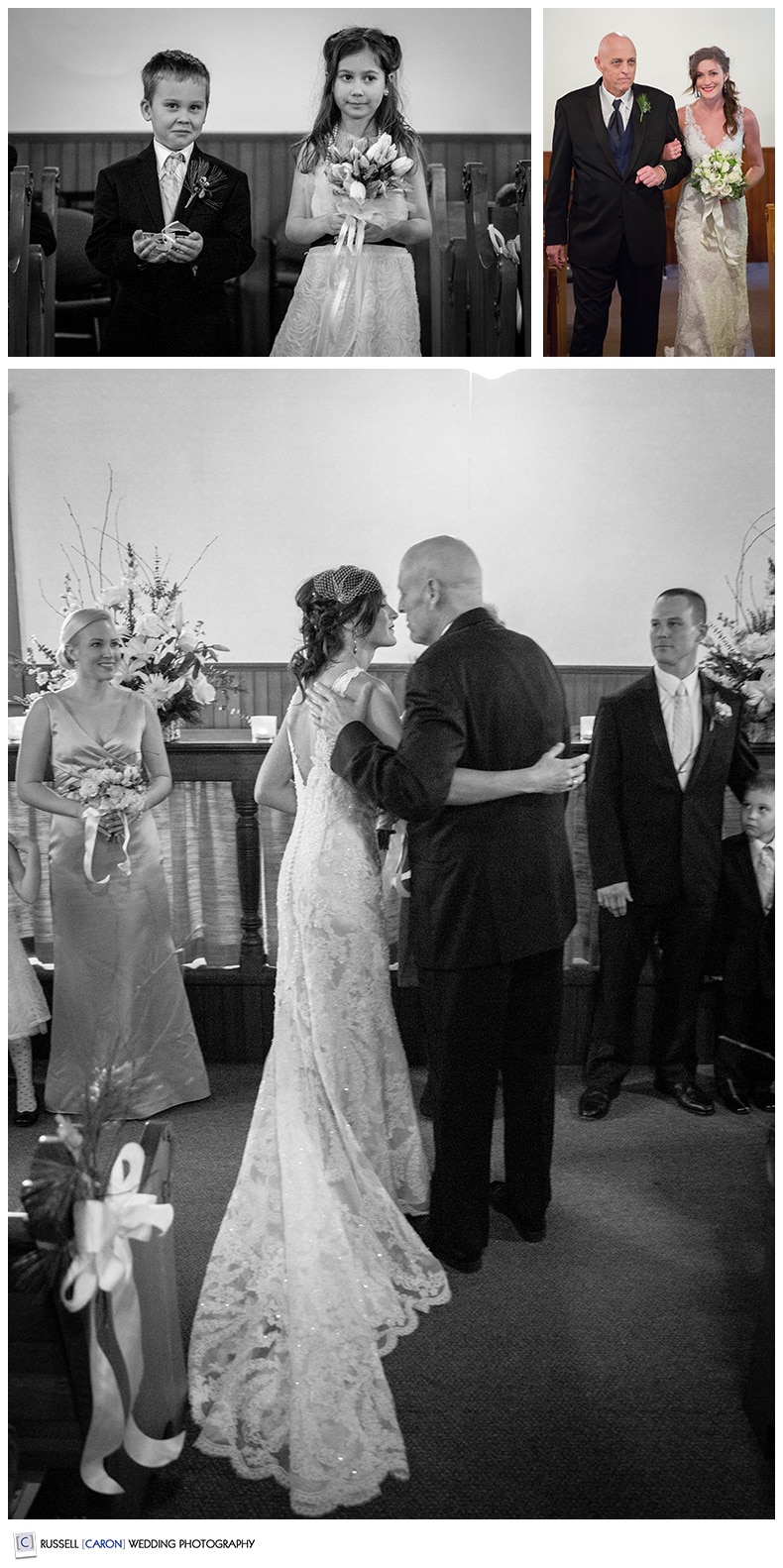 Downtown Freeport is very different during a winter snowstorm!  Who doesn't love a dip in the middle of the road, below.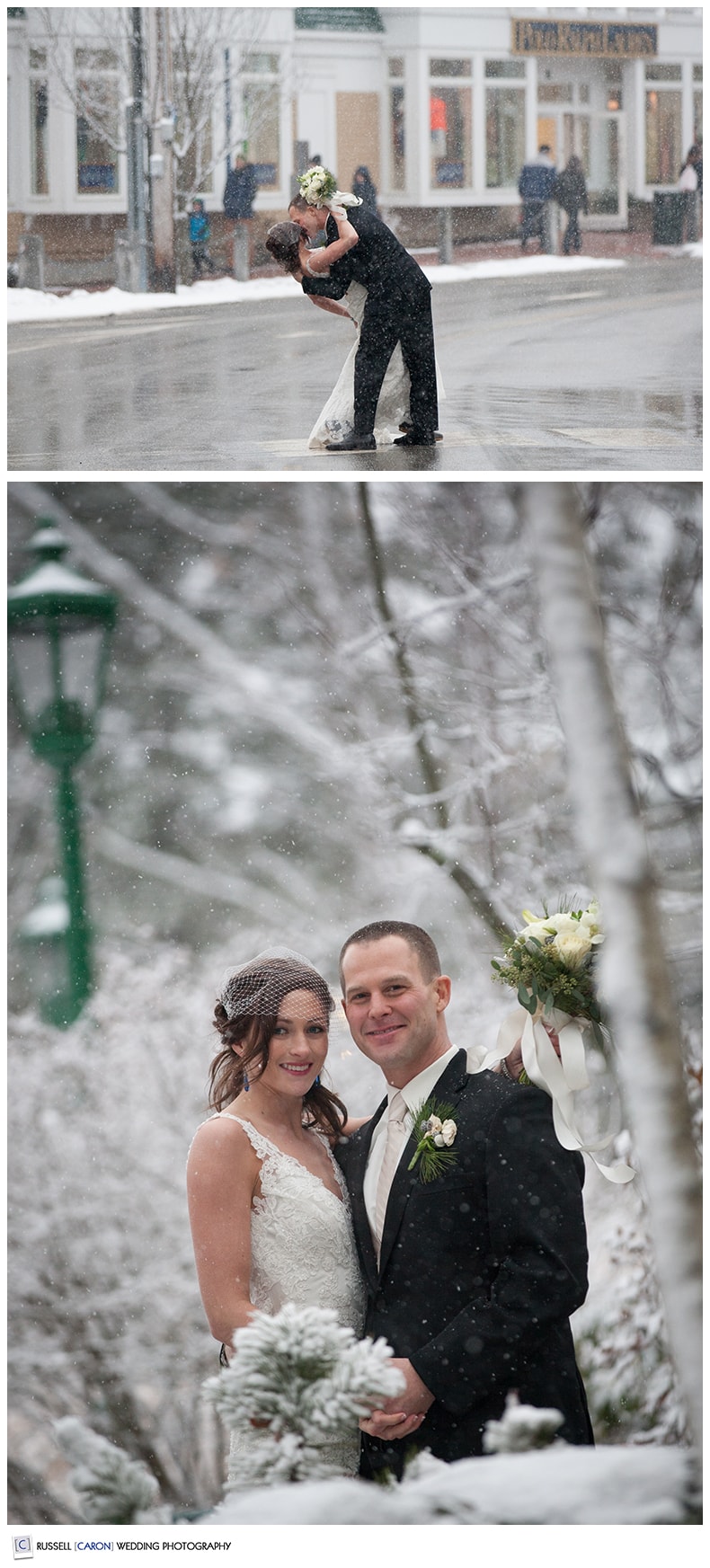 Sheena, being born and raised in Maine, knows that LL Bean boots are the only way to get through the long Maine winters!  As Freeport Maine wedding photographers, the chance to photograph Sheena in her gorgeous, delicate wedding gown wearing her boots in front of the flagship store was a crowning touch!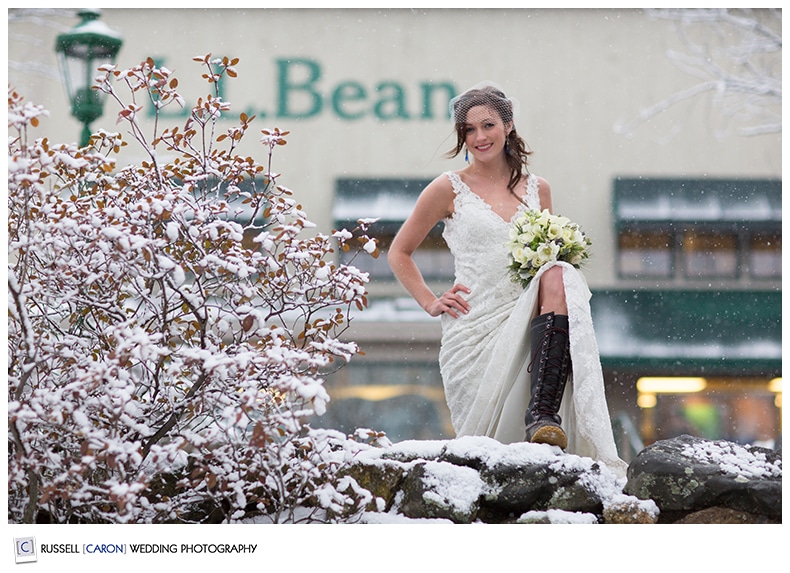 And, we could not resist stopping by Petrillo's in Freeport, Maine, because, well, Dominic and Sheena have a very special connection… and what a picture-perfect background the red-and-black building was.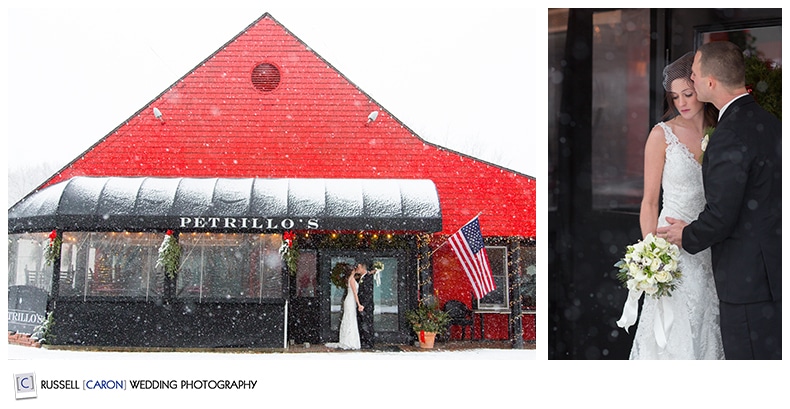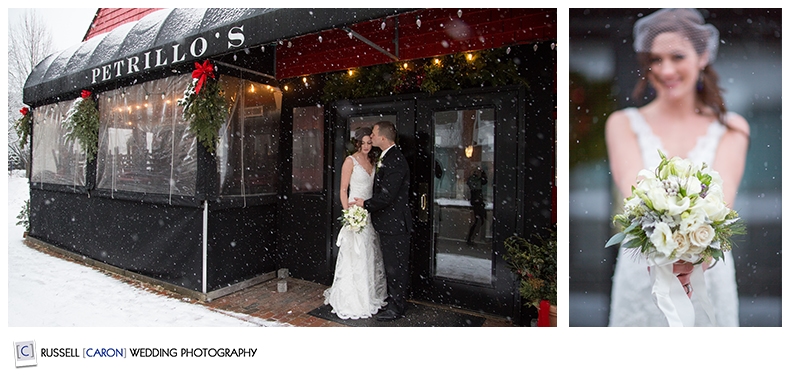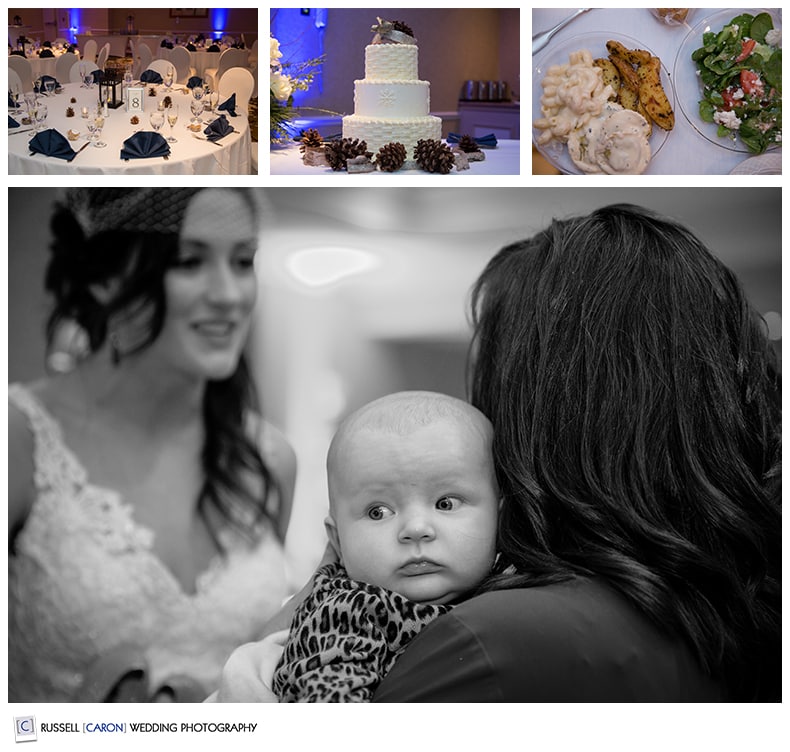 The wedding reception was at the Downtown Freeport Hilton Garden Inn.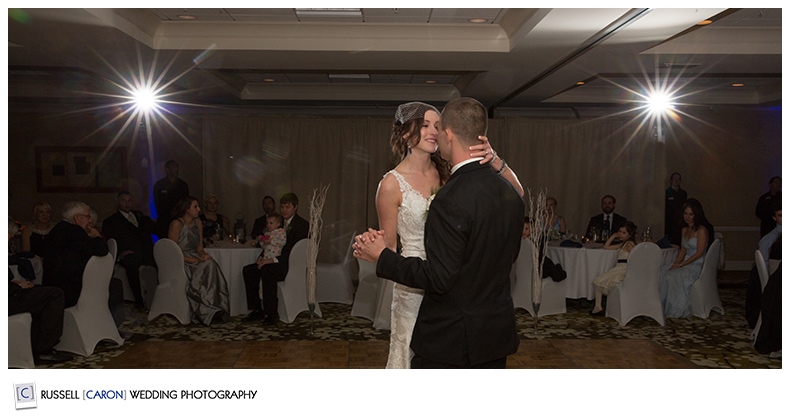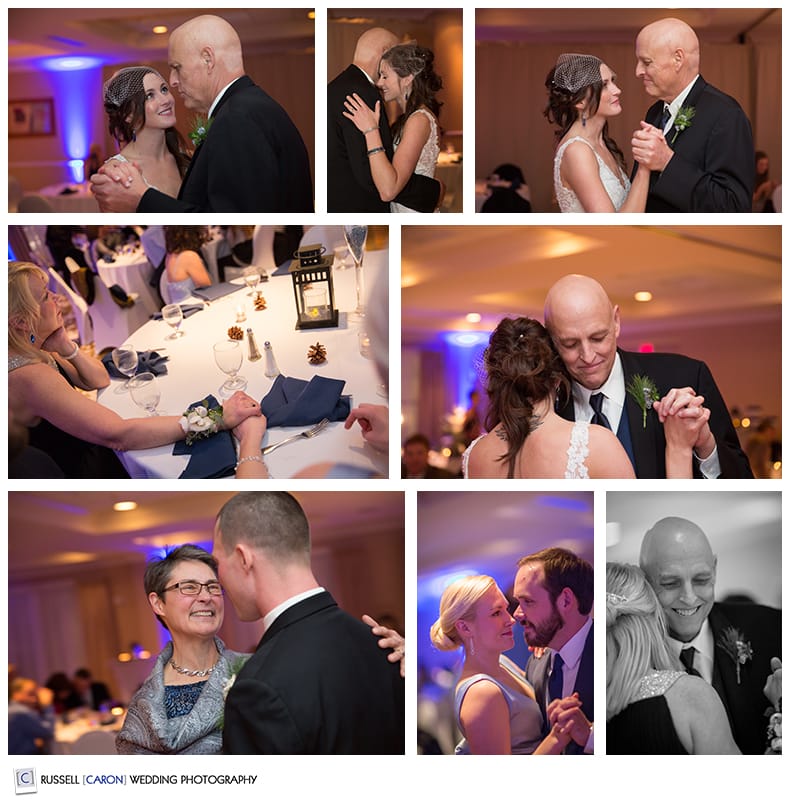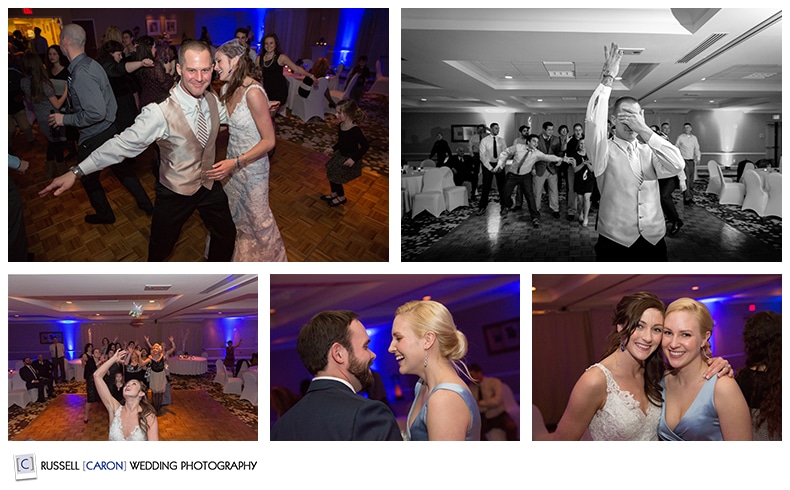 Would you like a winter wedding n Freeport Maine? Freeport Maine wedding photographers, Russell Caron Wedding Photography, would love to be part of your special day. Let us join your wedding, near or far, and help in creating the perfect memories of your special day.  For more information, please contact us right away!