Sweet Summertime Wedding | Maine Wedding Photographers
Liz and Chris had originally planned to have their wedding at the Maine Maritime Museum in Bath, Maine. But that was pre-COVID-19. Instead of postponing their wedding until 2021, Liz and Chris relocated their wedding to their home in Rhode Island. They cut down the number of guests, and they moved to an all-outdoor setting. It was the best thing they could have done, because this was one sweet summertime wedding!
To make for a smooth-flowing day, they chose to do a first-look. This allowed us time to then do their artistic photos. And with all the varied landscape around their property, we never had to go far. You'll see in our favorites that follow that the farmland made a perfect backdrop for their artistic photo set. From there we had fun with the bridal party in the nearby wooded areas. Then after family photos the ceremony started right on time.

Following this was a fun cocktail hour and then dinner. Did we mention how awesome food trucks are? And most would agree how awesome pizza is; so, what could be any better than an awesome wood-fired pizza food truck, at an awesome wedding?  Not much. This was some of the best pizza we've ever had.

Dancing and fun wrapped up the evening. Oh, and that was just as the moon rose over the tree line as the evening went on.  
Congratulations, Liz and Chris; you're a wonderfully sweet couple who had a wonderfully sweet wedding!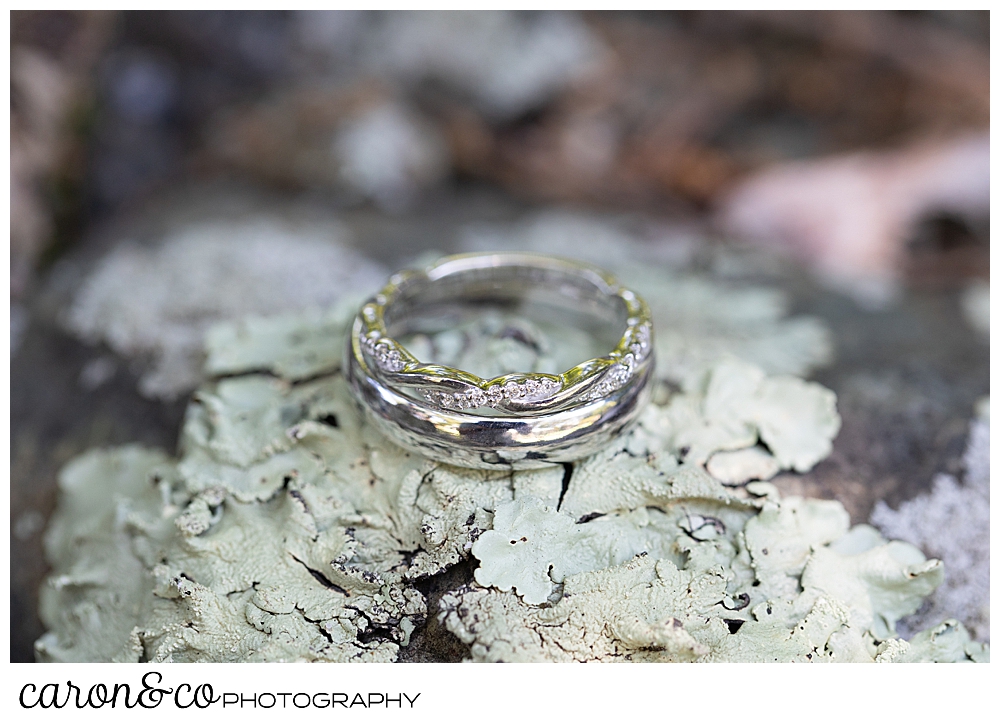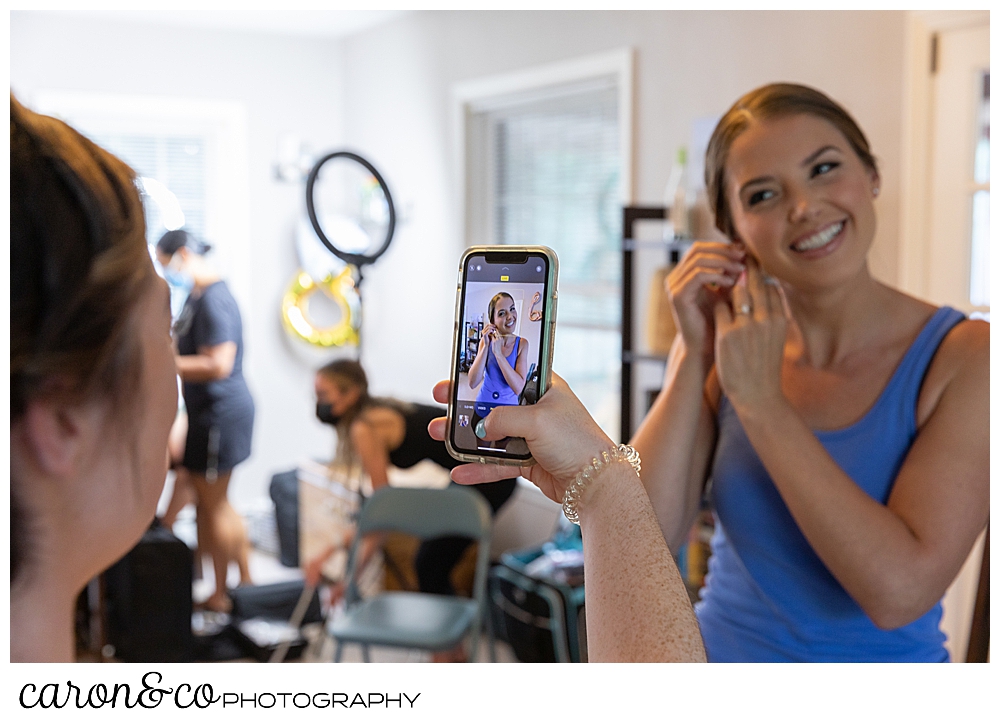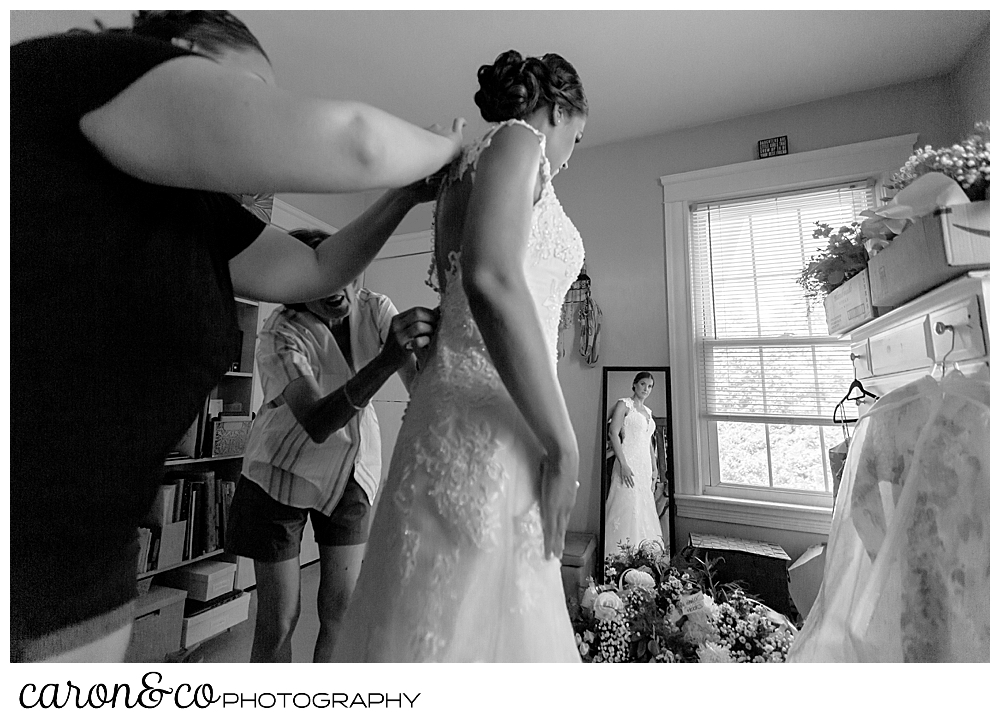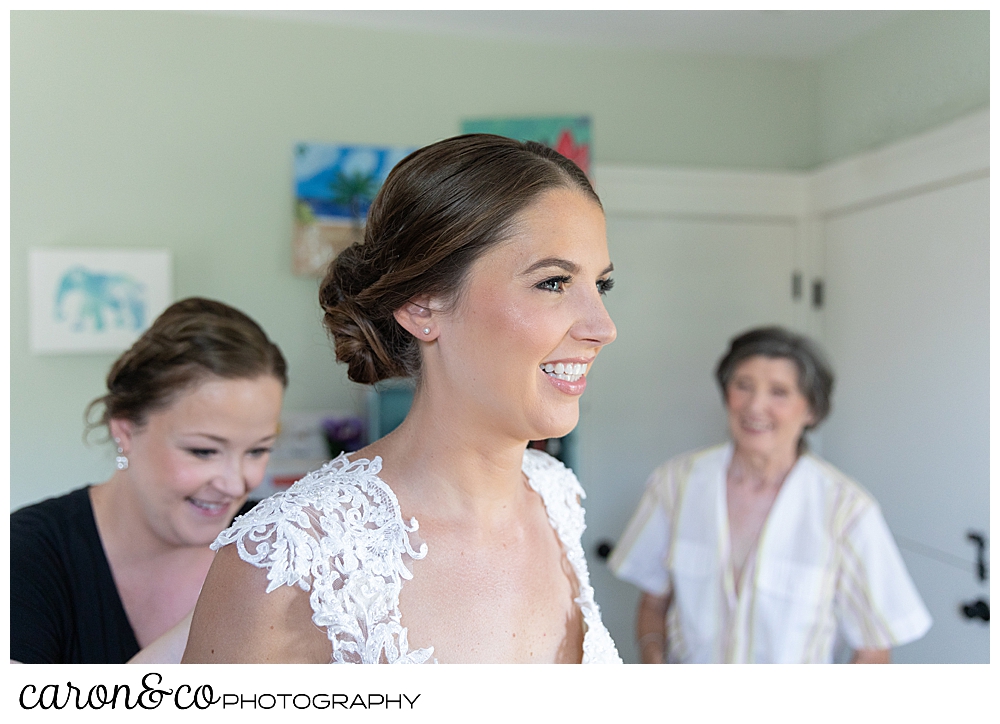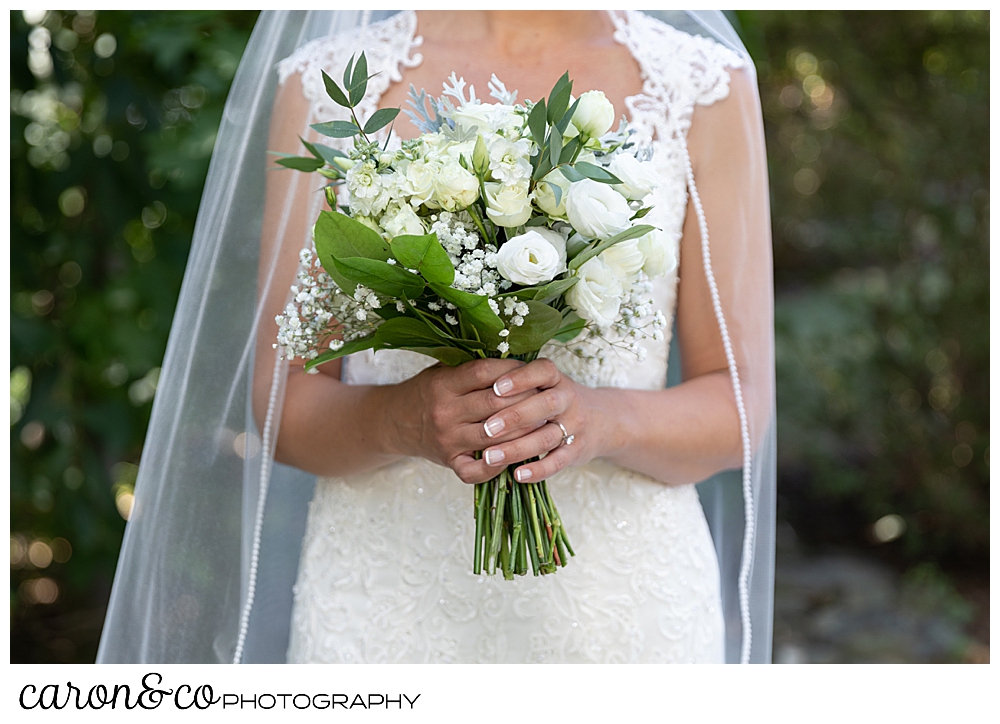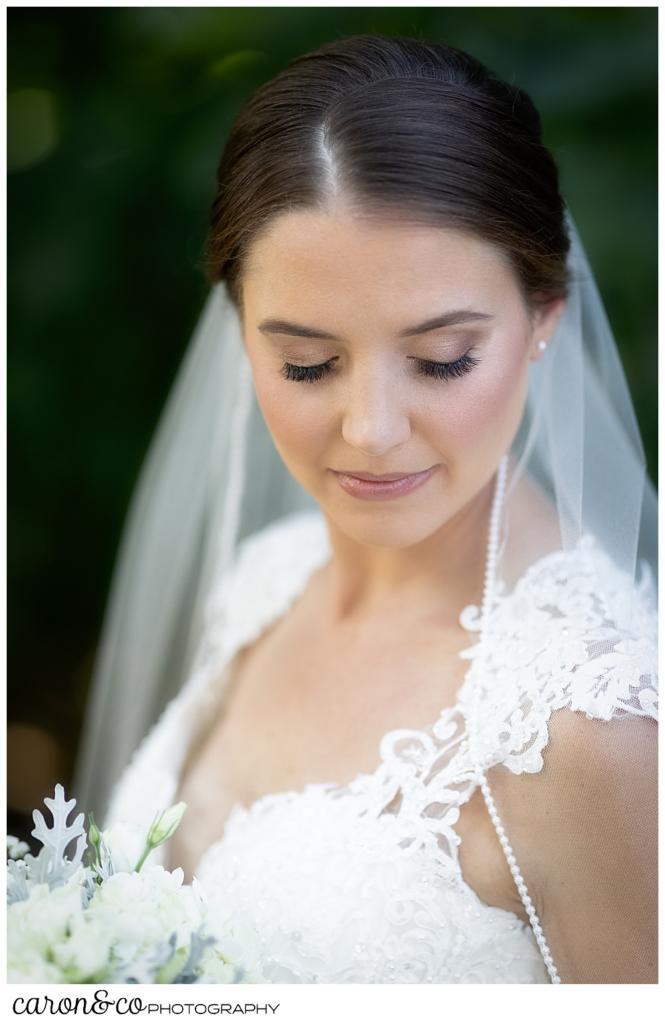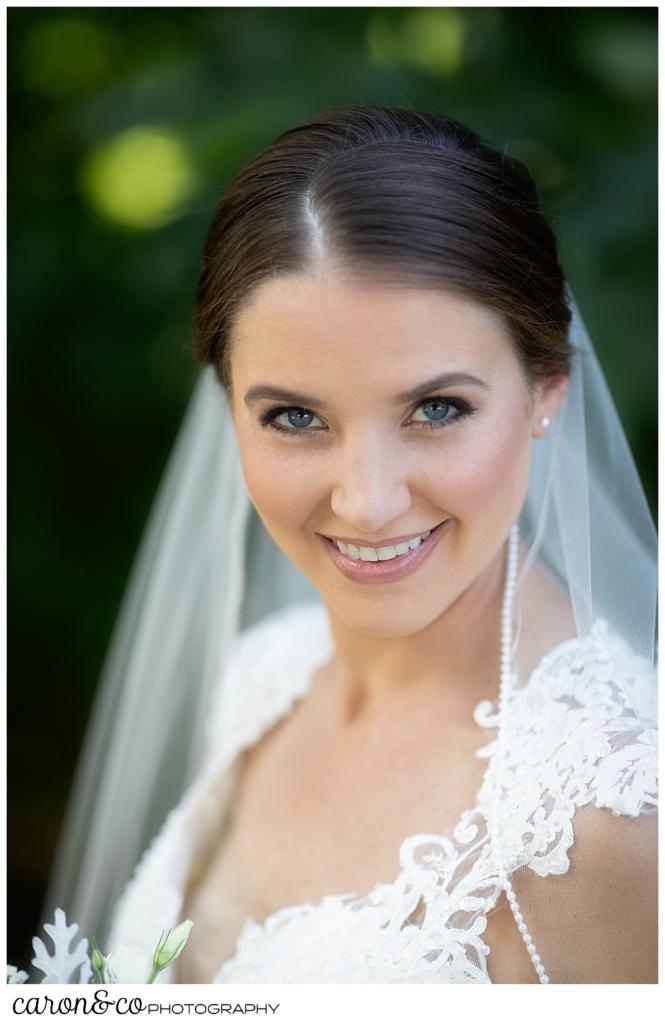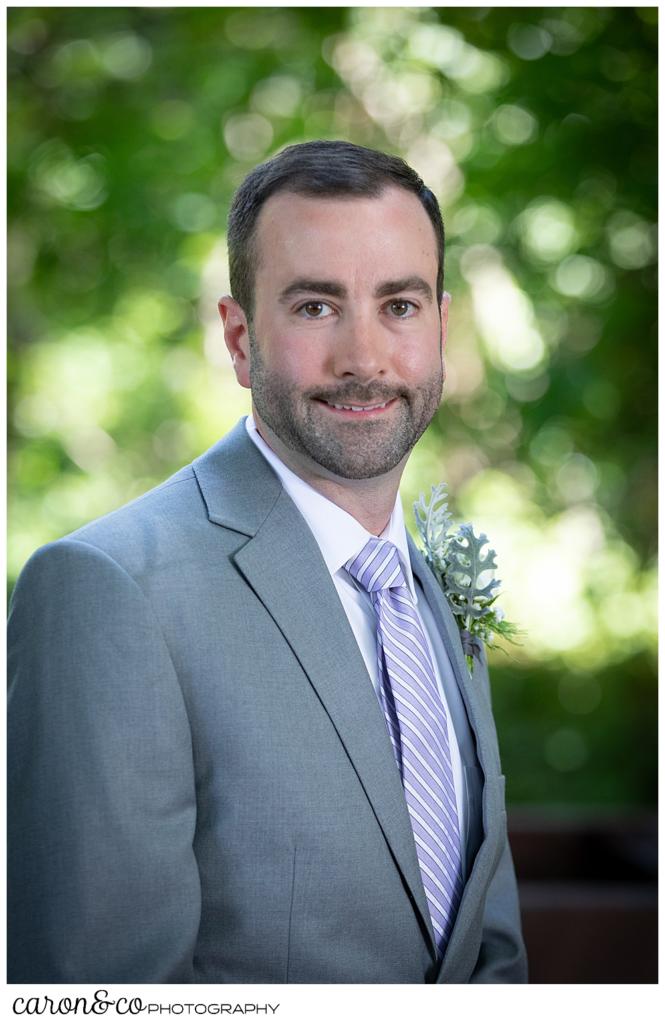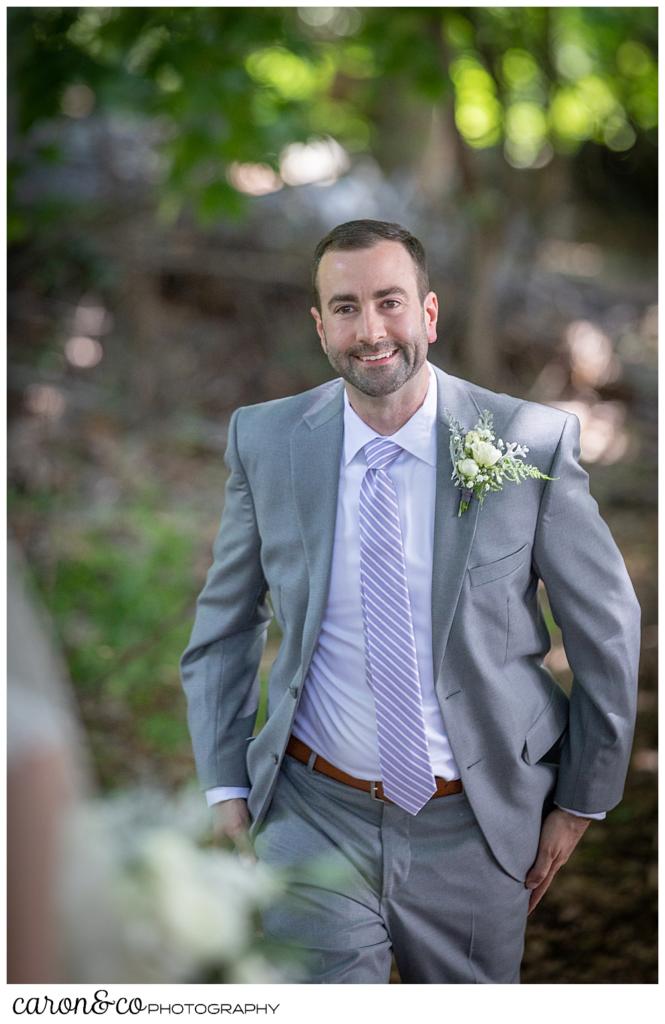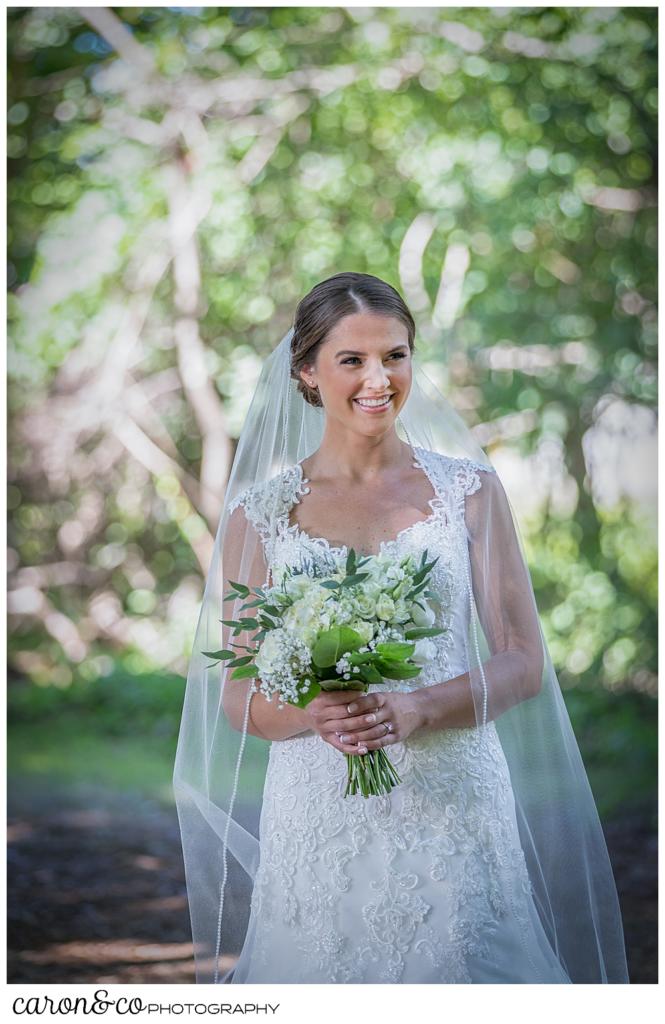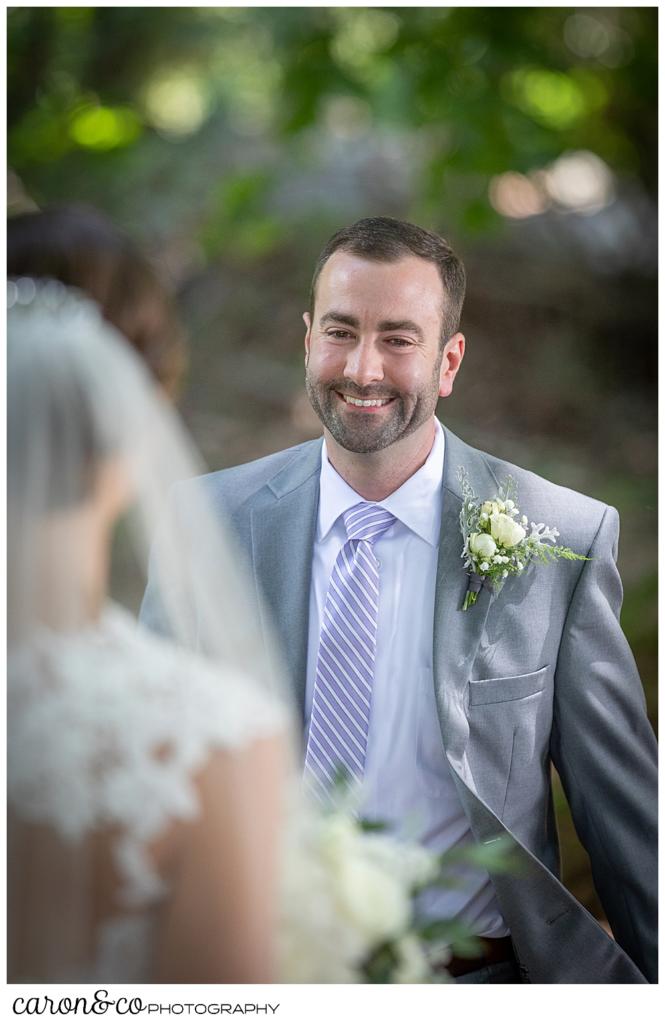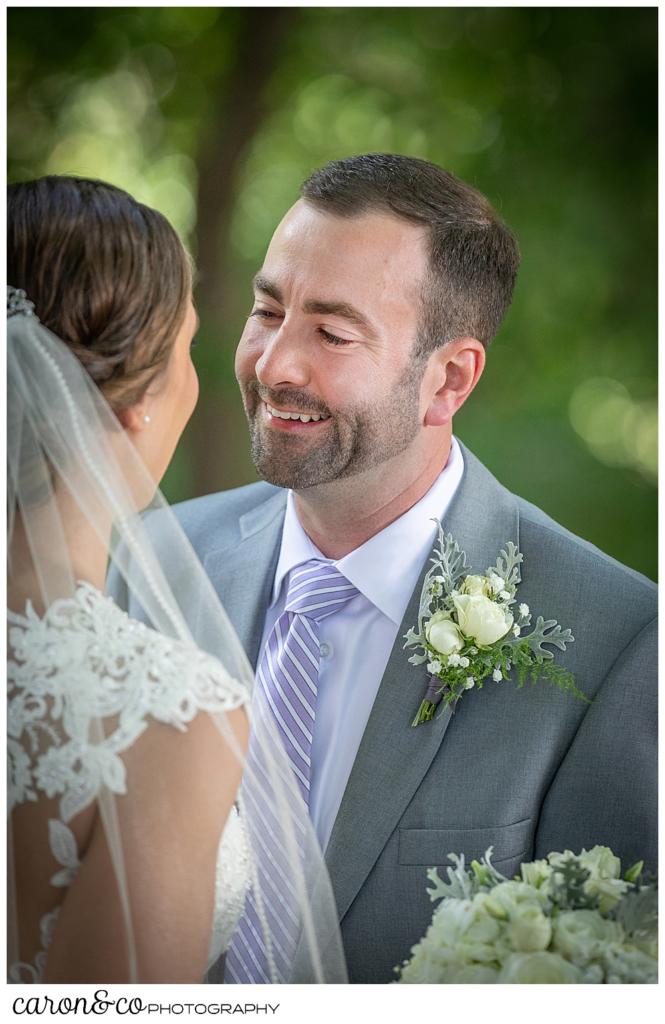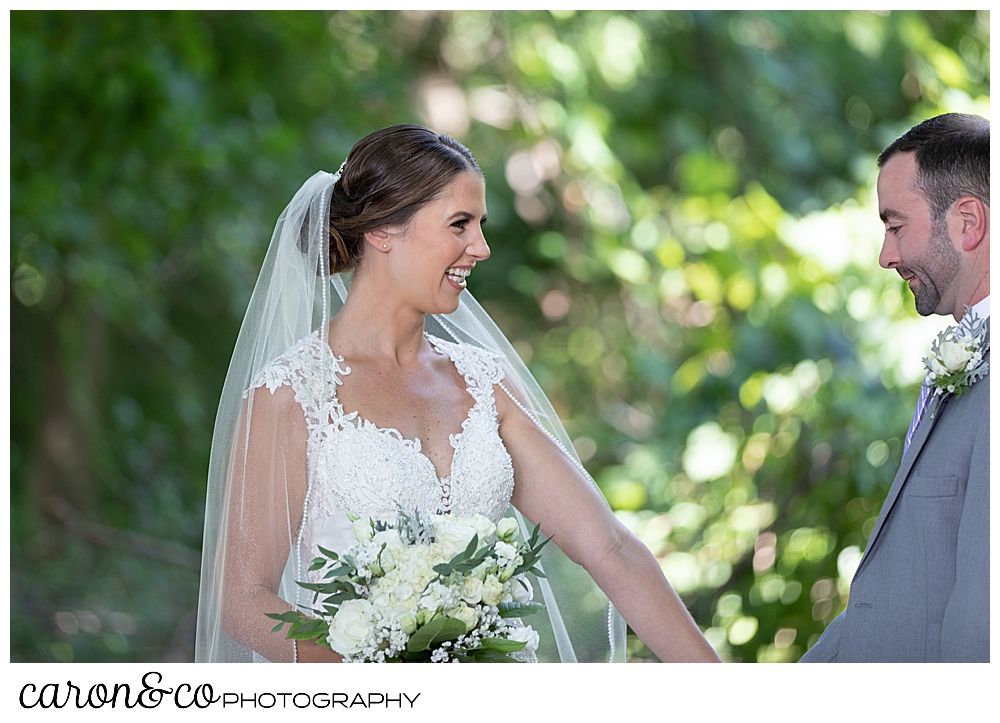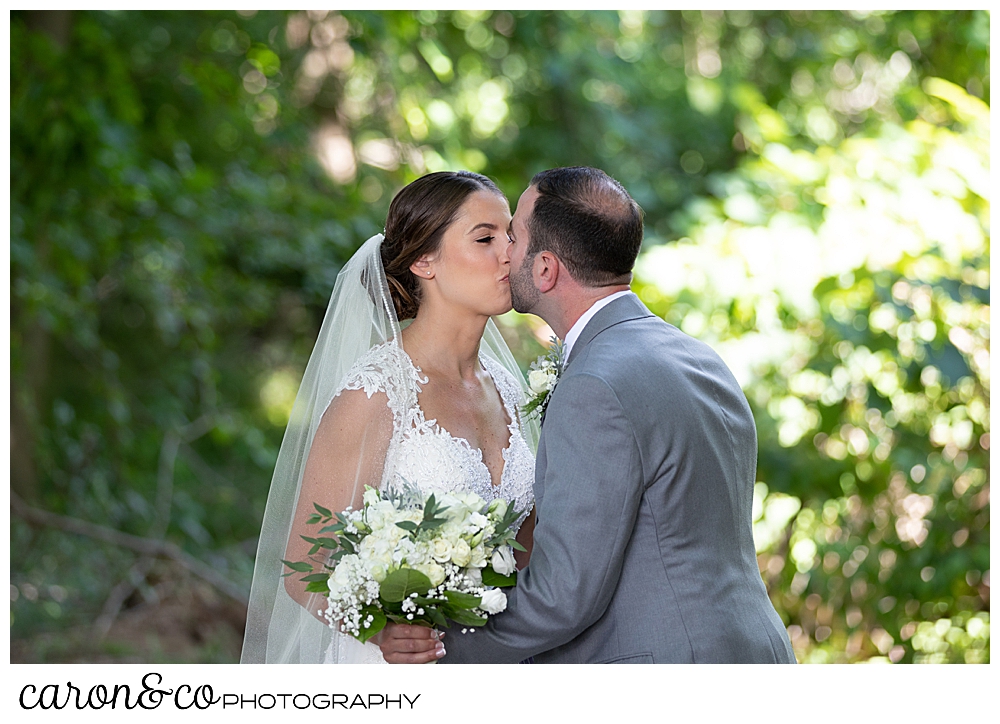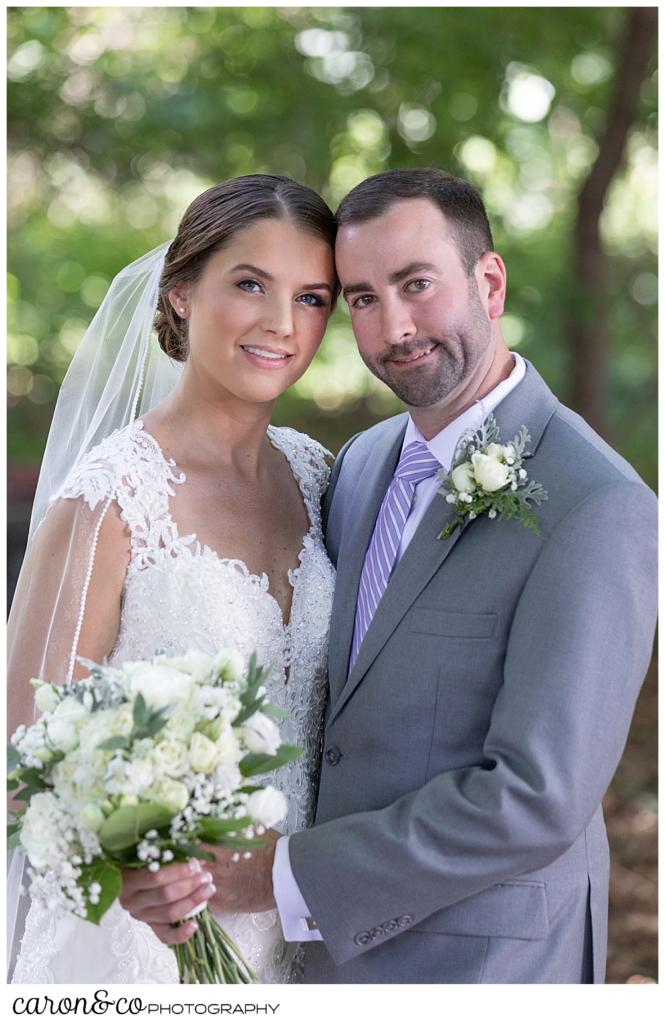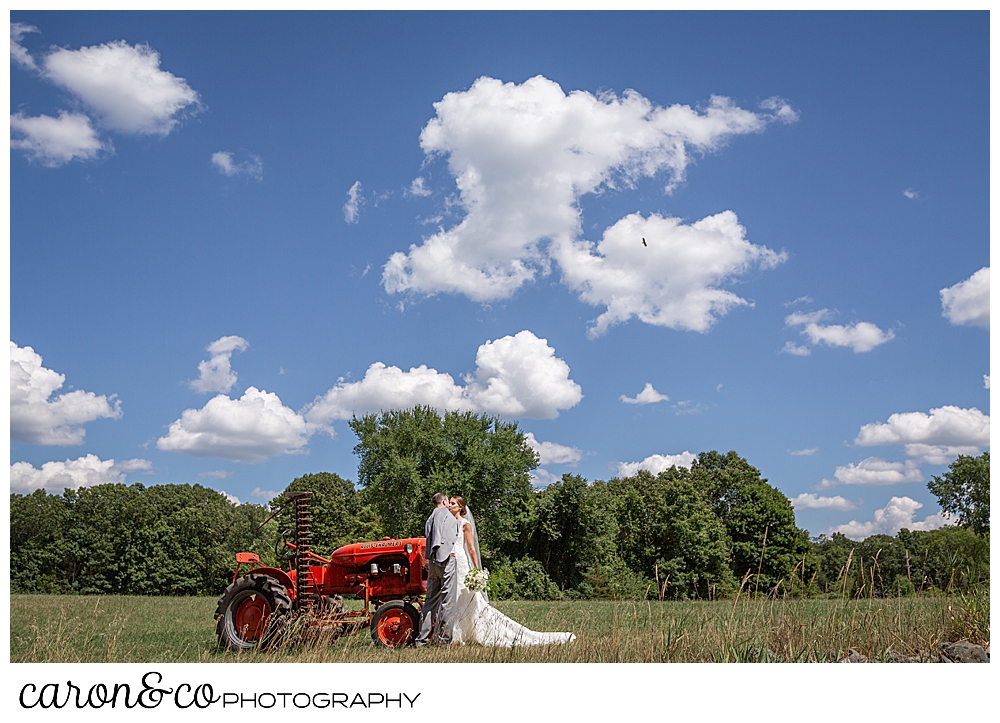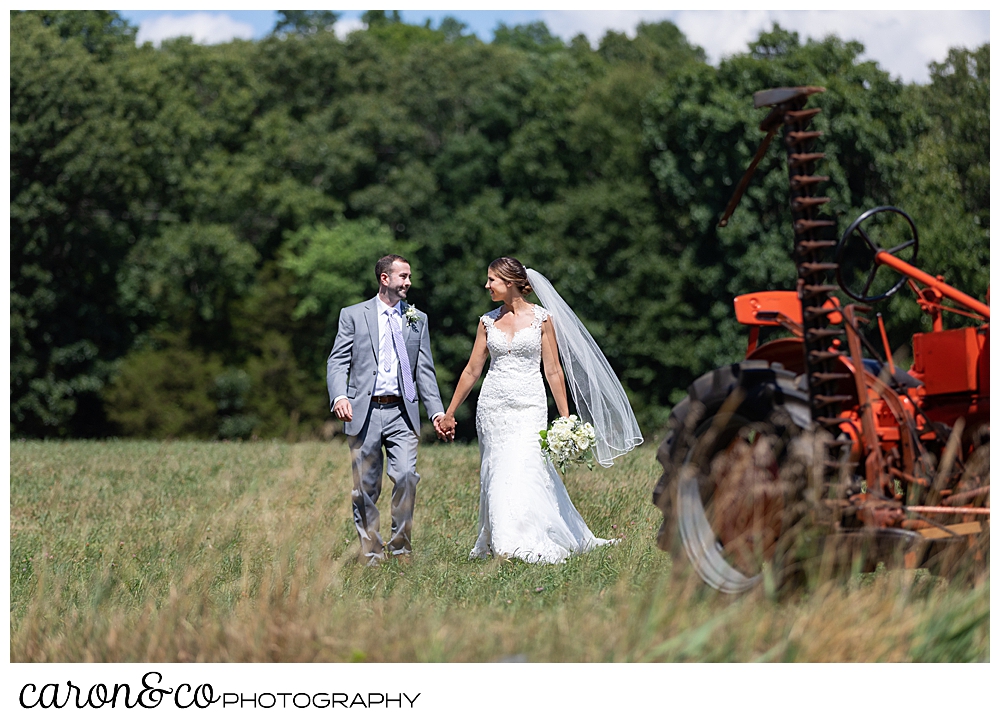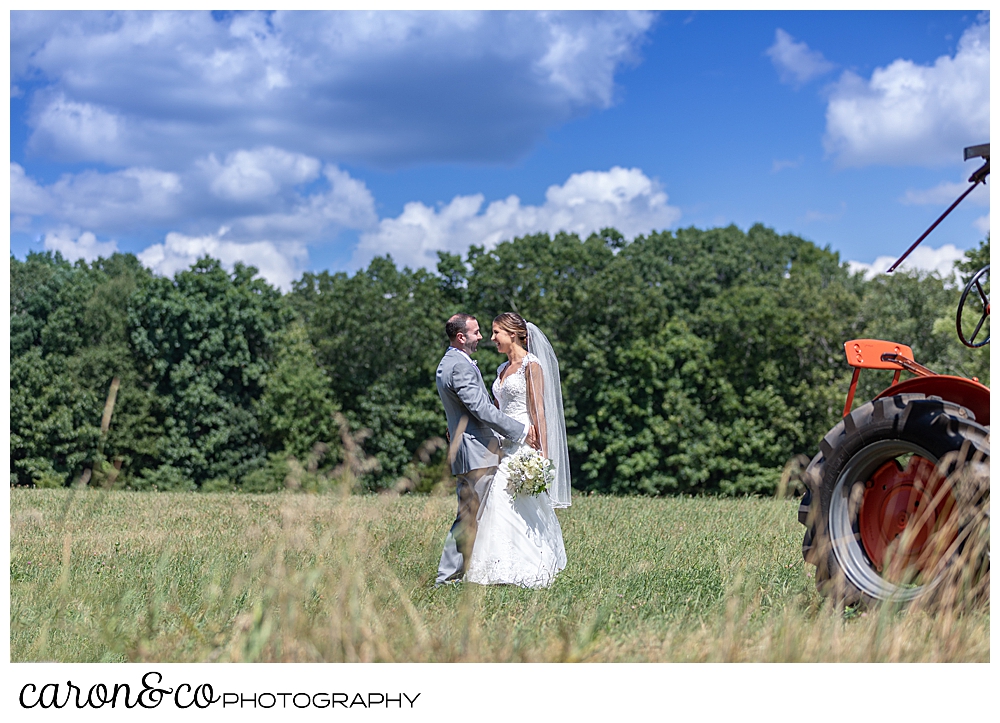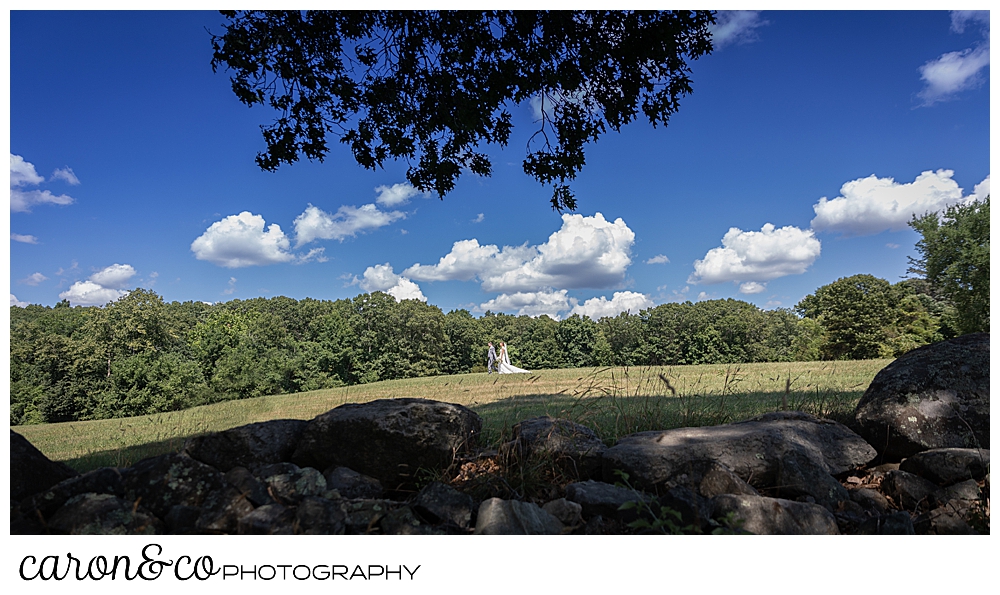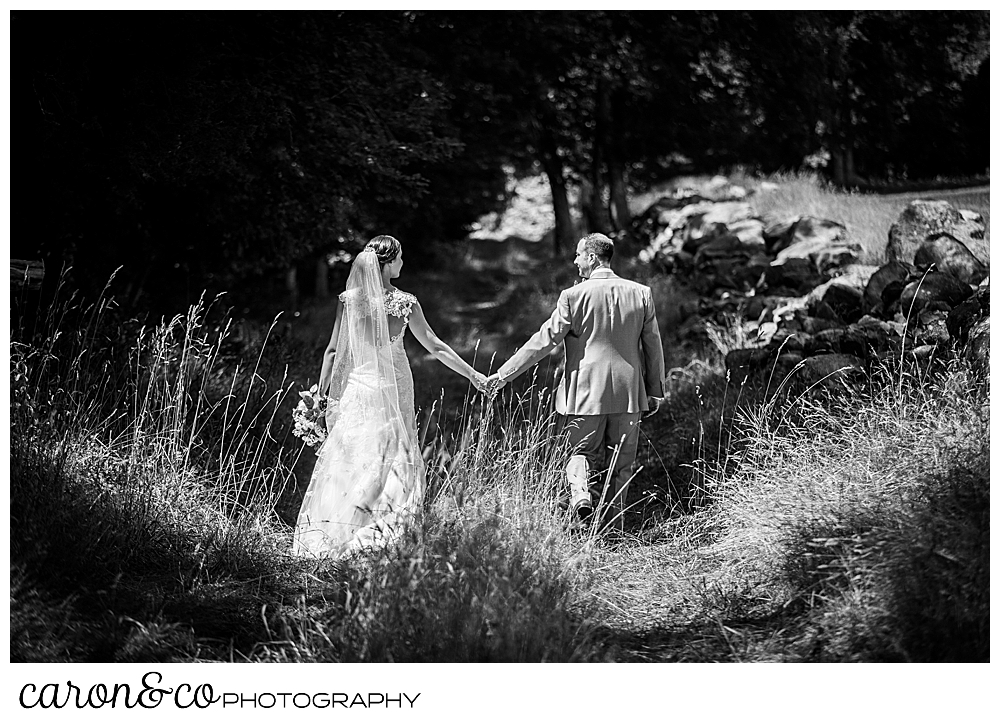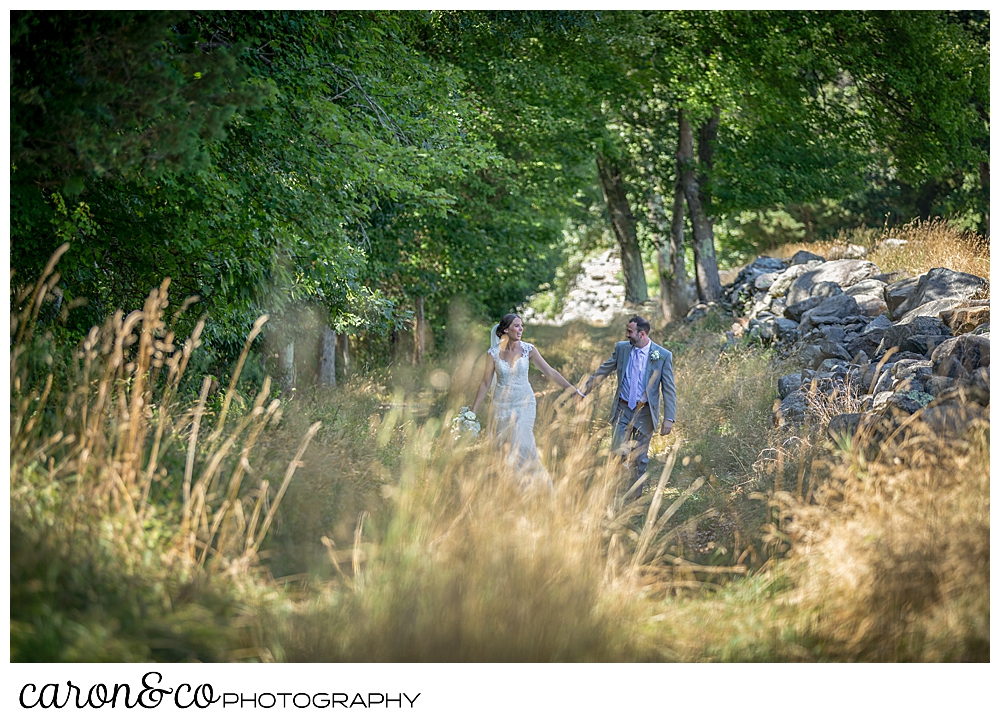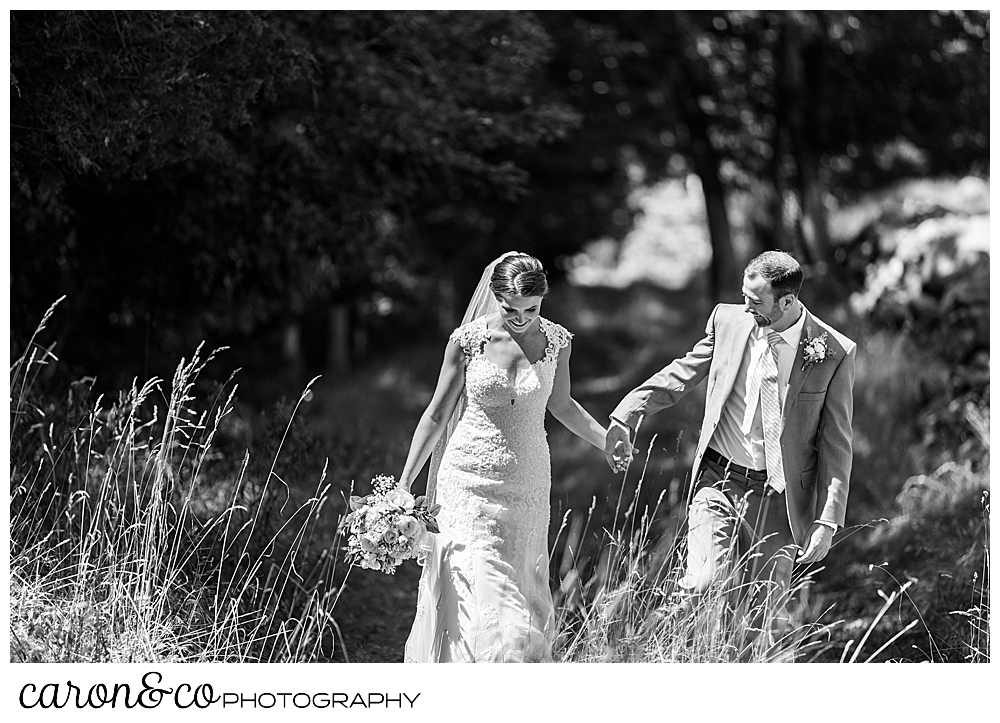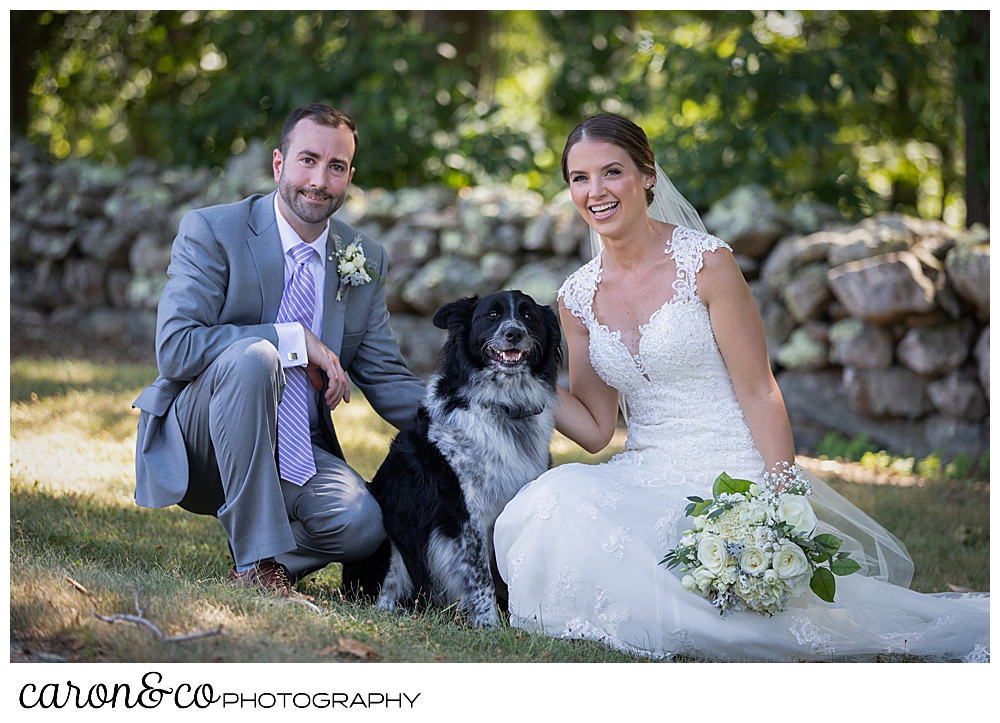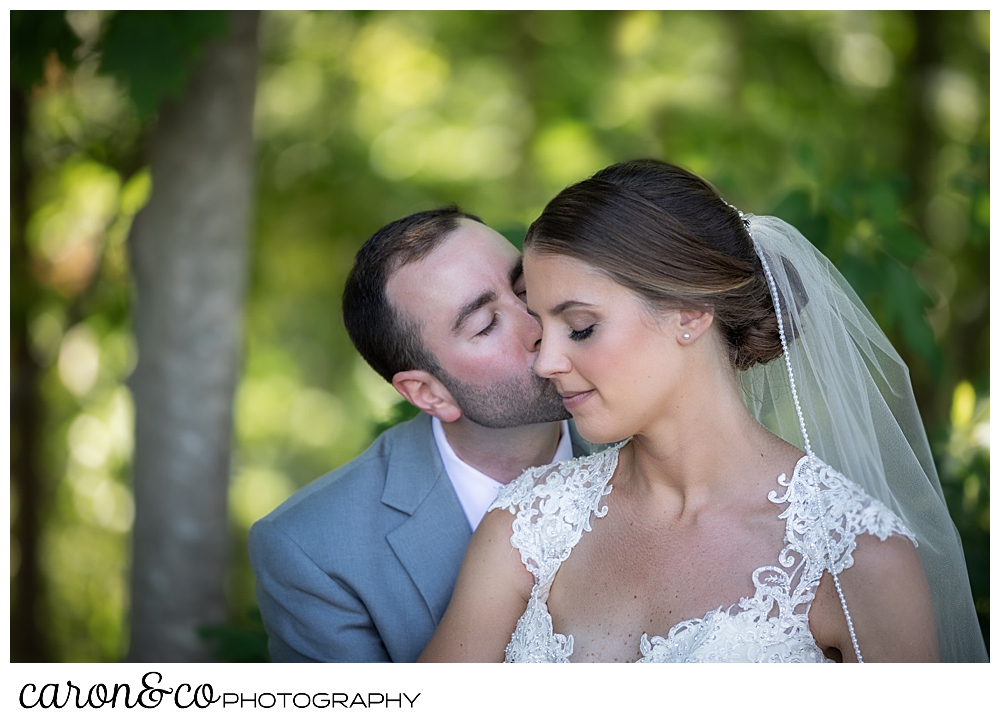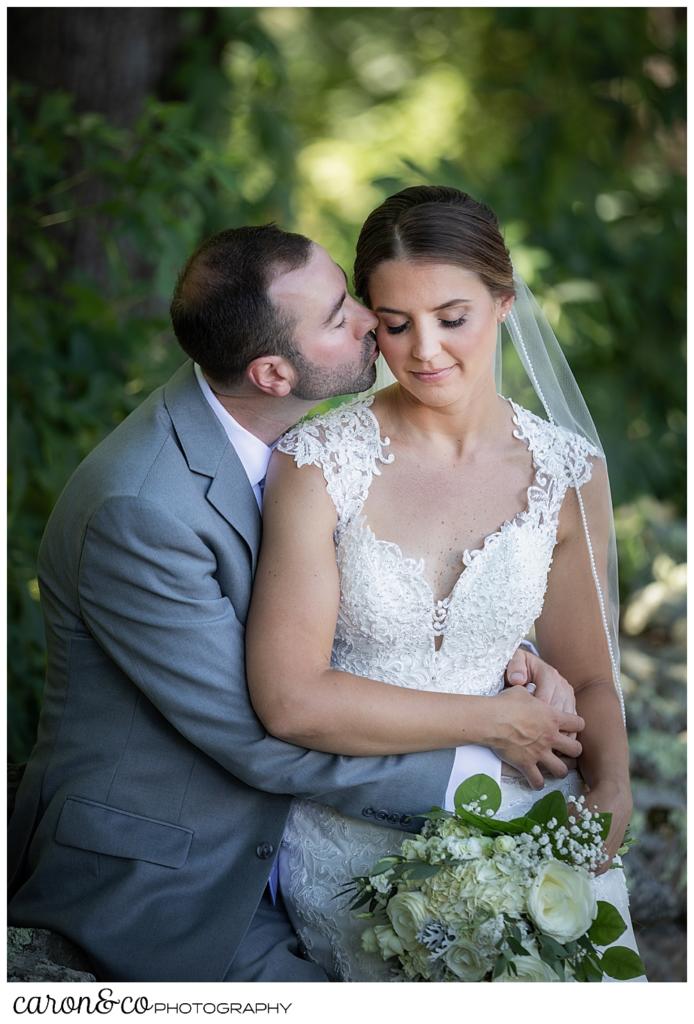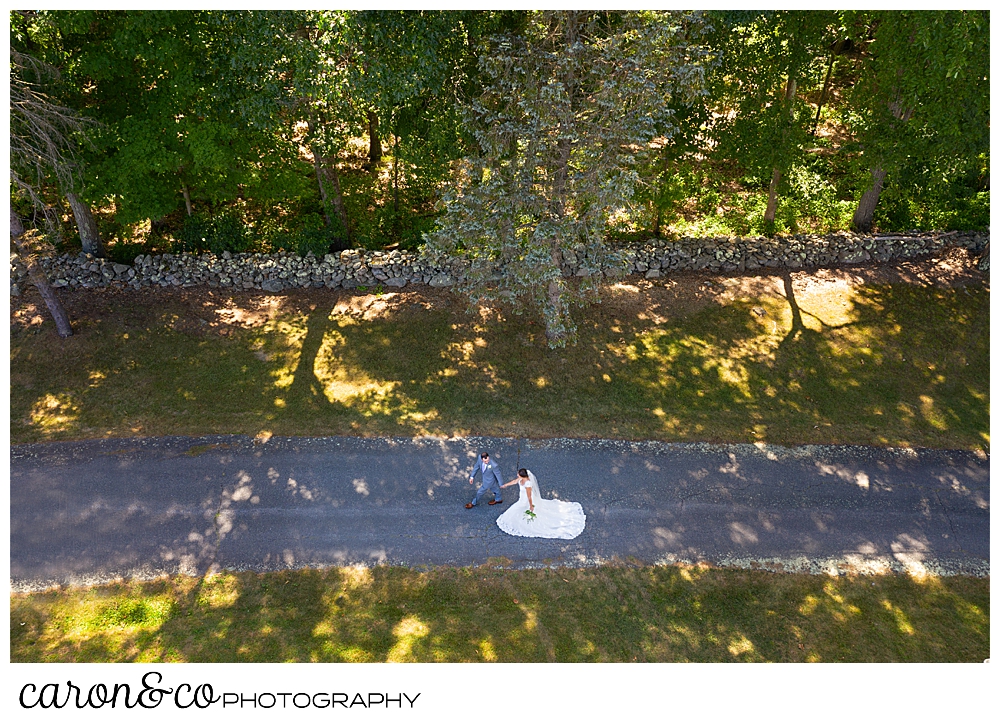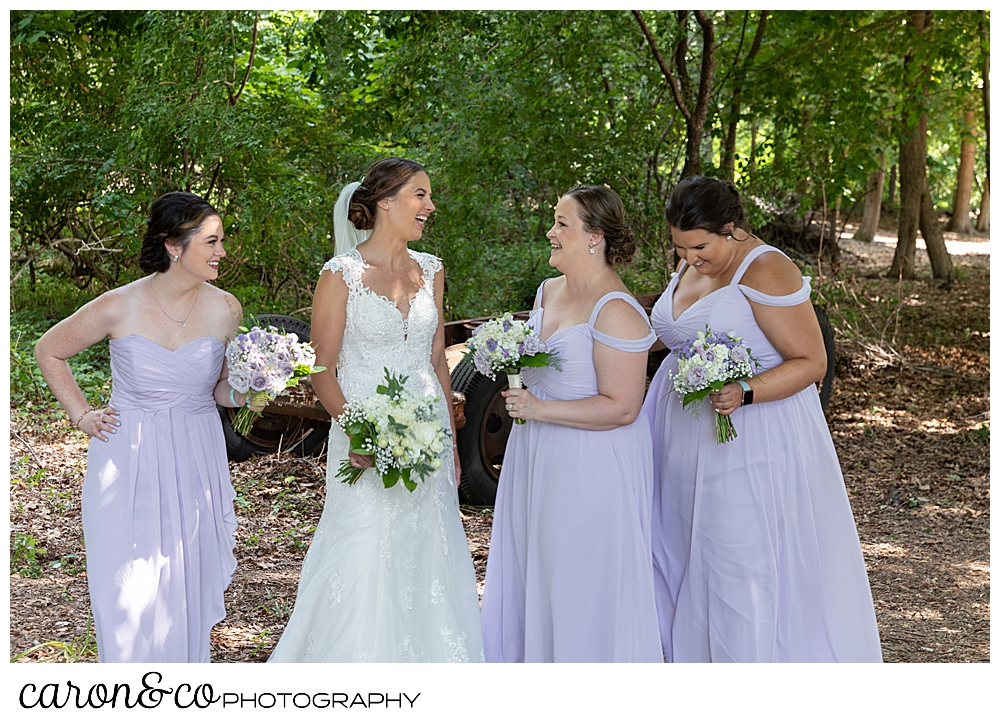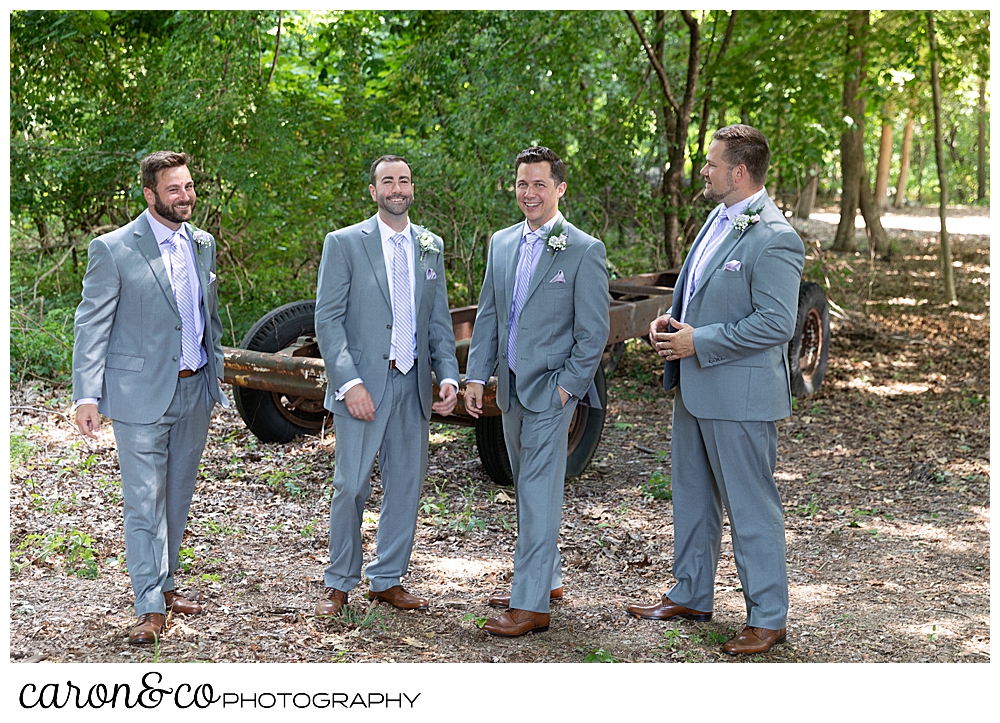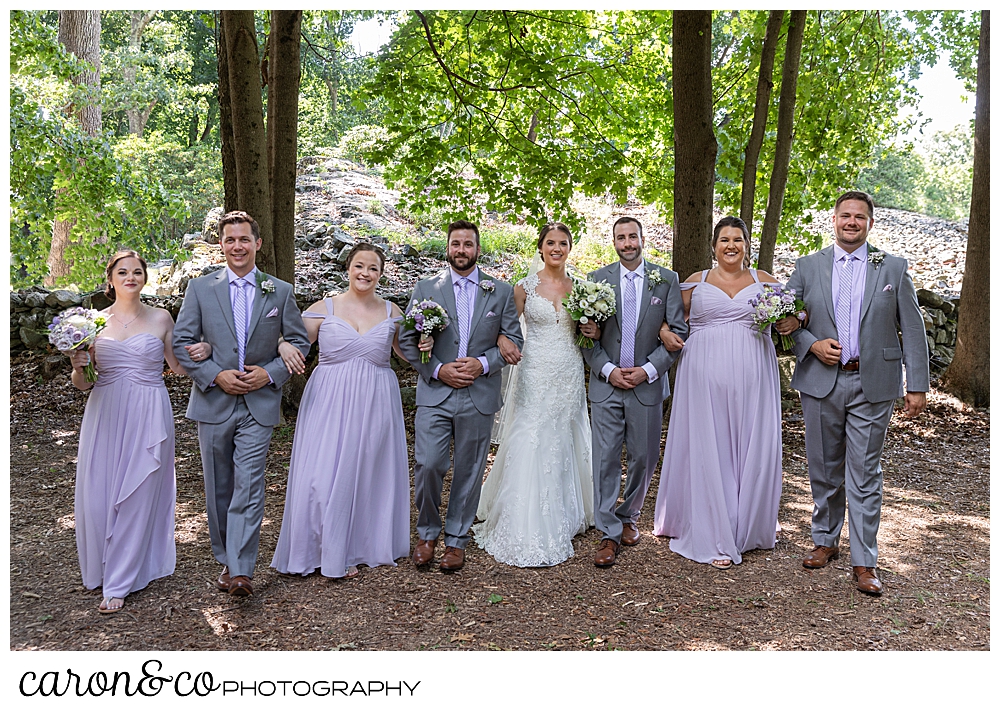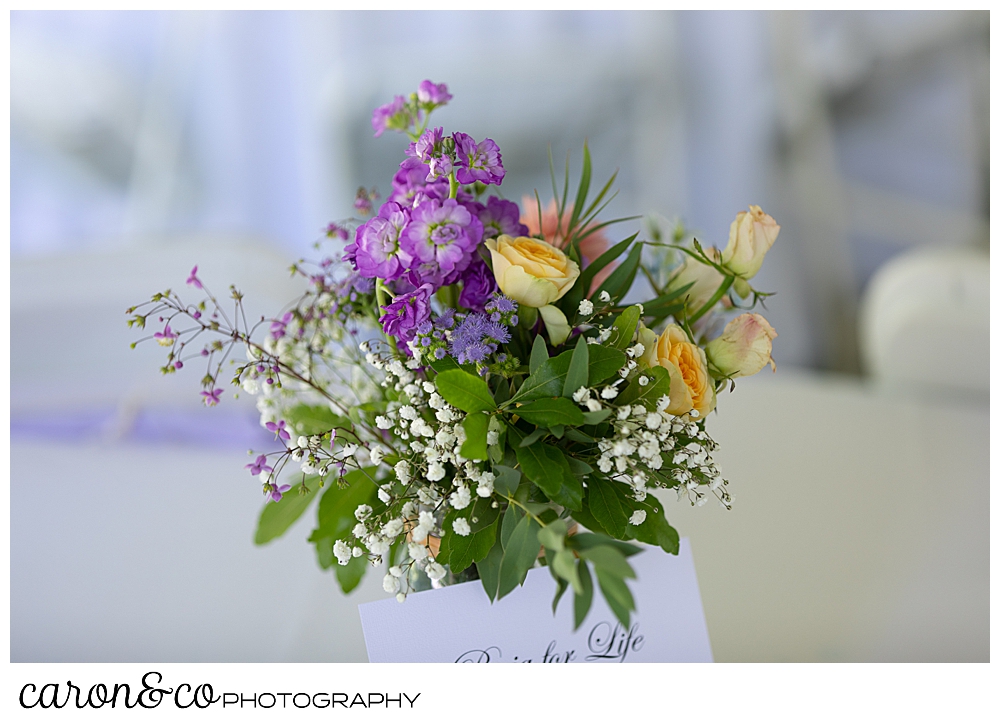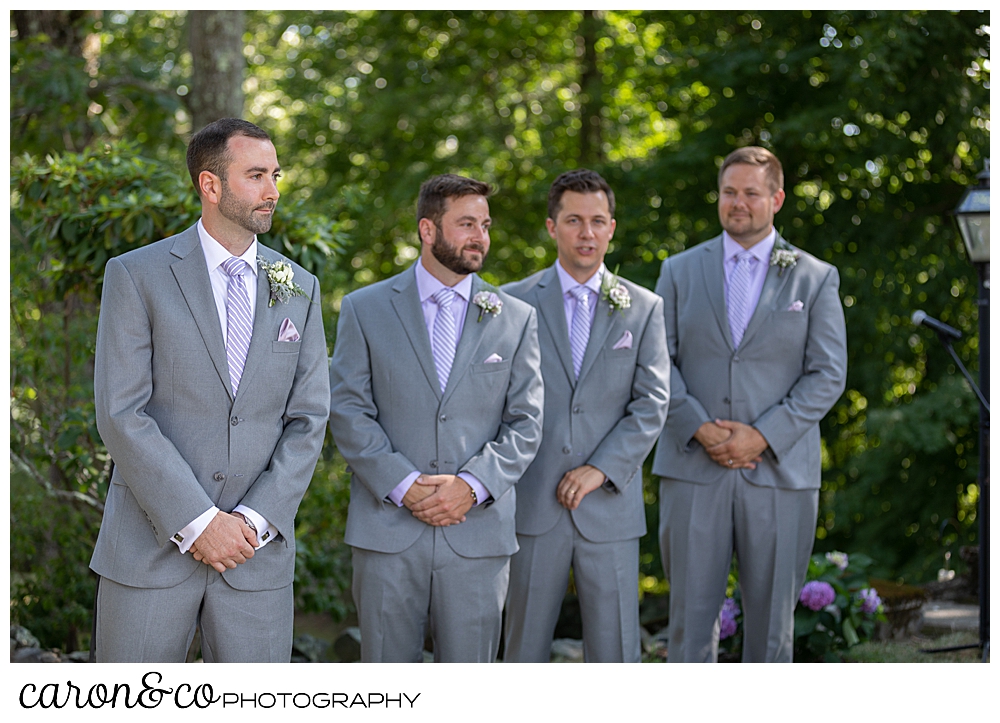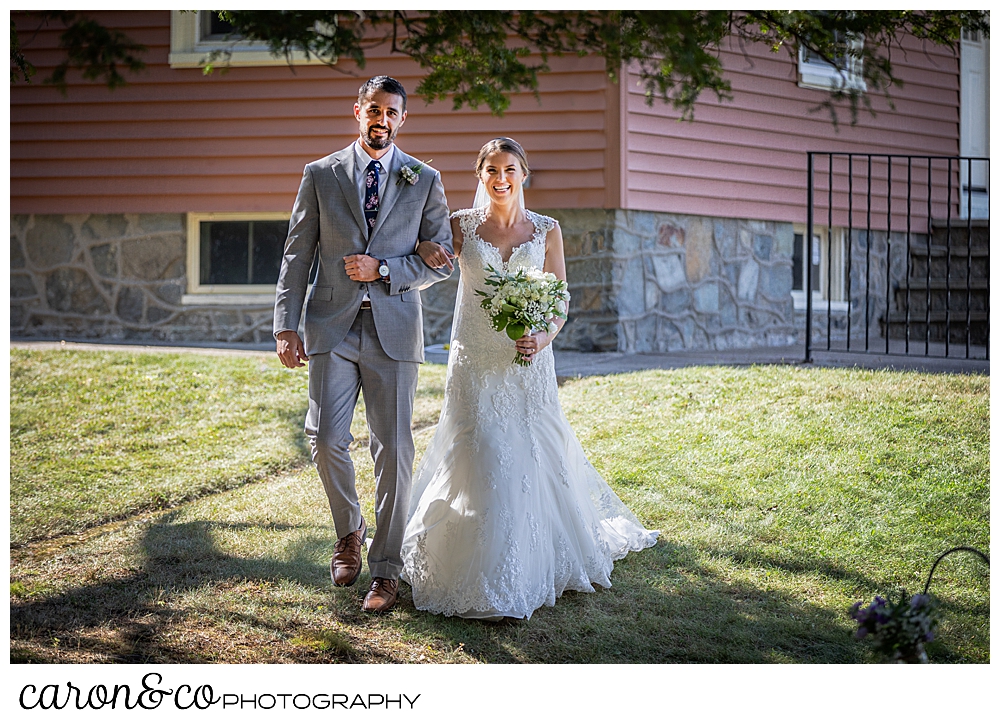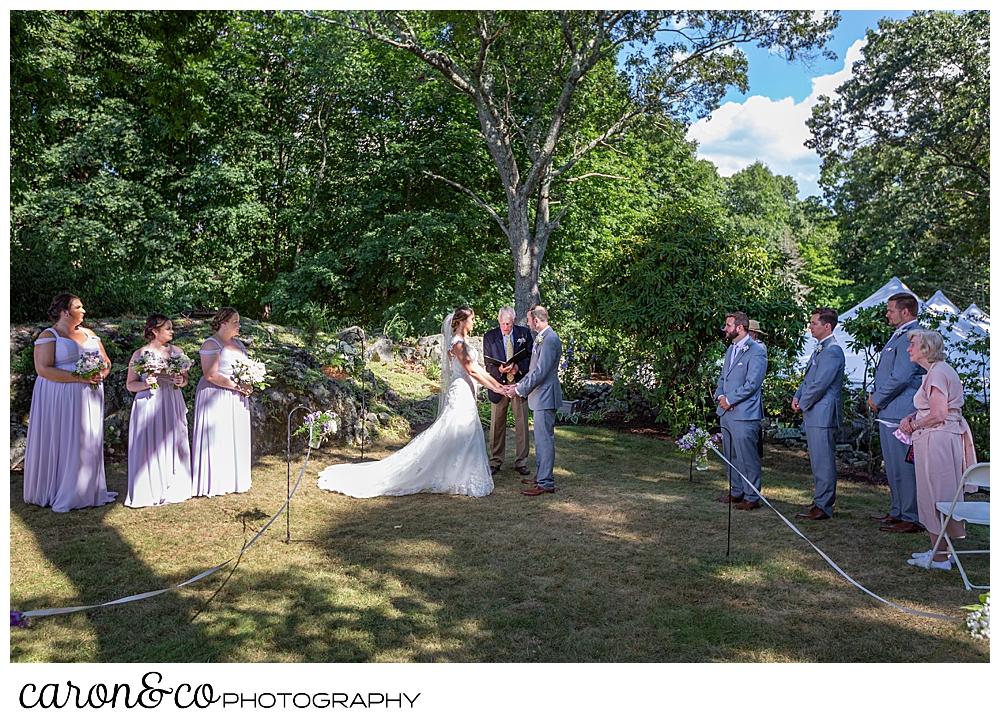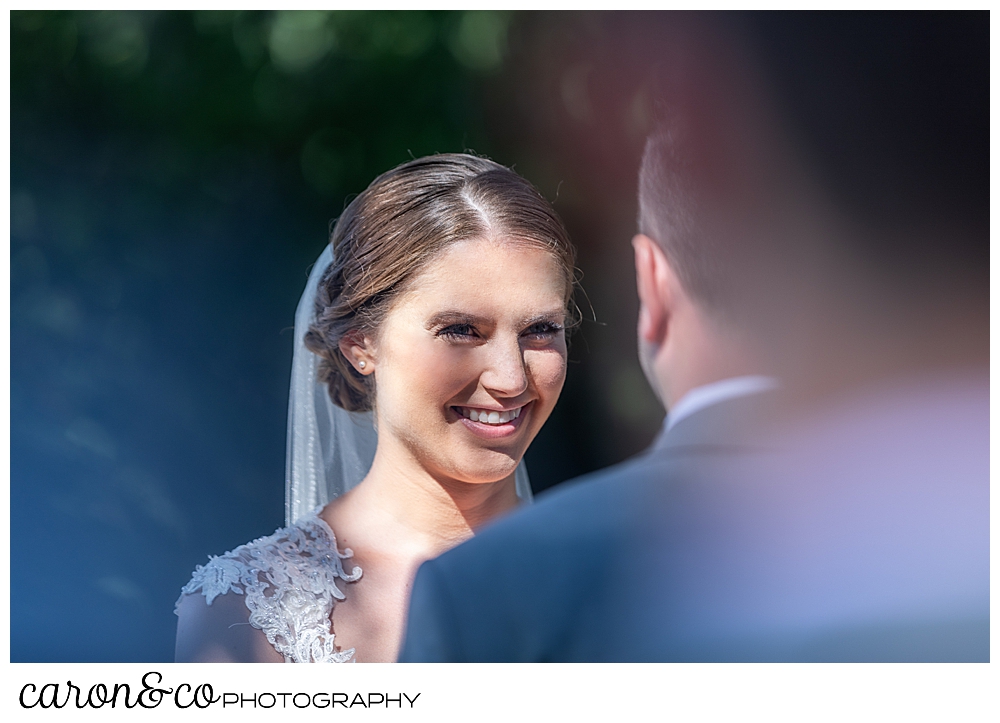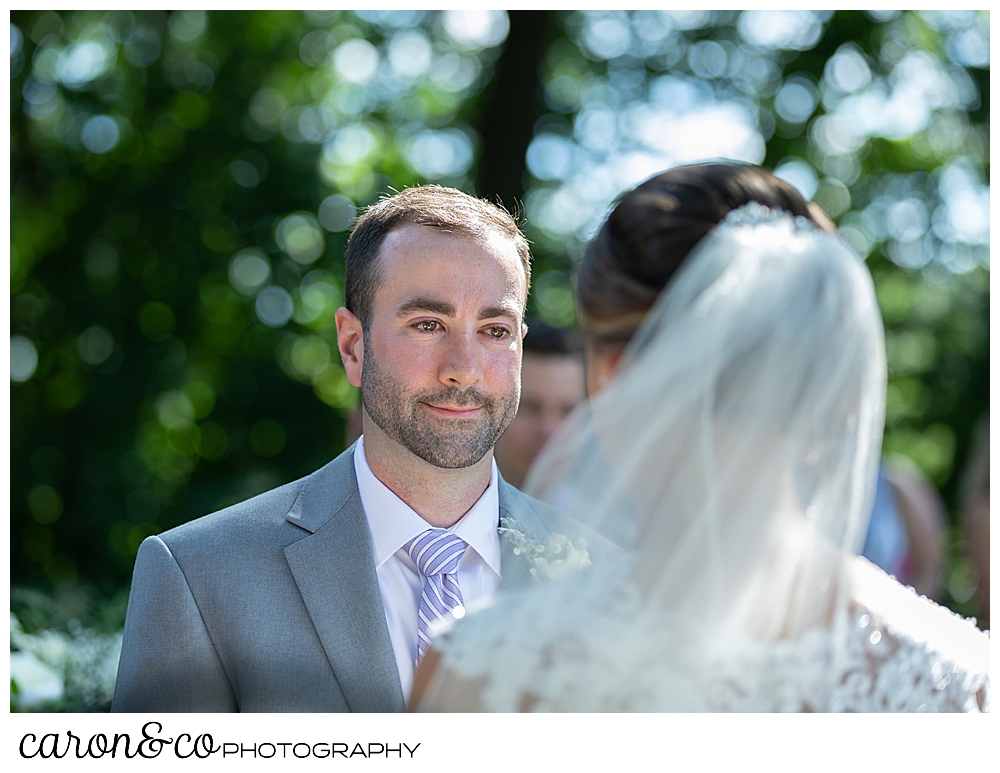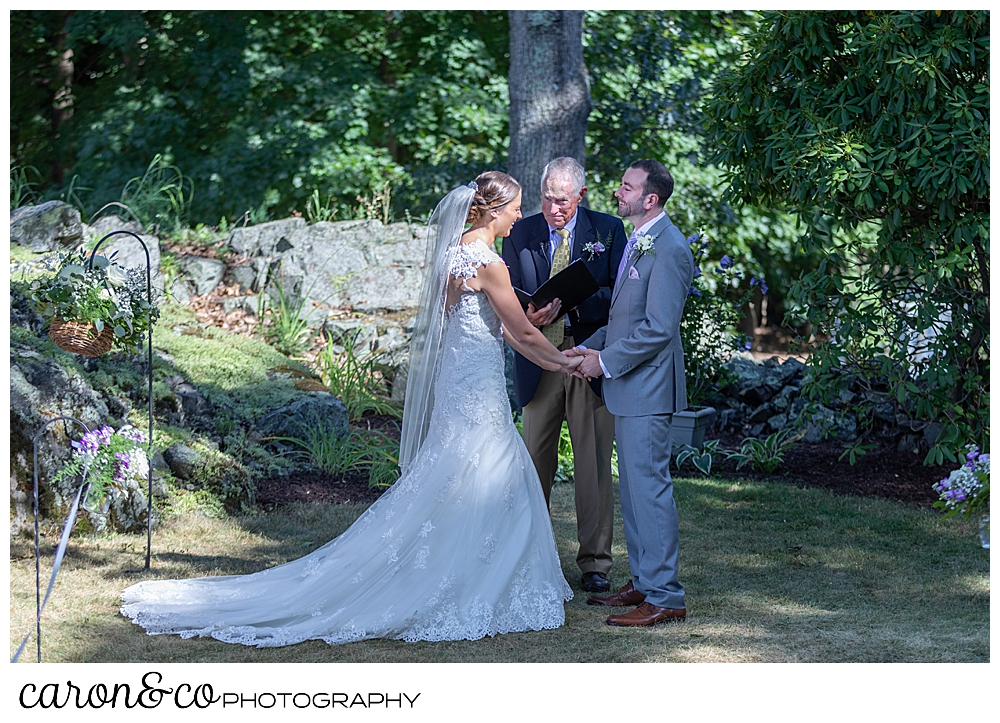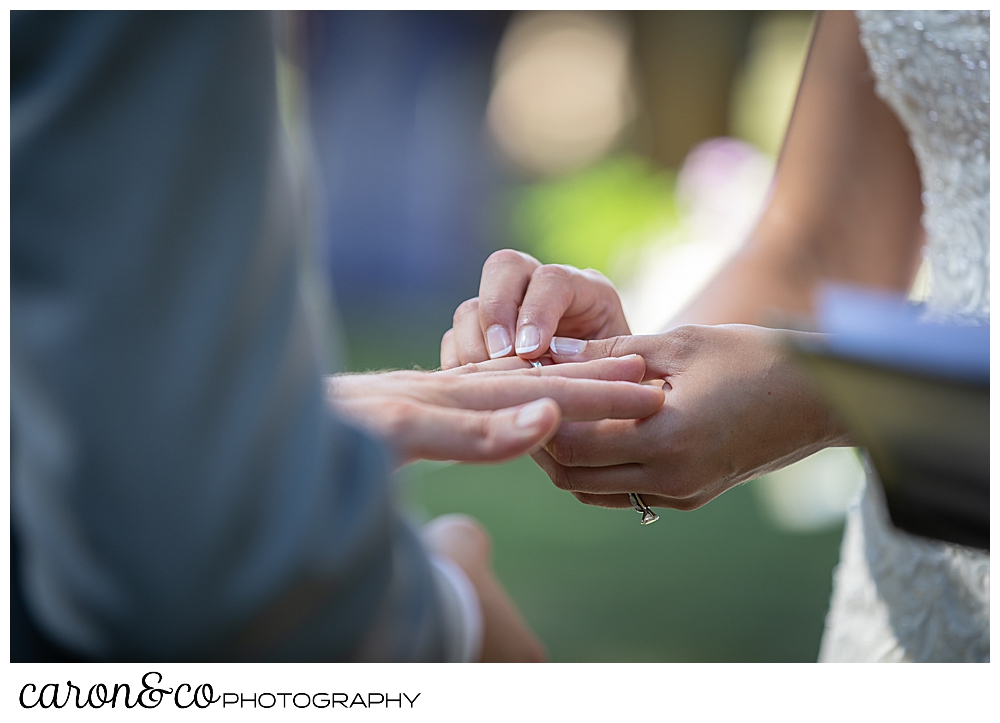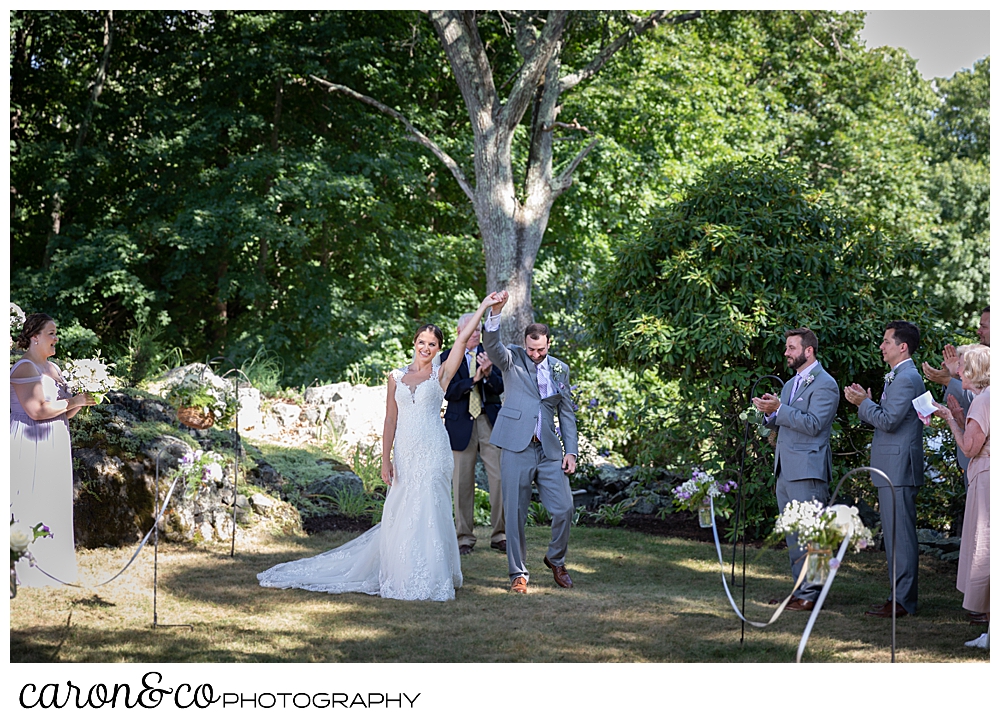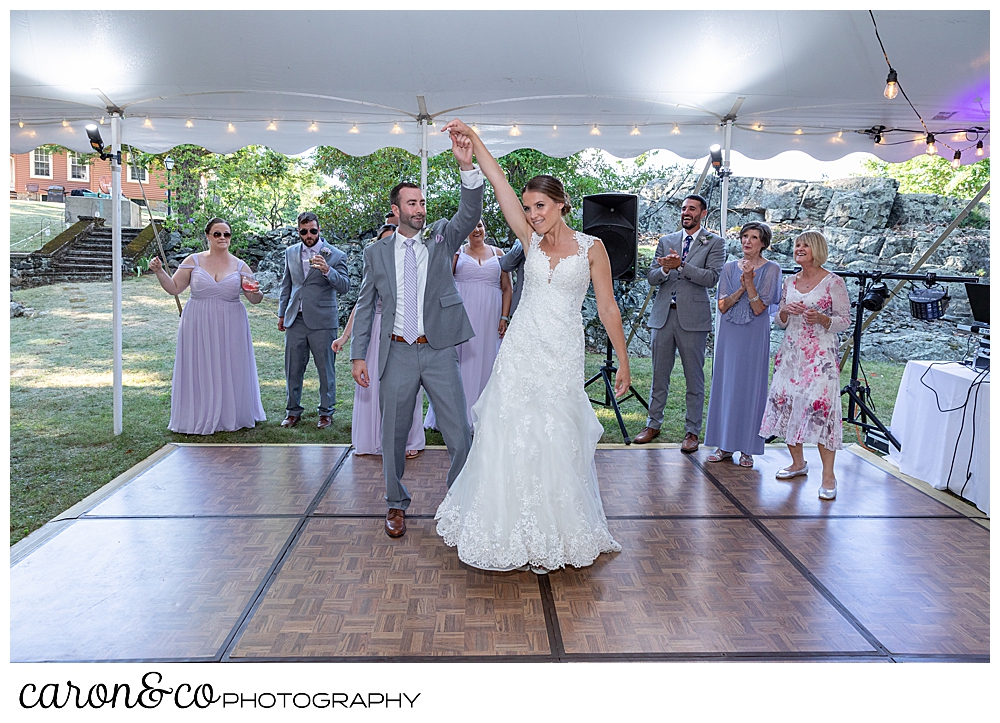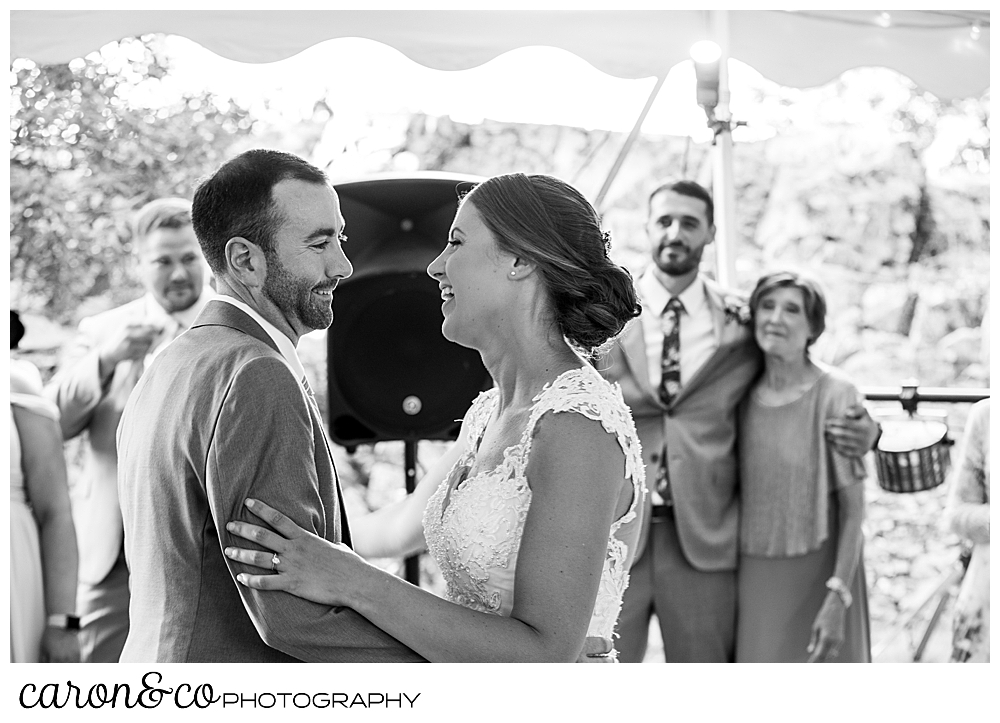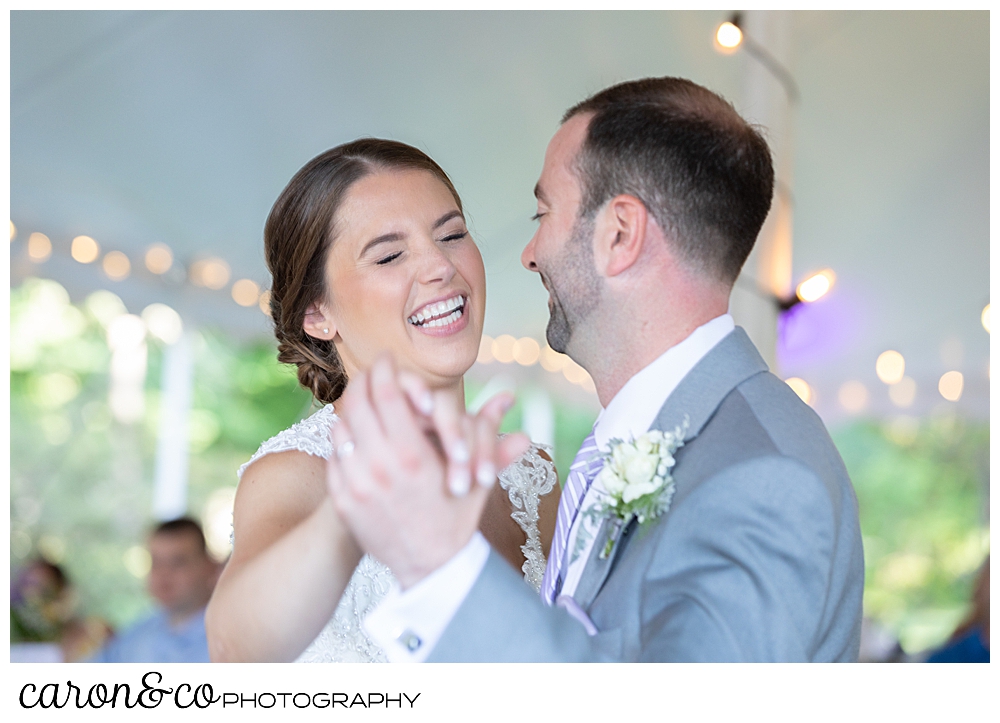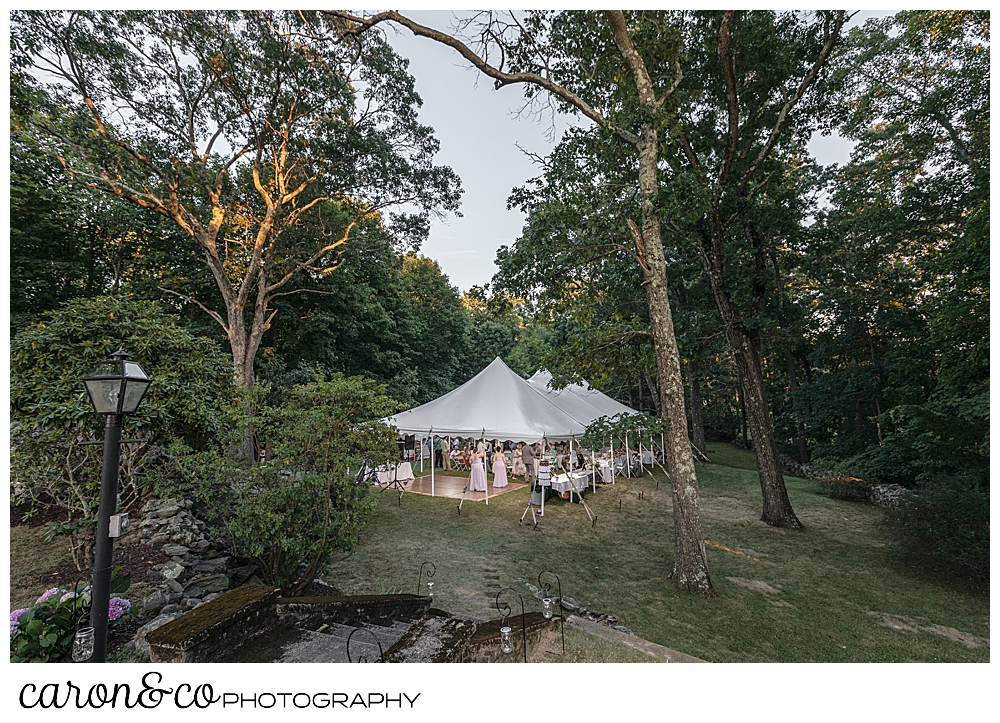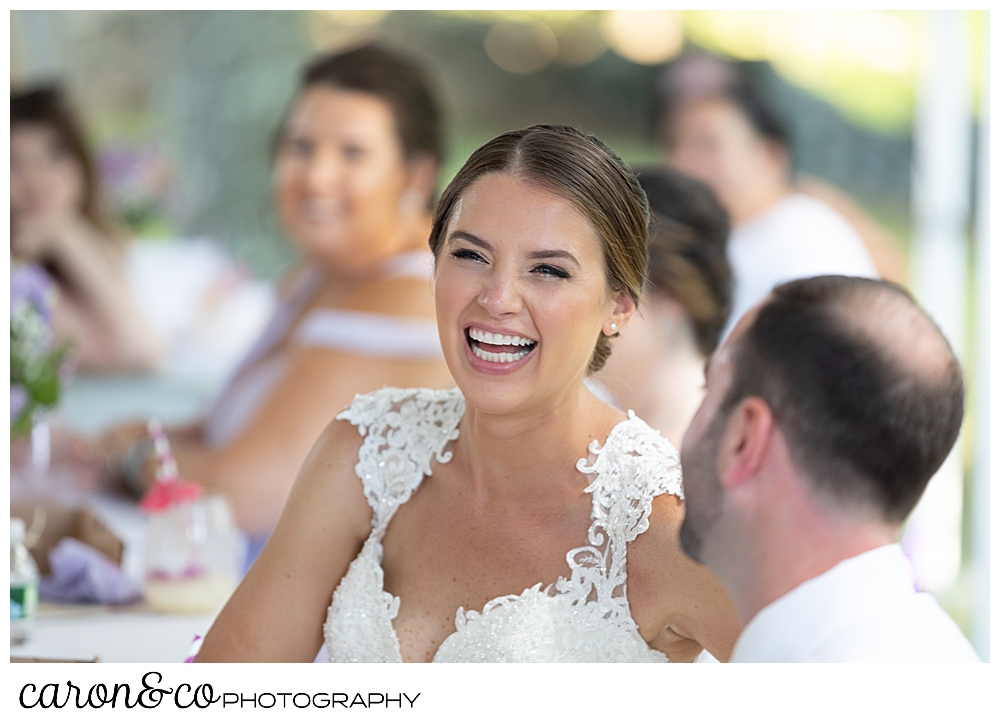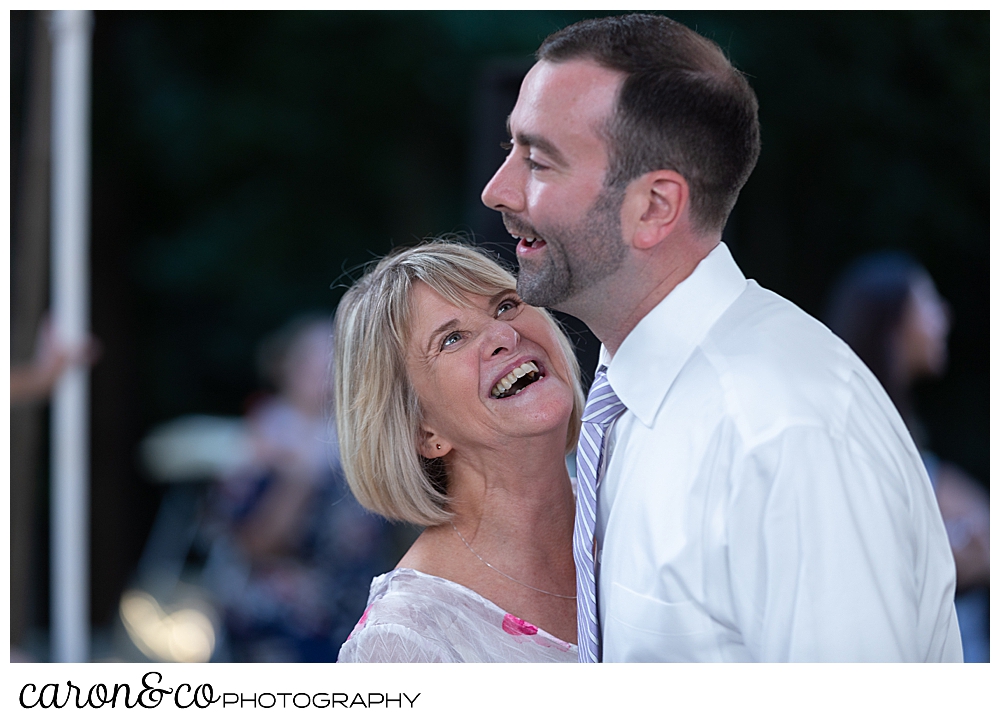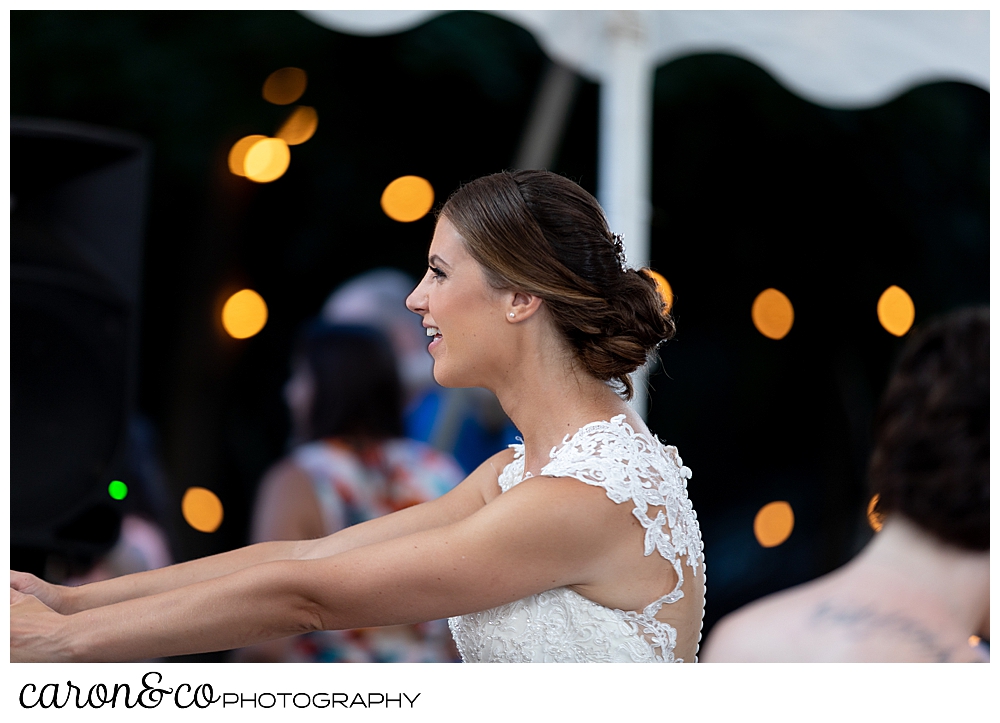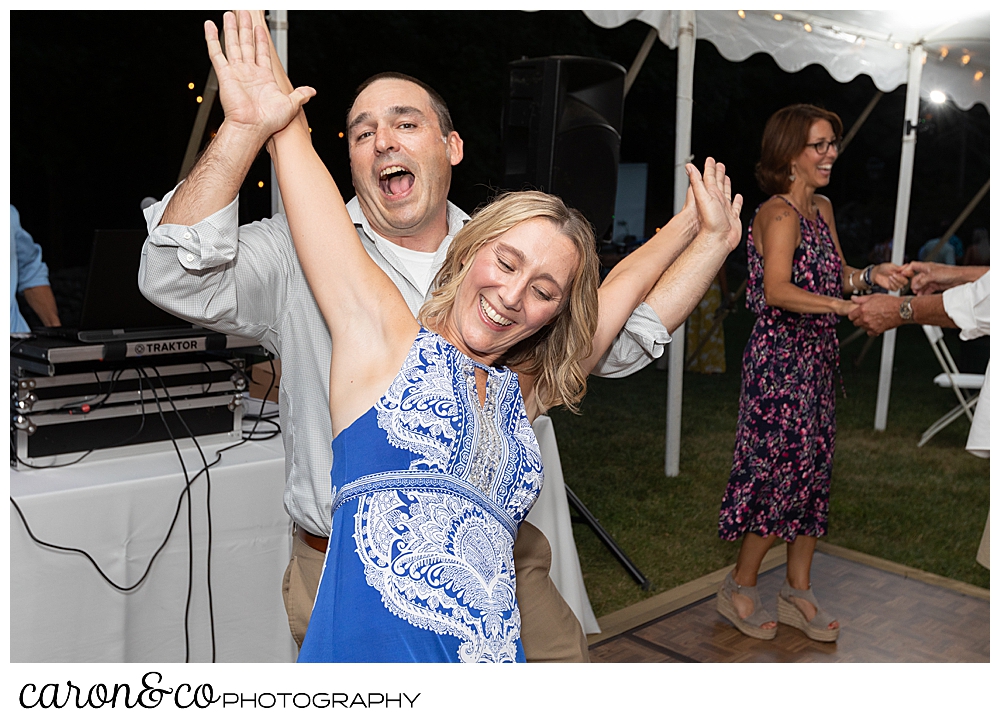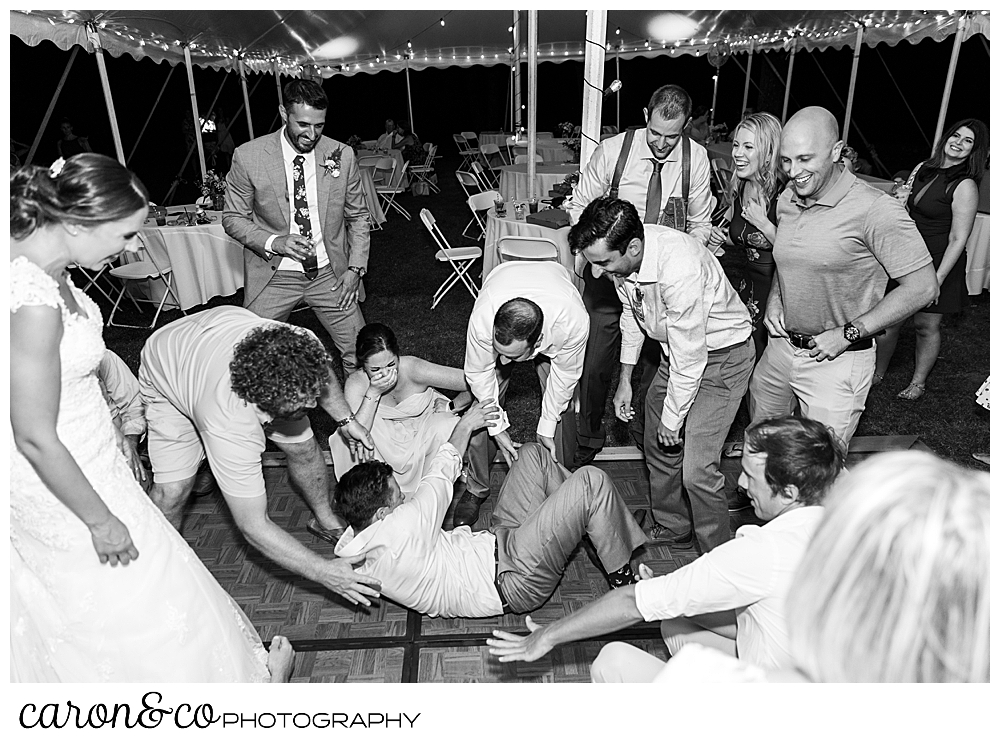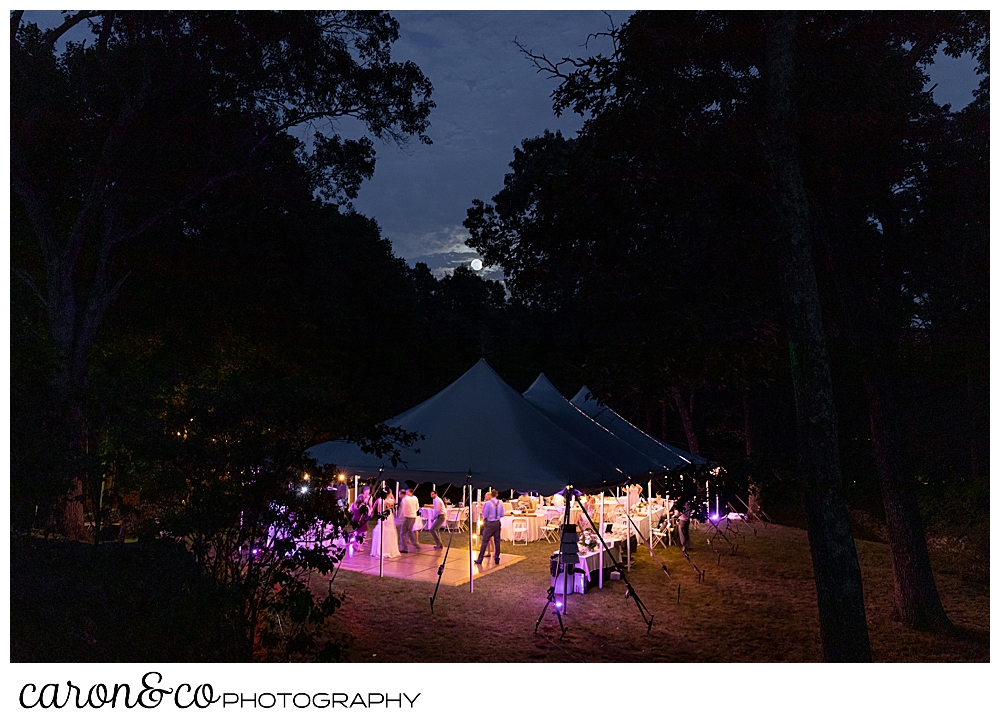 Photographers: caron&co photography, photographs by Russell Caron and Liz Caron
Officiant: James Halpen
DJ: Shawn Cullen
Hair and Makeup: Make Me Up by Christina Kaian
Wedding Dress: Essence of Australia
Bridal Boutique: Alexandra's Boutique
Catering: A Mano Pizza + Gelato Food Truck
Russell and Liz Caron of caron&co photography (formerly Russell Caron Wedding Photography) are romantics at heart who love photographing people in love. Are you getting married? No matter where your wedding is located, (or what day of the week it is!) we'd love to travel there and take breathtaking wedding photos for you. For more information contact us right away!