Wow, oh, wow!! Rebecca and Brian, we could never have predicted what a foggy, misty, dreamy Maine engagement session this would be!
We began with Rebecca and Brian in the Bayside neighborhood of Portland, Maine. It was fun to get to know them, and Rebecca had wanted a bit of an urban flair in their Maine engagement session. But what happened after that blew us away!
Rebecca had also requested a beach element and we had decided to go further south to Biddeford Pool Beach, for a nice beachy scene. As we drove along, the fog became thicker and seemed to settle in. But when we finally made it to the beach, it lifted a bit. Yay!!
Rebecca had said that they needed some help in posing for their engagement shoot. Like most of our couples, this was one of the first times they'd ever been professionally photographed together. But at the beach, we just let them go and be themselves, and it was magical! There was not a soul around and Rebecca and Brian laughed and ran, and played in the surf. 
We stayed back and just followed them with our zoom lenses. It was so spontaneous, and cute, and fun we could have stayed there for hours. 
When we have a fun and playful engagement session with our couples, it makes us super excited for their wedding!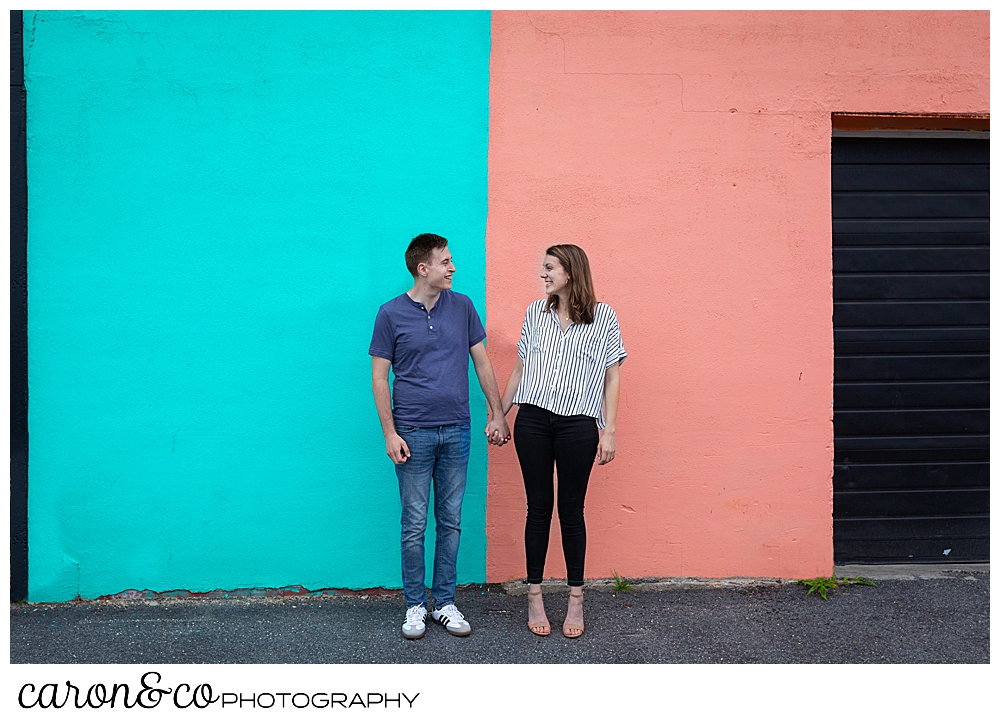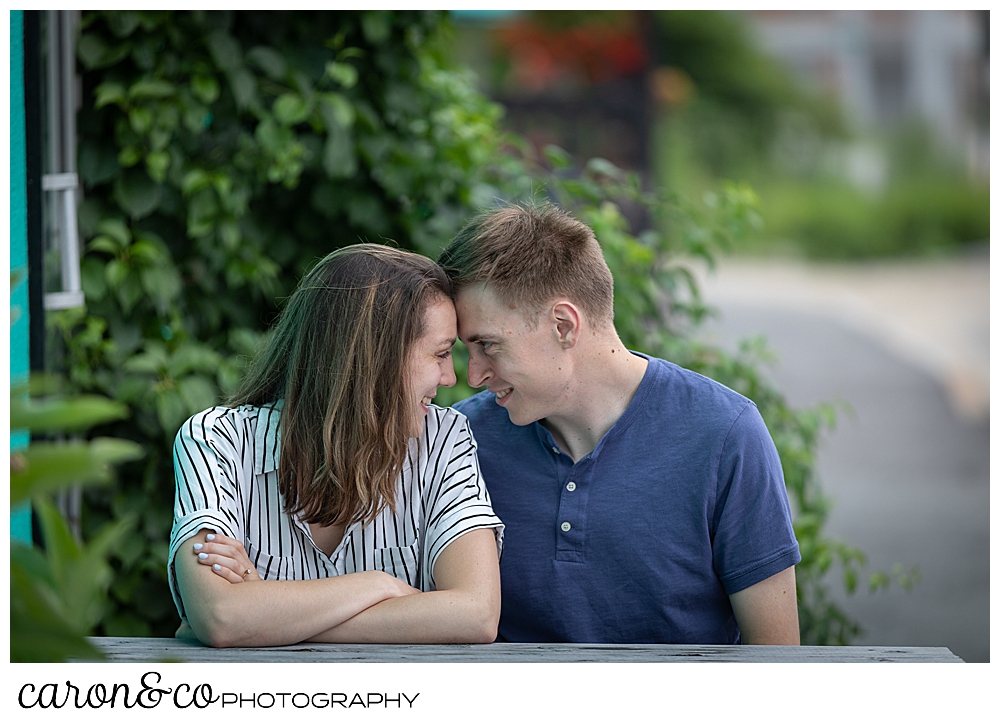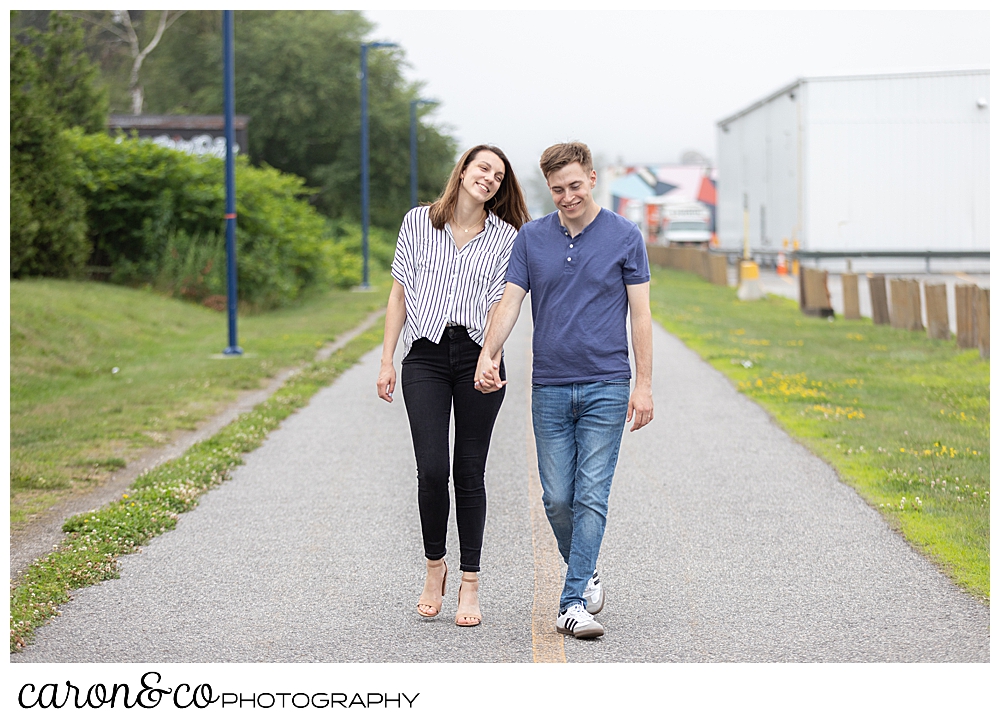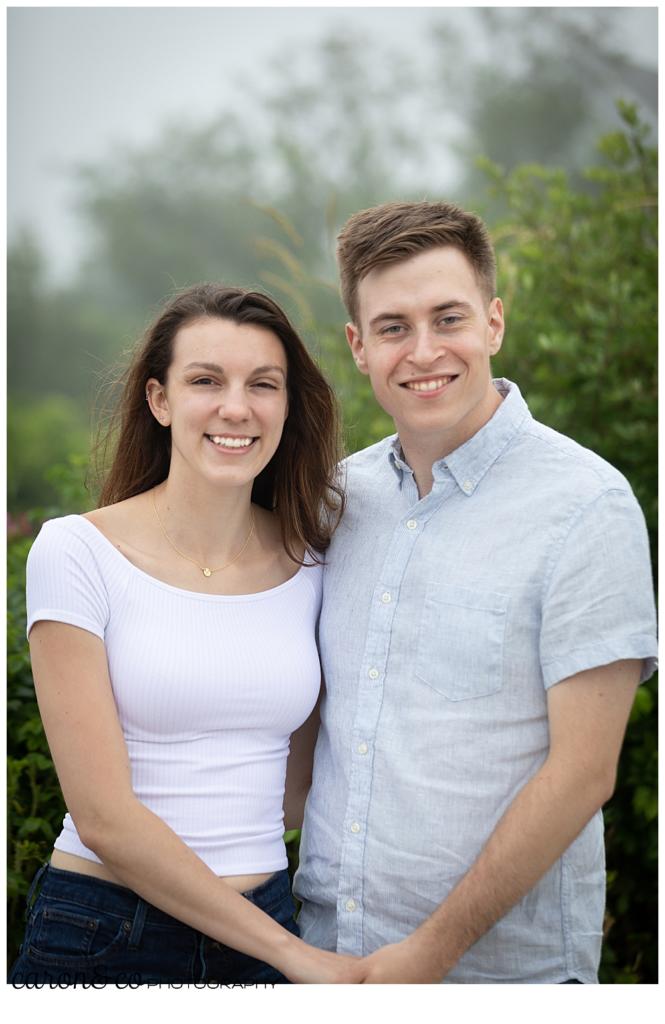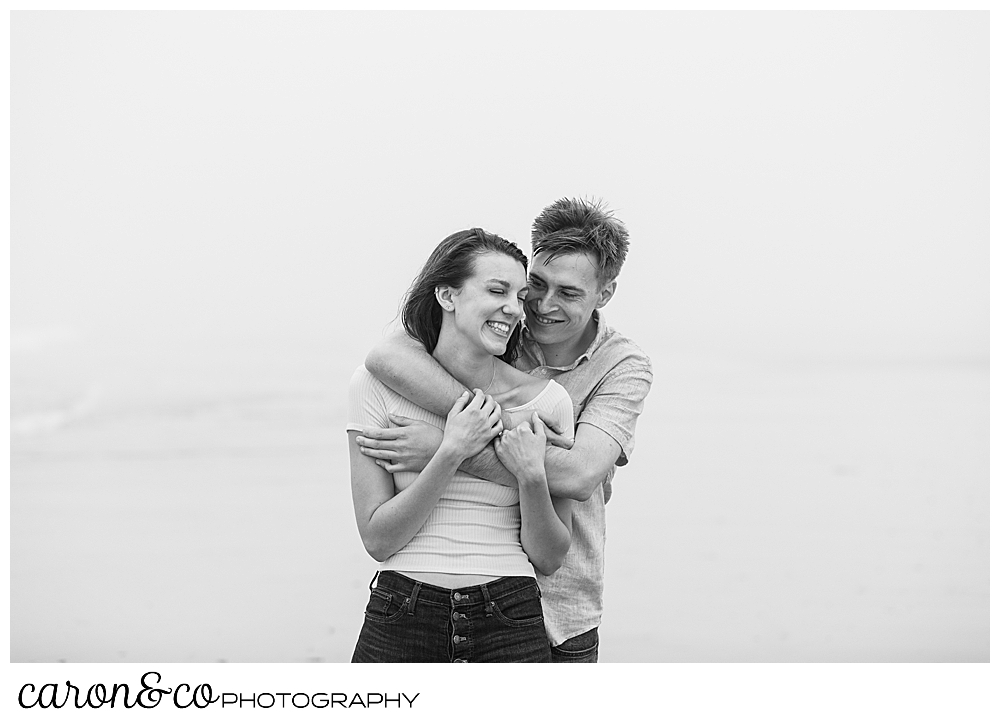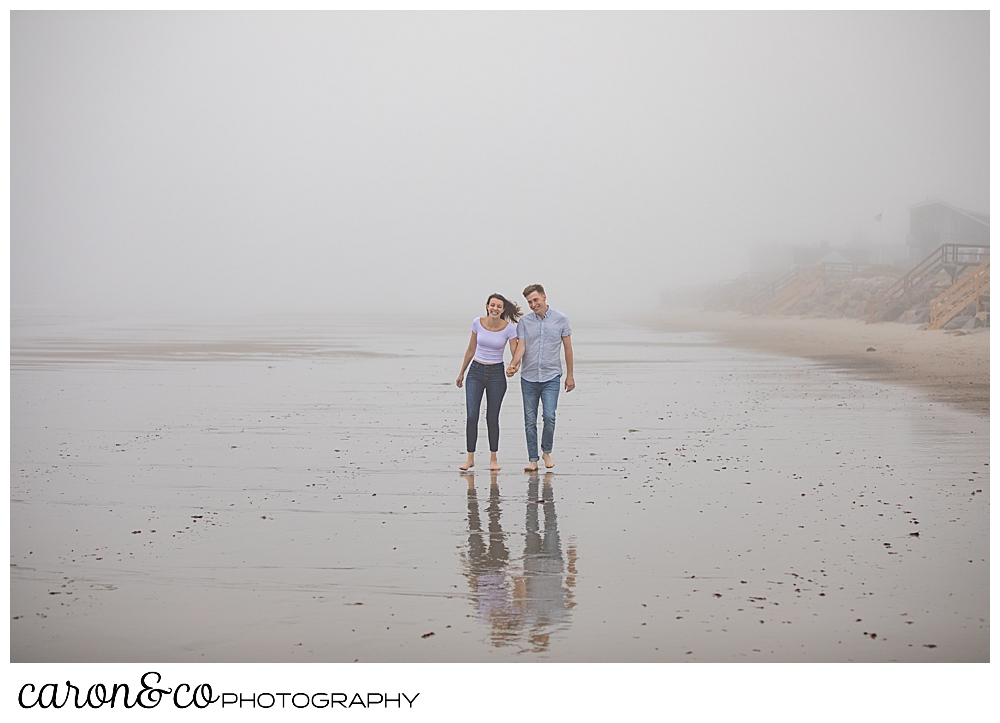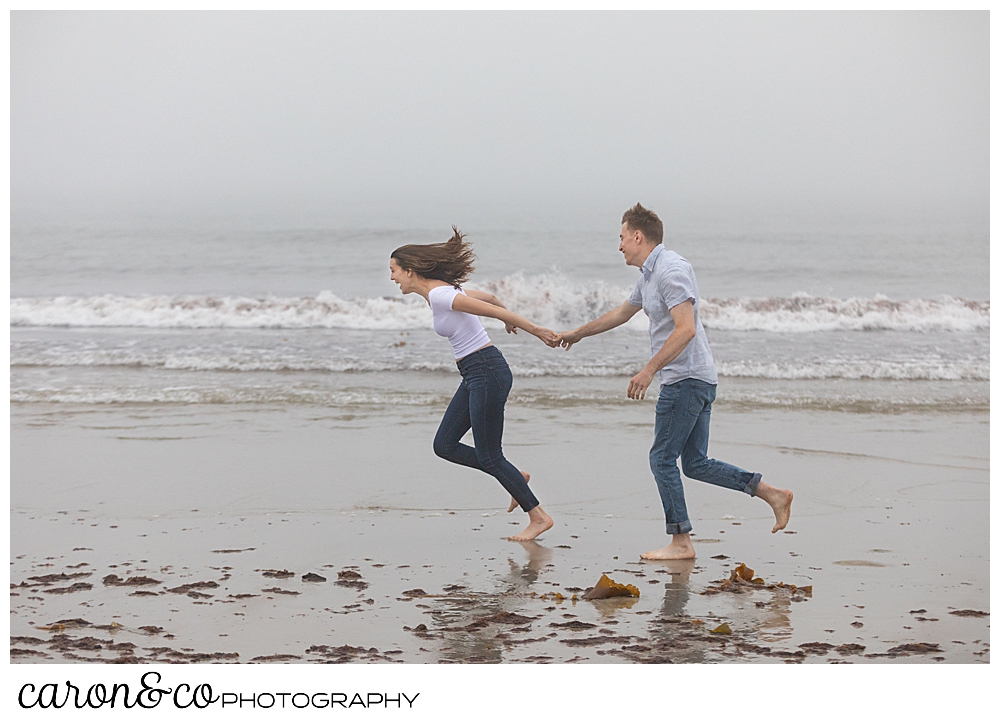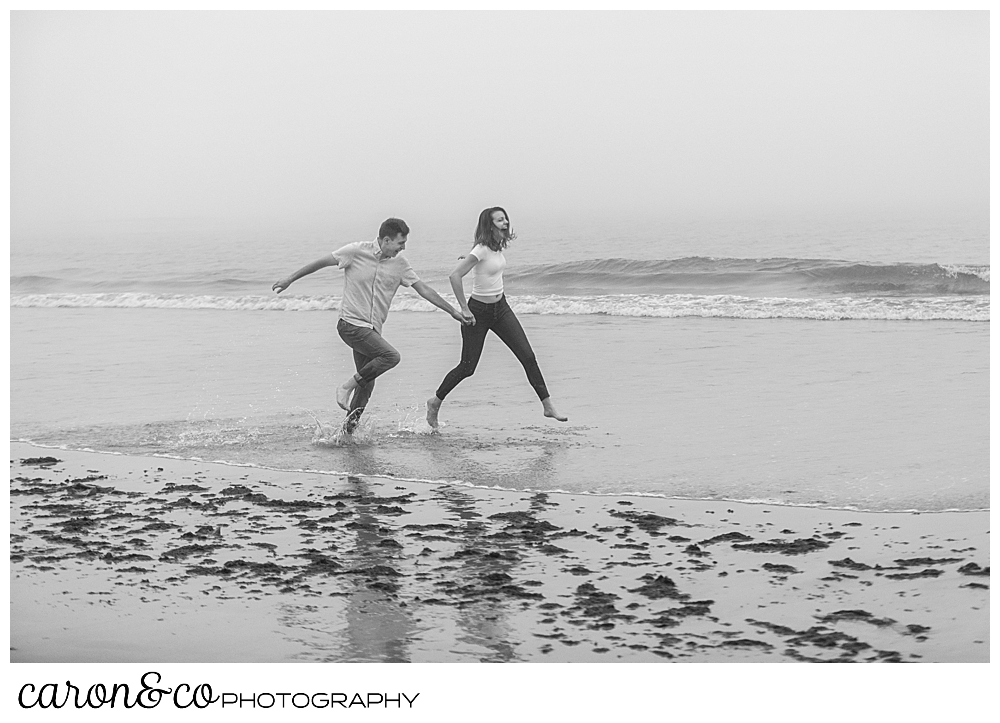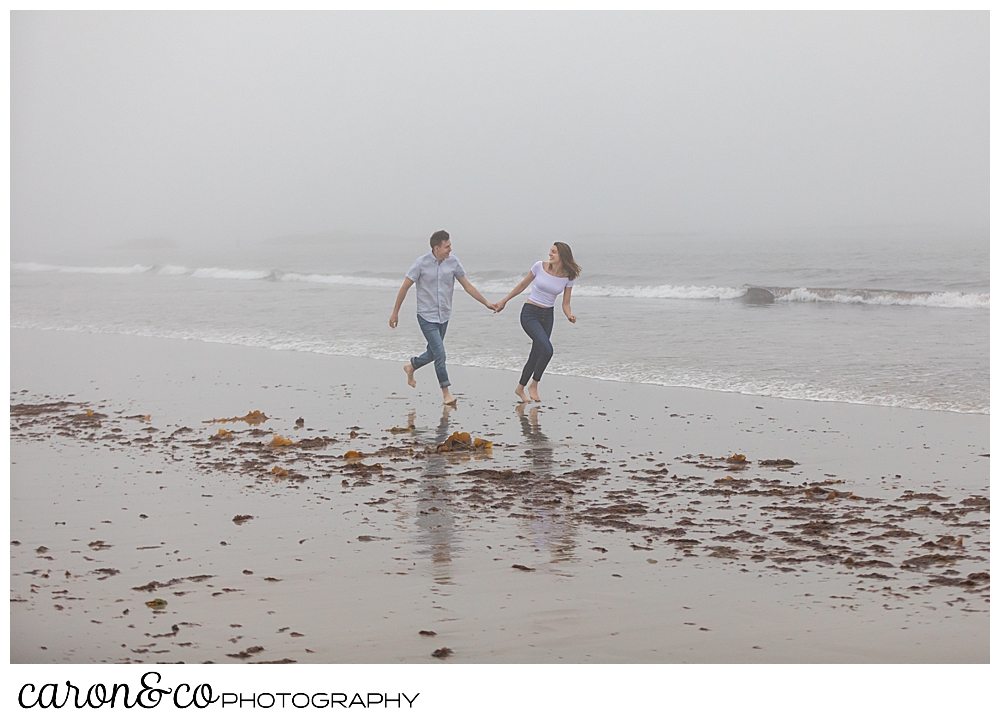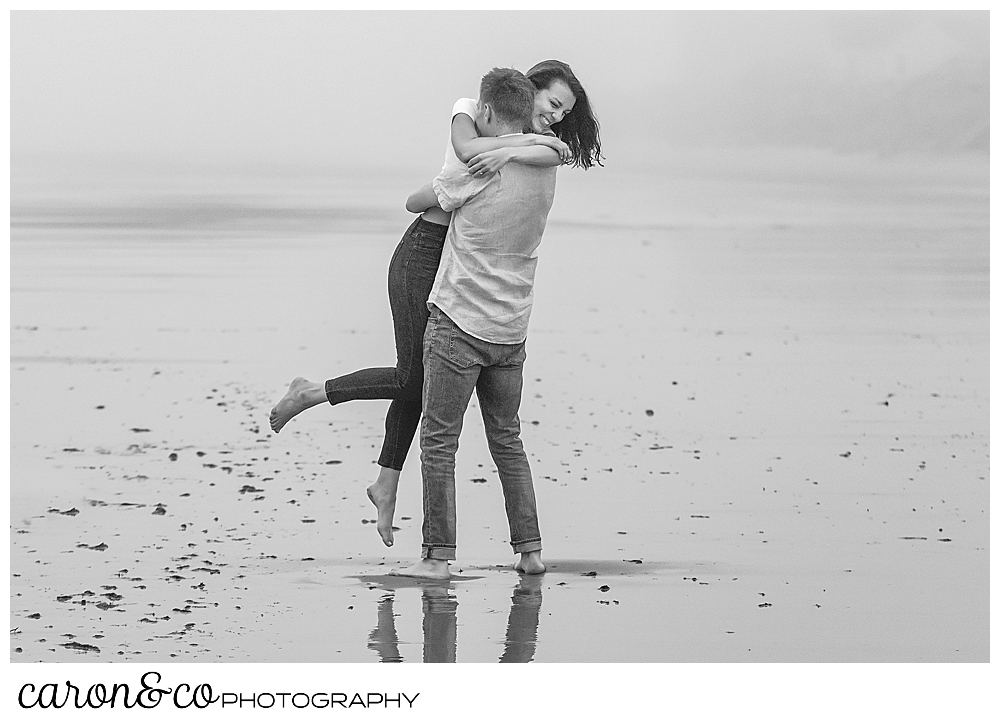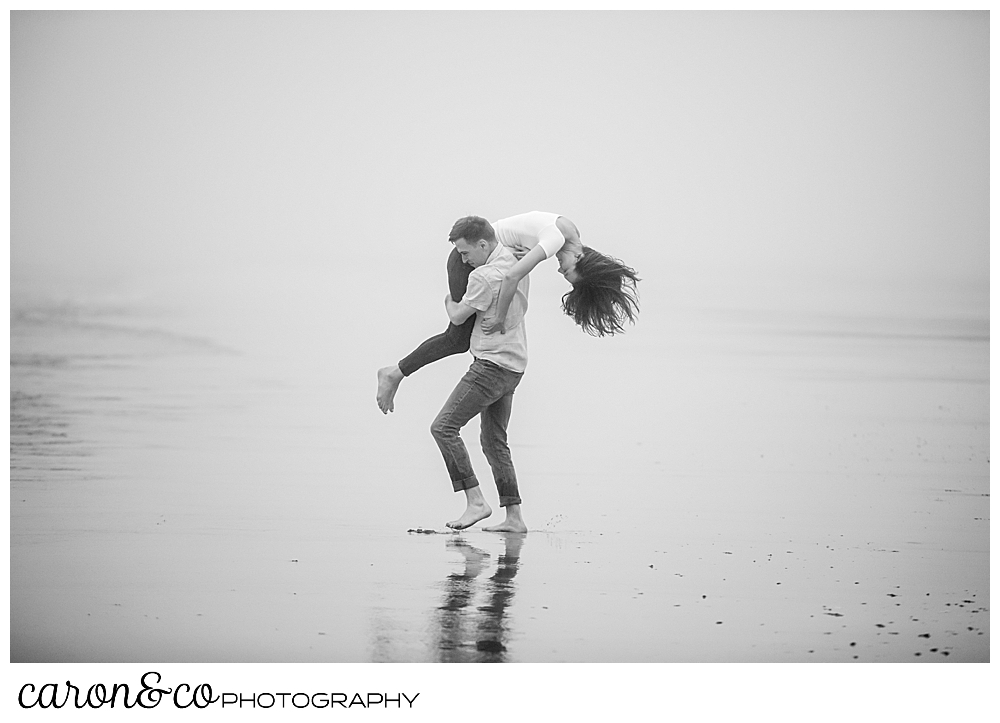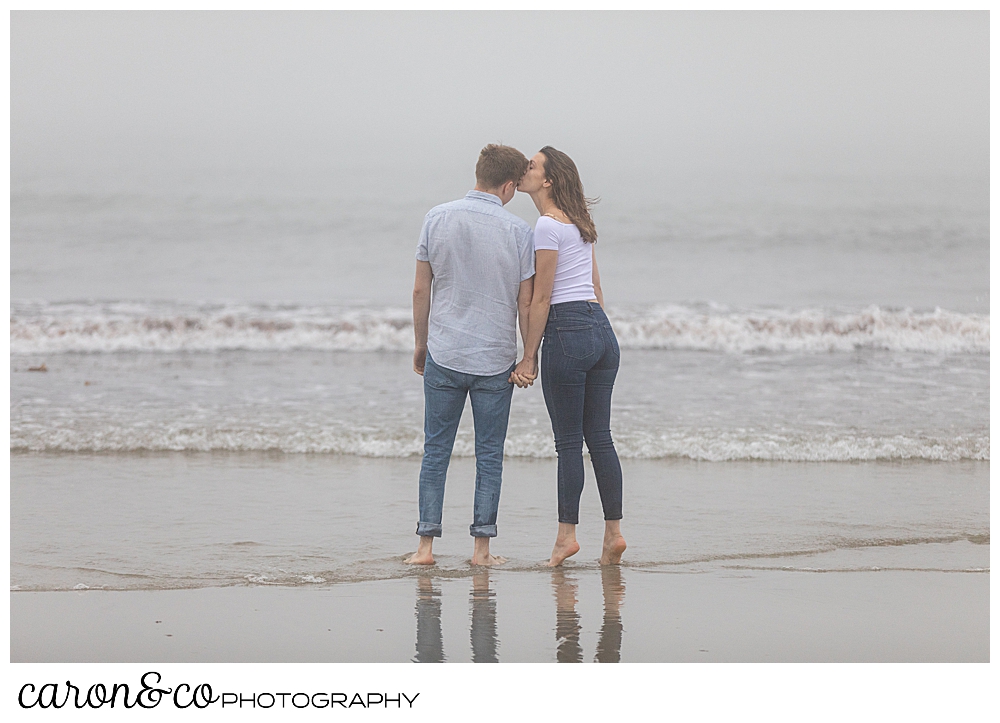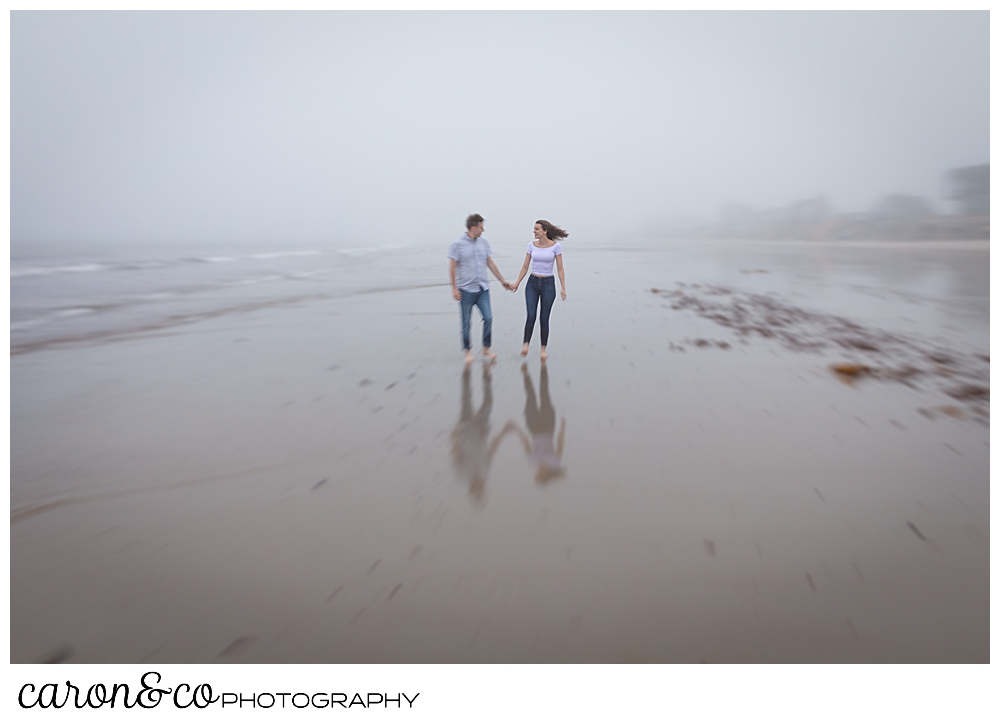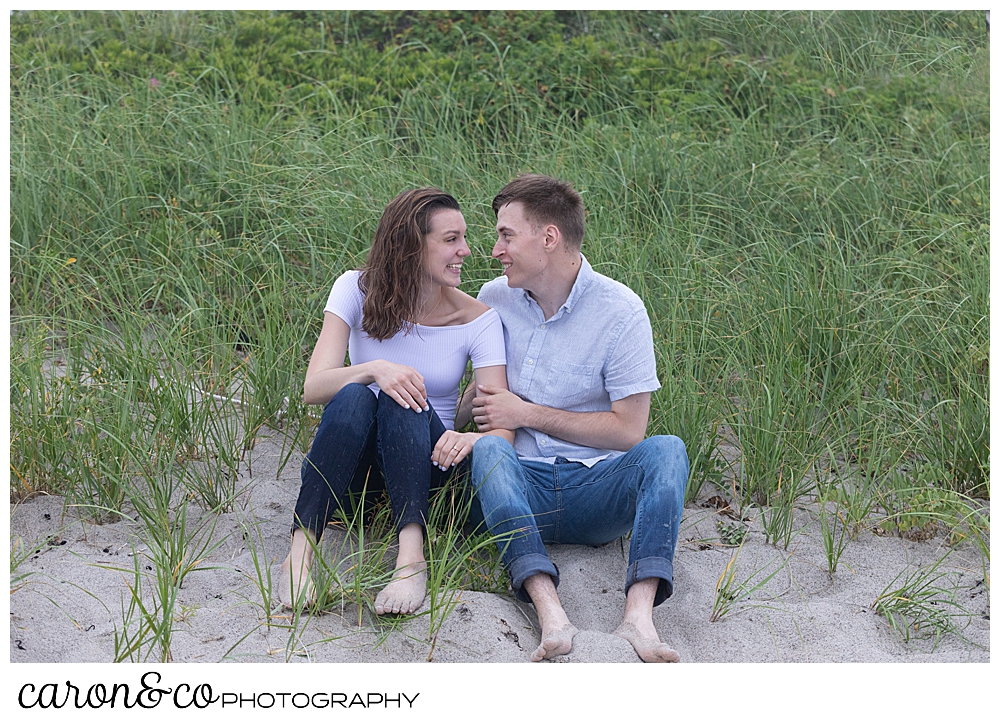 Southern Maine wedding photographers, Russell and Liz Caron (formerly of Russell Caron Wedding Photography), would love to be part of your wedding day. Engagement sessions give us a chance to work together before your special day. The connection we build during an engagement session is invaluable, and super fun! We had such a great time during our dreamy Maine engagement, imagine yourself doing the same! For more information, please contact us right away!