Scarborough Maine Wedding | Scarborough Maine Wedding Photography
Susan and Richard, what an incredible wedding day! First of all, every single detail was thoughtfully planned. From getting ready and first look at Inn by the Sea, to a Maine Limousine Service Bentley getaway car, to the clear-roofed tent at your backyard reception. Your intimate Scarborough, Maine wedding was one we'll never forget.
Secondly, you two are so obviously in love. It shows with every look, gesture, and touch between you. You both radiate a love and joy that is quite beautiful to witness. And the best part is that it shows in the photos! Just take a look at the first look photos, or the ceremony or first dance images!
Lastly, your blended family compliments you all so wonderfully. The fun, the laughter, the banter, the love, everyone shares is all an extension of the two of you.
Thank you so much for giving us the opportunity to capture your stunning wedding. Enjoy looking through some of our favorites from the day!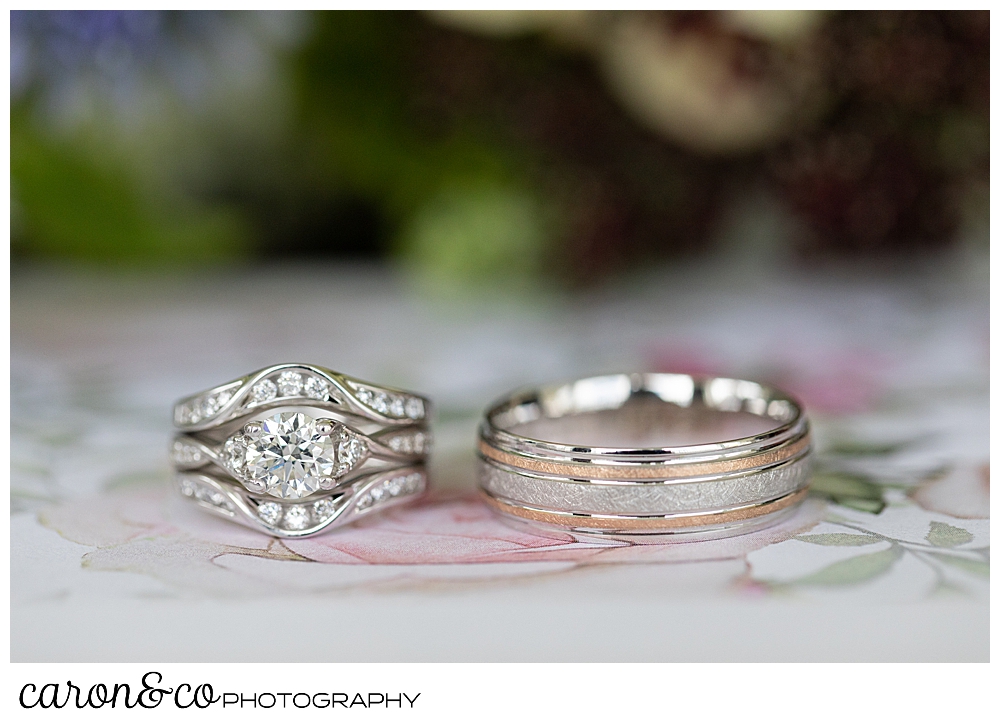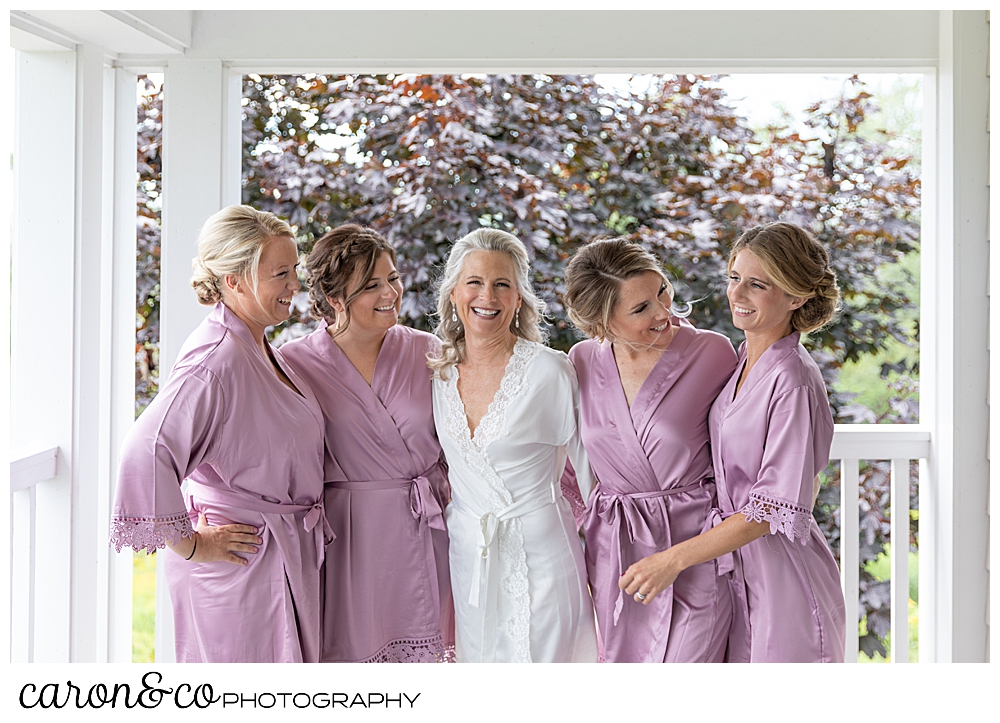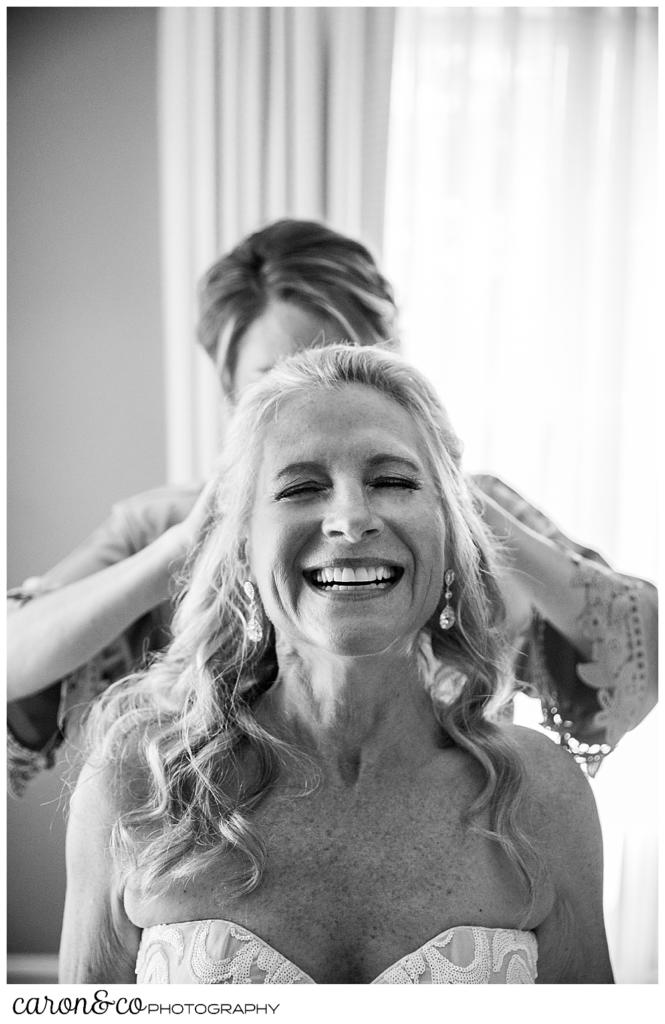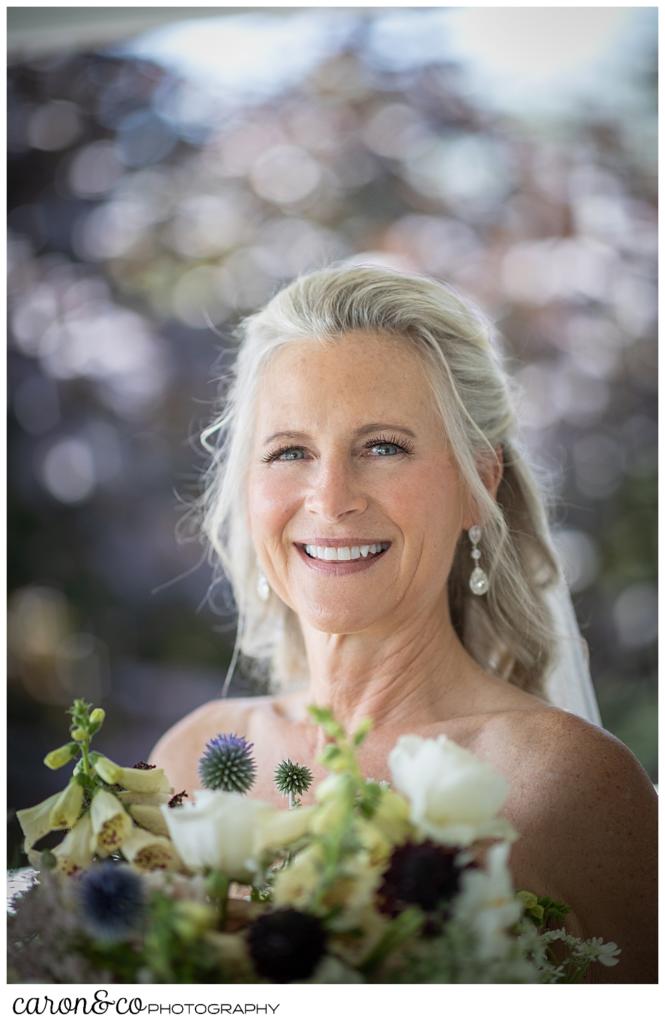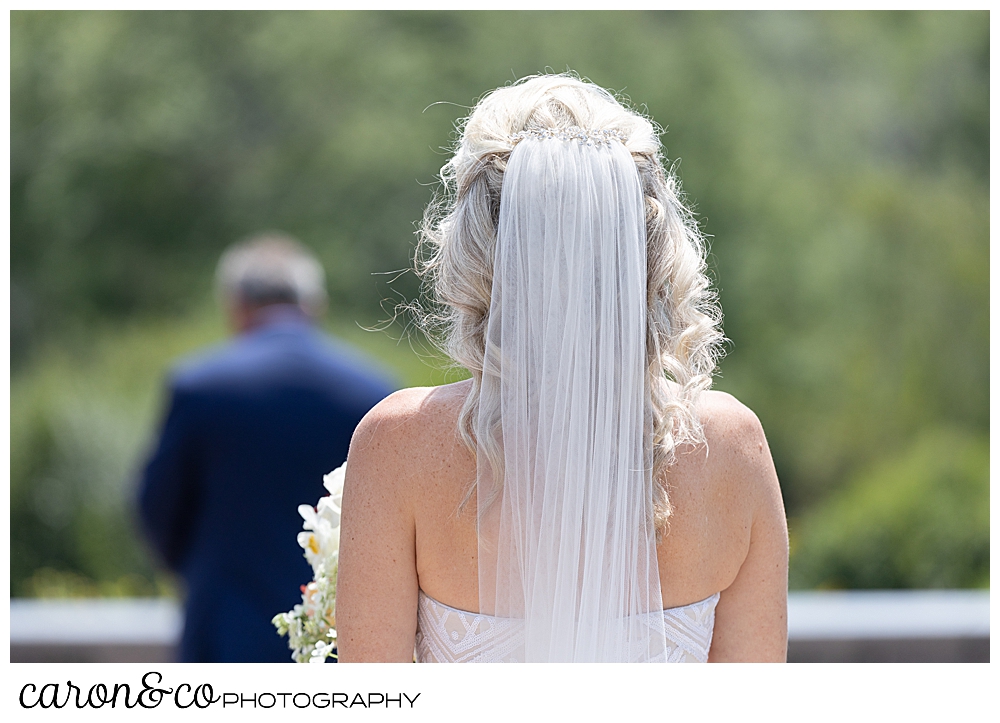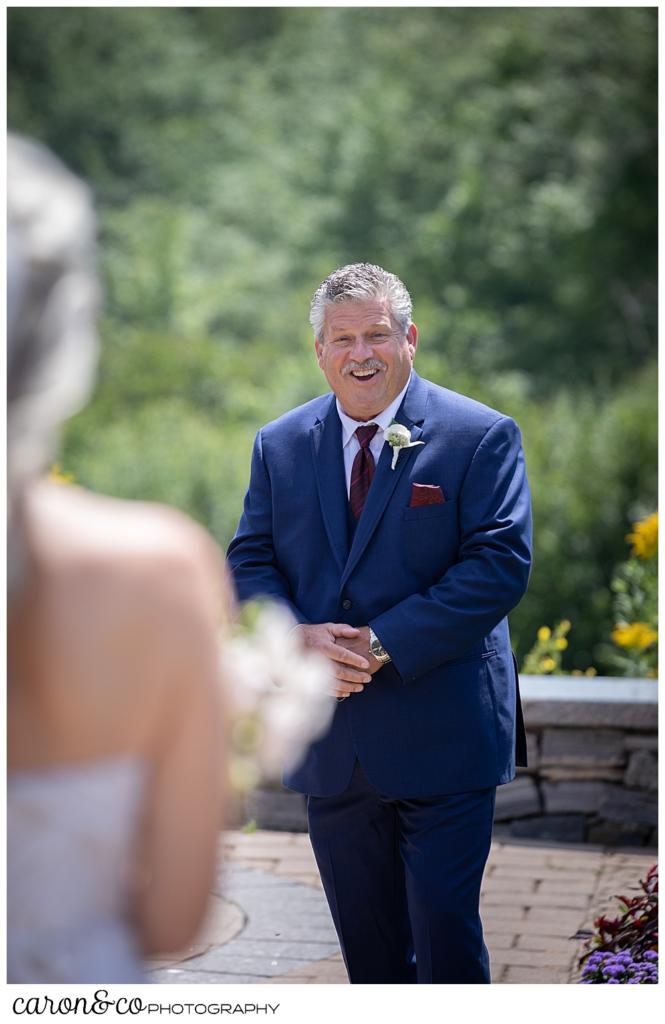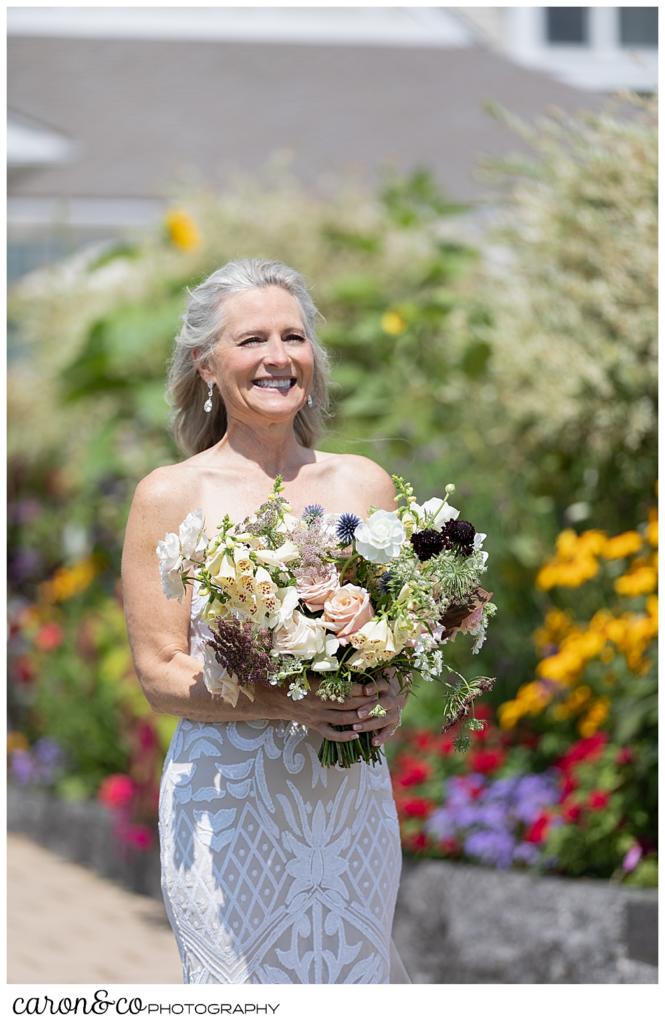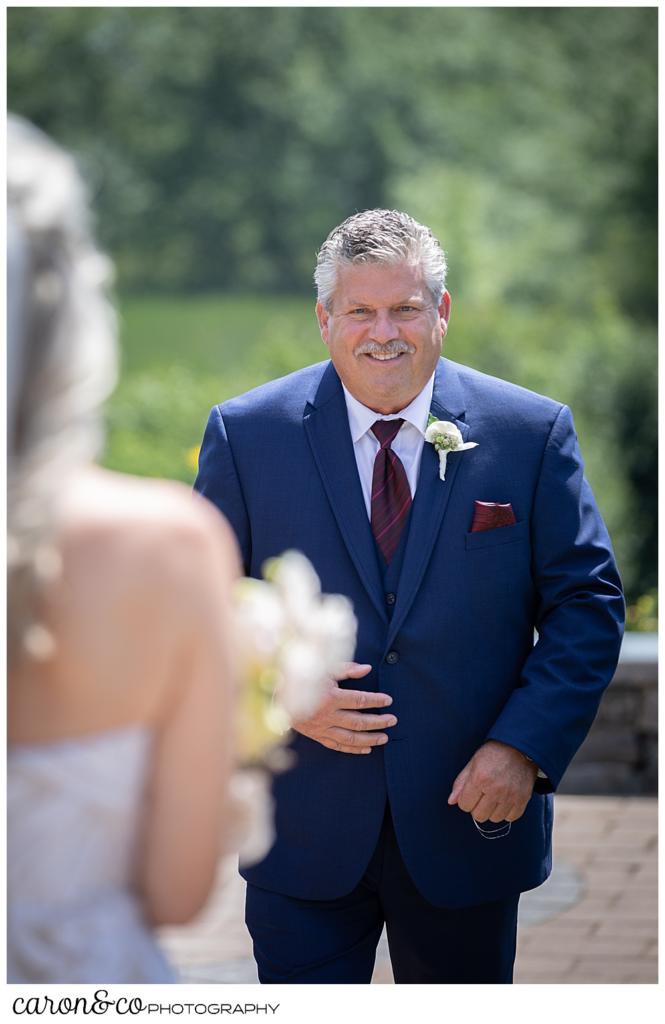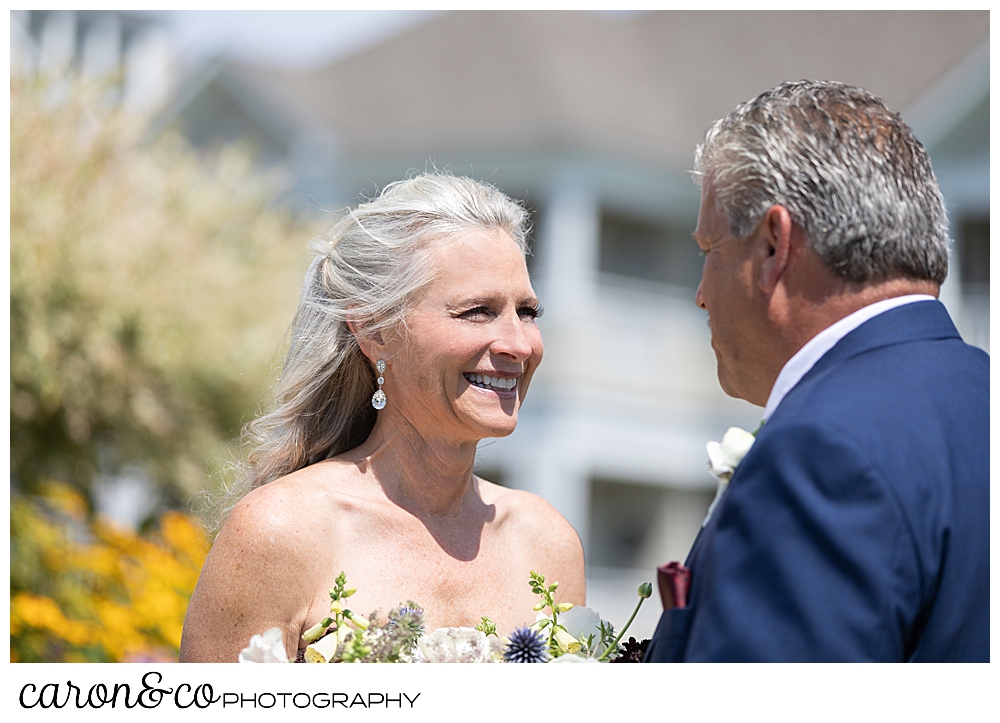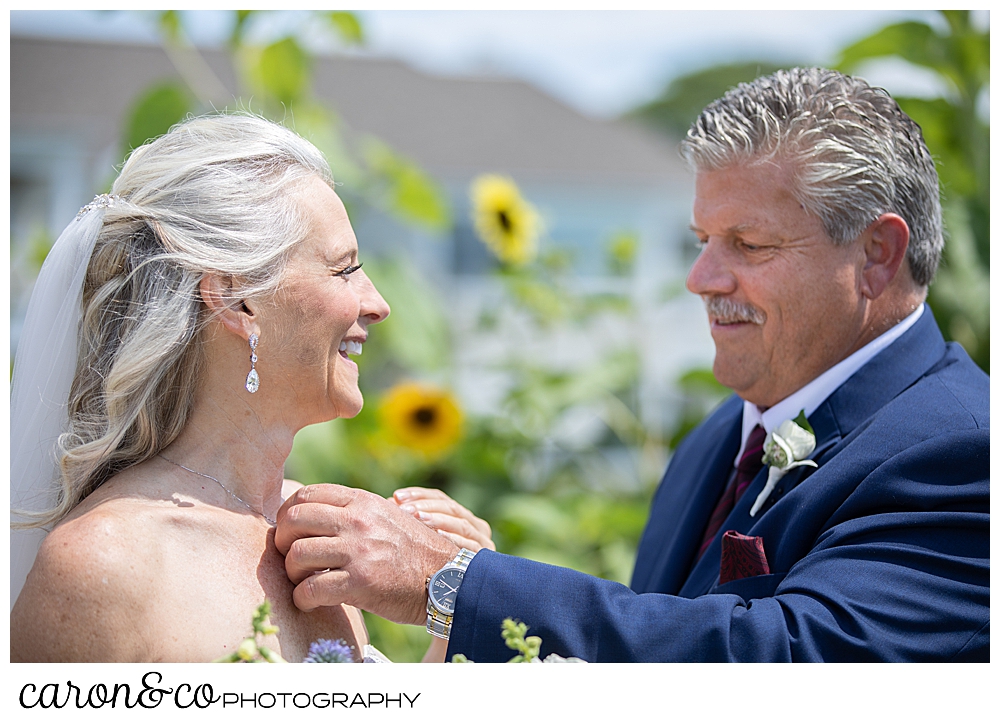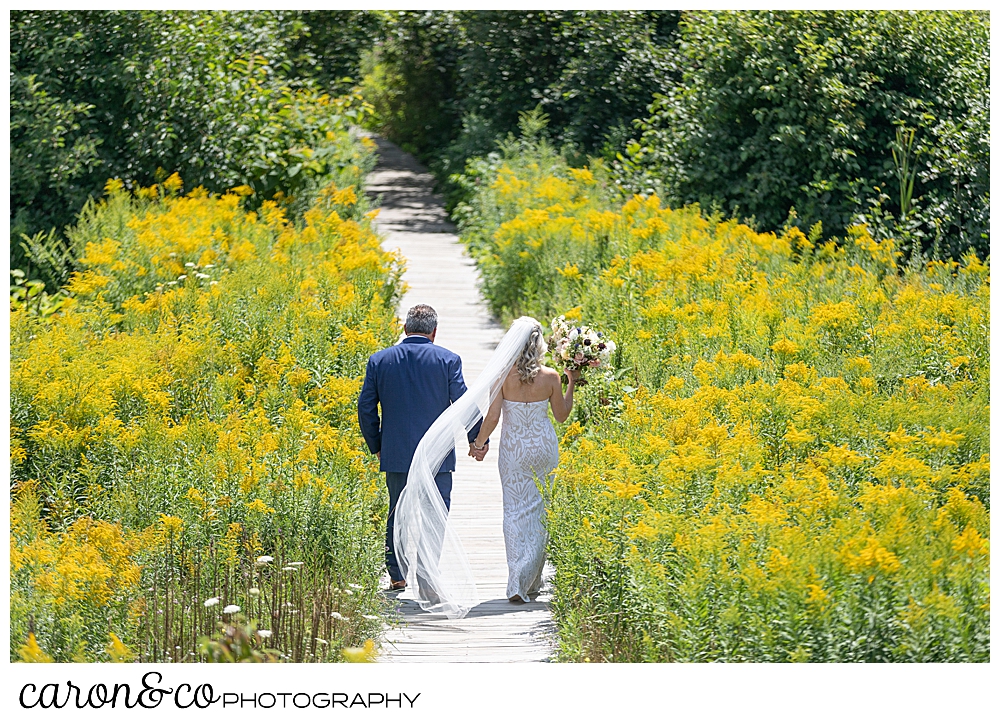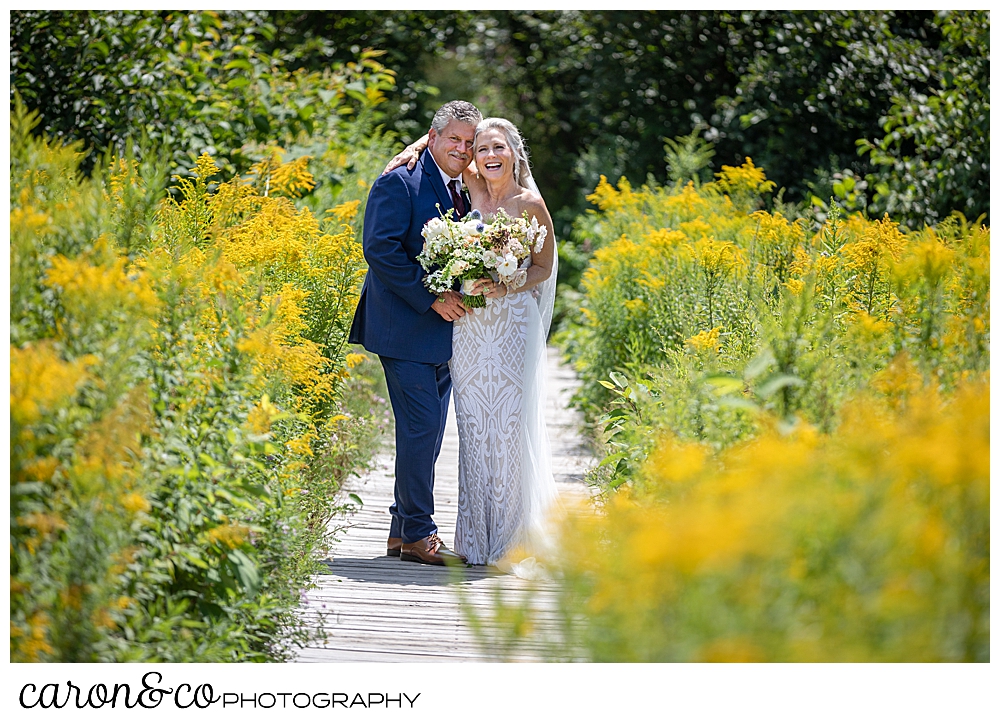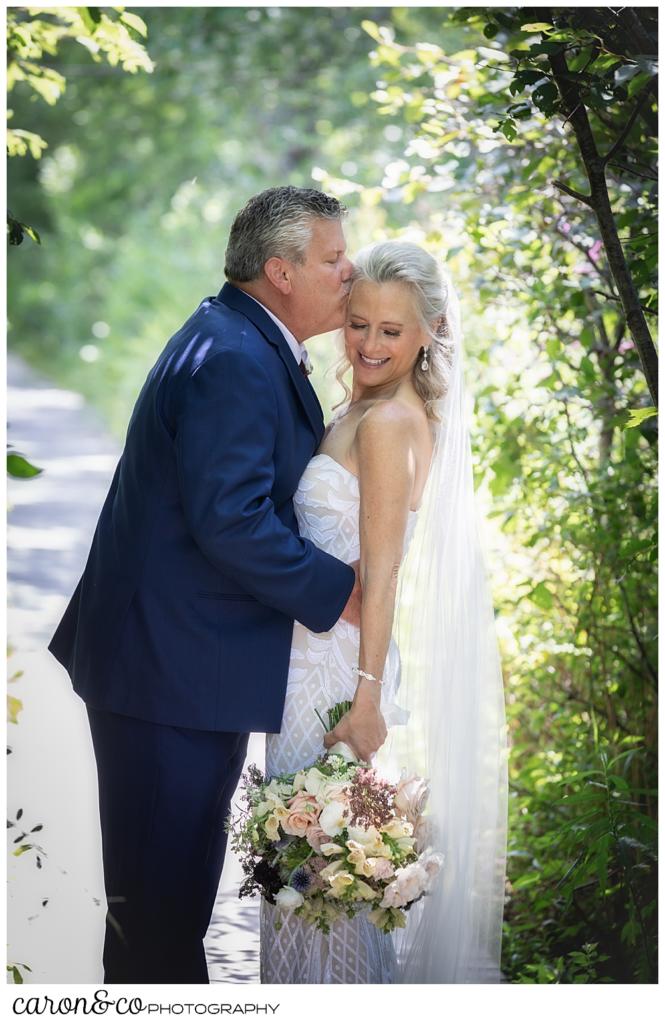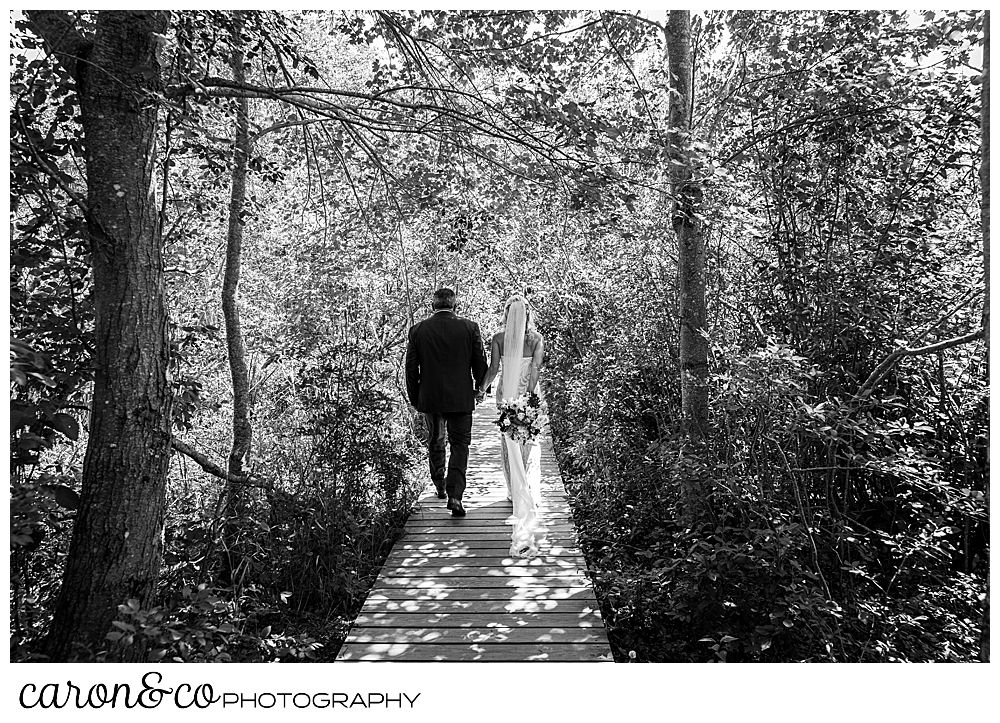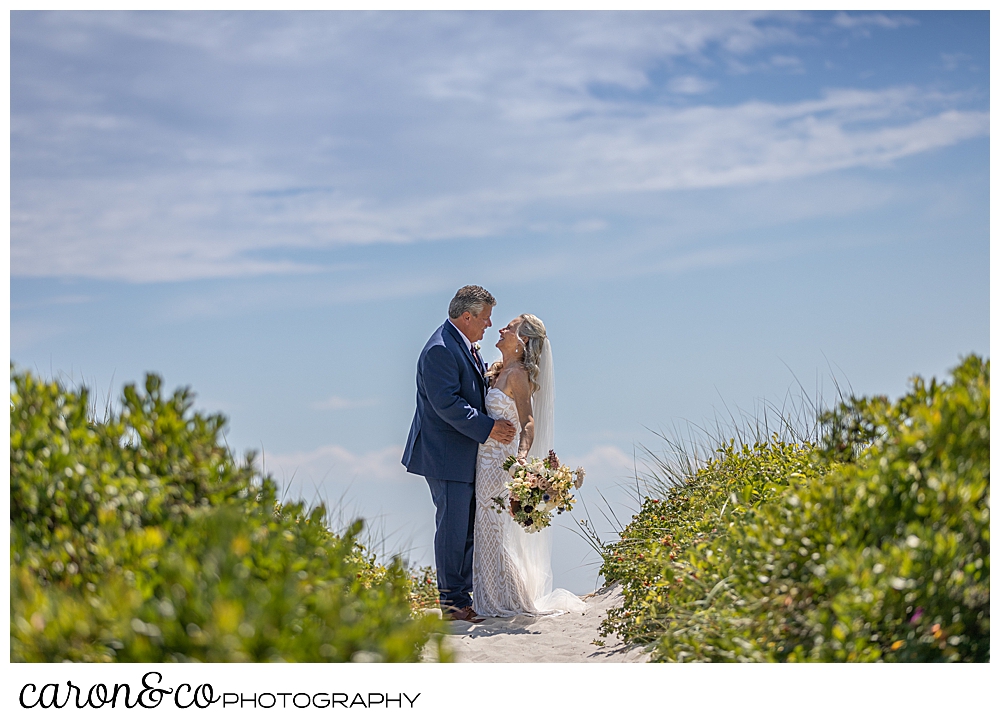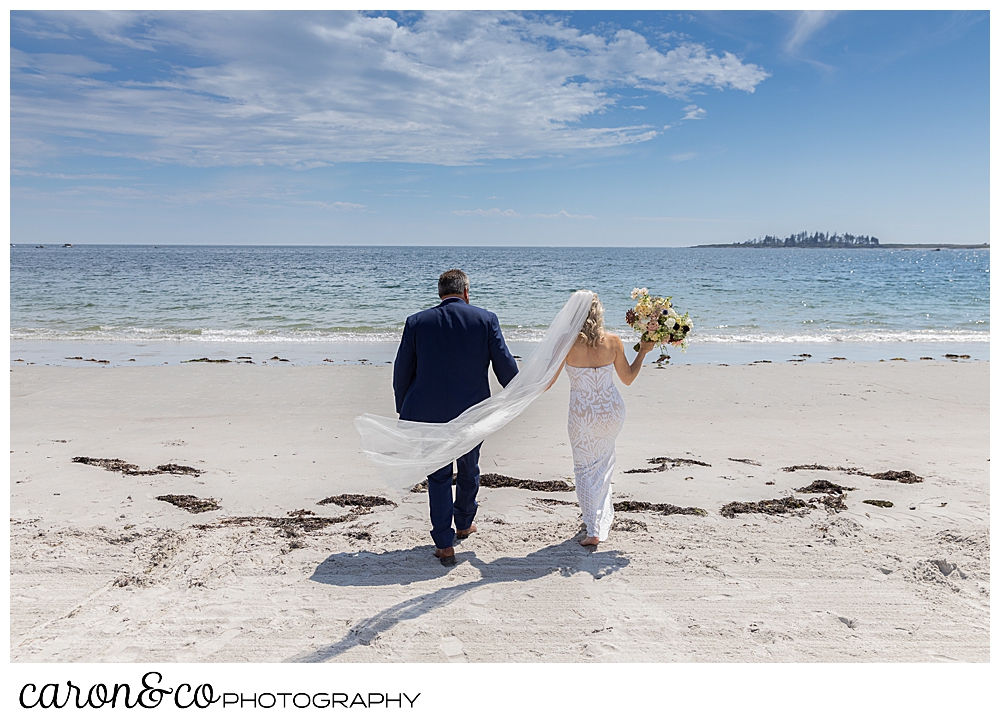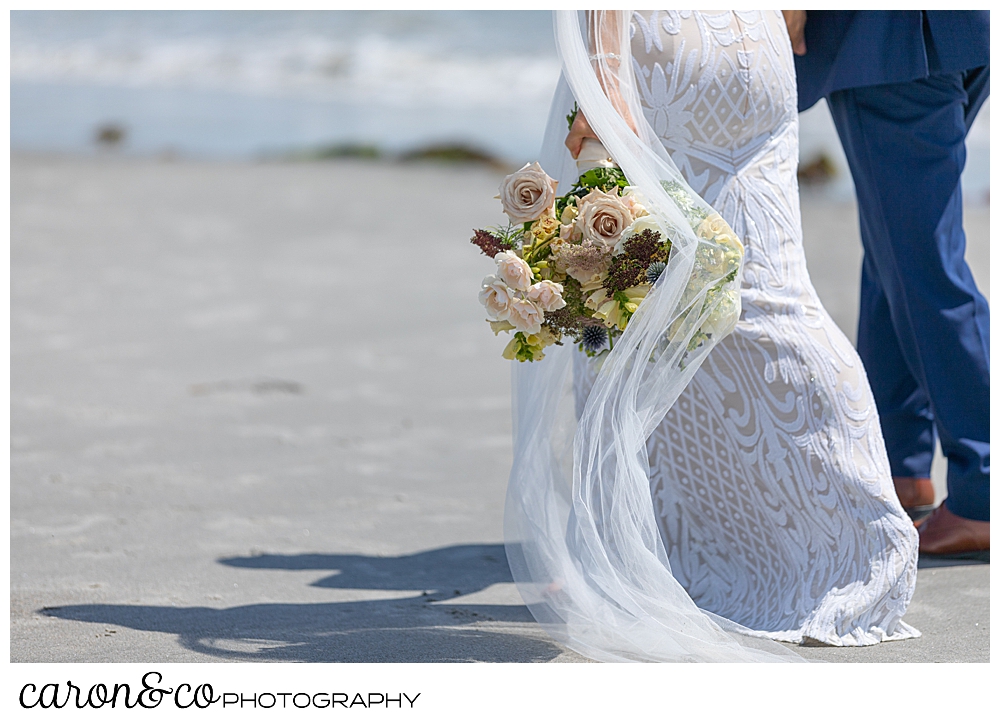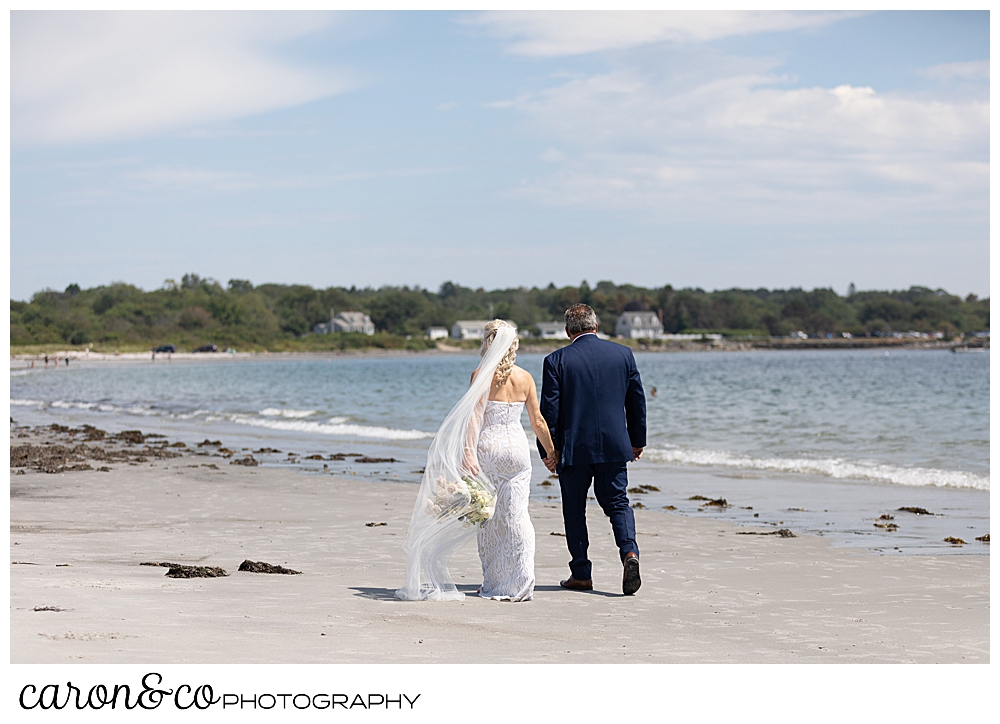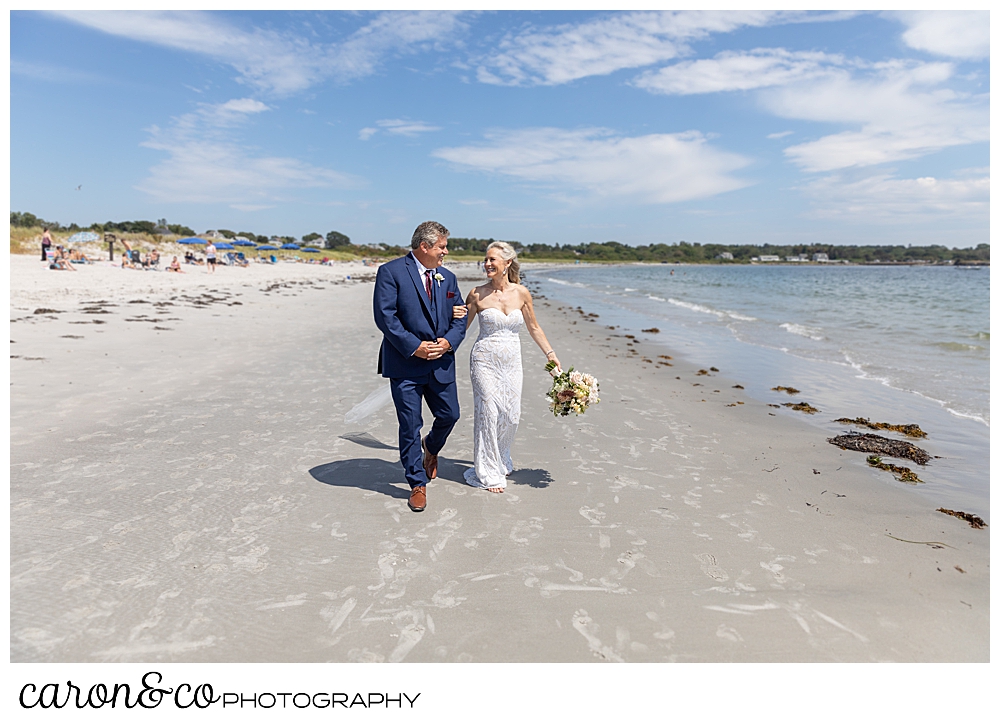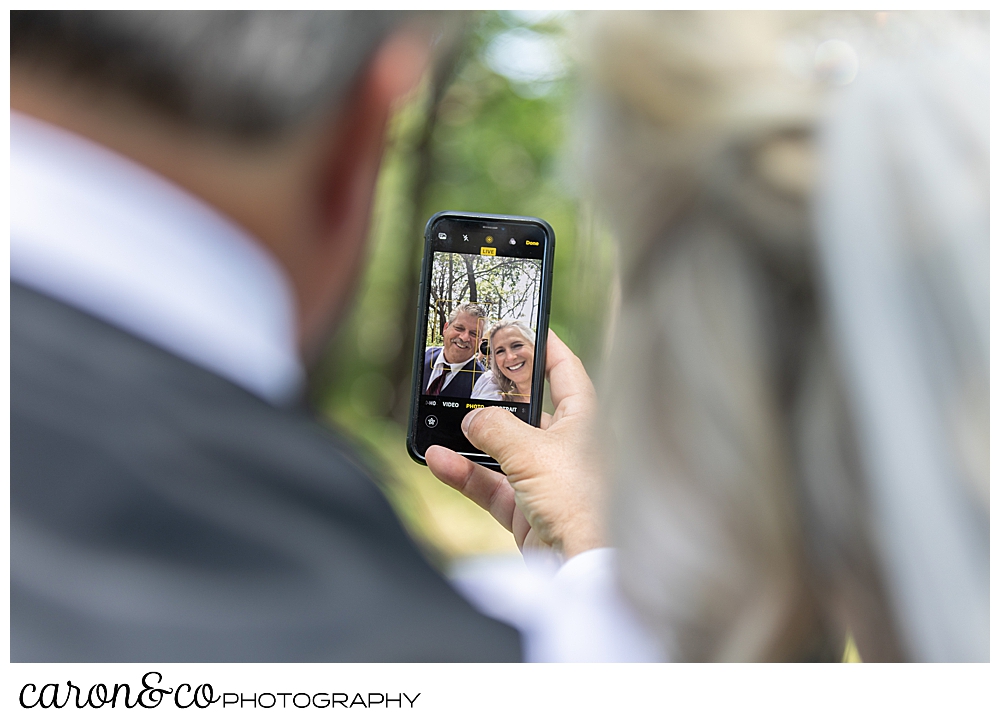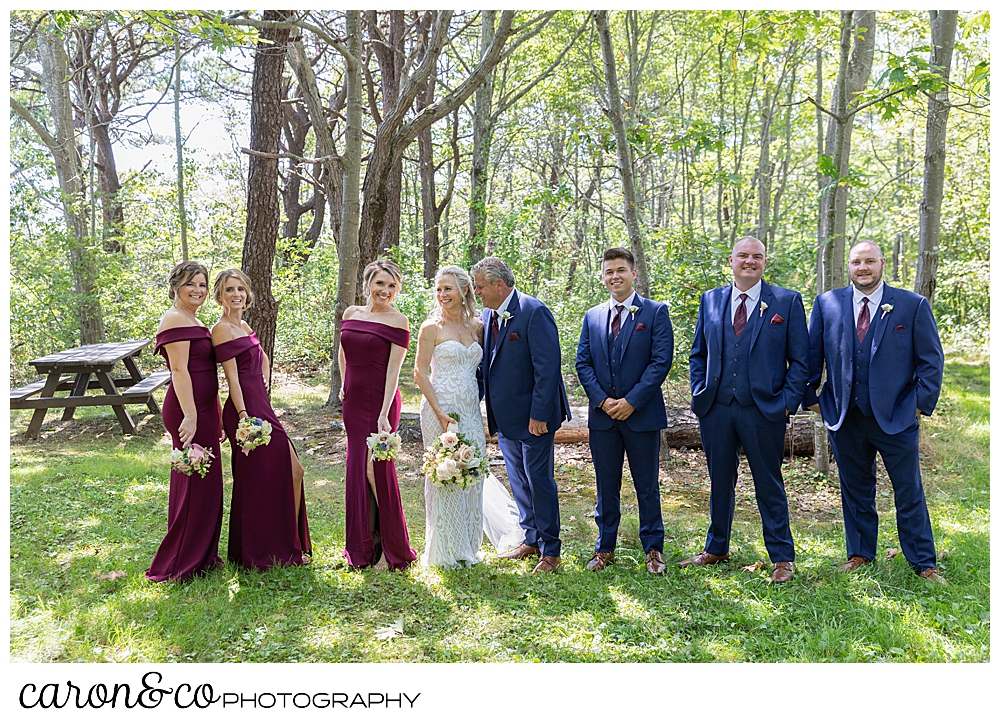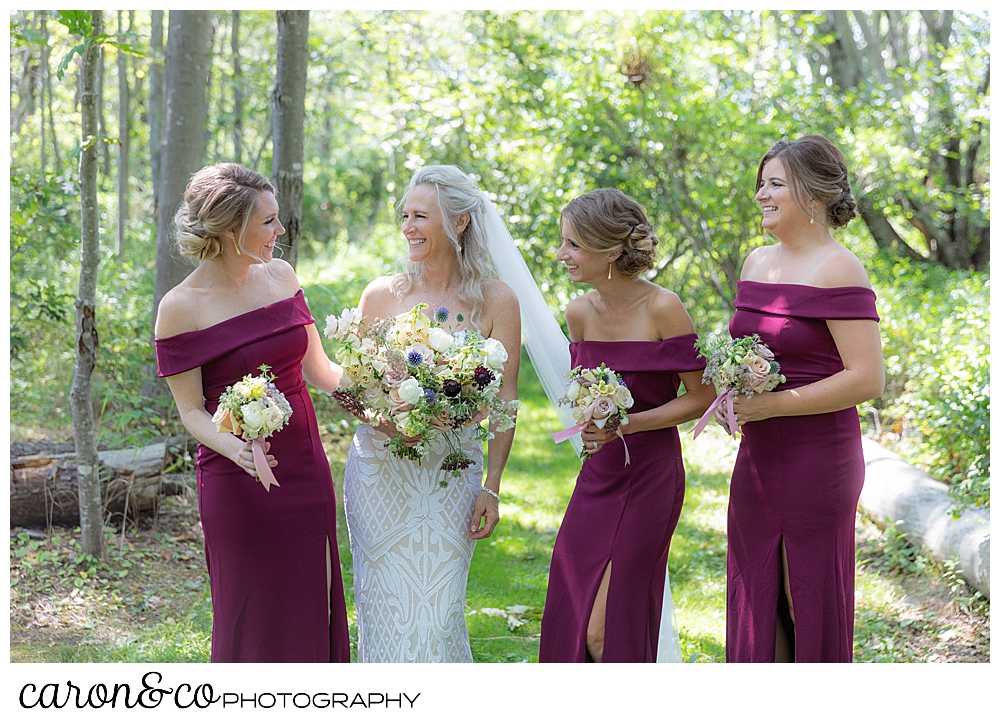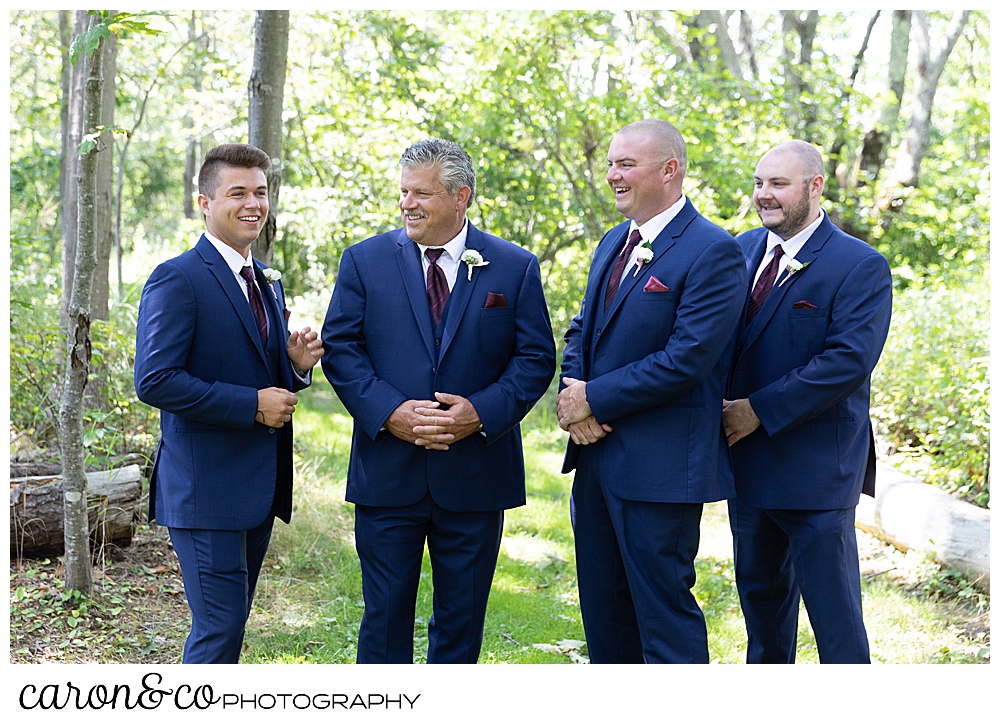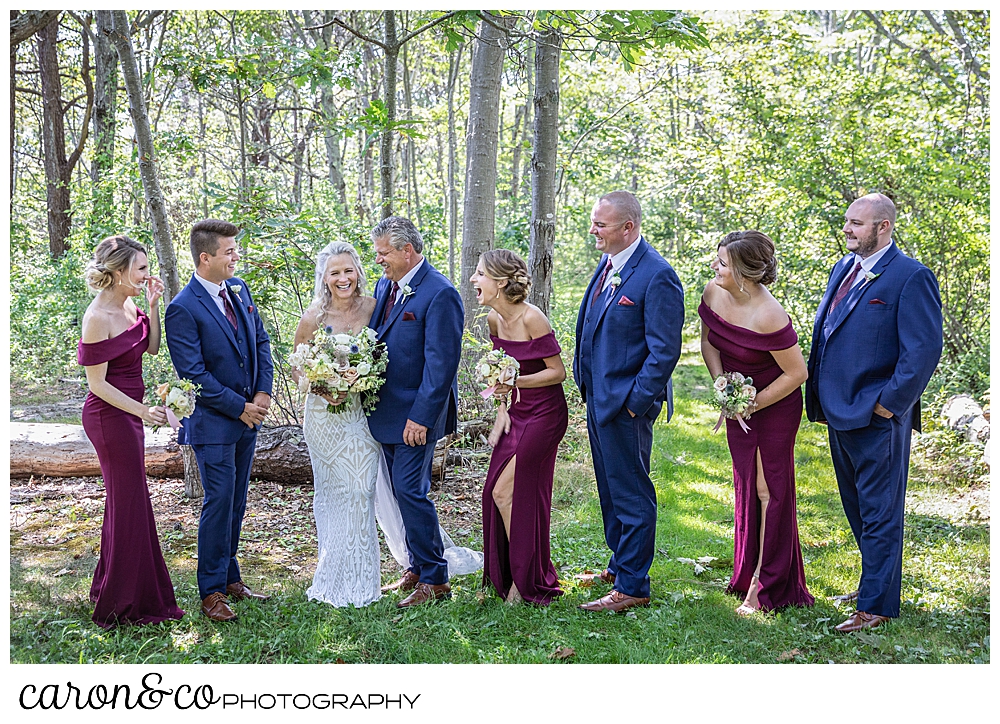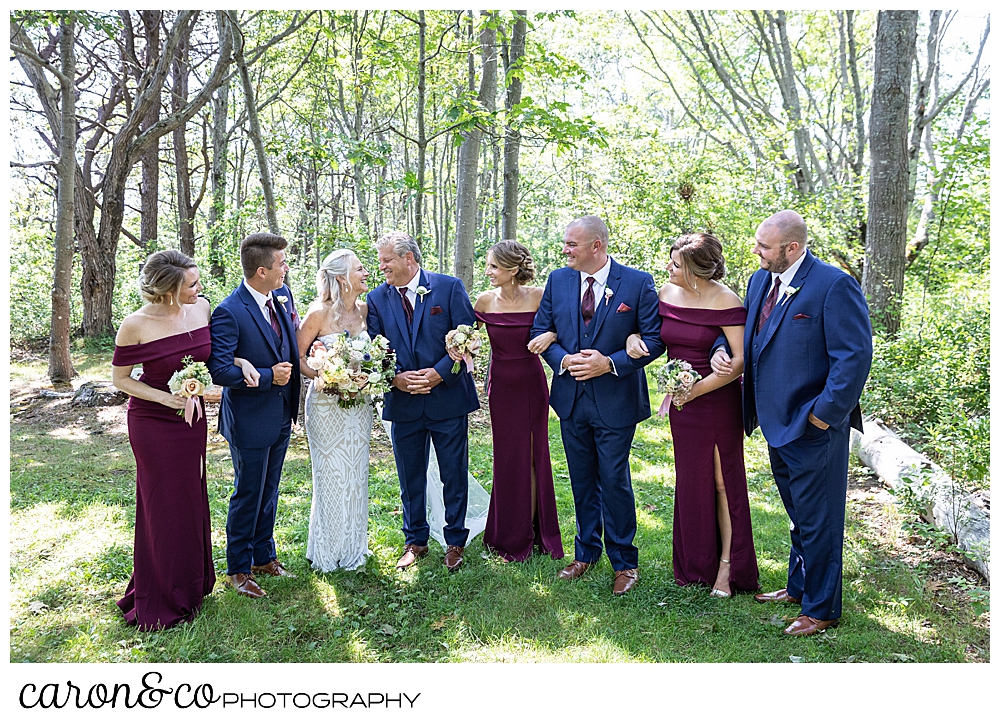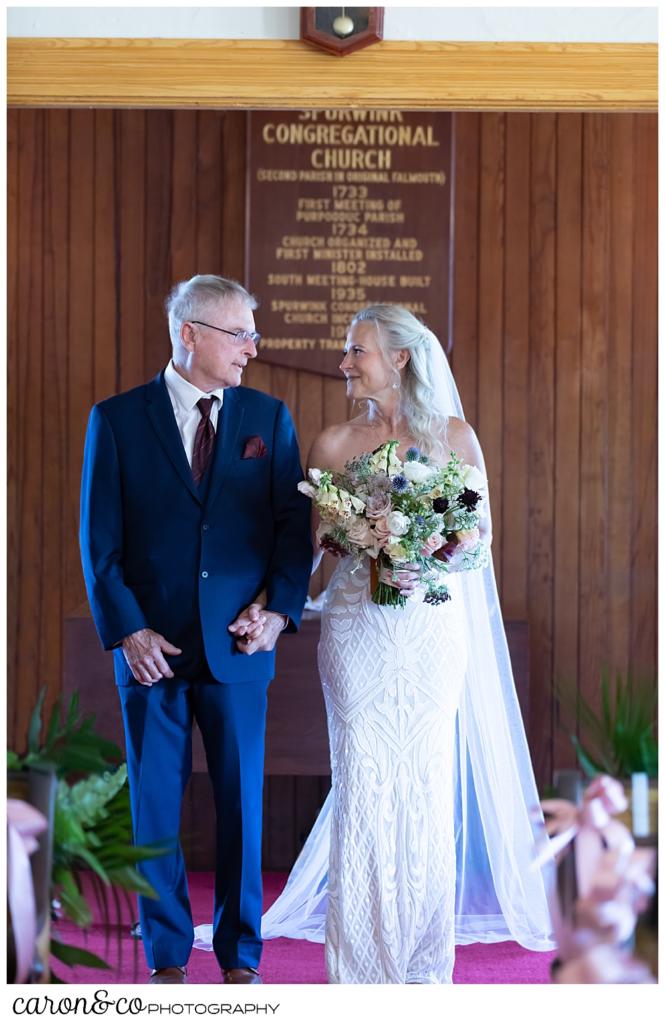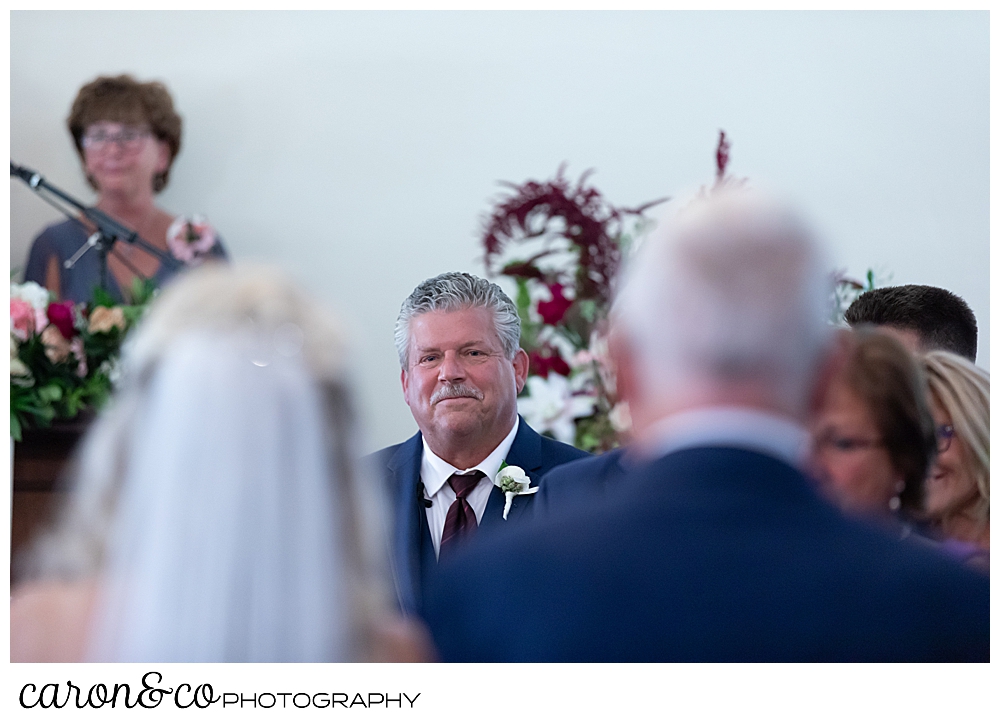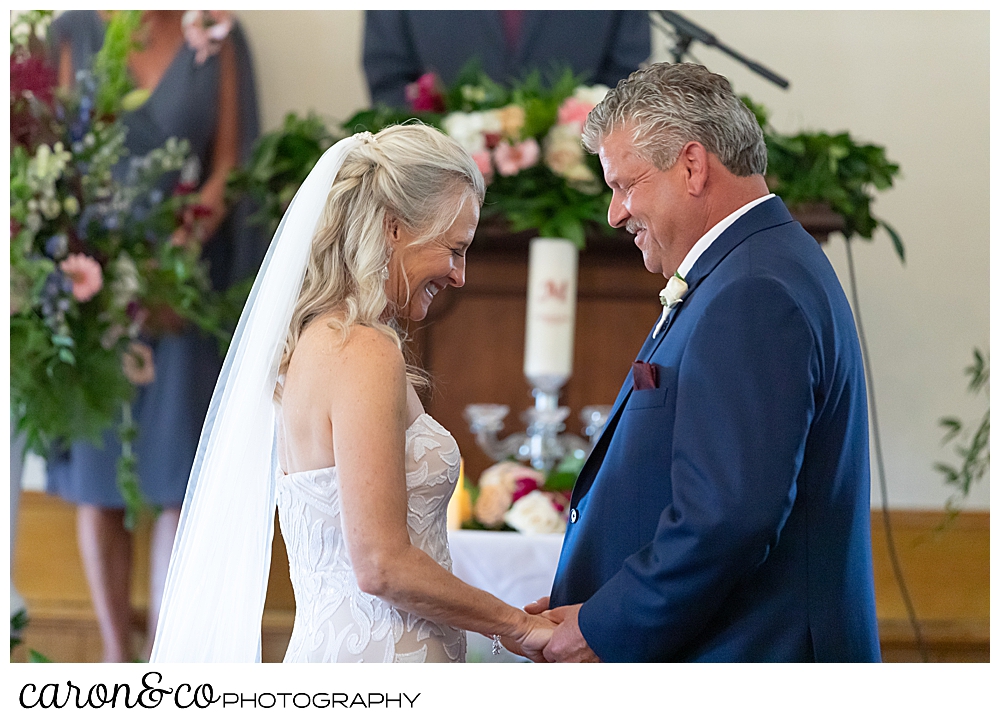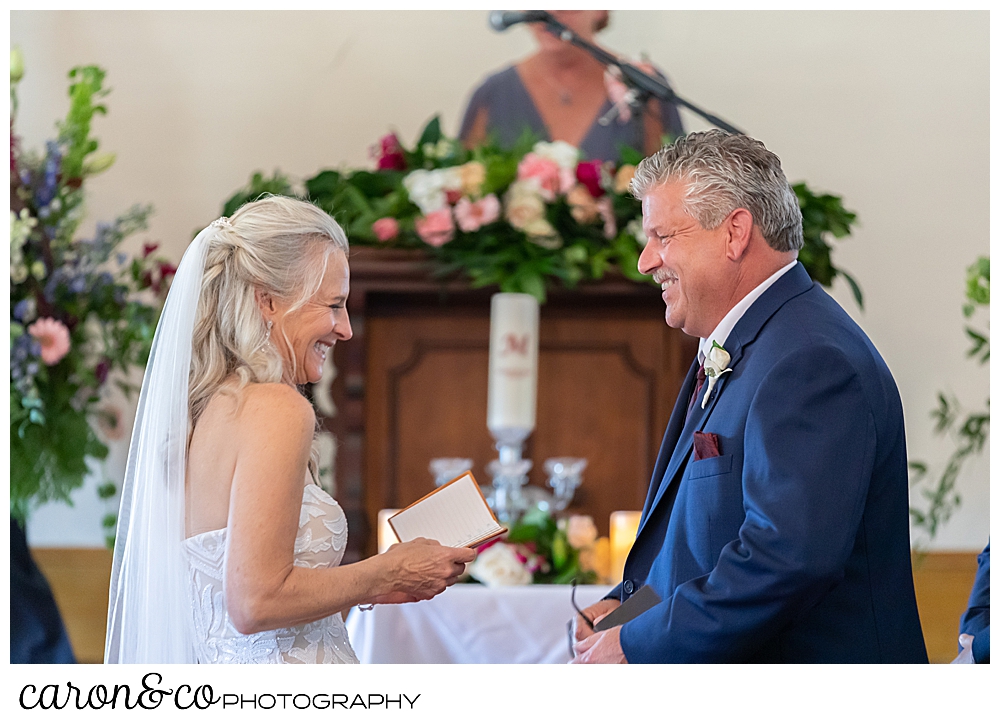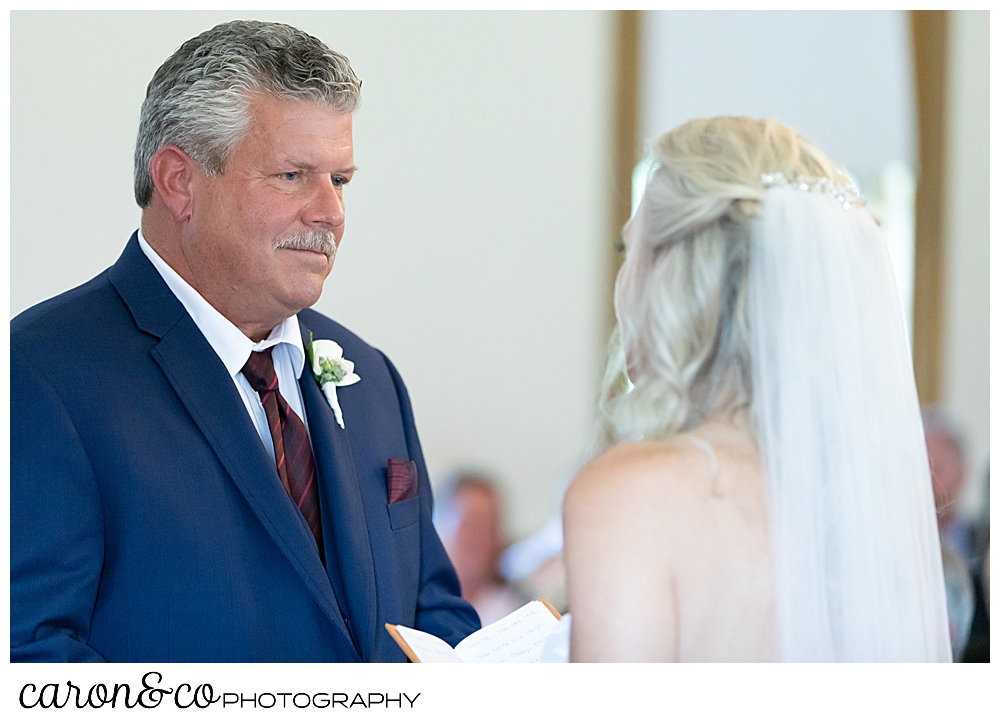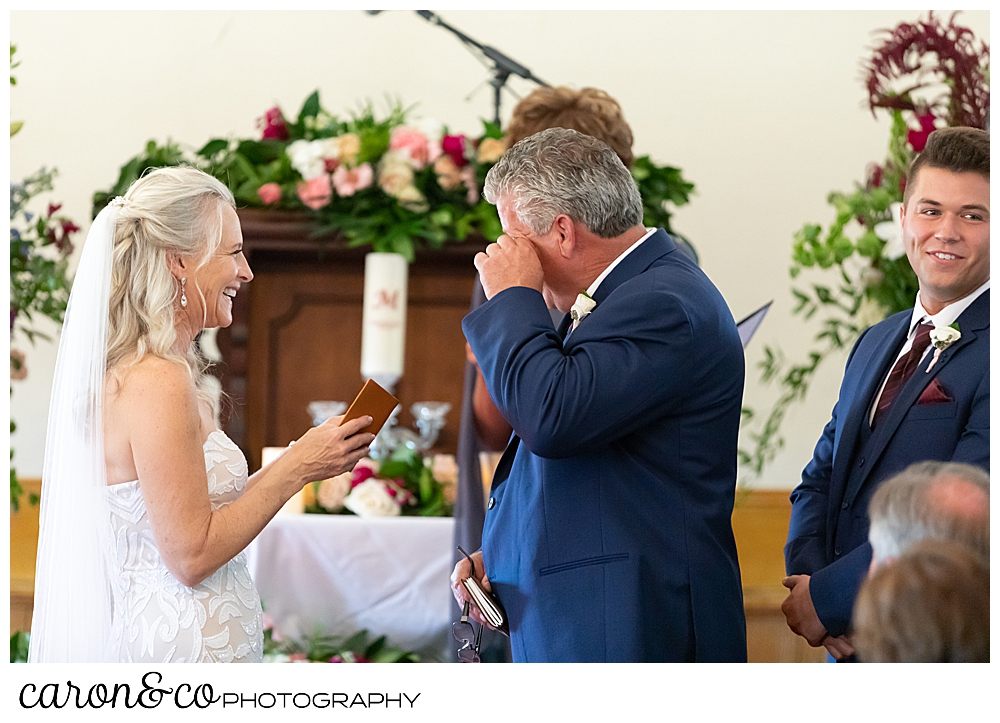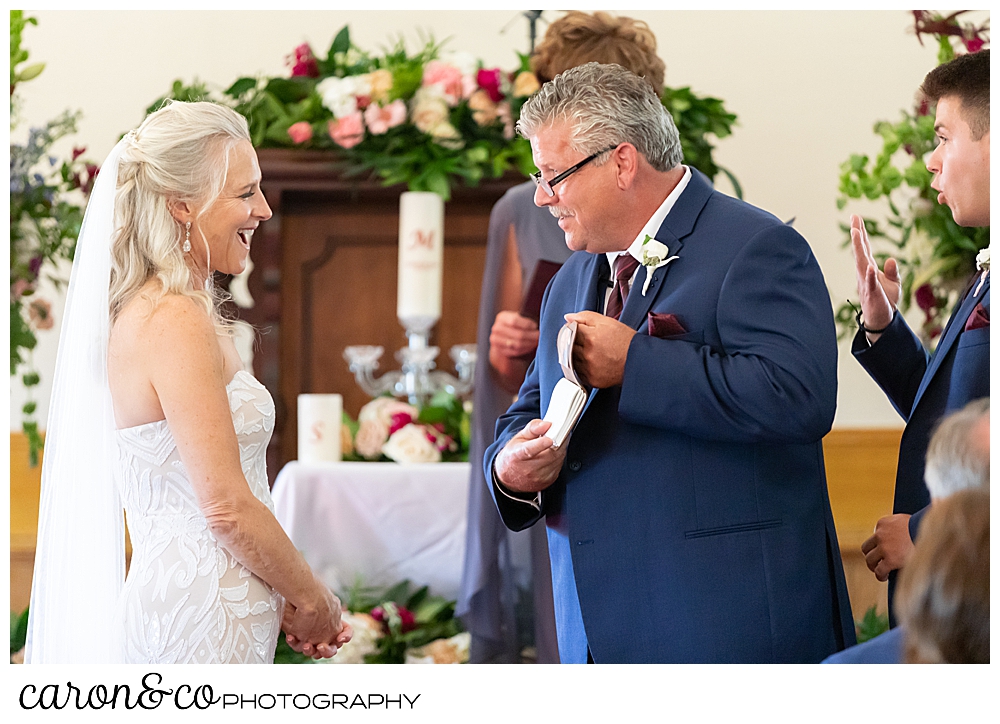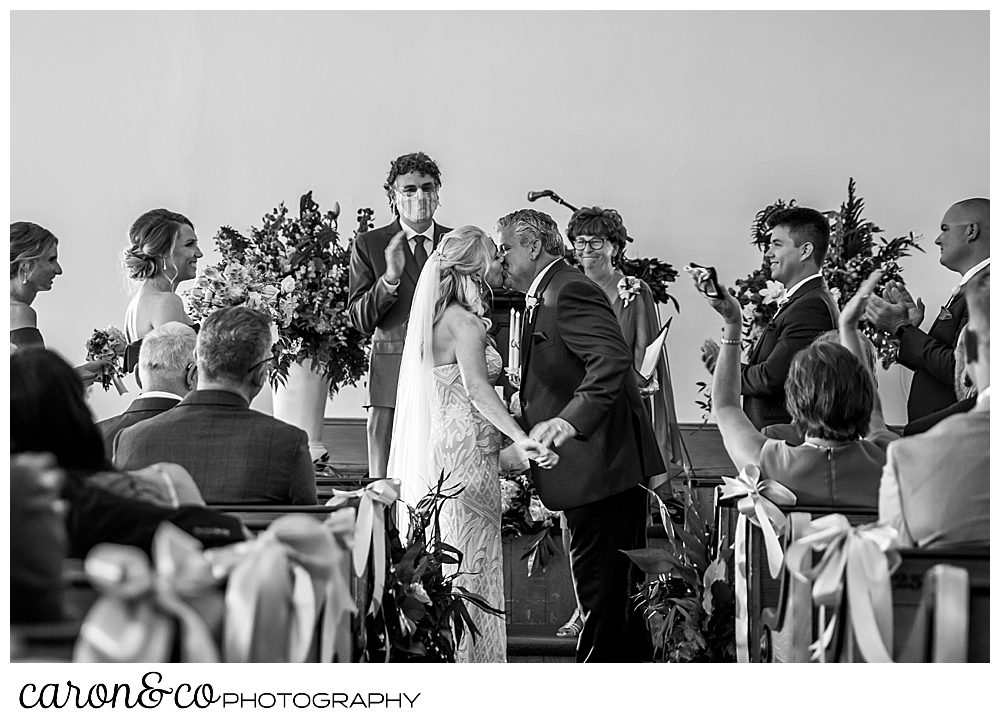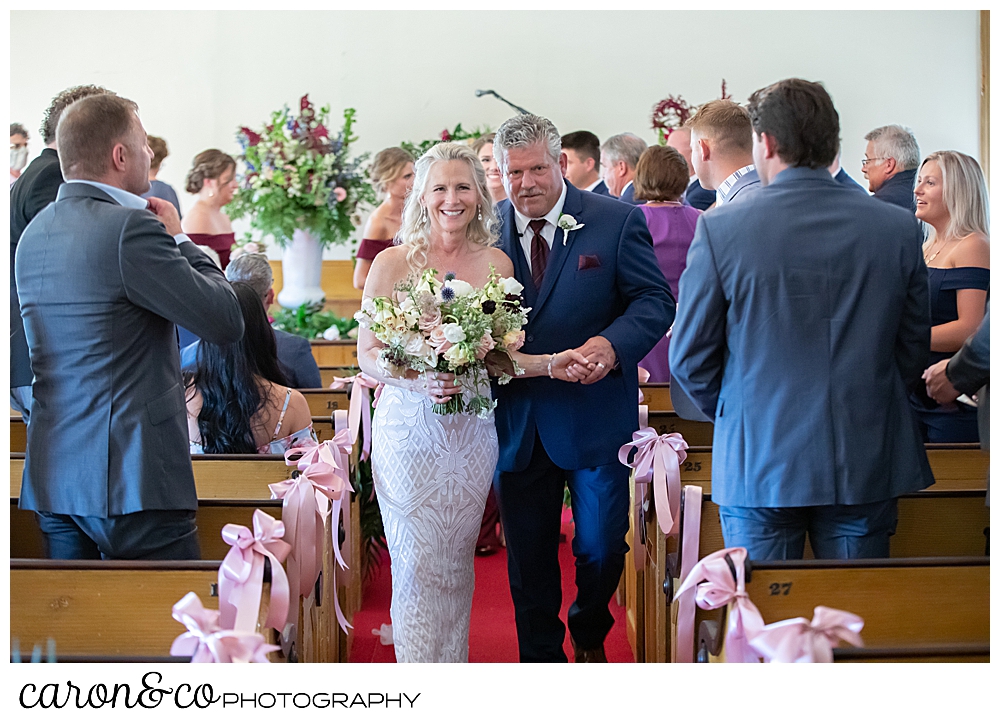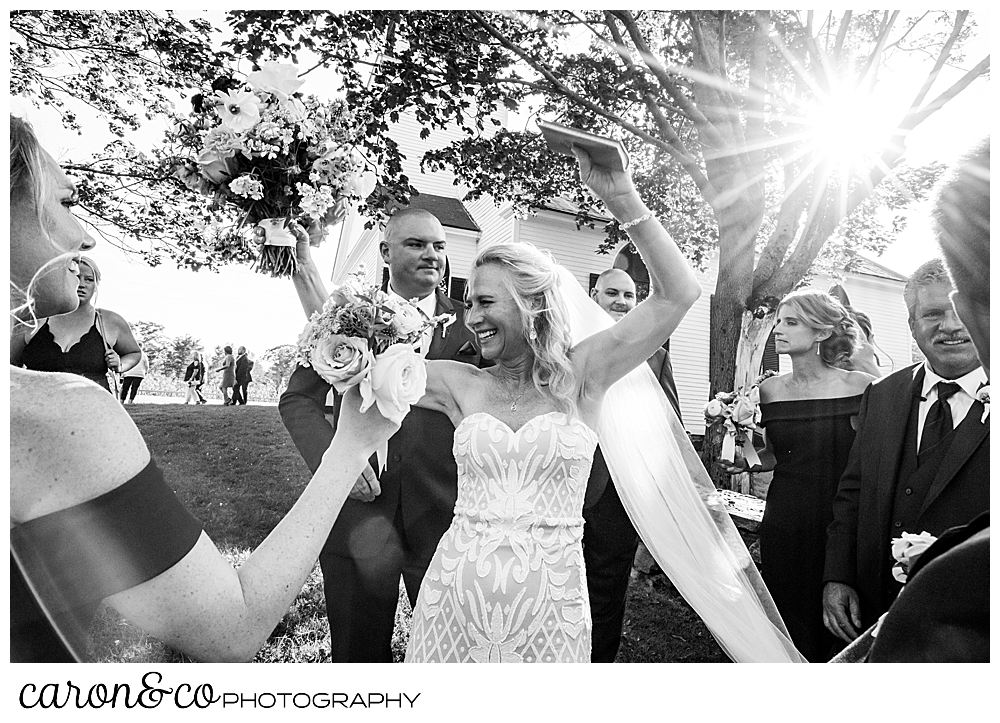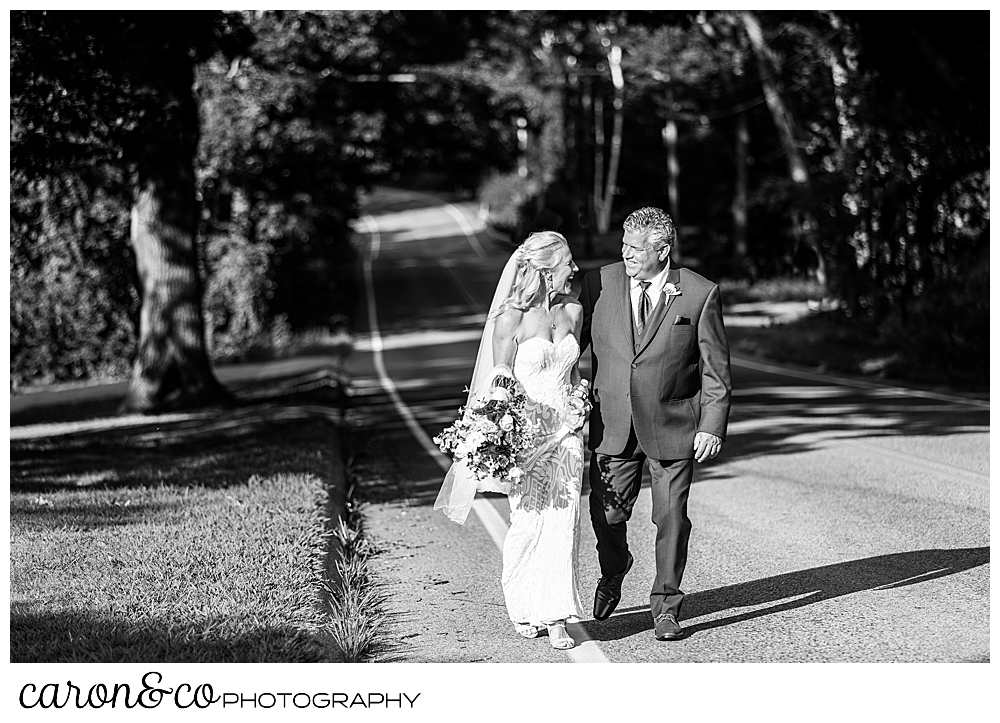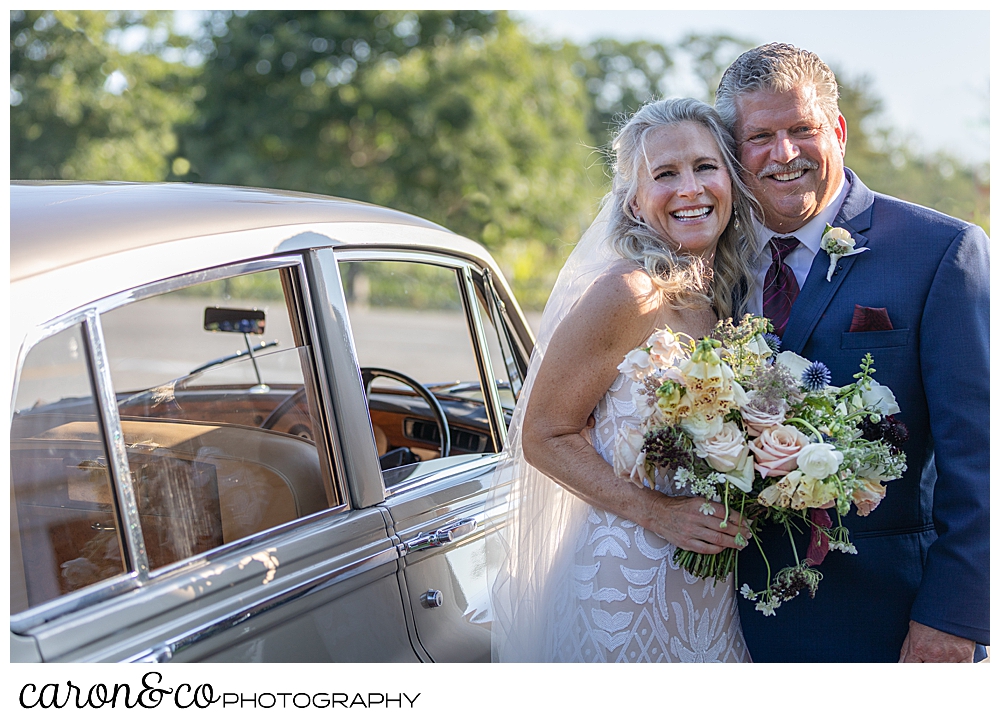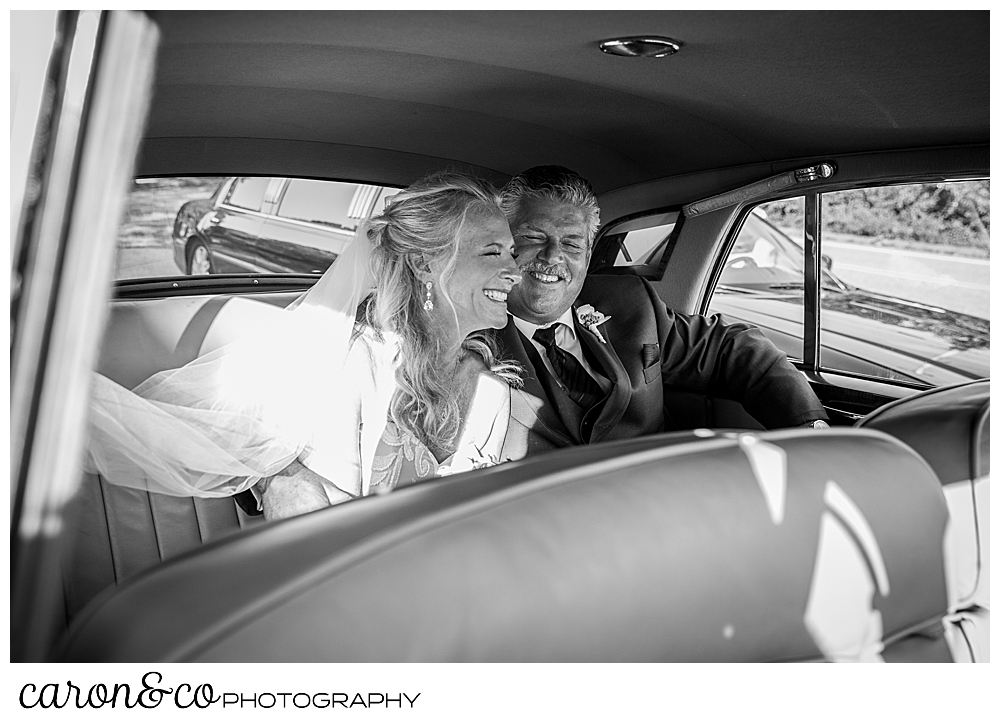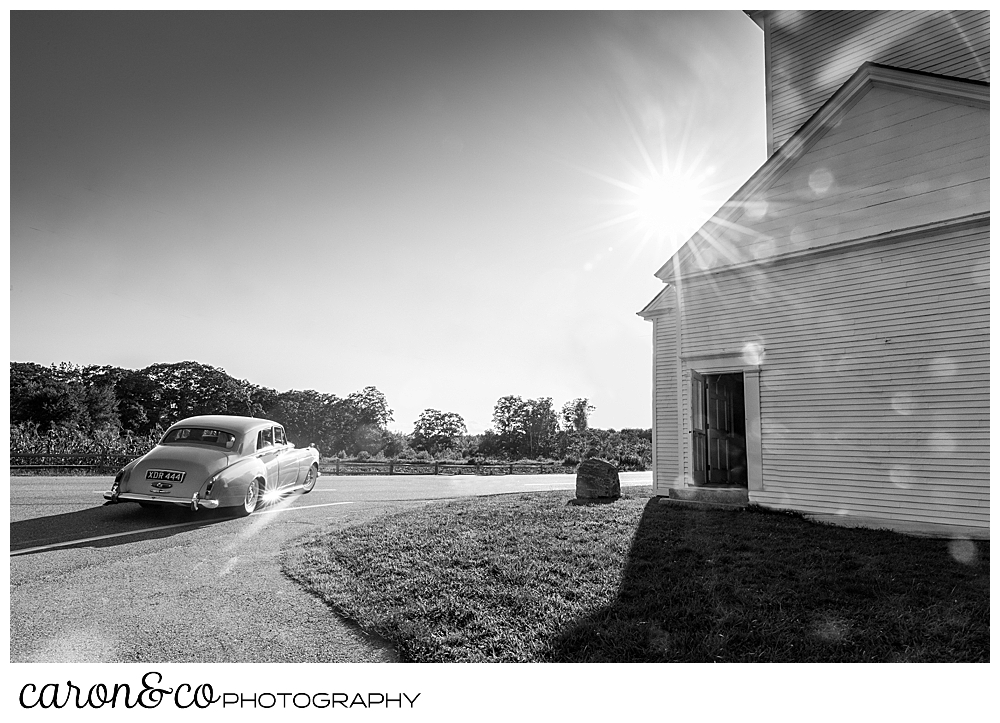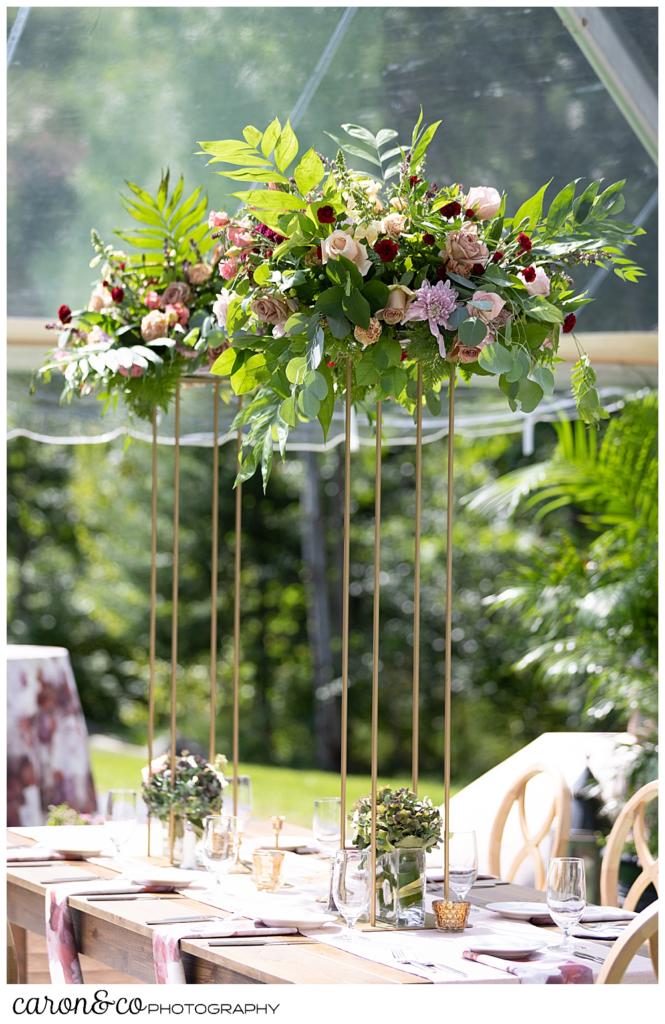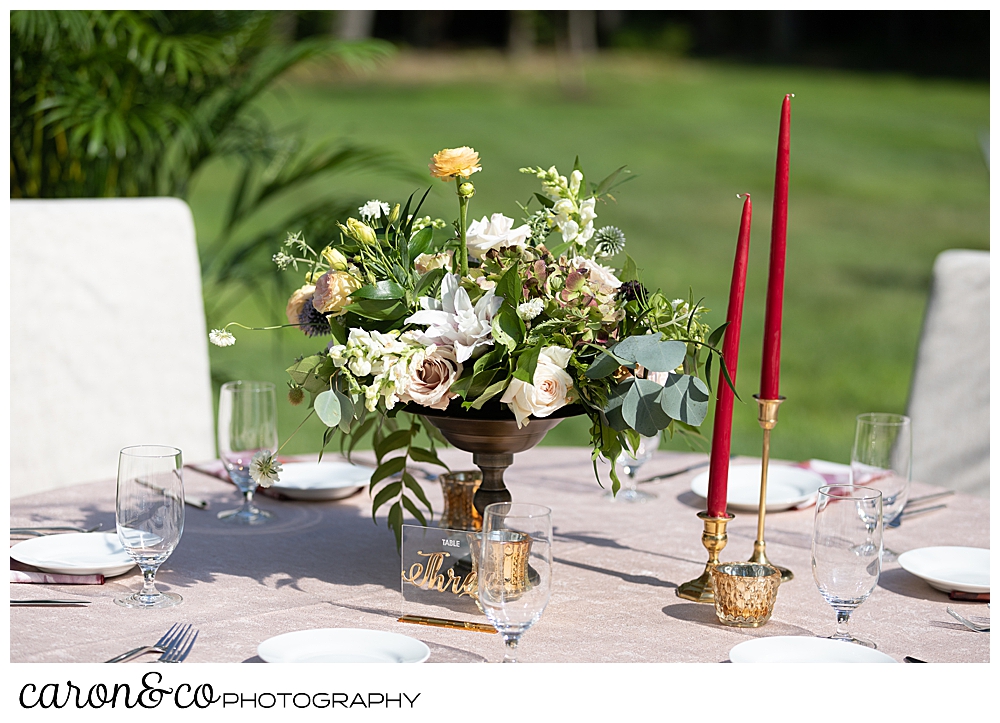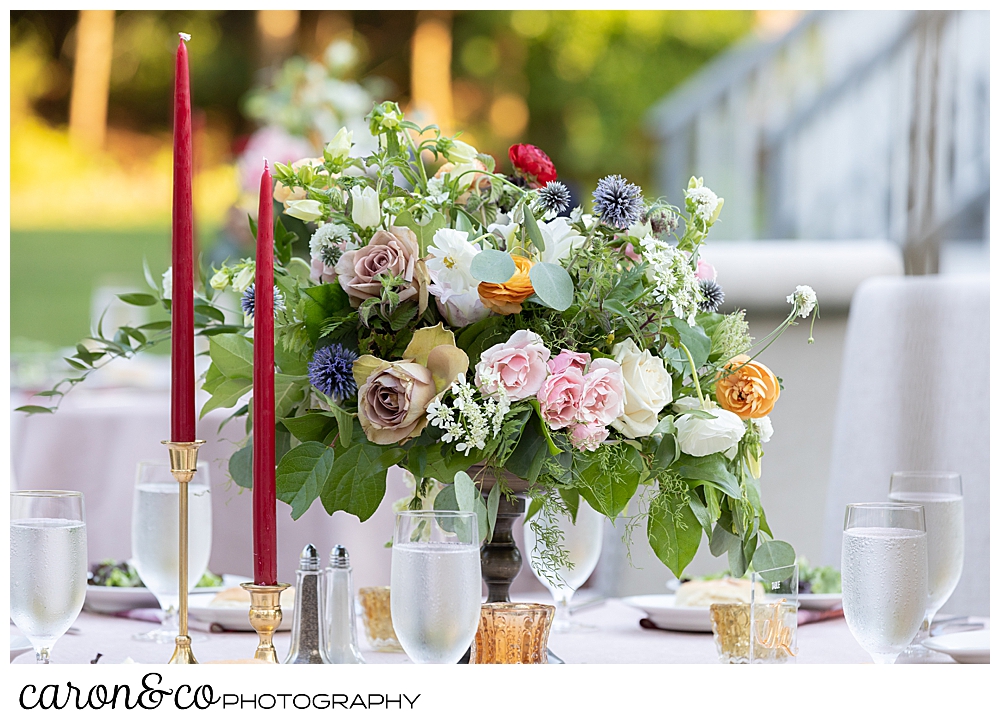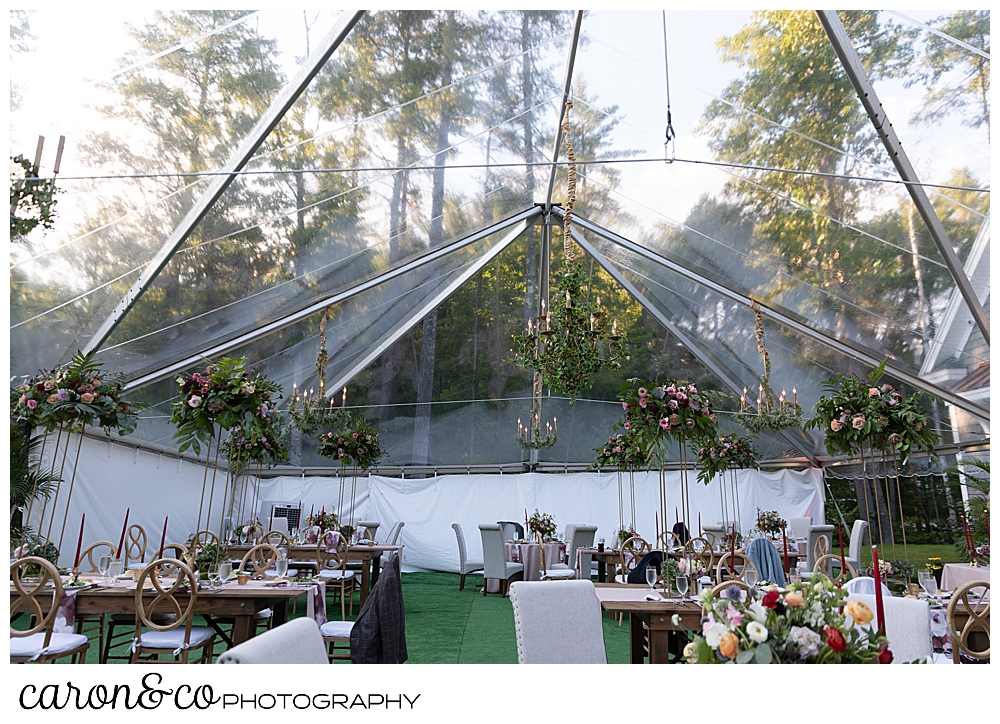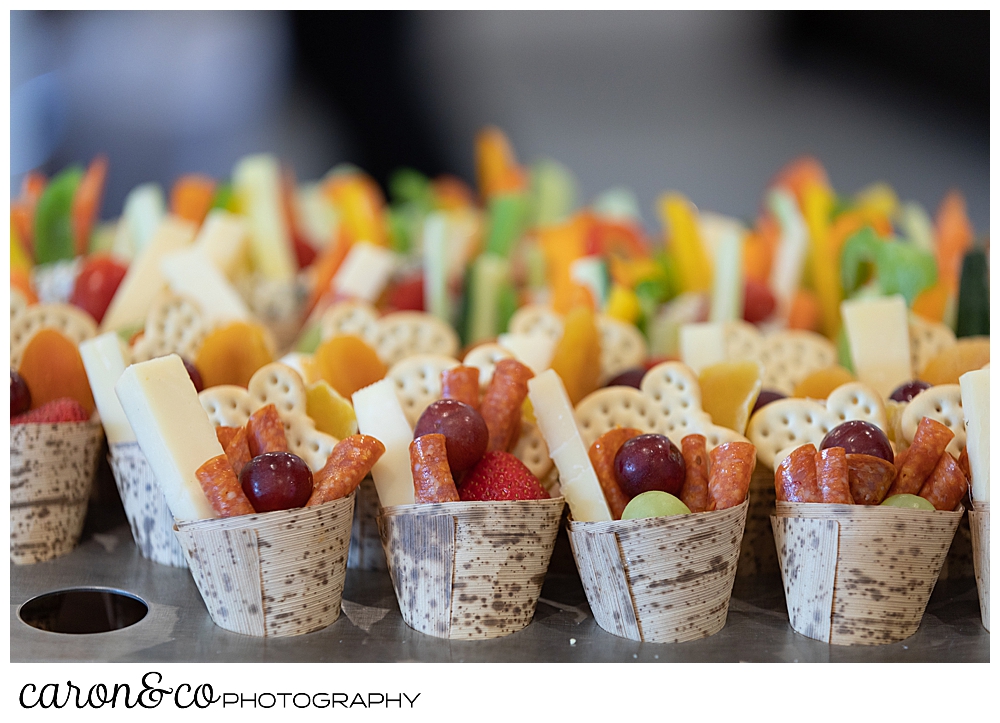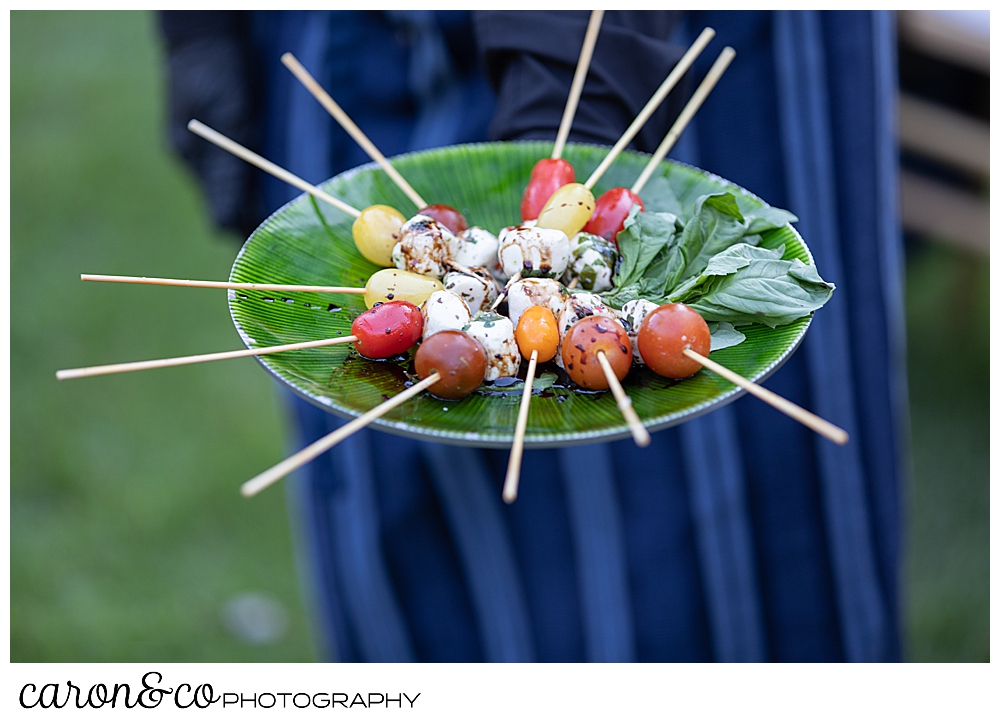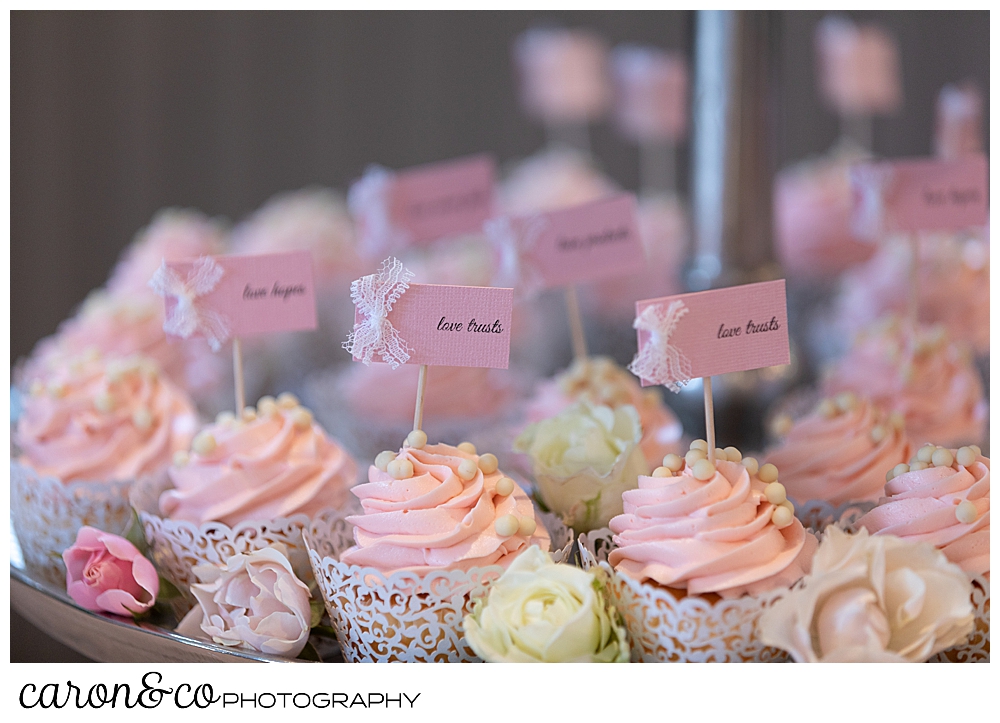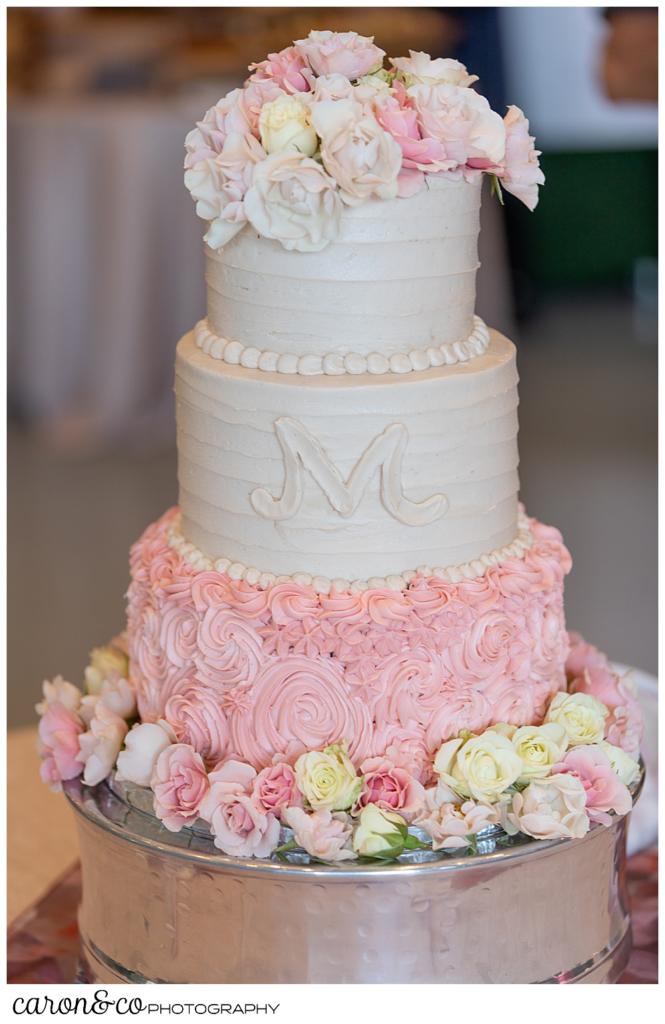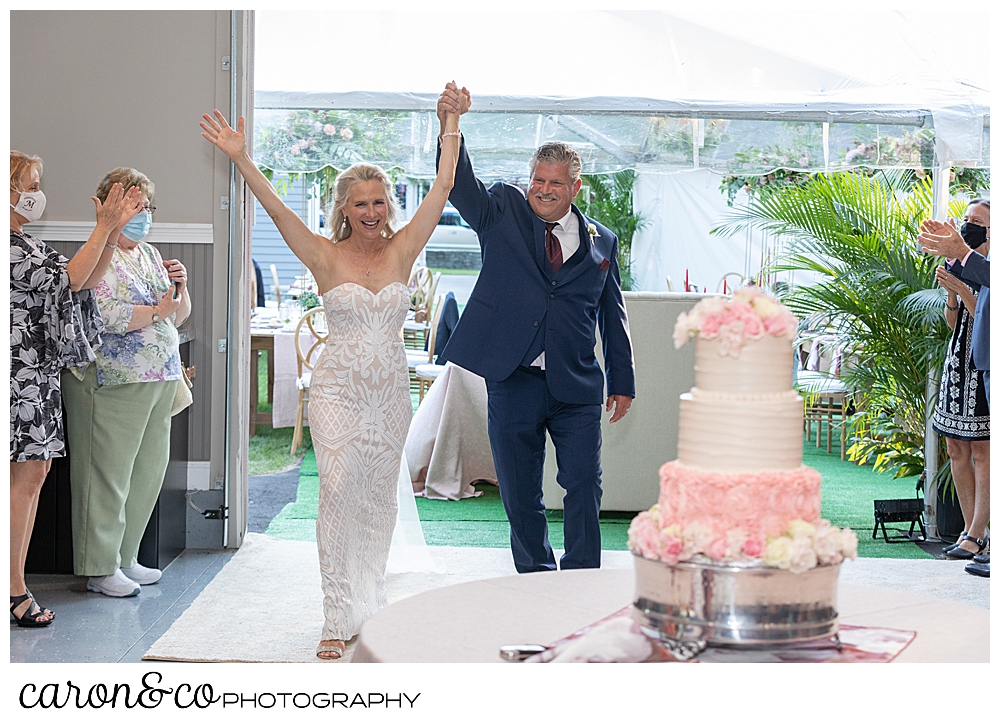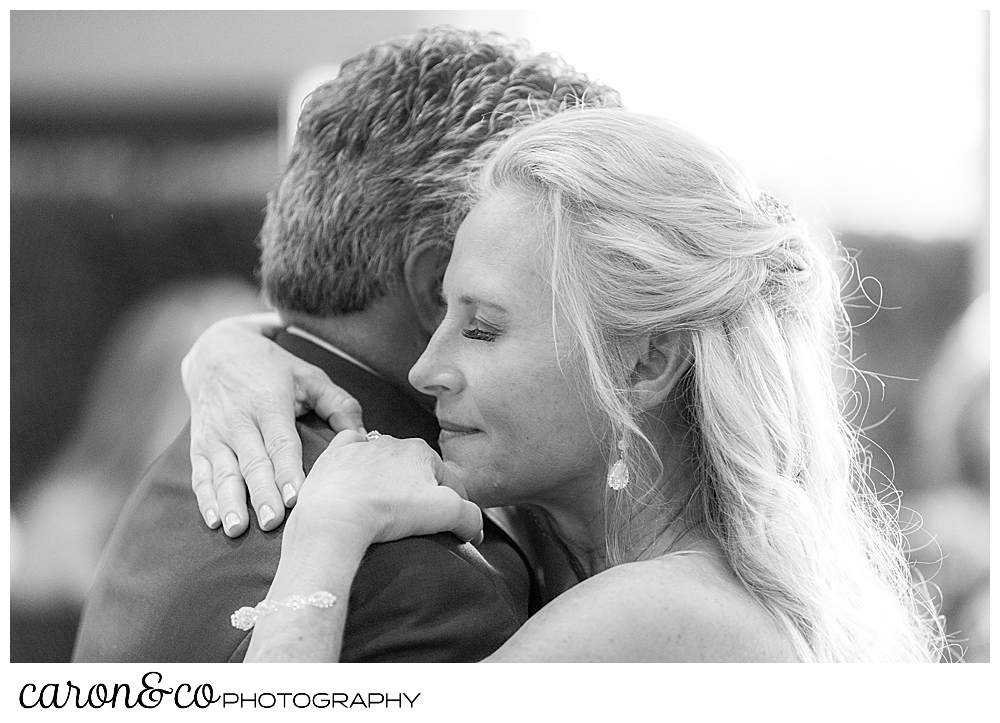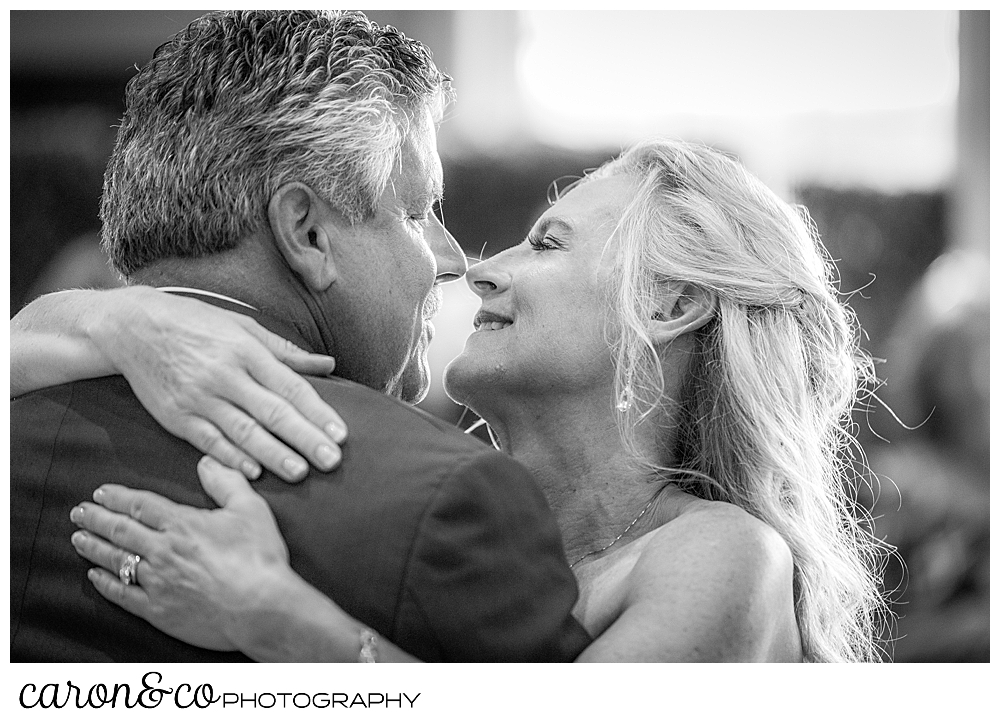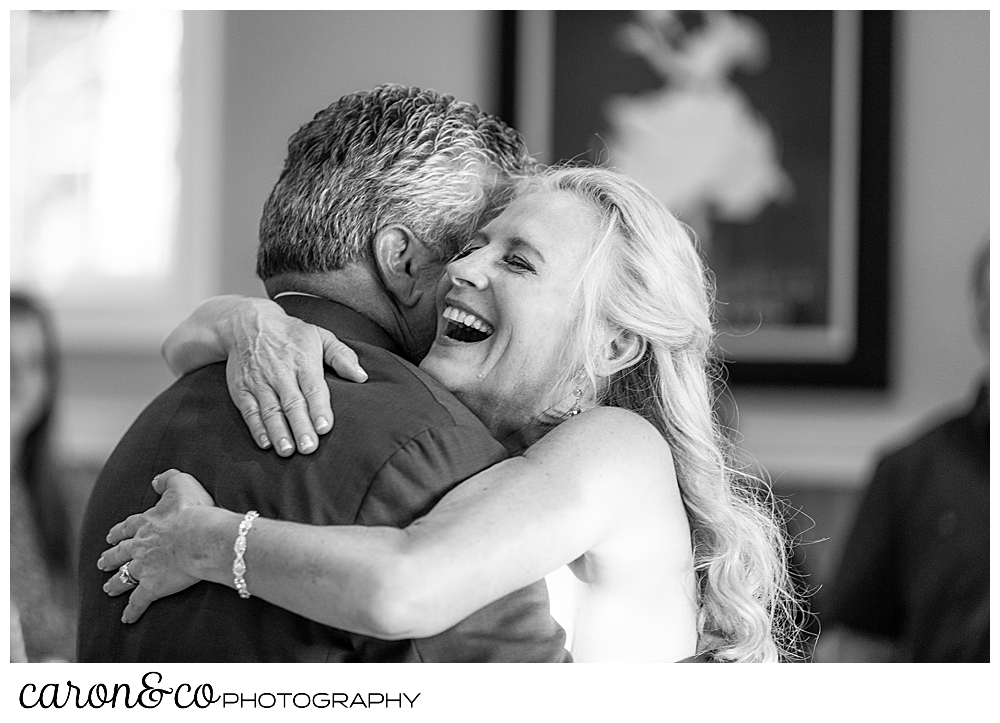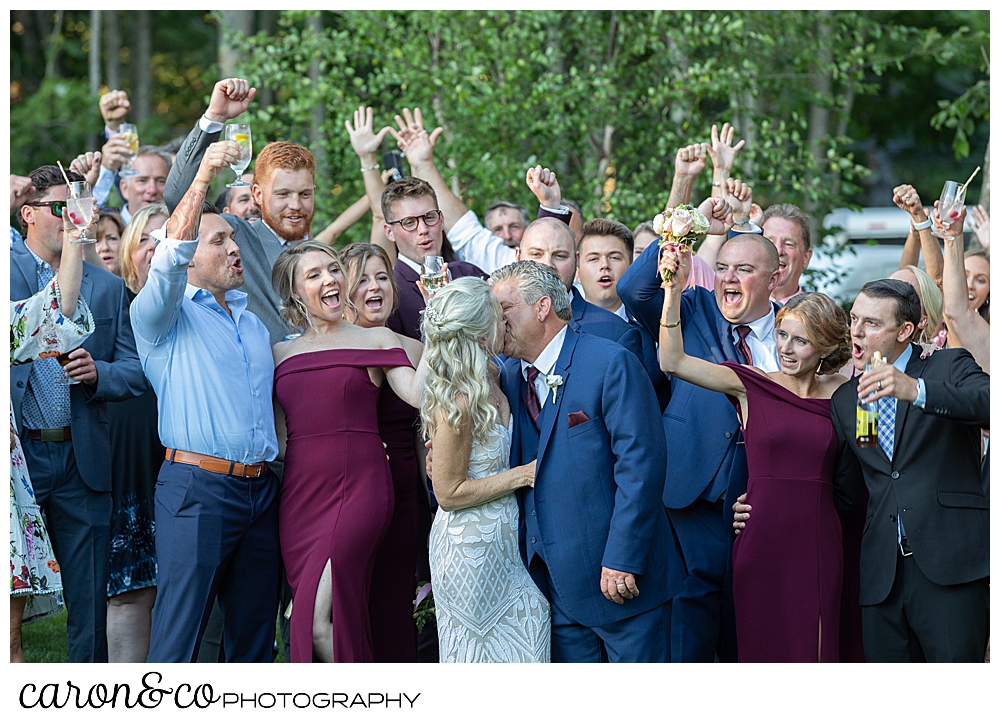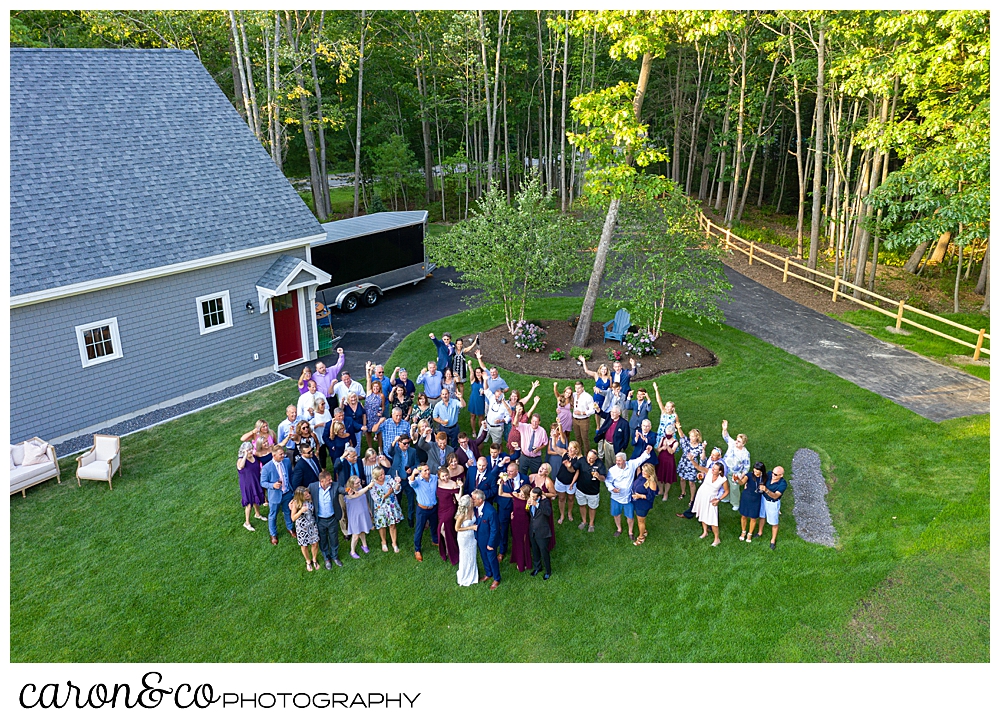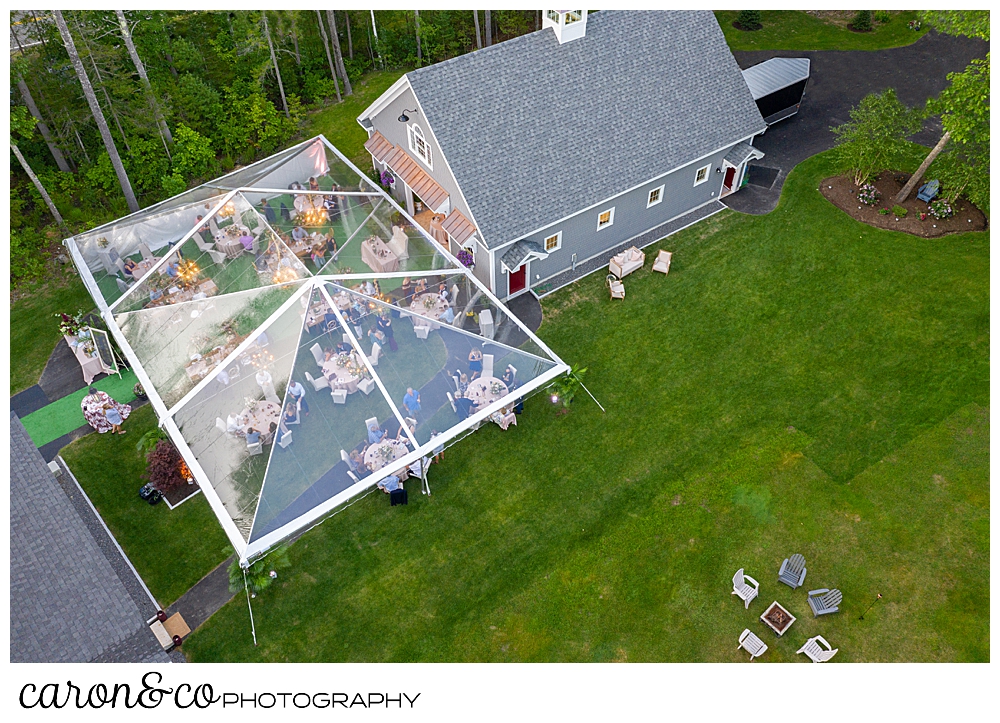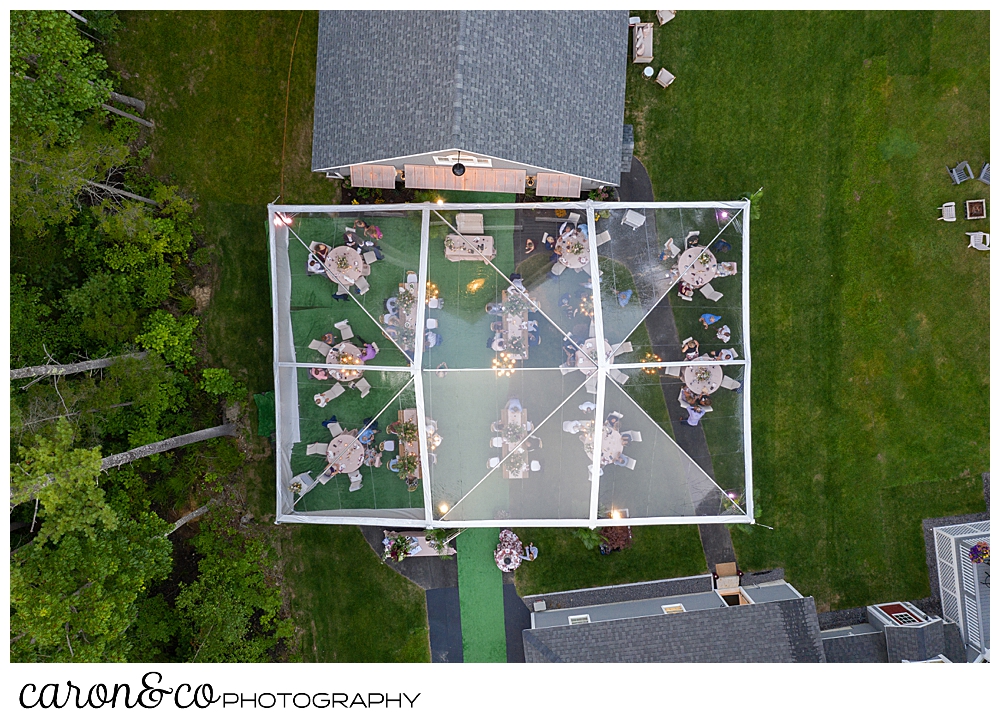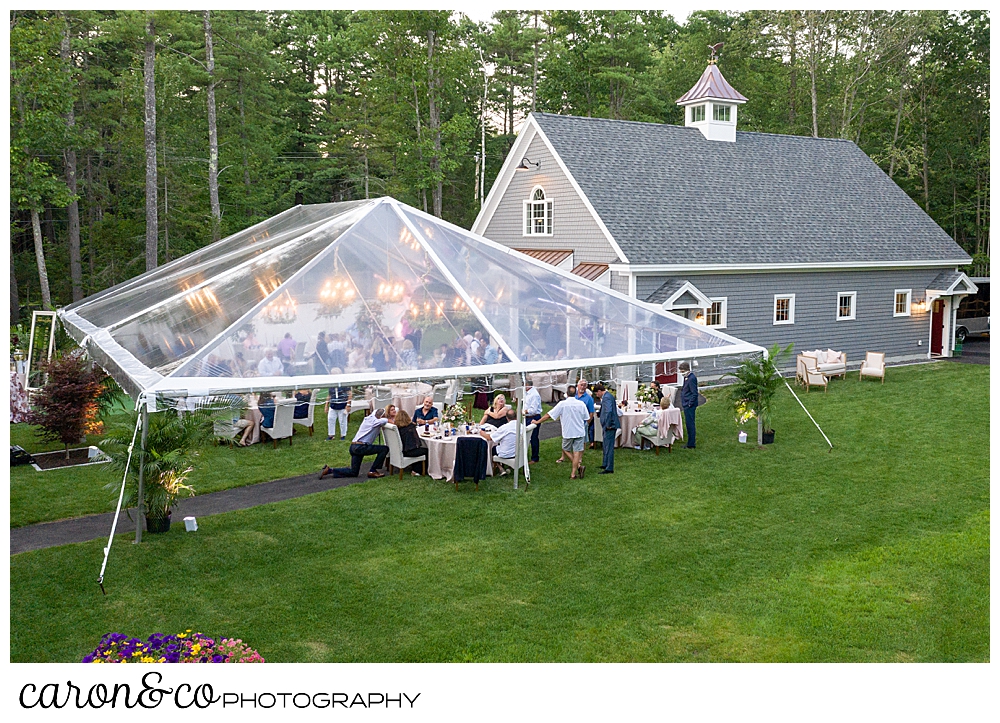 Venue: Private Residence
Photographers: caron&co photography, photographs by Russell Caron and Liz Caron
Planner and Floral Designer: Laurie Andrews Design
Catering Company: Blue Elephant Catering
Limousine and antique Bentley: Maine Limousine Service
DJ: DJ Jon
Hair and Makeup Artists: Big Day Beauty
Ceremony Music: Don Campbell
Scarborough Maine wedding photographers, Russell and Liz Caron, are formerly of Russell Caron Wedding Photography. They're a husband and wife Maine wedding photography team, who would love to be part of your special day. Whether you're having a small and intimate gathering like the Scarborough Maine wedding pictured here, or are going all out and having a huge bash, we'd love to capture every moment of your wedding day! Traveling all over Maine, New England, and the US, this dynamic duo specializes in producing natural poses and timeless art for your big day. For more information, please contact us right away!