Cape Elizabeth Maine Wedding Photographers
A fairy-tale estate. Crisp, clean, blue skies and puffy white clouds with warm temperatures, after having rain for many days before. A wedding dream, with meticulous details, unfolds and happens with storybook beauty. Cape Elizabeth Maine wedding photographers, Russell and Liz Caron were honored to photograph the wedding of Stephanie and James. We took the best advantage we could of the beautiful location in Cape Elizabeth, Maine that served as the base of this warm, fun-filled wedding day. The couple was surrounded with loving friends and family, as well as the couple's two adorable children. The brilliantly executed events were set in motion and artfully managed all weekend long by Kitchen Chicks Events in Kennebunkport, Maine. Replete with two large Sperry Tents on the picturesque property, a gorgeous 1957 Bentley from Maine Limousine, prep at the nearby Inn by the Sea, ice sculptures, delicious food (again by Kitchen Chicks) and party music by DJJon, this wedding will be etched in the minds of everyone there for some time. Enjoy looking over their wedding story! Thank you!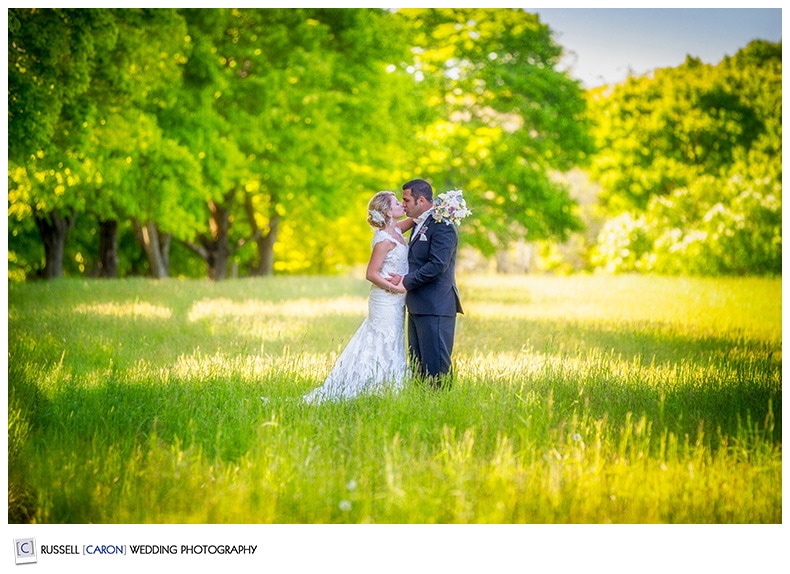 While the girls were prepping at the Inn by The Sea, the men, along with second shooter Liz Caron, headed to Old Port in downtown Portland, Maine. There were some fun photos on the cobblestones below. Congratulations from a Portland police officer passing by, below top right.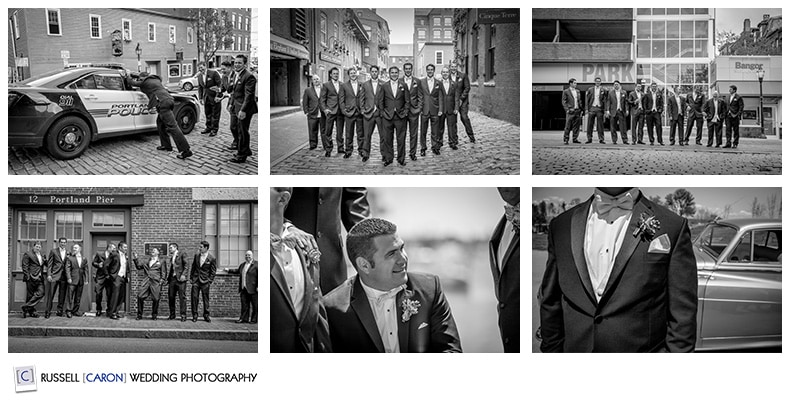 James, heading to the wedding, below.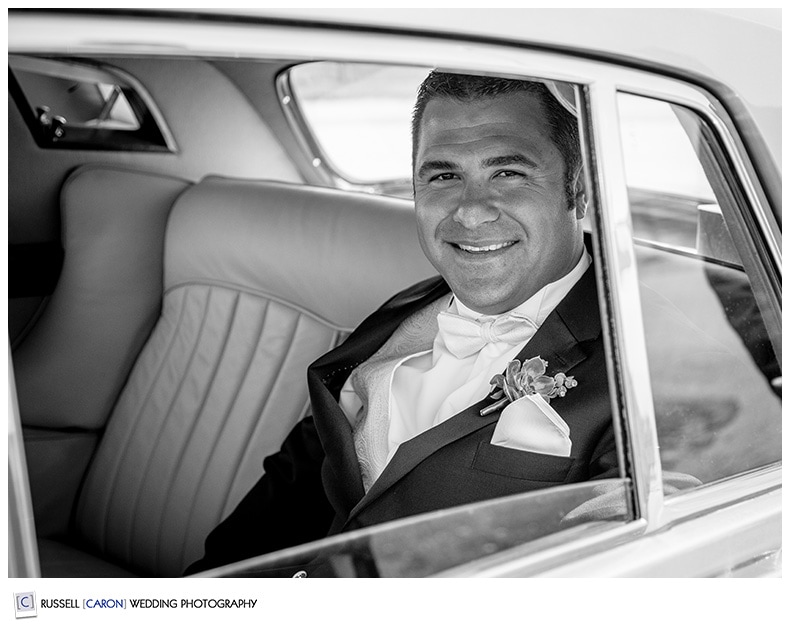 Meanwhile, the ladies were prepping in Stephanie's suite, below.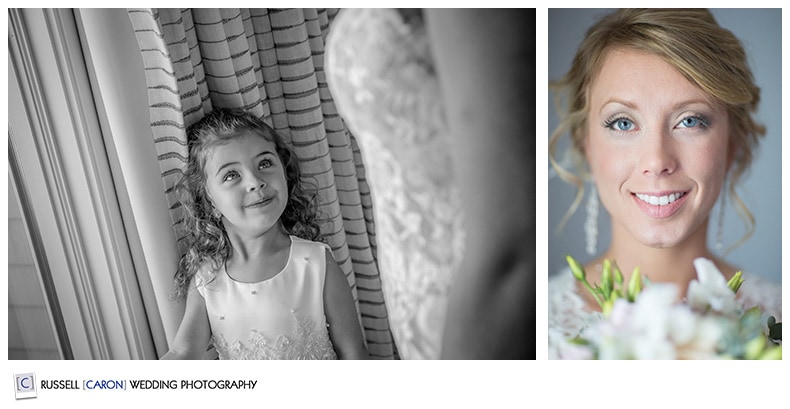 The elegant and stunning bride, above and below.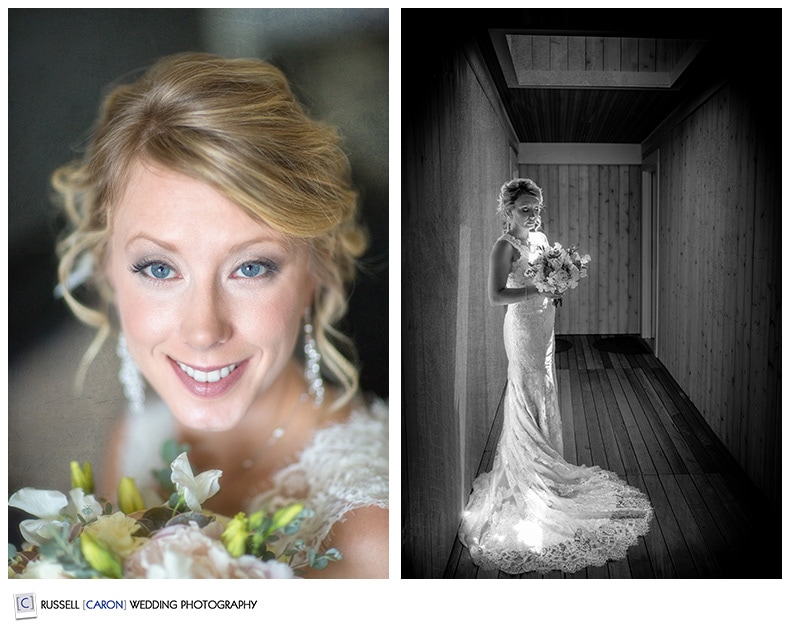 The beautiful bride, below.


Stephanie's dog, below left, doesn't like to leave her side.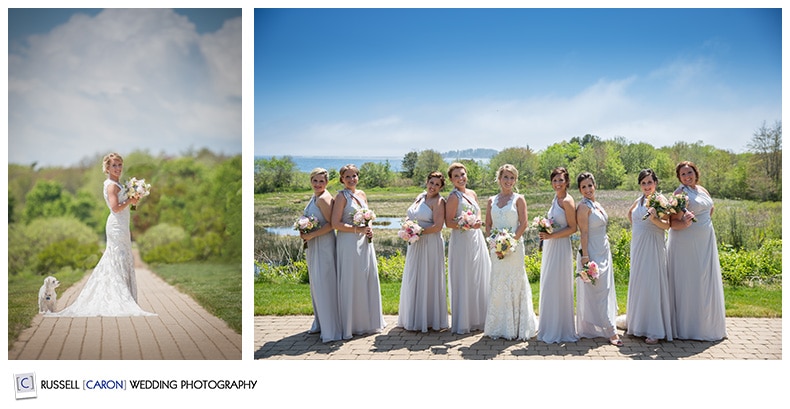 Above and below, Stephanie and her bridesmaids having fun.

Stephanie had her own turn in the antique Bentley, below. We stopped for a few quiet moments before the ceremony.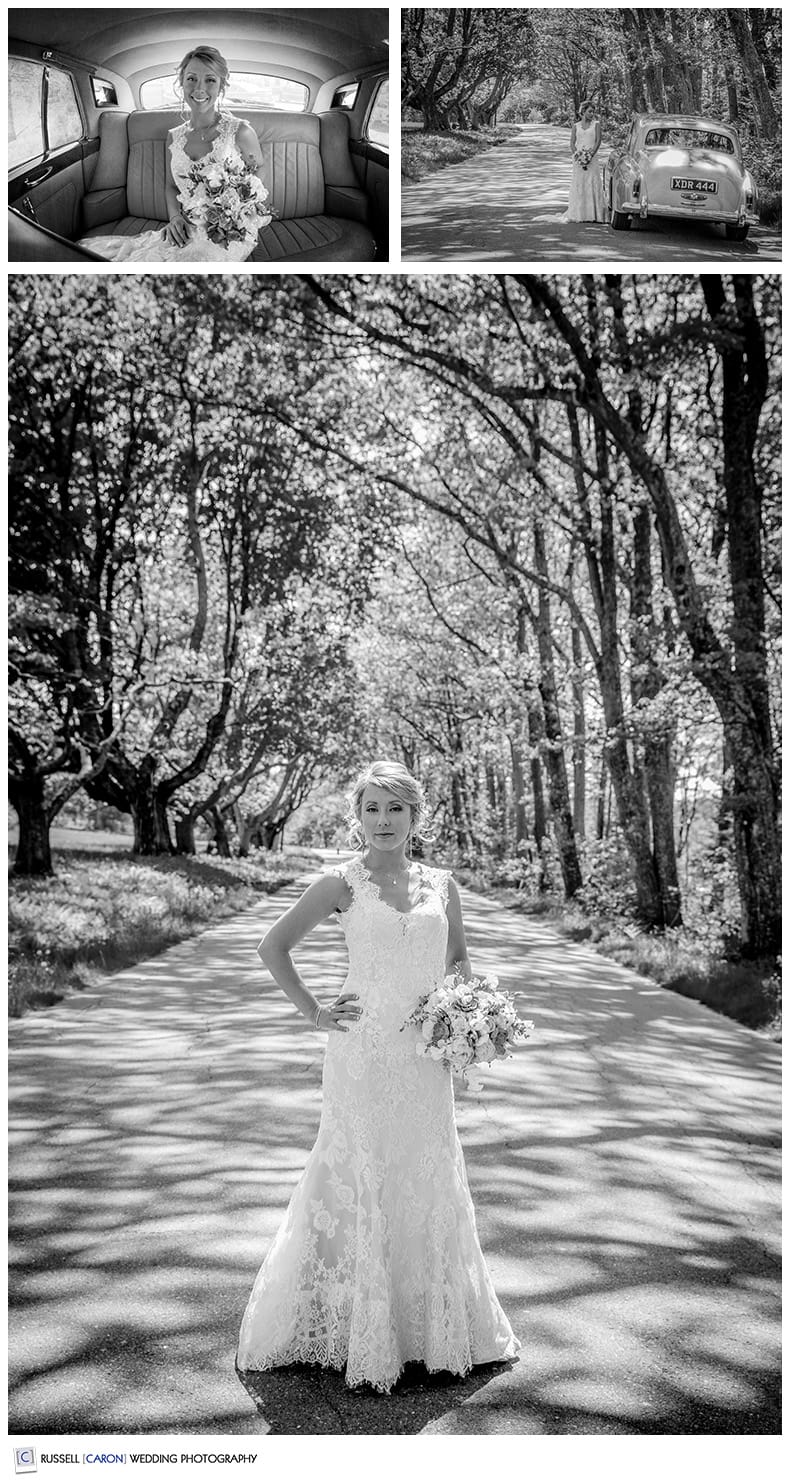 James, below, wipes away a tear as Stephanie walks down the aisle.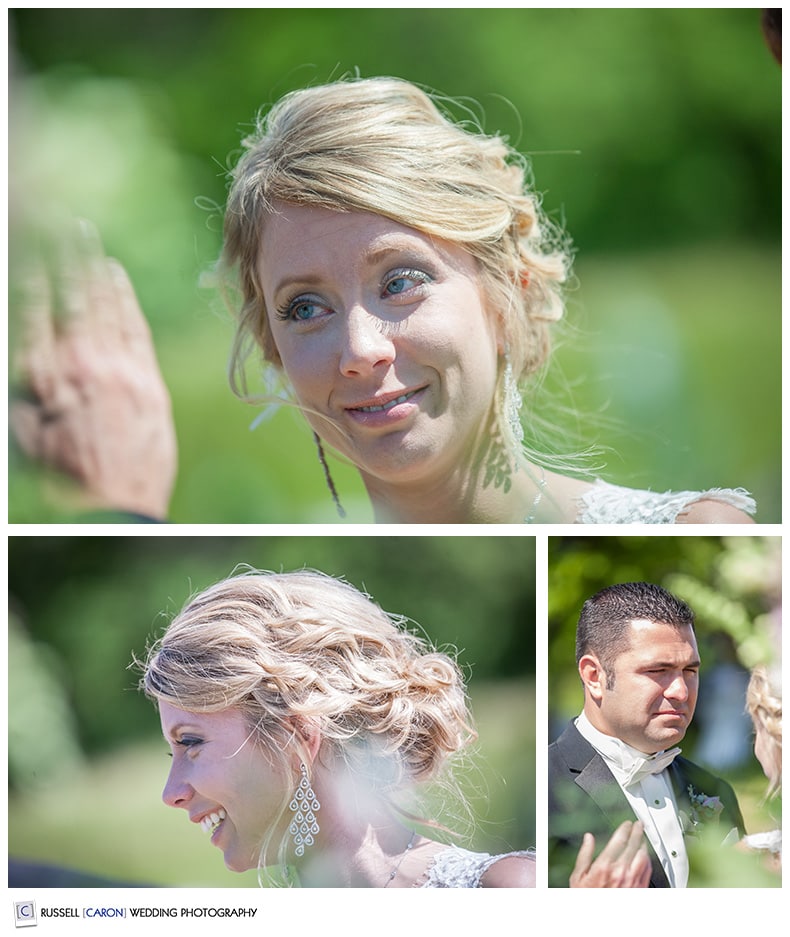 Julie Draper officiated the wedding, with her wonderful warm and witty style.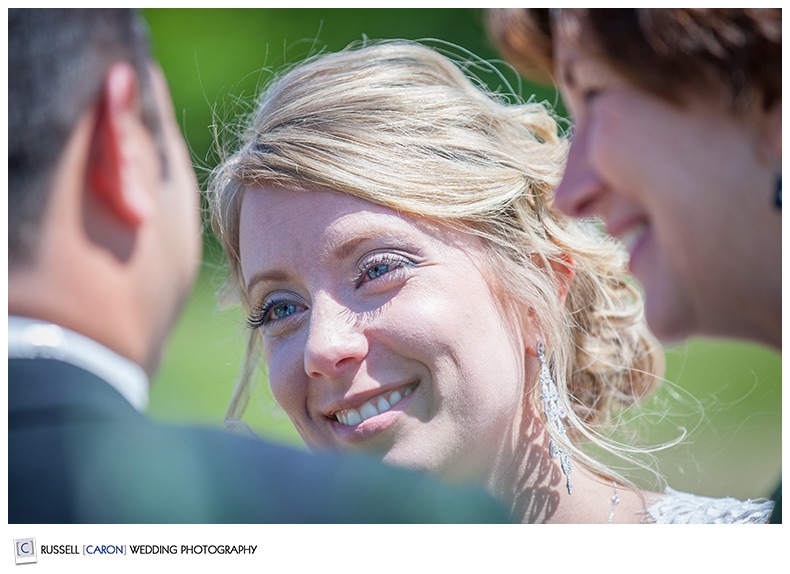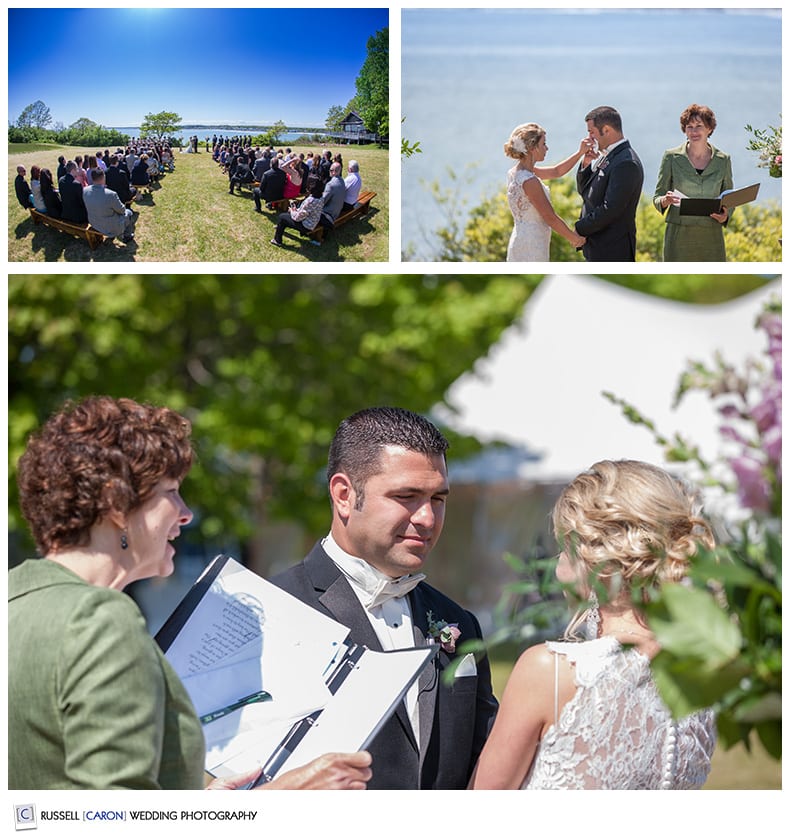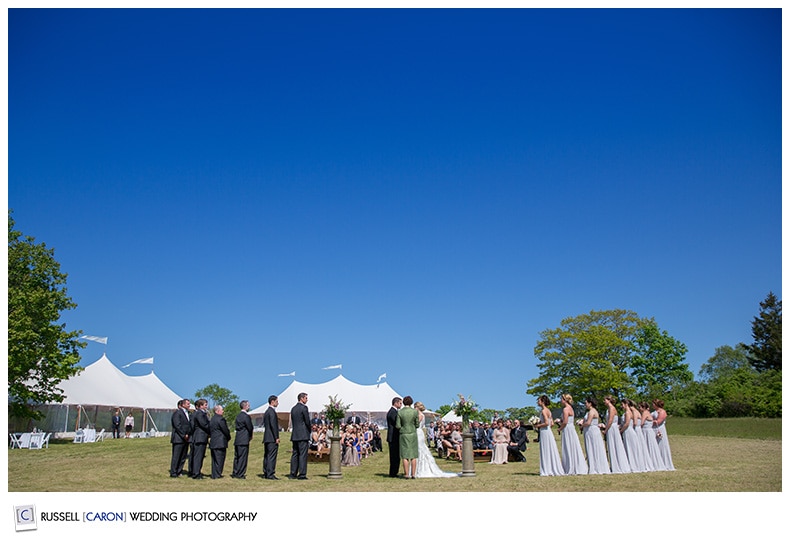 A view from behind the wedding. There's not a cloud in sight!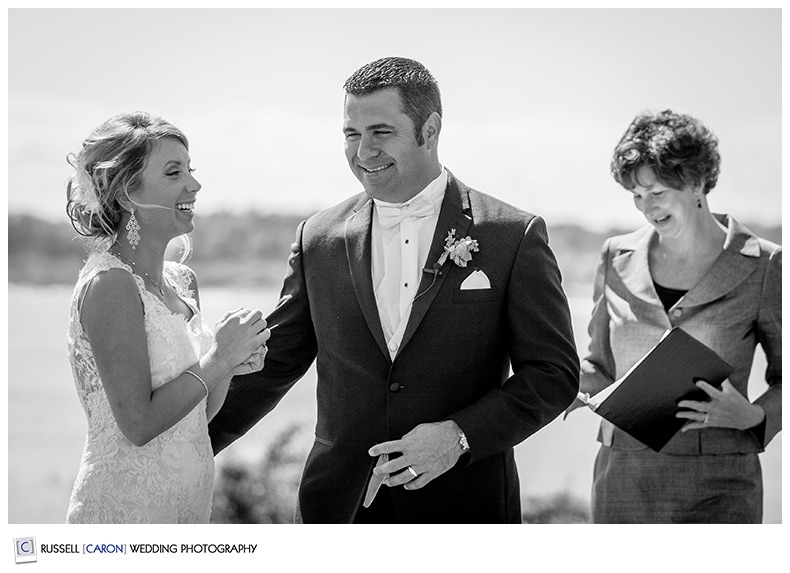 There were a few lighthearted moments, above.
Above, the bridal party having fun.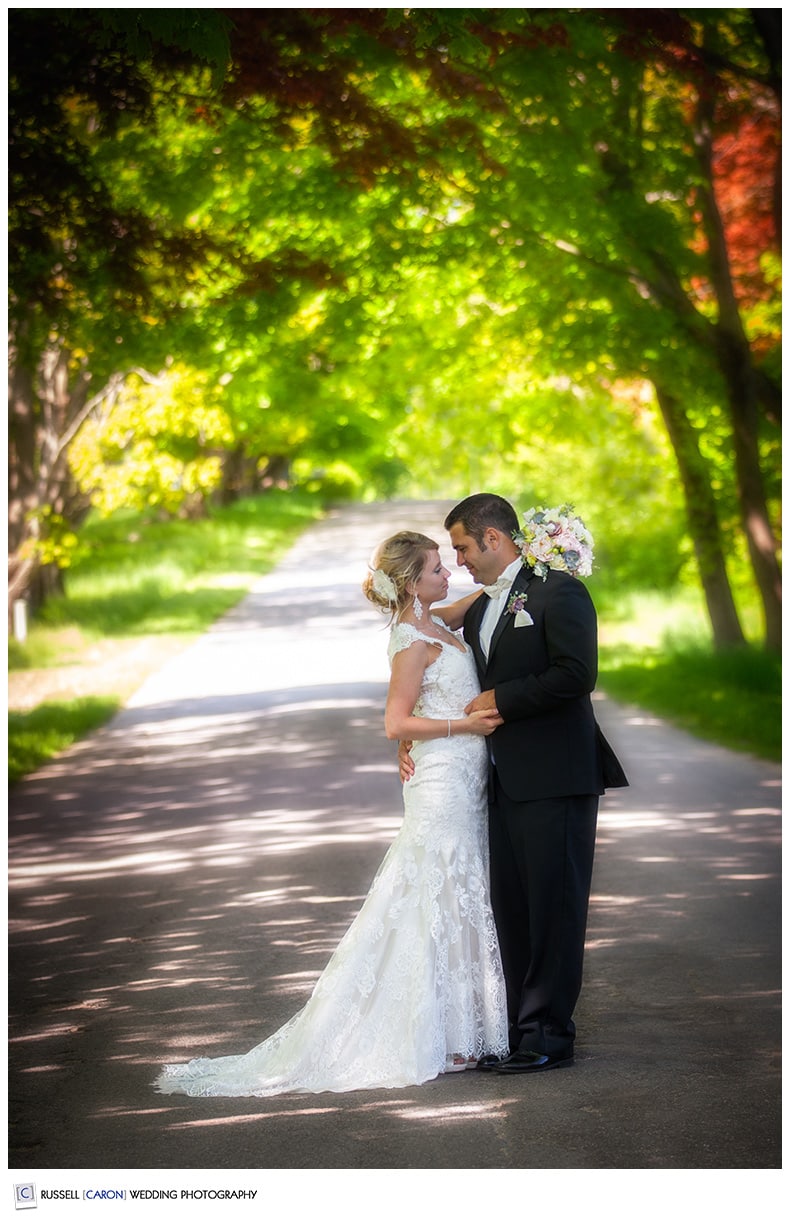 Above and below, Stephanie and James take some time out to be alone.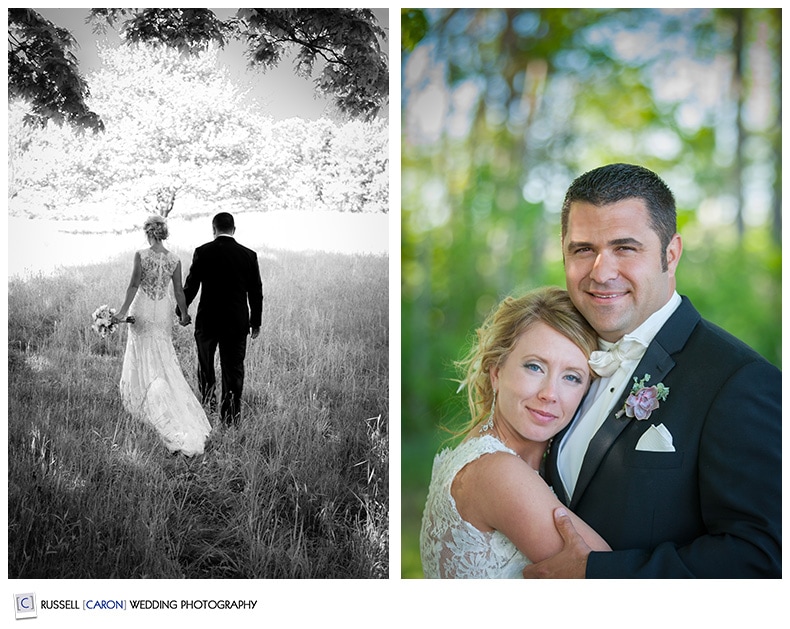 We just love these quiet moments, below.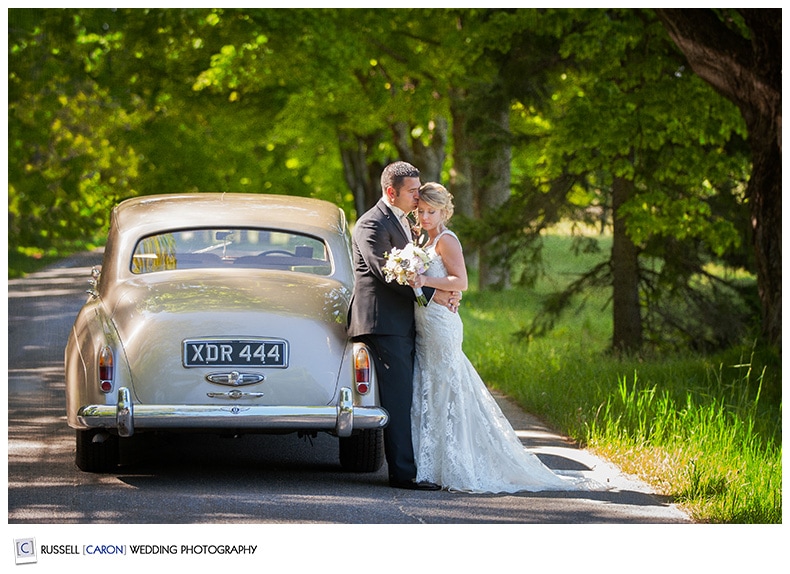 Below, wedding day details.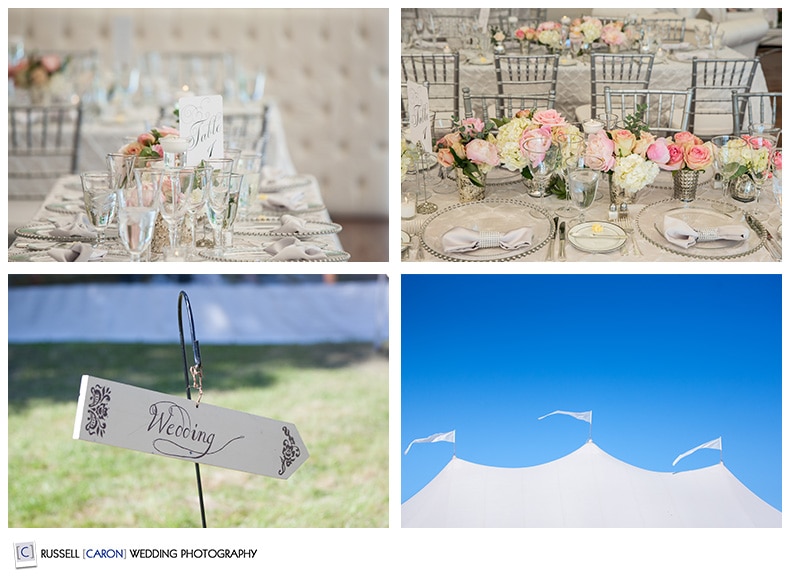 Wedding cake and champagne? Yes, please! Below, beautiful details of the day.
The first dance, below.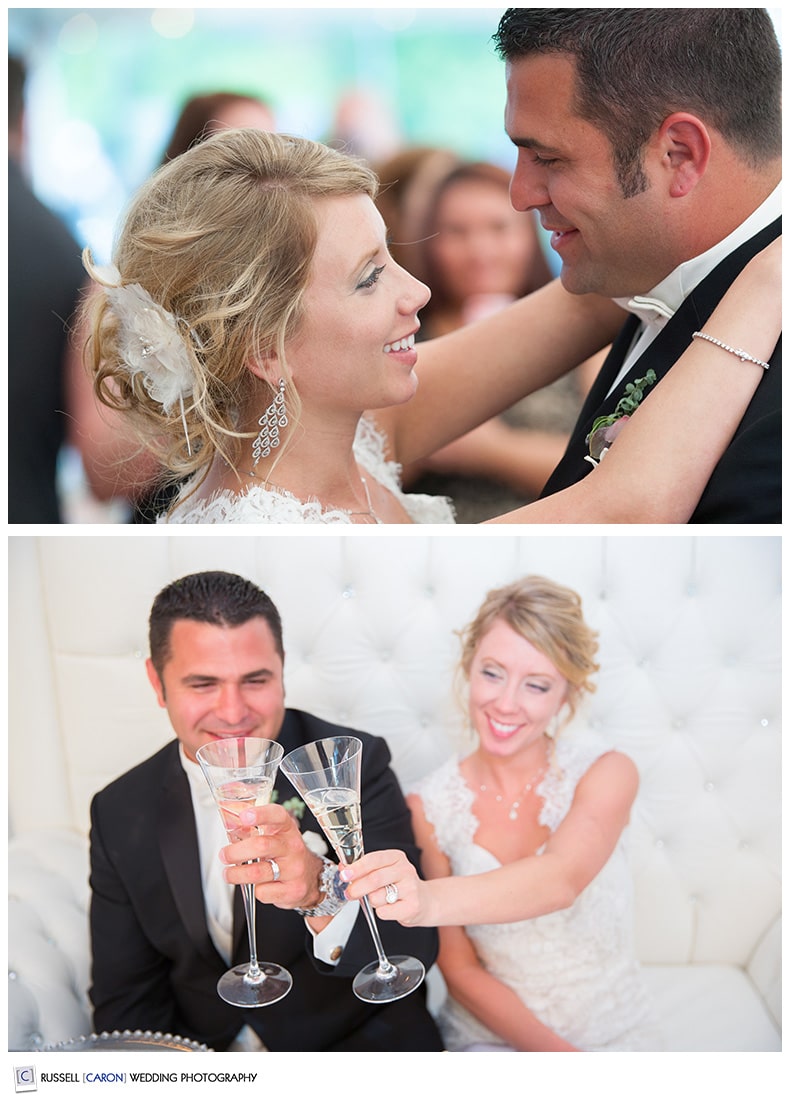 Wedding reception fun, below.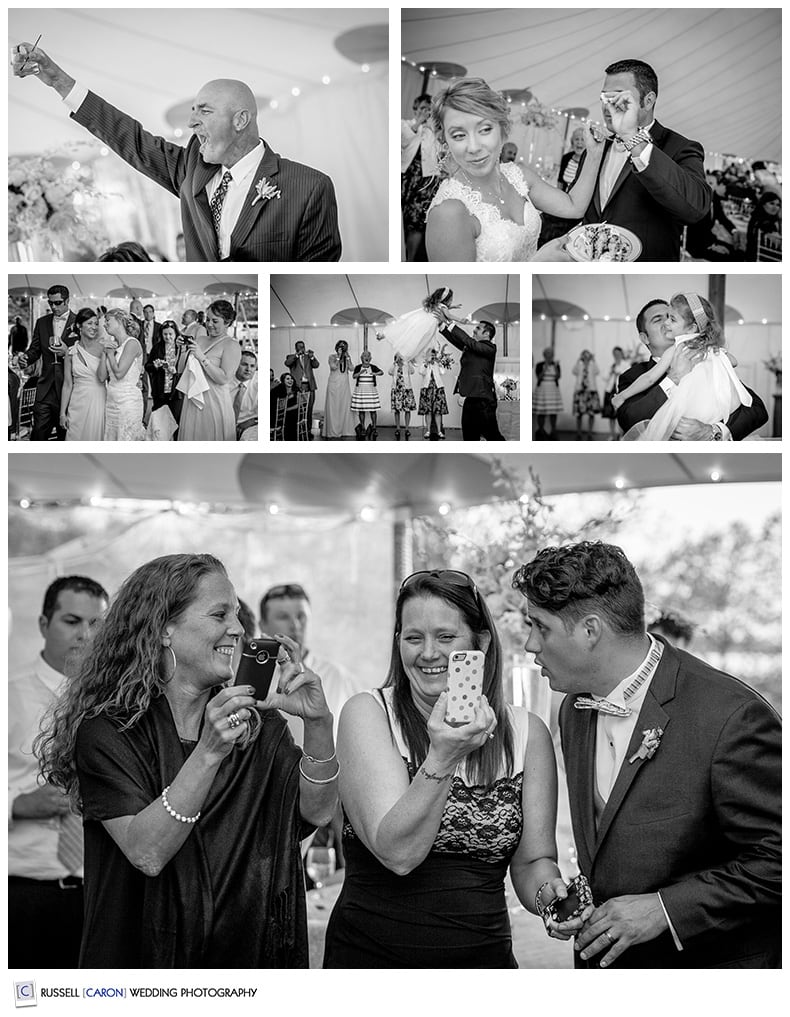 Above, a sweet mother daughter dance.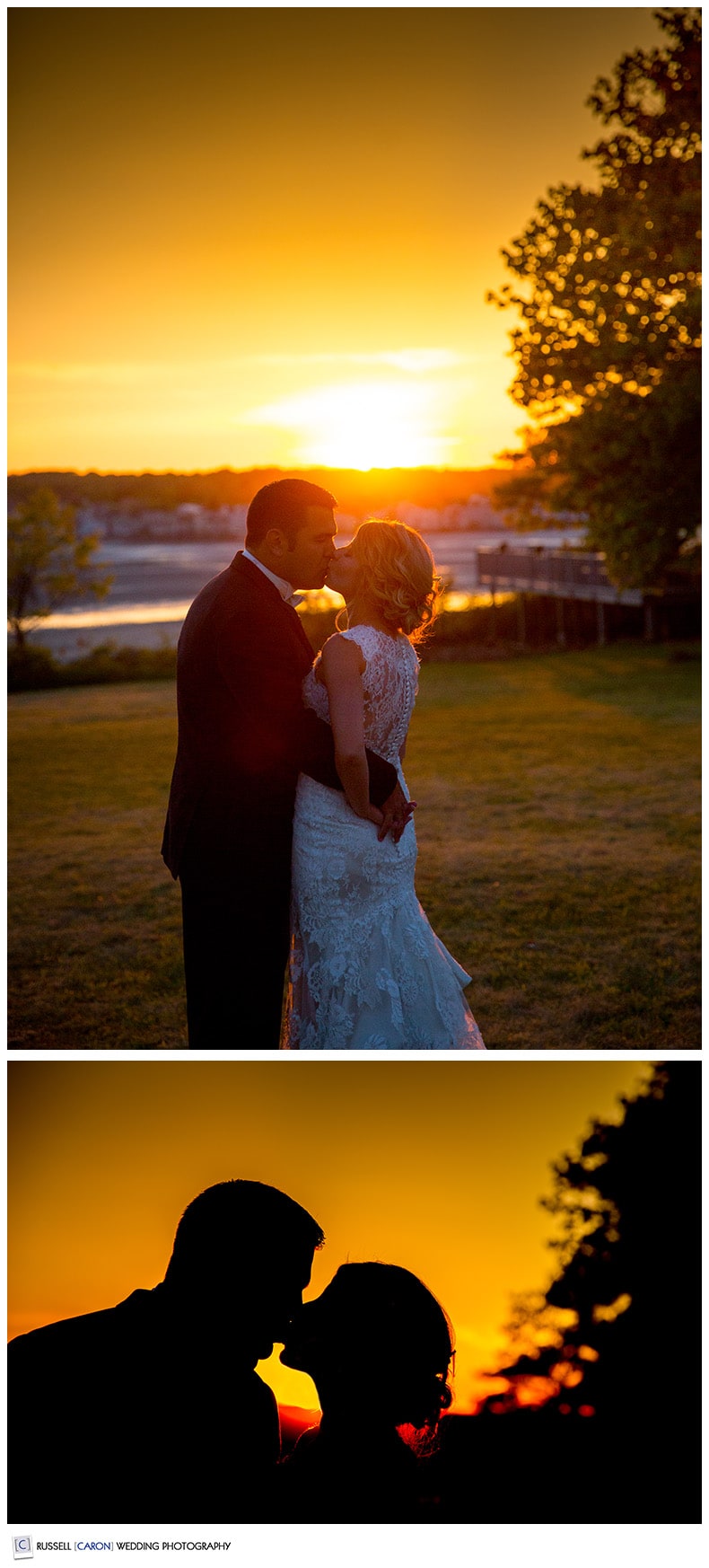 Beautiful sunset photos, above. Captured by Cape Elizabeth Maine wedding photographers, Russell and Liz Caron.
A view of the wedding from across the bay, below.

Cape Elizabeth Maine wedding photographers, Russell Caron Wedding Photography, put the fun into wedding photography for Maine wedding couples. Feel the love as this dynamic pair effortlessly capture each of your cherished moments, producing natural poses and unparalleled art for your special day. For more information, please contact us right away!