Sunrise Engagement Old Orchard Beach
Laura and Chad met us early, early, early (!) Friday morning, June 6 for a dreamy sunrise engagement session at the usually-bustling-but-super-quiet-at-this-time-of-day Old Orchard Beach, Maine pier and beach.  Long scheduled and seemingly threatened by dismal-sounding forecasts, we all made a plan the night before, under clearing skies, to make it a go! for the next morning.  It was so worth the early awakening.  We love Old Orchard Beach Maine wedding photography!  Laura and Chad are a very charming, sweet couple, with a wedding a little under a year out in gorgeous Bar Harbor, Maine.   We are very excited about heading to the Atlantic Oceanside Hotel on Mount Desert Island next May to create another wonderful set of memories for Laura and Chad!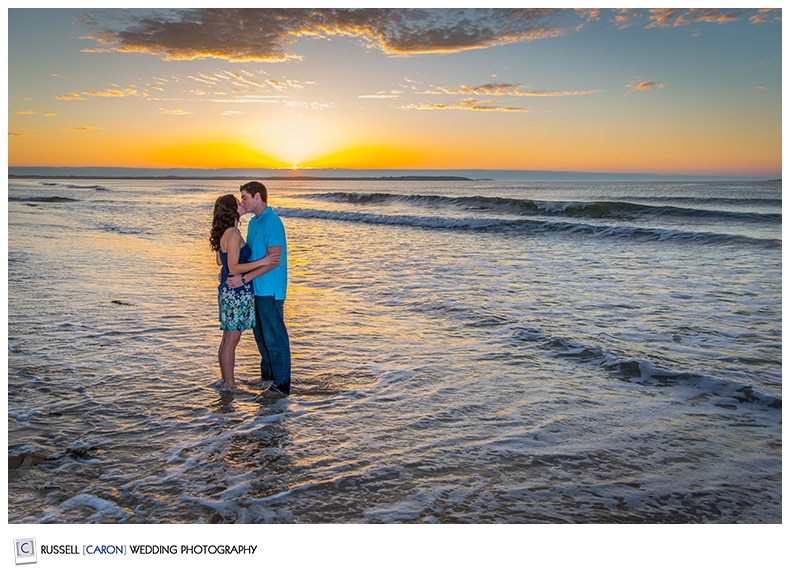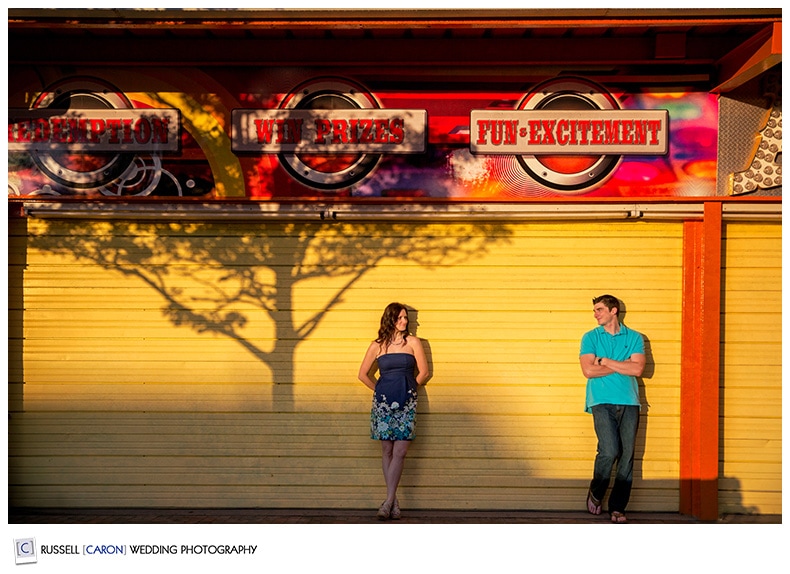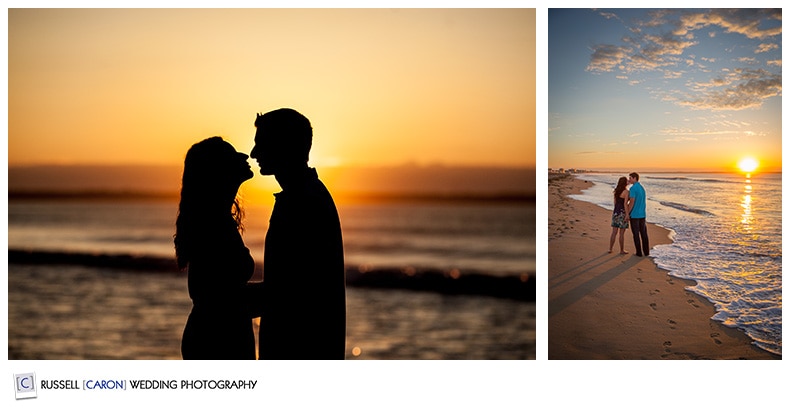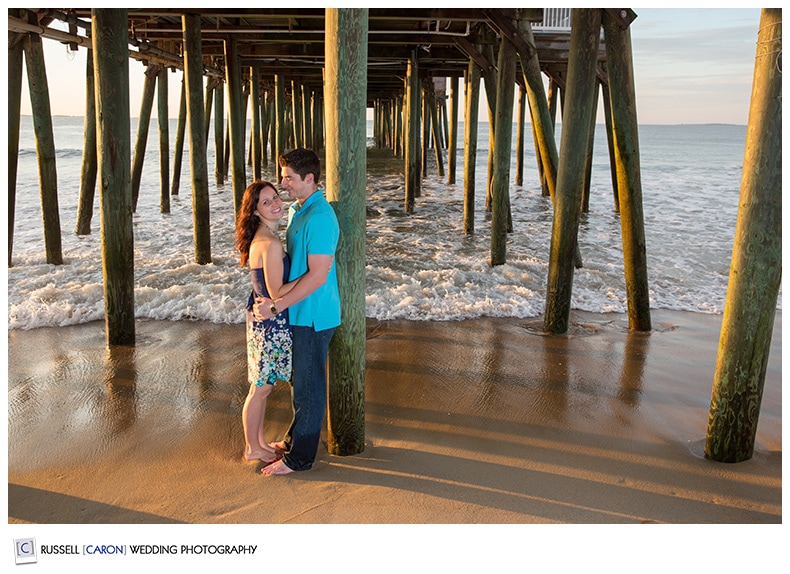 Laura and Chad got their feet wet this morning, in more ways than one!  One of the reasons we get excited about engagement sessions is that it gives us a chance to work with our clients before their wedding.  We develop a rapport and understanding, and come wedding day, it helps to calm any jitters that may arise.  And on a morning such as this, with the sunrise, the beach, and the Old Orchard Beach, Maine pier, you can't help but have fun!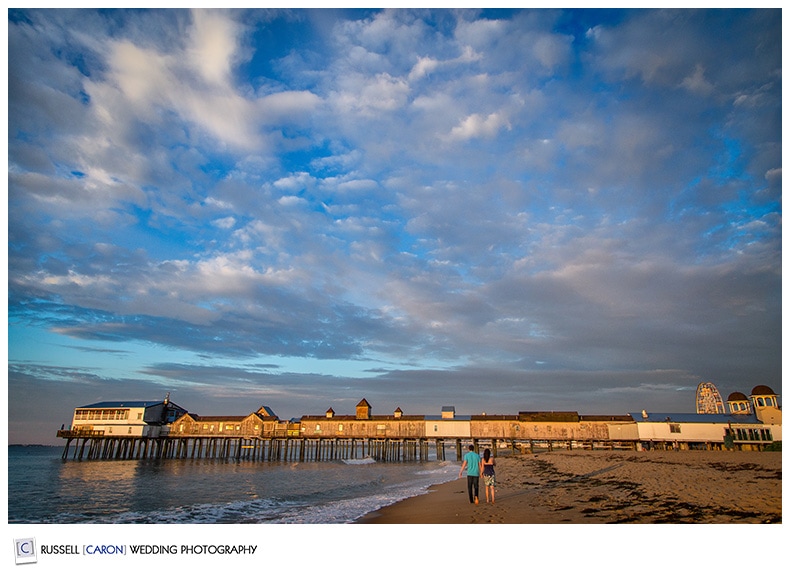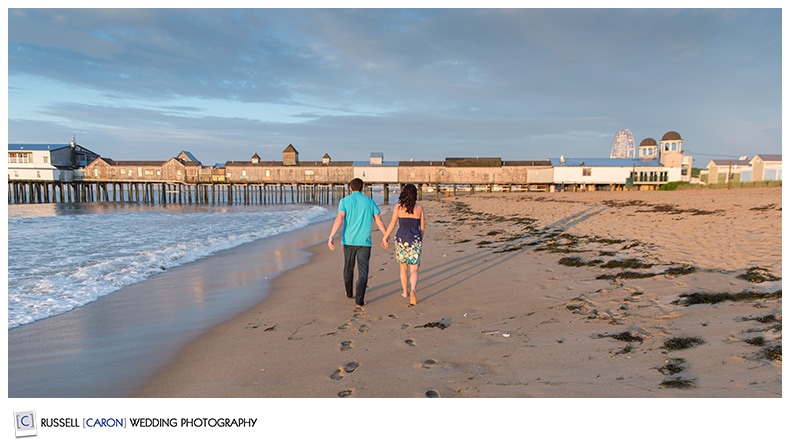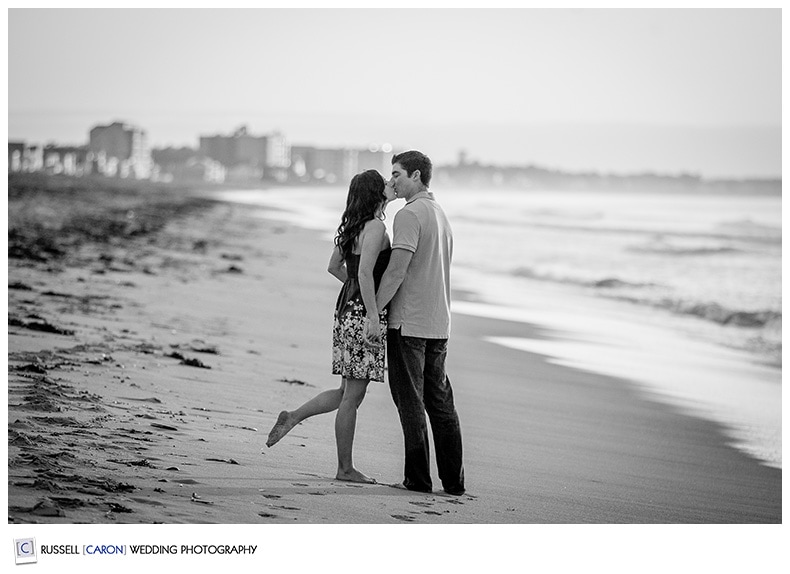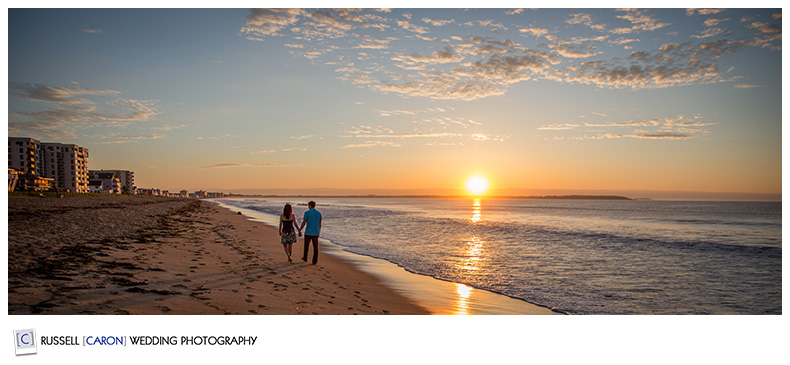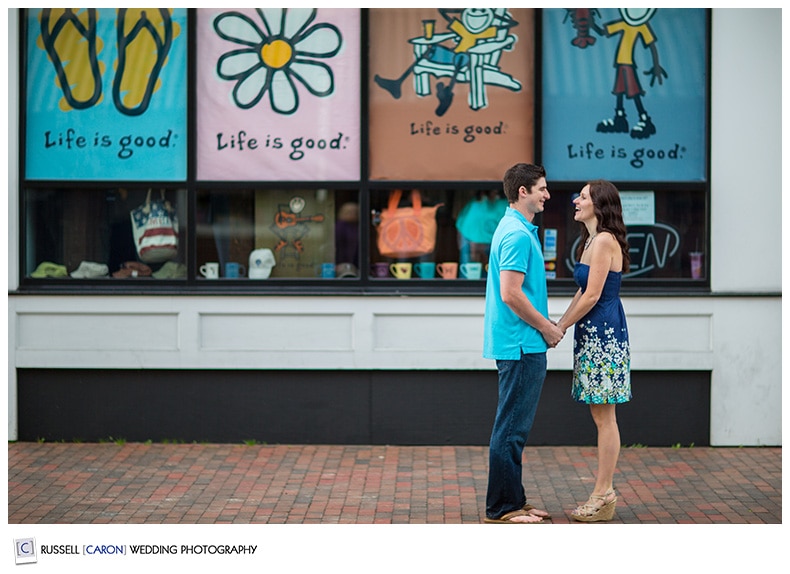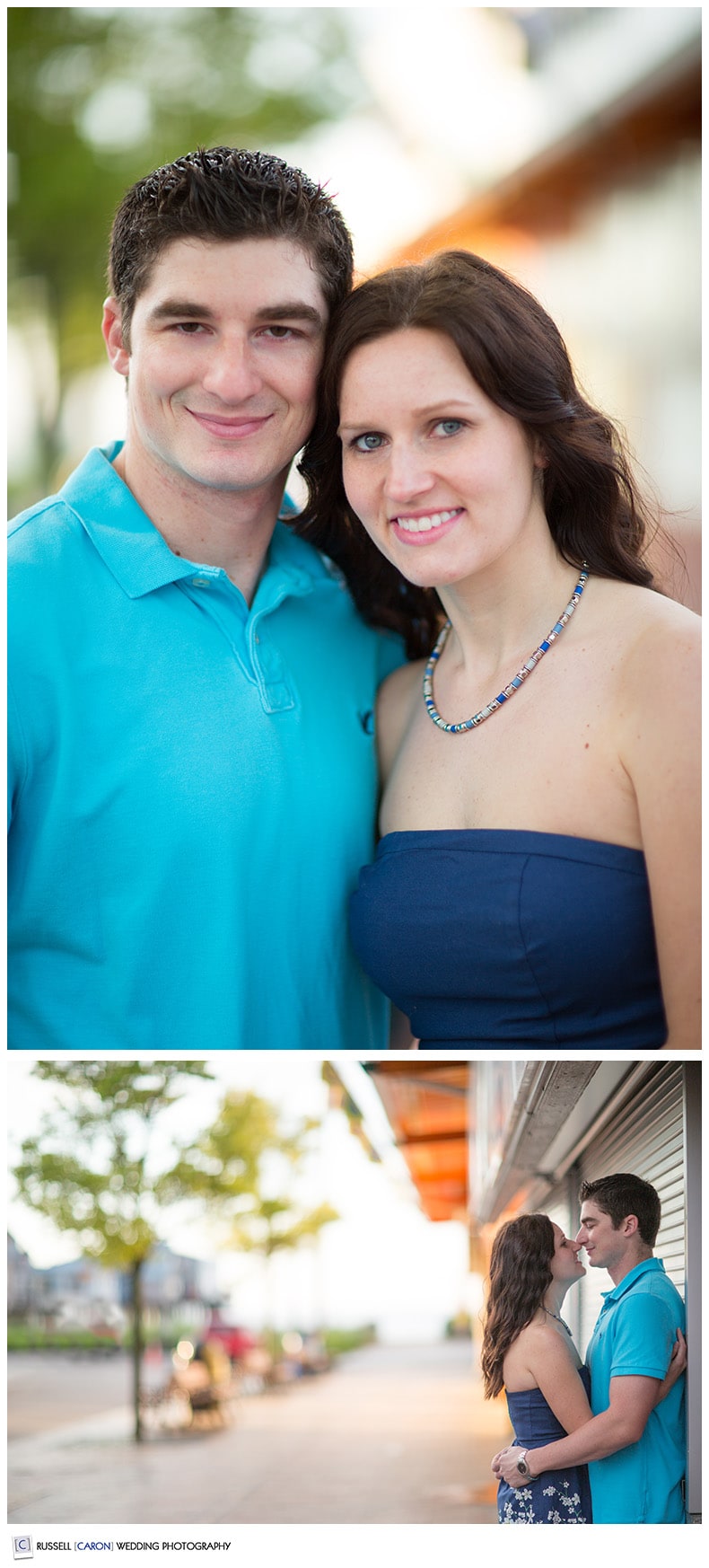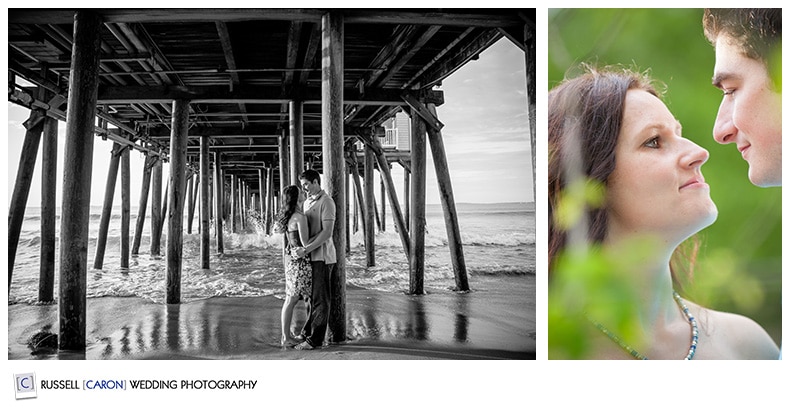 Sunrise engagement Old Orchard Beach Maine wedding photography lovers, Russell Caron Photography, put the fun into wedding photography for Maine wedding couples. Feel the love as this dynamic pair effortlessly capture each of your cherished moments, producing natural poses and unparalleled art for your special day. For more information, please

contact us

right away!