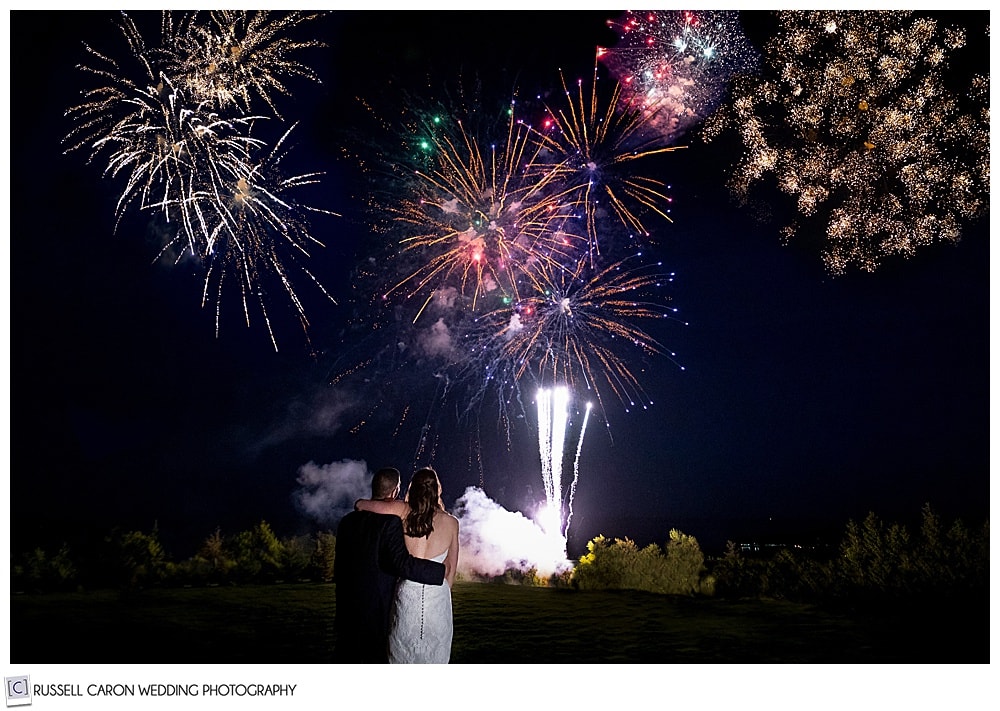 Spectacular Wedding Fireworks by Northport Maine Wedding Photographers! What a way to start the best-of fun for 2019!
So it begins, our annual countdown of the best-of-the best photos we've taken. Culling through perhaps 200,000 total images taken at wedding over the season to end up with 19 isn't easy! This year we switch things up a bit as both Russ and Liz select their top 19 they've each taken.
To reach our top 19, we're looking for images that evoke wonderful emotion for us; images we loved being present to see and make.
Dana and James' fireworks were perhaps the most spectacular we've seen at a private event; rivaling that you'd expect to see of a Maine community and their 4th of July tribute. It was a fitting end to an amazing, nothing-held-back wedding at Point Lookout, Northport, Maine. It was sadly one of the last weddings there, as it's not any longer a wedding venue. Perhaps this makes this image all the more special.
See more of Dana and James' wedding here: Classic Point Lookout Wedding
Venue: Point Lookout
Photographers: Russell Caron Wedding Photography, photographs by Russell Caron and Liz Caron
Videographer: Josh Swan, Media Northeast
Fireworks: Central Maine Pyrotechnics
Officiant: John Portela, All in One Weddings
Floral Designer: Pretty Flowers
Band: Redline
Hair and Makeup Artists: Emily Velandry and Kaylee Emma of Bei Capelli
Wedding dress designer: Suzanne Neville
Wedding dress boutique: A Little Something White
Men's Wear: Ridge Squire Tuxedo
Cake: 3 Dogs Cafe
Paper suite: Bespoke Designs
Tomorrow Liz and I will each share our #18 favorite image of the year, so stay tuned!
Please comment on the blog post, if you enjoyed our spectacular wedding fireworks photo! And please share!! Thank you 🙂 Come back every day, until we reach #1 on December 31!
Midcoast Maine wedding photographers, Russell and Liz Caron, are romantics at heart who love photographing people in love. Are you getting married? No matter where your wedding is located, we'd love to travel there and take breathtaking wedding photos. For more information contact us right away!