Midcoast Maine Wedding | Midcoast Maine Wedding Photographers
Julie and Lorenzo, your midcoast Maine wedding may have been chilly, but the love around you was super warm, and you were champs!
Committed to an outdoor ceremony at Point Lookout if at all possible, the weather cooperated with blue skies, with temperatures well below normal. And, there was an occasional wind chill to make everyone think it was more like January. The ceremony was a tidy 14 minutes long, which at least made sitting outside in the cold temps temporary. But though it was short, the ceremony, with personally-written vows, was beautiful, touching, and meaningful.
Julie and Lorenzo had done a first look before the ceremony. We all then travelled nearby to Lincolnville's Ducktrap Beach and then to the Point Lookout Farm in Northport for some portraiture and artistic photos. They were comfortable and easy-going, every step of the way. And willing to do so much in our time together.
Ducking in and out of the warm car was key to success here. But notice how Julie and Lorenzo don't really look cold in any one of these photos, which are some of our favorites from the day.

Returning to do bridal party and family photos before the 3:30PM ceremony, we did end up doing some of these photos indoors. After the ceremony everyone gathered for a group shot, then headed in for all the warmth of the indoors and cocktail hour. There was lots of fun and delicious eats as the night progressed.

Congratulations, Julie and Lorenzo, for your doing everything so right for your dream wedding!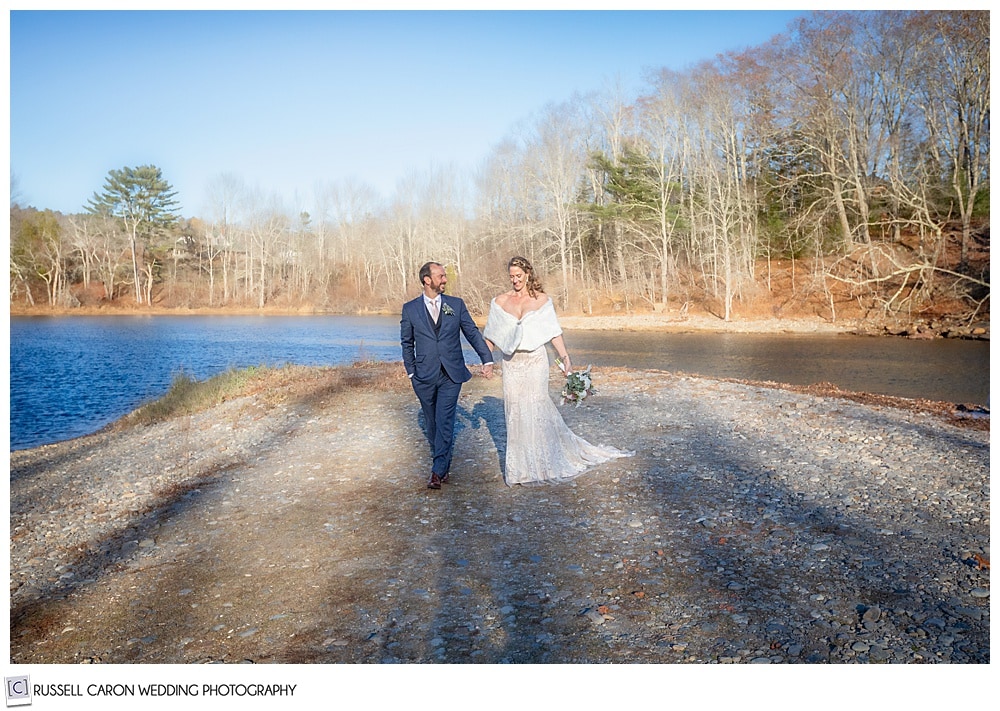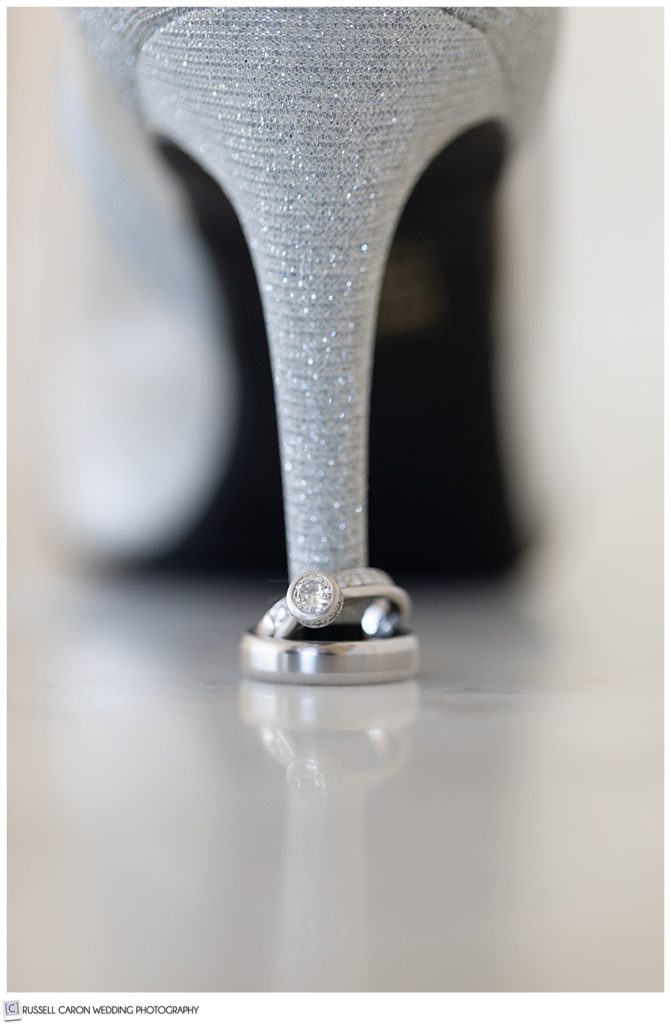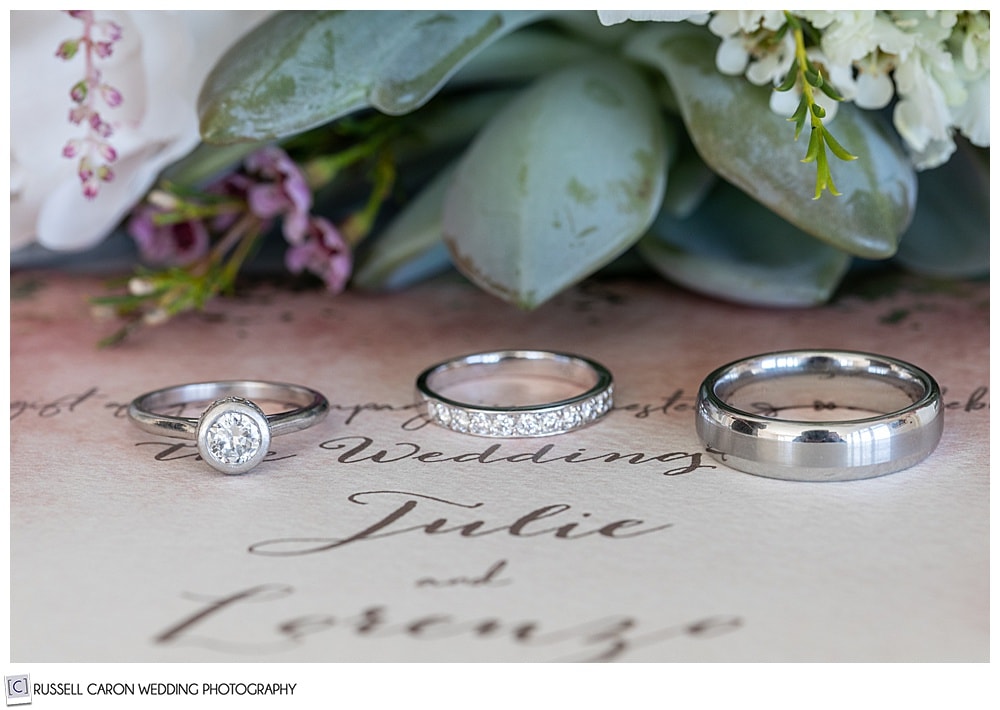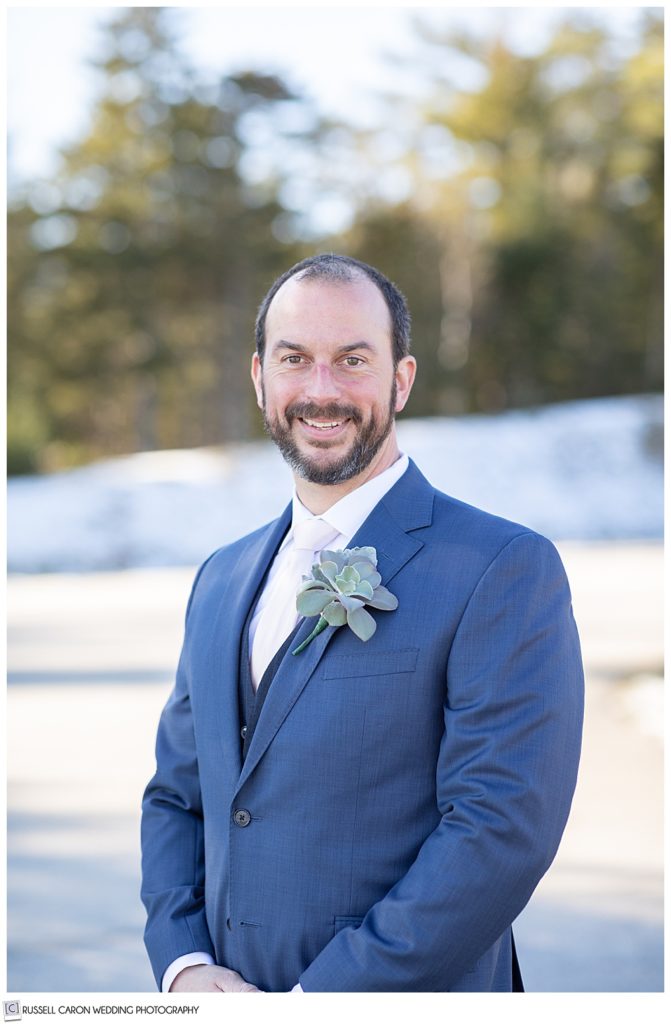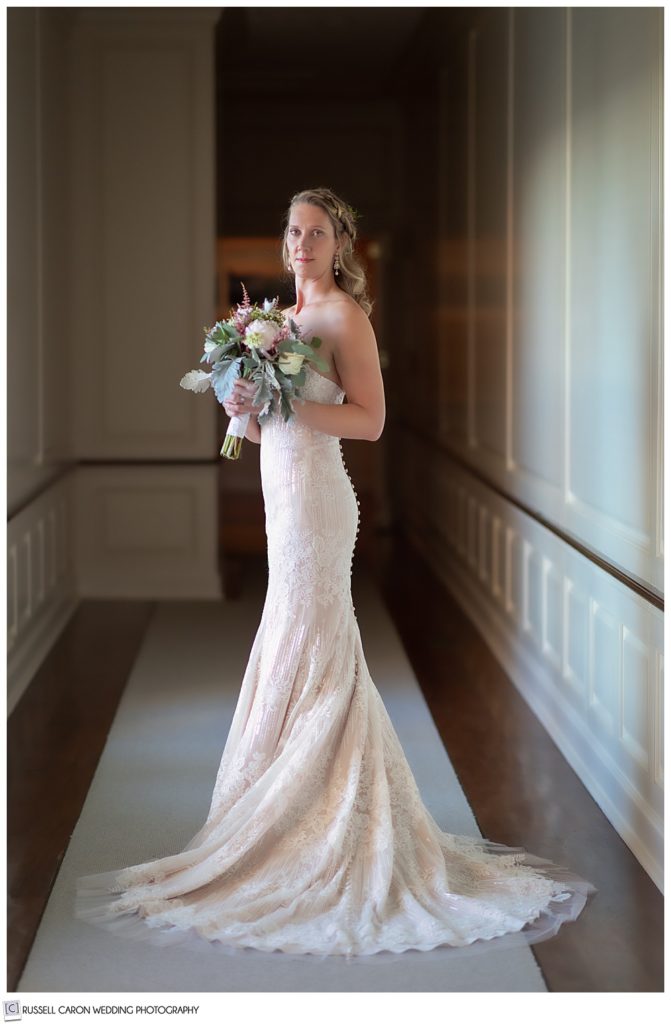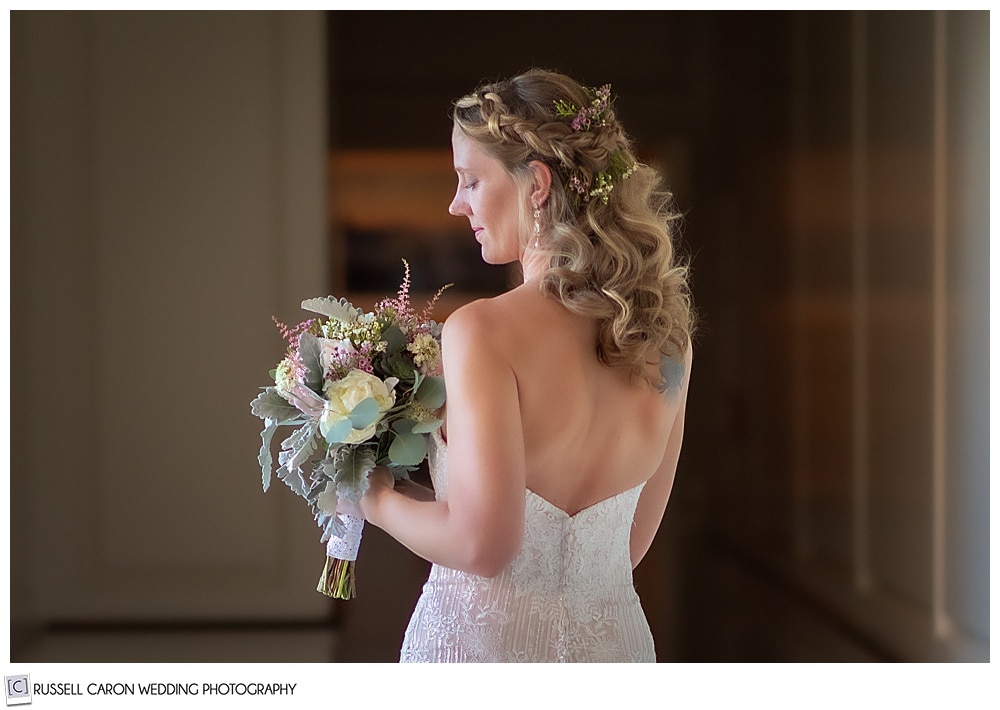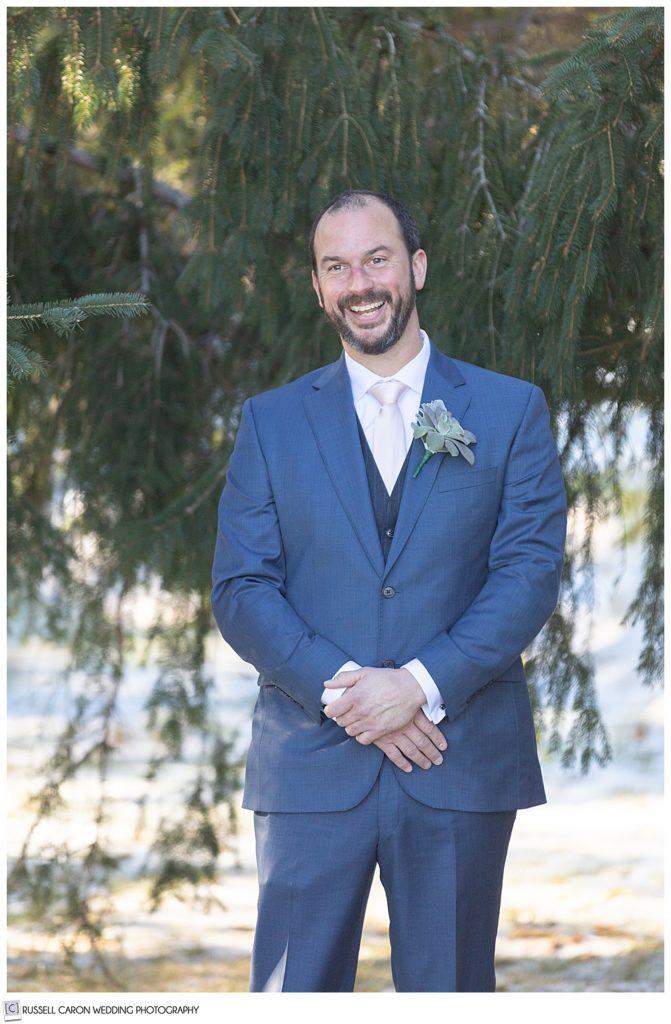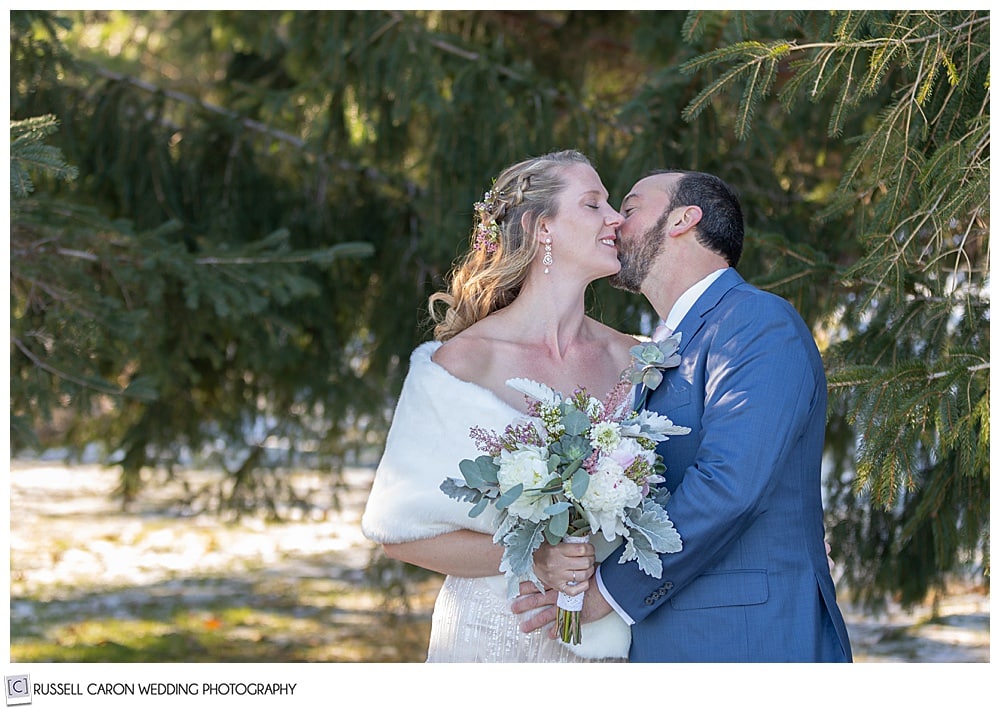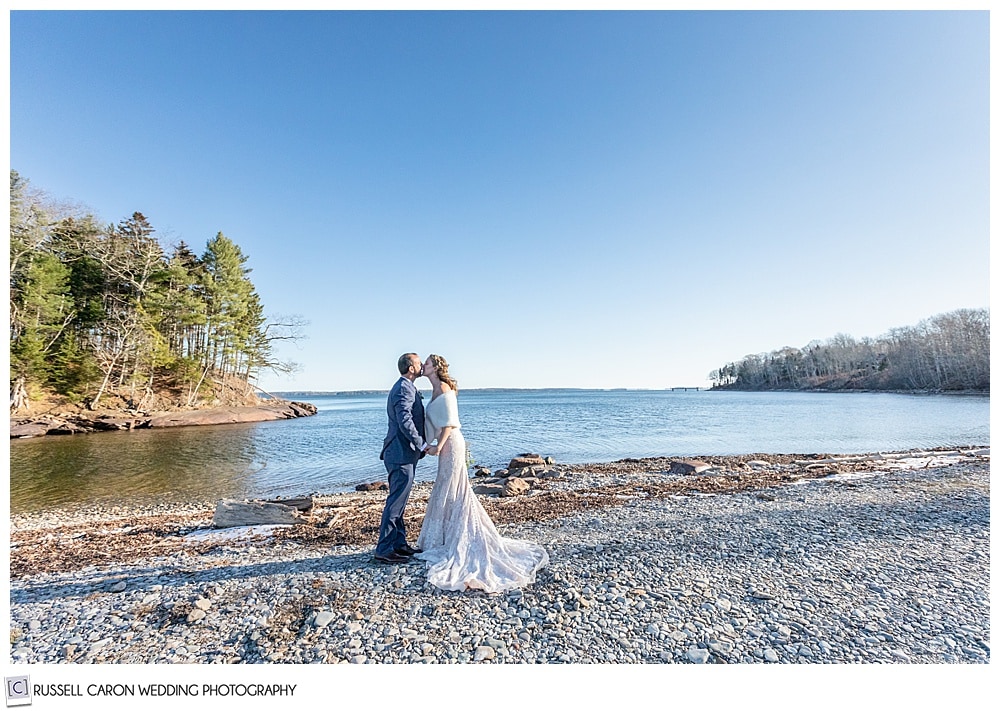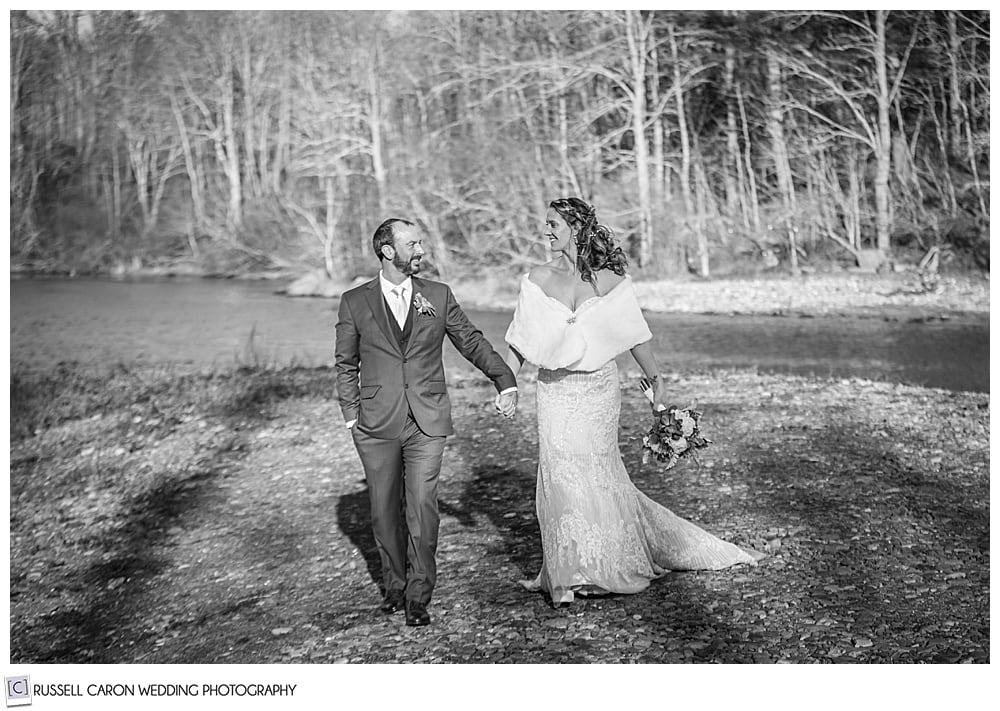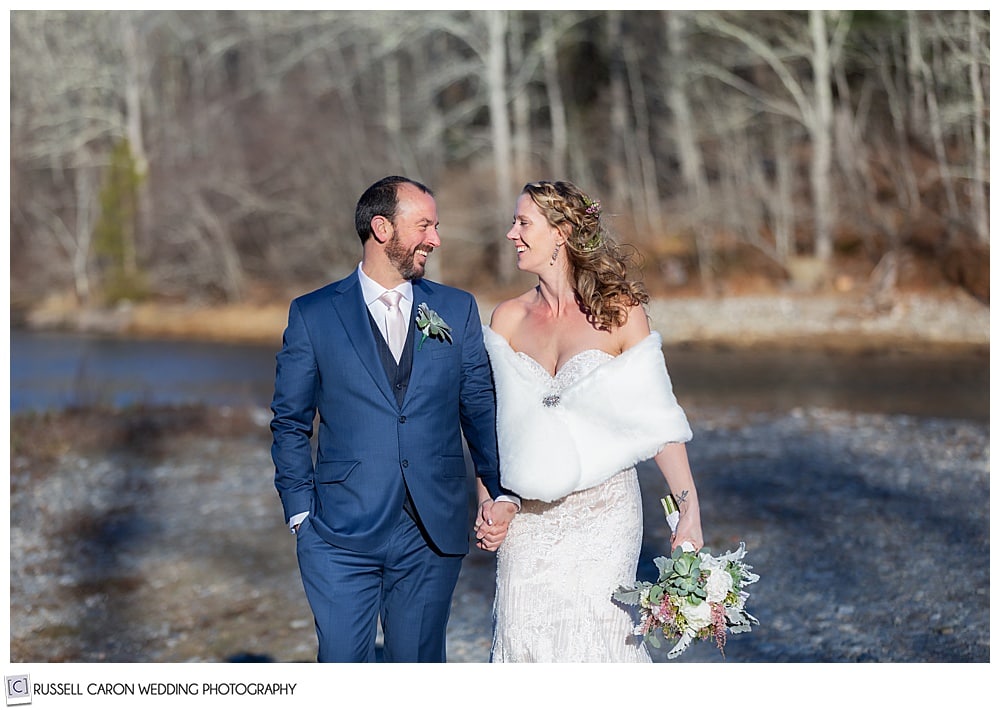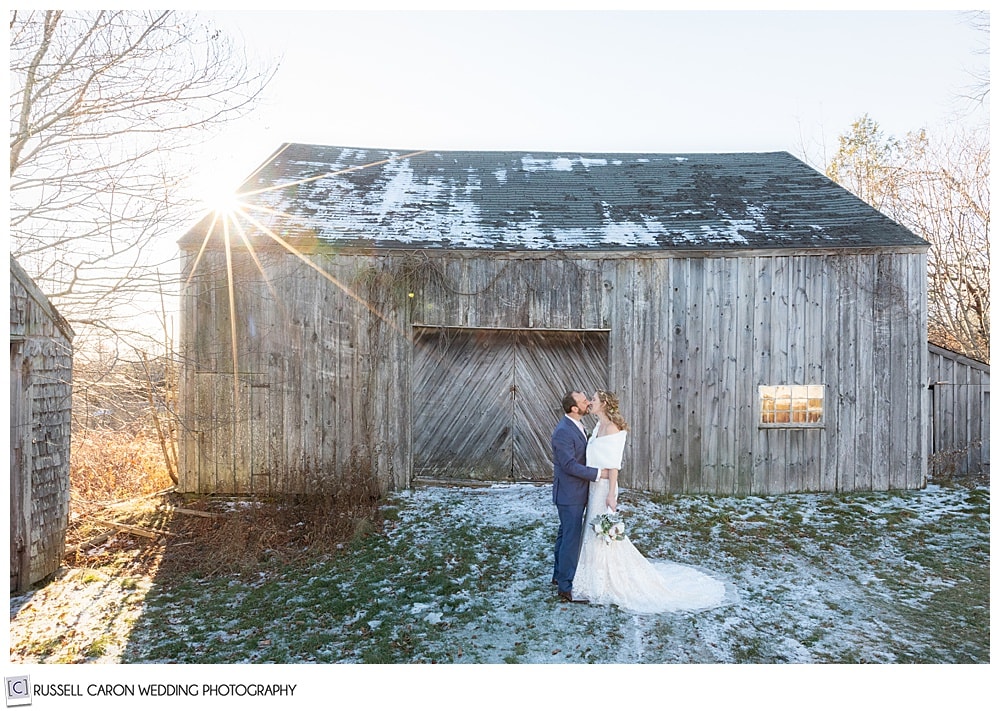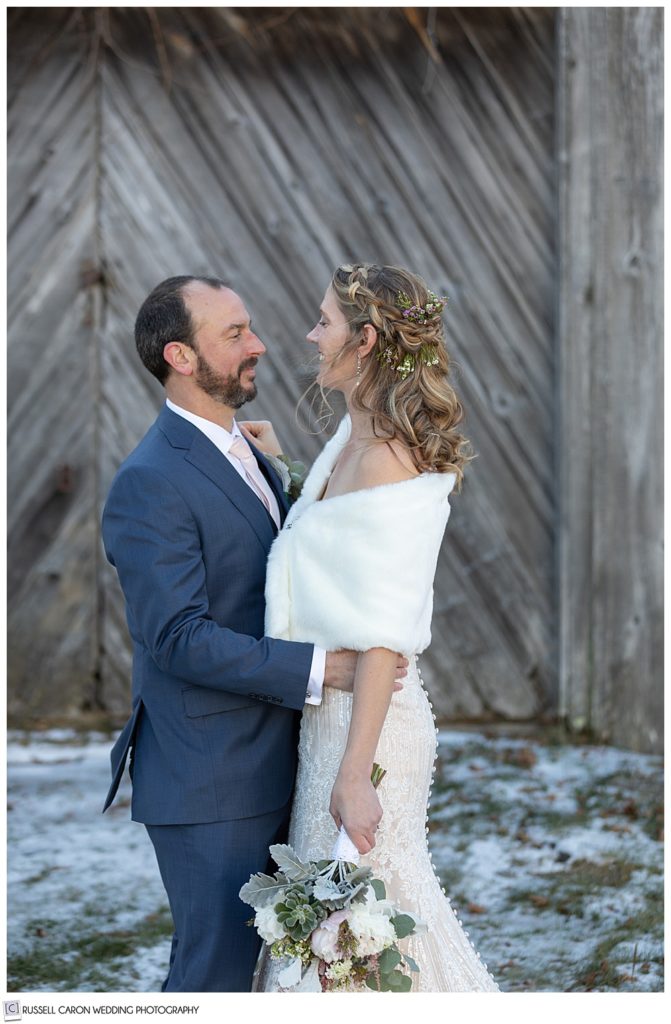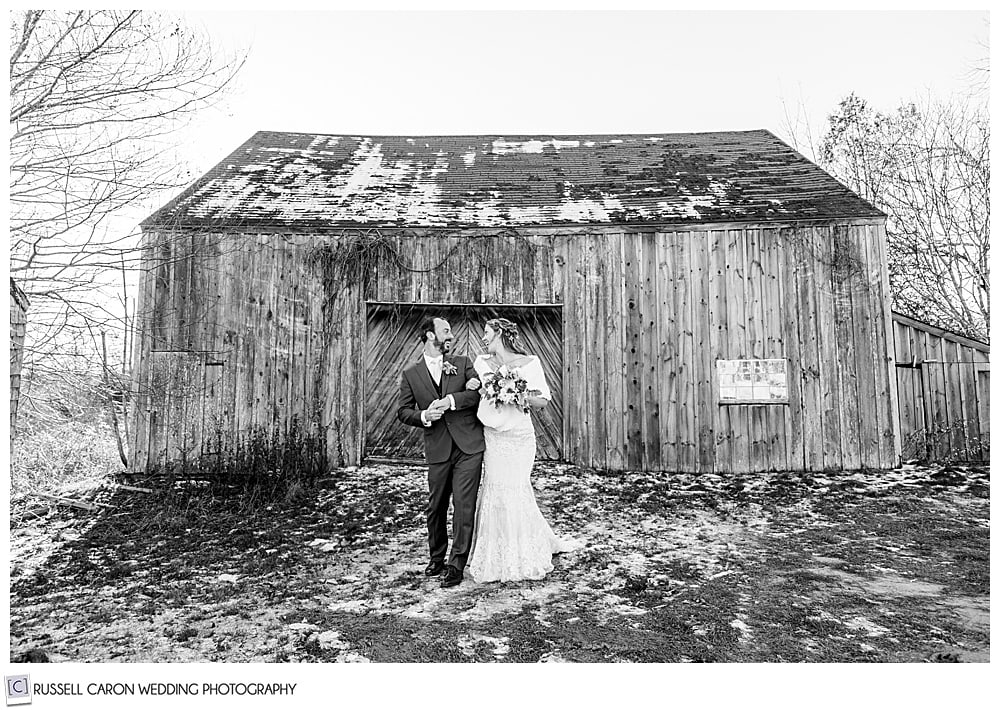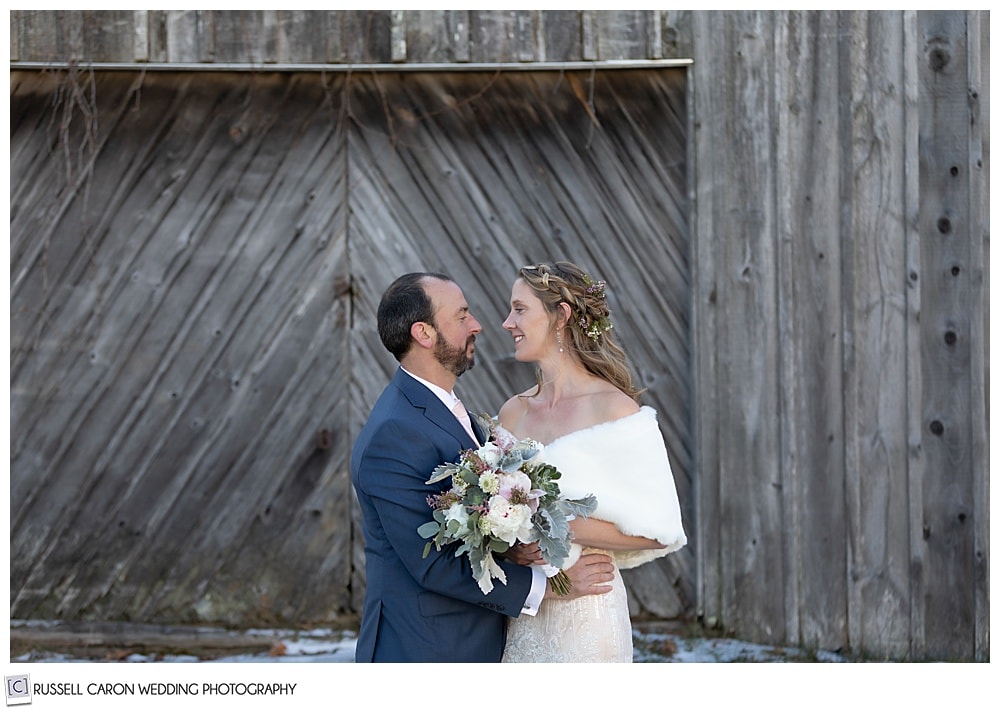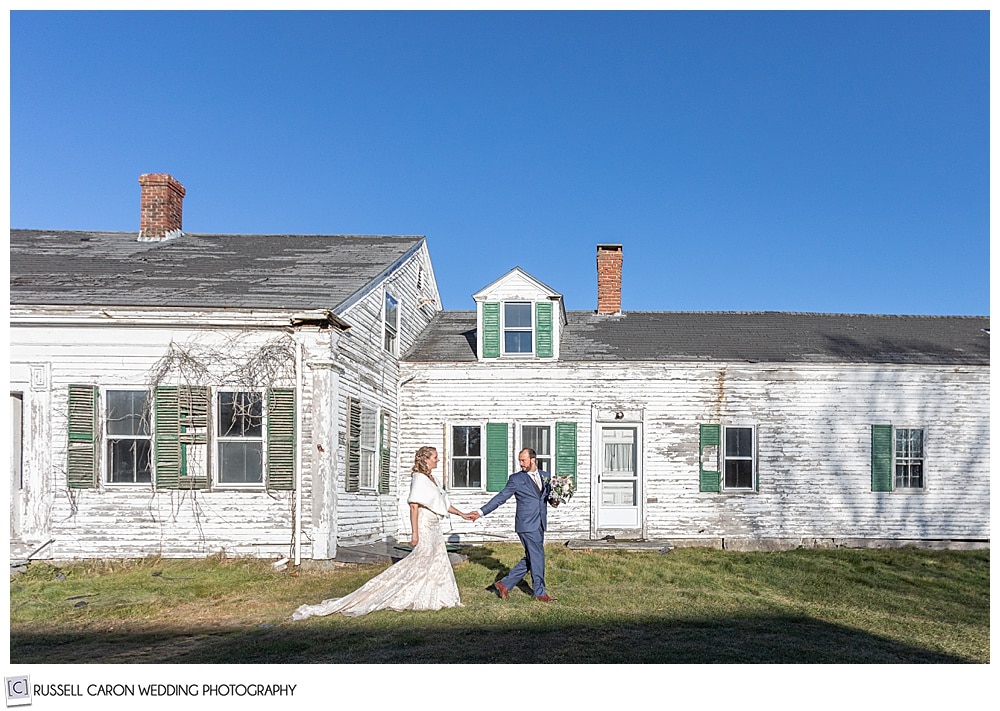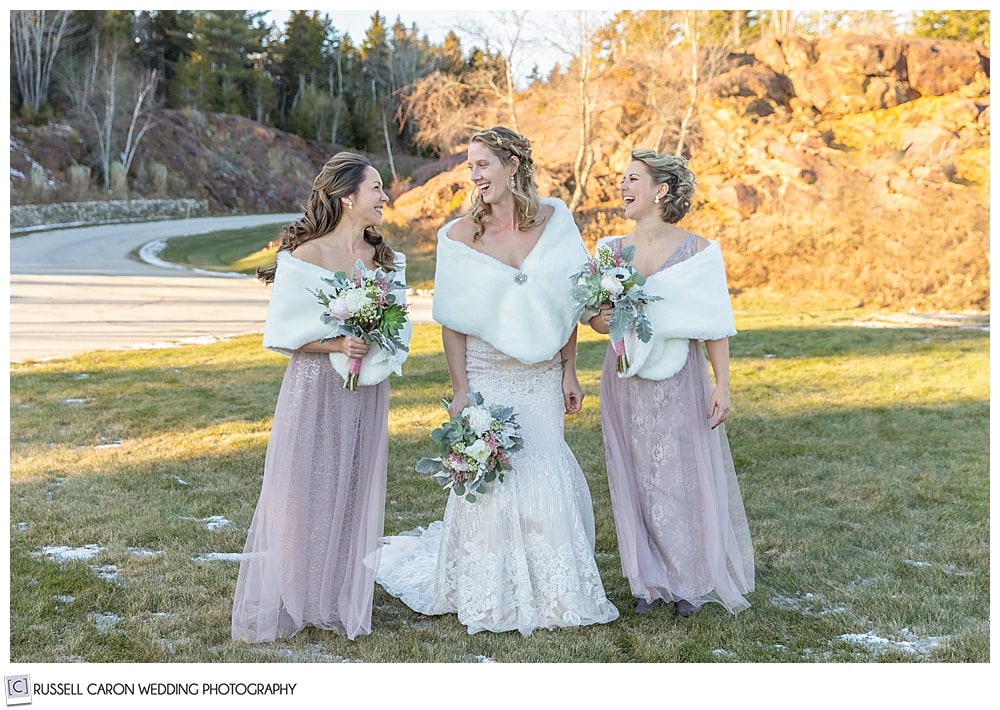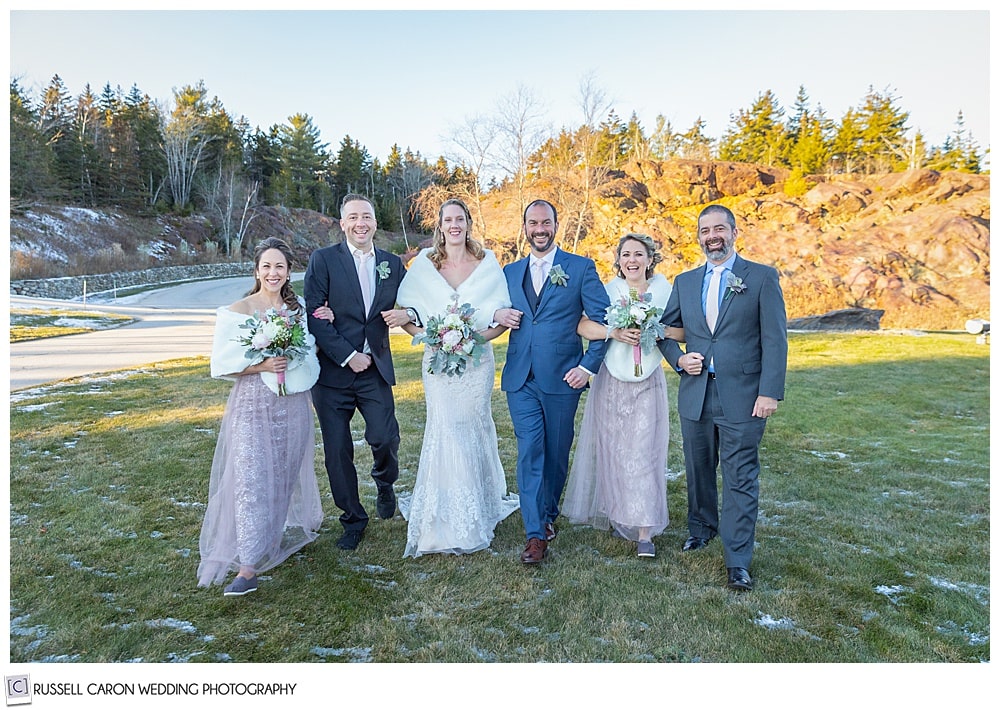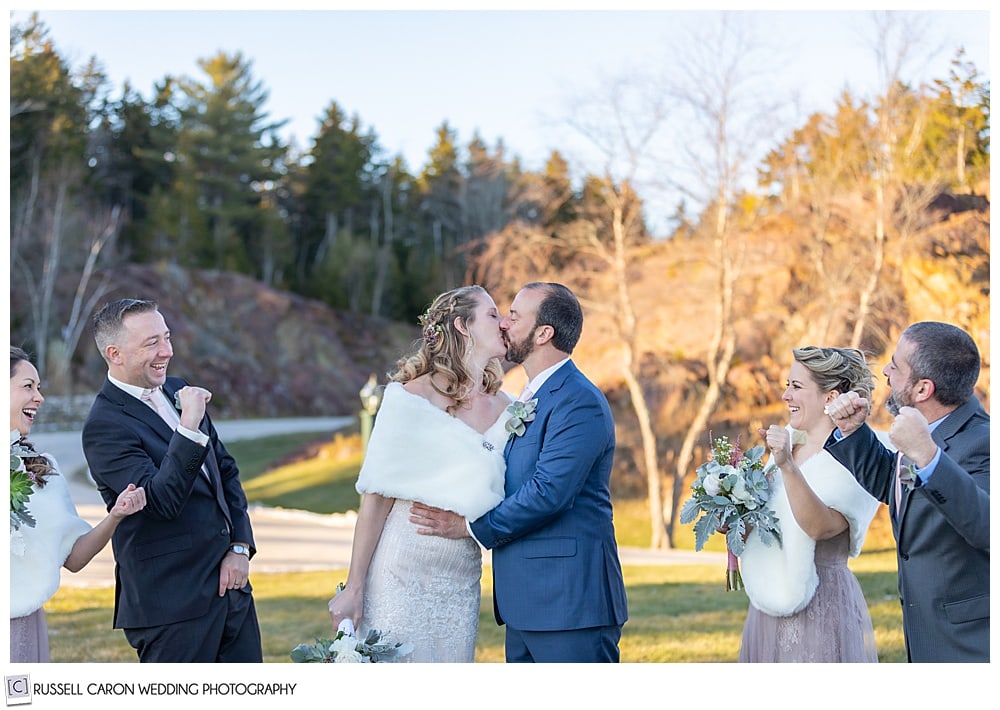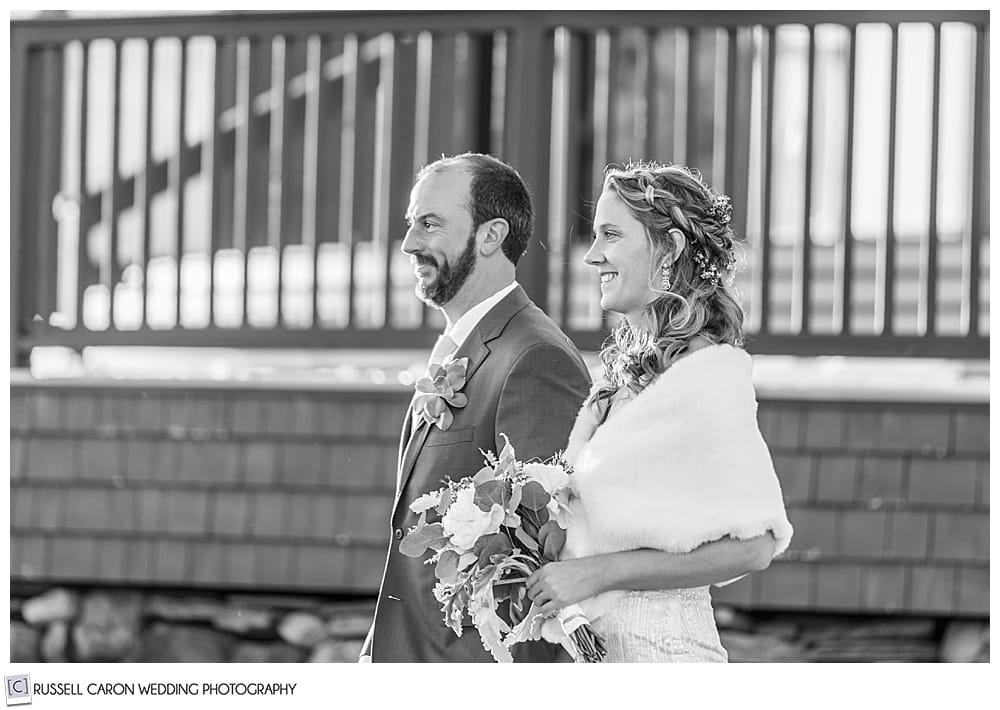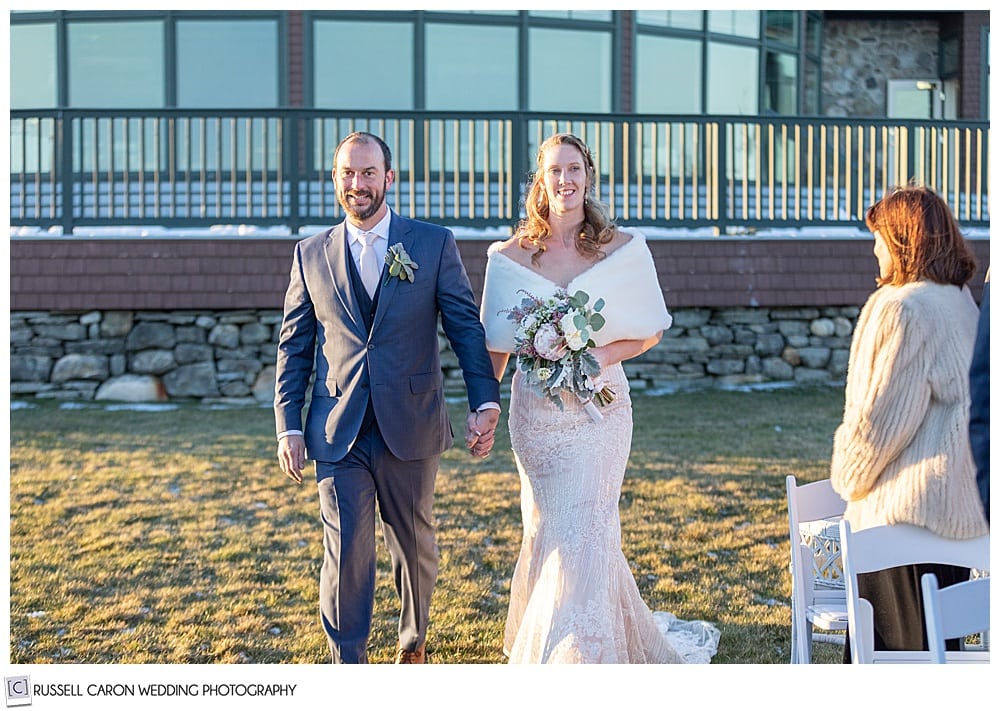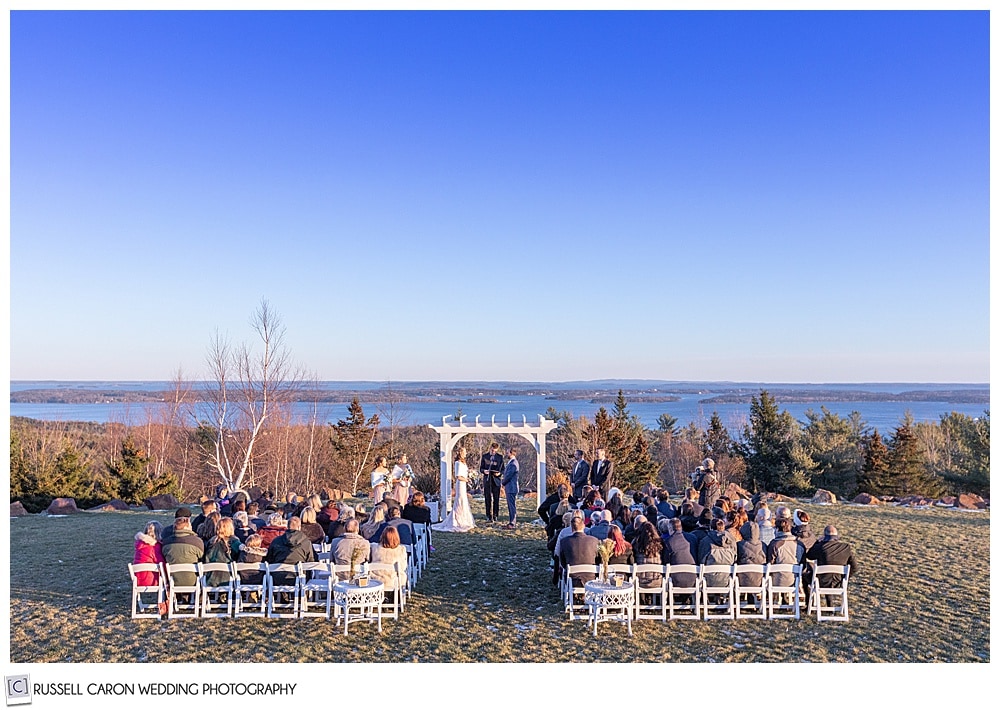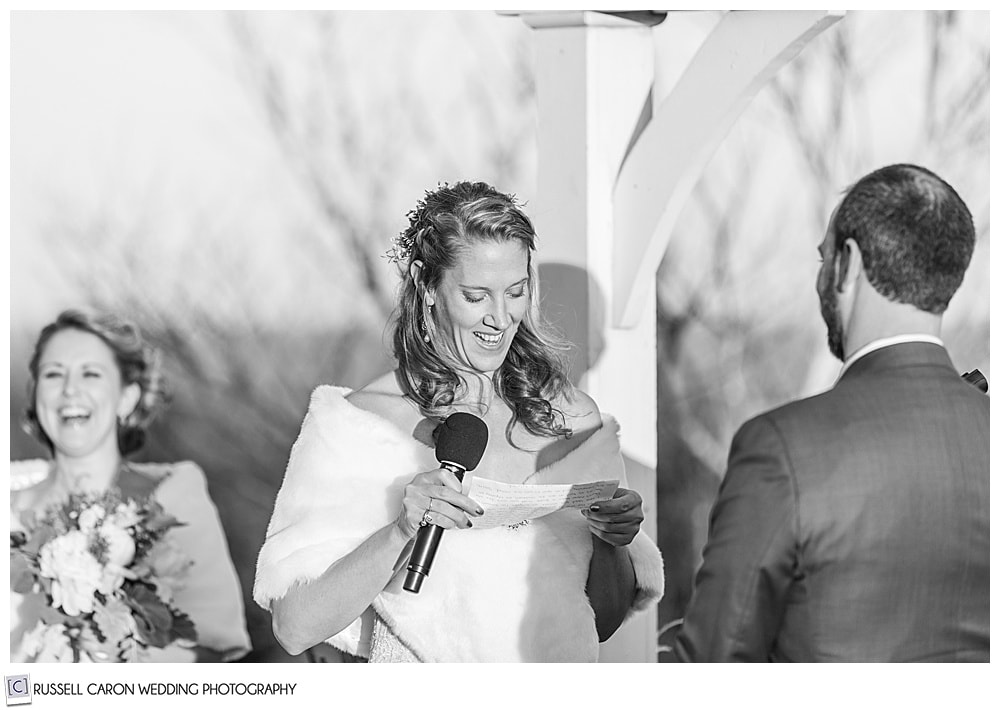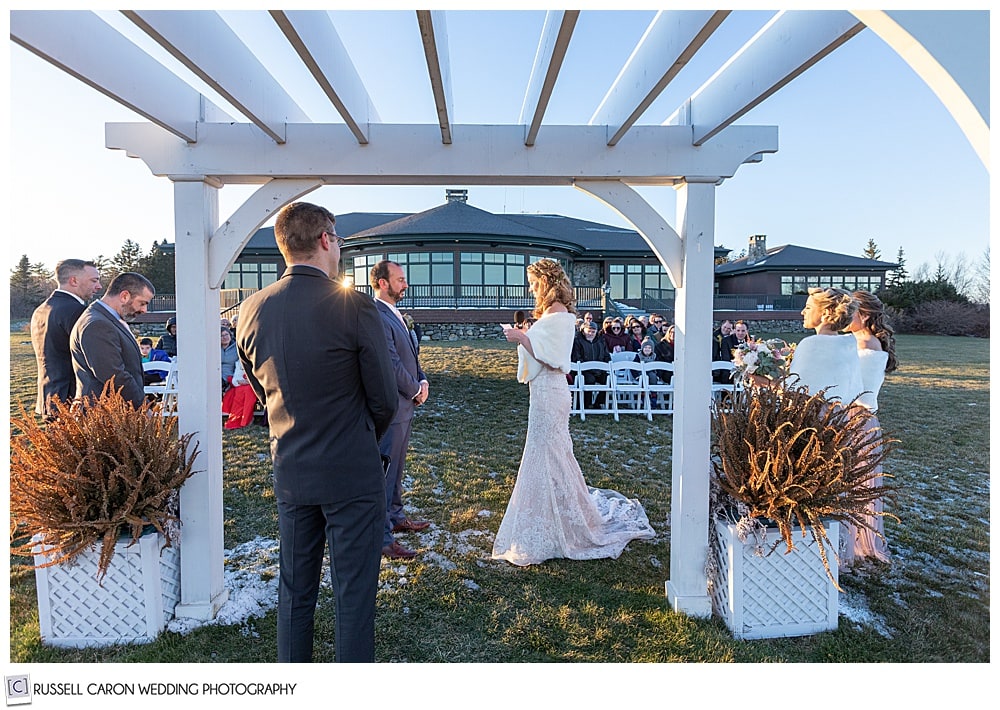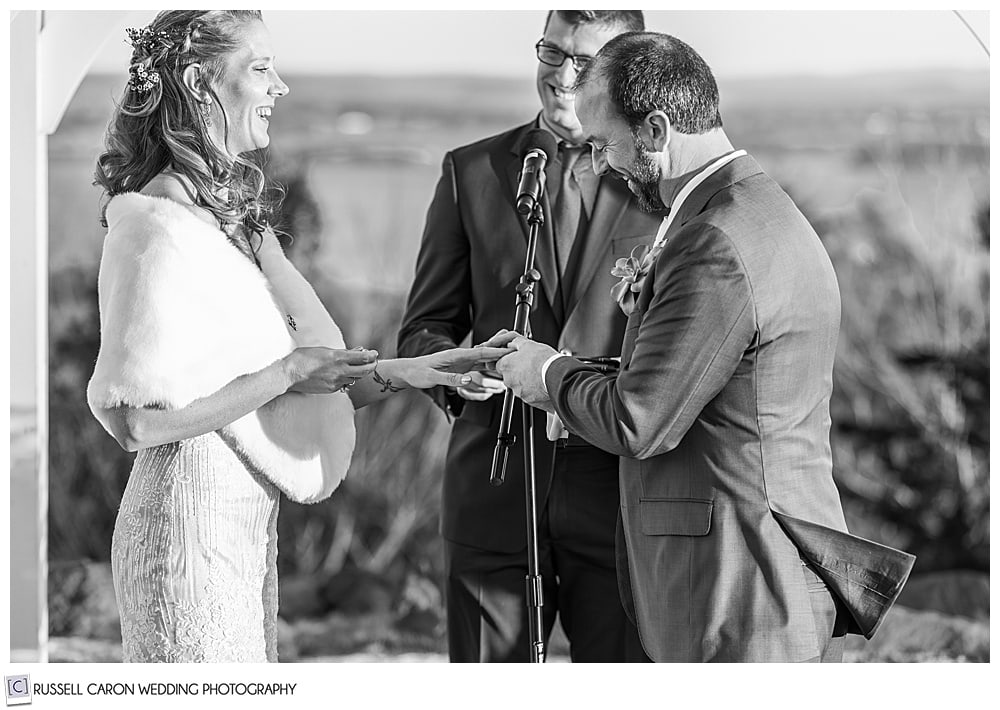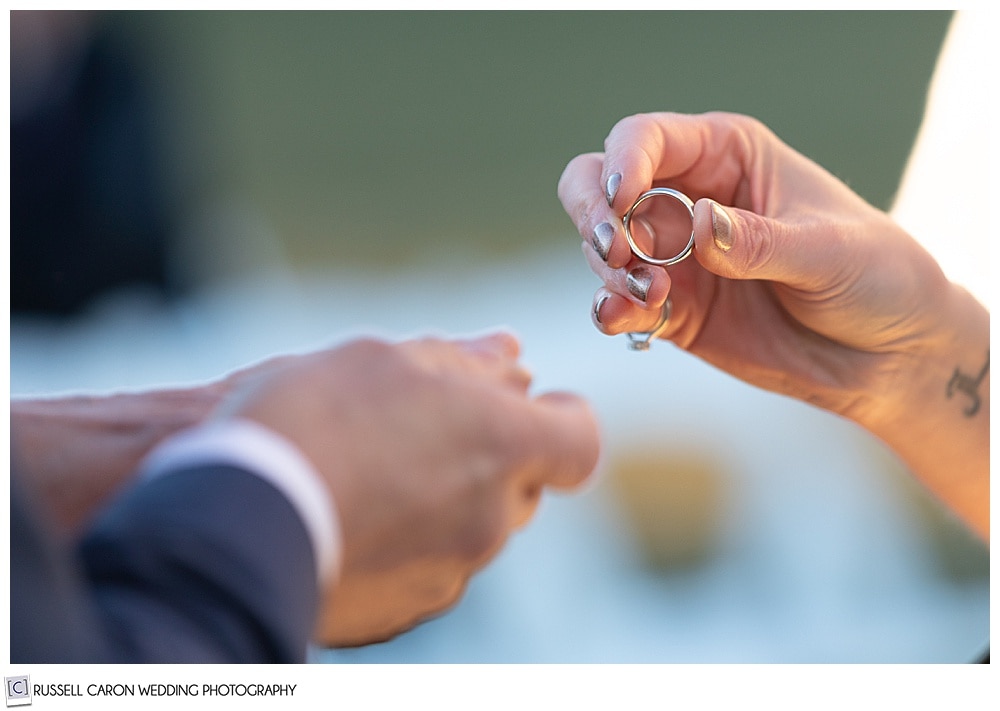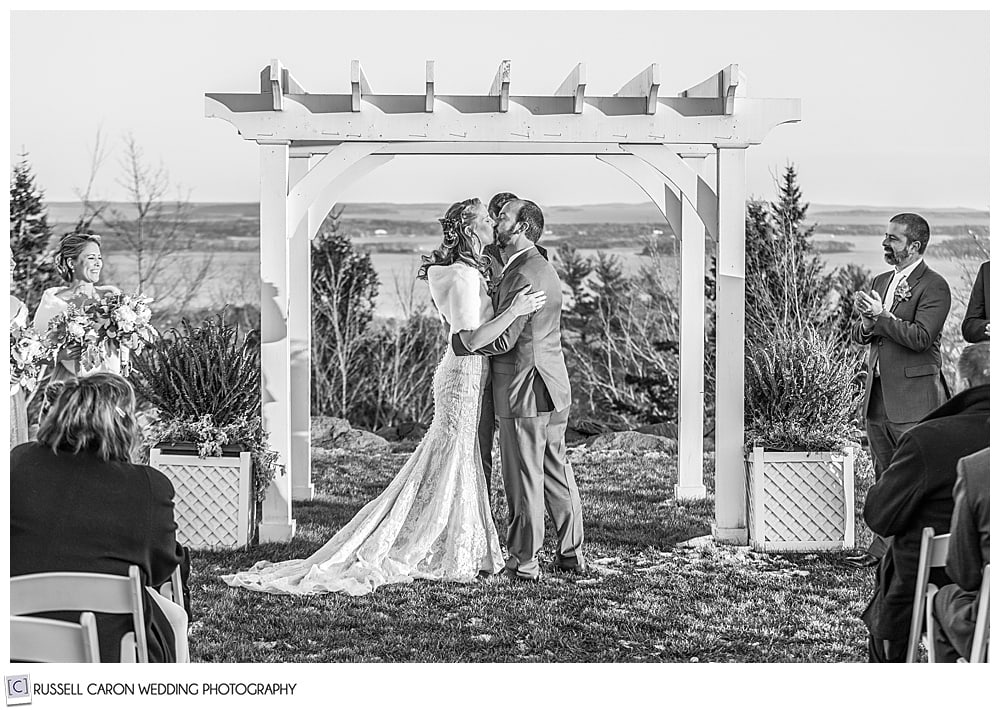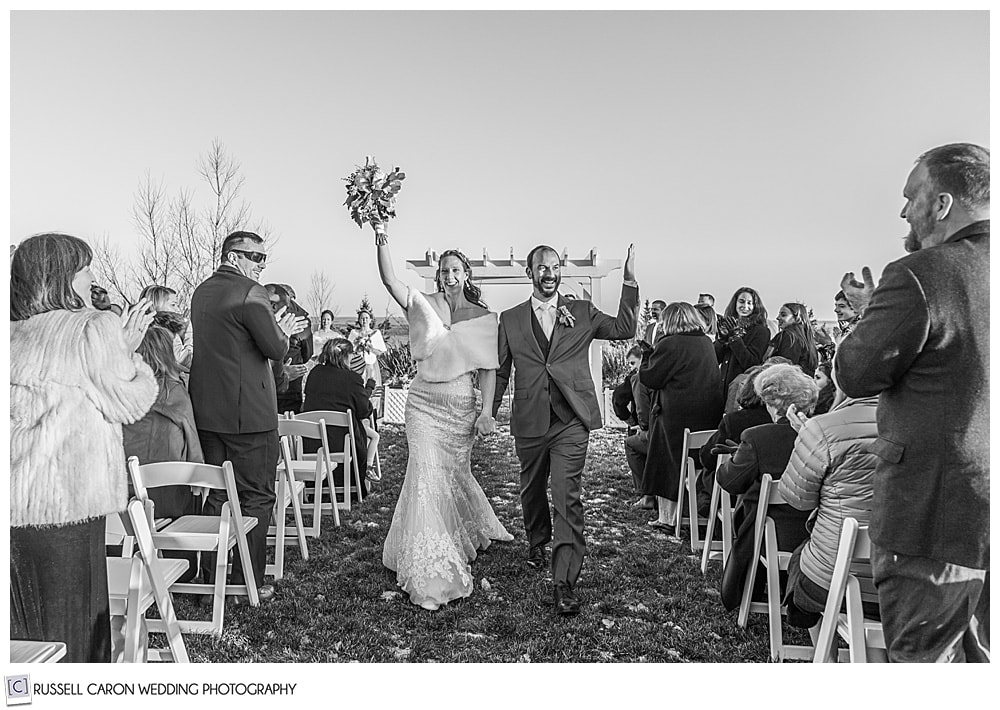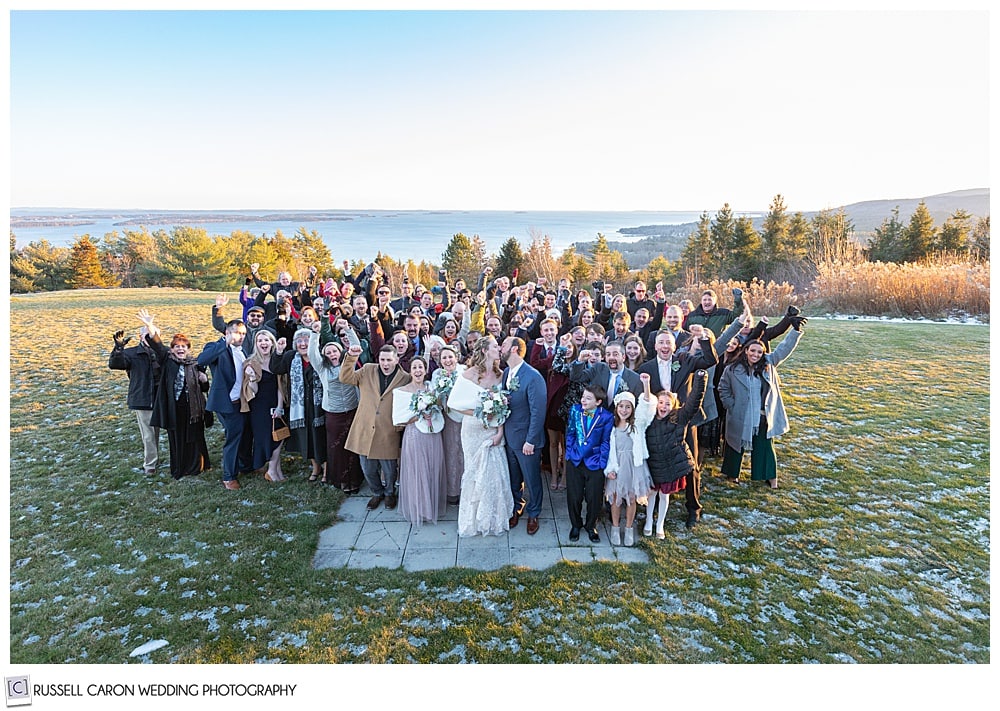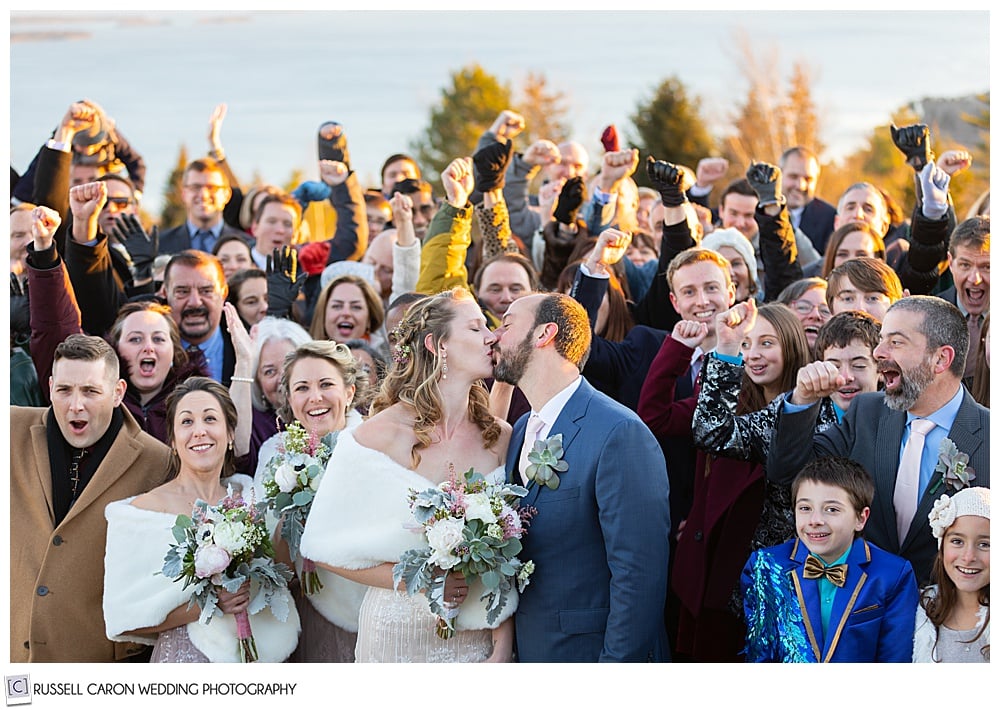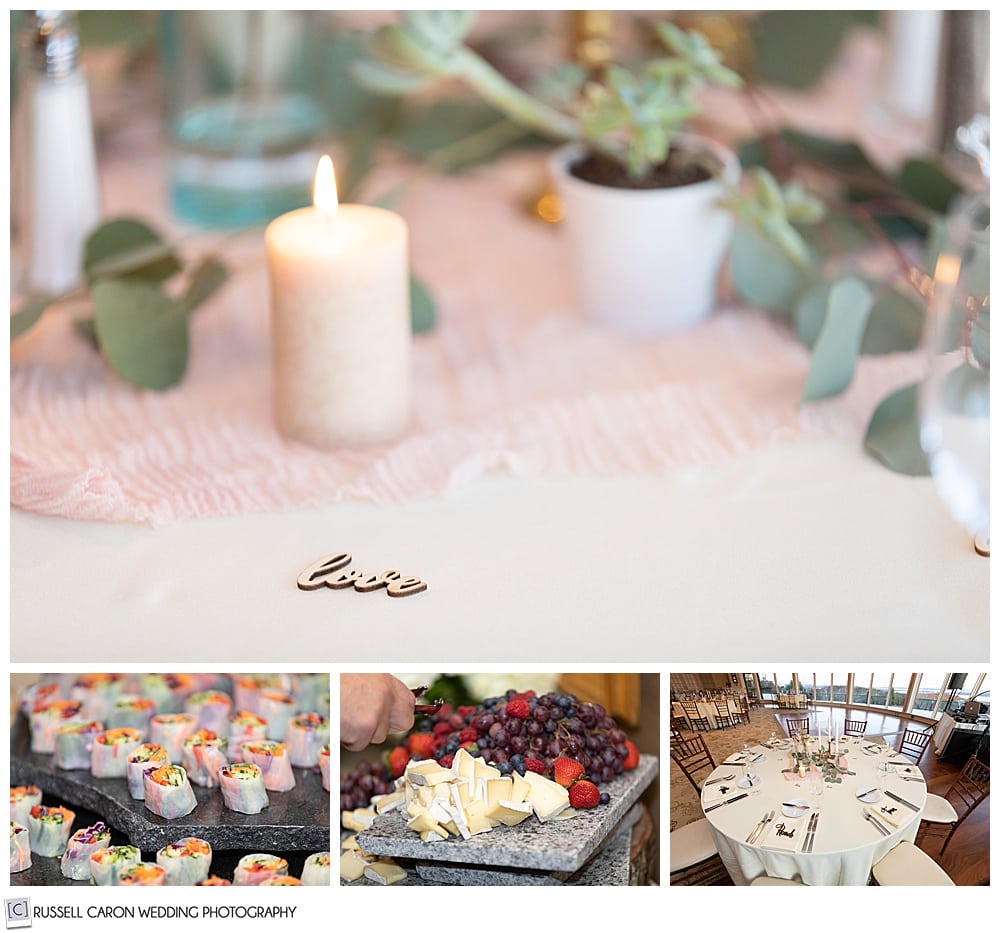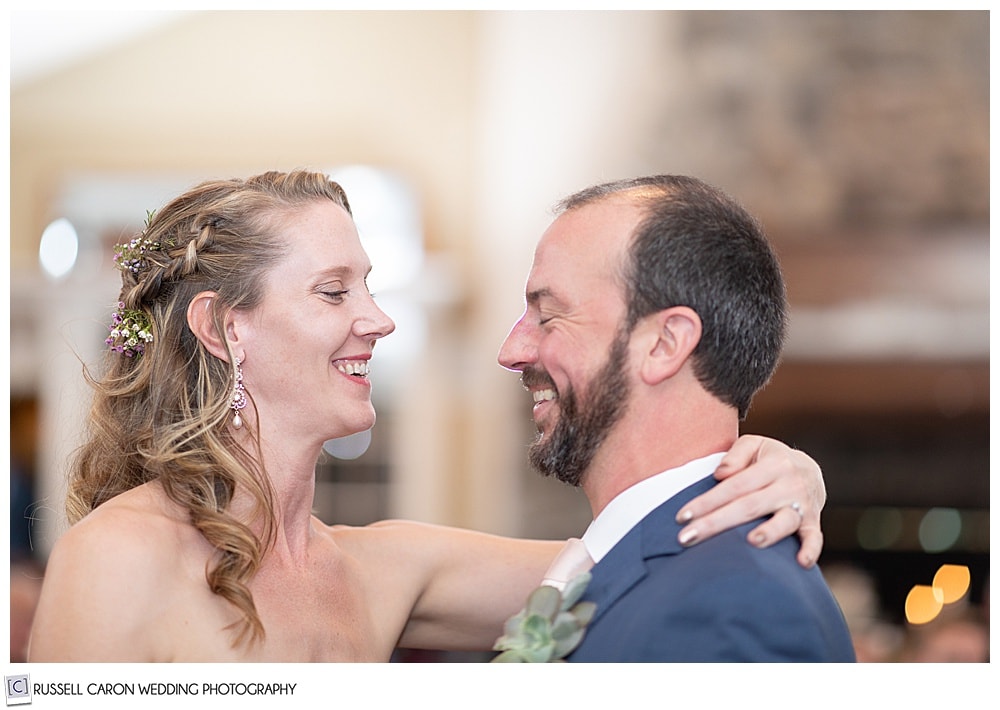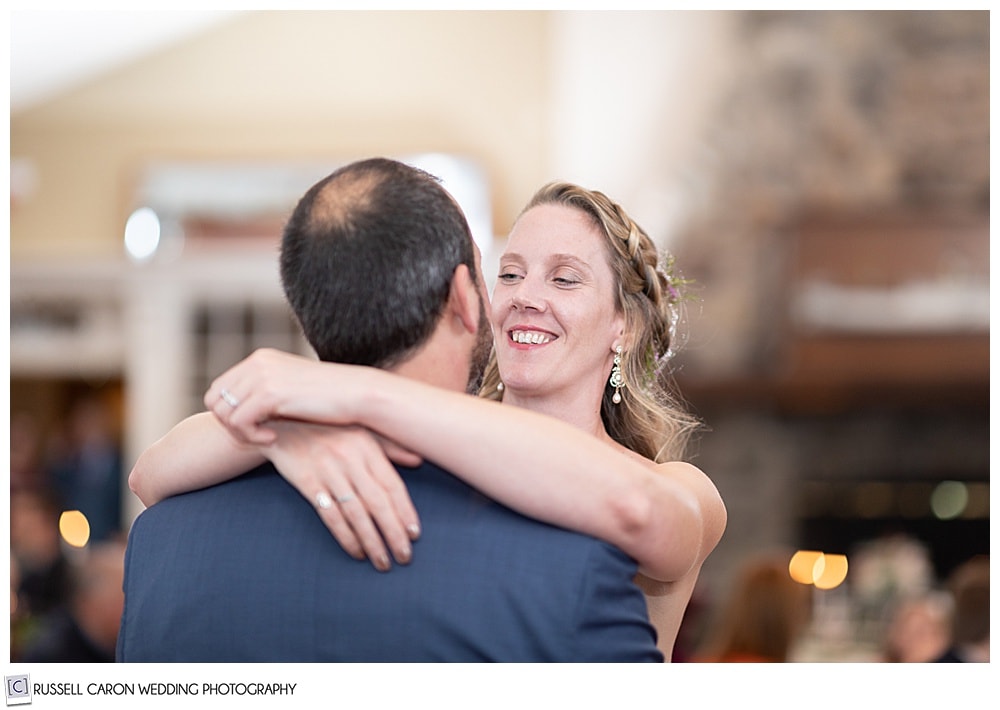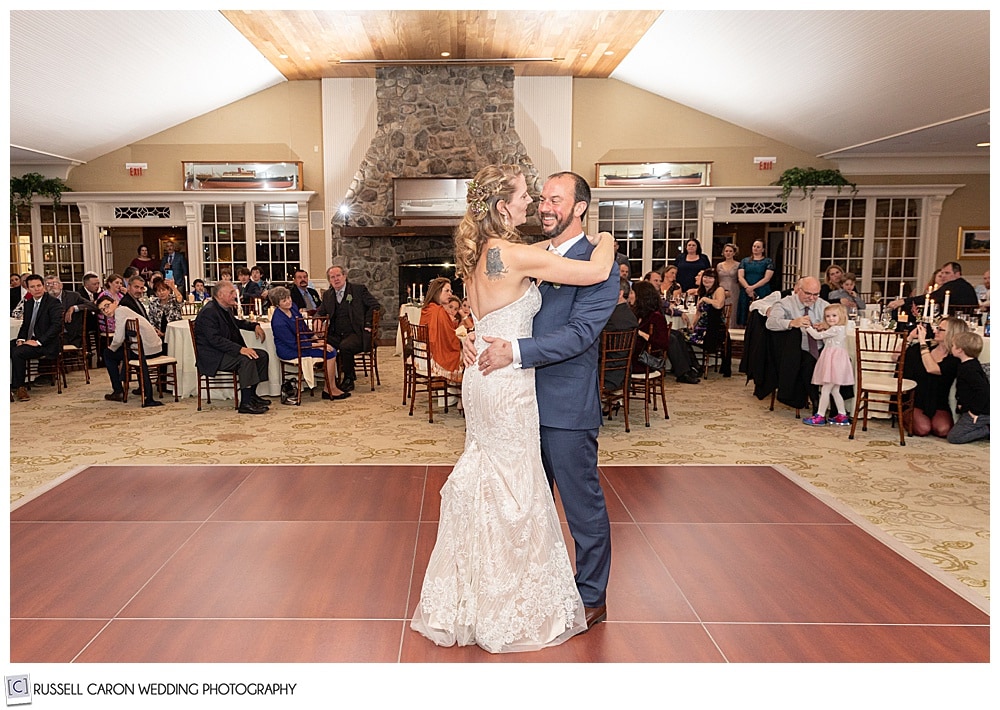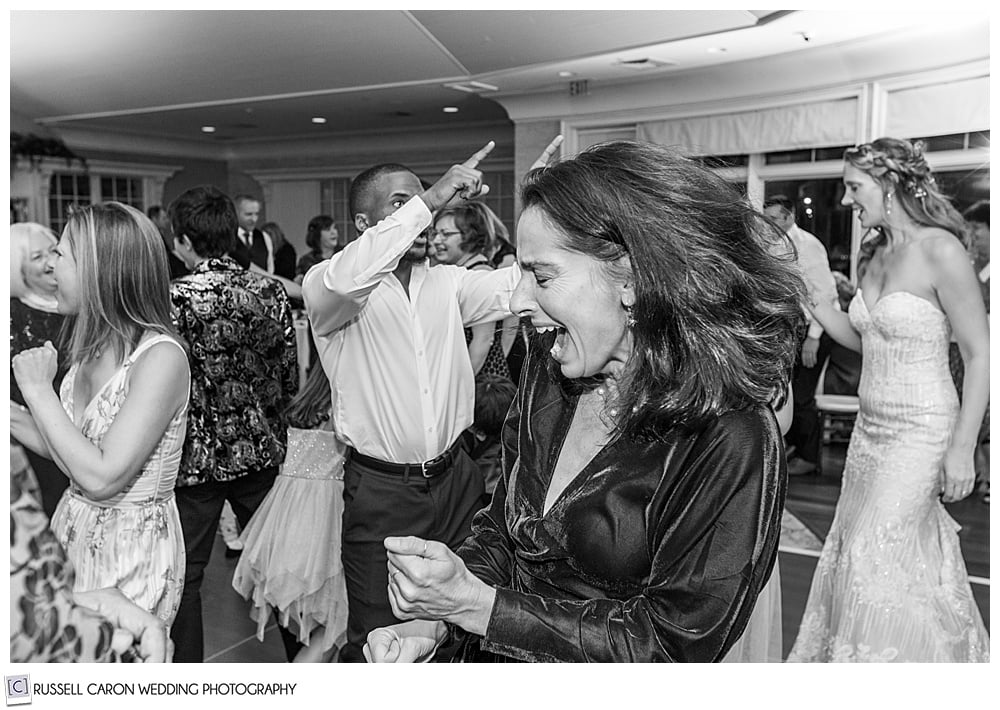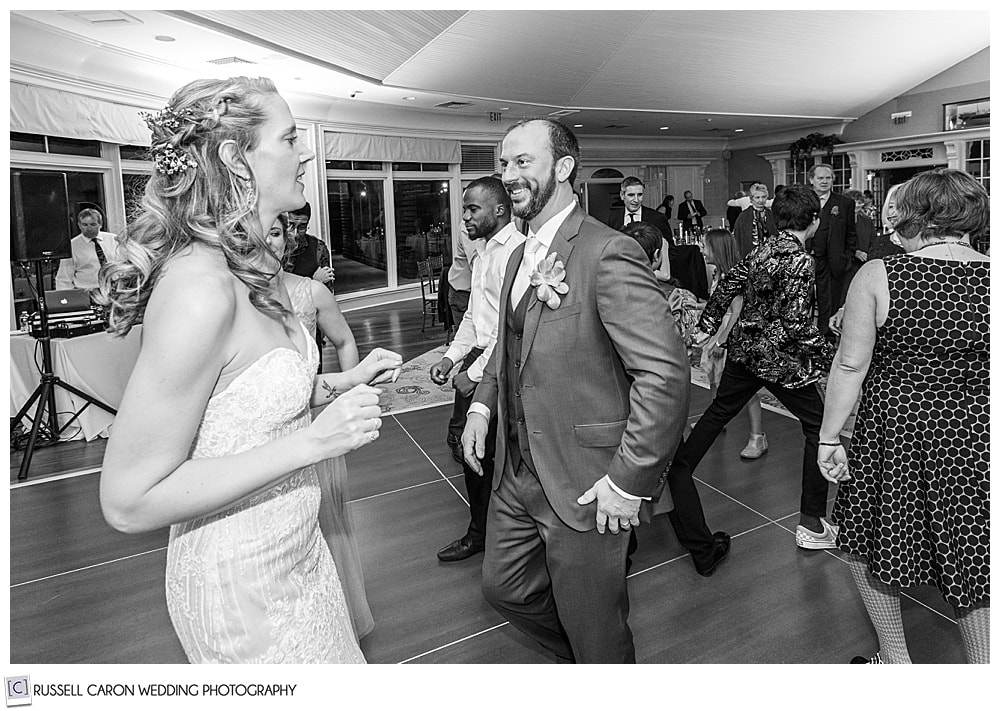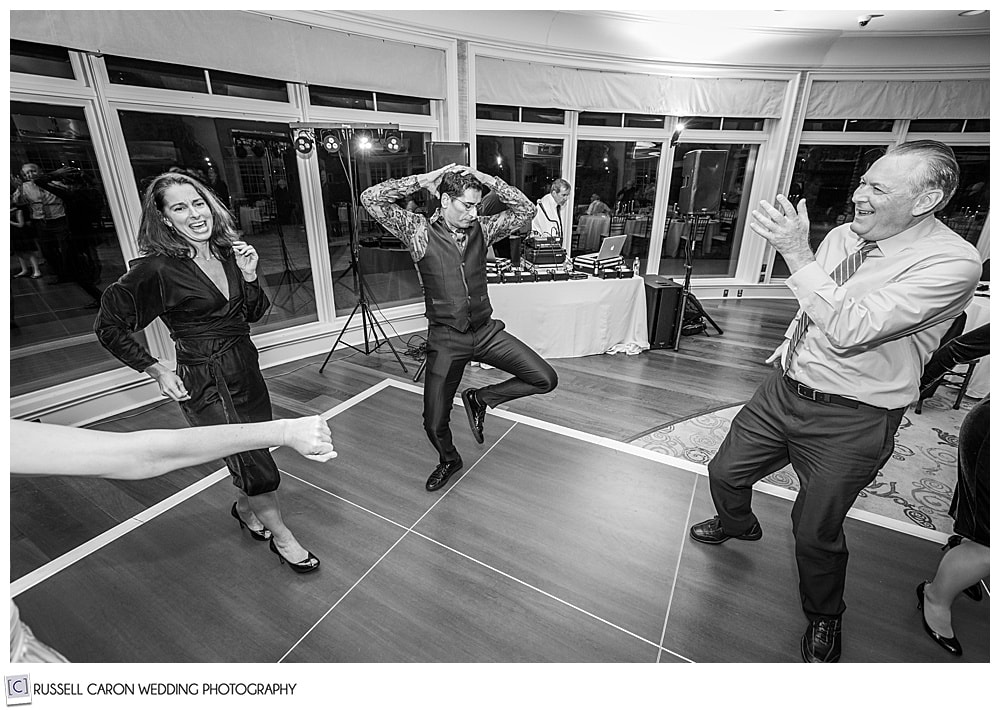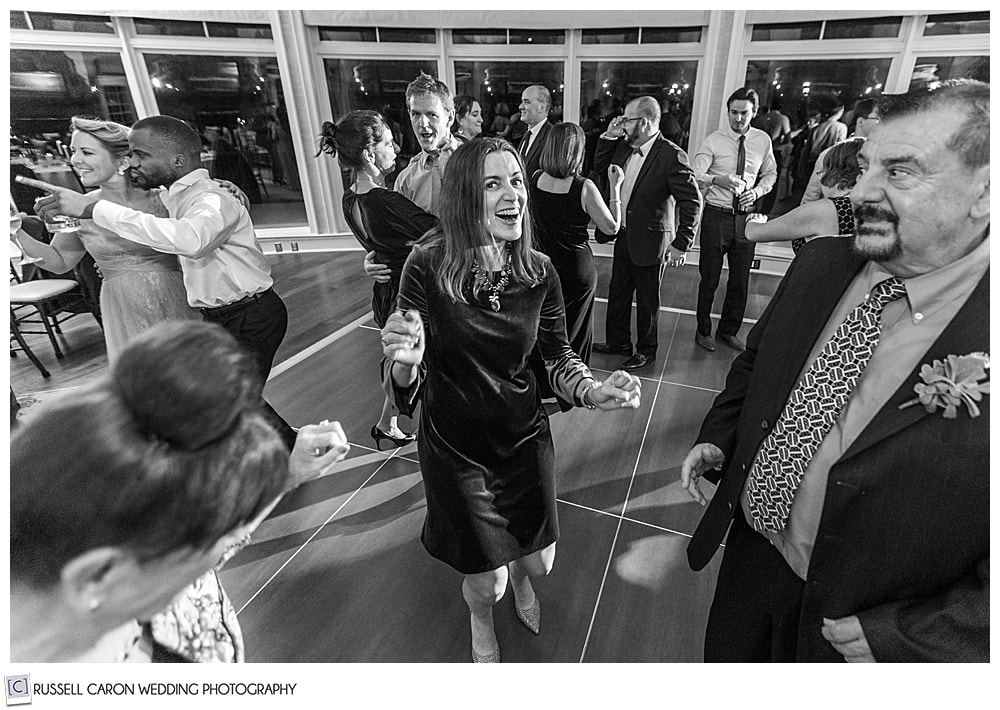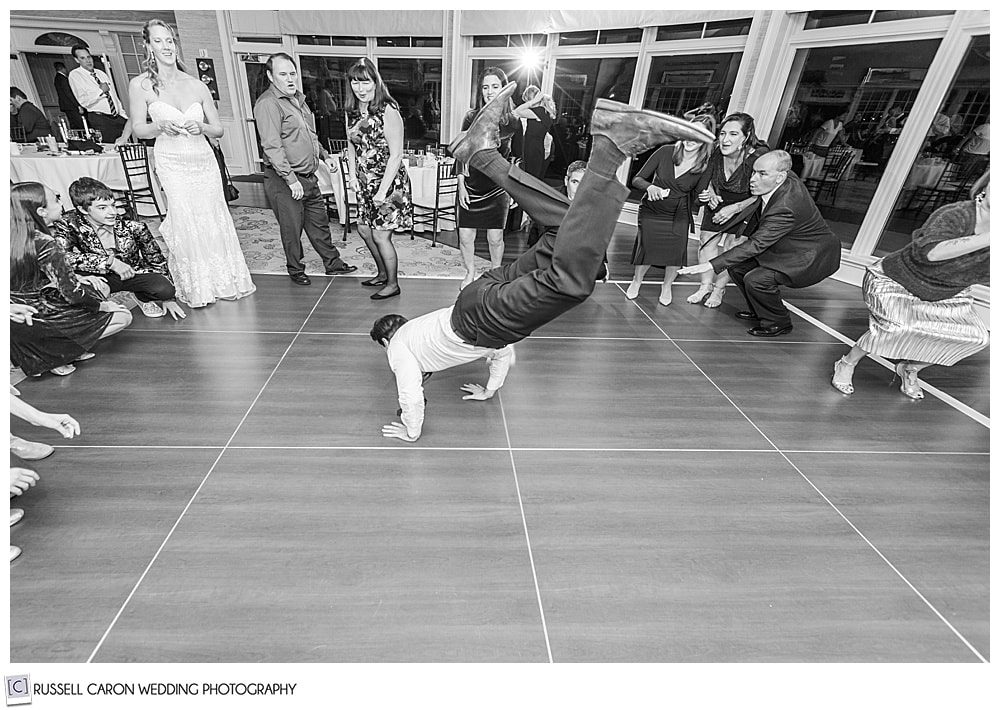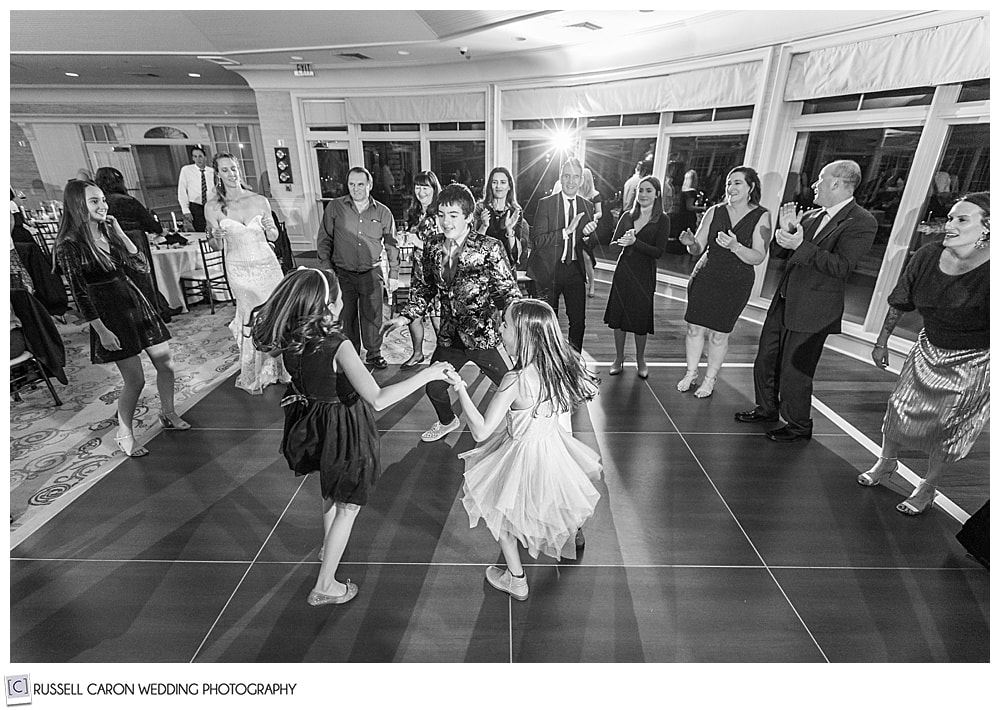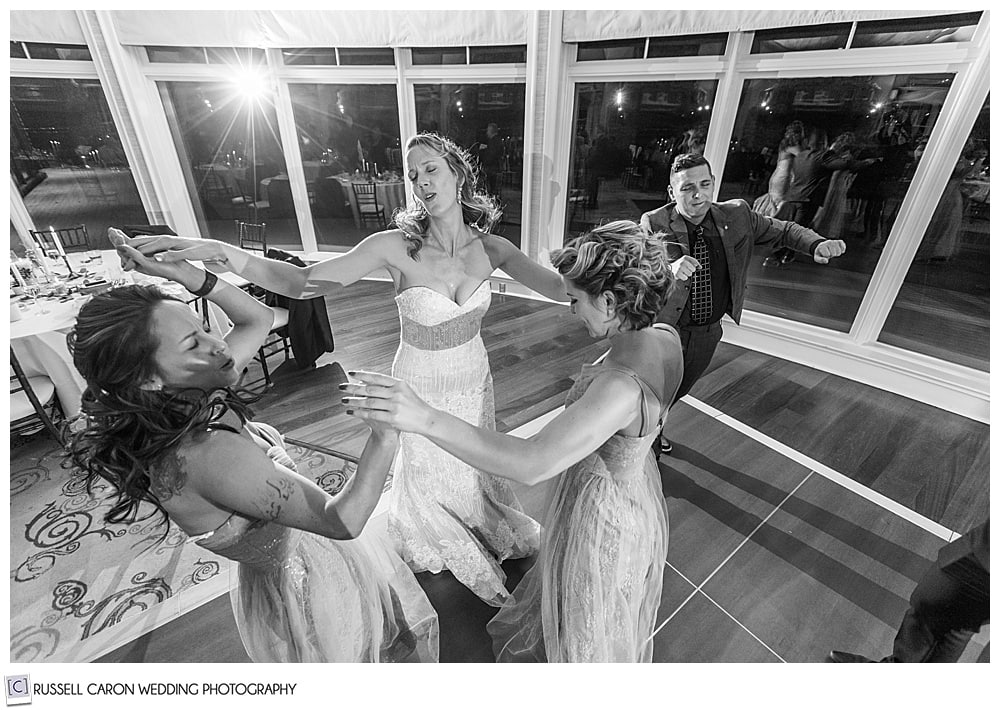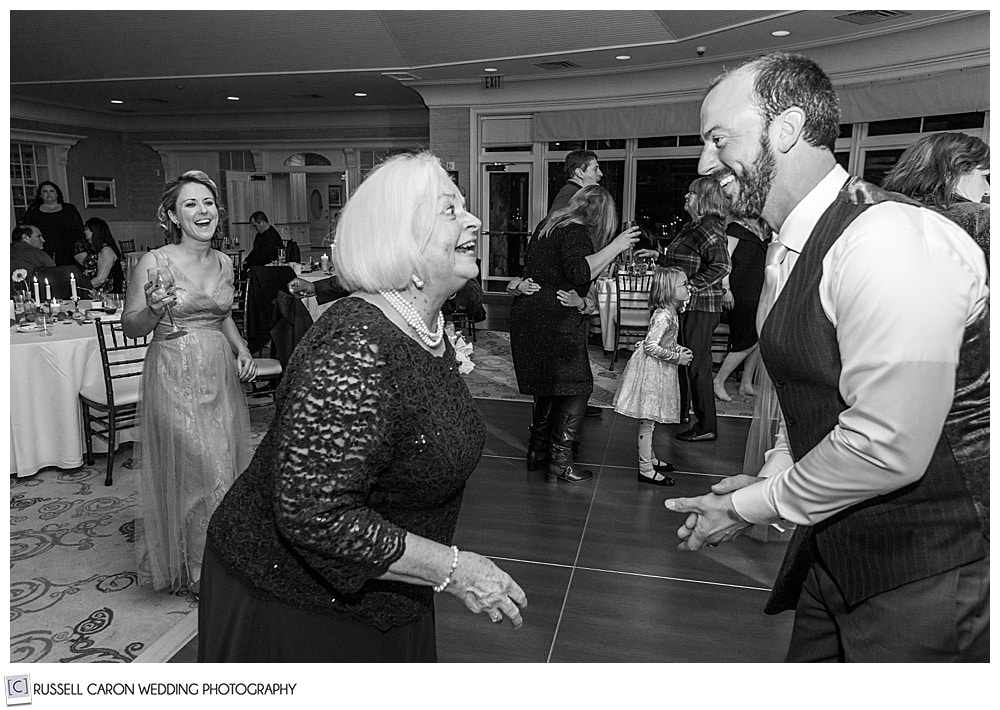 Venue: Point Lookout
Photographers: Russell Caron Wedding Photography, photographs by Russell Caron and Liz Caron
Officiant: Scott Mazuzan
Floral Designer:
DJ: Dionne Entertainment
Hair and Makeup Artist: Green With Envy Salon
Wedding dress designer: Allure Bridal
Wedding dress boutique: Andrea's Bridal
Cake: Vicki Pettinger
Photo Booth: Maine To Boston Photo Booth
Midcoast Maine wedding photographers, Russell and Liz Caron, are romantics at heart who love photographing people in love. Are you getting married? No matter where your wedding is located, we'd love to travel there and take breathtaking wedding photos. For more information contact us right away!