Engagement Sessions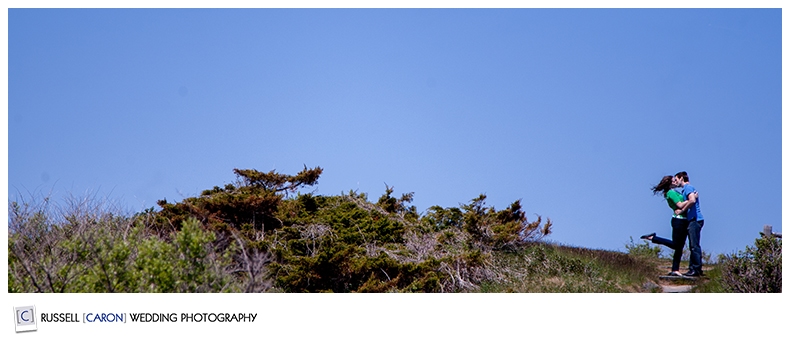 We love the engagement sessions we have with our clients.   Our couples end up with a selection of dozens of photos, some classic, some posed, but by and large the vast majority are simply artistic and fun!  The real benefit, however, lies in the rapport that we build – us to our couples; our couples to us.  Once in a while, one of the two from the couple is a bit apprehensive of the photography aspect of wedding day.  An engagement session in this case is all the more fun, all the more beneficial, as we cannot think of a time when the apprehensive one didn't summarize the ~60-minute session by saying it was anything but fun, and "I am actually looking forward to the wedding photos now!"  It is always time well spent, no matter the circumstances.  Sometimes we are just meeting the couple for the first time at the engagement session, and that too is of course a benefit as well.   We're Maine wedding engagement photographers that love Maine (and elsewhere, too!) engagement sessions.  Above, and immediately below, this is Cyrus and Erica during their session at Two Lights State Park and in the Old Port in downtown Portland, Maine.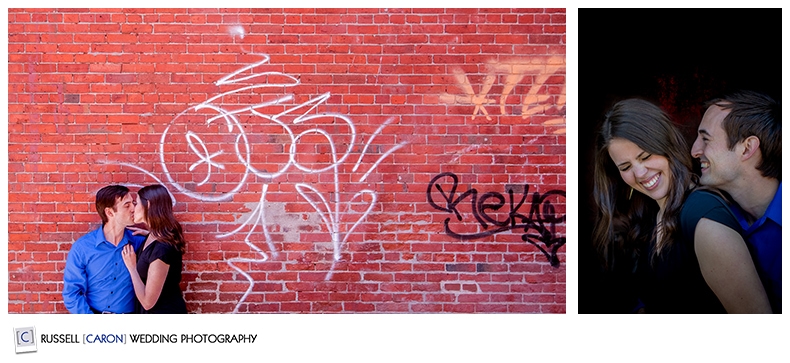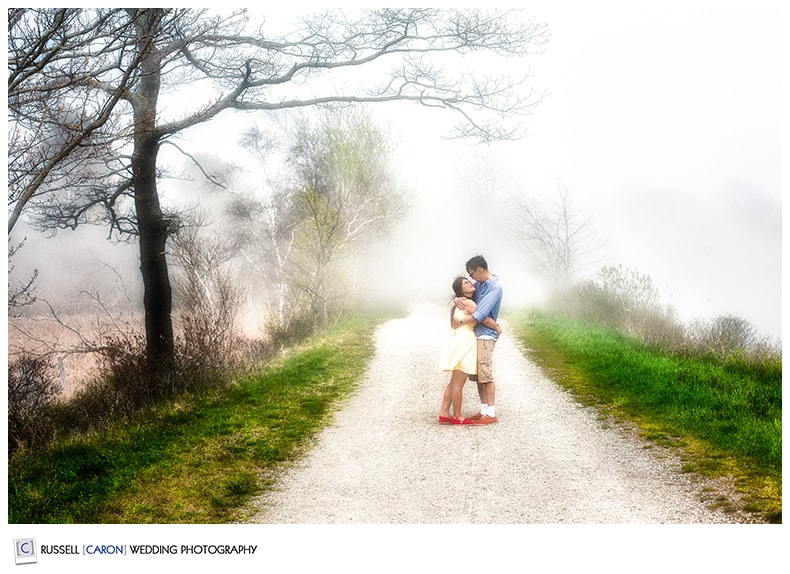 Above and below, Steve and May enjoyed a quiet engagement session along the Eastern Trail at Scarborough Marsh.  As if on cue, an eerily beautiful fog bank rolled in behind them and gave us some great light to work with.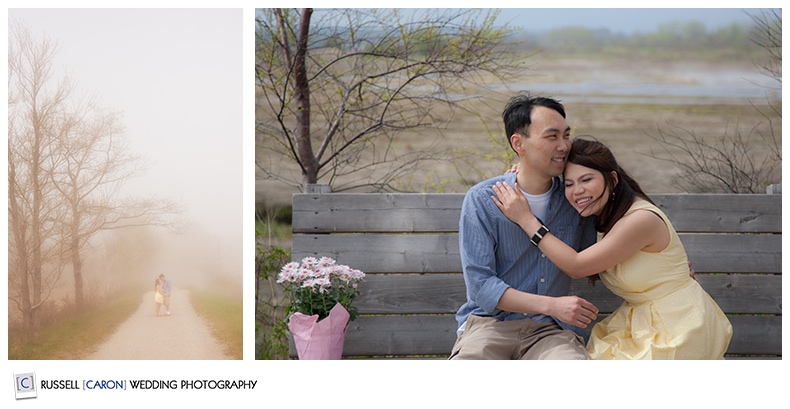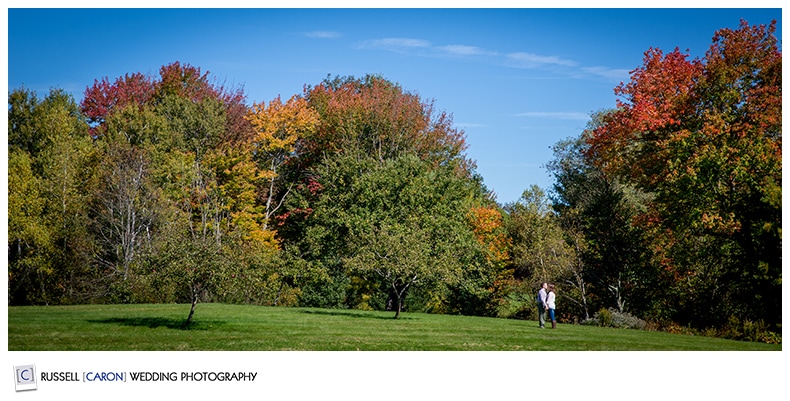 In these panels, Patty and Tommy enjoyed the beautiful fall Maine weather at an old farm we found for them, per their request.  As seen here, we love mixing things up a bit and getting the scenic long shots, wide images, and classic close ups.  We know our clients love the variety they receive with a typical session with us.  As with our weddings, two photographers are the standard fare in almost all cases.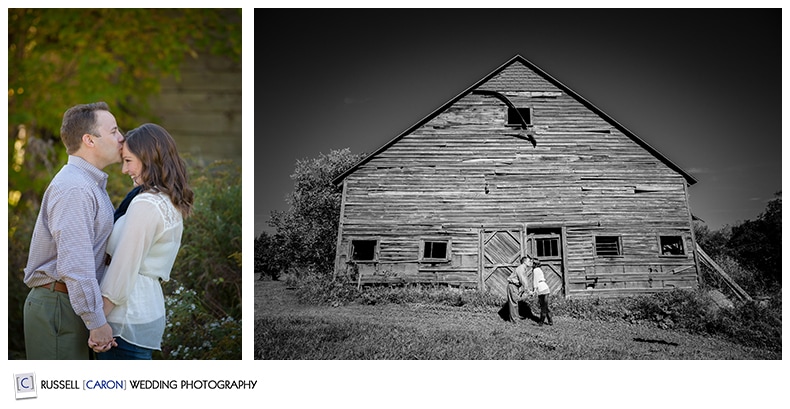 We also love black and white!  Our equipment and post-processing gives us this option, and when we are processing images, be it from an engagement session or from a wedding, certain images "talk" to us best in black and white.  Like this barn, above, with Tommy and Patty on the old farmstead.
Many, most in fact, of our photography packages include an engagement session.   We also optionally offer travel to engagement sessions outside of southern Maine.  We'd love to be your wedding day and engagement session photographers!  We are presently booking 2015 weddings, so don't delay.  (Some weekend 2014 dates are still open, so please don't hesitate to ask about your specific date!)
Maine engagement sessions. Russell Caron Wedding Photography, puts the fun into Maine engagement sessions for Maine wedding couples. Feel the love as this dynamic pair effortlessly capture each of your cherished moments, producing natural poses and unparalleled art for your special day. For more information, please

contact us

right away!