Sebasco Harbor Resort Weddings | Sebasco Estates Maine
Sebasco Harbor Resort, how we love thee! And how we love Sebasco Harbor Resort weddings! How could we not?! Breathtaking views of Casco Bay, beautiful gardens, cottages, classic hotel and inn lodging, the picturesque golf course, and of course, the incredibly helpful staff that provides top-notch service, food, and fun! So friendly, so accommodating, so wonderful to work with!! It's everything needed to have a picture-perfect wedding that is also as perfect as can be in every way!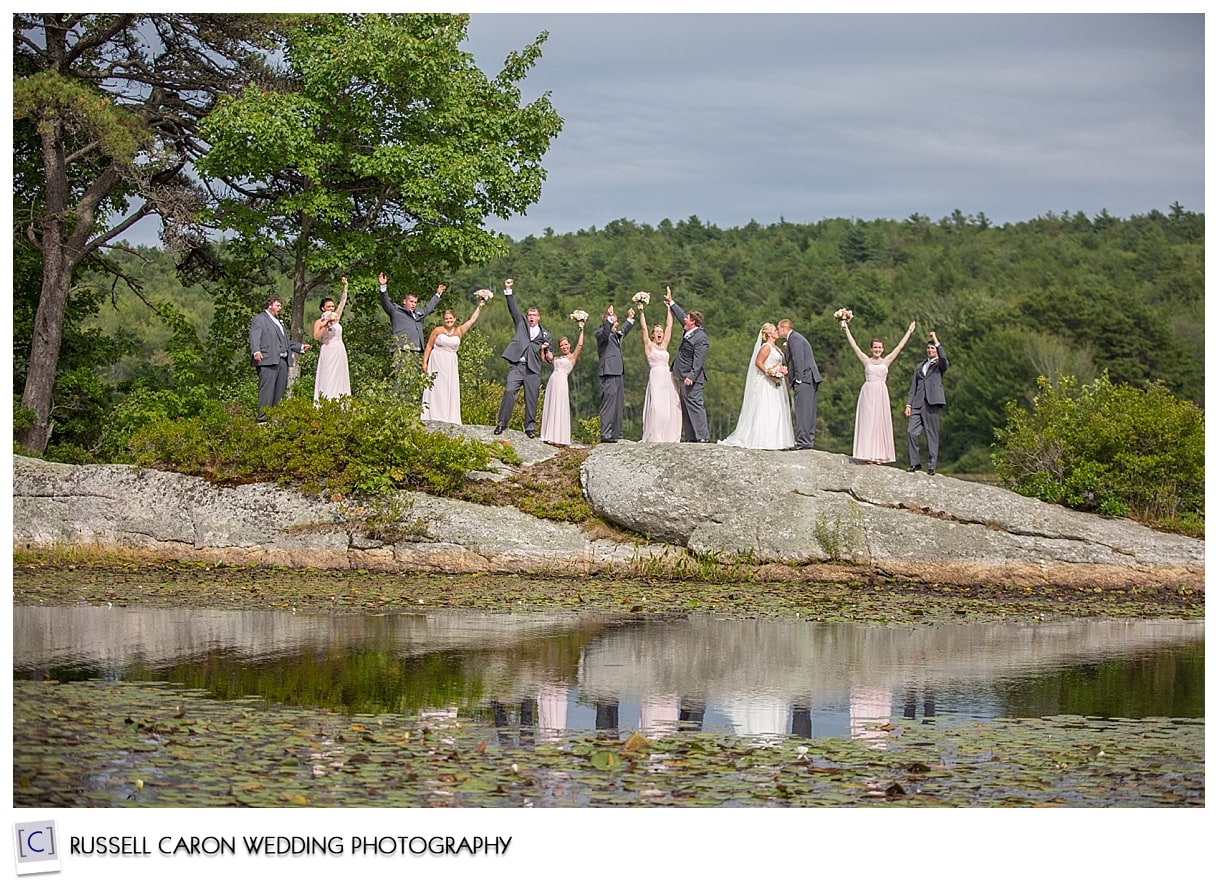 Above. It's a classic shot for Sebasco Harbor Resort weddings — affectionately known as "the Rock".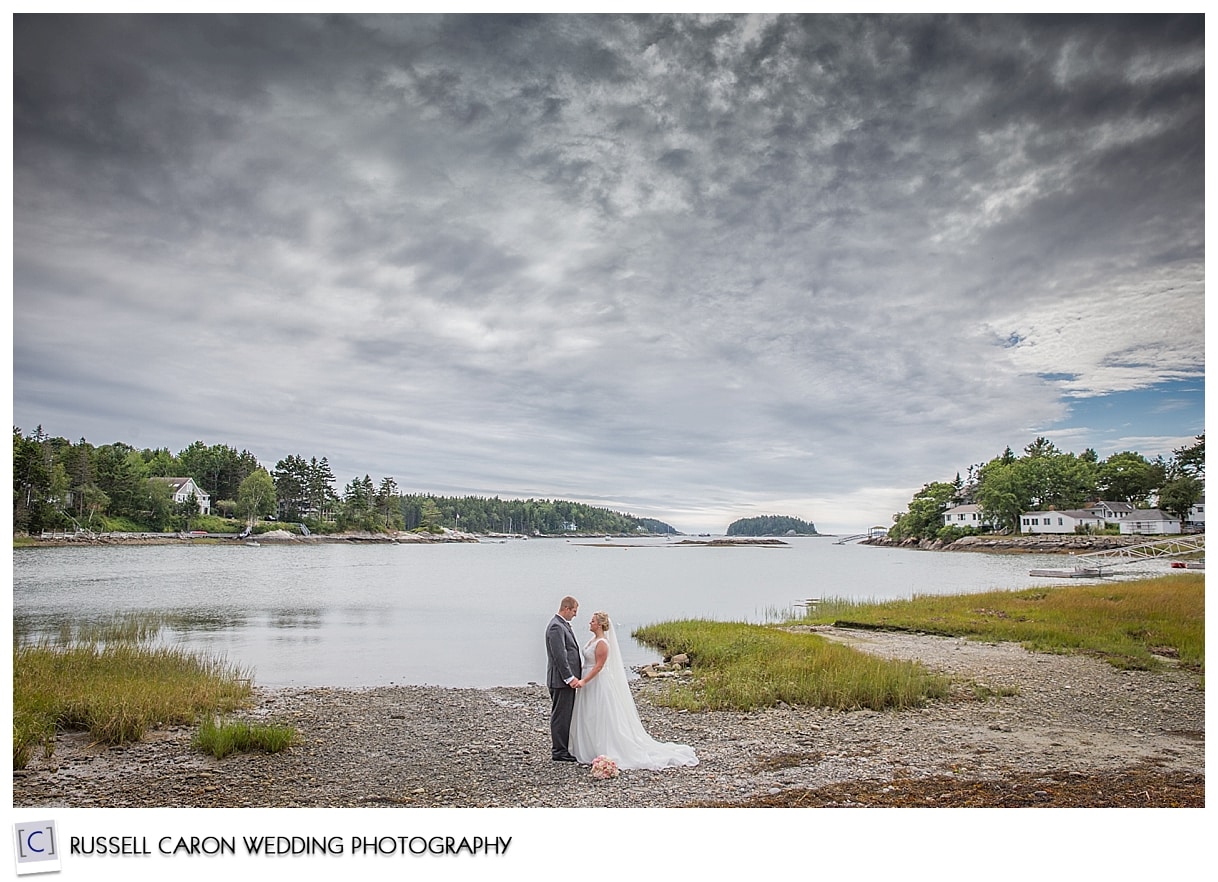 Sebasco has several less-known but still beautiful spot for dreamy wedding day photos, even on a day largely covered by gray skies, above. And a gorgeous pond, too! (below)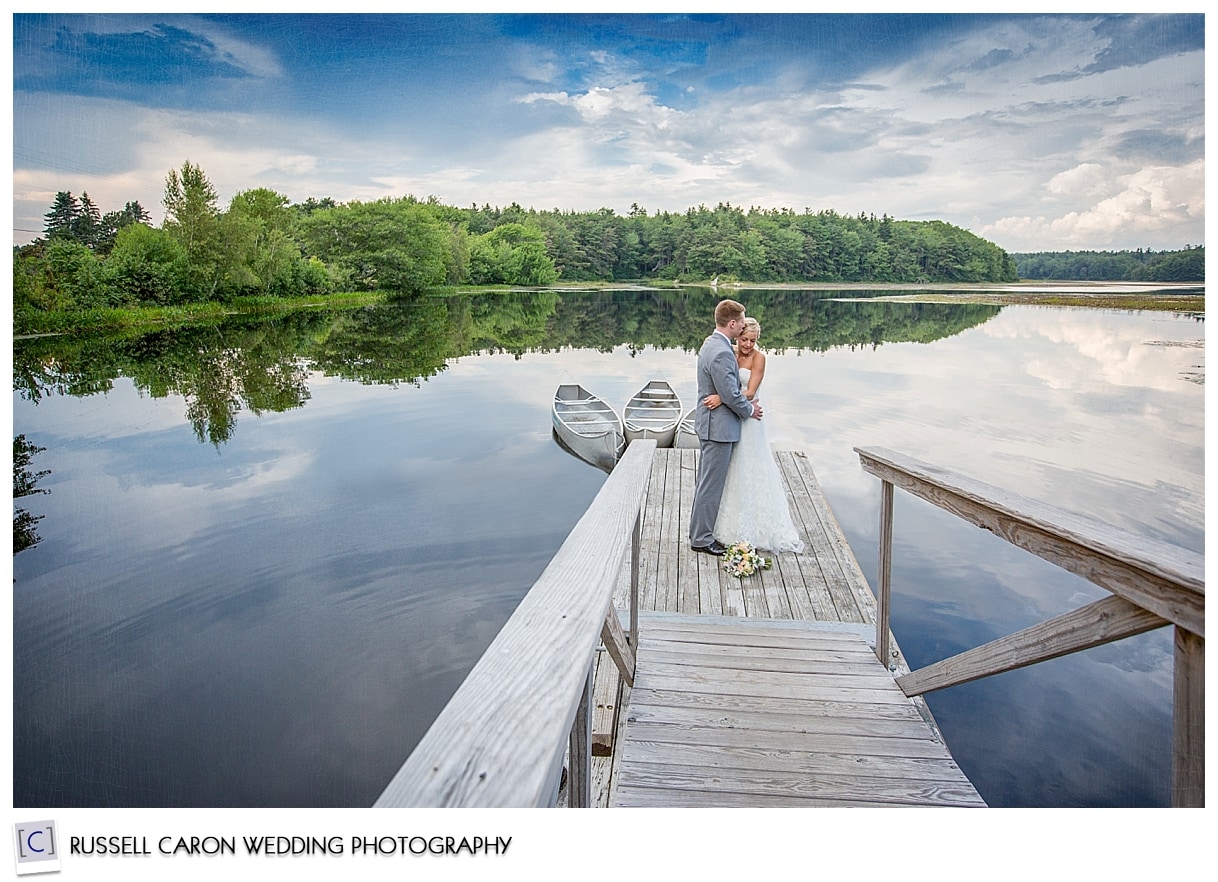 Sebasco: an outdoor wedding venue at its very best and complete with incredibly scenery and fresh ocean breezes.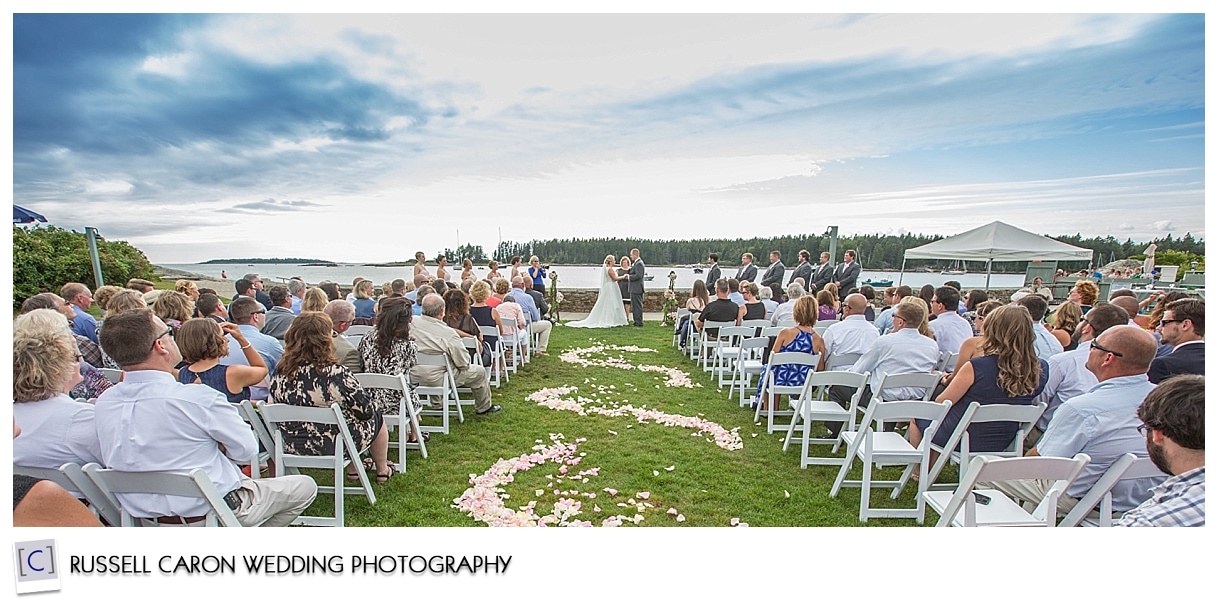 Large wedding parties, small wedding parties, or average-sized wedding parties, as below. All are a perfect fit.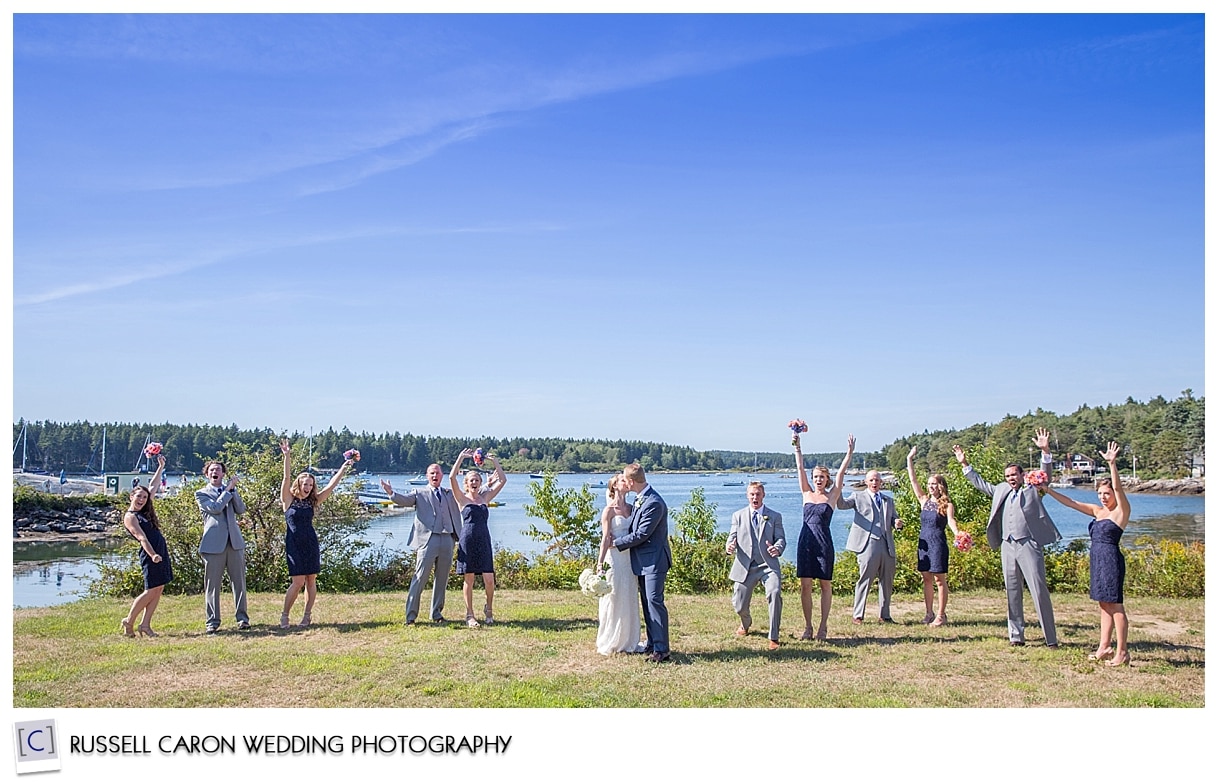 Relatively few places in Maine have ocean and westerly-facing views as does Sebasco. It makes for perfect sunset photos!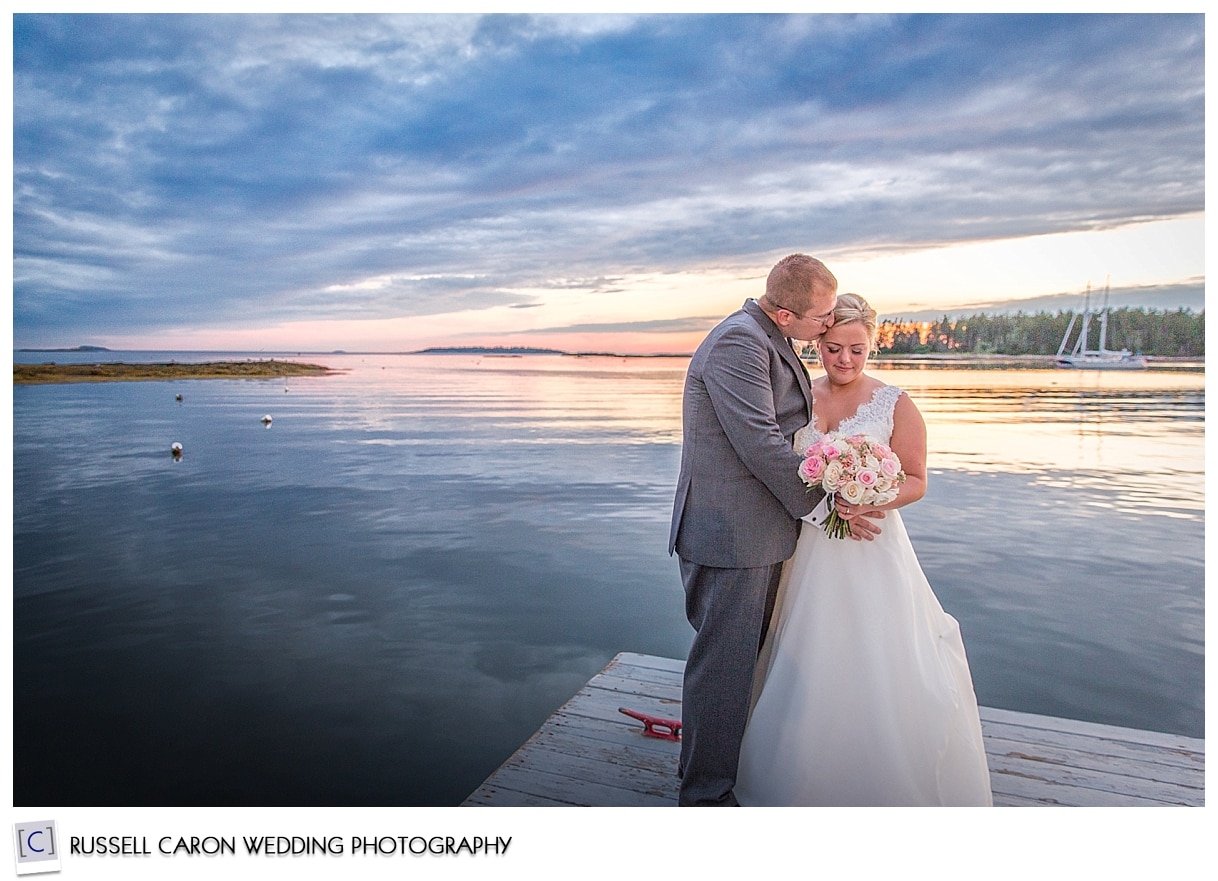 Bands love playing to a party crowd in the Cornelius Room at the resort! Below, one of our favorite Maine wedding bands, Wavelength.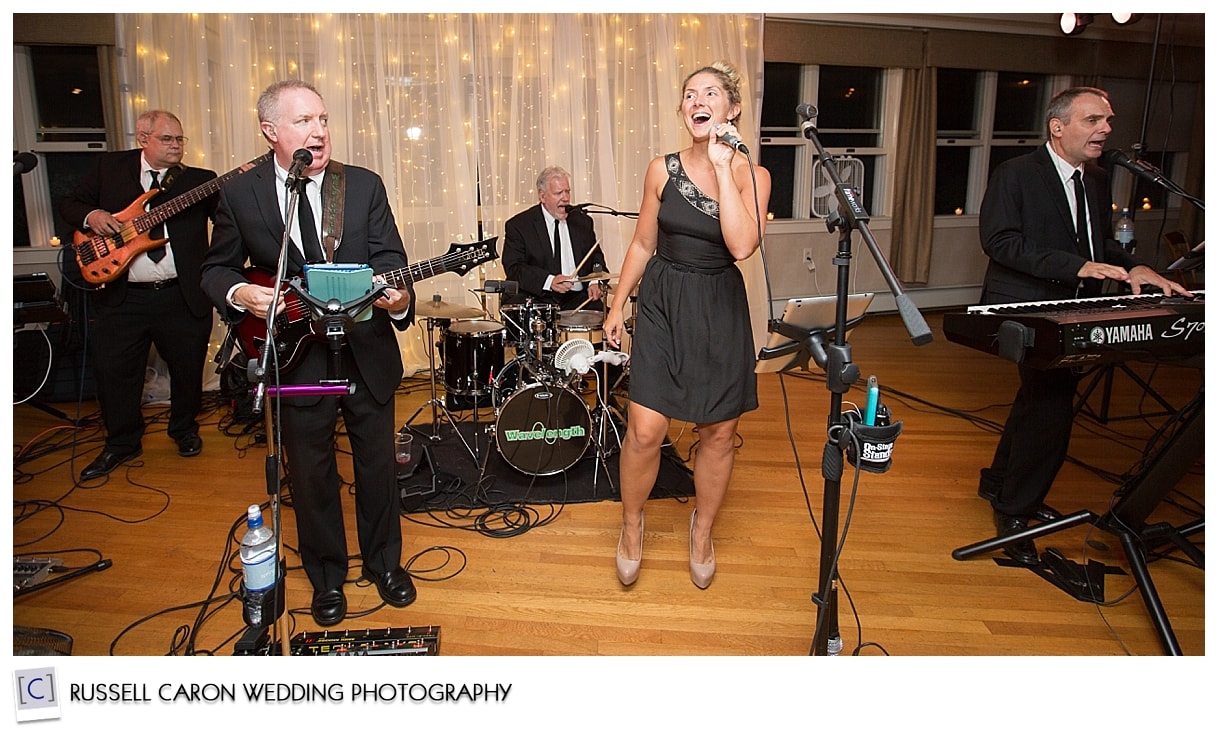 There are great patches of woodlands, too, nearby on the vast expanse of grounds at Sebasco.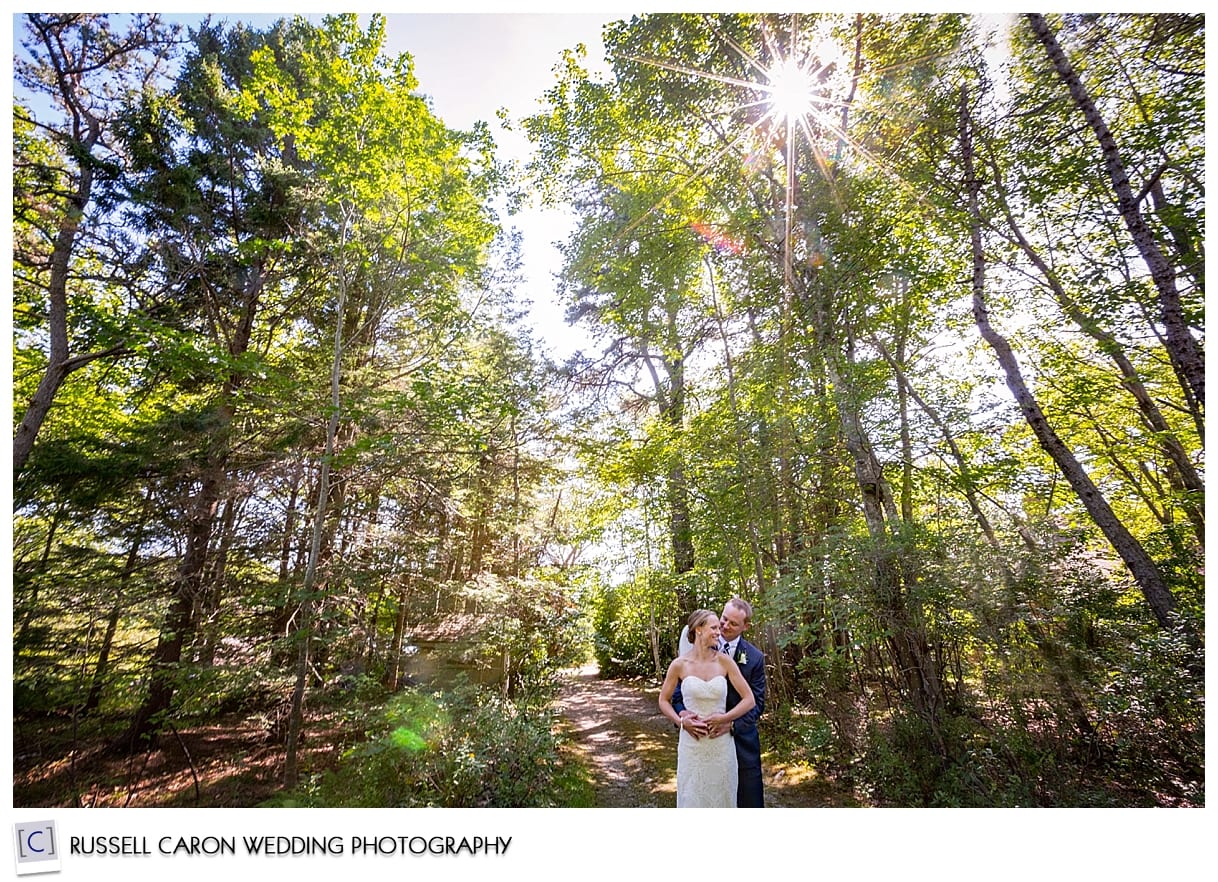 Below, another view of Sebasco Harbor Resort weddings on the harbor.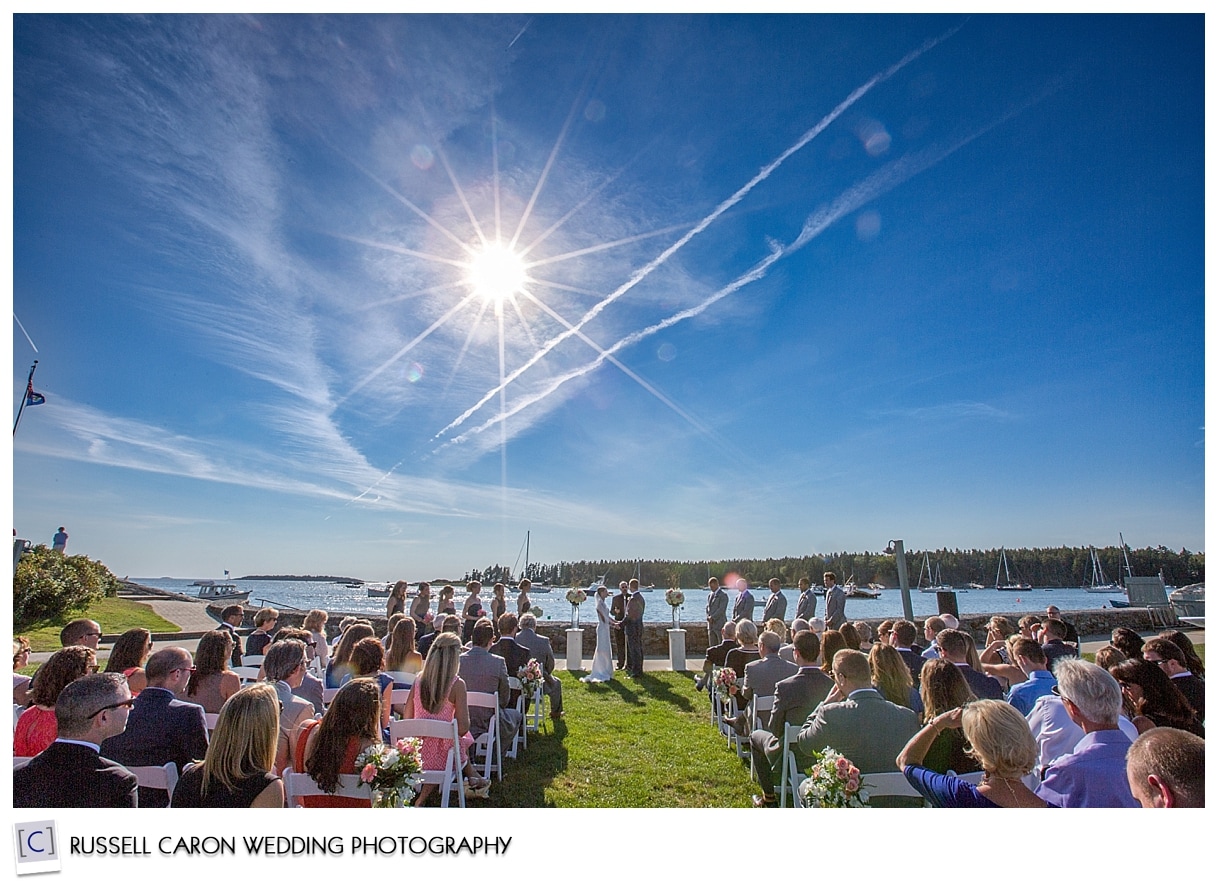 Another sunset vista, below.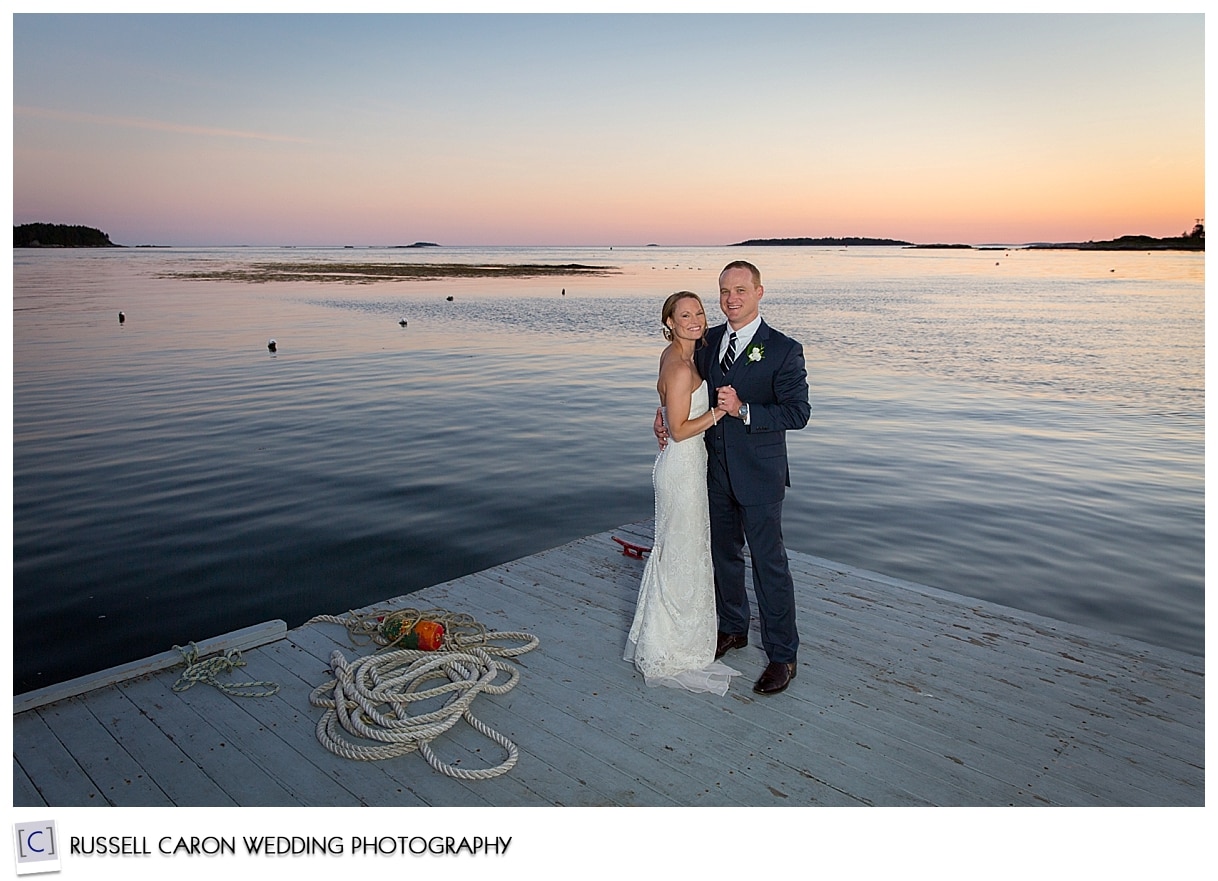 A large wedding party on the sea wall, near the ceremony lawn.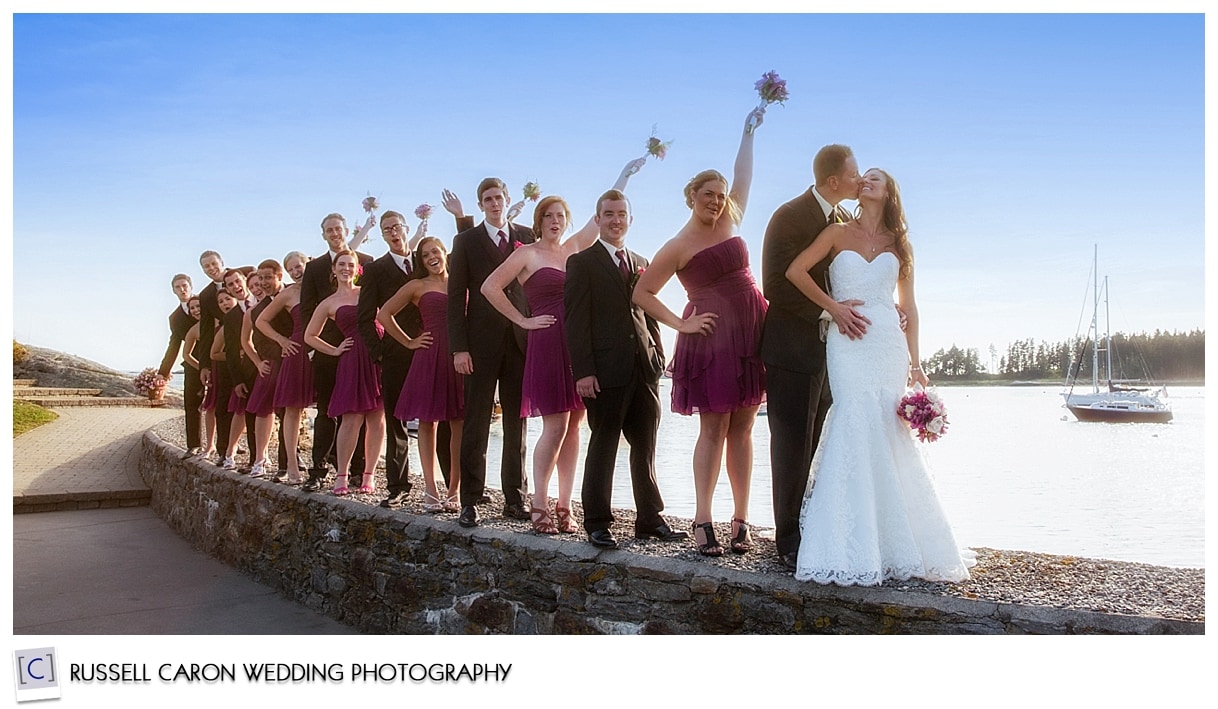 The view of the lawn set up for a Sebasco Harbor Resort outdoor ceremony, from the Pilot House Restaurant. That's the famous saltwater swimming pool just past the lawn.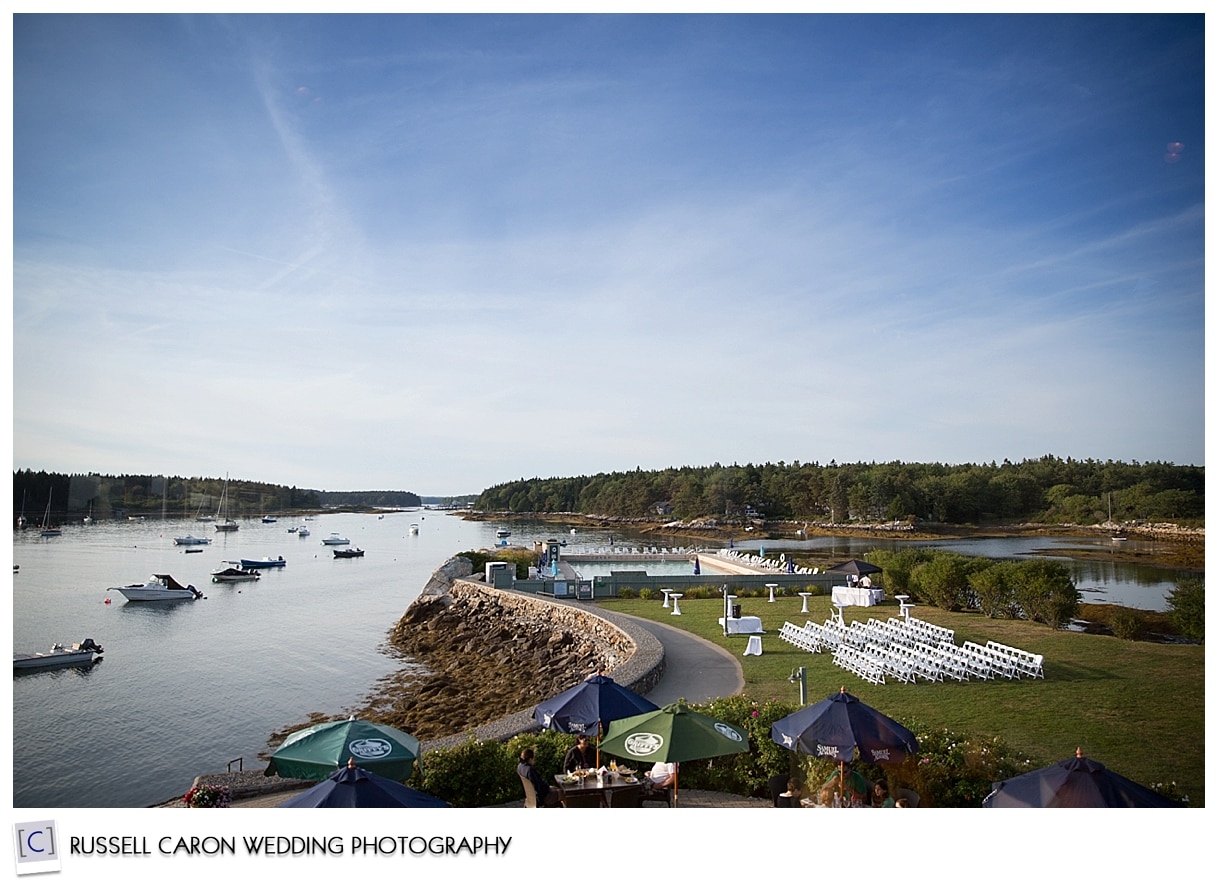 There aren't many places where you'd see more sparkly water!
If you're looking for an outstanding location for a coastal Maine wedding, Sebasco Harbor Resort is your go-to!
Maine wedding photographers Russell and Liz Caron are huge favorites of Sebasco Harbor Resort weddings in Sebasco Estates, Maine. Are you getting married soon? Let us join your wedding and help in creating the perfect memories of your big day, whether it be at Sebasco Harbor Resort, or any other venue in Maine, New England, or worldwide. For more information, please contact us right away!