Sebago Lake Wedding | Maine Wedding Photographers
Jackie and Dan were married at their home on July 1, 2016, in what was a very elegant Sebago Lake wedding. Family is everything to Jackie and Dan, first and foremost. So their wedding was an intimate gathering of their closest family members. We see many families in our line of work, and this family really stood out. Because not only do they enjoy each other's company, but everyone also pitches in to work together and to help with whatever is needed. Furthermore, the entire family took part in making sure this wedding went off as smoothly as possible. And it showed!
From the extensive and immaculate yard work, to a professional chef /family member cooking the excellent dinner. And the grandchildren also took part in the ceremony! This is a family that clearly works together and plays together. There were tears of joy, and tender moments, and awe-inspiring moments with the children, and with all that went into this beautiful wedding. Jackie and Dan were surrounded by their loving family, and it doesn't get much better than that! What you see below are some of our favorites from this beautiful day.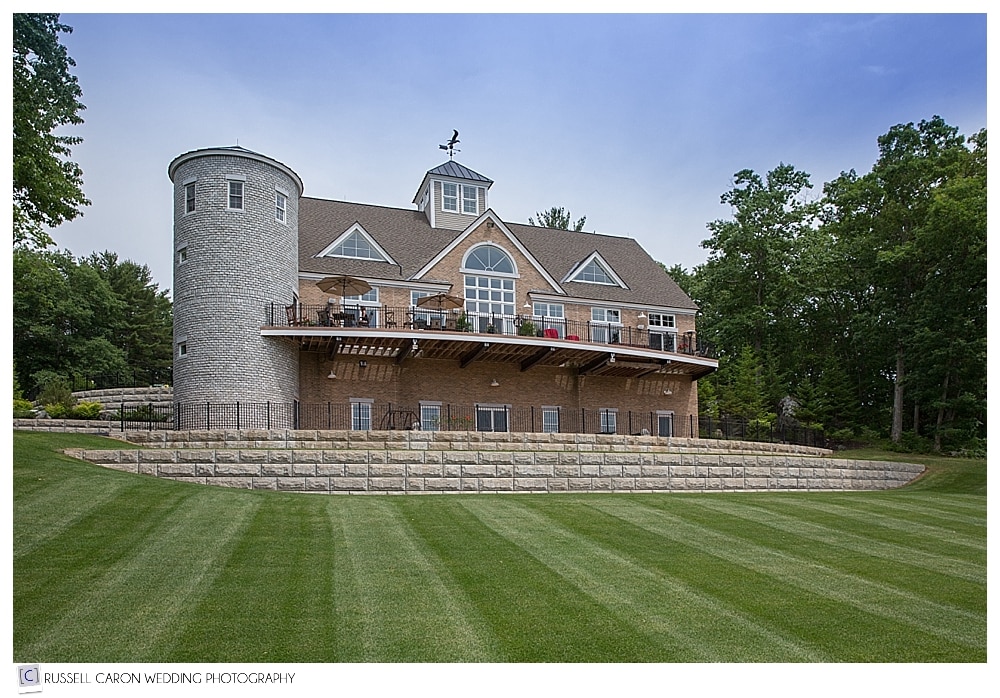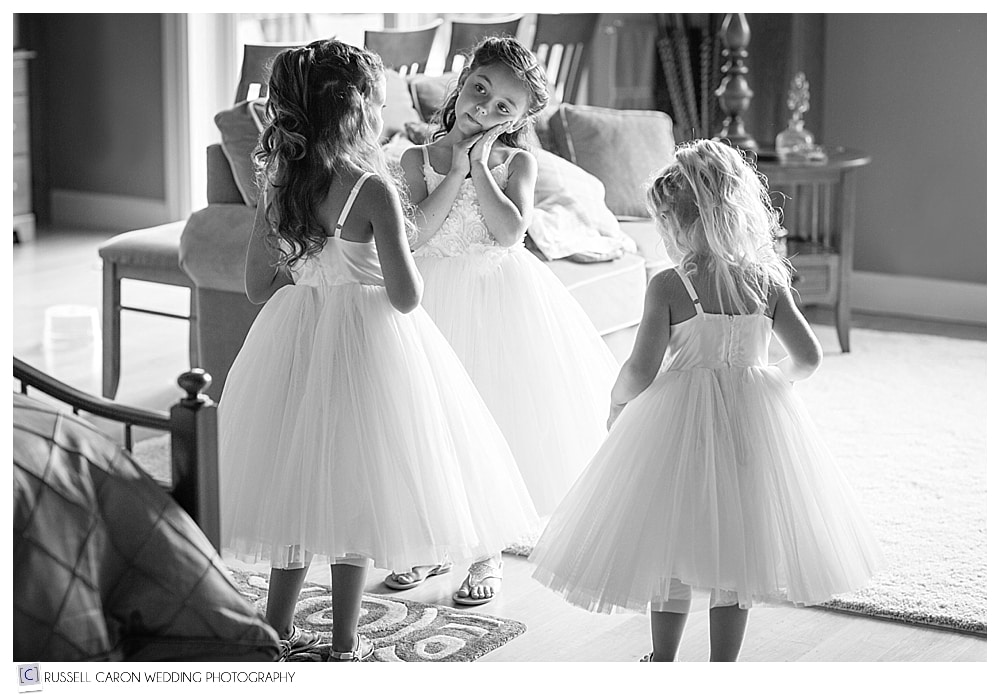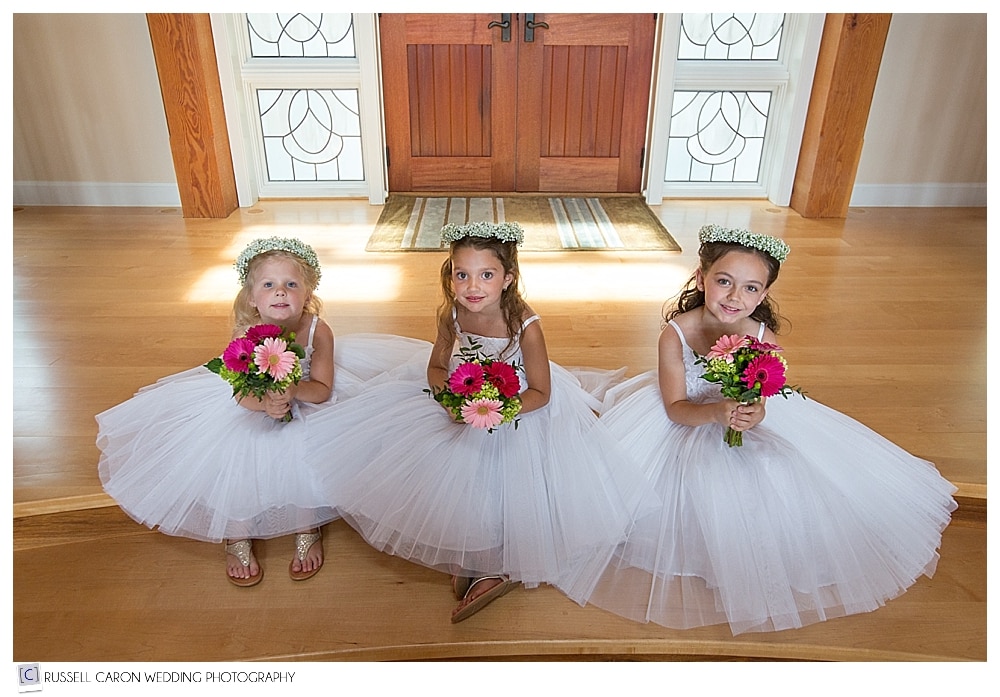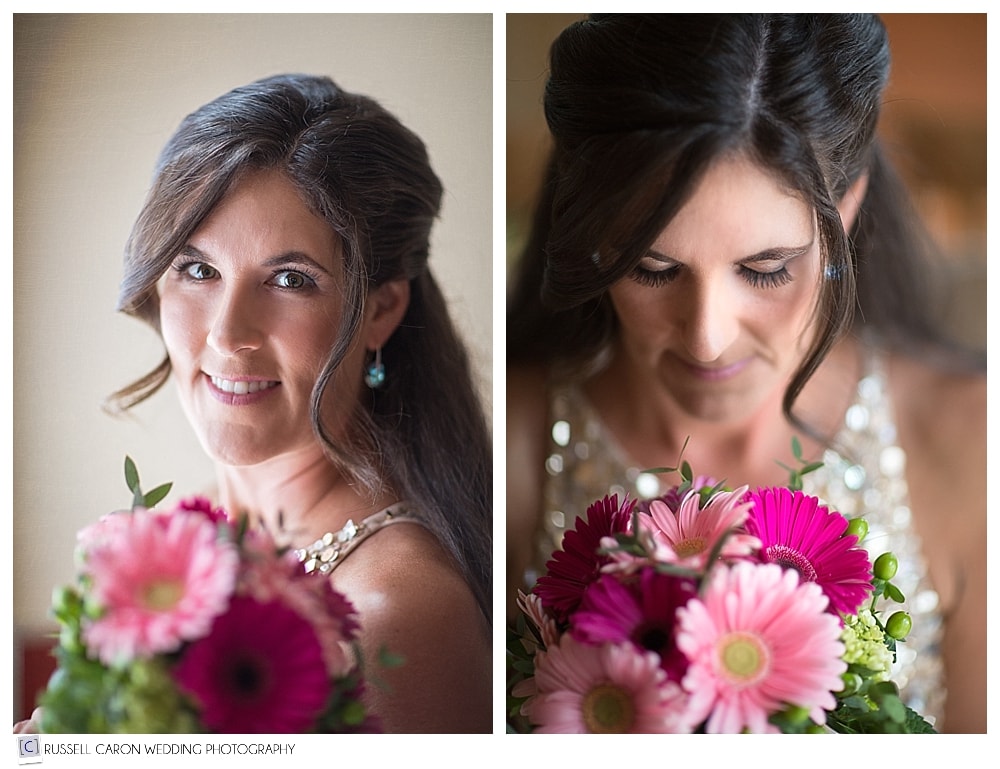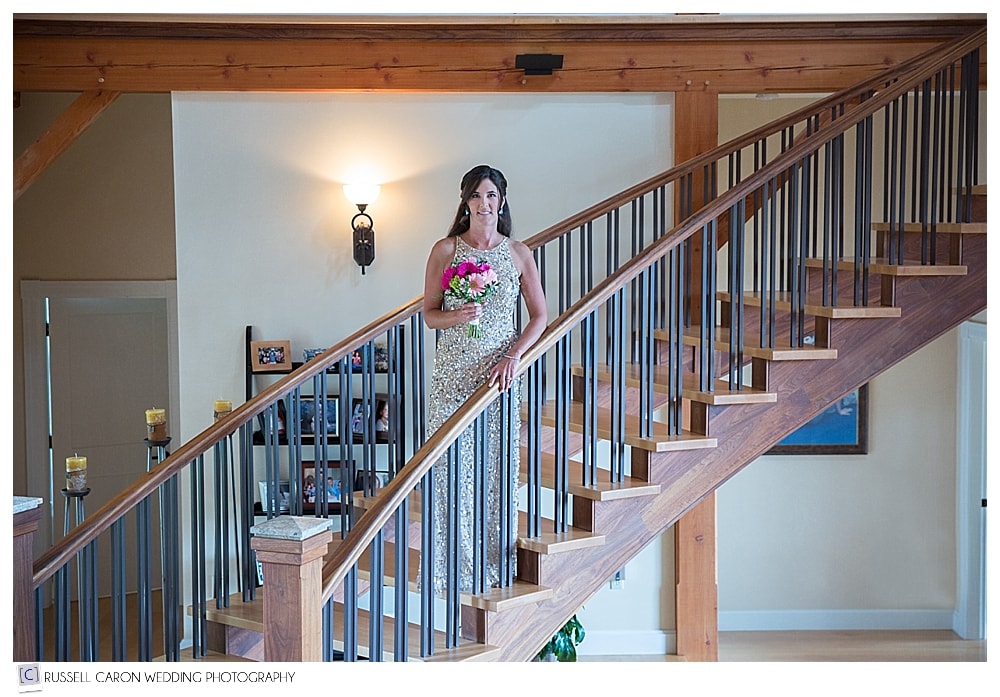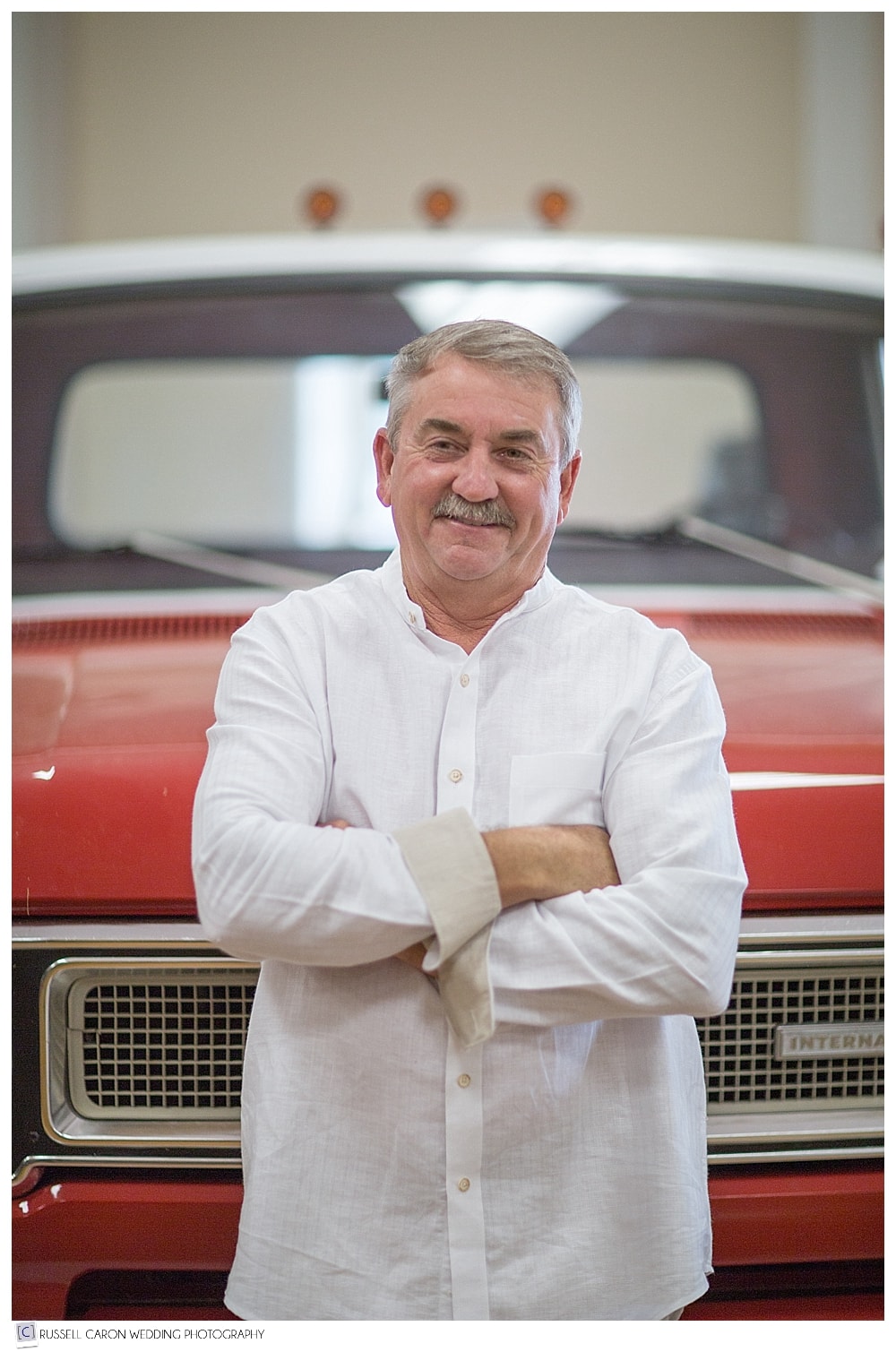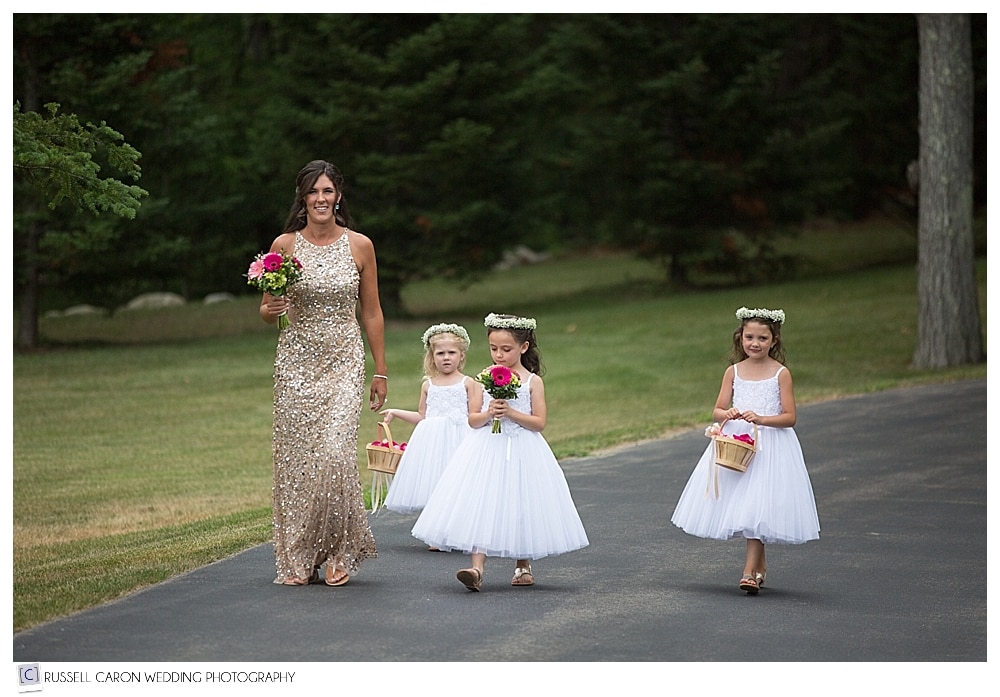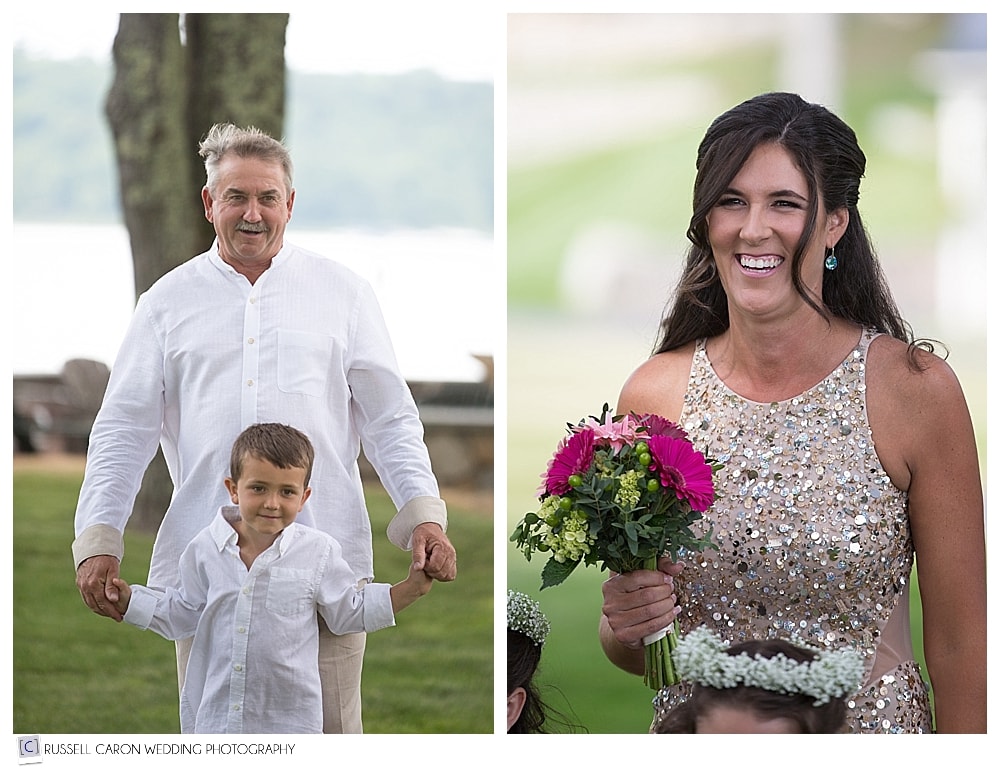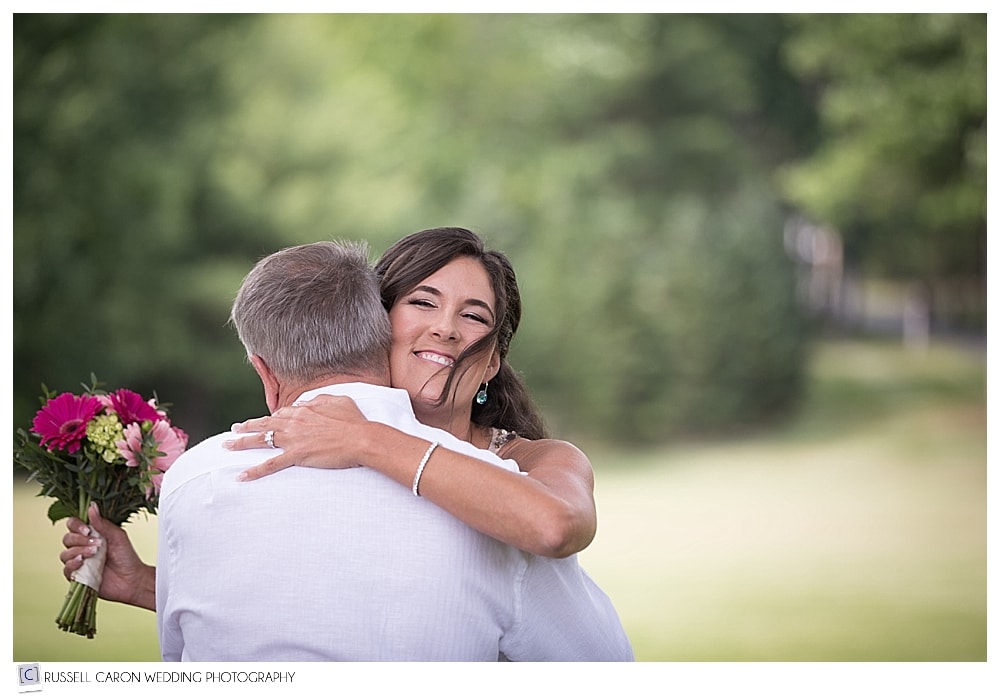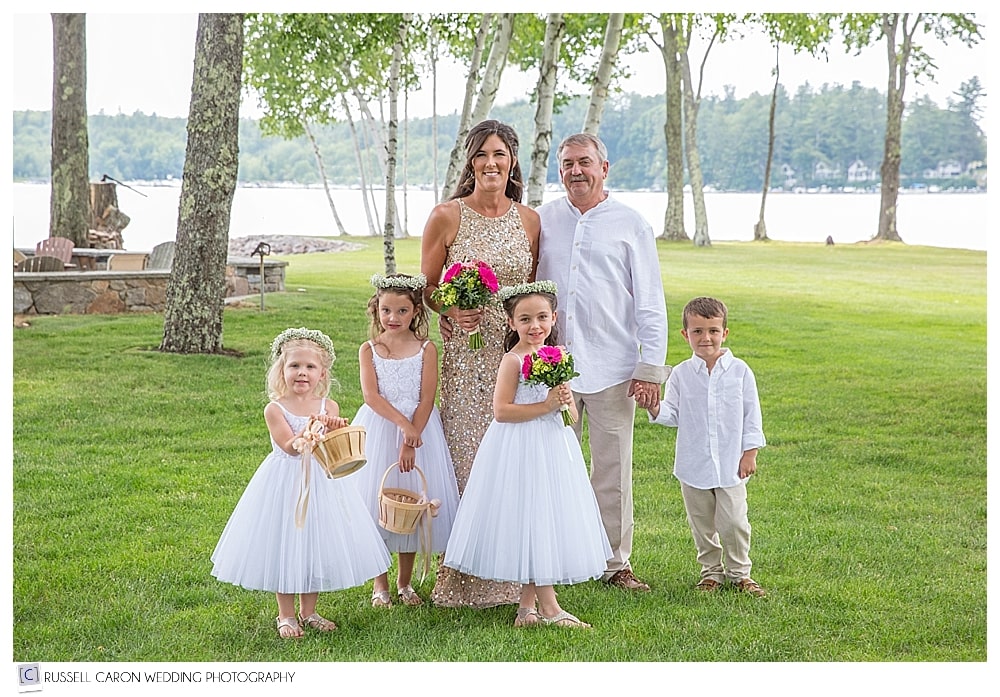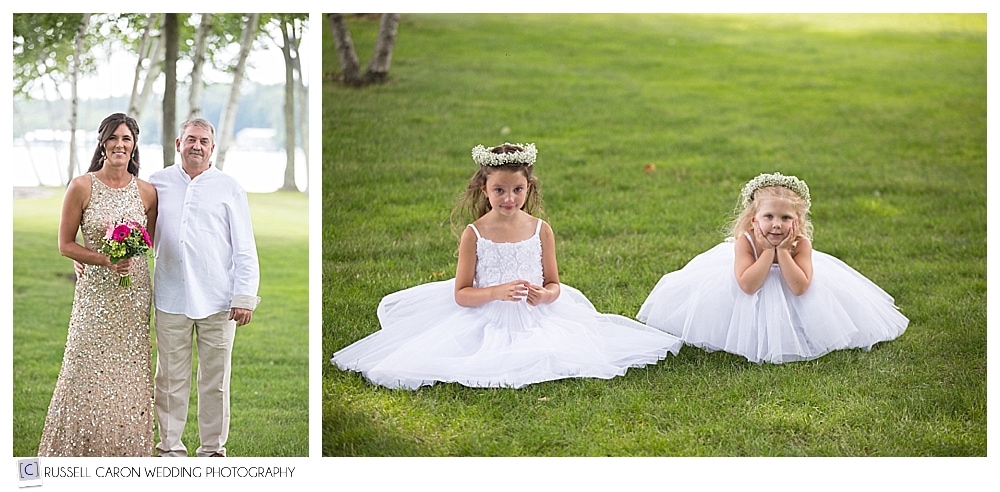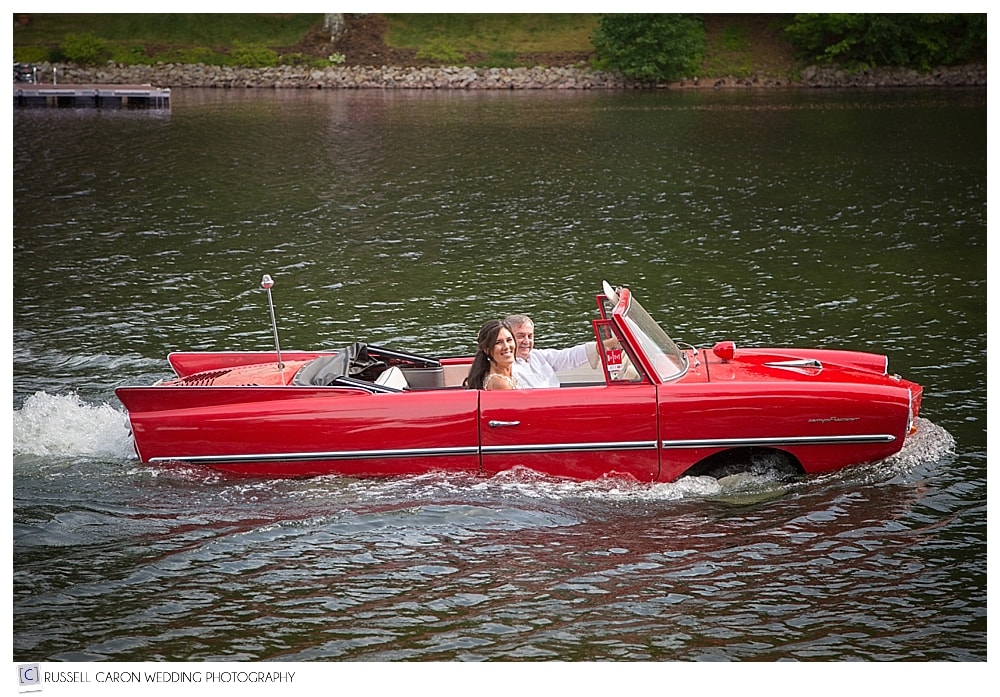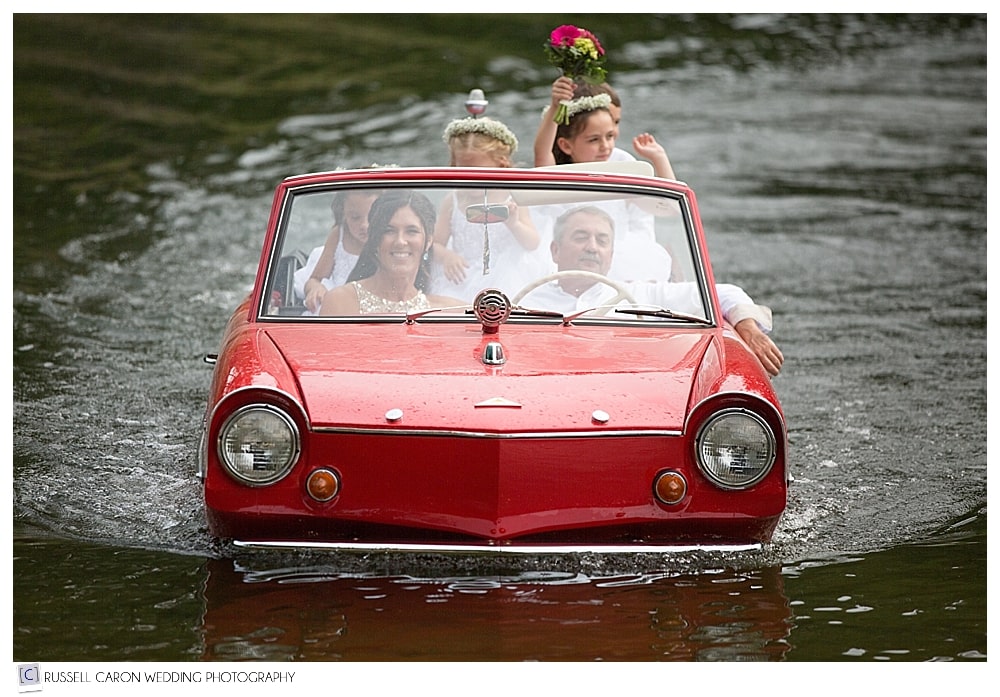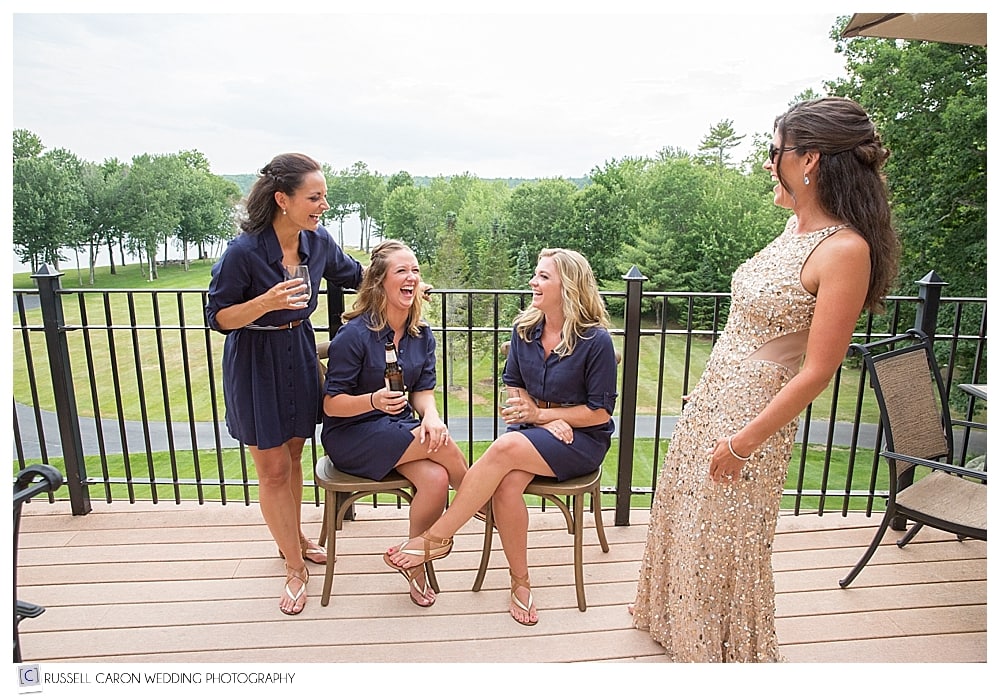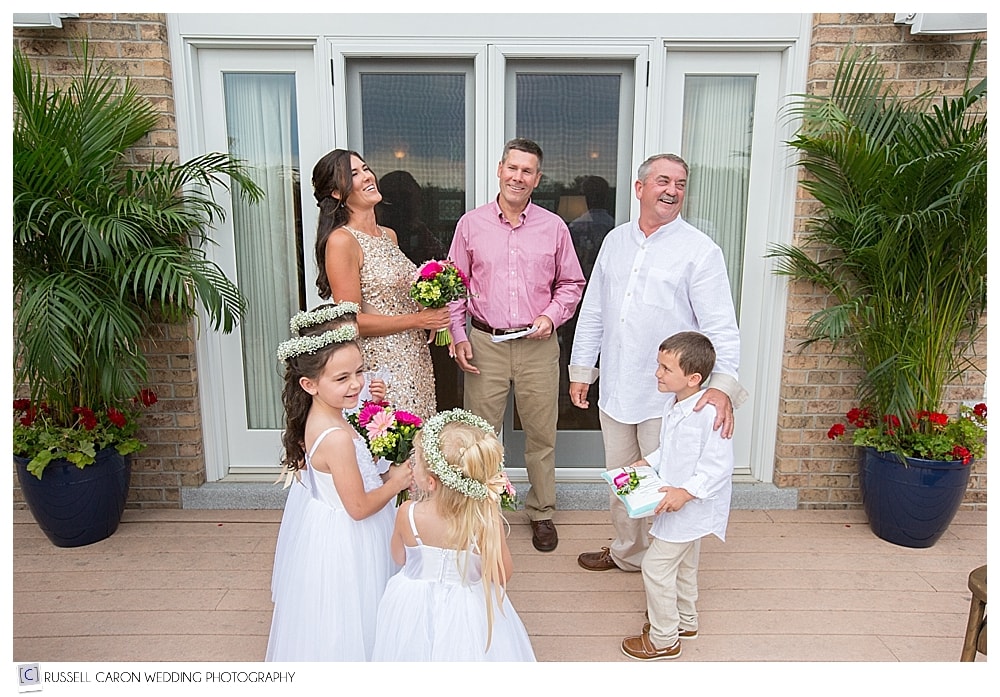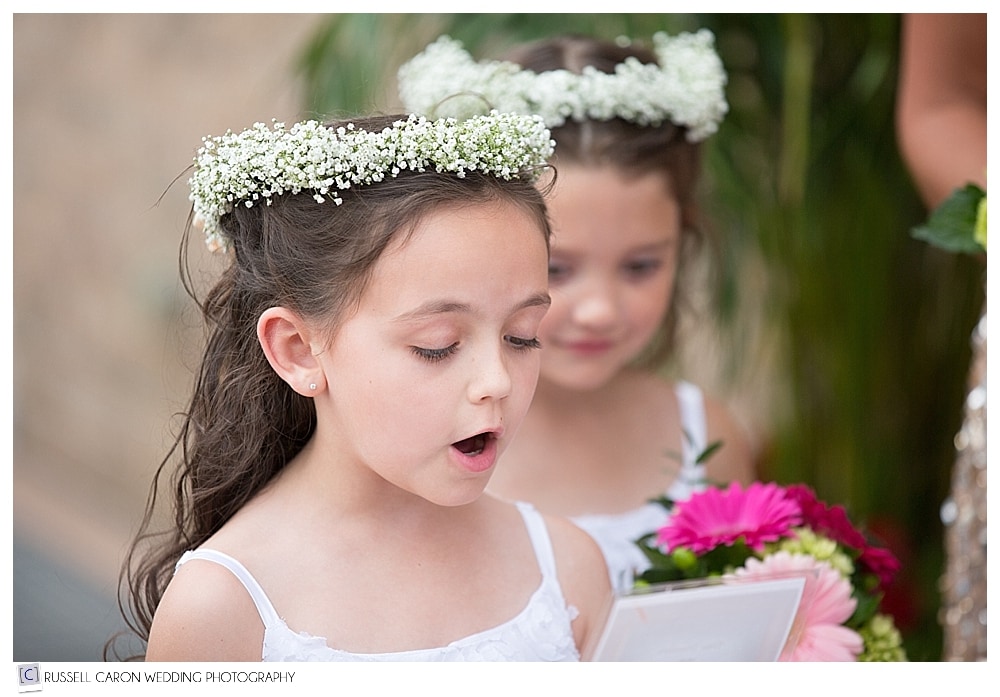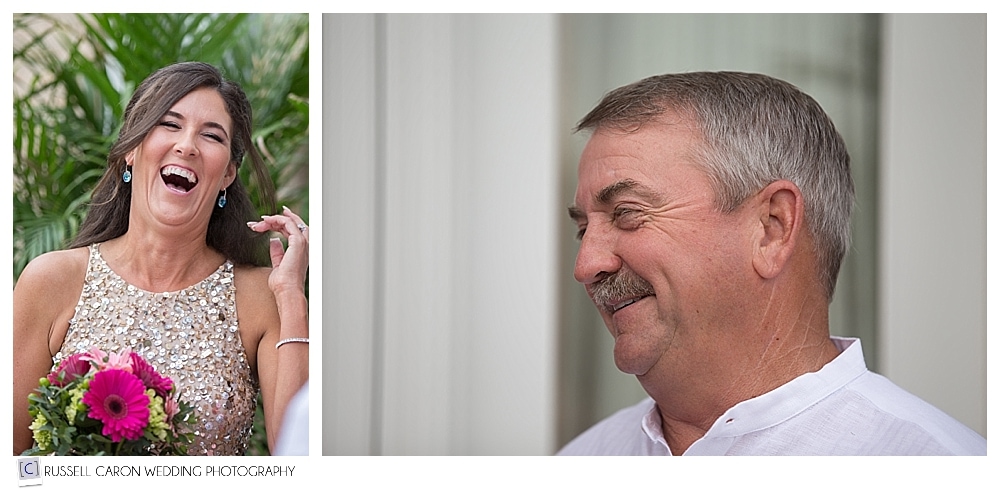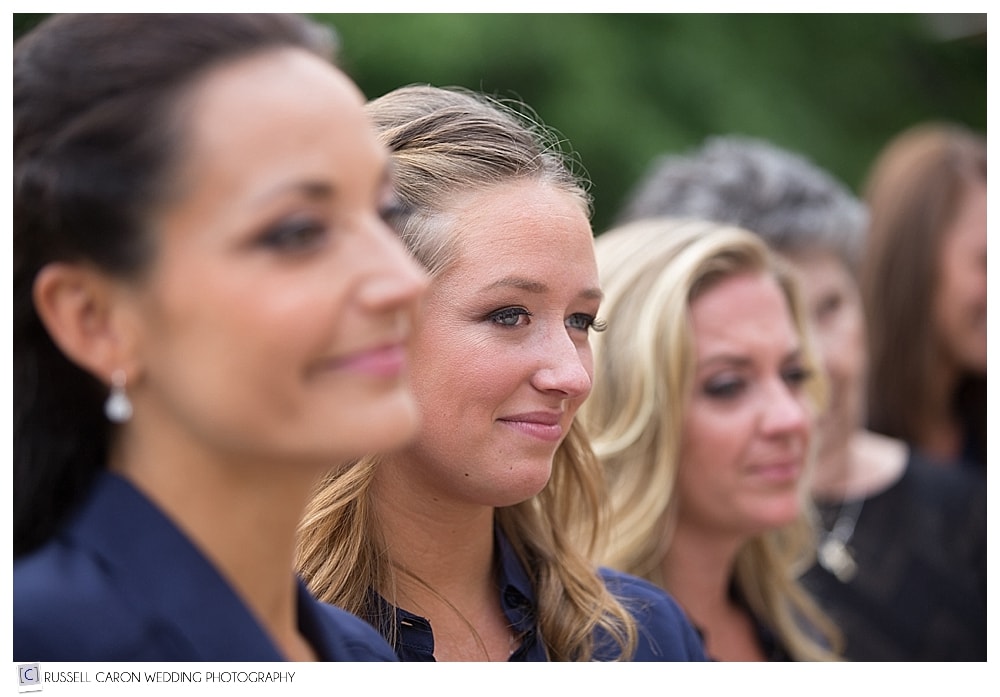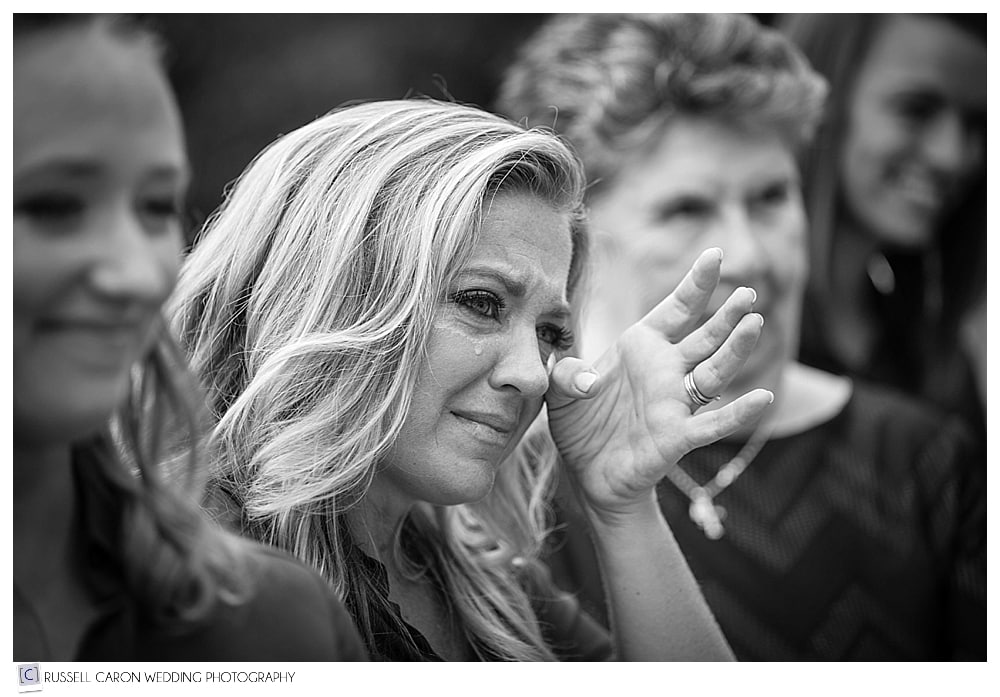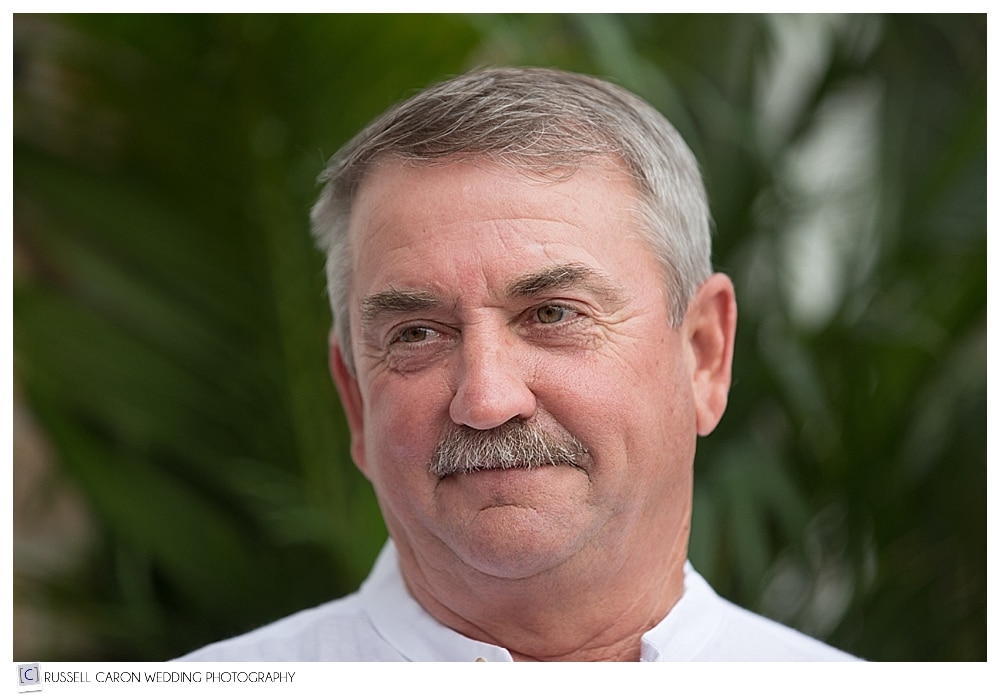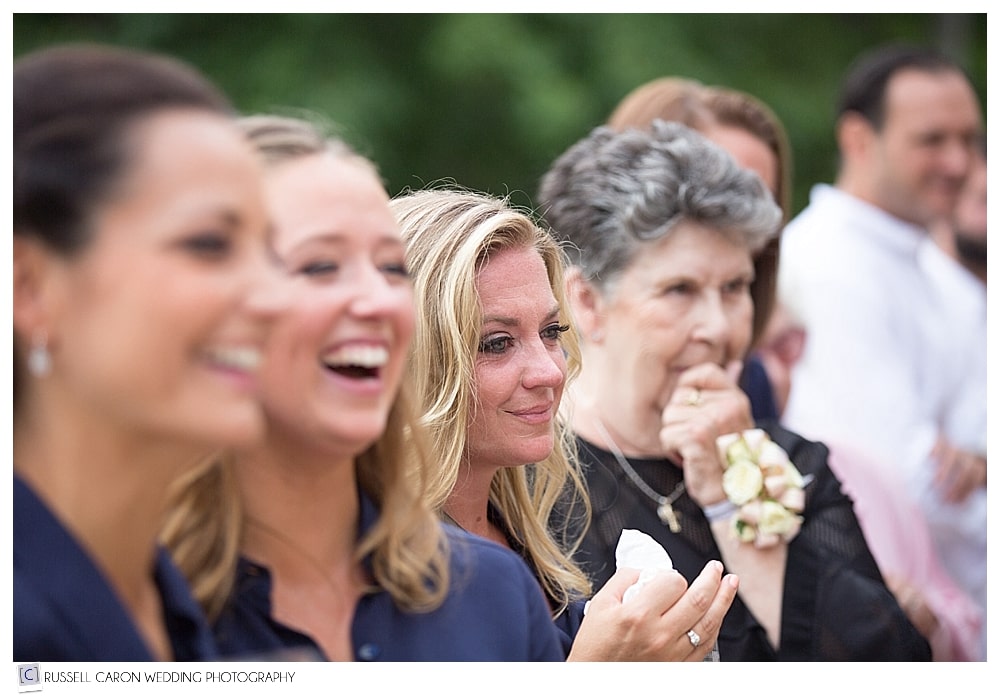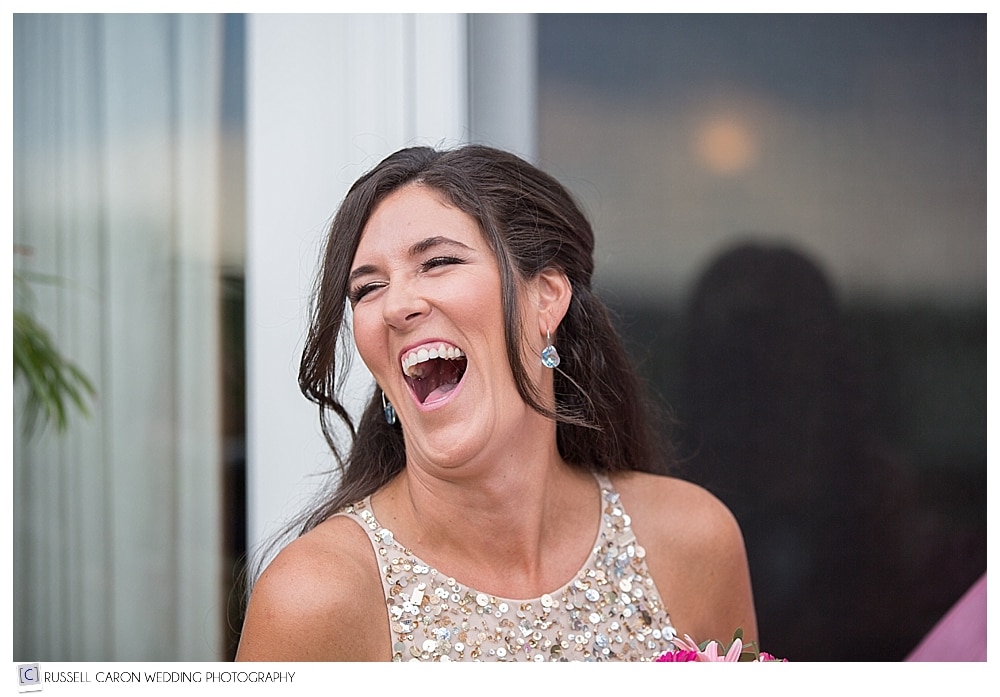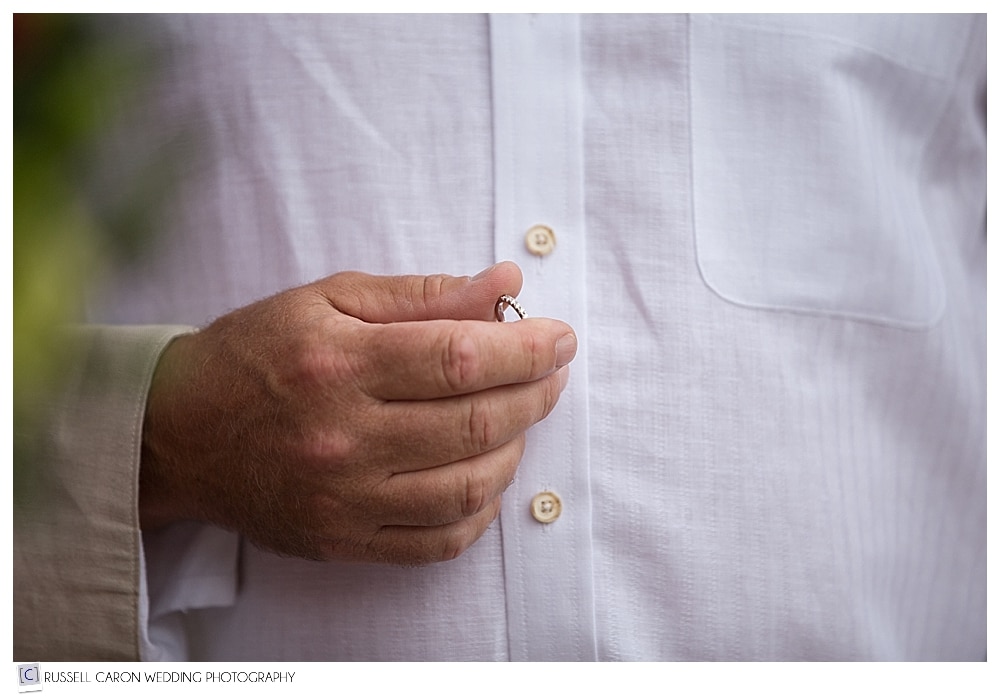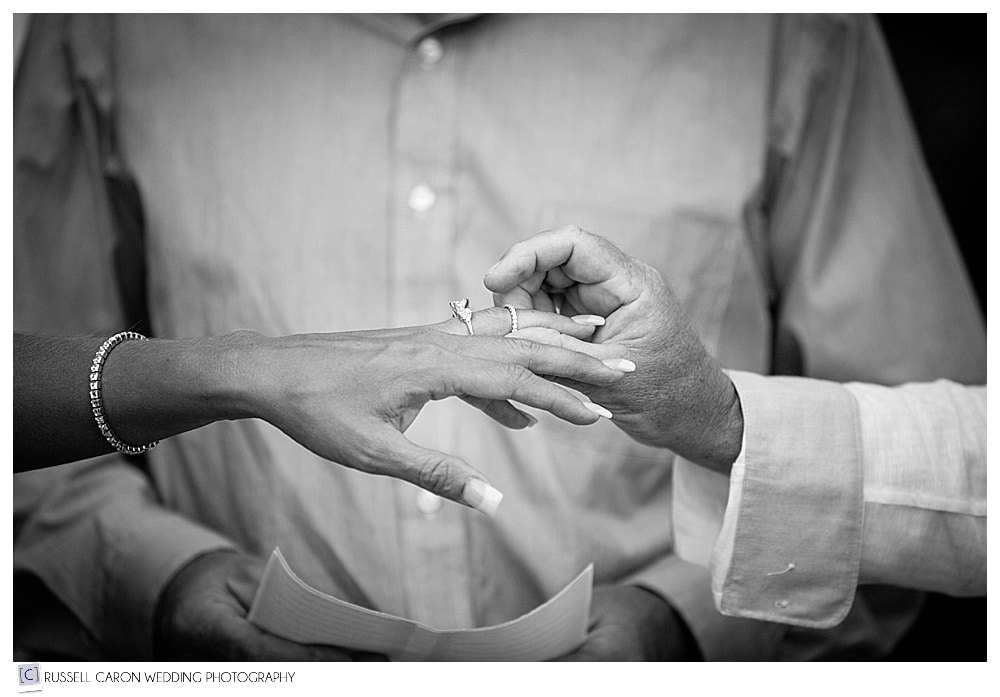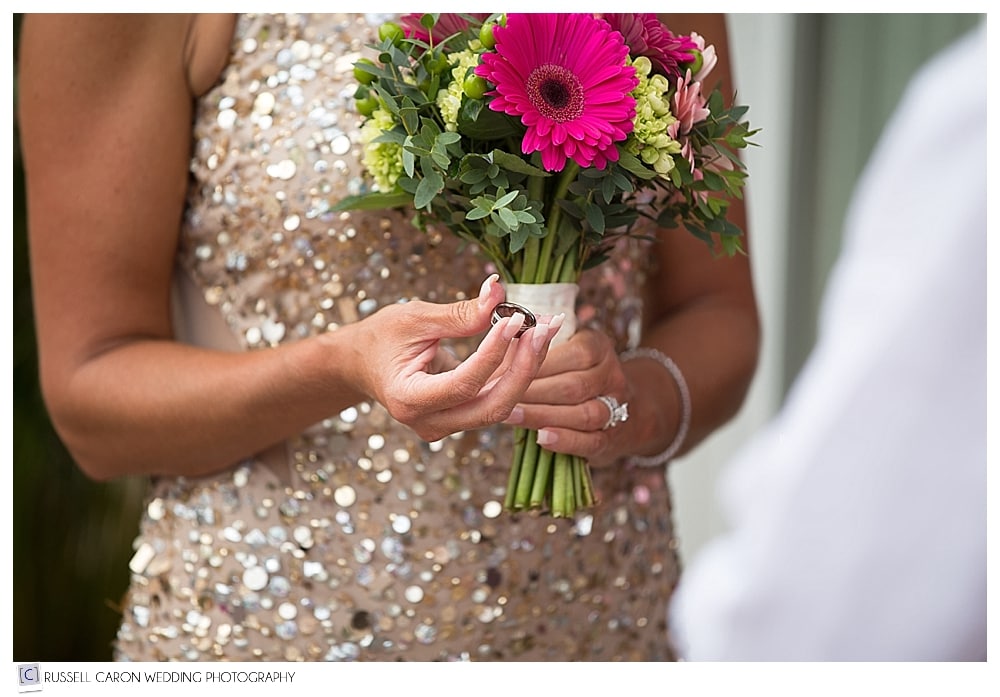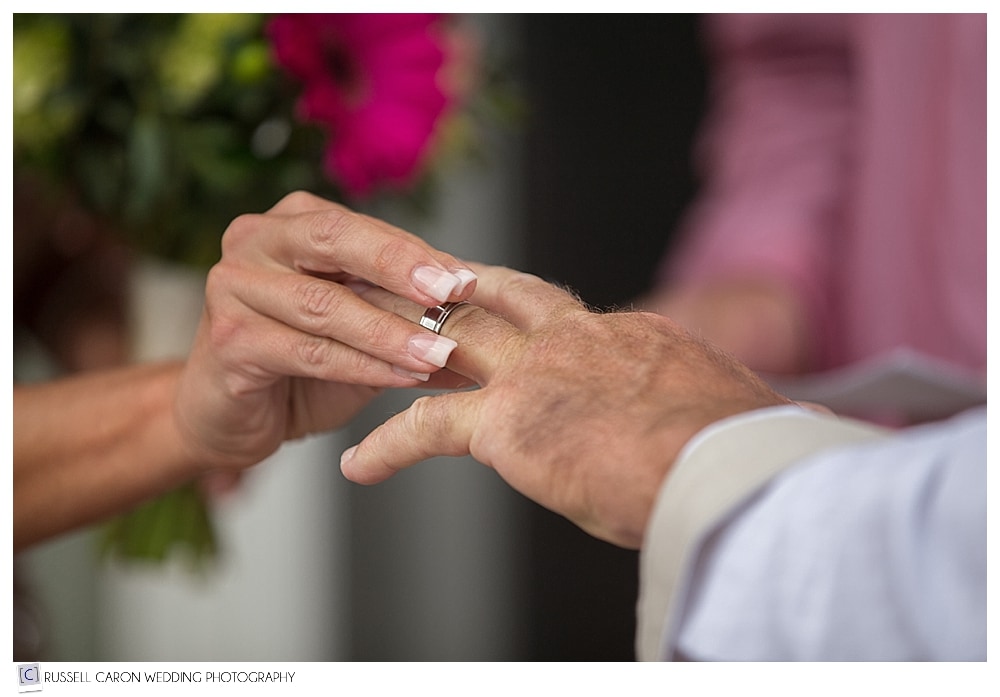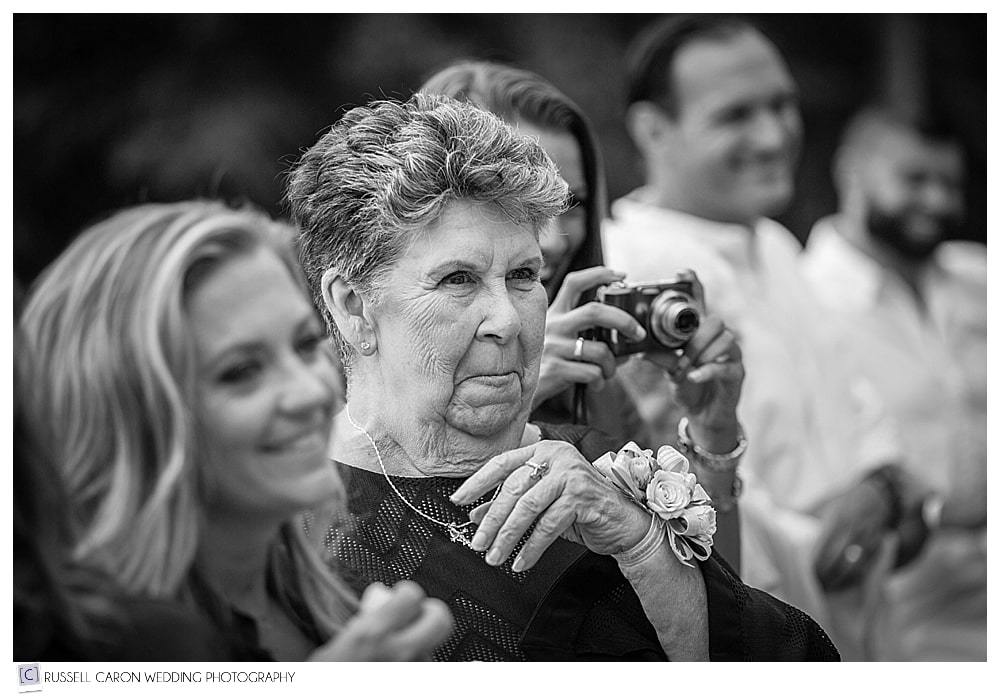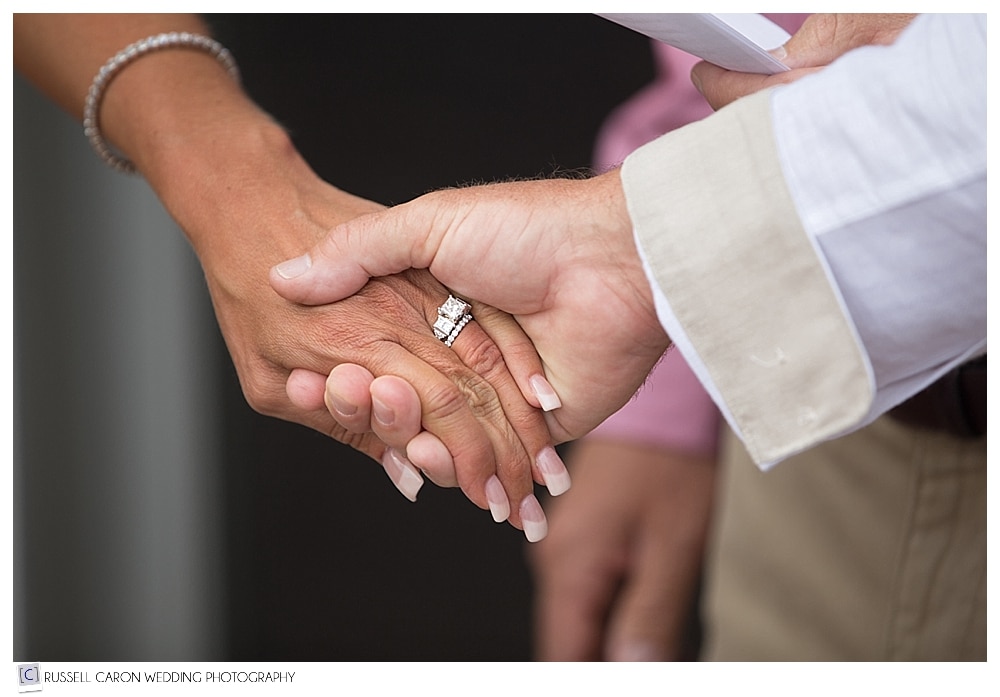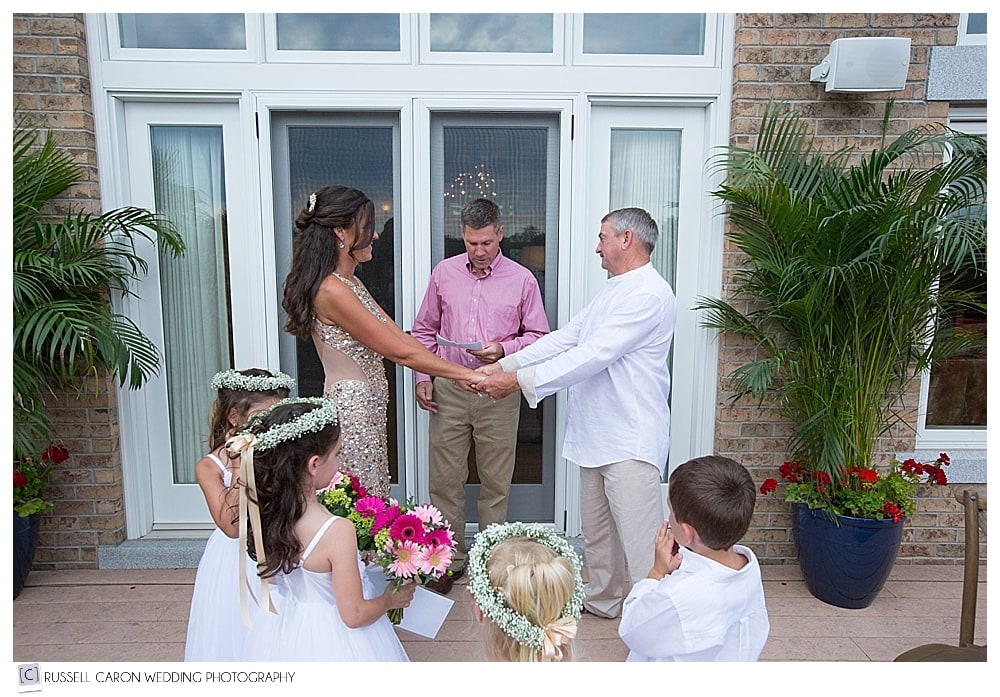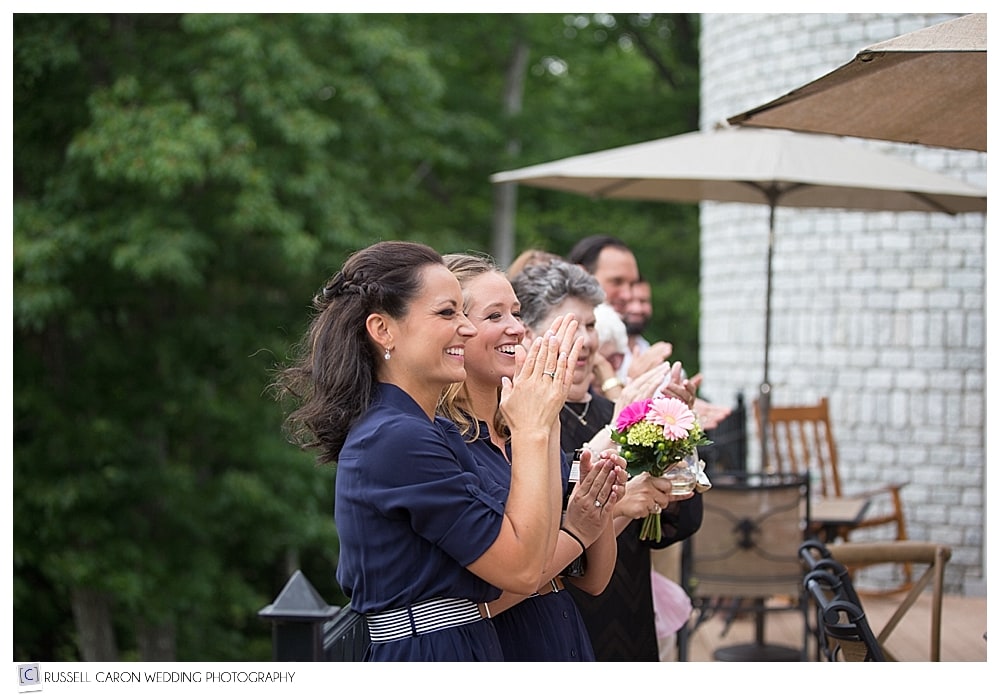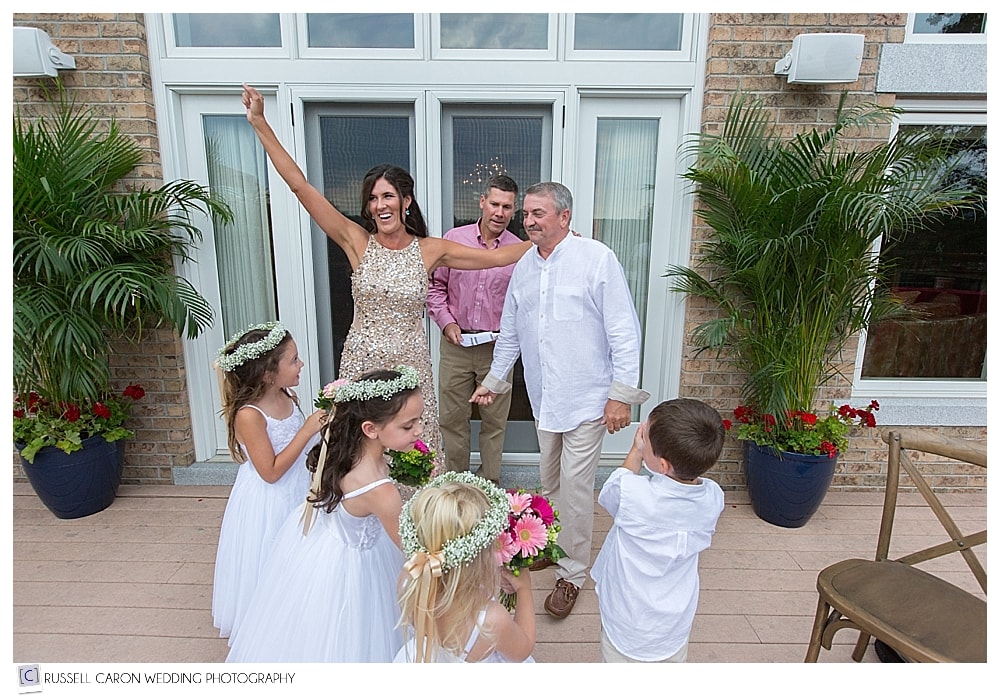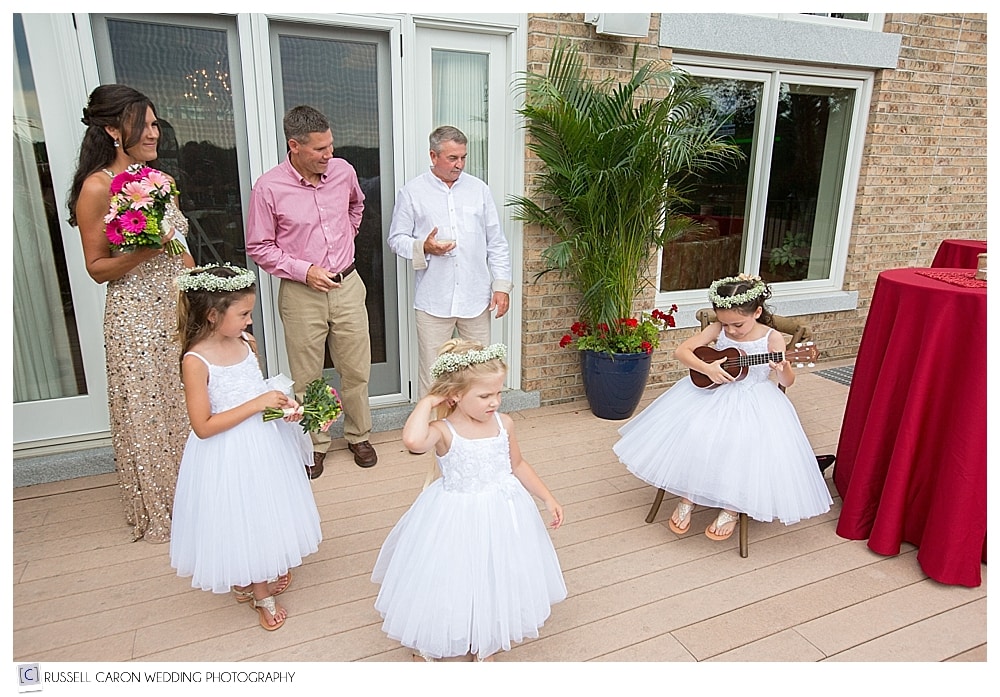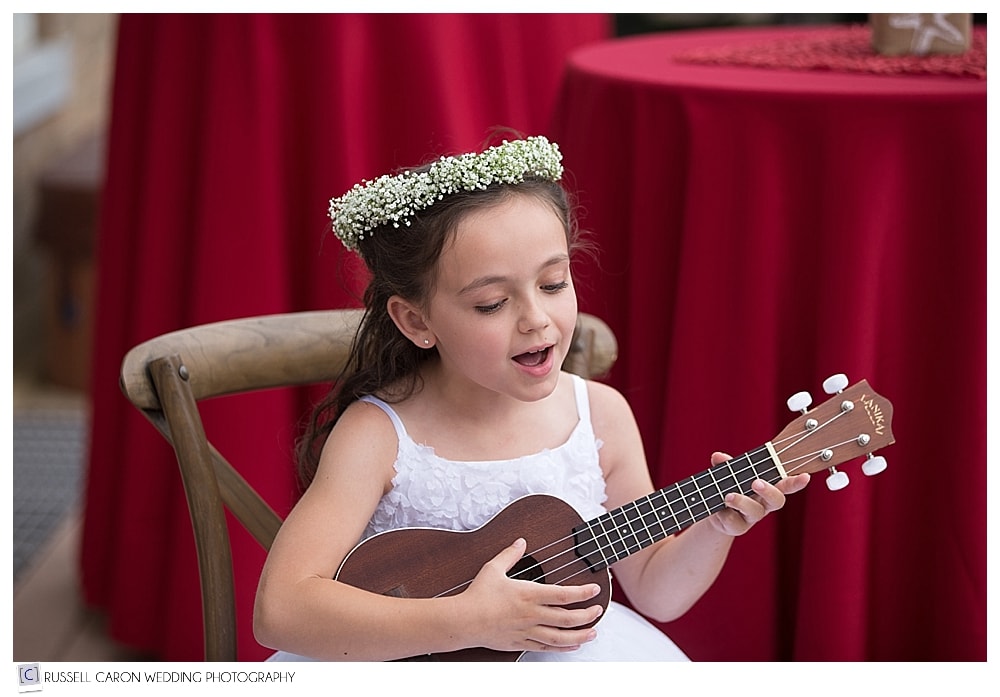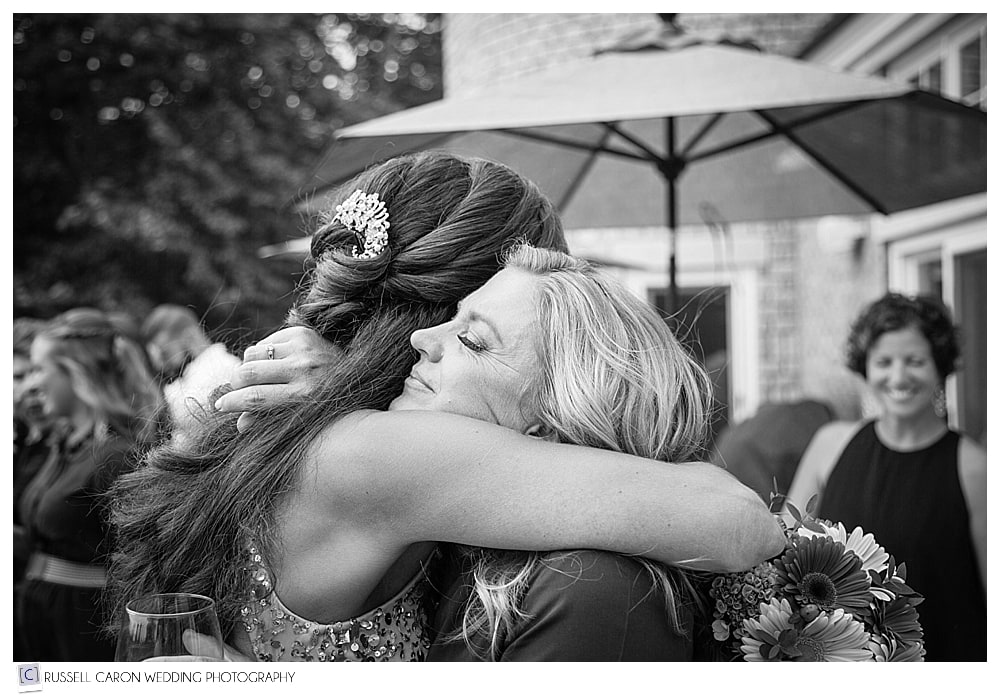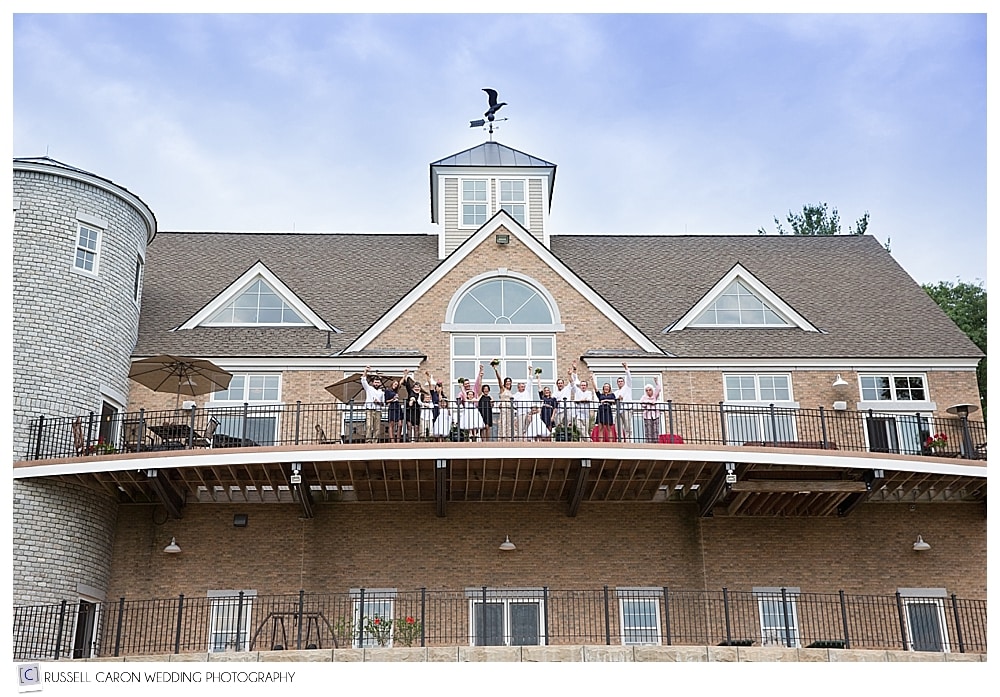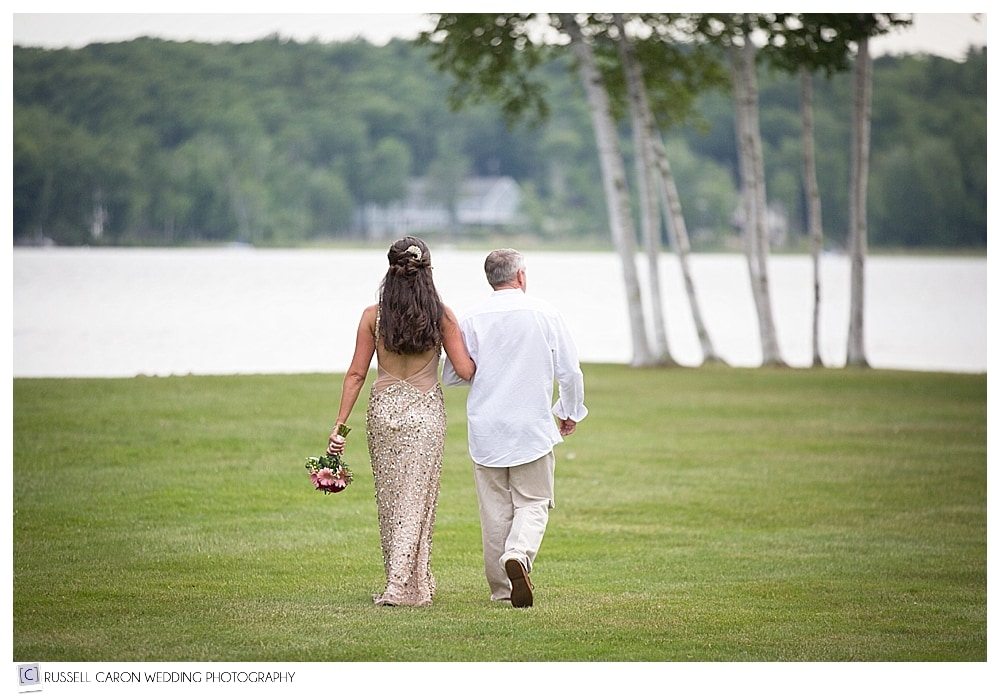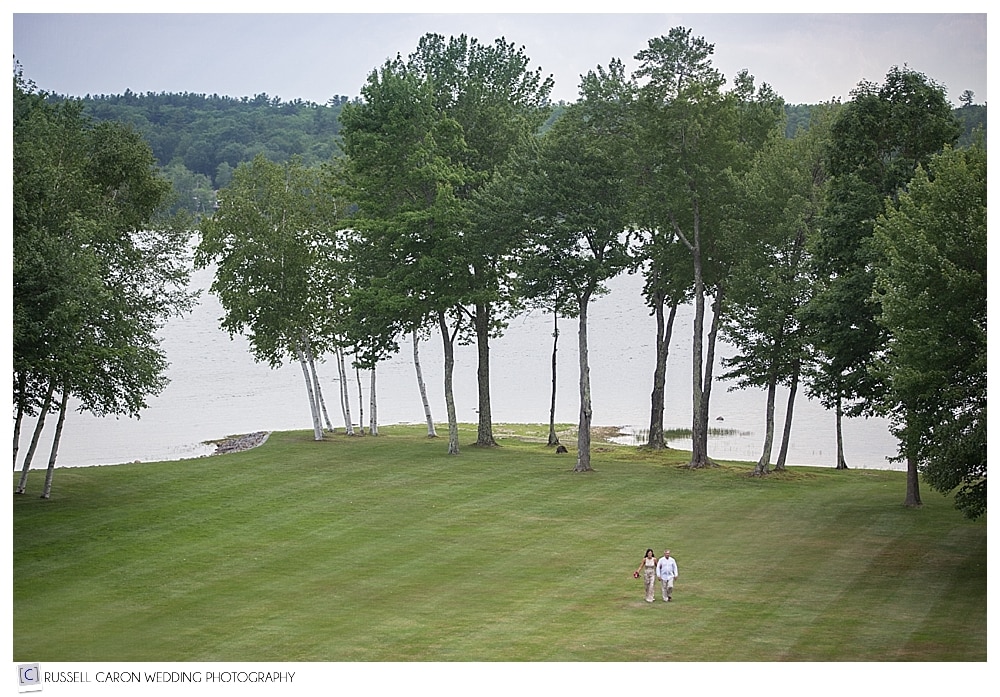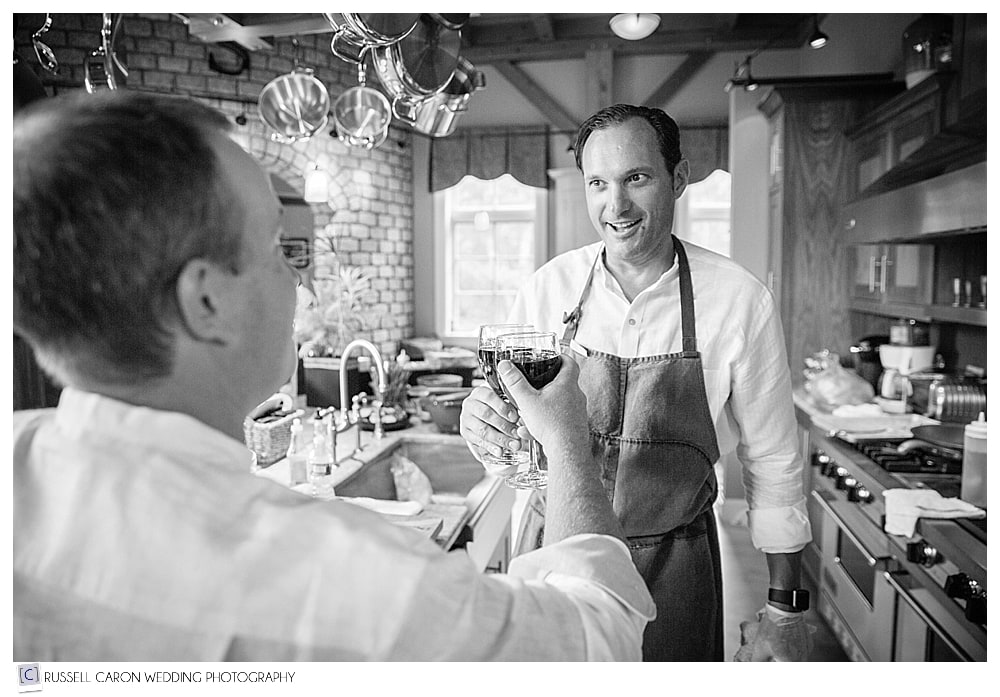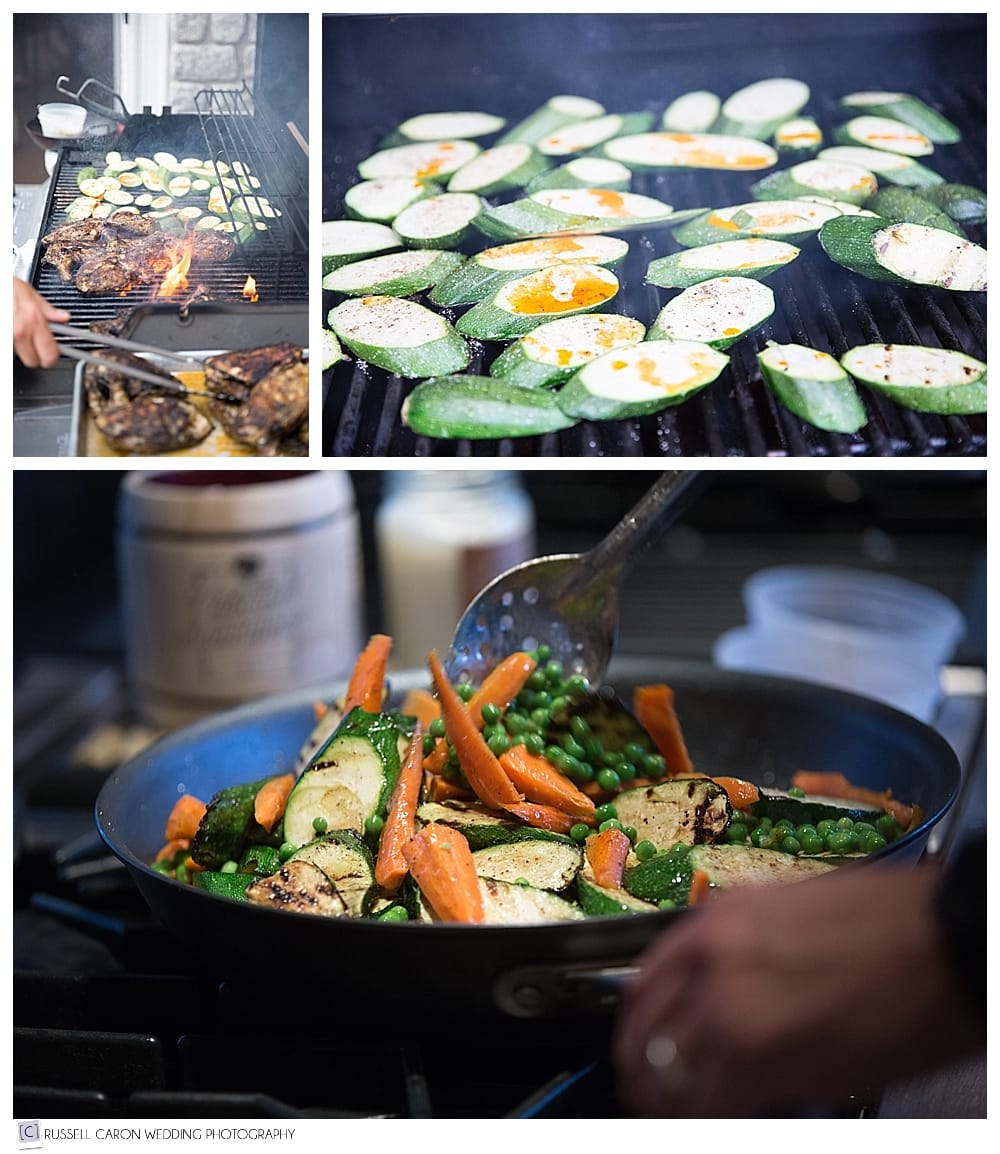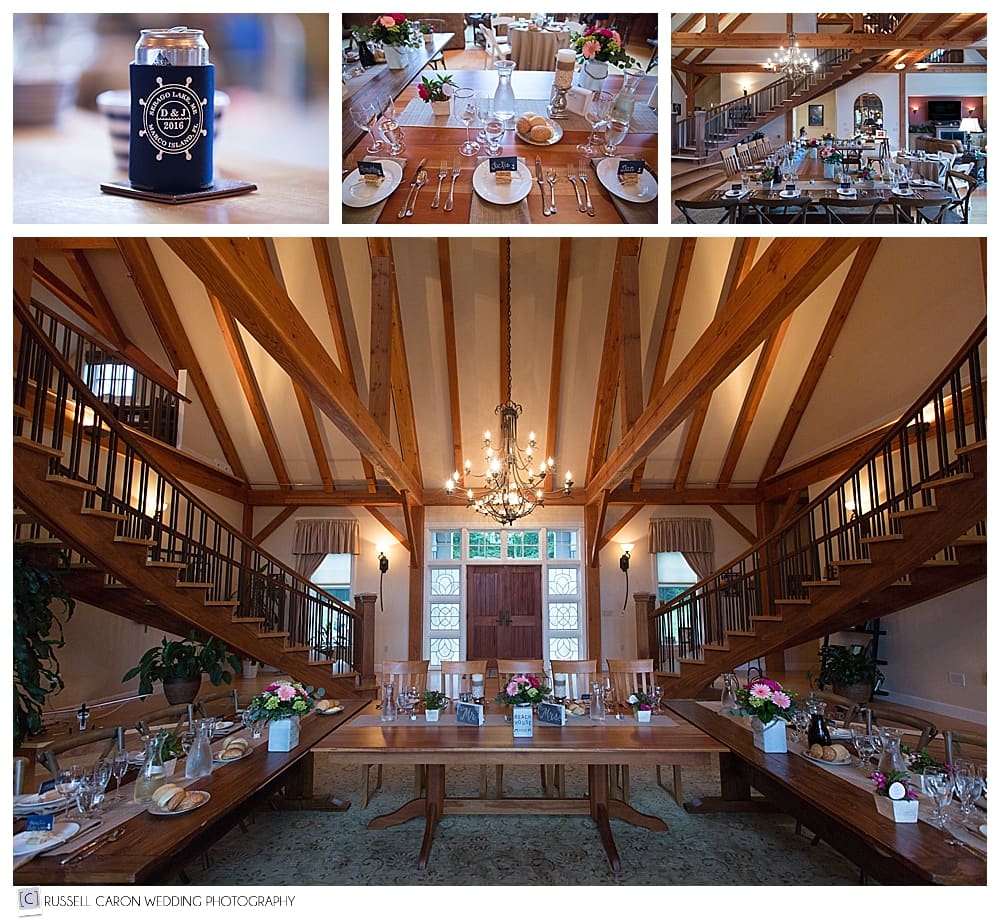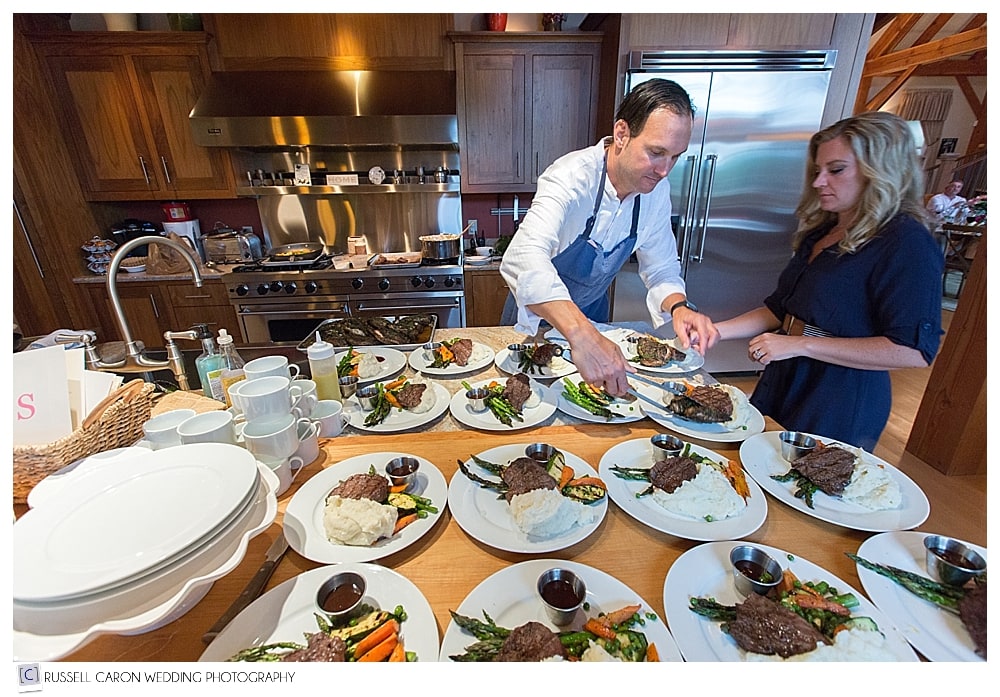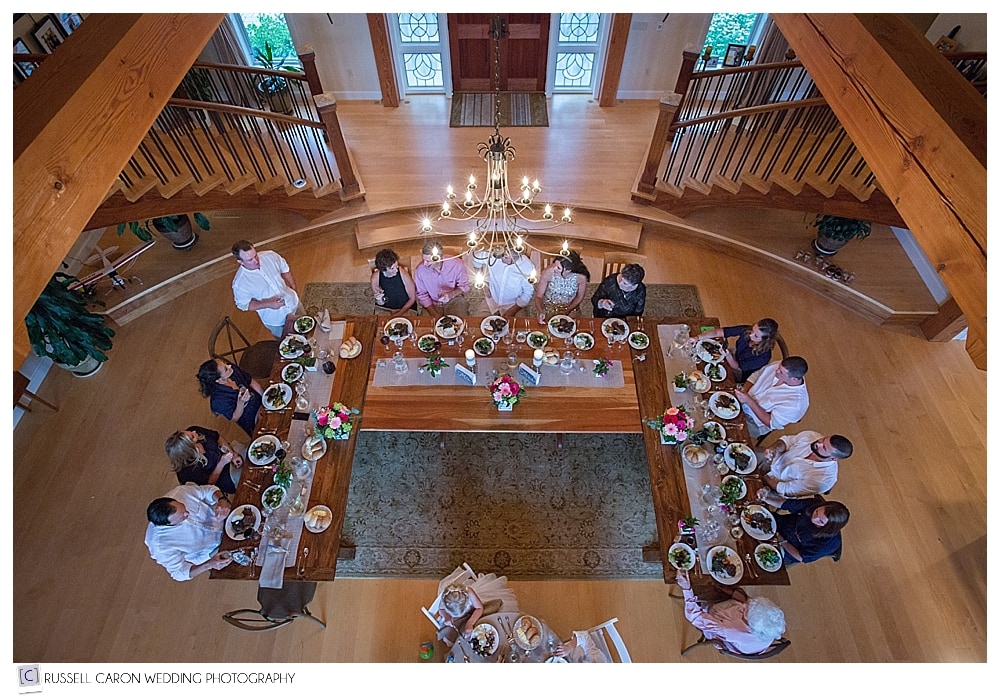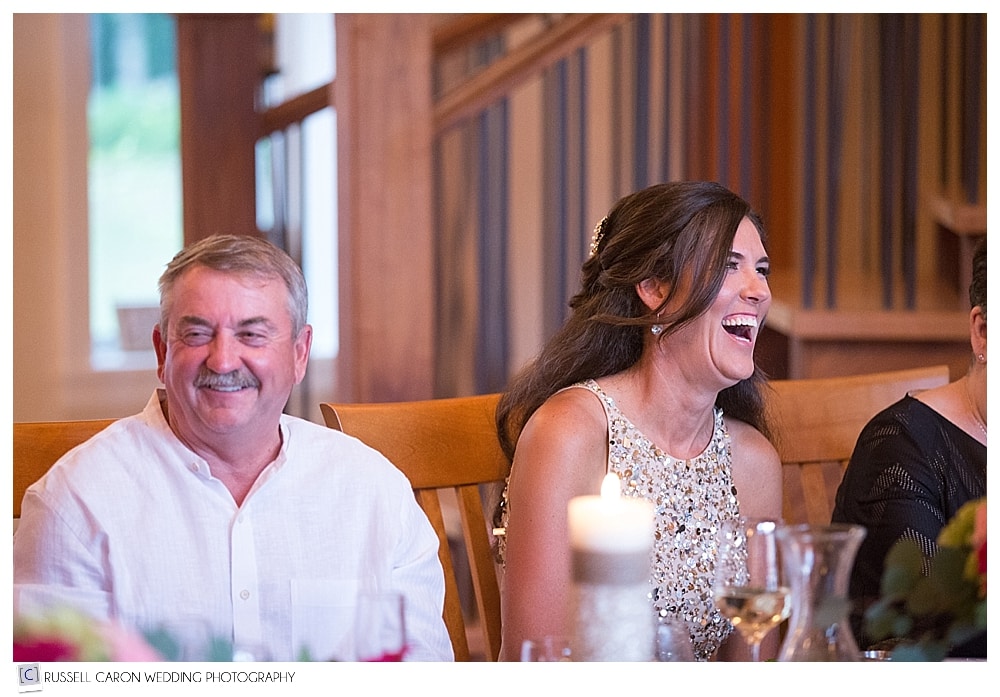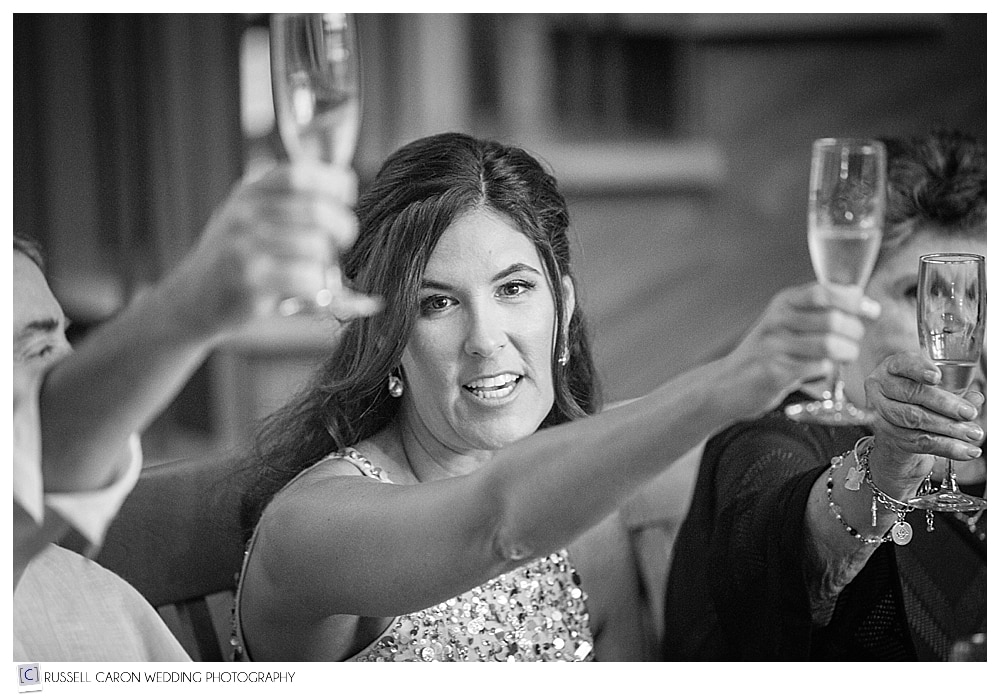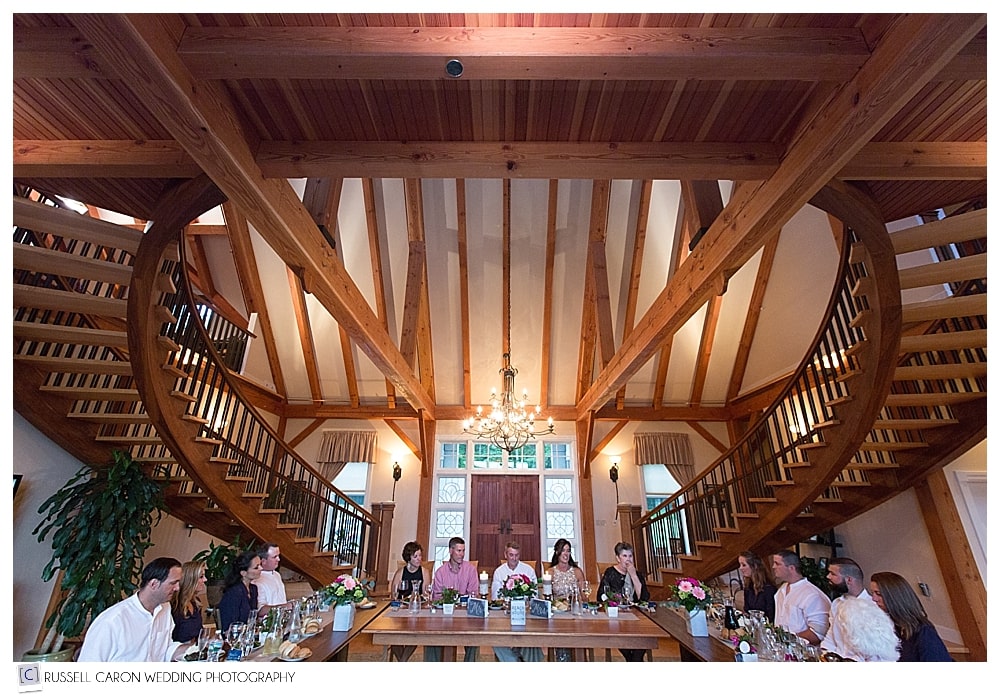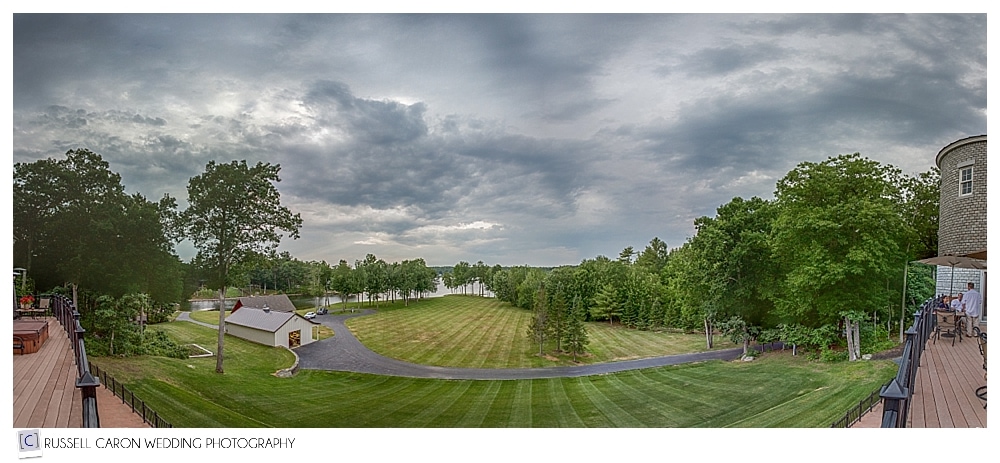 We love comments!! Please leave a comment and share (!!) to let us know if you enjoyed Jackie and Dan's Sebago Lake wedding. Thank you!
Maine wedding photographers Russell and Liz Caron put the fun into wedding photography for Maine wedding couples. Feel the love as this dynamic pair effortlessly capture each of your cherished moments, producing natural poses and unparalleled art for your wedding day. Russell Caron Wedding Photography will photograph weddings at any destination you can think of, whether you've planned a Sebago Lake wedding, a Caribbean beach wedding, or an Italian villa wedding! For more information, please contact us right away!
A very special thank you to the following vendors, it was wonderful working with you!
Venue: Private residence
Photographers: Russell Caron Wedding Photography, photographs by Russell Caron and Liz Caron
Florist: Studio Flora
Hair: Megan French
Makeup: Makeup Artistry by Kimberly Collins
Caterer: MK Kitchen