Point Lookout Weddings | Northport, Maine | Venues We Love
There's so much to love about Point Lookout weddings in Northport, Maine. Mountaintop reception venue? Check. Unprecedented views of Penobscot Bay? Check. Close proximity to some of Maine's most scenic towns? Check. Beautiful, well-appointed cabins right on site? Check. A bowling alley? Yes, a bowling alley! Check. Great food and beverage? Check, again! Impeccably staffed with one of the best teams in Maine? Double check! Point Lookout weddings are hard to beat!
Point Lookout weddings in Pictures:
At the summit facility, the bride and groom have separate rooms, at opposite ends of a gorgeous sprawling complex, for the getting ready stages. This makes it super handy to have the entire bridal party in the same building. In the bride's suite, there is one room for hair and makeup, with lots of windows and great natural light. Just outside is another spacious room, perfect for hanging the wedding gown (such as shown below); or getting the bride into her dress (second panel, below); or, finally, even a place for indoor bridal party photos (third panel, below).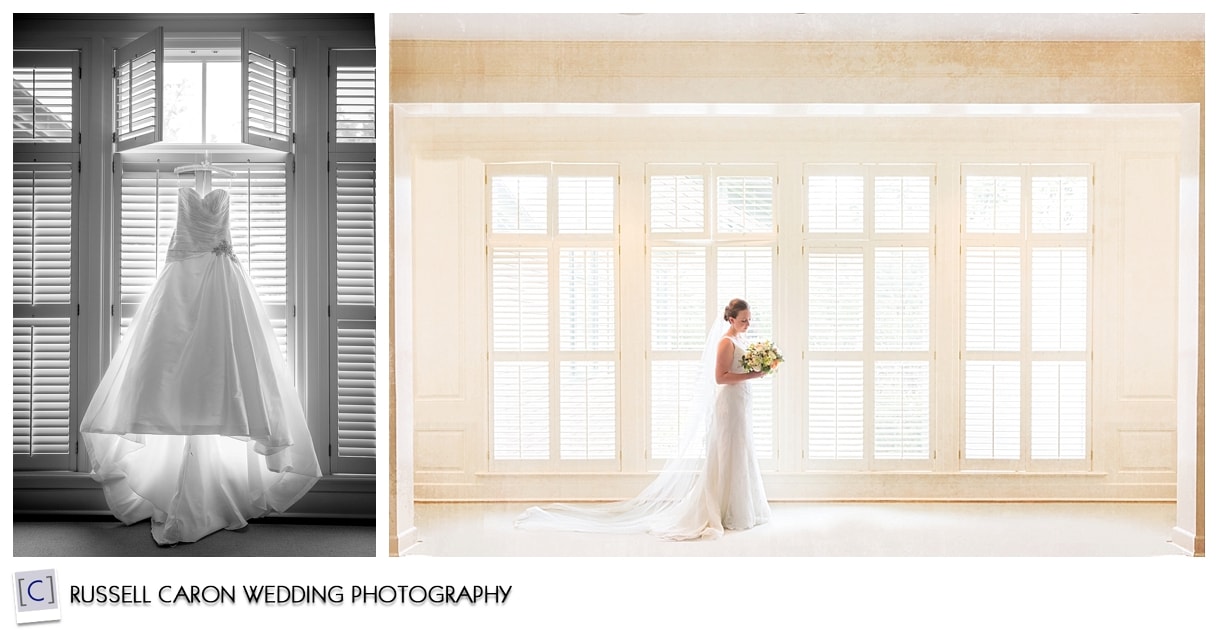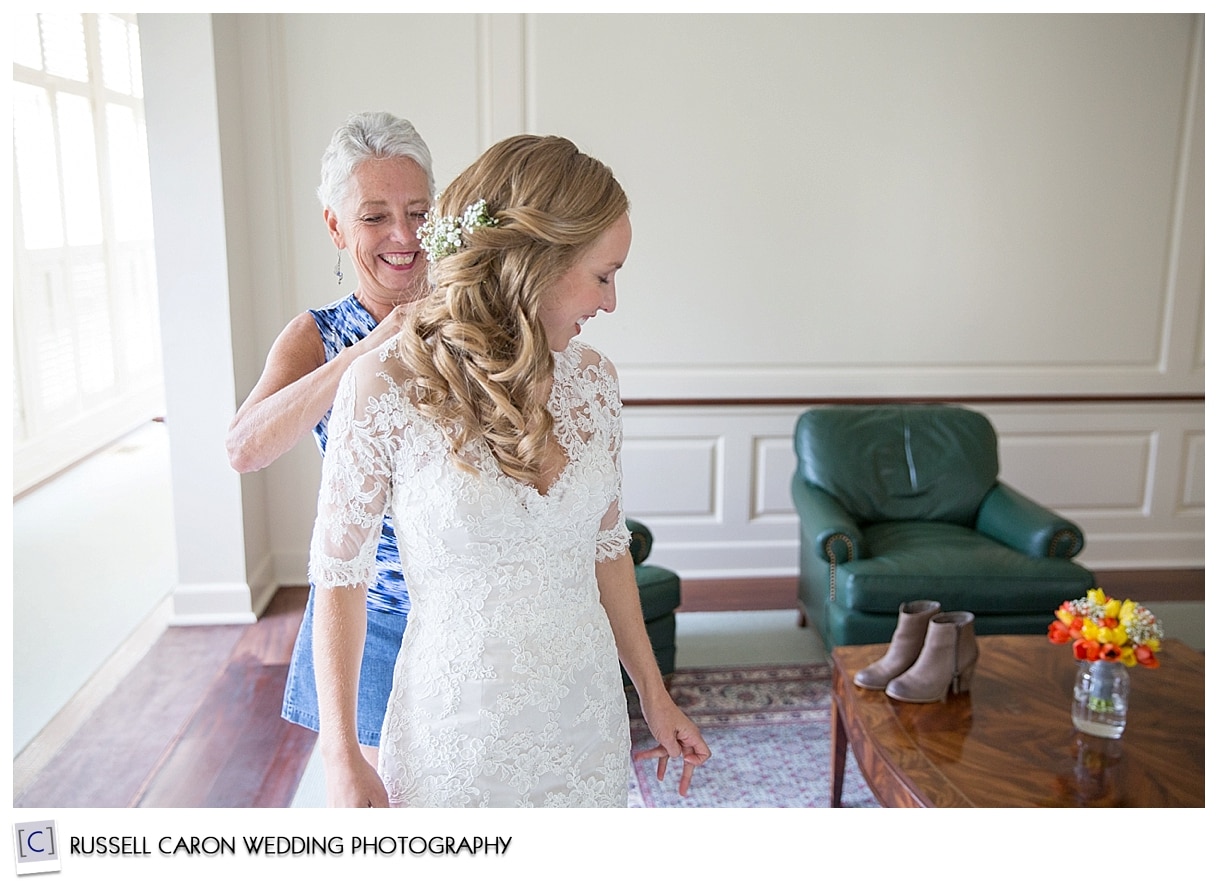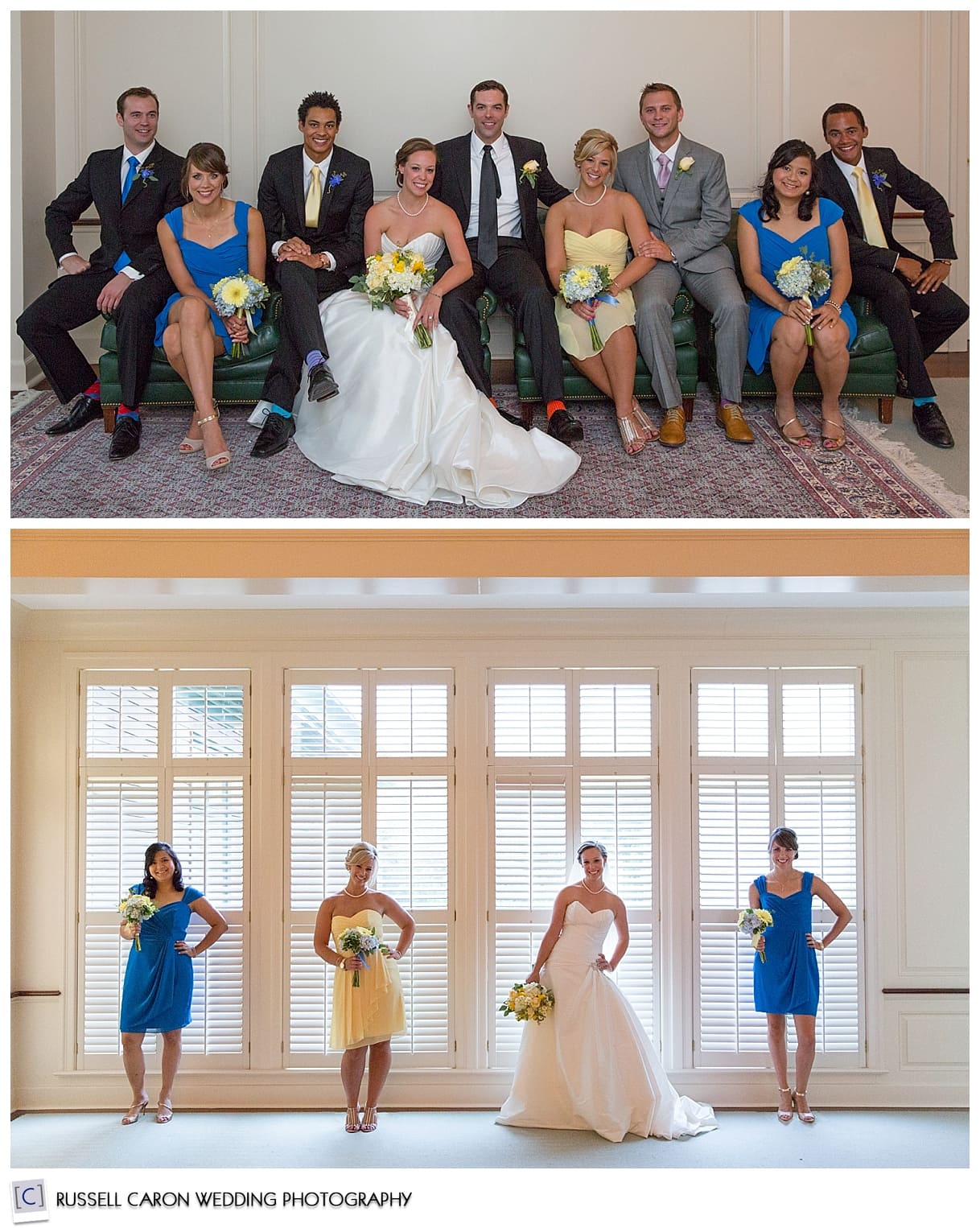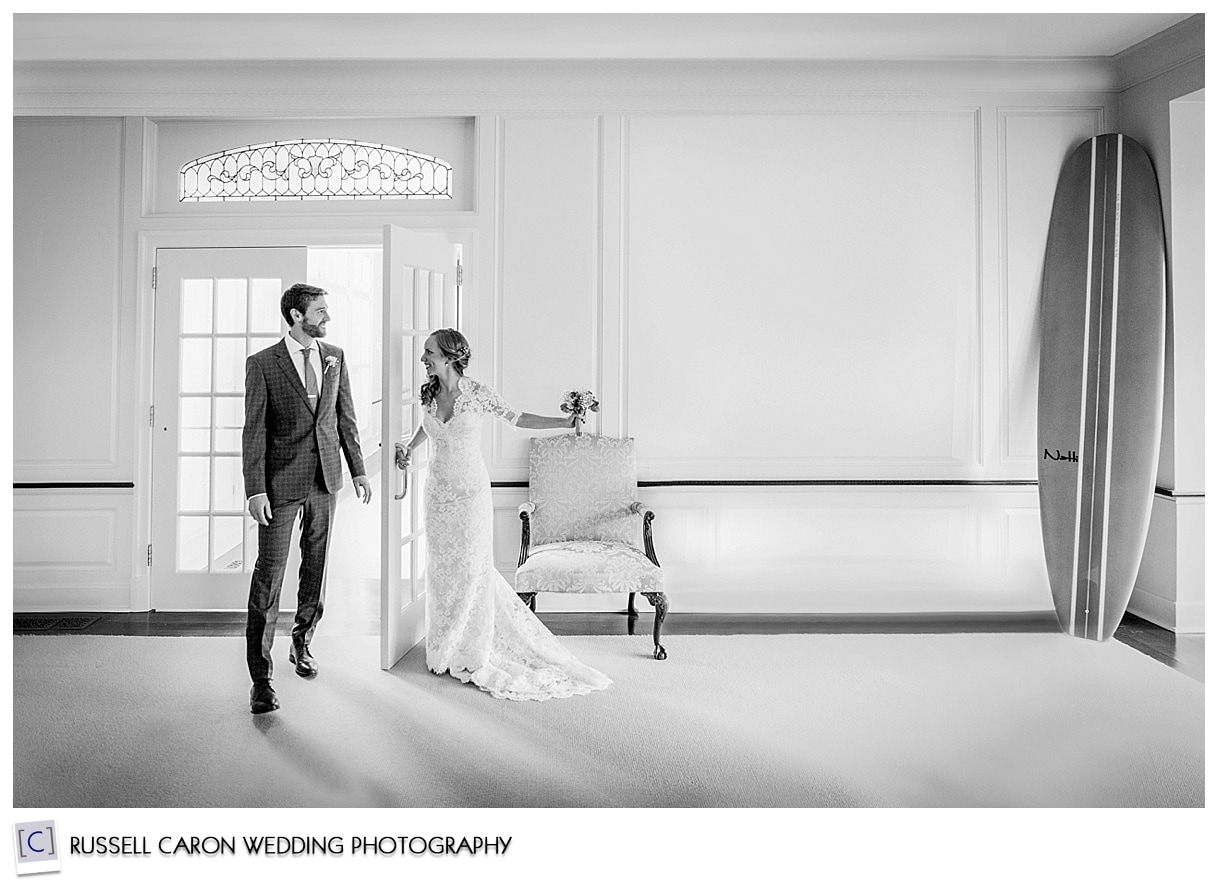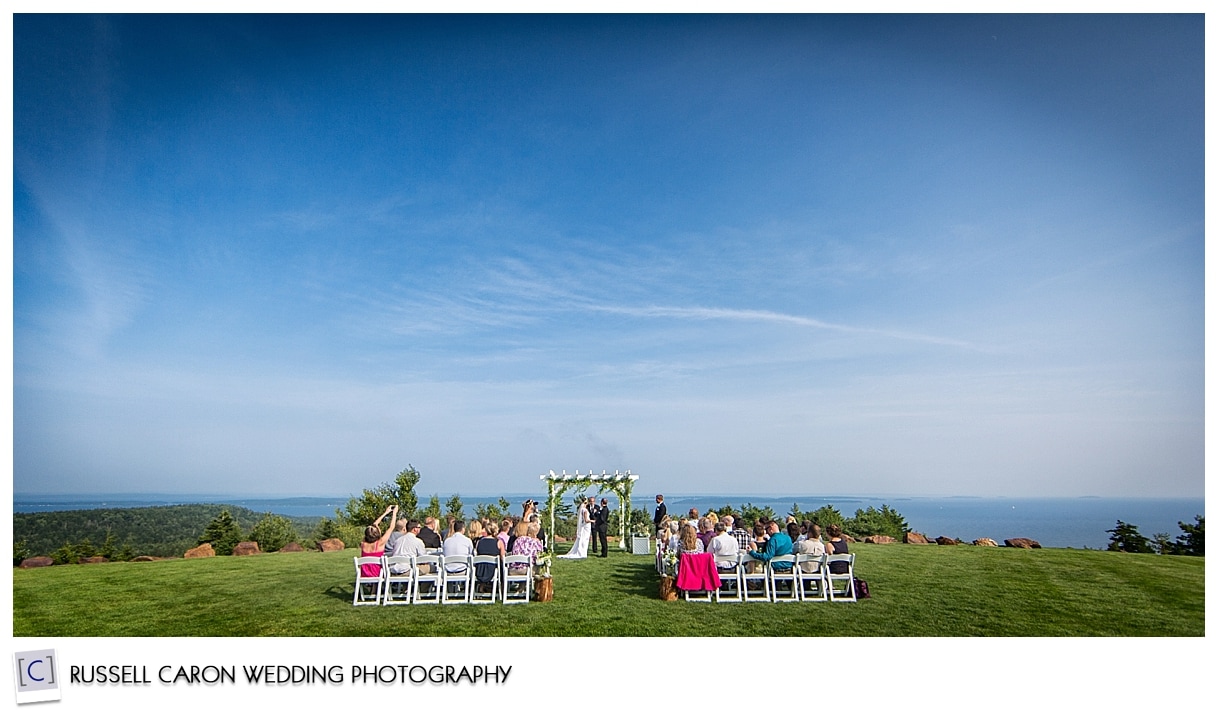 Point Lookout offers two different options for the reception portion of weddings. Many couples choose the Summit ballroom, with a maximum guest count of 150 (below).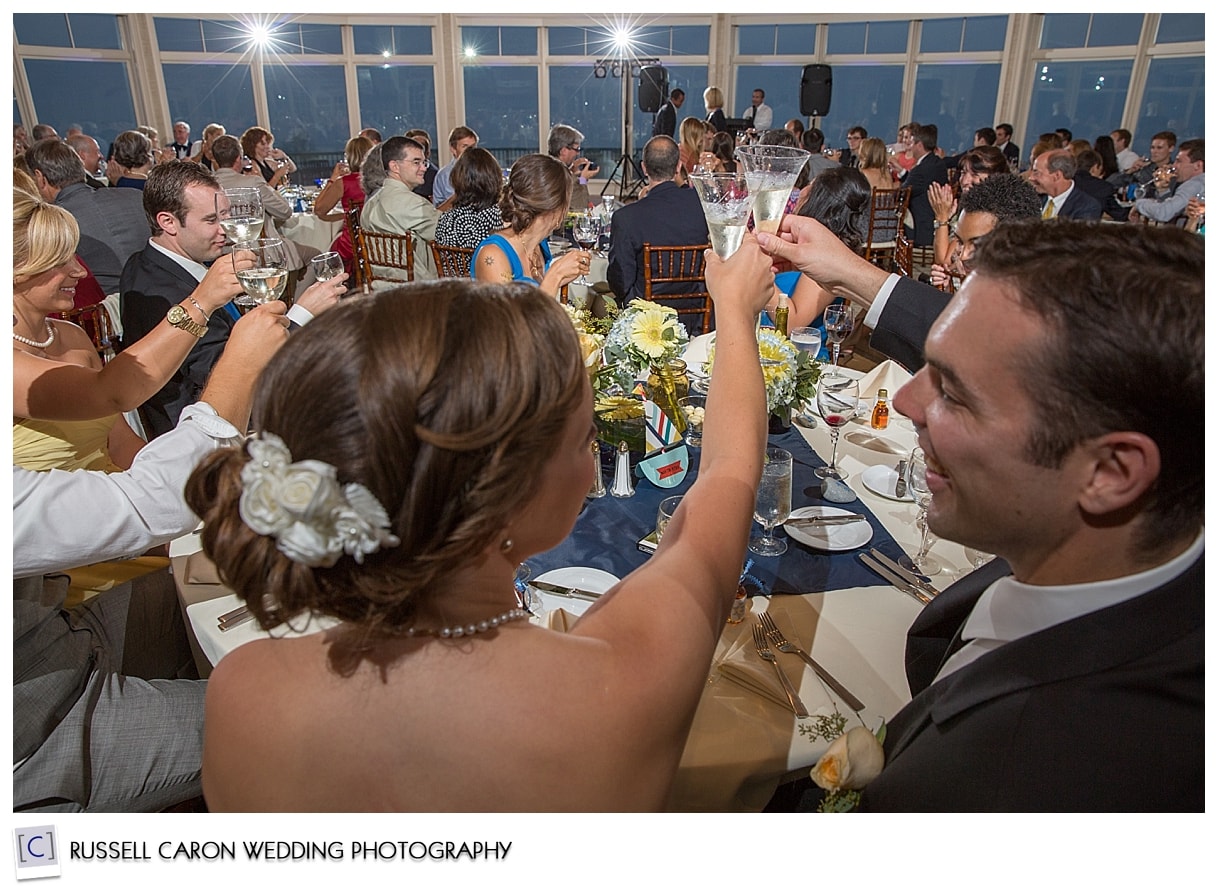 Artistic wedding photos are but one of our specialties, and the panel below highlights a few of the buildings on the Point Lookout campus…the Farmhouse, the barn, and the farmer's market. So many creative wedding photo ideas!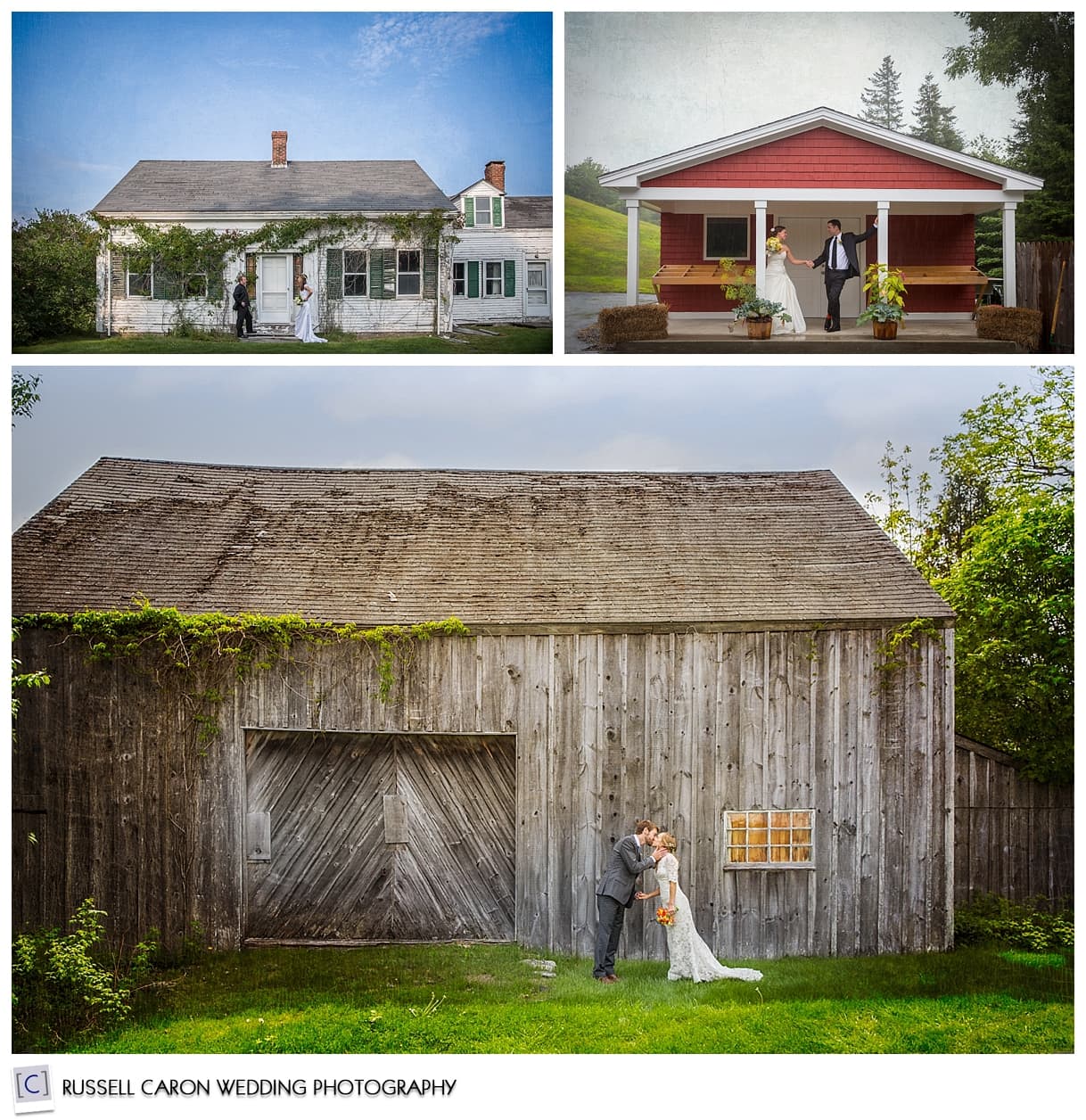 For a bit more open and "outdoorsy" feel, the fully roofed-in room in the lower summit's Erickson Center, also known as the pavilion, is spacious enough to accommodate 300 guests. Below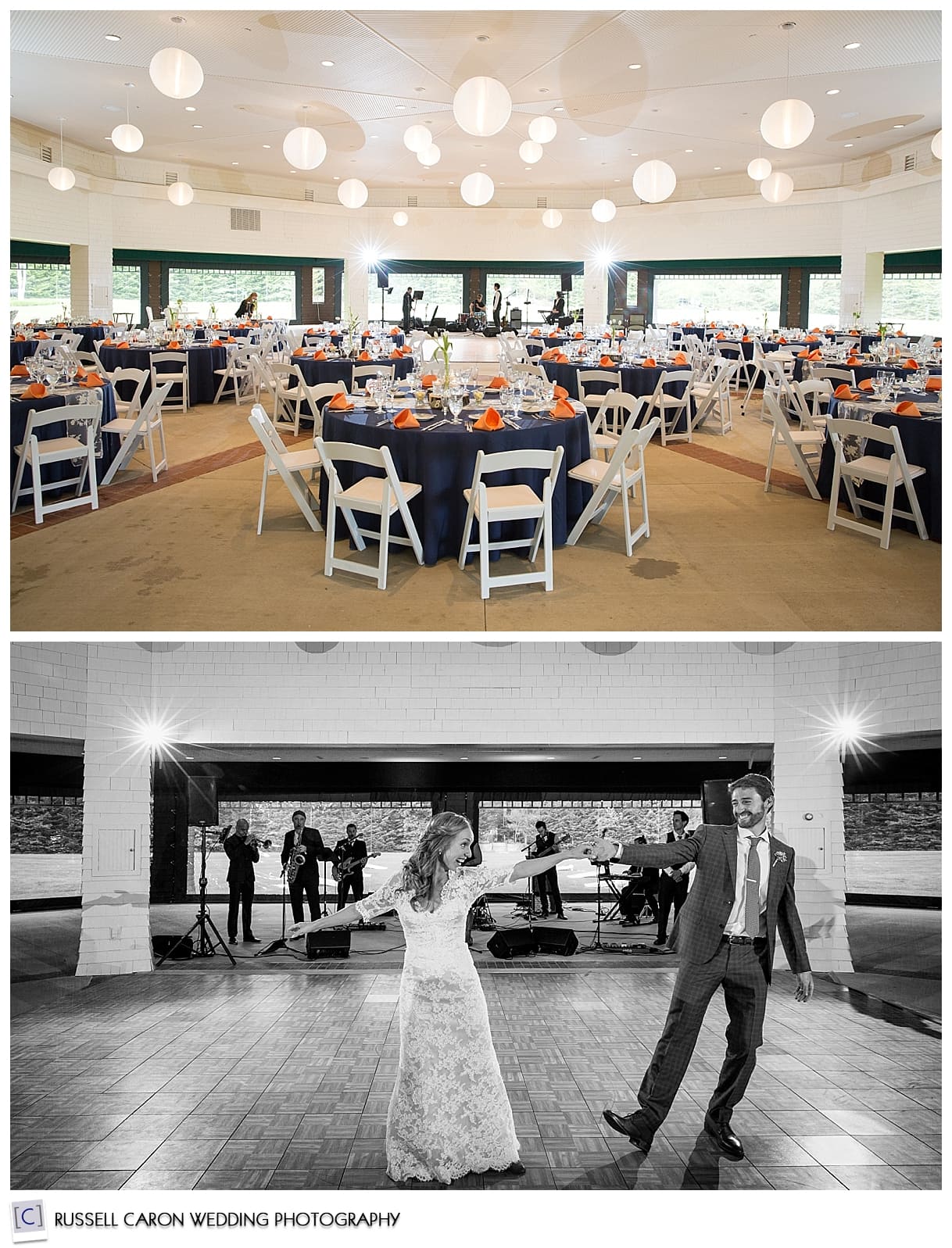 Kenzie and Josh show off their skills during their first dance at the Erickson Center (above).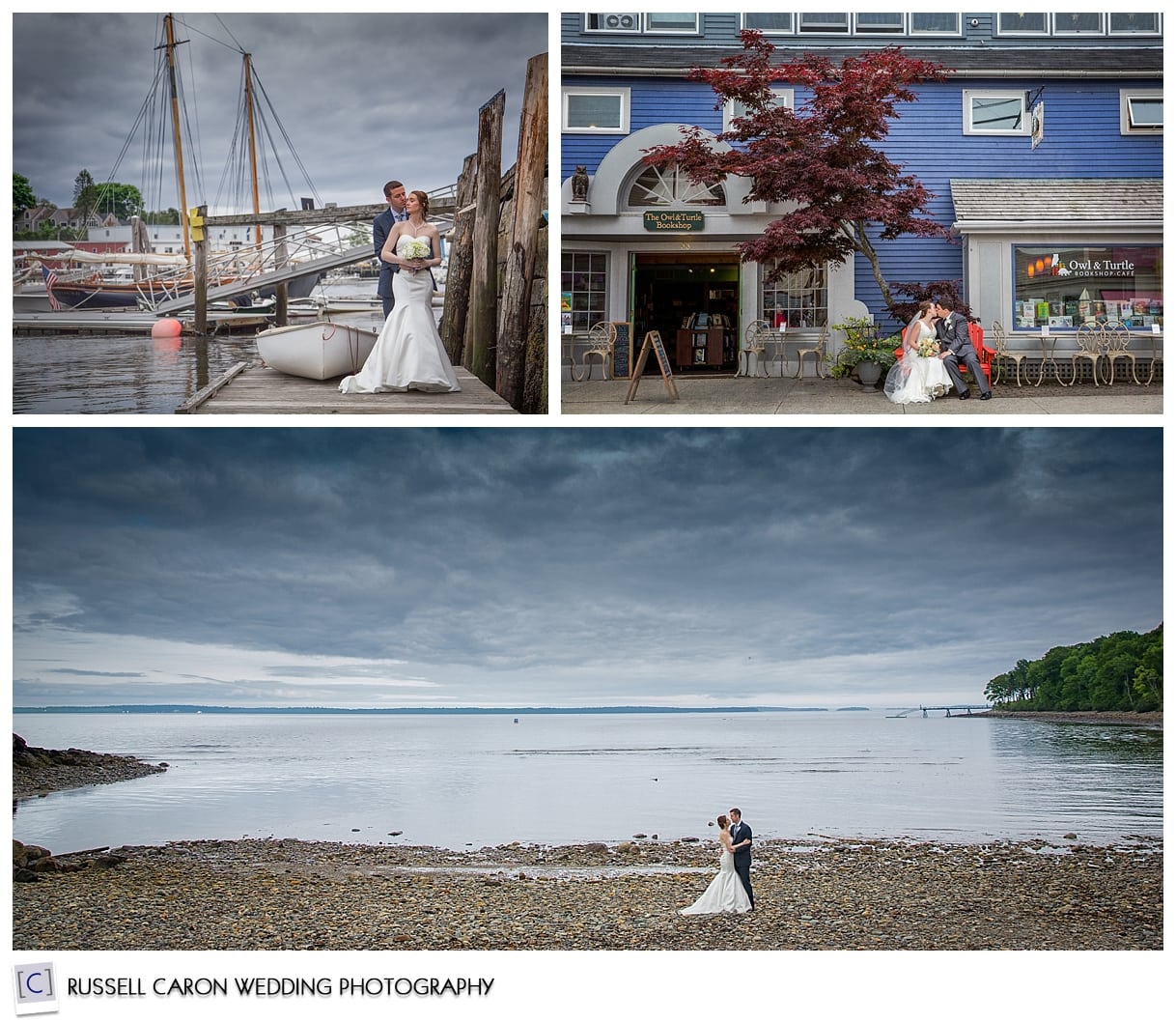 Northport is located just north of Camden (above), one of Maine's most scenic towns! Not too far away are the quaint towns of Belfast, Rockland, Rockport, and Bar Harbor.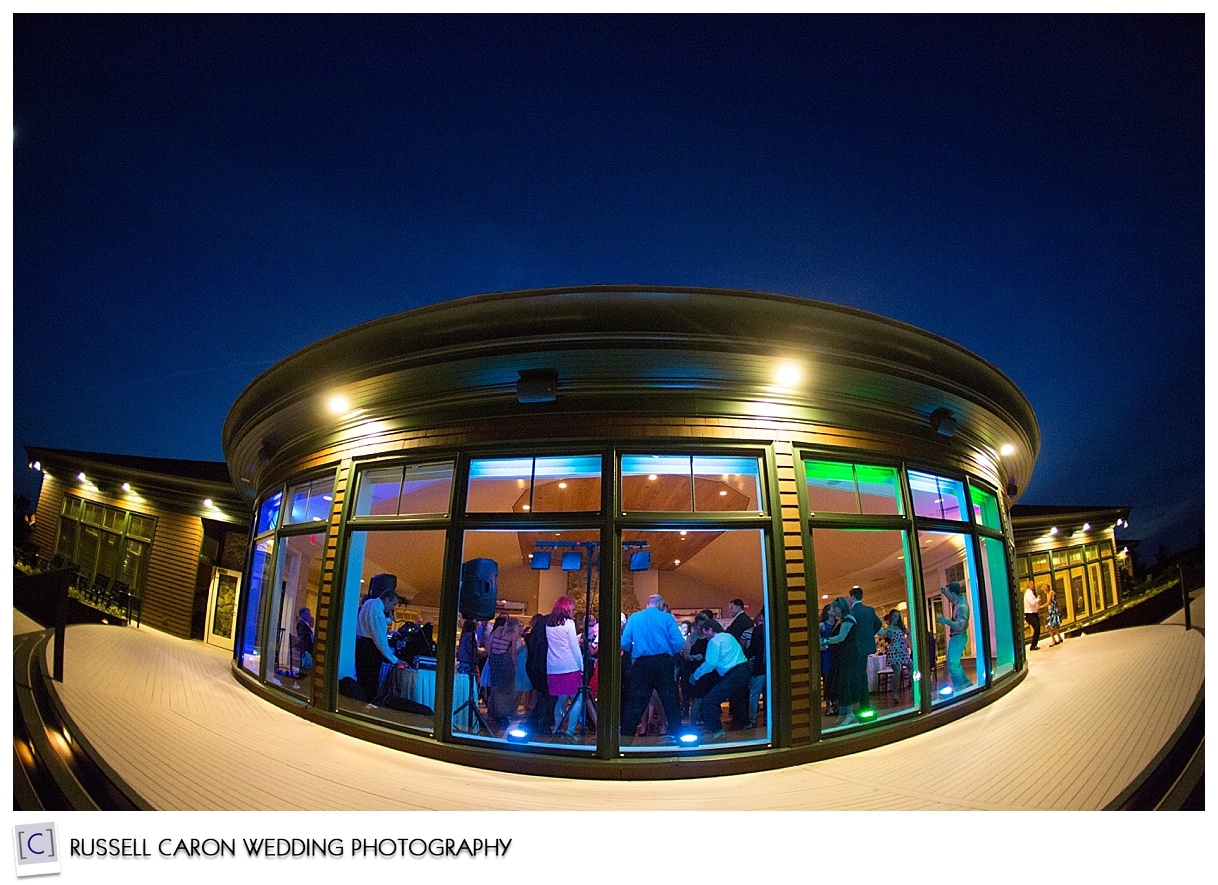 As one of Maine's most sought after wedding venues, it's easy to see why Point Lookout weddings are so popular! Which is also why we love to photograph there!
If you enjoyed this post about Point Lookout weddings and Point Lookout's beautiful facility, please make sure to comment or share. Thank you!
Maine wedding photographers, Russell and Liz Caron, love Point Lookout weddings in Northport, Maine. Are you getting married soon? Let us join your wedding and help in creating the perfect memories of your big day, whether it be at Point Lookout, or any other venue in Maine, New England, or worldwide. For more information, please contact us right away!